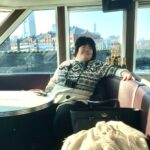 Writer's profile
Mao Goto is a Japanese freelancer who was born in Hayama, Kanagawa prefecture, and raised in Tokyo. Since 2016 she lives in the Taito Ward, home to a lot of Japanese culture hotspots such as Asakusa, Akihabara, and Ueno. She has been interested in the field of English education in Japan and got her Master's degree in March 2020. A lover of photography, travel, sweets, and cross-stitch. Contact her via Facebook.
This post may contain some affiliate links. When you click through and make a purchase we may receive some commission, at no extra cost to you.
One of the major tourist destinations in the Kansai region is Osaka. Famous Osaka tourist attractions such as Universal Studios and Kaiyukan are not to be missed. In addition, Osaka is known as a place where delicious food is gathered and is one of the best gourmet destinations in Japan. One day is not enough time to enjoy Osaka to your heart's content. Osaka is such a beautiful city that it is also dotted with many photo spots that will captivate your heart. You will be able to take pictures that will make you look good on your social network or be used as postcards. In this article, we introduce some of the best photo spots in Osaka.
▼Check out our Osaka Private Tour to hit all the best spots!
Osaka Highlights Private Walking Tour
Joinourone-dayguidedtourtodiscoverthebestofOsaka.Withitsuniqueanddistinctcharacter,Osakapromisesanunforgettableexperience.Indulgeindeliciouslocalcuisinealongthe...
1. Osaka Castle/Park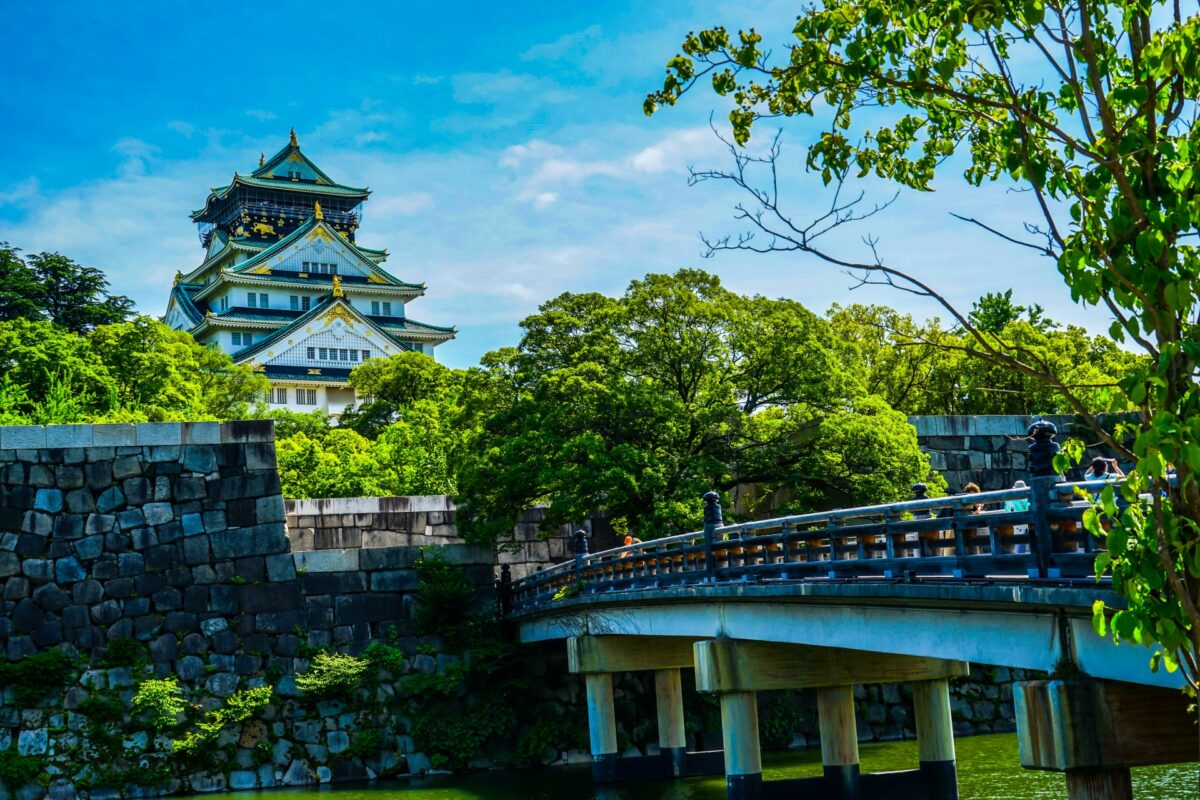 Osaka Castle is one of the most famous symbols of Osaka. The contrast between the emerald green roof and white walls of Osaka Castle is beautiful, and it is a must-see spot for photographers on a trip to Osaka. It is a 55-meter-high, eight-story structure decorated with ornamentation of gold, including the ornament of shachihoko. The entire castle can be photographed, but the observatory on the 8th floor of the castle offers a panoramic view of Osaka and is a good photo spot as well.
Official Website: Osaka Castle/Park
2. Abeno Harukas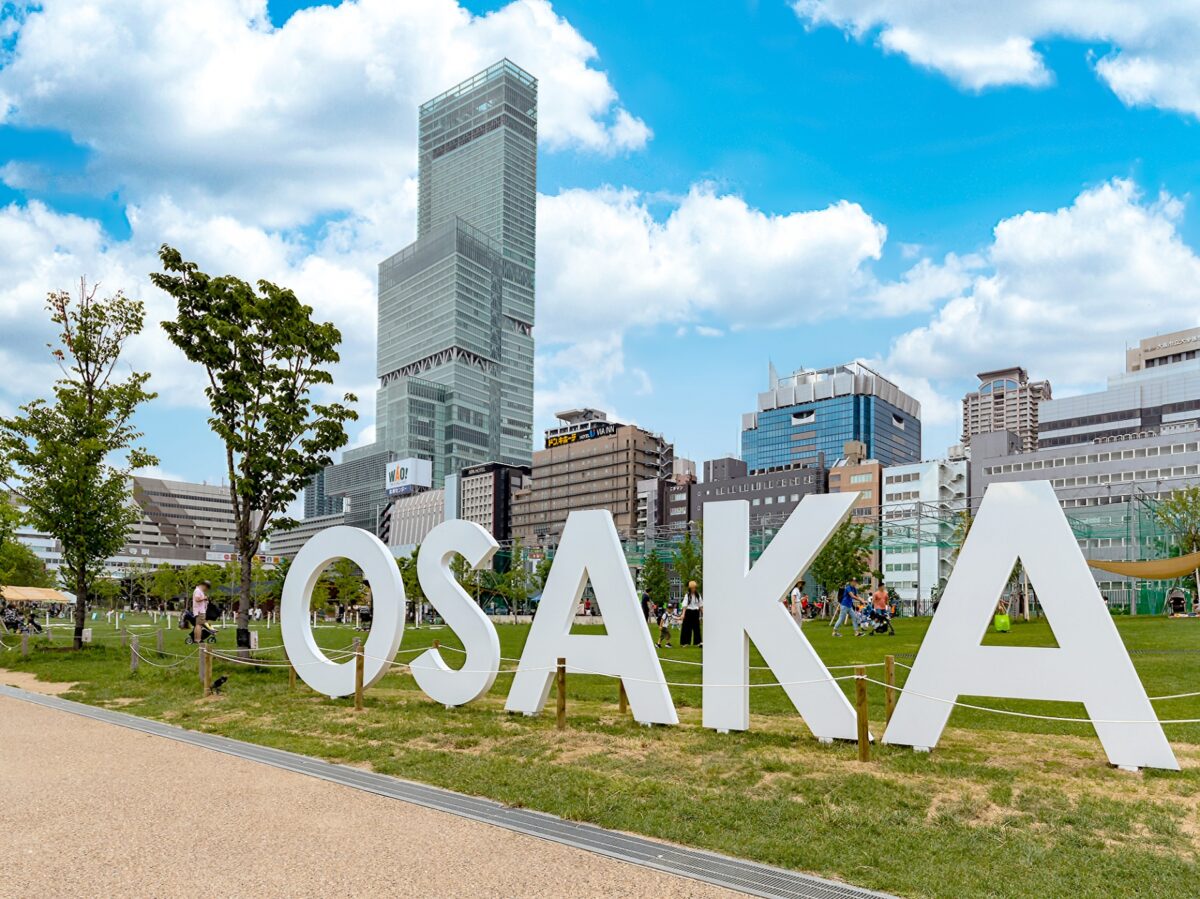 At an overwhelming 300 meters tall, Abeno Harukas is the tallest building in Osaka and Japan(not including towers). Abeno Harukas is a complex facility with shopping areas such as the Kintetsu Department Store, an art museum, and even a hotel on the upper floors. It is a place where visitors can easily spend the day enjoying themselves by visiting. A must-see is Harukas 300, which is the observation deck on the 58th to 60th floors. It offers a breathtaking view of Osaka from the tallest building in Japan. The view you will get up there is fantastic for taking pictures.
Official Website: Abeno Harukas
3. Dotonbori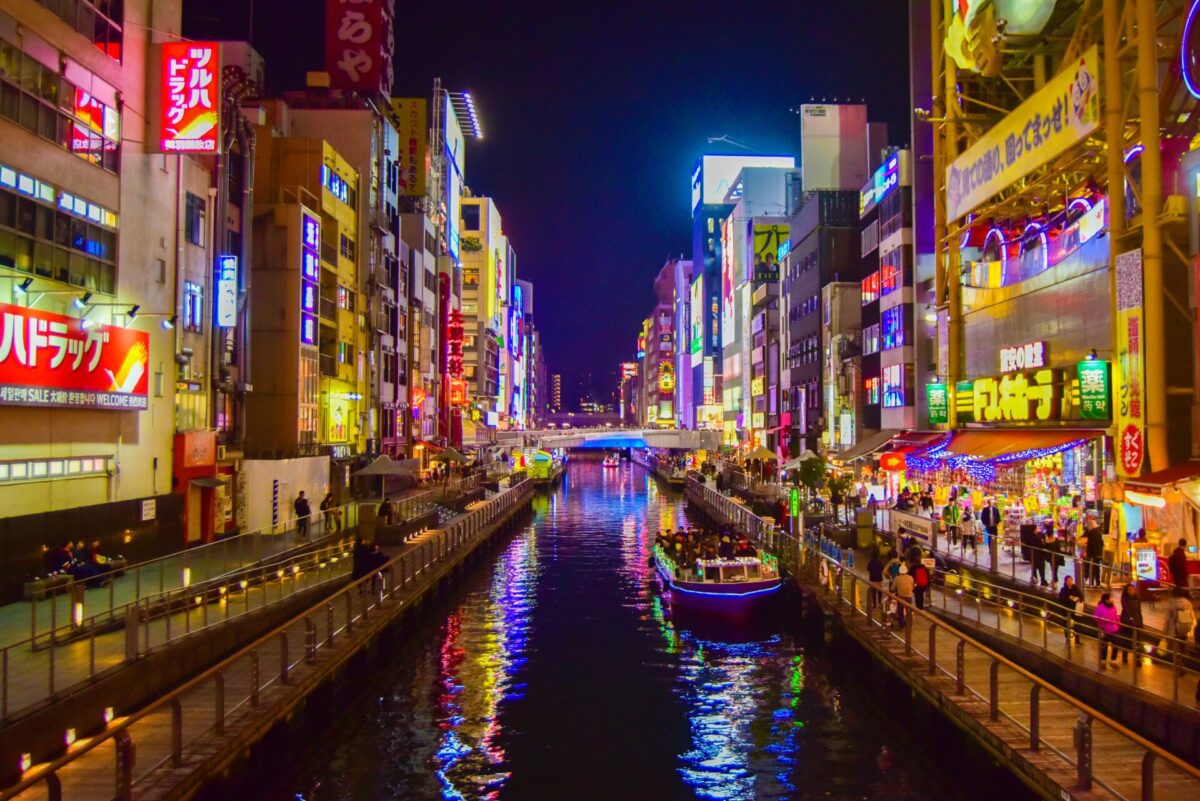 Dotonbori is a photo spot paradise where you can meet Japan's famous Osaka signs and characters. The neon signboard of a runner wearing a tank top with the word Glico is undoubtedly a tourist favorite when it comes to taking pictures. The "kuidaore doll" wearing red and white stripes and holding a drum, is another favorite character of Osaka. Standing next to him for a picture is sure to make for a good memory!
4. Namba Yasaka Shrine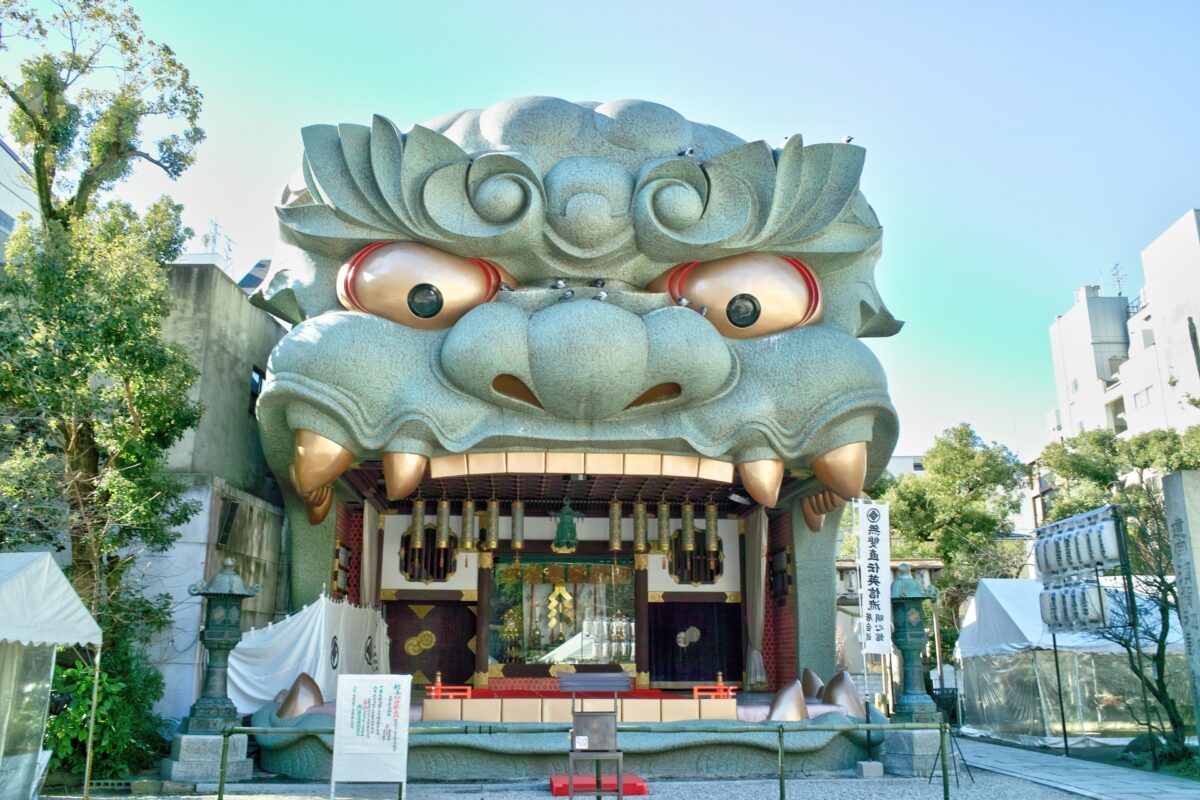 Shrines are usually associated with an atmosphere of solemnity and holiness, but the atmosphere of this Namba Yasaka Shrine is a bit different. The entrance to the shrine is a typical torii gate. Still, once you get through the gate, visitors are greeted by a shrine designed with a large, open-mouthed lion that makes visitors look up in awe! It is said that many people from all over Japan come to see this impressive lion shrine. Remember to pay your respects after seeing the overwhelming sight of the lion!
Official Website: Namba Yasaka Shrine (Only in Japanese)
5. Tsutenkaku Tower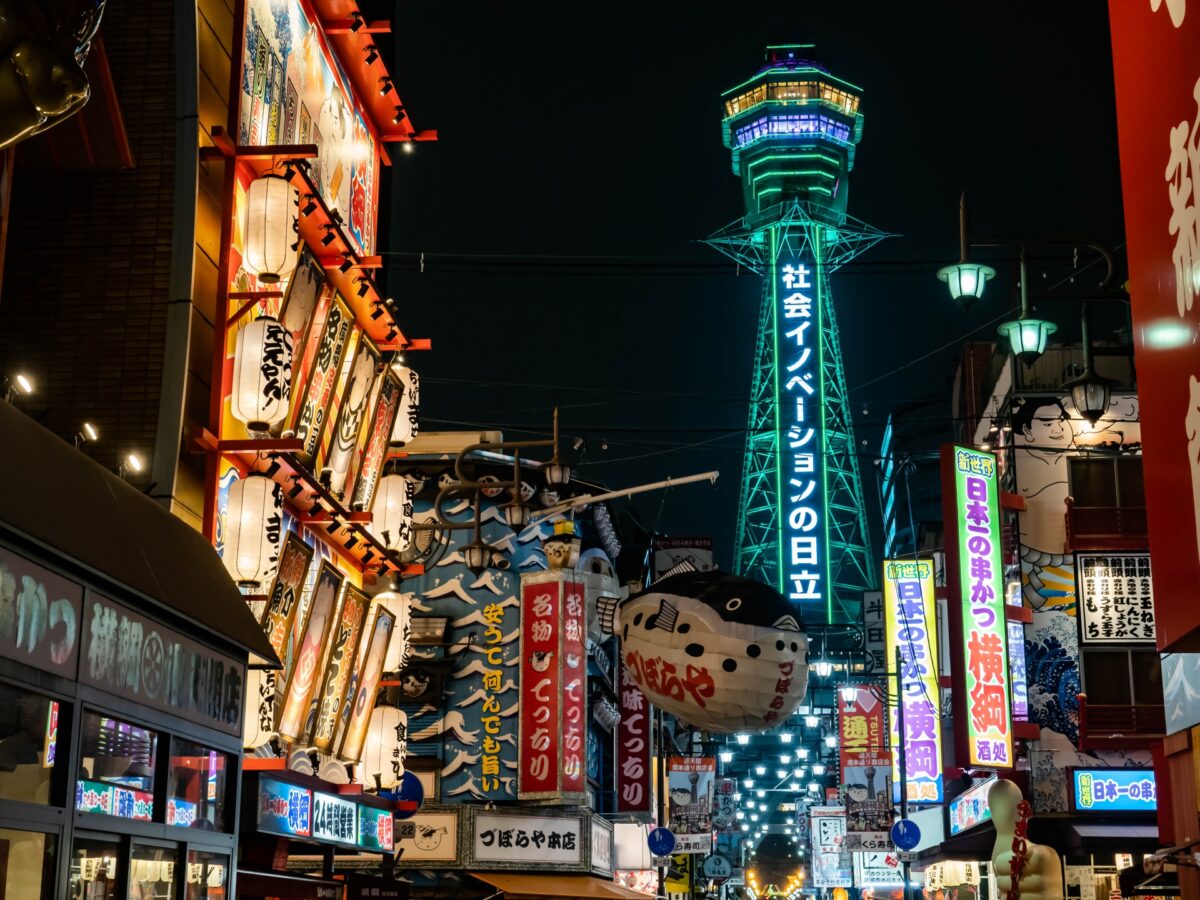 Shinsekai is a popular area in Osaka with a retro atmosphere. The symbolic tower of this area is Tsutenkaku Tower. The tower is modeled after the Eiffel Tower in Paris and is also called "Osaka's Eiffel Tower" or "Namba's Eiffel Tower." Inside the tower sits Lord Billiken, the god of luck, and it is said that if you stroke the sole of his foot, good luck will come to you.
Shinsekai at night is also a lot of fun, with colorful lights illuminating the whole town, making it a pleasant and bright spot.
6. Umeda Sky Building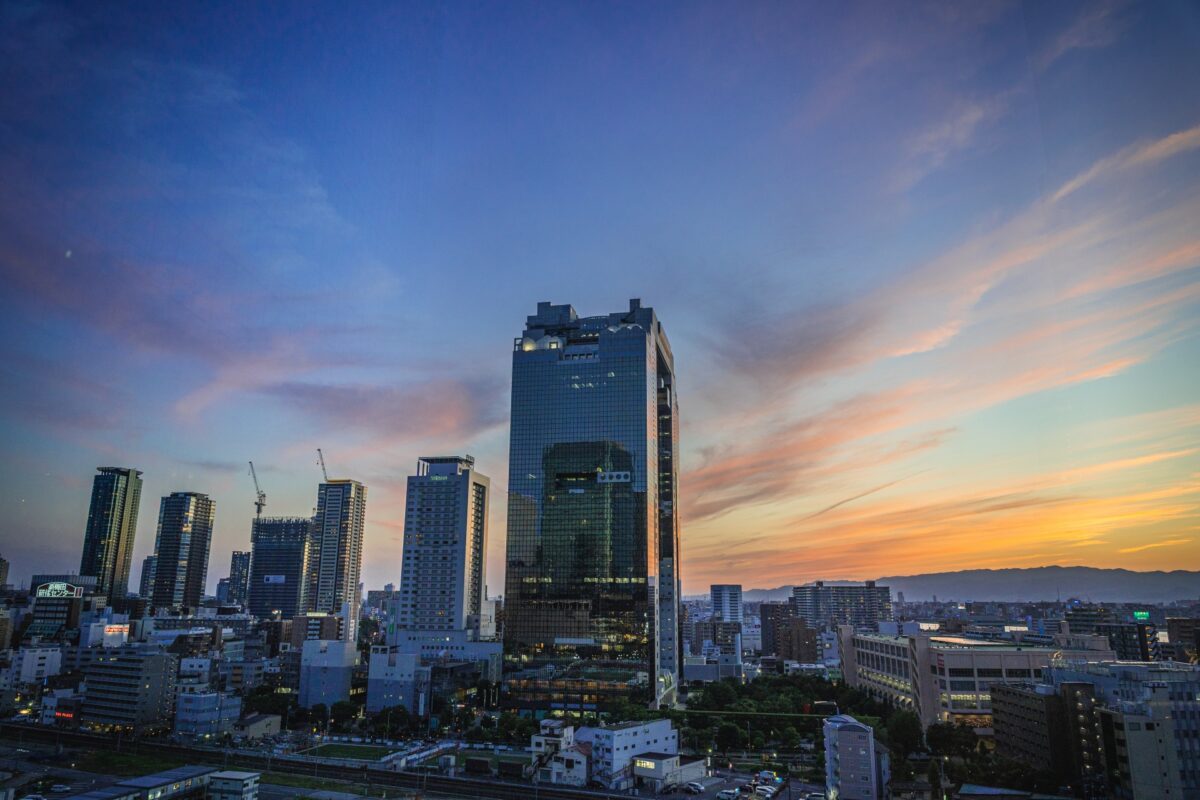 The symbol of Umeda is the Umeda Sky Building. The building is 173 meters high and continues to attract many people because of its creative design. The famous spot here is the aerial escalator. You can ride up as if you were flying, making for a truly dynamic experience. Once you reach the top, you can enjoy a panoramic view of Osaka from the open-air observation deck. The view in the evening is stunning as you can see the orange-colored scenery of Osaka.
Official Website: Umeda Sky Building
7. Shitennoji Temple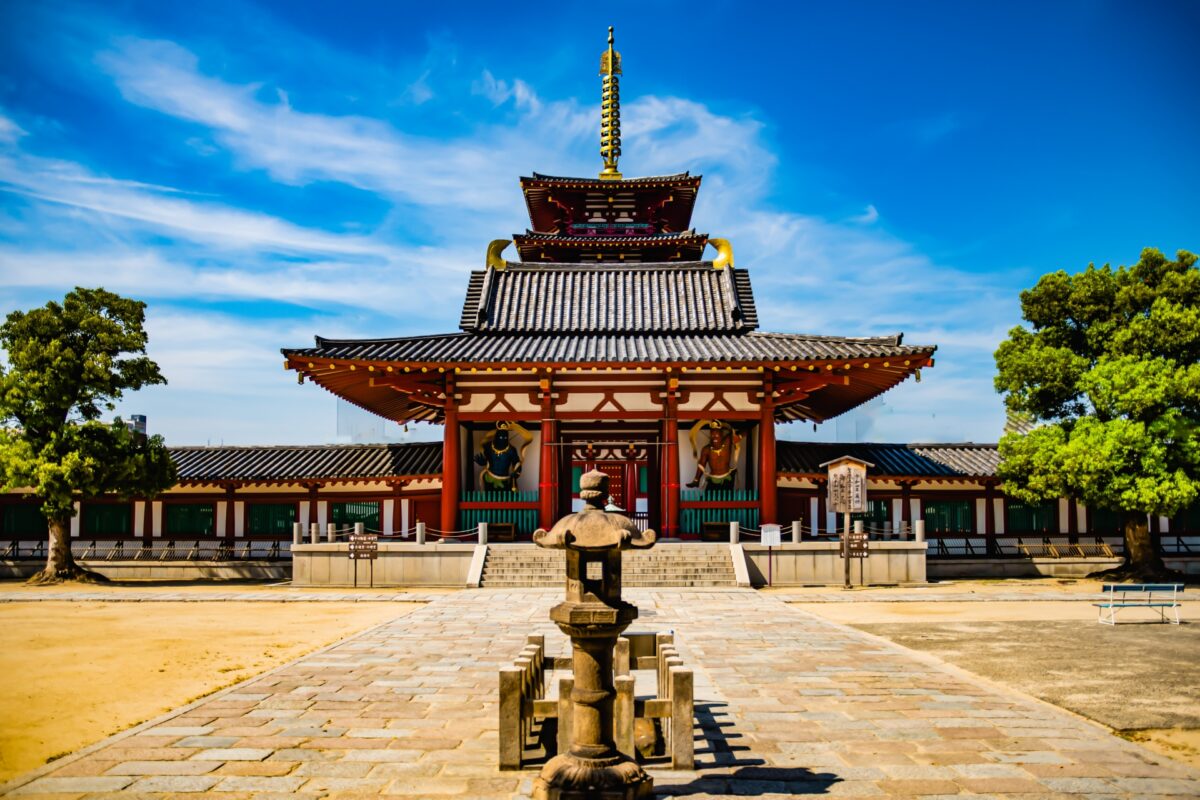 Osaka is dotted with many temples as well as shrines. Shitennoji Temple is a representative temple in the Tennoji area. It was built during the Asuka Period at the demand of Prince Shotoku, who sincerely believed in the teachings of Buddhism. At night, the bright vermilion of Shitennoji Temple looks even more beautiful, and the contrasting shades of vermilion against the darkness of the night are stunning. It is also known as a power spot in Osaka, so visiting the temple is highly recommended.
8. Tsurumiryokuchi Expo '90 Commemorative Park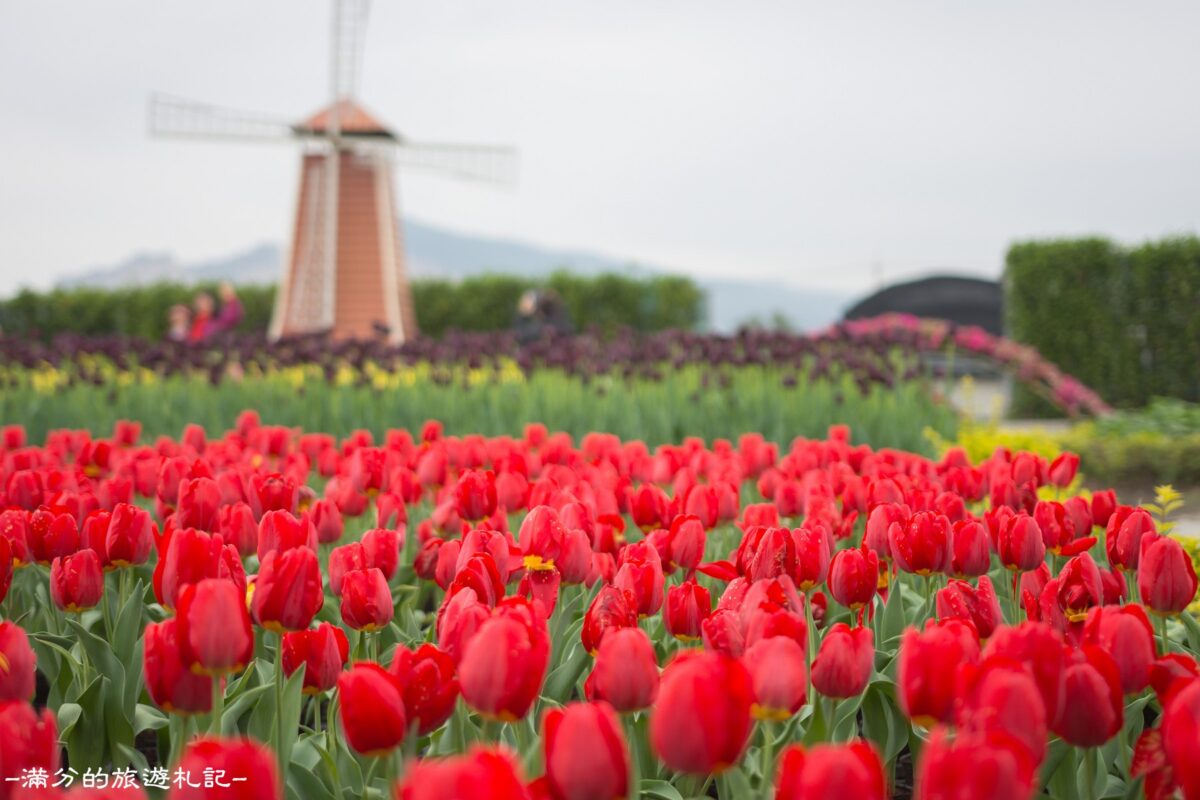 A park overflowing with nature in Osaka is Tsurumiryokuchi Expo '90 Commemorative Park. This vast park offers a wide variety of flowers and plants throughout the year. It is a paradise for lovers of plants and trees, with tulips and roses in full bloom in spring and cosmos and redwood trees in autumn, to name a few. The windmill in the park is surrounded by flowers and grass in full bloom, making it a popular photo spot. This is a perfect site for families and couples to take pictures.
Official Website: Tsurumiryokichi Expo '90 Commemorative Park
9. Kaiyukan Aquarium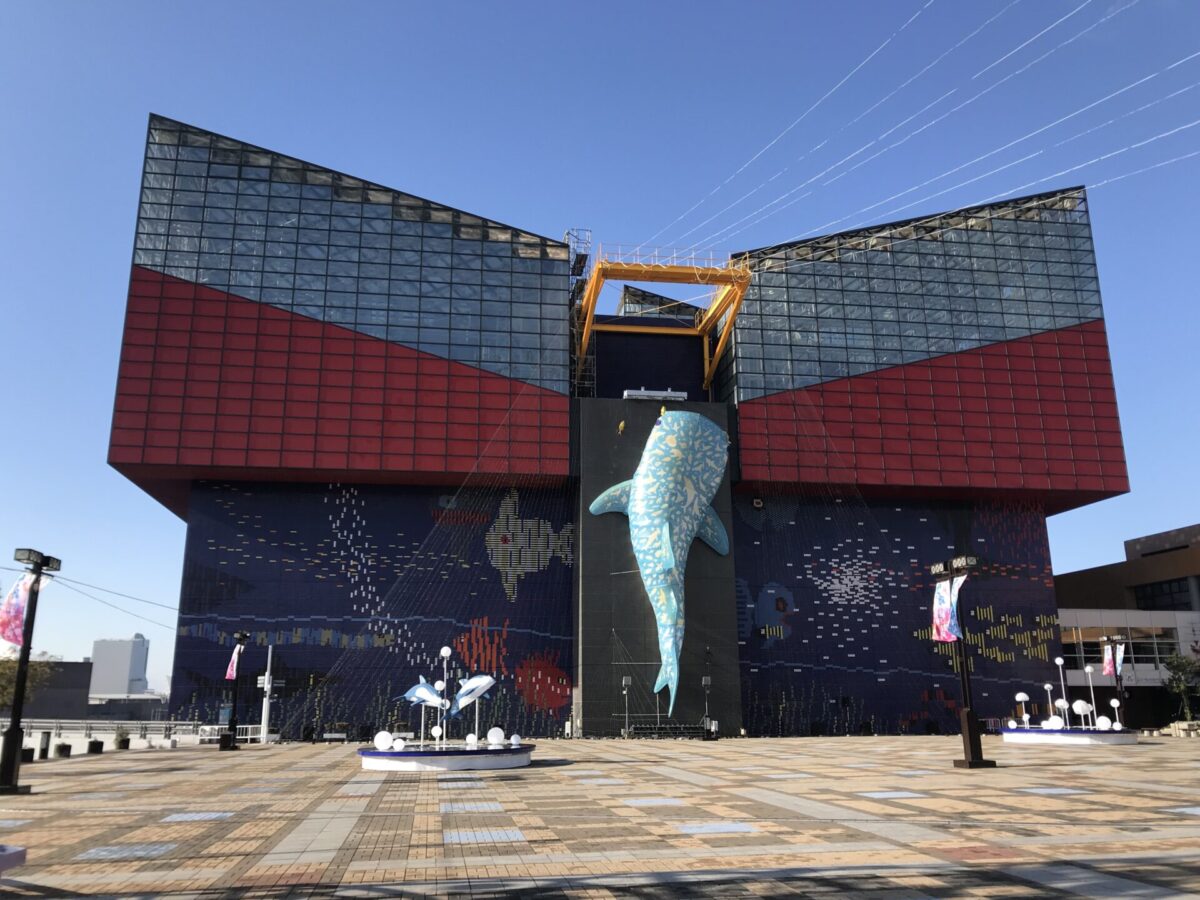 Kaiyukan is an aquarium where you can find over 30,000 marine creatures of about 620 species. Kaiyukan is one of the world's largest aquariums in terms of area. The main attraction is the whale shark that swims relaxed and gracefully. Visitors are thrilled by its large and almost overwhelming appearance. This aquarium in Osaka will surely satisfy all sealife lovers who visit it.
Official Website: Kaiyukan
10. Minoh Falls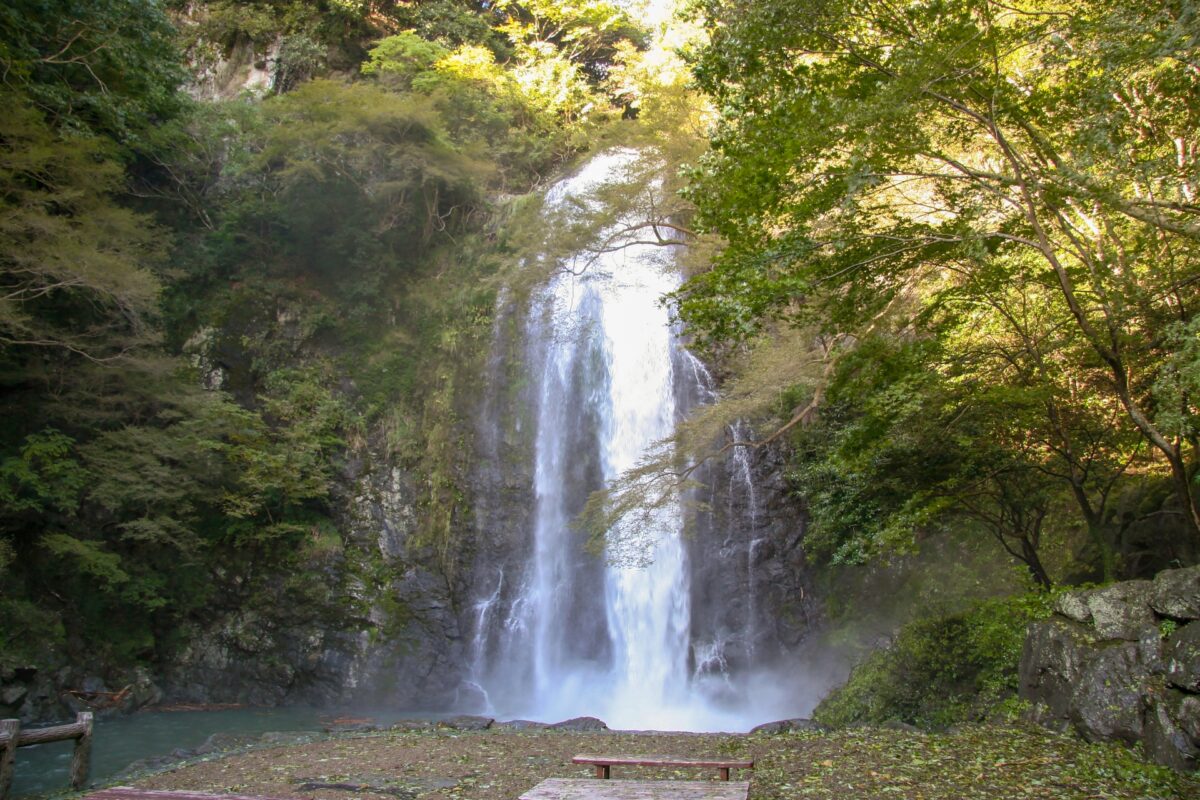 Minoh Falls is an area where water and plants coexist in abundance. It will offer you a great escape from Osaka's downtown area with its more peaceful and calm scenery. During summer the vegetation turns to a vivid green, and during autumn, the tree leaves turn red, making it worth visiting at different times of the year as you will be met with a different but just as beautiful landscape.
Website: Minoh Falls
In this post, we have introduced 10 of the best photo spots in Osaka. There are various scenes, from shrines to aquariums. Of course, Osaka has many more beautiful places worth taking pictures of. Why don't you head to Osaka to take some memorable photos?
Japan Wonder Travel Tours in Osaka
If you are planning on visiting Osaka and need some help organizing your trip, you came to the right place! We would be more than happy to help make your trip the best it possibly could be. We can advise you on where to go, or even better, hook you up with a local English speaking guide that can show you all of the best spots. Let us help you make fun, safe, and unforgettable memories in Osaka!
▶Osaka Highlights Private Walking Tour
On this full-day private tour of Osaka, we will take you to Osaka's highlights that include Osaka Castle, Kuromon Market, the popular Dotonbori area, etc. Learn about the rich history of the area, local lifestyle, and of course delicious Osaka food!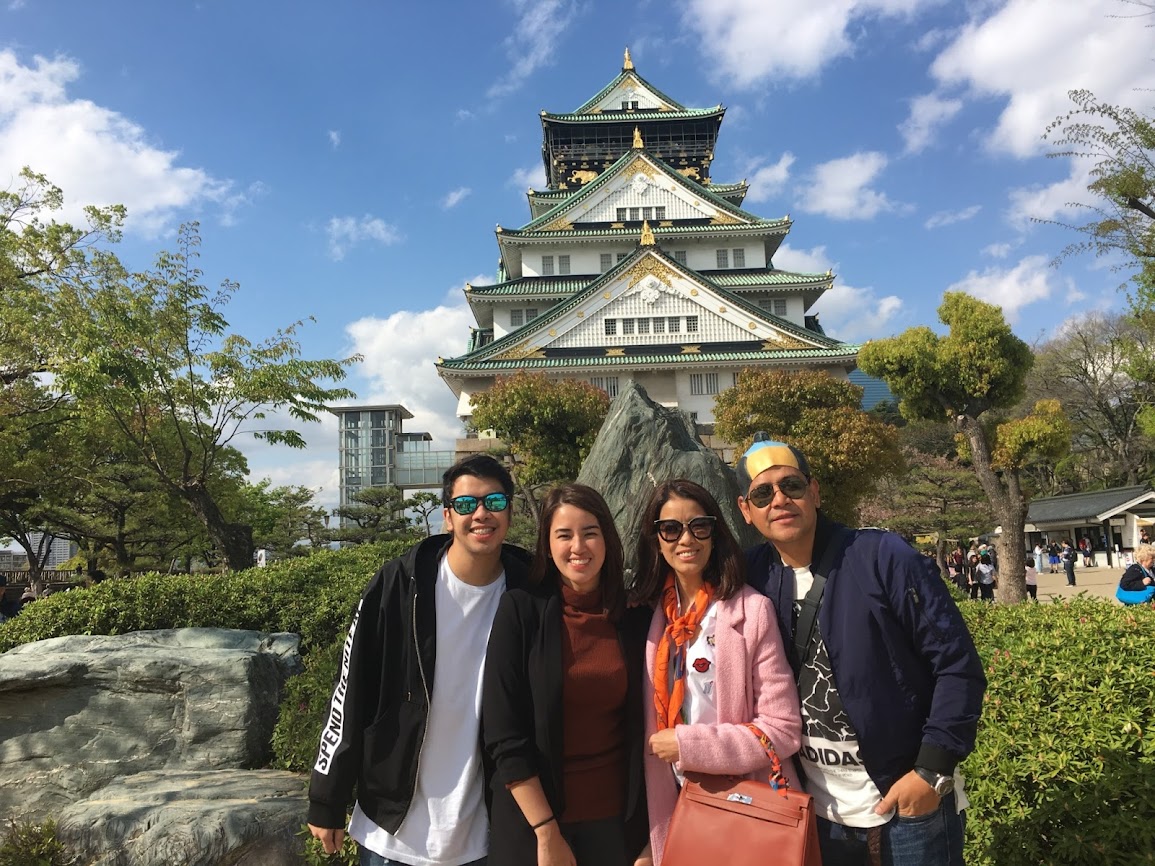 ▶Osaka Tenjinbashi Local Street Walking Tour
Walk around the Tenjinbashi area with an experienced and knowledgeable English speaking guide! You can find all of the local secret hidden gems along the way. This tour also includes some delicious street food and drink.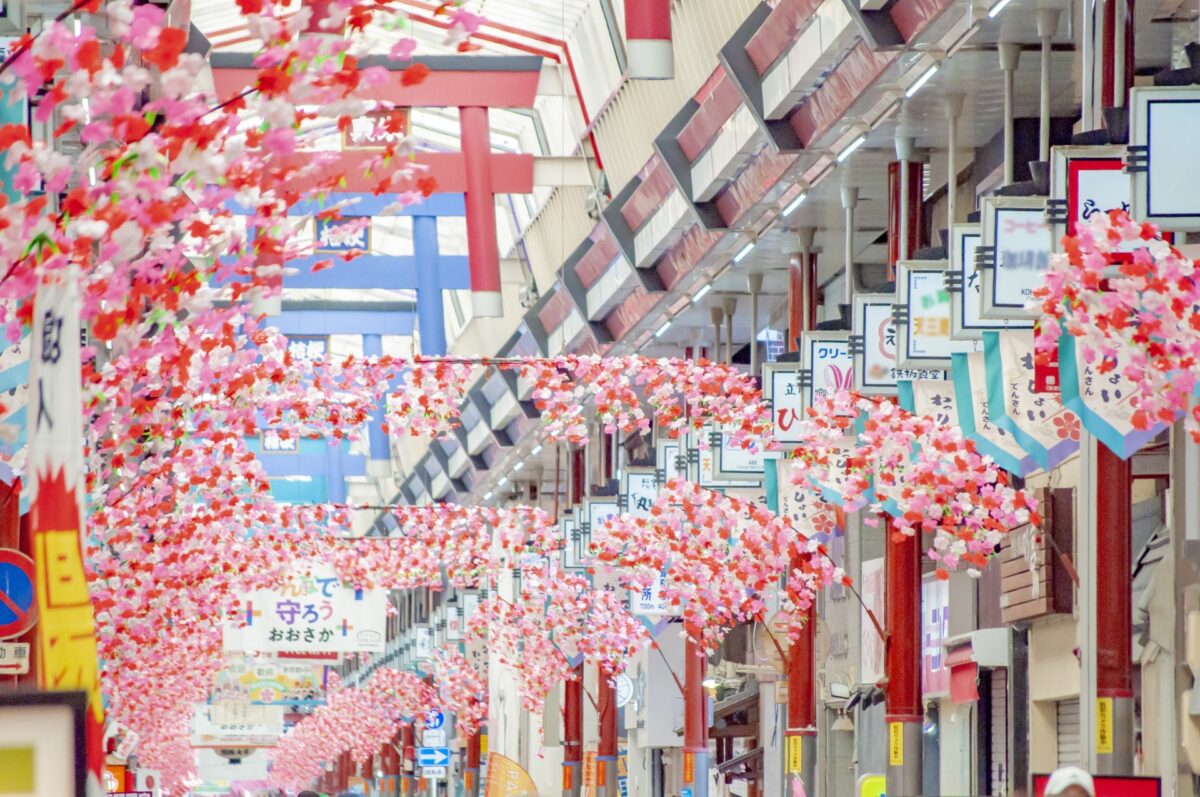 ▶Kyoto Food and Drink Tour @Nishiki Street & Gion
If you're planning on visiting Kyoto along with Osaka and are looking to learn more about the culture and local cuisine, this is definitely the perfect tour for you! Take part in this fun food and drink tour and explore the 400-year-old market and the famous Gion district.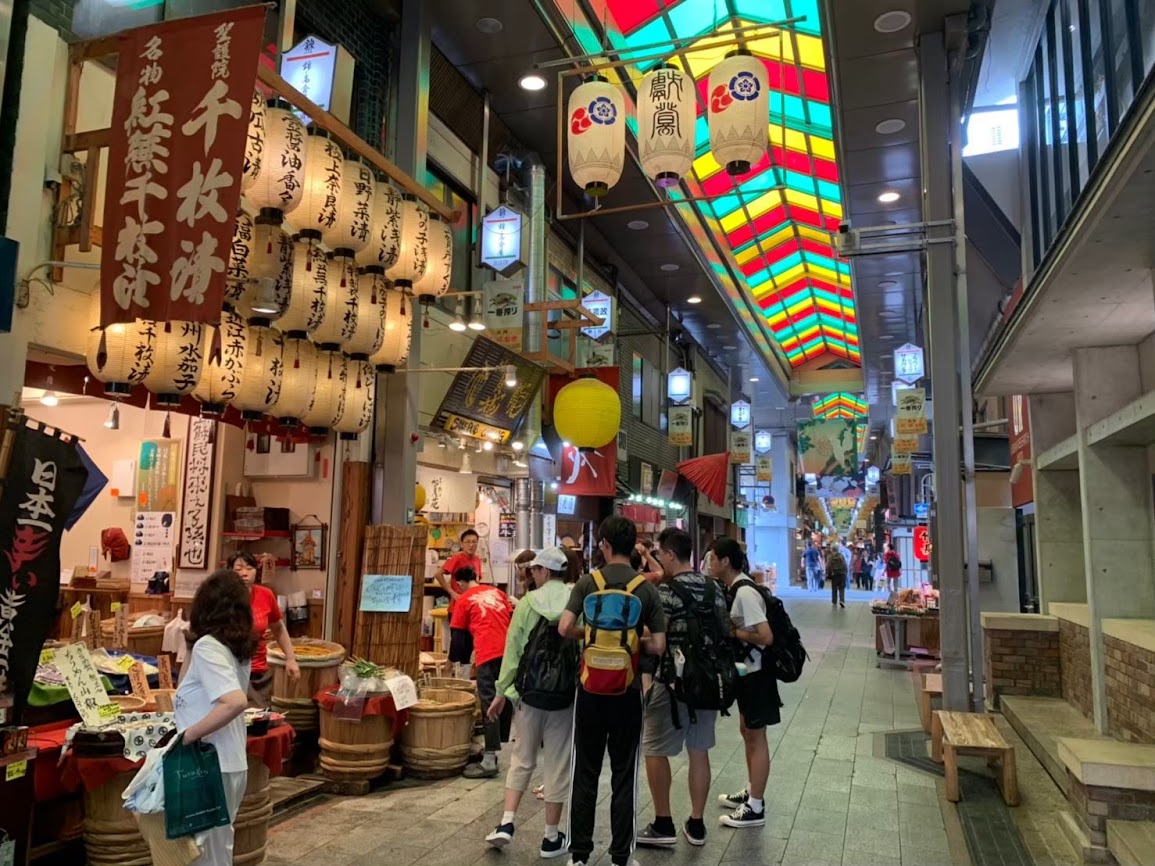 Find the Other Tours
▶Tour Packages
If you want to make travel easier, we suggest you look into tour packages.There are a wide range of tour packages out there to suit the accomodate for each traveler needs. Click the button below to find the best tour package from various Tour Operators!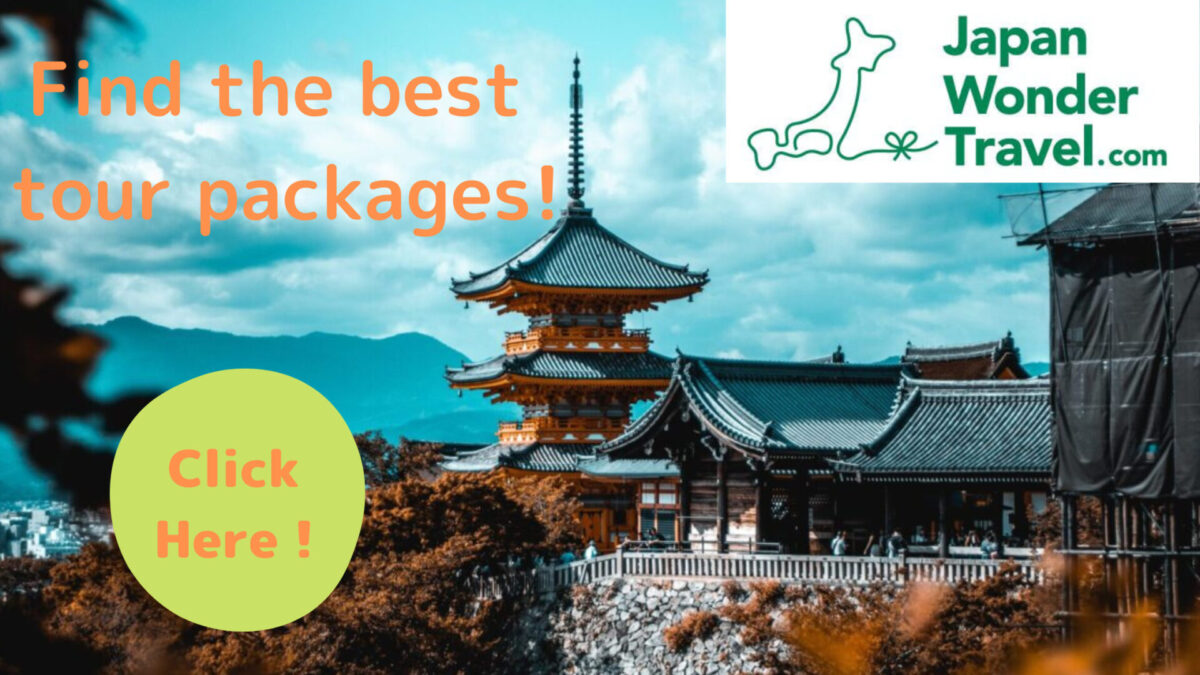 Follow us on Instagram, Facebook, Twitter, and TikTok for more travel inspiration. Or tag us to get featured!
Happy traveling!
Stay informed of the best travel tips to Japan, the most exciting things to do and see, and the top experiences to have with the Japan Wonder Travel Newsletter. Once every two weeks we will introduce you to our latest content.
Other articles you might like