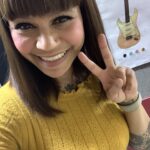 Writer's Profile
Misty Fujii is a Canadian who moved to Osaka, Japan in 2019 and married her Japanese sweetheart. In 2022 they had a baby and moved to Fukui for the clean country air. She is a DJ who teaches English part time and writes in order to share Japan with the world. She gets excited about collecting vintage vinyl records, food of all countries, travelling and renovating her traditional Japanese house.
This post may contain some affiliate links. When you click through and make a purchase we may receive some commission, at no extra cost to you.
Have you ever wanted to explore "the Venice of Kyushu?" Wait – do you even know where that is? It's one of Japan's most unknown places. This city is called Yanagawa, and it's lined with waterways, history, and signature food. Like its Italian counterpart, take a relaxing cruise down the willow-lined canals, or revel in an exciting spring festival. Yanagawa is an excellent place to visit, with plenty to see, do, and eat. Let's learn more about this off-the-beaten-path destination in Fukuoka!
History of Yanagawa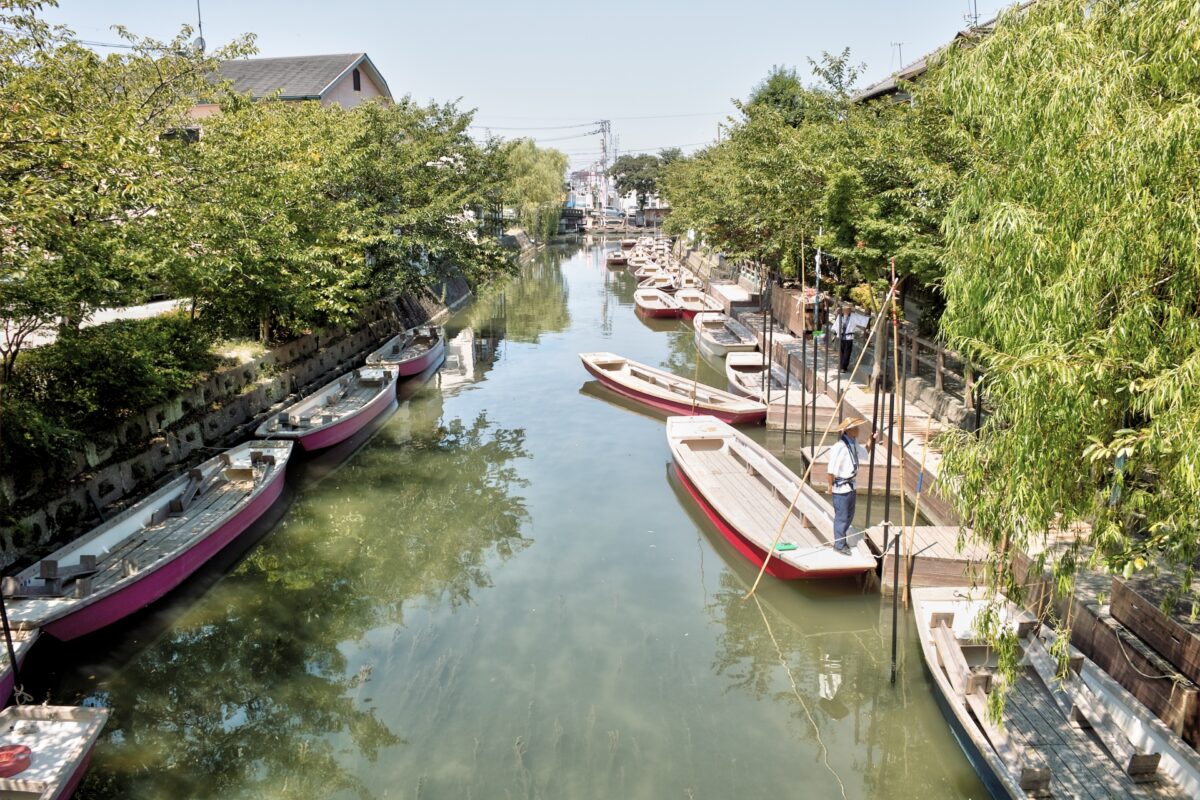 Hundreds of kilometers of canals weave through an old town where tour guides steer small boats while explaining the city's history. The canals were once used to keep enemies out and then used primarily as a way to support the thriving agriculture industry here. Their current purpose is to be a beautiful tour path through Yanagawa, a city packed with history.
Yanagawa is an old castle town from the Sengoku period when the river was used as a moat to keep enemies out. This means the city is an excellent place to explore Japan's rich samurai history. After the castle was destroyed in 1872, the nostalgic town remained along with the canals. When people visit Yanagawa today, they can envision life as a samurai while touring past historical merchant buildings. These stately red brick buildings jut out from the banks of the canals.
Home to one of Japan's most famous families and feudal lords who ruled over Yanagawa, The Tachibana clan has an extraordinary home and garden with a history from 1738. You can still visit the Ohana residence, a hotel, restaurant, and museum today. 
Another famous figure who called Yanagawa home was the well-known Meiji-period children's poet and songwriter Kitahara Hakushu. You'll often hear the tour guides singing his songs when they aren't storytelling about the area's past. 
How to get there
Car is the most convenient method of transport here, and Yanagawa can be reached by taking the Kyushu Expressway to the Miyama Yanagawa Interchange from Fukuoka City. 
You can also get there by train, which takes about 50 minutes from Nishitetsu Fukuoka Station to Nishitetsu-Yanagawa Station. 
Things to Do in Yanagawa
Canal Cruise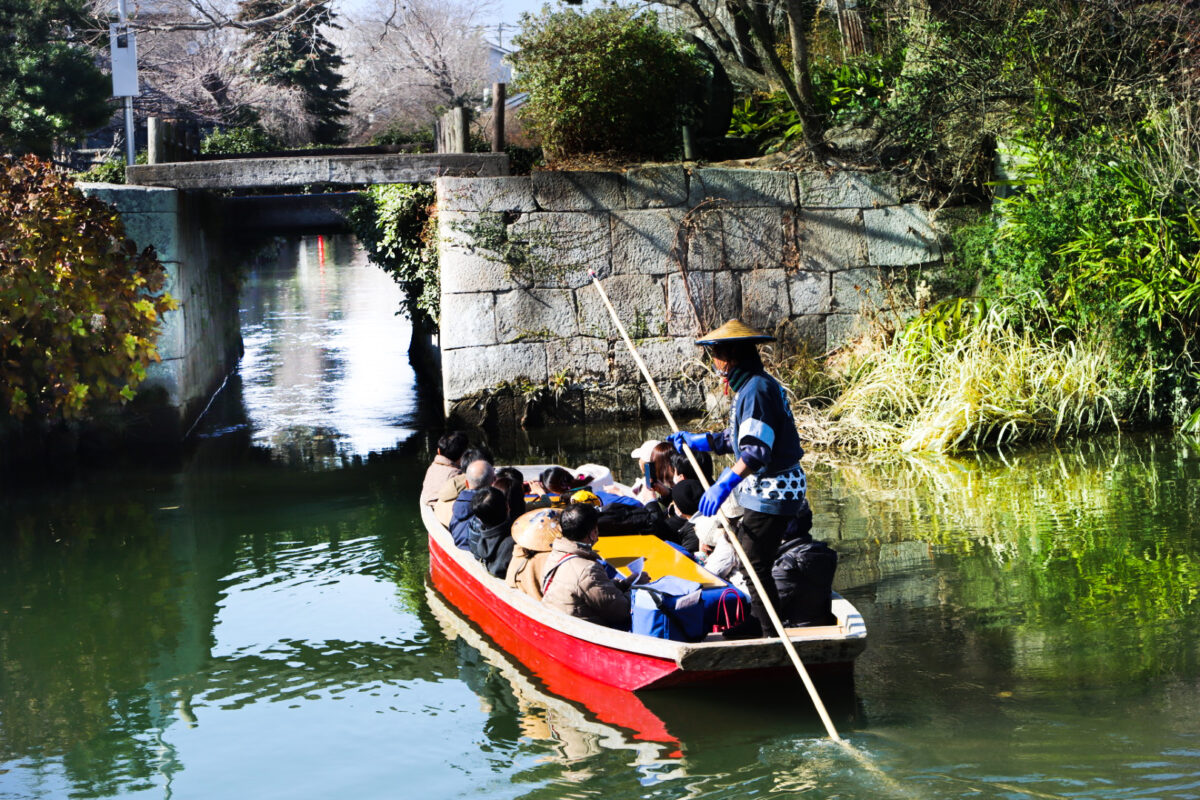 A cruise to view the town from small boats is an experience that everyone visiting Yanagawa should do. Guides steer the boats through the shallow waters with a long pole for this unforgettable ride that will make you feel like you're in the Venice, Italy of Japan. Remember to duck under some of the low-hanging trees or bridges!
Book your cruise tour below!
Tachibana-tei Ohana & Shoto-en Garden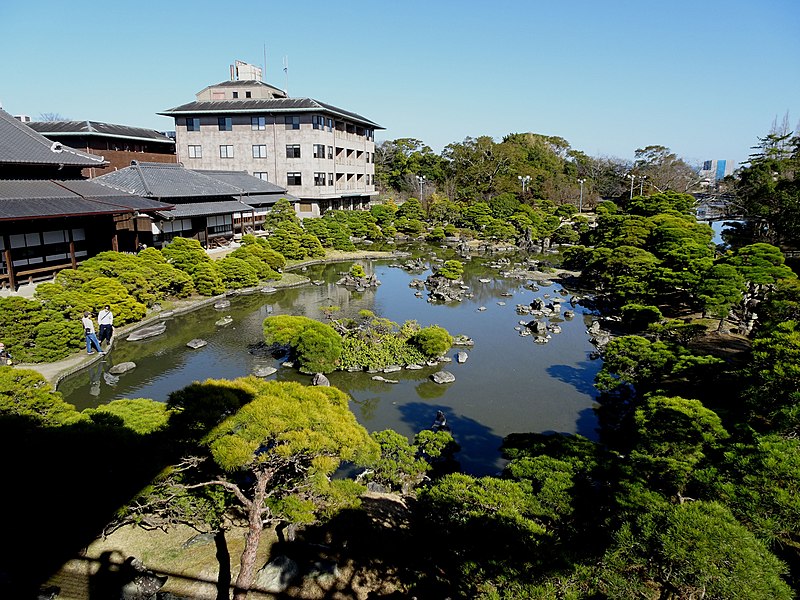 Feel the refined lifestyle and beauty of Japan's feudal lord class from the Edo period by visiting the family home of the famous Tachibana clan. The garden is a National Site of Scenic Beauty and was designed in 1910 by the 14th Lord Tomoharu Tachibana. It features a pond meant to represent the ocean, complete with small islands made up of rocks. Ohana also has a restaurant overlooking the garden so guests can dine while feeling like royalty. 
Unryu no Sato
Sumo wrestling fans can visit a masterpiece of a dome at Unryu no Sato. The facility was built to commemorate Yanagawa's 10th yokozuna (highest rank in sumo), Hisakichi Unryu. Check out the outdoor sumo ring or explore the thousands of items, garments, and documents related to the sport on display. 
Hiyoshi Shrine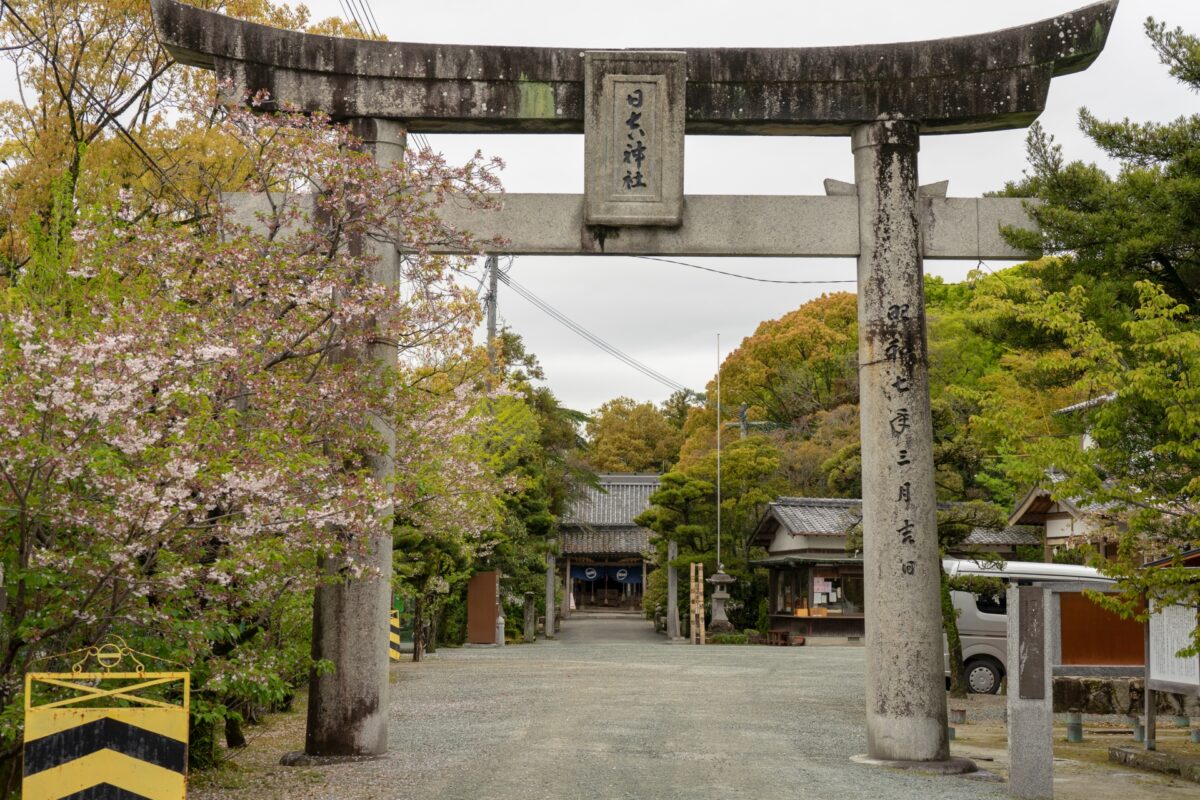 Located right beside the canal, Hiyoshi Shrine may be small, but it holds significance since it was built in 1290. The shrine comes alive during the Hina Matsuri (girls' day) when a large doll mask is placed over the shrine's entrance, where the festival kicks off in Yanagawa. The shrine houses a smaller shrine inside to protect against smallpox and holds works from famous Yanagawa writers Ken Hase and Ryokuhei Kimura. You'll also find interesting statues including an eel monument referring to Yanagawa's signature dish.
Yatsurugi Shrine
Slightly outside of Yanagawa in neighboring Omuta sits a quaint residential shrine. The shrine is home to incredible dragon floats on display during annual festivals like summer's Daijayama Festival. The shrine gets rave reviews for being a quiet place to relax, although festival season sees upwards of 30,000 visitors!
Yanagawa Tourism Bureau
This is a great stop to make in Yanagawa. You'll find plenty of information about the city, maps, and sightseeing. With free wifi, seats, and a unique self-serve coffee station, the Yanagawa Tourism Bureau is also a nice place to take a break from your adventures.
Nakashima Morning Market
In the southern tip of Yanagawa is the Nakashima Morning Market, open daily. This is where you'll find delicacies and rare fish like green eel gobies from the Ariake Sea. You'll hear the merchants calling out as you shop for fruit, vegetables, seafood, and more.
Tachibana Ikoi no Mori Koen
Tachibana Ikoi no Mori Koen is a lovely park home to some of the most beautiful wisteria flowers. It's a quiet place to see the 300-year-old "Nakayama Great Wisteria" natural monument. The park sits on the banks of the Okuhata River. The park and surrounding area come alive at the end of April for the Nakayama O-fuji Matsuri.
Seasonal Events
Hinamatsuri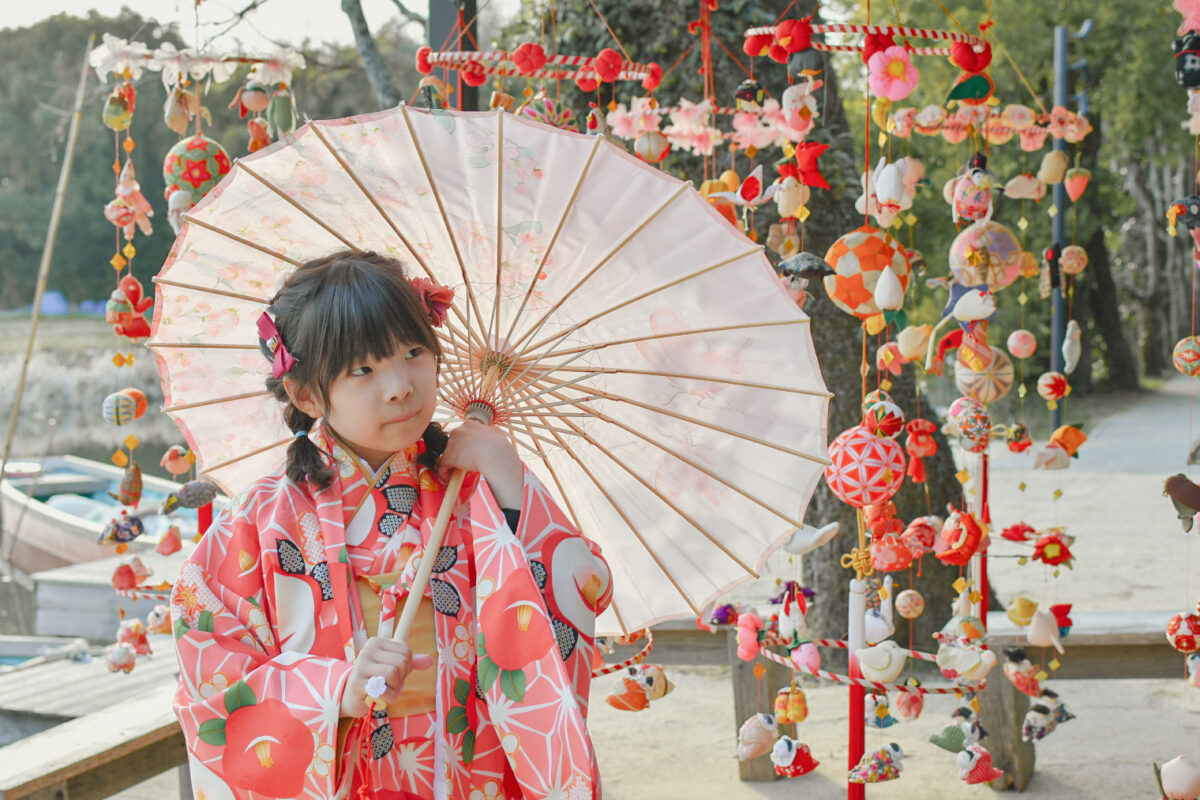 Japan celebrates Hinamatsuri (aka Doll's Day or Girls' Day) on March 3 every year. The festival is extraordinary in Yanagawa, with the city's unique sagemon hanging decorations on full display. Children dress in elegant apparel and ride boats with the ornate sagemon reflecting off the water on the river. There are also sagemon exhibitions and opportunities to both see and purchase your own, a tradition meant to bring good luck and well-being to baby girls.
Wisteria Flowers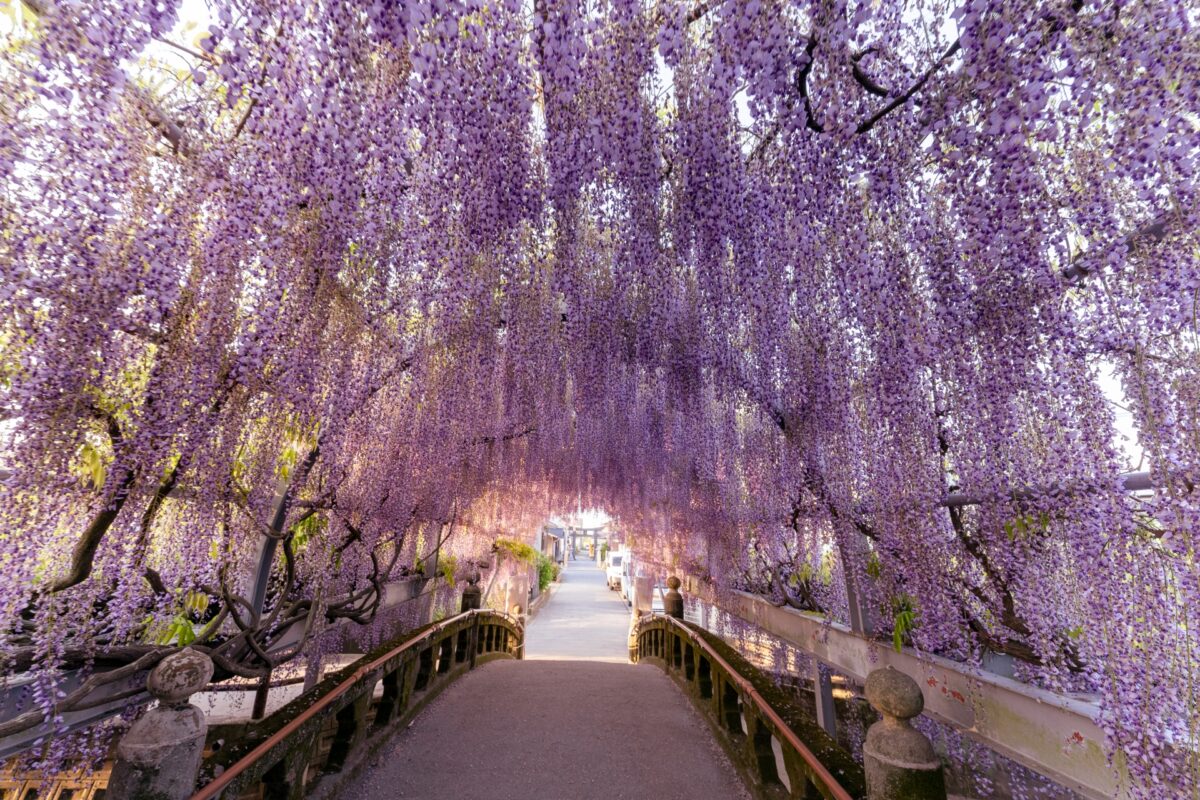 At the end of April, cascading purple wisteria flowers are in peak bloom. An undeniably fantastic way to see them is while cruising on a boat! Another place is at Kumano Shrine near Tachibana Ikoi no Mori Koen, with stunning 300-year-old wisteria trees. This is where the Nakayama O-fuji Matsuri takes place, with vendors selling specialty items and snacks during this festive time.
Sunflowers Field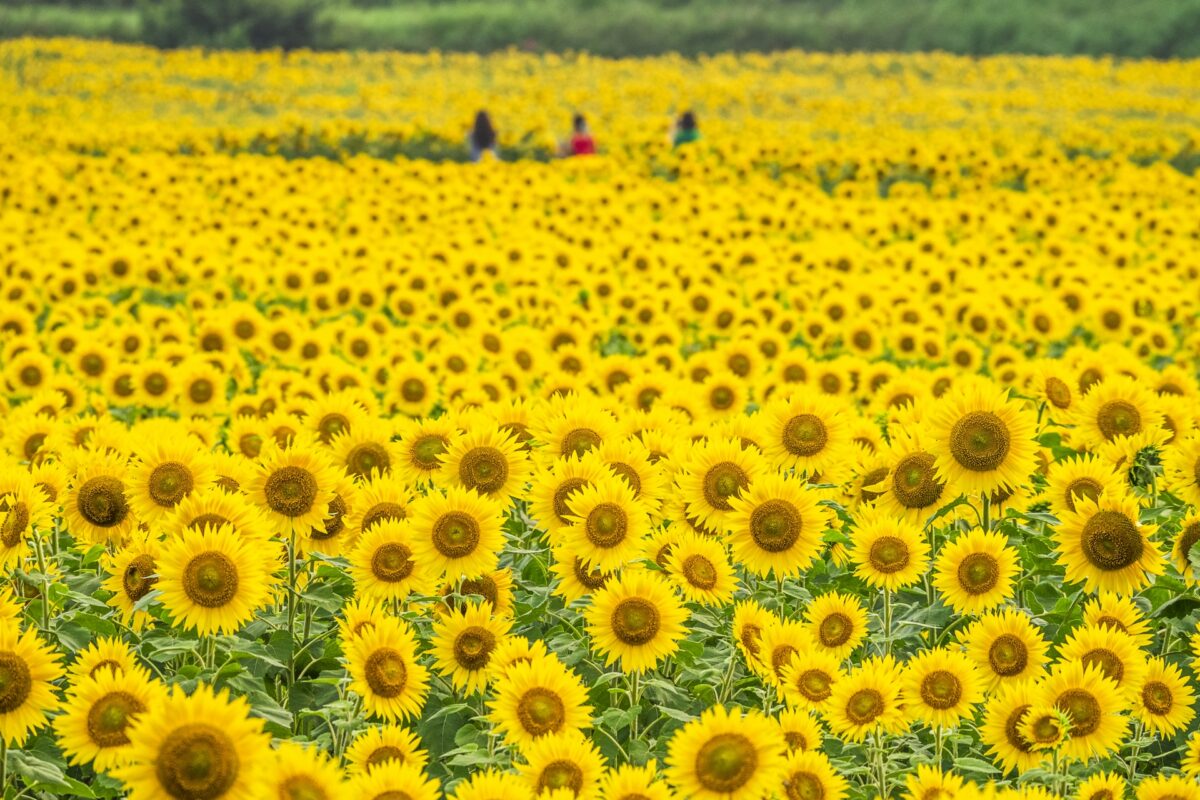 If you have not noticed, Yanagawa is an incredible place for flowers! Between the sakura blossoms and the wisteria, many seasonal blooms can be seen here. A popular site is the Sunflower Garden Park, with a 5-hectare field with over half a million sunflowers to admire. The best time to see them is from mid-July to the end of July, and if you go between July 15 and July 24, you can see the flowers lit up from sunset until 9 pm. 
Onigie
In autumn, Yanagawa hosts the Onigie Festival as masked dancers make their way through the streets. Meaning "hustle and bustle that surrounds a festival," the name comes from the word onigiwai. This expression of gratitude for a good harvest can be celebrated annually at the Mihashira Shrine during mid-October.
Hakushu Festival Water Parade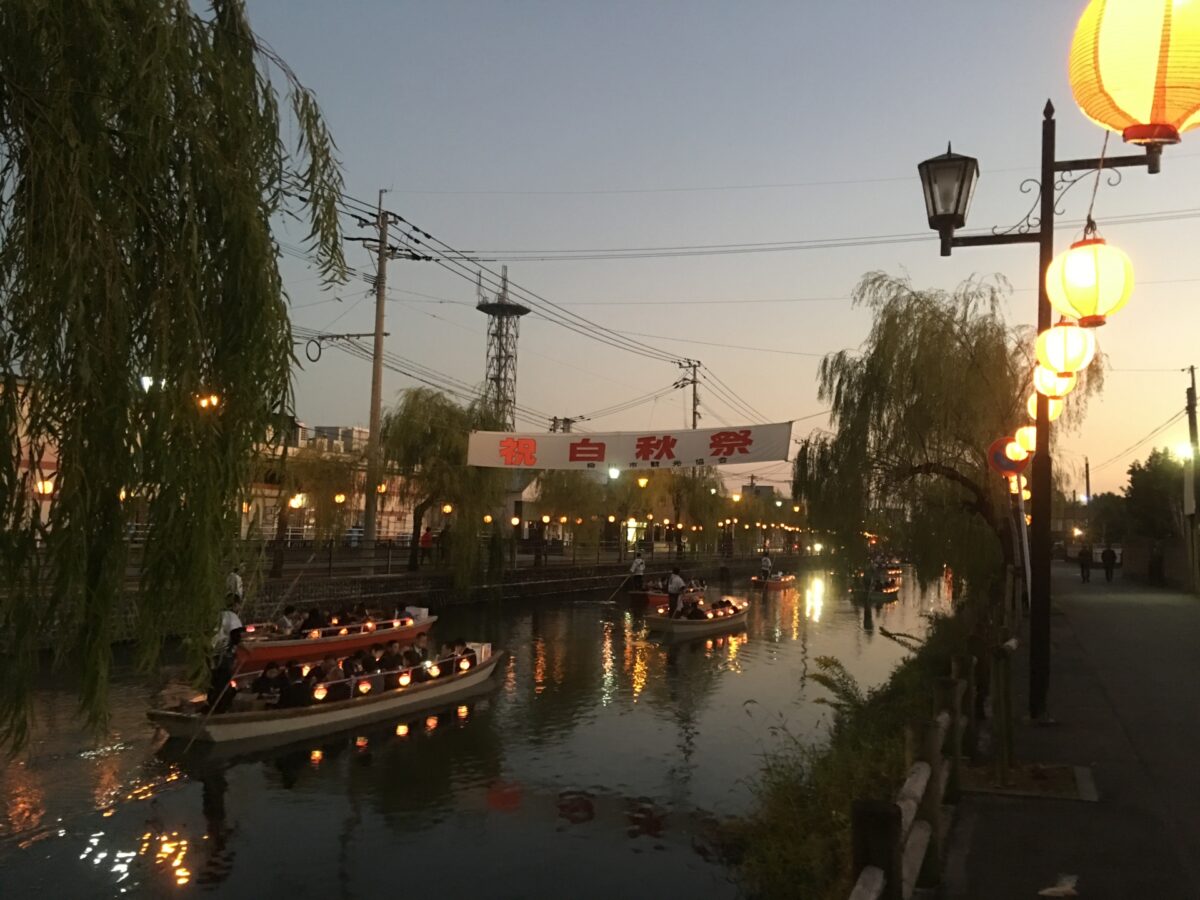 What would a waterway-filled city be without a water parade? Commencing at Yanagawa Bridge, guests enjoy a night of food, drinks, and entertainment along the river as the parade passes and the festival is underway. The three-day event happens from November 1-3 to commemorate the anniversary of poet Kitaharu Hakushu's death.
Kotatsu Cruise
Cruise along the canals comfortably in the winter! With boats specially equipped with a kotatsu (heated tables with thick blankets). It's a rare opportunity to enjoy an open-air cruise in the winter while keeping cozy, making this an unforgettable experience. 
What to Eat
Like many places in Japan, Yanagawa has its culinary specialties – some that can only be eaten in Yanagawa!
Unagi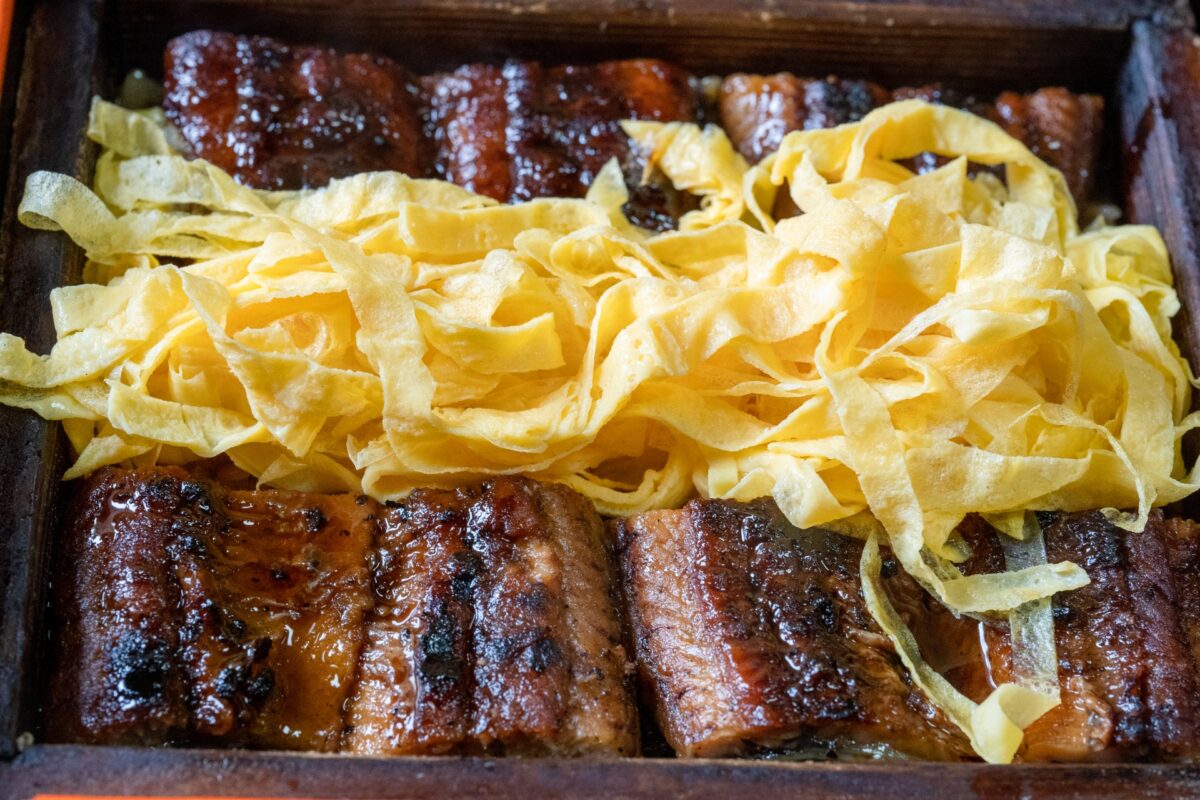 Yanagawa's signature dish, steamed unagi (eel), can't be missed. It's served with a sweet soy sauce and shredded egg atop a fresh bed of rice with seasoning. It's cooked and served in a bamboo steamer to keep it hot and delicious the whole way through.
Yanagawa-nabe
Enjoy a savory, mouth-watering bite every time with Yanagawa-nabe. You take a freshwater "dojo" loach, cook it in a pot with eggs, burdock root, parsley, and leeks and serve it piping hot alongside some rice. Since its rise to popularity in the Edo period, this dish is now a local food in Tokyo too!
Mayoi-yaki
An indispensable presence in Yanagawa is the Mayoiyaki Den-chan specialty store. This is where you can get manju dumplings filled with the regular bean paste that is not uncommon in Japan but with some unique variations. The shop in Yanagawa has added ingredients such as ham, egg, pizza, and tuna to their offerings alongside the sweeter combos with ingredients like chocolate and cream added. This new combination was named "mayoi-yaki" and is a must-try for anyone who visits Yanagawa.
Japan Wonder Travel Tours
Japan Wonder Travel is a travel agency that offers guided tours throughout Japan.
From private walking tours to delicious Food and Drink tours, we can help you organize the best tours just for you! If you want to explore Japan and learn more about the history and backstories of each area you are visiting, our knowledgeable and friendly English speaking guides will happily take you to the best spots!
In addition, we can provide you with any assistance you may need for your upcoming trip to Japan, so please feel free to contact us if you have any questions or need some help!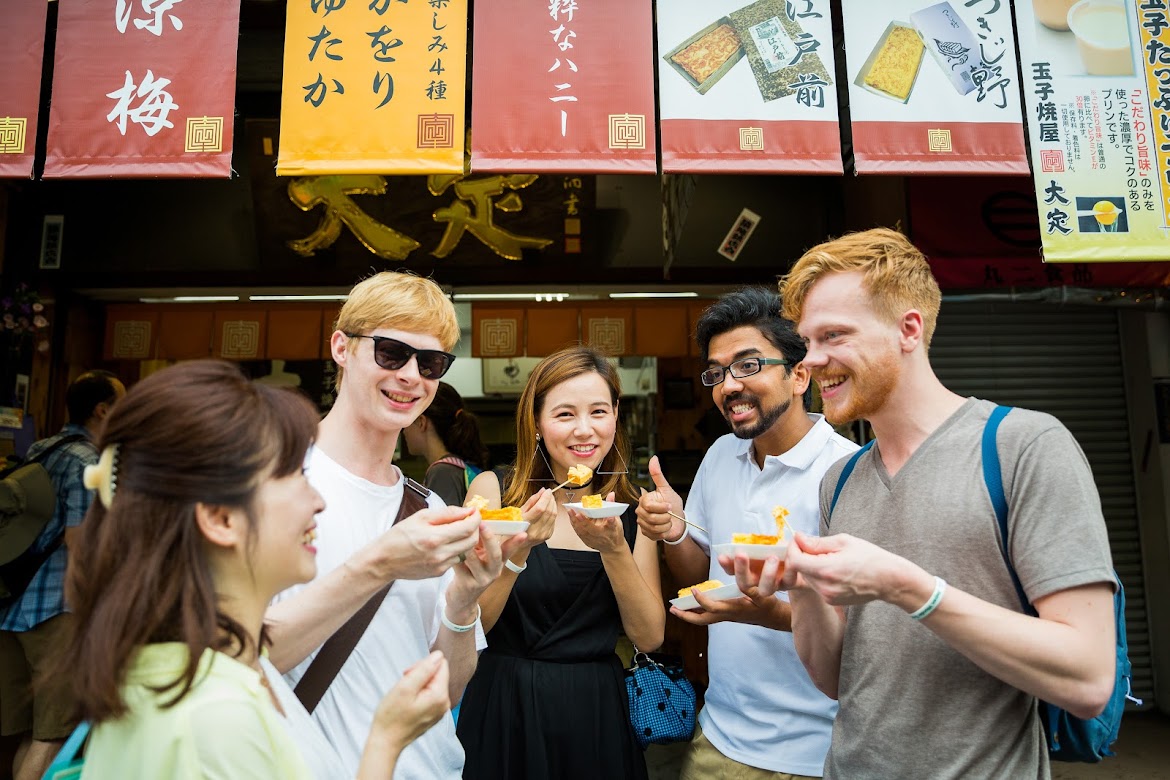 ▶Tokyo 1–Day Highlights Private Walking Tour (8 Hours)
There's no better way to explore an area than taking a tour with a knowledgeable local guide. You will have the chance to learn about the history and interesting background stories of Tokyo, as well as discover some hidden gems which can be hard to do without a guide.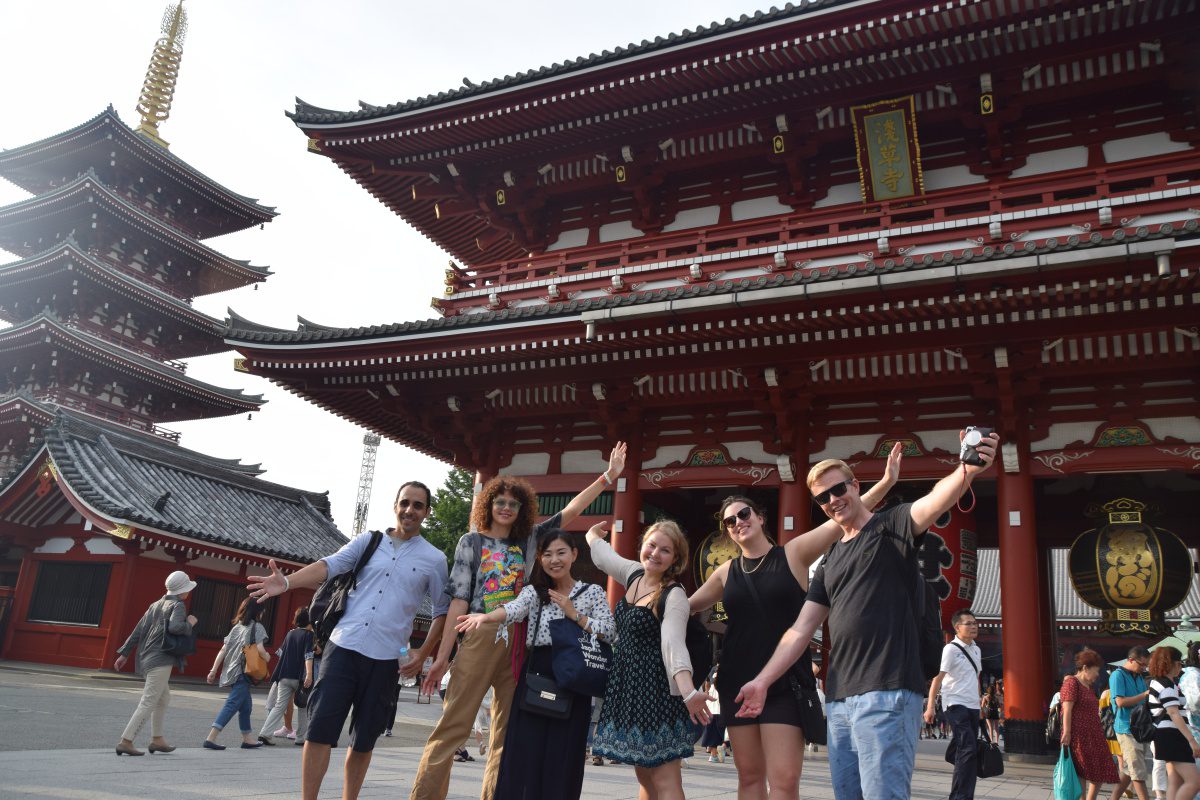 ▶Mt. Fuji Day Trip Bus Tour from Tokyo
Experience the breathtaking views of Mt. Fuji by visiting the highlights of the area on our guided sightseeing bus tour! Departing from Shinjuku in central Tokyo, you can travel comfortably to all of the best spots in the area by bus.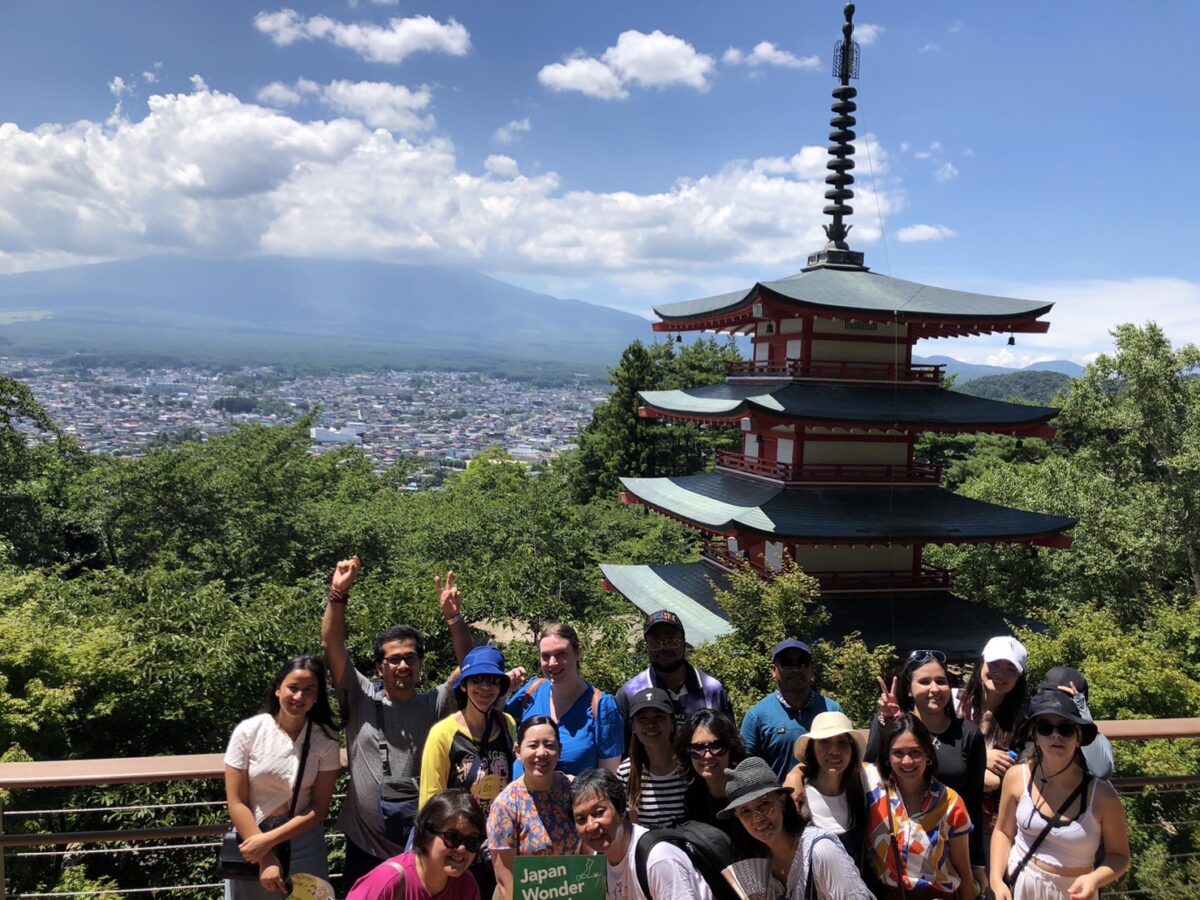 ▶Kyoto Private Full Day Walking Tour
On this full-day private tour of Kyoto, you will be able to see the highlights of Kyoto in just one day and at the same time develop a deeper understanding of both the culture of the area and Japan as a whole.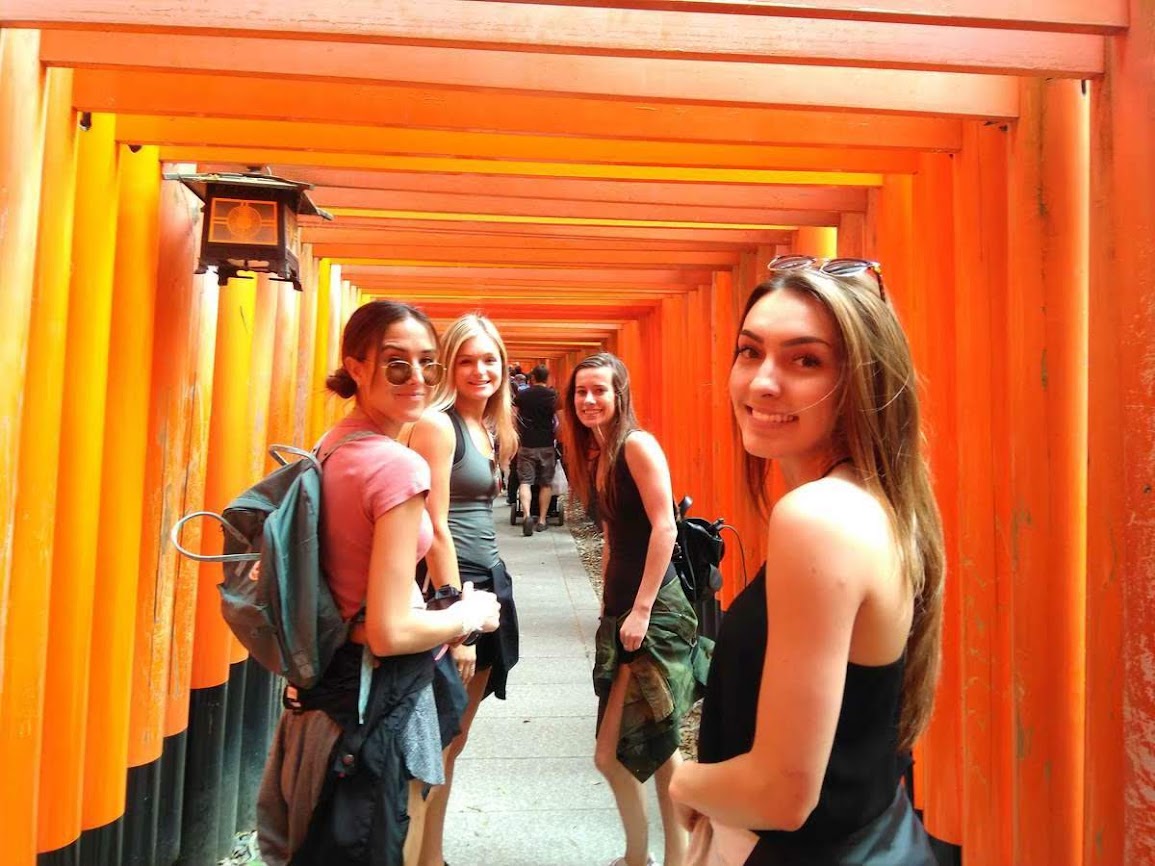 Find the other Tours
▶Tour Packages
If you want to make travel easier, we suggest you look into tour packages.There are a wide range of tour packages out there to suit the accomodate for each traveler needs. Click the button below to find the best tour package from various Tour Operators!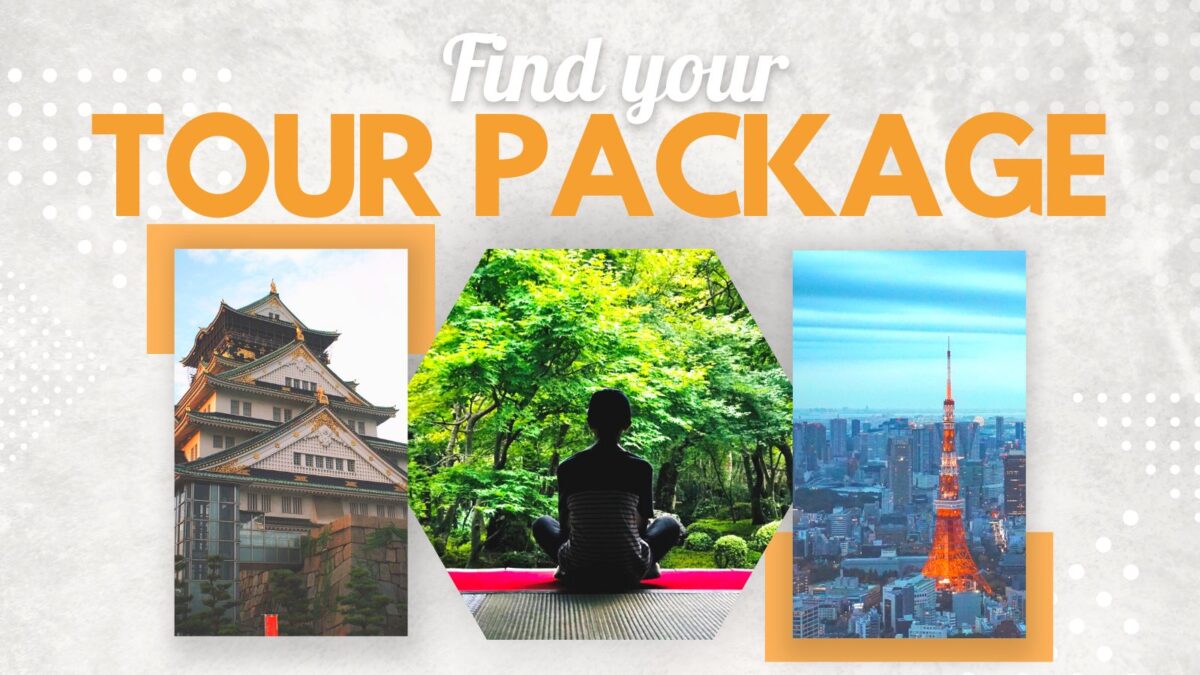 Follow us on Instagram, Facebook, Twitter, and TikTok for more travel inspiration. Or tag us to get featured!
Happy traveling!
Stay informed of the best travel tips to Japan, the most exciting things to do and see, and the top experiences to have with the Japan Wonder Travel Newsletter. Once every two weeks we will introduce you to our latest content.
Other articles you might be interested in