Osaka is the largest metropolitan area in the west side of Japan.
You might think it looks similar to Tokyo but there are many differences between these two cities. If you have learned Japanese before, you can hear the different dialect.
In Kansai area consisting of Osaka, Kyoto and other 4 prefectures, people speak Kansai dialect which might sound a little bit more aggressive. But Kansai people are known as very friendly and kind. To compare with Tokyo, Osaka is like Southern France and Tokyo is Paris, or Osaka is like California and Tokyo is New York!
You can enjoy more lively atmosphere in Osaka and meet many fun locals. Also Osaka attracts many tourists for its delicious specialty foods.
In this article, we will share our suggested one day itinerary in Osaka and how to get there from Kyoto or Osaka, and last but not least, local foods which you shouldn't miss!
Recommended tours in Osaka:
▶Osaka FooDrink Tour – Kuromon Market and Dotonbori Area
▶Osaka Kuromon Market and Namba Area Exploration + Sushi Making Experience Tour
How to get to Osaka from Kyoto or Tokyo?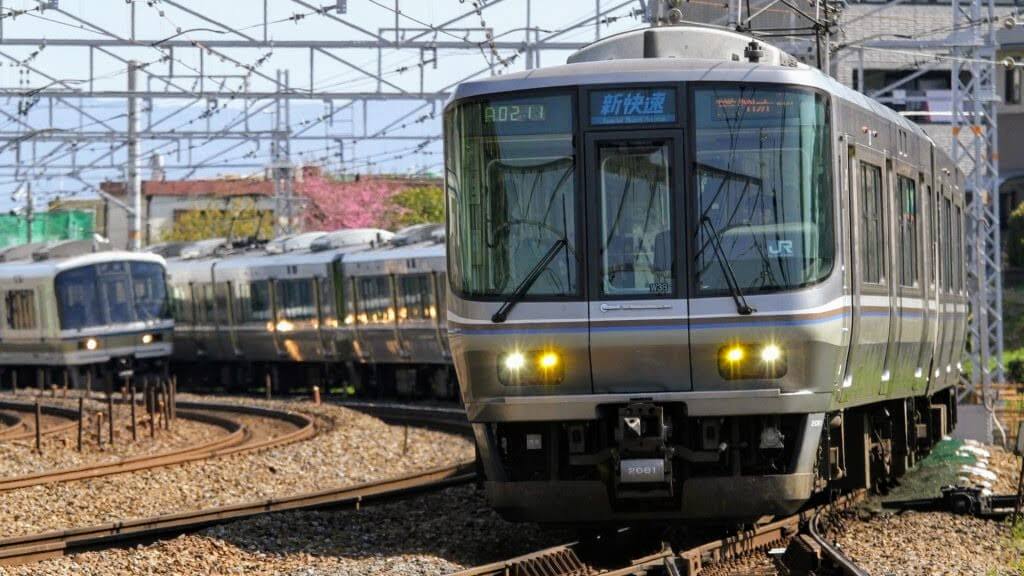 From Kyoto【 JR Line 】JR Kyoto – JR Osaka station: 560 yen / 30 min
*If you already have JR pass, there is no extra charge
From Tokyo【 Shinkansen 】JR Tokyo station – JR Shin Osaka station: 14,450 yen / less than 3 hour
*If you already have JR pass, there is no extra charge
*If you already live in Japan, you can travel cheap with Go to Travel Campaign
▶How to Travel Cheap with Go to Travel Campaign
Suggested itinerary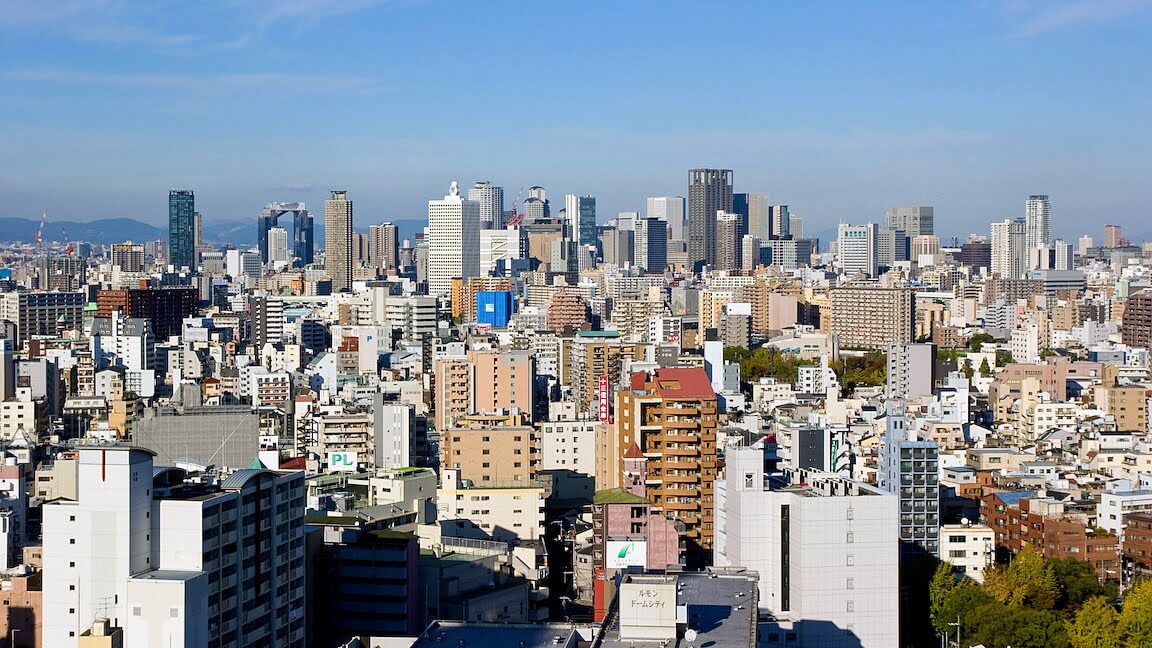 Let's start exploring in Osaka! Here we share the 7-8 hours itinerary.
You can check all the places we included in the itinerary on the map in the end of the article. You can check the location with the number next to each place (e.g. Osaka station as ①).
10:00 am : JR Osaka station ①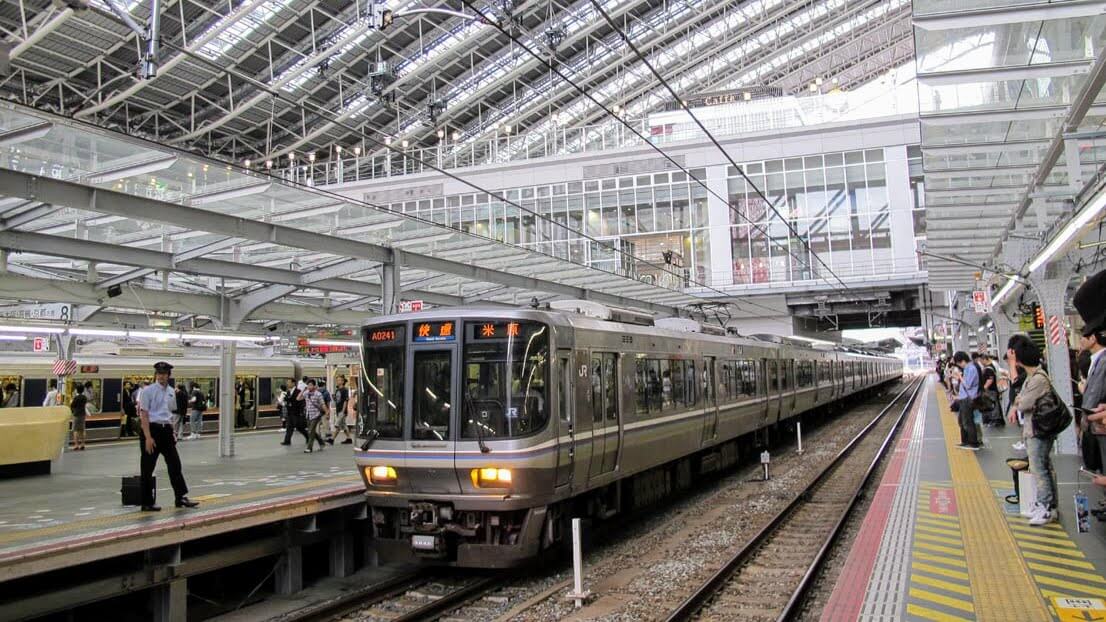 Osaka station is located in Northern part of Osaka and it is a major station in Kansai.
The North Gate Building opened in 2011 and you can enjoy shopping in GRAND FRONT OSAKA. It is developing area so if you want to know more about the area, check the article below!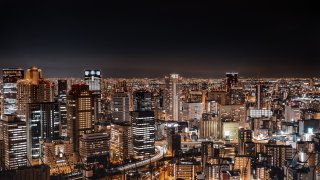 Best Places to Visit in Osaka Umeda Area
Umeda is the Osaka's business and transportation hub that has undergone a major facelift over the last years. In this article we will list our top picks of places to visit and things to do in Kita (north) Osaka!
10:30 am : Osaka Castle ②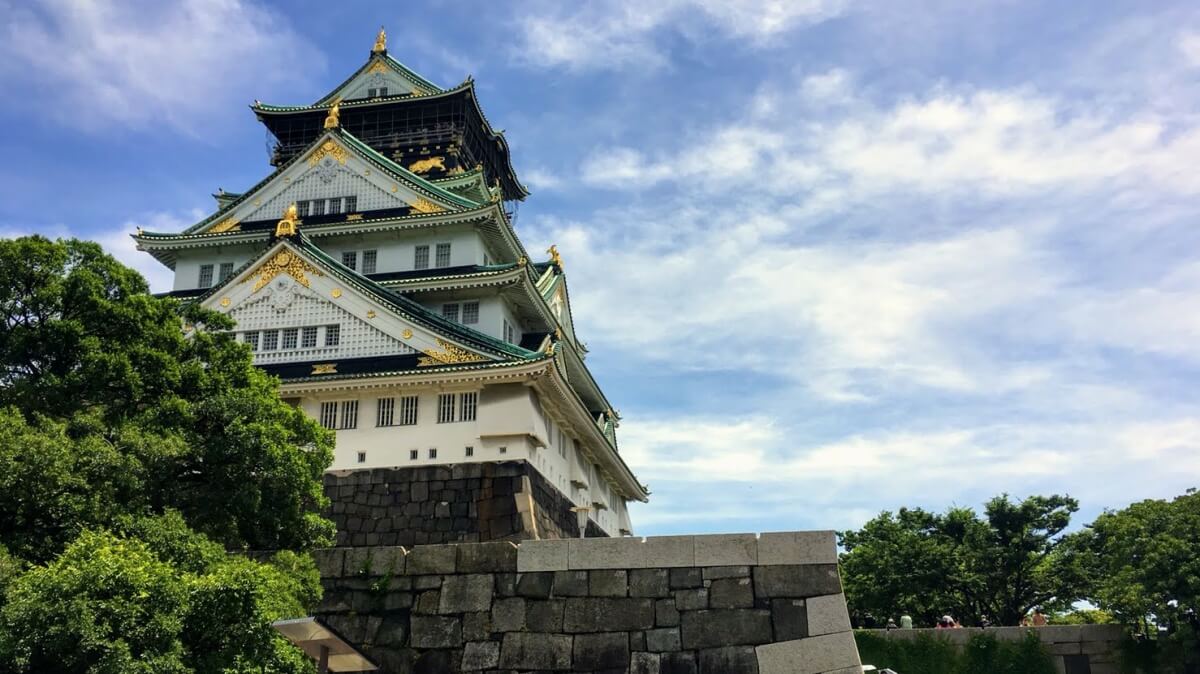 The castle tower is surrounded by secondary citadels, gates, turrets, impressive stone walls, moats and huge parks. This park is one of the most popular Hanami spots which literally means flower viewing spot during the cherry blossom season, which usually takes place in early April.
▶Private Osaka castle walking tour
1pm : Suijo Bus Aqua-Liner ③
The Suijo Bus Aqua-liner allows you to explore Nakanoshima island from the water. On their Osaka Castle and Nakanoshima course, you can enjoy the local scenery on the Ogawa river from the boat. The Aqualiner's glass ceiling can be lowered to pass under the lower bridges which adds the thrilling taste to the tour.
We recommend their course from Osaka castle to Yodoyabashi. It takes only 20 mins and costs 940 yen. It's a bit short but you can enjoy this activity.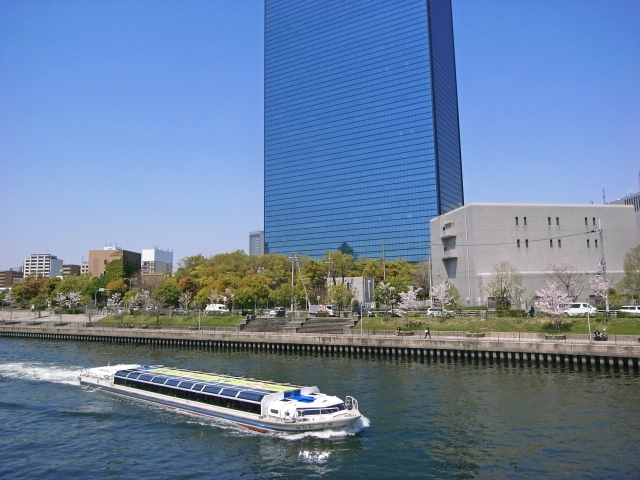 1:40 pm : Abeno Harukas at Tennoji area ④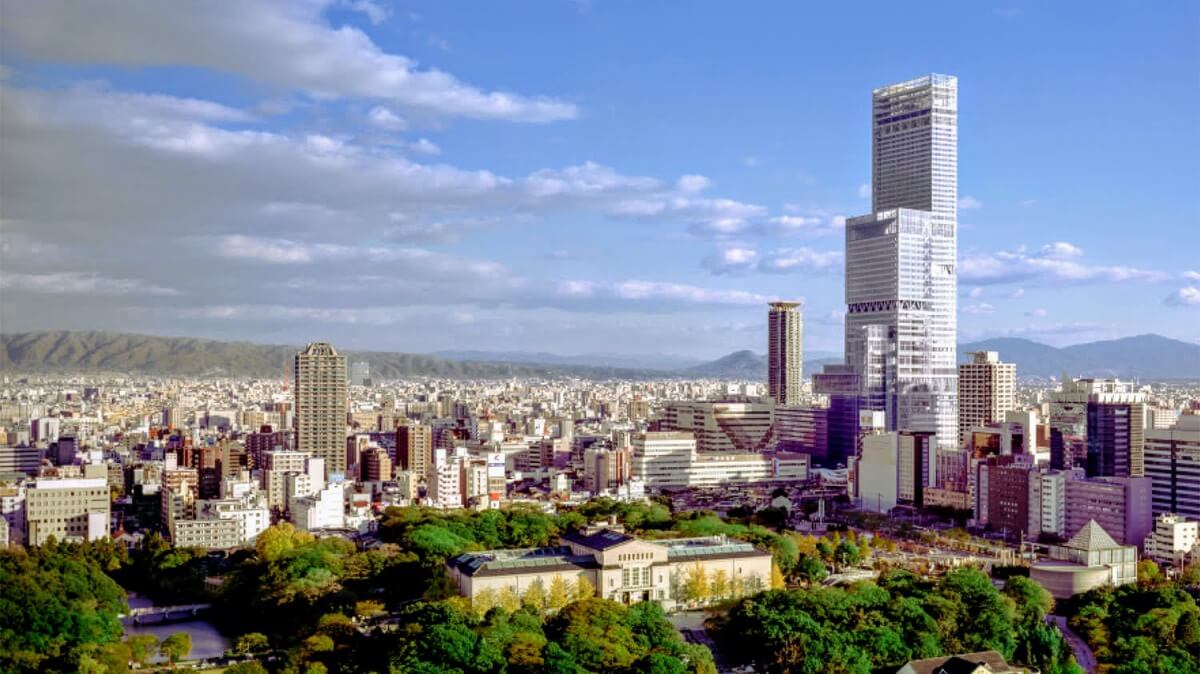 Standing at 300 meters, Abeno Harukas is the tallest skyscraper in Japan.
The observation deck is called "Harukas 300" and occupies the building's top three floors (floors 58 to 60). Take the elevators from the 16th floor to get to the observation deck. With the large floor-to-ceiling windows all around, the 60th floor offers 360 degree views of Osaka, while the 58th floor features an attractively designed inner court with a wooden deck and cafe. A souvenir shop and restrooms with views are also must-see.
2:30 pm : Shinsekai area ⑤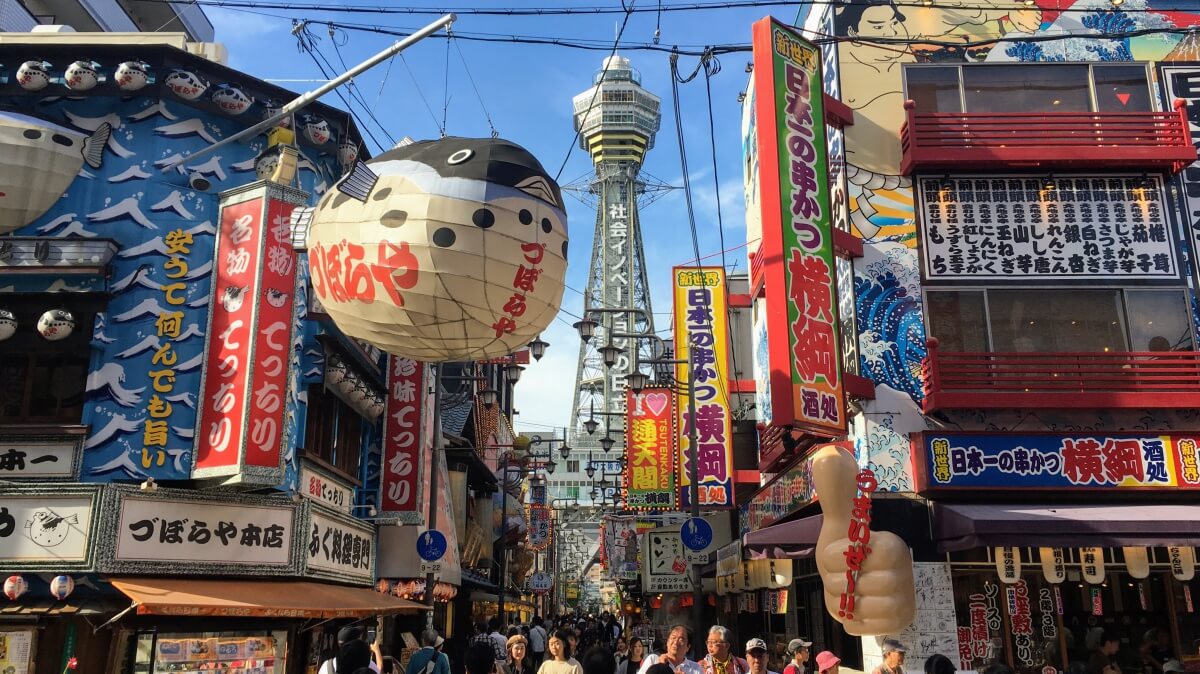 At the beginning of the 20th Century, the Shinsekai area flourished. Today, only little bustle atmosphere remains, but many old eating and drinking establishments can still be found. One highlight of this area is Tsutenkaku tower and Jan-Jan Yokocho Lane, which runs along one side of Shin-Sekai. This dining and shopping street is where laborers who rebuilt Osaka after World War II gathered, and it still contains Japanese-style pubs and cheap cafeteria-like restaurants with unique menus that include Kushi-Katsu and Kasu Udon. It's an entertainment district for locals which is the same as it has always been.
To learn more about the area, check the article below!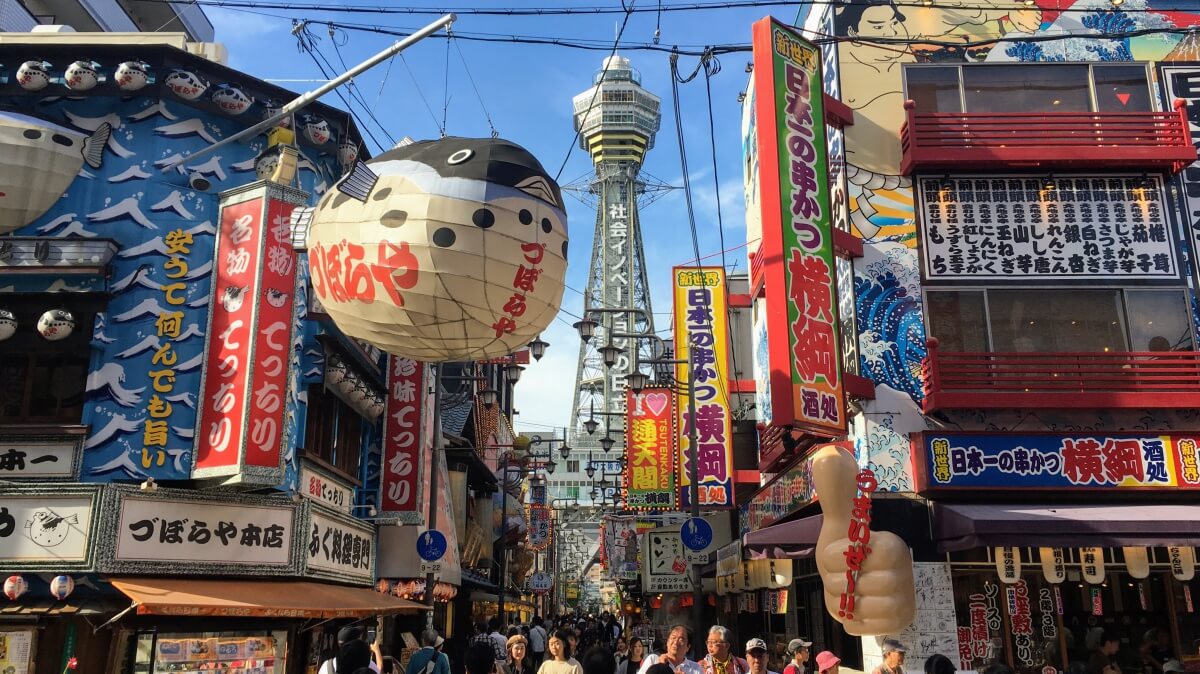 Best Places To Visit around Tennoji, Osaka
Tennoji in South Osaka has transformed into one of the most popular areas of the city with some great new tourist attractions, including Osaka's tallest building! In this article we well list our top recommendation on places to visit!
3pm : Kuromon Market ⑥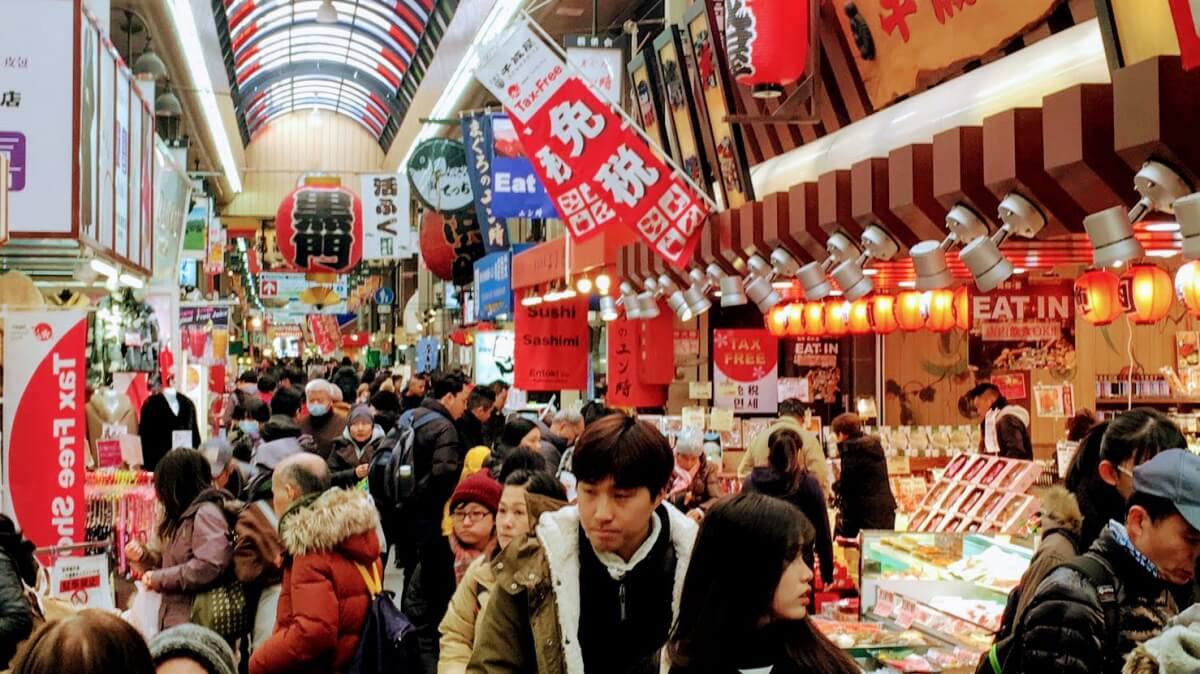 Kuromon Ichiba is a lively covered market which stretches for 580 meters in Nippombashi area. This market street is often called "Osaka's kitchen" because both local homeowners and restaurant chefs get their supplies here since the market is famous for its fresh seafood and street food. Take a guided tour to enjoy the market appropriately. You can find delicious local foods on the street while listening to the story behind the area.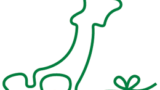 Let's enjoy Japan one step deeper with our local tours and guides!
Local city tours in Japan. Our friendly local guides will help make your trip wonderful.
4pm : Dotonbori area ⑦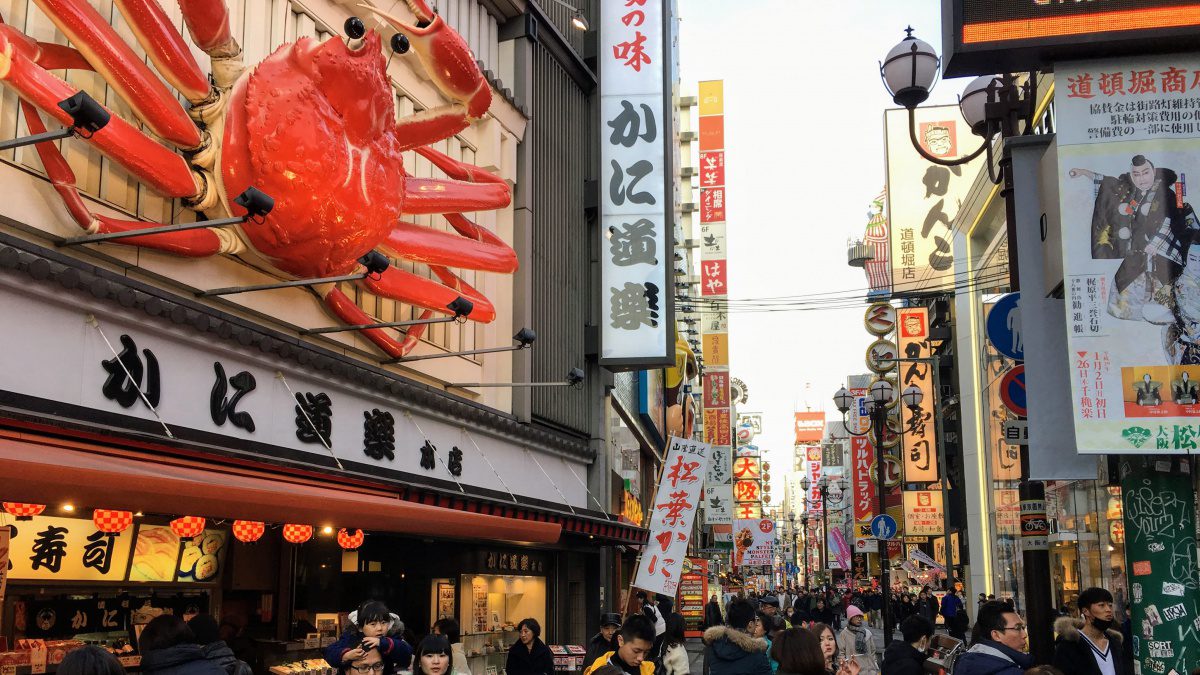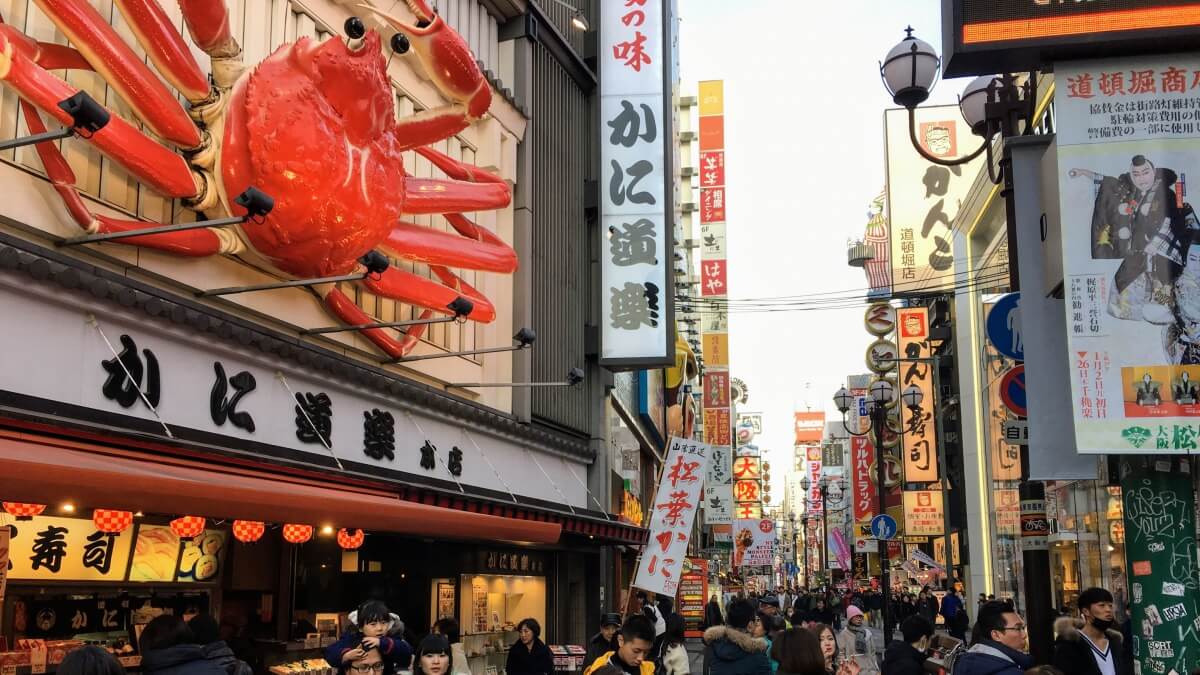 The lively entertainment area of Dotonbori is Osaka's most famous tourist destination and renowned for its gaudy neon lights, extravagant signage, and the enormous variety of restaurants and bars. You can walk to Dotonbori area from Kuromon market.
There are Namba Grand Kagetsu and Doguyasuji street in this area. Dotonbori is famous for its eye-catching signage and billboards with a giant pufferfish, an octopus, a clown, the Kani Douraku crab all vying for your attention and creating an amusement park-like atmosphere. Of all these signs, however, the most famous one is the Glico running man above Ebisubashi Bridge. Take a picture with Glico sign!
5pm : Back to JR Osaka station ①
It is time to go back to Kyoto or Tokyo. Osaka is a perfect day trip destination and if you haven't added it to your Japan trip itinerary yet, don't worry. It is not too late to add this one day Osaka itinerary to yours!
If you have time, check out Floating Garden Observatory at Umeda Sky Building (⑧ on map) before you take a train back to your stay.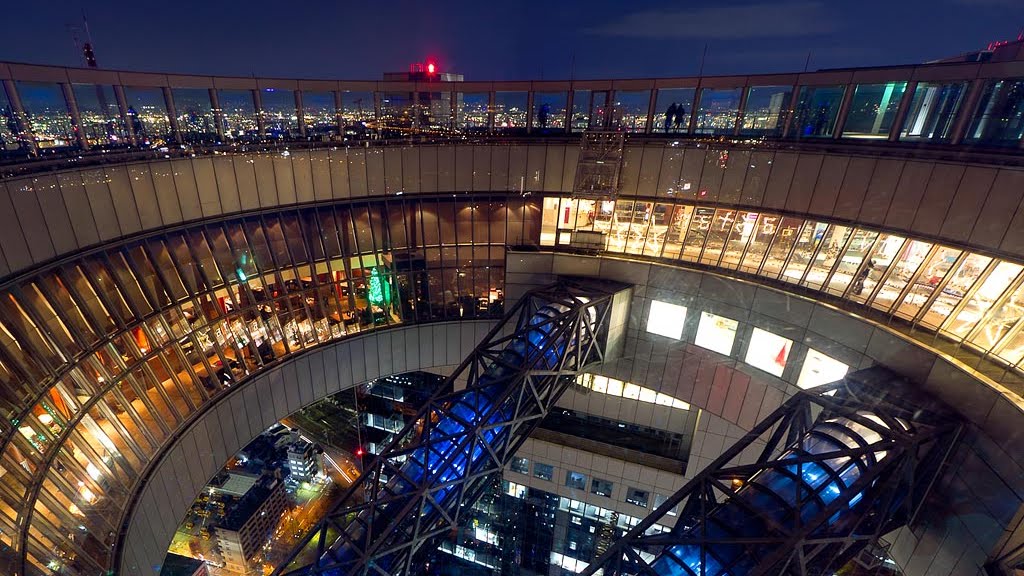 Umeda Sky building is located near JR Osaka Station. You can spend time on the open air rooftop of this 568 foot high, 40-stories building overlooking the city of Osaka. It opens until 22:30 pm (last admission 22:00) and it is perfect for sunset or night view.
What should you eat in Osaka?
Do you know the word "Kuidaore" ? This is very famous word which is often used to describe Osaka."Kuidaore" means "Eat until you drop so you should spend money and eat a lot of foods! In Osaka, there are many delicious street foods. Here we listed three most popular foods which is your must-try when you visit Osaka.
Takoyaki
A ball shaped Japanese light meal containing pieces of octopus inside, Takoyaki is one of the best street foods in Japan and also popular home-cooking meal to many people in Osaka. Almost everyone who lives in Osaka has Takoyaki making machine at home!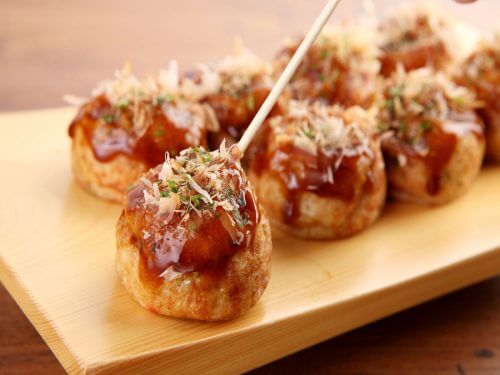 Okonomiyaki
Okonomiyaki is often described as a Japanese savory pancake.
The ingredients could be varied but the popular ones are vegetables and pork or seafood.
You can make it by yourself at the restaurant and it will be very fun experience for you!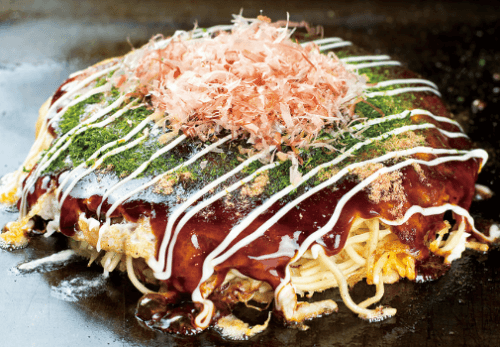 Kushi katsu
Kushi katsu is a deep-fried skewered meat and vegetable. You dip them into the thick sauce but some restaurants have the very unique rule such as not allowing to dip into the sauce twice!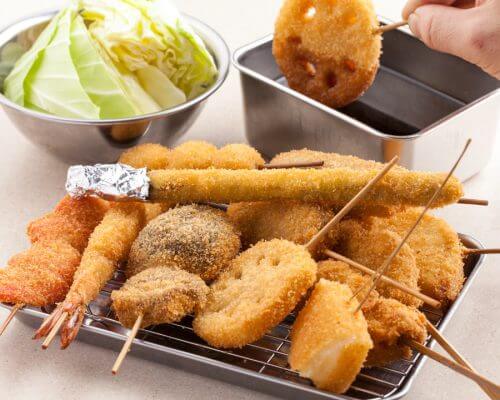 If you want to eat and drink like local people in Osaka, join our popular tour in Osaka
▶Book Food and Drink Tour at Kuromon Market and Dotonbori Area
The friendly local guide will show you authentic Osaka and its food culture!
Also, each area in Japan has their own specialty food. We highly recommend to check out the local foods on each area before traveling to Japan!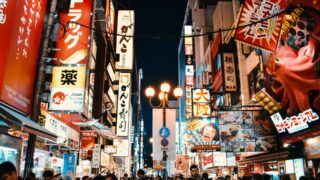 10 Foods you NEED to try in Osaka
Want to know what to eat on your next visit to Osaka? Then this is the guide for you!
Map of Osaka with the spots we included on the itinerary
Popular tours in Osaka
Recommended Hotels in Osaka
In case you want to stay in Osaka, we recommend hotels below.
Spending a night in Osaka is fun so highly recommend to stay over!
Hotel name
Description
[Luxuryl] The Ritz-Carlton Osaka
Near Osaka and Umeda station.
It's easy to access.
[Luxury] Conrad Osaka
Located in Nakanoshima area
*In front of Italy Consulate General
[Luxury] St. Regis Osaka
Located in Hommachi area. (Business area)
[Ryokan] Hotel Ichiei
Traditional ryokan in the busy Dotonbori area
Let's start planning your next Osaka trip!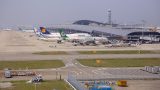 How to get to and from Kansai International Airport
Kansai International Airport (KIX) is located about 50 km from Osaka's centre on a man-made island. In this blog we will explain the different options to access the airport.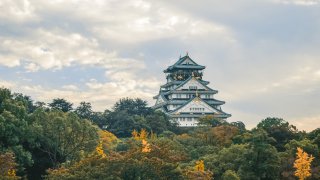 Best Things to do in Osaka – An Overview Per Area
Osaka is a great city, right in the middle of Japan. It is known for its vibrant atmosphere, rich culture and delicious food. In this article we will highlight the best places to visit in each area.