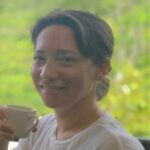 Writer's profile
Stefanie Akkerman moved from the Netherlands to Japan in 2013 with her Japanese husband and son. She jumped into the niche of Dutch tour guiding in Tokyo and Kamakura in 2015 and occasionally writes articles about all the great sights and activities Japan has to offer. She loves (Japanese) food, and to work that all off she goes diving, snorkeling, cycling, or hiking.
This post may contain some affiliate links. When you click through and make a purchase we may receive some commission, at no extra cost to you.
Are you traveling Japan around the end of March and the beginning of April? Then you are in luck, as you are likely to catch one of the most magical seasons in Japan, the cherry blossom season – you might even be able to witness the flowers at their peak! The exact timing of full bloom varies slightly from year to year, but to help you get it right, there is a special cherry blossom forecast available. Every town has its own best spots to appreciate the delicate flowers, some with beautiful backdrops and others simply featuring a very large number of trees – this is our list of the 10 best cherry blossom viewing spots in Osaka!
1. Osaka Castle Park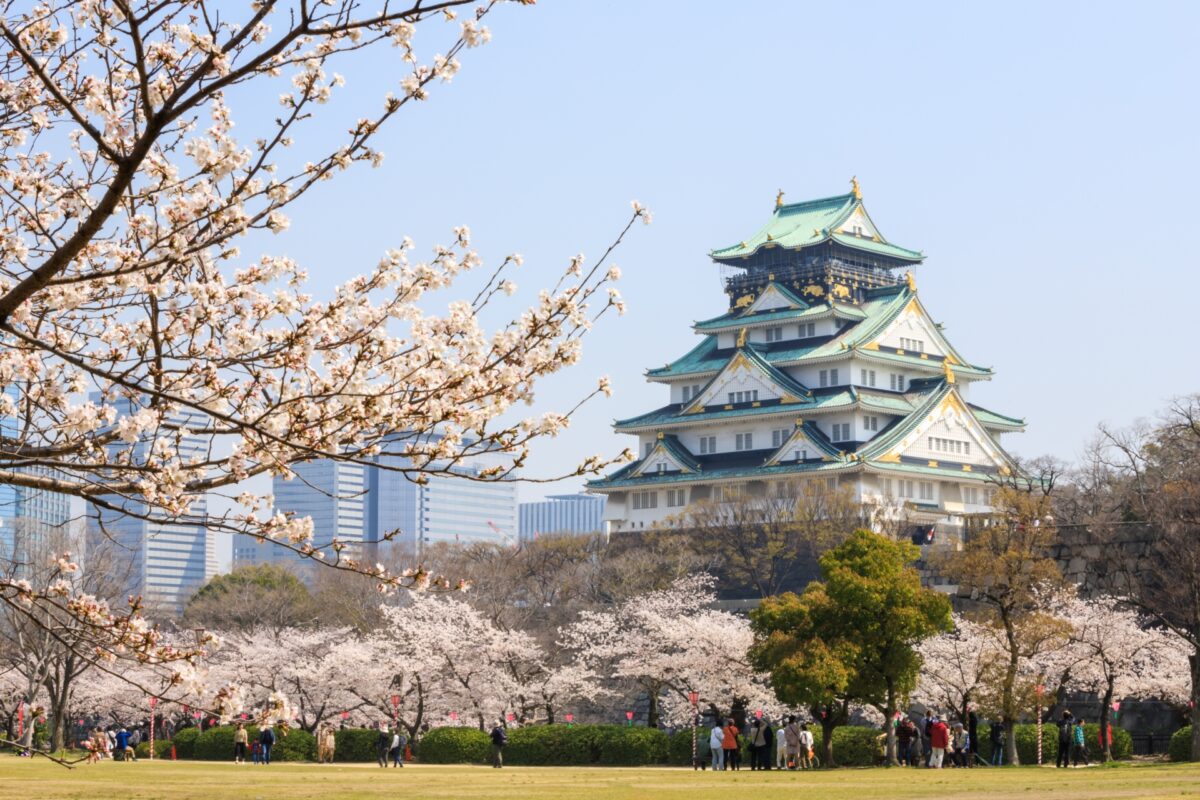 One of Osaka's most famous landmarks is Osaka Castle, an impressive Japanese-style castle with a history that dates back to the 16th century. And what better way to capture a unique moment than to photograph the castle surrounded by the pink blossoms of spring? The grounds are large, so in order to get the best view of the castle and flowers, you should head to Nishinomaru Garden. And while you are there, why not climb the castle keep and learn more about the fascinating history of Osaka?
Hours: 9am – 5pm
Admission: 600 yen (adults)
2. Expo '70 Commemorative Park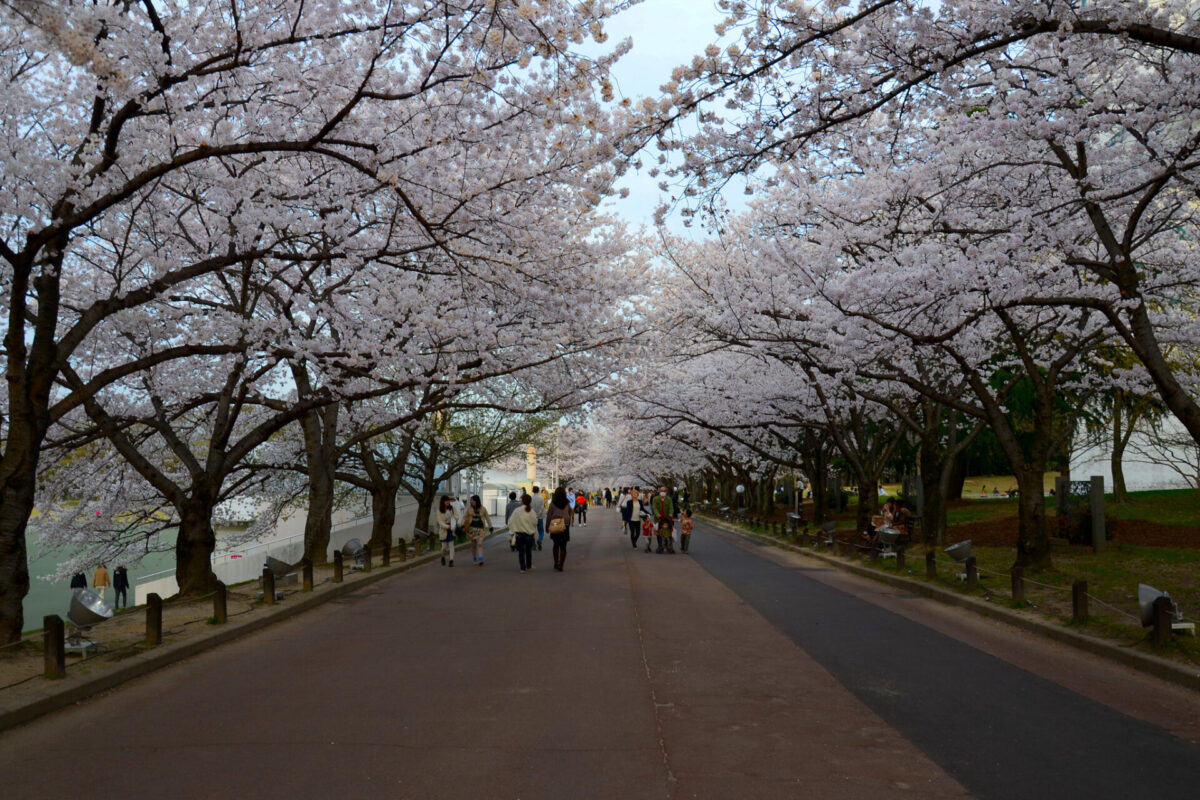 One of the best nature spots in Osaka is the Expo '70 Commemorative Park, which was built to host the successful World Expo in 1970. The Japanese garden is divided in 4 parts symbolizing 4 different eras in Japanese history, and during the sakura season the grounds turn into a festive area with thousands of people enjoying hanami picnics under the many cherry trees. Some types of trees already start blooming in mid-March, but the peak usually happens around early April.
Hours: 9:30am – 5pm (longer during hanami time)
Admission: 260 yen (adults)
3. Japan Mint Head Office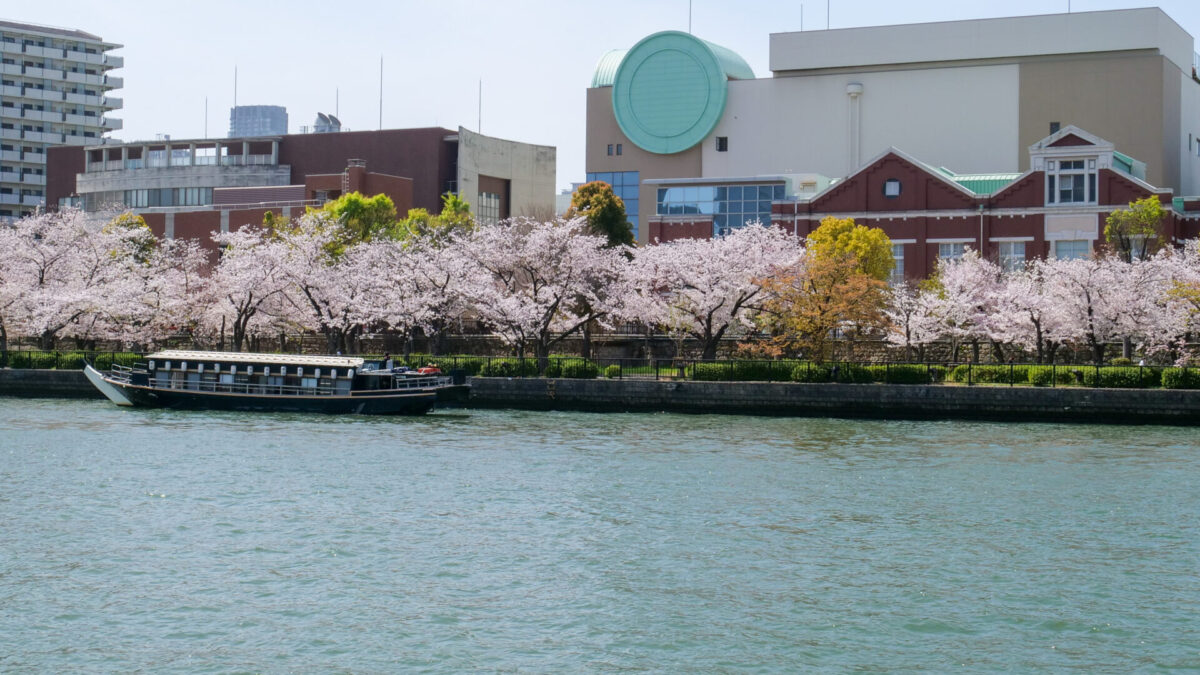 A mint office (a place where money is manufactured) may not be the first place that comes to mind when trying to think of a photogenic spot. However, during cherry blossom season the Japan Mint Head Office turns into a sea of pink, and the Western-style building, home to the mint museum, serves as a beautiful backdrop for the elegant flowers. For one week only, the 'Yodo' riverside promenade is open for the public to enjoy a 560-meter-long tree-lined stroll under fluffy clouds of flowers. And if you are interested in the history of Japanese money, the museum is well worth a visit, too.
Hours: 9am – 4pm
Admission: free
4. Kema Sakuranomiya Park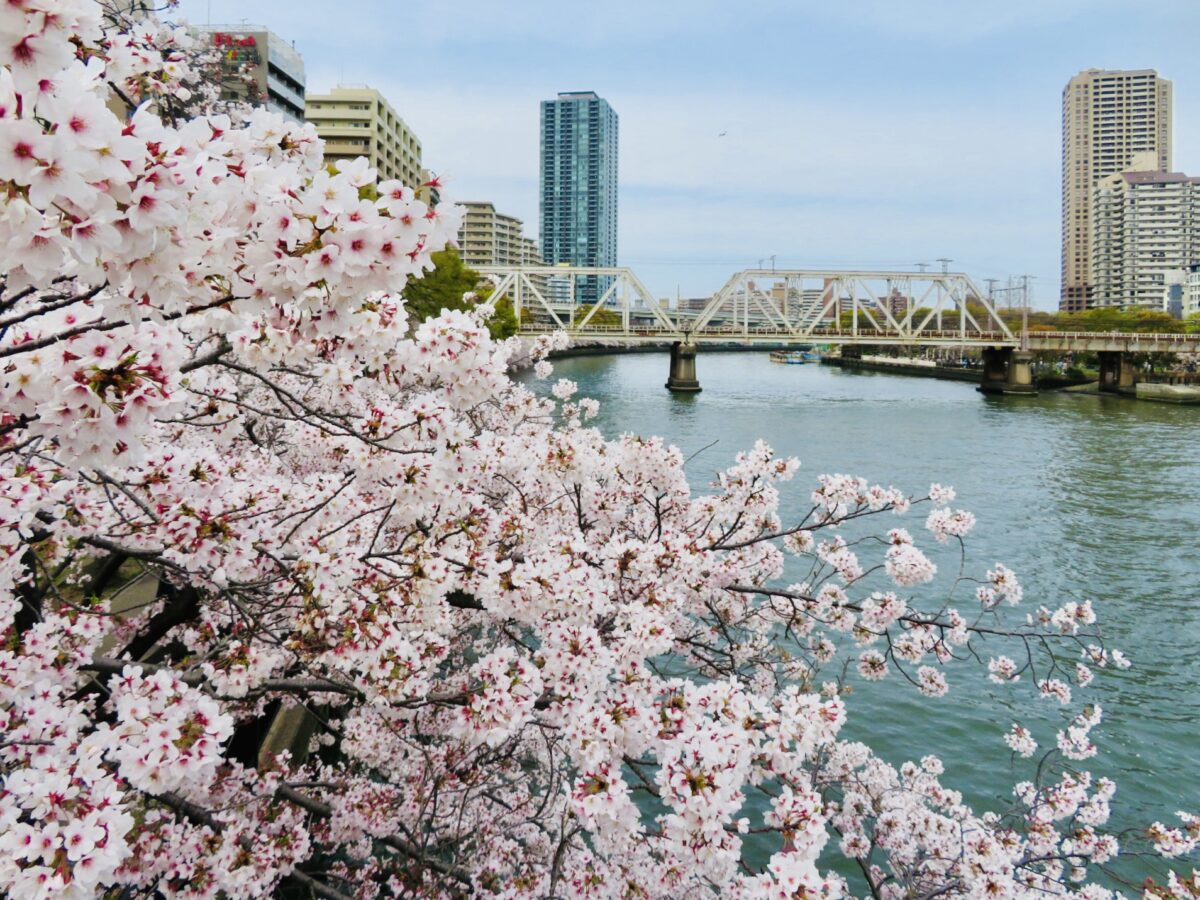 Within walking distance from Osaka Castle, you'll find Kema Sakuranomiya Park just across the Ogawa river. Offering nice water views and boasting a whopping 5000 cherry trees, this park is a nice spot for both leisurely strolls and picture-taking. The lane along the river is more than 4 kilometers long, so there will be plenty of spots for you to take pictures and enjoy the views without being too bothered by crowds.
Hours: Open 24 hours
Admission: free
5. Satsukiyama Park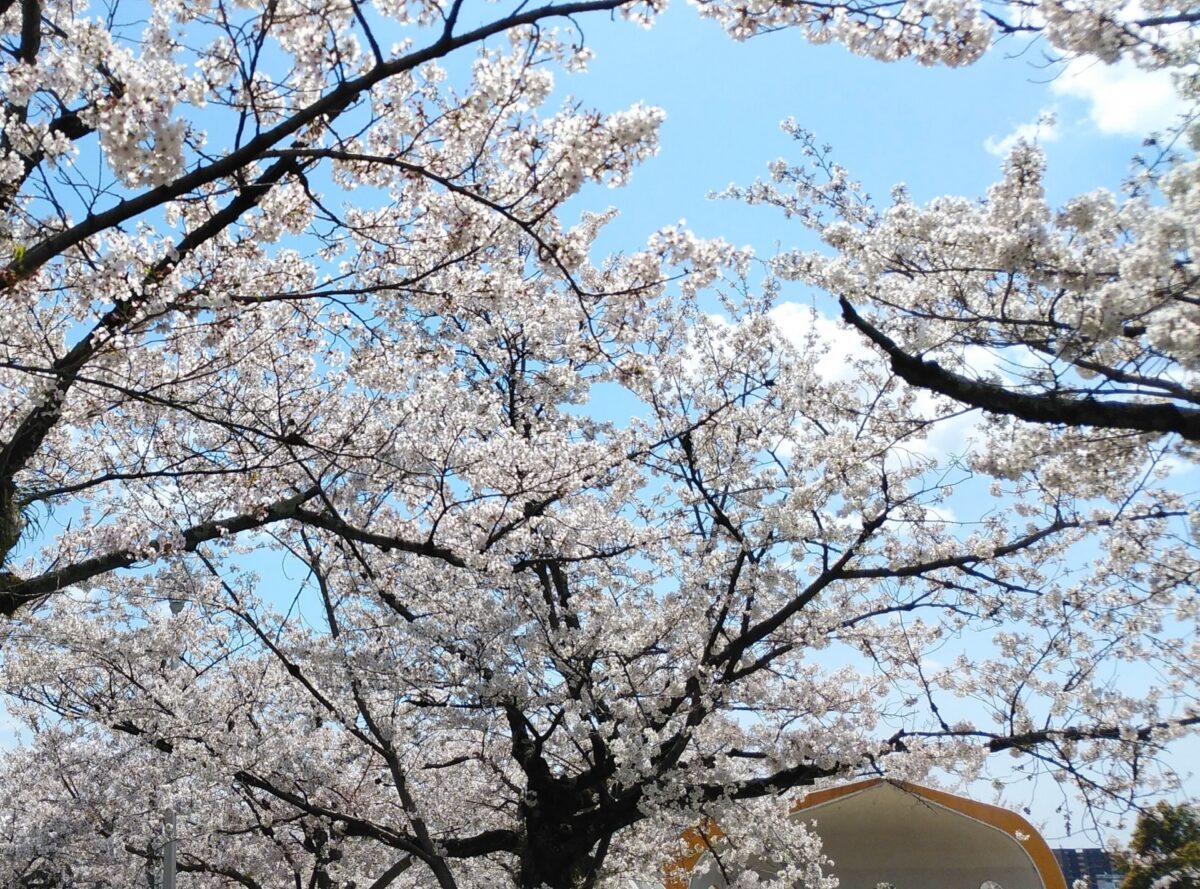 When the locals want to feel like they've left the city behind to relax in nature, they go to Satsukiyama Park. The park that sits at the foot of Mt. Satsuki (315 meters) is so big that it boasts no less than 5 hiking courses and an observation tower for sweeping views of the Osaka plain. There is a botanical garden here, and even a zoo with free entrance where you can see cute wombats and wallabies. Every year, a cherry blossom festival is held on one of the first weekends of April when the flowers are at their prettiest.
Hours: 9:15am – 4:45pm (petting zoo 11am – 3pm)
Admission: free
6. Yamanakadani Valley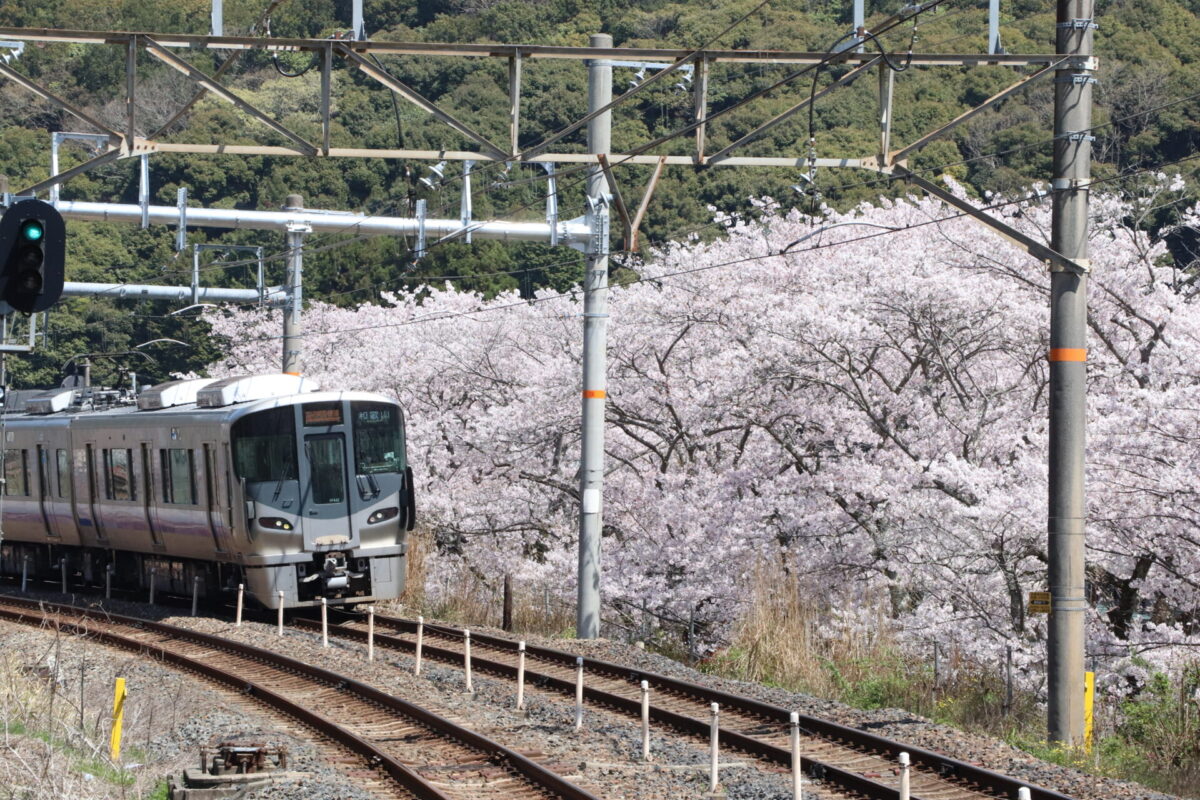 On the southern border of Osaka is a green belt that's interrupted by a small river lined with cherry trees. As you get off the train at Yamanakadani Station you will see a road under the trees which continues on the other side of the bridge. One of the best times to visit is after dark: during the Hanakaido Yamanakadani Sakura Festival the area erupts in fairytale-like illuminations that create a truly magical and romantic atmosphere further enhanced by performances by taiko drummers and dancers.
Hours: Sunset to around 10pm (late March to early April)
Admission: free
7. Settsukyo Park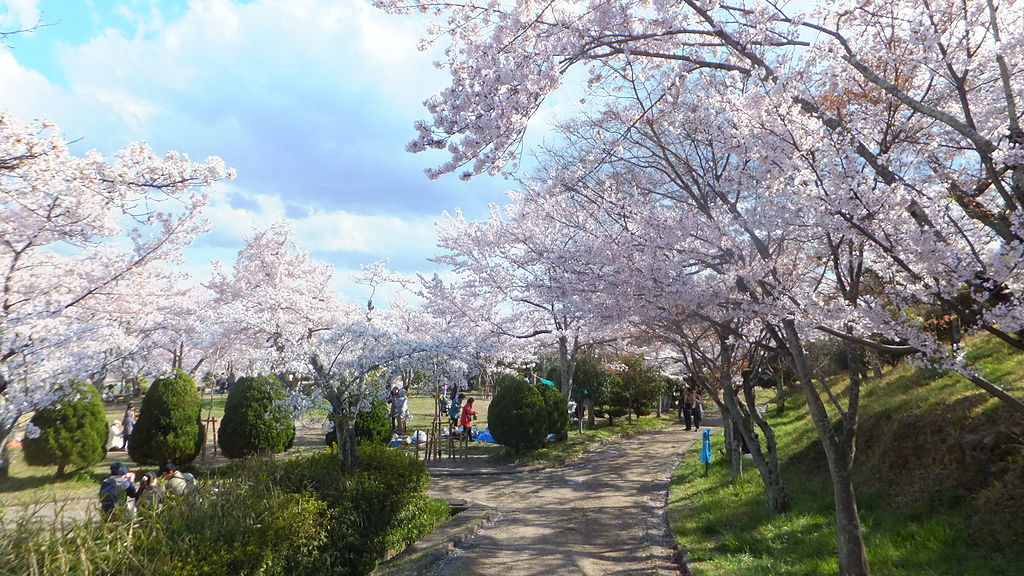 Known as a peaceful green space to the north where Osakans love to go forest bathing, Settsukyo Park is set around a gorge with many strangely shaped rocks and cliffs as well as plenty of flowers to enjoy. You can go here for a nice 4-kilometer hike, and there is a camping spot and a fun playground as well. Approximately 3000 cherry trees bloom here around late March and early April, and every year a cherry blossom festival take place at the park, featuring illuminations and an amazing atmosphere.
Hours: 6pm – 9pm (Fridays/Saturdays/Sundays during cherry blossom season)
Admission: free
8. Katsuo Temple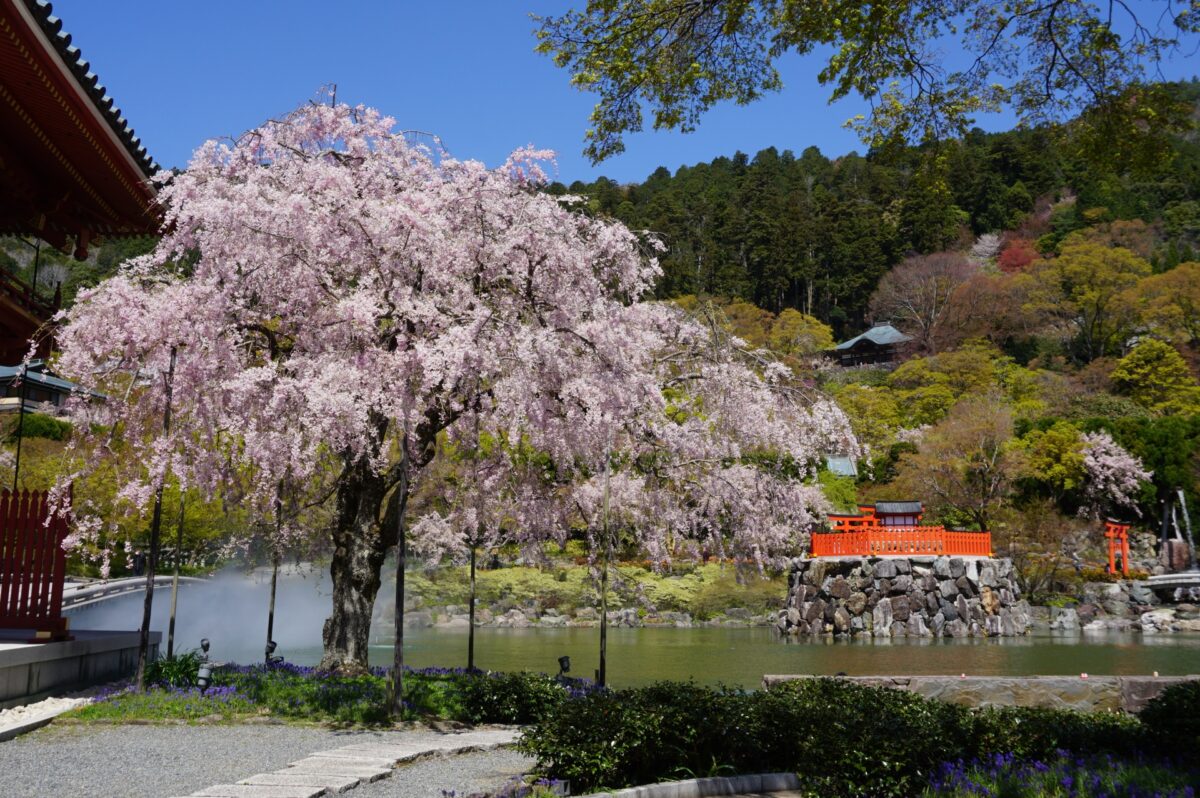 Katsuo-ji, or Katsuo Temple, in Mino north of Osaka, is especially known for its many daruma. These chubby dolls represent the founder of Zen Buddhism and are meant to remind people to set and attain goals throughout their lives. When found in such large numbers as at Katsuo-ji, they also make for great photo ops! The spacious and well-kept gardens of this temple are always beautiful no matter when you choose to visit, but the sakura season is without a doubt one of the best times. Capturing the daruma and sakura in one shot with your camera is one of the most Japanese photo memories you can have!
Hours: 8am – 5pm
Admission: 400 yen (adults)
9. Daisen Park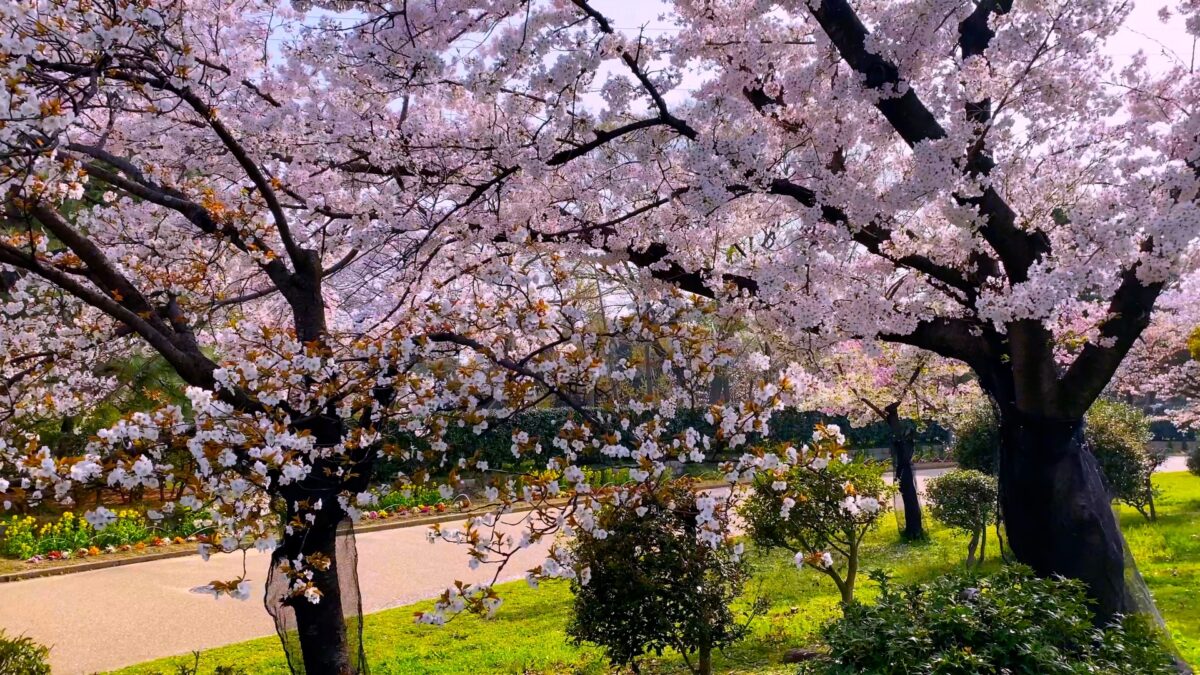 Sakai City in southern Osaka is home to a kofun: a tomb of an influential family of the pre-medieval era. The kofun is surrounded by the tranquil and spacious Daisen Park, a popular green area that boasts a Japanese garden with a tea house. Around early April, 400 cherry trees all bloom at the same time throughout the park, giving ample opportunities to set up a hanami picnic under the pink flowers. Nearby Sakai Plaza of Rikyu and Akiko is an interesting attraction where you can learn more about 2 historical people hailing from this city, and experience an affordable tea ceremony (500 yen per person).
Japanese garden
Hours: 9:30am – 5pm
Admission: 200 yen (adults)
Sakai Plaza of Rikyu and Akiko
Hours: 9am – 7pm, closed on some Tuesdays
Admission: 300 yen (adults)
10. Eiraku Dam
On the southern edge of Osaka you'll find a great spot to enjoy some rural scenery without having to travel far from the city. The area surrounding the Eiraku Dam has 700 cherry trees, covering the entire area in pink hues when sakura season sets in. You can stroll here in relative peace compared to more crowded spots in the city, and there are playgrounds, hiking trails, and even a skateboard park in the vicinity to enjoy.
Hours: Open 24 hours
Admission: free
Osaka may be known as a paradise for nightlife lovers and foodies, but as you can see, there is also plenty of natural beauty to enjoy in this vibrant city, especially during the cherry blossom season!
Japan Wonder Travel Tours in Osaka
If you are planning on visiting Osaka and need some help organizing your trip, you came to the right place! We would be more than happy to help make your trip the best it possibly could be. We can advise you on where to go, or even better, hook you up with a local English speaking guide that can show you all of the best spots. Let us help you make fun, safe, and unforgettable memories in Osaka!
▶Osaka Highlights Private Walking Tour
On this full-day private tour of Osaka, we will take you to Osaka's highlights that include Osaka Castle, Kuromon Market, the popular Dotonbori area, etc. Learn about the rich history of the area, local lifestyle, and of course delicious Osaka food!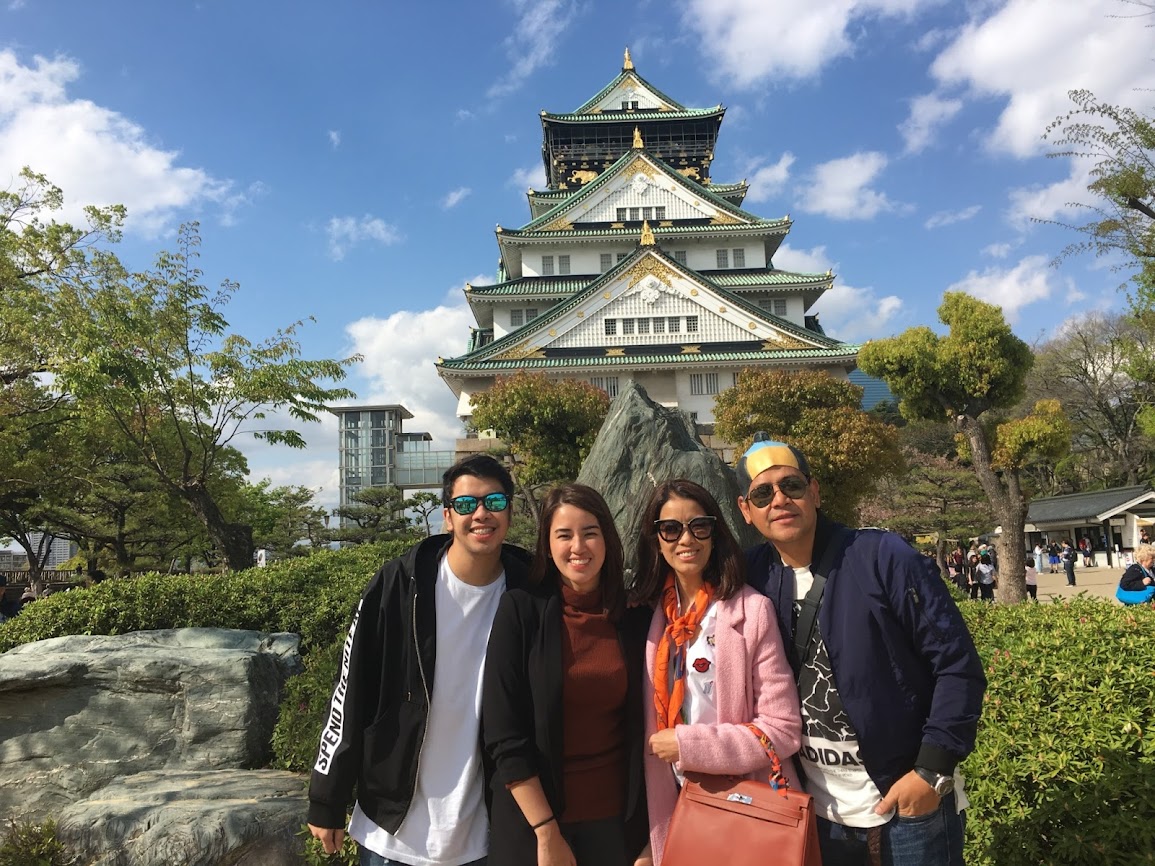 ▶Osaka Tenjinbashi Local Street Walking Tour
Walk around the Tenjinbashi area with an experienced and knowledgeable English speaking guide! You can find all of the local secret hidden gems along the way. This tour also includes some delicious street food and drink.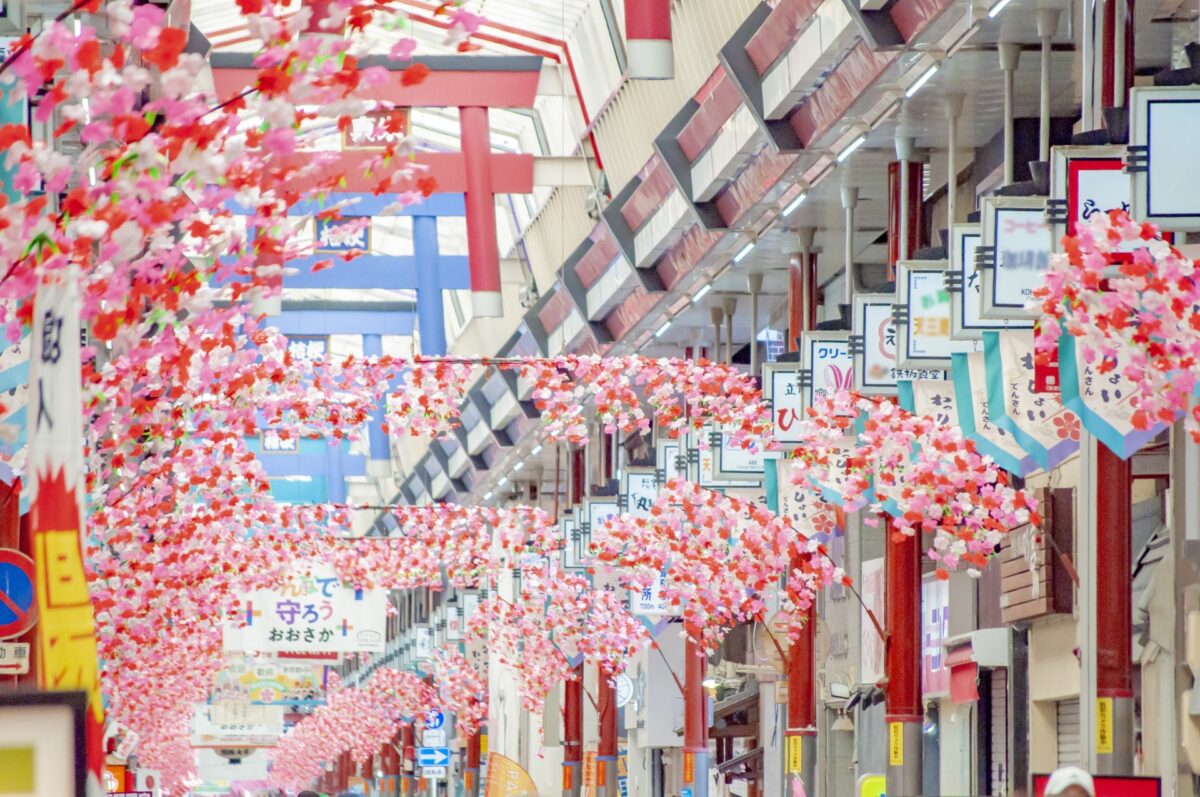 ▶Kyoto Food and Drink Tour @Nishiki Street & Gion
If you're planning on visiting Kyoto along with Osaka and are looking to learn more about the culture and local cuisine, this is definitely the perfect tour for you! Take part in this fun food and drink tour and explore the 400-year-old market and the famous Gion district.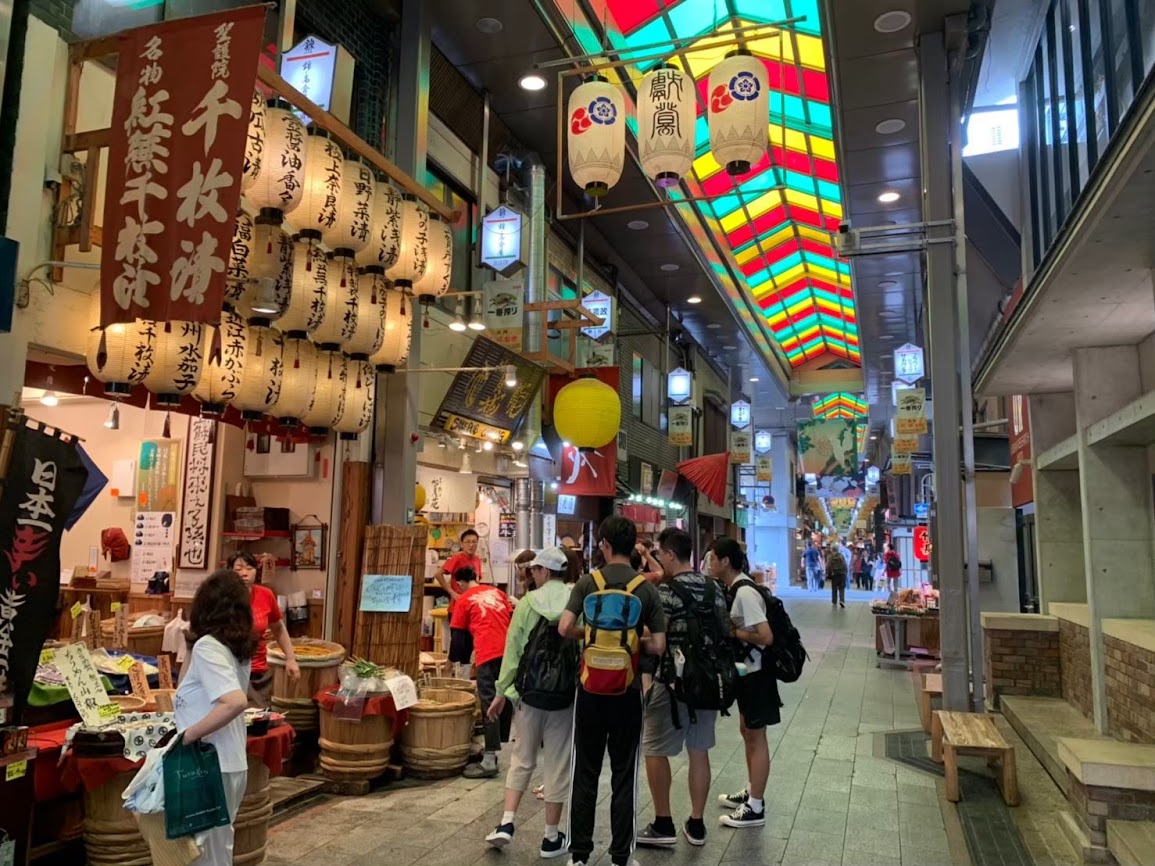 Find the Other Tours
▶Tour Packages
If you want to make travel easier, we suggest you look into tour packages.There are a wide range of tour packages out there to suit the accomodate for each traveler needs. Click the button below to find the best tour package from various Tour Operators!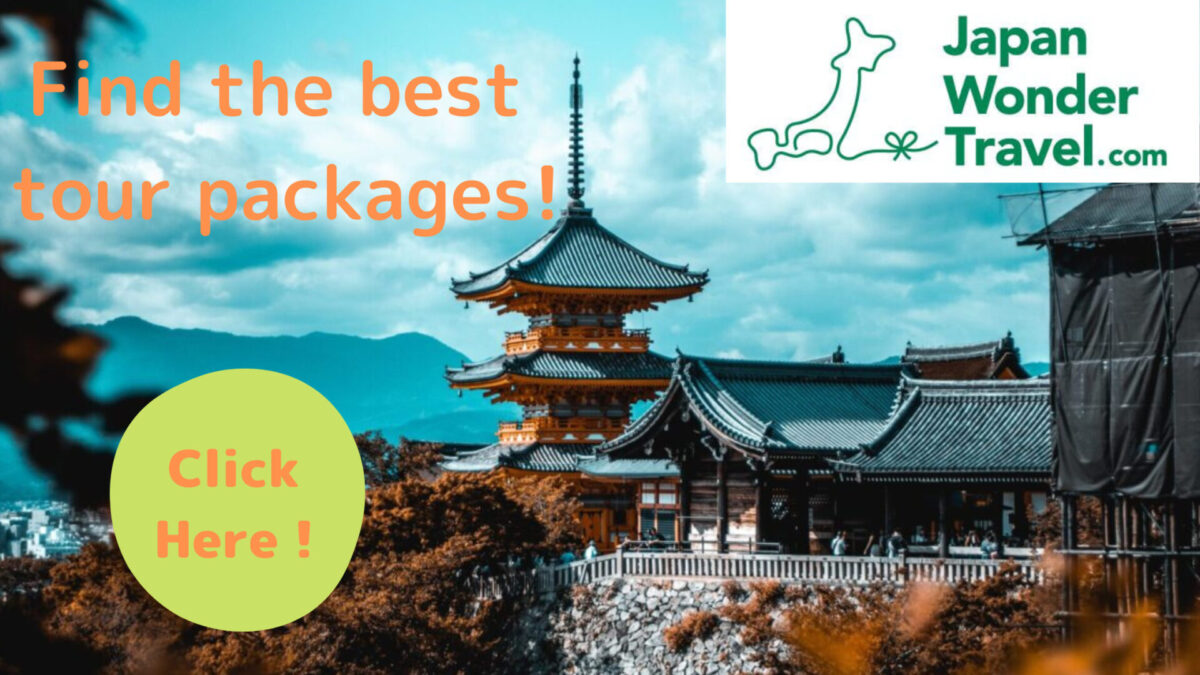 Follow us on Instagram, Facebook, Twitter, and TikTok for more travel inspiration. Or tag us to get featured!
Happy traveling!
Stay informed of the best travel tips to Japan, the most exciting things to do and see, and the top experiences to have with the Japan Wonder Travel Newsletter. Once every two weeks we will introduce you to our latest content.
Other articles you might be interested in