When you travel to Japan for the first time, you will probably make a plan to visit and stay in Tokyo at first. Being one of the biggest and most famous cities in the world, it is indeed a must-visit place. But there are so much more! If you are planning a long trip in Japan, we would like to suggest you the other parts too.
There are many beautiful places where you can learn more about traditions and Japanese culture in different areas in Japan. Especially, Kansai Region (Kyoto, Osaka, Kobe and Nara) is a top choice for travelers. Around Kyoto and Osaka, there are many destinations where you can travel to, even just for a day trip.
For those of you who are planning to visit Western Japan, we would like to share a global 7 days itinerary in Kansai Region including Kyoto, Osaka, Nara and Kobe. Please check it out! If you are interested in more detailed information per location, please read our other blogs.
– A complete guide to Osaka and Kyoto
*If you already live in Japan, you can travel cheap with Go to Travel Campaign
▷How to Travel Cheap with Go to Travel Campaign
Day 1 – Welcome to Osaka!
The international airport of the Kansai region (KIX) in Osaka is well connected airport, with direct flights to cities all around the world. From the airport you can easily access cities like Osaka, Kyoto and Hiroshima. We recommend buying the JR Pass or Japan Rail Pass before coming to Japan. With the JR pass you can travel for free on most of the trains, including Shinkansen, busses and even some ferries for free! It is cheaper to order the Japan Rail Pass before coming to Japan and activate upon arrival. You can activate the JR Pass at many places such as KIX, Osaka Station, Shin-Osaka Station, or Kyoto Station.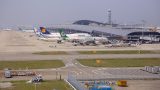 How to get to and from Kansai International Airport
Kansai International Airport (KIX) is located about 50 km from Osaka's centre on a man-made island. In this blog we will explain the different options to access the airport.
Day 2 – Explore Osaka, the street food capital!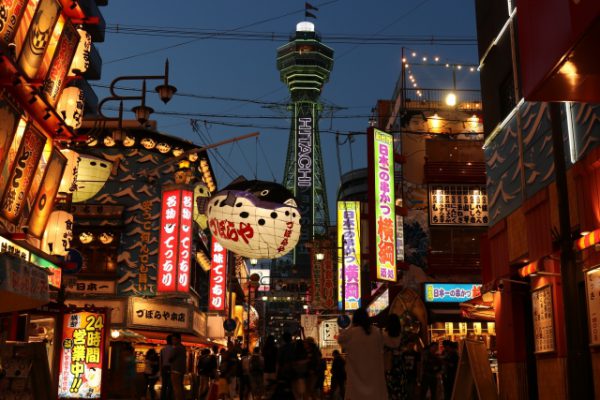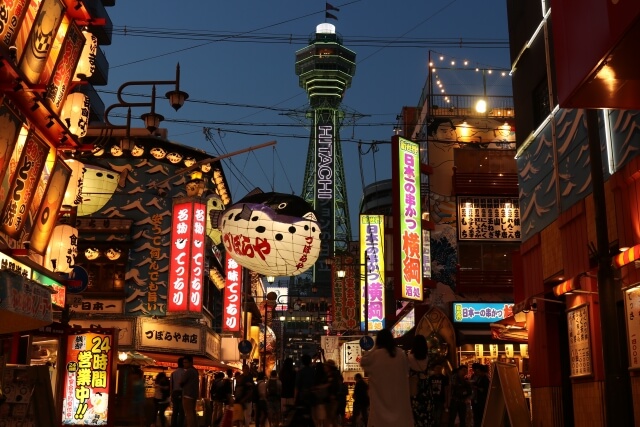 After waking up in Japan, let's explore Osaka. Osaka is often referred to as the world's greatest food city and is exciting city with many interesting places to see and visit. Osaka is a place where kitschy culture and sophisticated culture are mixed. Here, you can learn the depth of Japanese culture, being surrounded by amazing food and people who are very friendly and open-minded.
Best highlights and suggested itinerary in Osaka:
Osaka Castle > Shinsekai Area > Kuromon Market > Dotonbori Area > Umeda Sky Building
If you want more details about Osaka Itinerary, check the link below:
Suggested Itinerary in Osaka
Day 3 – Day trip to Kobe or Hiroshima from Osaka
Option 1; Kobe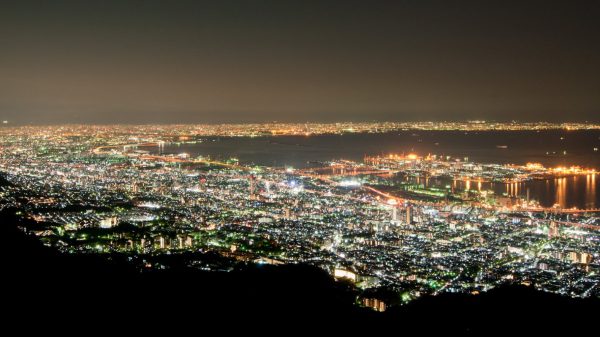 Kobe is 6th biggest city in Japan and one of the most attractive cities in Kansai Region. The city is famous for a breathtaking night view, and it's often called "The Million Dollar Night View".
Kobe City is located between Seto Inland Sea and Rokko Mountain. In addition to the stunning night views, there are a lot of worth-to-visit places and activities during the day. We recommend the itinerary on the following link at daytime, and enjoy the view after evening. Kobe Day Trip Guide
Because Kobe and Osaka are very close to each other and there is a direct train even at night,
you have plenty of time to enjoy the night view in Kobe after an excellent dinner (like Kobe Beef)!
Popular tours in Kobe
To explore Kobe efficiently with limited time, how about taking a private one-day tour? With a local guide, you can visit the best highlights of the city in one day!
Kobe 1–Day Highlights Private Walking Tour [7 Hours]
Option 2; Hiroshima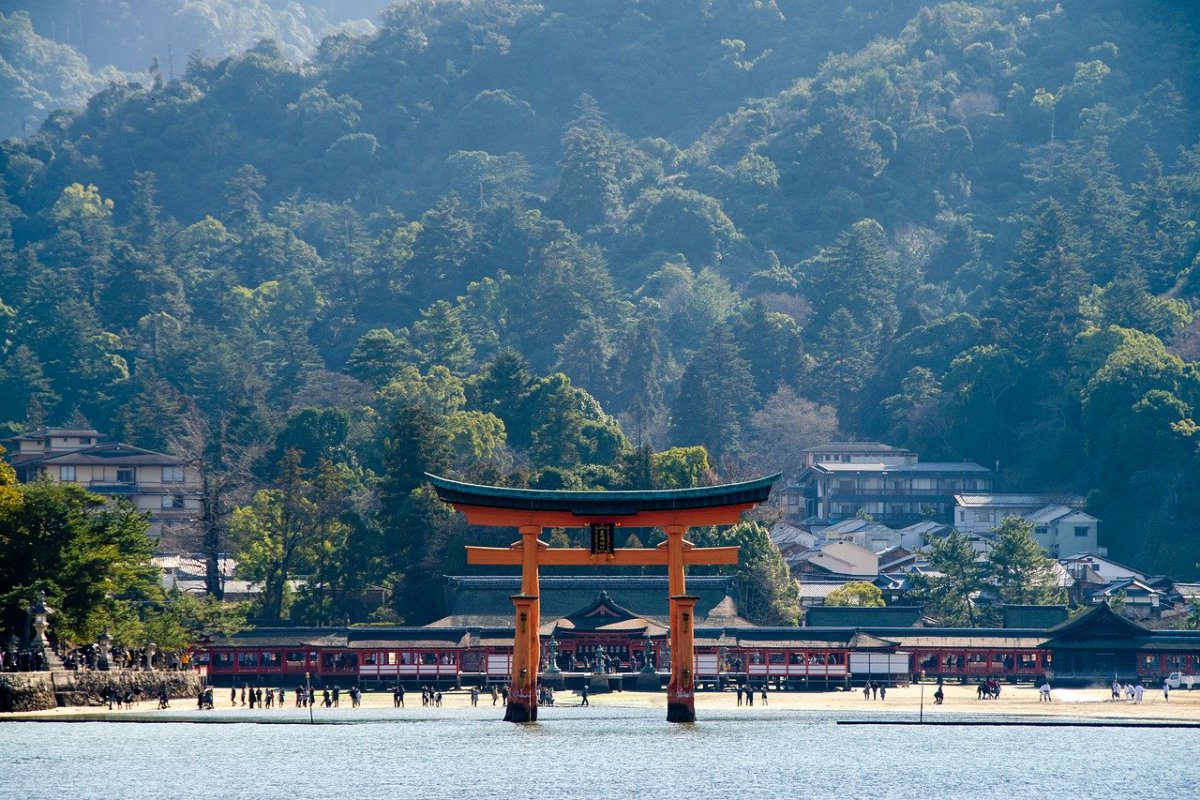 Another recommended city for a day-trip from Osaka is Hiroshima, one of the popular destinations among both Japanese and international tourists. Next to the beautiful sights, Hiroshima has rich history that should not be forgotten. There are two famous UNESCO World Heritage Sites: Itsukushima Shrine in Miyajima Island and the Peace Memorial Dome – known as the Atomic Bomb Dome in Hiroshima City.
It takes about 1.5 hrs if you take a the Shinkansen "Nozomi" or "Sakura" from Shin-Osaka Station to Hiroshima Station.
Popular tours in Hiroshima
To really get the most out of your visit to Hiroshima, we recommend you discover the city with a local guide. This way you will visit not only the famous sightseeing spots, but you can also learn the deep history and culture of Hiroshima City. A great way to discover the city is also by bike!
Hiroshima Private Tour [Customizable 7 Hours]
Day 4 – Move to Kyoto
After checking out from your hotel in Osaka, you can take a train or subway to Kyoto (approx. 30 min). Leave your luggage in your hotel and start exploring the great city of Kyoto depending on the location of your hotel.
Best highlights and suggested itinerary in Kyoto:
East Kyoto: Kiyomizu temple > Ninenzaka & Sannenzaka > Yasaka shrine > Gion > Fushimi Inari Shrine.
West Kyoto: Bamboo Forest > Tenryu-ji Temple > Togetsu-kyo Bridge > Ryoan-ji Temple > Kinkaku-ji Temple (Golden Pavilion).
See more details about exploring in Kyoto: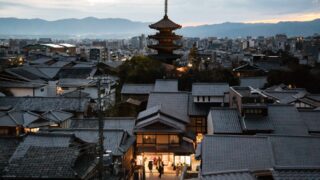 2 Days Itinerary in Kyoto
This is a perfect 2-day Kyoto itinerary , especially for first-timers. With this 2-day itinerary you can see the best highlights of Kyoto including shrines, tem...
Day 5 – 1 day highlight of West or East Kyoto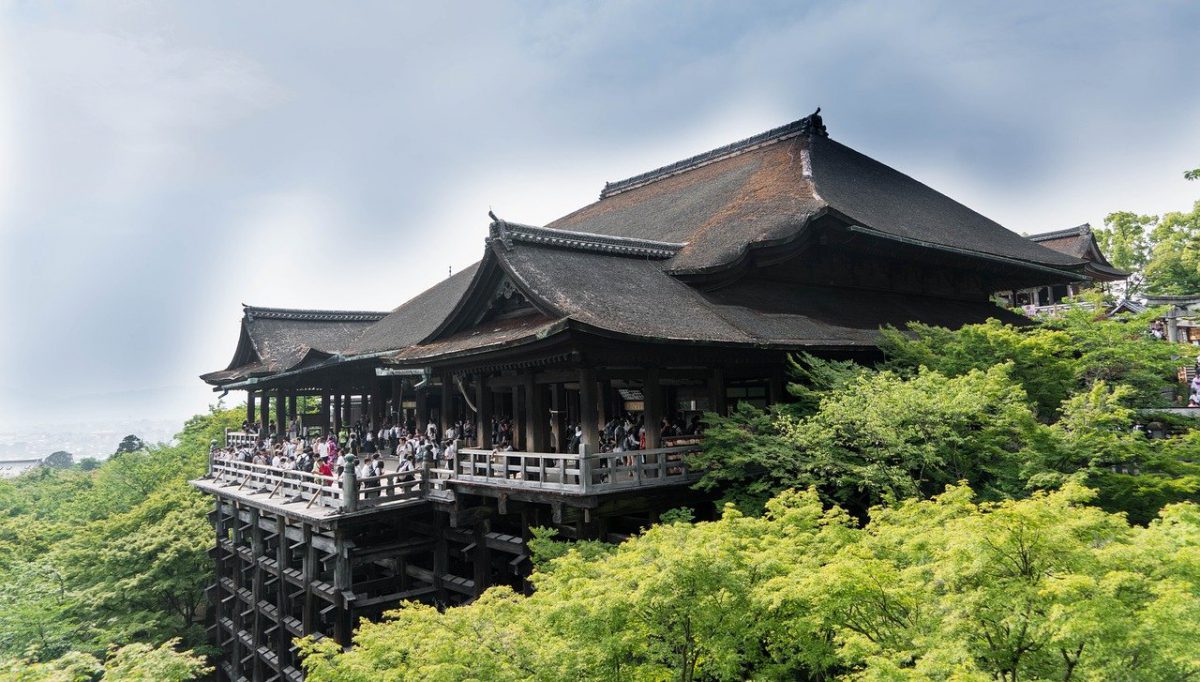 Kyoto used to be the capital city for 1,000 years and these days it is a popular place to enjoy Japanese culture and traditions, we recommend that you should stay minimum two days to explore Kyoto city. (Though, we think two days are still not enough!)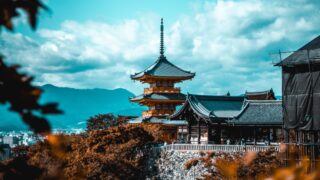 25 Best Things to do in Kyoto
Kyoto is one of Japan's most historic cities in the entire country. From temples to shops to scenic views, there isn't anything this city doesn't have. Here are some of the best things to do in Kyoto.
Popular tours in Kyoto
Would you like to explore the unique and distinctive food culture in Kyoto? Food and Drink tour offers guests authentic Kyoto's food experience and the deep culture at the popular local market with a variety of snacks and dishes. See the link below for more details about the tour!
Kyoto Food and Drink Tour @Nishiki Street & Gion
We also have a private tour which can be customized as you want. Friendly English speaking guide show you around the places telling you the stories behind each places.
Kyoto Private Full Day Walking Tour [Customizable]
Day 6 – Day trip to Nara or Mt. Kurama from Kyoto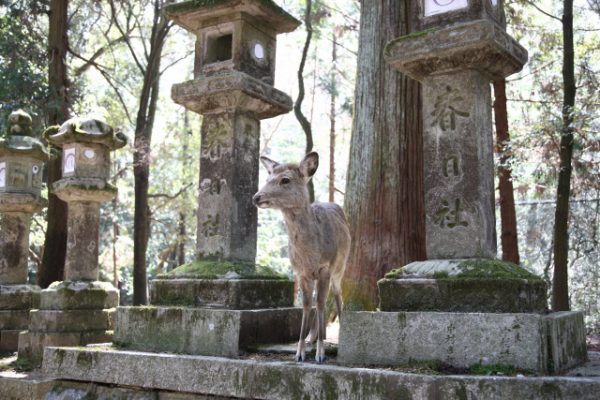 Option 1; Nara
If you prefer nature and history to city and modern life, you should go to Nara, ancient capital of Japan. In fact, Nara is older than Kyoto and there are unique traditions and culture as well as numbers of historical monuments. For example, wild deer is sacred in Nara. Also, there are many World Heritage Sites. From Kyoto Station, there is a direct train to Nara Station and it takes about 50 min by train. For more details, check the link below: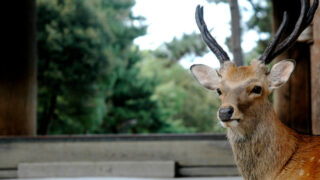 One Day Trip from Kyoto to Nara Suggested Itinerary
Japan's first permanent capital was established in the year 710 at Heijo, the city now known as Nara. As the influe
Popular tours in Nara
To learn the deep history and culture in Nara, it's highly recommended to take a private guided tour! You can go through the best highlights of Nara including the UNESCO World Heritage Sites in one day with a local expert! Check the link below for more details:
Nara World Heritage Private Walking Tour from Kyoto
Option 2; Mt. Kurama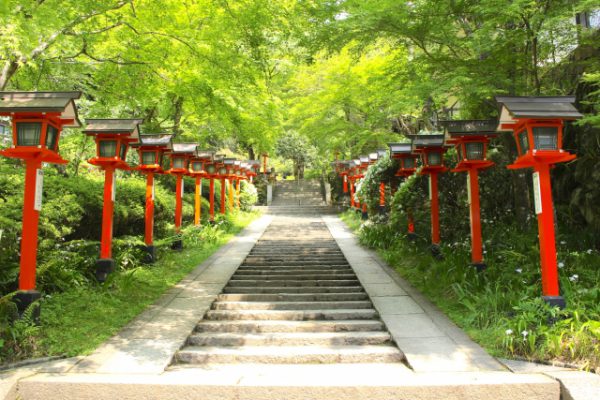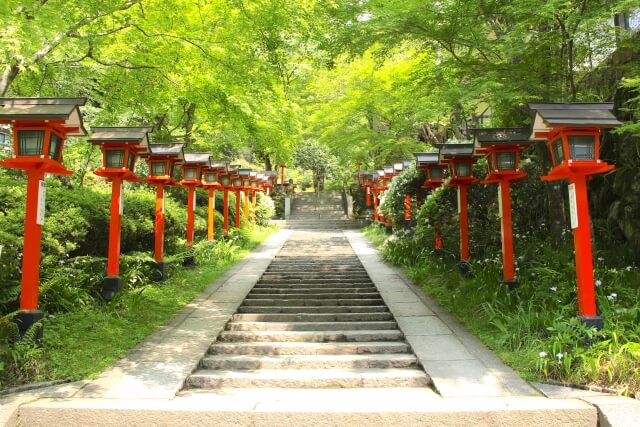 Mt. Kurama is a spiritual mountain and good hiking spot north from the center of Kyoto, taking you from Kurama to Kibune or the other way around. You can go there by bus or train and it takes about 70 min. from Gion Shijo Station. During the hike trekking, you will go through so many temples and shrines like the Kifune Shrine. When you end in Kurama, there is an onsen to relax. Also, if you prefer, you can head to Kibune area which is known for the beautiful river side view from the mountain.
Day 7 – Fly out from Osaka
The regional airport KIX is easy to access from Kyoto Station. There is a direct limited express train named "Haruka" to KIX and it takes about 70 mins. If you have time, climb Kyoto Tower to say "Sayonara" (goodbye) to Kyoto City before leaving. Or spend time in Rinku Park right next to the airport.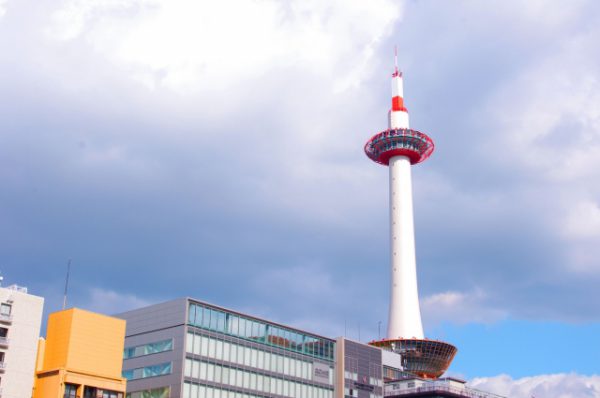 This is our suggested 7 days itinerary in Osaka and Kyoto to enjoy Kansai Region. But to fully enjoy this great area, 7 days are far from enough. Since there are a lot of roots of Japanese culture, the more days you spend, the more you learn about Japan! Along with your visit, we would also recommend you to take guided tours to make most out of your stay!
Other options for day trip from Kyoto or Osaka
The followings are the options if you have more days.
Himeji Castle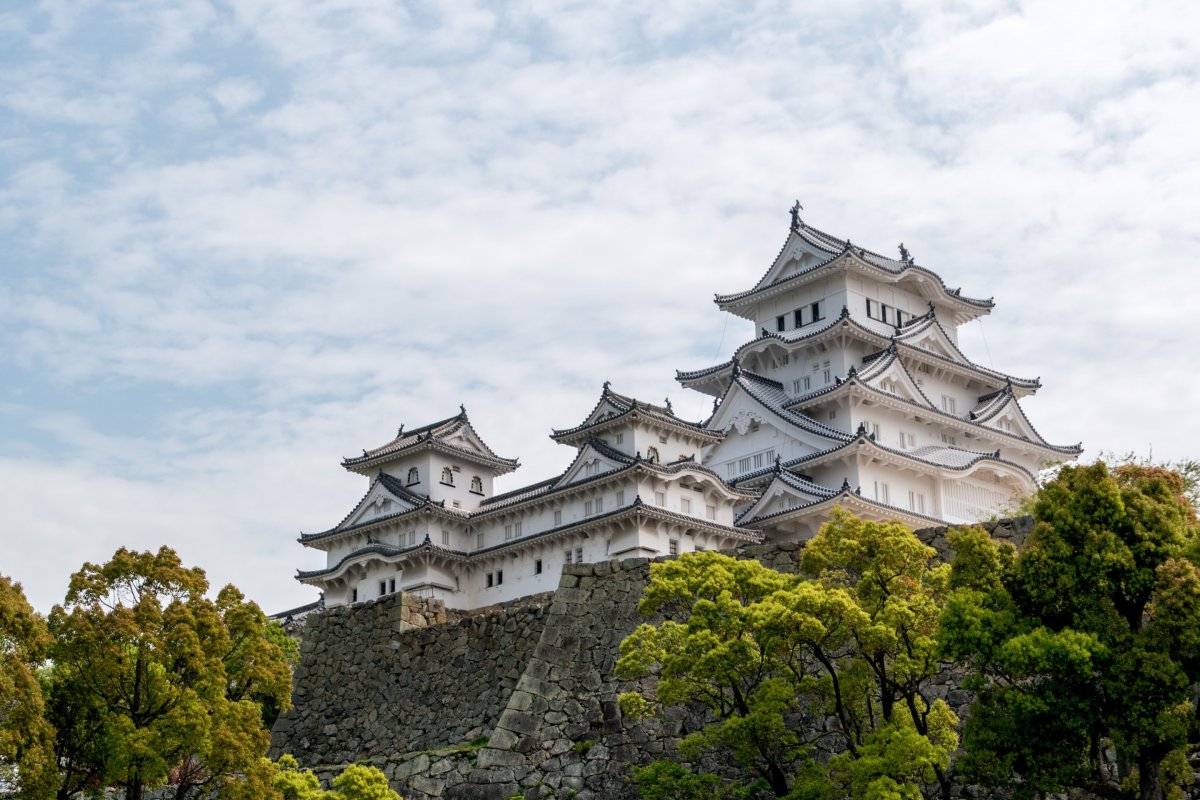 Himeji Castle is the first place which was registered as UNESCO World Heritage Site. The nickname is "White Heron Castle" due to the brilliant white walls. The specialty of Himeji Castle is not only the beauty. It was built as a fortress to protect Kyoto and Osaka from Samurai Warrior who comes from far west side of Japan. That's why you could find a lot of functions for war here.
Himeji Half-Day Private Tour with Government-Licensed Guide
From Kyoto or Osaka, you can take a JR train. From Kyoto Station, we recommend take a bullet train (Shinkansen). It takes about 80 min. From Osaka Station, it takes about 80 min by either local train or bullet train.
Miho Museum
Miho Museum is one of the most unique museums in Japan and it is located in Shiga prefecture, next to Kyoto prefecture. The feature is their wide-range collections and their concept "Promoting Beauty, Peace and Joy Through Art". The collection contains about 3,000 artworks from Japan and the ancient orient. Also, the combination of their architecture and surrounding nature is breathtaking.
Access from Kyoto and for more details;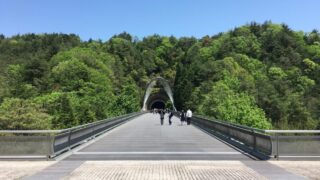 How to Get to Miho Museum from Kyoto
Miho Museum is a beautiful museum designed by the famous architect I.M.Pei. It's located in Shiga prefecture which is easily accessible from Kyoto. Here we expl...
Amanohashidate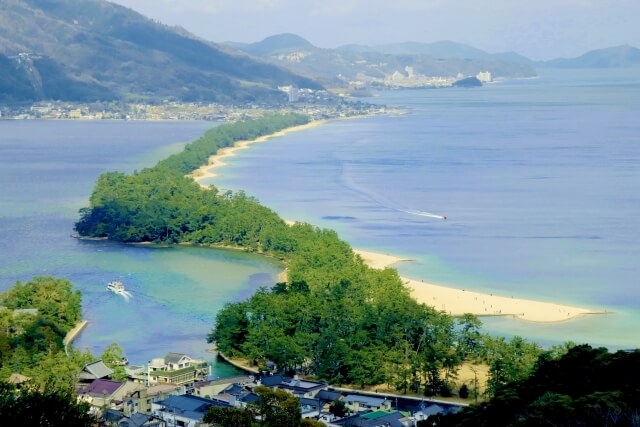 If you head to the far north of Kyoto prefecture, there is a miracle spot created by magnificent nature. Amanohashidate means the bridge to heaven and is known as three of the most scenic spots in Japan. Other spots are Matsushima which is very close to Sendai city and Miyajima in Hiroshima prefecture. Here you can find amazing seafood, white sand beaches and pine‐covered seashores. It takes approx. 2 hours by JR limited express train "Hashidate" from Kyoto Station.
Amanohashidate round trip e-ride tour

Asuka Village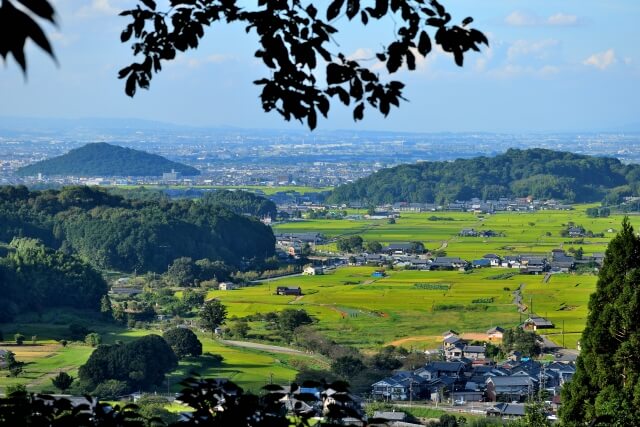 The birth place and first capital of Japan was Asuka, south of Nara city. Here the first emperors of Japan established the capital cities and so you can see country's oldest shrines, temples, tombs and older constructions. There is also a beautiful rice terrace. You can visit there from Kyoto, Osaka or Nara as a day trip. It is highly recommended if you like cycling because Asuka is very good place to discover by bicycle.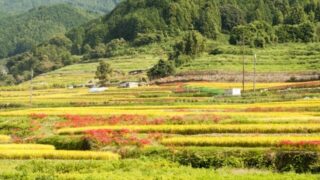 Cycling around Nara – Explore Asuka Village by Bicycle
The best way to enjoy Asuka Village is renting a bicycle! Here is how to get to Asuka Village and the perfect one-day itinerary in Nara.
Kanazawa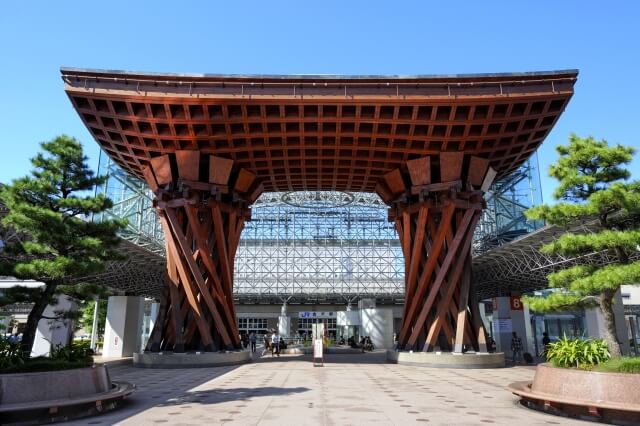 It's not in Kansai region, but you can visit Kanazawa, the scenic city with the greatest Japanese garden. From Kyoto Station, it takes about 2 hours to Kanazawa Station by JR Limited Express "Thunderbird". The most famous destination is Kenrokuen Garden, but there are a lot more places to visit, including traditional Samurai houses, a fancy seafood market, a castle, and prestigious museums. Convenient for 1 day trip as most sites are within walking distance from Kanazawa Station.
Private tour in Kanazawa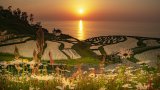 10 Best Places to Visit in Ishikawa
Here we introduce the things to do in Ishikawa! Kanazawa is popular destination in Ishikawa prefecture but there are more area to explore.
Other options for 2 days trip from Kyoto or Osaka
Mt. Koya (Koyasan)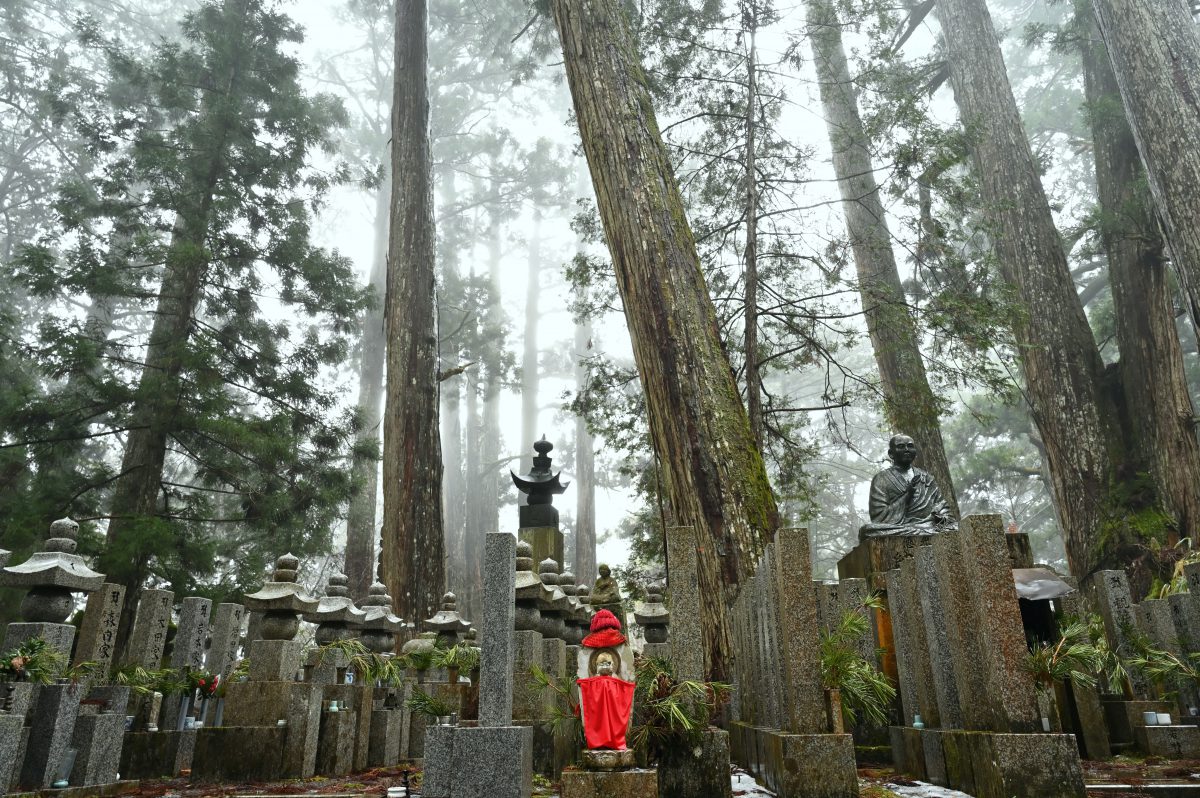 If you have an interest in experiencing trekking as a pilgrimage, the best destination is Koyasan or Mt. Koya. The sacred place of Shingon Esoteric Buddhism. Accessing Koyasan is not so simple and you need to calculate about 3 hours to go there from Osaka, but it is worth-to-visit place. Due to the special experience of staying in temple lodging, known as shukubo, we strongly recommend having at least one night. You can get a taste of a monk's lifestyle, eating monk's cuisine (shojin-ryori) and attending the morning prayers.
Feel sacred atmospheres in Mt. Koya
You can make a reservation for temple lodging from the link below:
Naoshima Island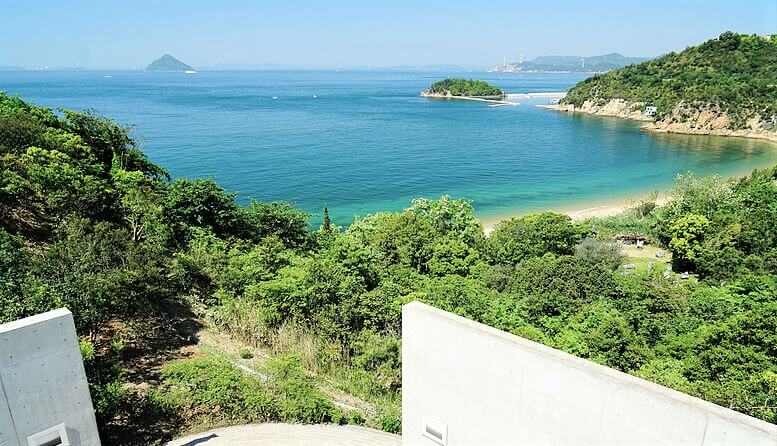 Naoshima Island is a very small island with 3,000 population, but now called "The sanctuary of contemporary art". This small island is located in Seto Inland Sea known as Japanese Aegean. The feature of Naoshima is the harmony of natural beauty, Tadao Ando's architecture, and Site-specific arts. Since most of the museums are based on the concept to feel and forget time, it is recommended to stay here. If you have an interest to visit there and stay there, see the link below.
Access: Mainland to Naoshima Island
Naoshima Art Island Guided Tour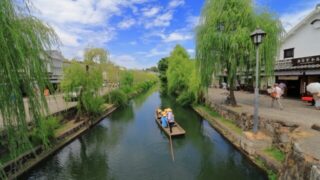 Best Things to Do in Okayama – Easy Access to Naoshima
Okayama is located in the Chugoku region. When you go to Naoshima, Okayama is a good place to stop. In this article, we introduce the best things to do in Okaya...
Shodoshima Island
Shodoshima is another island in the Seto Inland sea. It is well-known for olive plantations, soy sauce production and Somen noodle. There are amazing white sand beach, Olive Park, and local small village. The most famous place is Angel Road, a sandbank that appears only twice a day due to the tide. If you like to relax with beautiful ocean landscape, you should go here.
Shodoshima Island Ferry Tour from Kobe
Kinosaki Onsen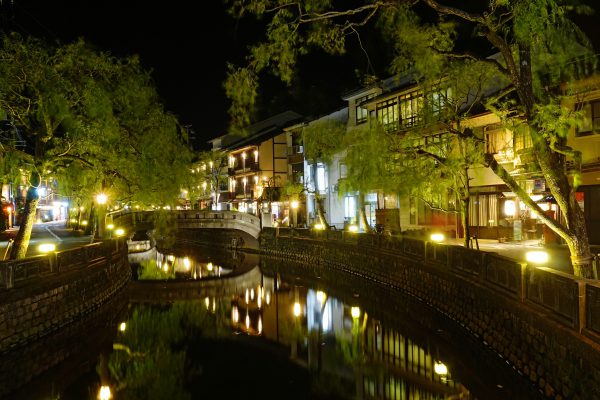 If you really want to take very good onsen, Kinosaki makes your dream come true. This pleasant town, built along a willow-lined river, is one of the top onsen destinations in Japan. There are 7 different onsen you can enjoy and each onsen has a long history and its own hot spring quality.
It is fun to explore the town and find those onsen in the evening, after a long day of exploring. You can go there about 2 and half hour from Kyoto Station by JR train.
Follow us on Instagram or Facebook for more travel inspiration. Or tag us to get featured!
Happy travelling!