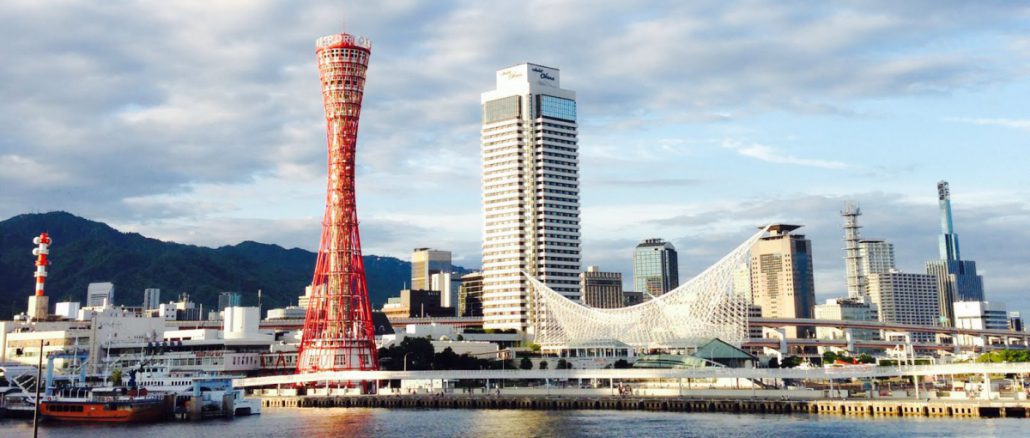 Have you heard "Kobe" word before?  What does "Kobe" remind you of?
Kobe Bryant?
Kobe Paras??
Kobe shoes???
We want to introduce a city in west Japan called Kobe. The city is famous for Japanese wagyu beef brand, Kobe beef. Actually, the basket player Kobe Bryant is named after the restaurant in US "Kobe Steak House" as his parents were impressed by the beef served at the restaurant very much.
To be accurate, at this time we want to introduce about "Kobe city".
It's a good 1-day trip destination from Kyoto or Osaka.
If you look for the tours in Kansai area including Kobe, please check our website.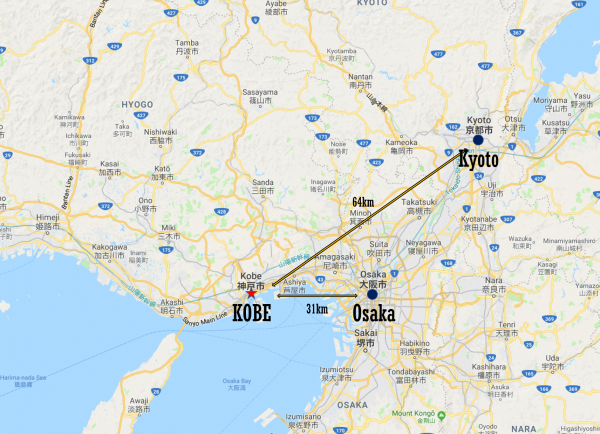 Kobe is one of the largest port town in Japan, along with Yokohama.
Kobe has been an important trade city since Japan's opening of the port in 1868, after the end of Japan's isolation from foreign countries for over 200 years.
Therefore, the culture of Kobe city has received many influences from overseas.
The city is sheltered by Rokko mountain.
The ocean view from the mountain is a very famous spot for Japanese people.
Kobe is such an attractive area to visit.
However, unfortunately, most the foreign tourists don't know what to do in "Kobe".
So please take a look our recommend itinerary in "Kobe".
After reading this blog, we hope that you will want to visit "Kobe"!!
1. How to get Kobe from Kyoto or Osaka?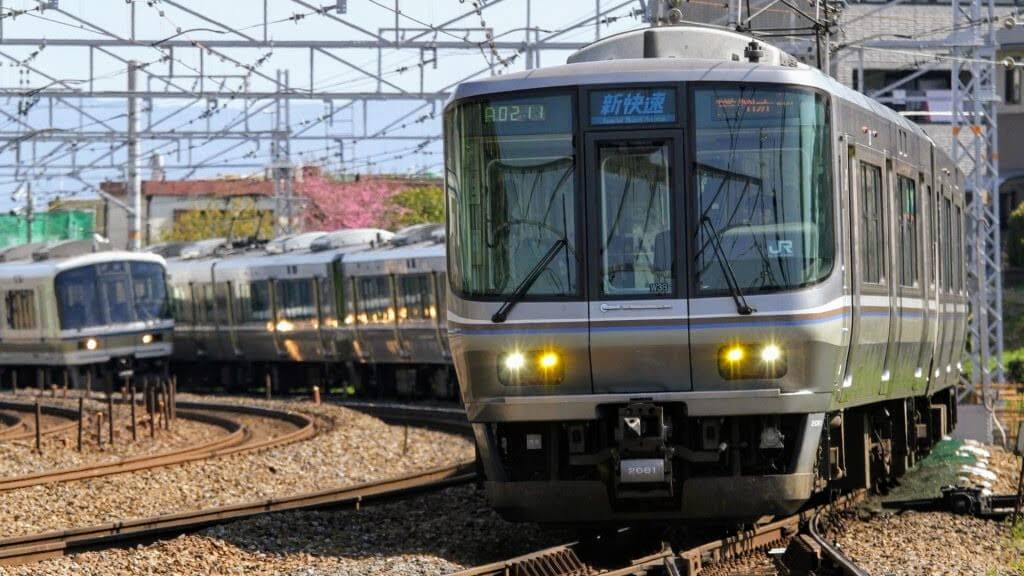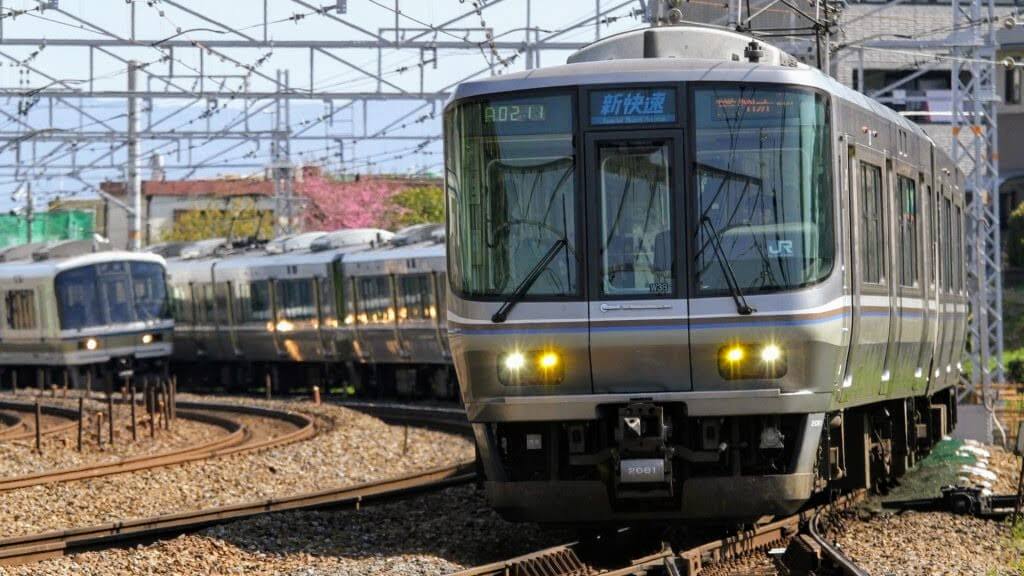 From Kyoto

・【 JR Line 】JR Kyoto – JR Kobe station: 1,080 yen/1 hour
(https://goo.gl/maps/b43himfBsgG2) *Good way for JR pass holder.
・【 Hankyu Line 】Kawaramachi – Kosoku Kobe Station: 750 yen/1h 15min
(https://goo.gl/maps/oH4PuFT3tkq) *Cheaper way.
From Osaka
・【 JR Line 】JR Osaka – JR Kobe station: 410 yen/26min
(https://goo.gl/maps/eFSASoRpu8w)
・【 Hankyu Line 】Umeda – Kosoku Kobe Station: 450 yen/37min
(https://goo.gl/maps/YQ7MU8x5mNL2)
2. Suggested Itinerary
*The circled numbers beside each location name is corresponding with the numbers shown on the google map in this article.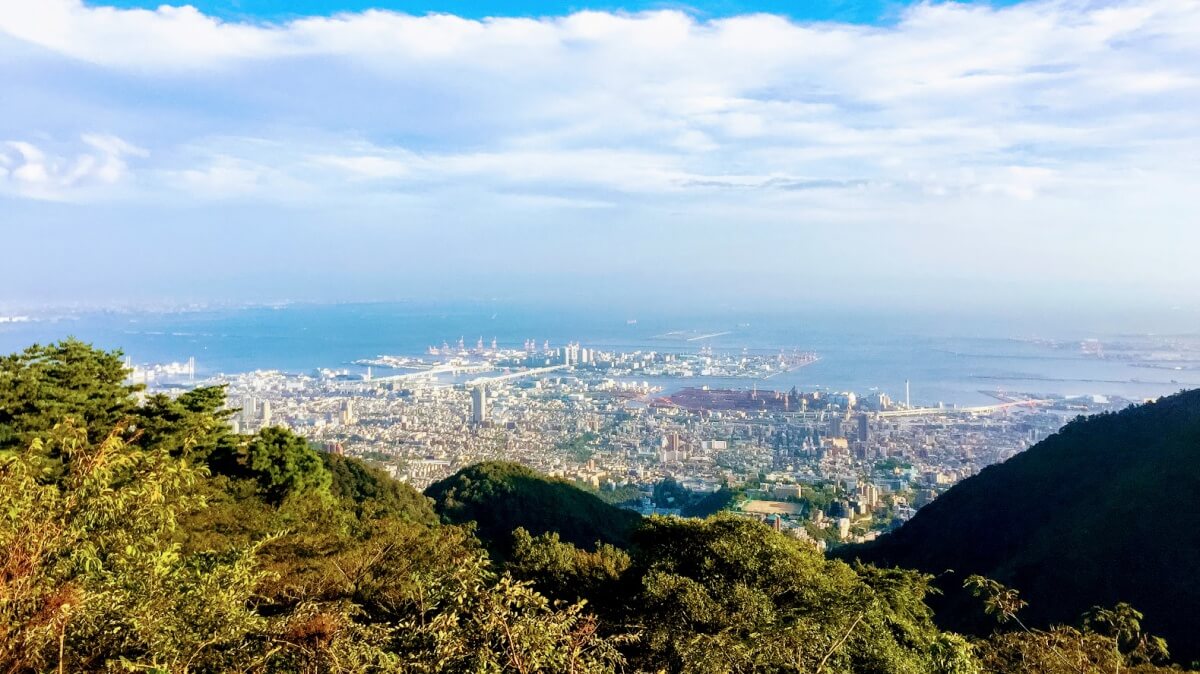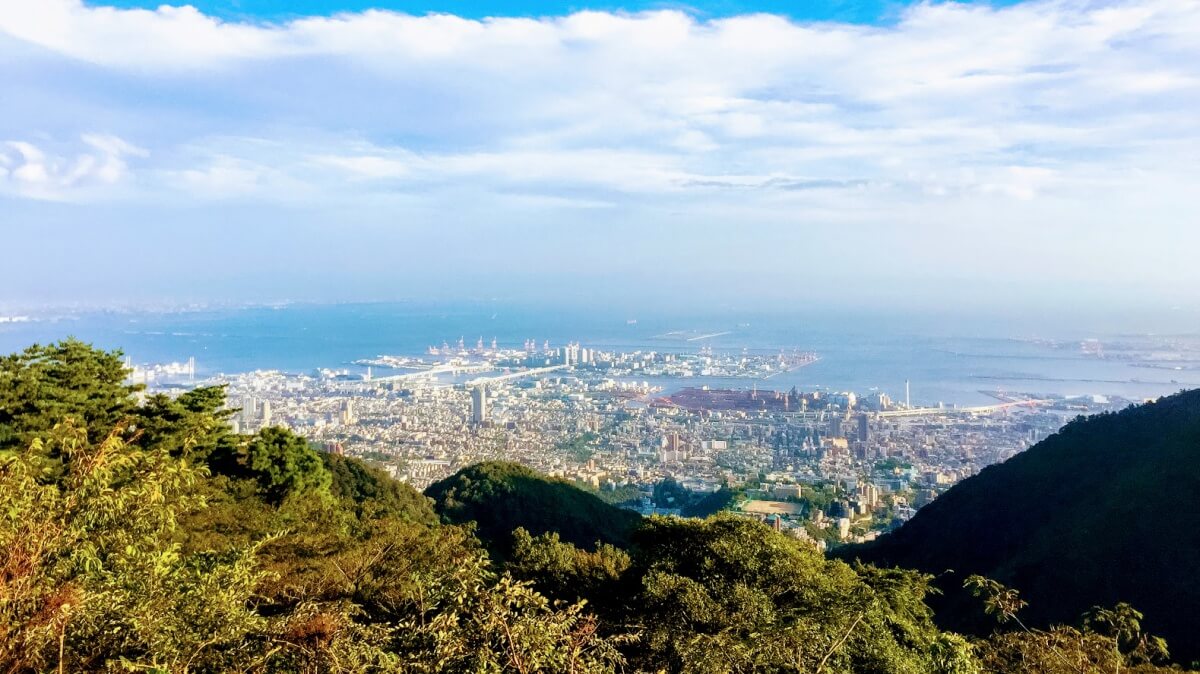 OK, Let's start exploring in Kobe!!
There are many good activities. We think you can spend 7~8 hours here.
In this case, you should arrive at 10:00 am at the JR Kobe station.
10:00 am: JR Kobe station①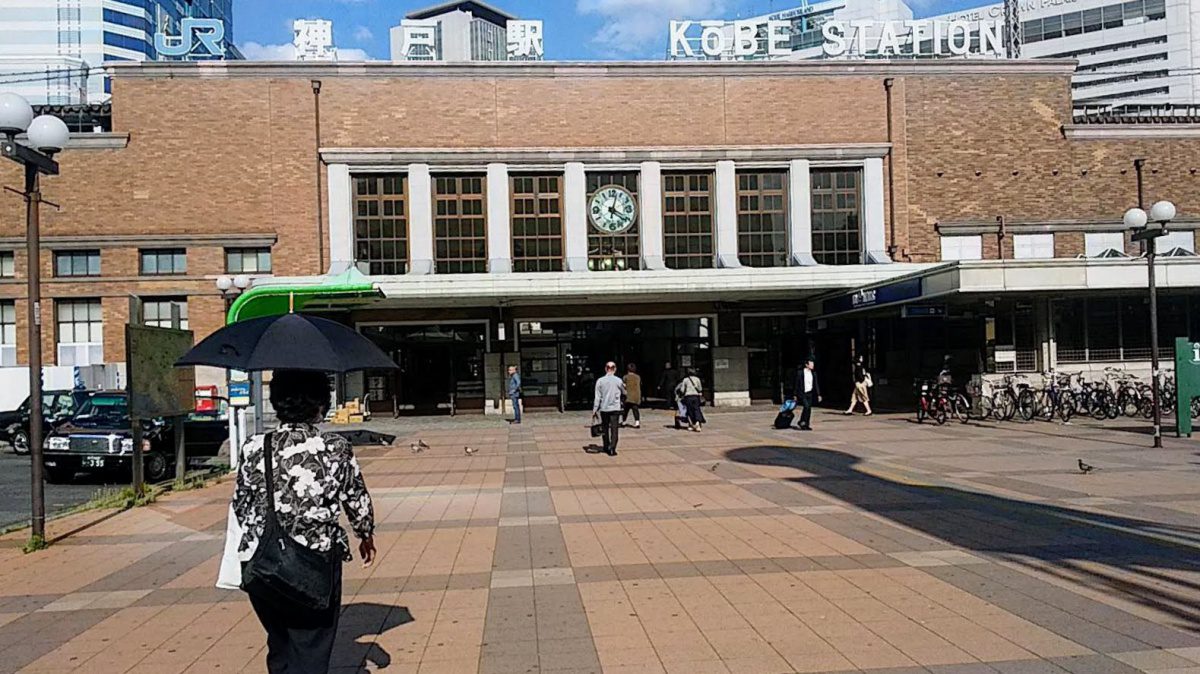 From Kobe station, you should head to south direction and move to the Port area.
On the way, you should pass through the Kobe Umie shopping center.
There is many fashions, interior, watch, food stores. You can enjoy shopping there!
10:15 am: Kobe Harborland Umie shopping center②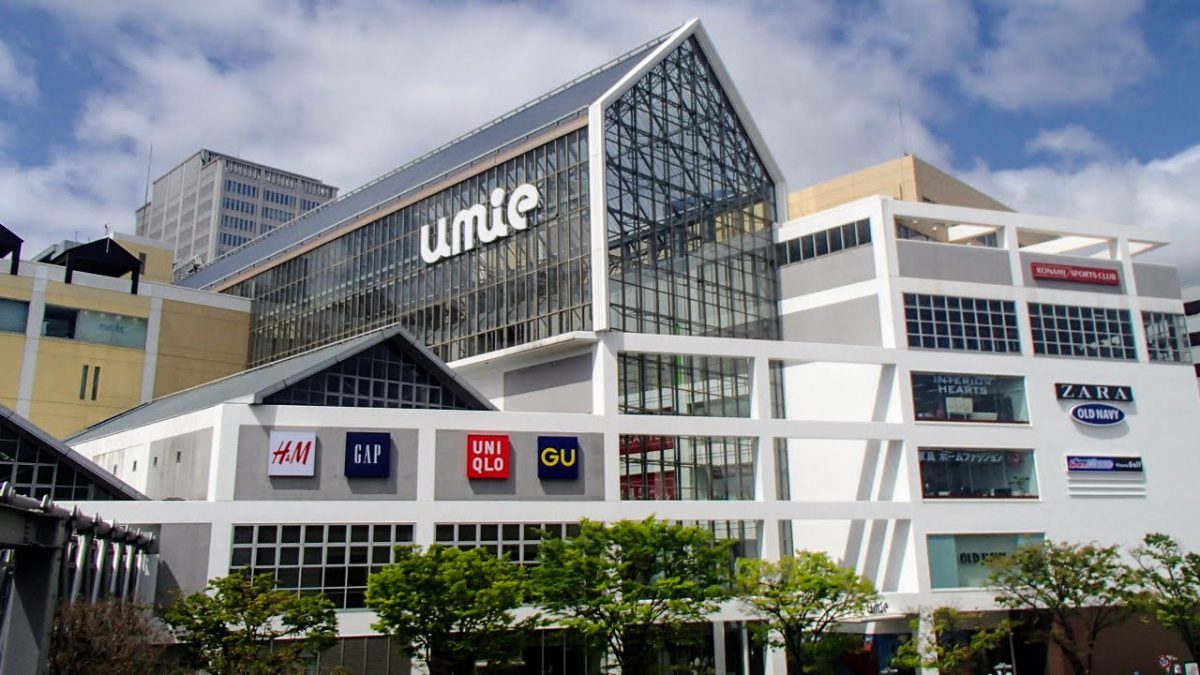 Then, head to Kobe mosaic building. You can see the great ocean view of the Kobe port tower.
It's a very photogenic place.
10:30 am: Kobe mosaic③ (Port area)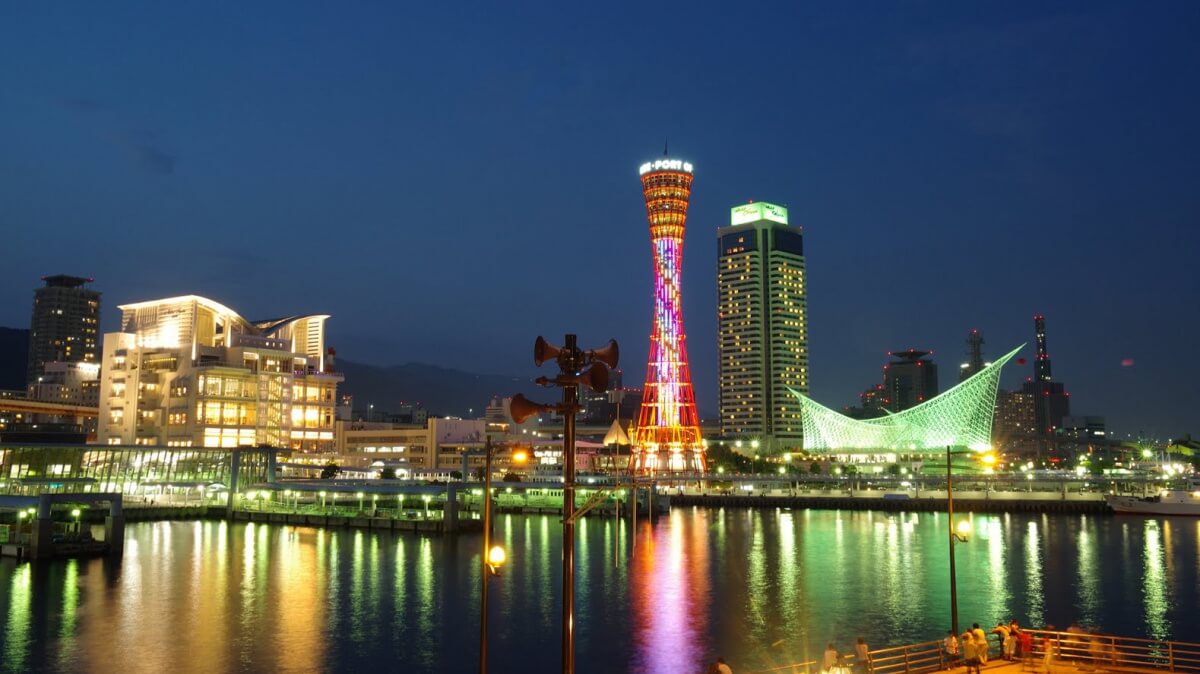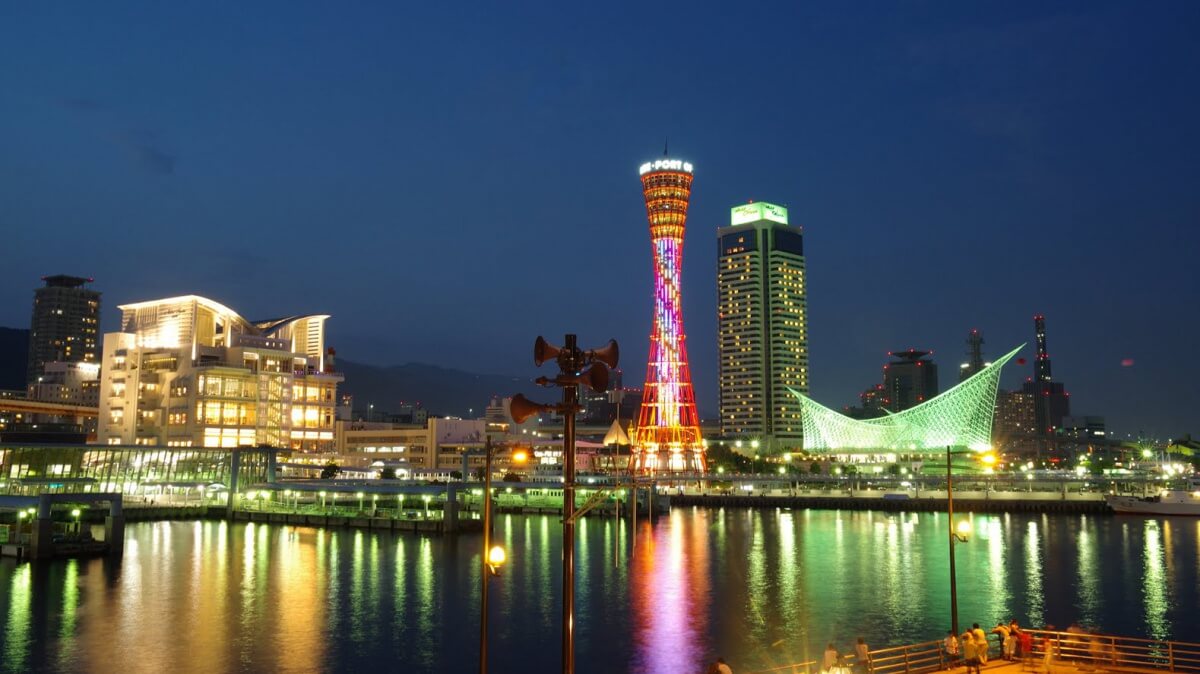 You already saw the daytime photo on the top page.
This photo is at the nighttime version. Very romantic place.
Please come here with your precious person.
There is some cafe by the seaside. How about one cup of coffee here? You will enjoy a relaxing time.
11:00 am: Choose an activity in Harborland
Around Harborland area, you can enjoy some activity.
We'd like to show you 3 spots where we select.
-Kobe bay cruising④ (Fee: 1,100 yen/adult)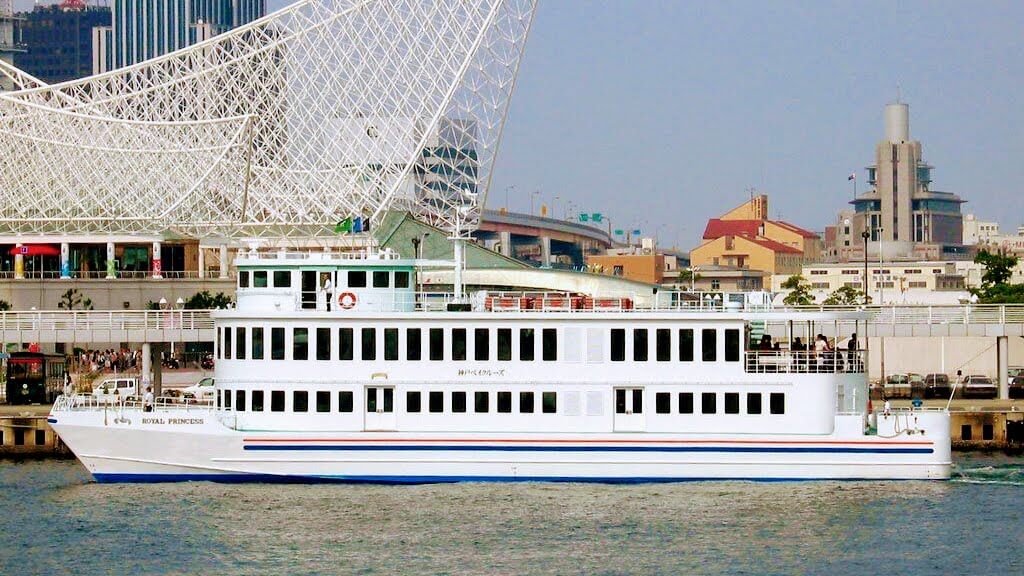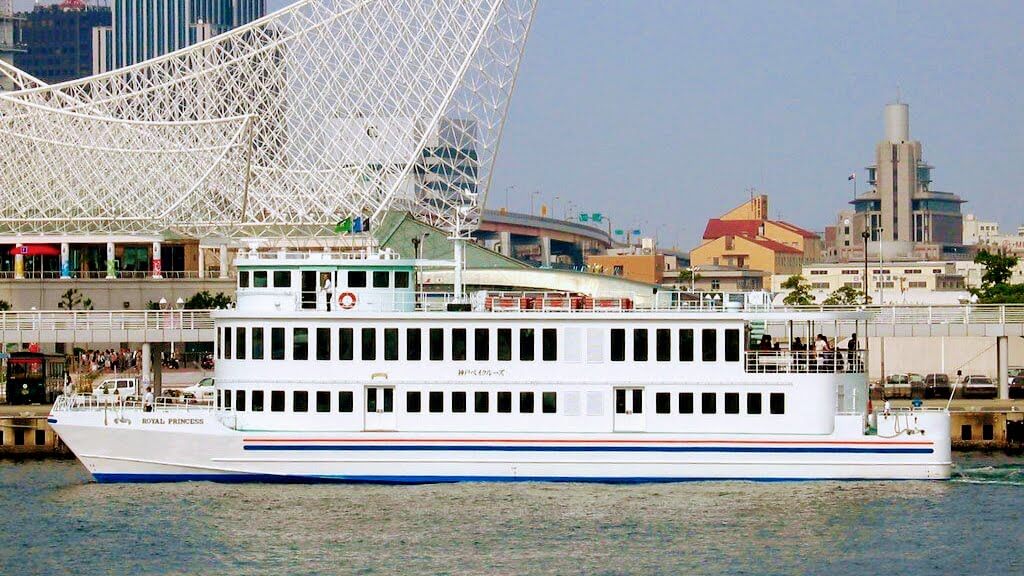 During the 40-minute cruise, you can savor the scenic attractions of the Kobe seaside, including Kobe Airport, along with the Akashi Kaikyo Bridge in the distance. The spacious deck area and a canteen are fully equipped for your needs.
【Reference blog】http://kitsune-journal.com/index.php/en/travel-kansai/hyogo/kobebaycruise
-Kawasaki World⑤ (Fee: 600 yen/adult)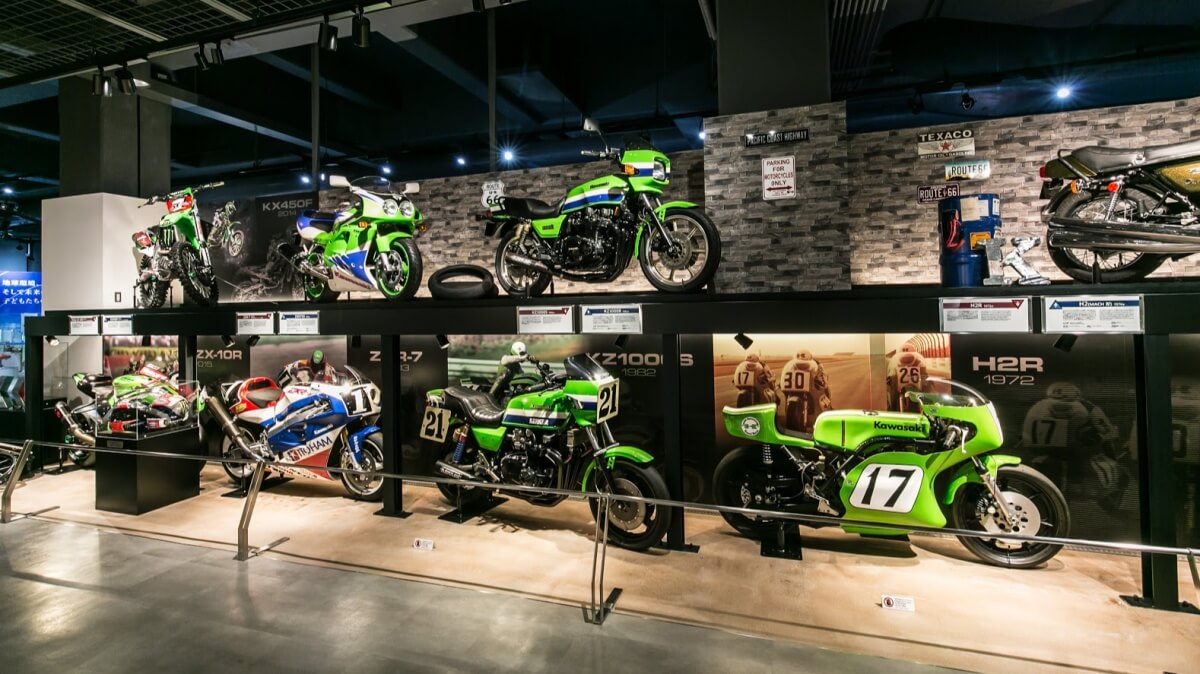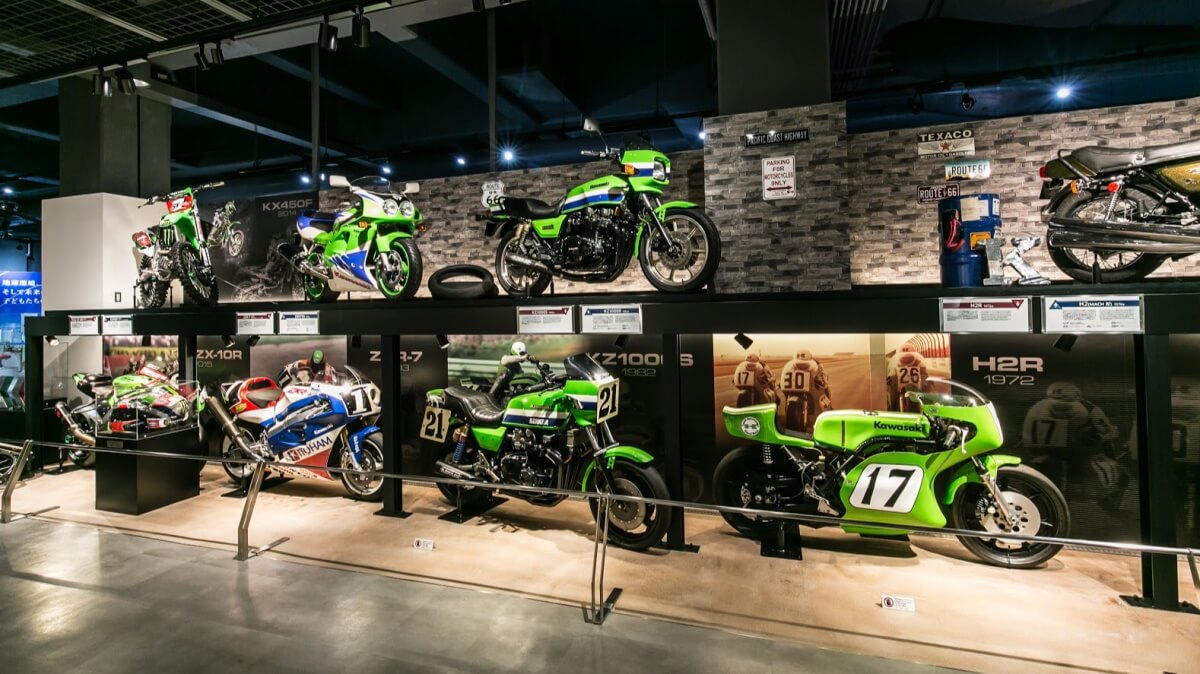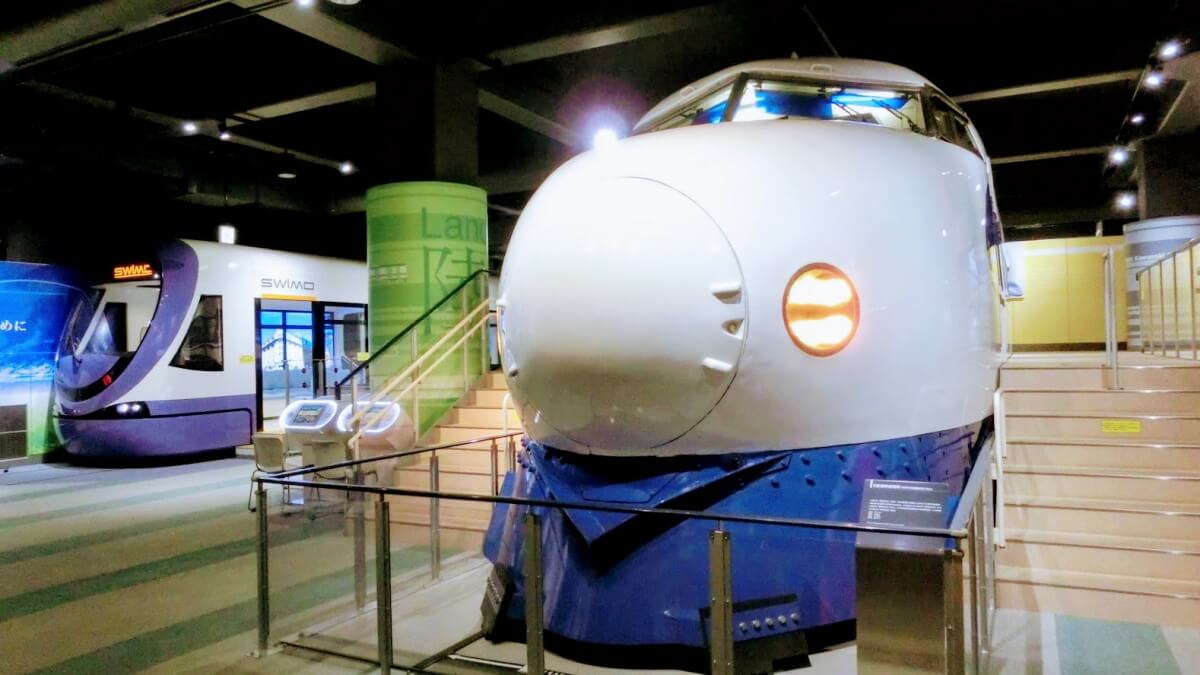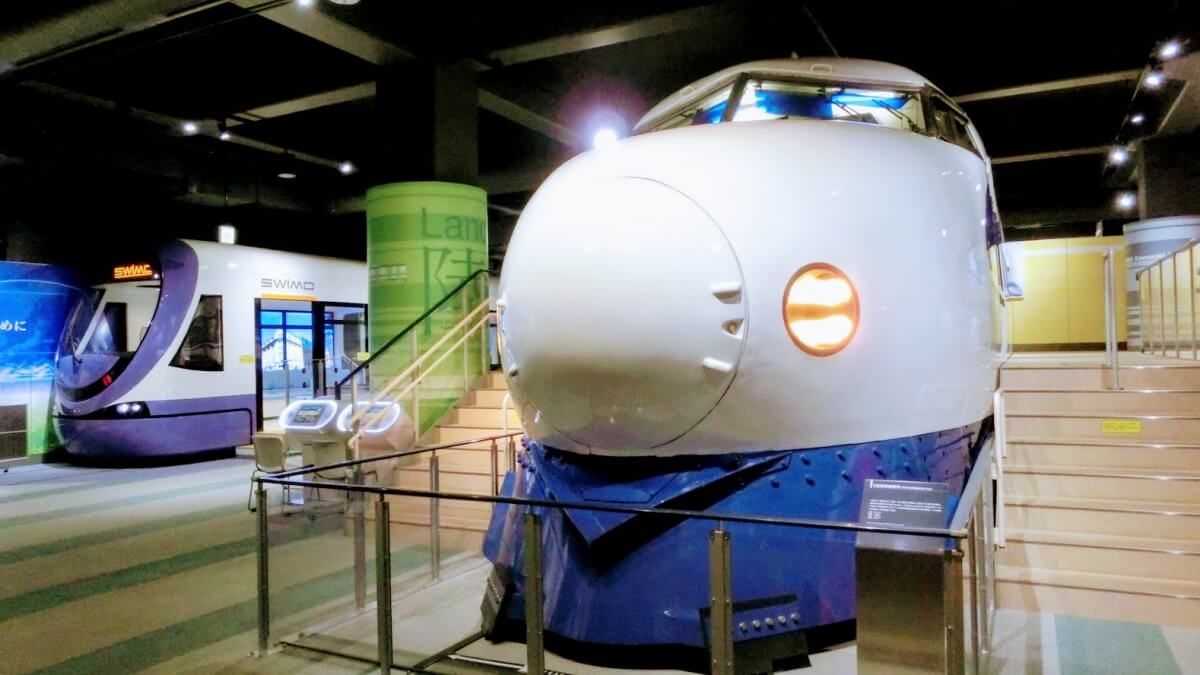 The Kawasaki Heavy Industries Group began in Kobe.
It has now grown into a global enterprise, delivering a vast array of cutting-edge products that demonstrate mastery of the land, sea, and air — including ships, aircraft and motorcycles.
Kawasaki World is a proud showcase of technological wealth from their past, present and into the future.
Lots of hands-on experiences and a great place to take children.
Here is one of the best spot in Kobe. It's not so famous spot, but very fun!
【Official website】http://www.khi.co.jp/kawasakiworld/english/concept/index.html
-Kobe Port Tower⑥ -The view from Landmark of Kobe (Fee: 700 yen/adult)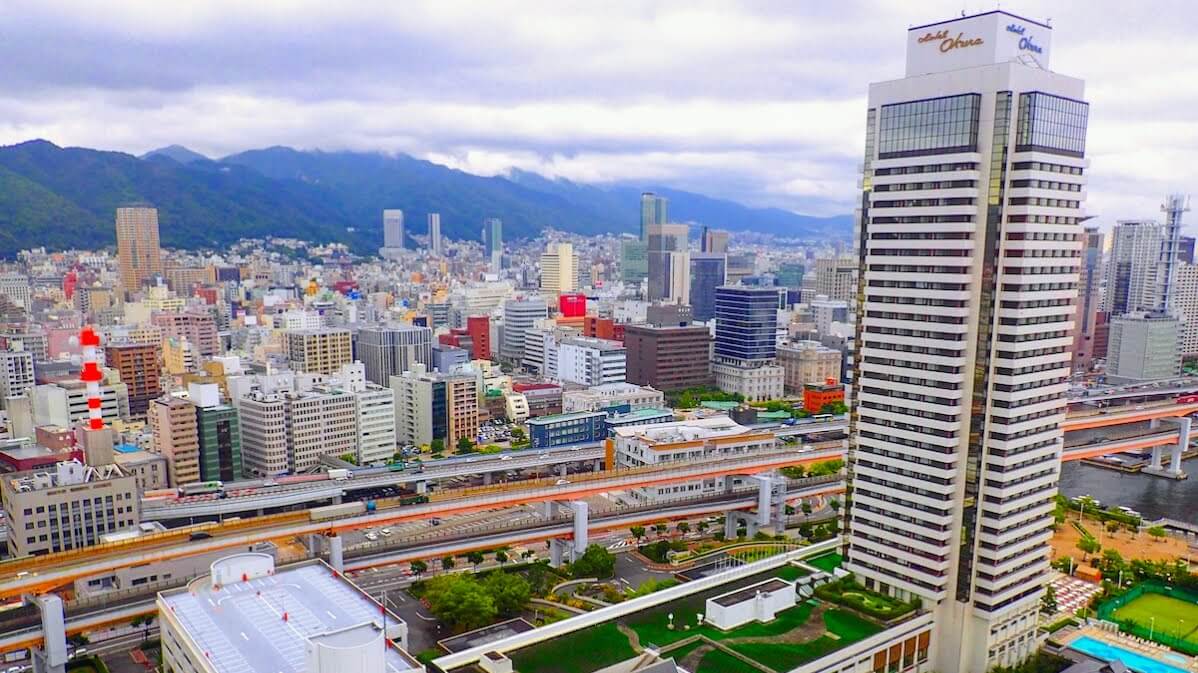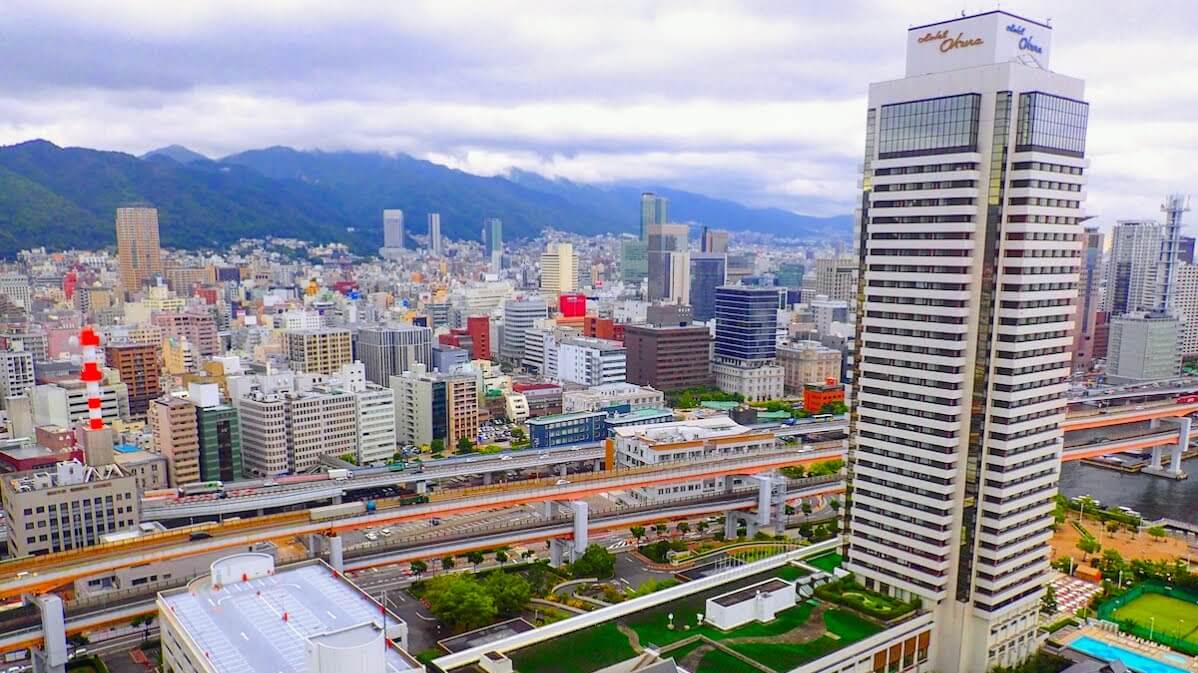 The tower is a 108 m-high landmark tower located in Meriken Park.
The world's first building to feature a pipe structure, it was nicknamed the Steel Tower Beauty as a result of its unique structure and shape, reminiscent of an elongated Japanese drum, and was awarded a prize by the Architectural Institute of Japan in 1963.
From here, you can see the peaks of Mount Rokko, the streets of Kobe, and the Port of Kobe, as well as Awaji Island, Osaka Bay, and the Senshu region in the distance.
【Official website】http://www.kobe-port-tower.com/language/english.html
12:30 pm: Lunchtime in Motomachi⑦ (Kobe beef? Tonkatsu? Ramen?)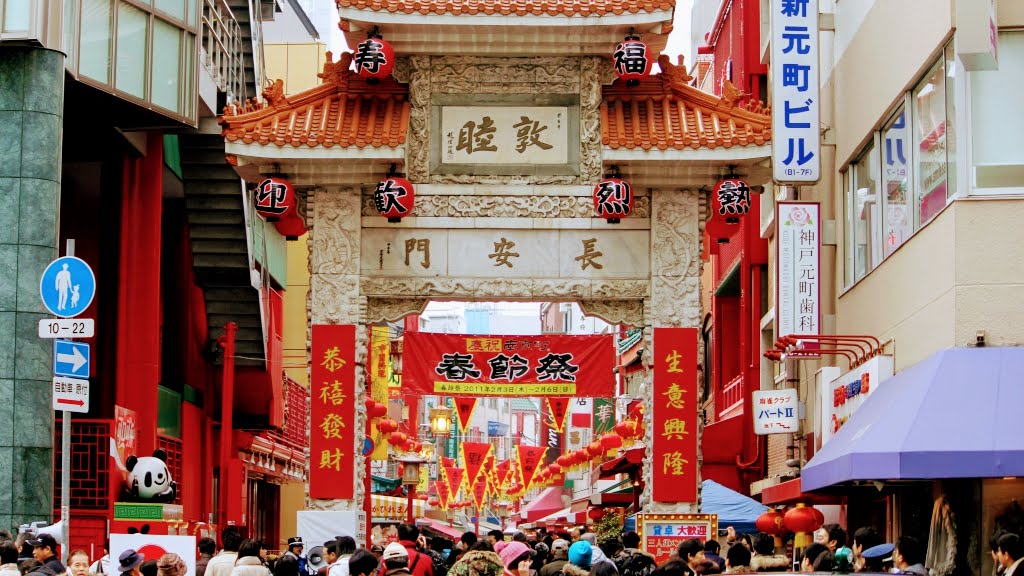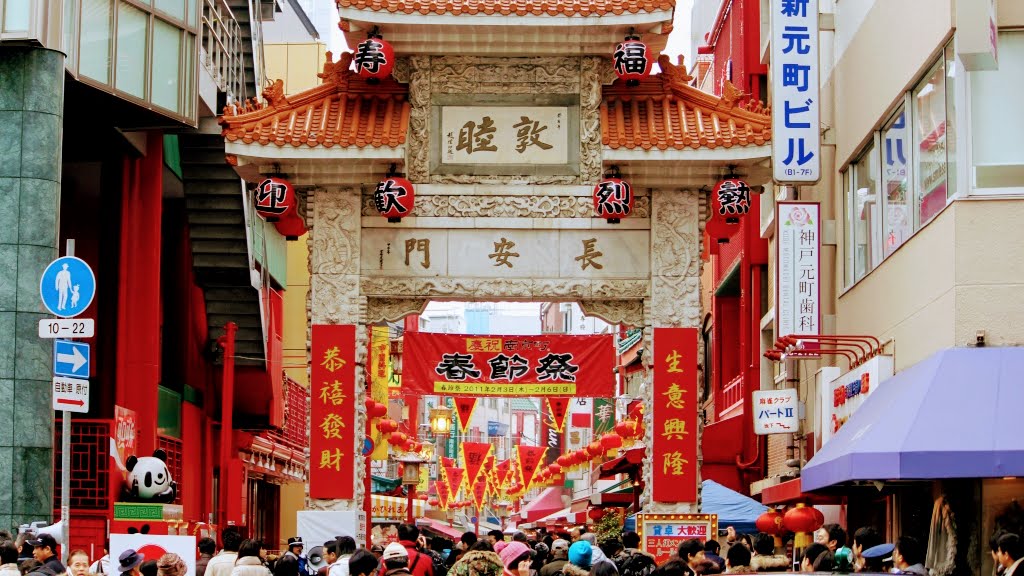 From Harborland area, you can visit the Motomachi area on foot. There is Nankinmachi where is a compact Chinatown.
Of course, you can enjoy picking up Chinese food there. But in this area, there are many good Japanese restaurants too.
You are in Kobe. Why don't you taste the Kobe steak??
Or How about Tonkatsu (Deep Fried Pork)?? There is many good Tonkatsu restaurant.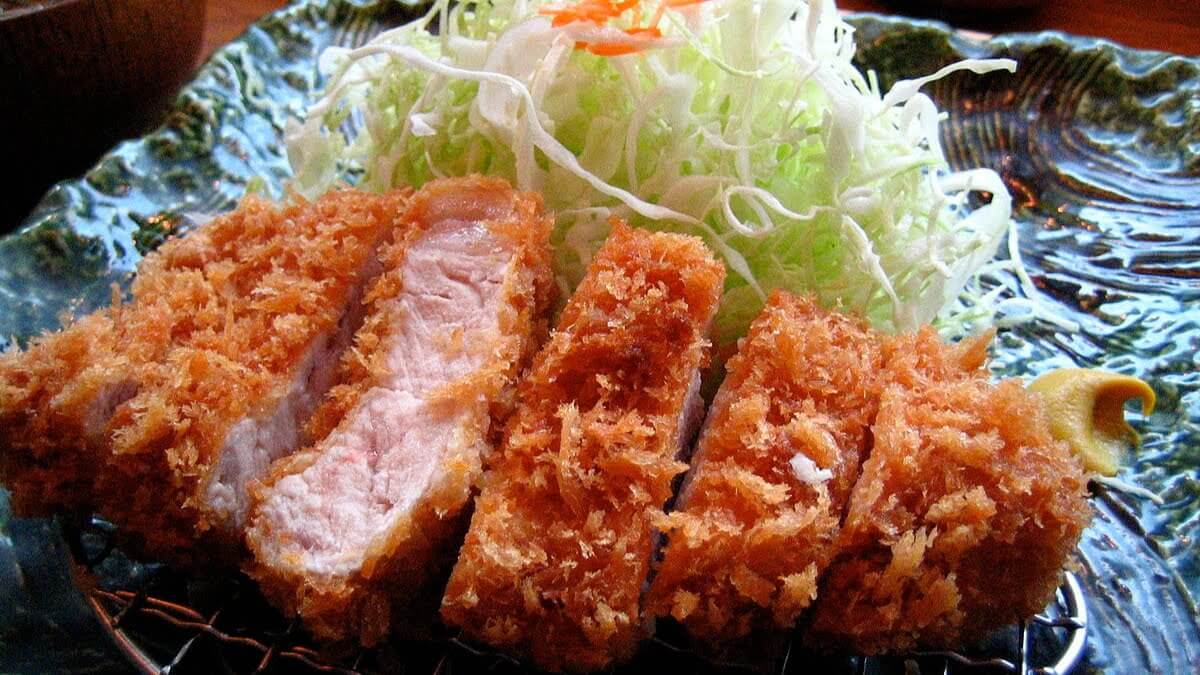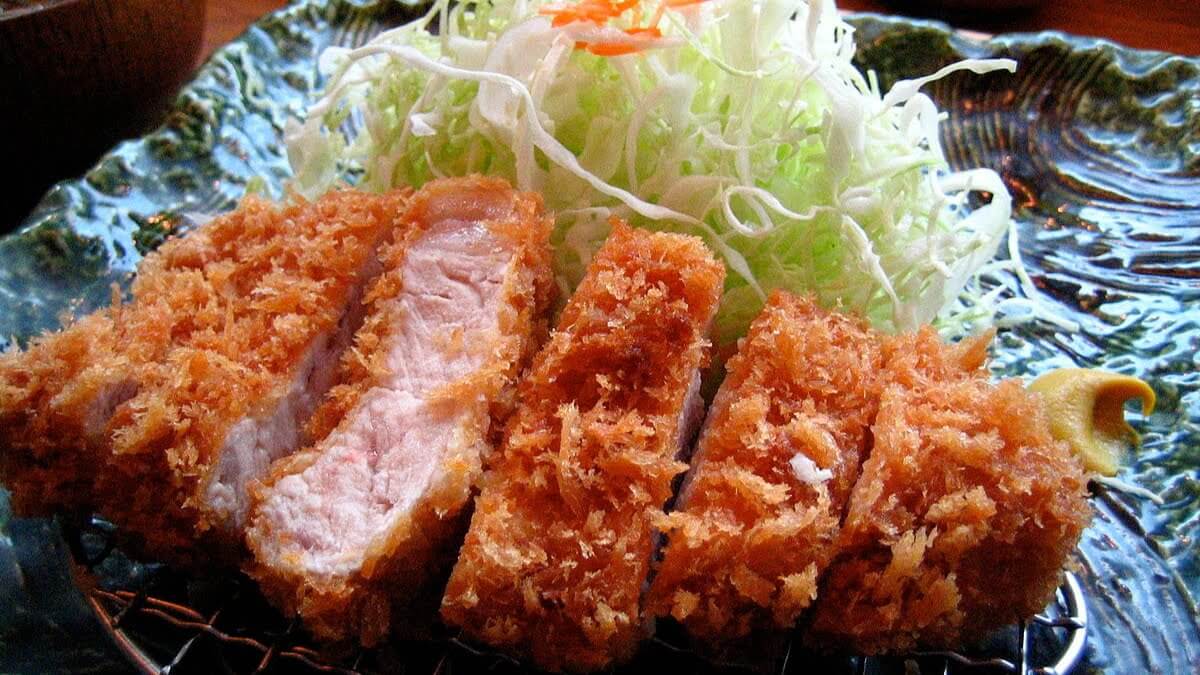 15:00 pm: Head to Rokko mountain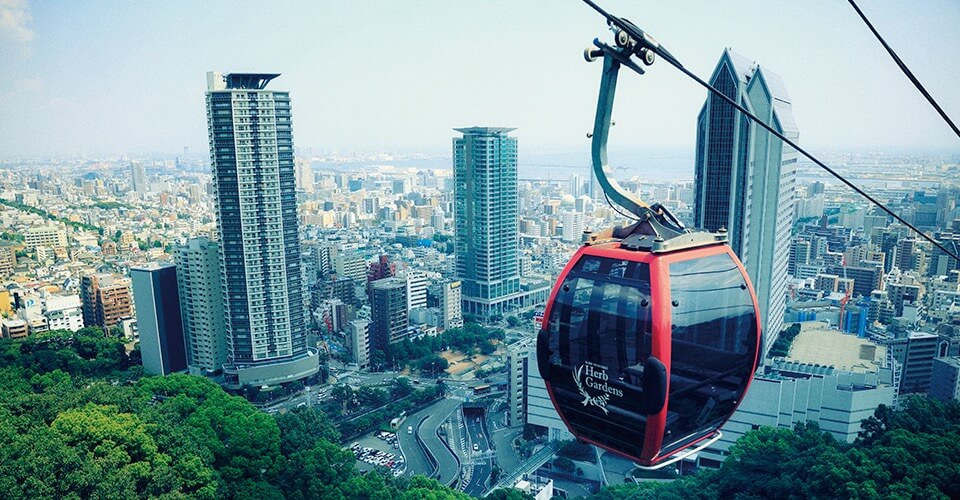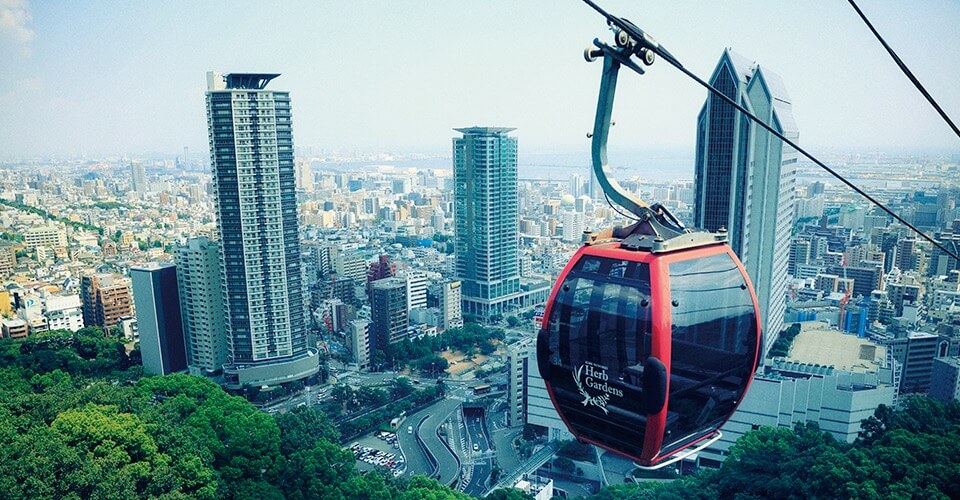 After the lunch, you can enjoy walking the central area in Sannomiya or Motomachi.
Then let's head to Rokko mountain.
The mountain range of Mt. Rokko stands like a partition extending 30 km to the east and west.
Therefore there is some good place where you should visit in Mt.Rokko.
In this sample itinerary, we'd like to write about Nunobiki herb garden⑧ because of their easy access from the town area.
You can go there to use public transportation.
First please head to JR Shin-Kobe station. You can get there by bus or subway from JR Sannomiya station.
There is the Shin-Kobe Ropeway(Nunobiki Herb Garden Ropeway⑨) station close to JR Shin-Kobe station.
Please buy the ticket there. It cost 1,400 yen/adult (*including Herb Gardens Admission)
【Official website】http://www.japan-ryokan.net/kobeherb/en/index1.html
Going up the mountain in the ropeway gives you wonderful views of the city and the mountain itself.
The 10-minute ropeway ride lets you rest your eyes on the lush forests underneath, a waterfall boasting to be one of the best in Japan and the Seto Inland Sea. (If you are interested in Seto Inland sea, we strongly recommend to go to Okayama and Hiroshima  where is much closer and you could enjoy the amazing view)
Further up you go the Inland Sea seems to open up in front of your very eyes.
During the daytime this was such a lovely view it made you wonder how magical it would be during or after sunset.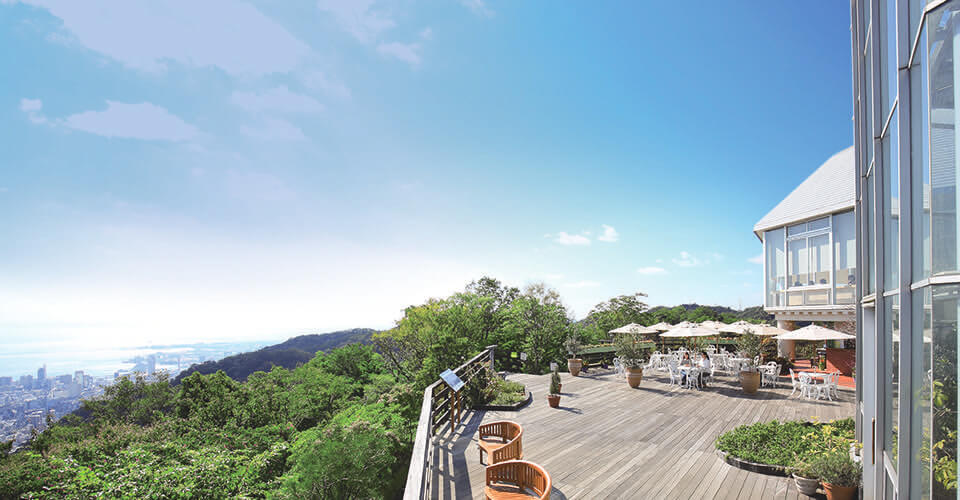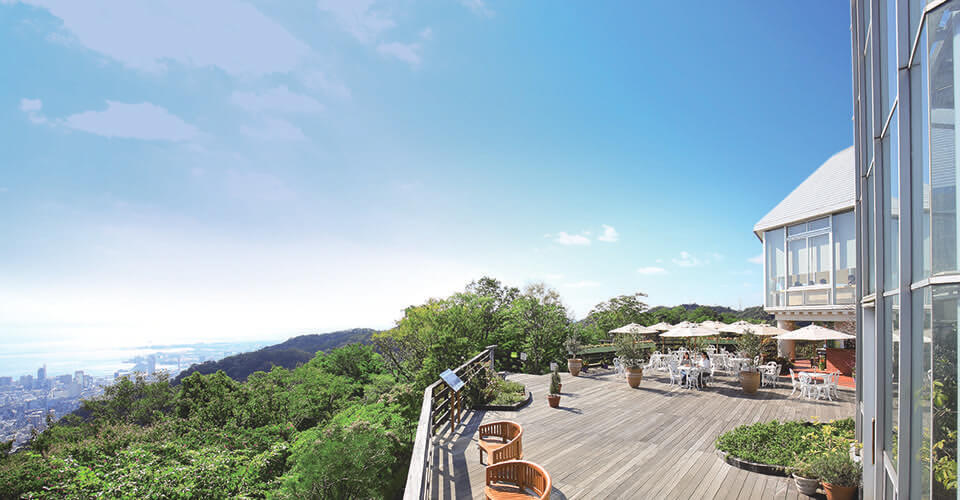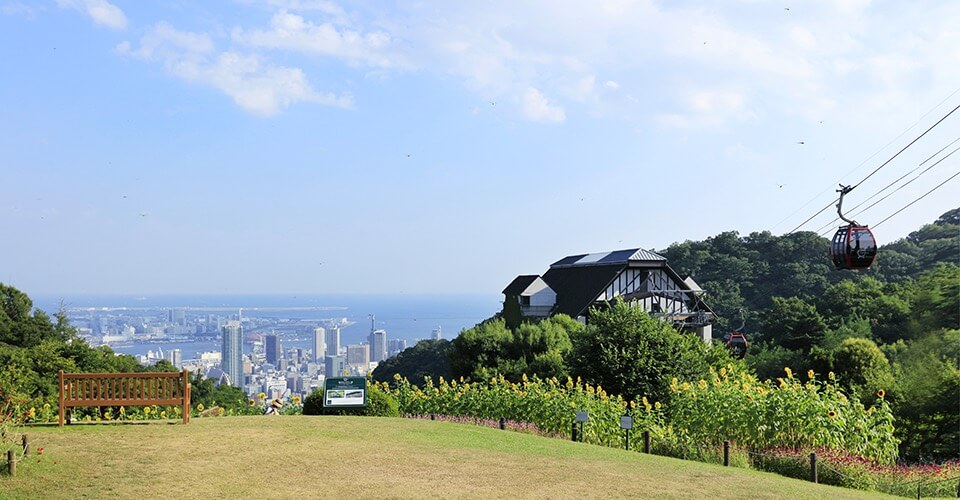 How do you think about these itineraries?
Can we make you want to go to Kobe??
There are many recommend spots in Kobe without this itinerary.
This is just tips, but please take a look for making your travel plan.
3. Other Suggested spots
-Nada Sake district – One of the biggest Sake area in Japan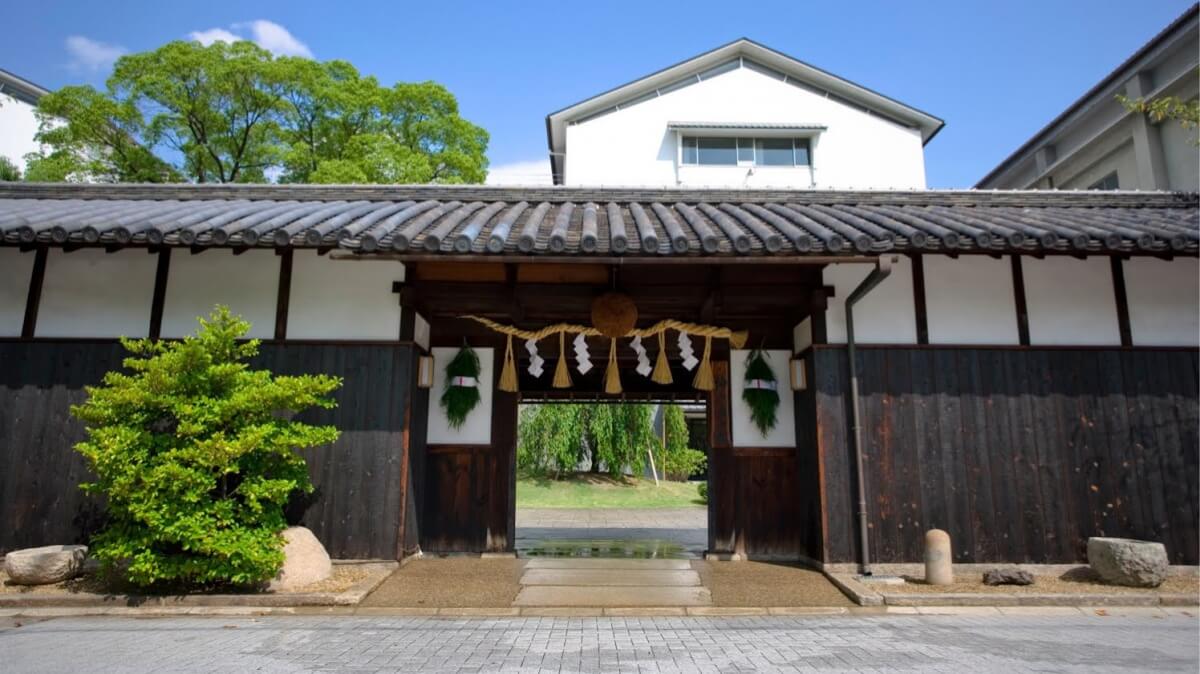 If you like Japanese Sake, you shouldn't miss here.
Nada district is Japan's top sake producing region.
It has long been famous for its sake due to the availability of high-quality rice, suitable water and favorable weather conditions in the area.
Many sake breweries operate in this district, which stretches approximately three kilometers east to west.
If time is limited, we recommend visiting the Hakutsuru Sake Brewery Museum⑩: its well-presented exhibits have comprehensive English coverage and sake tasting is available, too.
【Reference Website】http://japan-magazine.jnto.go.jp/en/1409_nada.html
-Rokko Garden Terrace⑪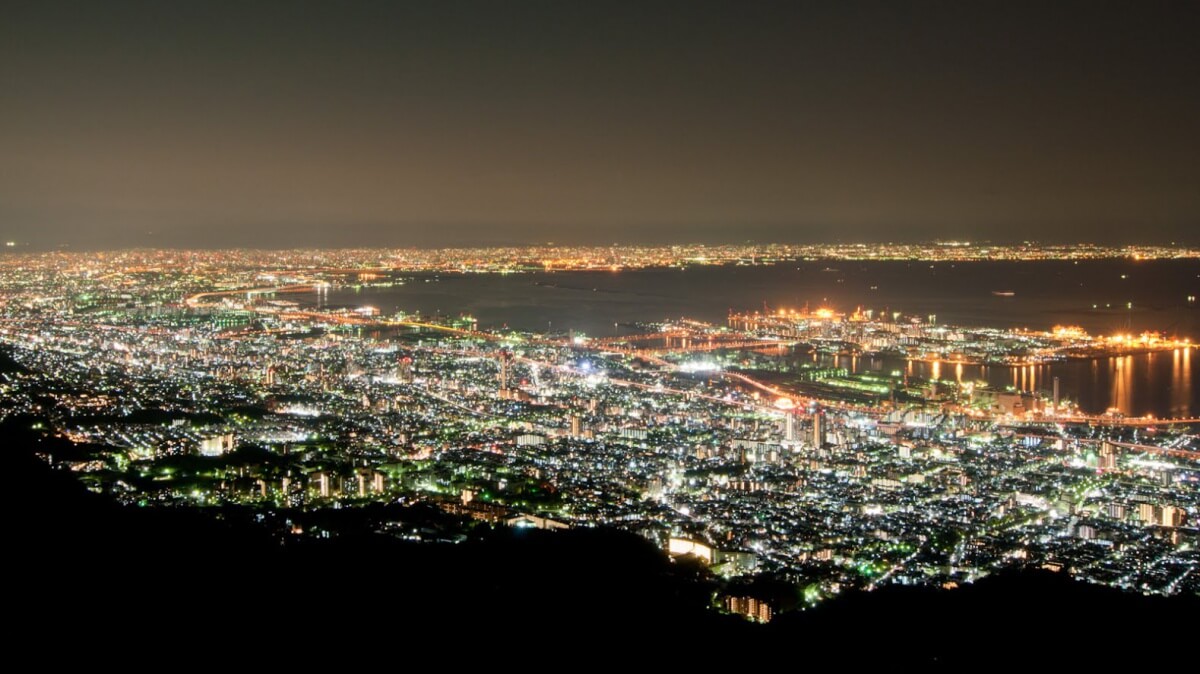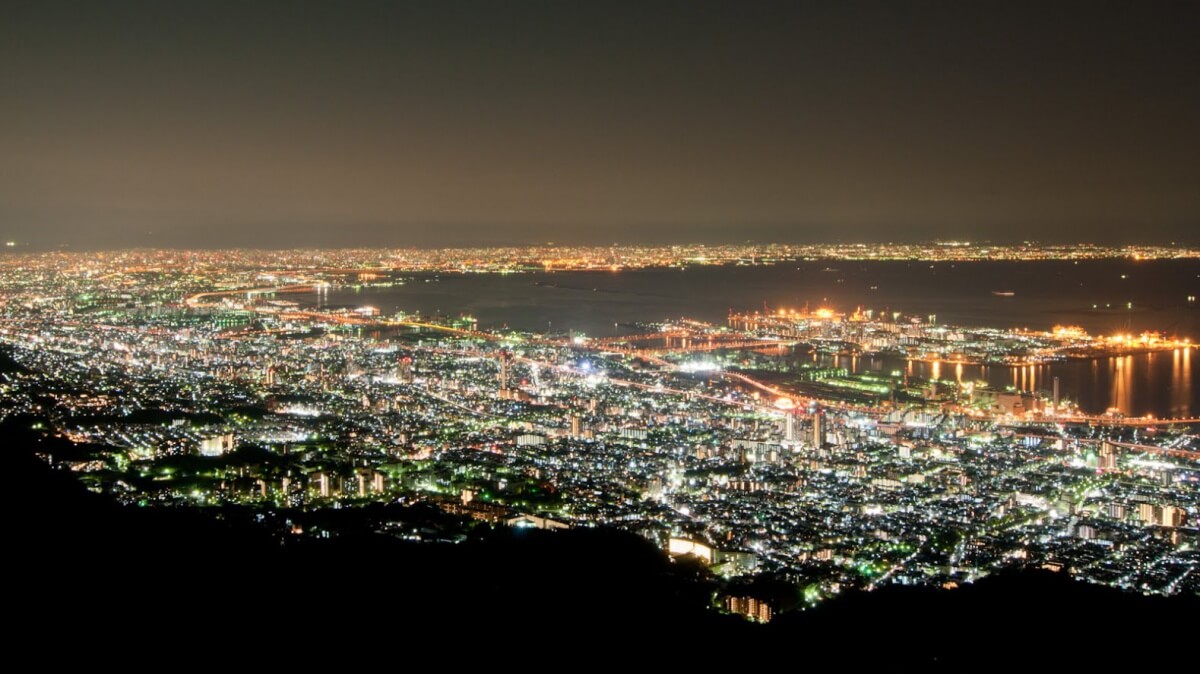 If you want to see the best night view, we recommend there.
It's quite difficult to get there. Please take a look at this site.
You can find the way to go there at this website. (https://www.rokkosan.com/en/access/)
You can also take a private taxi service from Sannomiya central area.
It cost about 15,000 yen~ for 2 hours.
If you are interested in seeing great night view, you could see in Kyoto as well.
4. Map of Kobe with the recommended spots
5. Recommended Private Guide Tour
Our recommended tour and activities available at Kobe.
We hope you have a wonderful time in Kobe.
6. Recommended Hotel in Kobe
If you would like to stay in Kobe, we recommend hotels below.
The night view from Mt. Rokko is one of the highlights of Kobe. So we strongly recommend staying 1 night in Kobe.
You wanna make 1 or 2 weeks itinerary in Japan?
Below articles will be helpful. Please check this out!!
If you are interested in visiting Okayama where is close from Kobe and Himeji, please check below.
●You may also like below article!
Cherry blossom forecast 2019 and recommended viewing spots in Japan
7 Days Suggested Itinerary in Kansai region (Kyoto, Osaka, Nara, Kobe, etc), Japan
【Things to do in Tokyo and Kanto area】10 must see Shrines & Temples in Tokyo & Kanto Area
The best 5 must see places in Okayama where is easy to access from Naoshima
1 Day trip to Osaka from Kyoto or Tokyo. Suggested Itinerary [HIGHLIGHT 7 hours]
Hope you will have a lot of fun in Japan!!
Book a hotel in Japan
[PR]