Kobe is the capital city of Hyogo prefecture that has the seventh largest population in Japan. Kobe is located in Kansai region and it takes only 30 minutes to get there from Osaka by train, which makes it really attractive for tourists combine a visit to these two cities. Kobe is one of the largest port cities in Japan along with Yokohama, and has been an important place for trade since Japan reopened the port in 1868 after the isolation for over 200 years.
Because of its history, Kobe has a unique atmosphere that has been influenced by other cultures. You will see western influenced architecture in the city but also Asian influences like Chinatown. Kobe also has several tourist spots such as Ikuta shrine, which represent a beautiful mixture of foreign and own cultures. In this article, we will give you some ideas what you can see and things to do in Kobe.
How to get to Kobe?
Travel to Kobe from Kyoto
From Kyoto you can take the Shinkansen to Shin-Kobe station, one direct Hikari train between Kyoto and Shin-Kobe departs each hour. The other option is the JR special rapid train that will bring you in only 50 minutes to Sannomiya station. Sannomiya station is located in the heart of Kobe. It may seems strange to exit at a station that doesn't has "Kobe" in its name, but Sannomiya station is definitely the best place to start your trip. It is the most central station, well located and all the public transport lines start there!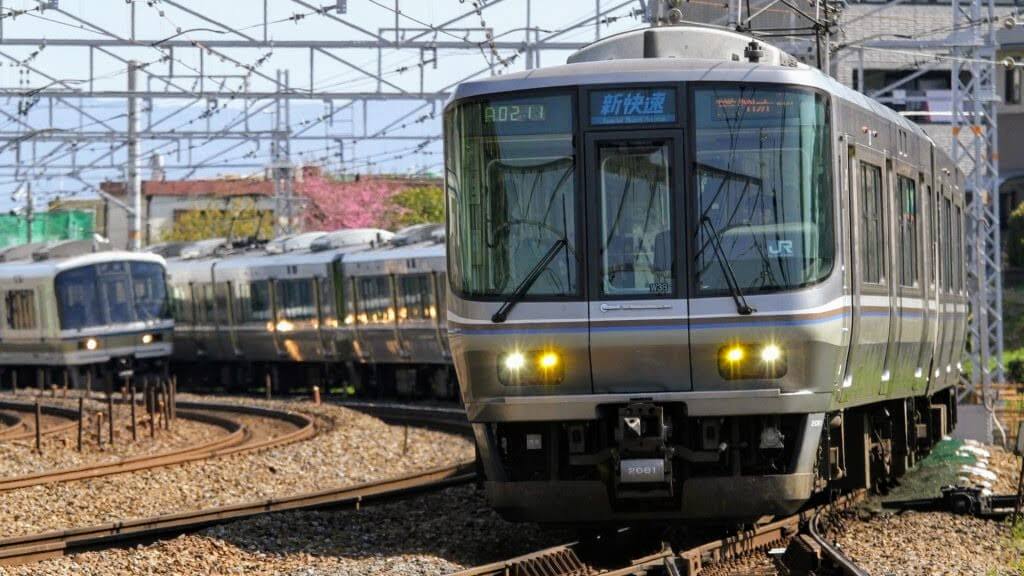 Travel to Kobe from Tokyo
From Tokyo, taking the bullet train (Shinkansen) is your fastest and most comfortable option to reach Kobe. There are three Shinkansen you can take; Nozomi, Hikari, and Kodama. All the trains stop at Shin-Kobe station, but make sure that you take the one which is bound for Okayama, Hiroshima, or Hakata. Otherwise, you'll need to get off at Shin-Osaka station in order to change trains! From Shin-Kobe you can take the Local Seishinchuo train that will bring you to Sannomiya station in 2 minutes. The total trip will take you a bit over 3 hrs.
If you have the Japan Rail Pass, the journey from Kyoto is completely covered and most of the Kobe trip too.
Read more about the JR Pass.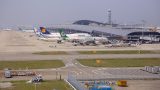 How to get to and from Kansai International Airport
Kansai International Airport (KIX) is located about 50 km from Osaka's centre on a man-made island. In this blog we will explain the different options to access the airport.
Things to do in Kobe
1. Ikuta Shrine
Ikuta shrine is one of the oldest shrines in the Kobe area and it dates back to 201. It is only a 10-minute walk from Sannomiya station, and now a popular to go to place amongst the younger generation as it enshrines a God of marriage and love. At the shrine several kinds of lucky charms are sold. Just seeing and comparing all the different the designs of them is fun to do, even if you are not looking for a romantic relationship at the moment!
Official website Ikuta Shrine (Japanese only)
9am – 5pm
No admission fee
2. Kobe China Town
Kobe Chinatown (also known as Nankinmachi, 南京町) is a long street with many Chinese restaurants and shops selling all different kind of things including Japanse Chinese food such steamed buns (manju), ramen, tapioca drinks at an affordable price. You can choose either going into one of the restaurants and enjoy the food there, or you can opt for take out and eat them while walking around. Not only the food but also the buildings and the atmosphere are quite unique, which makes Nankinmachi a must-visit for tourists!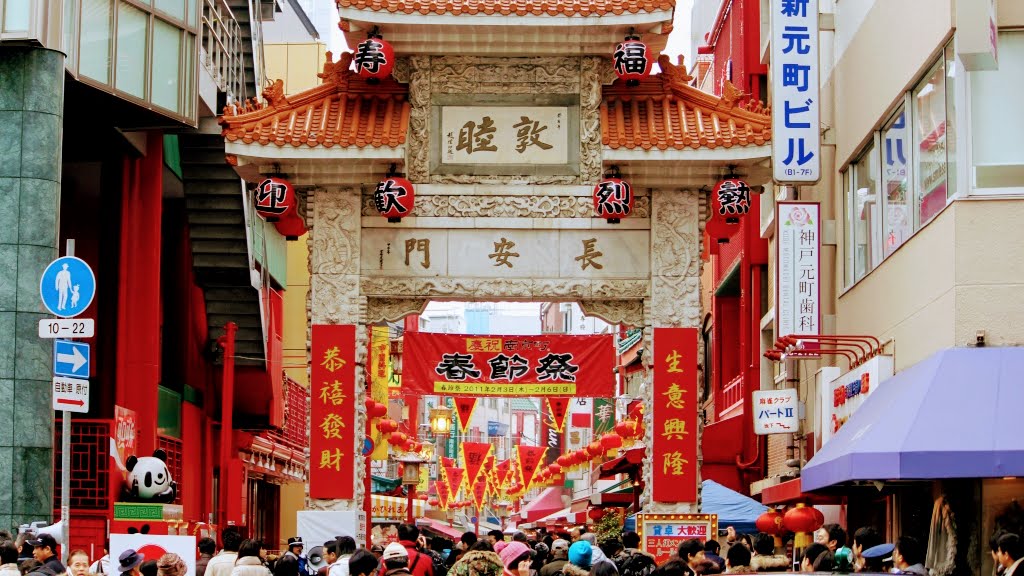 3. Kobe Harborland
Kobe Harborland is a shopping and entertainment district located between Kobe station and the waterfront area. On its ground there used to be some factories and old stations, but it was redeveloped as a new tourist attraction in 1992. The name Kobe Harborland doesn't indicate a specific building, but it covers the whole area including its buildings, hotels, and even a cruise ship. It is a popular spot for couples (to be) at night also, because of its decorative lights and romantic atmosphere. Also, if you would like to have a 360° view of Kobe, you can visit the observation deck of the Kobe Port Tower.
Official website Kobe Harborland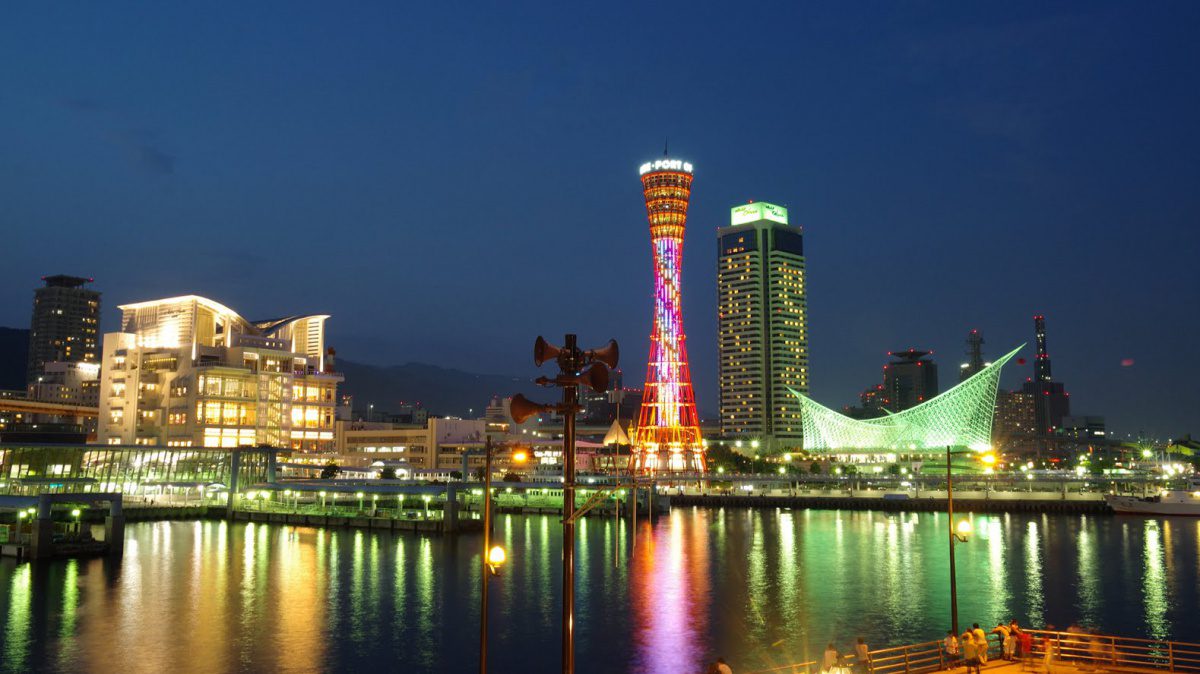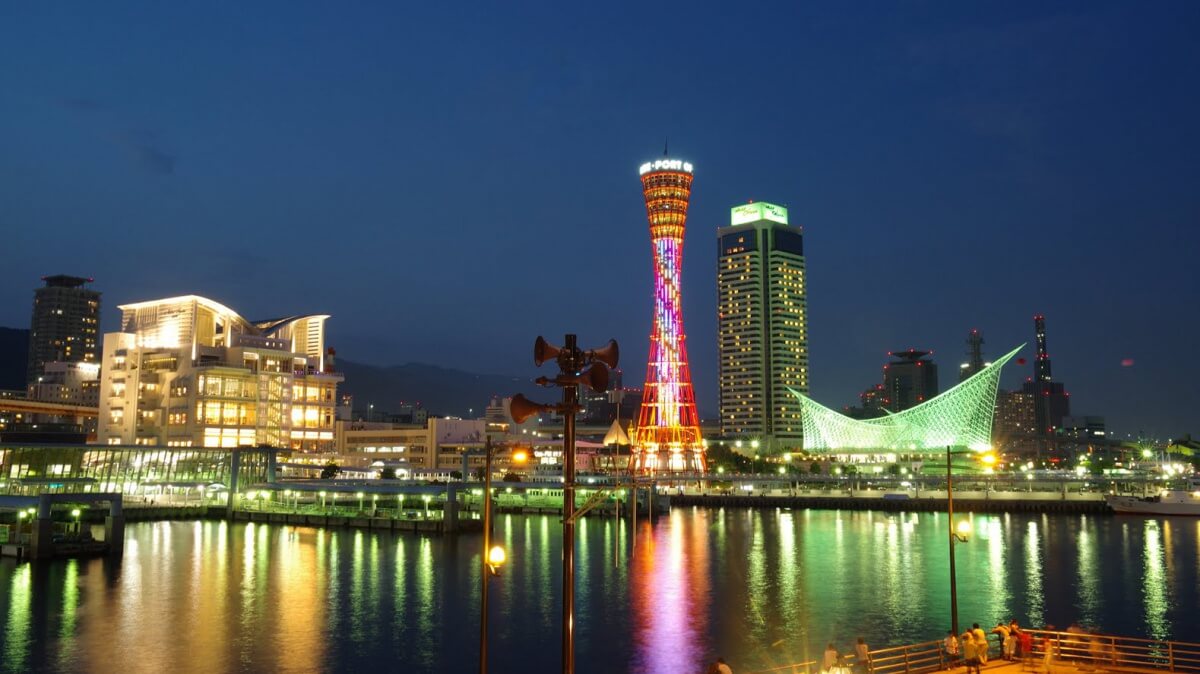 4. Kobe Animal Kingdom
Kobe Animal Kingdom is a zoo located on port island (an artificial island) in Kobe. Visitors are allowed to pet several kinds of animals including kangaroos, sheep, and capybaras! In addition, they frequently plan fun evens and special exhibits, so you can find out something new every time you go, and never get bored!
Official website Kobe Animal Kingdom
10am – 5pm
Admission ¥1,800 (adult)
5. Rokkosan (Mt. Rokko)
If you want to visit the nature within an accessible distance from Kobe, Rokkosan (Mt. Rokko) is the perfect option for you! It's not just a mountain itself, but also offers a variety of leisure facilities including a botanical garden, cafes, observatory, music box museum, and more. Visit the Rokkosan website for more details.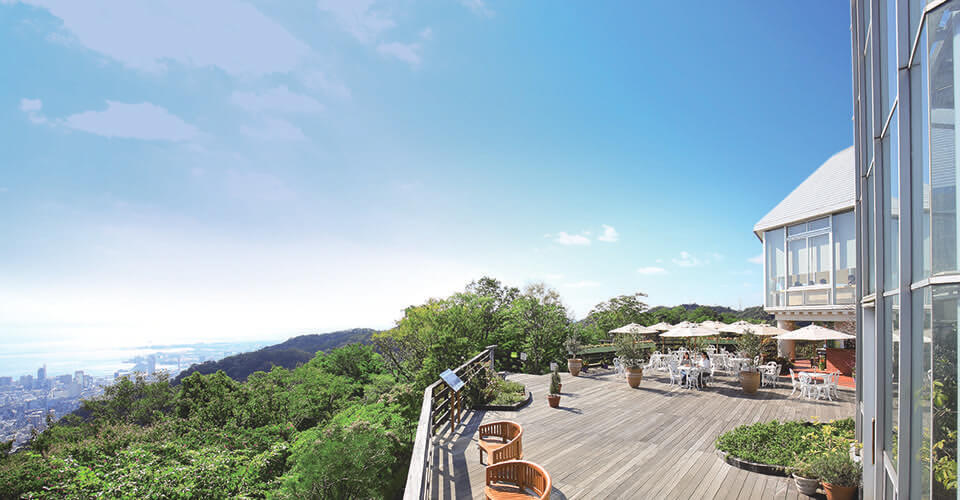 6. Kobe Nunobiki Herb Gardens
This huge herb garden is located in the vicinity of Sin-Kobe station. You can get to the ropeway platform from the station in roughly for 5 minutes, and then take the ropeway up to the top of mountain where the herb garden is located. During your ride to the top of the mountain and the herb garden you can enjoy the impressive, amazing view of Kobe city. The garden at the top is divided into 12 areas with different themes, and about 200 types of herbs and flowers are enjoyed by visitors throughout year.

Official website Kobe Nunobiki Herb Gardens
10am – 5pm (winter, every day, & spring and autumn, weekdays)
10am – 20.30 pm (summer, every day & spring and autumn, weekends)
Round-way ticket ¥1,500 (including ropeway).
7. Kobe Kitano Ijinkan (Kitano-cho)
In 1858, Japan agreed to sign a treaty that required the country to open 5 ports, including the port of Kobe. As a result, the number of foreigners living in Japan drastically increased. The government allowed them to live in some designated areas, including Kobe Kitano Ijinkan. Kobe Kitano Ijinkan is a district, located at the foot of Rokkosan, where in the 19th century a number of western-style designed buildings and residences were constructed. These mansions (Ijikan), were used as residences for diplomats and international merchants. Even though Japan experienced several wars in 20th century, some of these old buildings still remain and attract visitors from all over the world.
Official website Kobe Kitano Ijinkan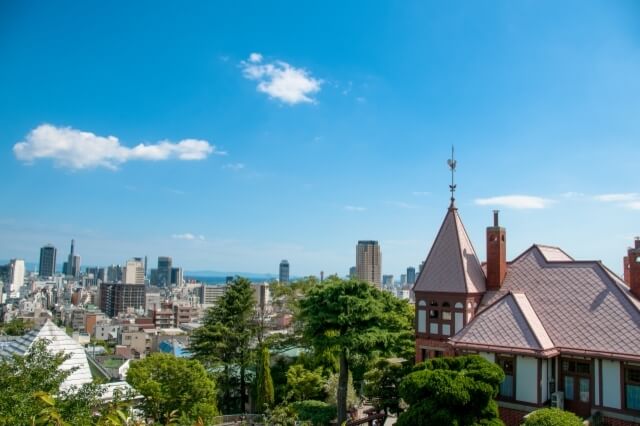 8. Kobe Luminarie
Kobe Luminarie is an annual light festival held every winter since 1995, to commemorate a big earthquake that caused some serious damage in the same year. The event takes place in the vicinity of Motomachi Station, where you can watch several places and structures being illuminated. The dates and schedule are subject to change each year, so you should check the latest updates on their website. If you are planning to visit Kobe in winter, definitely consider including it on your itinerary.
Official website Kobe Luminarie (Japanese only)
9. Try Kobe beef at a welcoming restaurant!
You can't spend time in Kobe and not try the famous Kobe beef, one of the most delicious and expensive type of wagyu beef in Japan! Only cattle that meets the very strict criteria by the Kobe Beef Marketing & Distribution Association can call themselves and be served as Kobe beef. You will definitely be surprised how tender and flavourful the beef is!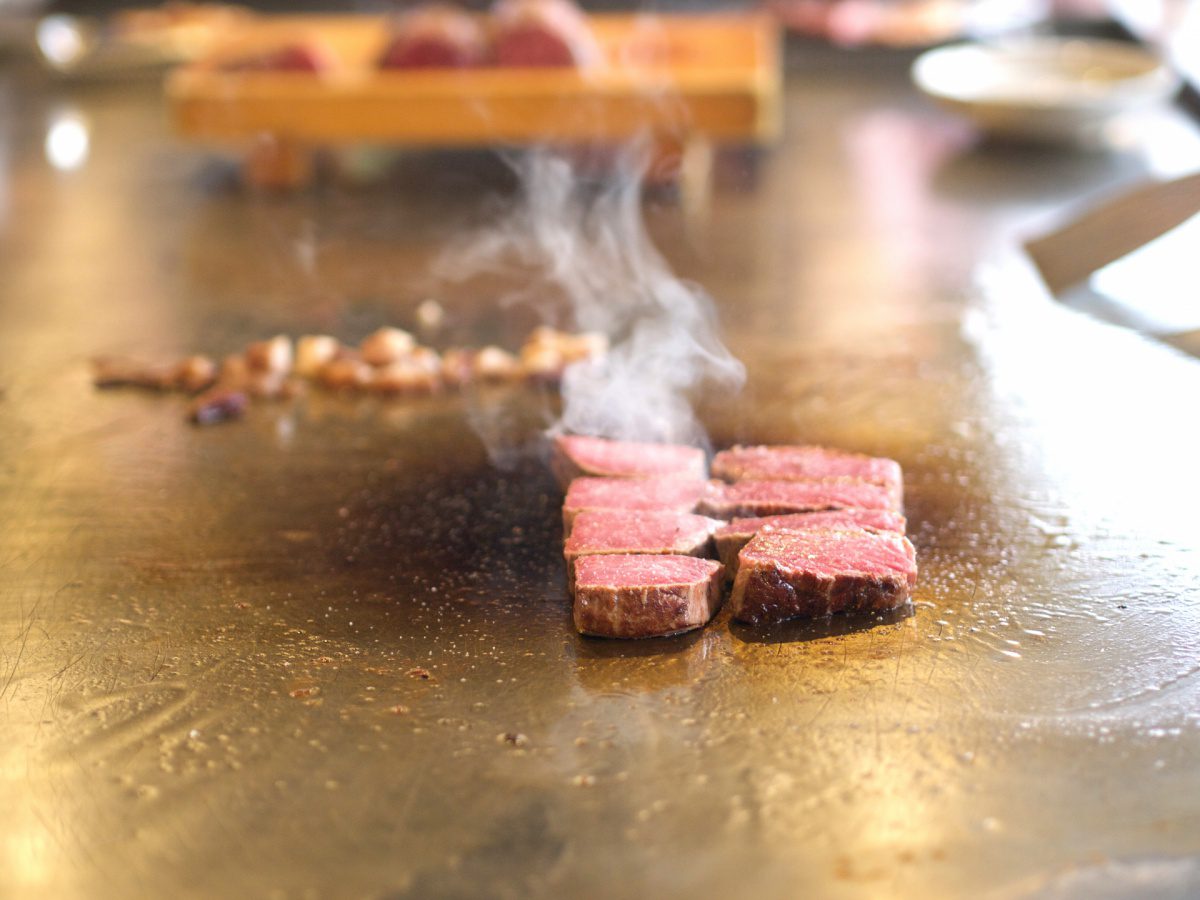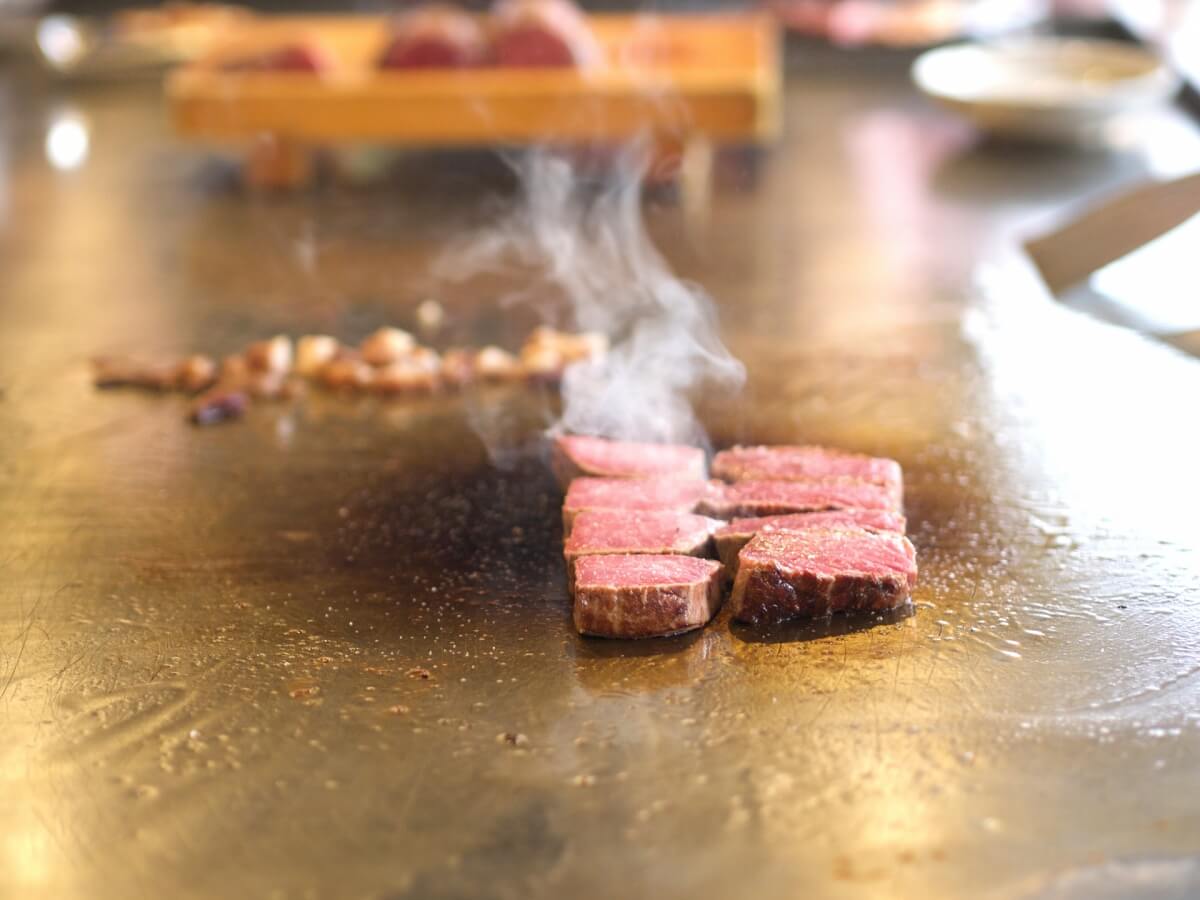 There is of course a great number of restaurants serving Kobe beef in Kobe. Our recommendation is "TOR ROAD STEAK AOYAMA", a small but welcoming restaurant with friendly and hospitable staff. Here you can enjoy Kobe beef at an affordable price. We recommend reserving your table as they get really crowded even on weekdays.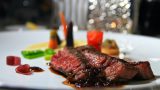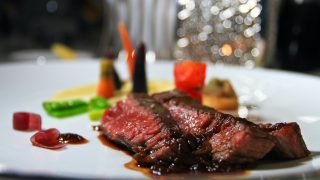 All you need to know about Japanese Wagyu Beef
Wagyu refers to the 4 breeds of purebred Japanese cattle. In this article we explain everything there is to know about this delicious type of meat and why it is so special. Itadakimasu!
10. Incomparable Night View from Maya-san (Mt. Maya)
Maya-san or Mt. Maya is one of the major peaks of the Rokko mountains. The Kikuseidai Observation Platform on the top of the mountain can be reached in two ways; you can hike your way to the summit or take the cable car ropeway system. The hiking trails start just north of Shin-Kobe station and will lead you to the summit in 3-5 hrs, depending on the trails (and your pace). You can find a map of the hiking trails here.
The other option is going by public transport. From Sannomiya station you need to take a bus, a cable car, and a ropeway to reach the top. This may sound like a bit of a hustle, but the (night)view of Kobe and Osaka is definitely worth it!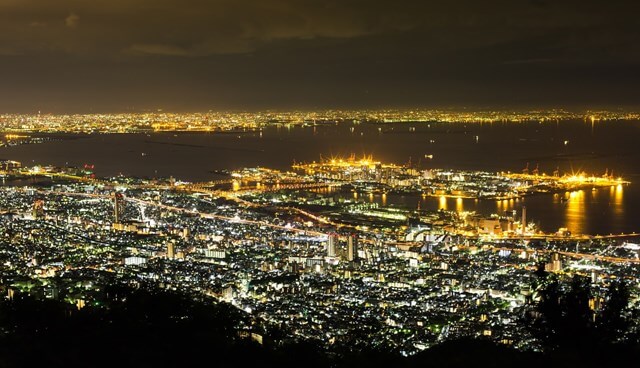 11. Nada Sake District
If you like Japanese Sake, you should definitely go to the Nada District. Nada is the top sake producing region in Japan. They have great resources to make delicious sake because of the availability of high quality rice, suitable water and favourable weather conditions in this area. There are many Sake breweries operating in this district but Hakutsuru Sake Brewery Museum is our recommendation. They depict the sake making process in an interesting way at the exhibition and of course, you can try freshly brewed Sake at the tasting area.
Official website Hakutsuru Sake Brewery Museum
9.30am – 4.30pm
No admission fee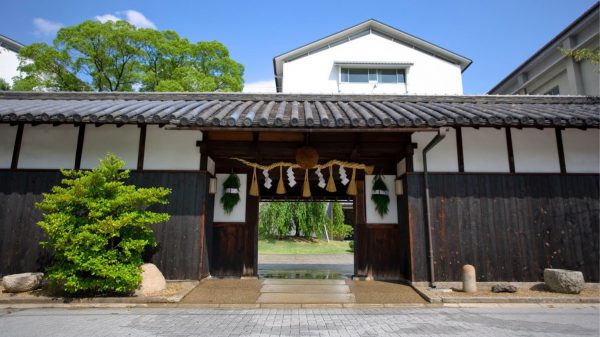 Maps
If you need some help to organise your trip to Kobe, you should definitely check out our private tour with a local English guide. We're happy to help you make your trip to Kobe a safe, comfortable, and unforgettable one!
Kobe 1-Day Highlights Private Walking Tour (7 hours)
The itinerary is flexible and can be changed depending on your request!
Osaka Food and Drink Tour @ Kuromon Market and Dotonbori Area
Plan your trip to Kobe on your own, and then head to Osaka to have a wonderful walk and eat tour with our local guide!
Where to stay in Kobe?
As we mentioned before, the night view of Kobe is one of the highlights of Kobe. So we strongly recommend staying 1 night in Kobe. Our top picks are:
Compared to other big cities, Kobe is relatively small and easy to explore either on foot or by public transportation. If you are interested in traveling to a city less crowded than Tokyo or Osaka, but still enjoyable, Kobe is always there to offer you new excitements and discoveries! Will you visit Kobe next time you are visiting Japan?
Follow us on Instagram, Twitter or Facebook for more travel inspiration. Or tag us to get featured! 
Happy travelling!
Other articles you might like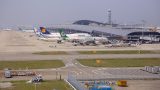 How to get to and from Kansai International Airport
Kansai International Airport (KIX) is located about 50 km from Osaka's centre on a man-made island. In this blog we will explain the different options to access the airport.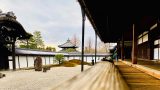 The Five Best Zen & Rock Gardens in Kyoto
Kyoto is home to some of the world's most beautiful rock gardens or karesansui. In this article we'll explain the difference between karesansui and zen gardens and give our recommendations for the most beautiful ones to visit in Kyoto!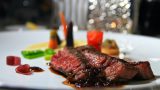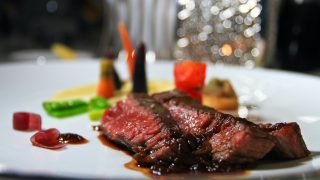 All you need to know about Japanese Wagyu Beef
Wagyu refers to the 4 breeds of purebred Japanese cattle. In this article we explain everything there is to know about this delicious type of meat and why it is so special. Itadakimasu!
---
This post may contain some affiliate links. When you click through and make a purchase we may receive some commission, at no extra costs to you.