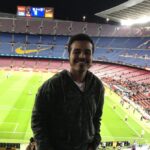 Writer's Profile
Brandon Spencer is currently an intern from the United States. He recently graduated from Berry College, majoring in sports communications, and is currently seeking many different work opportunities in various countries around the world. He loves exercising, video games, anime, and pro wrestling. He's also a big fan of soccer, so you can catch him watching a game or taking part in one!
This post may contain some affiliate links. When you click through and make a purchase we may receive some commission, at no extra cost to you.
Japanese curry is one of the most popular dishes in Japan. With most convenience stores and supermarkets selling all types of curry, it's a given that most Japanese households indulge in this easy to make, yet very delicious tasting dish. Rather than being the typical spicy curry one would think of, the Japanese style curry is similar to a stew or sauce of sorts, with various types of meat and vegetables added to this savory dish. With so many different types and variations of curry to choose from, it can become daunting to find the right restaurant that'll suit your tastes. Don't worry, we got you covered, here are the 10 best curry restaurants that you can find in Tokyo!
1. Curry Station Niagara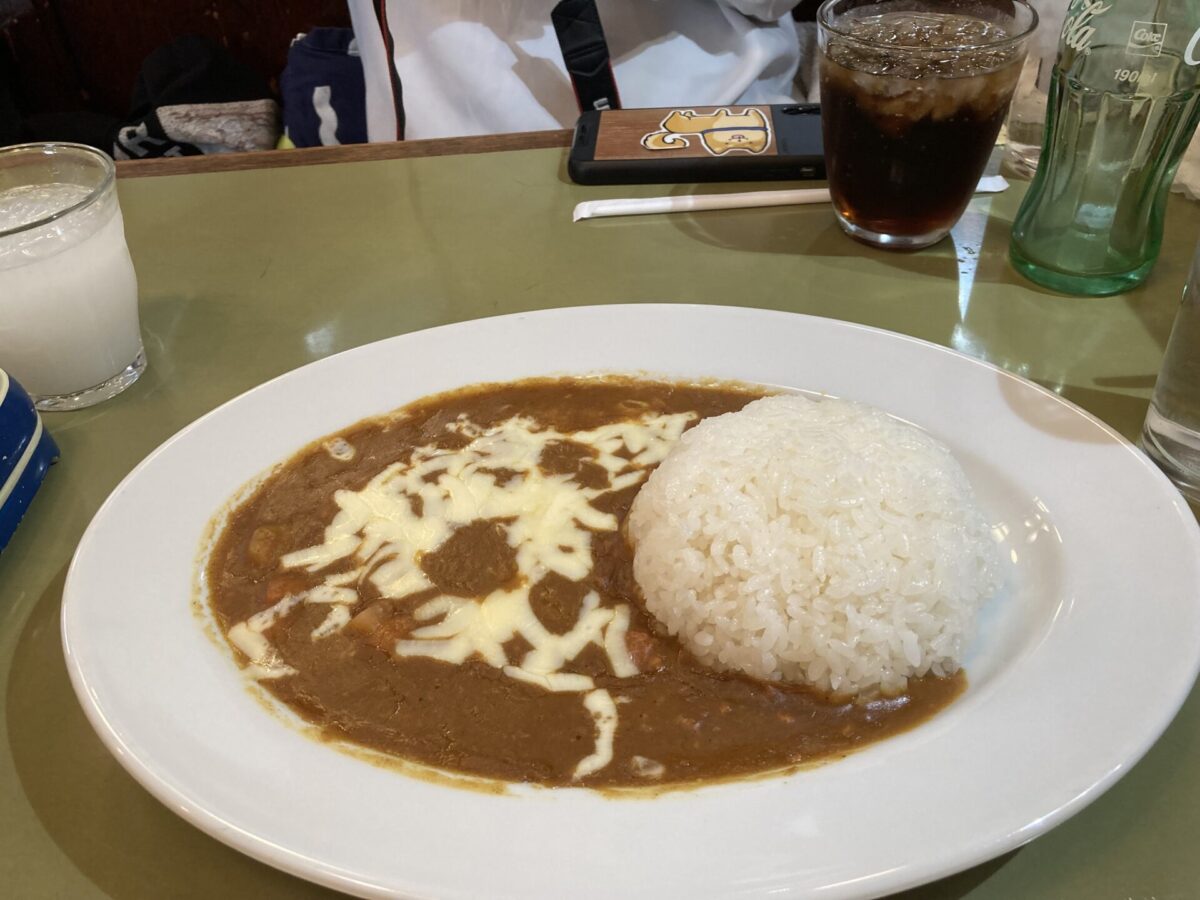 All aboard the curry train! No, I mean it, literally. One of the charms of Curry Station Niagara is that they have miniature trains delivering your curry to you, making this a great place for families to eat as kids can be kept entertained throughout the meal. You can also find the owner of the restaurant dressed in their train conductor uniform and get a picture with them as a memento. Not only is the presentation of this restaurant great, but I heard their curry isn't half bad either! They serve a variety of different styles of curry, with flavors ranging from mild to super spicy. So, if you think you can handle the spice, stop by Curry Station Niagara to indulge in some light "training"! 
Website: Curry Station Niagara
2. Tomato (Ogikubo)
Constantly ranked as one of, if not the best curry restaurant in Japan, Tomato has garnered a reputation like none other. Being one of only three "kare raisu" restaurants to be awarded the Bib Gourmand by the Michelin Guide, usually means that a restaurant is on their way to receiving a Michelin star! Tomato can often be seen with a large queue waiting outside when it first opens, as despite its popularity, the restaurant itself only sits 10 people at a time. As I said, Tomato is always ranked as the top curry restaurant in Japan and for good reason as one of their most popular dishes is the dense, yet flavorful wagyu java curry. Tomato is also known for the large quantity of spices, housing over 36 different spice blends that can be seen on display throughout the restaurant. So, if you want to taste arguably the best curry in all of Japan, Tomato has a queue waiting for you!
Location: Tomato
3. Curry Bondy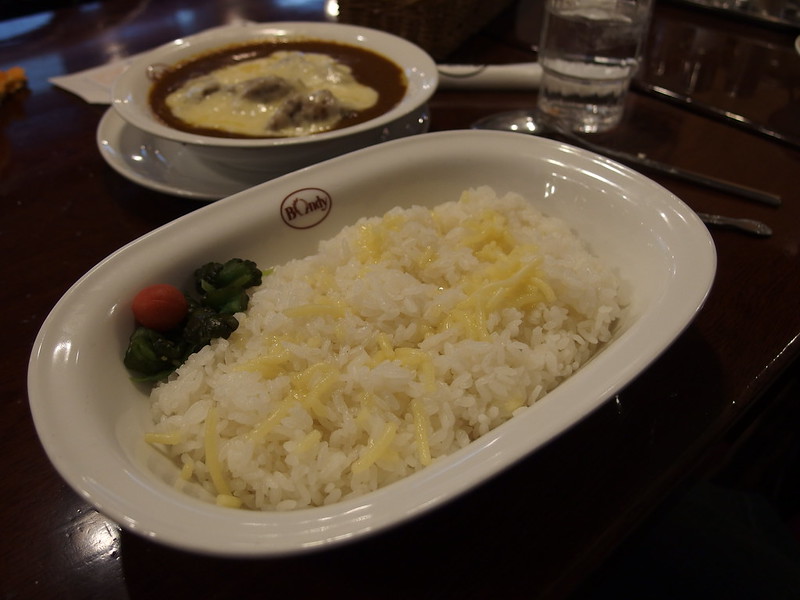 The name's Bondy, Curry Bondy. Honestly though, the only thing that this restaurant is missing is a tiny mascot of a bowl of curry cosplaying as James Bond, other than that I'd say it's pretty good. On a more serious note, Curry Bondy is a name that most Japanese know in the curry game, as it is also ranked fairly high on the list of curry restaurants to go visit in Tokyo. Located in Jimbocho, the queue for Bondy is also a bit of a wait, but what makes Bondy a bit different from the other curry restaurants is the way in which they serve the curry. The curry at Bondy is usually served on a separate plate, rather than on top of the rice like most curry restaurants, and it also comes with 2 boiled potatoes with butter on the side. While Bondy may be a bit more on the pricey side compared to some other options on the list, many say that the taste of the curry is worth the price of admission.
Website: Curry Bondy
4. Kasei Curry
Kasei can be translated to "Mars" and it is said that the owners named it that because the flavor is so unique that it's not from this world! Having been frequently showcased on TV on numerous occasions, Kasei Curry has garnered a reputation for not just serving tasty curry, but for its unique appearance compared to its competitors. As you enter the restaurant, you'll be able to see a ticket vending machine where you can decide on your meal and they are labeled with pictures of animals, showcasing the types of meat they provide. The meat at this restaurant is also considered as a topping and the variety of meats you can add to the curry are second to none, ranging from chicken all the way to kangaroo meat! If you're looking for a curry unlike anything you've ever tasted before, I'm pretty sure Kasei curry should be your next foodie destination.
Facebook: Kasei Curry
5. Curry House CoCo Ichibanya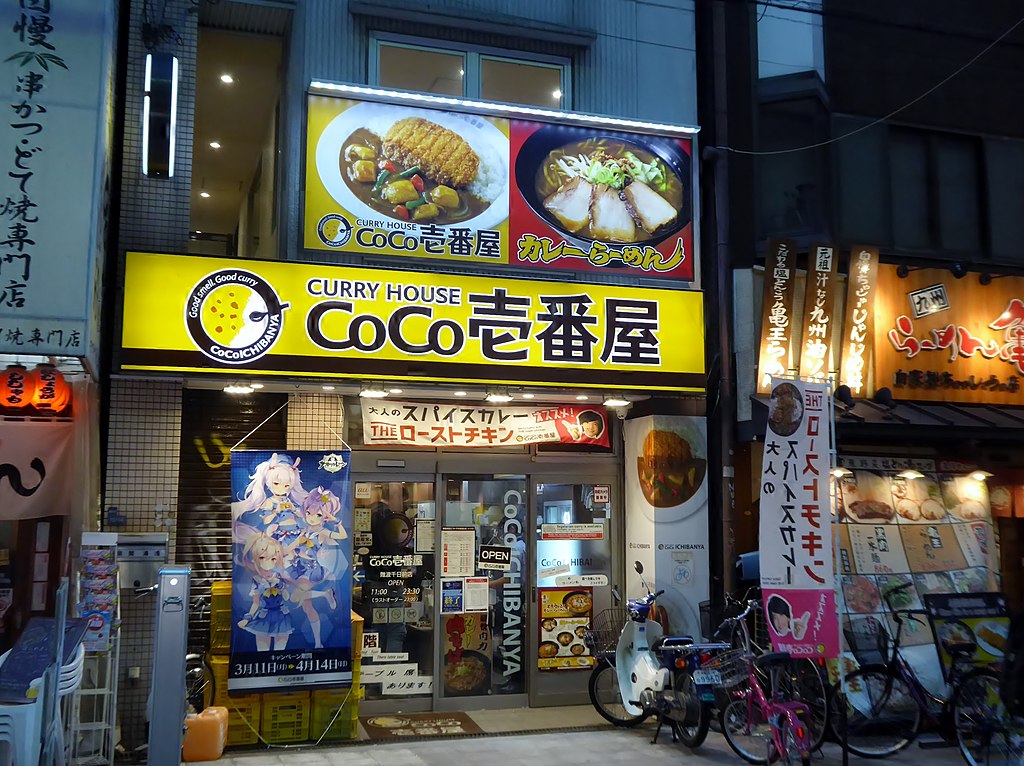 Step aside Waffle House, there's only room for one food-affiliated living arrangement around these parts and that's Curry House CoCo Ichibanya! Coco Ichibanya, Coco Ichi for short, is similar to a fast food restaurant, as most people order their food and are out the door fairly quick, but it doesn't mean that there aren't seating arrangements within the restaurant itself. One of the positives about CoCo is that the food is on the relatively cheap side, making it an affordable option for those who still want to eat delicious curry. The curry options at Coco Ichi are second to none, as you can have any type of kare raisu you can imagine, ranging from chicken, pork, sausage, and they even have vegetarian options available.
Website: Curry House CoCo Ichibanya
6. Kare wa Nomimono
Kare wa Nominomo can be loosely translated to "Curry is a drink" as this restaurant is known for the quantity of food that they serve to the customers. The "volume" of the dish (you get it now?) is staggering and while it may not be the most appealing dish on the eye, Nomimono has a reputation of serving some of the best tasting curry. The curry itself is a typical Japanese-style curry, so you won't really find many options for increasing the spice level, but the savory flavor of the curry should be enough to quench your lust for spice. And on top of all the food that was given to you, this restaurant offers you everyone's favorite words, FREE toppings! Which means you can further grow the mountain of food that you were provided with. With there being multiple chains of this restaurant located throughout Tokyo, Kare wa Nomimono is the perfect place to stuff yourself during your lunch break or after a hard day at work!
Website: Kare wa Nomimono
7. Kitchen Nankai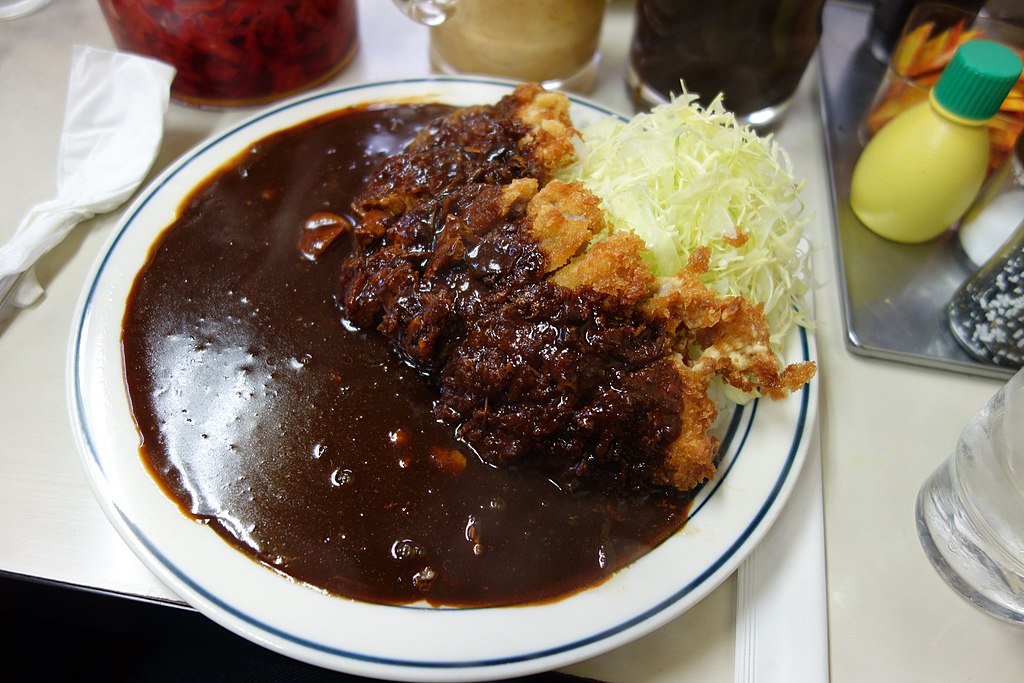 Jimbocho seems to know how to make their curry right, as Kitchen Nankai is yet another restaurant from the area that is well-renowned for their curry. Kitchen Nankai can be considered a "yoshoku restaurant" which means that it has taken inspiration from various Western and European dishes when creating their menu. The curry at play here is a bit spicier than the other restaurants, considering they were influenced by western-style dishes, and the most popular dish served at Kitchen Nankai is the katsu curry. While there usually is a queue at times throughout the day, at Kitchen Nankai the staff will come out and take your order! So, when you've finally made your way inside the restaurant, you can just sit down and enjoy your delicious meal.
8. Curry&Cafe SAMA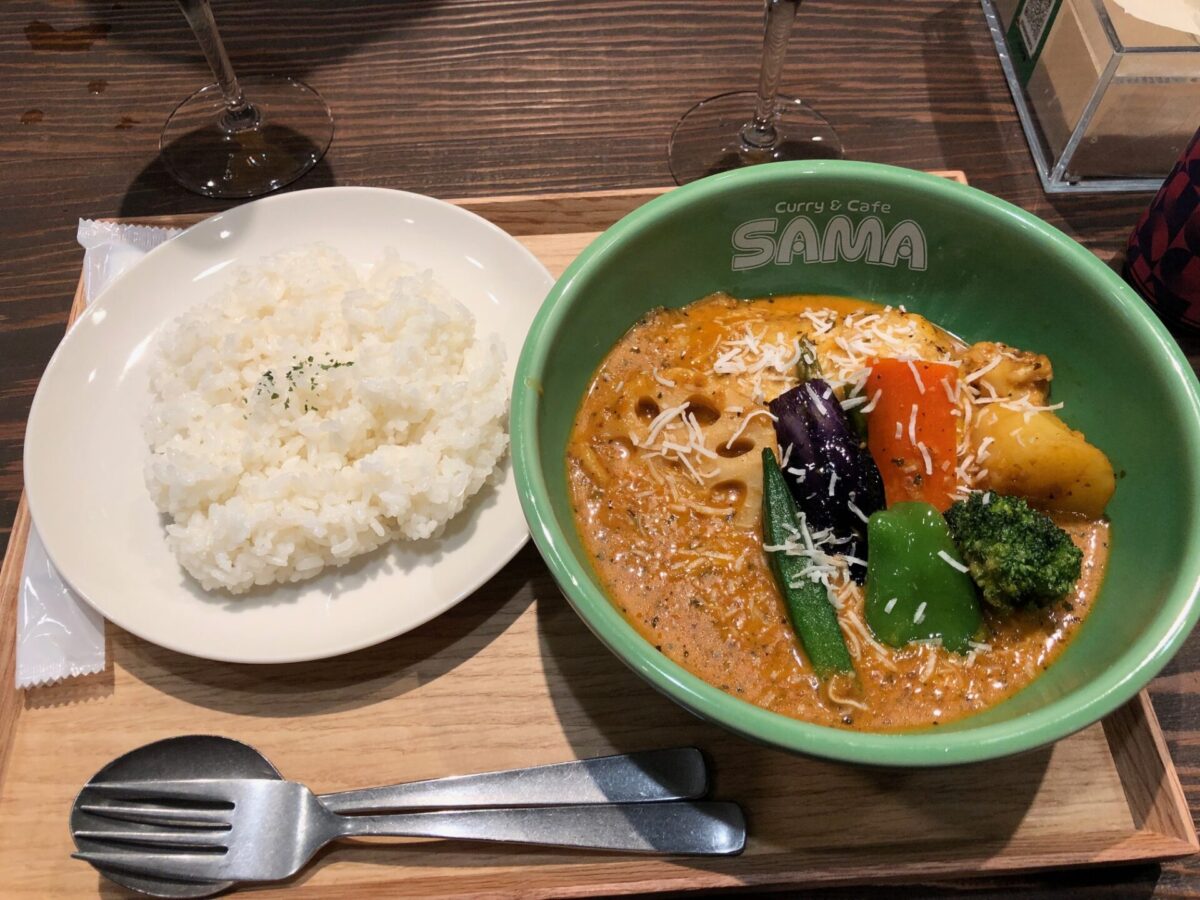 Curry&Cafe SAMA originated in the Hokkaido region, but had garnered so much popularity that it expanded all throughout Japan. One of the main specialties at SAMA is their soup curry and I know what you're going to say, what exactly is soup curry? Well, let me indulge you for a hot second, soup curry originated from Sapporo, Hokkaido, in the early 1970's and consists of various types of meat and vegetables, with light curry flavoring. SAMA's spice level for their curry ranges from level 1 to level 30, a level in which they call the "Unknown Zone", so unless you're a member of the Spice Girls, I would be wary. You are also given an abundance of different soup broth options, ranging from vegetable to shrimp broth. If you're interested in trying the famed soup curry, SAMA should be near the top of your list.
Website: Curry&Cafe SAMA
9. Yakuzen Soup Curry SHANIA
Not to be confused with the ever-infamous game series, Yakuza, Yakuzen Soup Curry SHANIA is also another great option for those hunting down soup curry around Tokyo. For those who don't know, Yakuzen is a Japanese term that is used when food is blended with Chinese medicinal herbs called kanpo, which is also one of the ways soup curry itself originated. At Yakuzen, they offer a variety of different meals that can appease anyone's taste buds and eating regimens. They even offer vegan options for curry and as someone who is not a vegan and has eaten this dish before, It tastes amazing! With all kinds of intricate items on their menu, Yakuzen should be a must try for any curry aficionados!
Twitter: Yakuzen Soup Curry SHANIA
10. GoGo Curry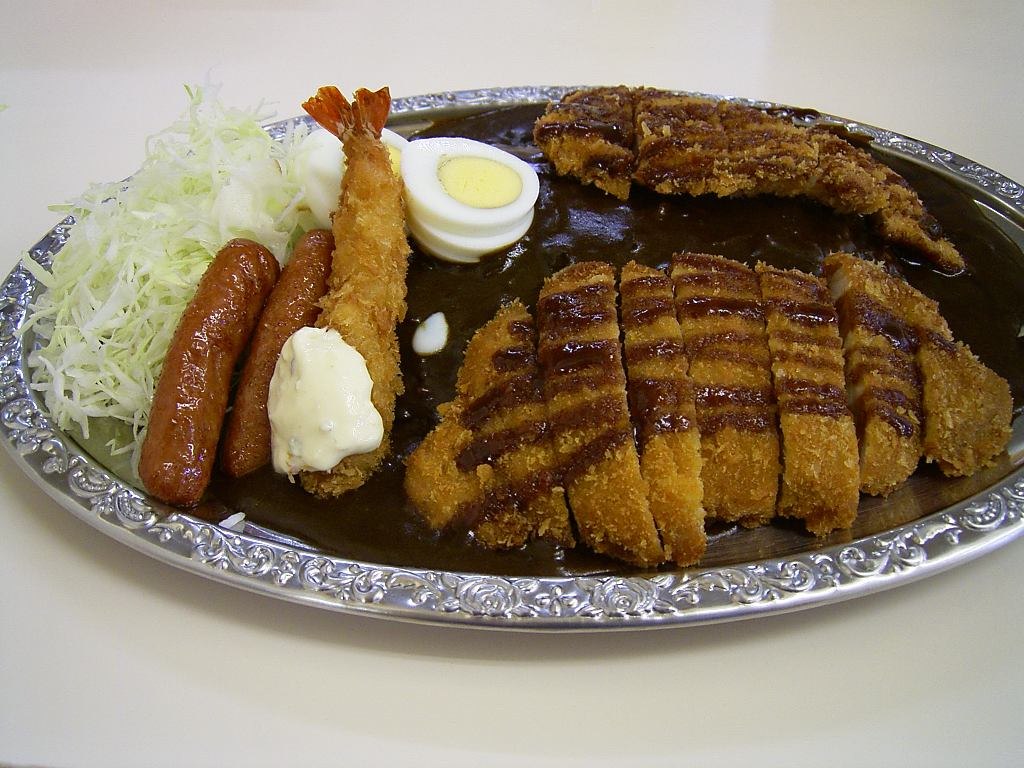 Writing an article about curry and not including GoGo Curry would probably put me on the naughty list for curry lovers around Japan, as it's almost sacrilegious. GoGo Curry is one of the most convenient restaurants you can find in Japan, in fact, this chain restaurant is so popular that you can even find them in the U.S. and some European countries! At GoGo Curry, you can order your food at the vending machine the moment you enter and once you've selected your order, you will be directed towards any open seats at the counter. You can also get curry with much bigger portions, as most of their menu is named after airline seats. The best part of it all is that the curry is sold to you at a very affordable price, depending on the portion you want, as well as still delivering in the flavor department.
Website: GoGo Curry
Japan Wonder Travel Food Tours
Japan Wonder Travel is a travel agency that offers guided tours throughout Japan. 
From private walking tours to delicious Food and Drink tours, we can help organize the best tours just for you! If you want to explore Japan and learn more about the history and backstories of each area you are traveling in, our knowledgeable and friendly guides will happily take you to the best spots! 
In addition, we can provide you with any assistance you may need for your upcoming trip to Japan, so please feel free to contact us if you have any questions or need some help!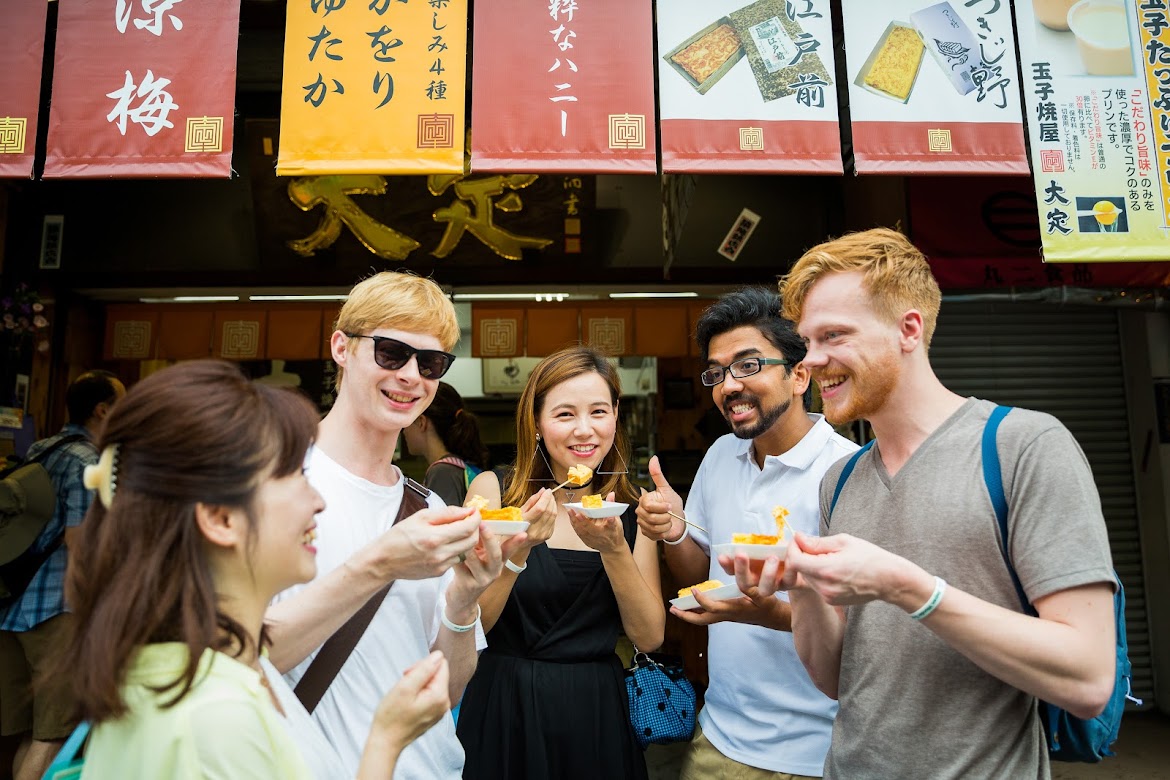 ▶Tokyo Local Street Food and Drink Tour @Sunamachi
This food tour will take you to one of the lesser-known areas of Tokyo, that is Sunamachi Ginza. You will walk through the shop filled street with your guide and be able to try some of the delicious local street foods including tempura, inari sushi, oden, among others!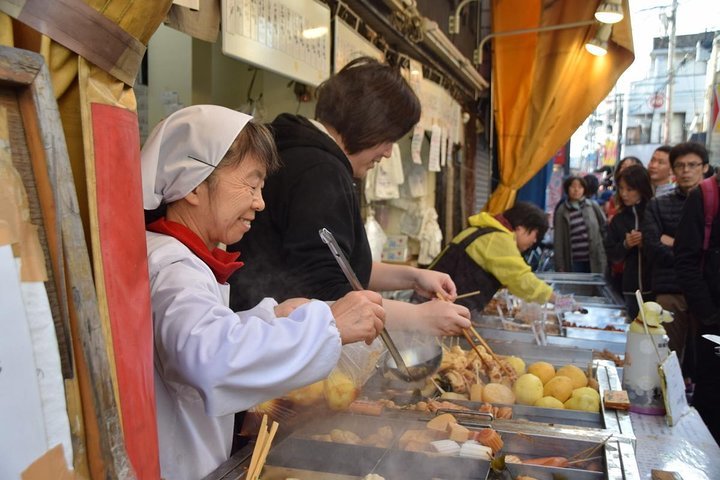 ▶Kyoto Food and Drink Tour @Nishiki Street & Gion
If you're looking to learn more about the culture and the local cuisine of Kyoto, this is the perfect tour for you! Take part in this Kyoto food and drink tour and explore the 400-year-old market and the famous Gion district.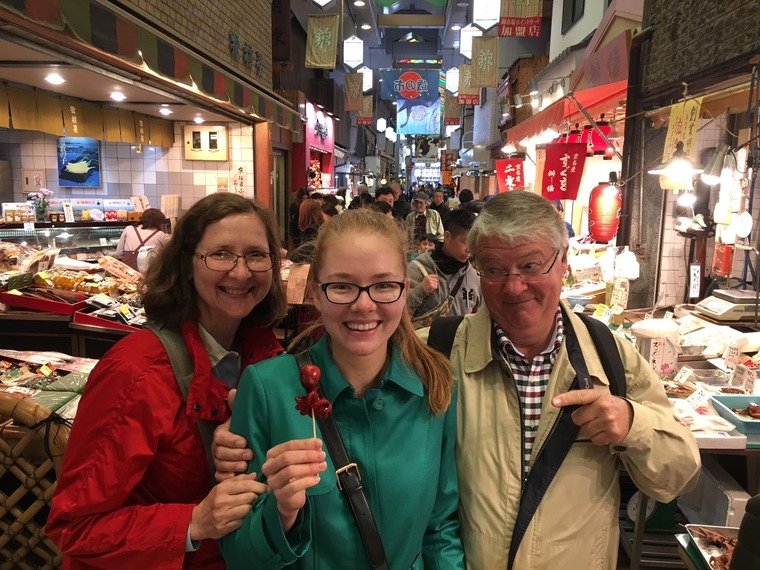 Follow us on Instagram, Facebook, Twitter, and TikTok for more travel inspiration. Or tag us to get featured!
Happy traveling!
Stay informed of the best travel tips to Japan, the most exciting things to do and see, and the top experiences to have with the Japan Wonder Travel Newsletter. Once every two weeks we will introduce you to our latest content.
Other articles you may be interested in