Japan is the most amazing tourist destination and it offers many unique experiences that you cannot find in any other part of the world. The culture of this country is an interesting blend of Eastern traditions and Western modernity that can be seen everywhere. Japan is one of the oldest civilizations and has a beautiful and diverse history. The stunning, diverse scenery with mountains and breathtaking views, which are much appreciated by the Japanese, offers so many different experiences that attract tourists from all corners of the world. In this article we give you our best reasons why you should make a trip to this amazing country at least once in your lifetime.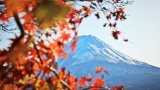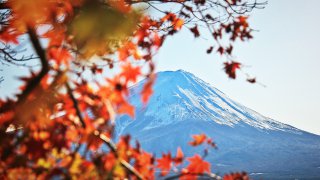 Best Places to Visit in All 47 Prefectures of Japan
Have you visited all 47 prefectures of Japan? In this article we'll talk about the best places to visit in each prefecture!
1. Pristine natural scenery
The first reason to visit is obviously the natural beauty of the country. Even though many people think of Japan as a highly modern country with flashy neon lights and advanced technology, shopping malls and high-end stores, there are many ways in which Japan is a nature lover's paradise as well!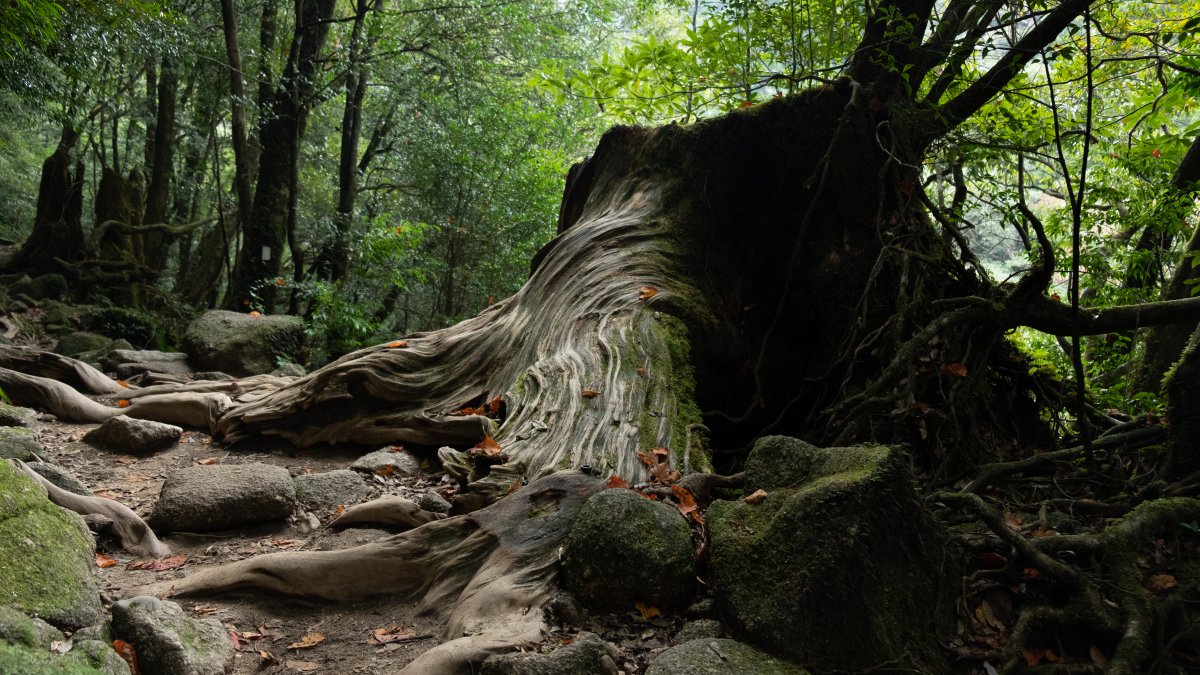 As soon as you travel outside of the big and modern cities you will discover that the country is home to some of the best natural scenery in the world. From the wilderness in Hokkaido to the white pristine beaches of Okinawa, Japan's nature is incredibly diverse. The rugged mountains, rocky coastlines, pristine white beaches, bamboo forests and some of the world's most beautiful waterfalls are just some of the natural beauty to be enjoyed all year round.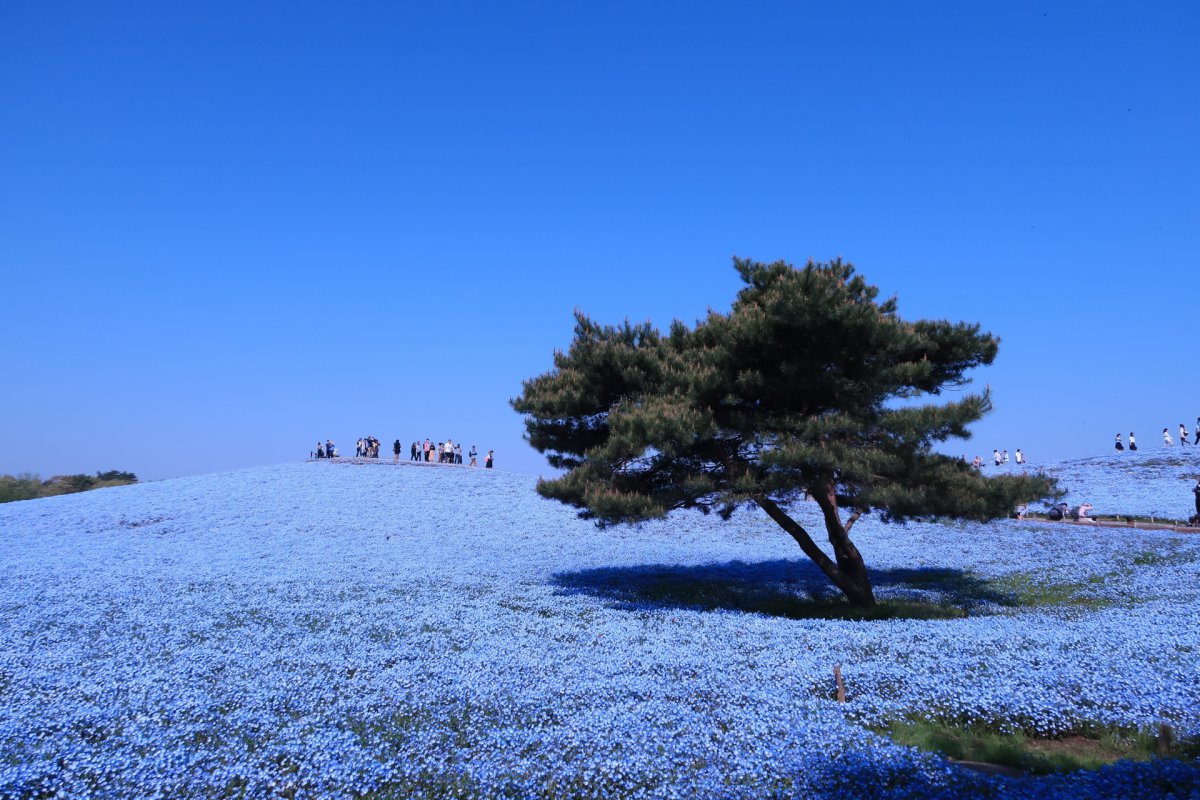 2. Mount Fuji
Mount Fuji is famous all over the world as a place to visit during any season of the year. But the majestic Fujisan is not 'just a mountain' as it takes a very special, sacred place in the Japanese culture. Since the 7th century it has been a sacred site for Shintoism, the indigenous religion of Japan. Japanese people have always held Mount Fuji close to their heart and Mount Fuji is displayed in many artistic outings, including (ancient) pottery, calligraphy, ukiyo-e paintings and woodblock prints.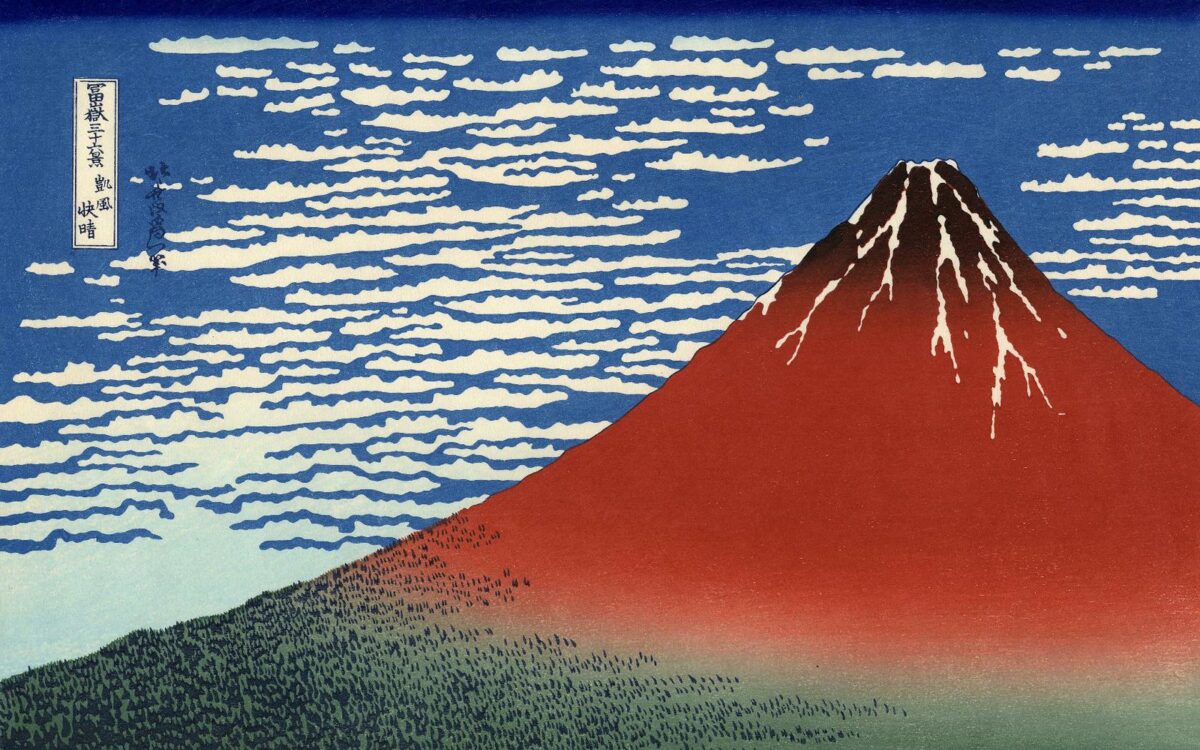 Climbing Mount Fuji is at the top of many people's bucket list and an estimated 400,000 people climb the volcano each year. The climbing season of the highest peak (3,776 m) in Japan lasts from early July to early September. Though, even if you are not keen on making your way to the summit, Mount Fuji is a sight to behold.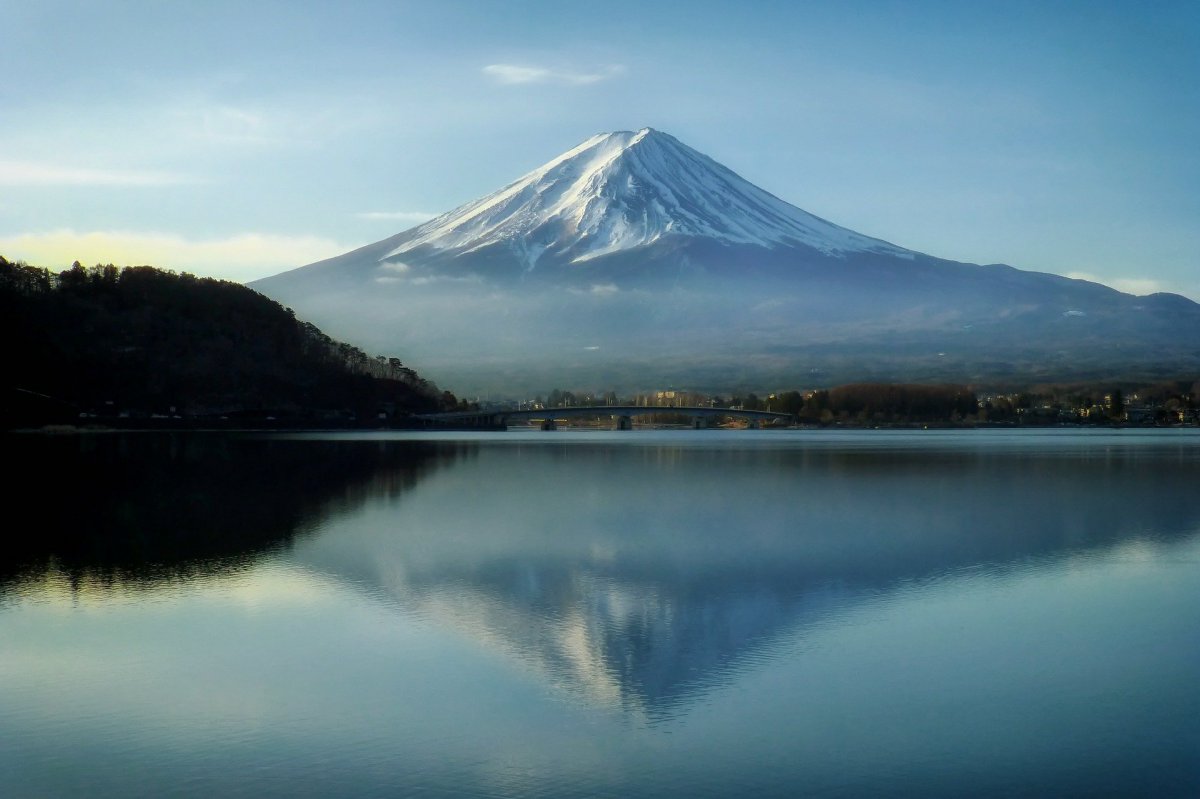 ▼Book our tour to the 5th station of Mt. Fuji!
Mt. Fuji Pilgrim Hiking Tour (1st to 5th Station)
ThisguidedtourleadsyoutoMt.Fuji'spilgrimageroutefromthebasetothe5thstation.Mt.FujiisnotonlyasymbolofJapanbuthasbeenanobjectofworshipforcenturies.AsadesignatedWo...
3. Safety
Japan is amongst the safest countries in the world, with an extremely low crime rate. This is something the Japanese are, understandably, quite proud of. Japanese people often leave their doors unlocked, children are perfectly safe traveling on the subway by themselves, and visitors are able to walk around the cities at night without having to worry. Japan's low crime rate is partly due to the cultural belief in Japan where they always prioritize the common good above their own needs. You will likely come across some situations that you might think of as dangerous or stupid behaviour, but are perfectly normal in Japan. Japan is so safe, you can fall asleep on the train in Tokyo, the world's biggest city, and wake up with your wallet and phone still in your possession. Or even on the street, you might see some salaryman passed out after 1 or 2 drinks too many but they won't be robbed of their valuables. When you do forget something in a restaurant or on the train, always try to go back, it is highly likely that someone kept it for you or brought it to the police!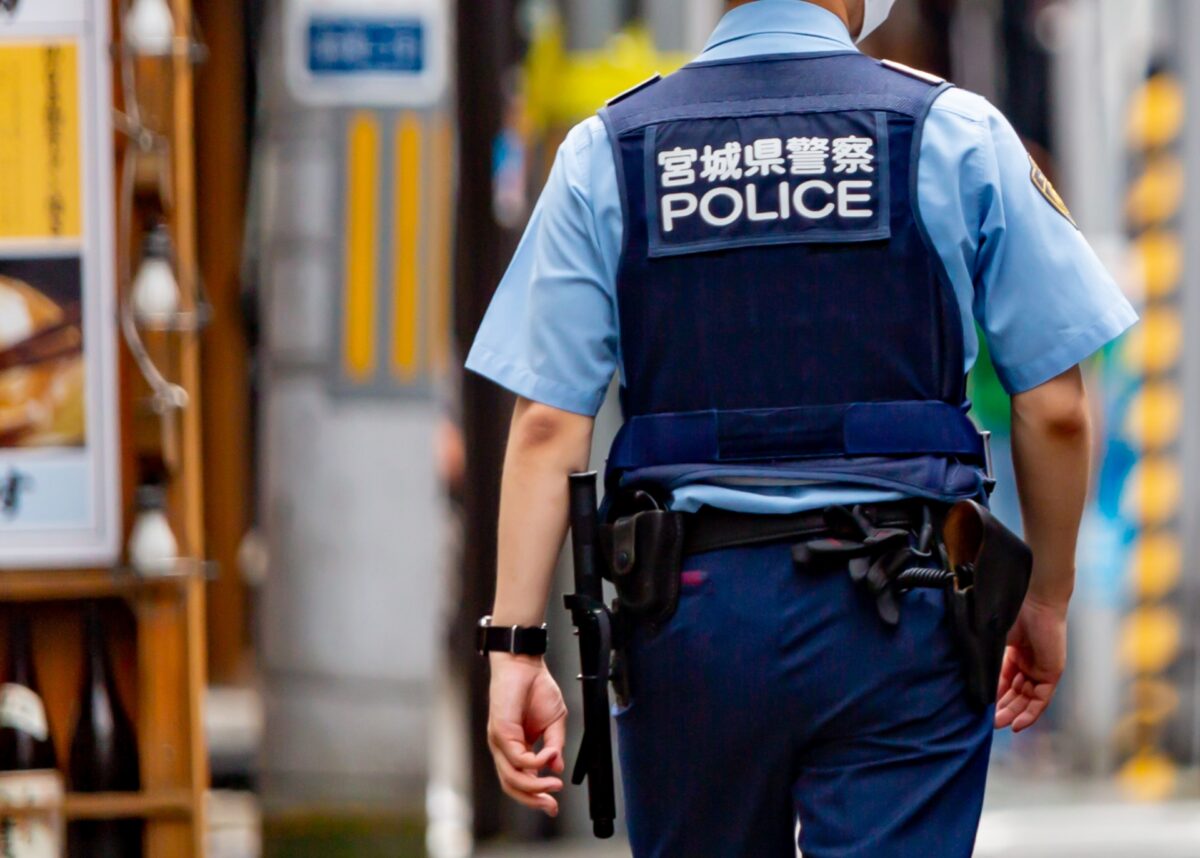 4. Incredible food
Even though Japanese cuisine is available around the world, the country attracts millions of tourists every year just to experience authentic Japanese food. Some of the usual experiences are the sushi conveyor belt and sake bars and don't forget to try some fresh sushi at Tsukiji Fish Market or the delicious street food like takoyaki in Osaka.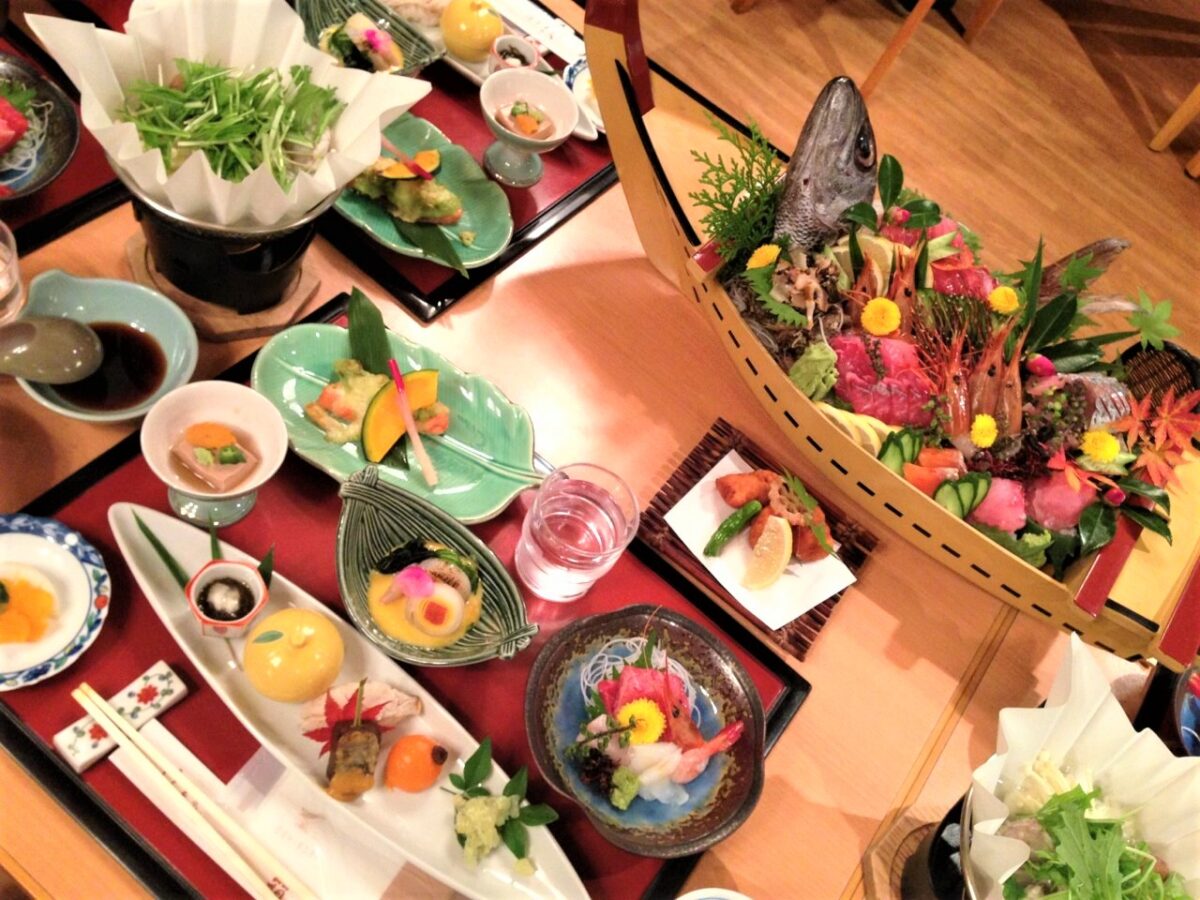 For many visitors, a trip to Japan provides the opportunity to indulge in some authentic Kaiseki food. Kaiseki is a traditional form of cuisine that has evolved over a period of thousands of years, using ingredients that are hardly found in any other part of the world. Any random, shady looking place makes the best sushi, ramen or tempura. Even the konbini food is tasty and freshly prepared on a daily basis. Tokyo has more Michelin stars than any other city in the world, with also the most three-star restaurants (12) in the world! Add to it a variety of traditional Japanese drinks and you have an experience of a lifetime waiting for you!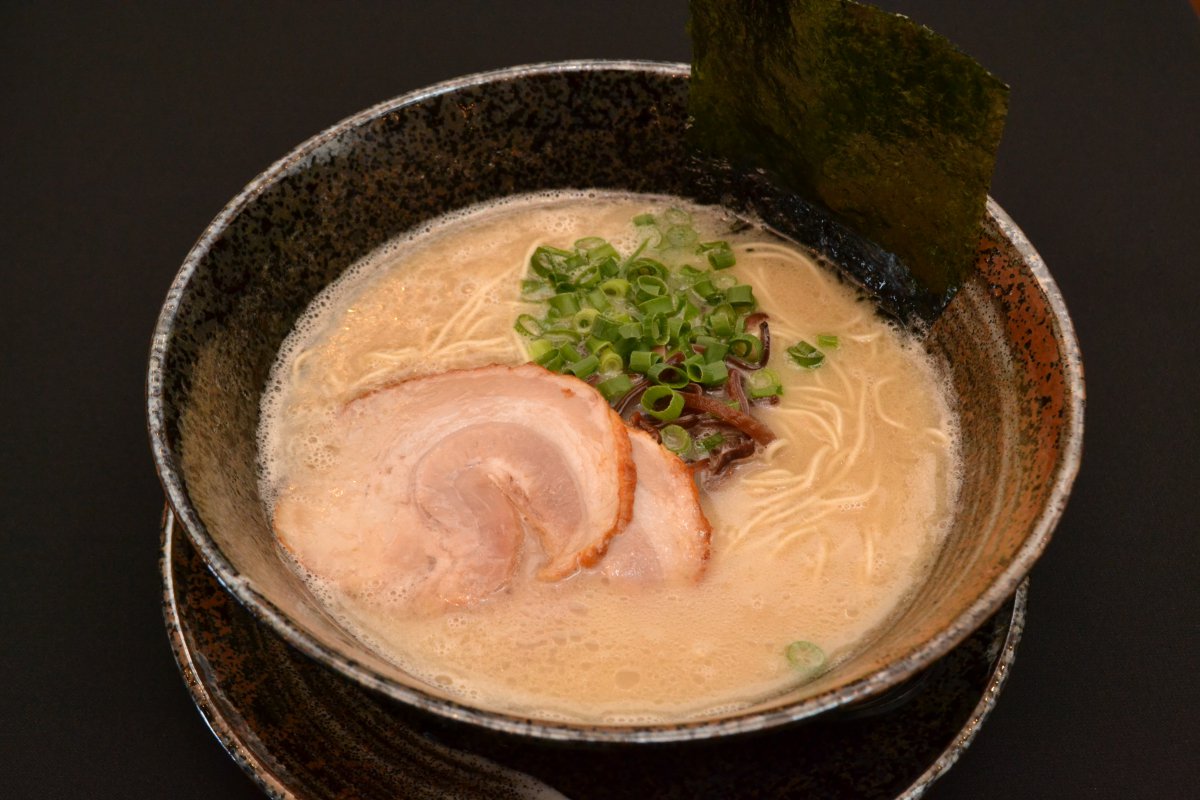 Are you hoping to try all the best food in Japan but don't know where to start? Don't worry, you can book a fun and delicious food and drink tour with us! We will assure that you will hit all the best spots that you would never normally stumble upon.
Tokyo Fish Market Tour @Tsukiji - Enjoy Local Food and Drink
JoinourTsukijiFishMarketTourforanauthentictasteofJapanesecuisineinTokyo.Indulgeinstreetfoodandsavordelicioussushiatalocalrestaurant,allwhilelearningaboutJapanes...
Shinjuku Bar Hopping Tour: Experience Tokyo's Nightlife in Izakaya
ExploreShinjukuonthisbar-hoppingtourwithaprofessionalbilingualguide!ShinjukuisthebiggestdrinkingtowninTokyo,andourbar-hoppingtourwilltakeyoutothebestspotstoenjo...
5. Beautiful temples, shrines, and zen gardens
There are an estimated 80,000 temples and shrines in Japan of all sizes and some are over 1,000 years old! The Buddhist temples and zen gardens are incredibly beautiful and if you enter them you really can experience how peaceful and magical these places actually are.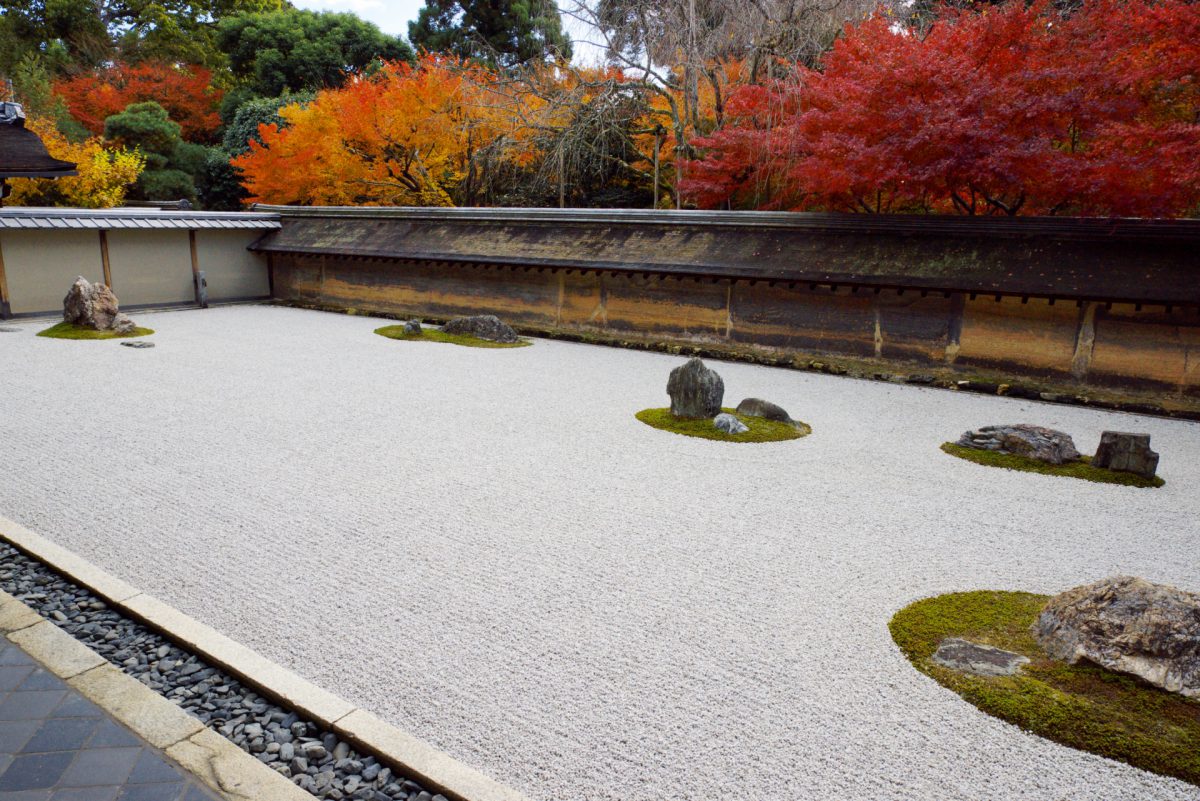 Inari Shrines are the most familiar Shinto shrines to Japanese people and they are also known as "o-inari-san". Thousands of them are spread all over the country. One of the most important Inari Shrine is Fushimi Inari in Kyoto, which is dedicated to Inari, the Shinto god of rice. It is famous for its thousands of vermilion Torii gates and definitely something you have to see with your own eyes.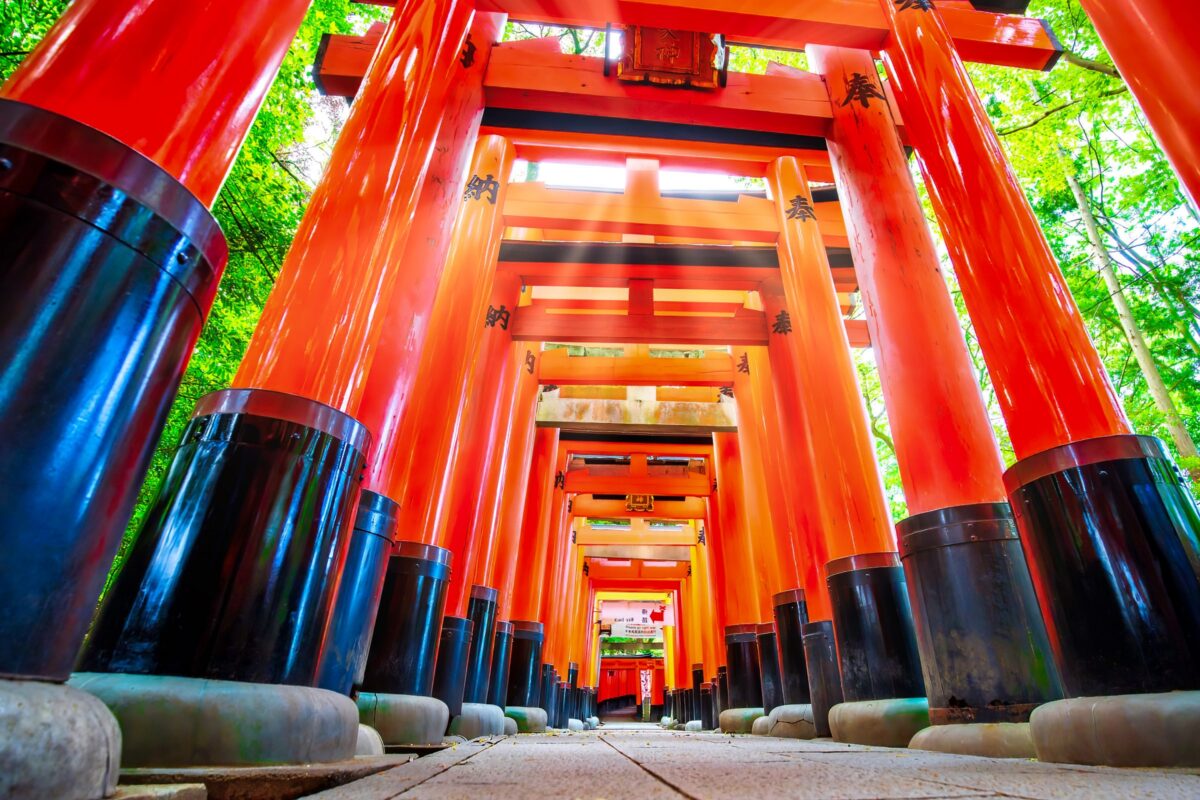 Even if you are not visiting Kyoto, you will have the opportunity to visit shrines with rows of torii gates throughout the country, even in the centre of Tokyo!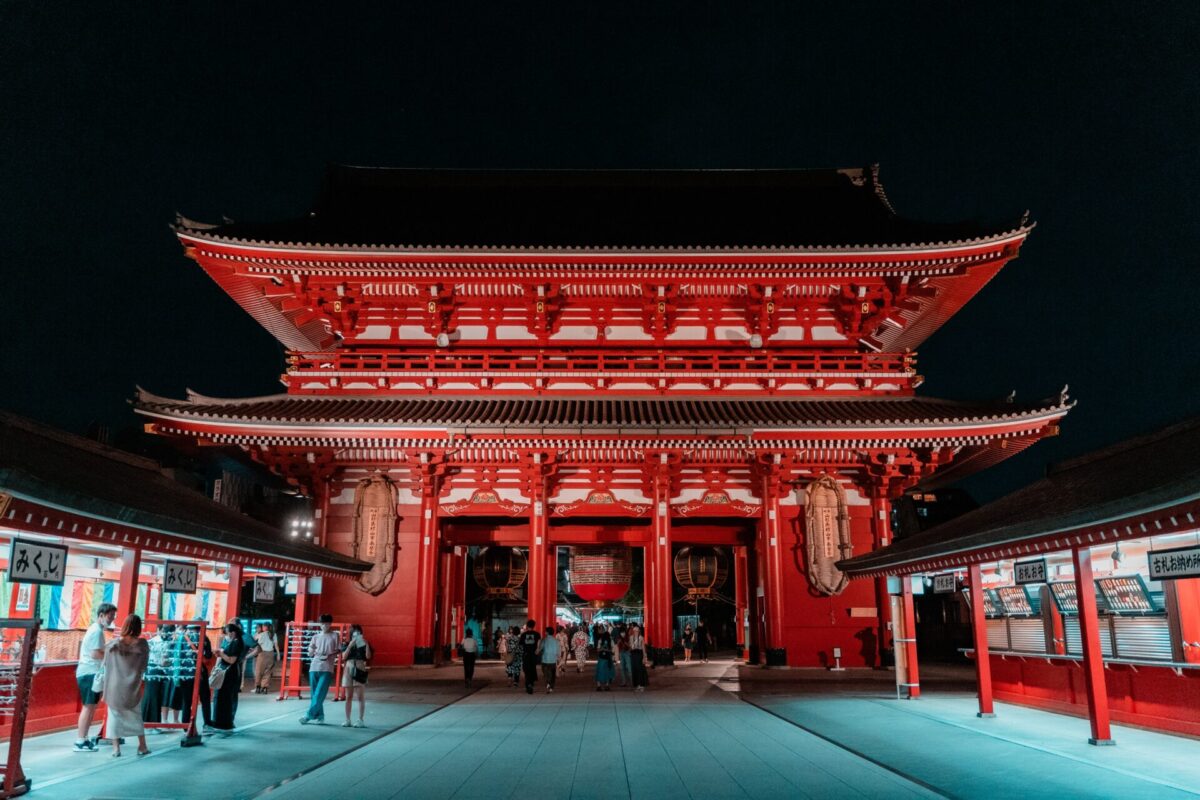 6. Friendly people
When you're visiting Japan you will quickly find out that Japanese behavior is completely different to how people behave in Western countries. People in japan have the attitude to bother the people in their environment as little as possible. You will notice it as soon as you enter the train because it is amazing how silent it is in the train! Everyone is as respectful as possible and also incredibly helpful. If you have a question or seem to be confused about something you will always find someone who can help you! The language barrier is difficult at times, but Japanese people will always try to help you. It is difficult to describe a feeling like this with words so you should definitely experience on your own.
Recommended article: Why You Should Learn Japanese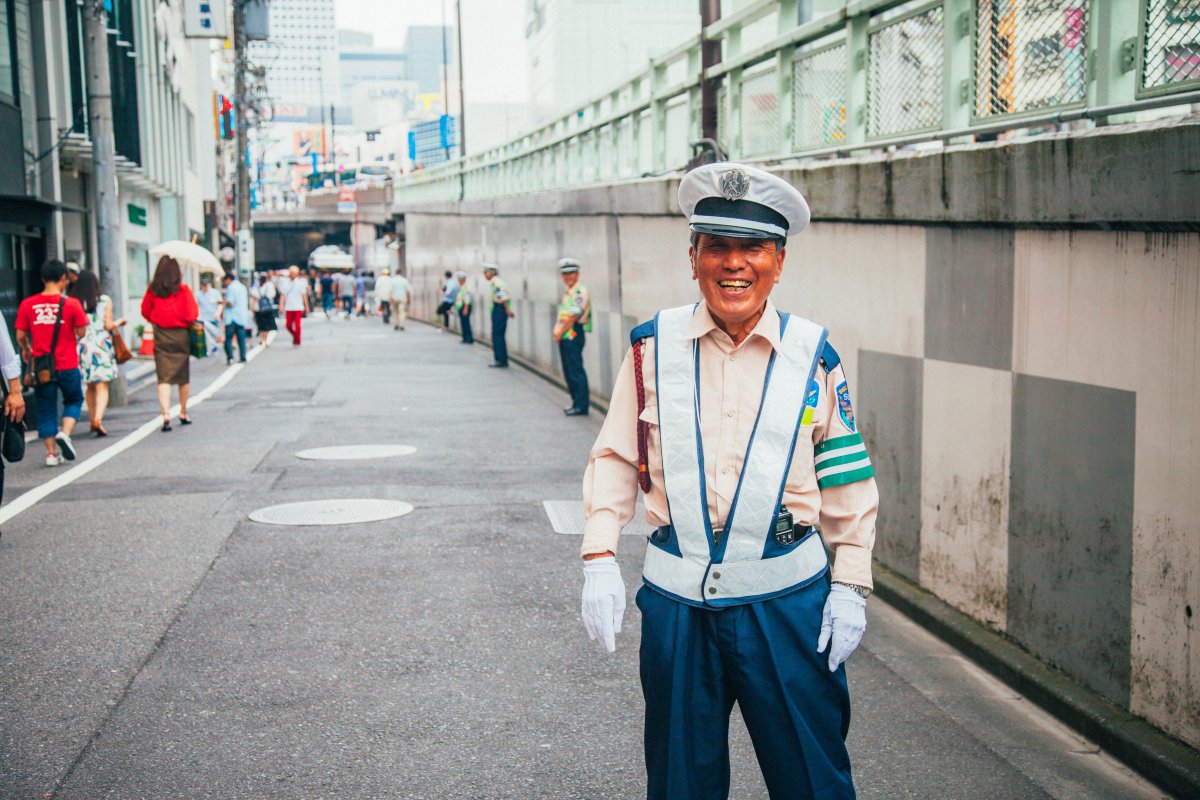 7. Efficient Public Transportation
The public transportation network in Japan is simply amazing. Especially when you are in the bigger cities, the system is just incredible. With trains or metro's departing every few minutes (during the day) it is amazing how fast you can commute from one part of the city to another part within a short period of time.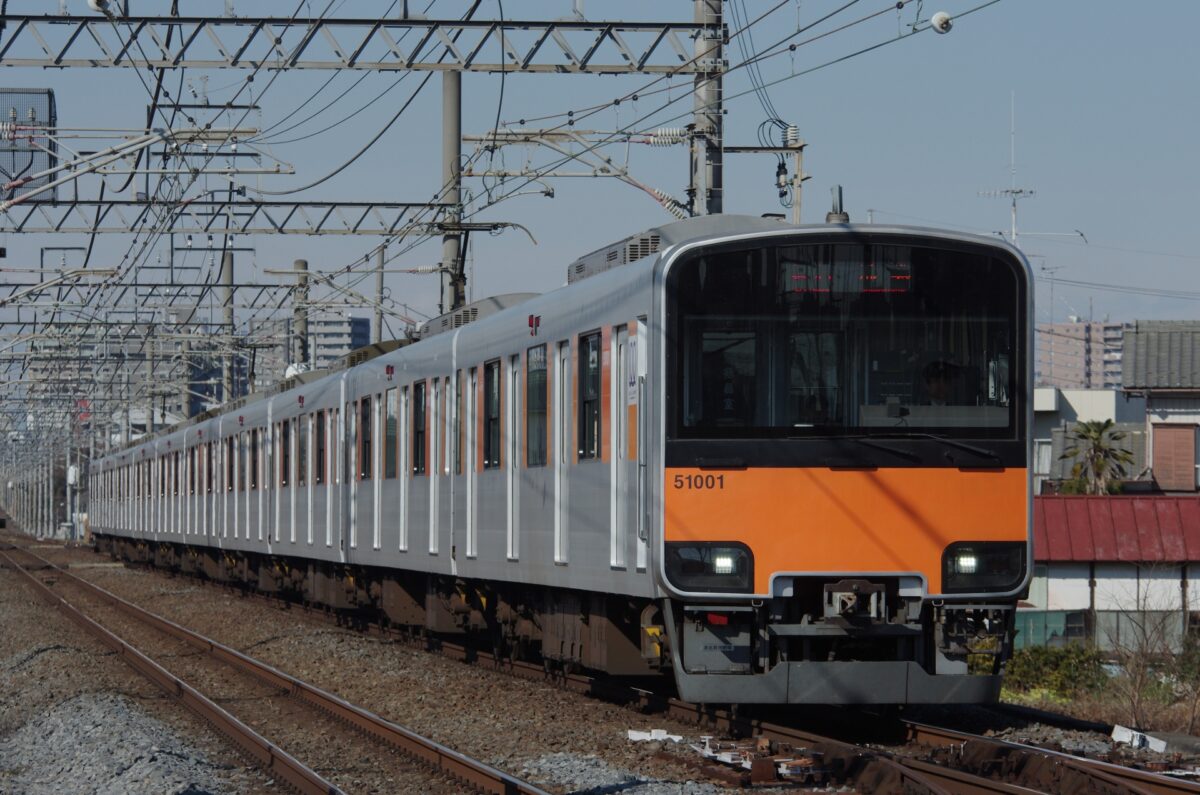 The famous shinkansen, also known as the bullet train, takes you to all parts of the country. The extensive high-speed train network in Japan, connecting Hokkaido, Honshu and Kyushu, is extremely reliable with frequent departures throughout the day. The Tokaido Shinkansen line, connecting Tokyo, Osaka and Kyoto, is Japan's busiest and most popular line with 370 departures each day! As a tourist it is definitely the most convenient, reliable, fastest way of discovering Japan. The best part for international tourists is that they can purchase a Japan Rail Pass that will give them unlimited travel for a designated period of time throughout the country!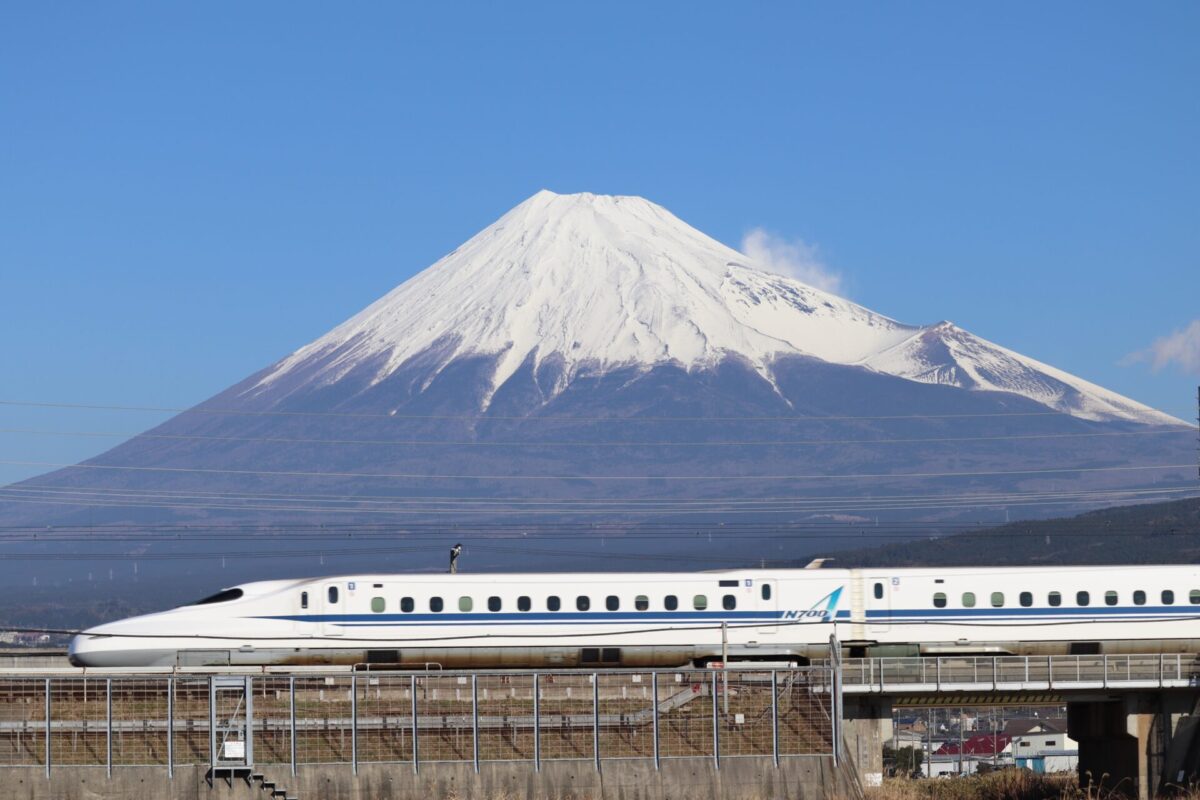 8. Thrilling experiences
Adventure tourism is not something that one would associate with Japan, but the truth is that you can find many exciting experiences in this country. Whether it is snowboarding or skiing in Hokkaido or Nagano, or cycling along the Seto Inland Sea, catching a glimpse of Mount Fuji from the rollercoasters of FujiQ Highlands or sand-boarding in Japan's desert of Tottori, the options for thrill-seekers are endless.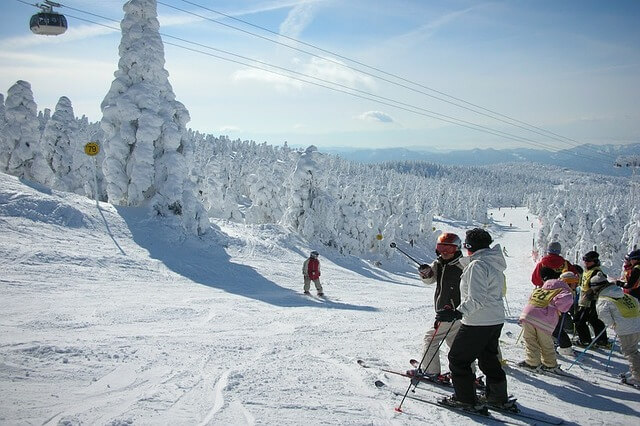 With about 75% of Japan covered in mountainous landscape you can embark on some amazing multi-day hikes or walk the steps of ancient pilgrimage routes like the Kumano Kodo Trail or the Shikoku 88 Temples Pilgrimage and witness the perfect mixture of nature and culture. At many tourist spots like Arashiyama or Asakusa you can also actively explore the area while riding a traditional Japanese rickshaw.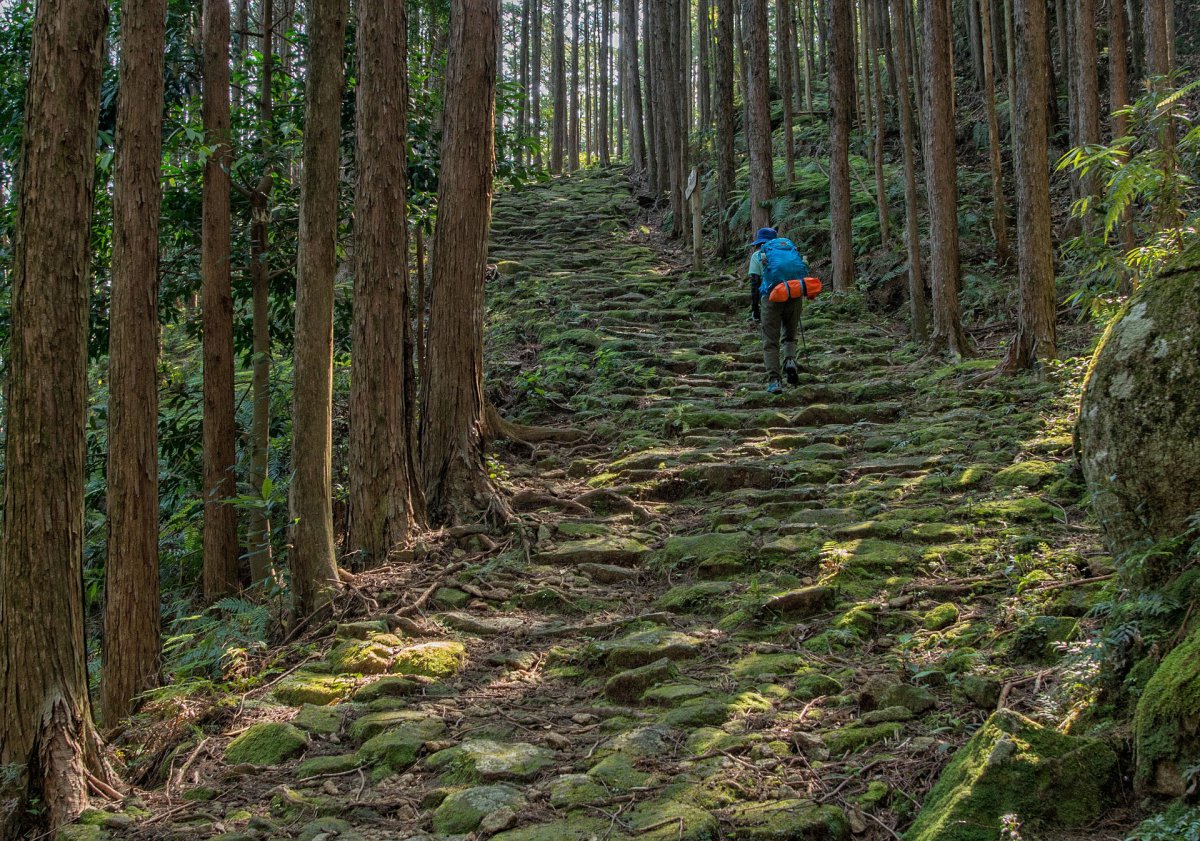 9. Festivals/matsuri
At any time of the year, Japan hosts a number of events and matsuri for anyone to enjoy. Matsuri are traditional Japanese events where often floats, called mikoshi, are carried around between temples and shrines. They often take place in the summer and attract thousands or even millions of visitors with their energetic atmosphere, and amazing street food activities for everyone to enjoy.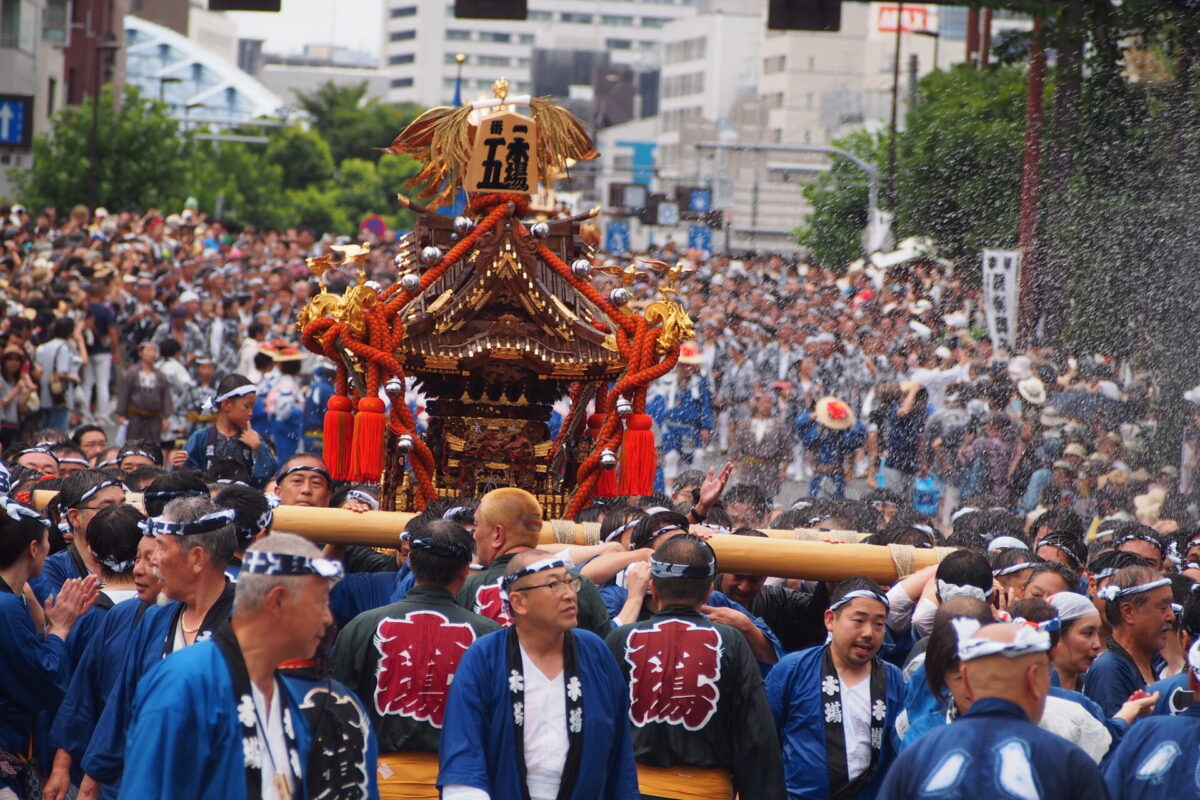 In wintertime you will find some unique and great festivals too, like the Kamakura snow hut festivals that are held around the country. There are also several illumination festivals with spectacular light shows and decorations, some only over the Christmas period where others last well into spring. Another world famous festival is Sapporo's Snow Festival that attracts millions of visitors each year with spectacular ice sculptures and cozy winter scenes.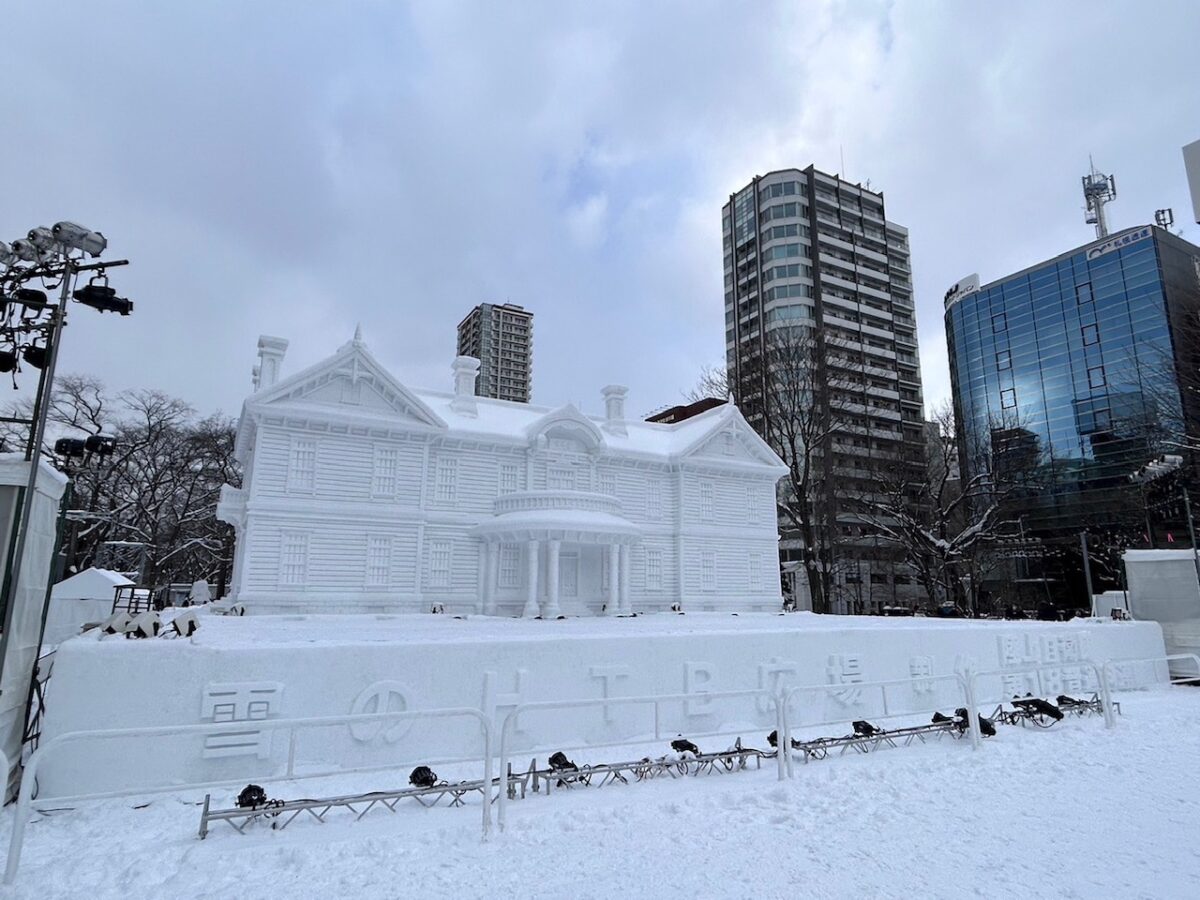 10. Clean country
Something that you will soon notice after your arrival; Japan is extremely clean! Even in the metropole of Tokyo you will not often see trash laying around, no cigarette butts on the curbs and streets smell nice. The lack of garbage bins available in the cities might make you wonder how is this even possible? The answer is simple, Japanese people respect their surroundings, clean up after themselves and take their trash home. A cultural principle that is highly valued in the Japanese society is mottainai, which can be freely translated as nothing goes to waste. When something is broken, it is not immediately replaced but often repaired and re-used.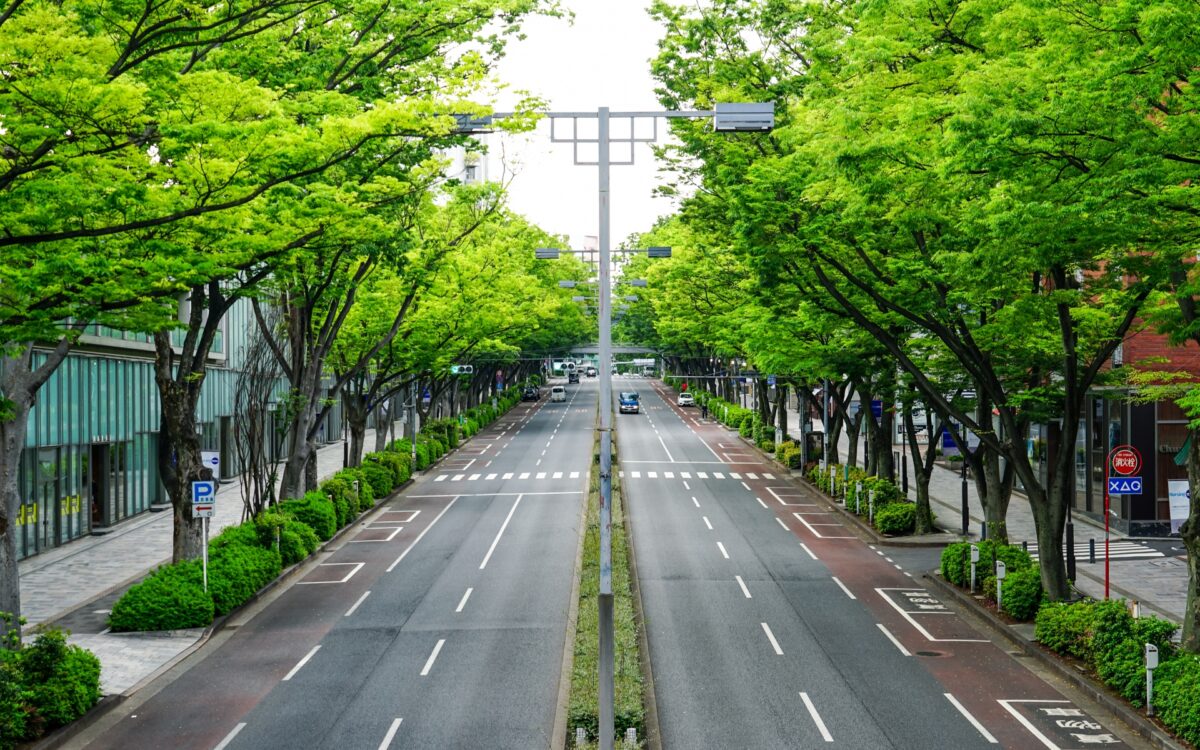 11. Shopper's paradise
Shopping is another reason why you should visit Japan, more so for the local brands than for the international ones. Tokyo and other major cities have world-class shopping centers as well as traditional markets where you can shop for local handicrafts and souvenirs. Often cities, small or big, have their own local shopping street.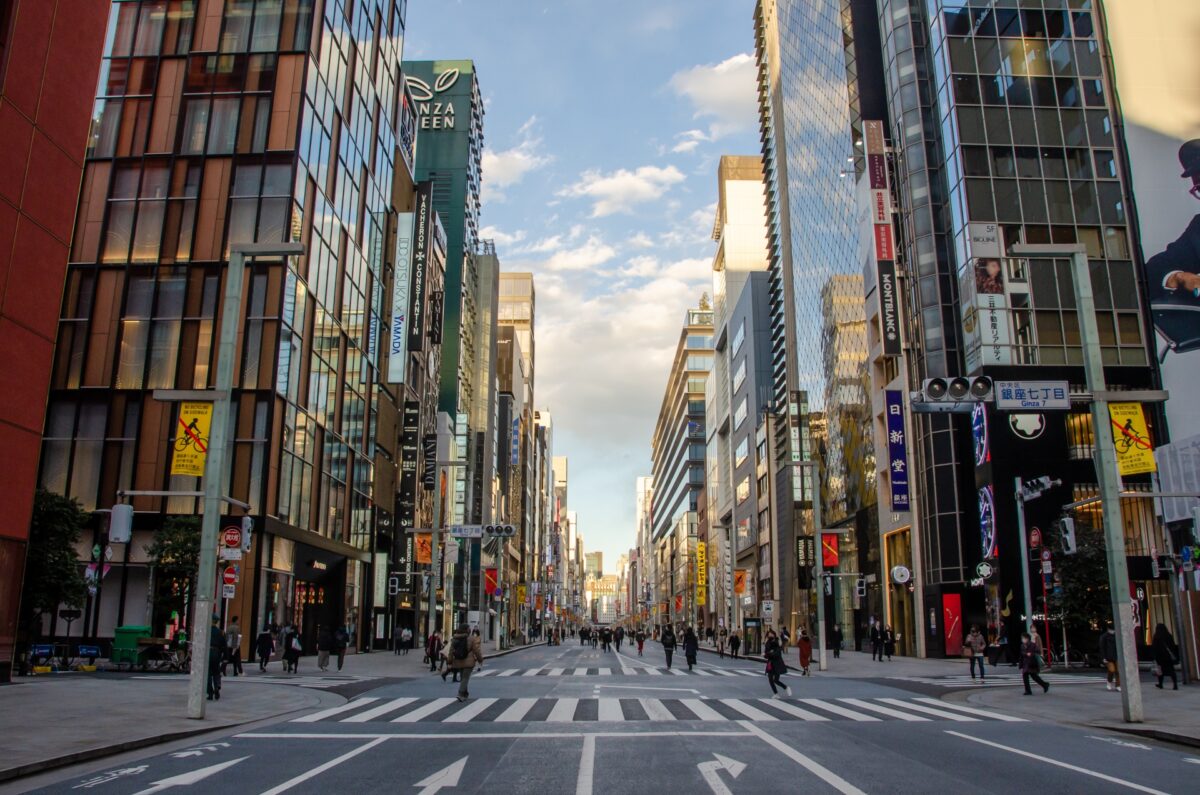 These shopping streets full of small stalls and local vendors are known as a Shotengai. If you are travelling to Tokyo, then you should visit the popular areas in Harajuku, Ginza and Akihabara. If you go to Osaka, Umeda and Shinsaibashi are also popular shopping destinations. For gaming and anime lovers, shopping in Tokyo will be an unforgettable experience, Nakano would be the best destination for you.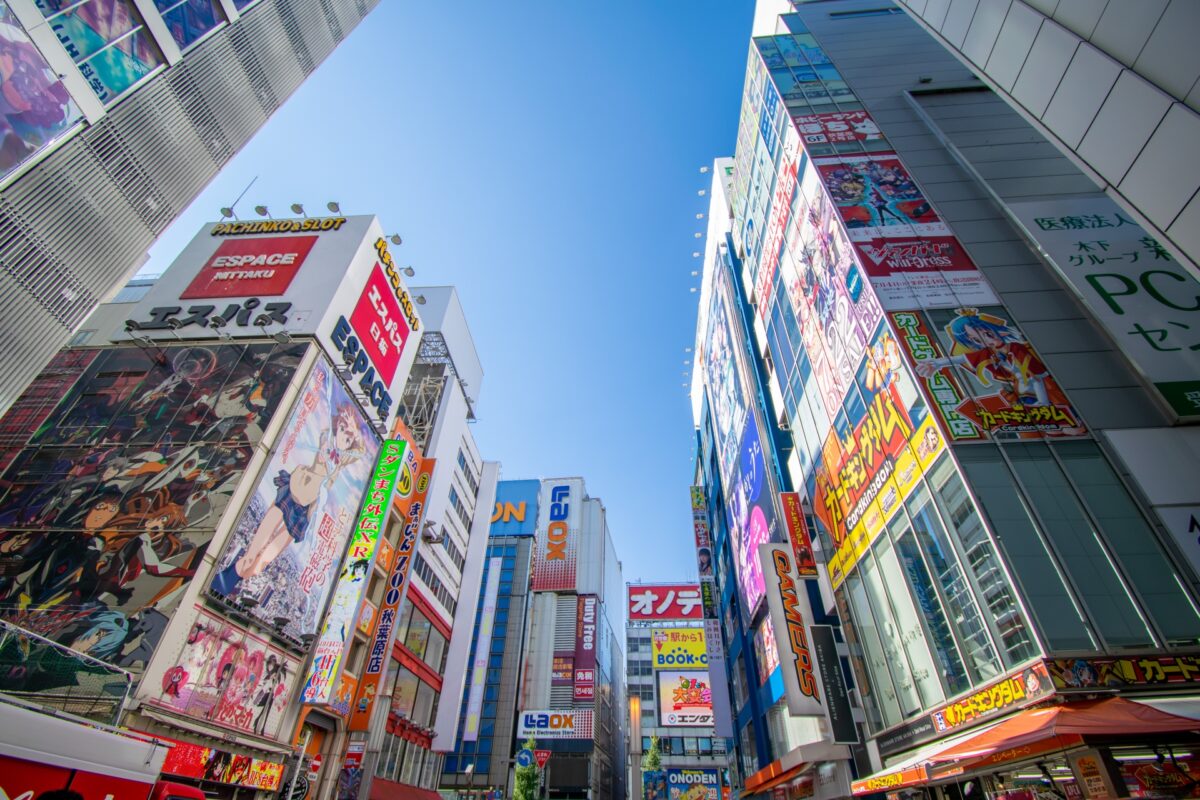 12. Weird stuff
Square watermelons, washing toilets that blow-dry and play music, plastic food menus, cartoon versions and mascottes of everything, maid cafe etc, Japan has all kinds of unique things.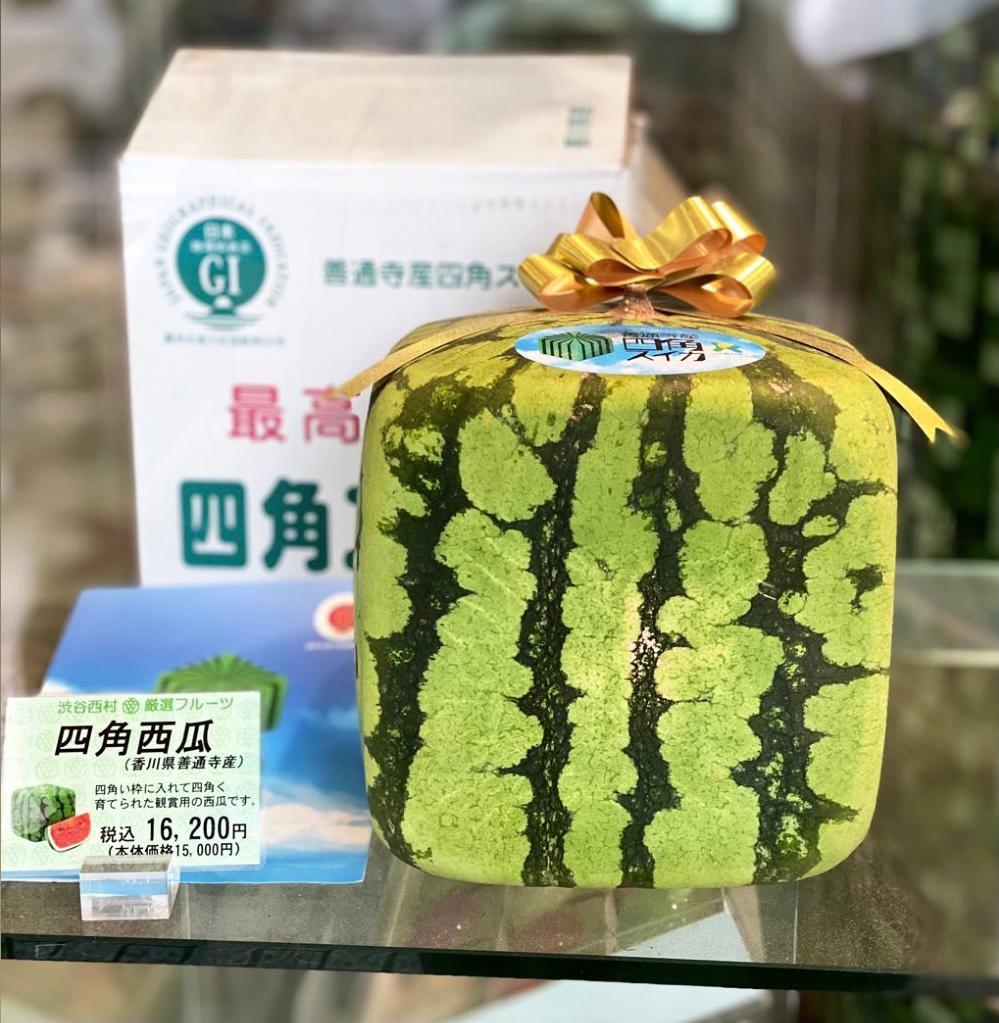 Walk around in Harajuku to experience the famous Japanese kawaii culture, it is literally everywhere! Cute girls, kawaii food, mascottes, the kawaiiness in Japan knows no limits! Another unique popular culture is Japan's otaku or geek culture. Otaku refers to pop culture fans who are obsessed with manga or anime. Best places to experience some of Japan's otaku culture are Akihabara and Nakano in Tokyo.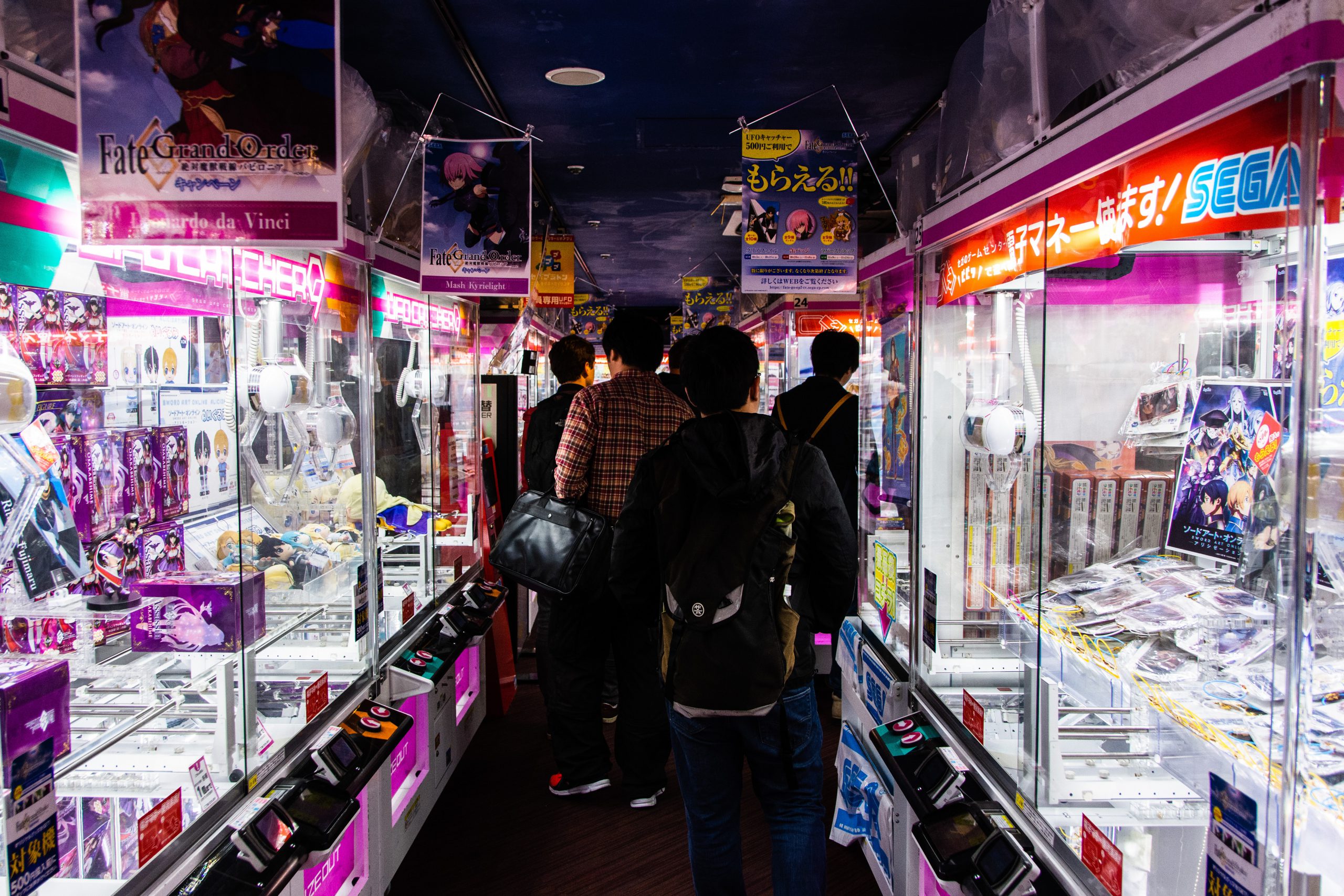 ▼Explore all the weird that Harajuku has to offer with the tour below!
13. Sakura (cherry blossoms)
No visit to Japan in spring is complete without sakura. For two weeks, everyone and everything in the spirit of the beautiful flowers. Everyone wants to see this million dollar view and hanami (blossom viewing parties) are everywhere. Japan is very passionate about picnicking under the cherry trees in full blossom.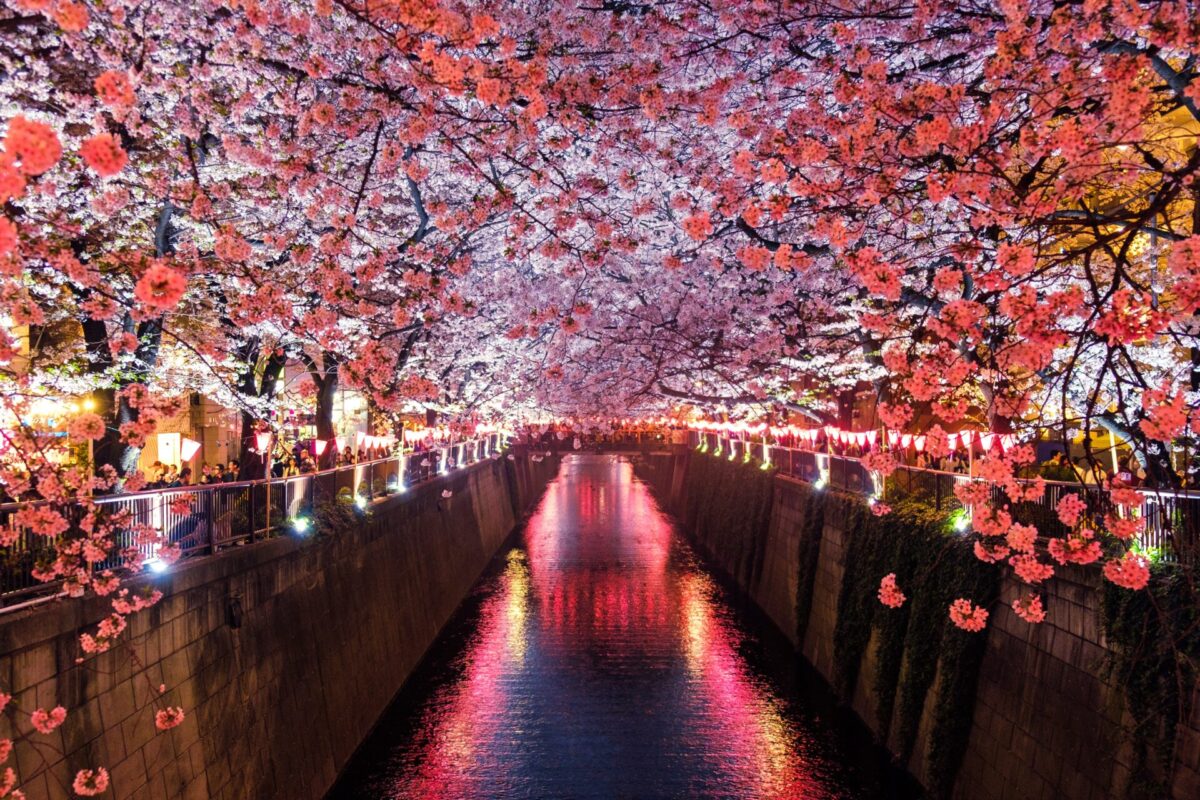 Sakura presents the arrival of spring, a time for renewal and optimism and because of the short blooming season (about two weeks), the cherry blossoms also symbolize the transience of life, a major theme in Buddhism. During the sakura season you will see limited edition sakura (flavoured) treats and souvenirs everywhere.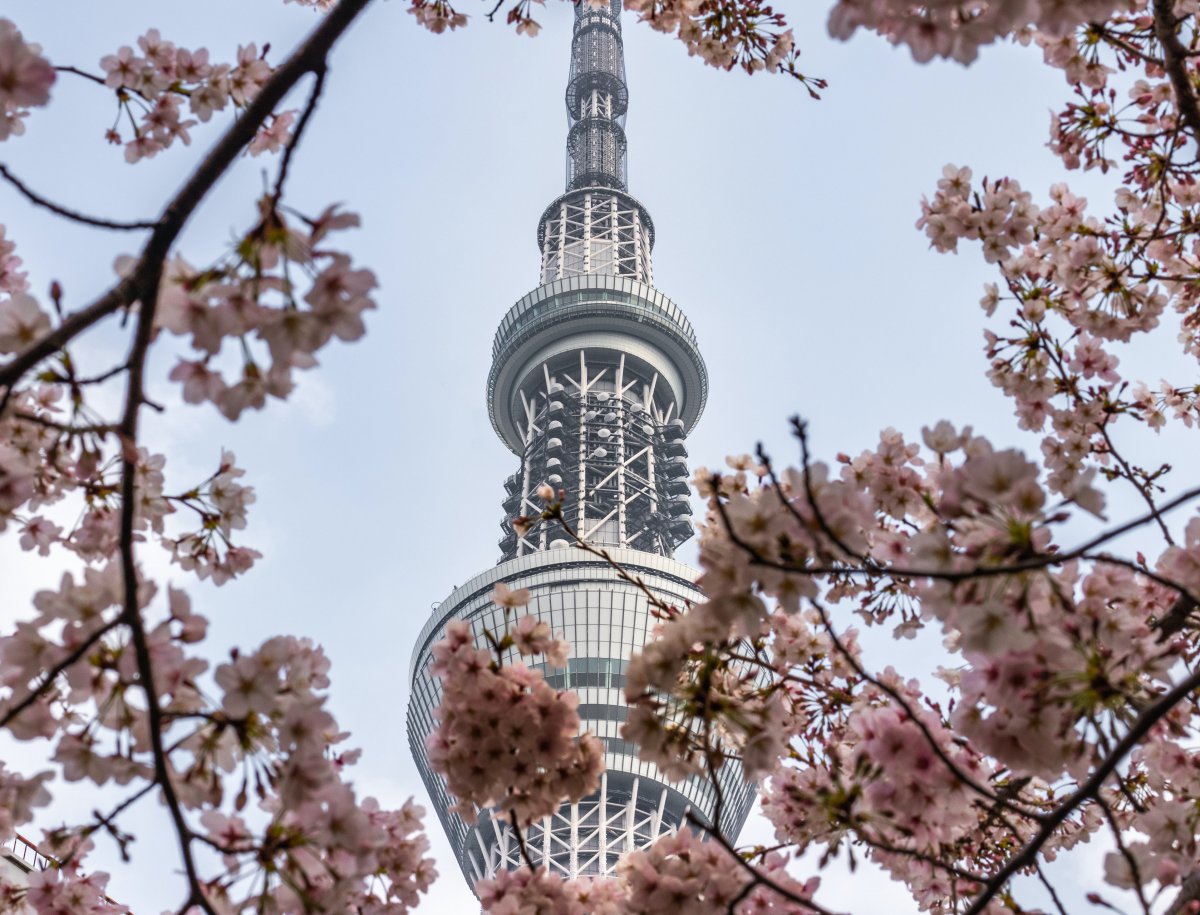 14. Ghibli
One of the biggest contributors to Japan's famous anime culture is the Ghibli movies. Have you ever seen My Neighbor Totoro or Spirited Away? They are some of the world's most famous anime movies produced by the renowned Studio Ghibli, the animation and art producer founded by Hayao Miyazaki. In Tokyo, you can visit the Ghibli Museum, home to drawings of Studio Ghibli movies, models of how animations are made, and a small theater showing a special short film. Also, Japan opened the Ghibli-themed park in Aichi prefecture in 2022.
A must visit if you are a Ghibli fan!
If you want something extra, you may want to visit some of the locations which were used in Ghibli movies!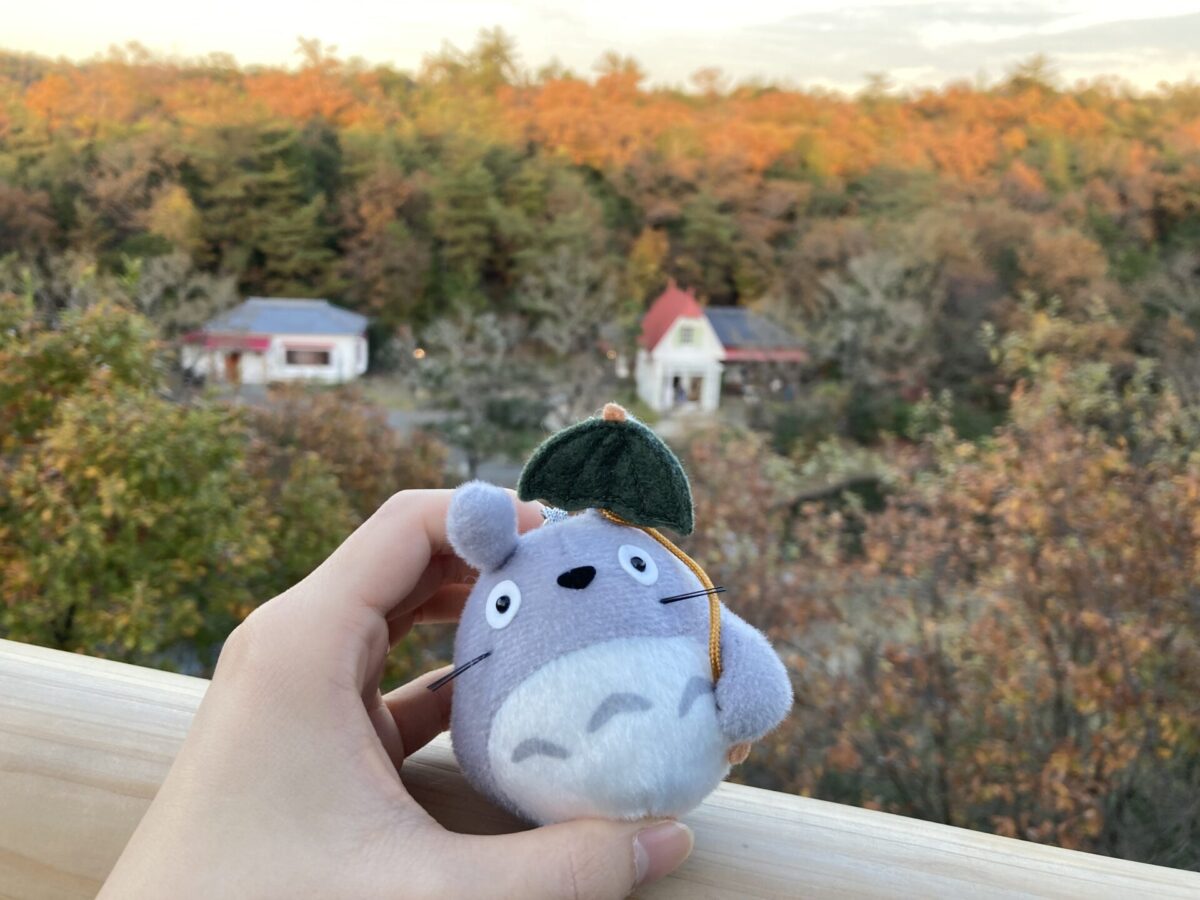 15. Onsen & sento
When asked about their favourite thing in Japan, many people will (amongst others) answer onsen. Taking an onsen, a hot spring filled with mineral-rich spring water heated by geothermal forces that contains several minerals beneficial to the body, is a must-try activity for tourists as it is completely different from taking a bath in other countries around the world. It is also a big part of the Japanese culture and the ultimate activity to relax after a day filled with discovering the nature and culture of Japan. There are several written and unwritten rules to respect when taking an onsen, a ritual that dates back to at least the 8th century. Famous onsen destinations are Kusatsu Onsen, Hakone Onsen and Beppu Onsen.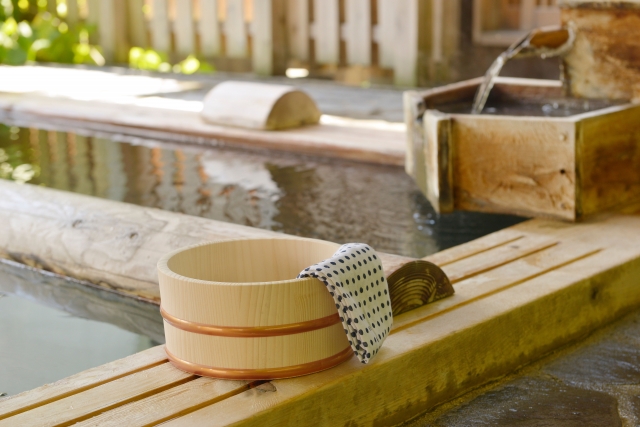 Sento are communal bath houses where people pay for their entrance. These bath houses were traditionally used by households that did not have their own bath and could be found in big cities and small villages. Today, the number of sento is decreasing as the number of houses with bathing facilities is increasing.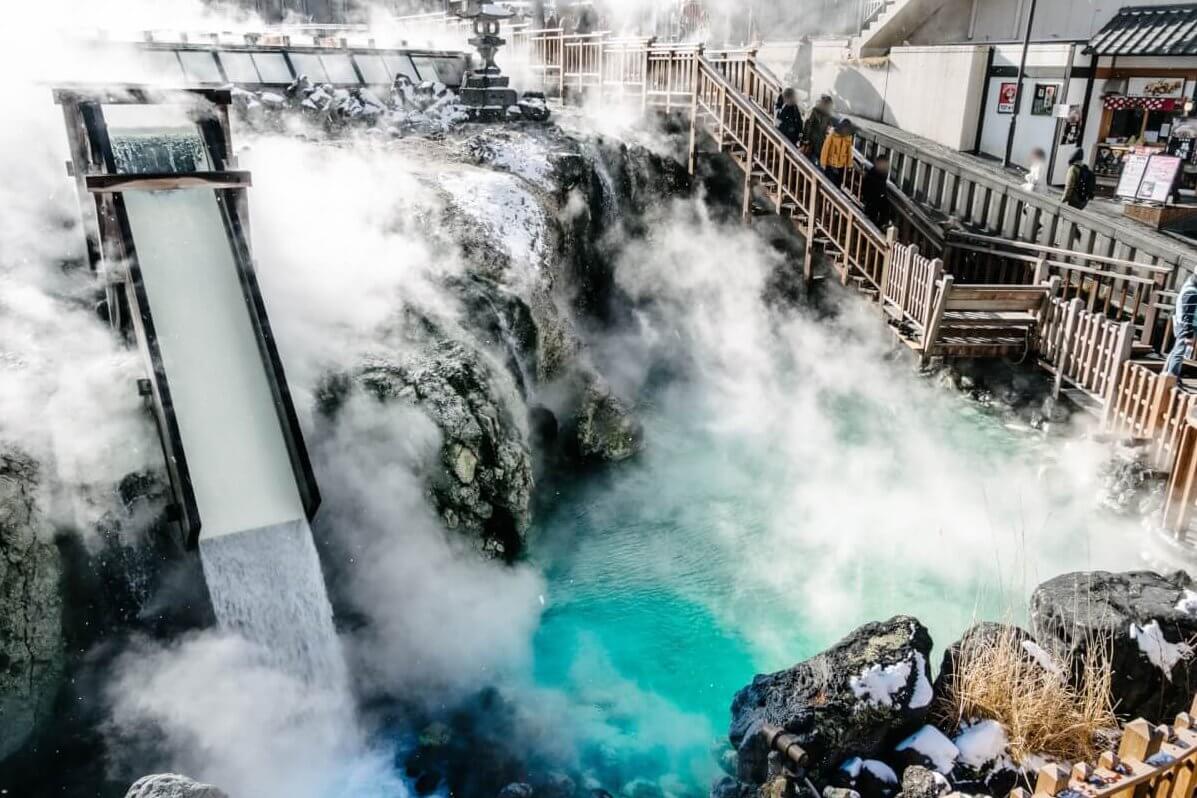 16. UNESCO World Heritage Sites
By now you should know Japan is home to some of the world's most picturesque places, a rich culture and a long history. Indeed, Japan is home to no less than 23 UNESCO World Heritage Sites; 19 Cultural Heritage Sites and 4 Natural Heritage Sites. Ranging from historically important shrines like Itsukushima Shinto Shrine on Miyajima to unique natural ecological treasures like Mount Fuji or Shiretoko National Park.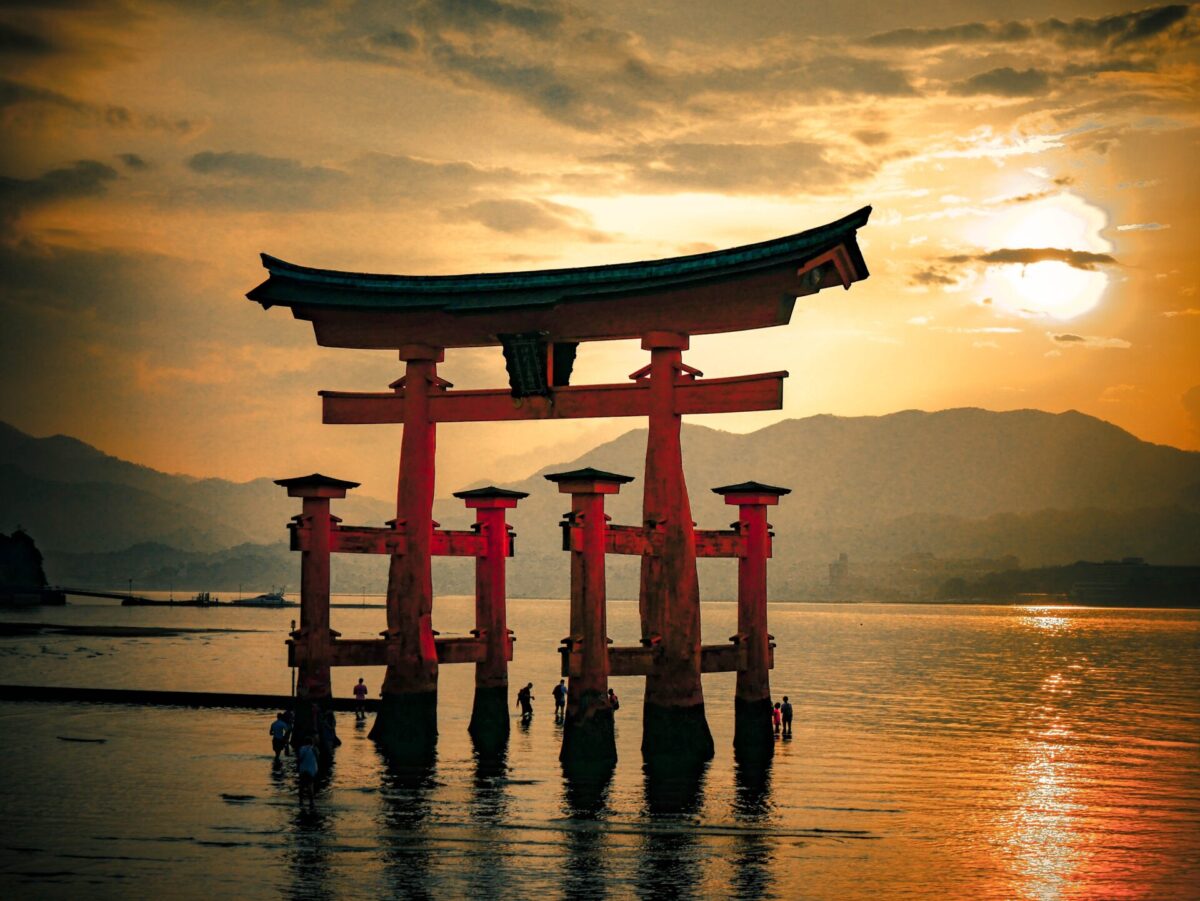 17. Japanese castles
In the history of Japan, a large number of castles were built, many of which were destroyed during the many battles or natural disasters like earthquakes. But there are some beautiful castles in Japan that still exist and can be visited, some of which are also designated UNESCO sites. A total number of 12 original castles, meaning they have a castle tower (or main keep) that was built during the Edo period or earlier, are located around the country.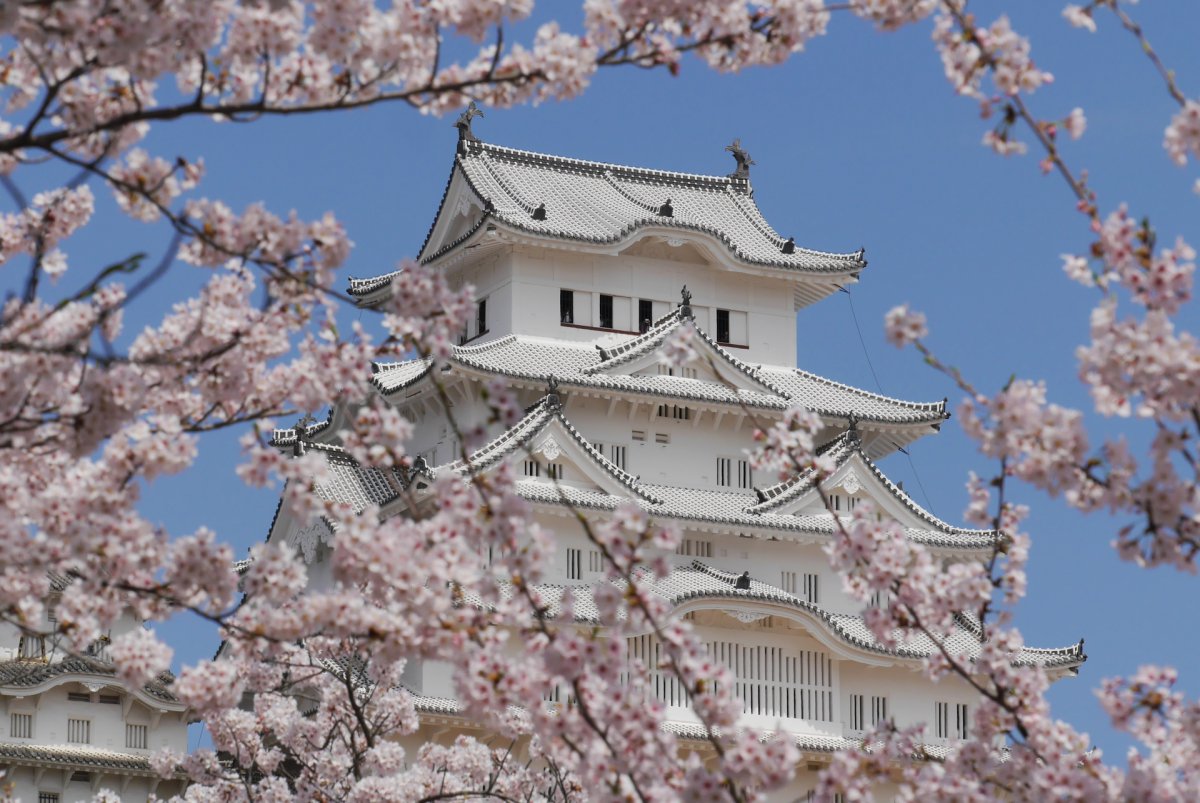 18. Sumo & sport events
Another type of unique cultural event are the Grand Sumo Tournaments that take place at each odd-numbered month and last for two weeks. Sumo is Japan's national sport, but not just a sport. In act, sumo is full of shinto rituals and watching a sumo match with a guide will help you to understand this ancient sport even better. Watching a sumo game is definitely an experience you should have at least once in your life!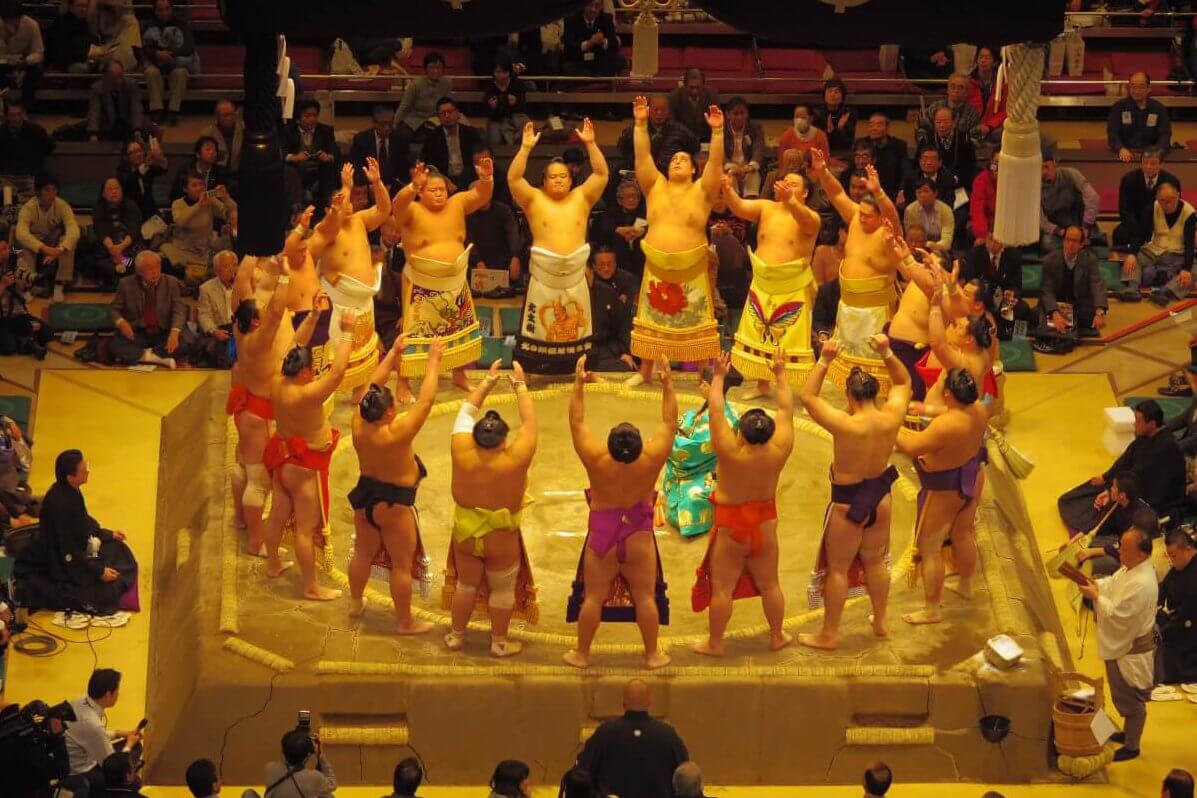 Baseball is Japan's most popular sport, first introduced in 1872 by an American college professor. Whether you are a baseball fan or not, watching a baseball game will be an exciting experience for anyone! It is good fun to join the Japanese baseball spectators and cheer on the teams. The games usually start from 2pm or 6pm and last for about 3.5 hrs.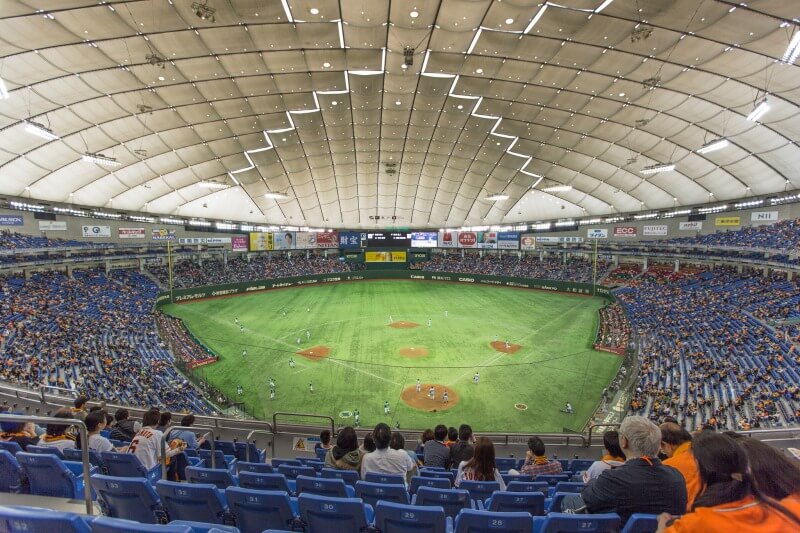 19. Traditional arts and crafts
Craft in Japan has a long history and has played an important role in the Japanese culture. From the more famous ones such as knives, pottery, kimono, yukata, and tatami, to lesser-known ones such as kokeshi dolls, fireworks, kendama, origami, daruma dolls, Woodblock Prints, Nambu Ironware, and rounded and folding fans, there is a large list of traditional japanese crafts. Each region has its own local specialties. Some of the craft and art is more valuable in price since they are handmade by professional craftsmen but all make for a great souvenir to take home! There are many places that offer craft and art experiences like pottery workshops and tea ceremonies.
Purchase your own beautiful Japanese crafts here!
20. Unique accommodation
Japan is home to a large number of Western-style hotels, but something that you should not miss out on is staying at the traditional Japanese ryokan. A ryokan is a type of Japanese inn that has been around since the 8th century. It often features tatami-floor rooms, onsen, and other public areas where visitors wear yukata, the traditional more casual kimono. Often an overnight stay comes with a delicious, large, Japanese dinner and breakfast made from seasonal and locally produced products. Staying at a ryokan is a great place to enjoy onsen (privately) and experience some of the traditional elements of Japanese culture.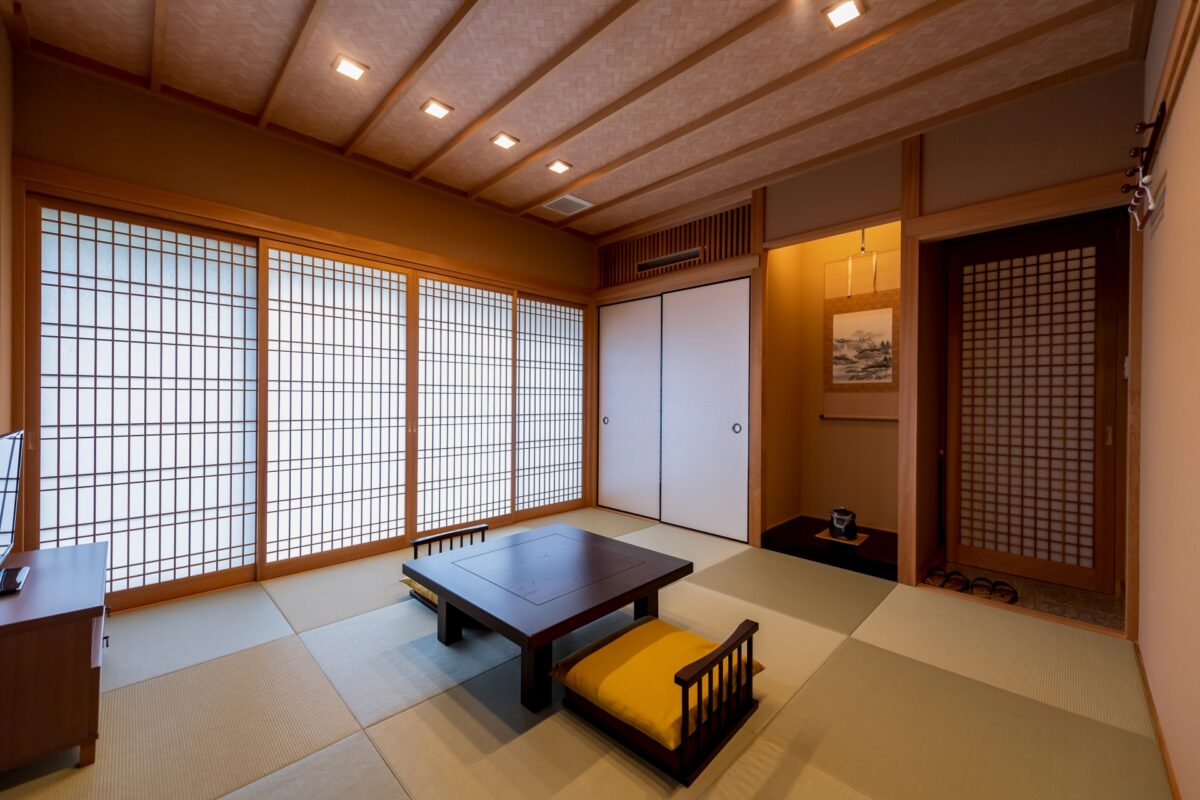 If you are interested in experiencing the simple and traditional lifestyle of Buddhist monks, temple lodging known as shukubo is an excellent option. Shukubo literally means "sleeping with the monks" and besides a great night's rest and delicious shojin-ryori, the Buddhist vegan cuisine, you can join the monks for morning prayers.
Originating in Osaka, capsule hotels have made their advance in Japan. These hotels, usually found in the larger cities, originally targeted individuals looking for a cheaper alternative for single nights stay. Recently there are also more luxurious alternatives of the pod hotel that are more comfortable, though not as cheap as you might think.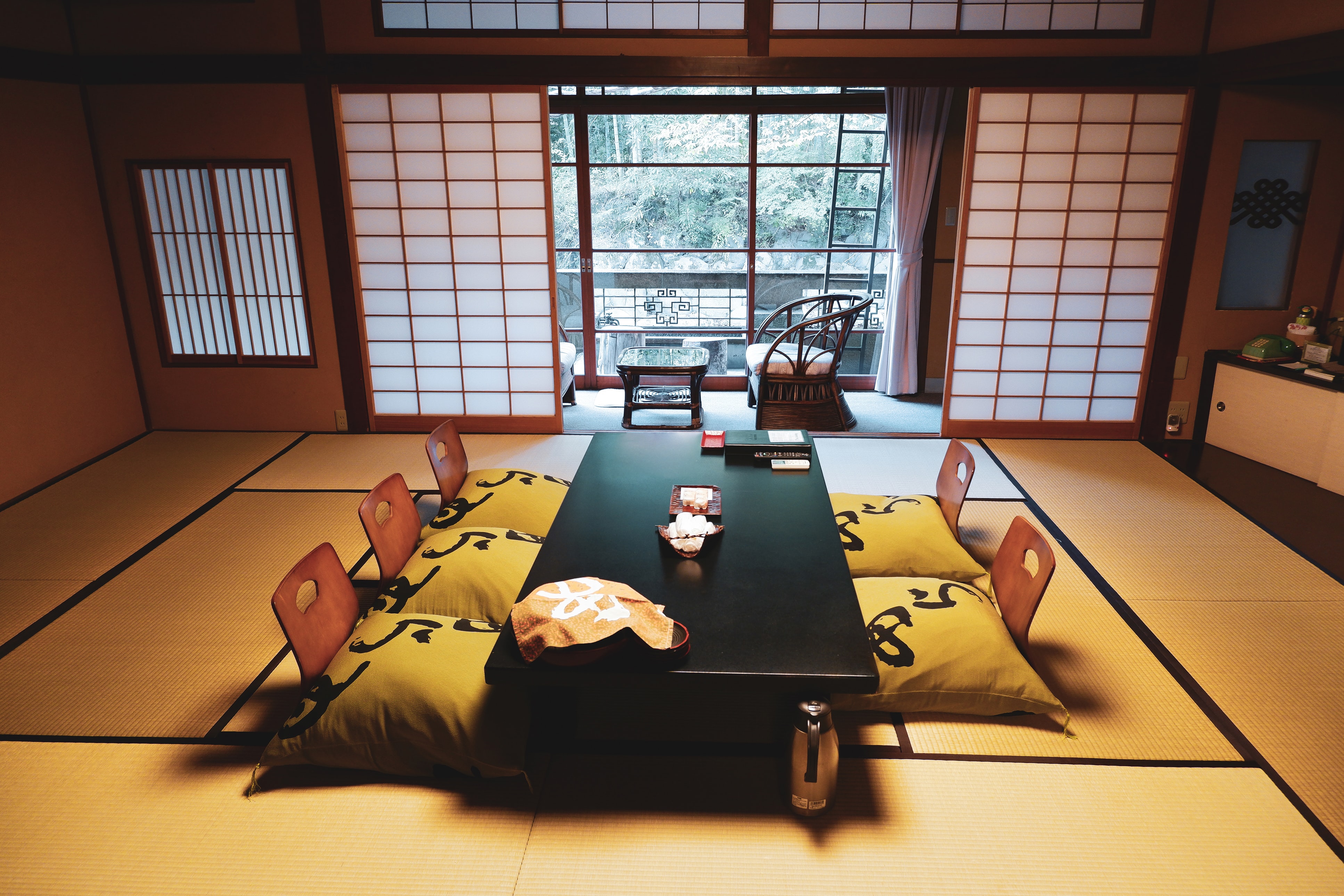 These are just 20 reasons why you should visit Japan, but the list is endless. We haven't even talked about the beautiful autumn colors, the cute deers, animal cafes, and love hotels amongst other things. Nowhere else on earth will you find a country like Japan, with its unique blend of long standing traditions and modern rituals, century old buildings and peaceful gardens sandwiched between the city's modern highrises. Incredible fresh food, domestic drinks, sake and local specialties that you can get from any hole in the wall spot. Friendly people that will go out of their way to make you comfortable and require as much as a simple thank you. Reliable and punctual public transportation in a country that is among the safest in the world. The list of reasons for you to come to Japan is simply endless. Conclusion: plan your trip to Japan as soon as possible, you are in for a treat!
Japan Wonder Travel Tours
Japan Wonder Travel is a travel agency that offers guided tours throughout Japan.
From private walking tours to delicious Food and Drink tours, we can help you organize the best tours just for you! If you want to explore Japan and learn more about the history and backstories of each area you are visiting, our knowledgeable and friendly English speaking guides will happily take you to the best spots!
In addition, we can provide you with any assistance you may need for your upcoming trip to Japan, so please feel free to contact us if yu have any questions or need some help!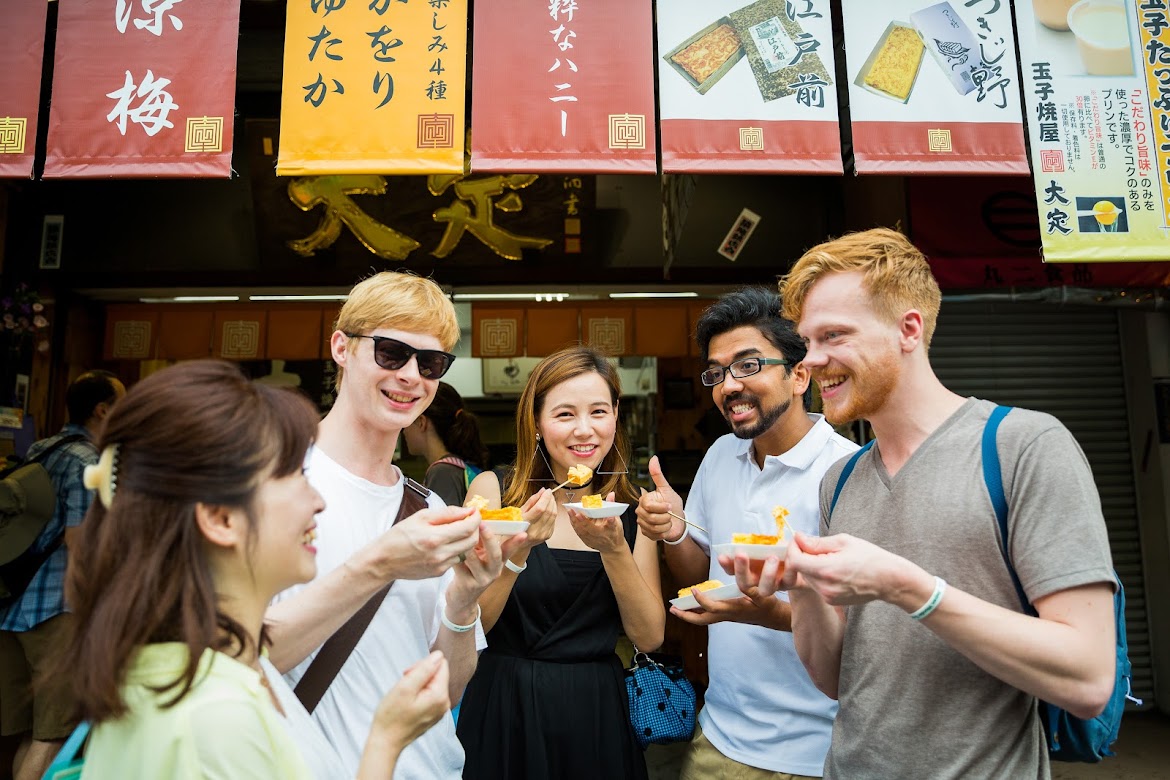 ▶Tokyo 1–Day Highlights Private Walking Tour (8 Hours)
There's no better way to explore an area than taking a tour with a knowledgeable local guide. You will have the chance to learn about the history and interesting background stories of Tokyo, as well as discover some hidden gems which can be hard to do without a guide.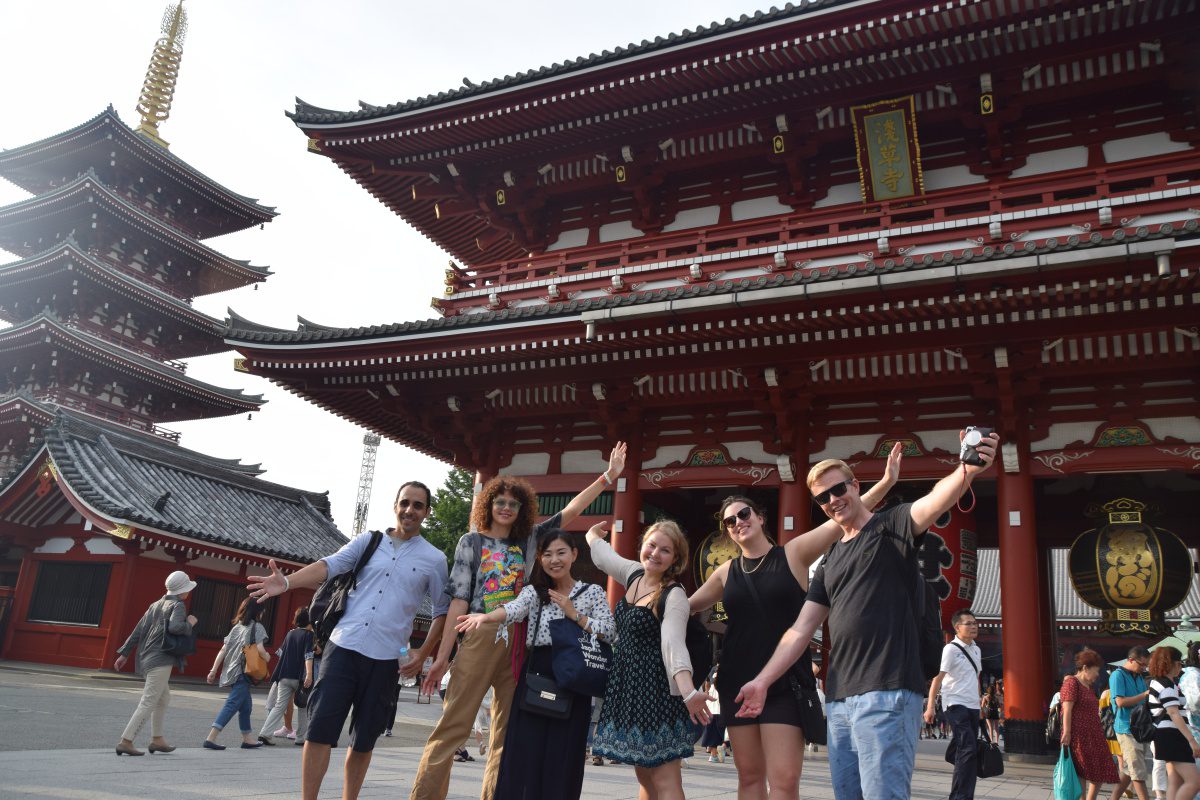 ▶Mt. Fuji Day Trip Bus Tour from Tokyo
Experience the breathtaking views of Mt. Fuji by visiting the highlights of the area on our guided sightseeing bus tour! Departing from Shinjuku in central Tokyo, you can travel comfortably to all of the best spots in the area by bus.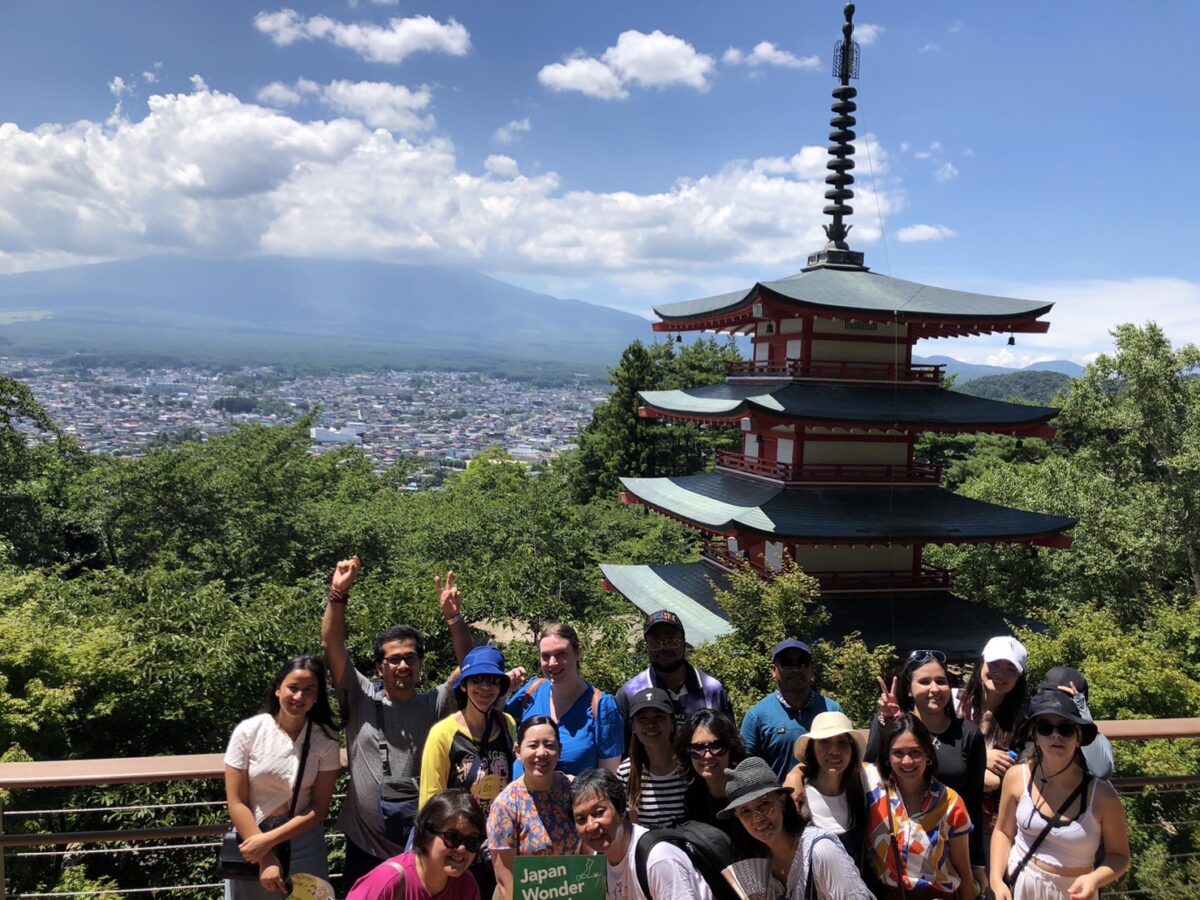 Tour Packages
These are just 20 reasons why you should visit Japan, but the list is endless. We haven't even talked about the beautiful autumn colors, the cute deers, animal cafes, and love hotels amongst other things. Nowhere else on earth you will find a country like Japan, the unique blend of long standing traditions and modern rituals, century old buildings and peaceful gardens sandwiched between the city's present-time highrise. Incredible fresh food, domestic drinks, sake and local specialties that you can get from any hole in the wall place. Friendly people that will go out of their way to make you comfortable and require as much as a simple thank you. Reliable and punctual public transportation in a country that is among the safest in the world. The list of reasons for you to come to Japan is simply endless. Conclusion: plan your trip to Japan as soon as possible, you are in for a treat!
Follow us on Instagram, Facebook and Twitter for more travel inspiration. Or tag us to get featured!
Happy traveling!
Stay informed of the best travel tips to Japan, the most exciting things to do and see, and the top experiences to have with the Japan Wonder Travel Newsletter. Once every two weeks we will introduce you to our latest content.
Other articles you might like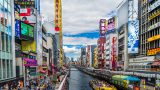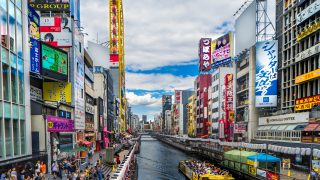 6 Reasons To Visit Osaka
Here's why you should visit Osaka in Japan. From amazing street food to endless cultural highlights, Osaka is a must-visit for anyone.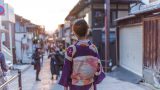 Top 25 Popular Tourist Attractions in Japan
There are many places which attract a number of tourists from all over the world. Sapporo, Shibuya, Nikko etc, here we listed up 25 popular tourist attractions in Japan.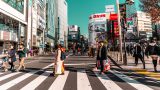 10 Reasons Why You Should Visit Tokyo
Many tourists come visit Tokyo from all over the world, but why? From historical sites to pop culture spots, from skyscrapers to nature parks, Tokyo has many reasons for you to visit.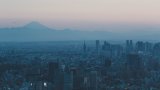 Plan a Trip to Japan: How Long Should You Stay?
What is the ultimate length of your trip to Japan? In this article we will discuss the pro's and con's of different length of stays and example itineraries!
How to Travel Cheap in Japan
If you know some tips to save some money, you can actually travel cheap in Japan. You may think traveling to Japan would be very expensive, but it is more affordable than you think. Here we introduce how to travel cheap in Japan!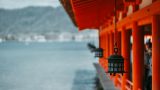 25 UNESCO World Heritage Sites in Japan
Japanboasts25UNESCOWorldHeritageSites,andeachofthemattractsanumberoftouristswithdifferentfeaturesanduniqueness.Someofthe...