The Sapporo Snow Festival is one of the most popular annual events in all of Japan. It is held annually in February and attracts over 2 million people every year. The venue is in Sapporo, the prefectural capital of Hokkaido, which is the northernmost prefecture that receives excessive amounts of snowfall during the winter season. The popular festival started in 1950 when high school students built a few snow statues. Since then, it has grown into an annual, one-week-long festival, which attracts visitors from all over the world. Attending seasonal events will help you understand the impressive changes and characteristics of each season in Japan while at the same time interacting with the locals. Here is the ultimate guide to the Sapporo Snow Festival which will allow you to make the most of your winter trip to Japan!
When is The Sapporo Snow Festival 2024?
February 4th (Sun) – 11th (Sun), 2024
The festival is planned to be carried out for 8 days on three main sites this year: Odori Site, Susukino Site, and the Tsudome Site.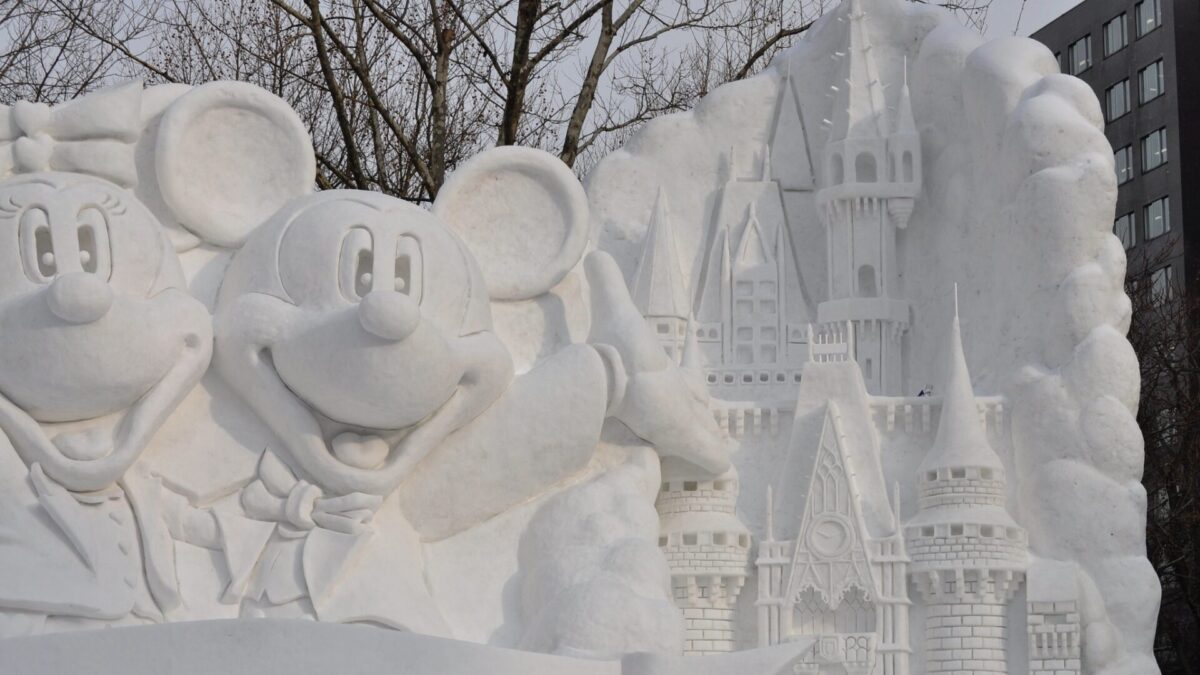 What is the Sapporo Snow Festival?
The Sapporo Snow Festival is a big winter event that is annually held in Sapporo, Hokkaido. It is carried out by Sapporo City and other public organizations and is known as one of the most popular events that draws visitors not only from other areas of Japan, but also from other countries. It is one of the three biggest snow festivals in the world along with the Quebec Winter Carnival in Canada, and the Harbin International Ice and Snow Sculpture Festival in China.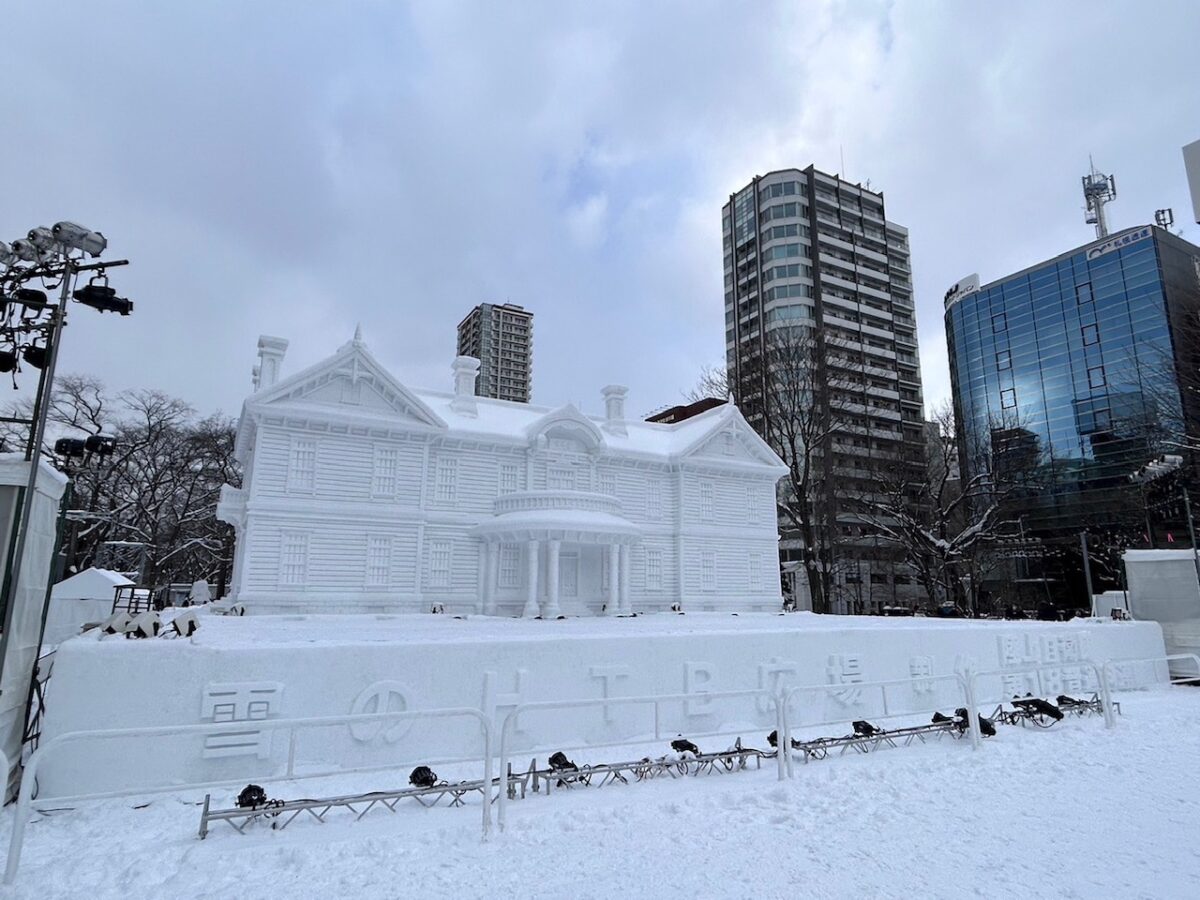 The history of the festival dates back to 1950, when students at some of the local schools started to build some snow statues at Odori Park, one of the main sites of the festival today. Other than the snow statues, fun activities such as snowball fights and a carnival were also carried out. To everyone's surprise, over 50,000 people visited the festival and since then, the festival has been organized every February.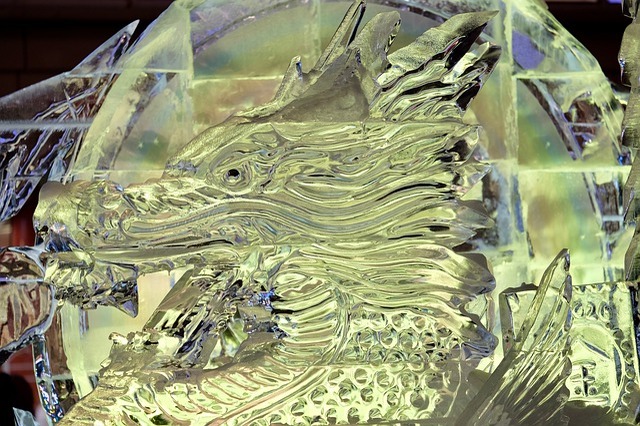 As the festival has become more and more popular over the years, the size of the snow statues also has gotten bigger. In 1953, some of the local high school students made a giant snow exhibit, which was 15 meters high with an extraordinary amount of snow collected by trucks and bulldozers. It enabled them to create a number of large snow statues much to the delight of the visitors. Around that time, the locals started to partake in creating their own exhibits, which brought a variety of statues and sculptures with different designs.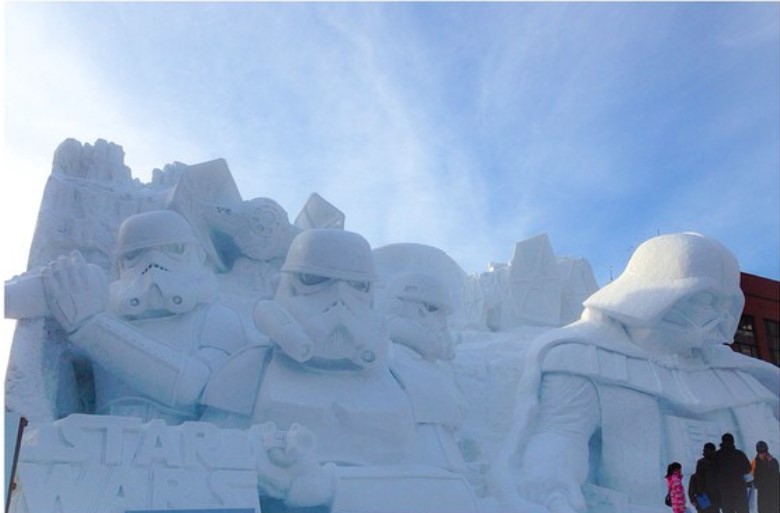 In 1972, when the Olympic Games were held in Sapporo, the snow festival was widely introduced to other countries, bringing more fame to the festival. Since the Winter Olympics of 1972, the number of visitors from around the world increased and so did the activities. The International Snow Sculpture Contest was first held in 1974, aiming for a bigger and better international relations through the impressive event. From 1984, the two day event was extended to seven days. Since then, the symbolic winter event has grown into one of the largest snow festivals in Japan and in the world, with many other attractions and events including dancing on ice, dogsled races, and even movie events.
How to visit Sapporo Snow Festival
The Sapporo Snow Festival is held at three separate sites. Each site features different kinds of events and exhibits, giving you totally different experiences with beautiful snow. Here are the three main sites and their respective highlights.
Odori Site (Main Site)
The Odori Site is where the foundation of the snow festival was laid down in 1950. It was at this park that local high school students built the snow sculptures for the first time. As the biggest site, nowadays you'll find hundreds of sculptures here, some measuring more than 25 meters wide and 15 meters tall. Depending on the year you can also enjoy other winter activities such as ice skating, ski and snowboarding jumps, projection mapping, and various different delicious Hokkaido foods.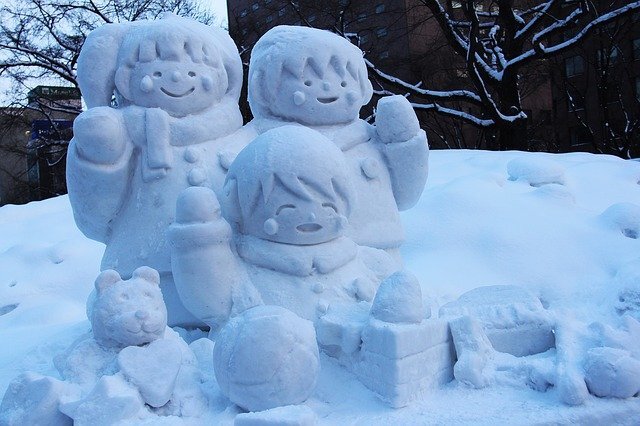 How to get to Odori Site
From JR Sapporo Station, it is about a 10-20 minutes' walk to the site at Odori Park. Take the West Exit and continue to walk down to the basement. Take the underground walkway called Sapporo Ekimae-dori underground walkway and go up to ground level exit 5.
Tsudome Site
The second largest site, Tsudome Site, is the family-friendly, but less centrally located site of the Snow Festival. It features several large snow slides and outdoor snow tubing areas where visitors can enjoy a snow-ice experience as well as snow sculptures. Inside the snowdome, there are many other attractions that you can enjoy, as well as some more delicious food stalls.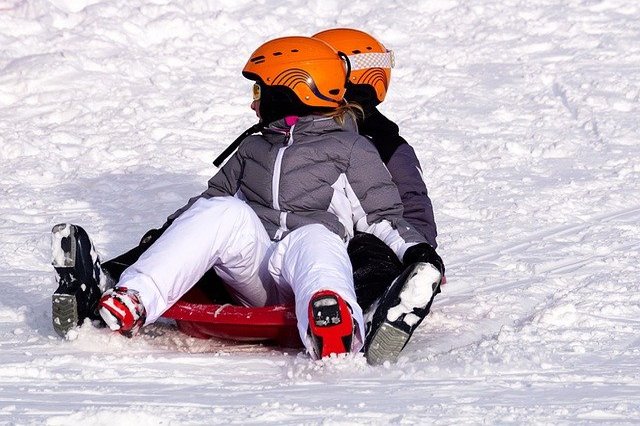 Highlights in Tsudome Site
Perfect spot for families and those who like outdoor activities
Enjoy winter sports such as snow slides and snow rafting
Take a break at indoor facilities with restaurants and play areas for kids
How to get to the Tsudome Site
From JR Sapporo Station, take the Toho Line and get off at Sakae Station. Access ground level from exit 2 after a 10 min walk. There is also a shuttle bus service available from the Odori Park Site.
Susukino Site
The third site of the Sapporo Snow Festival is the Susukino Site, located close to Odori Park. Susukino is a popular drinking area in Sapporo, and you can enjoy drinks at the ice bar at this site! You can also ride on the ice sculptures and take stunning pictures on Illumination Street. The ice sculptures are lit up daily until 11pm. This year they will have an amazing ice sculpture show and an ice sulpture contest. Although the Susukino site is the smallest of the three sites, it still features about 100 ice sculptures.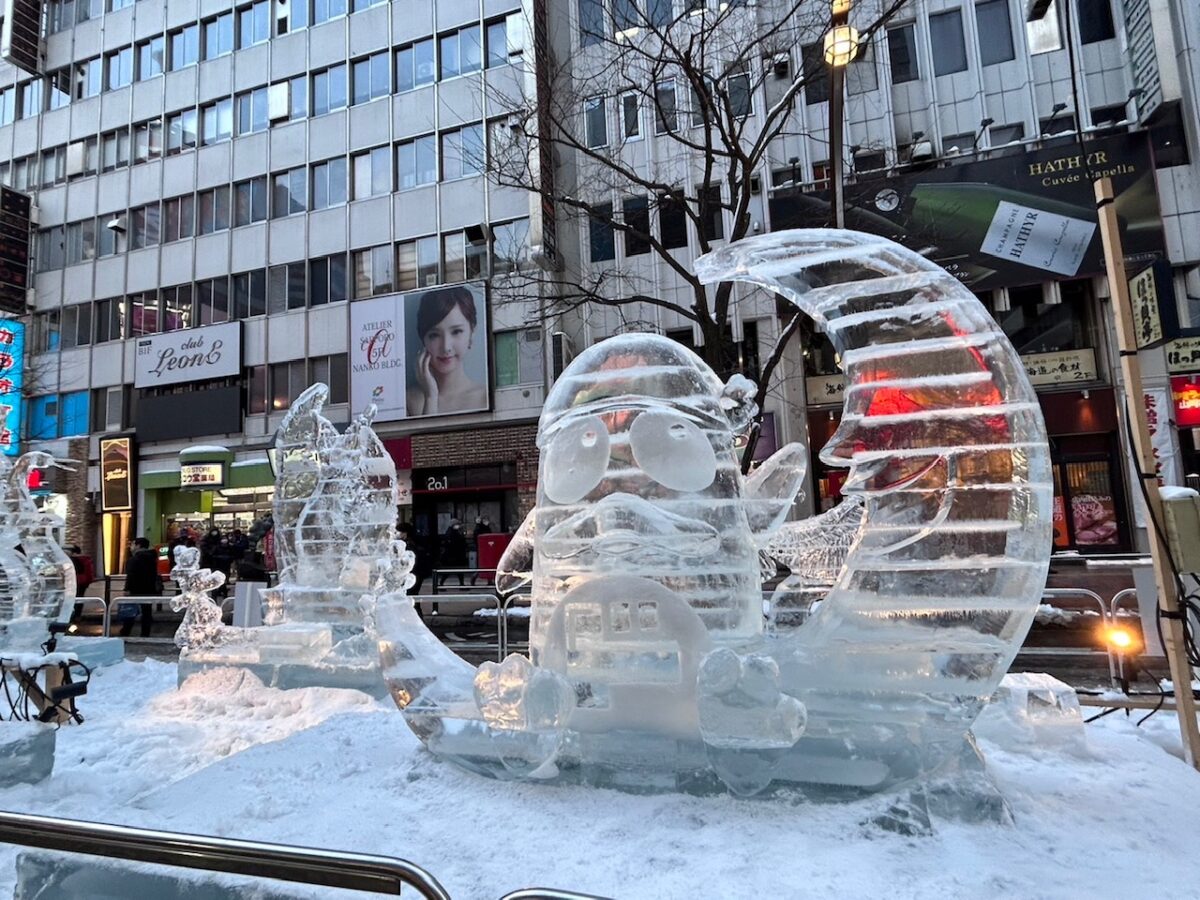 How to get to Susukino Site
From JR Sapporo Station, take the Namboku Line and get off at Susukino Station. The easiest access to the festival ground is from exit no. 3.
Don't forget to try Hokkaido's best food
One of the highlights of your Hokkaido trip will surely be the mouth watering local food. Hokkaido is rich in nature and benefits from the cool weather, making it easier to harvest a wide range of vegetables, produce dairy products and catch a large amount of delicious seafood. At the Odori Park Site there are many food stalls that serve Hokkaido's best local foods!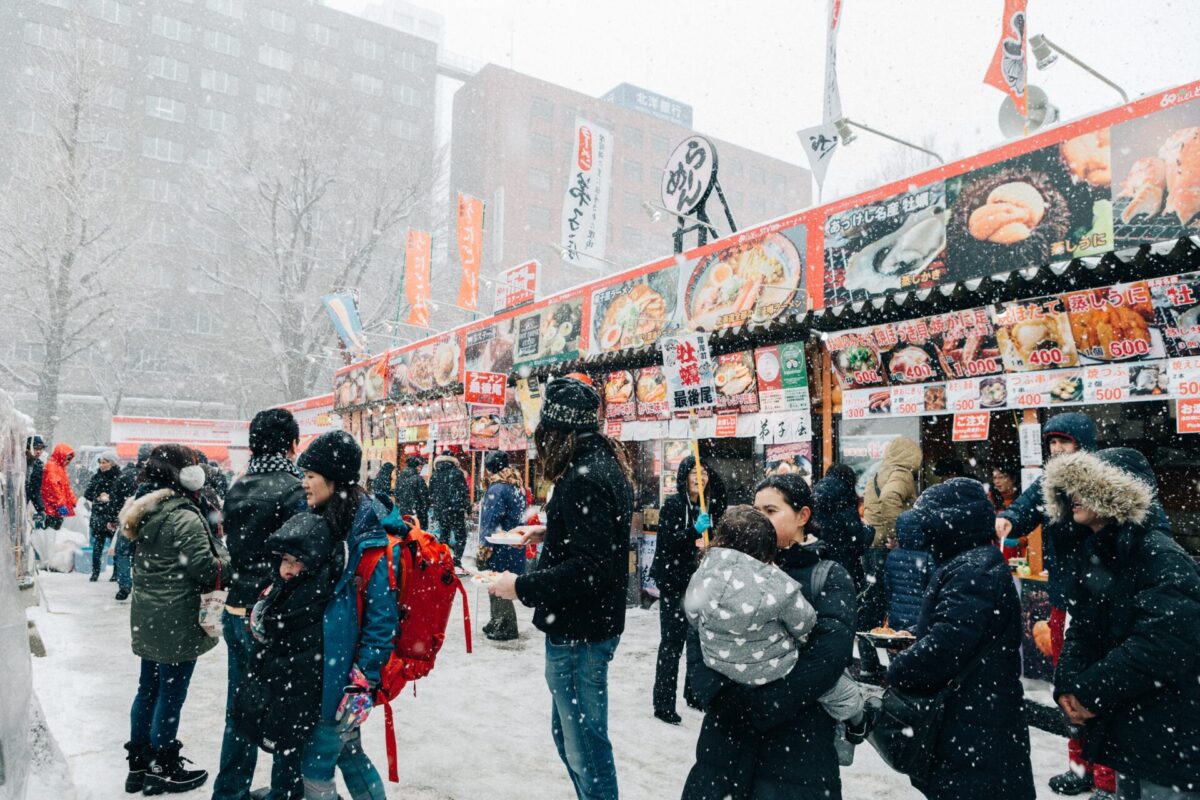 Sapporo ramen is a must-try food and one of the most popular local specialties in Sapporo. Hokkaido's signature ramen is miso ramen, and an especially popular style of this is with the addition of butter and corn on top. A warm bowl of Sapporo miso ramen is extra tasty in the cold month of February during the festival!
You can also try other local Hokkaido specialties such as fresh seafood, mutton dishes and zangi fried chicken.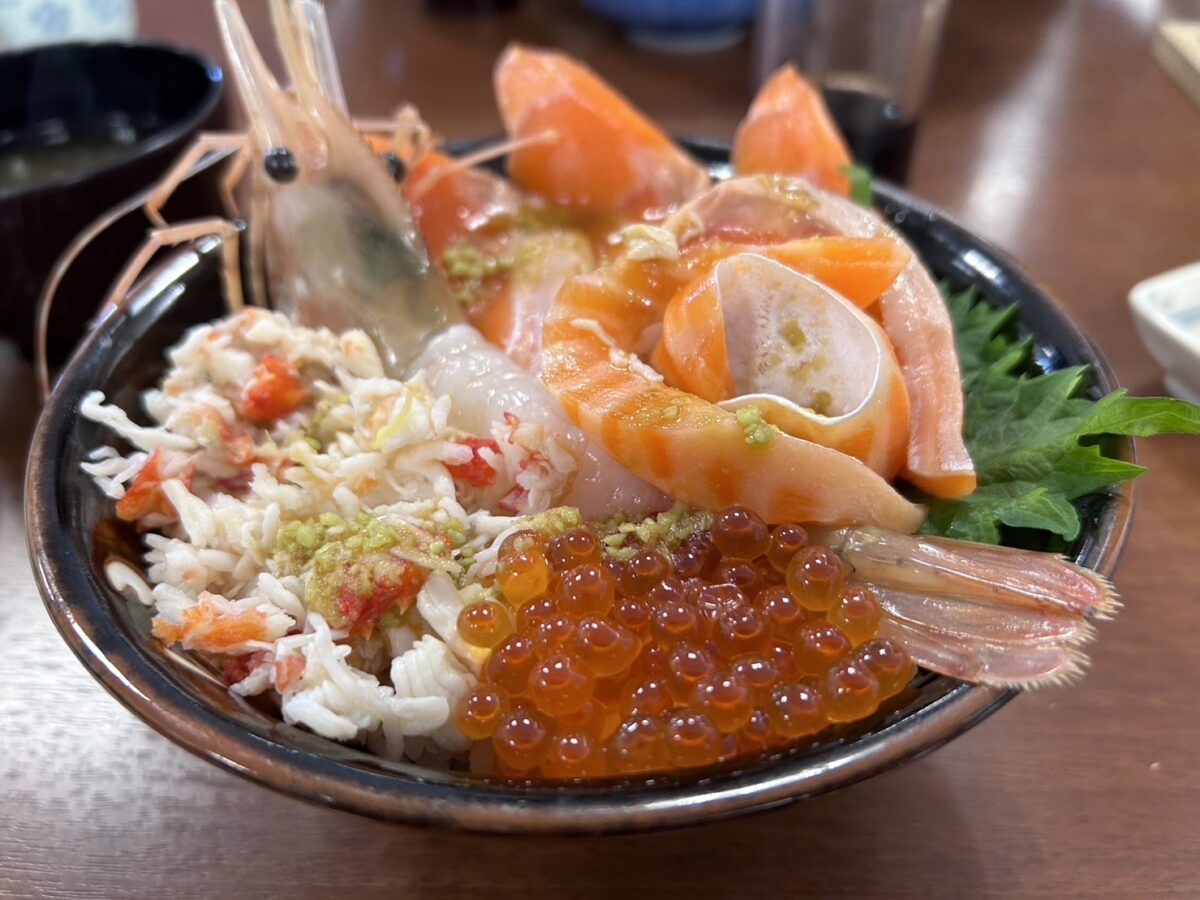 There are also many great restaurants where you can eat Sapporo's specialties around the main site of the Sapporo Snow Festival. Take a look at our list of recommendations to visit while you're at the festival!
Where to stay during the Sapporo Snow Festival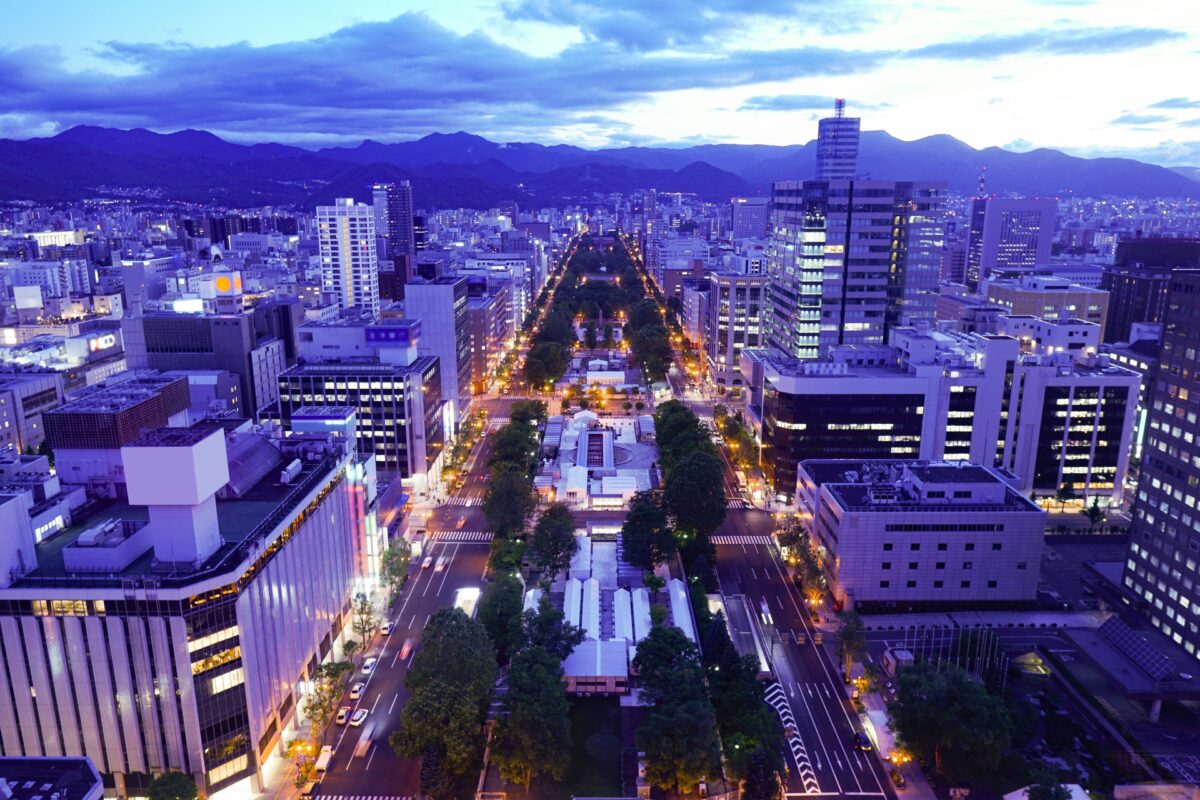 During the snow festival, it can be difficult to find hotels and the prices are often relatively higher than usual as it's peak season. If you decide to go to the Festival, it's best to book your accommodation as early as possible! 
For a full list of the best places to stay near the Sapporo Snow Festival, have a look at our article below:
Sapporo Tours
If you need some help organizing your trip to Hokkaido, it can always be helpful to book a private tour with an English guide. We would be more than happy to help make your trip to Japan a safe, comfortable, and unforgettable one!
▶Hokkaido 1–Day Highlight Private Walking Tour (8 Hours)
Sapporo offers much more than just the snow festival in winter, and it can be a perfect getaway for anyone no matter what season it is. Join our private tour and explore the exciting city with one of our friendly guides!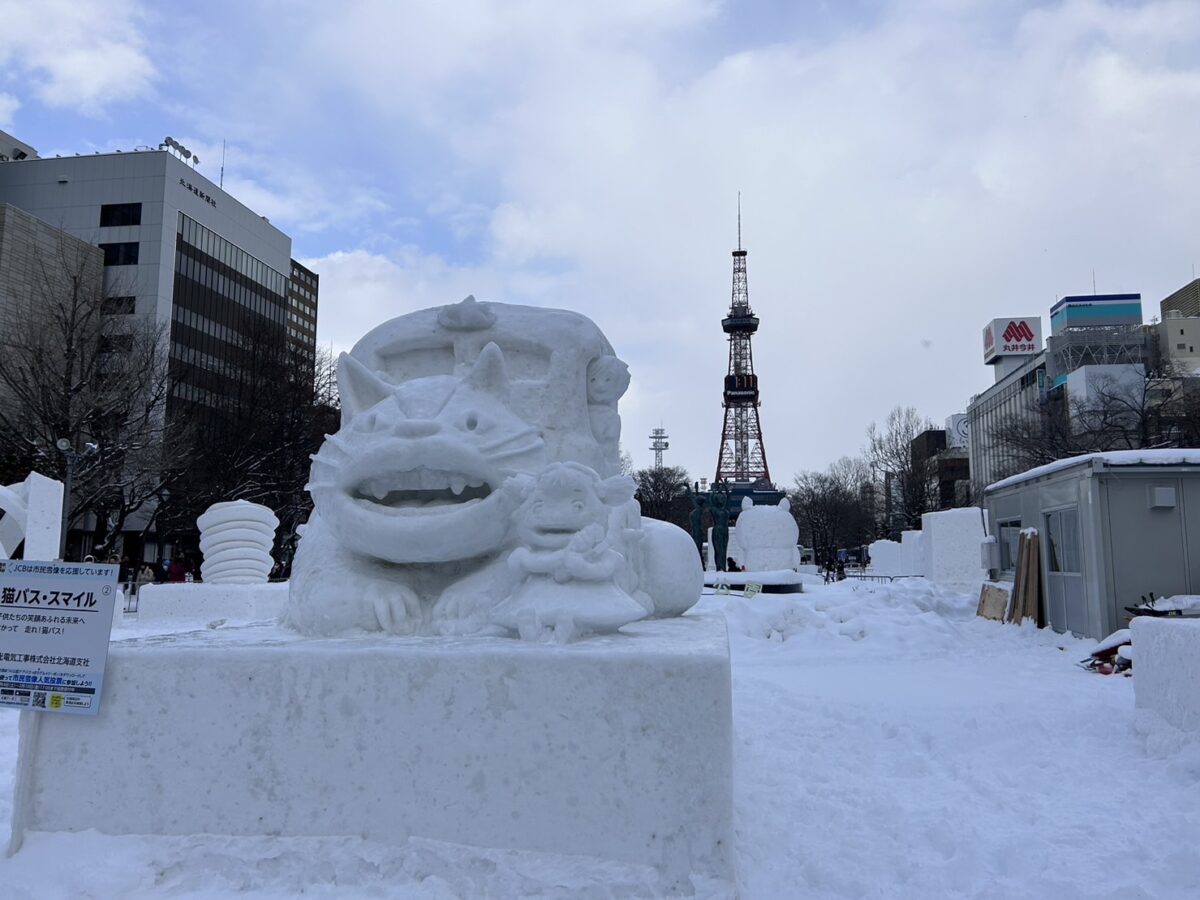 Some people have a negative impression of Hokkaido during the winter because of the cold weather and heavy snowfall. But these conditions make for some of the best conditions for loads of amazing winter festivities. When you visit the Sapporo Snow Festival you will soon realize that the cold and the snow are just part of the charm that Hokkaido offers to visitors. The Sapporo Snow Festival can be the first step for you in understanding how people in Hokkaido have maintained their daily lives in harmony over the years despite the severe weather. We hope you have a chance to visit the Sapporo Snow Festival in 2024 and enjoy all that it has to offer!
Follow us on Instagram or Facebook for more travel inspiration. Or tag us to get featured!
Happy traveling!
Stay informed of the best travel tips to Japan, the most exciting things to do and see, and the top experiences to have with the Japan Wonder Travel Newsletter. Once every two weeks we will introduce you to our latest content.
Japan Wonder Travel Tours
Japan Wonder Travel is a travel agency that offers guided tours throughout Japan.
From private walking tours to delicious Food and Drink tours, we can help you organize the best tours just for you! If you want to explore Japan and learn more about the history and backstories of each area you are visiting, our knowledgeable and friendly English speaking guides will happily take you to the best spots!
In addition, we can provide you with any assistance you may need for your upcoming trip to Japan, so please feel free to contact us if you have any questions or need some help!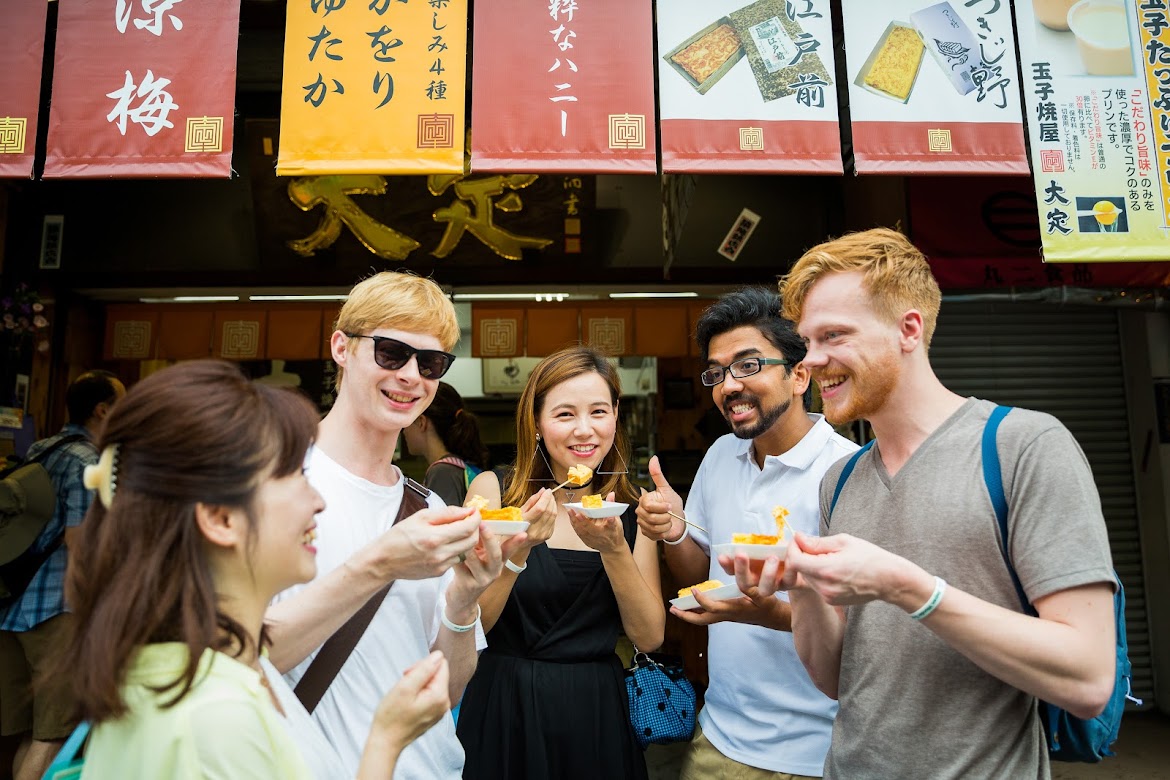 ▶Tokyo 1–Day Highlights Private Walking Tour (8 Hours)
There's no better way to explore an area than taking a tour with a knowledgeable local guide. You will have the chance to learn about the history and interesting background stories of Tokyo, as well as discover some hidden gems which can be hard to do without a guide.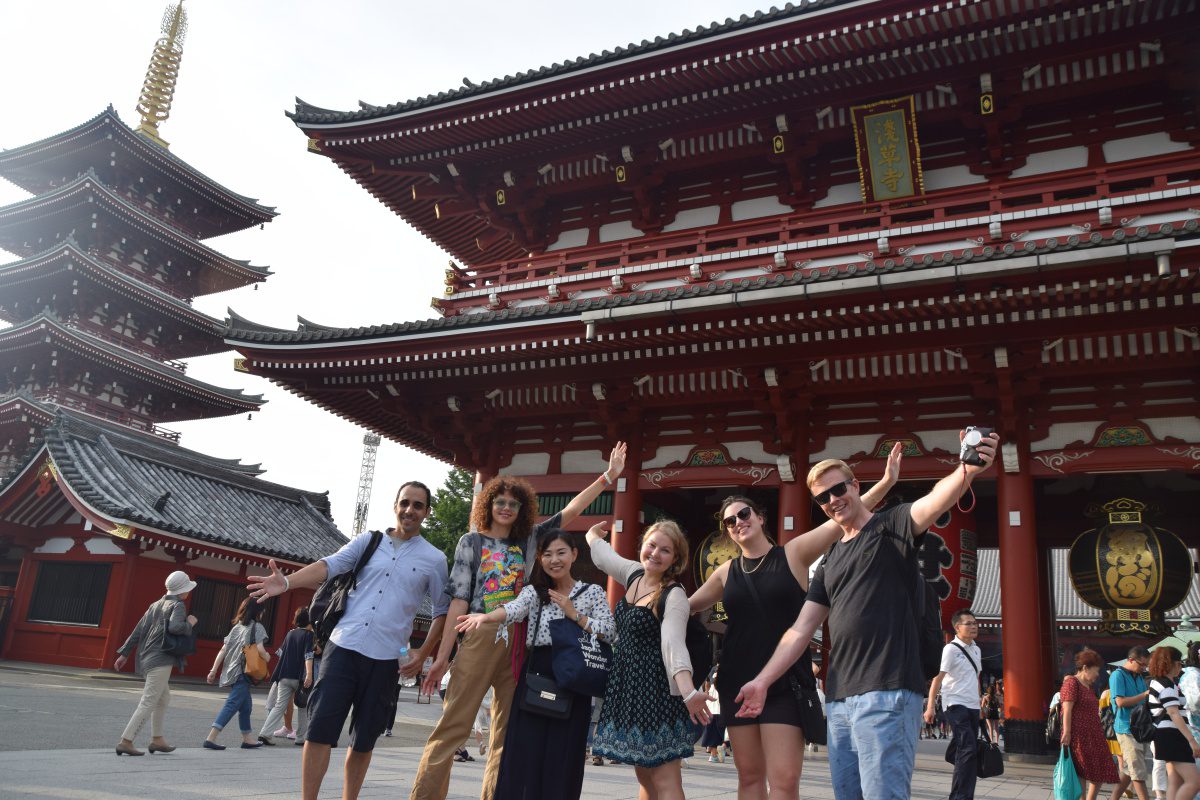 ▶Mt. Fuji Day Trip Bus Tour from Tokyo
Experience the breathtaking views of Mt. Fuji by visiting the highlights of the area on our guided sightseeing bus tour! Departing from Shinjuku in central Tokyo, you can travel comfortably to all of the best spots in the area by bus.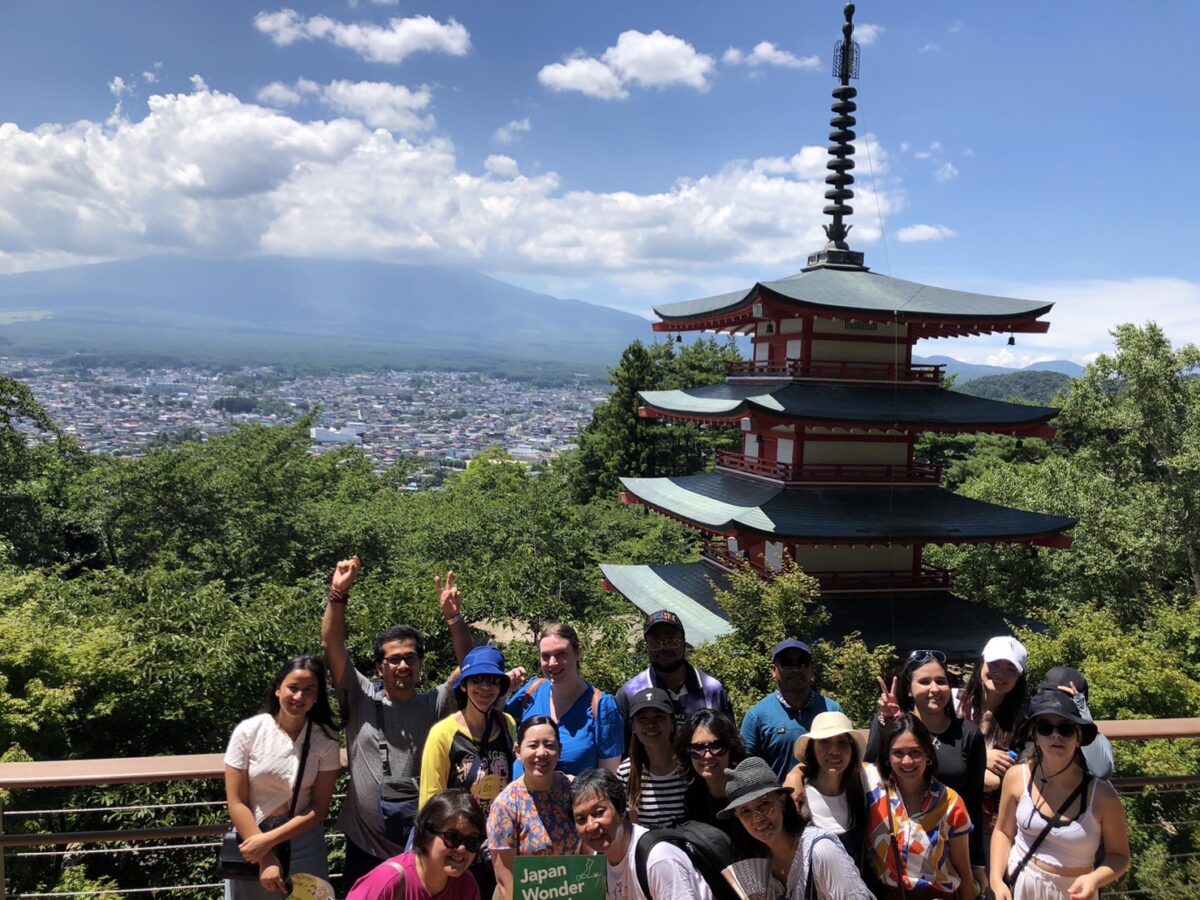 ▶Kyoto Private Full Day Walking Tour
On this full-day private tour of Kyoto, you will be able to see the highlights of Kyoto in just one day and at the same time develop a deeper understanding of both the culture of the area and Japan as a whole.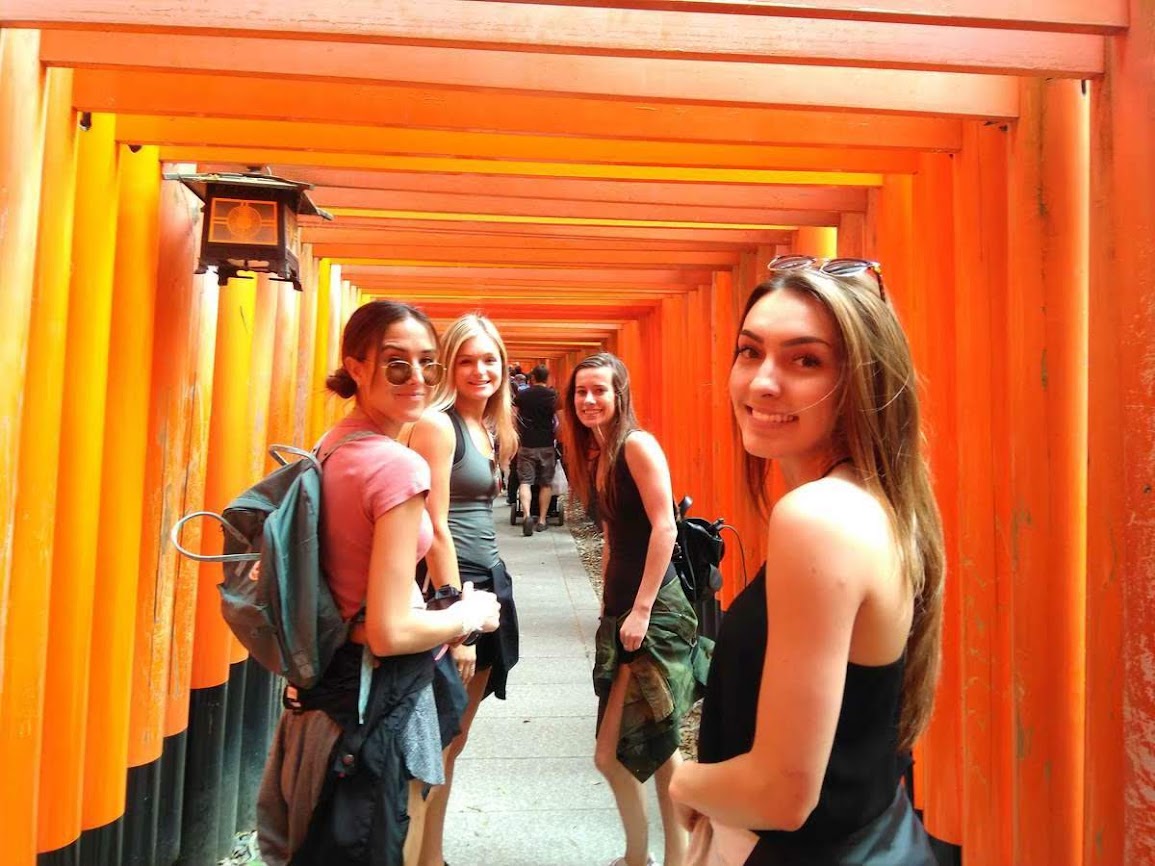 Find the other Tours
▶Tour Packages
If you want to make travel easier, we suggest you look into tour packages.There are a wide range of tour packages out there to suit the accomodate for each traveler needs. Click the button below to find the best tour package from various Tour Operators!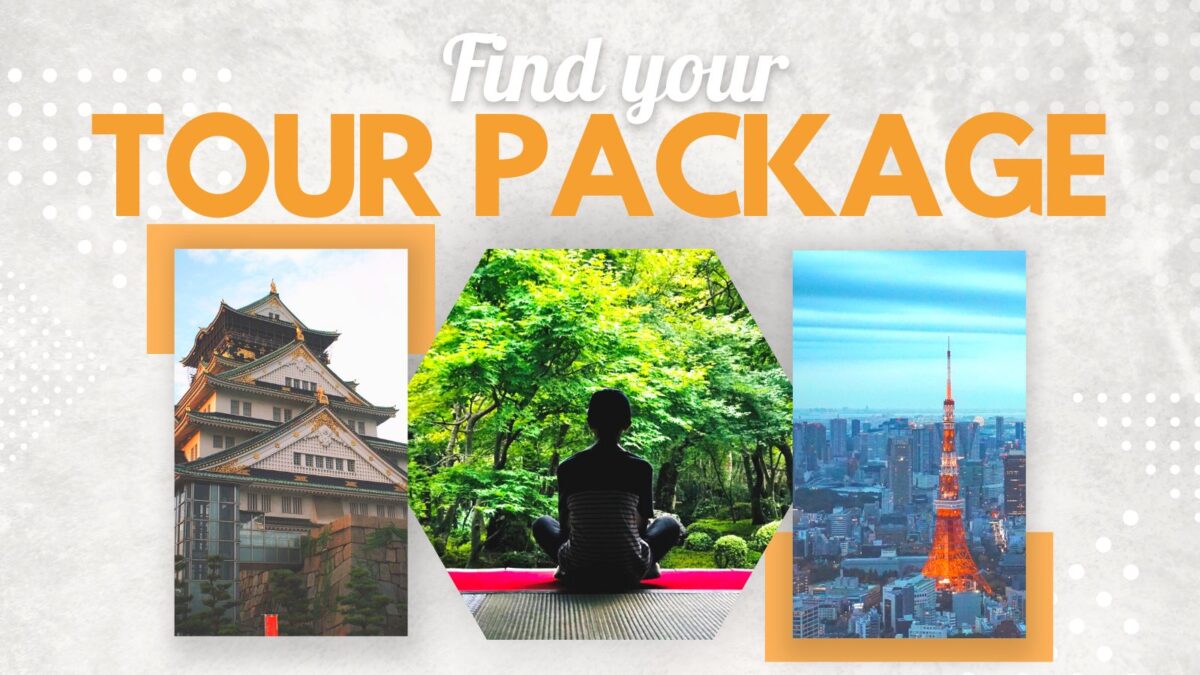 Other articles you might like
This post contains some affiliate links. When you click through and make a purchase we may receive some commission, at no extra costs to you.