In the Kawaguchiko area, you can have magnificent views of Mount Fuji. Especially across the Kawaguchiko Lake, one of the five lakes in the surroundings of the Mount Fuji area, the mountain is beautifully portrayed on a clear day. It is also one of the easiest accessible places from Tokyo, with direct bus and train connections. The area is great for a day trip, but with all the many interesting and fun things to do in the Kawaguchiko area, a weekend trip here is definitely a perfect idea to do!
Recommended tour: Mt. Fuji Day Trip from Tokyo Bus Tour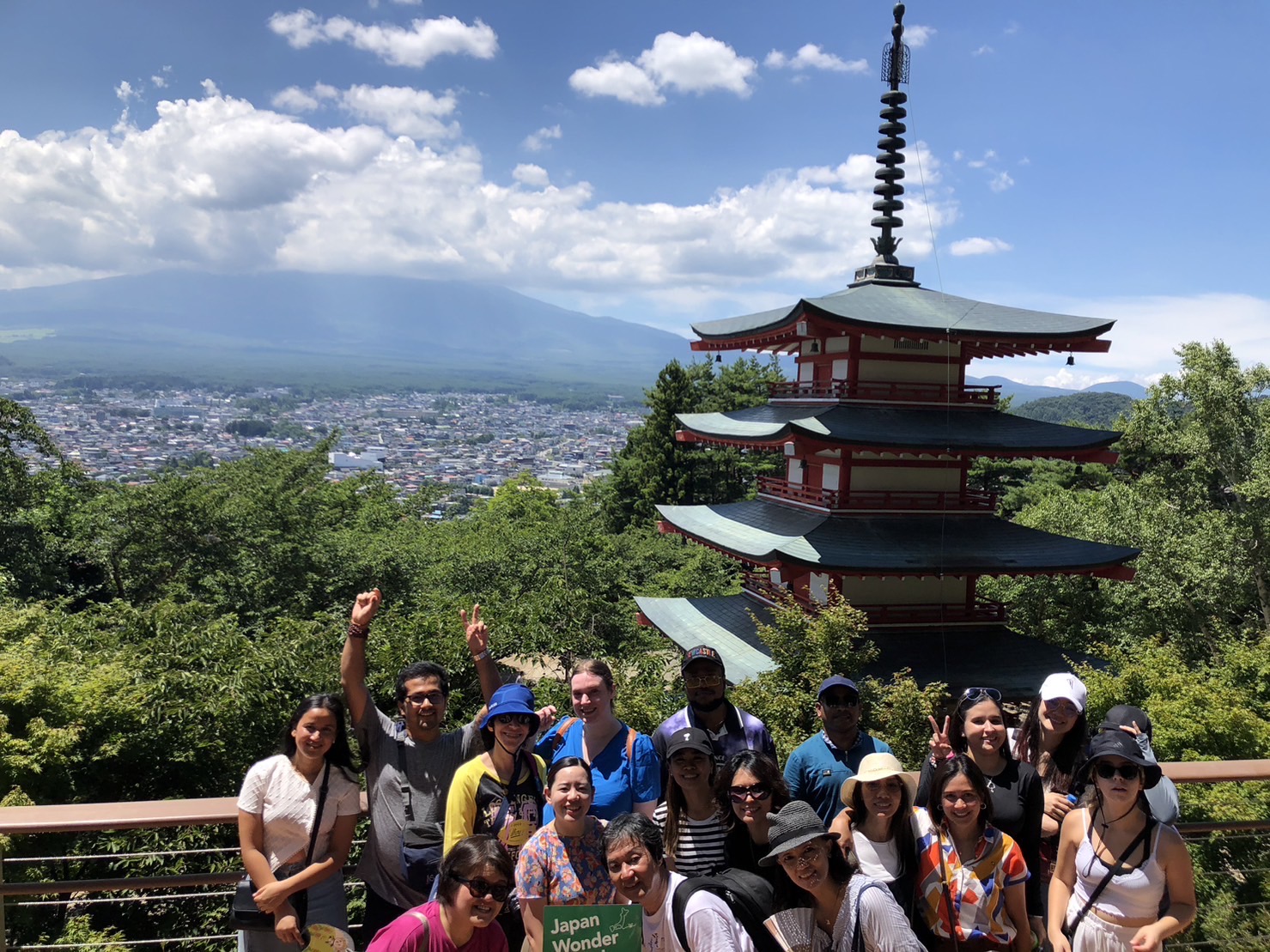 Mt. Fuji Day Trip Bus Tour from Tokyo
Joinusonaone-dayMt.FujitourfromTokyotodiscoverthemust-seehighlightsofMt.Fuji.ExperiencethebreathtakingviewsofMt.Fujiwhiletravelingcomfortablytoeachspotbybus.
How to Get There and Around
If you're looking to travel to Kawaguchiko from Tokyo, the most convenient option is taking a bus. It typically takes around 2 hours and costs between 2,000 to 2,500 yen. Buses depart from several locations in central Tokyo, such as Shinjuku Station and Tokyo Station. Alternatively, you can opt for a JR train from Shinjuku Station which will take 2-3 hours. For more information on traveling to and around Kawaguchiko, we have an article that covers everything you need to know.
Things to Do in the Kawaguchiko Area
Enjoy Stunning Views at Kawaguchiko 5th Station
From Kawaguchiko station, you can take a bus to the Fuji Subaru Line Gogōme, also known as Yoshidaguchi 5th Station or Kawaguchiko 5th Station. This station is a popular starting point for people climbing Mount Fuji, in fact, it is the most used of all four stations. With easy access from Tokyo, many people also just go there to watch Mt. Fuji, without climbing it. From the station, you also have great views of the Five Mount Fuji Lakes. The station is accessible almost all year round, snow conditions permitting, making it a popular sightseeing spot even outside of the climbing season.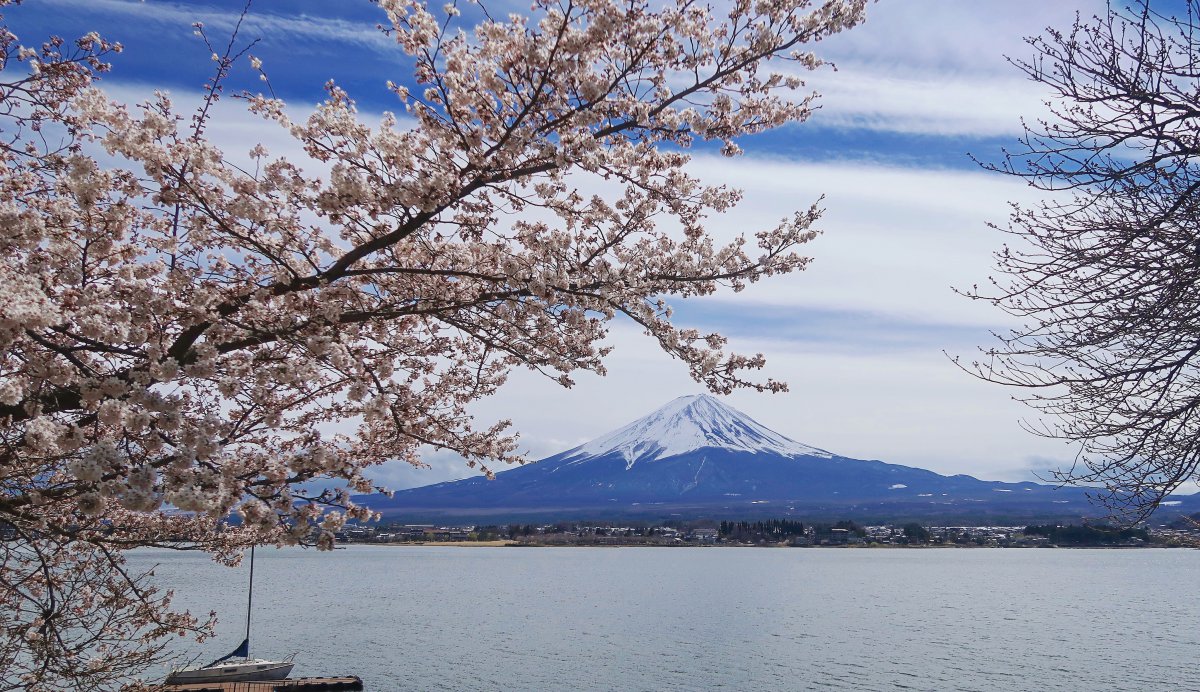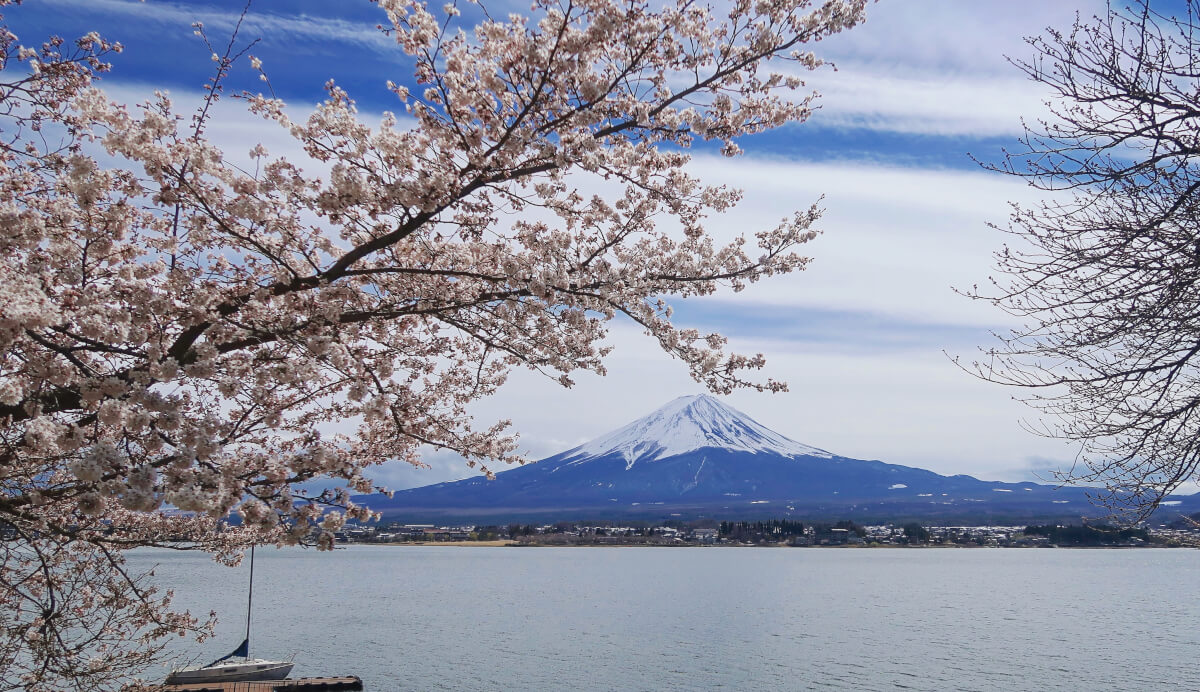 For those of you wanting to climb Mount Fuji, this station is a good starting point. At the station you will find some restaurants and shops, to gear up properly before you start the journey to the summit. We always advise you to climb Mount Fuji during the season and with a guide, read more about these options here.
▶ Mt. Fuji Pilgrim Hiking (1st to 5th Station)
Mt. Fuji 5th station
The bus from Kawaguchi station to the fifth station will take about 50 minutes one way, and cost you ¥1,570 for a one way ticket or ¥2,300 yen for a round trip.
Arakurayama Sengen Shrine
When you head east from Kawaguchiko station for about 4 km, you will find Arakura Sengen Shrine. What makes this shrine extra special is the panoramic view from the top, from there you can see Mt. Fuji along with 5 storied Chureito Pagoda.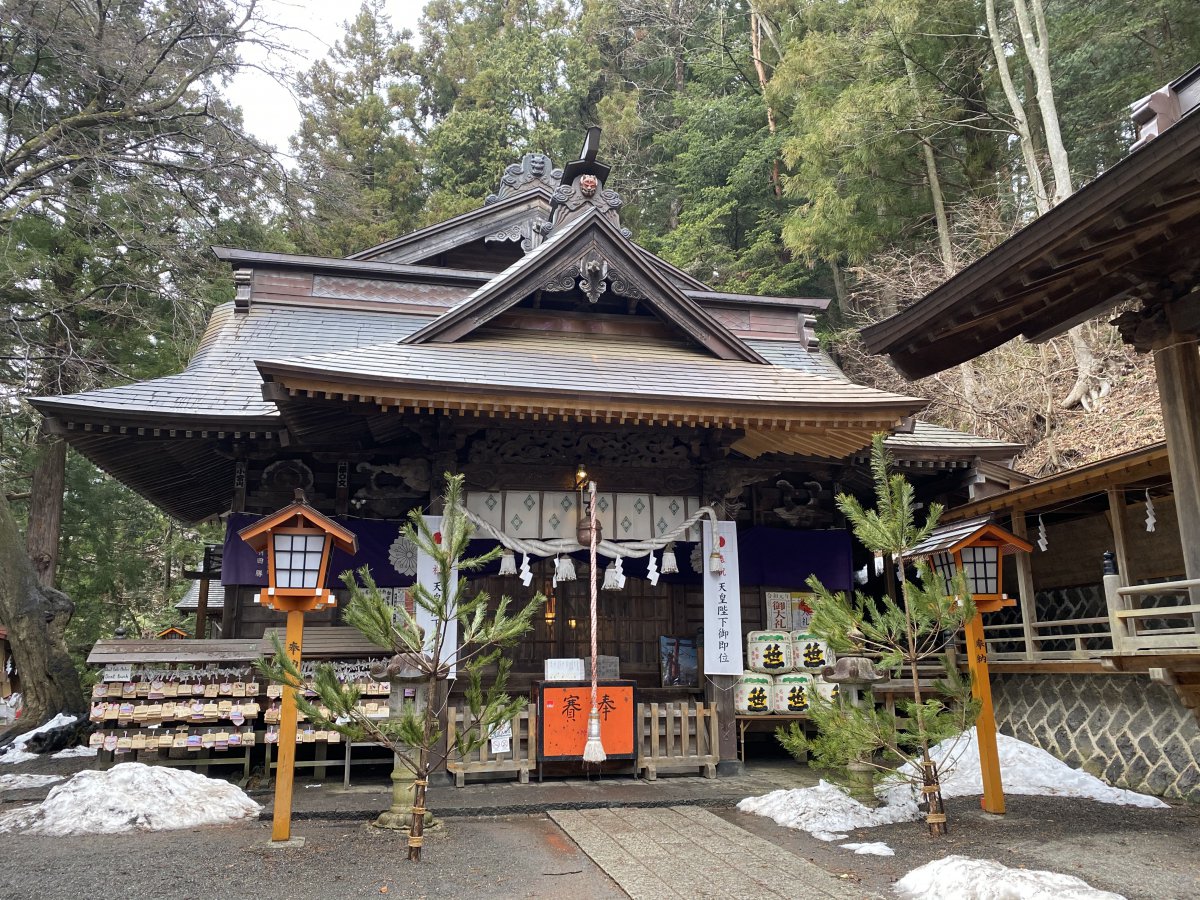 From the Arakurayama Sengen Shrine, 398 steps lead you to the top, where you will find the Chureito Pagoda. This great view is quite famous and has been featured in many guidebooks. Especially during the spring season, when the sakura blossoms are flowering, this place feels almost magical.
Finish off your perfect day and watch the sunset from here!
Kitaguchi Hongu Sengen Shrine
At the starting point of the Yoshida trail, you will find the Kitaguchi Hongu Sengen Shrine, also known today as the Fujiyoshida Sengen Shrine. The Yoshida trail leads all to way to the top of Mount Fuji, though, few climbers begin their hike from here now. Many climbers do still visit the shrine before their ascent to pray for a safe climb.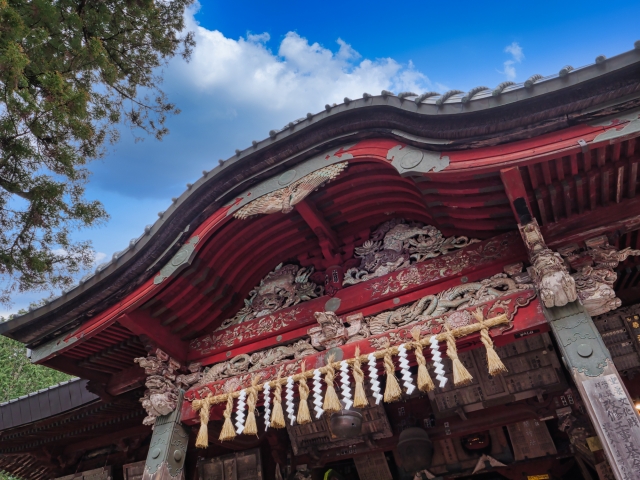 Each year, the shrine is the center stage for one of the three "most unique festivals in Japan". The Yoshida Fire Festival is celebrated to mark the end of the Mount Fuji climbing season and to praise the gods. During the festival about 70 large torches are lit throughout the city, turning the main street into what looks like a river of fire.
Official website Kitaguchi Hongu Sengen Shrine
Free admission
Lake Kawaguchi Mt. Tenjō Ropeway
This cable car is located on the lakeside of Kawaguchiko. There are two cable cars and you can see the lake and Mt. Fuji from the top. Especially in the autumn season, you can see the beautiful autumn colors of the tree leaves in this area while riding on the cable car. The three minutes to the top will literally fly by!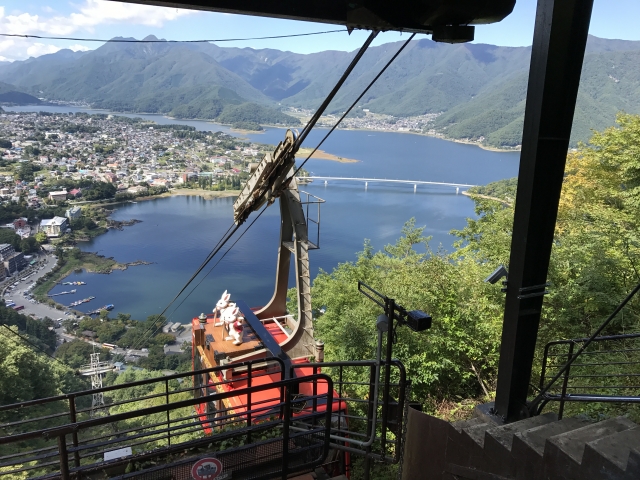 Kachi Kachi yama
Admission ¥900 yen for round trip
Oishi Park
From this beautiful park located on the north side of Kawaguchiko Lake, you can see the beautiful Mt. Fuji and its reflection in the lake. In spring and summertime, when many flowers are blossoming at Oishi Park, the views are amazing. Especially from late June to early July, when the lavender flowers are in bloom and make the place look like it has a purple carpet, many people visit this picturesque spot. At Oishi Park there are several restaurants and shops, making it a great spot for a break after a hike.
Oishi Park
Free admission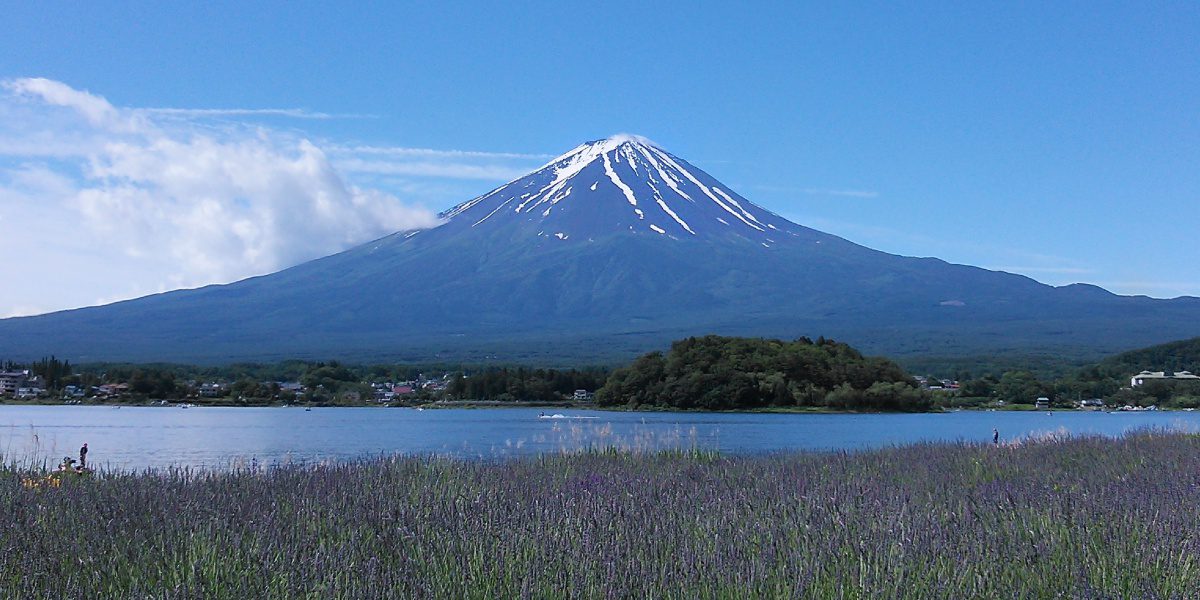 Aokigahara-Jukai Forest and Lava Caves
Aokigahara forest is a beautiful forest on the northern foot of Mt.Fuji. The Japanese name of the forest is Aokigahara-jukai, jukai means a sea of trees. The forest was formed on the lava plateau after the eruption of Mount Fuji in 864. It can be difficult to navigate your way as the forest is very dense. Because of the high density of trees you will hardly feel any raindrops, the forest will protect you from rain, wind, and snow! Sadly for this reason and the remoteness of this forest, this place is also known as the suicide forest. However, it is a very beautiful place to go hiking, just make sure you don't get off the trails, and is recommended to go with a guide.

Recommended tour: Trekking Experience of Aokigahara Sea Of Trees and Caves Exploration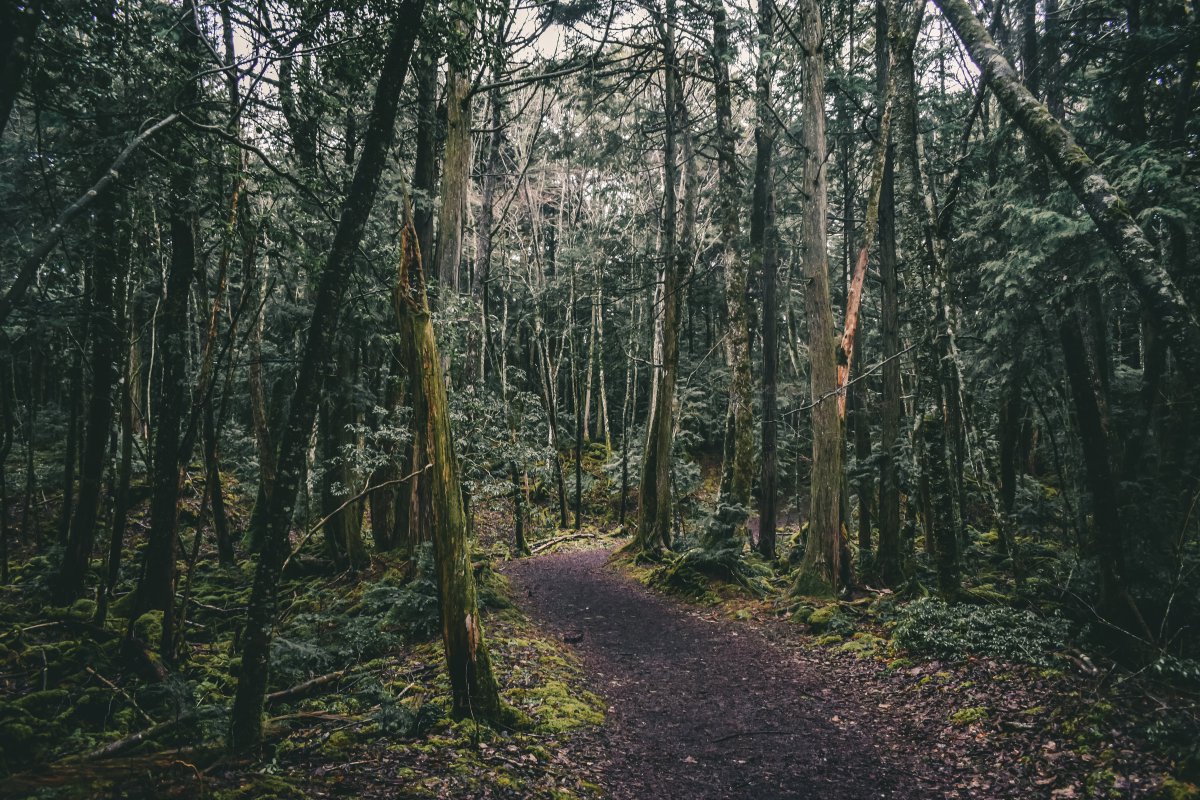 In the vicinity of the Aokigahara forest, there are some deep lava caves, such as the Fugaku Wind Cave and the Narusawa Ice Cave. When you are in the area, visiting these famous caves is a must. The temperature in both caves is somewhere between zero and three degrees all year round, but don't let that stop you from witnessing these miracles of mother nature.
Aokigahara
Admission ¥350
Ide Shuzo Sake Brewery
Very close to Kawaguchiko station, there is a sake brewery called Ide shuzo. This small family-run brewery has been making sake for 21 generations, using water from Mount Fuji. At the brewery, you can learn more about the process of making sake, or just sample the finished product!
A tour is offered in English twice every day at 9:30am or 3pm and a reservation is required. The reservation can be made online for ¥800 per person (including sake tasting).
Ide shuzo
Sake tour ¥800 (including sake tasting)
Sake tasting ¥500
Oshino Hakkai Springs
Hakkai means eight seas, referring to eight clear spring water ponds at the foot of Mount Fuji that Oshino Hakkai is famous for. It is located between Kwaguchiko and Yamanakako, on the bottom of the former 6th lake of the area. The water from the ponds is of very good quality, containing some of the nation's best spring water! You can even drink water from one of the pools.
Most of the pools are filled by melted snow that has run down from Mount Fuji and some are inhabited by koi fishes. Around the pond, there are many traditional Japanese houses and a museum that is also worth visiting! Oshino Hakkai is also a popular destination for cherry blossom viewing, and usually, the best viewing time takes from early to mid-April.
Oshino Hakkai
Admission free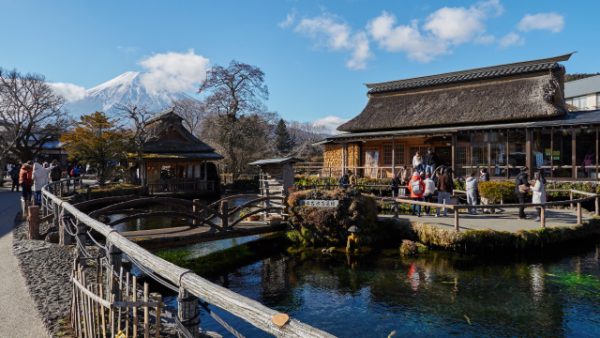 If you are interested in a tour around the Kawaguchiko area, please contact us!
Suggested Routes in the Kawaguchi Area
1. Highlights Cycling Route
Many of the accommodations in the area offer bicycles for rent, sometimes it is even included in the price. The area around Lake Kawaguchi is great to discover by bike. A suggested itinerary is below.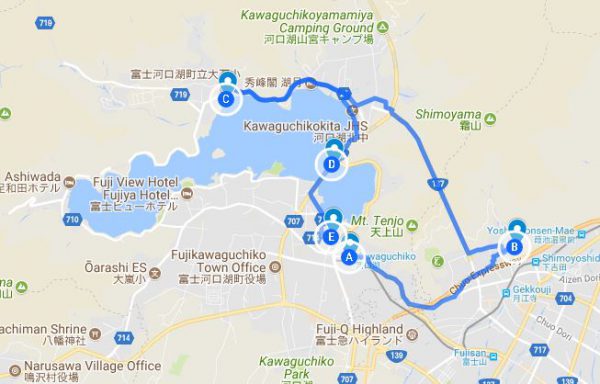 Duration: Approx. 7 hours
A: Kawaguchiko Station
B: Arakurayama Sengen Shrine
C: Oishi Land
D: Ubuyagasaki Shrine
E: Sake brewery
To fully experience the area and discover hidden gems that only locals know, it is highly recommended to book a guided cycling tour. Not only does it provide insurance coverage, but it also includes the convenience of a support car in case you become tired or need to transport heavy luggage. Don't miss out on the opportunity to make the most of your adventure by booking a guided tour!
2. 5th Station and Secret Forest Route Bus Route
This route covers the 5th station, Aokigahara forest and Narusawa Ice cave. But if you have time, you can combine it with the sake brewery or the ropeway!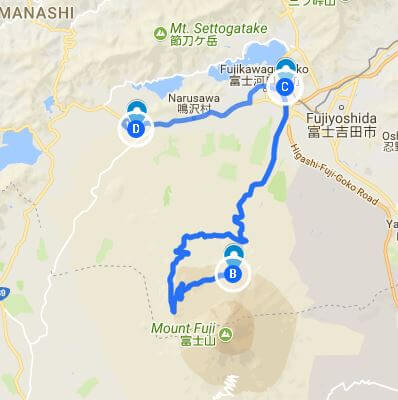 Duration: Approx. 7 hours
Costs: About ¥3,600 for transportation + ¥350 per person for the ice cave
B: Kawaguchiko 5th station
C: Kawaguchiko station
D: Aokigahara and Narusawa Ice Cave
3. National Treasure Bus Route
How about going to National treasures? On this route, you will visit Kitaguchi Hongu Sengen Shrine and Oshino Hakkai first. Then head back to Kawaguchiko and go to Mt. Tenjō Ropeway.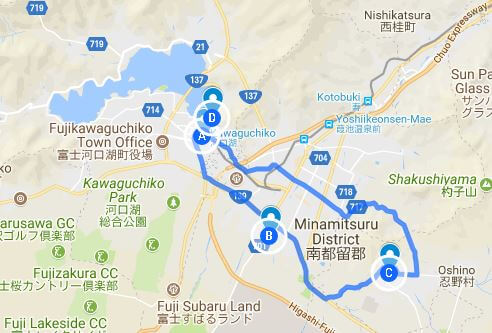 Duration: 7 hours
Costs: ¥1,030 yen for the bus + ¥900 yen per person for the ropeway
A: Kawaguchiko station
B: Kitaguchi Hongu Sengen Shrine
C: Oshino Hakkai
D: Mt. Tenjō Ropeway
Recommended Mt. Fuji Tour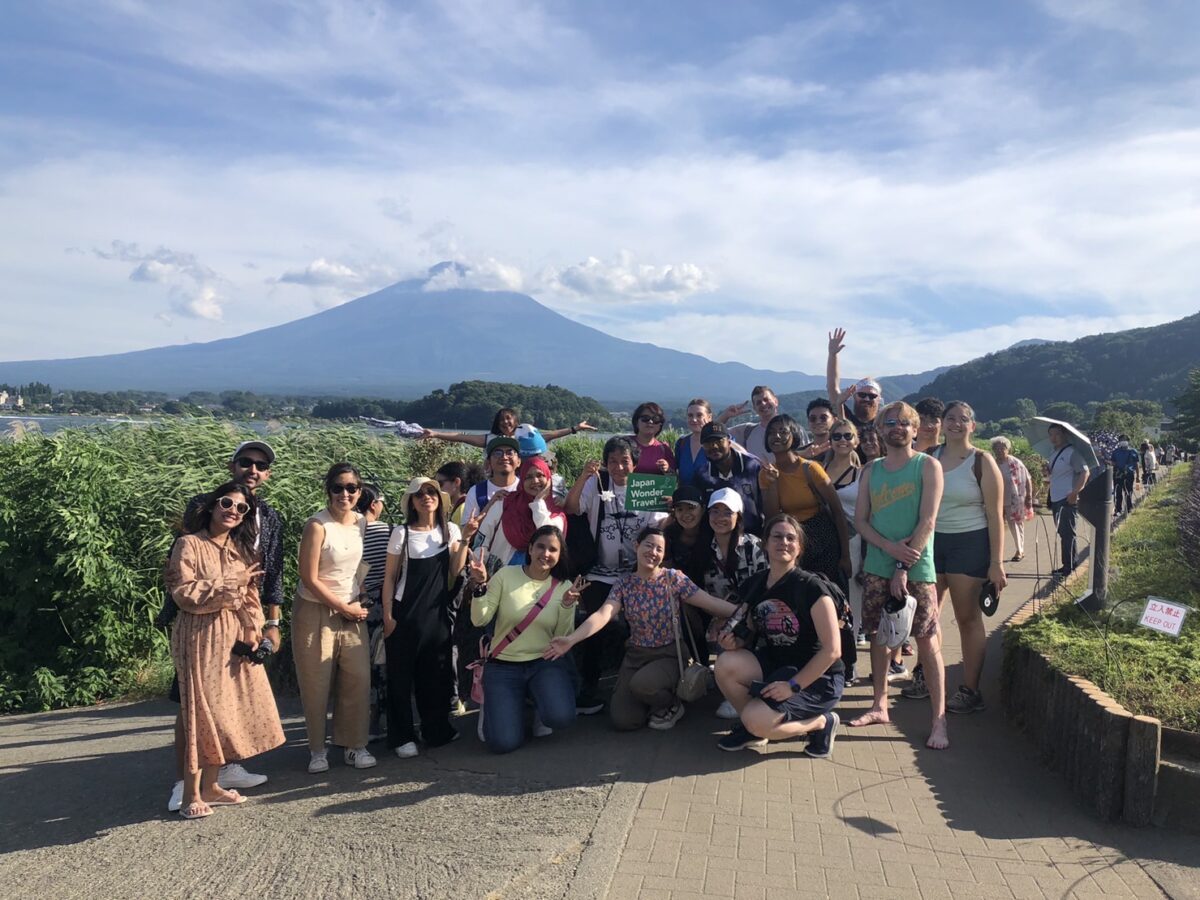 If you're interested in a guided tour of the Kawaguchiko area and want to visit some of the local attractions, we've got a day trip tour available from Tokyo! Simply meet up with your guide at Shinjuku Station, get on a bus, and enjoy a comfortable ride to the Mt. Fuji area. You can explore various places to see the stunning view of Mt. Fuji, sample delicious specialty foods, and visit the Aokigahara Forest to see the wind cave. This Mt. Fuji Day Trip Tour covers all the must-visit spots in the area, providing you with a chance to enjoy the breathtaking view of Mt. Fuji!
Itinerary
8:00 Depart from Shinjuku Station
– Chureito Pagoda
– Hoto Fudo
– Mt. Fuji World Heritage Centre, Yamanashi
-Fugaku Fuketsu Wind Cave (Aokigahara forest)
-Oishi Park
16:00 Head back to Tokyo
18:00~18:30 Arrive in Shinjuku (the scheduled end time of the tour may be subject to change due to traffic)
▶Mt. Fuji Day Trip from Tokyo Bus Tour
Recommended Hotels with Mt Fuji Views:
These are our recommendations for the Kawaguchiko area, what do you think of them? Any places we missed out, on that you can recommend; let us know! What is your favorite place or activity in the area? Let us know in the comments!
For more information, check out our complete guide to Mt. Fuji below!
Follow us on Instagram, Facebook and Twitter for more travel inspiration. Or tag us to get featured!
Happy traveling!
Stay informed of the best travel tips to Japan, the most exciting things to do and see, and the top experiences to have with the Japan Wonder Travel Newsletter. Once every two weeks we will introduce you to our latest content.
Other articles you might like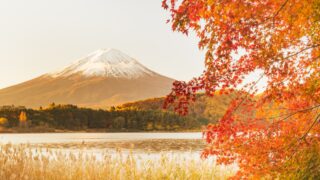 The Ultimate Guide to The Fuji Five Lakes
Mount Fuji is, without a doubt, the most famous mountain in Japan, but do you know about the surrounding lakes of Fuji?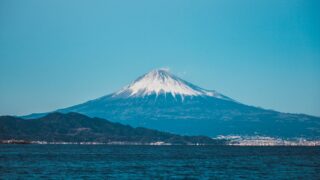 13 Places to See The Best View of Mt. Fuji
We introduced the places you can see the best view of Mt.Fuji near Tokyo. There are some different ways to see Mt.Fuji and each area has its own attraction. Let's take a day trip from Tokyo to see the best view of Mt.Fuji!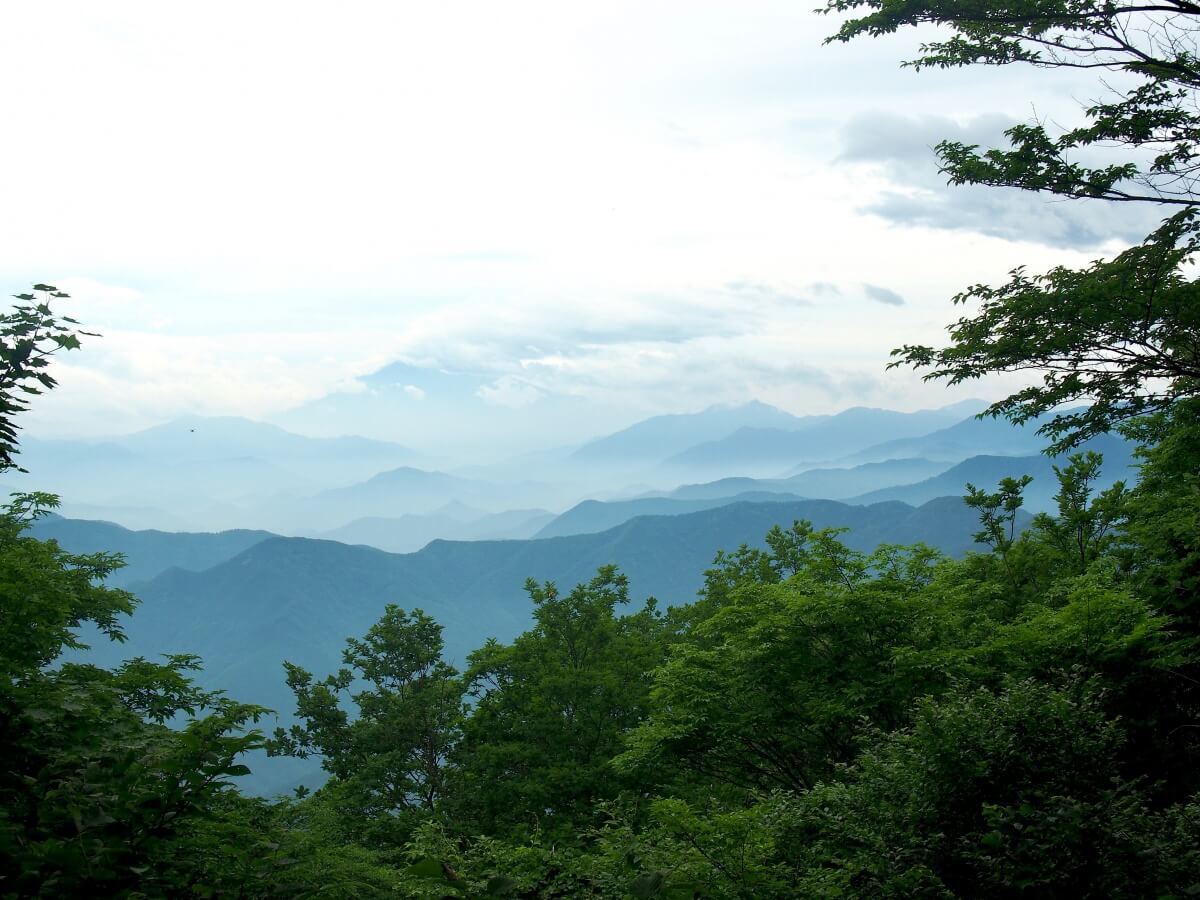 10 Recommended Nature Spots in Tokyo
Tokyo is known as a big city but do you know that Tokyo also offers beautiful and relaxing nature spots? Here are our best nature spots in Tokyo to escape the hustle and bustle of the city.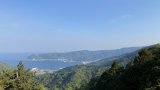 Hiking Trails Izu Peninsula
Izu Peninsula is a great weekend trip destination if you like hiking. The easy hiking trails in combination with amazing ocean views and the vicinity of Tokyo, make the peninsula a great getaway! Here we list our recommended hiking destinations.
---
This post may contain some affiliate links. When you click through and make a purchase we may receive some commission, at no extra costs to you.