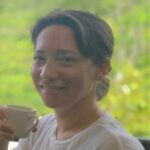 Writer's profile
Stefanie Akkerman moved from the Netherlands to Japan in 2013 with her Japanese husband and son. She jumped into the niche of Dutch tour guiding in Tokyo and Kamakura in 2015 and occasionally writes articles about all the great sights and activities Japan has to offer. She loves (Japanese) food, and to work that all off she goes diving, snorkeling, cycling, or hiking.
This post may contain some affiliate links. When you click through and make a purchase we may receive some commission, at no extra cost to you.
While staying at a large chain hotel has its advantages, such as knowing exactly what standards you can expect and having most amenities close at hand, spending the night in a boutique hotel can certainly add some extra flair to your trip. Especially when chosen well, these small, stylish hotels offer a great cost-performance and a very nice experience. Kyoto has so much beauty all around that you may be apprehensive about going back to your hotel in the evening, but booking a stay at one of these boutique hotels in Kyoto will simply mean that your enjoyment of the city is extended into the night!
1. Hotel Kanra Kyoto
Not far from both Kyoto Station and many of Japan's old capital's highlights such as Gion and Kiyomizu-dera, Hotel Kanra Kyoto is a perfect base for exploration and convenience. This new hotel has been designed as a modern machiya and was built with natural materials and traditional craftsmanship. The rooms breathe a minimalist, Japanese atmosphere and are fully equipped for a pleasant stay. If gastronomy is important to you, this boutique hotel's restaurant will surely delight you with its high-end Kyoto cuisine, and if you are interested in traditional art kintsugi, you will love the kintsugi studio located in the hotel.
2. Genji Kyoto
Also centrally located and situated right next to the Kamo river is the greenery-rich boutique hotel Genji Kyoto. Even though it is in the middle of the city, this hotel is an oasis of peace and calm with its gardens that can be located indoor, outdoor, and even in the rooms themselves. Designed with warm lighting accents and with respect for Japan's traditional style, the rooms and common areas exude coziness. The cuisine served here ranges from Japanese to international, and the food can be enjoyed in the privacy of your room, in the beautiful lounge, and weather permitting, on the outdoor sky terrace.
3. 22 PIECES
Just a stone's throw away from Kyoto Station is serviced apartment complex 22 PIECES. While it's not exactly a boutique hotel because breakfast and dinner service aren't available, this family-friendly apartment complex is stylishly designed like one. For those who don't mind eating out or cooking their own meals during their trip, this hotel is an ideal accommodation. The rooms are spacious and comfortable, and if you travel with more than 2 people this might be just the elegant accommodation solution that you've been looking for!
4. THE JUNEI HOTEL Kyoto Imperial Palace West
Everything about the JUNEI HOTEL Kyoto Imperial Palace West hotel is made by design; the looks, the sounds, the smells, the flavors and the touch. The rooms have been created with Japanese aesthetics and western comforts, the background sounds are natural and comforting, and a subtle, yet blissful fragrance sweeps through the air. If you're in search of exquisite cuisine, you are also in the right place at this beautiful boutique hotel. The shidashi-style breakfast is a feast for the senses and even the teas have been hand-selected by a knowledgeable tea sommelier. You will love bath-time at this hotel as well, as each room comes with a high-quality ceramic bathtub.
5. Miru Kyoto Nishiki
If you're looking for a more budget-friendly boutique hotel, you can find Miru Kyoto Nishiki, a modern 3-star hotel located in the middle of the hustle and bustle district near the Nishiki Market. The comfortable rooms have a distinctly traditional Japanese feel about them, with plenty of wooden latticework in their design. Each room comes with a private bath, toilet, and a kitchenette. There is no restaurant in the hotel, but the concierge is more than happy to give their recommendations for one of the many restaurants in the neighborhood.
6. Kizashi The Suite
The tiny boutique hotel known as Kizashi The Suite is situated right in the heart of teahouse district Gion and makes good use of it. The delectable traditional food that can be served in your room comes from the best surrounding restaurants and the hotel's concierge can set you up with an appointment with a real geiko or maiko. With only 8 beautiful rooms in the hotel, each with their unique design and atmosphere, you are enveloped in tranquility after a busy day of exploring Kyoto.
7. Ace Hotel Kyoto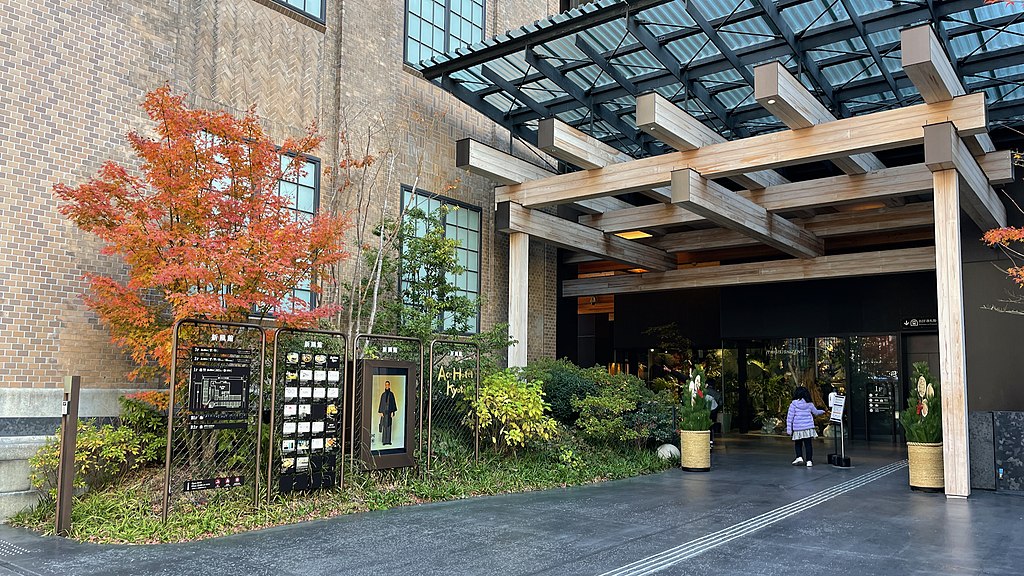 It is the industrial design of the repurposed building that tends to stand out first about Ace Hotel Kyoto, but on the inside this bustling, hip hotel is also very eye-catching. Located near hot spots like the Nishiki Market and Kawaramachi, you can enjoy interesting art works and organized events during your stay. The room designs are a cool fusion of east and west, and all amenities are there. In the two restaurants the hotel has to offer, you can enjoy high-end Mexican and Italian-American food. There is also a lounge rooftop bar for cocktails and a coffee roaster for that daily freshly roasted cup of Joe.
8. RC Hotel Kyoto Yasaka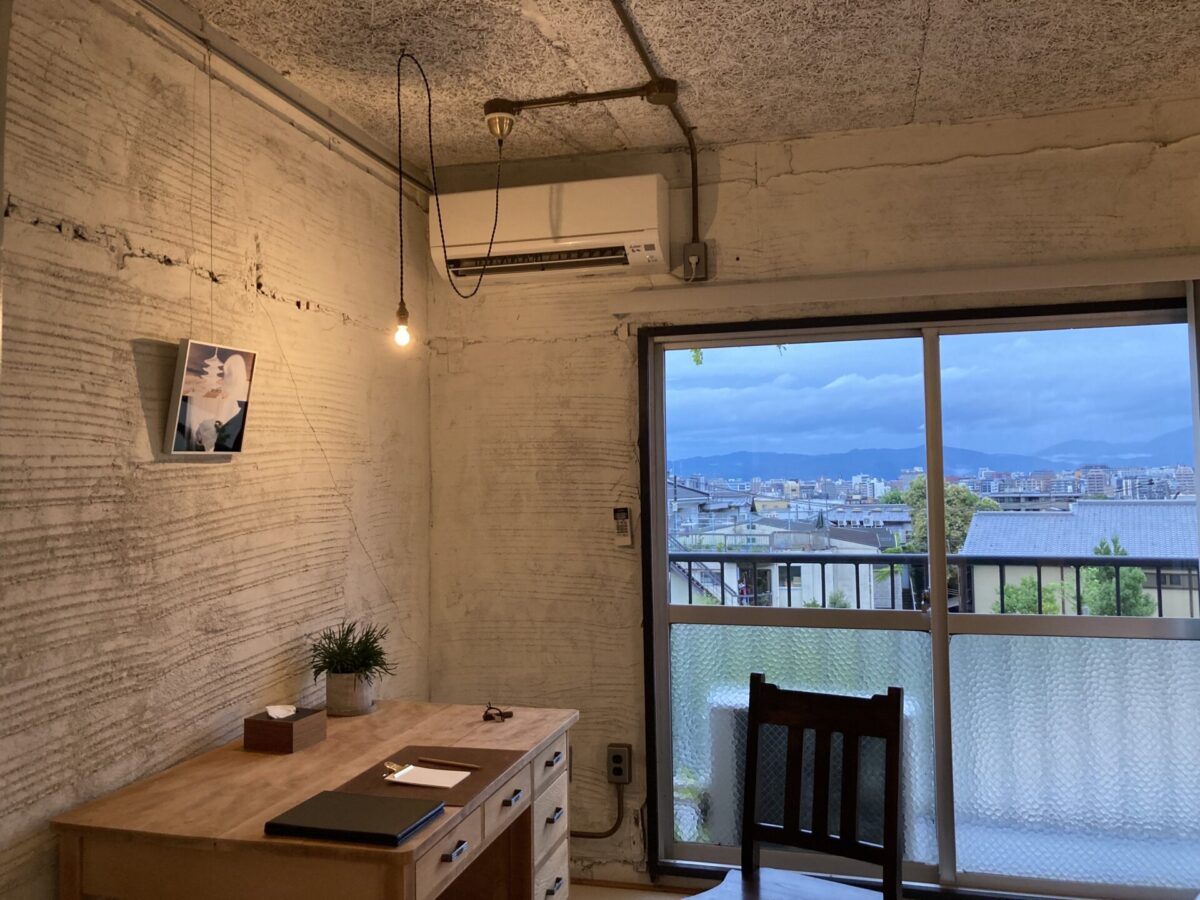 Right in between the Kiyomizu-dera and the Yasaka Shrine in an area full of artisanal shops is boutique hotel RC Hotel Kyoto Yasaka. This budget-friendly former residence is closely connected to its history and feels like a home away from home. The themed rooms are simple, yet elegant and have everything you need for a comfortable stay. One of this hotel's most popular features is its cozy bar right next to the reception, where you can unwind with some local drinks and connect with fellow travelers if you so desire.
9. Kyoto Granbell Hotel
The Kyoto Granbell Hotel is one of the most conveniently located hotels for a mid-range price. Right on the edge of geisha-district Gion, this building has a perfect blend of traditional architecture with modern elements. When you enter this boutique hotel, you will be greeted by a cozy lounge and restaurant space near the reception that will make you feel right at home. The rooms are a mixture of Japanese and Western styles that are comfortable, and there is more! This hotel also boasts a public bath with a Japanese garden for all guests to use, and if you want to go around the area by bicycle they offer convenient bike rentals.
10. BnA Alter Museum
At a convenient location near the Kamo River just south of Gion, the BnA Alter Museum is a great pick for anyone who loves art. With 31 unique rooms and a large gallery, there is much local art to enjoy, but there are also music and art events to enjoy that are popular amongst locals. The cafe and lounge serve breakfast to hotel guests in the morning, after which it opens up to everyone. And the party continues from 7 PM till late in the hotel bar, where guests and locals intermingle to enjoy drinks, music, and conversations.
Hopefully, we could help you narrow down your hotel search in Kyoto a bit with these 10 amazing boutique hotels, all of which will add an extra element to your stay that will make you look forward to the end of your days of sightseeing as well.
Japan Wonder Travel Tours in Kyoto
When you are visiting Kyoto and you need some help organizing your trip, you came to the right place. We're happy to help you make your trip to Kyoto the best trip ever. We can advise you on where to go or even better, show you around with a local, English speaking guide. Let us help you create safe, comfortable, and unforgettable memories in Kyoto!
▶Kyoto Private Full-Day Walking Tour
On this full-day private tour of Kyoto, you will be able to see the highlights of Kyoto in just one day and at the same time develop a deeper understanding of both the culture of the area and Japan as a whole.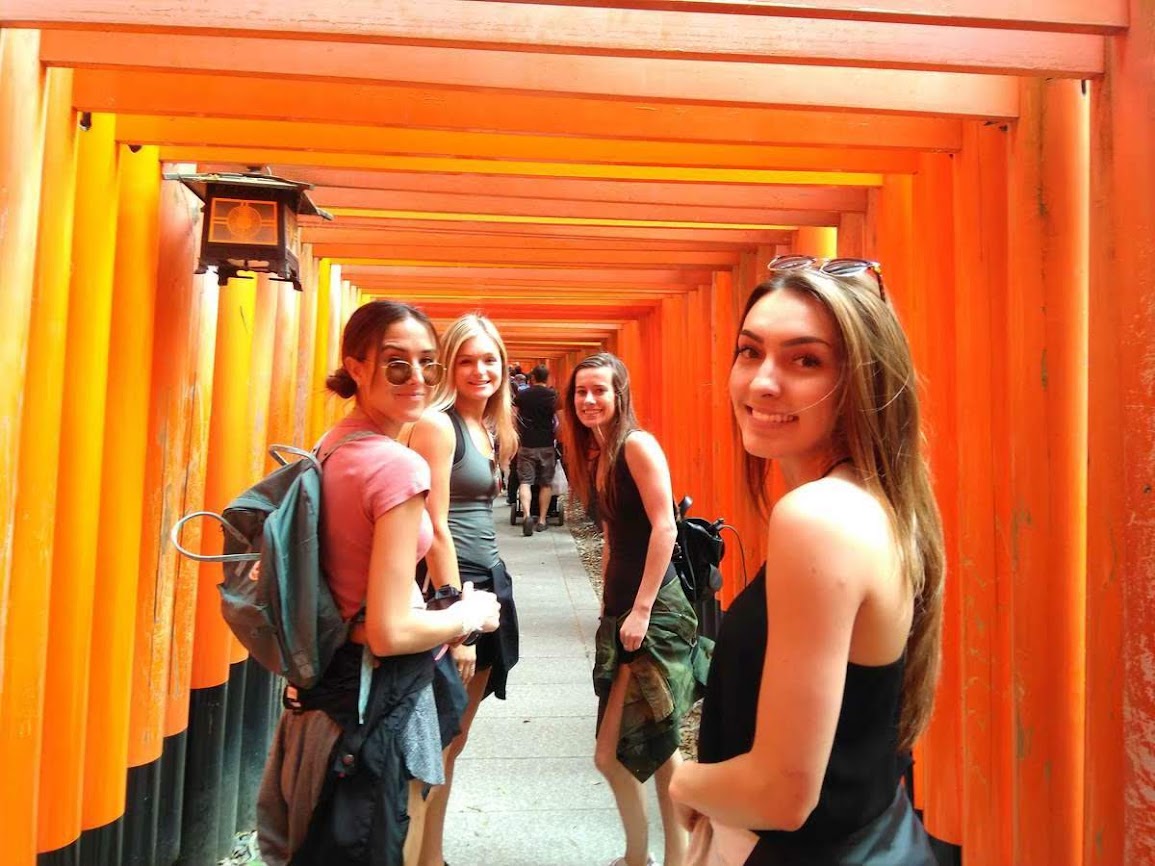 ▶Total Kyoto Experience
If you only have a day or two in Kyoto, we offer a full-day tour of the city, enabling you to immerse yourself in and fully enjoy the entire city of Kyoto in just 10 hours!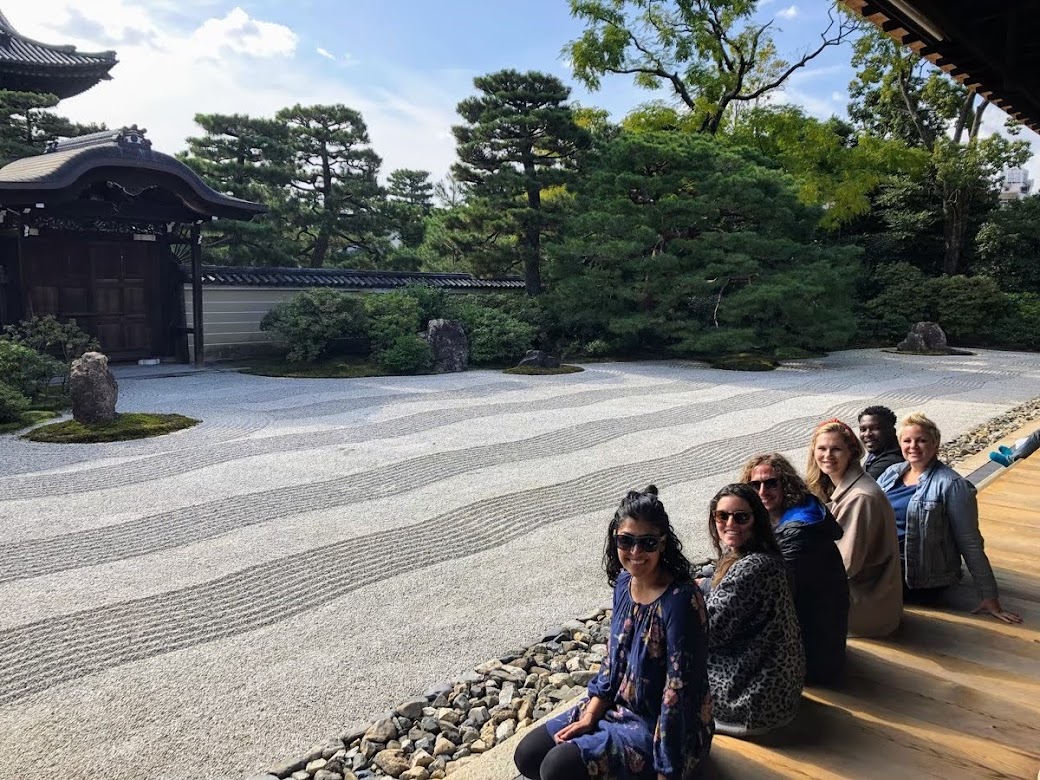 ▶Kyoto Food and Drink Tour @Nishiki Street & Gion
If you're looking to learn more about the culture and the local cuisine of Kyoto, this is the perfect tour for you! Take part in this Kyoto food and drink tour and explore the 400-year-old market and the famous Gion district.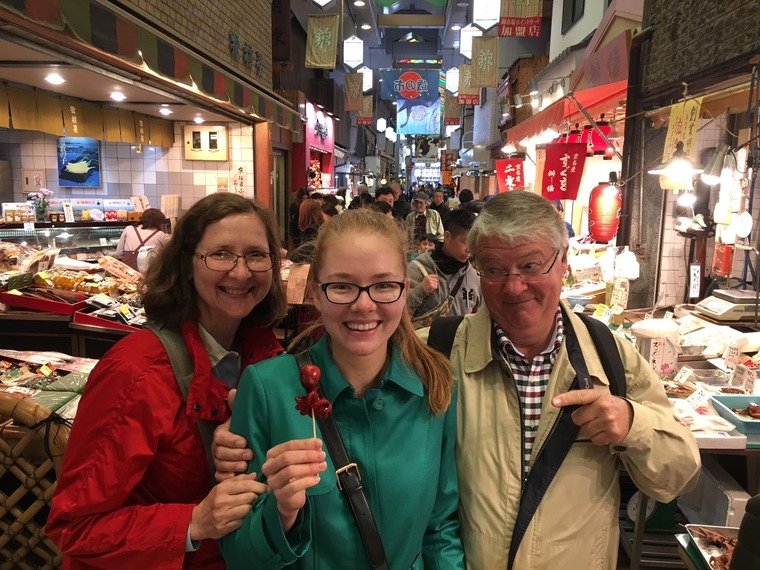 Find the Other Tours
▶Tour Packages
If you want to make travel easier, we suggest you look into tour packages.There are a wide range of tour packages out there to suit the accomodate for each traveler needs. Click the button below to find the best tour package from various Tour Operators!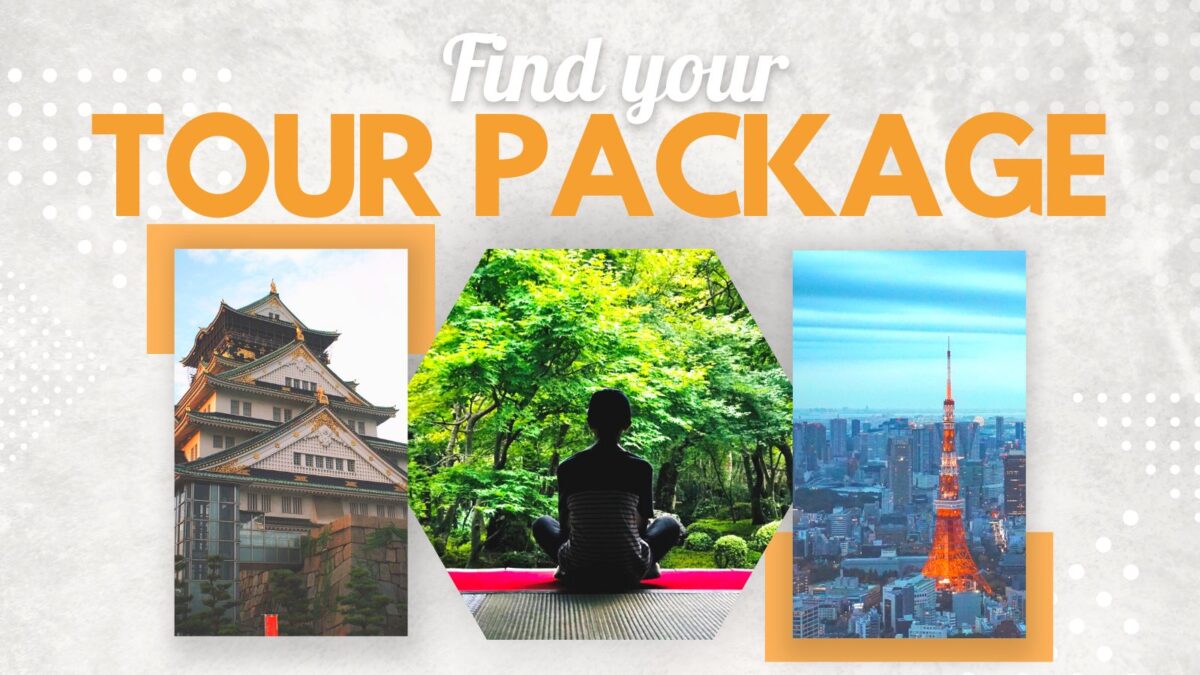 Follow us on Instagram, Facebook, Twitter, and TikTok for more travel inspiration. Or tag us to get featured!
Happy traveling!
Stay informed of the best travel tips to Japan, the most exciting things to do and see, and the top experiences to have with the Japan Wonder Travel Newsletter. Once every two weeks we will introduce you to our latest content.
Other articles you might be interested in