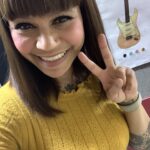 Writer's Profile
Misty Fujii is a Canadian who moved to Osaka, Japan in 2019 and married her Japanese sweetheart. In 2022 they had a baby and moved to Fukui for the clean country air. She is a DJ who teaches English part time and writes in order to share Japan with the world. She gets excited about collecting vintage vinyl records, food of all countries, travelling and renovating her traditional Japanese house.
This post may contain some affiliate links. When you click through and make a purchase we may receive some commission, at no extra cost to you.
Karaoke and Japan go together like peanut butter and jam! Karaoke is the ultimate musical escape, where inhibitions melt away, and everyone becomes a star. It's a chance to belt out your favorite tunes, laugh with friends, and create unforgettable memories. So whether you're a shower singer or a seasoned performer, karaoke is the ultimate celebration of joy, self-expression, and a guaranteed recipe for fun.
Karaoke first rocked Japan in the 60s when cafes called "Utagoe Kissa" let bands perform while the audience sang along. It spread like wildfire, inspiring restaurants and hotels to offer the same experience. Soon, dedicated karaoke spots emerged, shaping the karaoke we know today. And now, it's a dazzling affair with top-notch sound, exciting rooms, and endless bells and whistles!
Get ready to unleash your inner rockstar or pop star in Tokyo, the karaoke capital of the world. From neon-lit karaoke parlors to private rooms equipped with state-of-the-art sound systems, Tokyo offers an experience like no other. If you're in a pinch, just look for the following kana for karaoke, カラオケ, or better yet, keep reading to find out our favorite spots. Grab the mic, and let's go as we outline the ten best places to do karaoke in Tokyo!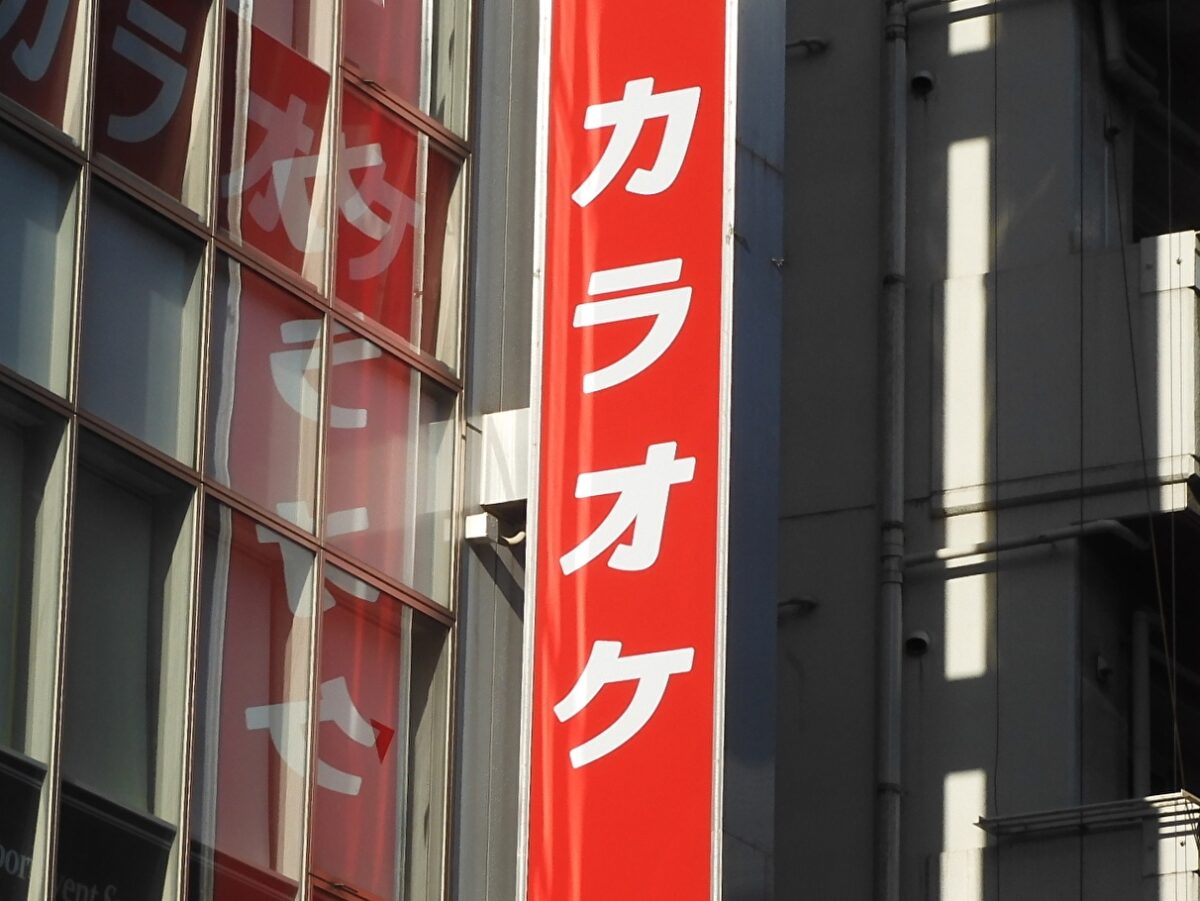 1. Karaoke Kan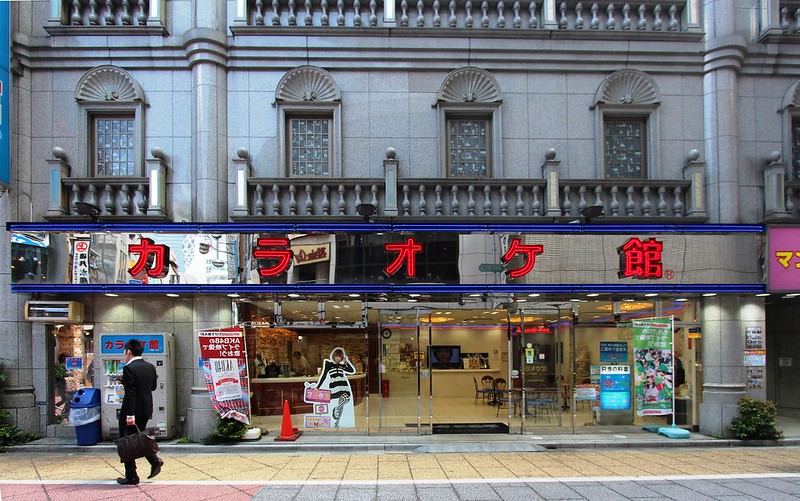 If you want the ultimate karaoke experience, visit Karaoke Kan. It's a popular chain that offers exciting costumes and outlandish props to take your performances to the next level. They have multiple locations in Tokyo, but movie enthusiasts should go to the Shibuya branch and book room 601. This is where the famous karaoke scene from Sofia Coppola's movie 'Lost in Translation' was filmed. So why not dress up like Scarlett Johansson with a pink wig and sing your heart out like Bill Murray, all while enjoying a breathtaking view of the Tokyo skyline? And the best part is it's one of the most affordable places around, plus they offer an all-you-can-drink menu, perfect for those epic karaoke sessions.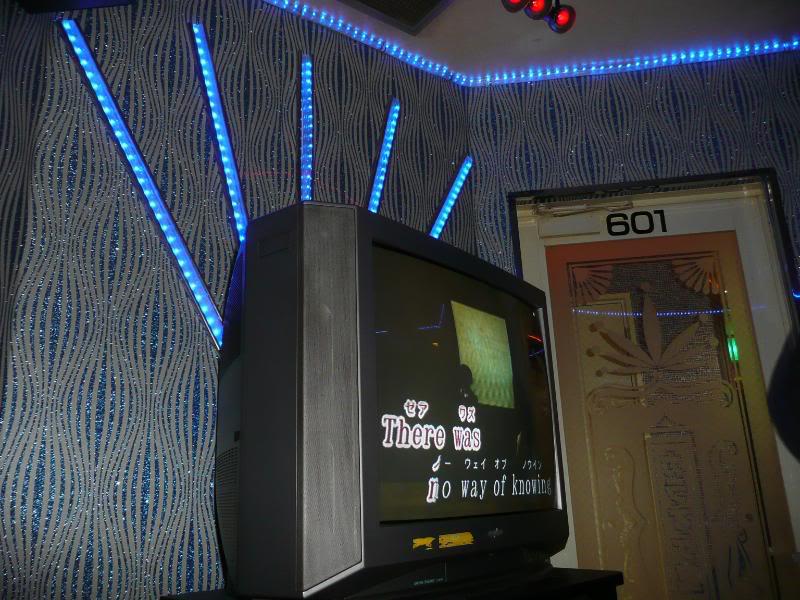 2. Pasela Resorts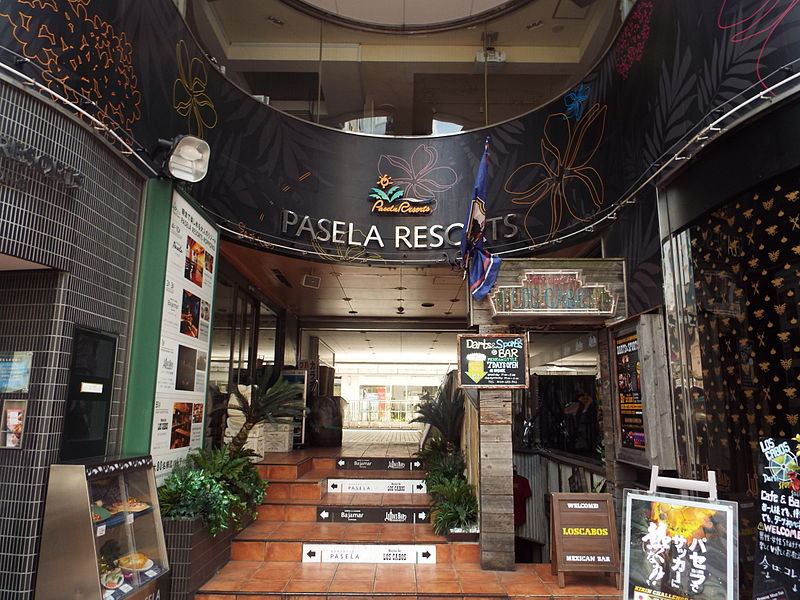 For a luxurious karaoke experience, check out the Pasela Resorts chain with unique themed rooms and cafes. The Akihabara location offers themes like the famous Evangelion room and a nostalgic bathhouse-themed room. At the same time, the Shinjuku Yasukuni Dori branch has a dedicated kids' karaoke room with a bouncy house! The food receives rave reviews, but the desserts and pastries steal the show. You have to try their famous honey toast, which pairs perfectly with a side of singing!
3. Karaoke 47 at Keio Plaza Hotel
Elevate your karaoke game to new heights at Keio Plaza Hotel's 47th-floor rooms. Sing your heart out while soaking in the awe-inspiring cityscape of Shinjuku. With only four rooms available, each with panoramic views, it's a luxury treat worth every penny. Don't worry about breaking the bank; they offer budget-friendly group packages with food and drinks. And the best part? If you're already staying at the hotel, you're just an elevator ride away from an epic karaoke session.
4. Studio Himawari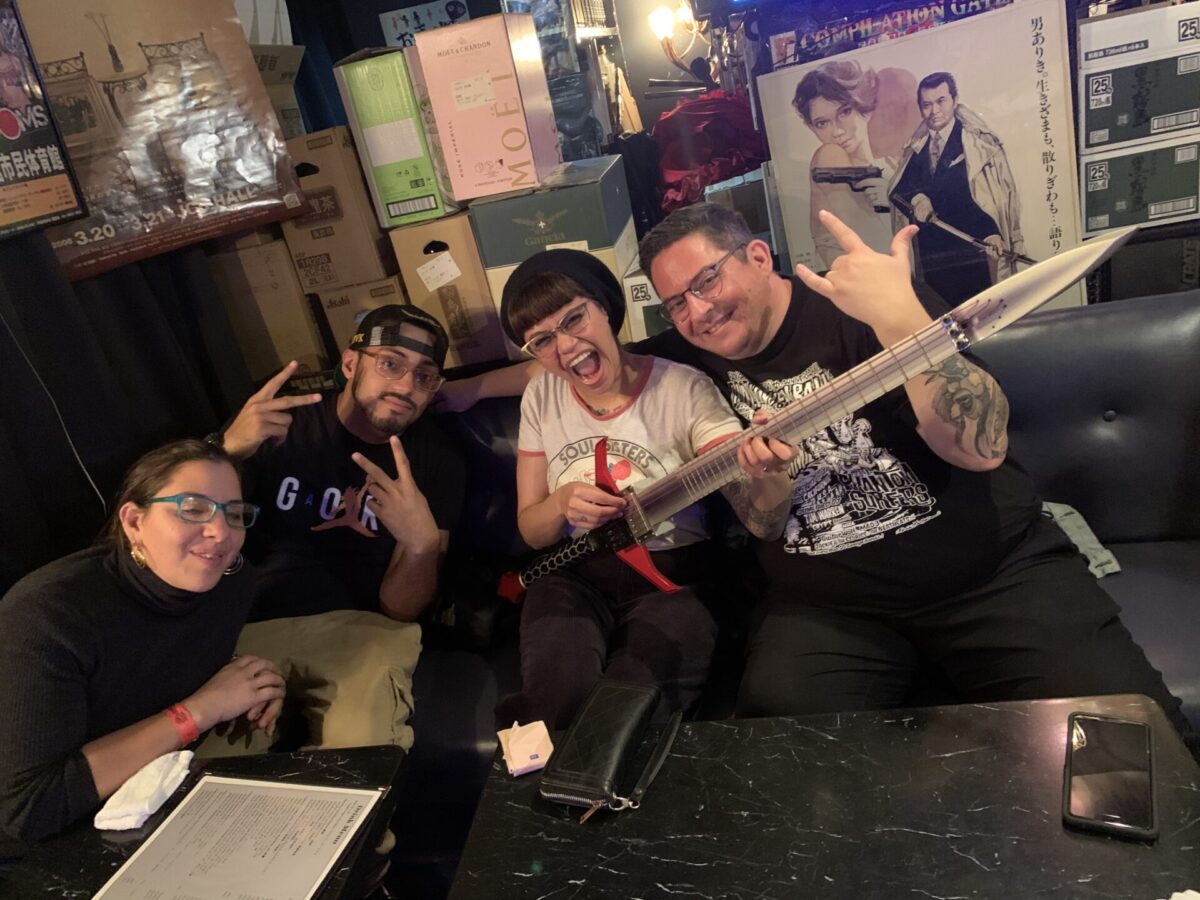 For rock 'n' roll with a touch of nostalgia, head to this Shinjuku snack bar of karaoke goodness. Studio Himawari is open late until sunrise and features an enthusiastic guitar and saxophone-playing couple. They will mix your drinks and jam along as you sing your heart out to an extensive song list. Feel like a rockstar? Take the stage, grab an instrument, or stay cozy at your table and perform. With the owners' warm and personalized service, Studio Himawari has earned the coveted title of this author's favorite karaoke spot.
5. Rainbow Karaoke (Shibuya)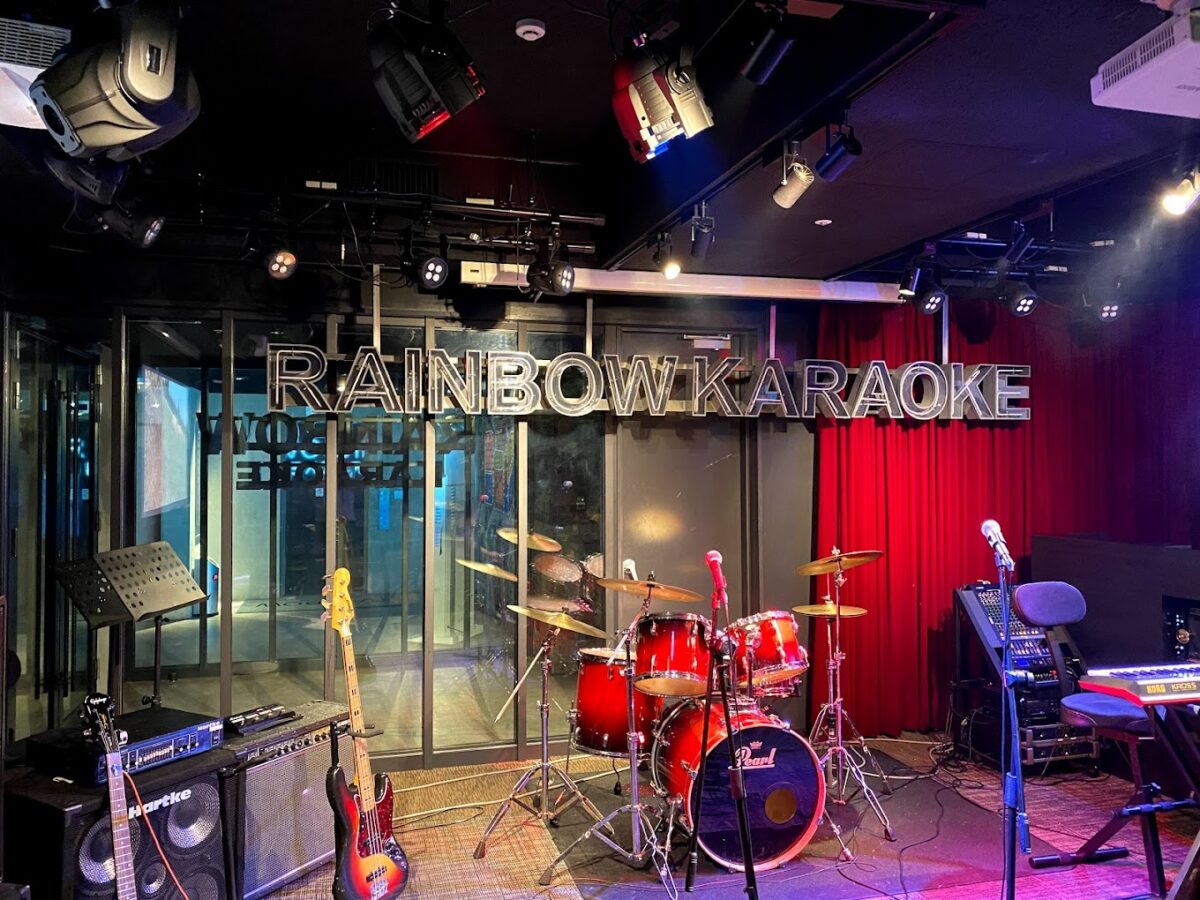 Rainbow Karaoke is a highly recommended bar that caters to everyone in the family. Kids will love the dedicated rooms with a ball pit and an all-you-can-eat ice cream bar. And if you've got the rhythm, one room has instruments and a stage, so you and your friends can form a rock band and play a gig. Rainbow is also one of the most affordable karaoke spots, adding an extra dose of awesomeness. Don't miss this hidden gem located in the Modi Building.
6. Champion Bar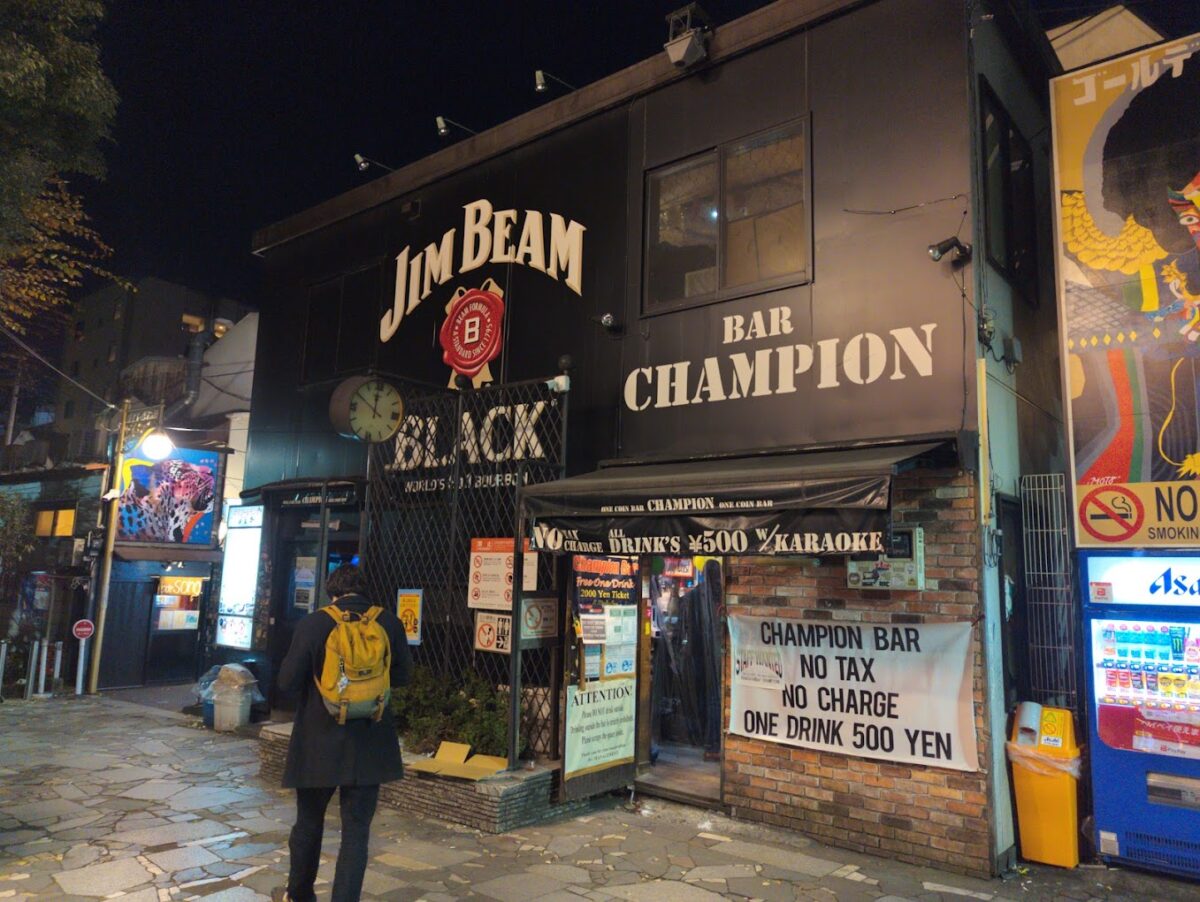 Get ready to conquer your Golden Gai bar crawl with a visit to the legendary Champion Bar! Standing out from the crowd, Champion is one of the few bars in the area without a seating charge and offers drinks for just one coin (500¥). The best part? Karaoke is free and right at your seat, with fellow patrons joining in for an epic social experience. Whether solo or in a small group, you're guaranteed a fantastic time. After belting out your favorite tunes, continue your night by exploring the rest of the eclectic area.
7. Fioria Roppongi
Prepare to be impressed at Fioria Roppongi, the epitome of stylish karaoke parlors. This compelling restaurant boasts private rooms accommodating groups of up to 60 people, offering impeccable service and top-notch quality. Each room follows unique themes from retro to futuristic; some even feature jacuzzis and foot baths for the ultimate relaxation while belting out tunes. Indulge in scrumptious Italian cuisine and savor the flavors of Wagyu beef. While it may be a bit pricier, the extraordinary experience is worth every penny.
8. Manekineko
As you wander through Tokyo, watch for the friendly cat beckoning you to indulge in karaoke at the cheap and cheerful Manekineko chain. While it offers the classic karaoke experience with private rooms and an extensive song selection, unique features set it apart from ubiquitous chains like Big Echo and Uta Hiroba. Firstly, you can bring your own food and drinks, saving you some serious cash. Additionally, Manekineko provides a halal menu and prayer rooms, ensuring inclusivity for Muslim guests. Finally, Manekineko is open 24/7, so you can sing your heart out anytime your soul craves it.
9. Homebase Bar Tokyo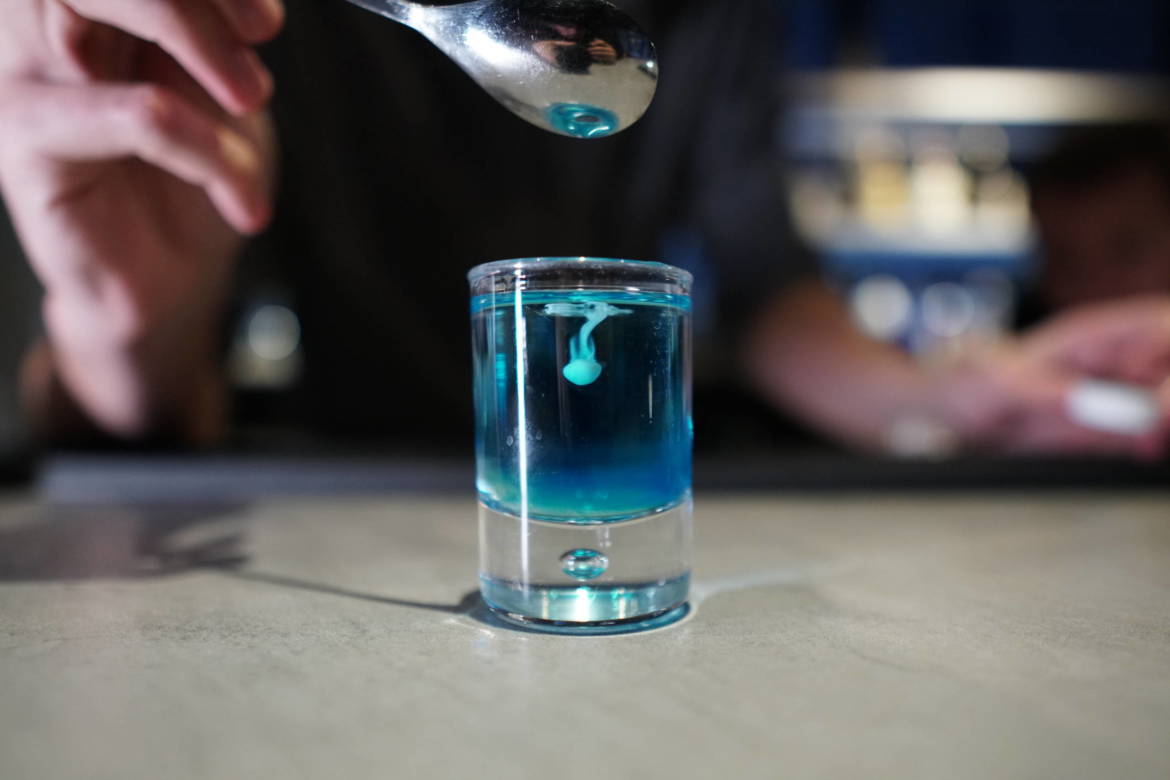 Are you looking for a fun night of karaoke and delicious cocktails? Homebase Tokyo, located between Roppongi and Azabu Juban, has you covered. Although not your typical karaoke bar, they host a free karaoke night every Wednesday. It attracts a mix of locals and ex-pats who enjoy socializing and singing. With a welcoming atmosphere and a touch of elegance, this friendly spot is perfect for those seeking an international bar experience with excellent drinks and the chance to make new friends.
10. Karaoke no Tetsujin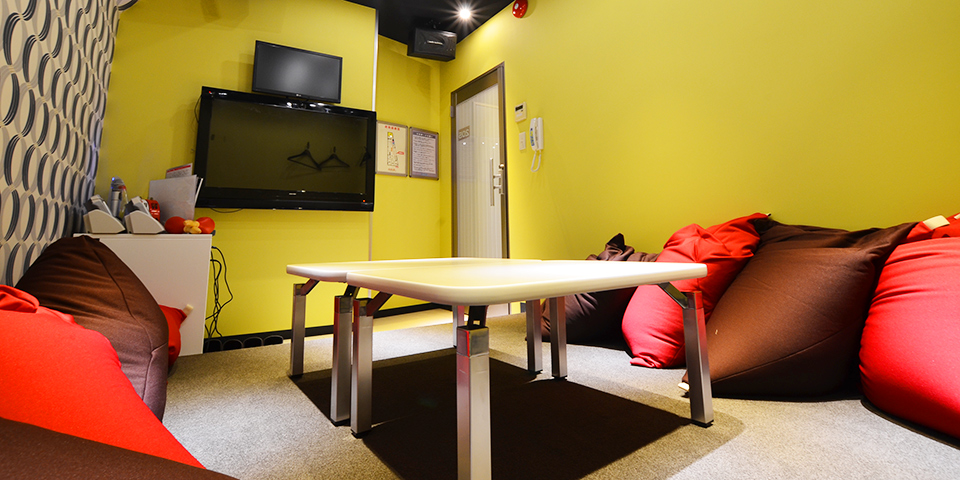 If you want a karaoke spot that caters to anime lovers, look no further than Karaoke no Tetsujin. This cool-to-be-nerdy chain stands out with its anime-themed rooms, regular promotions, and abundance of anime songs. It even has kids rooms with ball pits, slides and toys galore. But what also makes it top ten worthy is the wide selection of English songs, thanks to having multiple karaoke systems. Whether you're after the ultimate karaoke experience or want to sing your favorite songs from anime, Karaoke no Tetsujin has got you covered. Plus, they offer a range of costumes to take your experience to the next level.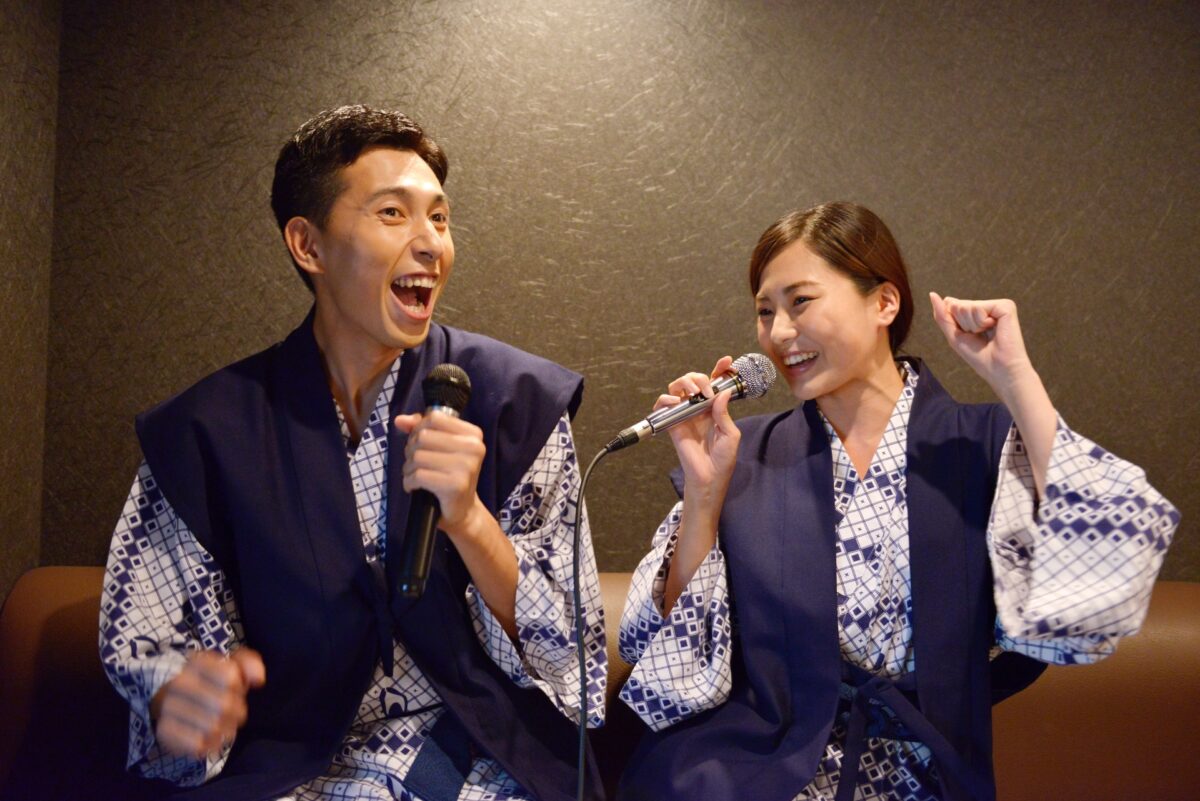 Are you ready to take the stage in Tokyo's legendary karaoke scene? With a multitude of options, from famous bars like Karaoke Kan to quirky finds like Studio Himawari, the choices are limitless. Take your karaoke adventure to the next level by booking a nightlife tour with Japan Wonder Travel, ensuring an unforgettable experience until you're ready to call it a night.
Japan Wonder Travel Tours in Tokyo
Japan Wonder Travel is a travel agency that offers guided tours throughout Japan.
From private walking tours to delicious Food and Drink tours, we can help organize the best tours just for you! If you want to explore Japan and learn more about the history and backstories of each area you are traveling in, our knowledgeable and friendly guides will happily take you to the best spots!
In addition, we can provide you with any assistance you may need for your upcoming trip to Japan, so please feel free to contact us if you have any questions or need some help!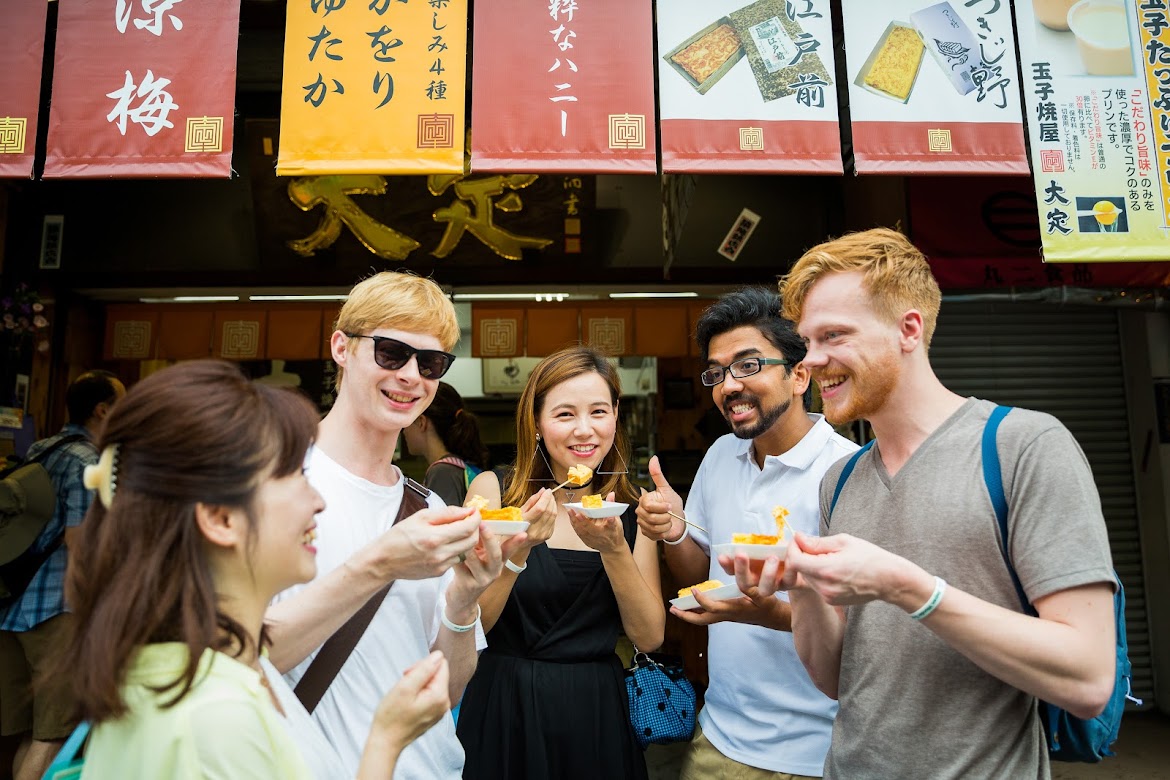 ▶Tokyo 1–Day Highlights Private Walking Tour (8 Hours)
There's no better way to explore an area than taking a tour with a knowledgeable local guide. You will have the chance to learn about the history and interesting background stories of Tokyo, as well as discover some hidden gems which can be hard to do without a guide.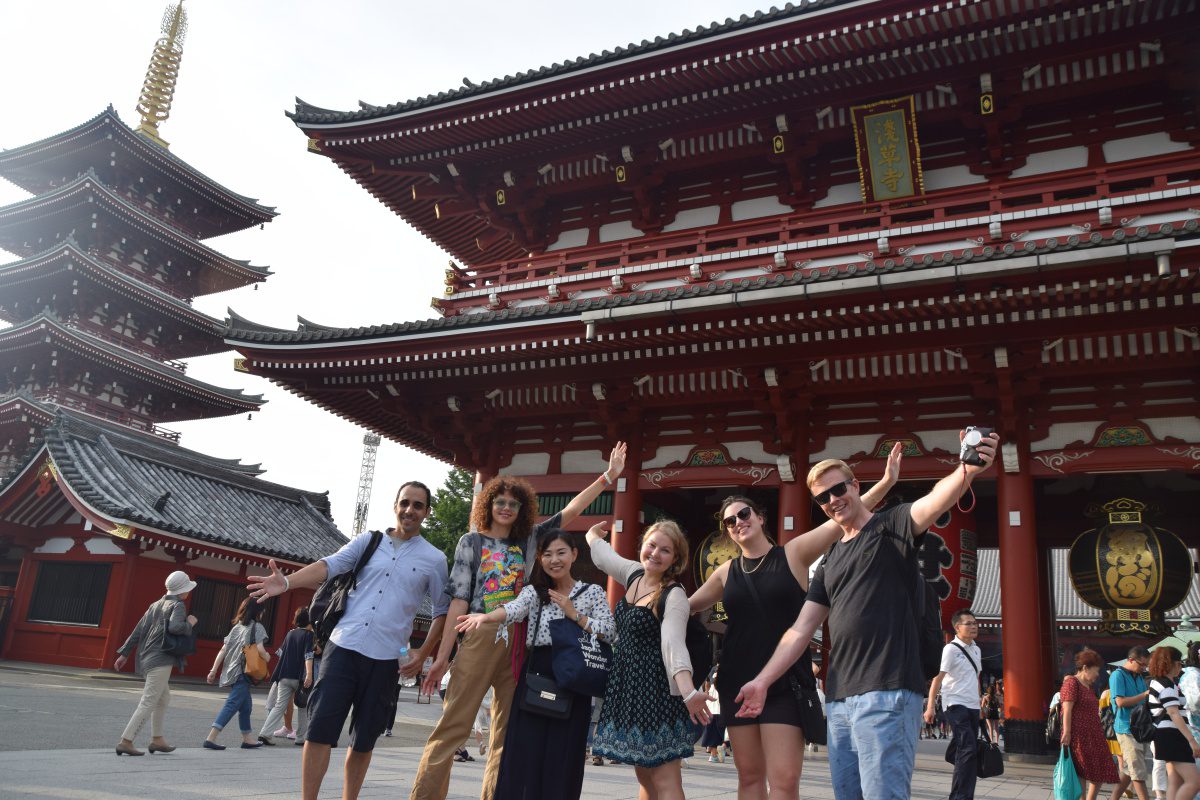 ▶Shinjuku Bar Hopping Tour: Experience Tokyo's Nightlife in Izakaya
Check out the best spots in Shinjuku while bar hopping through the lively and vibrant area. Try some delicious local food and drink as you explore the narrow yet photogenic alleys that the town has to offer. Experience Japanese izakaya culture and drink in Shinjuku like the locals!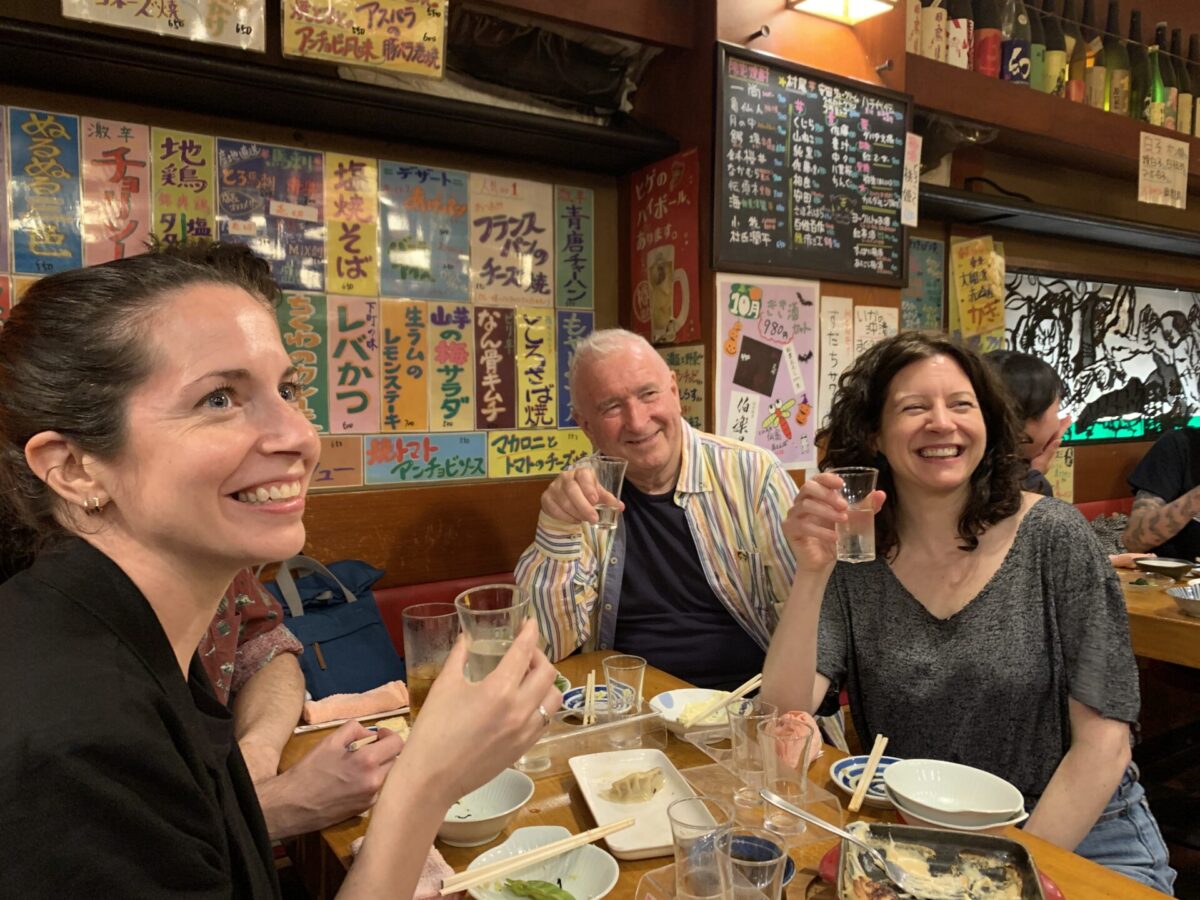 Find the Other Tours
▶Tour Packages
If you want to make travel easier, we suggest you look into tour packages.There are a wide range of tour packages out there to suit the accomodate for each traveler needs. Click the button below to find the best tour package from various Tour Operators!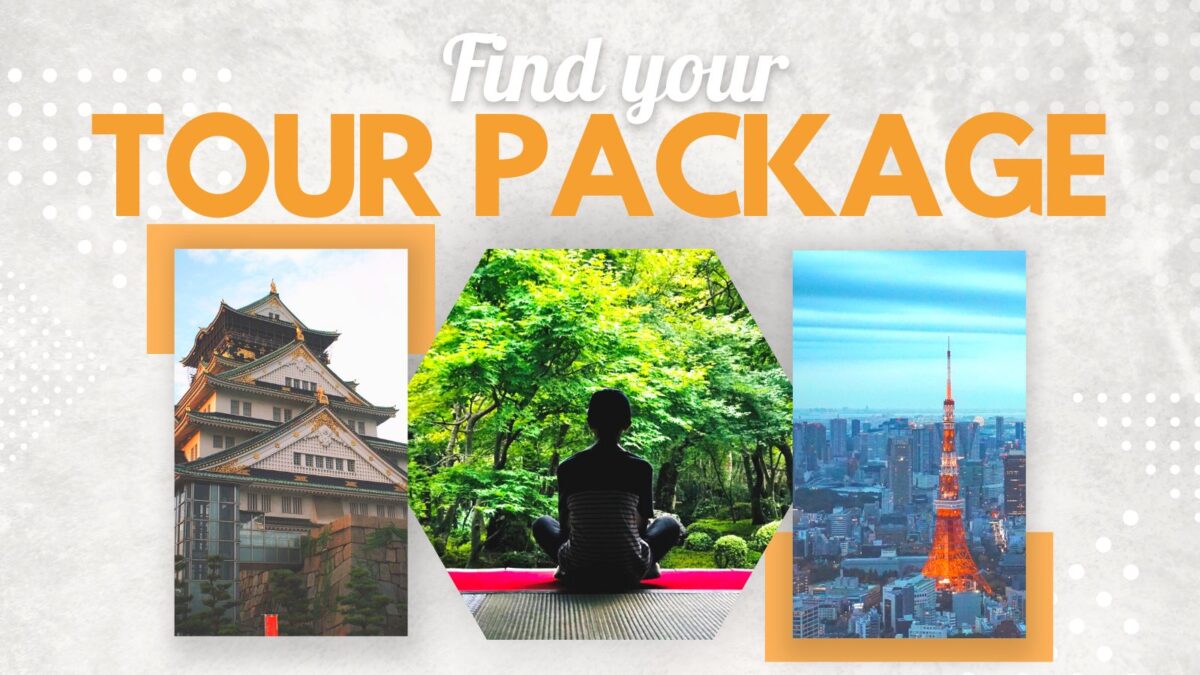 Follow us on Instagram, Facebook, Twitter, and TikTok for more travel inspiration. Or tag us to get featured!
Happy traveling!
Stay informed of the best travel tips to Japan, the most exciting things to do and see, and the top experiences to have with the Japan Wonder Travel Newsletter. Once every two weeks we will introduce you to our latest content.
Other articles you might be interested in