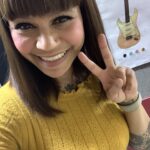 Writer's Profile
Misty Fujii is a Canadian who moved to Osaka, Japan in 2019 and married her Japanese sweetheart. In 2022 they had a baby and moved to Fukui for the clean country air. She is a DJ who teaches English part time and writes in order to share Japan with the world. She gets excited about collecting vintage vinyl records, food of all countries, travelling and renovating her traditional Japanese house.
This post may contain some affiliate links. When you click through and make a purchase we may receive some commission, at no extra cost to you.
Dive into Tokyo, where ancient traditions meet futuristic marvels. From robot-served sushi to Harajuku fashionistas, this metropolis fascinates people with eclectic charm. Explore Akihabara's electric anime realm and seek serenity at historic temples and beautiful gardens. Sing your heart out at karaoke and savor ramen like a pro. There's no stopping you in this exciting city!
Planning a trip can be overwhelming, but fear not. Our 5-day Tokyo itinerary unveils some of the city's best highlights, customizable to your pace. For insider knowledge or limited time, join a tour with Japan Wonder Travel for expert-guided experiences.
Without further ado, let's go!
Day 1 – East Tokyo
Tradition in Asakusa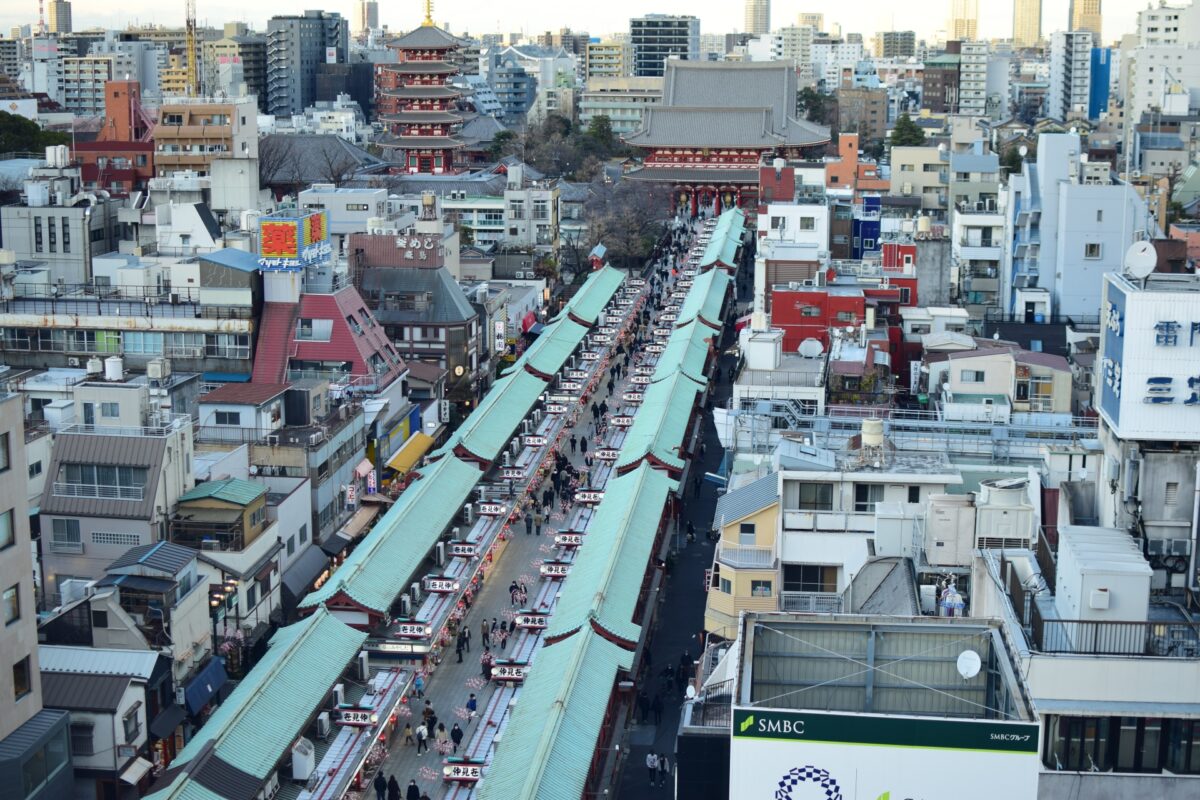 Get ready to explore the traditional town of Asakusa! Beloved by tourists and locals, this classic neighborhood is your first stop.
Start your day at the magnificent Senso-ji Temple, one of Tokyo's most photogenic spots. Arriving in the morning allows you to capture its beauty in peace and dive into the history and traditions of this ancient Buddhist temple, dating back to the 7th century. And for those interested in getting dressed up in a beautiful kimono, there are some great rental shops in the area.
As you approach the temple, stroll along Nakamise-dori, a bustling shopping street filled with history as one of Japan's oldest.
Head to Hoppy Dori, or Hoppy Street, when hunger strikes for a delightful lunch. Located west of Senso-ji Temple, this lively section of Asakusa is famous for its great izakaya.
Soar Above at Tokyo Skytree
Ready to reach new heights? Head to the top of the world's tallest tower and Japan's tallest structure for a jaw-dropping view of Tokyo. And if you're lucky enough to visit on a clear day, you'll be able to see the majestic Mt. Fuji!
Pop Culture in Akihabara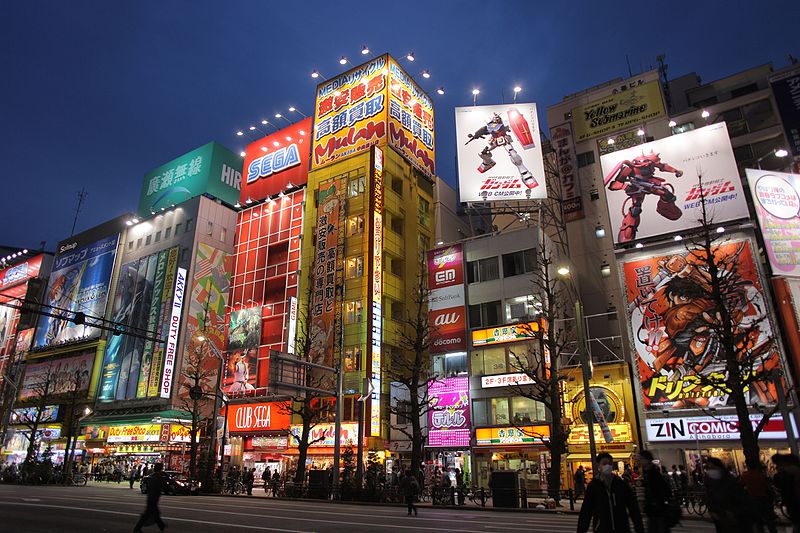 Hop on a train from Asakusa to Akihabara, Tokyo's electric playground. This buzzing hotspot is a gamer's and anime lover's dream, packed with video game arcades, gadget stores like Yodobashi Camera, the historic Kanda Myojin Shrine, adorable animal cafes, and charming maid cafes.
To make the most of your Akihabara experience quickly, check out Japan Wonder Travel's 1.5 to 4-hour tours!
Sightsee in Scenic Ueno
Discover Ueno, a district blending nature, culture, and shopping.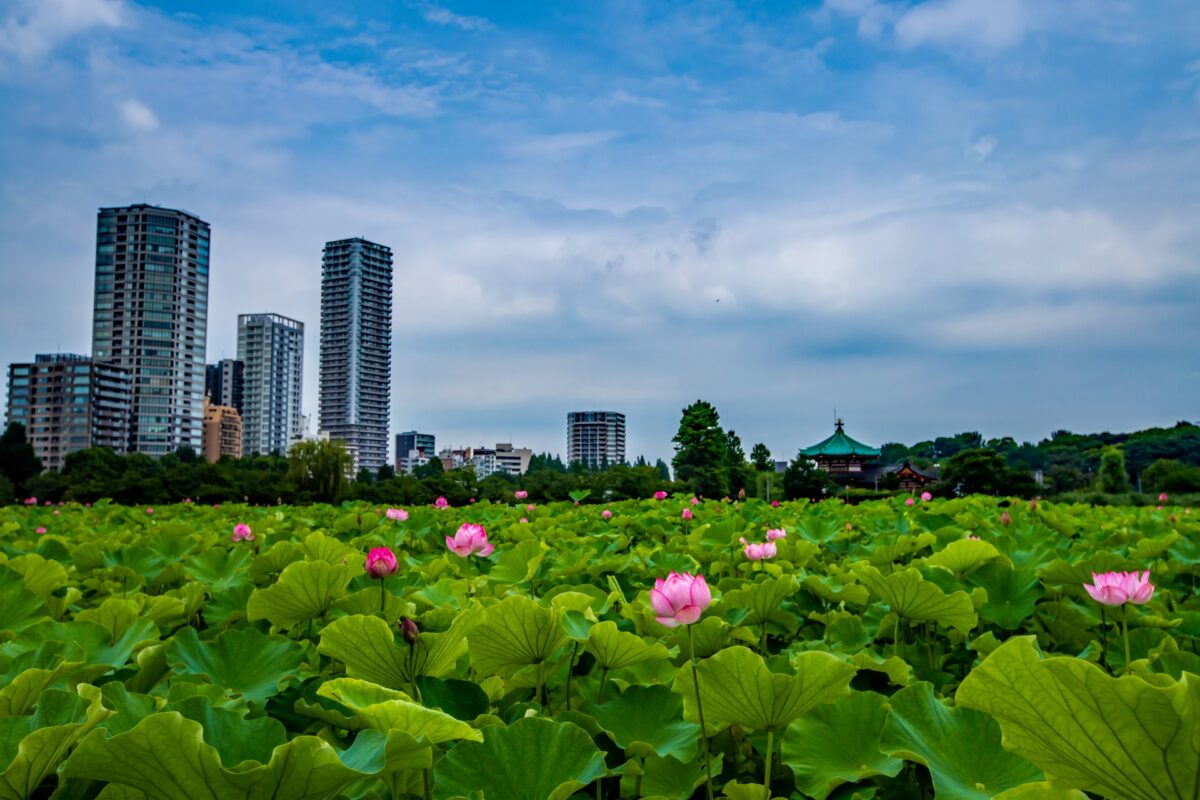 Ueno Park is a gem, offering vibrant gardens, serene shrines, enchanting museums, and Japan's oldest zoo. Take a break at a terrace café and soak in the scenic views.
Museum lovers, take advantage of the Tokyo National Museum. Dive into 150 years of history and admire Japanese art, ukiyo-e prints, ceramics, and stunning swords.
Explore Ameya Yokocho, a lively shopping street with budget-friendly goodies and trendy finds. Formerly a post-war black market, it retains an alluring charm.
Arriving at Okachimachi Station, once you reach the end of Ameya Yokocho, choose between continuing your shopping spree or indulging in Okazu Yokocho's culinary delights. With over 230 shops and restaurants, it's a gastronomic paradise. Conclude your day's adventure and recharge for tomorrow's discoveries.
Day 2 – West Tokyo
Discover the Cosmopolitan City of Shibuya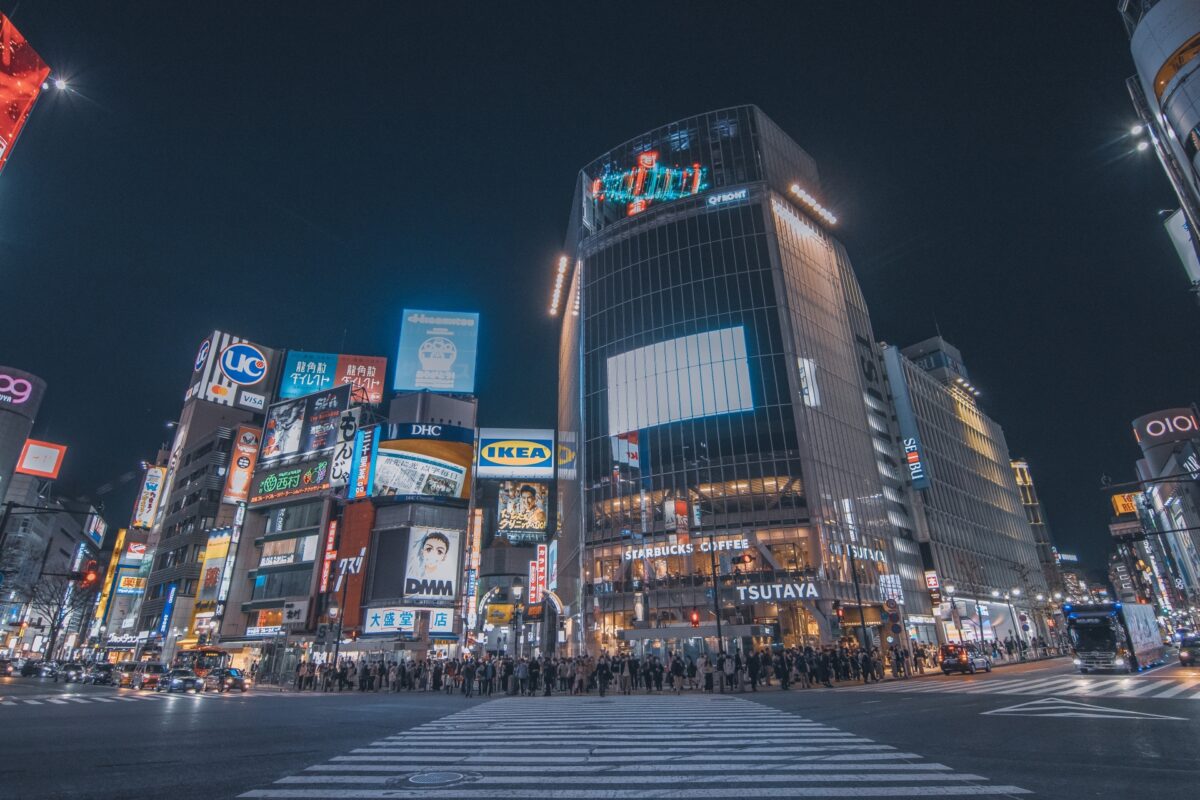 Now that you've gotten your feet wet with a day in Tokyo, let's dive right into the belly of the beast at some of the most popular spots! Shibuya is Tokyo's beating heart, where vibrant city life, fashion-forward trends, and bustling crowds converge. This is where you'll find legendary landmarks like Shibuya Crossing, the Hachiko dog statue, and plenty of shopping.
Shibuya Crossing, arguably the most famous place in Tokyo, is a gateway to Tokyo's fashion capital. You'll find well-known international stores alongside Japanese brands and department stores like SHIBUYA109, Parco, and Marui.
Explore Harajuku, the Pulse of Youth Culture
Step into the fashion frenzy on Takeshita Street in Harajuku, where vibrant youth styles reign supreme. Head to the neighboring Cat Street for a runway-like display of bold fashion. Need a peaceful escape? Take a short stroll to Meiji Shrine, nestled in a serene forest oasis near Harajuku.
Revel in the Neon Lights of Shinjuku
Step into the brilliant chaos of Shinjuku's streets, and you'll discover a world of possibilities. Shop in the department stores and quirky boutiques that line Shinjuku's main thoroughfare. Indulge your taste buds with an array of delectable cuisine, from sizzling yakitori to mouthwatering ramen. And don't miss the bright neon lights and excitement of Kabukicho, home to Godzilla!
For a moment of tranquility amidst the energy, seek solace in Shinjuku Gyoen National Park, an oasis in the city.
As twilight descends, get a panoramic view of Tokyo from the observation decks of the iconic Tokyo Metropolitan Government Building.
Unleash Your Night Owl in Shinjuku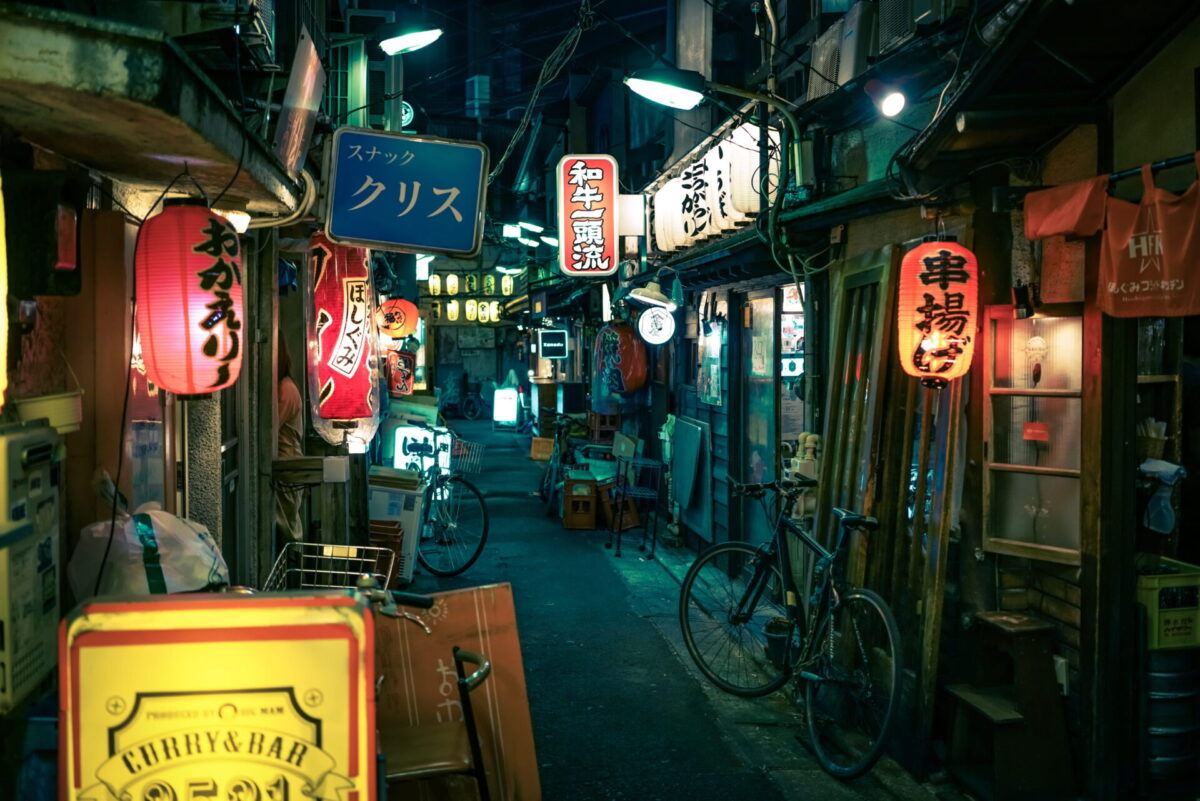 When the day winds down, why not stay in Shinjuku? Dive into the enchanting alleys of Golden Gai and Omoide Yokocho, where hundreds of tiny bars brim with tales of the ages. Join the local business people unwinding over a drink after a long day's work, and you may even catch yourself singing karaoke at one of the many bars. And if you want to dive deep into Shinjuku's bar scene, take a tour and hit some local favorite spots with an expert guide.
Book here!
Day 3 – Day Trip
Tokyo is a gateway to endless wonders just waiting to be explored. Escaping the city's hustle and bustle is a refreshing addition to your itinerary. You can journey to enchanting destinations like Kamakura, Hakone, Yokohama, and more, where a whole new side of Japan awaits.
Check out a list of ten of the best day trips from Tokyo here.
Day 4 – Central Tokyo
Tour Tsukiji Fish Market
Join Japan Wonder Travel on a tour of Tokyo's largest fish market! Discover Tsukiji's vibrant outer market with 400+ stores, guided by a local expert who'll help you overcome language barriers. Indulge in the "Kitchen of Tokyo," sampling a wide range of Japanese delicacies. Starting at Tsukiji Honganji Temple, the tour concludes with fresh sushi at a local restaurant.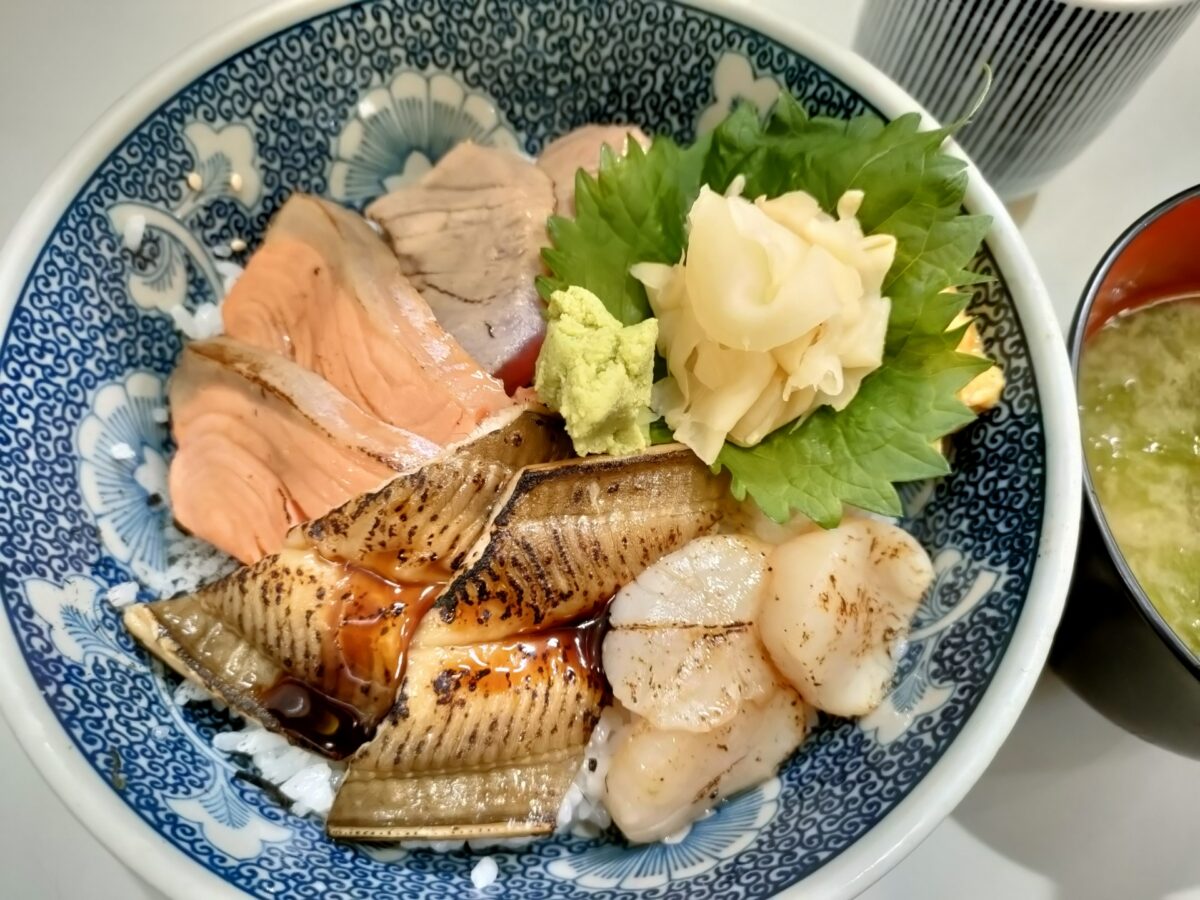 Book here!
Tokyo Imperial Palace (walk around into the East Gardens)
Feel the royalty at the Tokyo Imperial Palace, where history and elegance intertwine. Stroll through the meticulously manicured gardens and appreciate the architectural designs of the palace buildings. The Tokyo Imperial Palace invites you to experience a regal journey from the majestic Nijubashi Bridge to the picturesque East Gardens.
Tokyo Station Area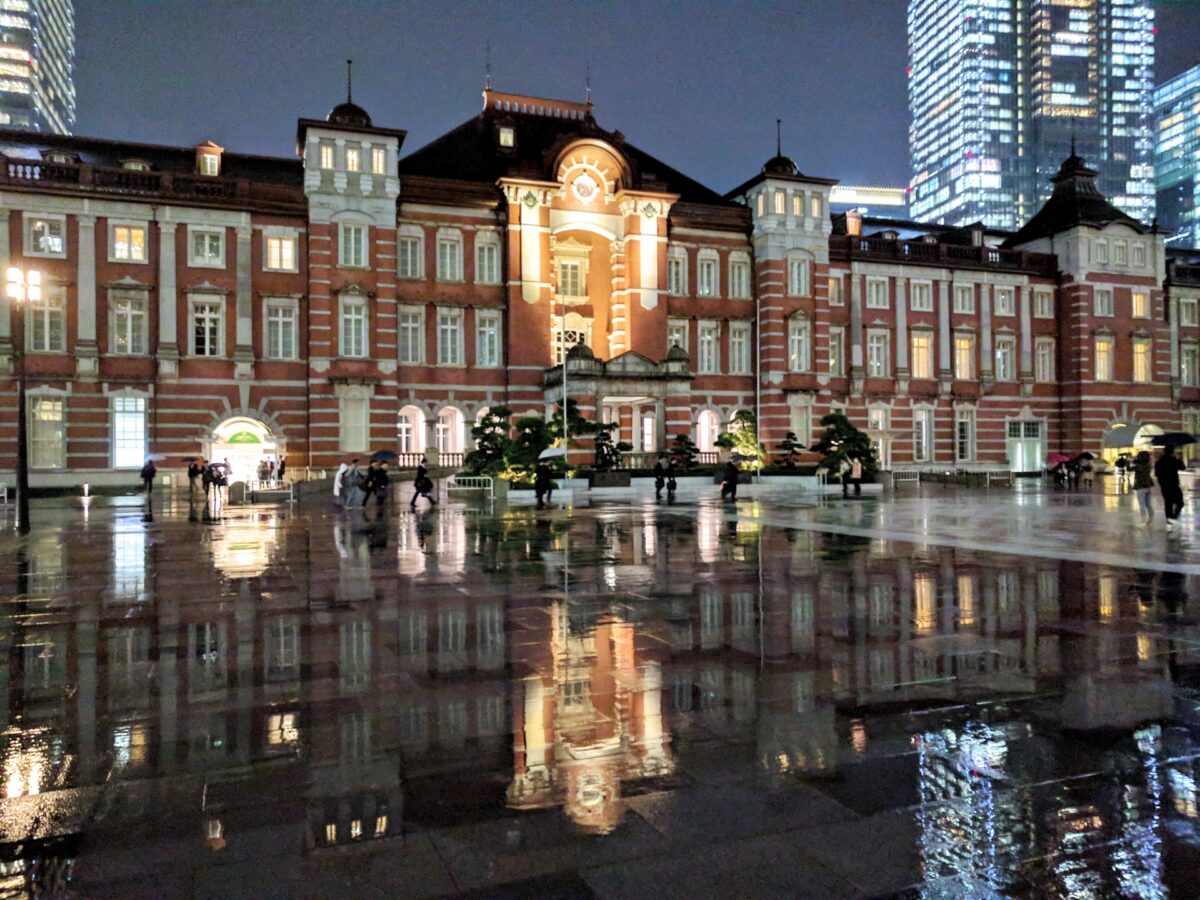 Marvel at the iconic transportation hub that is Tokyo Station. Plenty of hidden gems await, from delightful character-themed shops to the tantalizing aroma of ramen that dances through "Ramen Street."
Just steps away, immerse yourself in artistry at the National Museum of Modern Art, where masterpieces come alive. Tokyo Station and its surrounding area offer a delightful fusion of culture, cuisine, and creativity, making it a must-visit beyond just commuting.
Go Glam in Ginza
Ginza is truly Tokyo's shopaholic's paradise! It's the place to shop at high-end boutiques and flagship stores of luxury brands. From glamorous designer labels to cutting-edge tech, Ginza offers exquisite finds. Stroll along Chuo-dori, where fashion meets Japanese craftsmanship. And when you're hungry, indulge in Ginza's gourmet scene.
Day 5 – Hit more local spots
Seize your final day with endless options! Embrace iconic landmarks or venture off the beaten path; it's your call. And if Tokyo grants you an extra day, why not savor the best of both worlds?
Option 1 – Landmarks
Embrace a day of endless possibilities! Start by soaking in Tokyo's iconic skyline at Zozoji Temple and Shiba Park before heading to the captivating teamLab Planets museum in Toyosu.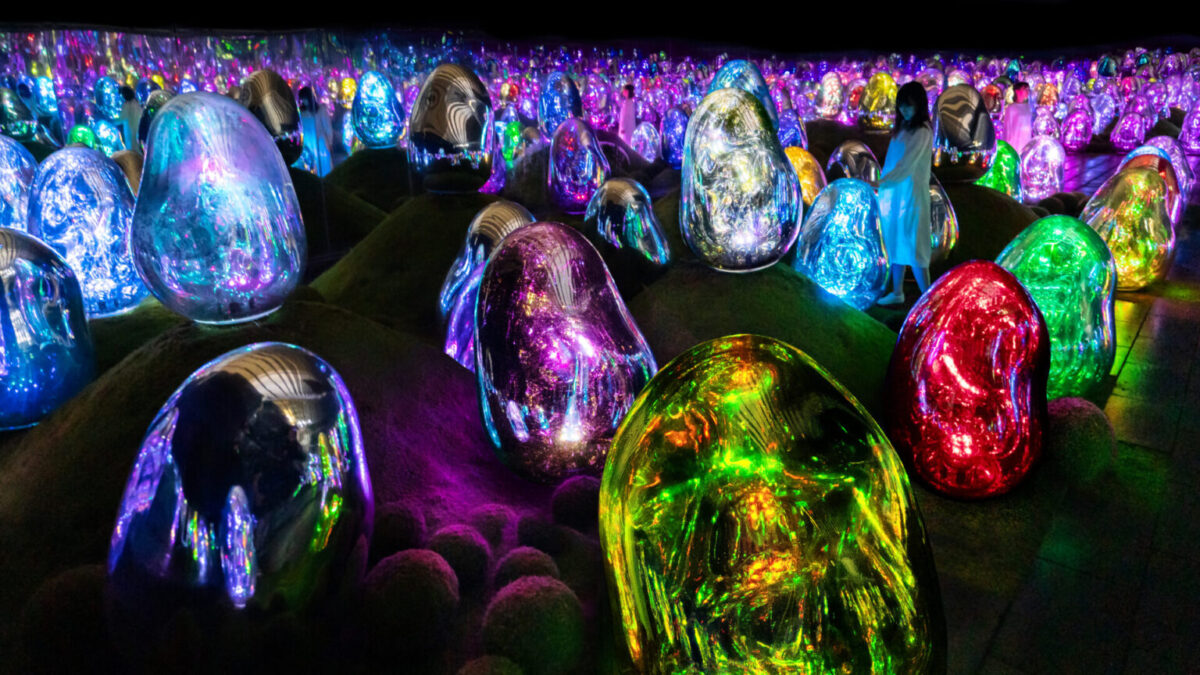 Satisfy your hunger at Vegan Ramen UZU Tokyo next door, nestled amidst stunning digital art.
If shopping beckons, explore the colossal LaLaport mall in Toyosu.
Then, hop aboard the futuristic Yurikamome monorail, crossing Rainbow Bridge to Odaiba, an island bursting with wonders like the life-sized Unicorn Gundam Statue, Legoland Discovery Center, and the quirky Unko (poo) Museum.
Take a tour of Tokyo Bay!
Finally, indulge in the delectable monjayaki on Tsukishima Monja Street for an authentic taste of Tokyo!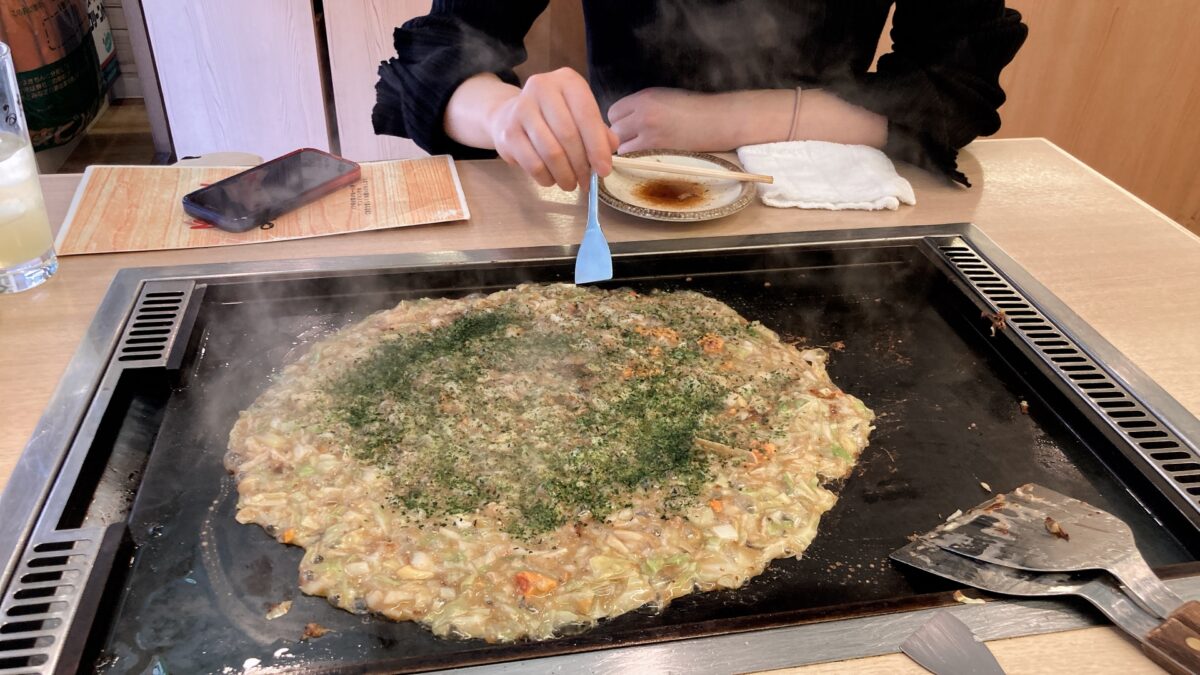 Option 2 – Off the Beaten Path
Discover Tokyo's hippest, under-the-radar neighborhoods for indie cafes, vintage stores, and beloved izakayas.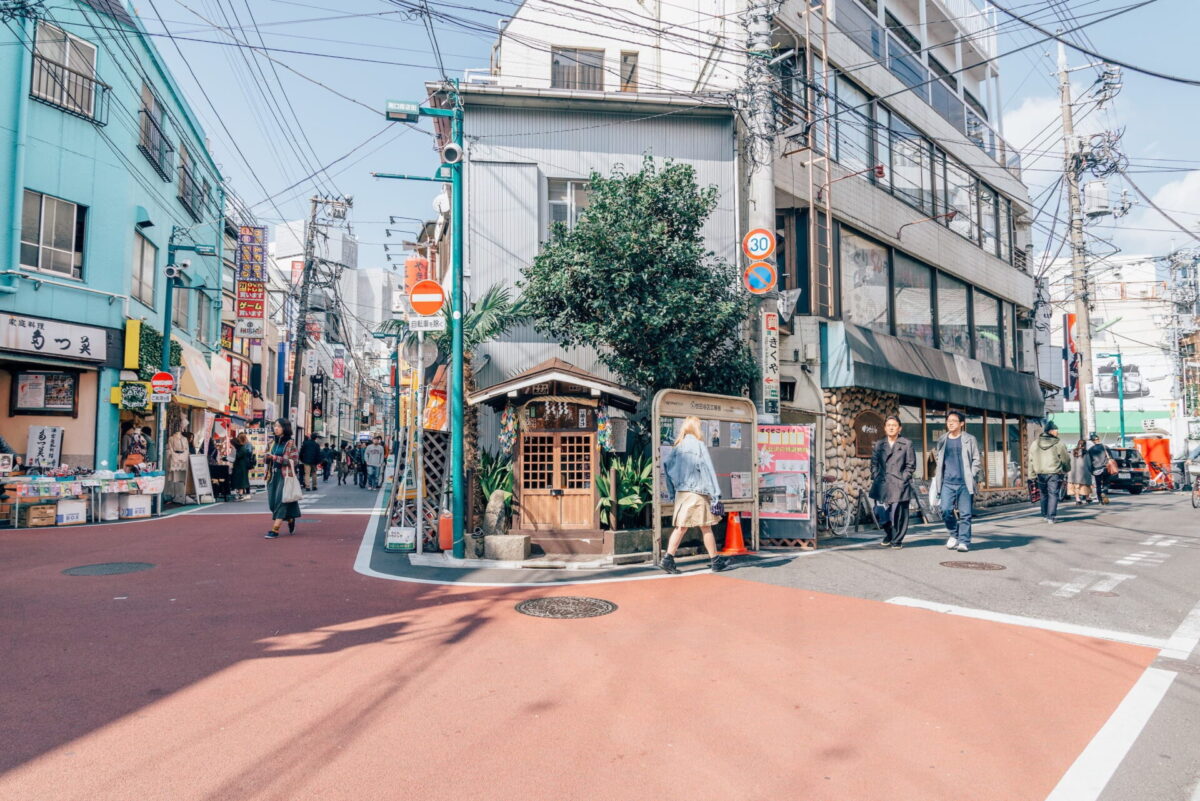 Just a stone's throw from Shibuya, Setagaya City offers trendy gems like Shimokitazawa and Sangenjaya, boasting endless cafes, cool bars, and charming bookstores. Enjoy nature and tradition at Gotokuji Temple, Todoroki Valley, and Setagaya Park.
Suginami exudes old-world charm with its four main areas: Koenji for hipster cafes, Ogikubo for anime and ramen, Nishi-Ogikubo for antiques, and Asagaya for post-war shopping.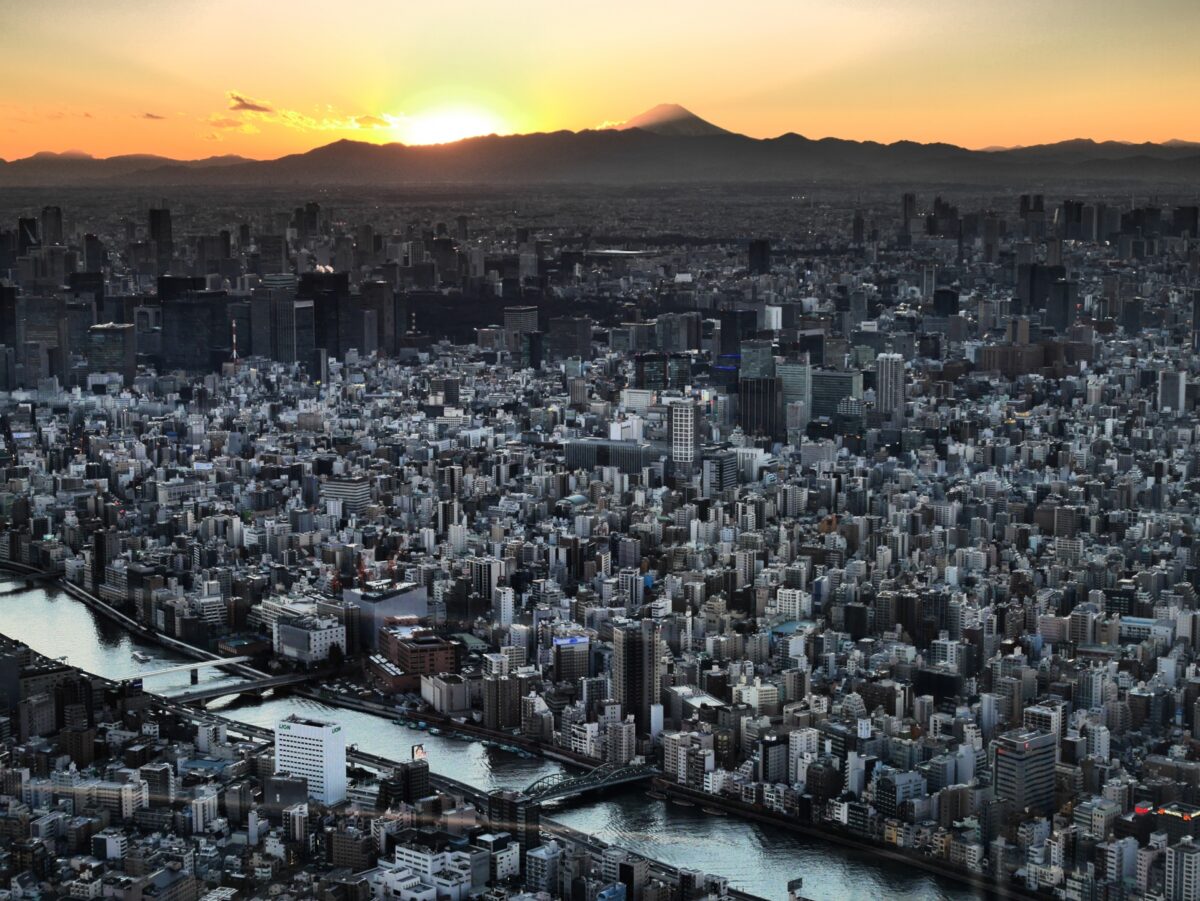 Whew! That wraps up a whirlwind trip to Tokyo and has left you with plenty of memories and fun until your next visit! Remember, when you want a deeper dive into Tokyo and the myriad of things to do here, check out some tours that will make your trip truly unforgettable.
Japan Wonder Travel Tours in Tokyo
Japan Wonder Travel is a travel agency that offers guided tours throughout Japan.
From private walking tours to delicious Food and Drink tours, we can help organize the best tours just for you! If you want to explore Japan and learn more about the history and backstories of each area you are traveling in, our knowledgeable and friendly guides will happily take you to the best spots!
In addition, we can provide you with any assistance you may need for your upcoming trip to Japan, so please feel free to contact us if you have any questions or need some help!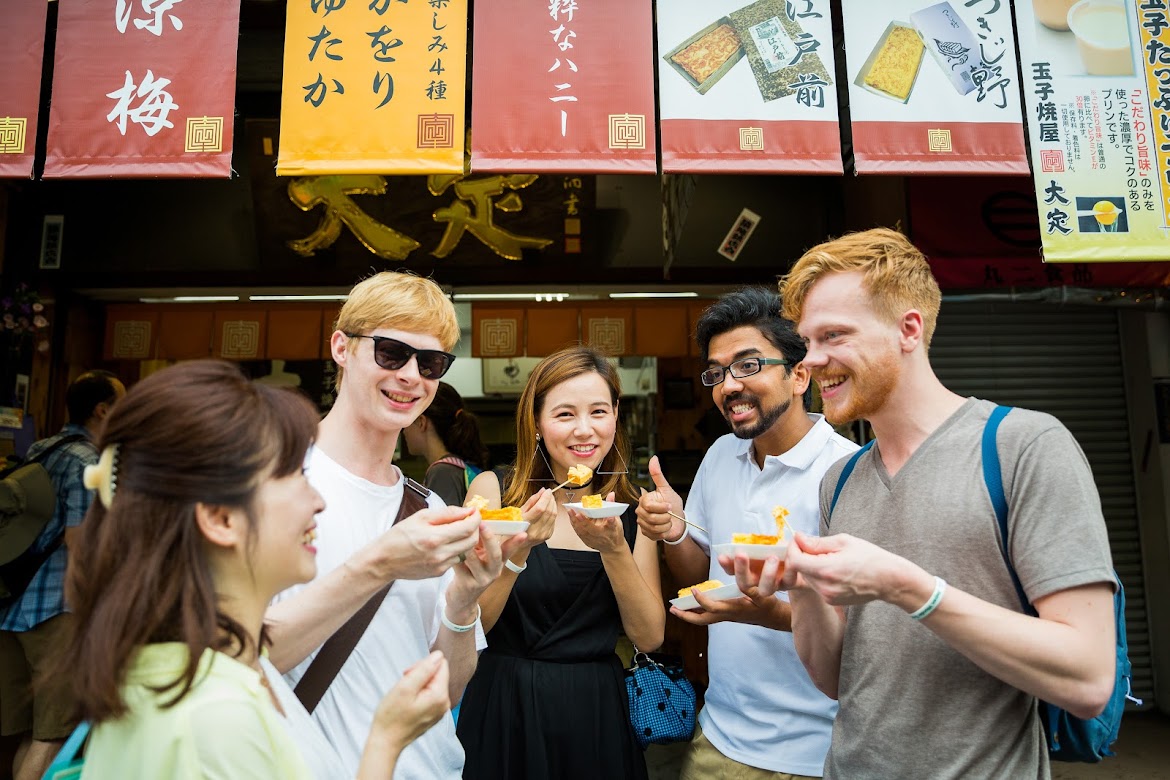 ▶Tokyo 1–Day Highlights Private Walking Tour (8 Hours)
There's no better way to explore an area than taking a tour with a knowledgeable local guide. You will have the chance to learn about the history and interesting background stories of Tokyo, as well as discover some hidden gems which can be hard to do without a guide.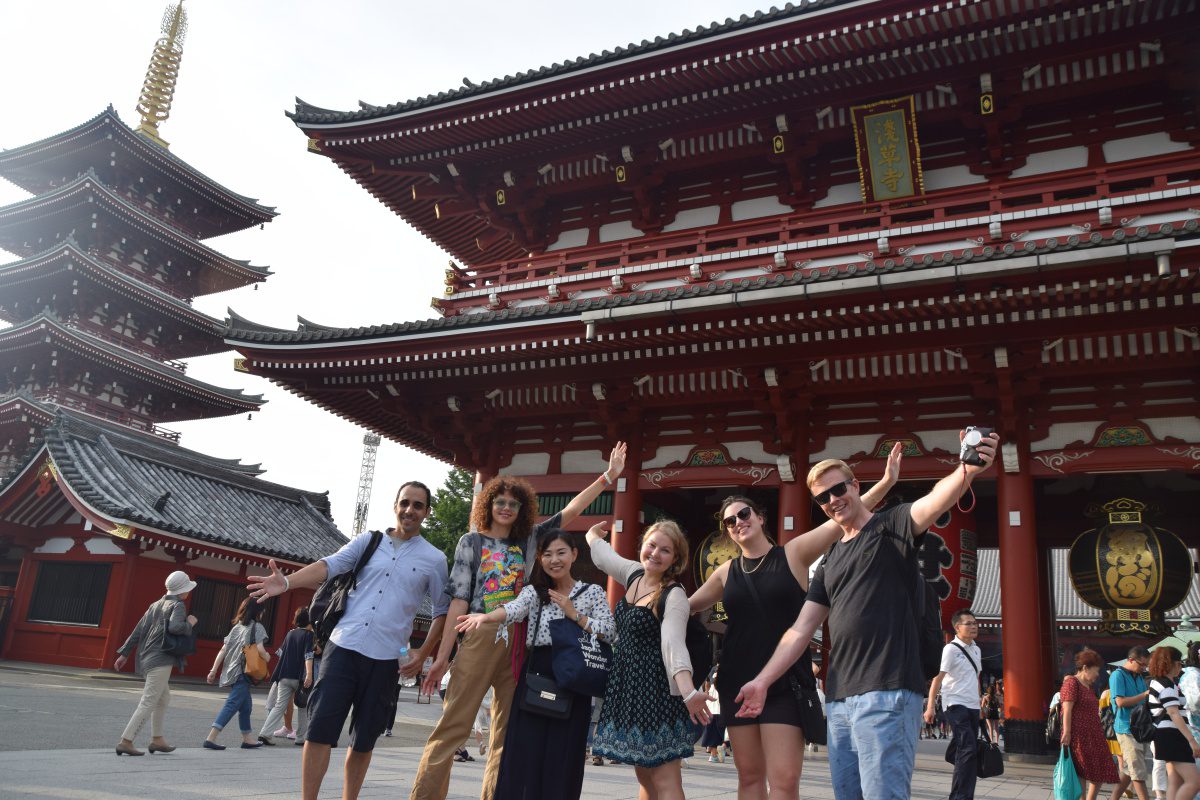 ▶Shinjuku Bar Hopping Tour: Experience Tokyo's Nightlife in Izakaya
Check out the best spots in Shinjuku while bar hopping through the lively and vibrant area. Try some delicious local food and drink as you explore the narrow yet photogenic alleys that the town has to offer. Experience Japanese izakaya culture and drink in Shinjuku like the locals!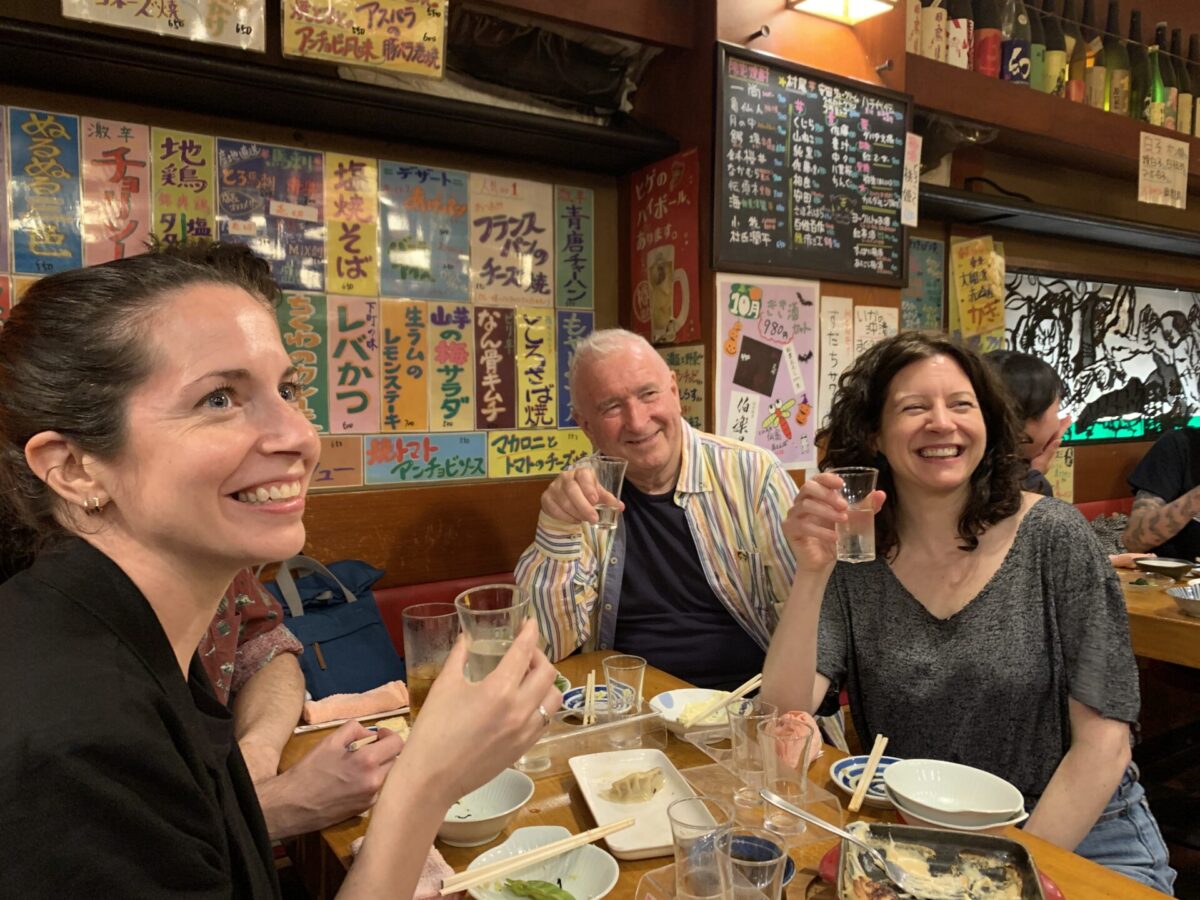 Find the Other Tours
▶Tour Packages
If you want to make travel easier, we suggest you look into tour packages.There are a wide range of tour packages out there to suit the accomodate for each traveler needs. Click the button below to find the best tour package from various Tour Operators!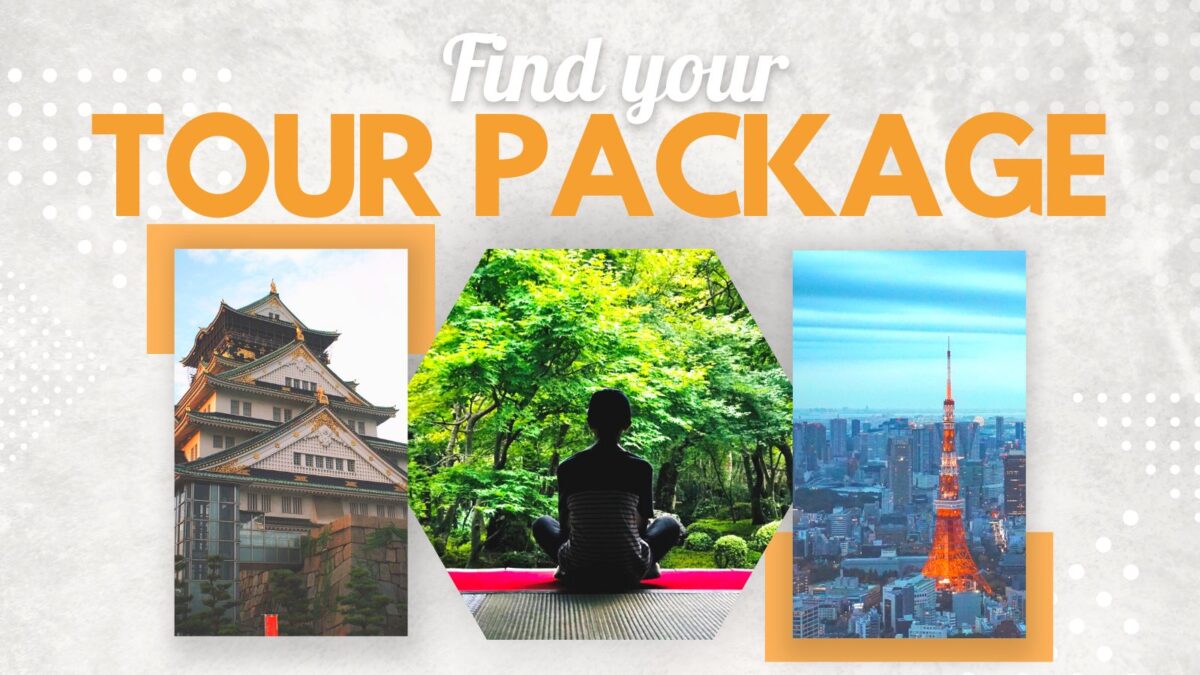 Follow us on Instagram, Facebook, Twitter, and TikTok for more travel inspiration. Or tag us to get featured!
Happy traveling!
Stay informed of the best travel tips to Japan, the most exciting things to do and see, and the top experiences to have with the Japan Wonder Travel Newsletter. Once every two weeks we will introduce you to our latest content.
Other articles you might be interested in