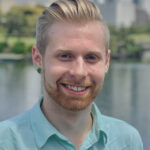 Writer's Profile
Bryce was born in California, and raised near Seattle, Washington! He's been living in Japan for about 5 years now, the first 3 spent studying at Temple University Japan. His main passion in life is writing and producing music, more specifically EDM if anyone is curious! He is very fond of snowboarding, cooking, traveling, playing video games; all of which he'd ideally enjoy with the company of his great friends.
This post may contain some affiliate links. When you click through and make a purchase we may receive some commission, at no extra cost to you.
Looking for a place to stay near Haneda Airport? Whether it's for business or pleasure, Tokyo's most conveniently located airport offers a wide range of options to suit every need. Some hotels are compact and cozy, offering all the basic amenities you need for a short stay, others are high-end luxury properties with full-scale facilities, and some are even directly attached to the airport. Whatever you're looking for when it comes to convenient airport accommodation, we are sure you'll find it on this list!
1. Haneda Excel Hotel Tokyu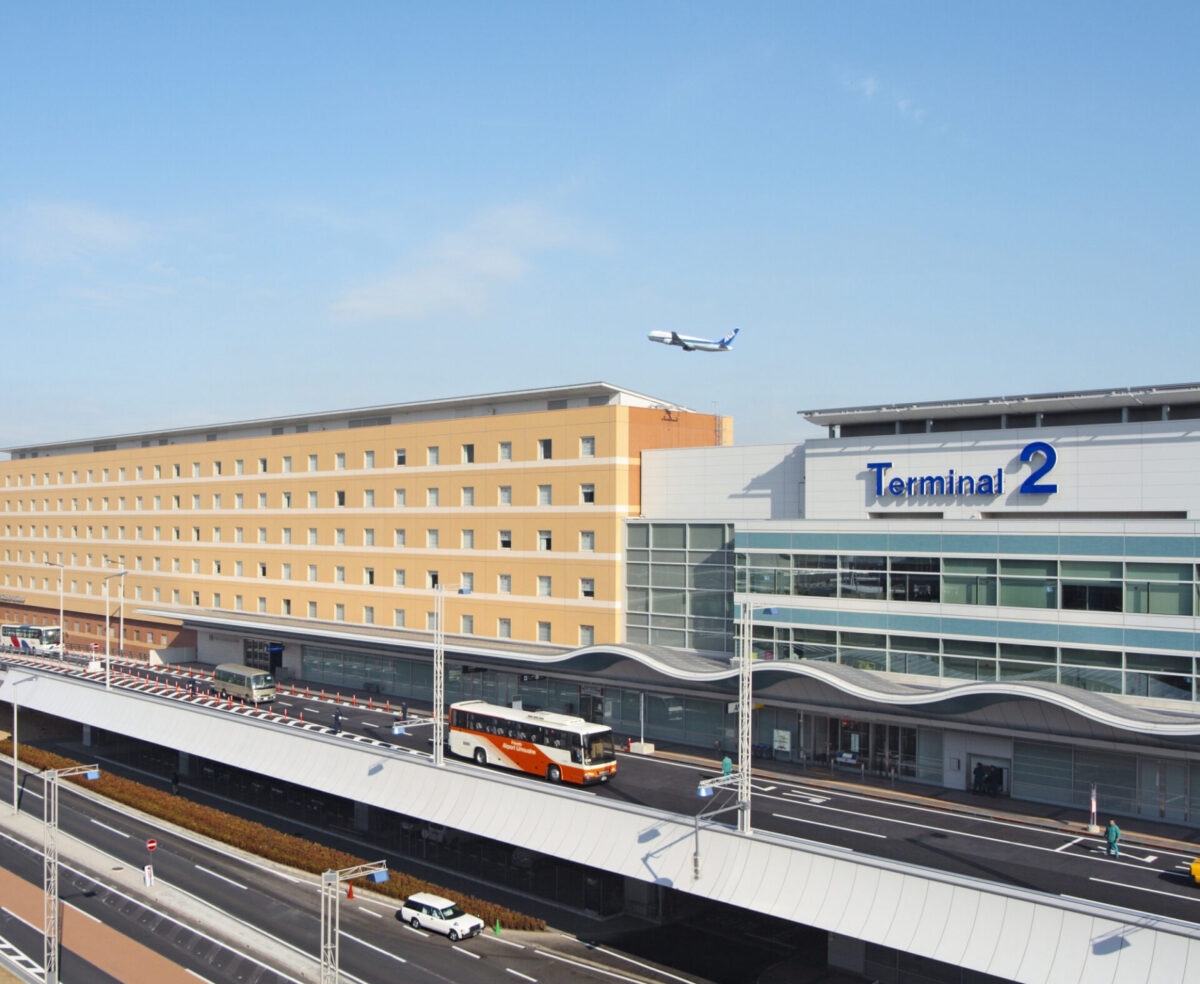 With a convenient location directly attached to the airport, Haneda Excel Hotel Tokyu is the ideal choice for long layovers. Of course, there's nothing stopping you from using it for your entire stay in Tokyo – and you can be sure not to be late for your return flight! The hotel itself is fairly new and has a contemporary aesthetic that is well suited for couples, families, and solo travelers alike.
2. FIRST CABIN Haneda Terminal 1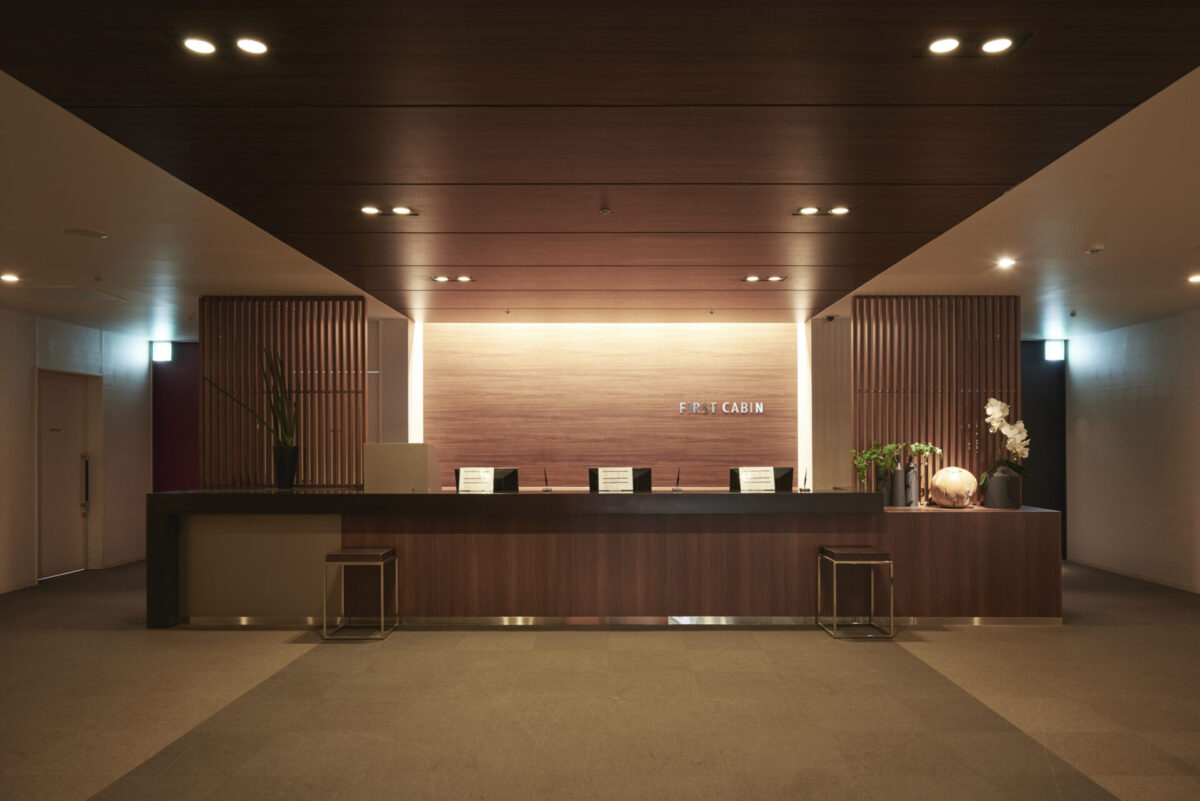 Another great option for those looking for convenient accommodation directly attached to the airport, is FIRST CABIN Haneda Terminal 1. While it is also a contemporary option when it comes to style and atmosphere, the type of facility is very different from your average hotel. This type of accommodation is known as a capsule hotel, a term you might have come across while researching for your trip to Japan. It may sound a bit cramped, but it's actually very cozy, and you can rest assured that all the standard facilities, such as showers and bathrooms, are available – they will be shared though. It can be a great option for a business trip if you don't plan to spend a lot of time in your room, or if you want to try one of Japan's more unique types of accommodation.
3. Villa Fontaine Premier Haneda Airport
With capsule hotels at one end of the spectrum when it comes to accommodation in Japan, you'll have high-rise luxury hotels at the other. This fancy high-end property is right next to Terminal 3 and offers great river views from all its rooms. 60 shops, 30 restaurants, a fitness center, an open-air hot spring bath, and a stone spa, are all reasons that the Villa Fontaine Premier Haneda Airport has our seal of approval. If you're looking to stay comfortably only a short walk from the airport, this is a great option for you.
4. KEIKYU EX INN Haneda Innovation City
While it's not right next to the airport, the Keikyu Ex Inn Haneda Innovation City is just one stop away by monorail. Much like the Haneda Excel Hotel Tokyu, this property is a great option for anyone. Featuring public baths, free shuttle service, laundry facilities and a buffet breakfast, you can be sure to enjoy a comfortable stay here. 
5. Henn na Hotel Tokyo Haneda
If you have studied Japanese, you may know that "henn na" is a Japanese adjective meaning "weird" and named rightfully so as you will be greeted and checked in by robots! While it is a touch more on the modern side than the hotels we have described so far, it's consistently reviewed well by families and couples alike. The compact design feels more spacious thanks to the projectors provided in most of the rooms, and it's a great way to sit back and enjoy a movie or TV show while you relax between events during your trip.
6. Quintessa Hotel Tokyo Haneda Comic & Books
A similar, yet more brightly decorated and slightly fancier option in comparison to the previous hotel, is the Quintessa Hotel Tokyo Haneda Comic & Books. The light wooden interior mixed with warm hues of white sustain a calm atmosphere. While some rooms are compact, there are also some more spacious options. The earthy tones of the interior are complemented by modern facilities such as the DIY food center where you can get yourself some delicious meals, included in the cost of the stay. Haneda Airport is only 5 kilometers away and is easily accessible by public transportation. Be sure to check this place out for a nice balance between calm and modern!
7. The Strings by InterContinental, Tokyo, an IHG Hotel
The Strings by InterContinental, Tokyo is another high-rise, high-end option. While it is not right next to the airport, its slightly more central location makes it easy to get around the city, and each room is very spacious and offers stunning skyline views from the seating area. China Shadow, the hotel's in-house restaurant, is located on the 26th floor and is the perfect place to enjoy authentic Chinese cuisine while taking in the incredible vistas. The hotel has a notable number of returning customers, and we have no doubt that you'll be enjoying your stay here, too.
8. Kawasaki King Skyfront Tokyu REI Hotel 
Just across the river from the airport, the Kawasaki King Skyfront Tokyu REI Hotel offers a luxurious stay with an industrial yet soothing aesthetic interior. A 24-hour fitness center, public baths, a bar, and a restaurant specialized in European dishes are all provided for your comfort and relaxation. The industrial theme extends somewhat to the spacious rooms where rich brown tones and warm whites create a very calming atmosphere.
9. Hotel JAL City Haneda Tokyo
Another great place of accommodation with a calming atmosphere, Hotel JAL City Haneda Tokyo is well-balanced between luxury and value for money. Complete with a shuttle service and Italian-style restaurant, you'll have no trouble getting to and from the airport as well as enjoying some tasty food during your stay. The rooms have a relaxing, dark interior and a smart use of the compact space. 
10. The Royal Park Hotel Tokyo Haneda
Another option right next to the airport, is the modern and contemporary Royal Park Hotel Tokyo Haneda. The hotel has a wide choice of rooms catering to every need, with premium rooms featuring coffee makers, special towels, pajamas, and beauty amenities. The 24-hour front desk is highly convenient when flying in or out late in the night, and the in-house restaurant "TAILWIND" is also conveniently available for both breakfast, lunch, and dinner.
Japan Wonder Travel Tours in Tokyo
Japan Wonder Travel is a travel agency that offers guided tours throughout Japan.
From private walking tours to delicious Food and Drink tours, we can help organize the best tours just for you! If you want to explore Japan and learn more about the history and backstories of each area you are traveling in, our knowledgeable and friendly guides will happily take you to the best spots!
In addition, we can provide you with any assistance you may need for your upcoming trip to Japan, so please feel free to contact us if you have any questions or need some help!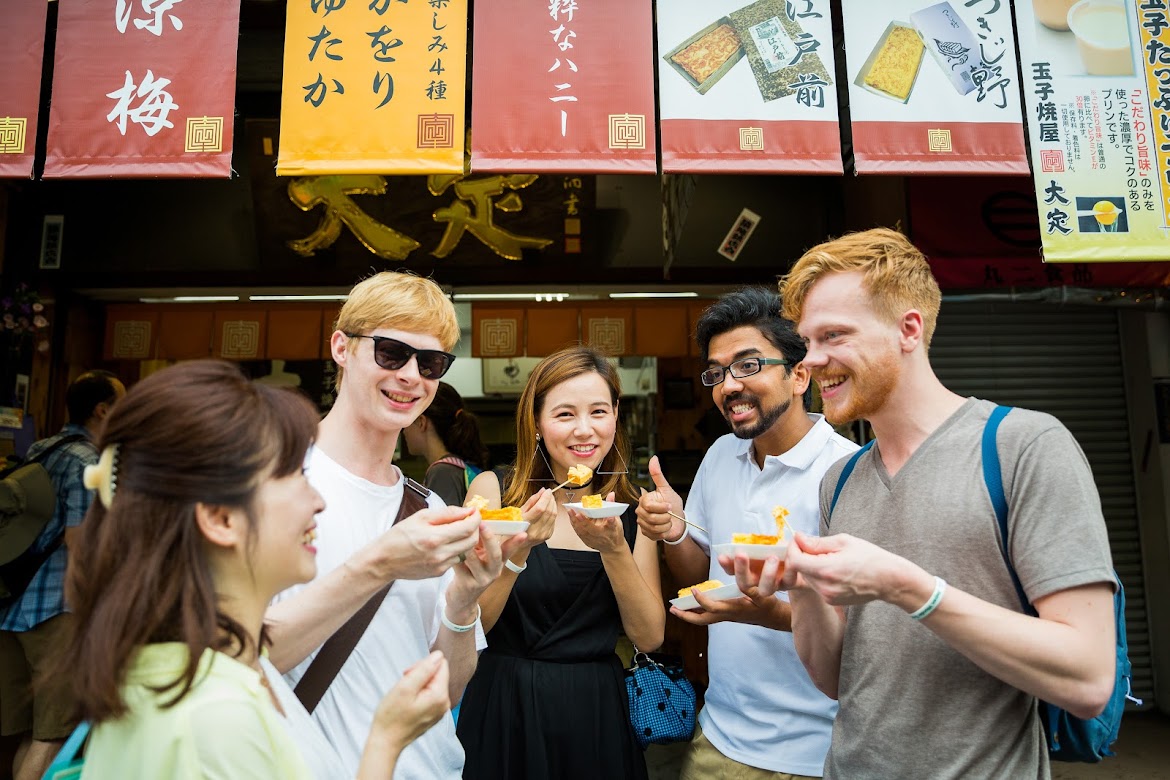 ▶Tokyo 1–Day Highlights Private Walking Tour (8 Hours)
There's no better way to explore an area than taking a tour with a knowledgeable local guide. You will have the chance to learn about the history and interesting background stories of Tokyo, as well as discover some hidden gems which can be hard to do without a guide.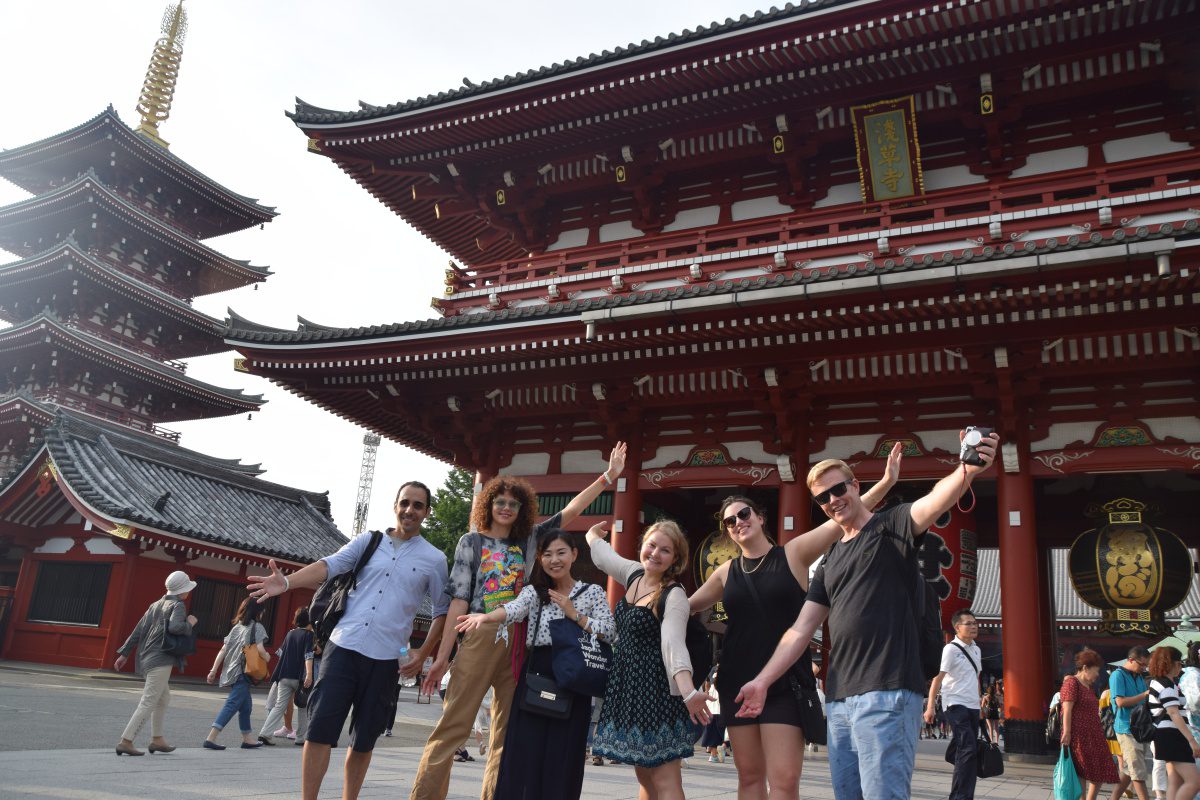 ▶Shinjuku Bar Hopping Tour: Experience Tokyo's Nightlife in Izakaya
Check out the best spots in Shinjuku while bar hopping through the lively and vibrant area. Try some delicious local food and drink as you explore the narrow yet photogenic alleys that the town has to offer. Experience Japanese izakaya culture and drink in Shinjuku like the locals!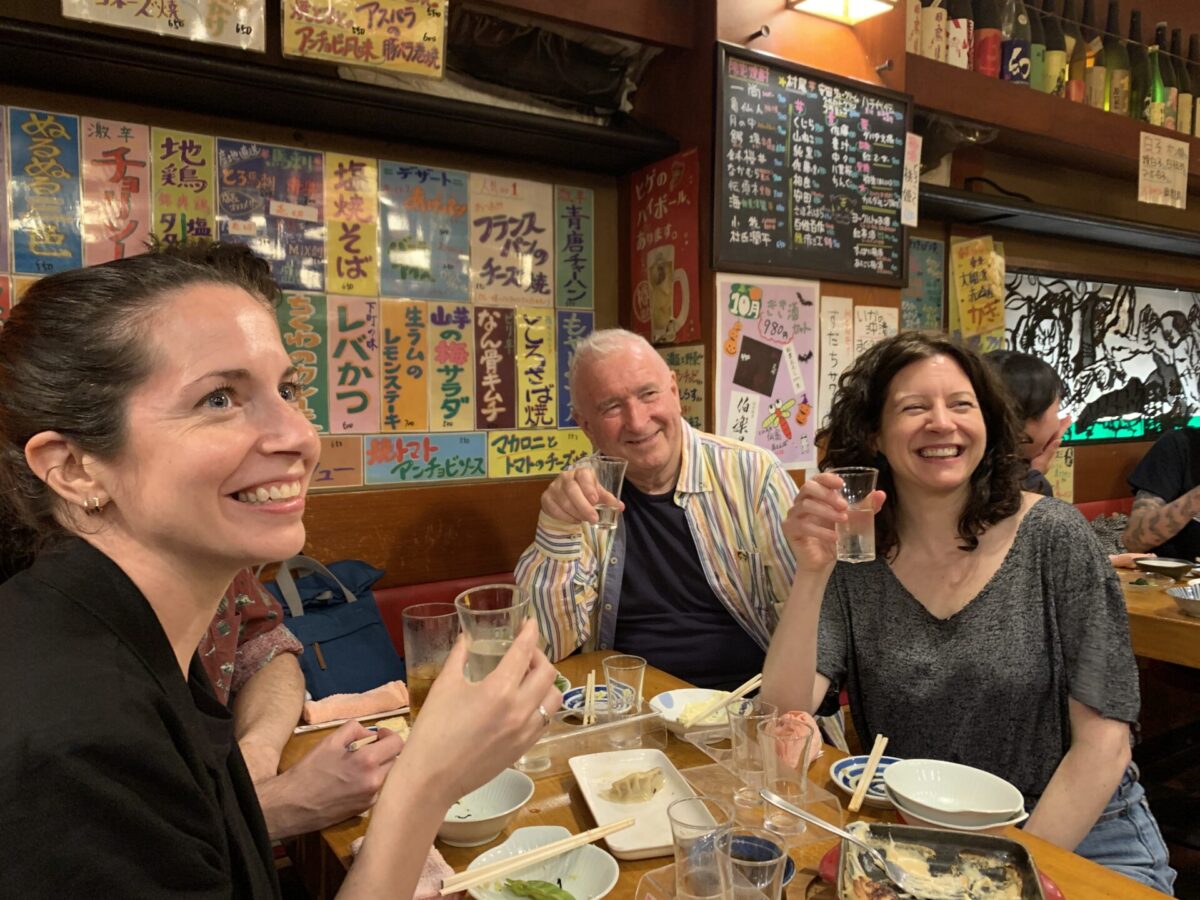 Find the Other Tours
▶Tour Packages
If you want to make travel easier, we suggest you look into tour packages.There are a wide range of tour packages out there to suit the accomodate for each traveler needs. Click the button below to find the best tour package from various Tour Operators!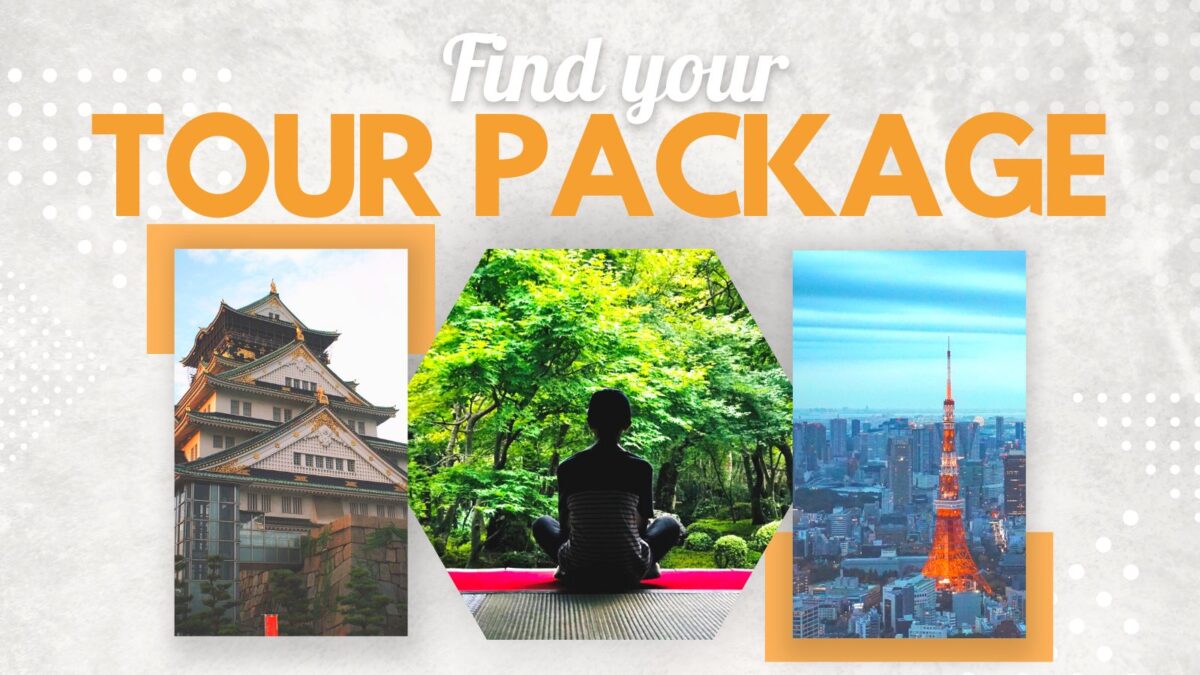 Follow us on Instagram, Facebook, Twitter, and TikTok for more travel inspiration. Or tag us to get featured!
Happy traveling!
Stay informed of the best travel tips to Japan, the most exciting things to do and see, and the top experiences to have with the Japan Wonder Travel Newsletter. Once every two weeks we will introduce you to our latest content.
Other articles you might be interested in