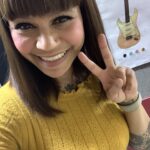 Writer's Profile
Misty Fujii is a Canadian who moved to Osaka, Japan in 2019 and married her Japanese sweetheart. In 2022 they had a baby and moved to Fukui for the clean country air. She is a DJ who teaches English part time and writes in order to share Japan with the world. She gets excited about collecting vintage vinyl records, food of all countries, travelling and renovating her traditional Japanese house.
This post may contain some affiliate links. When you click through and make a purchase we may receive some commission, at no extra cost to you.
Osaka in autumn is when the city dials up the charm meter and paints the town in vivid shades of red and gold. The weather? A perfect balance of crisp and cozy, making it ideal for exploring. With so many incredible spots to see the fall foliage, festivals, foods, and more, let's look at 10 of the best things to do in Osaka in Autumn. 
Autumn and Kimonos are probably the best Combination that you will get for some good pictures!
1. Explore Osaka Castle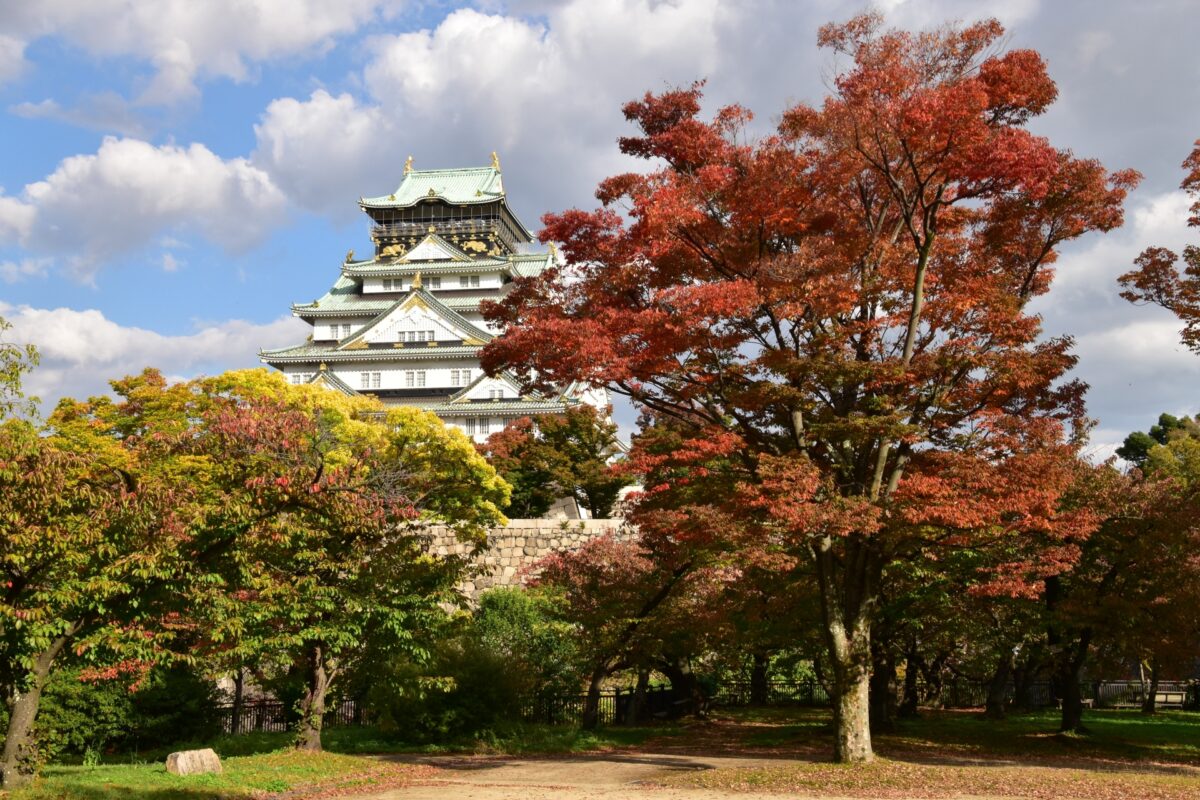 Tucked right in the city's heart, the expansive Osaka Castle Park spans 105.6 hectares and boasts the iconic Osaka Castle as its centerpiece. Renowned as a springtime cherry blossom haven, this park doesn't slack in the fall, either! With a rich collection of deciduous trees, it transforms into a mesmerizing kaleidoscope of colors that will leave you in awe.
Embarking on a stroll to soak in the fall palette here is a must-do outdoor activity. And let's not forget the jaw-dropping panoramic vistas of the park and the city from the observatory of the castle! But wait, before you reach that viewing deck, explore the museum, where Japan's history comes to life, offering insights into the castle and its key figures.
2. See Autumn Hues in Minoh Park/Falls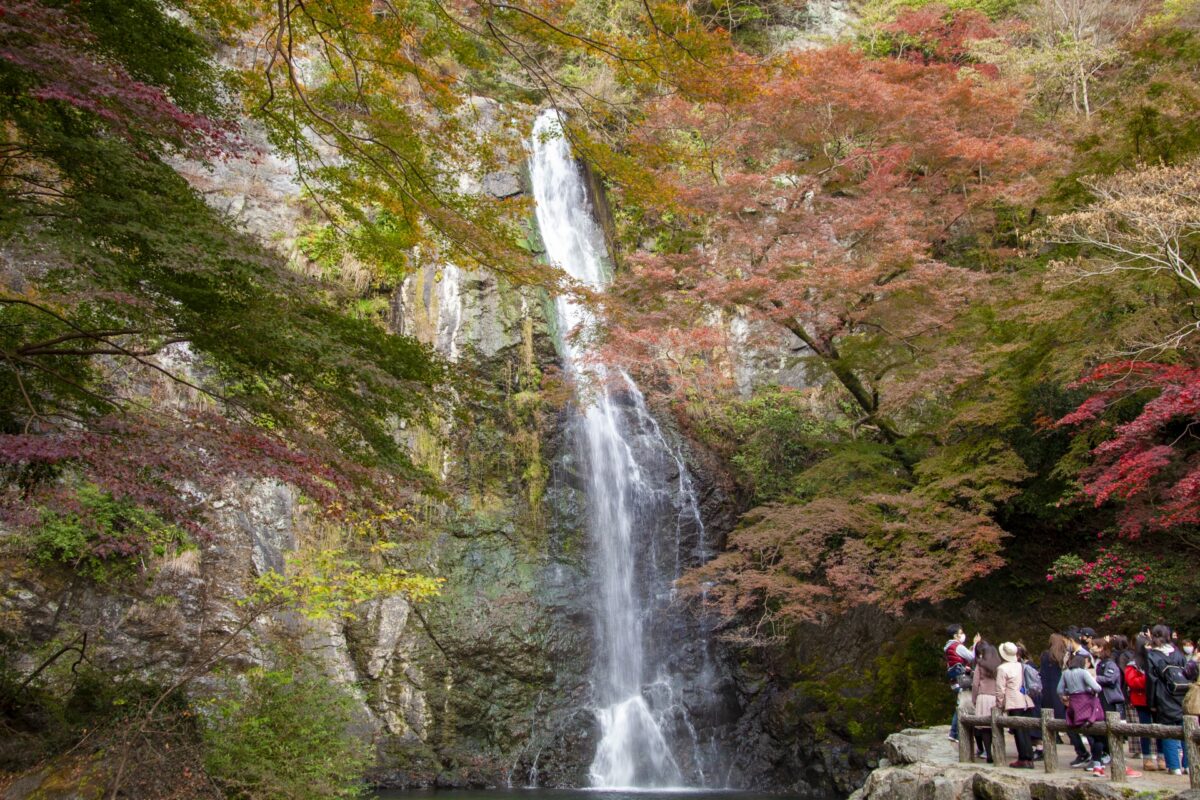 Minoh Park, a must-visit park, is a prime spot to catch the stunning autumn hues in the Kansai Region. Considered Osaka's top spot for Momiji foliage, this gem in the northern part of the city is a blend of mountains, temples, waterfalls, and forest trails that create a breathtaking scene. Take a hike along the trail from Minoo Station, leading you to the majestic Minoo waterfall. This 33-meter masterpiece encapsulates the essence of fall.
While you're there, make sure not to miss Ryuanji Temple, nestled amidst the path. The sight of vibrant red maple leaves against the backdrop of the temple's red bridge is etched in memory. Relish the natural beauty, and don't miss a taste of Minoo's signature treat, Momiji Tempura.
3. Celebrate Children for Shichi-Go-San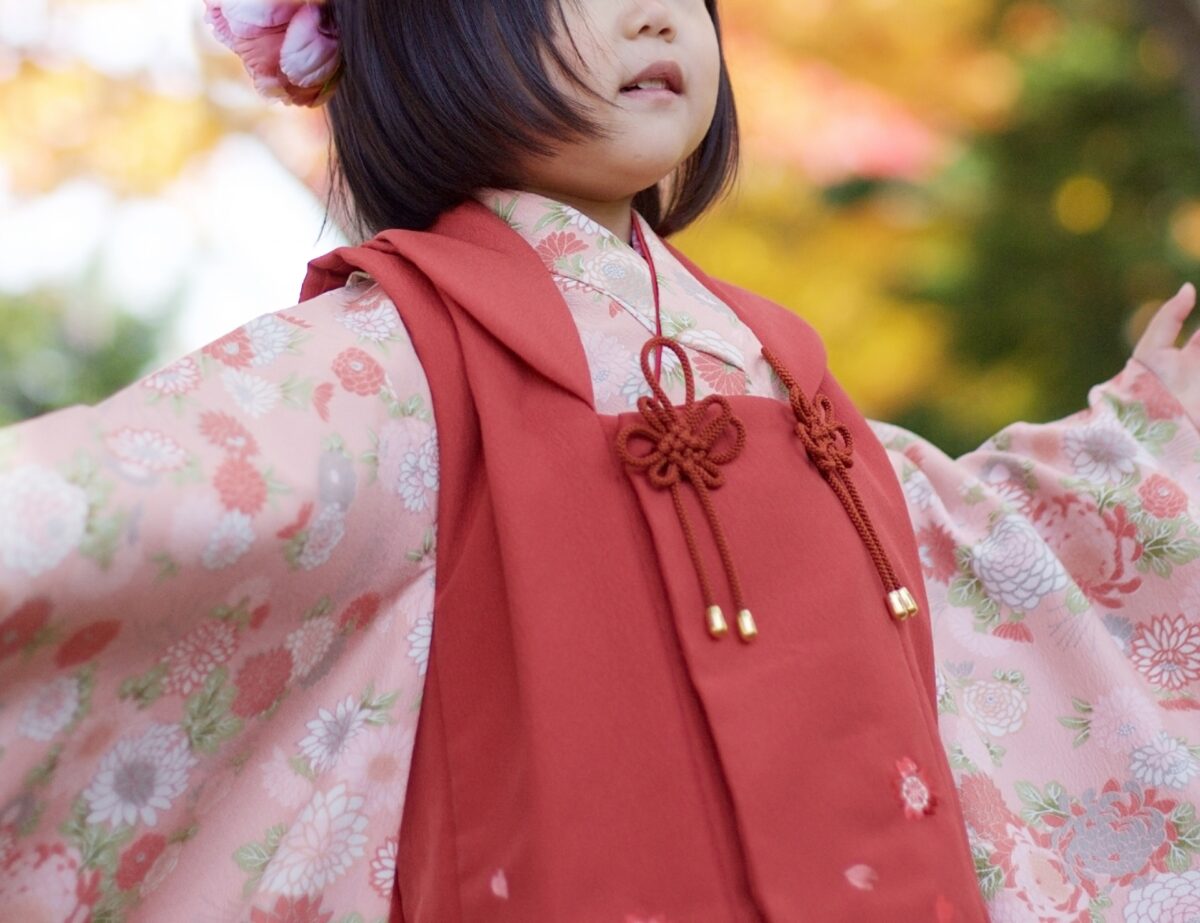 Shichi-go-san is a celebration of the young and the growing! On November 15 and throughout the month, kids aged three, five, and seven visit Shinto shrines wearing beautiful, traditional outfits. It's a joyous ode to their growth and happiness.
When it's time for this tradition in Osaka, Sumiyoshi Taisha takes the crown. This shrine is Osaka's superstar with a whopping 1800 years of history, dating back to 211. But don't worry, you'll catch kiddos dressed to the nines celebrating at shrines all over Osaka.
4. Escape at Katsuoji Temple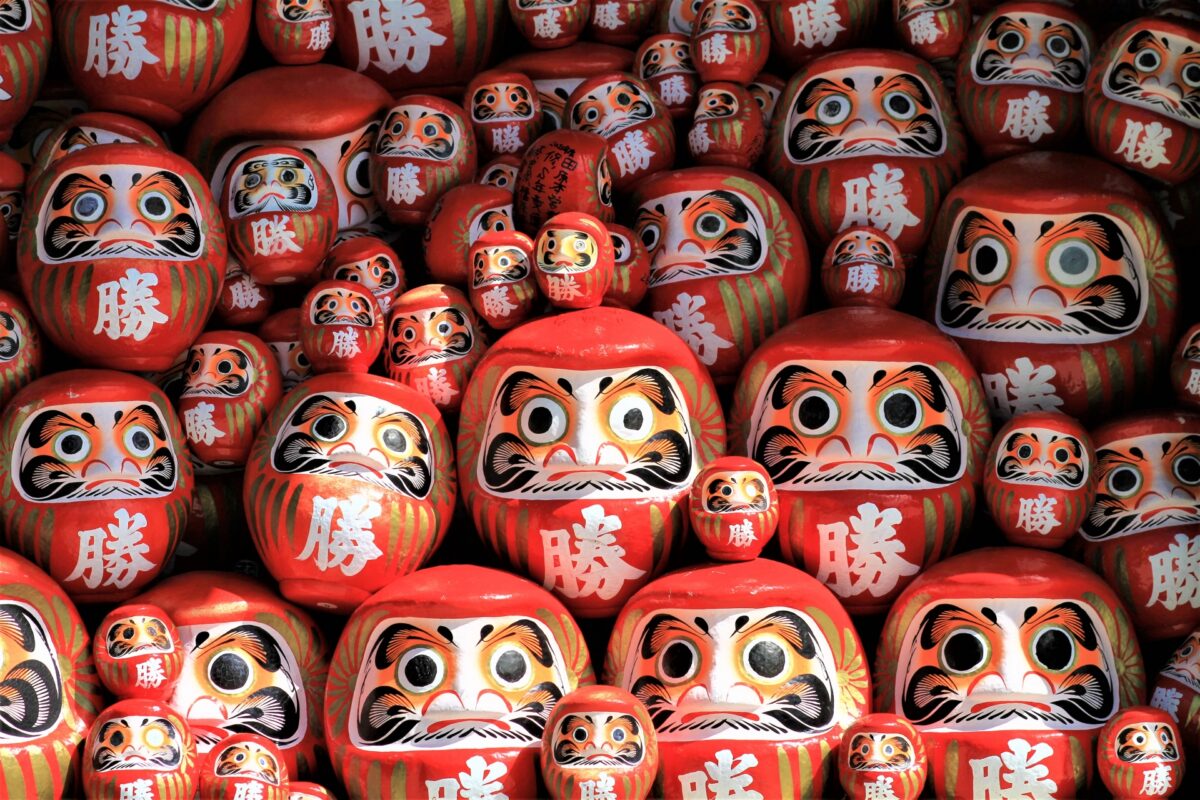 For a tranquil escape just beyond the city, don't miss out on Katsuo-ji temple, deep in the wooded hills of Minoo City. This serene gem boasts a year-round tranquility. The temple grounds are a canvas of diverse plants, creating stunning landscapes that change with each season. And when fall arrives, it's a picture of color and calmness. Amidst the vibrant leaves, leisurely walking along the temple's trails is enchanting.
Beyond its visual splendor, Katsuo-ji is a spiritual powerhouse. Known as the temple of winners, its spiritual energy draws many seeking good fortune. Whether you're wishing for safe travels or success in exams, a visit here is a must to tap into that positive energy.
5. Soar Above at Hoshida Park/Hoshi no Buranko Bridge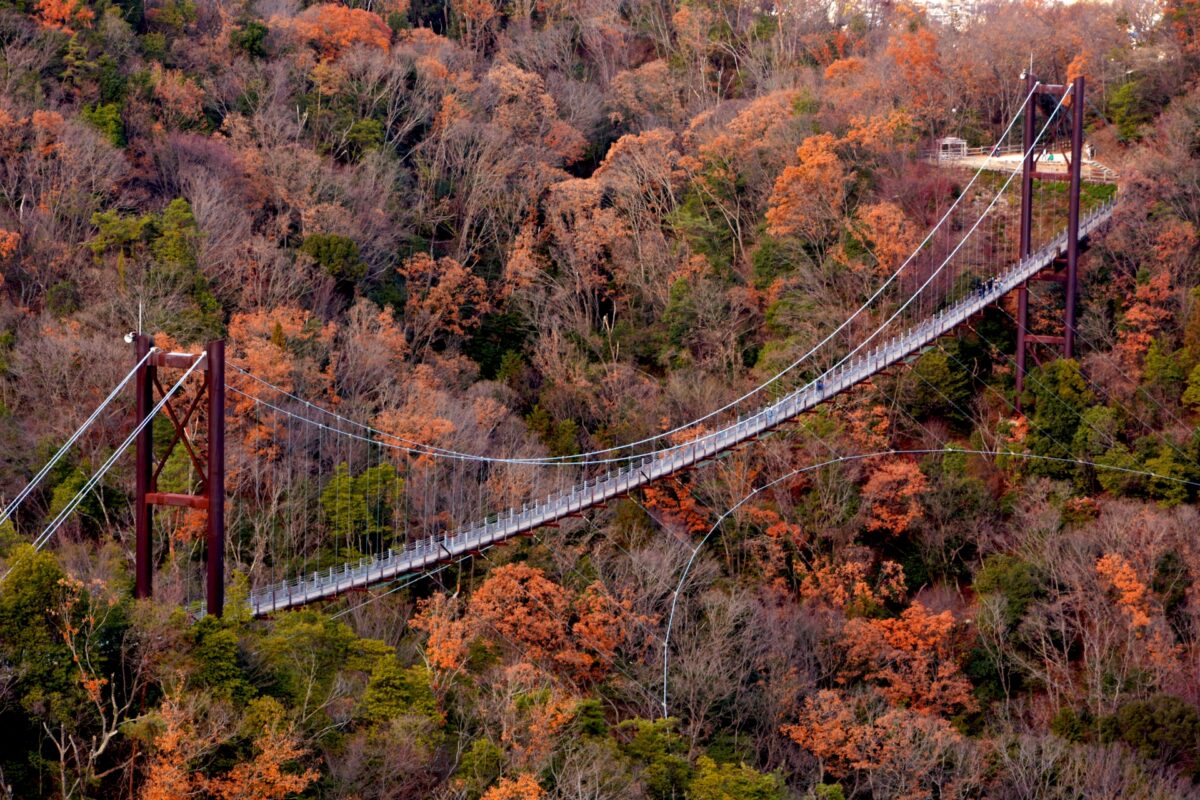 For those with an adventurous spirit (and without a fear of heights!), get ready to conquer Japan's second-longest pedestrian bridge, Hoshi no Buranko. Soaring 50 meters above ground, this 280-meter suspension bridge offers a breathtaking stroll with endless photo opportunities. In autumn, the surrounding valleys transform into a mesmerizing tapestry of colors as you tread upon the bridge. But first, a scenic hike leads you to this awe-inspiring structure. Brace yourself for the stunning spectacle of diverse deciduous trees.
Keep an eye out for critters, too! For the ultimate vista, hit the observation platform to soak in the area's panorama. Late November is when the colors peak, but even in early December, you'll catch a final glimpse of fall's splendor.
6. Soak in Fall at Expo '70 Commemorative Park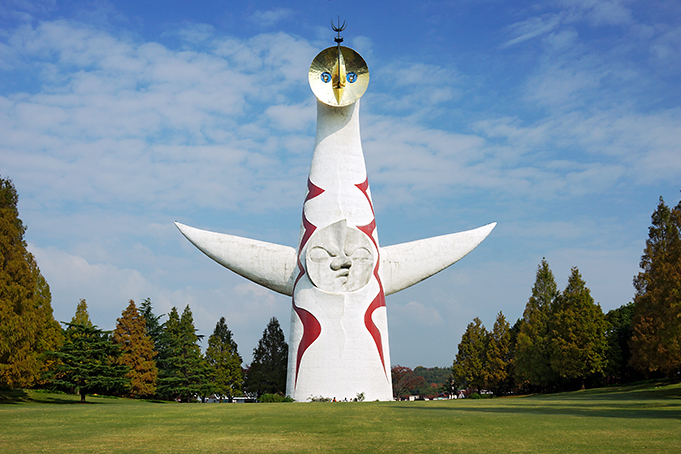 Step back in time and soak up the vibe of the iconic Osaka Expo from the sprawling park that revolves around the legendary "Tower of the Sun." This cultural oasis was born on the grounds of the Japan World Expo in 1970 and has been transformed into a 26-hectare haven brimming with lush greenery, culture, sports, and relaxation. The heart of the park beats with the "Tower of the Sun," a symbol of the Osaka Expo, while the Japanese Garden and the Natural and Culture Garden unfold like vibrant petals, offering glimpses into Japan's diverse beauty.
The fiery fall hues are fully displayed as autumn sweeps across the Expo '70 Commemorative Park. The spectacle is everywhere, from Maple Valley and Nishioji Street in the Natural and Cultural Gardens to the charming teahouses in the Japanese Garden. With an orchestra of 10,000 trees in 20 varieties, including Japanese maples, ginkgoes, and sycamores, the park is a panorama of crimson, autumn, and gold. Take the chance to immerse yourself in the Expo Park's autumn embrace.
7. Celebrate Halloween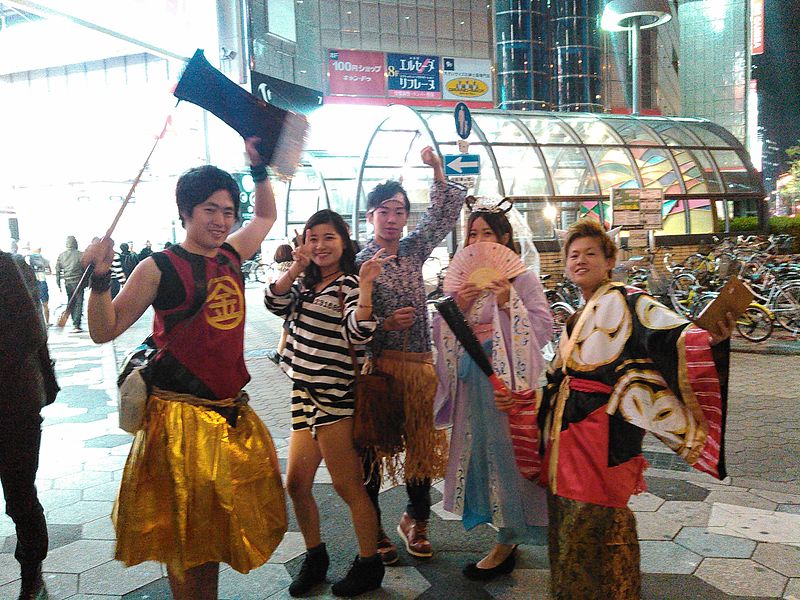 Halloween in Japan takes a stylish twist from the norm. Instead of the traditional trick-or-treat, the streets come alive with dazzling costumes and lively parties until dawn. This isn't just about kids; people of all ages embrace the chance to dress up and join the fun.
Osaka, a Halloween hotspot, gets a makeover in the vibrant America-mura and electric Dotonbori areas. Classic spooks like zombies, ghosts, and vampires mix with anime icons, movie characters, and everything in between. It's a parade of creativity and fantasy, where strangers become friends and happiness fills the air. Step into Osaka's extraordinary Halloween celebration and taste the unique essence of the city's Halloween spirit.
8. Pray to Health at the Shinno-sai Festival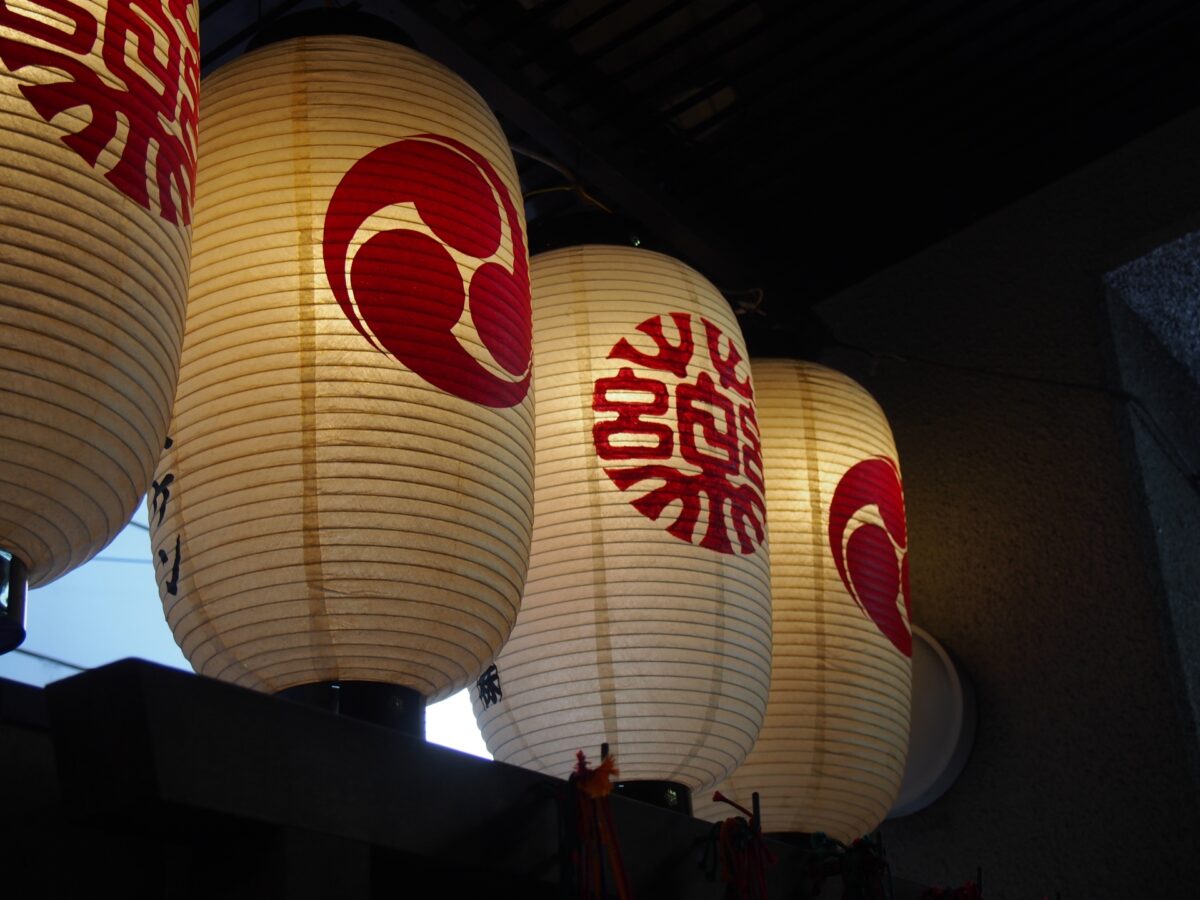 Cap off the year with Osaka's Shinno-sai, a festival known for stopping time itself. It's a lively bash in the heart of the city's "medicine quarter," a place steeped in history and health. Hosted at Sukunahikona Shrine, where ancient medicinal brokers once thrived, this event pays homage to health and prosperity.
Join the modern medicine practitioners as they gather to offer prayers, blending tradition with today's needs. While the festival happens in tight quarters, the street is jam-packed with Japanese food, culture, and vibrant vibes. From November 22-23, dive into this unique celebration about pausing, health, and an unforgettable cultural experience. Best of all, it's free and open to everyone!
9. Stroll Down Midosuji Avenue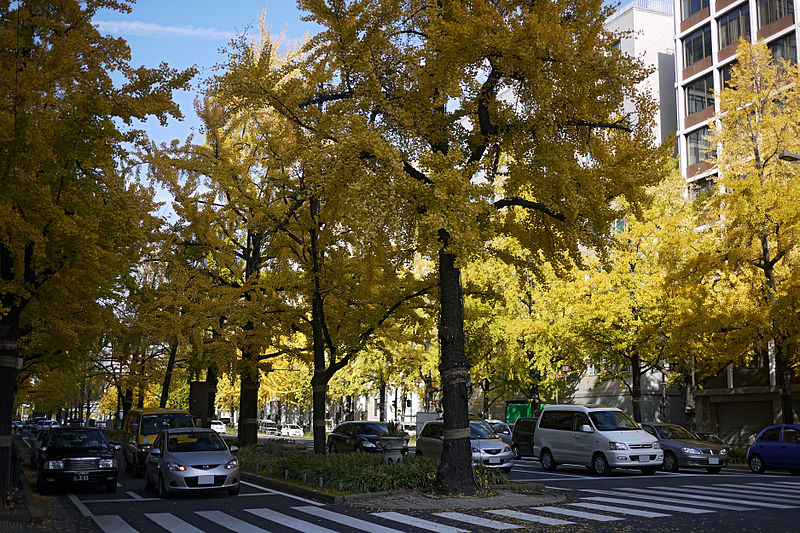 Midosuji, the city's heart, is an autumn gem you can't miss. Stretching from Kita's north to Minami's Namba, this avenue is an urban foliage haven. Ginkgo trees dress up this 44-meter-wide street, making it a downtown leaf-peeping paradise alongside Osaka Castle Park. The golden cascade of ginkgo leaves turns this street into pure magic. A stroll here is a must-do to witness this enchanting scene.
But it's not just about the leaves. Midosuji's got an array of eateries and shops ready to charm your senses. Fall in Osaka wouldn't be complete without wandering this inspiring avenue.
10. Try Local Autumn Foods and Take a Cooking Class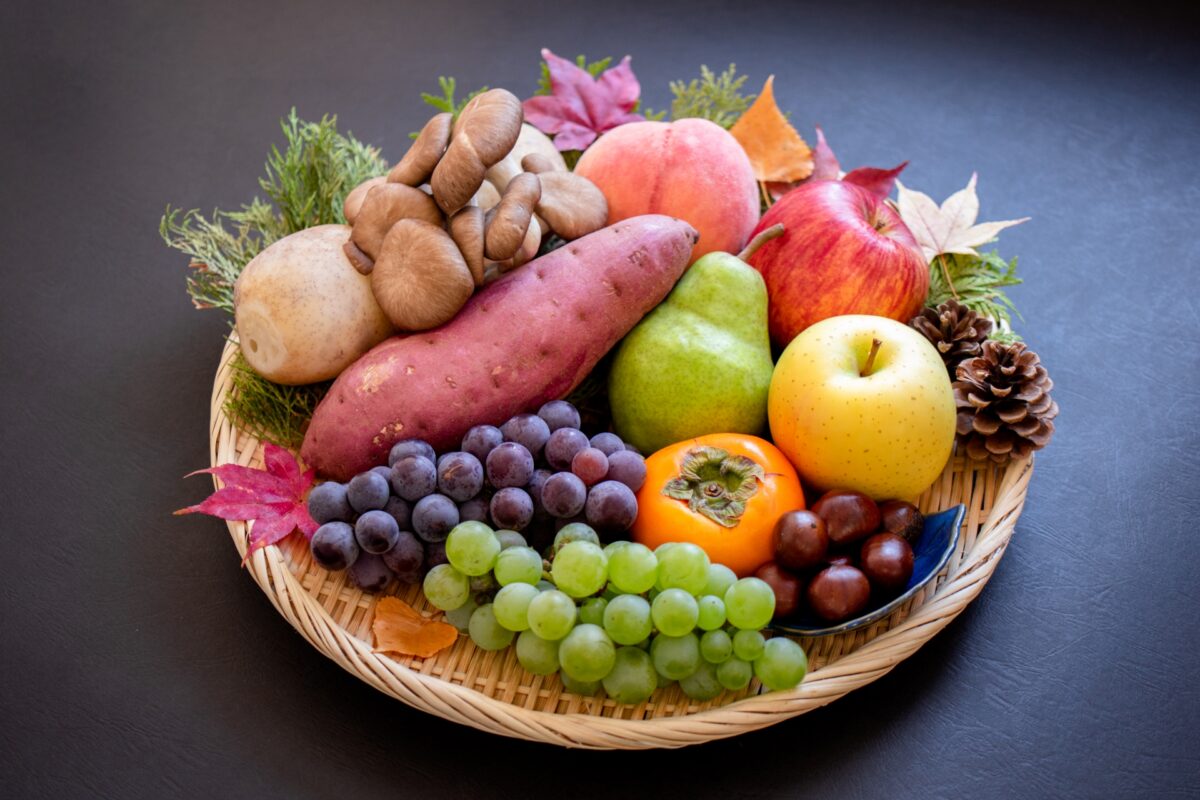 As the temperature drops, prepare for a culinary extravaganza known as 'Shokuyoku no Aki' or 'Autumn Appetite.' It's not just a catchy Japanese phrase; it's a full-blown cultural phenomenon celebrating the deliciousness of the season. Picture yourself savoring the earthy goodness of grilled matsutake mushrooms, relishing the umami burst of freshly caught sanma fish, and devouring caramelized sweet potatoes that redefine comfort food.
To immerse yourself in Osaka's autumn essence, why not dive into a cooking class right from the heart of the nation's culinary hotspot? It's the ultimate souvenir, mastering the art of recreating Osaka's finest dishes long after you've left. Whip up crispy tempura with seasonal veggies like sweet potato, or warm your soul with the simplicity of soba noodles. Expand your cooking repertoire with a cooking class in Osaka and infuse your kitchen with the heartwarming tastes of autumn!
Unlock the vibrant fusion of traditions, colors, and flavors in Osaka's autumn wonderland! You can even book a tour with an expert guide who will lead you to some of the best spots to explore.
Japan Wonder Travel Tours
Japan Wonder Travel is a travel agency that offers guided tours throughout Japan.
From private walking tours to delicious Food and Drink tours, we can help you organize the best tours just for you! If you want to explore Japan and learn more about the history and backstories of each area you are visiting, our knowledgeable and friendly English speaking guides will happily take you to the best spots!
In addition, we can provide you with any assistance you may need for your upcoming trip to Japan, so please feel free to contact us if yu have any questions or need some help!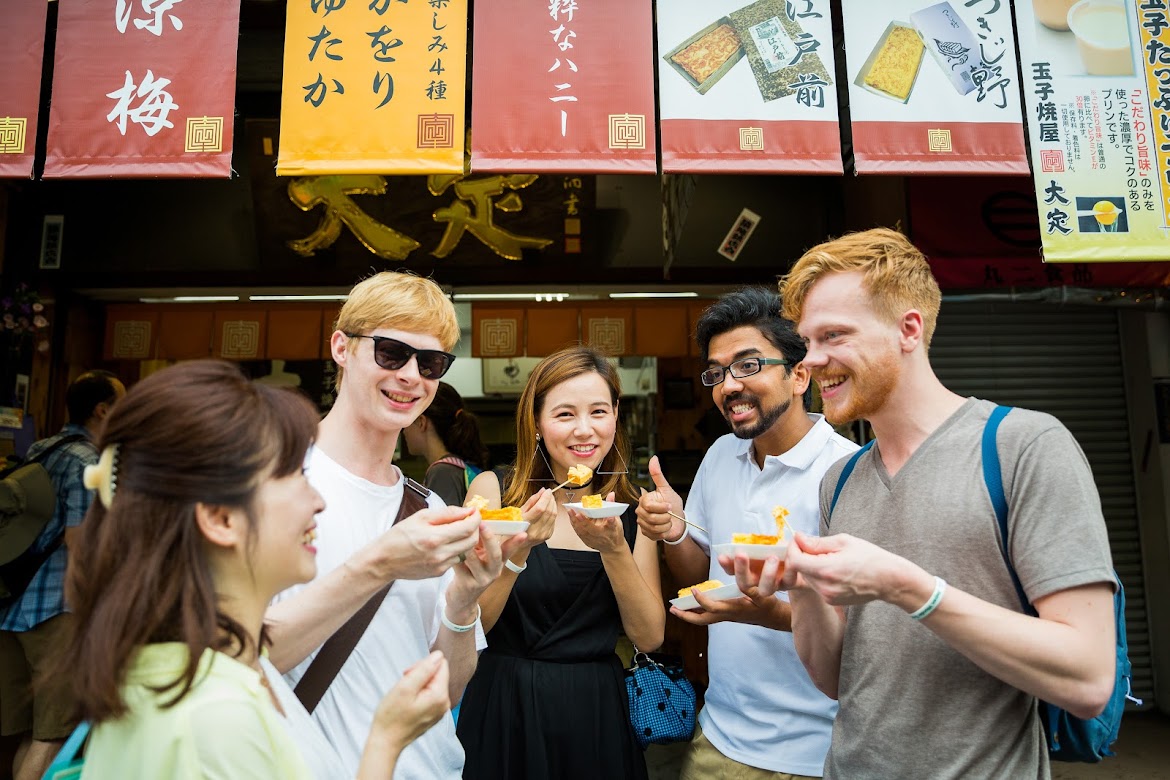 ▶Tokyo 1–Day Highlights Private Walking Tour (8 Hours)
There's no better way to explore an area than taking a tour with a knowledgeable local guide. You will have the chance to learn about the history and interesting background stories of Tokyo, as well as discover some hidden gems which can be hard to do without a guide.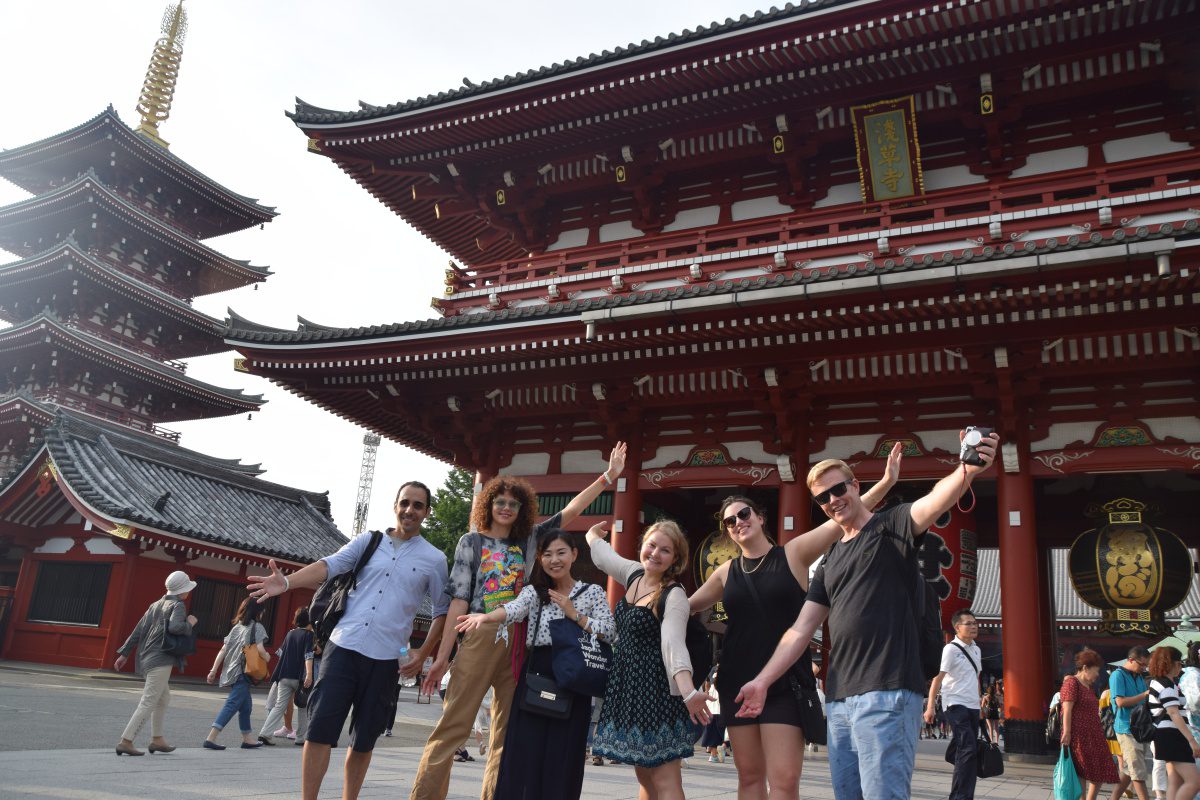 ▶Mt. Fuji Day Trip Bus Tour from Tokyo
Experience the breathtaking views of Mt. Fuji by visiting the highlights of the area on our guided sightseeing bus tour! Departing from Shinjuku in central Tokyo, you can travel comfortably to all of the best spots in the area by bus.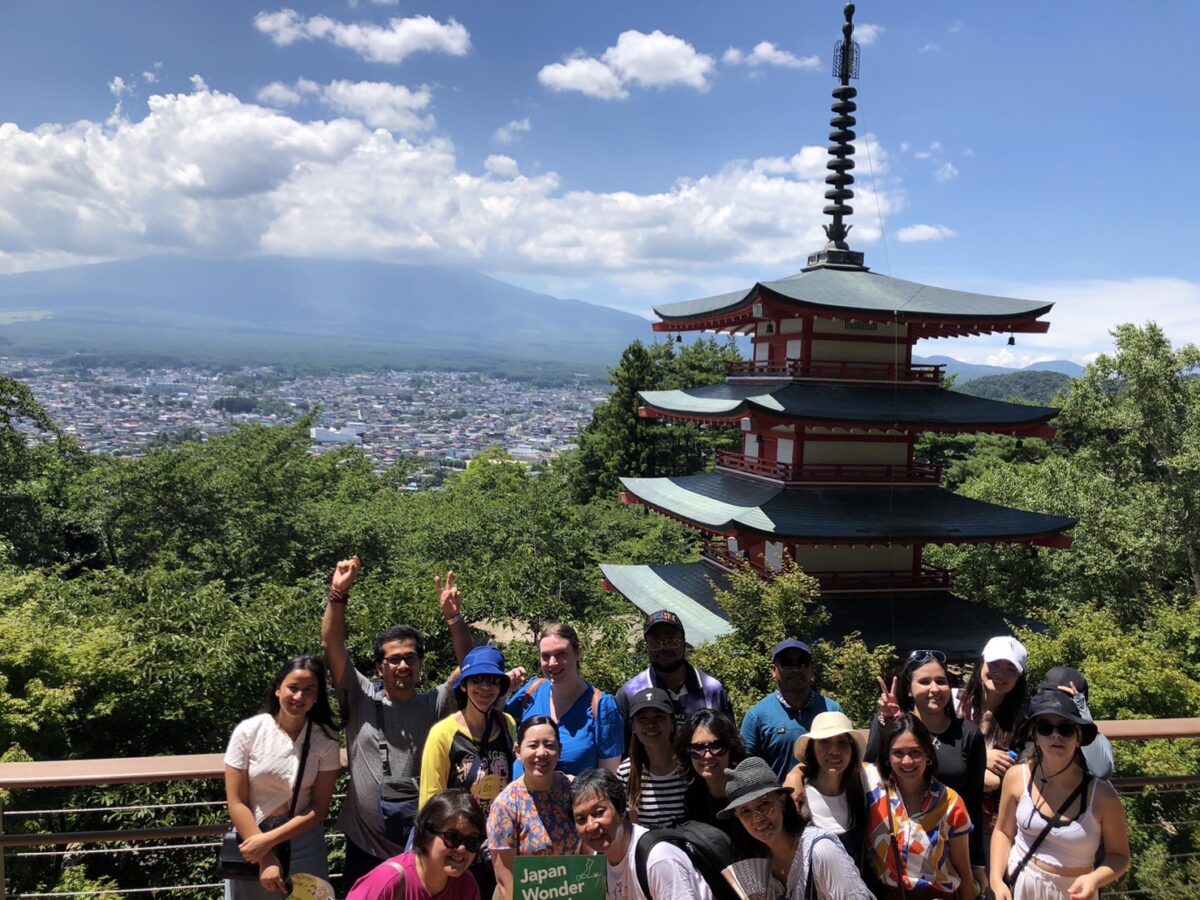 Follow us on Instagram, Facebook, Twitter, and TikTok for more travel inspiration. Or tag us to get featured!
Happy traveling!
Stay informed of the best travel tips to Japan, the most exciting things to do and see, and the top experiences to have with the Japan Wonder Travel Newsletter. Once every two weeks we will introduce you to our latest content.
Other articles you might be interested in