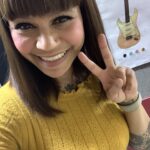 Writer's Profile
Misty Fujii is a Canadian who moved to Osaka, Japan in 2019 and married her Japanese sweetheart. In 2022 they had a baby and moved to Fukui for the clean country air. She is a DJ who teaches English part time and writes in order to share Japan with the world. She gets excited about collecting vintage vinyl records, food of all countries, travelling and renovating her traditional Japanese house.
This post may contain some affiliate links. When you click through and make a purchase we may receive some commission, at no extra cost to you.
Summer in Kyoto is when the city's temples and shrines shimmer in the heat, and the air is thick with the fragrance of blooming flowers and grilled skewers. There's no debate that summer here is a feast for the senses, with festivals and fireworks displays galore. Whether you're sipping green tea in a tranquil garden, strolling along the banks of the Kamo River, or indulging in some matcha ice cream, there's no shortage of ways to beat the heat and soak up this ancient wonderland's rich history and culture. So pack your yukata and fan, and get ready to experience a summer like no other in Kyoto!
1. Relax Along the Kamo River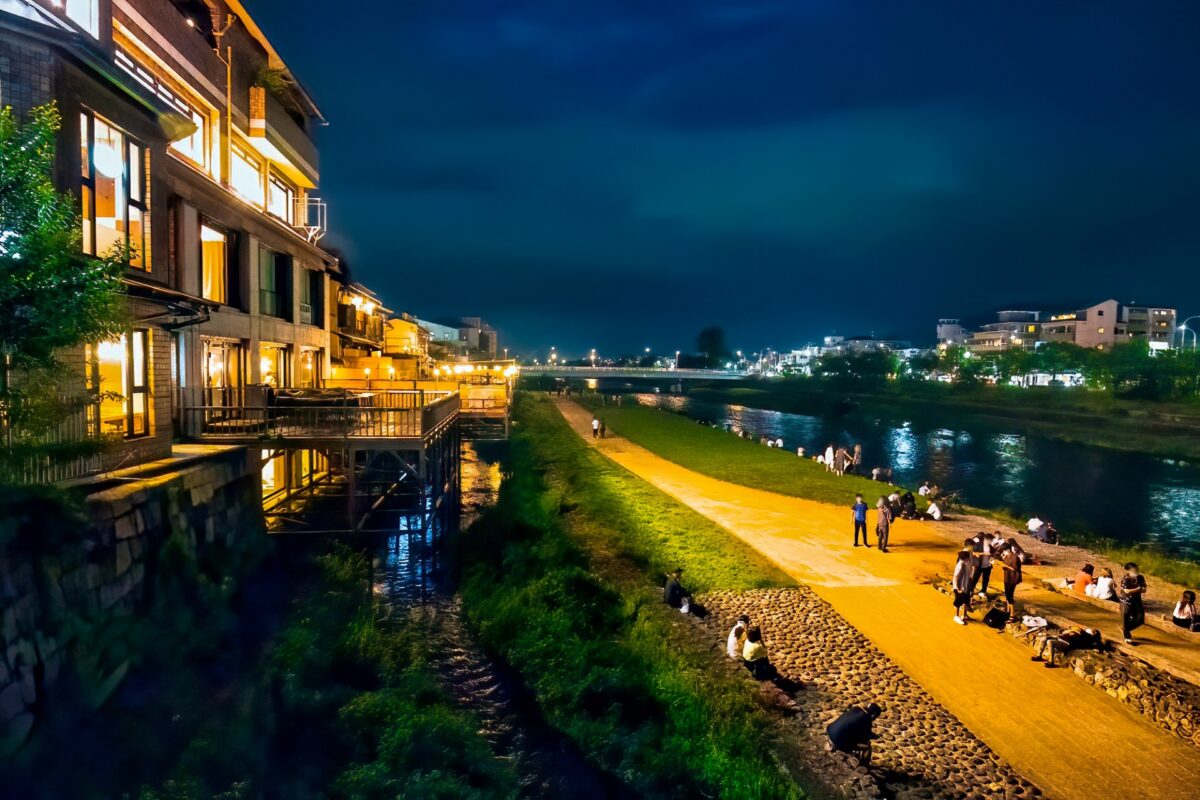 Locals and visitors alike find solace and respite along the serene banks of the Kamo River. This picturesque oasis is a haven of tranquility amidst the bustling city and invites you to unwind and embrace the gentle summer breeze. The Kamo River stretches along Kyoto prefecture, and the Kamogawa River district is ideal for bird and people watching, taking a stroll, or simply relaxing in the shade of the willow trees. And if you happen to be here at dusk, keep your eyes peeled for a mesmerizing encounter with a genuine geisha as the nearby Gion district awakens to embrace the night.
2. Gion Matsuri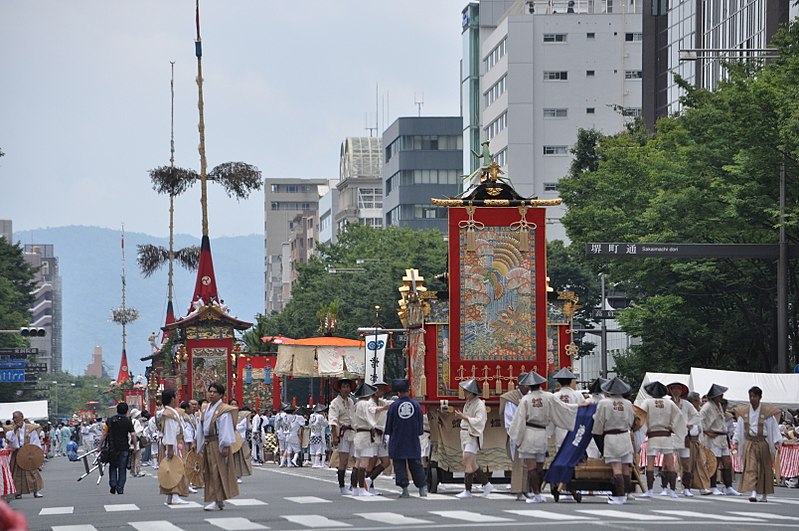 Prepare to be swept away by the vibrant energy and cultural splendor of Gion Matsuri, the quintessential Kyoto summer festival. If you're in Kyoto during July, find yourself among the harmonious melodies of traditional music, be dazzled by spectacular parades, and revel in the liveliness of the celebrations. Originally conceived to ward off the plague, this time-honored festival transcended its origins to evolve into an epic party!
Do like the locals and wear a stylish yukata while you indulge in mouth-watering street food and refreshing beer. Then, prepare to be amazed by the elaborate parades with their impressive and ornate floats. What really sets this festival apart is the intimate glimpse into the lives of local families, who proudly display their cherished possessions outside their homes. Though you can't enter their houses, this unique opportunity offers a close-up view of their private worlds. It's easy to see why this is a highly anticipated festival and one you want to attend if you're in Kyoto during the summer. 
3. Hozugawa River Boat Ride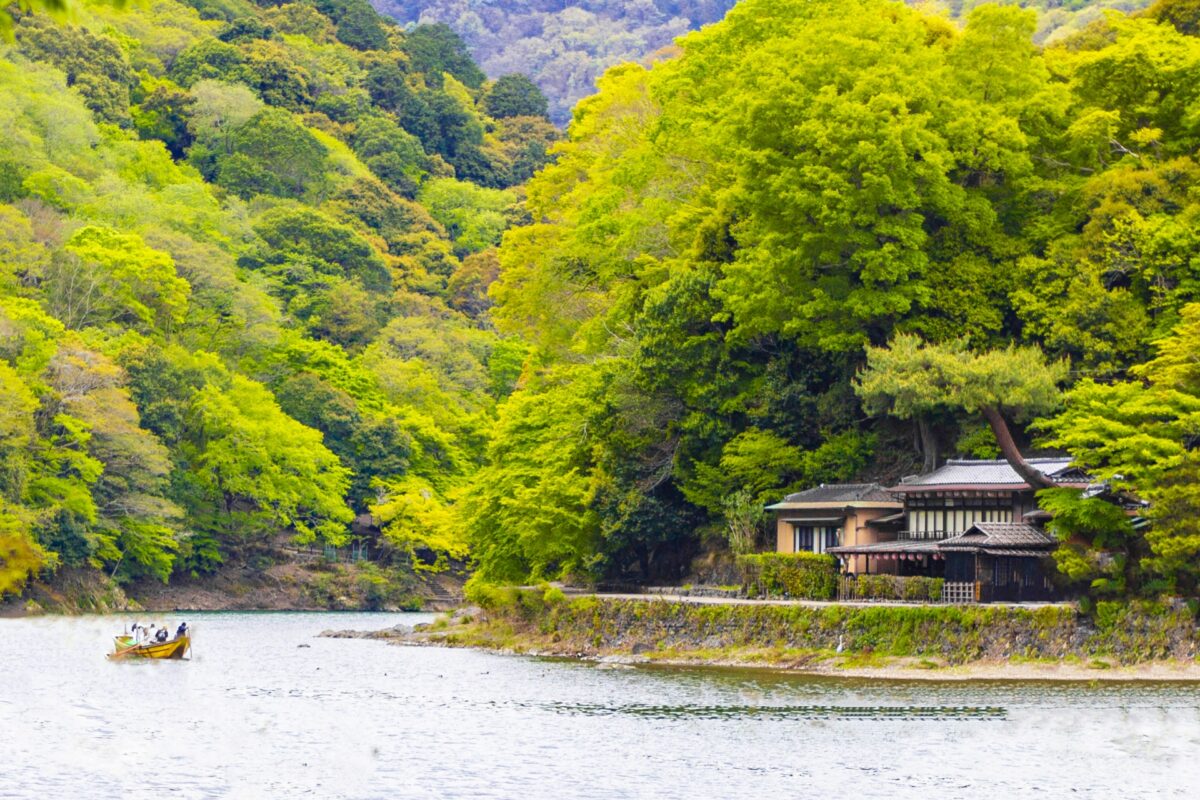 Kyoto may be well known for endlessly beautiful temples and shrines, but idyllic nature is something else that Kyoto has to offer. What better way to get a panoramic view of Kyoto's abundant nature than from a boat? Starting in the neighboring city of Kameoka, you'll be carried along the currents with a skilled boatman guiding you through the gentle rapids and beneath ancient bridges until you reach Arashiyama. Along the blissful two-hour journey, you'll cruise down the river in a traditional, flat-bottomed boat – but don't worry, your guide will do all the paddling. That leaves you to relax and soak in the unobstructed and untouched surroundings, like the towering mountains and brilliant azalea flowers. 
4. Gozan Okuribi (Daimonji Fire Festival)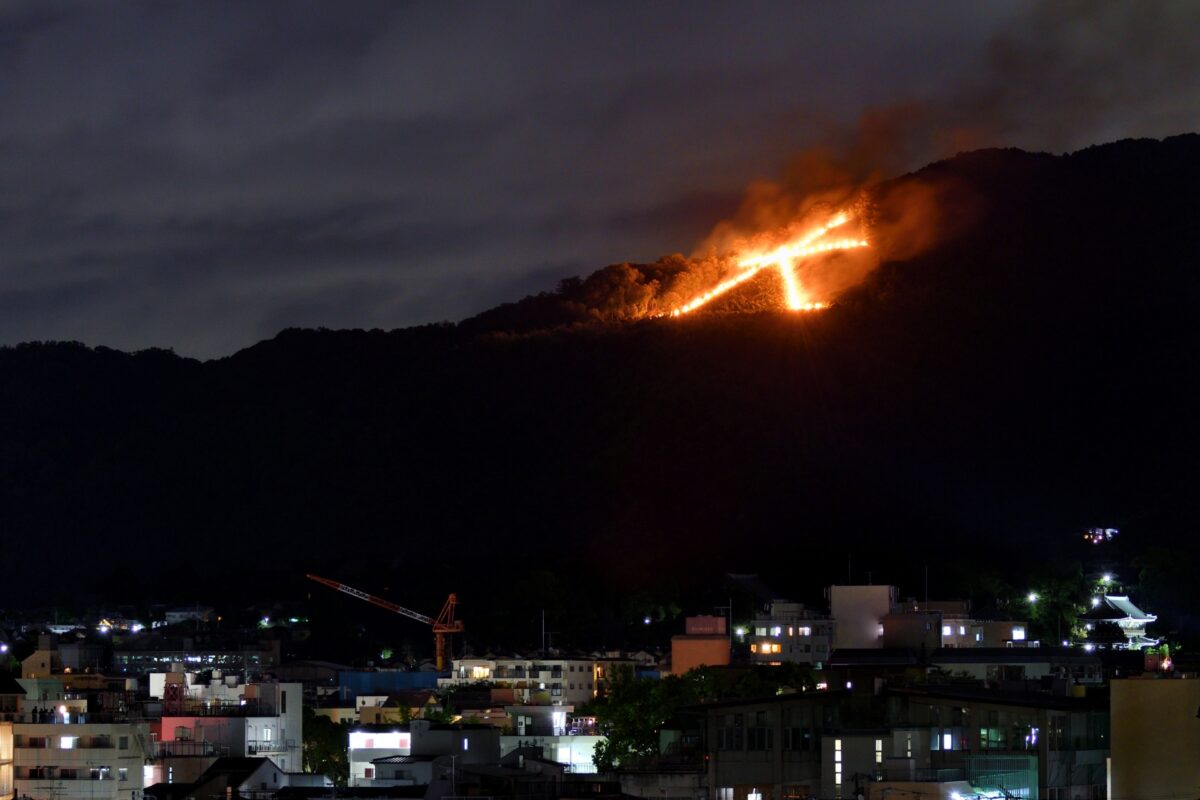 Kyoto's hottest summer event (literally!), where tradition meets inferno, is the Gozan Okuribi, aka Daimonji Fire Festival! It's the grand finale of Obon, a time-honored festival where ancestral spirits head back to their realm on August 16th. During the Gozan Okuribi, five colossal bonfires span Kyoto's mountains, with the "dai" fire stealing the spotlight. You'll see towering flames burn at a jaw-dropping 80 meters wide and 160 meters tall while forming the Chinese character for "big." It's a beacon of fiery brilliance visible from all city corners. Join the lively crowd of locals and tourists as they revel in dancing, music, and mouth-watering delights, immersing themselves in Kyoto's vibrant cultural tapestry.
5. Cycling Tour
With so many things to see and do, exploring Kyoto by bike with an experienced guide is a perfect way to make the most of a summer day. Feel the wind in your hair as you easily explore the city's iconic landmarks, uncover hidden gems tucked away from the crowds, and embrace lush nature. Cycling through the city on a tour allows you to discover things such as the golden splendor of Kinkakuji Temple, roam the Kyoto Imperial Palace, get lost in the enchanting Arashiyama Bamboo forest, and so much more. You can even explore Kyoto's rich culinary scene and go even deeper than you could on your own by learning all about Kyoto as you go. 
6. Sagano Scenic Railway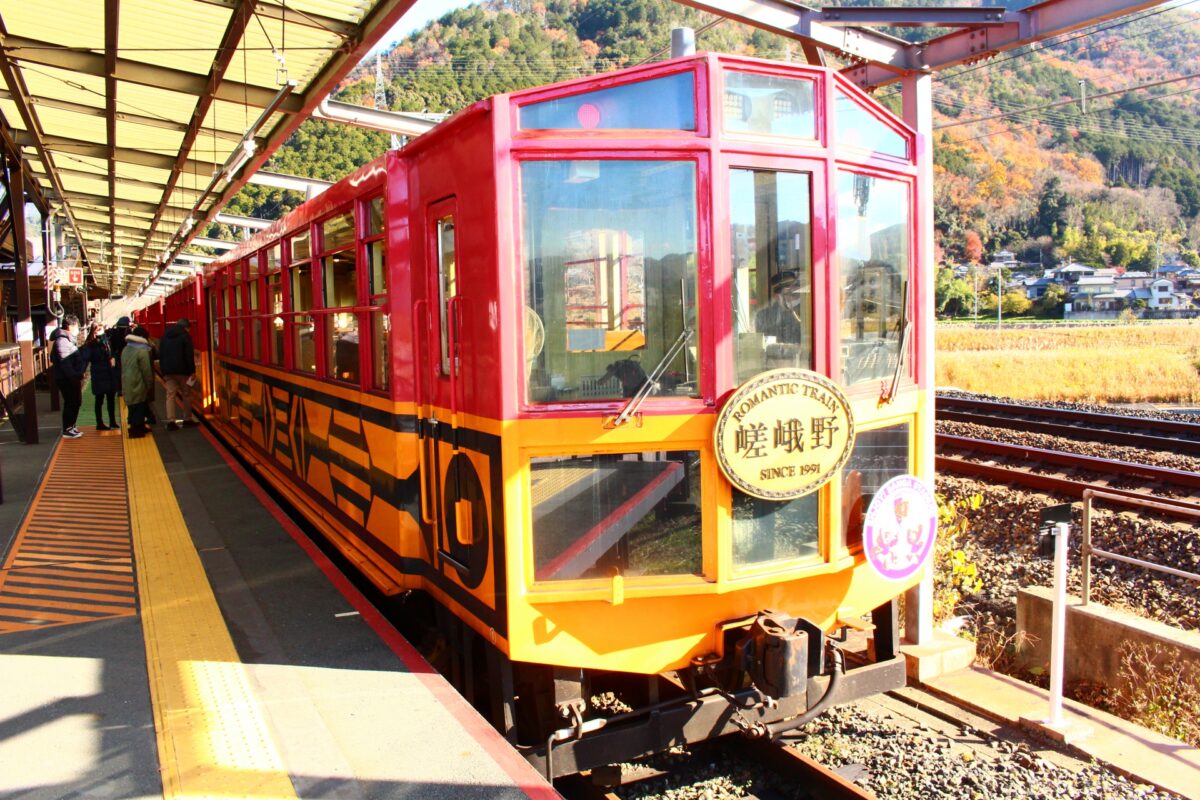 Embark on an elevated summer adventure with the Sagano Scenic Railway! Hop aboard the retro-cool train and prepare for a breathtaking ride through Kyoto's stunning nature. Marvel at the picturesque mountainscape as you breeze through overlooking the Hozugawa River. The open-air carriage is incredibly refreshing in the summertime, although the views from every car are spectacular. Also called the Sagano Romantic Train, this charming ride connects the Arashiyama Bamboo area to Kameoka, making it a seamless match with the Hozugawa River Boat ride for an unforgettable round trip experience.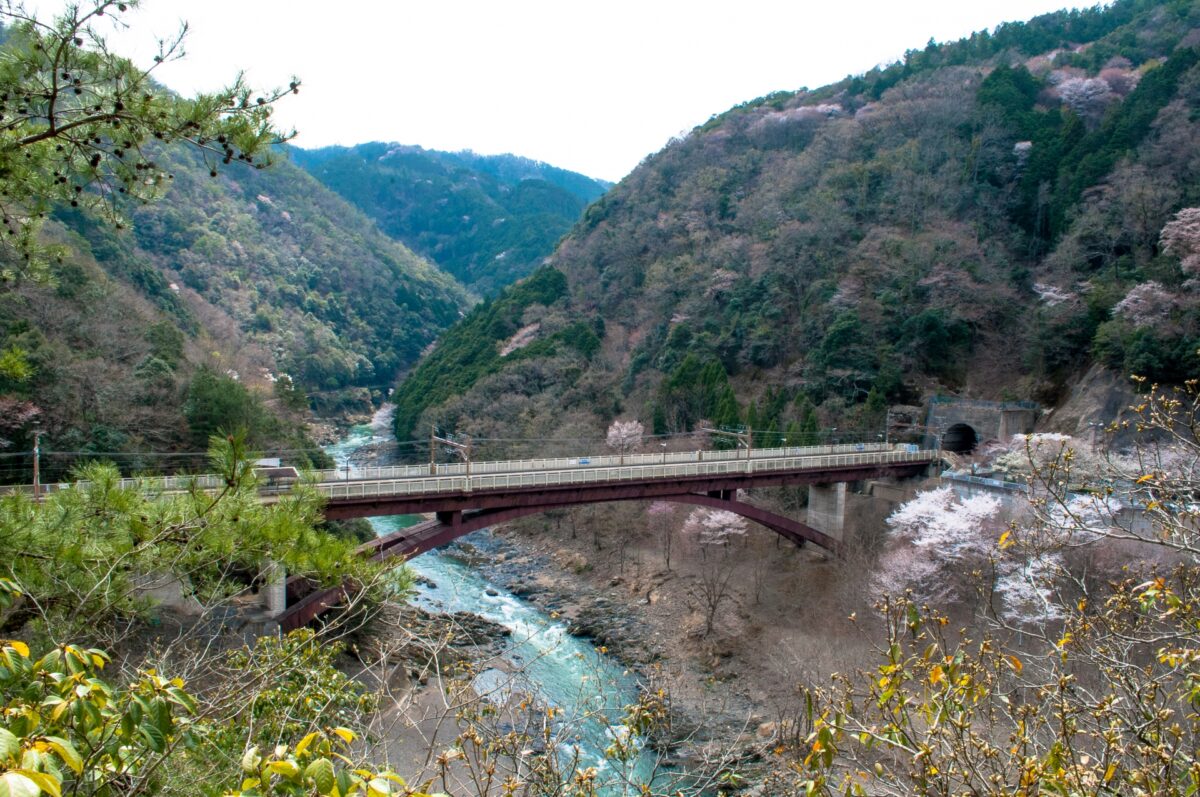 7. Kurama and Kibune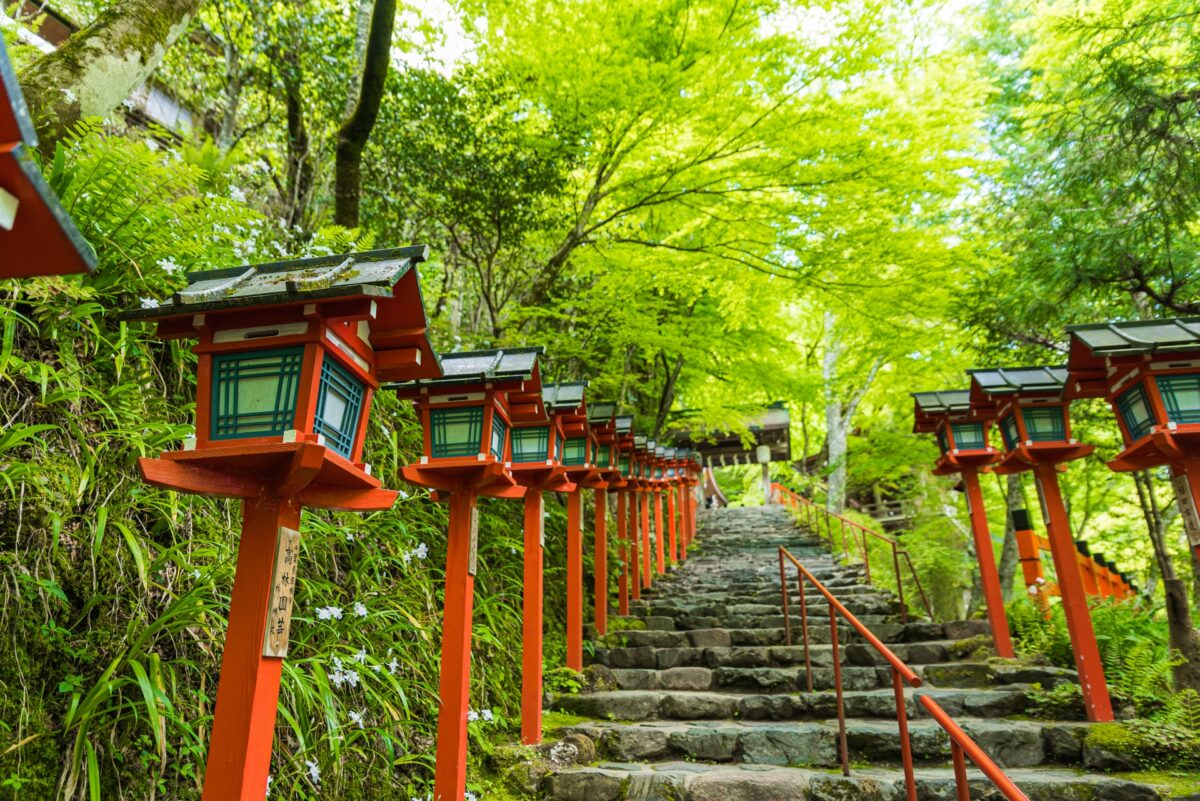 It's well worth the trek beyond Kyoto City to explore the towns of Kurama and Kibune, nestled in the mountains of northern Kyoto. One 30-minute train trip from the city core will lead you to these quaint little villages. As you arrive in Kurama, be greeted by the serene atmosphere and visit the renowned Kurama-dera temple atop the mountain.
Explore the temple's intricate architecture, stunning gardens, and mystical atmosphere. Next, hike the magical Kurama-Kibune Trail, a scenic path that winds through the peaceful forest, offering breathtaking views and a tranquil ambiance. After your hike, you'll arrive in Kibune, a charming village known for its kawadoko restaurants.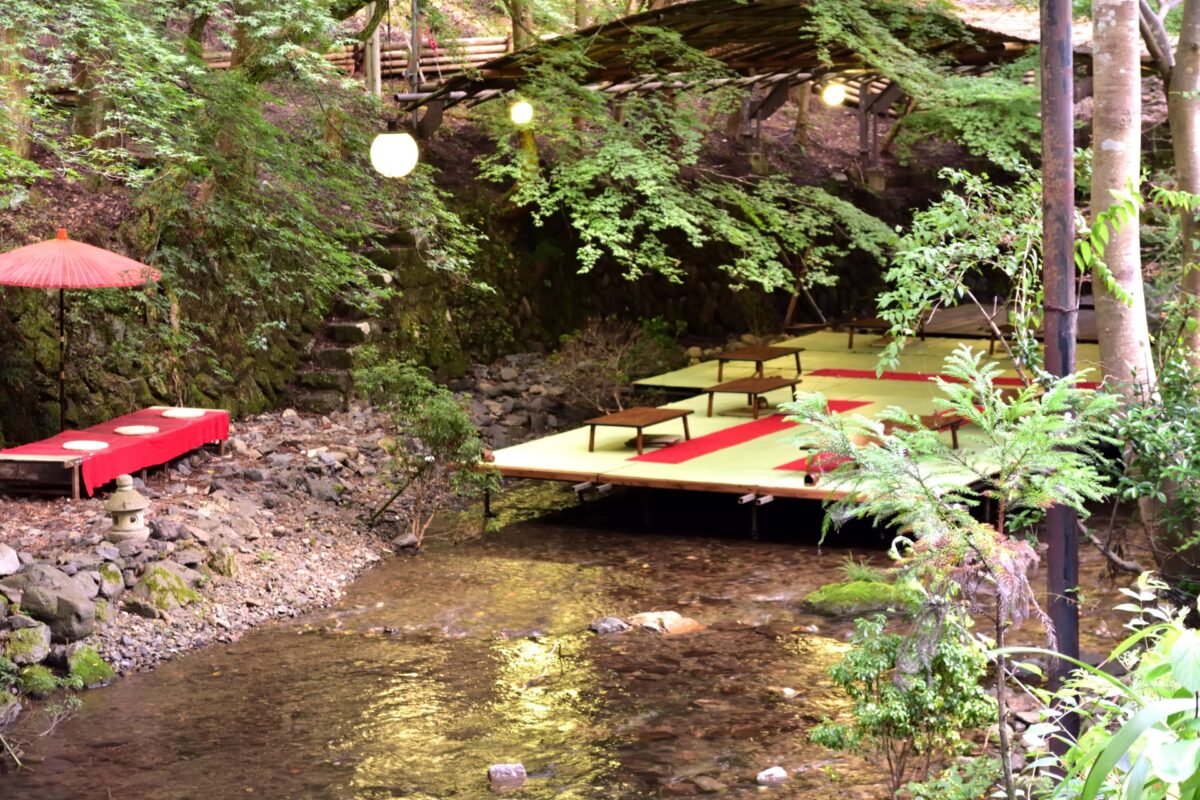 Kawadoko is a Kyoto-style restaurant where the floor is over or beside a riverside, allowing you to savor delicious seasonal dishes while cooling off and enjoying the soothing sounds of the flowing river beneath your feet. Talk about the perfect summer day trip!
The whole area is huge and can be a bit hard to manage if it's your first time or if you don't speak/read much Japanese. But don't worry, we have you covered! We have a wonderful trekking tour of Kurama and Kibune that will take you to all the best and most beautiful nature spots. Your guide will even meet you in Kyoto and take you all the way to the area! Have a look below.
Kurama & Kibune Private Trekking Tour in the Sacred Forest
ComewithusonaKuramaandKibunePrivateTrekkingTourtoexplorethestunningMt.Kuramawhichhasbeenreveredbythelocalssinceancienttimes.Duringthehike,you'llcomeacrossnumero...
8. Rickshaw Ride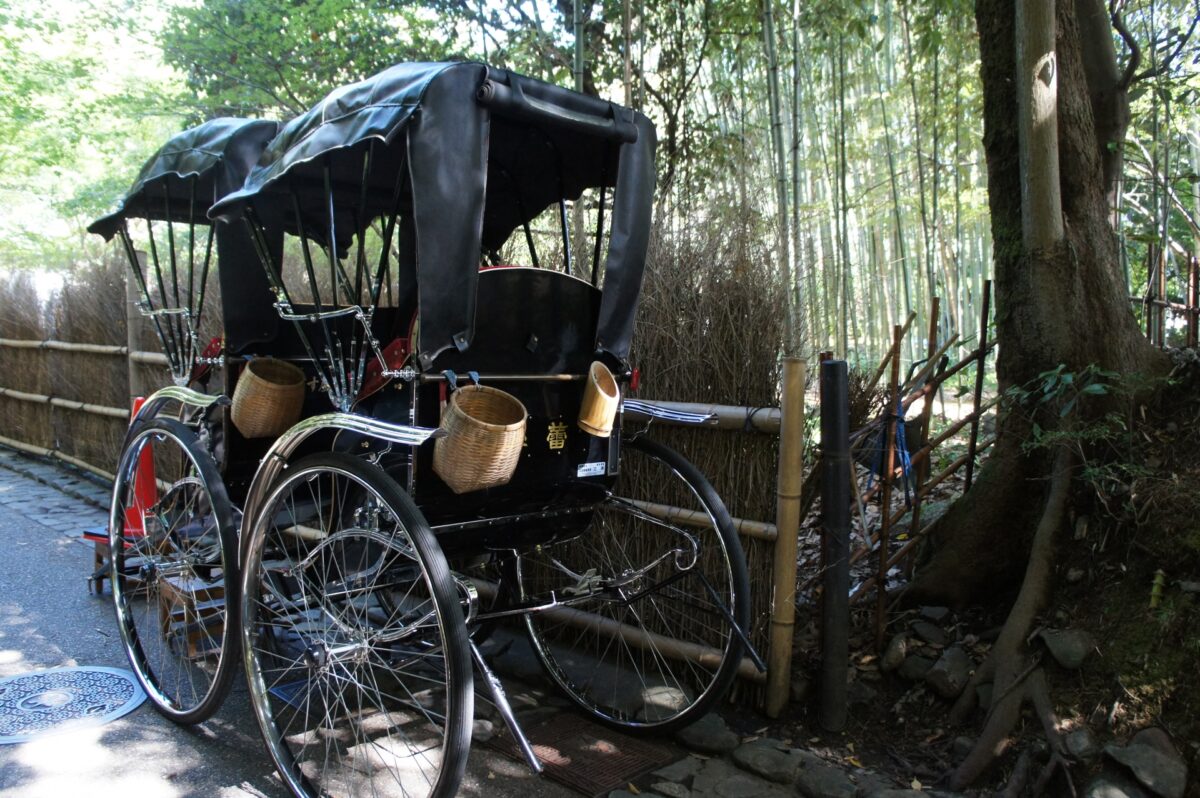 Step into a time machine disguised as a rickshaw and let Kyoto's beautiful streets take you to a bygone era. These elegant hand-pulled carriages navigate historic neighborhoods with skilled drivers at the helm, revealing ancient temples, vibrant markets, and hidden treasures. For an extra dose of awe, hop on a rickshaw in Arashiyama, where you'll glide among the towering bamboo trees. Catch these charming chariots in popular tourist spots or book a tour ahead for a guaranteed ride. The ultimate combo is sightseeing and a well-deserved rest rolled into one exciting adventure, and that's just what you'll get on a rickshaw ride.
9. Amanohashidate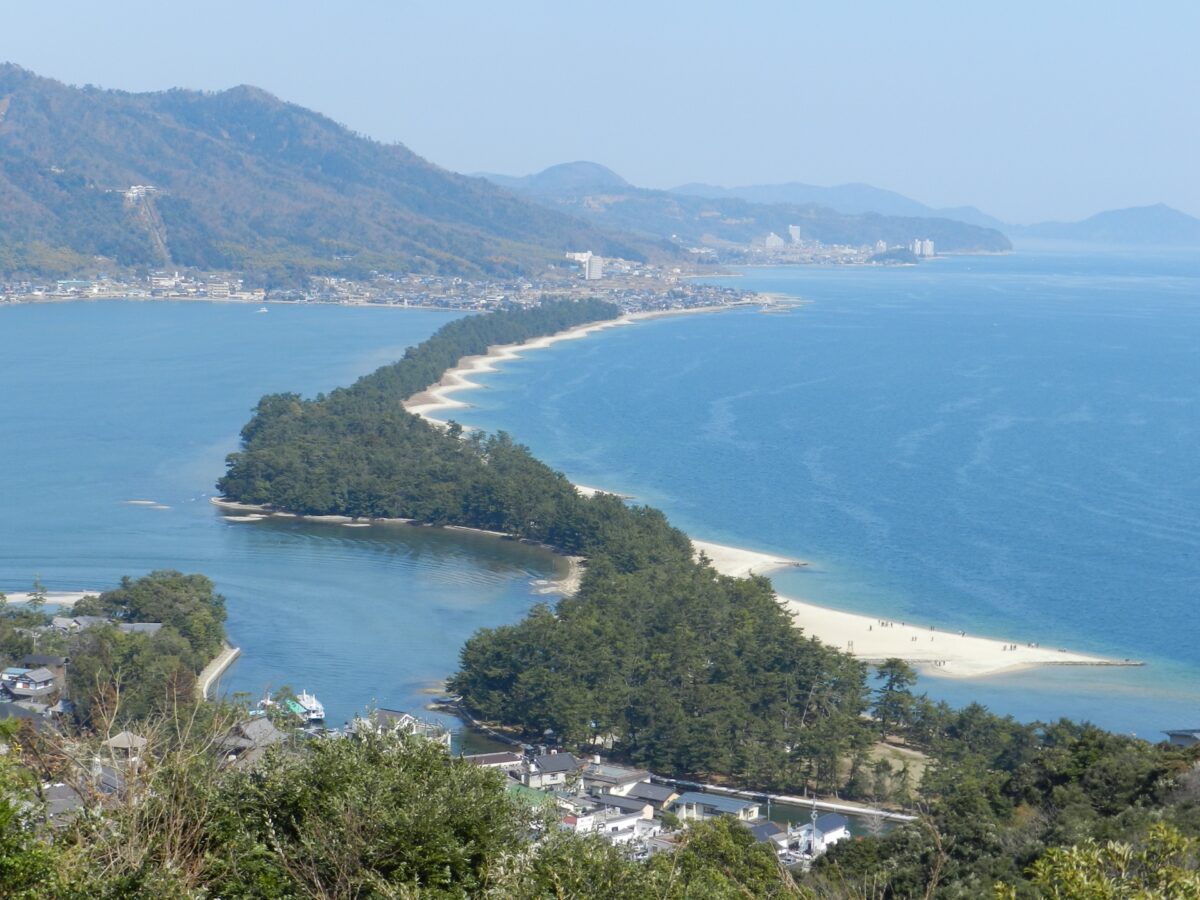 Imagine walking across the Sea of Japan, an unimaginable feat, right? Well, Amanohashidate, renowned as one of Japan's most breathtaking sights, offers you the opportunity to do just that. This natural masterpiece, aptly named "Bridge in Heaven," truly lives up to its reputation. In the summer, Amanohashidate transforms into a mesmerizing spectacle. Take a stroll or hop on a bicycle to tour the 3.6km path while basking in the radiant sun, gazing at the crystal-clear waters, and immersing yourself in the vibrant greenery. The area also offers many activities to suit every interest, such as the Amanohashidate Winery, Viewland's awe-inspiring deck overlooking the sandbar and sea, Hashidate Myojin Shrine, and plenty of delectable restaurants.
10. Ine no Funaya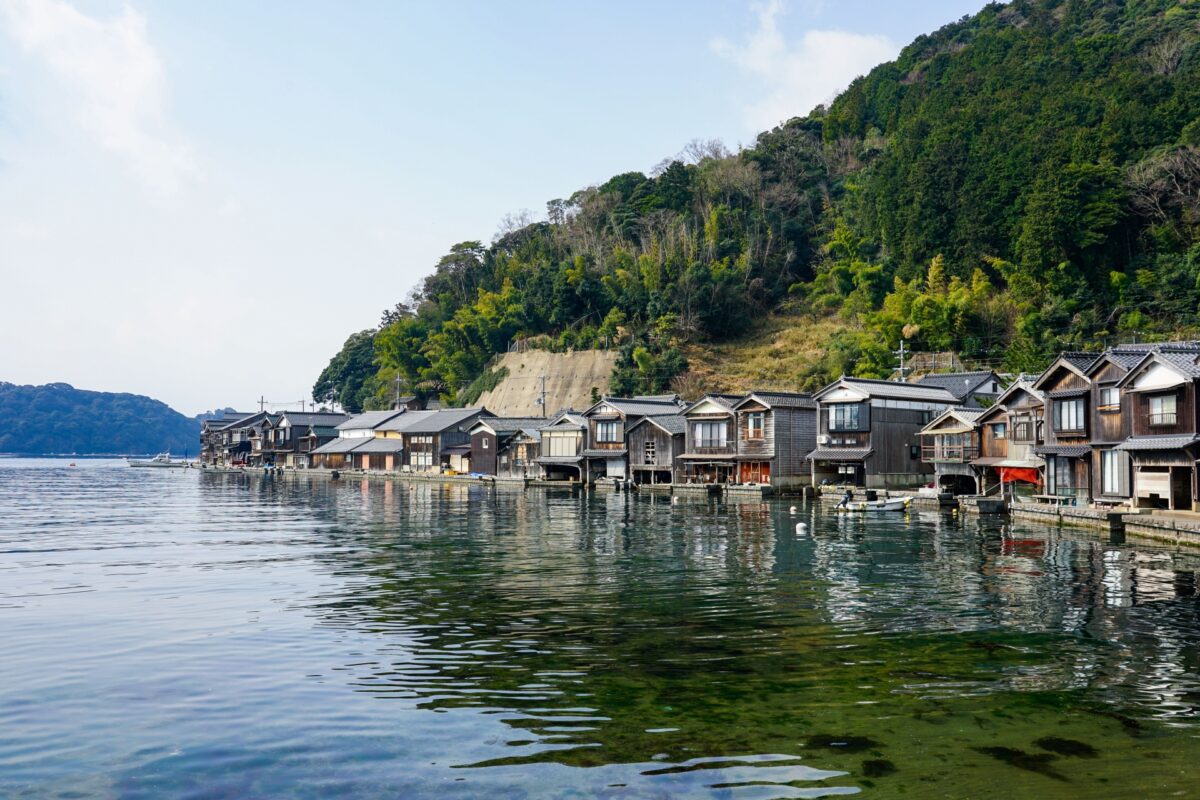 Ine Bay, in northern Kyoto, is a captivating and unique fishing village that enchants visitors with charm and historical significance. This time-honored community is renowned for its "funaya," traditional wooden houses built on the water's edge. These distinctive buildings serve as storage and boat garages, reflecting the village's deep connection to the sea. Stepping into Ine no Funaya feels like entering a time capsule, with its well-preserved architecture and tranquil atmosphere. Visitors can explore the narrow streets lined with funaya, observe local fishermen going about their daily routines, and even experience a boat ride to witness the village's stunning coastal scenery. With a rich cultural heritage and breathtaking natural beauty, Ine no Funaya offers a captivating glimpse into a bygone era of Japan's maritime traditions. Just an hour by bus from Amanohashidate, it's a must-visit on your Kyoto itinerary!
Where to stay in Kyoto
You will have lots of options for accommodation when you are traveling to Kyoto. You can stay in a nice ryokan, a hotel, or even a hostel or capsule hotel if you're trying to go easy on the wallet. Have a look at our articles below for a few great accommodation options that we hope will best fit your needs!
Japan Wonder Travel Tours in Kyoto
When you are visiting Kyoto and you need some help organizing your trip, you came to the right place. We're happy to help you make your trip to Kyoto the best trip ever. We can advise you on where to go or even better, show you around with a local, English speaking guide. Let us help you create safe, comfortable, and unforgettable memories in Kyoto!
▶Kyoto Private Full-Day Walking Tour
On this full-day private tour of Kyoto, you will be able to see the highlights of Kyoto in just one day and at the same time develop a deeper understanding of both the culture of the area and Japan as a whole.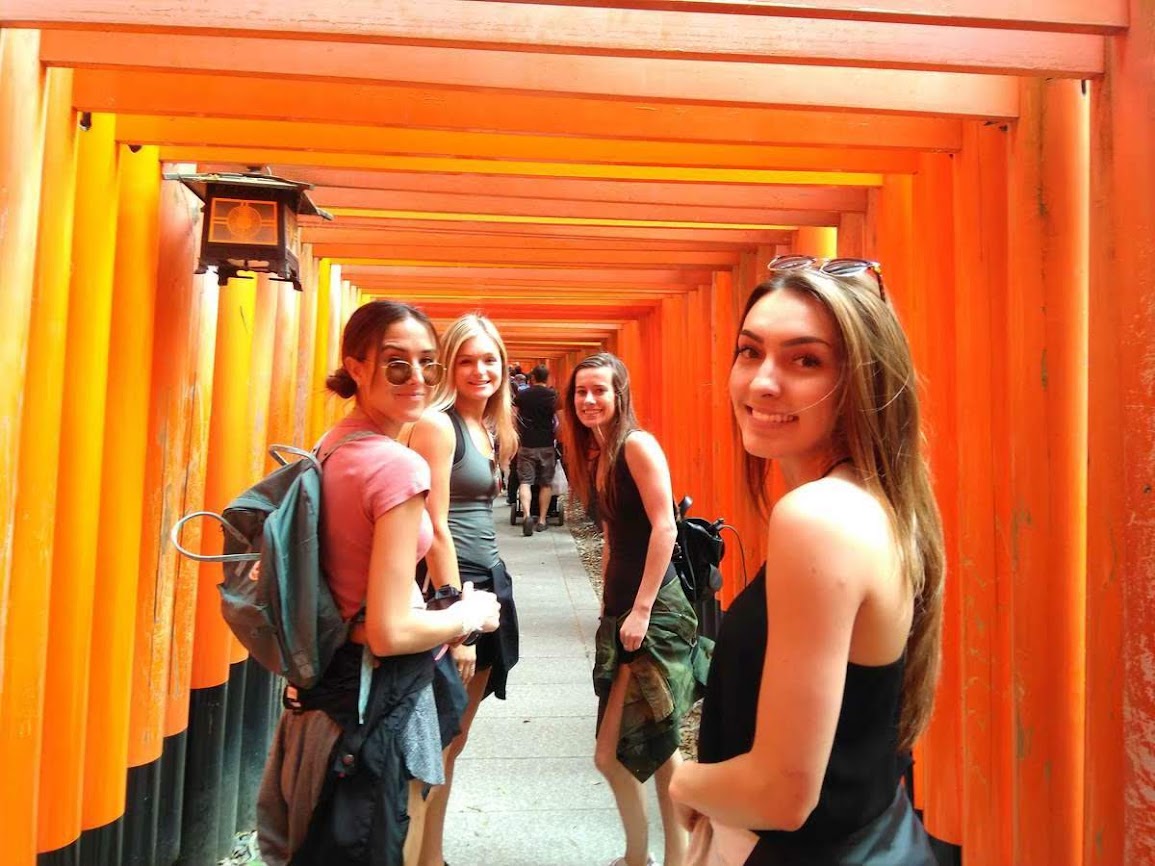 ▶Total Kyoto Experience
If you only have a day or two in Kyoto, we offer a full-day tour of the city, enabling you to immerse yourself in and fully enjoy the entire city of Kyoto in just 10 hours!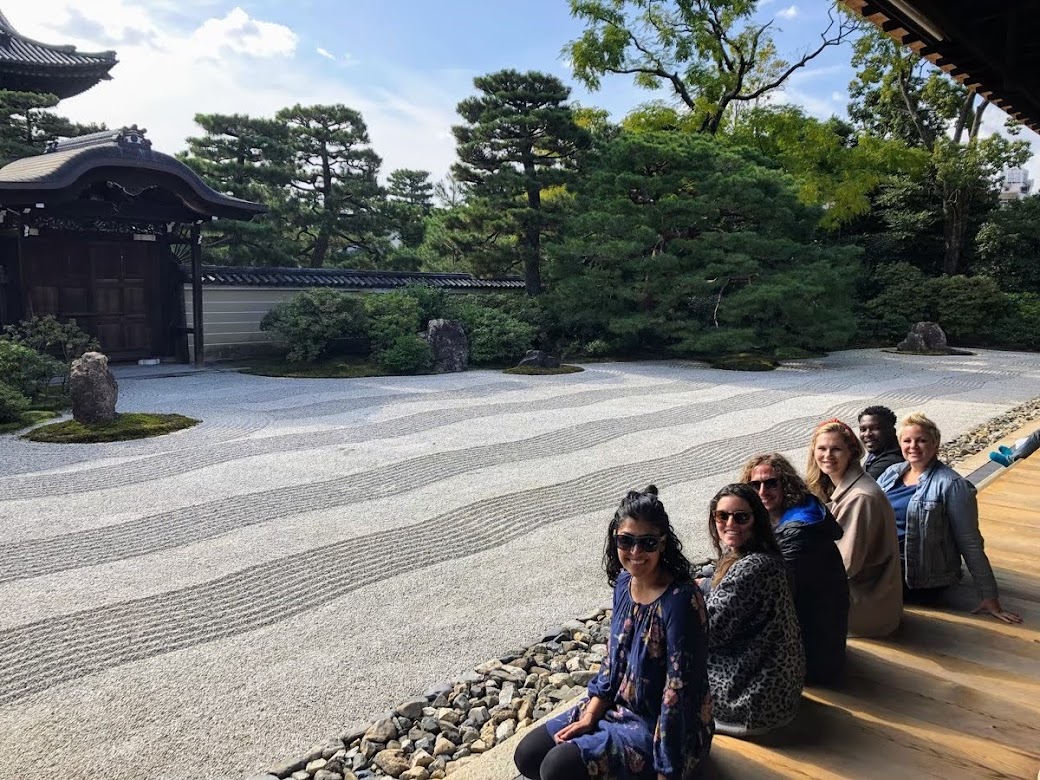 ▶Kyoto Food and Drink Tour @Nishiki Street & Gion
If you're looking to learn more about the culture and the local cuisine of Kyoto, this is the perfect tour for you! Take part in this Kyoto food and drink tour and explore the 400-year-old market and the famous Gion district.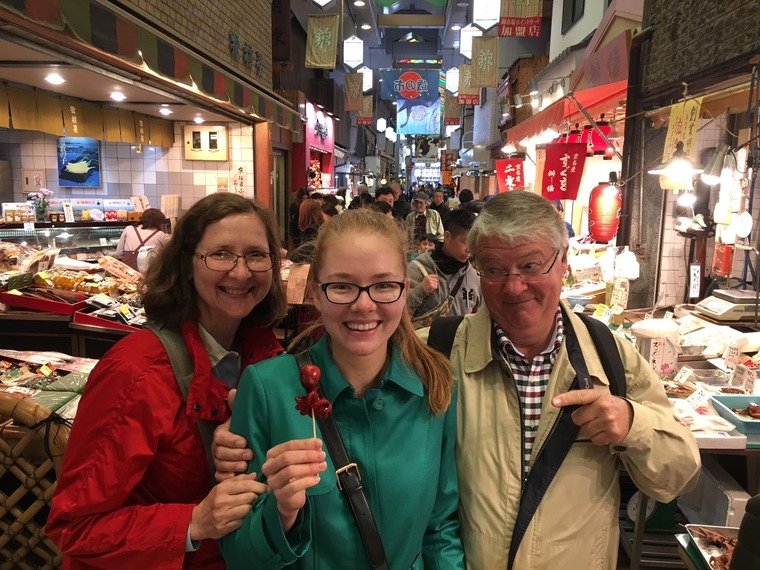 Find the Other Tours
▶Tour Packages
If you want to make travel easier, we suggest you look into tour packages.There are a wide range of tour packages out there to suit the accomodate for each traveler needs. Click the button below to find the best tour package from various Tour Operators!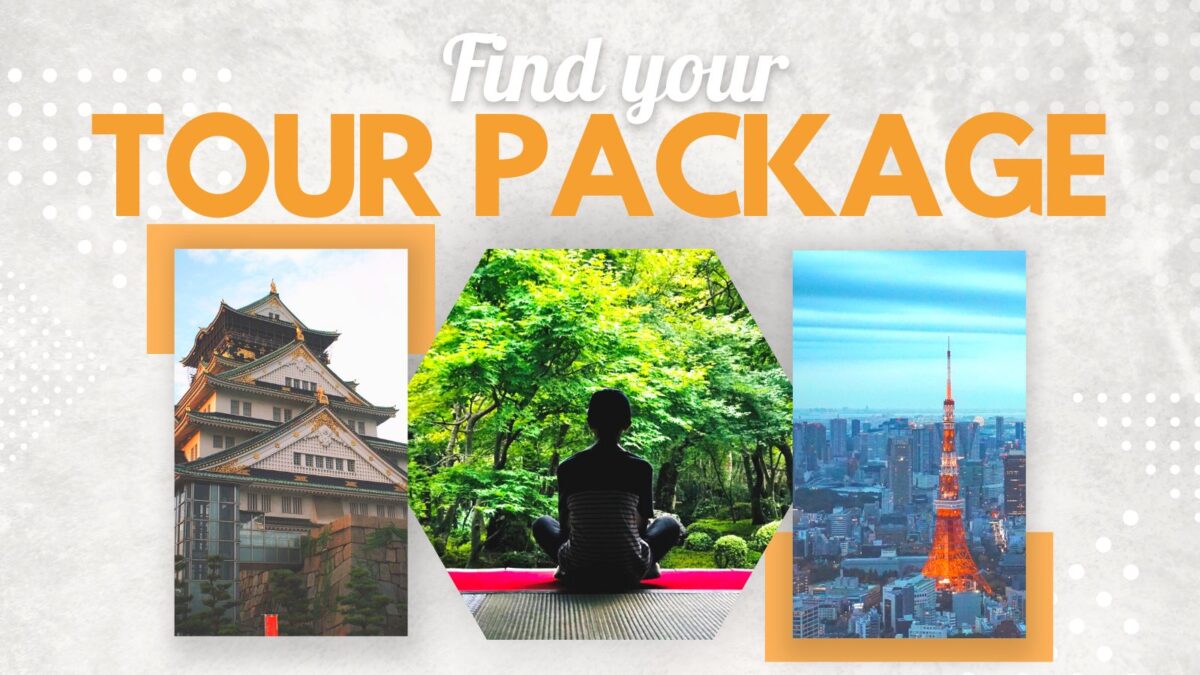 Follow us on Instagram, Facebook, Twitter, and TikTok for more travel inspiration. Or tag us to get featured!
Happy traveling!
Stay informed of the best travel tips to Japan, the most exciting things to do and see, and the top experiences to have with the Japan Wonder Travel Newsletter. Once every two weeks we will introduce you to our latest content.
Other Articles you Might Find Interesting