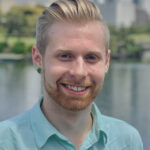 Writer's Profile
Bryce was born in California, and raised near Seattle, Washington! He's been living in Japan for about 5 years now, the first 3 spent studying at Temple University Japan. His main passion in life is writing and producing music, more specifically EDM if anyone is curious! He is very fond of snowboarding, cooking, traveling, playing video games; all of which he'd ideally enjoy with the company of his great friends.
This post may contain some affiliate links. When you click through and make a purchase we may receive some commission, at no extra cost to you.
Hiroshima is a city full of unique experiences and robust culture, aside from its significant landmark of history: Genbaku Dome. From its rich historical significance to its vibrant scene, Hiroshima offers a plethora of experiences for the curious traveler. And what better way to enhance your adventure than by staying at some of the city's finest hotels? In this guide, let's explore the best hotels in Hiroshima, each with its own unique charm, class, and delightful surprises. So, let's dive in and discover the perfect accommodation for your Hiroshima escapade! Be sure to check out surrounding areas and activities; Miyajima, cycling, and sake!
1. The Knot Hiroshima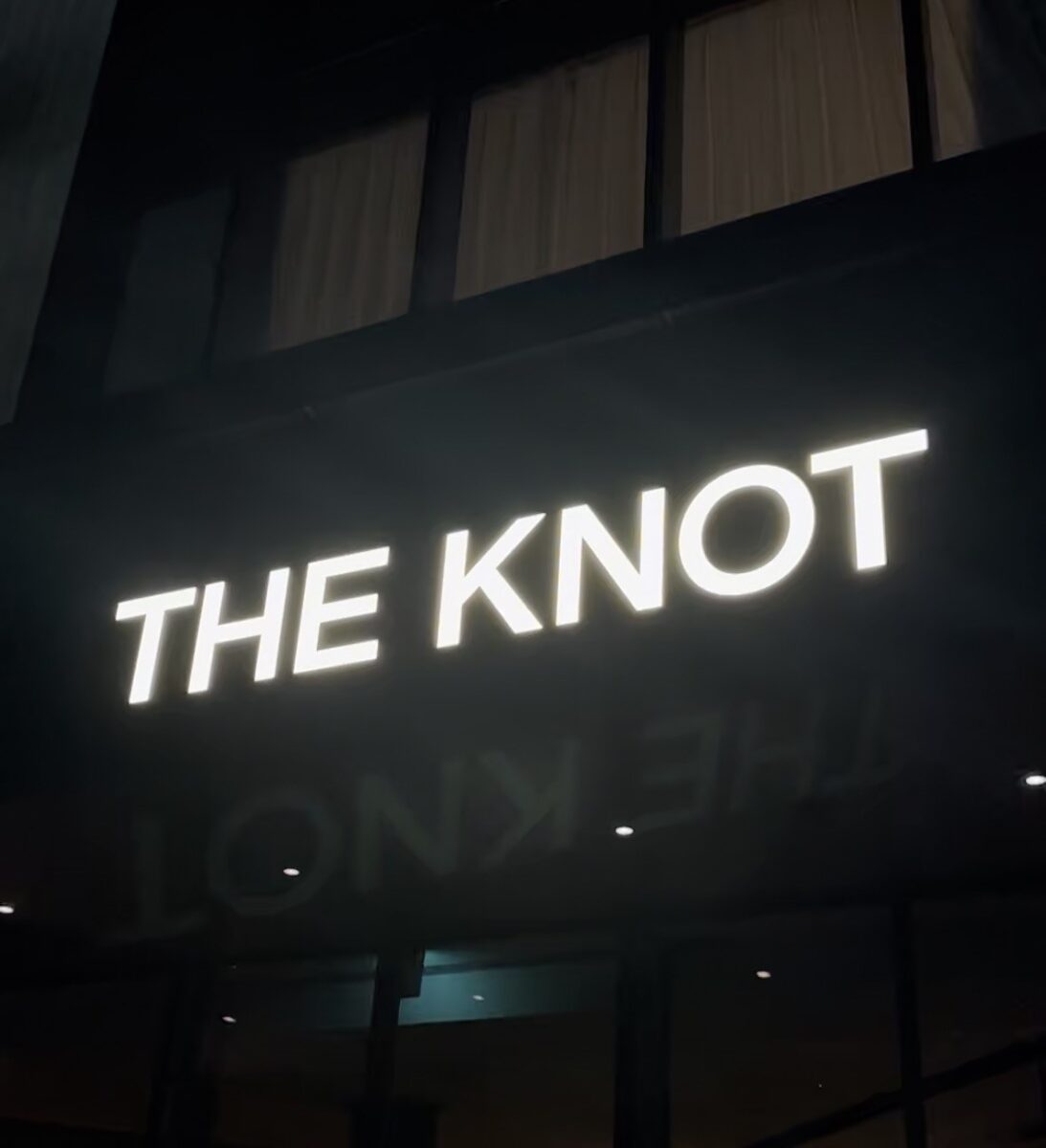 Welcome to The Knot Hiroshima, where modern elegance "ties" in with hints of traditional Japanese aesthetics. Surely you did "knot" see that pun coming… okay, sorry, let's talk about the hotel! This modern and stylish hotel boasts a captivating interior that will have your eyes wandering around in delight. The comfortable rooms provide a peaceful retreat, and the hotel's central location ensures easy access to Hiroshima's must-see attractions. Hungry? Head to the hotel's well-reviewed restaurant, which serves delectable cuisine that combines Italian and Spanish flavors in an undeniably delicious array of dishes.

Book here
2. Hotel Granvia Hiroshima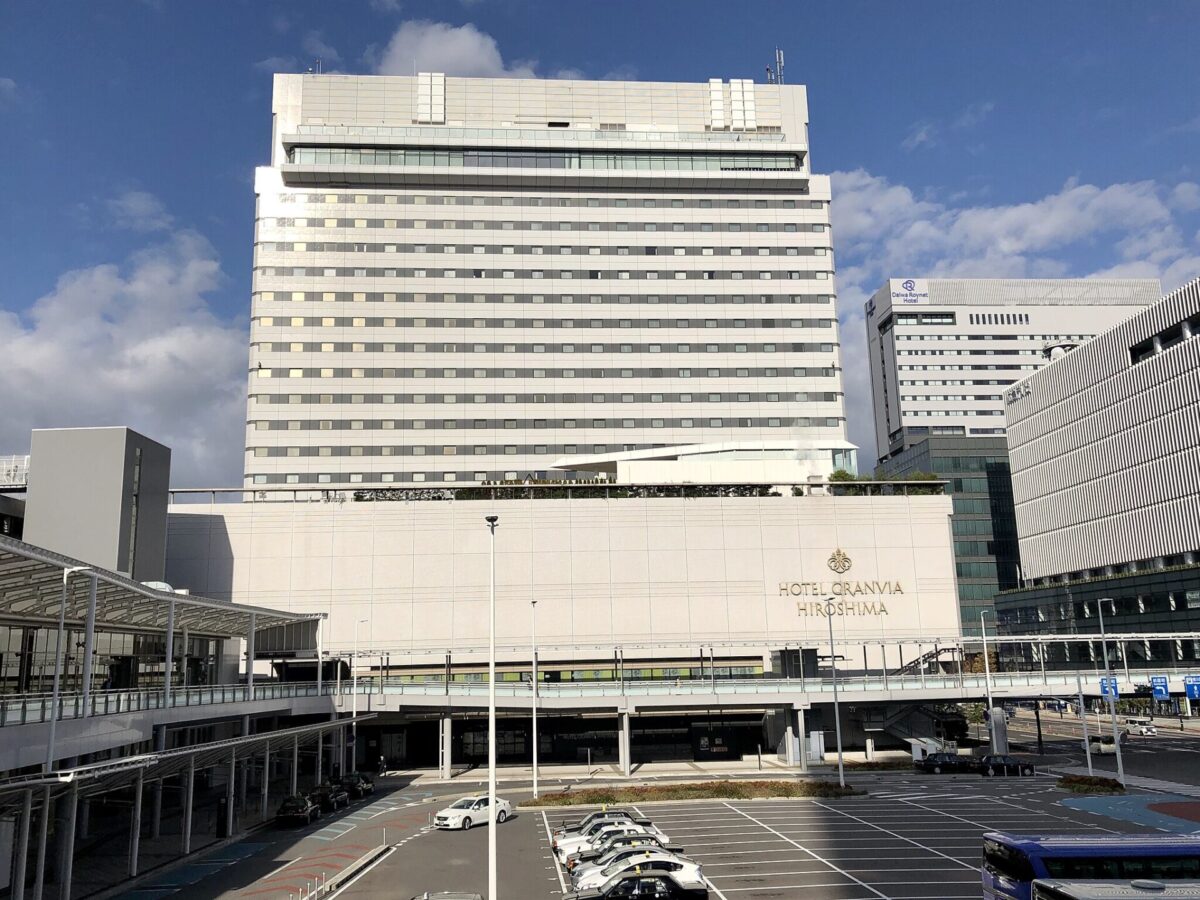 Connected directly to Hiroshima Station, Hotel Granvia Hiroshima offers a convenient base for exploring the city. Step into a world of contemporary luxury as you enter this magnificent hotel. The spacious rooms are tastefully decorated and provide breathtaking views of the city skyline. Craving a culinary adventure? Indulge in a delightful array of gourmet options at the hotel's restaurants; you'll have access to 6 different options, some of which are Michelin-starred. With its unbeatable location and top-notch amenities, Hotel Granvia Hiroshima is a haven for discerning travelers.
Book here
3. Hilton Hiroshima
Prepare to be captivated by the impeccable hospitality and world-class decor at Hilton Hiroshima. This elegant hotel offers stunning panoramic views of the city as well as an interior that captures attention and ensures comfort. The guest rooms are designed with modern sophistication soft yet effective lighting and warm yet muted colors. Enhance your stay by savoring the flavors of Hiroshima's renowned cuisine at the hotel's exceptional dining venues that specialize in an array of dishes, including Japanese as well as other international choices. Immerse yourself in the tranquility by taking a dip in the invigorating indoor pool, or book a room with a window-side bathtub. Hilton Hiroshima truly epitomizes luxury living.
Book here
4. Rihga Royal Hotel Hiroshima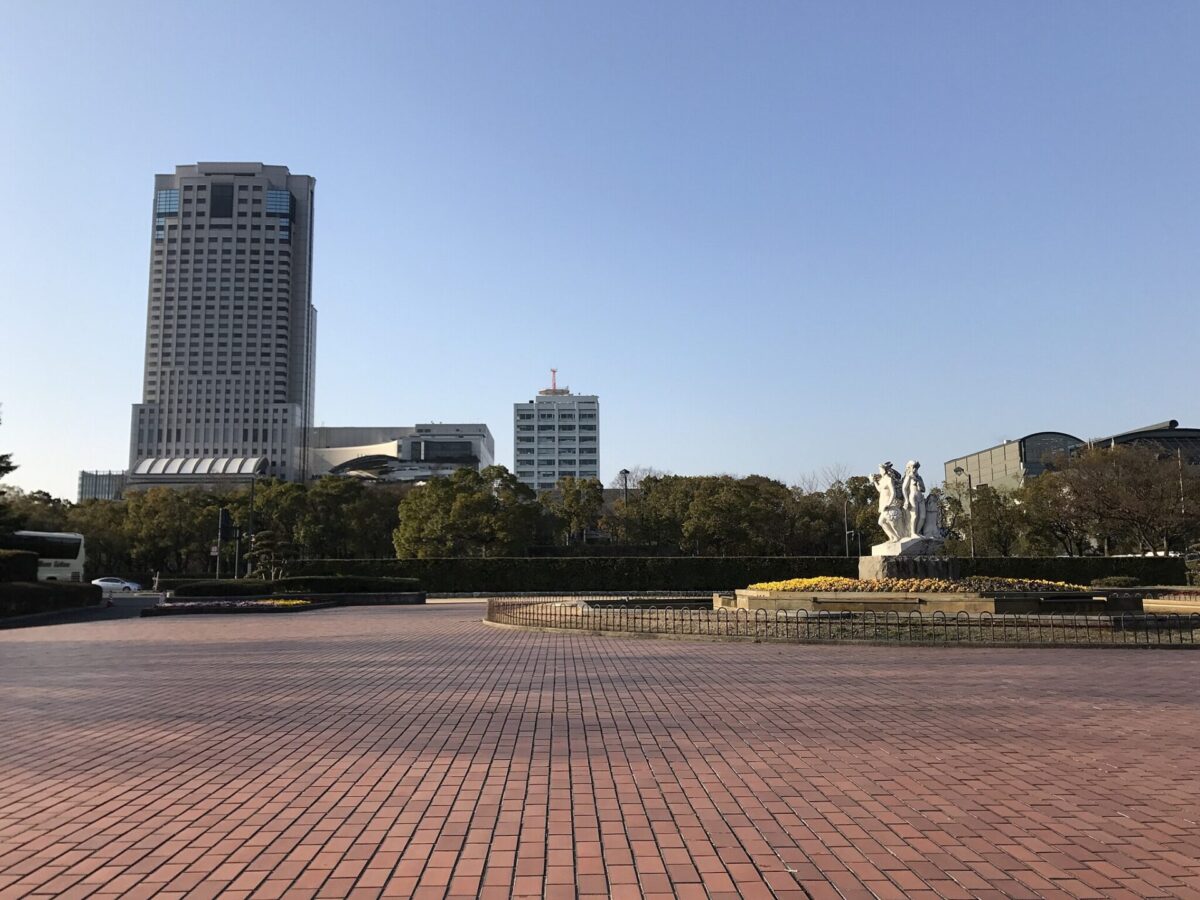 With its grand architecture and classic charm, Rihga Royal Hotel Hiroshima exudes a sense of timeless elegance. This iconic hotel has been a symbol of Hiroshima's hospitality for decades. Immerse yourself in the refined atmosphere of the well-appointed rooms and suites, offering a reliable standard of comfort and relaxation. Indulge in the hotel's renowned culinary delights, ranging from traditional Japanese cuisine to international favorites. Be sure to enjoy some incredible views of Hiroshima from your room!
Book here
5. Fav Hotel Hiroshima Heiwa Odori
Extremely modern and contemporary, Fav Hotel Hiroshima Heiwa Odori is a breath of fresh air in the heart of the city. This trendy hotel features a sleek design that incorporates shades of gray with sophisticated layouts and articulation. The stylish are thoughtfully designed, ensuring a comfortable stay for guests, some of which feature a refined loft design. Explore the neighborhood's culinary offerings and discover an array of local eateries serving Hiroshima's beloved Okonomiyaki and other delicious specialties. Fav Hotel Hiroshima Heiwa Odori is the perfect choice for those seeking a modern and fun-filled experience.
Book here
6. Kiro Hiroshima by The Share Hotels
For travelers who enjoy contemporary styles like the Fav Hotel mentioned before, Kiro Hiroshima by The Share Hotels is an exquisite gem nestled in the city center. This boutique hotel boasts a minimalist design that is heavily inspired by raw materials, like wood and cement, as well as lush elements to complete this aesthetic. Immerse yourself in this earthy yet sleek vibe and feel at ease in the stunning rooms. The hotel's cafe is certainly an eye-catcher for any coffee enthusiast, but also a pleasant addition for anyone looking to enjoy some refreshments at a convenience.
Book here
7. Nagi Hiroshima Hotel and Lounge
Prepare to be enchanted by the intimate and inviting atmosphere of Nagi Hiroshima Hotel and Lounge. This boutique hotel offers a cozy retreat, perfect for those seeking a peaceful escape. The thoughtfully designed rooms feature a subtle "traveling the world" theme, with distinct Japanese elements, like tatami flooring, creating a soothing and innovative ambiance. Check out the surrounding areas for delicious bites and tastes of Hiroshima!
Book here
8. Sheraton Grand Hiroshima Hotel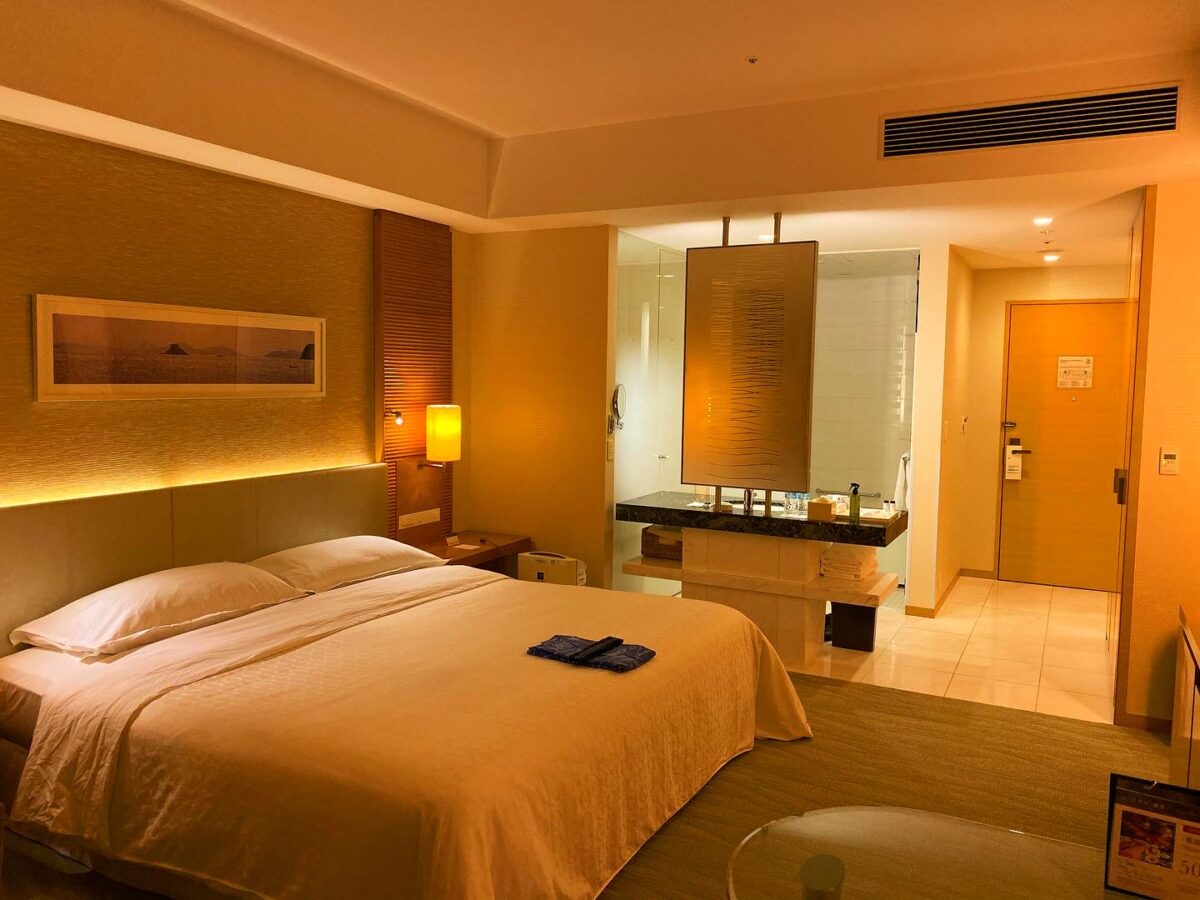 Elevate your stay in Hiroshima with a renowned name in luxury at the Sheraton Grand Hiroshima Hotel. This five-star hotel is an astute blend of luxury elements that reflect an internationally influenced style, guaranteeing a truly memorable experience. The spacious and tastefully arranged rooms provide a haven of comfort and relaxation. Pamper yourself with a visit to the hotel's spa, where you can indulge in rejuvenating treatments and a deluxe swimming pool. Savor a world of flavors at the hotel's exceptional restaurants, ranging from authentic Japanese cuisine to European delicacies.
Book here
9. Via Inn Prime Hiroshima Shinkansenguchi
Convenience and comfort await you at Via Inn Prime Hiroshima Shinkansenguchi. Located near Hiroshima Station, this hotel provides easy access to transportation links and the city's major attractions. The modern rooms offer a cozy and welcoming atmosphere, ensuring a restful stay. If you're planning to spend most of your time adventuring around and seeing the sites, this is a great spot to stay comfy and ready to keep moving as it has just what you need.
Book here
10. The Royal Park Hotel Hiroshima Riverside
Embrace the serenity of nature at The Royal Park Hotel Hiroshima Riverside. Situated along the picturesque division of the Kyobashi and Enko rivers, this hotel offers a tranquil oasis amidst the city's vibrant energy. The elegantly designed rooms provide panoramic views of the water or the city skyline. Start your day with a delightful breakfast buffet featuring a wide array of both Japanese and Western dishes; then the Riverside Cafe is surely a great food spot from morning until early evening. This hotel is another great option for comfort and access to call home base in the wonderful area of Hiroshima.
Book here
Japan Wonder Travel Tour in Hiroshima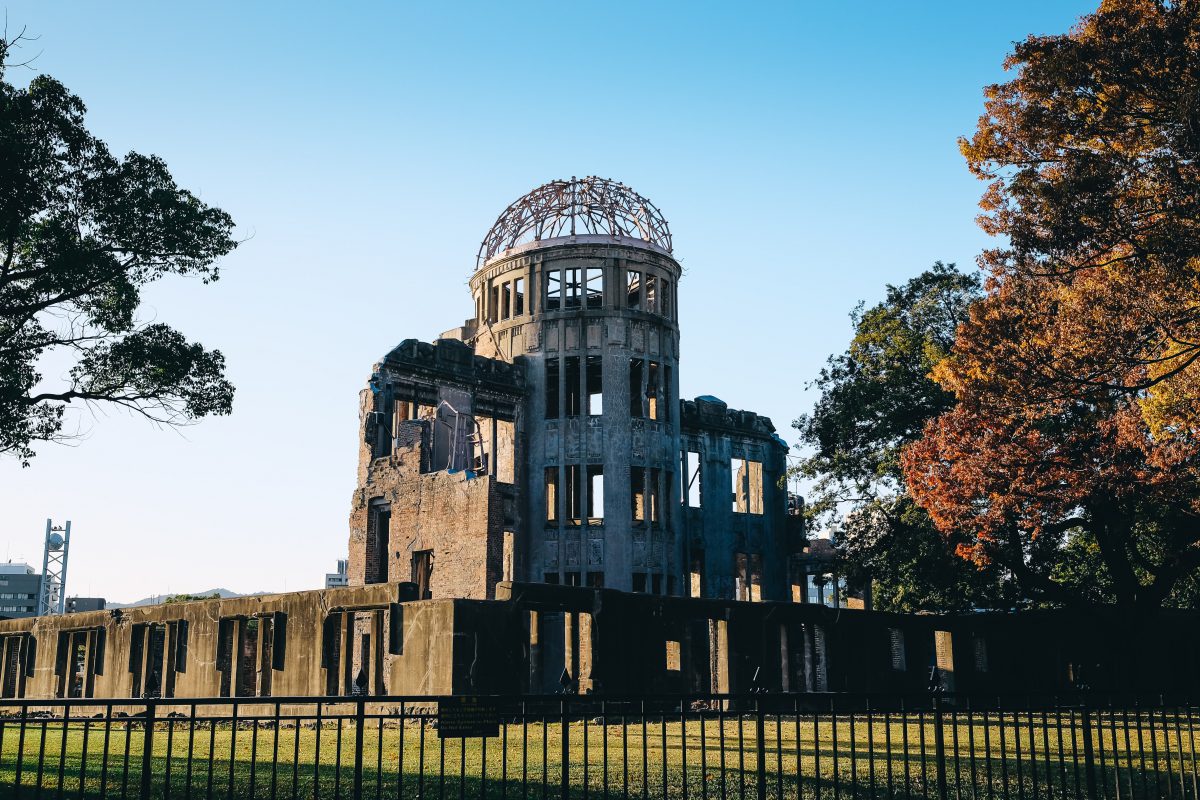 In this private guided tour, you can explore the highlights of Hiroshima in one day!
Meet your guide at the hotel or the Shinkansen (bullet train) platform, and start the day heading to beautiful Miyajima. Witness the big floating torii gate in the water, and then explore the local shopping street. After lunch, head to the Atomic Bomb Dome and Peace Memorial Park and pray for world peace.
Hiroshima Private Tour [Customizable 7 Hours]
InHiroshima,therearetwoWorldHeritageSites.ThefirstoneisMiyajimaoralsocalledItsukushima,asmallislandinHiroshimabaywhichhasforestsandancienttemplesbutoneofthemost...
Follow us on Instagram, Facebook, Twitter, and TikTok for more travel inspiration. Or tag us to get featured!
Happy traveling!
Stay informed of the best travel tips to Japan, the most exciting things to do and see, and the top experiences to have with the Japan Wonder Travel Newsletter. Once every two weeks we will introduce you to our latest content.
Other Articles you Might be Interested in