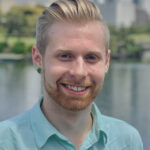 Writer's Profile
Bryce was born in California, and raised near Seattle, Washington! He's been living in Japan for about 5 years now, the first 3 spent studying at Temple University Japan. His main passion in life is writing and producing music, more specifically EDM if anyone is curious! He is very fond of snowboarding, cooking, traveling, playing video games; all of which he'd ideally enjoy with the company of his great friends.
This post may contain some affiliate links. When you click through and make a purchase we may receive some commission, at no extra cost to you.
When you hear Kawaguchiko, you may immediately think of Mt. Fuji, and when you think of Mt. Fuji, you probably think of hiking, sightseeing, nature, Etc. Of course, that sounds wonderful and exciting as is to many people, but the fun that Kawaguchiko has to offer doesn't stop there. Camping is certainly an activity you might expect, but, an augmented reality adventure through an illuminated forest at night? To be honest, it's a bit hard to be surprised considering the ever-mesmerizing incorporations of technology that Japan continuously impresses the world with. But yes, it's quite the feat nonetheless! On this adventure called "Night Walk", situated at Fuji Subaruland, you'll tour through the forest on a spooky quest to catch ghosts. This highly interactive experience is an incredible way to enjoy the autumn evening, especially with the kiddos. The perfect blend of technology, nature, and competitive spirit awaits you at Night Walk! So let's get into the details.
Starting the Night Walk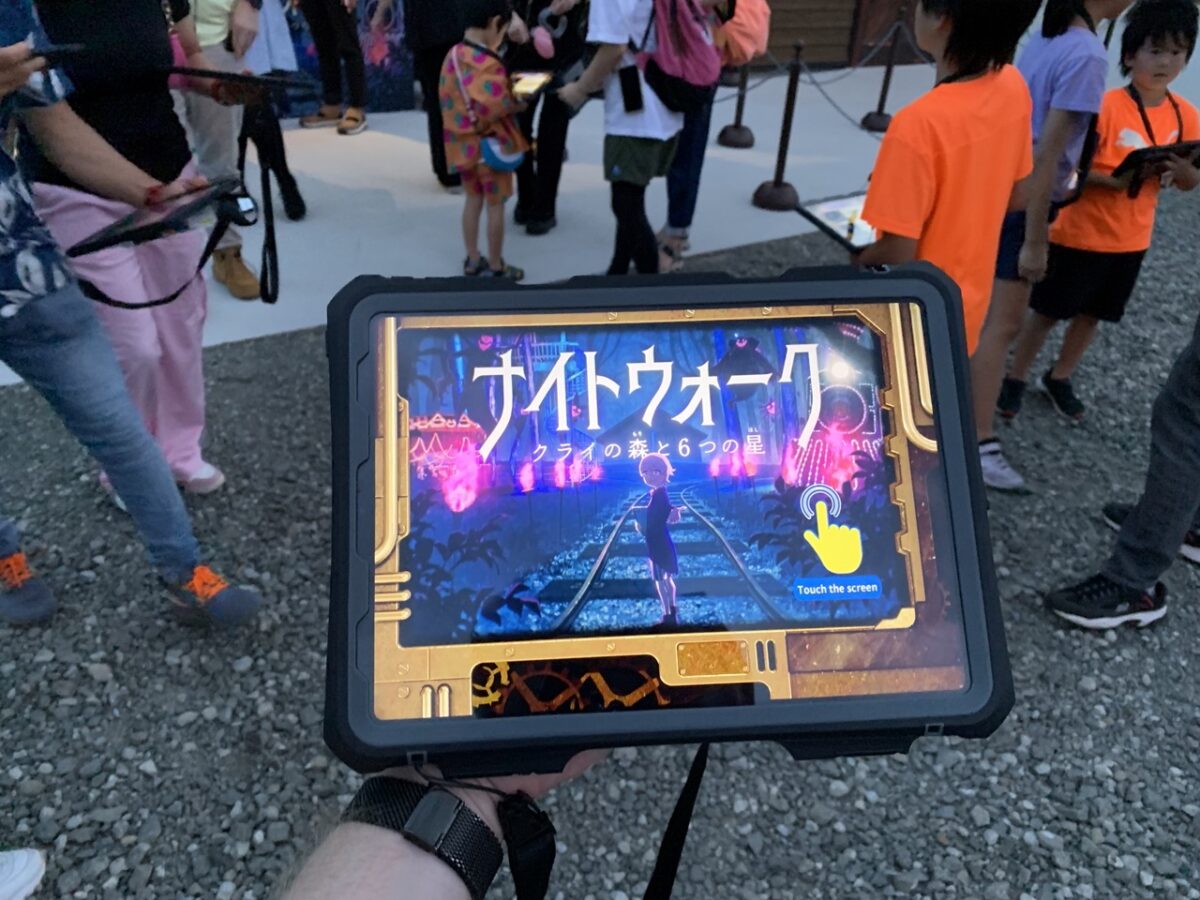 Alright, whether you're camping, glamping, or just here for the Night Walk, you'll want to know what you're getting into! After you're admitted and equipped with your ghost-catching apparatus, you'll be taken to a room where you'll be shown how to play the game as well as the storyline.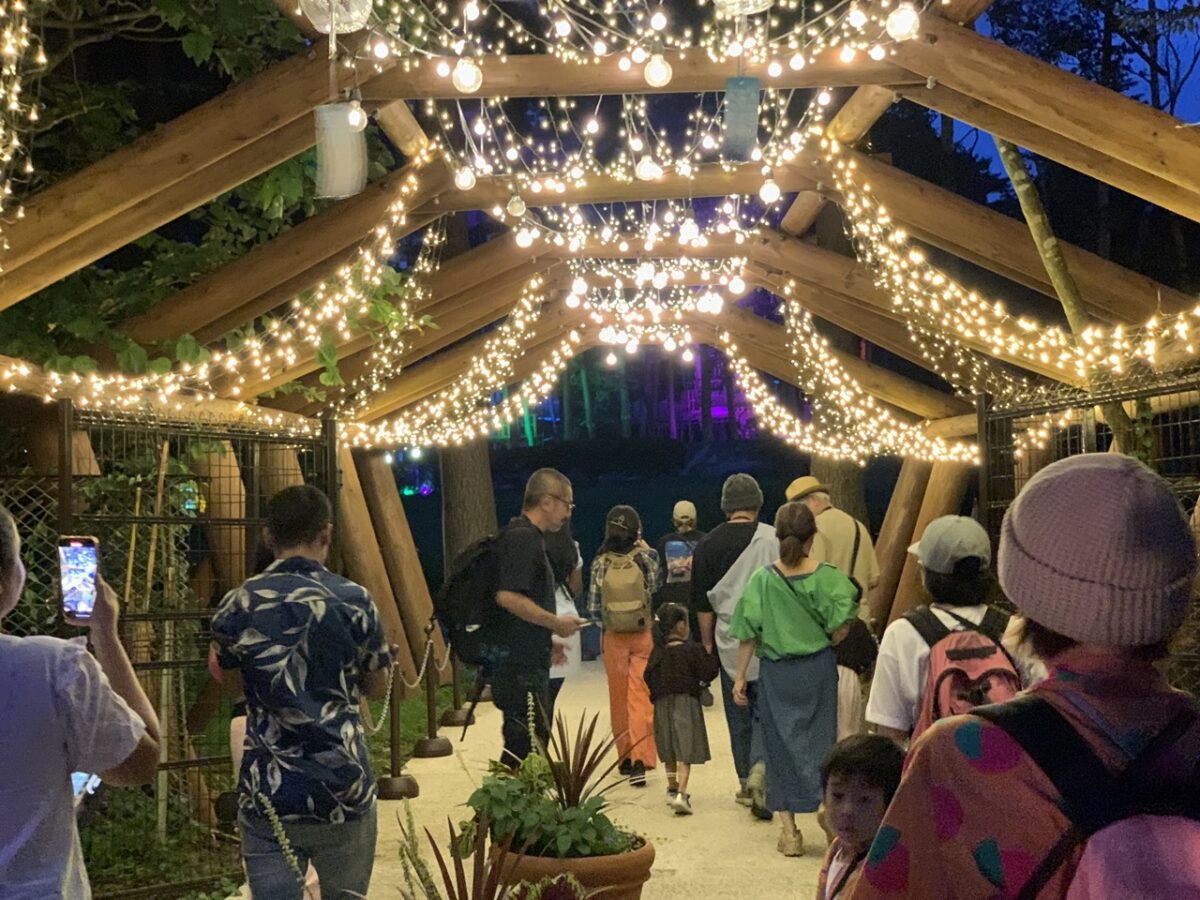 To expedite these explanations and clarify your expectations: you'll be given an iPad with which you'll be using the camera to capture the ghosts "Cries" in order to save human-like creatures "Smiles" of the forest who are born from the happy memories at the amusement park. You'll have a guide named Pleia (an animated character) that appears on the iPad throughout the game as well as various locations throughout the forest. The "competitive" aspect is the ability to keep track of how many ghosts you've captured; there are various types worth more or less points! The player with the highest score at the end will receive a special reward.
Areas of the Forest
The forest is divided into 5 discernable areas which will be clearly marked by the blue stars visible on the iPad, at most of the locations you'll encounter Cries and have a time limit to catch as many as you can! At first, it seemed like we would be catching the ghosts throughout the entire walk, however, it's actually just in bursts of a few minutes at a time. In this way, it's nice that you've got time to enjoy their intricate lighting arrays as well as get immersed in the intense ghost-catching fun. Let's take a look at some of the areas to showcase their wonderful lighting and design!
Entering the forest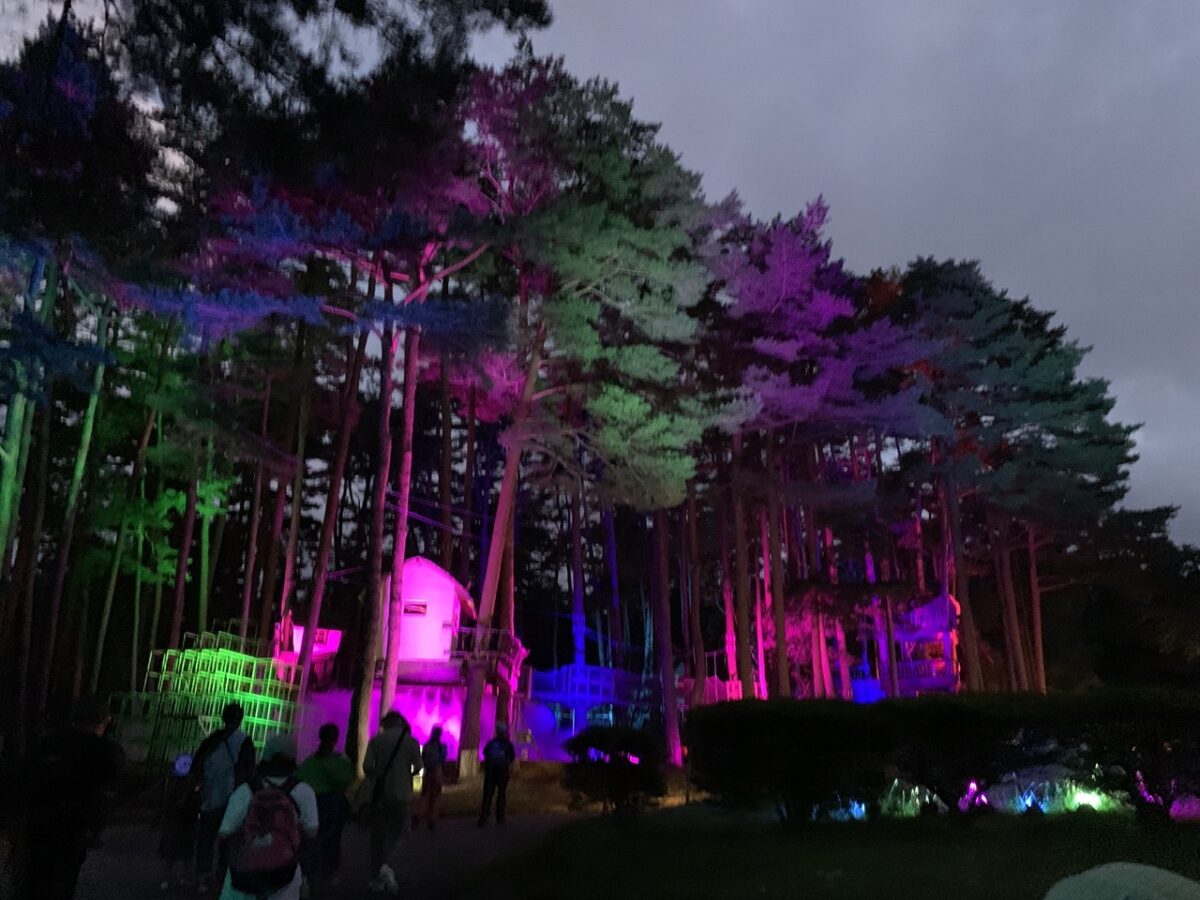 This will be your first stop on the walk, and it's definitely an impactful one! After you've walked through that peaceful, almost Christmas-y tunnel of lights, you'll come up to what seems like a tree house complex lit up by a palette of colors that definitely conjures a Halloween aesthetic.
Here you'll encounter Cries and start to really feel the immersive experience! It's quite overwhelming at first but you'll get the hang of it in no time.
Pro tip: Charge up your camera shot by pressing, holding, and then releasing it for maximum points!
The Haunted Merry-go-Round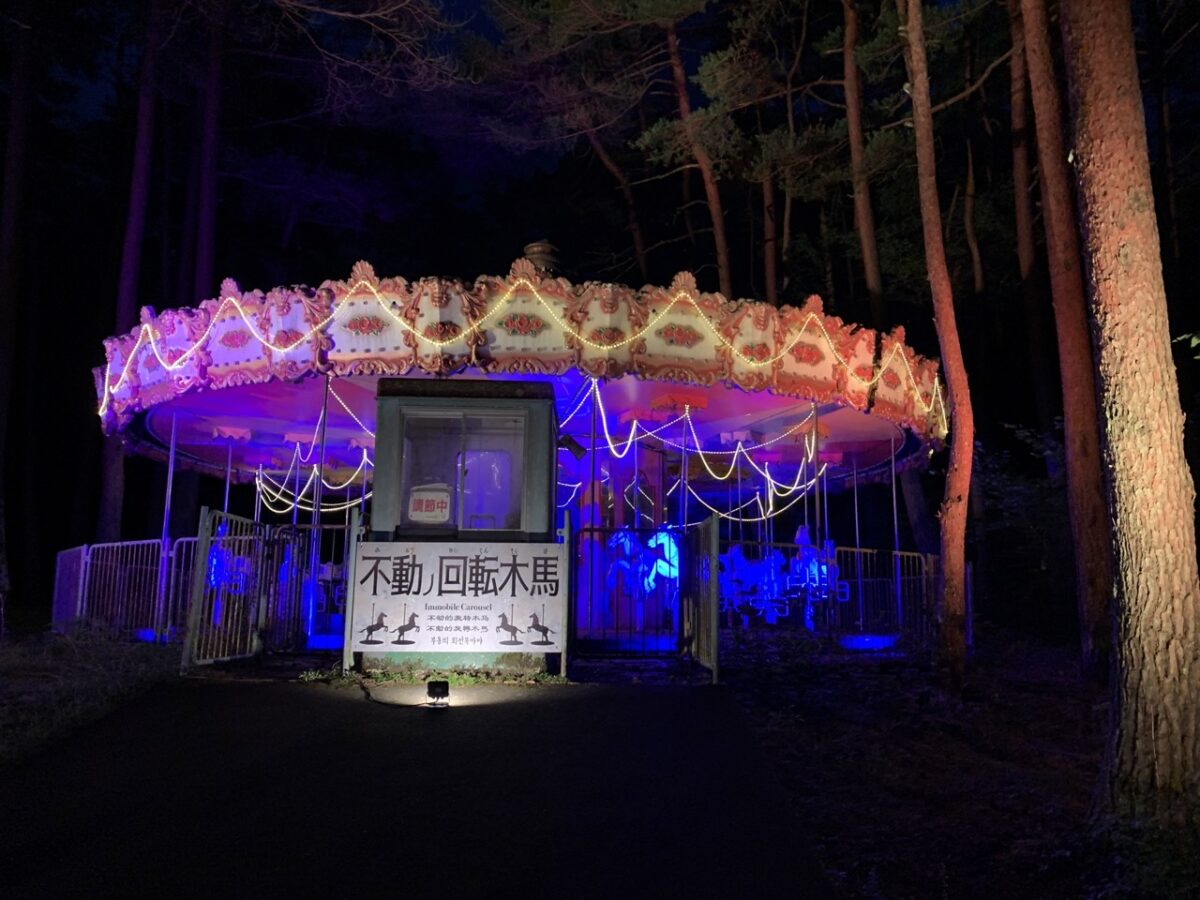 One of the most memorable, the Merry-go-Round! As with various other areas, it's hard to really capture the peak in a single photo as the whole structure had a substantial light show! It was a joy to watch, and the excited voices of the kids definitely proved its quality. The encounter with Cries here was also one of the more fun ones!
The Midnight Train
Going not just anywhere, but towards the final destination! Boarding this train is one of the last locations you'll check off and it is certainly one of the most visually appealing.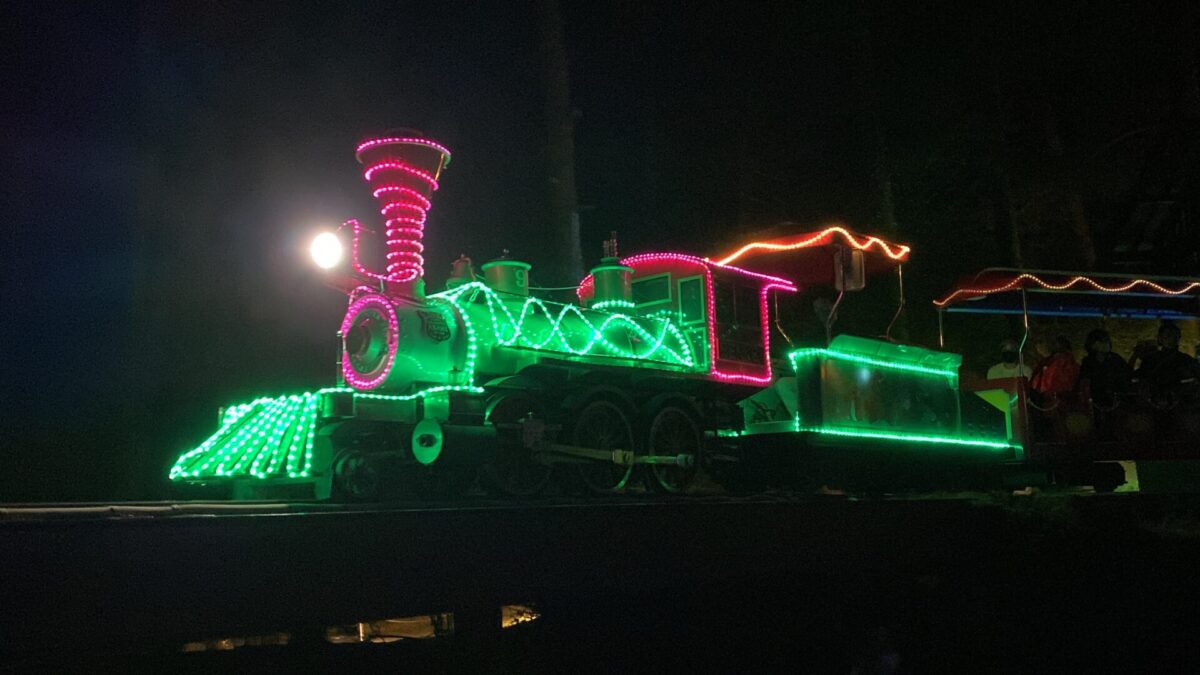 A bit hard to photograph without a professional camera, but the lighting was incredible- a sea of small lights projected onto lush trees towering over us to create a surreal tunnel of light. Surprisingly, you won't encounter Cries here, but you'll definitely be awed by the lights while riding on this small train. The next destination is the last though, so this is kind of the calm before the storm- relax while you can!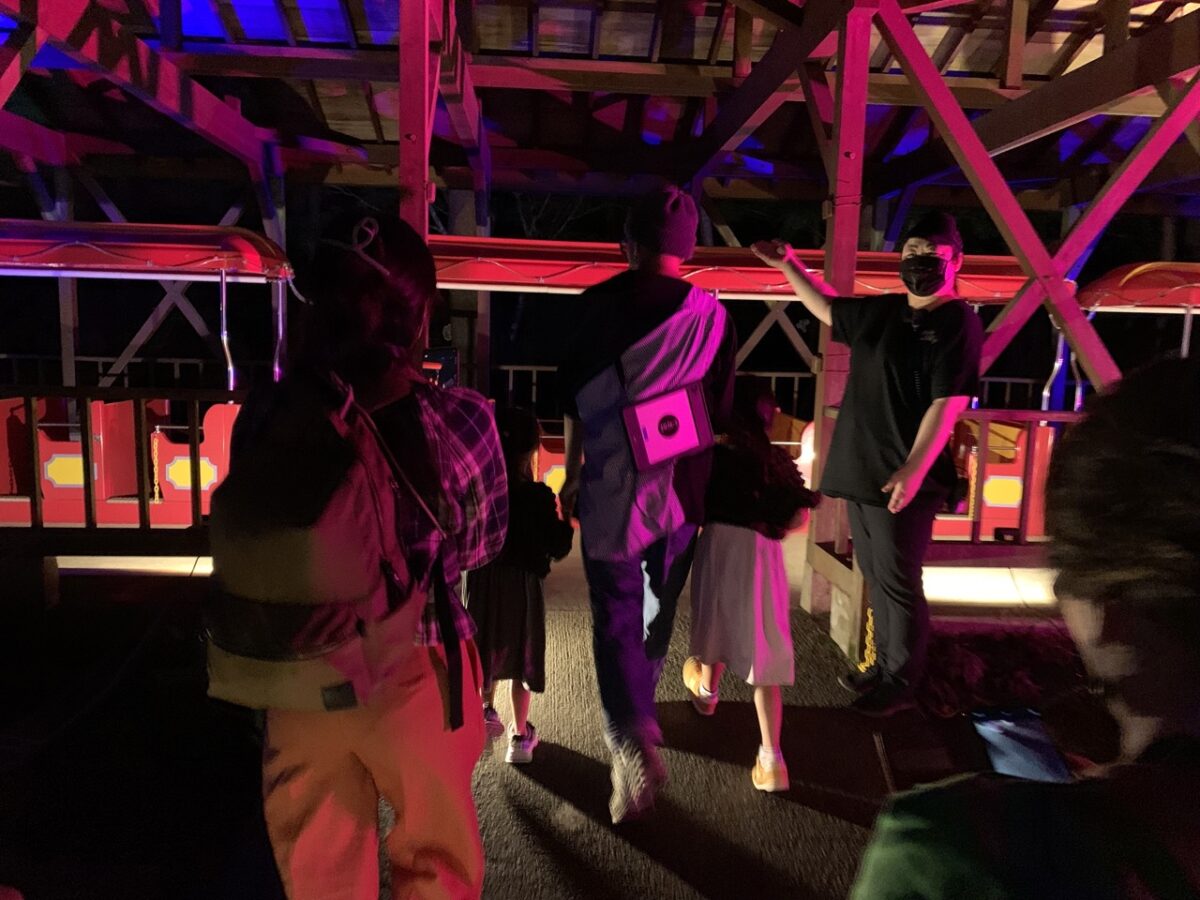 But Wait, There's More!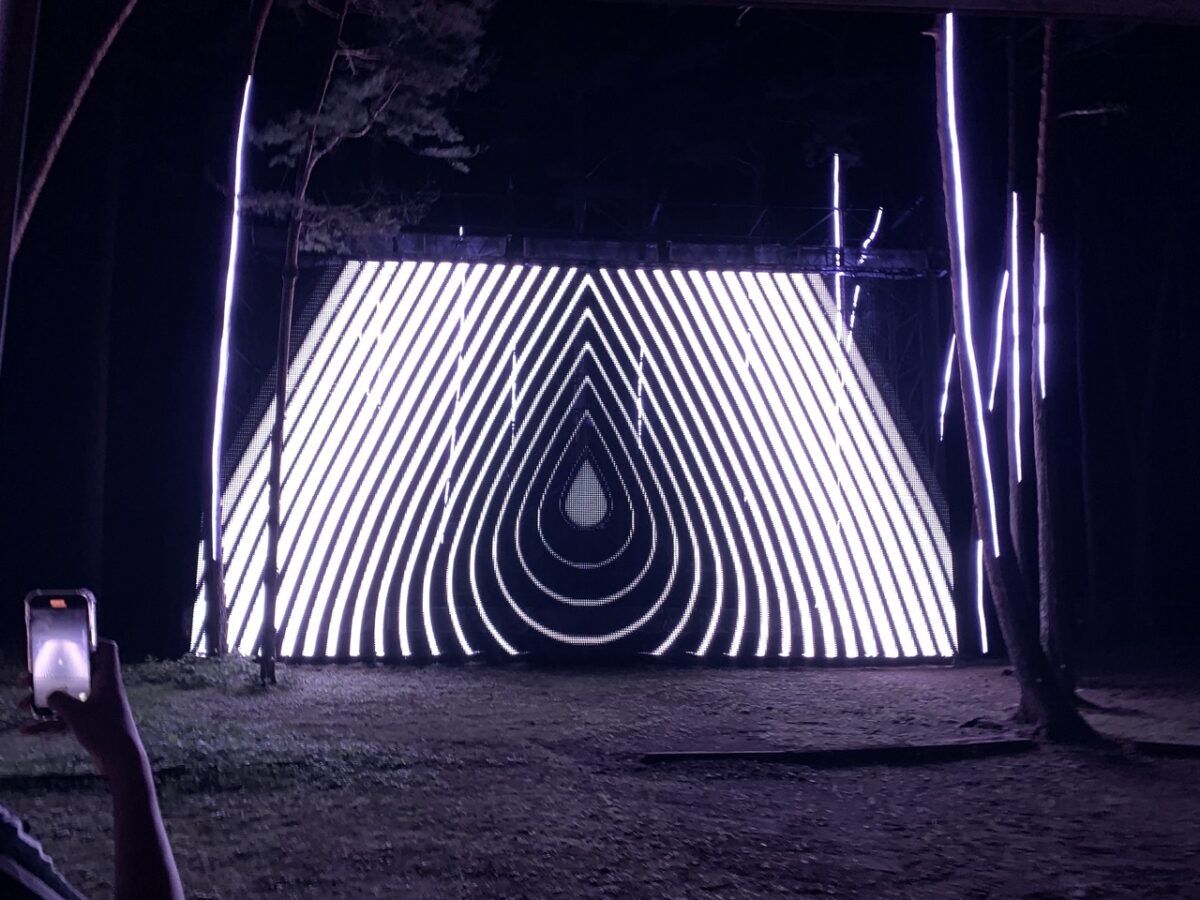 After the train you'll have your final encounter, but even after that you'll get to see how the story wraps up as well as an intricate light show! Hopefully you and the group have captured enough Cries to save the forest! Honestly, the kids are key. No really, they absolutely smoked everyone else in points!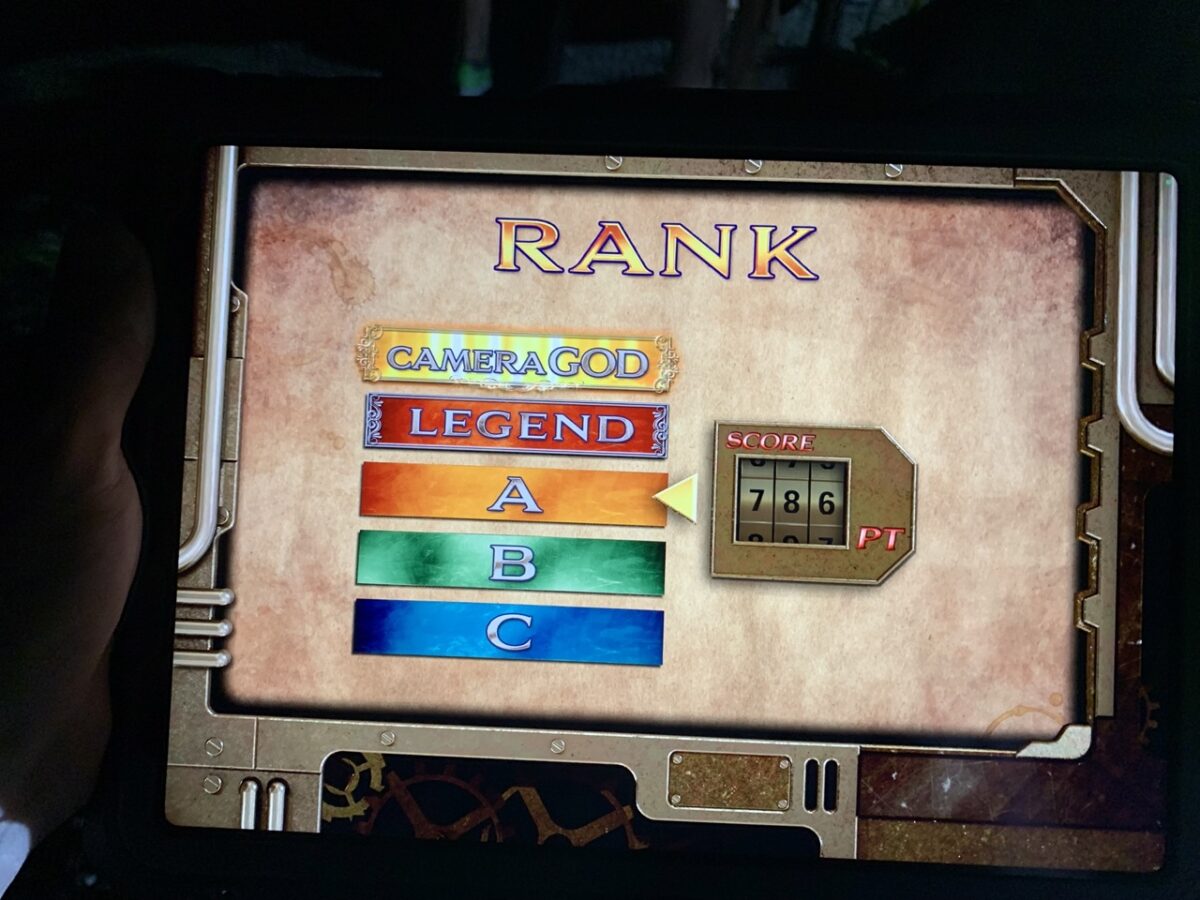 On that note, you'll also have the opportunity to see how well you performed at the end! Your humble author did pretty solid, however was thwarted by an 8-year-old like it was nothing. He got almost 1000 points!
Once you're done resenting the kids for being better than you, you'll hand over your iPads and be on your way! On the way out you'll have the opportunity to take some augmented reality pictures of the Cries you've seen throughout the adventure! Don't worry, we won't spoil it for you.
Glamping at FUJI GATEWAY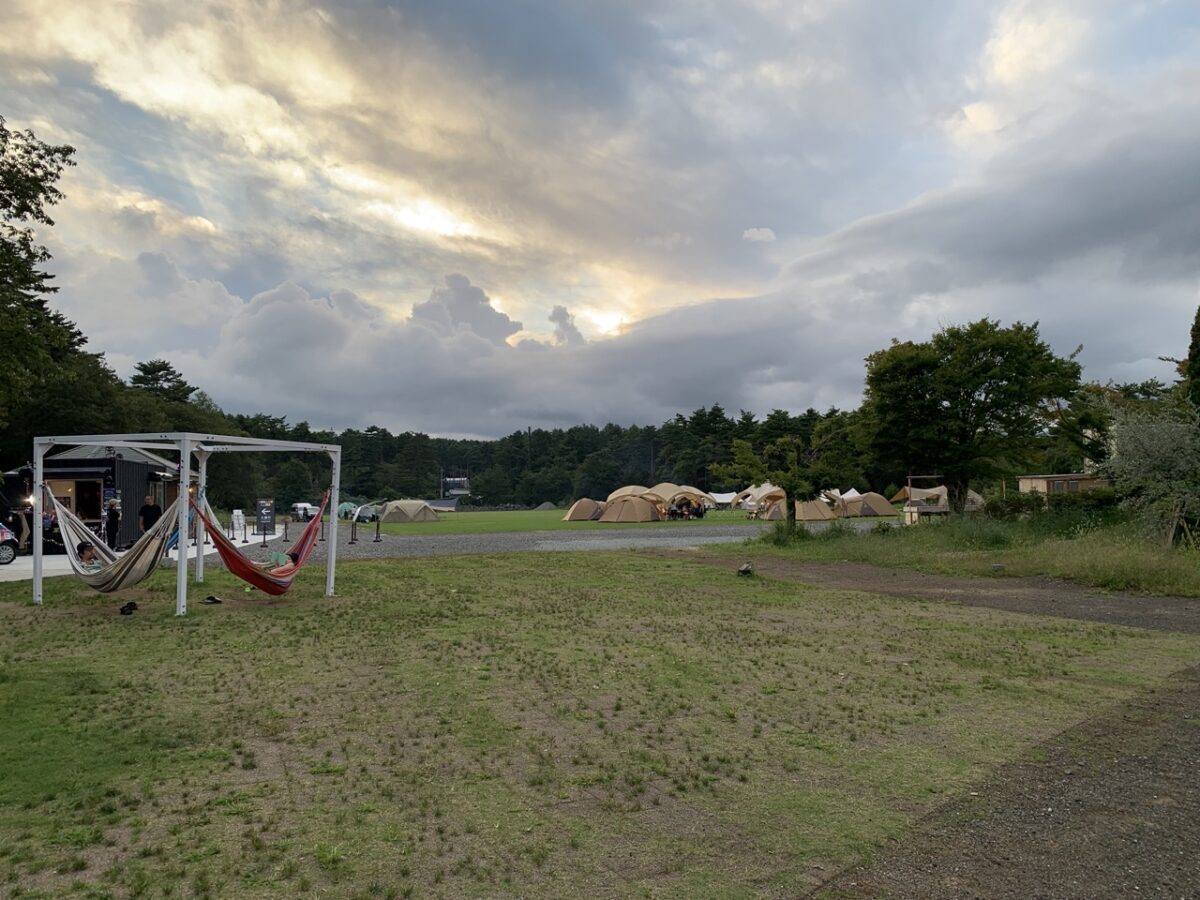 Lastly, we have to take a moment (or multiple moments) to appreciate the opulent, chilled-out vibes of Fuji Gateway. It's honestly a fantastic-looking area and seems like a great way to enjoy a Fuji-centric trip. Full camping setups are available for rent, food, and beverages at the ready, and impressive views of Fuji to wake up to are what make the area enticing. If Night Walk ends up on your to-do list for a Kawaguchiko adventure, be sure to consider glamping at Fuji Gateway. Oh yeah, and they have their own beer brewery in the clubhouse, no big deal!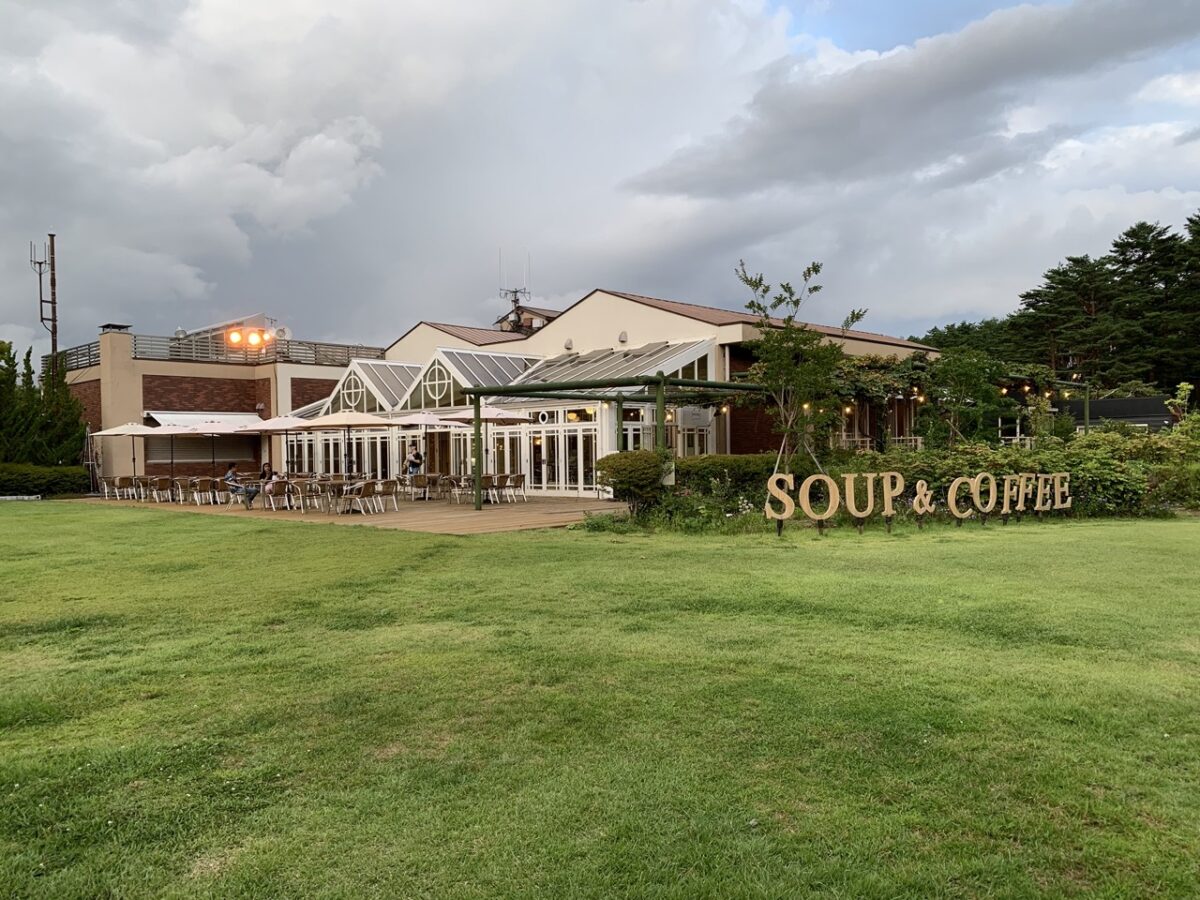 Worth it? Definitely.
Their marketing is quite humble, to be honest! At first sight of the concept, it didn't quite warrant any overwhelming excitement, but the actual experience was definitely memorable and 100% recommendable for those with and without kids! If you do go with kids, they will no doubt have a blast and the chances are you'll lose to them. It's a perfect activity to do in the chilled out evenings around Kawaguchiko. The area around Fuji is an outstanding display of Japan's unbeatable nature, and Night Walk does a great job of building on that and incorporating their strong points of animation and technology.
Night Walk: Starlight Forest Adventure
April 29, 2023 (Saturday) – October 29, 2023 (Sunday)
Business hours: 6:15 pm – 10:15 pm (last admission at 9:00 pm)
Location: Fuji Subaru Land
Tickets: Adults (junior high school students and above) ¥4,200
Children (from 4 years old to elementary school students) \2,900
Group tickets (up to 4 people) \12,500
Book your ticket from here!
Follow us on Instagram, Facebook, Twitter, and TikTok for more travel inspiration. Or tag us to get featured!
Happy traveling!