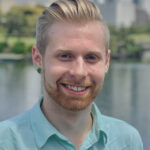 Writer's Profile
Bryce was born in California, and raised near Seattle, Washington! He's been living in Japan for about 5 years now, the first 3 spent studying at Temple University Japan. His main passion in life is writing and producing music, more specifically EDM if anyone is curious! He is very fond of snowboarding, cooking, traveling, playing video games; all of which he'd ideally enjoy with the company of his great friends.
This post may contain some affiliate links. When you click through and make a purchase we may receive some commission, at no extra cost to you.
Tokyo is quite the city, and it can be hard to find some peace and quiet, let alone nature there! Of course you can, but there are some incredible options outside of the city that are absolutely worth going to. If you're looking for a quick escape and want to bask in the beauty of Japan's countryside, then the Kawaguchiko area is the perfect destination for you. With its stunning views of Mt. Fuji, crystal clear lakes, and serene atmosphere, Kawaguchiko is a must-visit for anyone looking to experience the true essence of Japan.
What is Kawaguchiko?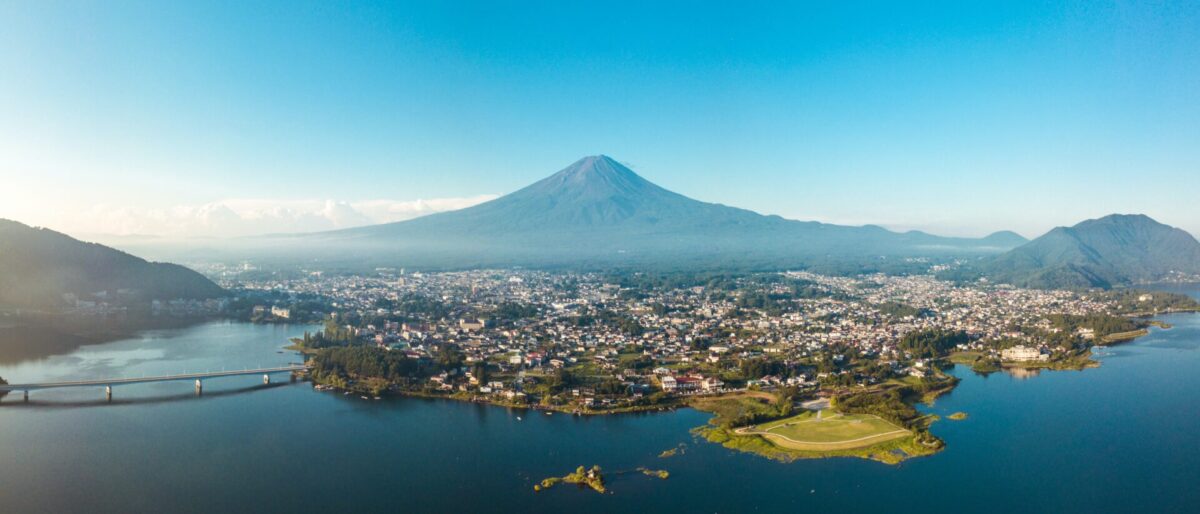 Kawaguchiko, or Lake Kawaguchi, is the second biggest of the Fuji Five Lakes located in Yamanashi Prefecture, which is known for its breathtaking views of Mt. Fuji, the tallest mountain in Japan. The area is known for its hot springs, stunning views, and outdoor activities, making it a popular destination for visitors from overseas and locals alike. A great way to enjoy it is cycling around the lake, that we'll get into later!
How to get to Kawaguchiko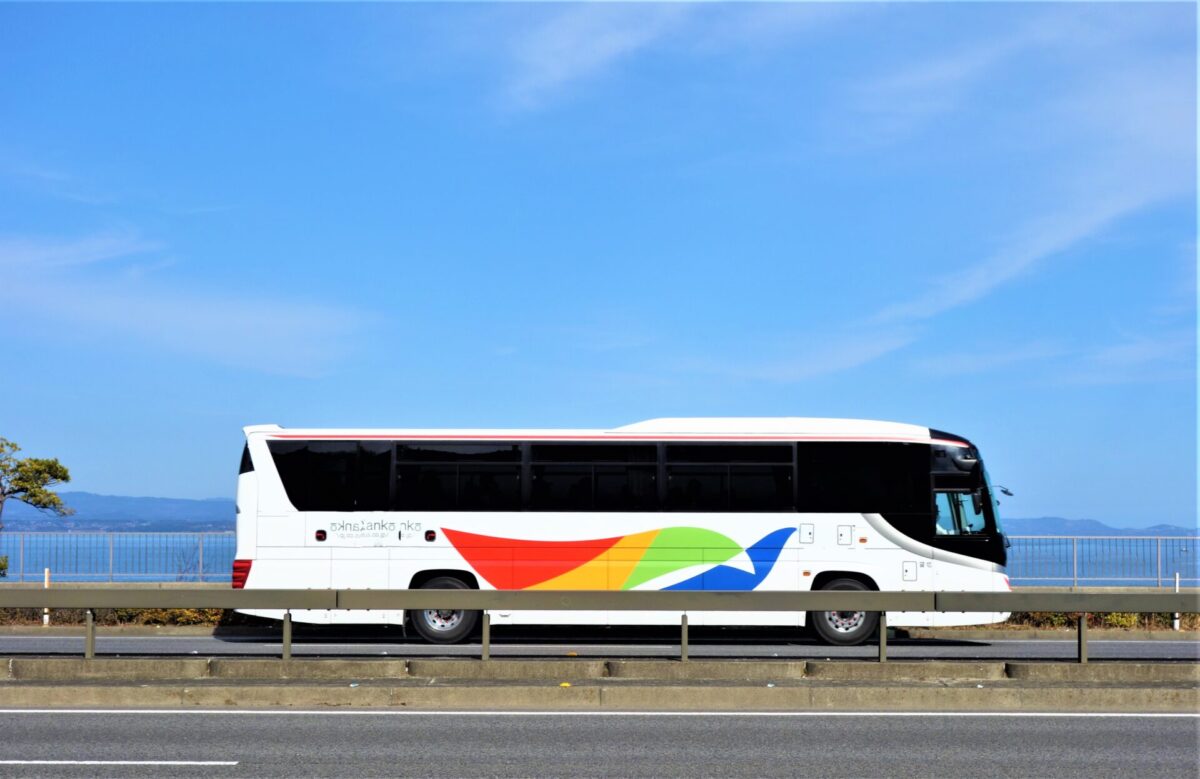 The easiest way to get to Kawaguchiko is by taking the train from Shinjuku Station in Tokyo. The journey takes around 2 hours. Another comfortable way that's a bit cheaper is to ride a highway bus. You can find out more about how to get there in our guide. Once you arrive at Kawaguchiko Station, you can take a bus, taxi or even walk to your accommodation.
Day 1: Cycling/Sightseeing
Option 1: Cycling tour around Kawaguchiko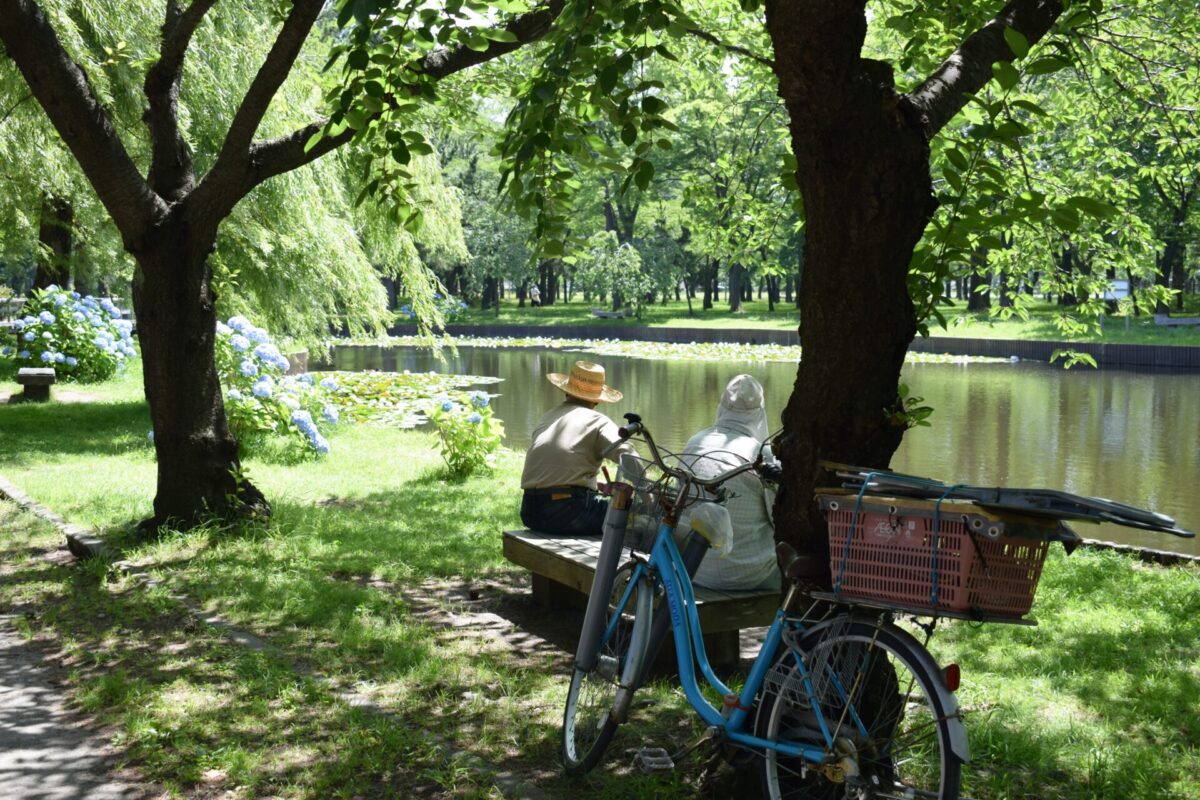 After arriving at Kawaguchiko Station, start your adventure by renting a bicycle from one of the many rental shops located near the station. Cycling around the lake is an exciting and healthy way to explore the area and take in the stunning views of Mt. Fuji. It's not too expensive to rent a bicycle for the whole day!
Now, the path will kind of depend on where your accommodation is, but regardless, there are some destinations you'll want to stop by on your way around the lake. You can start off by heading towards Oishi Park, where you can enjoy the stunning views of Mt. Fuji and the Lake. The park has plenty of cherry blossom trees, making it a popular spot during the spring season. You can also enjoy a picnic or a stroll around the park. From there, cycle towards the  Mt. Fuji Panoramic Ropeway, where you can take a cable car to the top of the Tenjo mountain for stunning panoramic views of the area. There are plenty of things to see and do including shopping and cafes along the way. For more ideas, there is a visitor center at the station that provides maps, and your accommodation might as well!
If you're unsure about which route to take to best suit what you are trying to see in the area, there are some great cycling tours that you can take as well! Have a look at some of our recommendations below.
Option 2: Sightseeing and Activities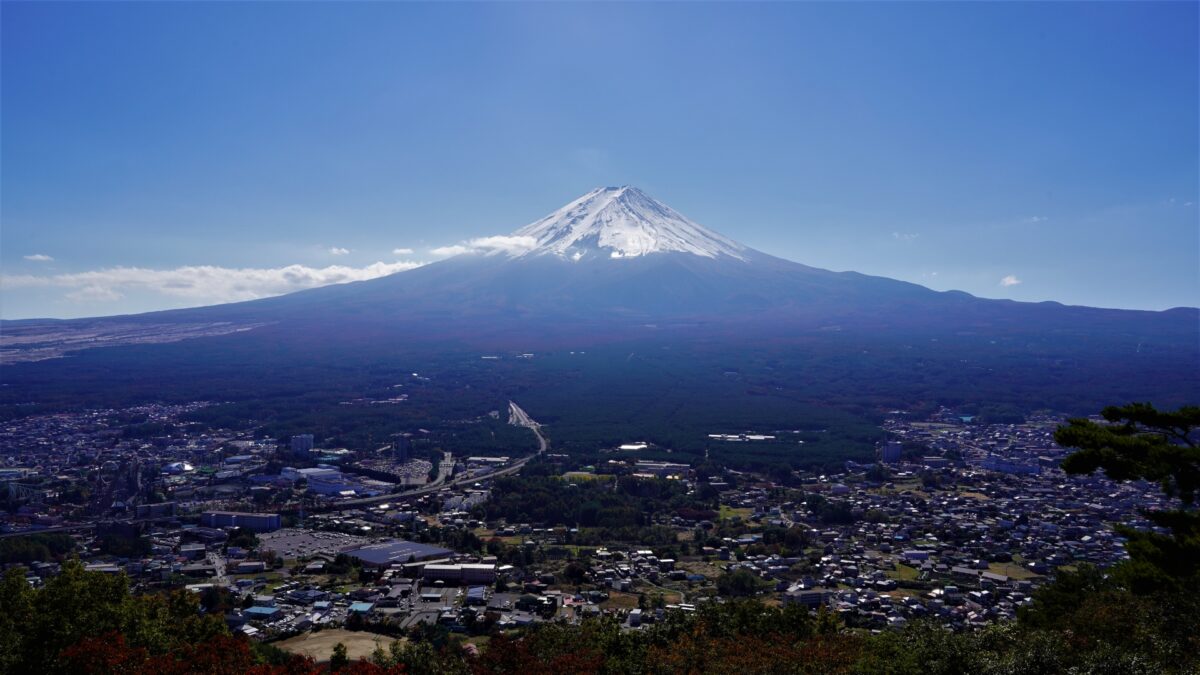 Mt. Fuji Panoramic Ropeway
If you prefer a more relaxed day, start by taking the ropeway we mentioned before, which will take you to the top of nearby Mt. Tenjo, where you can enjoy some stunning views of Mt. Fuji and the surrounding area. There is also a boat ride you can take if you buy the combination pass for the ropeway! 
Arakurayama Sengen Shrine/Park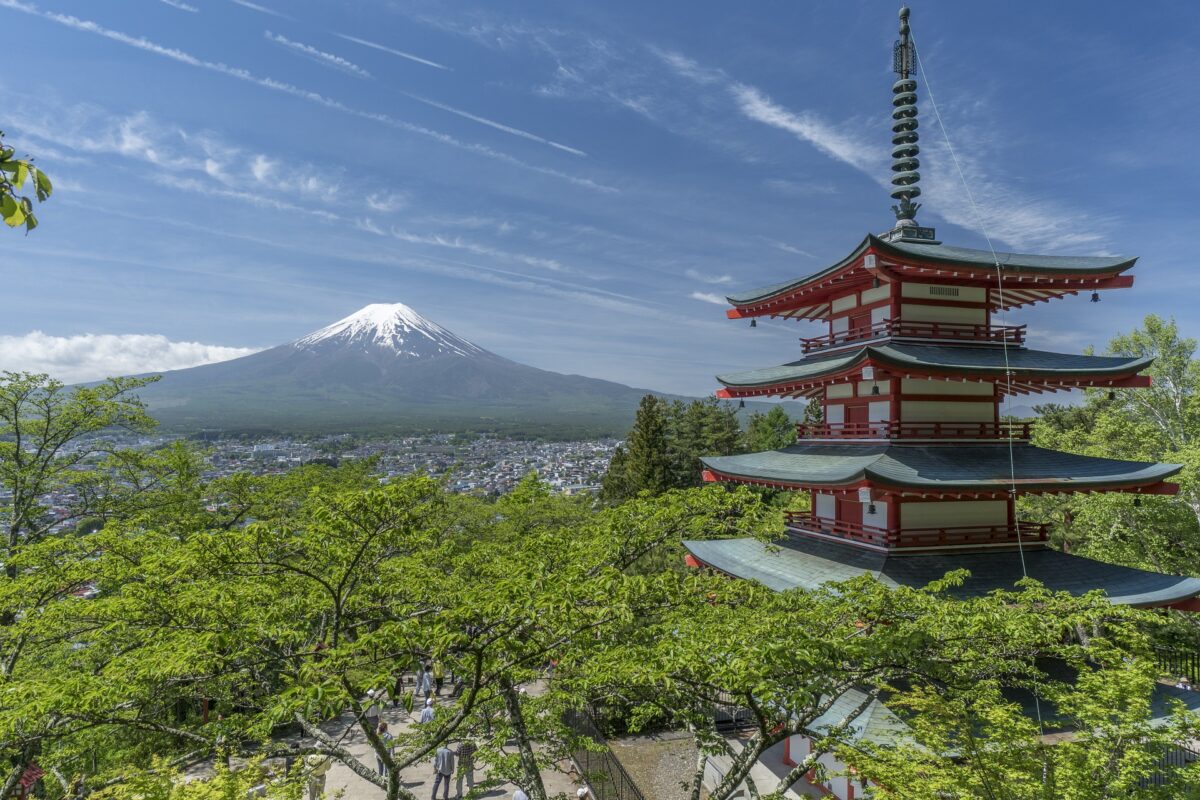 After the cable car ride, head towards the Arakurayama Sengen Shrine, which is located on the slopes of Mt. Arakura and is accessible by train or bus. The shrine is famous for its beautiful five-story pagoda with Mt. Fuji as the backdrop(you have probably seen it on postcards), which is surrounded by cherry blossom trees during the spring season. The shrine is free to enter and is open from 9:00 am to 4:30 pm.
Ide Sake Brewery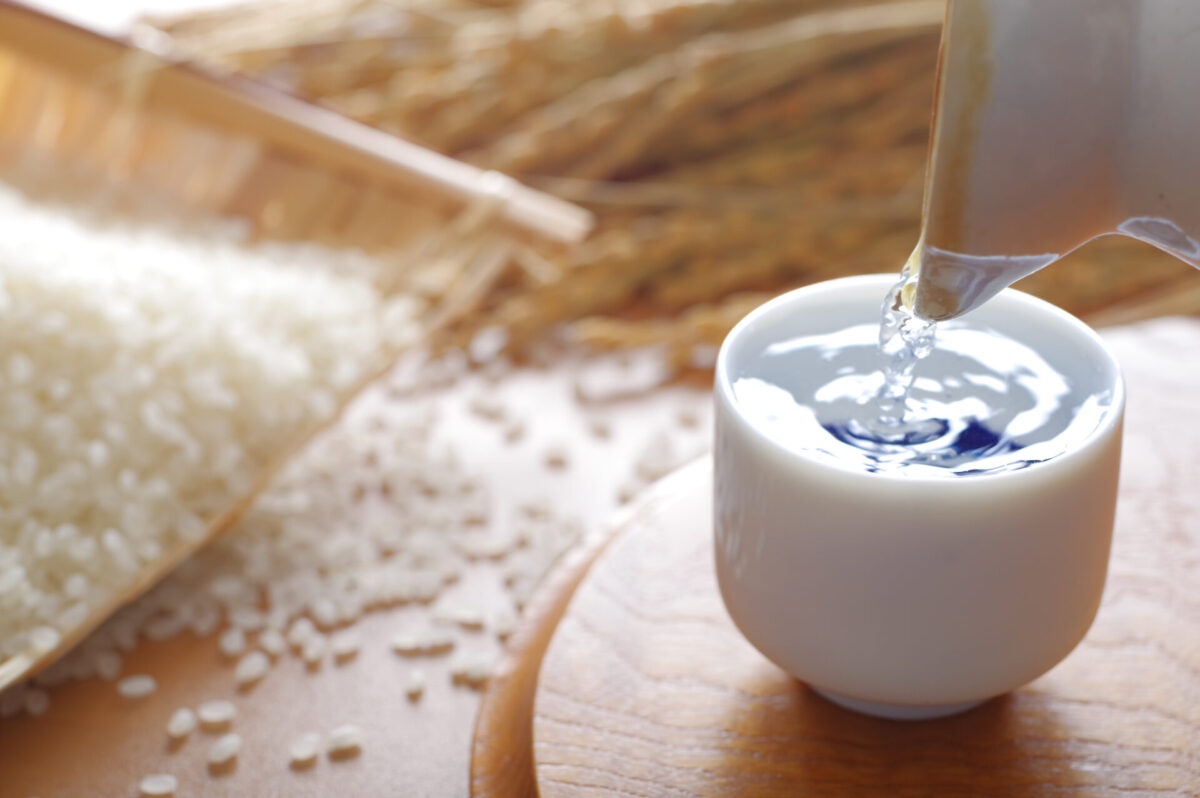 If you have time after all of this, visit the Ide Sake Brewery that is very close to Kawaguchiko Station. Here you can learn about the process of making sake and even taste some of the brewery's delicious sake. There is also a tour available at a small cost that includes a tasting.
Accommodation
End your day by staying at the Fujikawaguchiko Onsen Konanso, a traditional Japanese inn that offers hot springs and stunning views of Mt. Fuji. The inn also serves delicious Japanese cuisine, which is made using local ingredients. You can relax in the hot springs, enjoy a traditional Japanese dinner, and unwind in the peaceful surroundings. And what's even better, if you decide to go to the previously mentioned sake brewery, it's only a 7 minute walk back to your accommodation!
Day 2: Oshino Hakkai, Boat Ride, and Shopping
Oshino Hakkai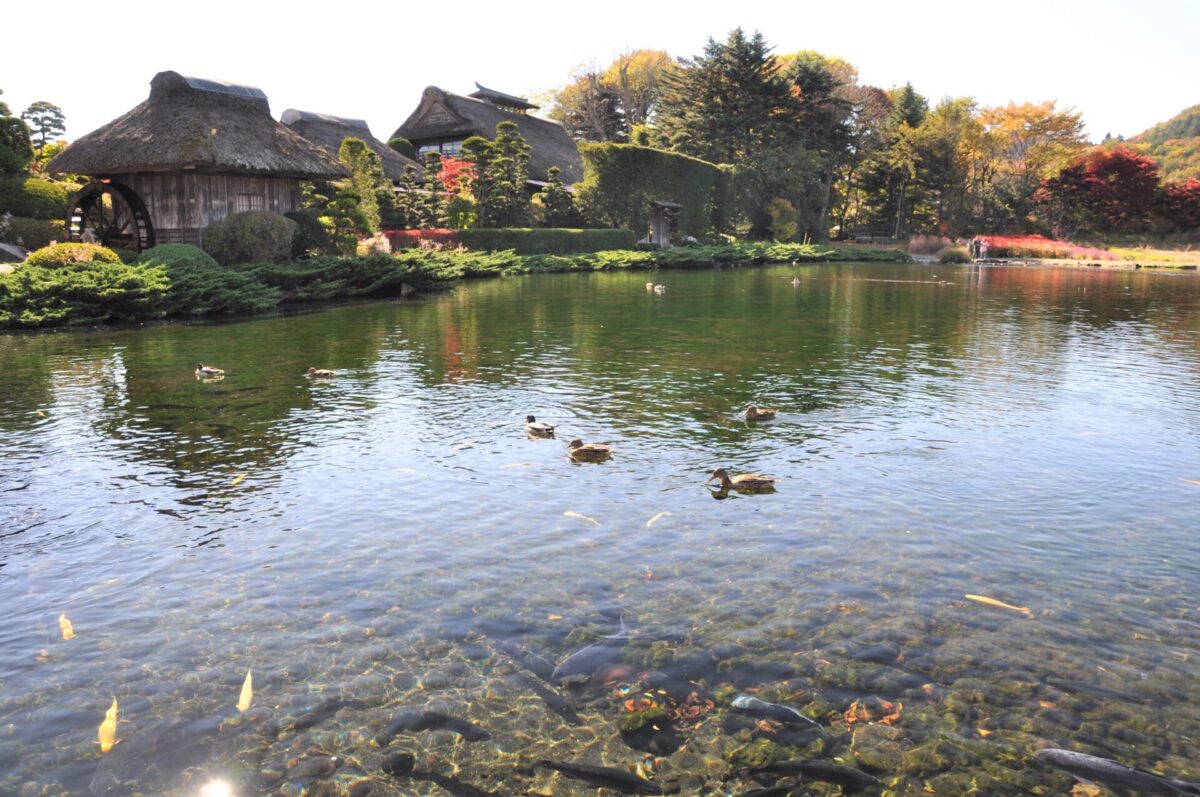 After enjoying a traditional Japanese breakfast at your inn and taking in some amazing views of Mt. Fuji on your first day, head to Oshino Hakkai, a set of eight crystal-clear ponds that are fed by the melted snow from Mt. Fuji. The ponds are surrounded by traditional Japanese houses, making it a great spot for taking photos. You can also enjoy a walk around the ponds and learn about the history of the area.
Swan Lake Boat Ride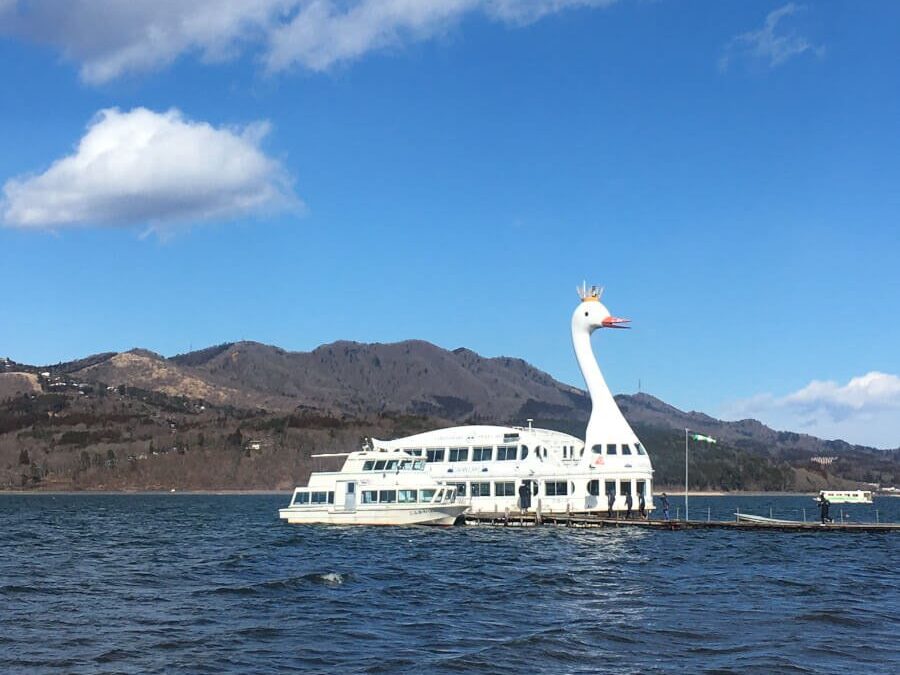 From there, take a bus to Lake Yamanakako, another one of the five lakes that surround Mt. Fuji. Nothing says fun on a lake like riding around in a swan shaped boat! this isn't your average two-person pedal boat, this is real deal! Riding in a swan boat will never be the same again.
Gotemba Premium Outlets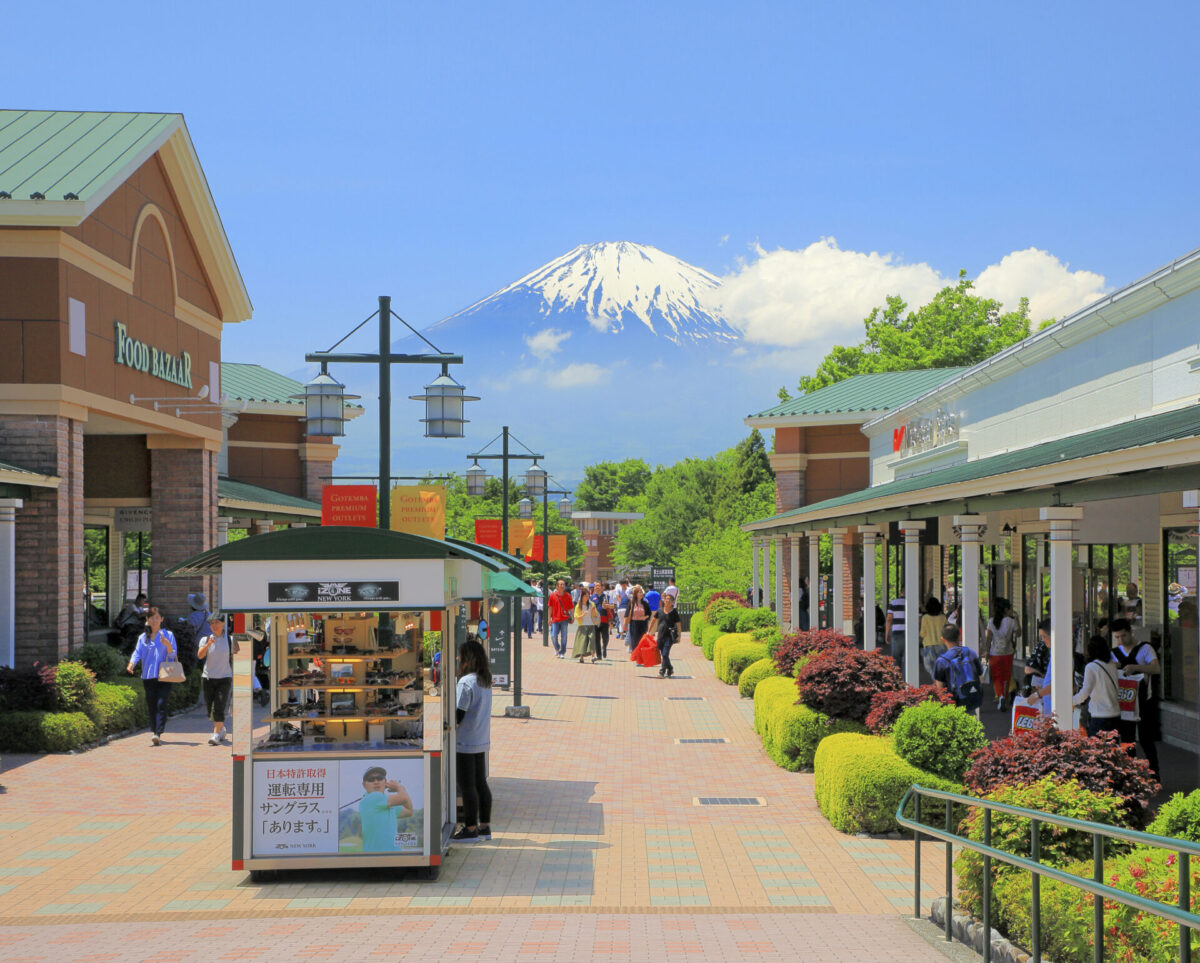 After the swan boat ride, head towards the Gotemba Premium Outlets, which is a popular shopping destination that offers a wide range of luxury brands at discounted prices. The outlet is located at the base of Mt. Fuji, offering stunning views of the mountain while you shop. You can also enjoy a meal at one of the many restaurants located in the outlet.
Head back to Tokyo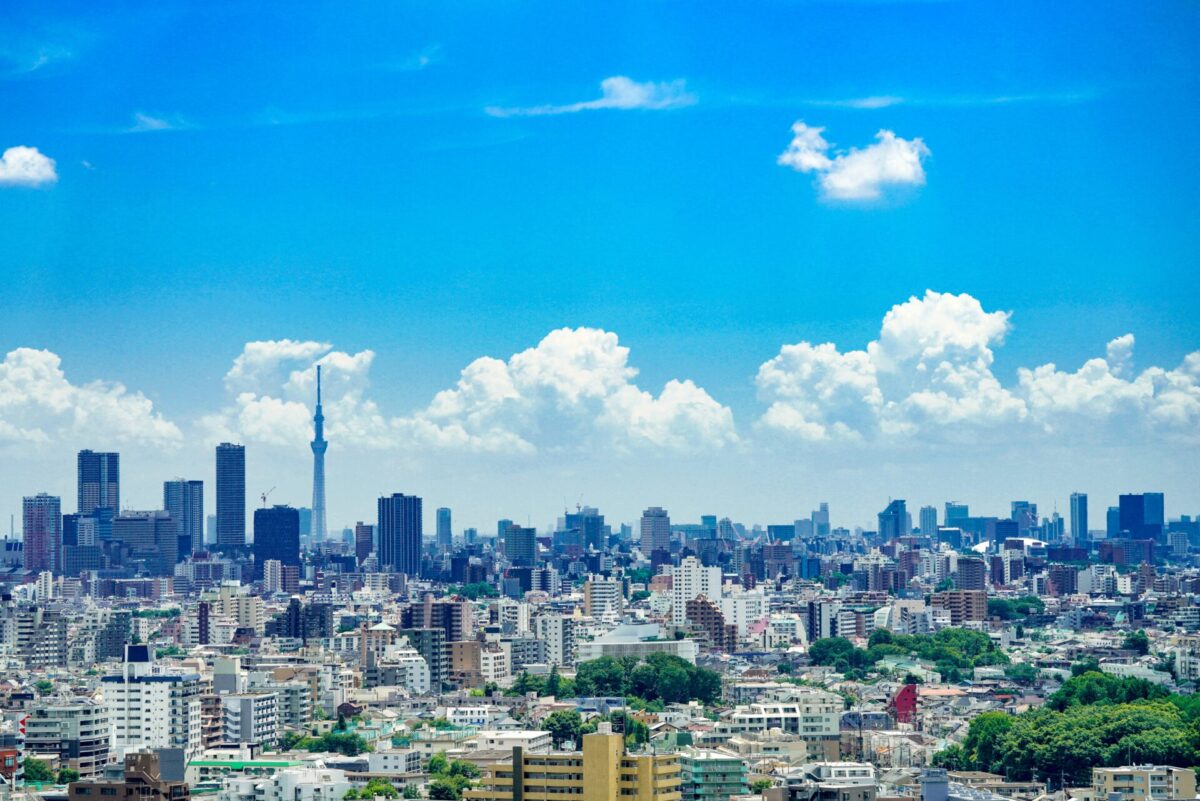 After shopping, it's a good time to head back to Tokyo. If you plan on taking a bus or any of the ticketed options, we'd recommend booking round-trip since the tickets can sell out quickly depending on the season!
By train: Take the free shuttle bus to Gotemba. From there take the JR Gotemba Line to Kozu Station. From there take the Tokaido Line to Tokyo station. Alternatively, take the Tokaido Line to Odawara Station, and then the Tokaido Shinkansen from there to Tokyo station. In total this will take about 2 and a half hours. Depending on the route you decide to take, it will be somewhere between 2,000 yen – 5,000 yen.
By Bus: There is a direct bus that will take about 2 hours from the Gotemba Premium Outlets all the way to Tokyo Station. It is only 2,000 yen one way.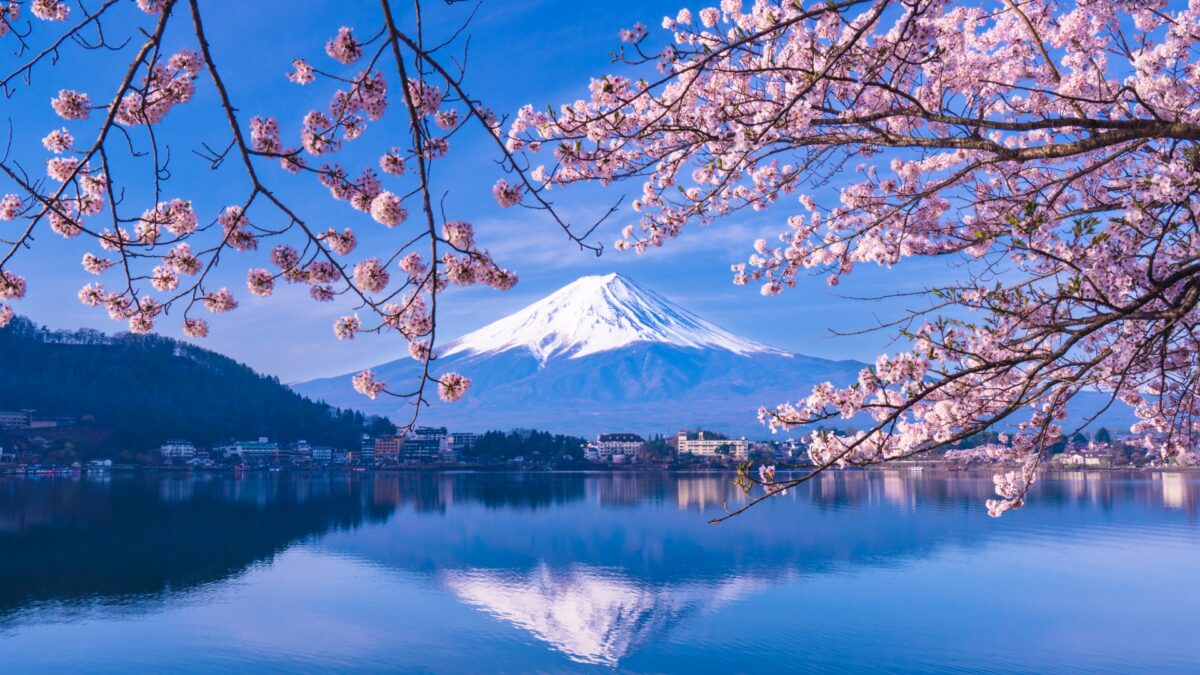 To sum it all up, the Kawaguchiko area is a perfect destination for anyone looking to escape the hustle and bustle of Tokyo and enjoy the beauty of Japan's countryside. Of course there is much more to do in the area than we mentioned, but this is just one way that we recommend seeing some of the best highlights in a productive 2 day trip. With its stunning views of Mt. Fuji, aesthetically pleasing lakes, and peaceful atmosphere, the area offers a wide range of outdoor activities and cultural experiences. Whether you prefer cycling, hot springs, or shopping, there is something for everyone in the Kawaguchiko area. So, pack your bags and get ready to experience the true essence of Japan!
Kawaguchiko Private Tour
The Kawaguchiko area is such a vast place with so many great things to do, that sometimes it can be tough to try and pack everything into a day or two time efficiently. If you're worried about hitting all the spots and don't want to waste any of your precious time in Japan, you can always book a Private Tour with us! You can completely customize the tour to meet your needs and this way you won't need to stress about doing everything you want to and figuring out transportation! Have a look at our wonderful and fun tour below.
Mt. Fuji Highlight Private Walking Tour (Customizable, 7 Hours)
Are you looking for some activities around the Mt. Fuji area? Join us on a private guided tour and discover the stunning Fuji Five Lakes area, where you'll be c...
Japan Wonder Travel Tours
Japan Wonder Travel is a travel agency that offers guided tours throughout Japan.
From private walking tours to delicious Food and Drink tours, we can help you organize the best tours just for you! If you want to explore Japan and learn more about the history and backstories of each area you are visiting, our knowledgeable and friendly English speaking guides will happily take you to the best spots!
In addition, we can provide you with any assistance you may need for your upcoming trip to Japan, so please feel free to contact us if you have any questions or need some help!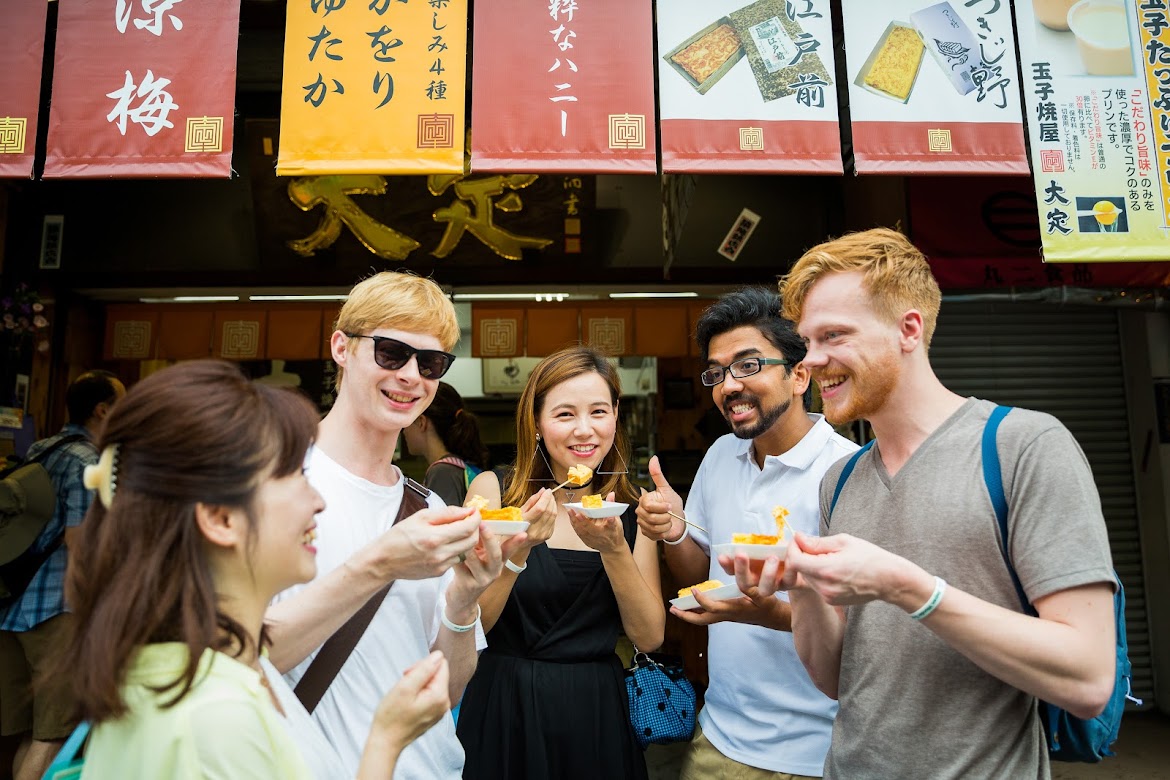 ▶Tokyo 1–Day Highlights Private Walking Tour (8 Hours)
There's no better way to explore an area than taking a tour with a knowledgeable local guide. You will have the chance to learn about the history and interesting background stories of Tokyo, as well as discover some hidden gems which can be hard to do without a guide.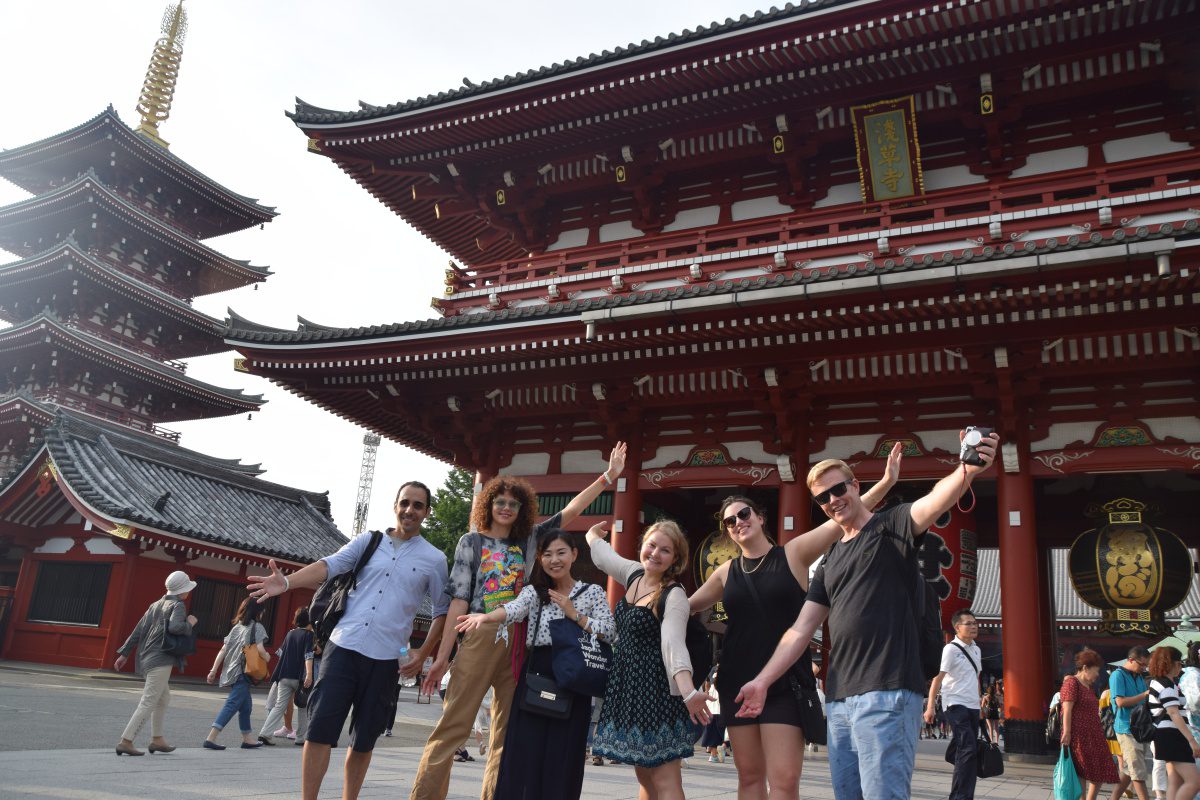 ▶Kyoto Private Full Day Walking Tour
On this full-day private tour of Kyoto, you will be able to see the highlights of Kyoto in just one day and at the same time develop a deeper understanding of both the culture of the area and Japan as a whole.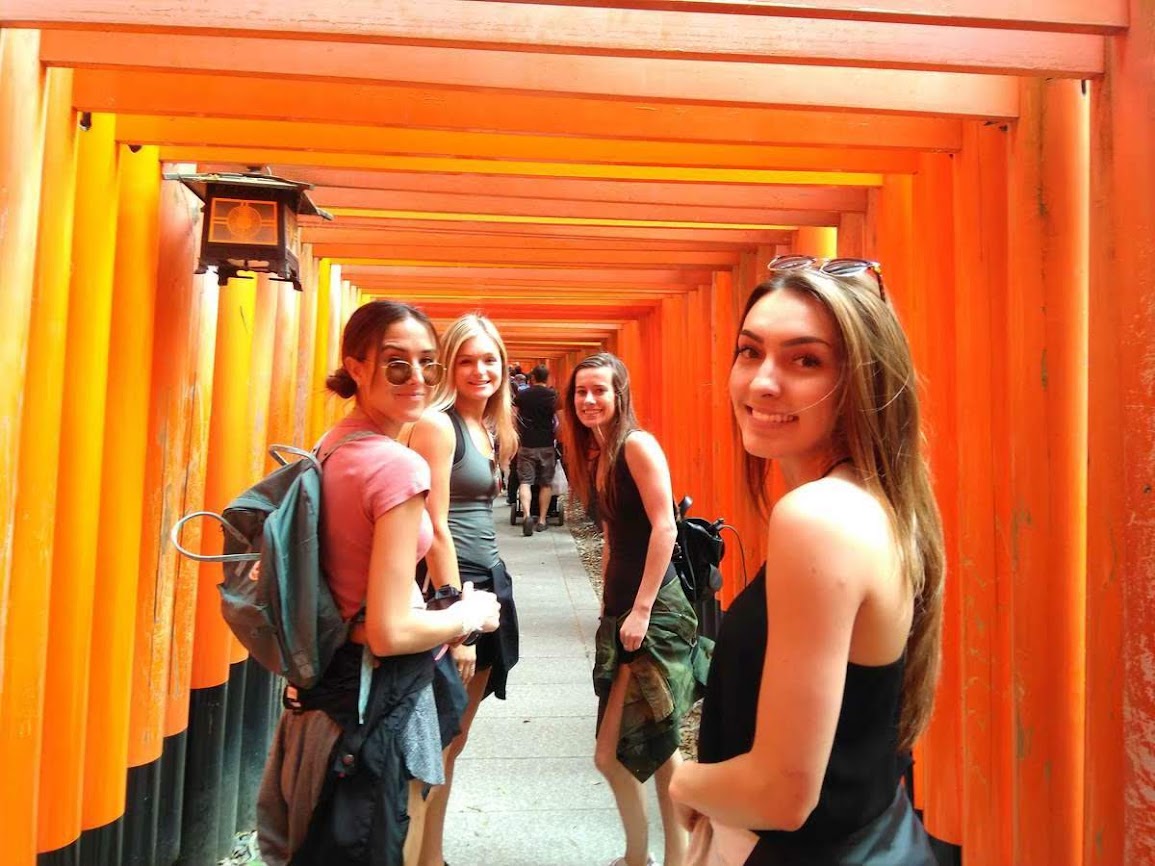 Find the other Tours
▶Tour Packages
If you want to make travel easier, we suggest you look into tour packages.There are a wide range of tour packages out there to suit the accomodate for each traveler needs. Click the button below to find the best tour package from various Tour Operators!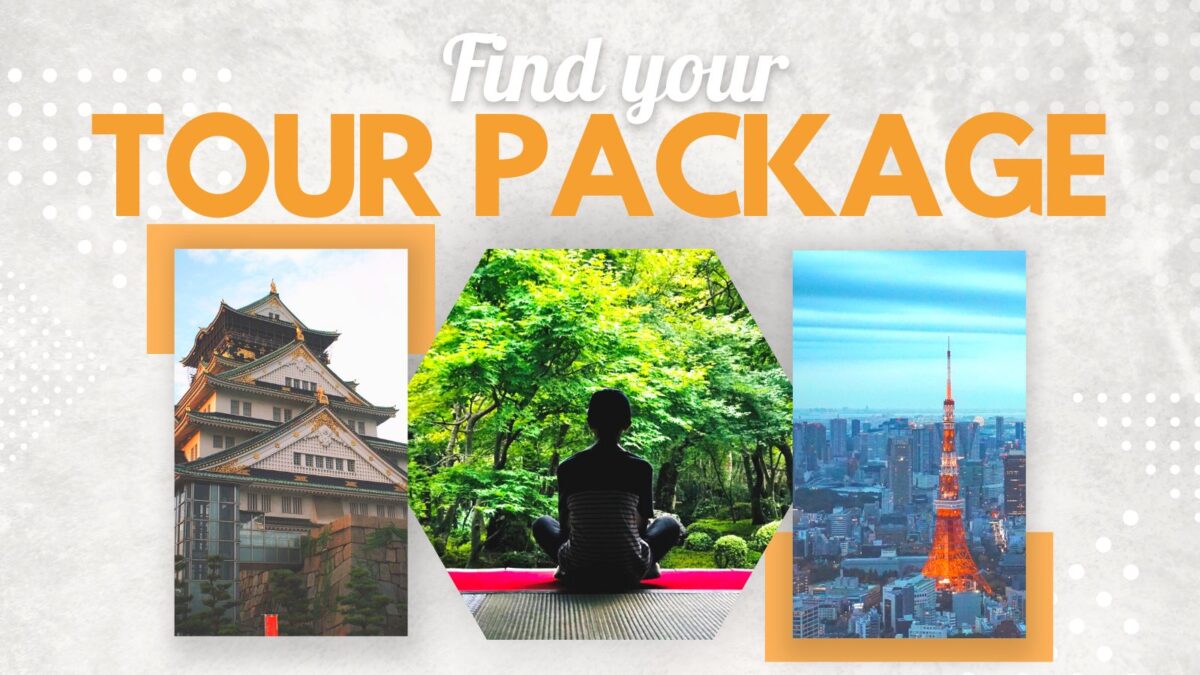 Follow us on Instagram, Facebook, Twitter, and TikTok for more travel inspiration. Or tag us to get featured!
Happy traveling!
Stay informed of the best travel tips to Japan, the most exciting things to do and see, and the top experiences to have with the Japan Wonder Travel Newsletter. Once every two weeks we will introduce you to our latest content.
Other Articles that you Might be Interested in