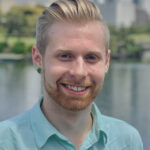 Writer's Profile
Bryce was born in California, and raised near Seattle, Washington! He's been living in Japan for about 5 years now, the first 3 spent studying at Temple University Japan. His main passion in life is writing and producing music, more specifically EDM if anyone is curious! He is very fond of snowboarding, cooking, traveling, playing video games; all of which he'd ideally enjoy with the company of his great friends.
This post may contain some affiliate links. When you click through and make a purchase we may receive some commission, at no extra cost to you.
Japan is a country of innovation and meticulous craftsmanship, where the art of manufacturing is revered. If you're a curious traveler eager to delve into the heart of Japanese culture, factory tours offer a unique and immersive experience. From tea plantations to whiskey distilleries, and even a knife factory, Japan's factory tours showcase the nation's dedication to quality and precision. In this guide, we've handpicked the best tours that provide an insightful glimpse into Japan's industrial prowess. So, let's grab our safety goggles and embark on an adventure through the fascinating world of Japanese manufacturing!
1. Matcha Green Tea Plantation and Matcha Factory Visit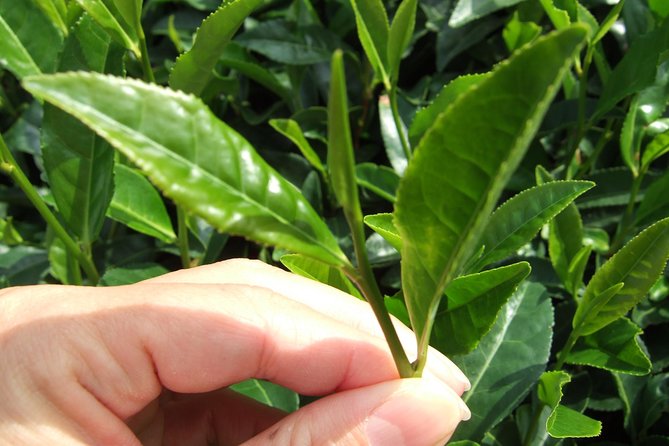 Nestled in the serene city of Kyoto, this tour takes you to the enchanting world of Matcha green tea at one of the oldest plantations in the country. Immerse yourself in the lush green tea fields and witness the intricate process of Matcha production. From the cultivation of tea leaves to the finely ground powder, you'll learn the secrets behind Japan's iconic tea. Enjoy sampling a variety of freshly brewed cups of Matcha as well as some traditional sweets as you admire the picturesque surroundings. 
Book here
2. Special Food & Sake Factory Tour in Takayama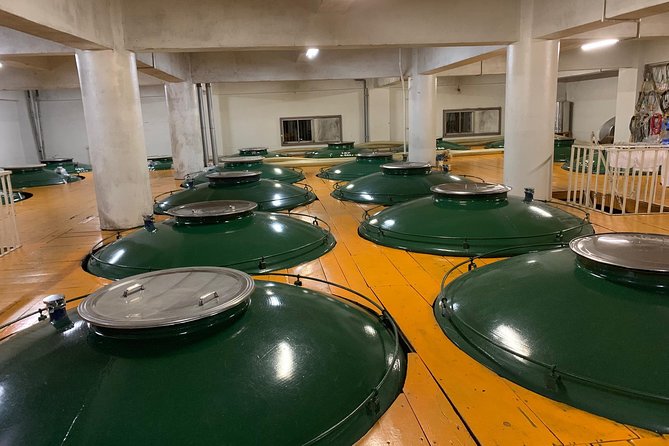 Enjoy a pleasant tour to learn about the production of sake as well as senbei (rice crackers) in the history-rich area of Takayama! Visit a sake distillery as well as a rice cracker factory. Japan is well known for rice, of course, and for a good reason. There are many different delicacies that can be made from rice, and this tour is perfect for learning in-depth about a couple of them. This tour is a great balance between history, walking, snacks, and sake!
Book here
3. Learn about and try the production of Tatami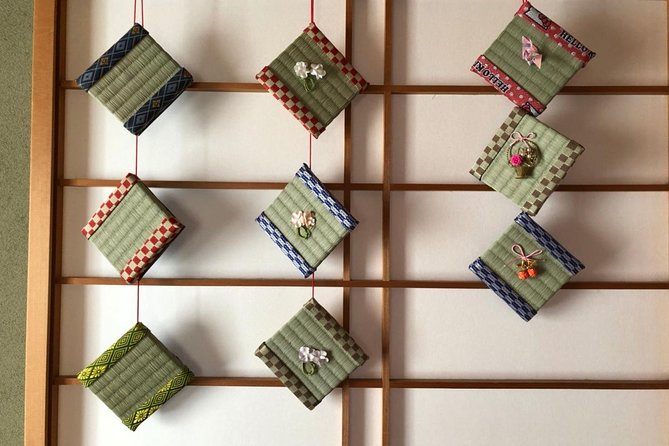 For a truly immersive cultural experience, head to Saitama Prefecture and explore the world of Tatami. Witness the craftsmanship behind these traditional woven mats and discover the significance they hold in Japanese homes. Engage in a hands-on experience, learning the art of Tatami making from skilled artisans. Enjoy a nice cup of tea included at the end of the tour, which is also a great time to shop for souvenirs!
Book here
4. Soy Sauce Making Experience Tour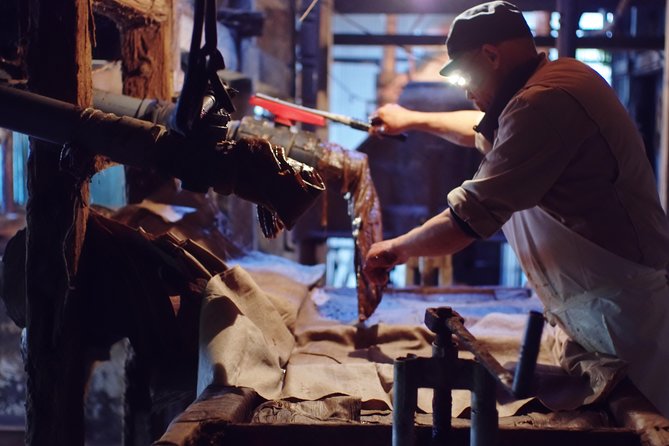 Venture to Shizuoka Prefecture and uncover the savory secrets of Soy Sauce production. This tour takes you through the production process, allowing you to make your own bottle to take home and enjoy! Immerse yourself in the rich aromas and taste the authentic flavors of this beloved condiment. This tour is also great for those fascinated by history as the store, Meijiya, has been around for more than 100 years! What's more is that the master of the store will be the one to guide you on the tour.
Book here
5. Whiskey Distillery and Beer Factory Tour in Chitose and Naganuma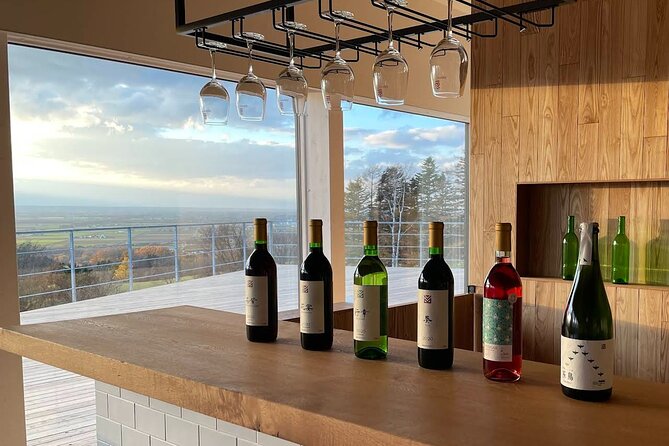 Calling all whiskey and beer aficionados! Embark on a journey to Hokkaido, more specifically  Chitose and Naganuma and explore the world of Japanese spirits. Visit a renowned whiskey distillery in the Maoi area of Naganuma, where master blenders create exquisite blends using time-honored techniques. Discover the intricate process of brewing beer at the Kirin brewery in Chitose and indulge in a tasting session of their Ichiban shibori. There's also a tasty meal included in the tour to keep your palate ready for more refined beverages! 
Book here
6. Shizuoka Tea Picking Private Experience
Escape the city bustle and embrace the tranquility of Shizuoka's tea fields. Engage in a private tea-picking experience, plucking fresh leaves under the guidance of tea masters. Immerse yourself in the peaceful surroundings as you learn about the various tea varieties and the traditional cultivation methods. Afterward, enjoy and savor the delicate flavors of freshly brewed tea, as well as take home a variety with you to enjoy!
Book here
If you plan to stay in Shizuoka any longer, especially in the summer, be sure to check out the beaches!
7. Full Day Mud Dyeing Experience & Hydrangea Flowers Viewing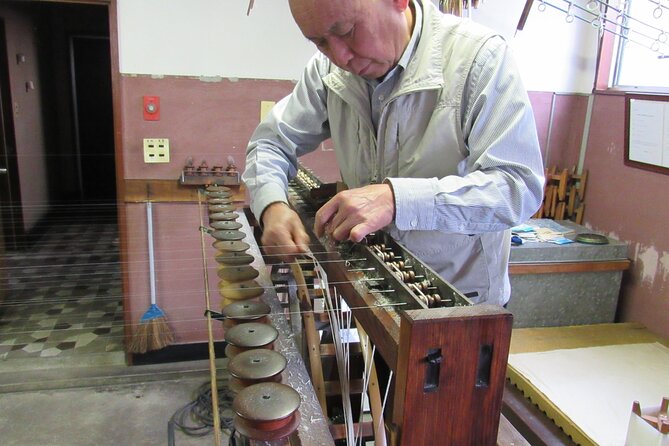 Unleash your creativity and try your hand at the intricate mud dyeing techniques. Join this hands-on workshop in Tokyo, where you'll learn the art of mud dyeing, known as Dorozome. Create unique patterns on cloth using natural pigments and take home a one-of-a-kind souvenir. In addition, explore the enchanting beauty of 10,000 hydrangea flowers in full bloom on Mt. Hydrangea (yes, translated from Japanese, that is actually the name!), adding a touch of nature to your cultural experience. You'll also be able to enjoy a traditional Kaiseki-style lunch!
Book here
8. Knife Factory and Craft Walking Tour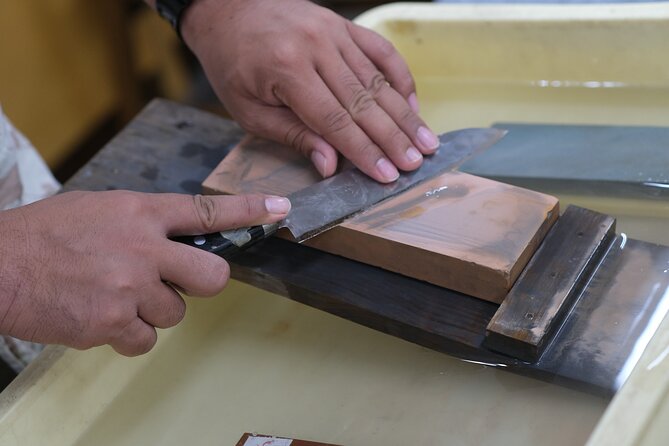 Discover the ancient craft of knife making in Sakai, a city renowned for its exceptional blades. This walking tour takes you through the process of forging and sharpening traditional Japanese knives. Meet skilled craftsmen who have honed their craft for generations and witness their meticulous attention to detail. You'll have the chance to order your own custom blade and watch it be prepared in front of you! Visit the local museum afterward to learn more about knife history, as well as more about Sakai. Also, you'll be able to enjoy the regionally famous sweet, Yatsuhashi, which also makes for a great souvenir. 
Book here
9. Ramen Cooking Class at Ramen Factory in Kyoto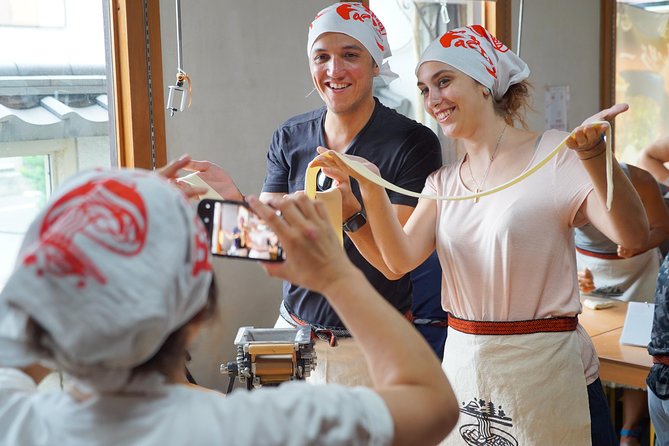 Delve into the world of Japan's most beloved comfort food—Ramen! Or is it just our favorite? Let's not argue… anyways, Join a cooking class at the Ramen Factory in Kyoto and learn to make this iconic dish from scratch. Under the guidance of experienced chefs, craft your own noodles, simmer flavorful broths, and assemble your personalized bowl of Ramen. Unleash your culinary creativity as you experiment with toppings and seasonings. Savor the satisfaction of devouring a steaming bowl of your own creation. Slurp away! 
Book here
10. Exploring Nada Sake Breweries Kobe Private Tour with Government-Licensed Guide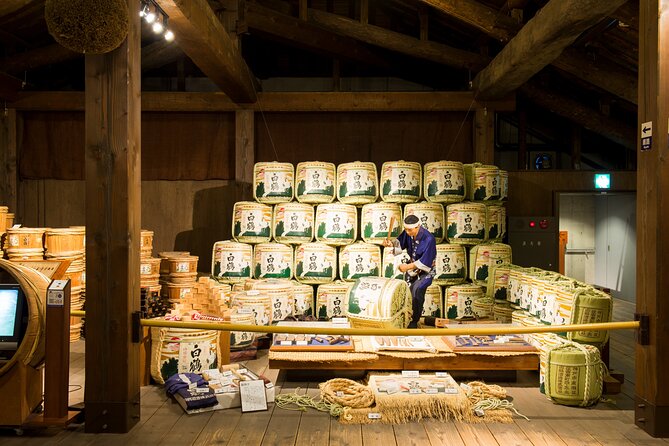 Complete your manufacturing tour adventure in the city of Nada, the sake capital of Japan, where sake breweries teem and await your exploration. Embark on a private tour with a knowledgeable guide and dive into the world of Nada Sake. Learn about the intricate sake brewing process and discover the nuances that define each brew. With a variety of 8 different breweries to choose from, it will be no problem to savor the flavors of different sake varieties through tastings and gain insights into the rich cultural heritage of sake production. 
Book here
Japan Wonder Travel Tours
Japan Wonder Travel is a travel agency that offers guided tours throughout Japan.
From private walking tours to delicious Food and Drink tours, we can help you organize the best tours just for you! If you want to explore Japan and learn more about the history and backstories of each area you are visiting, our knowledgeable and friendly English speaking guides will happily take you to the best spots!
In addition, we can provide you with any assistance you may need for your upcoming trip to Japan, so please feel free to contact us if yu have any questions or need some help!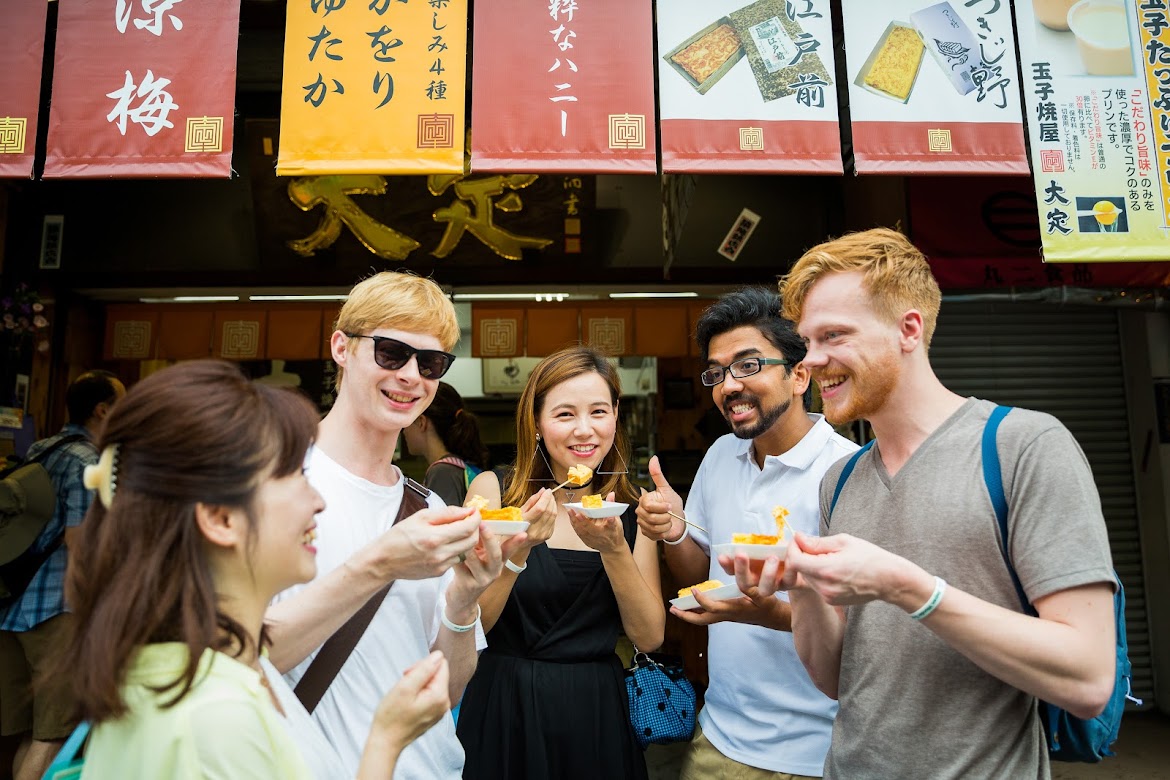 ▶Tokyo 1–Day Highlights Private Walking Tour (8 Hours)
There's no better way to explore an area than taking a tour with a knowledgeable local guide. You will have the chance to learn about the history and interesting background stories of Tokyo, as well as discover some hidden gems which can be hard to do without a guide.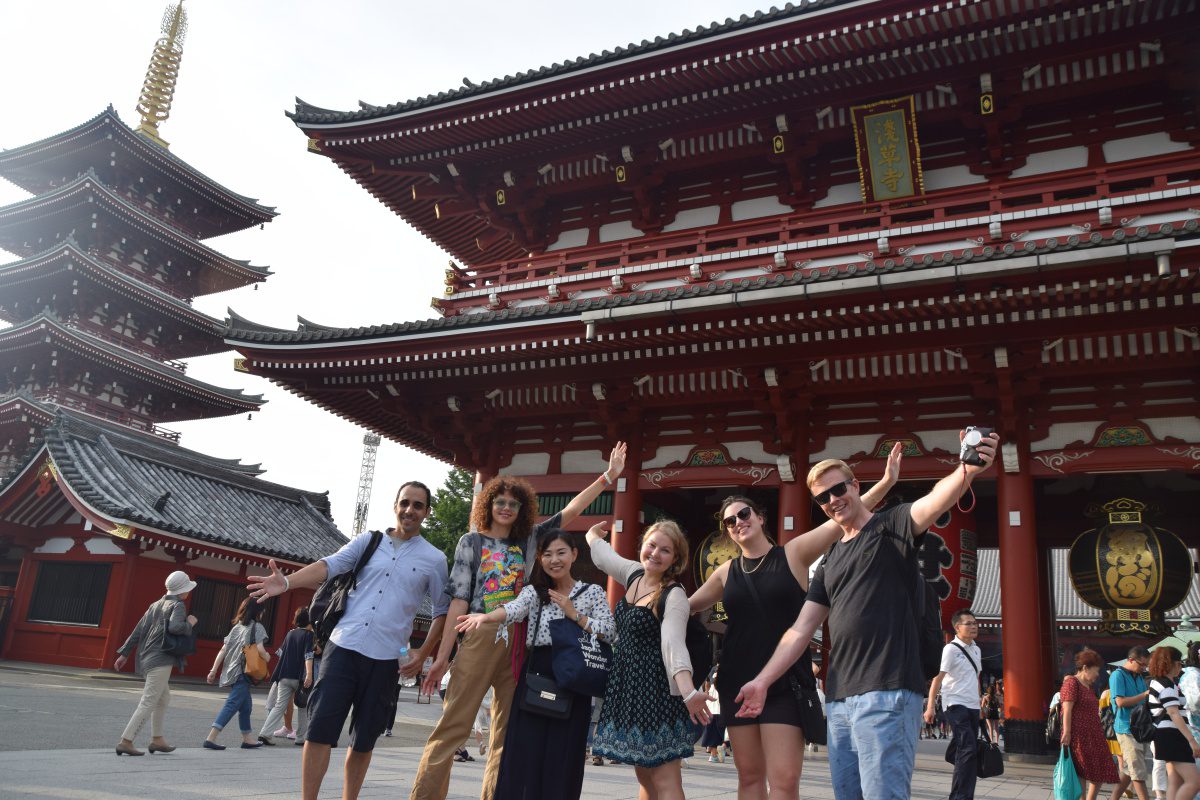 ▶Mt. Fuji Day Trip Bus Tour from Tokyo
Experience the breathtaking views of Mt. Fuji by visiting the highlights of the area on our guided sightseeing bus tour! Departing from Shinjuku in central Tokyo, you can travel comfortably to all of the best spots in the area by bus.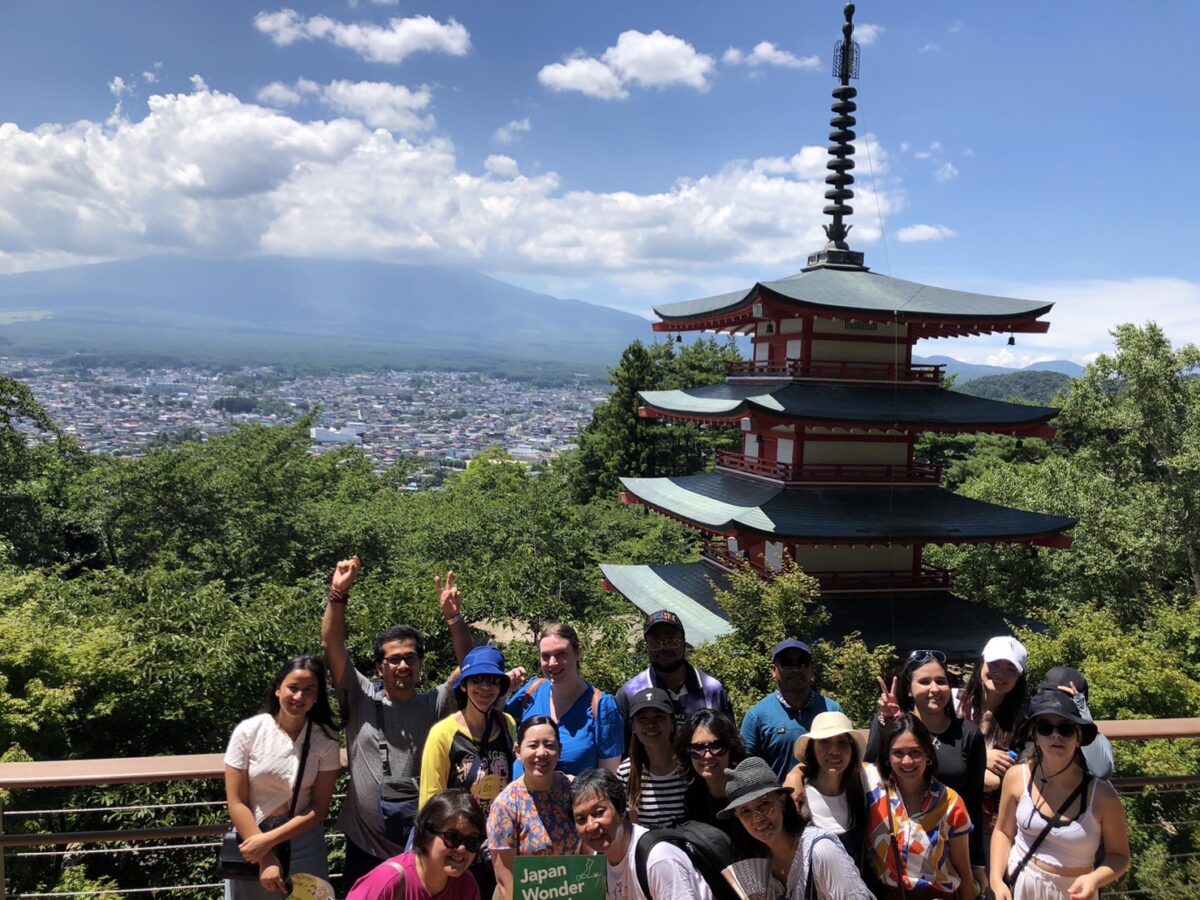 Follow us on Instagram, Facebook, Twitter, and TikTok for more travel inspiration. Or tag us to get featured!
Happy traveling!
Stay informed of the best travel tips to Japan, the most exciting things to do and see, and the top experiences to have with the Japan Wonder Travel Newsletter. Once every two weeks we will introduce you to our latest content.
Other Articles you Might Enjoy