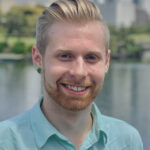 Writer's Profile
Bryce was born in California, and raised near Seattle, Washington! He's been living in Japan for about 5 years now, the first 3 spent studying at Temple University Japan. His main passion in life is writing and producing music, more specifically EDM if anyone is curious! He is very fond of snowboarding, cooking, traveling, playing video games; all of which he'd ideally enjoy with the company of his great friends.
This post may contain some affiliate links. When you click through and make a purchase we may receive some commission, at no extra cost to you.
Are you ready to embark on a culinary adventure in Tokyo? Look no further! Japan is known for an epic dining experience: Tabehodai, which means all-you-can-eat! They also offer Nomihodai, which means all-you-can-drink; these options are often found at Izakaya, or Japanese pubs. Some restaurants offer both, and that's what we're here to talk about. These are great options for large groups or even just with a few hungry buddies! Either way, you'll be able to start your dining experience with peace of mind knowing that the food and drinks will keep flowing and you won't have to worry about the price increasing. From traditional Japanese delicacies to sizzling barbecues, these gastronomic havens offer a wide selection of options to satisfy even the most discerning palates. So, loosen your belt and let's dive into the best all-you-can-eat/drink spots in Tokyo!
1. Taiko Chaya
First on our list is located in the bustling central business district of Nihombashi, Taiko Chaya is a popular option for those who love fresh seafood! Focused on Maguro (raw tuna), they are a Sashimi-lovers favorite lunch spot! Their all-you-can-eat menu is only available for lunch, but caters very well and does have some items in their buffet-style menu for the non-tuna lovers. Don't miss out on this great lunch spot to get your tummy full of delicious fresh fish straight from Toyosu market!
2. Onyasai
If you're a fan of hot pot, Onyasai is the place to be. With several locations across Tokyo, this restaurant is renowned for its shabu shabu dining experience. Immerse yourself in a bubbling cauldron of flavorful broth and indulge in an array of fresh vegetables, thinly sliced meats, and delectable dipping sauces. In fact, one of their claims-to-fame is their wide variety (around 60!) of domestically sourced veggies! Don't forget to try their tasty ponzu sauce, a citrusy delight that perfectly complements all the dishes. Onyasai guarantees a warm and satisfying feast that will leave you feeling nourished and content.
3. Yakiniku Gen-Chan
Prepare to unleash your inner carnivore at Yakiniku Gen-Chan. This Yakiniku (Japanese barbecue) paradise in Shinjuku offers a premium all-you-can-eat meat extravaganza 24 hours a day. Choose from a variety of high-quality cuts, such as Wagyu beef and succulent pork, and sizzle them to perfection on the tabletop grill complete with charcoal to ensure that signature BBQ taste! With casual ambiance and reliable service, this is a place you can come (literally) any time and have an epic feast!
4. Sushi Sakaba Fujiyama
For Sushi aficionados, Sushi Sakaba Fujiyama is a dream come true. Step into this cozy restaurant and indulge in an unlimited parade of mouthwatering Sushi creations. From traditional Nigiri to innovative rolls, their skilled Sushi chefs meticulously craft each piece to perfection. Feast on the freshest fish sourced directly and daily from Toyosu and experience the harmony of flavors that define authentic Japanese Sushi. Try their main store in Akihabara for a great experience, but their other locations certainly won't disappoint!
5. Rokkasen
Located in the bustling area of Shinjuku, Rokkasen offers a heavenly rendezvous with Japanese barbecue and seafood delights. Their all-you-can-eat course features an extensive selection of premium meats, including mouthwatering Wagyu beef, as well as an array of seafood options like succulent shrimp and tender scallops. Indulge in the art of grilling your own food and savor the smoky aromas that fill the air. With its vibrant atmosphere and top-quality ingredients, Rokkasen promises an unforgettable dining experience.
6. Gut's Soul
If you're in search of another delectable Yakiniku choice, Gut's Soul in Yoyogi is surely a destination for you to consider. One of the best things about this joint is that it's well known for being one of the cheapest Yakiniku spots in Tokyo. The amount of tasty meat you can chow down on will surely pair well after a day of fun in the nearby Yoyogi park and its other nearby areas worth adventuring in!
7. Numazuko Kaisho
Craving fresh seafood but looking for a budget-friendly option like Gut's Soul? Look no further than Numazuko Kaisho, which is certainly a competitor of Taiko Chaya's! This buffet style seafood restaurant offers an all-you-can-eat experience that won't break the bank. The immense variety of seafood dishes ready for you to pile onto your plate is eye-opening and mouth-watering. And of course, their variety of food is matched perfectly with a wide selection of self-serve alcoholic drinks! This is certainly a wondrous place to be if seafood and bottomless drinks is your thing.
8. Kakigoya Oystershack
Oyster lovers, rejoice! Kakigoya Oystershack in Shinbashi is a seafood paradise that will satisfy your cravings. Indulge in their all-you-can-eat oyster extravaganza and savor the briny, creamy goodness of fresh oysters. Whether you prefer them raw or grilled, Kakigoya Oystershack has got you covered. They also offer a decent variety of other items other than oysters! With its relaxed and rustic atmosphere, this restaurant offers a delightful retreat for seafood enthusiasts. Bring your own drink at a small cost if you like!
9. Merino
Merino is the ultimate destination for those seeking both Shabu Shabu and Yakiniku experiences. With multiple locations across Tokyo, this restaurant caters to your preferences, whether you're craving tender slices of meat dipped in flavorful broths or sizzling grilled delights. Indulge in their all-you-can-eat course and savor the best of both worlds. With a focus on high-quality ingredients and a warm ambiance, Merino provides a memorable dining experience that showcases the essence of Japanese cuisine. A quirky but not unheard of style here is cotton candy in the broth! It may sound wild, but definitely give it a try!
10. Churrasco Restaurant Alegria
If you're a meat lover with a hankering for Brazilian flavors, look no further than Churrasco Restaurant Alegria. This all-you-can-eat churrascaria in Tokyo offers a carnivorous feast with a touch of Latin flair. With an assortment of mouth watering grilled meats carved at your table, you'll be treated to an abundance of flavors and textures. From juicy beef cuts to succulent sausages, every bite is a celebration of bold flavors. So, bring your appetite and experience the vibrant energy of Brazilian barbecue at various locations throughout Tokyo.
Japan Wonder Travel Food Tours
Japan Wonder Travel is a travel agency that offers guided tours throughout Japan. 
From private walking tours to delicious Food and Drink tours, we can help organize the best tours just for you! If you want to explore Japan and learn more about the history and backstories of each area you are traveling in, our knowledgeable and friendly guides will happily take you to the best spots! 
In addition, we can provide you with any assistance you may need for your upcoming trip to Japan, so please feel free to contact us if you have any questions or need some help!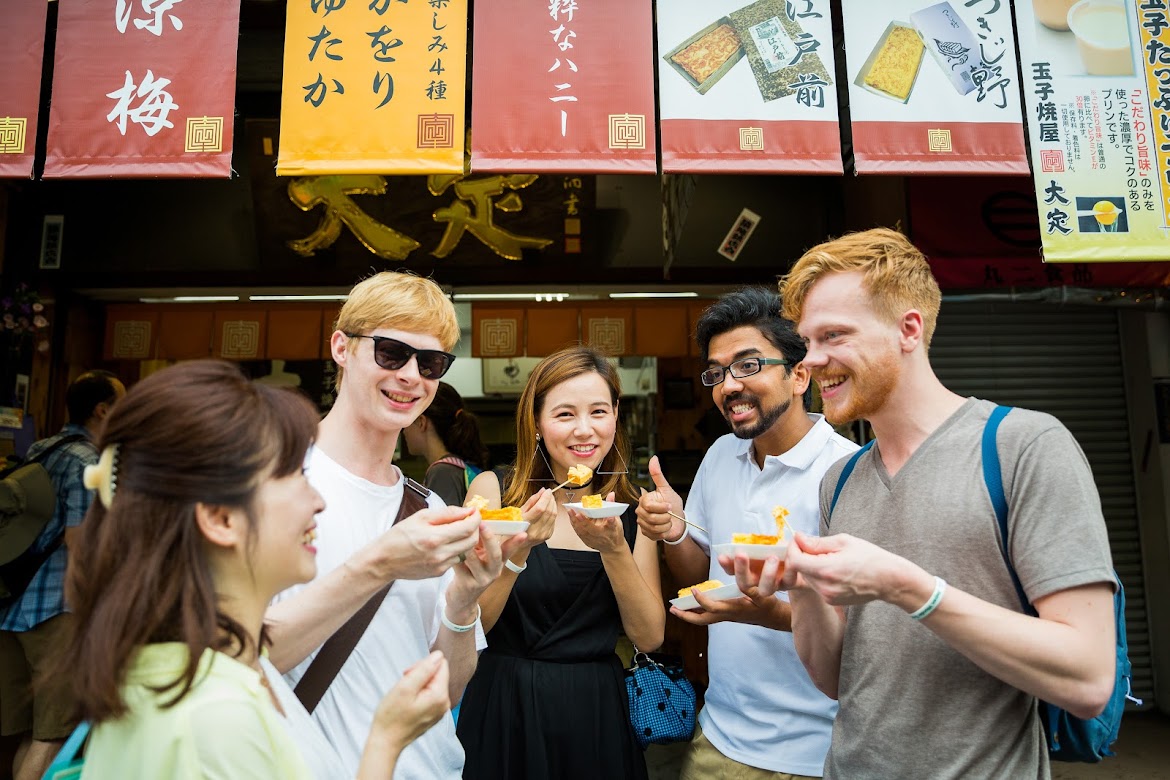 ▶Tokyo Local Street Food and Drink Tour @Sunamachi
This food tour will take you to one of the lesser-known areas of Tokyo, that is Sunamachi Ginza. You will walk through the shop filled street with your guide and be able to try some of the delicious local street foods including tempura, inari sushi, oden, among others!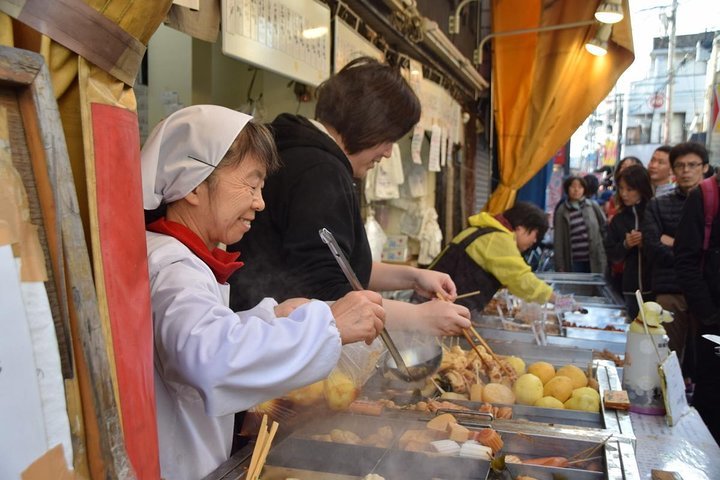 ▶Kyoto Food and Drink Tour @Nishiki Street & Gion
If you're looking to learn more about the culture and the local cuisine of Kyoto, this is the perfect tour for you! Take part in this Kyoto food and drink tour and explore the 400-year-old market and the famous Gion district.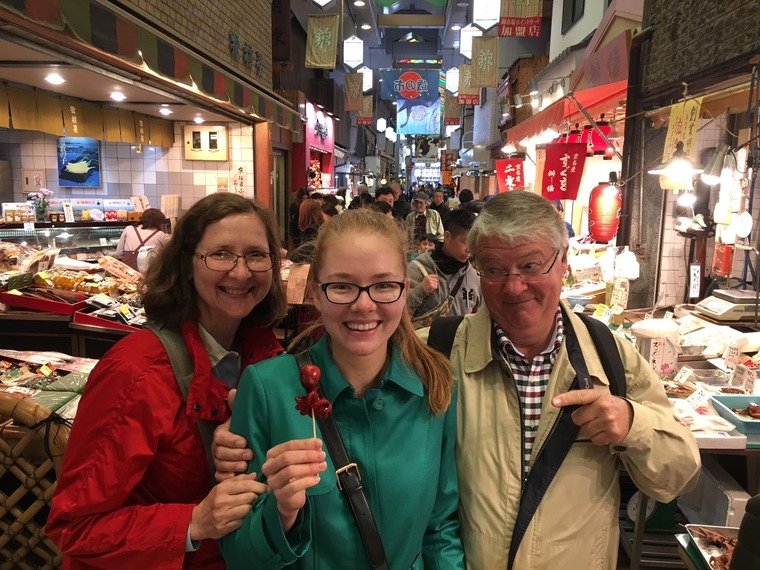 Follow us on Instagram, Facebook, Twitter, and TikTok for more travel inspiration. Or tag us to get featured!
Happy traveling!
Stay informed of the best travel tips to Japan, the most exciting things to do and see, and the top experiences to have with the Japan Wonder Travel Newsletter. Once every two weeks we will introduce you to our latest content.
Other Articles you Might be Interested in