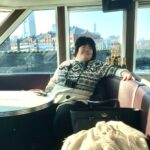 Writer's profile
Mao Goto is a Japanese freelancer who was born in Hayama, Kanagawa prefecture, and raised in Tokyo. Since 2016 she lives in the Taito Ward, home to a lot of Japanese culture hotspots such as Asakusa, Akihabara, and Ueno. She has been interested in the field of English education in Japan and got her Master's degree in March 2020. A lover of photography, travel, sweets, and cross-stitch. Contact her via Facebook.
This post may contain some affiliate links. When you click through and make a purchase we may receive some commission, at no extra cost to you.
Japan is a major rice-producing country, and alcohol made from rice is very popular throughout the country. Sake is now enjoyed not only in Japan, but also around the world and has many fans. Sake is made by fermenting rice with koji (malted rice) and water, and its history is said to date back to the Jomon period. Sake is a deep world that varies in taste depending on the ingredients and the region where it is made. To learn more about sake itself, please refer to this article. In this article, we will focus on the regions of Japan where sake production flourishes.
1. Niigata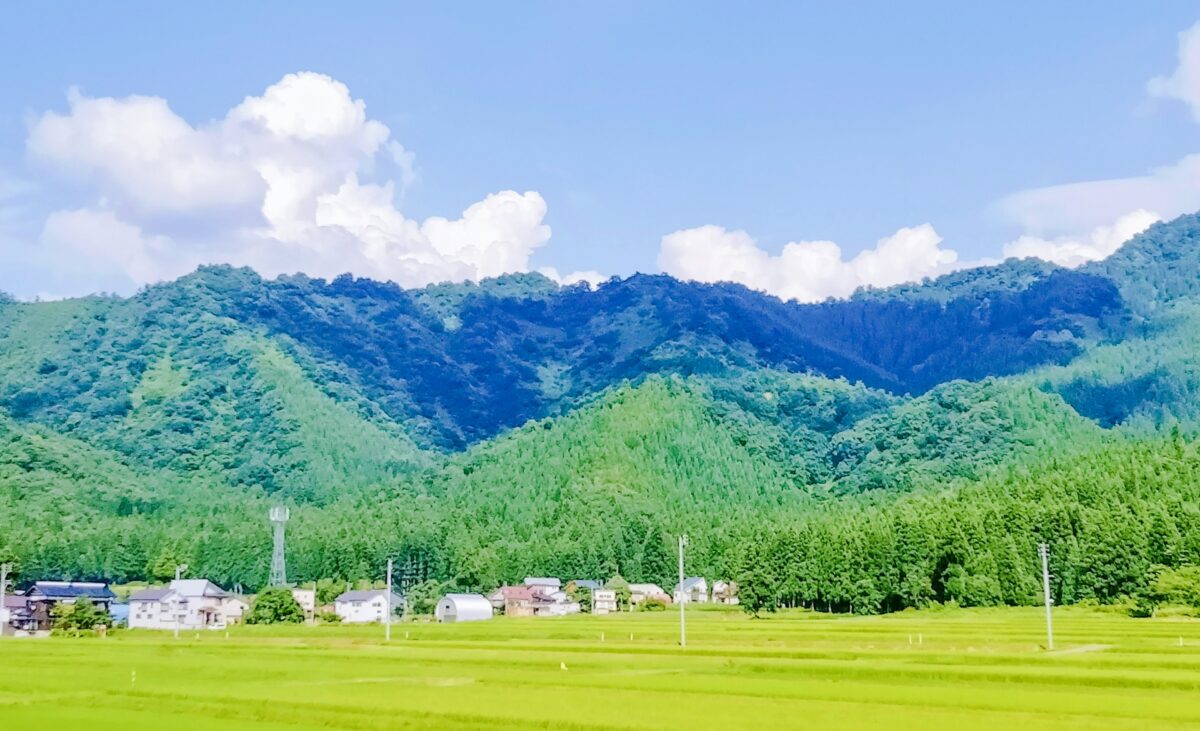 Niigata Prefecture is said to be home to 90 sake breweries, making it the third largest producer of sake in Japan. It is one of the most famous sake-producing regions in the central part of Japan. Niigata Prefecture is also famous as one of the leading rice-producing regions, which explains the development of sake production there. Famous sake brands include Kubota, Hakkaisan, and Koshi no kanbai. Sake in Niigata Prefecture is characterized by its light, dry taste and rich, umami flavor. It is therefore considered to go well with meals with a clean taste.
2. Ibaraki
Ibaraki is blessed with beautiful water, and as a result, has more sake breweries than any other prefecture in the Kanto area. One of the oldest sake breweries is Sudo Honke, which has been brewing sake since the Heian period and is said to be the oldest sake brewery in Japan. Sudo Honke is proud of its "花薫光 (Kakunkou)" brand sake, which was served to the leaders of the 2016 Ise-Shima Summit during dinner. Ibaraki's sake is basically light and dry, but the taste varies from brewery to brewery. It is a good idea to try a variety of Ibaraki sake.
3. Akita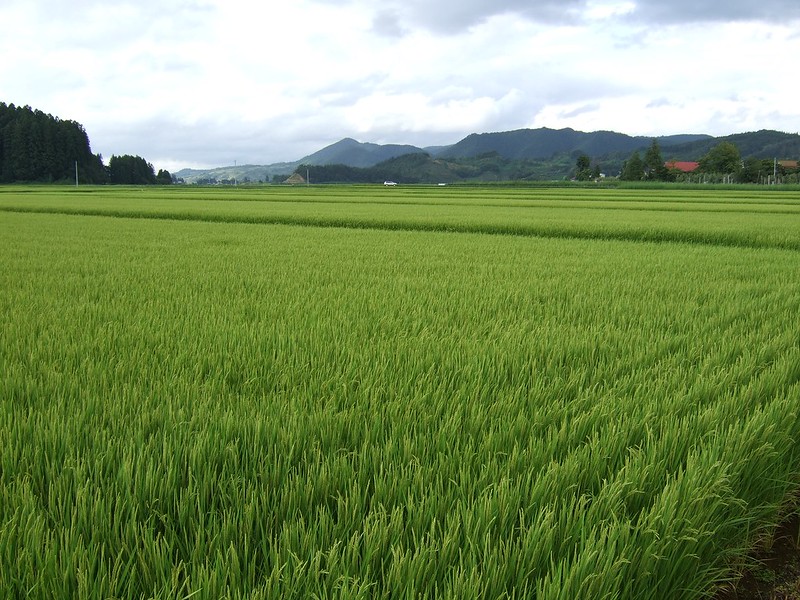 Akita Prefecture is famous as the nation's leading rice-producing region, and of course it is also famous for sake production. The prefecture's rivers are rich in minerals, and the water is ideal as an ingredient for sake brewing. Many sake breweries have been in business for over 100 years, making Akita one of the leading sake-producing regions in the Tohoku region. One of the characteristics of sake produced in Akita is that it has a very mild, yet gentle and fine taste on the palate. It is also very easy to drink because of its refreshing taste. A famous brand is the "No. 6 Series" by Aramasa Shuzo. It is their standard product and is a delicious sake with an elegant and pleasantly sweet taste.
4. Hyogo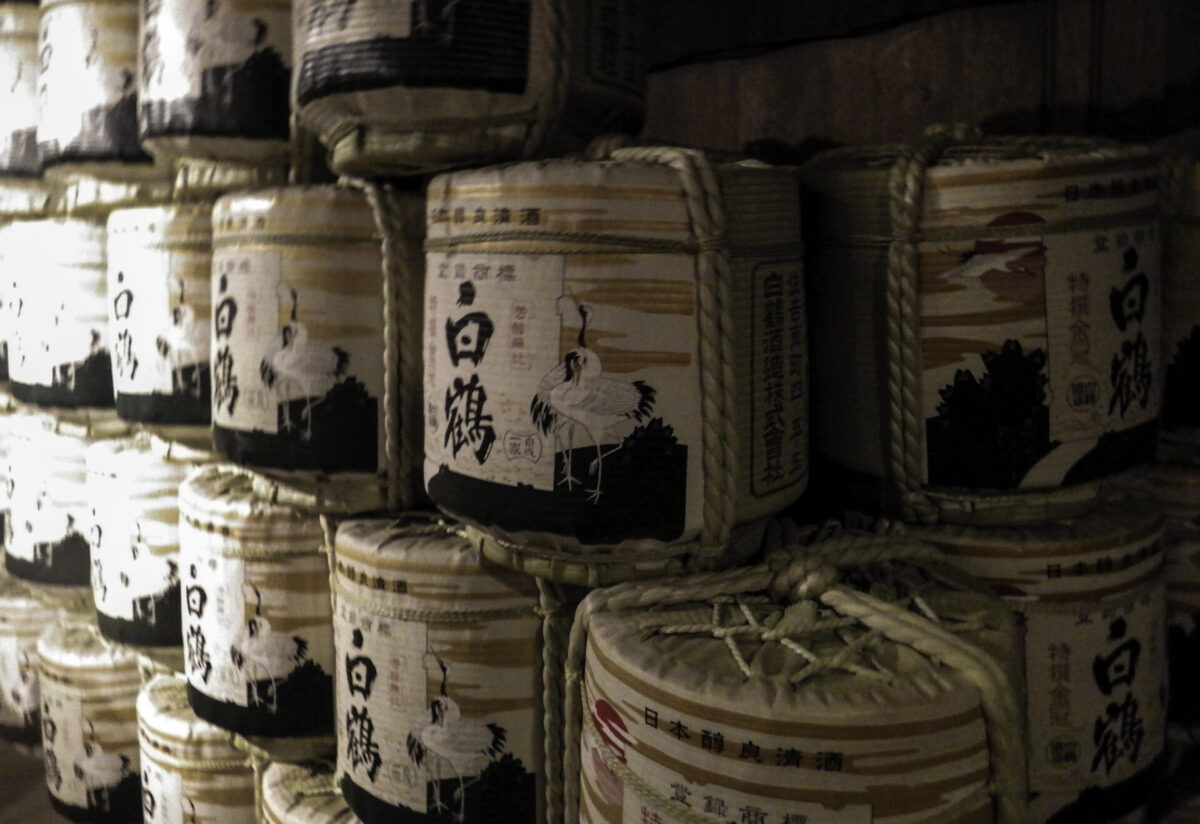 Hyogo Prefecture is said to currently be home to about 70 sake breweries and is famous as the location of many of the nation's major sake breweries. For example, the companies that make "One Cup Ozeki", sold in many convenience stores and supermarkets in Japan, are located in Nishinomiya City, Hyogo Prefecture, as is the company that makes "Hakutsuru Maru", a classic sake brand in paper cartons, in Kobe City, Hyogo Prefecture. The city of Nada in Hyogo Prefecture is famous for its dry sake, known as "灘の男酒 (Nada no Otoko Zake, Manly sake of Nada)". It is a sake region recommended for those who like dry sake with a strong texture.
5. Nagano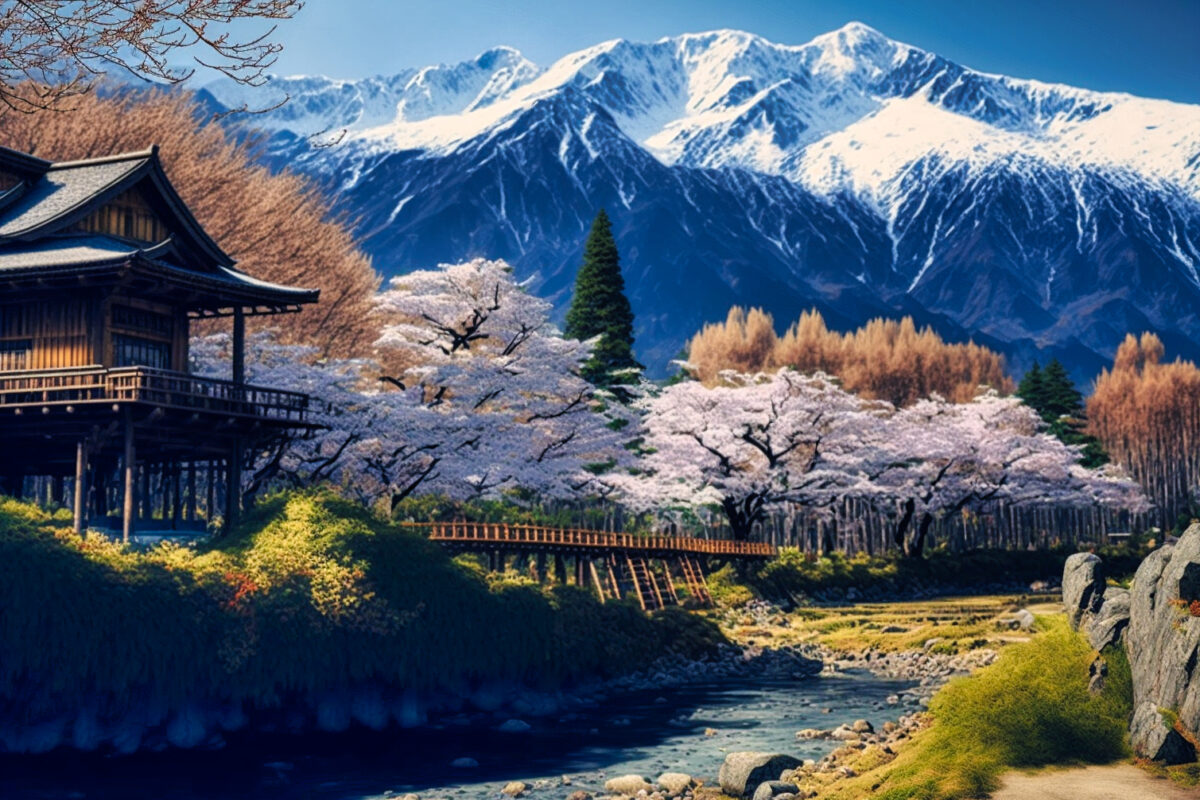 Sake is also actively produced in Nagano, one of the heaviest snowfall areas in Japan. Blessed with beautiful nature, including mountains and rivers, Nagano has an environment conducive to making very good sake, which probably contributes to the deliciousness of Nagano's sake. Sake from the northern part of the country is said to be very sharp, sake from the eastern part is light, and sake from the southern part of the country is sweet. The most famous sake brewery in Nagano is Osawa Shuzo, whose "Meikyo shisui" brand is famous throughout Japan. It is very popular for its clear and crisp taste.
6. Fukushima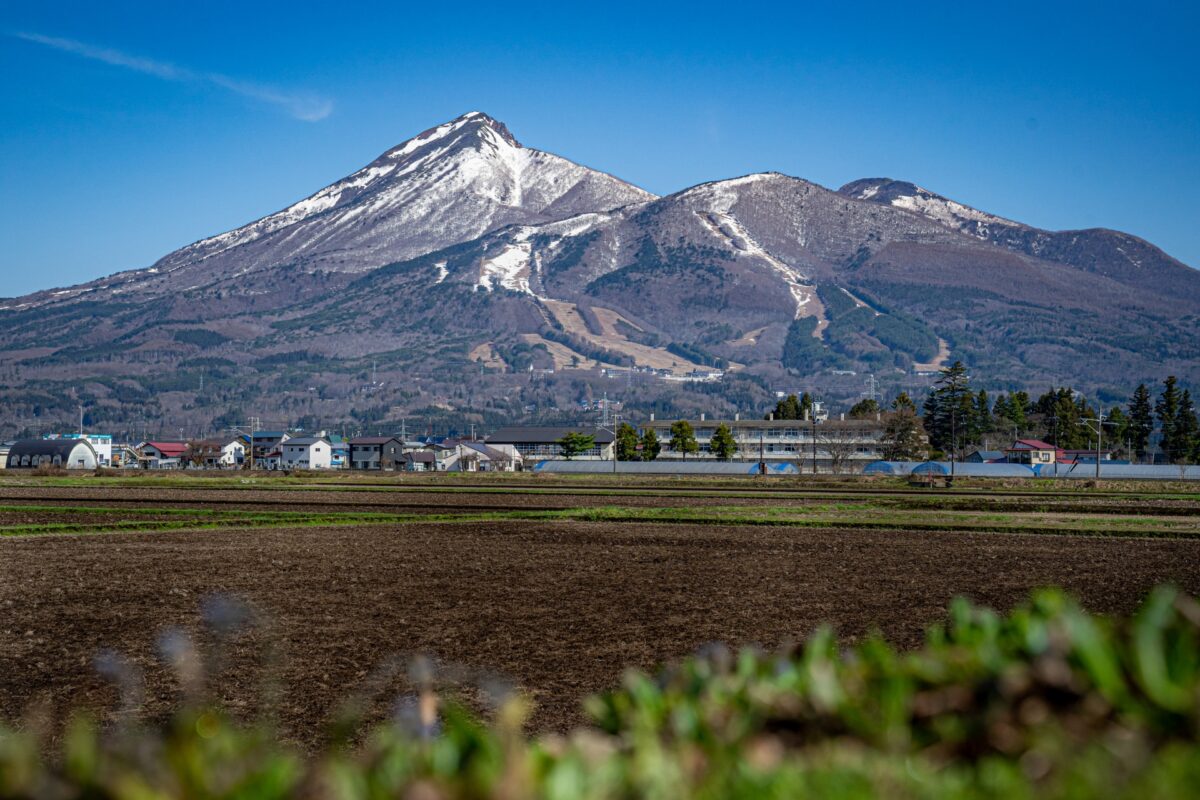 Fukushima is also famous for producing high quality sake. Thanks to a favorable climate that produces high-quality rice and clean river water, there is a wide variety of delicious sake in Fukushima. There are 66 sake breweries scattered throughout, and they are still engaged in friendly competition to produce the best sake in the country. Sake from Fukushima is often characterized as light, mellow, and flavorful. The recommended Fukushima sake is the "Hirotogawa" brand from Matsuzaki Shuzo. It is a delicious sake with a mellow aroma and the natural sweetness of rice.
7. Kyoto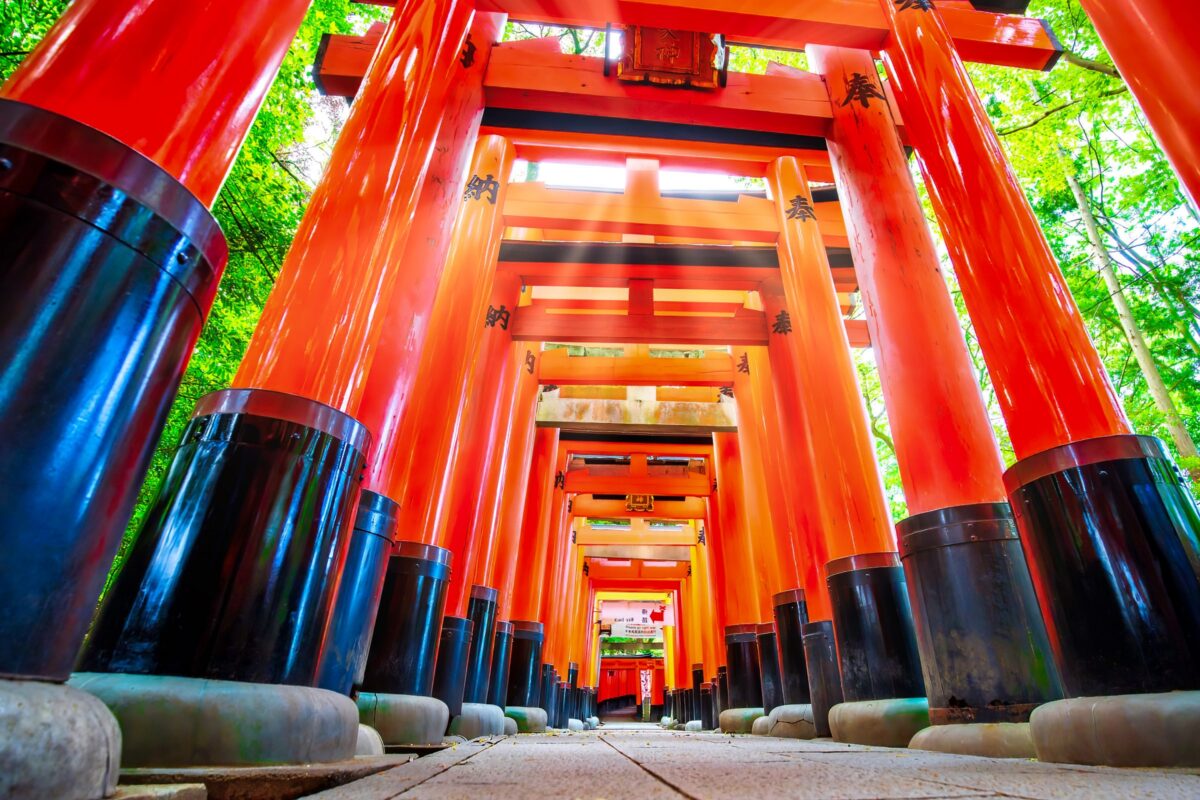 The culture of sake has grown very strong here in Kyoto, which is also a sacred place for Japanese culture. One of the most famous sake regions in Kyoto is Fushimi. The water in Fushimi was called "伏水 (fushimizu") because of its beautiful, mild, and delicious taste. For this reason, sake produced in Fushimi is characterized by a soft, mild, and pleasant one. It is also popular among women for its sweet taste. The most famous sake brewery in Fushimi is the "Kizakura" brand by Kizakura Shuzo. Its mild taste does not interfere with the taste of food and is very easy to drink.
8. Saga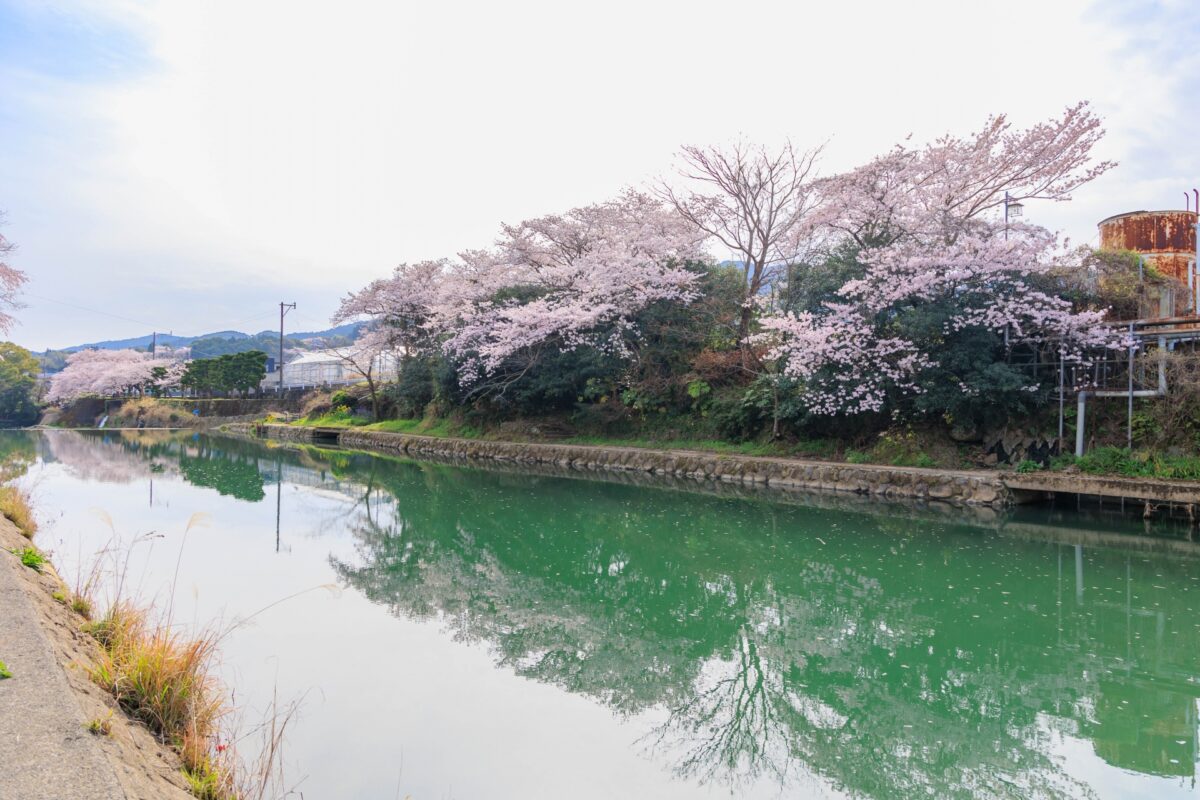 Although the Kyushu region has a strong image of shochu, Saga is actually a famous rice-producing region. Saga is also blessed with a good water supply and sake production is also thriving. Saga Prefecture is particularly focused on sake production, and only sake products that pass the three criteria of "all ingredients are made in Saga Prefecture", "made in Saga breweries", and "pass a smell and aroma test" are allowed to bear The "SAGA認定酒 (the official Saga Certified Sake label)". This label is truly proof of Saga's confidence in its sake. Sake from Saga Prefecture is characterized as mellow and sweet. It is said to go well with fish and meat dishes. "Nabeshima" series from Saga's Fukuchiyo Shuzo is a product that offers a strong sense of the fine sweetness and flavor of the rice.
9. Yamagata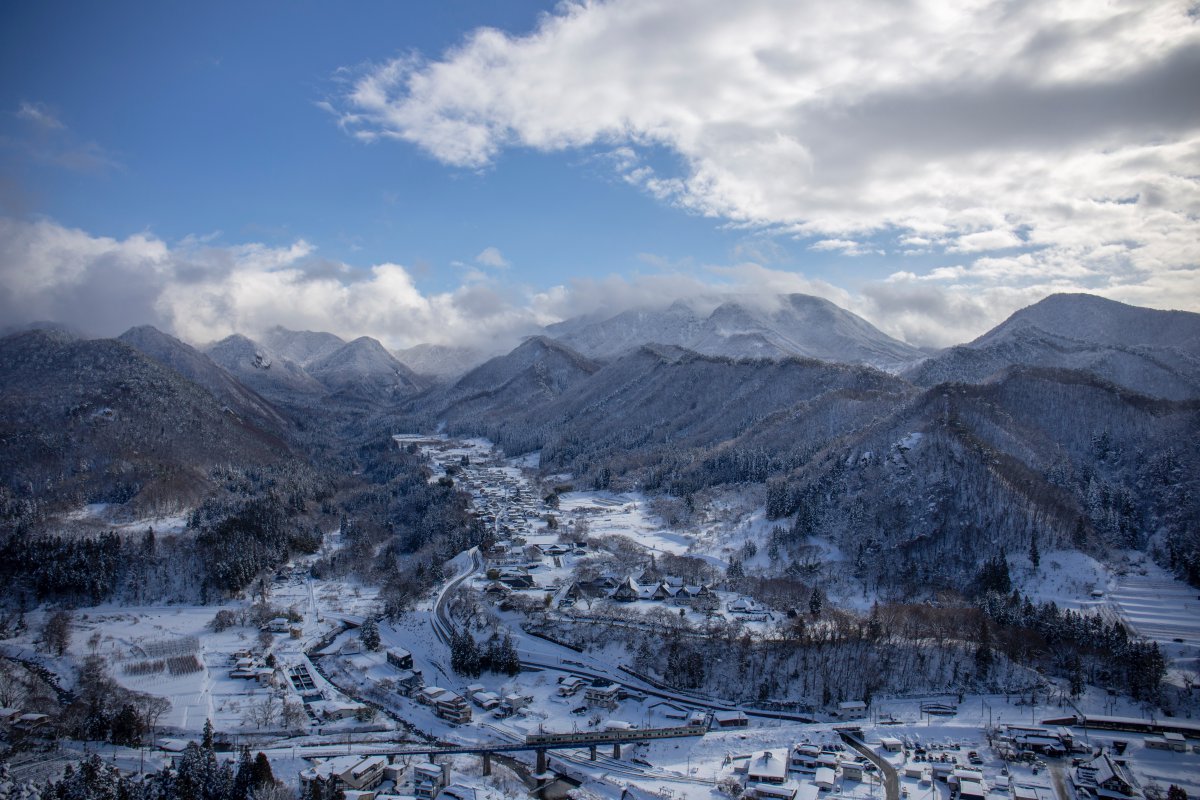 The fertile land from the mountains in Yamagata provides the foundation for fine water and rice cultivation, and this is what makes Yamagata such a good place to make sake. Yamagata has been dedicated to sake brewing research for about 20 years, and their passion for sake making is second to none, as they have been developing yeast strains and rice varieties that are best suited for sake making. The recommended sake produced as a result of these efforts in Yamagata is the "Tatenokawa" brand from the Tatenokawa Shuzo. It is made from 50 percent rice for sake produced in Yamagata Prefecture. With an alcohol content of 14%, it is recommended for sake beginners.
10. Hiroshima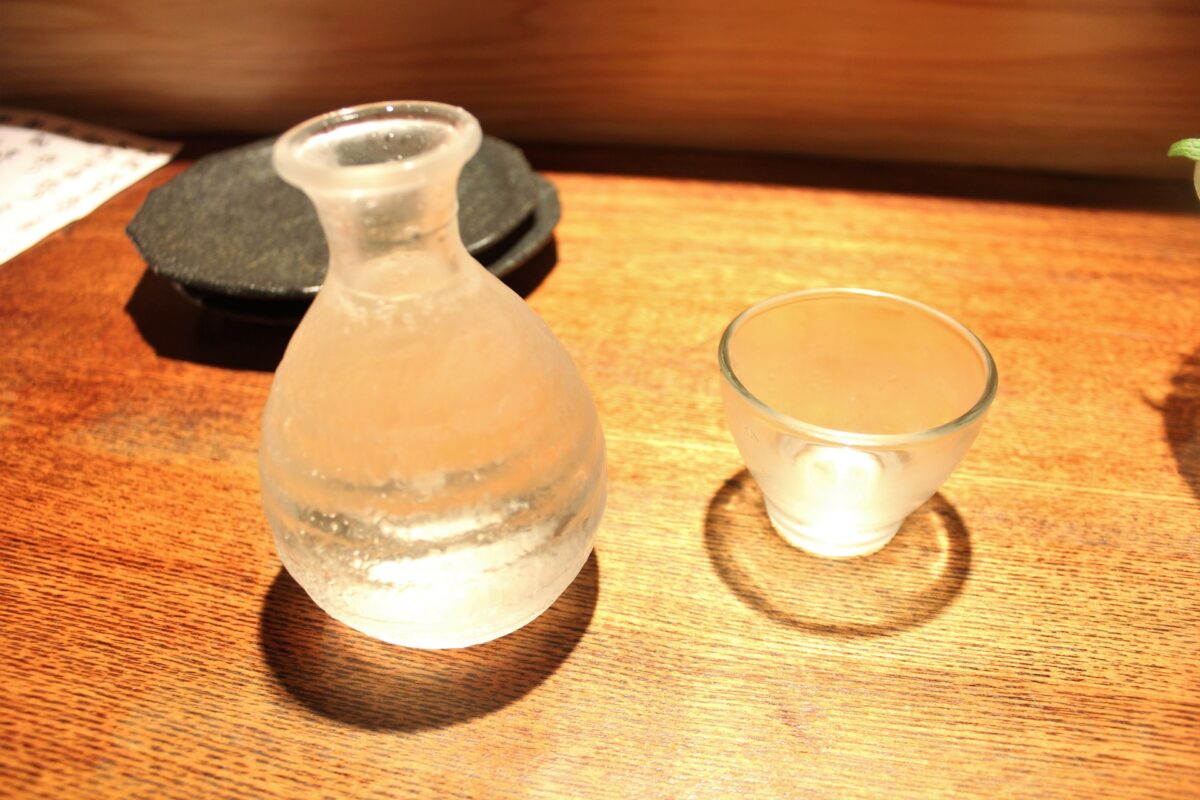 Finally, we go to Hiroshima. Saijo in Hiroshima is famous for its sake, and is counted among Japan's top three sake-producing regions, along with Fushimi in Kyoto and Nada in Hyogo. Saijo's sake brewery street, with its whitewashed houses and beautiful brown roofs, is an ideal spot for sightseeing. Sake produced in Saijo has a mild and pleasant taste that takes advantage of the soft water. It is also a favorite sake to drink during meals. The city's most famous sake brewing company is Kamotsuru Shuzo. Their "Kamotsuru" series is popular for its full flavor and refreshing taste.
In this article, we have featured regions that focus on sake production, but have you found any sake that you would like to try? Regions with clean rivers and delicious rice have developed as the best areas for sake production and have long been enjoyed by many sake fans. Why not try the supreme sake produced by sake brewing artisans!
Recommended Sake Tours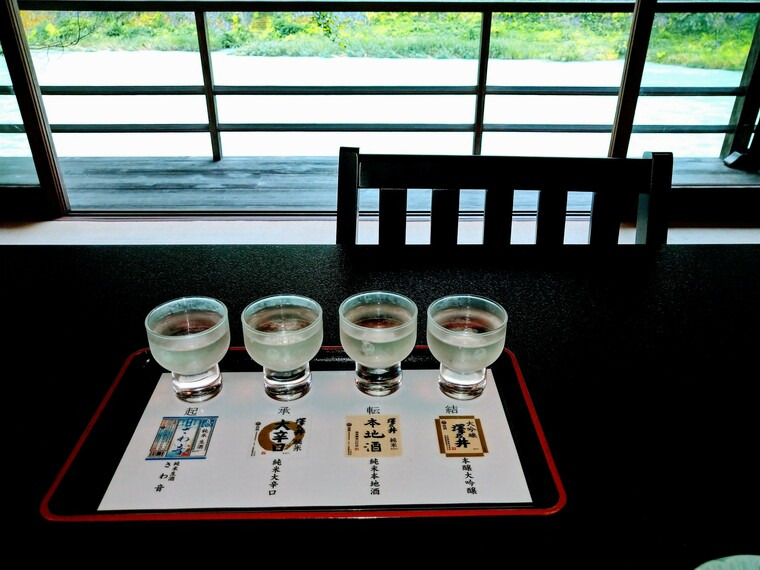 World Champion Sake Brewery in Ome (West Tokyo) Tour
300 years old Ozawa Brewery is the sake brewery that won the French Kura Masters Sake Contest's President Prize 2021. The guide who happens to be a friend of the head of the brewery will take you to that renowned brewery where you can learn the secret of making great sake, try several sake tastings, and have lunch at a riverside restaurant. Before visiting the brewery, you will stop by Gyokudo Art Museum with a beautiful Japanese garden.
Japan Wonder Travel Food Tours
Japan Wonder Travel is a travel agency that offers guided tours throughout Japan. 
From private walking tours to delicious Food and Drink tours, we can help organize the best tours just for you! If you want to explore Japan and learn more about the history and backstories of each area you are traveling in, our knowledgeable and friendly guides will happily take you to the best spots! 
In addition, we can provide you with any assistance you may need for your upcoming trip to Japan, so please feel free to contact us if you have any questions or need some help!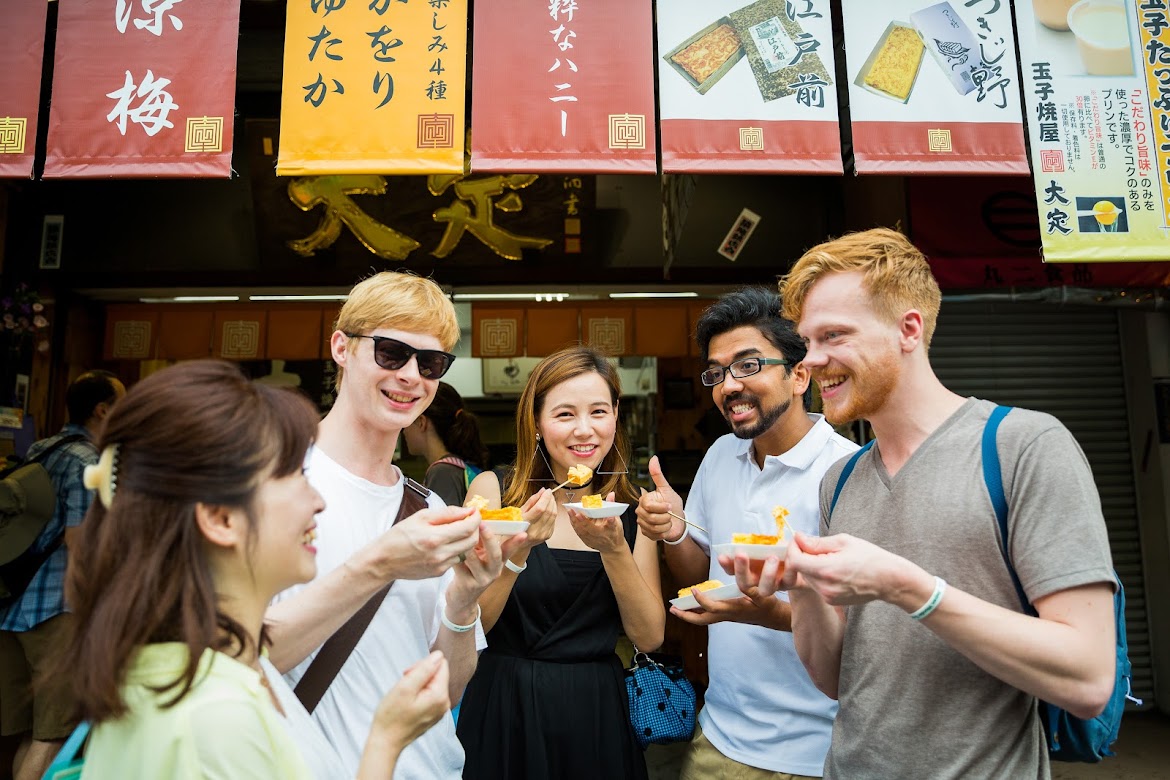 ▶Tokyo Local Street Food and Drink Tour @Sunamachi
This food tour will take you to one of the lesser-known areas of Tokyo, that is Sunamachi Ginza. You will walk through the shop filled street with your guide and be able to try some of the delicious local street foods including tempura, inari sushi, oden, among others!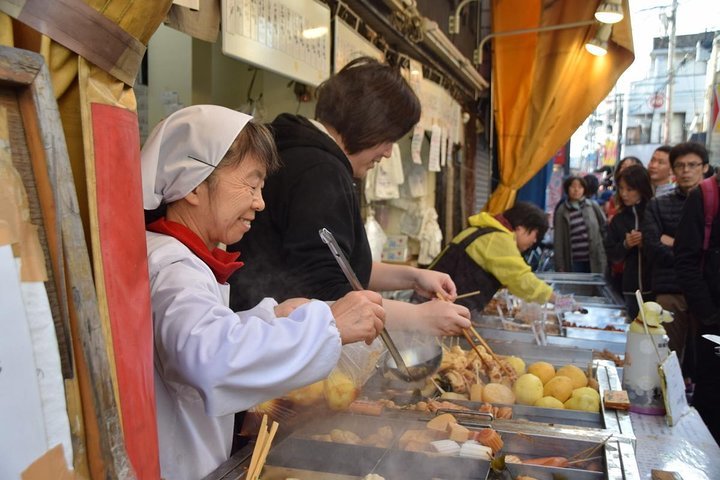 ▶Kyoto Food and Drink Tour @Nishiki Street & Gion
If you're looking to learn more about the culture and the local cuisine of Kyoto, this is the perfect tour for you! Take part in this Kyoto food and drink tour and explore the 400-year-old market and the famous Gion district.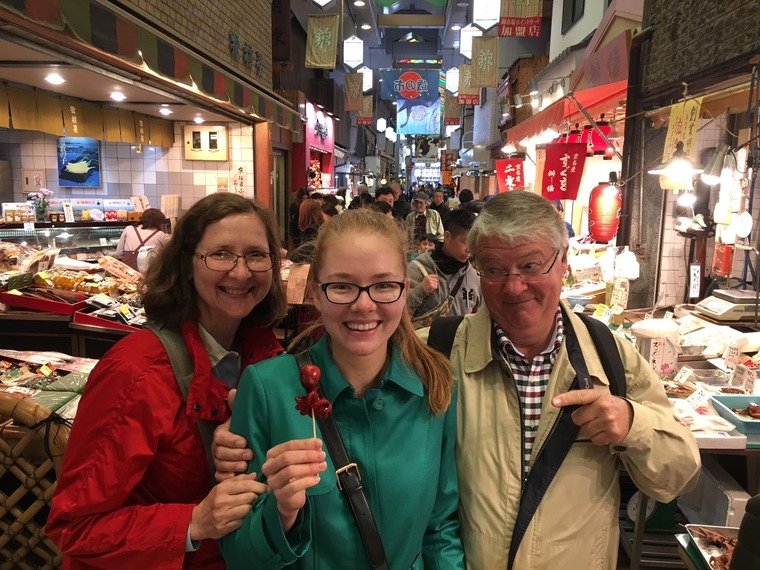 Follow us on Instagram, Facebook, Twitter, and TikTok for more travel inspiration. Or tag us to get featured!
Happy traveling!
Stay informed of the best travel tips to Japan, the most exciting things to do and see, and the top experiences to have with the Japan Wonder Travel Newsletter. Once every two weeks we will introduce you to our latest content.
Other articles you might be interested in