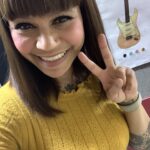 Writer's Profile
Misty Fujii is a Canadian who moved to Osaka, Japan in 2019 and married her Japanese sweetheart. In 2022 they had a baby and moved to Fukui for the clean country air. She is a DJ who teaches English part time and writes in order to share Japan with the world. She gets excited about collecting vintage vinyl records, food of all countries, travelling and renovating her traditional Japanese house.
This post may contain some affiliate links. When you click through and make a purchase we may receive some commission, at no extra cost to you.
Want to experience Japan's beauty, culture, and cuisine in a unique and immersive way? Try a cycling tour and explore on two wheels! With expert guides and well-planned routes, you can get a chance to journey to some of the best sights. Enjoy the outdoors, get some exercise, and venture to places that may be difficult to see otherwise, all thanks to a trusty bicycle and a knowledgeable guide.
One of the biggest advantages of a tour is taking a step back and enjoying the journey without worrying about logistics or navigation. Your guide will handle everything so you can make the most of your trip! And to make things as simple as possible, all tours include bicycle rentals, so you don't have to travel with yours (unless you want to).
Here are ten of the best bicycle tours you can take in Japan, from cruising mega metropolises to pedaling through the picturesque countryside.
1. Tokyo Great Cycling Tour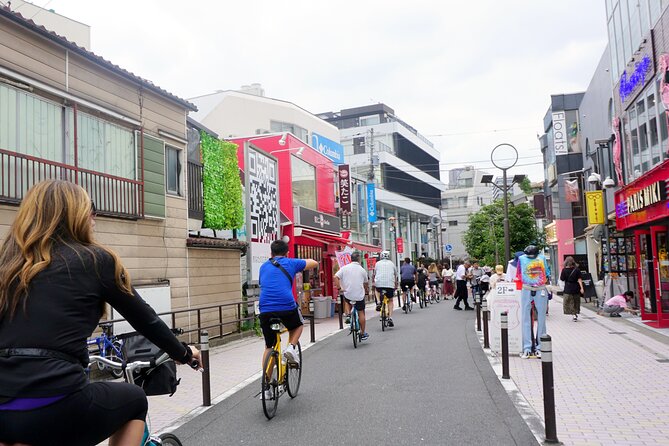 Start by seeing a side of Tokyo that most tourists never get to. By bicycle, it's easy to avoid crowds and cover more ground faster than you could dream of on foot. For example, you'll ride through Tokyo's riverside and backstreets to the Imperial Palace and Zojo-ji Temple in front of Tokyo Tower. Your guide will share plenty of information and history during your six-hour tour as you weave through Roppongi, Tsukiji, Shibuya, and more. 
▼Book here!
2. Bike Tour Exploring North Kyoto plus Lunch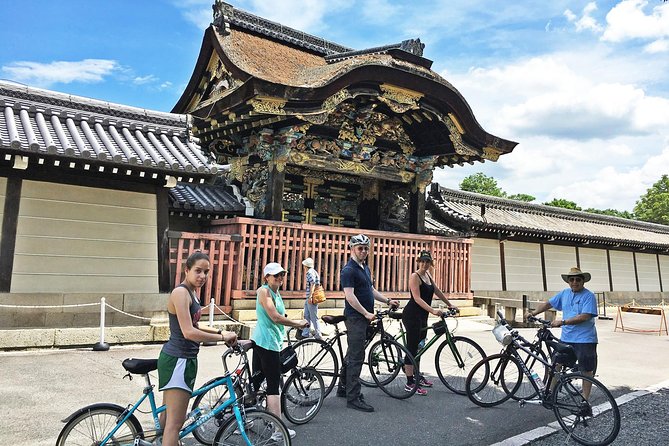 With so many things to see and do in one of Japan's most historical cities, exploring Kyoto by bike with an experienced guide is a perfect way to maximize your day. You'll explore some popular and less-known attractions for six hours and eat a delicious, Japanese-style lunch. Visit sites like the tranquil Kitano Tenmangu Shrine and the famous Kinkakuji Temple (the golden pavilion) while learning about Kyoto as you go. Even experienced Kyoto travelers can enjoy less-known spots like Nishi Honganji Temple. Thanks to your zippy mode of transport plus a well-thought-out route and itinerary, you'll have time to pass by notable places like the Kyoto Imperial Palace and Gion during your day.
▼Book here!
3. One Day in Osaka: Six-hour bike adventure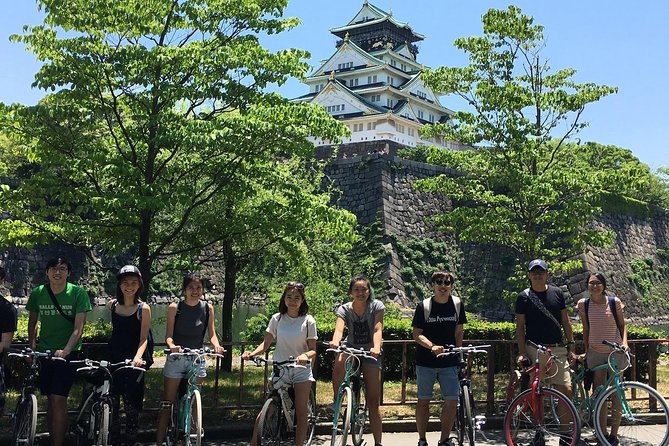 Explore Osaka just like the locals do, on a bicycle! Cycling is one of the most popular transportation methods in this exciting city and the perfect way to quickly cover a lot of ground. This complete tour takes you to some of Osaka's most significant places and stops for lunch. You can even snap unforgettable photos of a 13-meter-tall lion's head at Namba Yasaka Shrine – a truly fantastic spot. From taking in nature at Nakanoshima Park to historical Osaka Castle and visiting the retro-looking neighborhood of Shinsekai, you'll see a lot of Osaka in one day.
▼Book here!
4. Private-group Morning Cycling Tour in Hida-Furukawa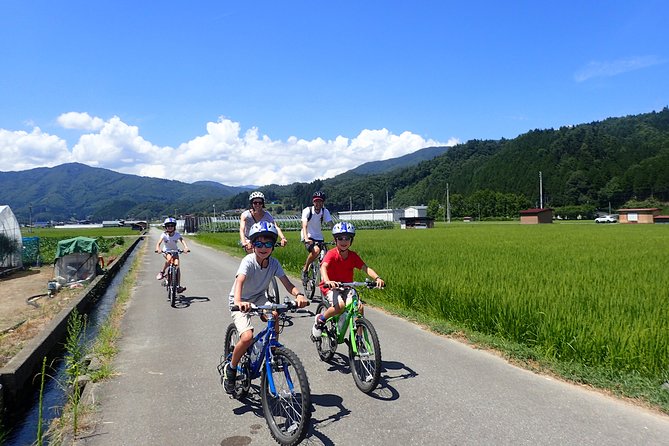 Wake up with the sights and sounds of this early morning rural tour that takes you through the farming village of Hida. This is a tour well worth taking if you visit Gifu prefecture, and a bicycle will let you see some of the most picturesque landscapes that motorists can't access. Immerse yourself in the local countryside life of Japan, learning important information about the area as you go. You'll cruise past farms, rice fields, mountains, and markets as you enjoy the fresh air and scenery. The tour takes three to four hours, making it the perfect blend of activity and relaxation.
▼Book here!
5. Lake Kasumigaura Cycling Tour & Lotus Root Digging Experience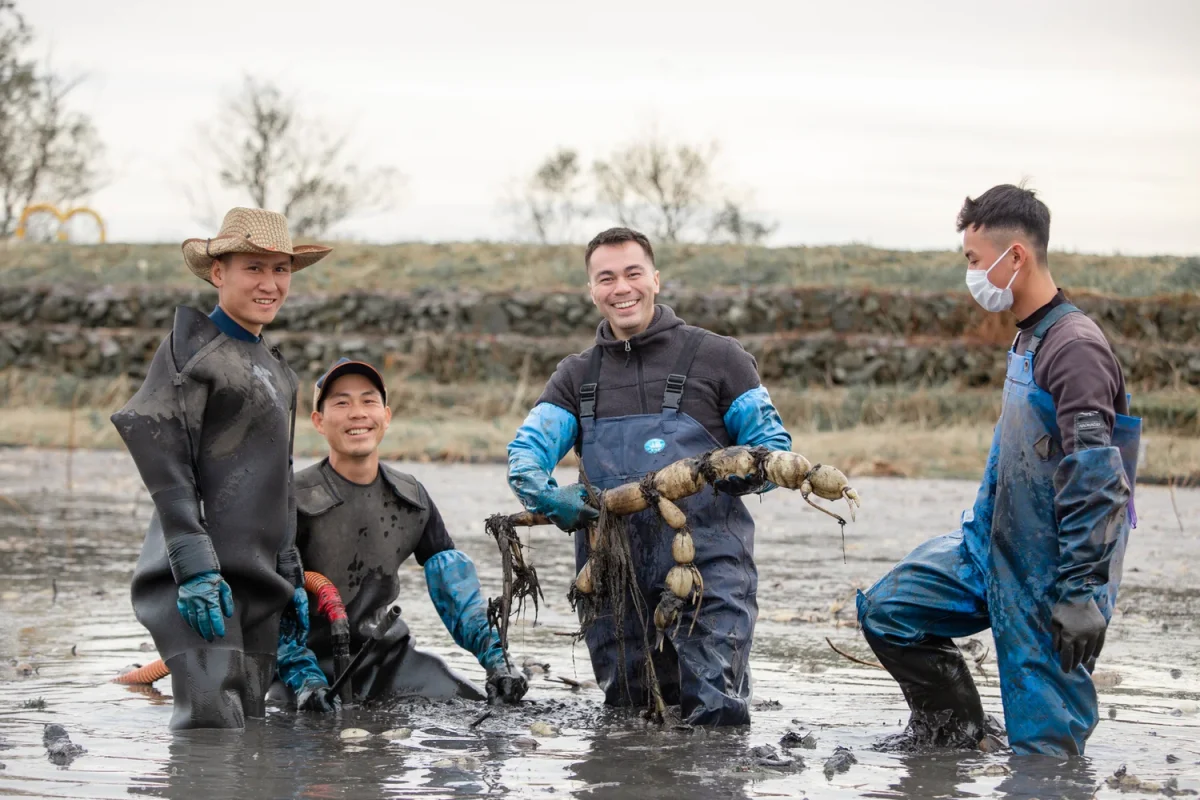 This fully immersive tour goes beyond cycling to give you an experience that gets to the heart of Japanese life: food. Renkon (lotus root) is a staple ingredient in Japanese cuisine, and Ibaraki prefecture produces more of it than elsewhere in Japan. You'll have a unique opportunity to meet local farmers and learn about this hearty food as you roll up your sleeves and harvest some for yourself! Next, you'll BBQ and eat it for a taste of authentic Japan. Before that, you'll take a leisurely ride around the spectacular Lake Kasumigaura, making for a one-of-a-kind day.
6. Lake Kawaguchiko Bike Tour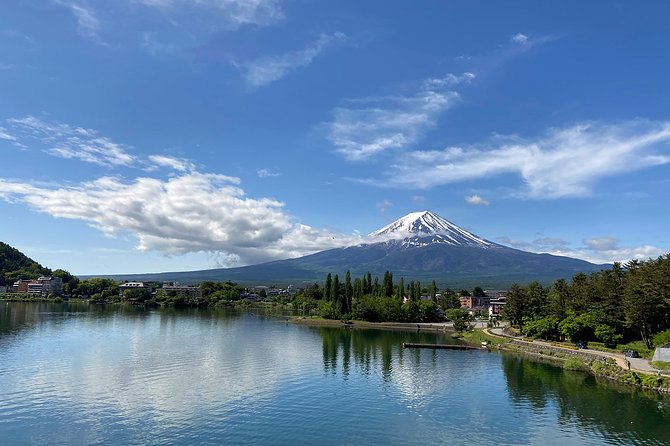 This tour is a dream day for the ultimate Japan experience with the mightiest of mountains, Mt. Fuji. Imagine leisurely pedaling alongside Lake Kawaguchiko while the magnificent mountain reflects off the water. You'll ride through picturesque countryside, forests, and fields of flowers, all while maintaining a perfect view of Mt. Fuji. If those spots aren't photogenic enough, you'll also visit a lakeside park to see an elegant floating shrine framed by hydrangea and lavender flowers.
▼Book here!
7. Hiroshima Cycling Peace Tour with Local Guide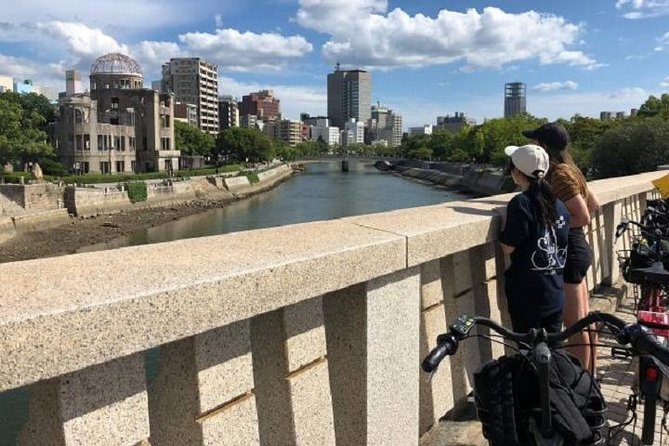 Hiroshima is an incredible city to visit to witness not only the aftermath of atomic bombs but to see the resilience of a city and people who were able to rebuild. Spend time with a local Hiroshima resident who can talk about their home firsthand and give more insight than you'd get on your own. Throughout the two-hour tour, you'll cycle through the Hiroshima Peace Memorial Park and beyond with your guide visiting spots like the Atomic Bomb Dome and Children's Peace Monument. This is a great cycling tour before or after seeing the Peace Museum.
▼Book here!
8. Nara – Highlights Bike Tour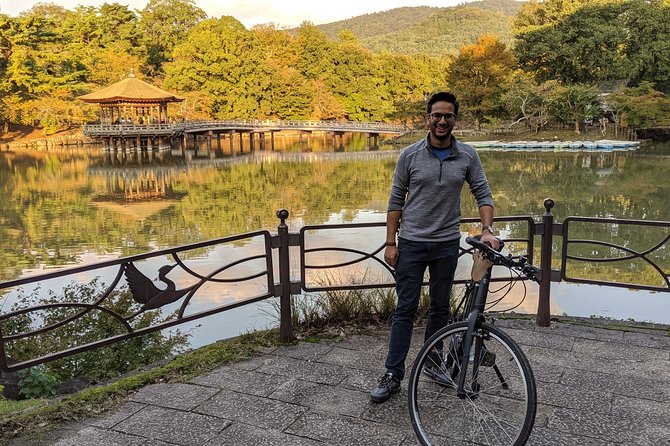 This half-day tour is ideal for covering many of the highlights in Nara! You'll be able to cycle to plenty of sights like the iconic stone lanterns at Kasuga Grand Shrine and, of course, see the deer at Nara Park. Thanks to your guide and trusty bicycle, you'll also be able to make stops visiting one of the most impressive temples in Japan, shop while learning about ancient Japanese cutlery, and finish off at Sagi Pond, a beautiful photo spot. Because the tour is on two wheels, you'll be able to see far more than you ever could on foot.
▼Book here!
9. Kamakura Scenic Bike Tour
This jam-packed six-hour tour will let you see many attractions while maintaining an easy and comfortable bike ride. You'll be able to take a deep breath as you ride along the Yuigahama coastline, buy tasty local treats from a farmer's market and visit many significant temples and shrines. For example, Hokokuji Temple, famous for its lush bamboo forest, and Goryo Shrine, is perfect for a photogenic image of a train passing in front of a torii gate. In fact, this tour is packed with many ideal photo spots, including the Great Buddha of Kamakura, who stands over eleven meters tall. The best part is having a guide who can tell you about the places you'll visit; that way, you can capture some incredible stories along with all the photos!
▼Book here!
10. Private Electric Mountain Biking Adventure in Fukuoka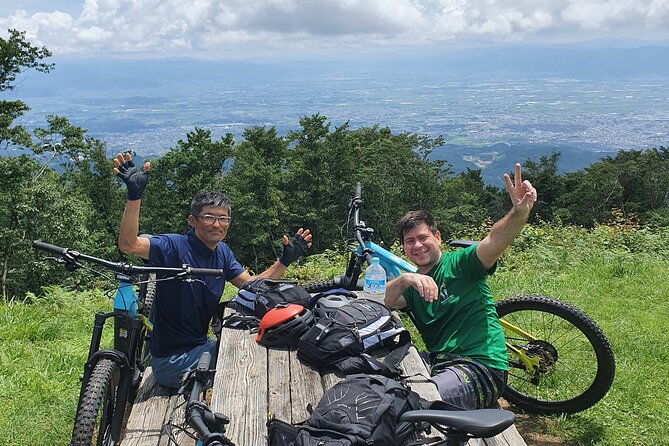 Adventure is an understatement on this action-packed tour! Electric mountain biking is a new sport that takes all the fun of traditional mountain biking while making it more accessible. With an electric bike, it's just as fun going uphill as downhill. And that's precisely what you'll be doing on this tour. An experienced guide will take you on a beautiful and scenic tour to an off-road location through the mountains and valleys of Fukuoka, where you can let loose!
▼Book here!
With so much fun on two wheels, which tour has caught your eye first?
Japan Wonder Travel Tours
Japan Wonder Travel is a travel agency that offers guided tours throughout Japan.
From private walking tours to delicious Food and Drink tours, we can help you organize the best tours just for you! If you want to explore Japan and learn more about the history and backstories of each area you are visiting, our knowledgeable and friendly English speaking guides will happily take you to the best spots!
In addition, we can provide you with any assistance you may need for your upcoming trip to Japan, so please feel free to contact us if you have any questions or need some help!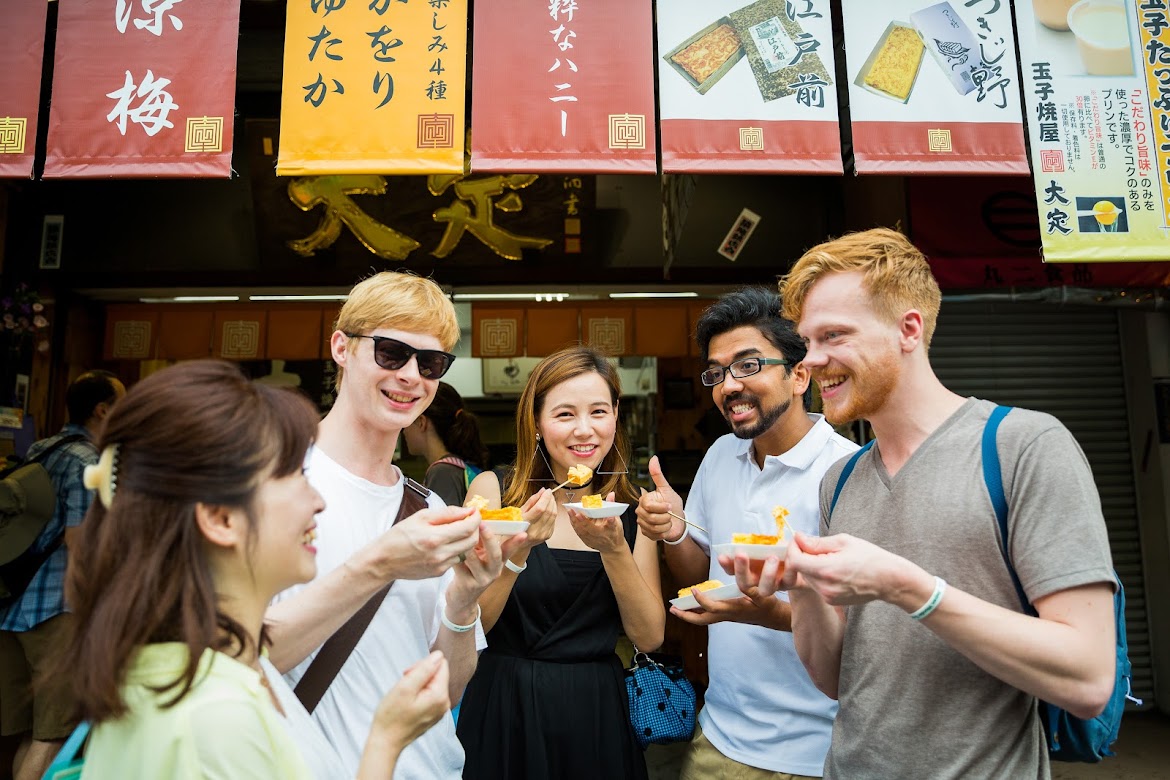 ▶Tokyo 1–Day Highlights Private Walking Tour (8 Hours)
There's no better way to explore an area than taking a tour with a knowledgeable local guide. You will have the chance to learn about the history and interesting background stories of Tokyo, as well as discover some hidden gems which can be hard to do without a guide.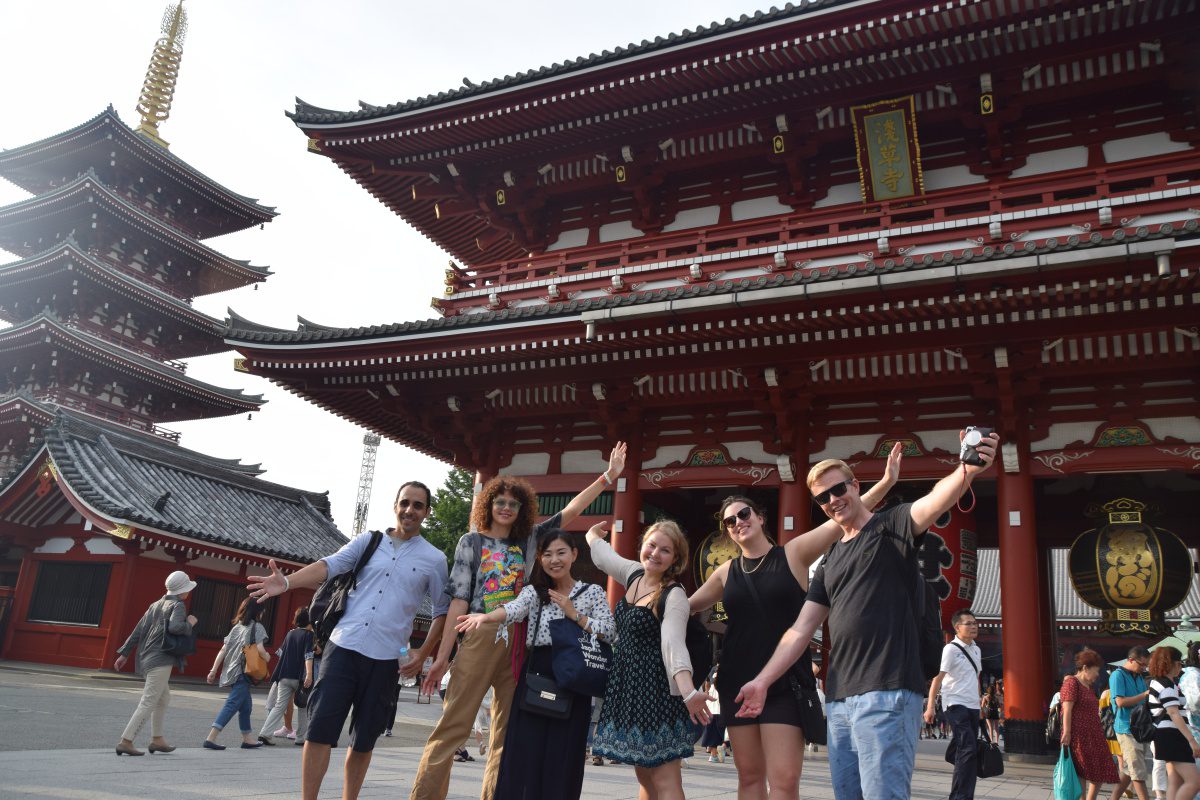 ▶Mt. Fuji Day Trip Bus Tour from Tokyo
Experience the breathtaking views of Mt. Fuji by visiting the highlights of the area on our guided sightseeing bus tour! Departing from Shinjuku in central Tokyo, you can travel comfortably to all of the best spots in the area by bus.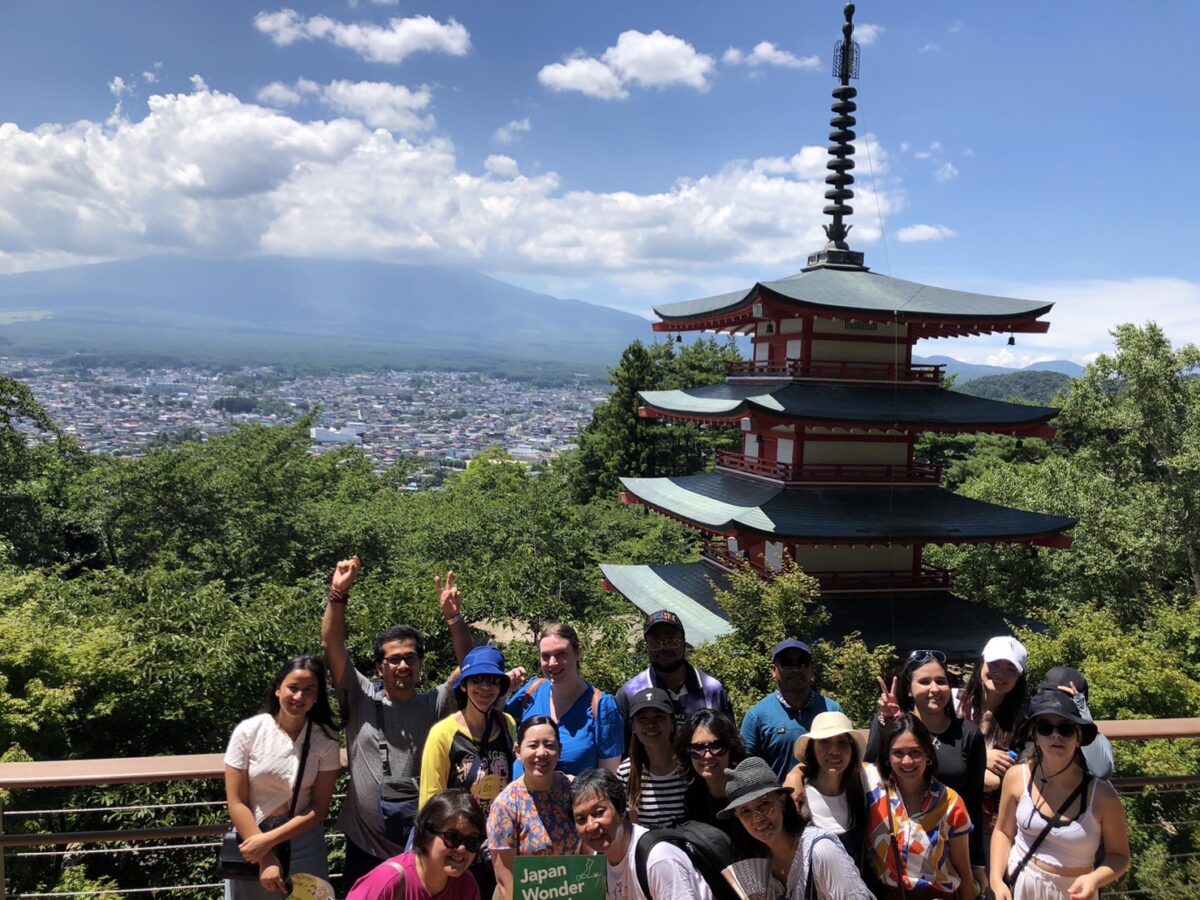 ▶Kyoto Private Full Day Walking Tour
On this full-day private tour of Kyoto, you will be able to see the highlights of Kyoto in just one day and at the same time develop a deeper understanding of both the culture of the area and Japan as a whole.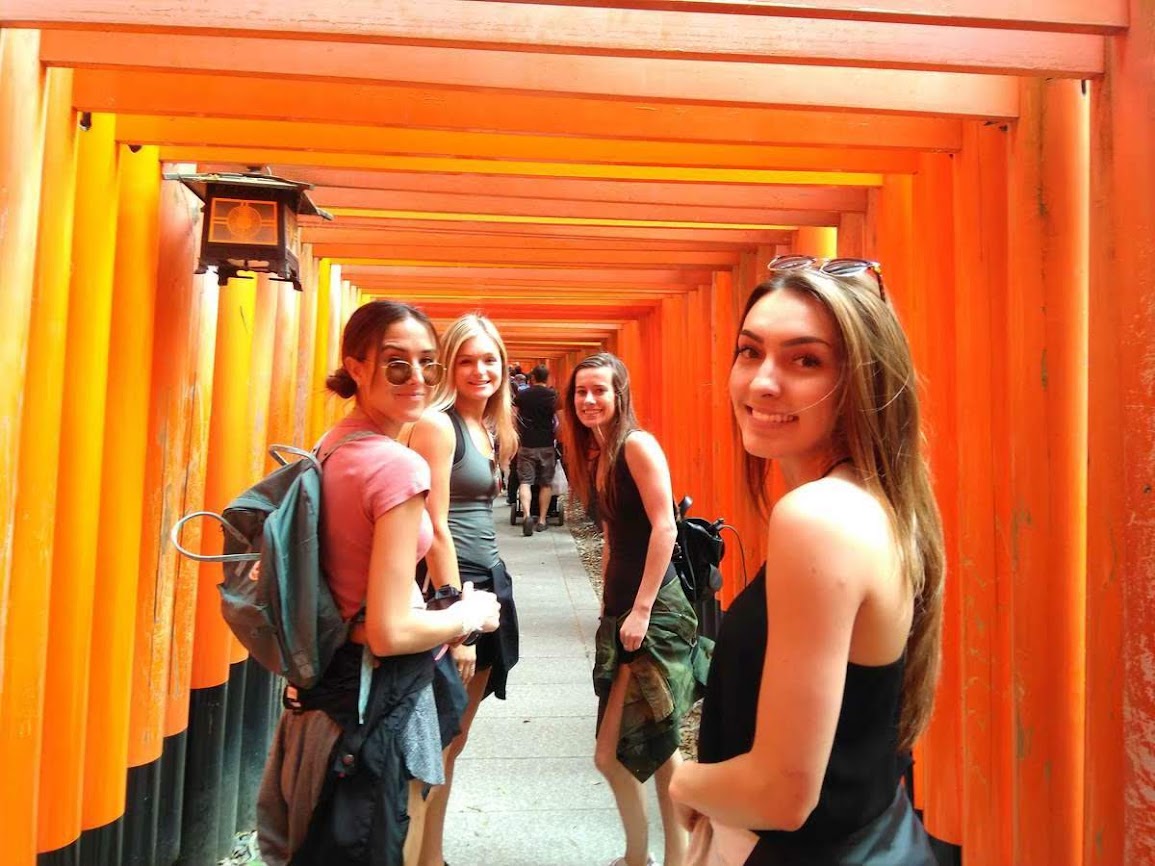 Find the other Tours
▶Tour Packages
If you want to make travel easier, we suggest you look into tour packages.There are a wide range of tour packages out there to suit the accomodate for each traveler needs. Click the button below to find the best tour package from various Tour Operators!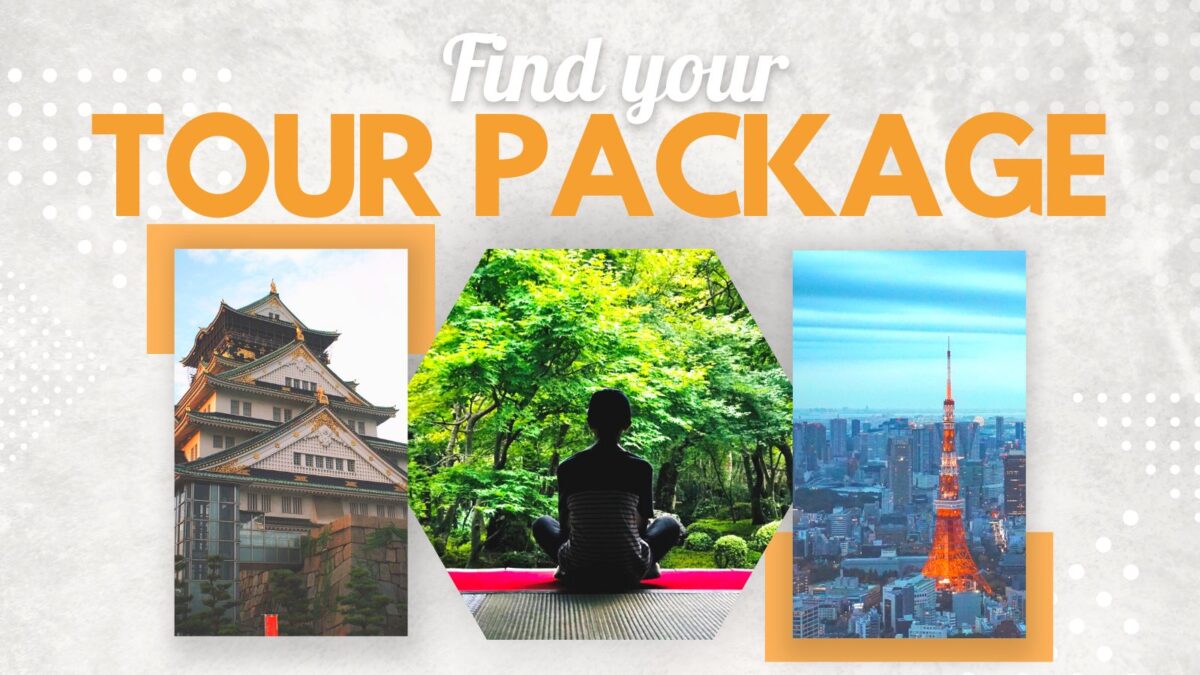 Follow us on Instagram, Facebook, Twitter, and TikTok for more travel inspiration. Or tag us to get featured!
Happy traveling!
Stay informed of the best travel tips to Japan, the most exciting things to do and see, and the top experiences to have with the Japan Wonder Travel Newsletter. Once every two weeks we will introduce you to our latest content.
Other articles you might be interested in