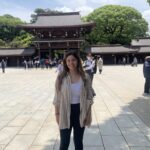 Writer's Profile
Tristyn (こころ) Perrin is a Japanese American student who was born and raised in Little Rock, Arkansas in the United States. She attends the University of Arkansas at Little Rock where she is a Donaghey Scholar majoring in Applied Communications and Graphic Design. She enjoys writing and being able to connect with others through conversation. She has a passion for art and taking pictures. She likes to play soccer and hang out with her friends during her free time as well as explore nature.
Step into the ring of sumo. Whether you are watching sumo live or on TV, the sport is pretty entertaining. Netflix recently came out with an original series called Sanctuary, which is about a troubled kid who becomes a sumo wrestler and gains fans by disrupting the industry by going against their traditional ways. Based in Tokyo, there are many places shown in Sanctuary that you can visit yourself. In this article, we will go over ten locations you can visit yourself to see what went into the making of Sanctuary.
1. Isenoumi Stable
Isenoumi Stable is the stable where the wrestlers in the show Sanctuary practiced in. You can see how intense the practices can get. Isenoumi Stable is located in Bunkyo City, Tokyo. This stable of sumo wrestlers is a part of the Tokitsukaze ichimon (a group of stables). It was established in May 1940 by former Maegashira Kashiwado. As of January 2023, there are 12 active sumo wrestlers.
Sumo stables are considered to be sacred spaces for the wrestlers. Most stables are closed off to the general public where you have to receive special permission to enter a stable. Here at Japan Wonder Travel, we offer sumo morning practice tours where you are allowed to go into a stable and watch as the wresters perform their grueling exercises. This experience is like no other. You cannot get the full experience without sitting a few feet away from them.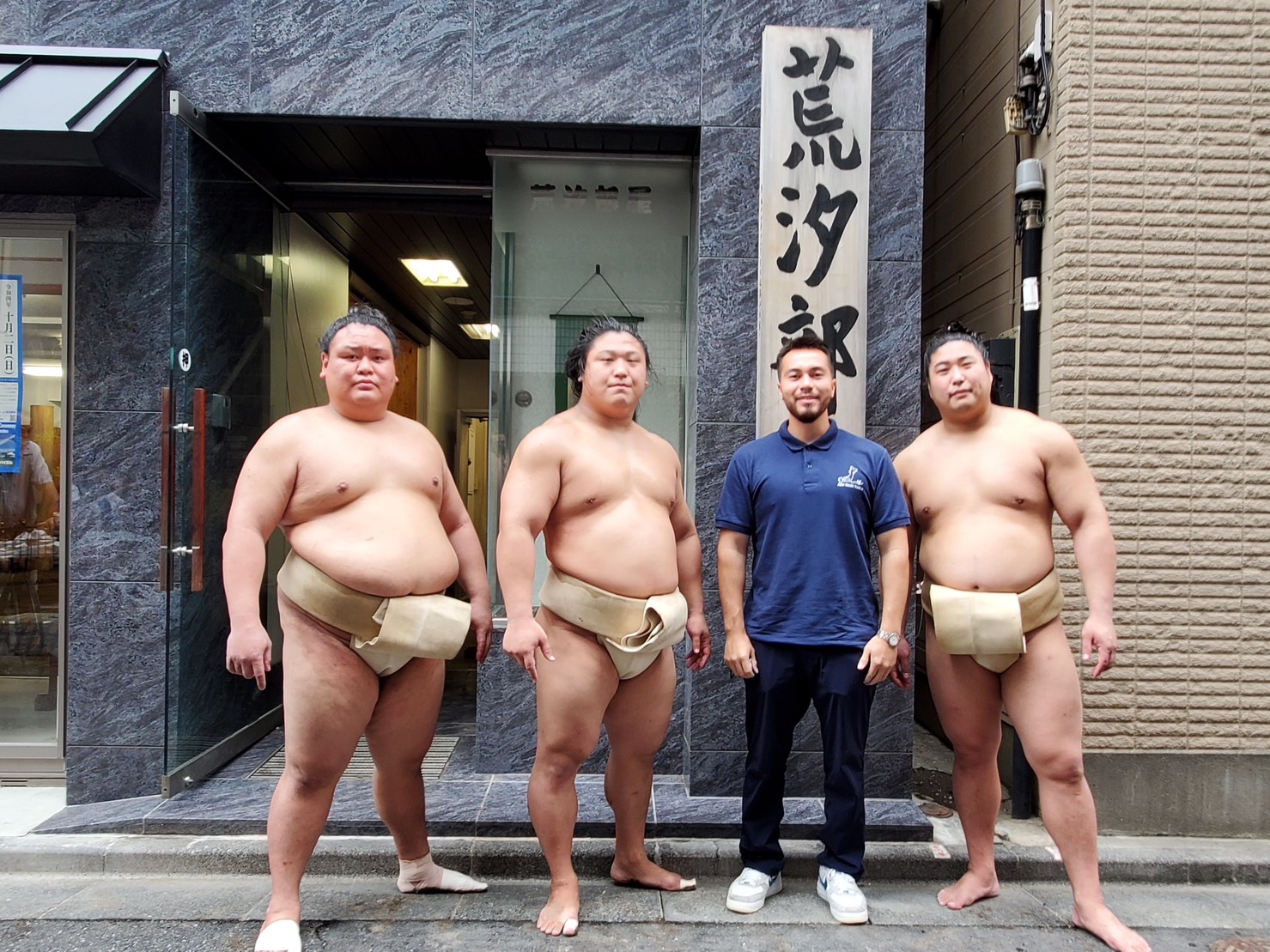 [Audio Guide]Tokyo Sumo Morning Practice Tour: Watch Real Sumo Wrestlers Train
EmbarkonanunforgettablejourneyintotheworldofsumowrestlingwithourexclusiveTokyoSumoMorningPracticeTouratArashioStable.WhilewitnessingtheintensityofJapan'sskilled...
2. Wakagi House
The Wakagi House is where the sumo wrestlers lived in the show. You can see the way the house is laid out and how it looks on the inside when watching the show. In Itabashi City, you can see the Wakagi House where a lot of the scenes in Sanctuary were filmed. This house is styled as Showa Retro where some of the rooms and appliances look like they came out of the Showa Retro time period (post World War II). There are Japanese style rooms with tatami mats and a Western style room with wooden floors. The Wakagi House can be rented out for personal or commercial use. Oftentimes people will rent it out to do photoshoots or shoot scenes like the show Sanctuary.
3. Asakusa Kaminarimon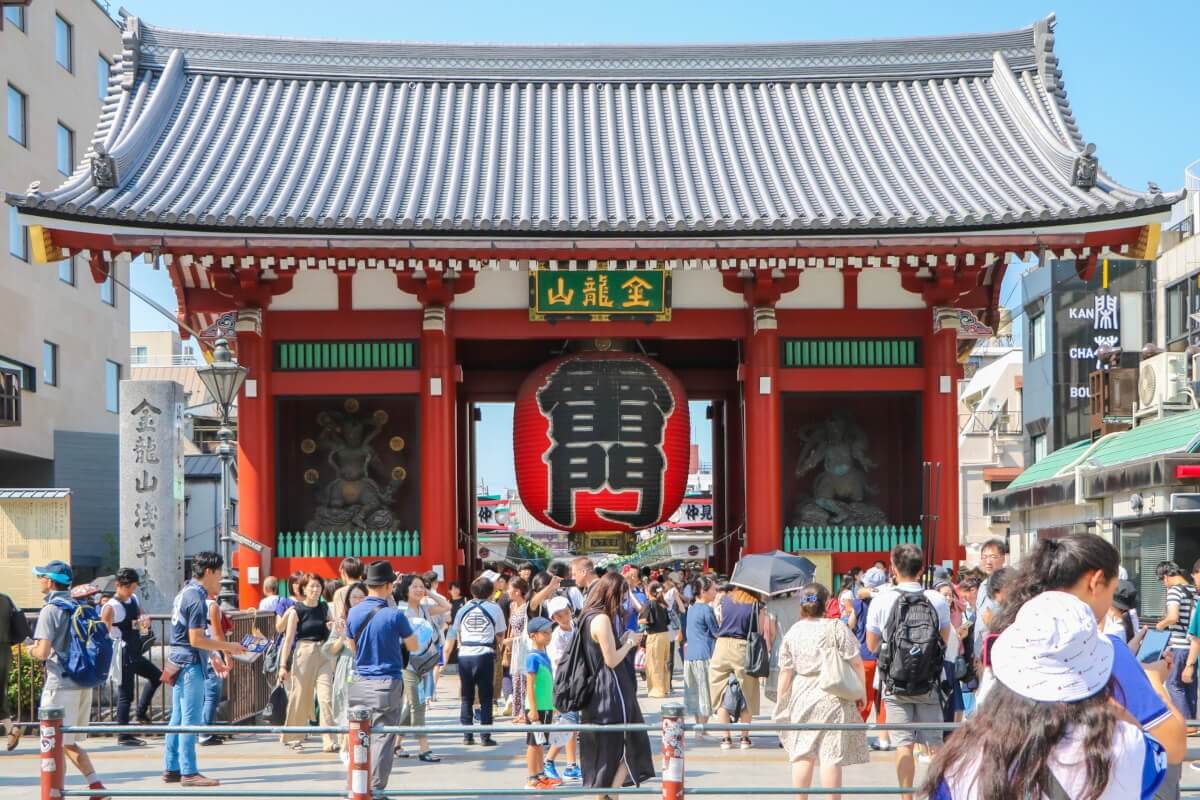 In episode 2, you can see Enno waiting for Nanami in front of Kaminarimon for their first date. Kaminarimon is a popular tourist attraction and meeting spot amongst the locals. Known as the Thunder Gate, Kaminarimon is one of the main entrances to the Sensoji Temple, a well known Buddhist temple. In the center hangs a massive red lantern with black kanji characters that stand for "thunder gate." On each side of the gate stands a statue. The statue on the left represents the thunder god, and the one on the right represents the wind god. These statues are believed to protect the shrine from natural disasters, and bring good weather for harvest.
4. Hanayashiki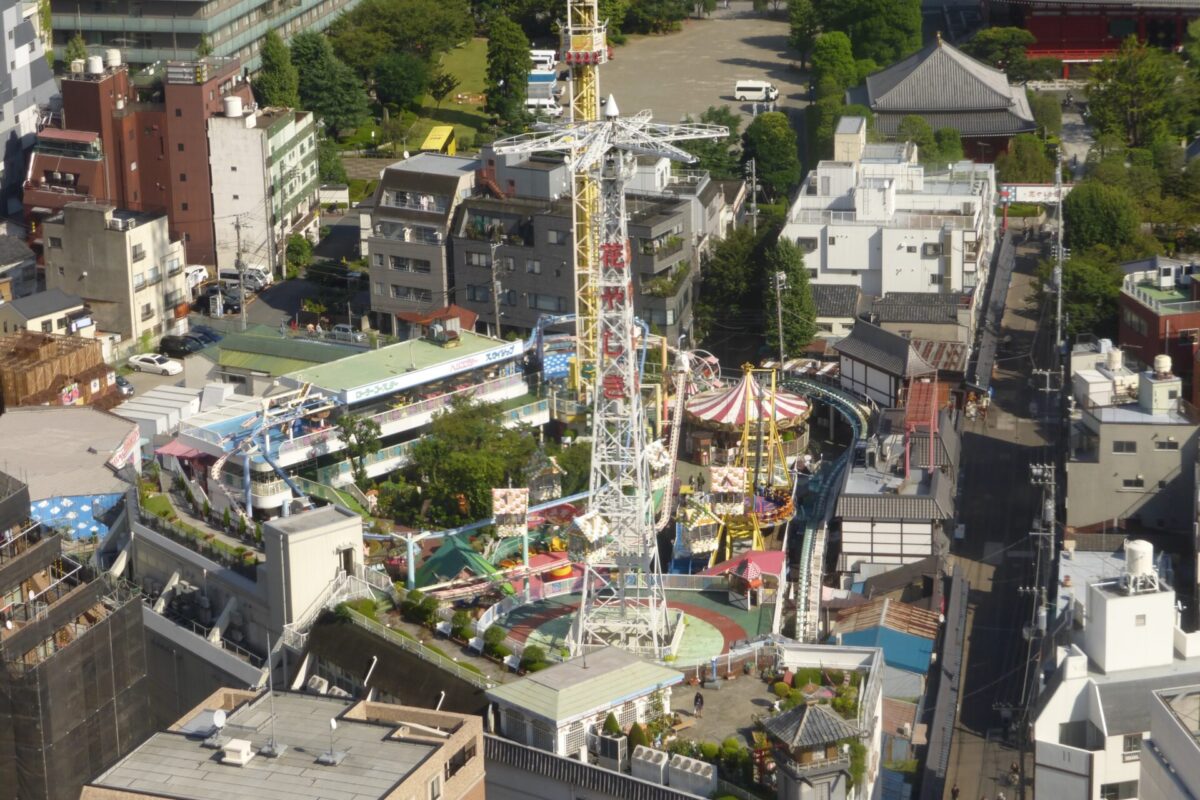 In episode 2, Enno goes to Hanayashiki with Nanami for their first date where they go on the ride known as "Roller Coaster." You can go on this ride! Located in Asakusa, Taito, Tokyo, Hanayashiki is one of the oldest amusement parks in Japan. Before it was the amusement park that we know it as today, Hanayashiki was a botanical garden that was known for their tree peonies and chrysanthemums. At Hanayashiki, you can enjoy a variety of rides, such as the oldest roller coaster in Japan.
5. Sumida River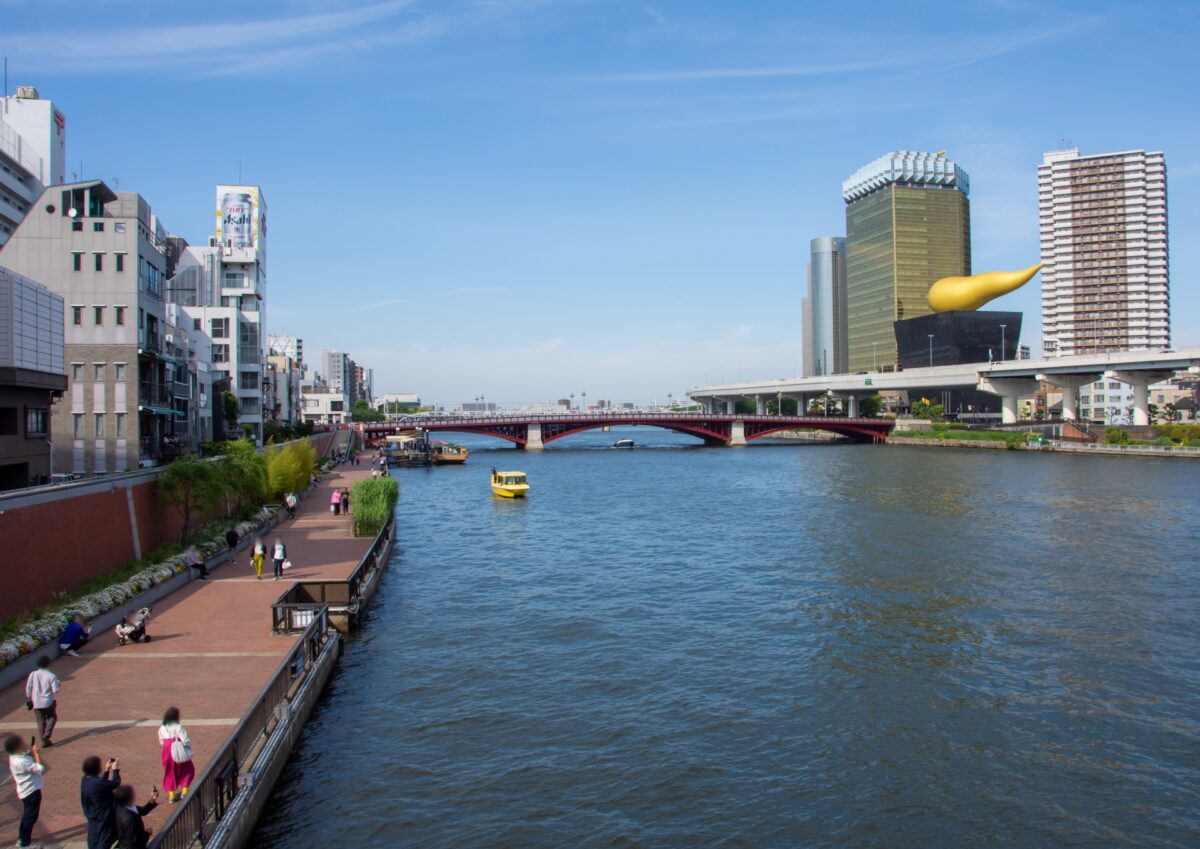 Towards the end of episode 1, Enno leaves the stable, but Shimizu tries to stop him. They end up sitting down along the riverside for a while. The Sumida River has acted as Tokyo's gateway to the sea for years, bringing goods and people in and out of Japan. This river is one of Japan's major rivers and is popular amongst the locals and the tourists. There is a nice riverwalk along the river. You can spot a few famous landmarks such as Tokyo Skytree and the Rainbow Bridge from the riverwalk. Oftentimes you will see people sitting on the riverbank, chatting with friends and hanging out. Many people will come here to watch fireworks and enjoy cherry blossom viewing when they are in bloom.
6. Genki Izakaya
The izakaya where Ensho and Enya were talking about sumo together in episode 4 is called Genki Izakaya, located in Chiyoda City, Tokyo. This izakaya is a good place to sit down, have a drink, and a bite to eat. Many people will come to Genki Izakaya with friends and co-workers, especially after work. Genki Izakaya is a very popular place to go. They have a well known dish of lightly charcoal-grilled liver that is sprinkled with salt. Genki Izakaya is so popular that it has been a filming location for other dramas in the past.
7. Joyful Minowa Shopping Street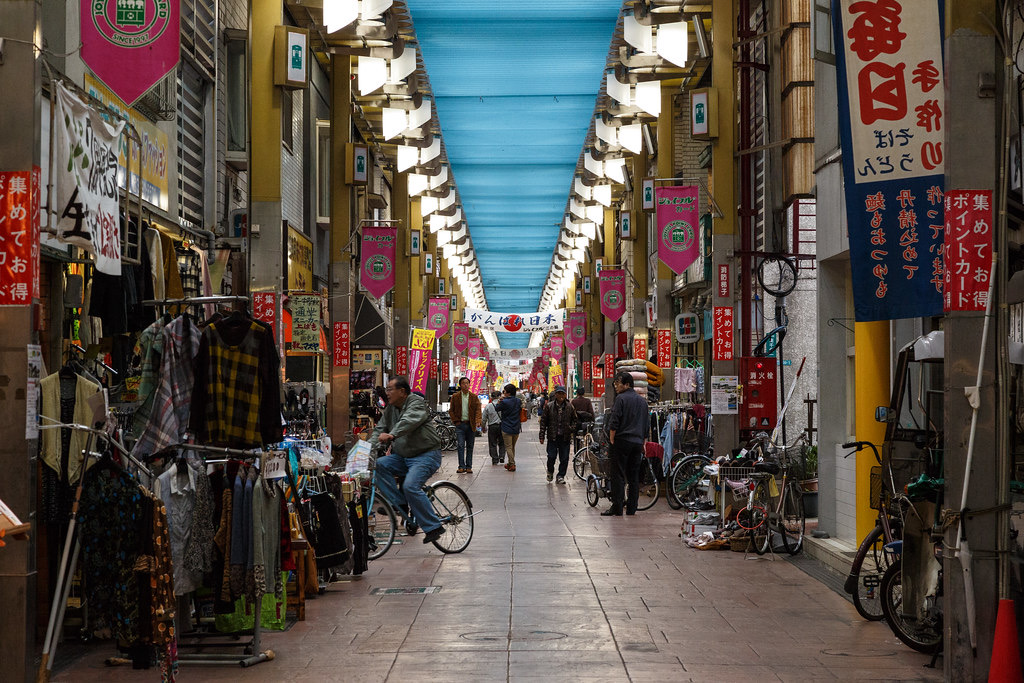 In episode 5, Enno comes into the frame where we see him riding a bike. He rides his bike down the middle of the arcade where fans recognize him, cheering him on and taking pictures with him. At one point, an old man tells Enno how disgraceful his fighting style is, which causes Enno to talk back. Sanctuary isn't the only show to have shot scenes here. The film Shoplifters also featured Minowa Shopping Street.
Located in Minami-Senju, Joyful Minowa Shopping Street is a traditional covered shopping arcade that has a lot of food and shopping options. Stretching over 400 meters in length, there are many different small and locally owned businesses in the arcade rather than a lot of chain businesses. This particular shopping arcade gives you a retro Japanese atmosphere.
8. Heiwa Shrine Hokkaido
One of the characters in Sanctuary, Shizuuchi, is originally from Rausu, Hokkaido. He hadn't visited his hometown in a long time due to traumatic events that occurred in his childhood. However, in episodes 6 and 7, we see him going back home to Hokkaido. In episode 7, there are flashbacks to Shuzuuchi's childhood where we can see him at the Heiwa Shrine. It is a smaller shrine with red torii gates throughout the shrine grounds. There is a sumo ring near one of the red gates where Shuzuuchi would wrestle when he was a kid. 
9. WARP SHINJUKU
Enno goes out with a couple of friends in episode 4. Enno gets in the middle of the dance floor, and puts on a show. He starts dancing and flipping off the cameras that were recording him. These videos of Enno get leaked to the internet, which causes an outrage with traditional fans of sumo wrestling. Many felt as though Enno is disgraceful and disrespectful to the sport. A new night club in Shinjuku, you can have the night of your life (just like Enno did). With three different dance floors, there is a lot of space to have a good time. WARP includes cocktail bars, powerful sound systems, and special guest DJ's. You can enjoy live dance performances along with loud music, laser lights, fog machines, and confetti raining down on you.
10. Tonichi Printing/Cafeteria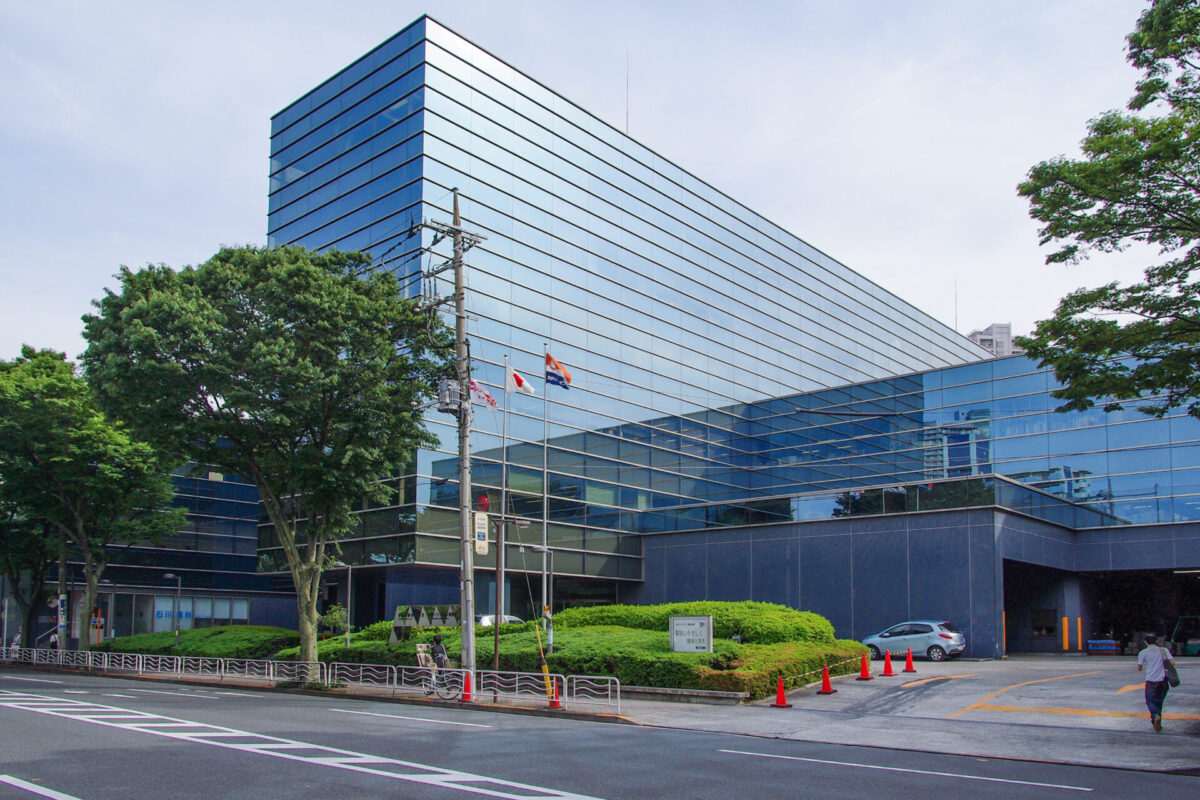 In episode 1, a scene takes place in Sky View Restaurant where these journalists are having lunch, and Kunishima slaps the man she used to work with when she worked in the politics department. This restaurant is associated with Tonichi Printing, a newspaper printing facility. Sky View Restaurant Tonichi is on the top floor of the building. This restaurant is a dine-in only restaurant. It is located in Koto City, Tokyo in the Etchujima ST Building. You can come here to enjoy lunch and dinner. Lunch hours are from 10:30 am – 2:30 pm, and dinner hours are from 4:40 pm – 7:30 pm. Sky View offers a variety of foods for not that much money. You can enjoy a view of Tokyo from high up while eating in their cafeteria.
Sumo Tours in Tokyo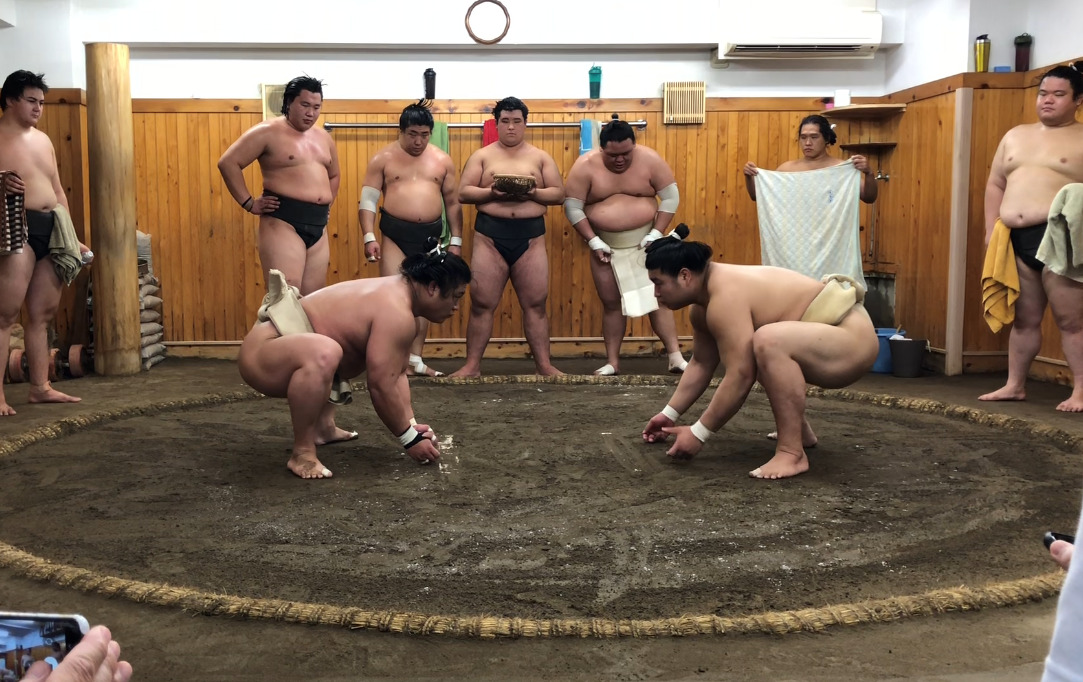 In this article, we went over ten different locations you can visit yourself to see what went into the making of Sanctuary. If you are interested in sumo wrestling, take a step further into the world of sumo and join us on our sumo morning practice tours! Our tours offer you a rare opportunity to step foot into a sumo sanctuary, which is usually off limits to the public.
▼Book here!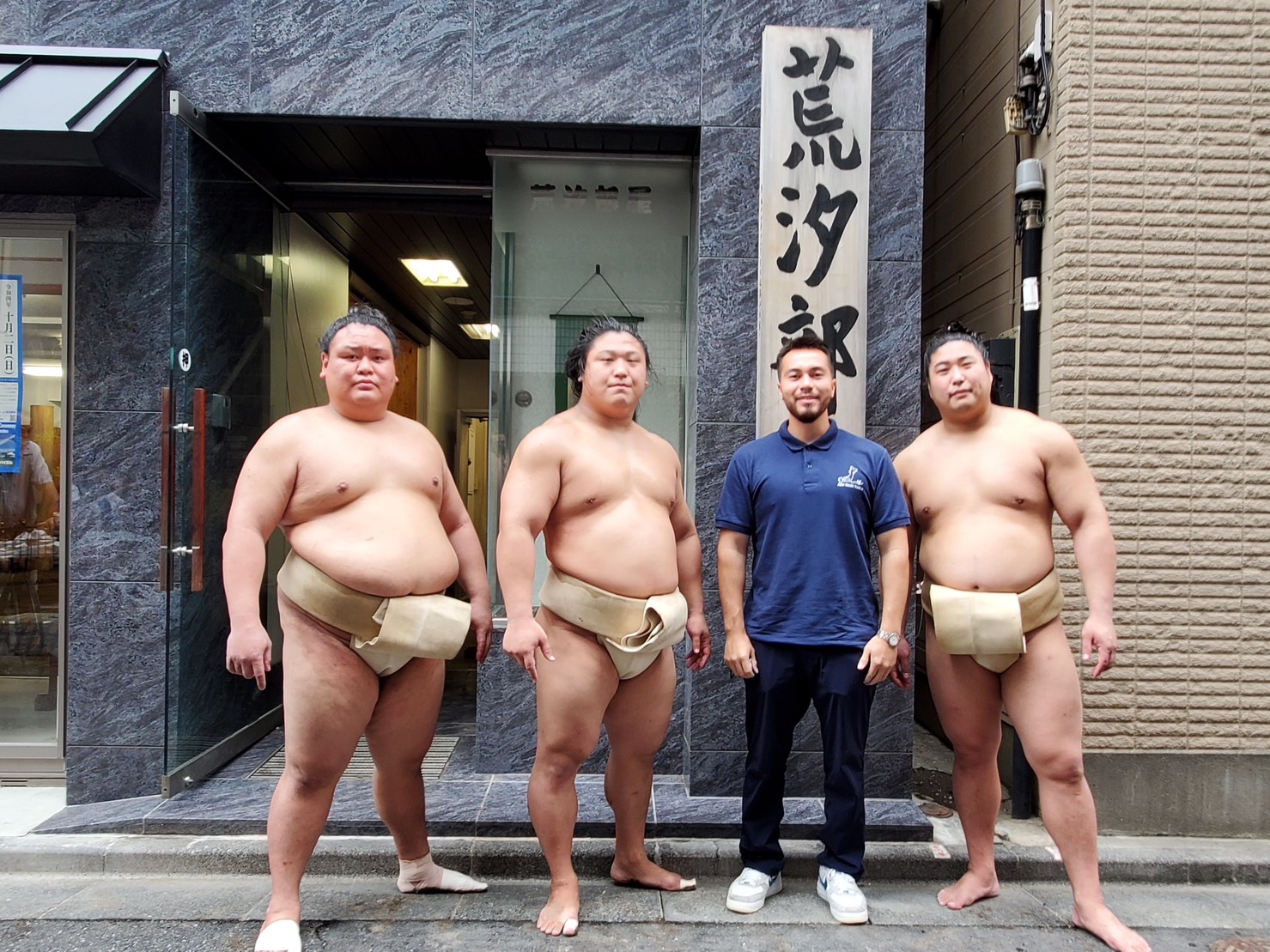 [Audio Guide]Tokyo Sumo Morning Practice Tour: Watch Real Sumo Wrestlers Train
EmbarkonanunforgettablejourneyintotheworldofsumowrestlingwithourexclusiveTokyoSumoMorningPracticeTouratArashioStable.WhilewitnessingtheintensityofJapan'sskilled...
Japan Wonder Travel Tours in Tokyo
Japan Wonder Travel is a travel agency that offers guided tours throughout Japan.
From private walking tours to delicious Food and Drink tours, we can help organize the best tours just for you! If you want to explore Japan and learn more about the history and backstories of each area you are traveling in, our knowledgeable and friendly guides will happily take you to the best spots!
In addition, we can provide you with any assistance you may need for your upcoming trip to Japan, so please feel free to contact us if you have any questions or need some help!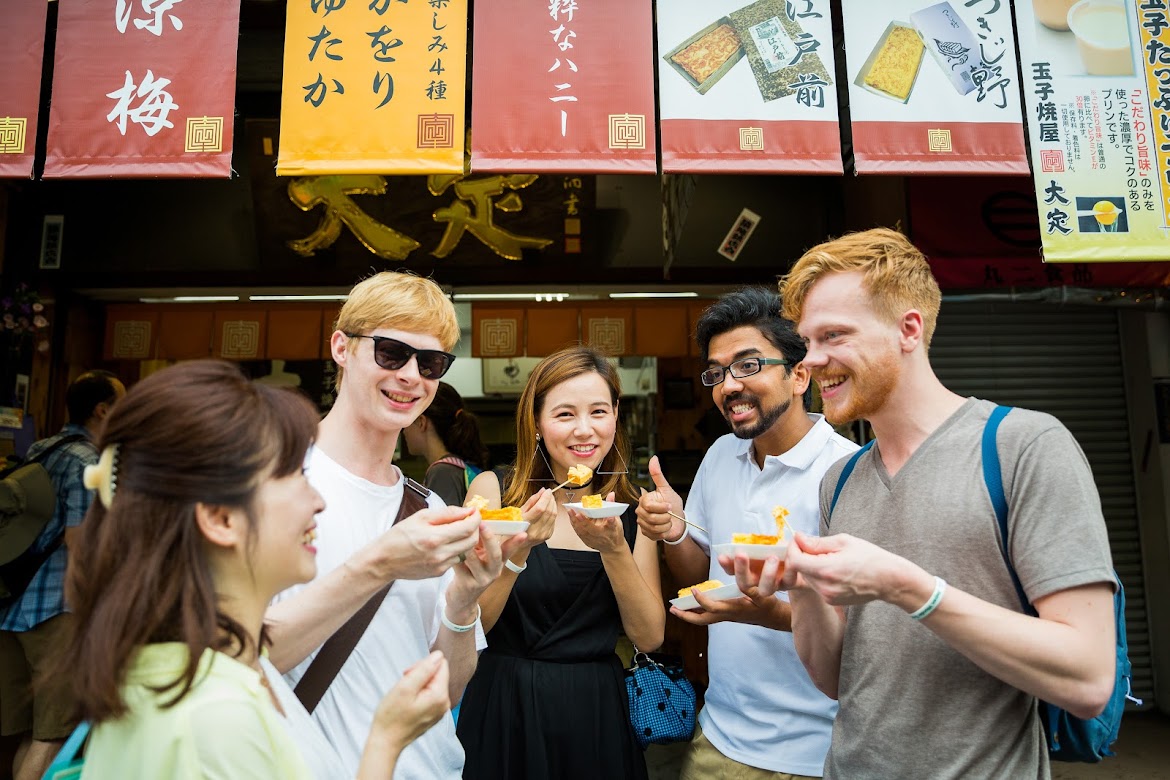 ▶Tokyo 1–Day Highlights Private Walking Tour (8 Hours)
There's no better way to explore an area than taking a tour with a knowledgeable local guide. You will have the chance to learn about the history and interesting background stories of Tokyo, as well as discover some hidden gems which can be hard to do without a guide.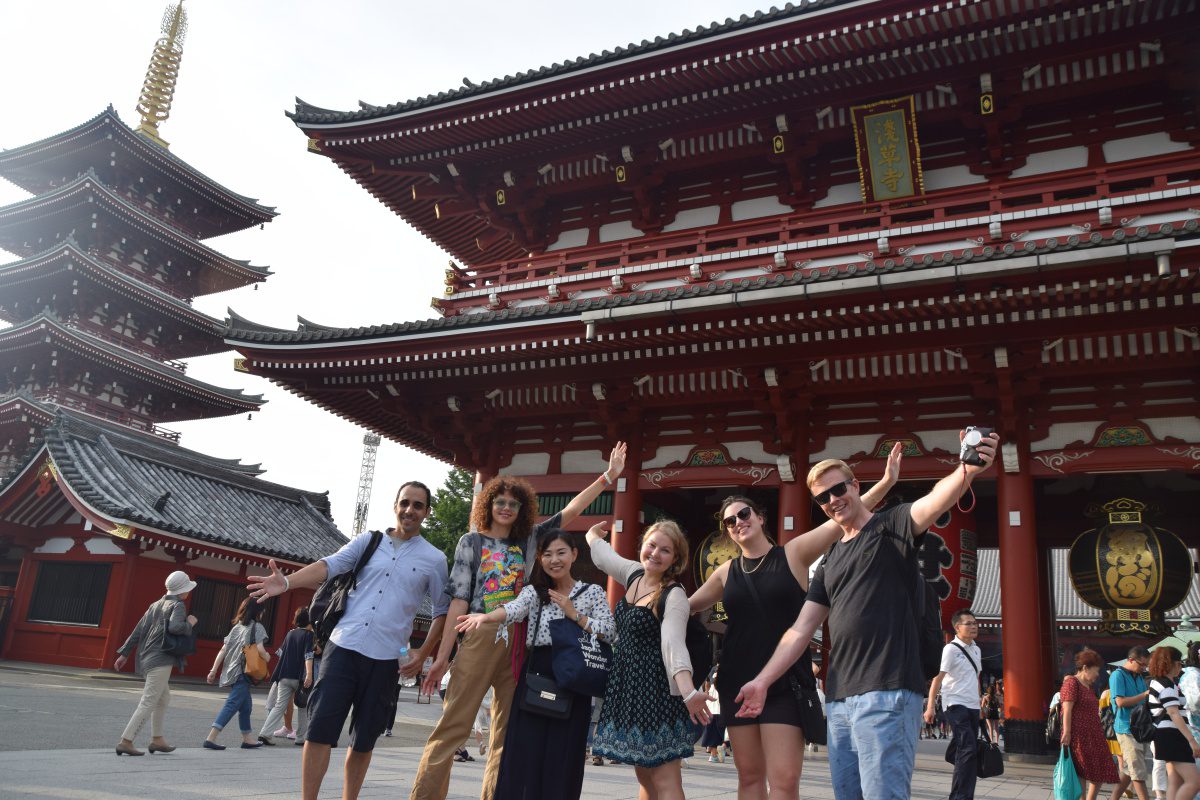 ▶Shinjuku Bar Hopping Tour: Experience Tokyo's Nightlife in Izakaya
Check out the best spots in Shinjuku while bar hopping through the lively and vibrant area. Try some delicious local food and drink as you explore the narrow yet photogenic alleys that the town has to offer. Experience Japanese izakaya culture and drink in Shinjuku like the locals!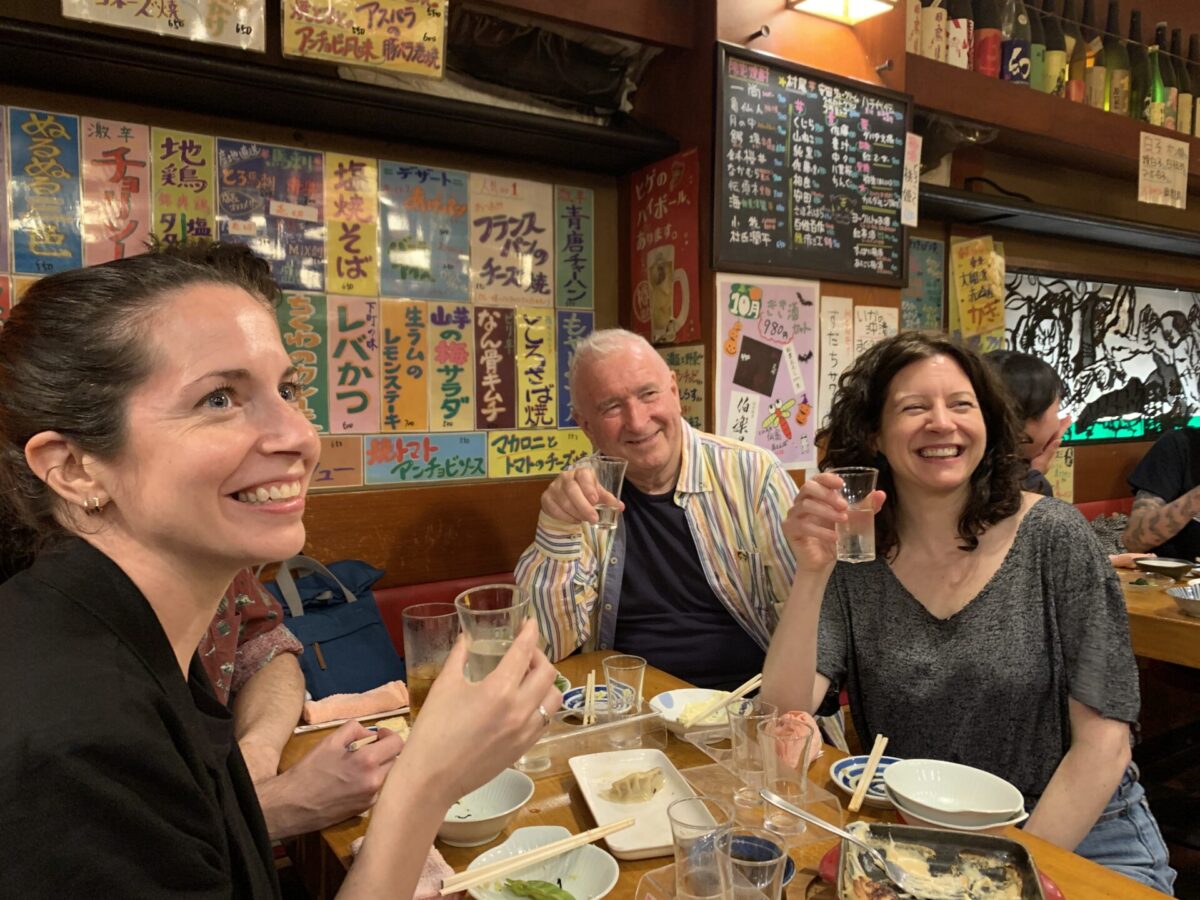 Find the Other Tours
▶Tour Packages
If you want to make travel easier, we suggest you look into tour packages.There are a wide range of tour packages out there to suit the accomodate for each traveler needs. Click the button below to find the best tour package from various Tour Operators!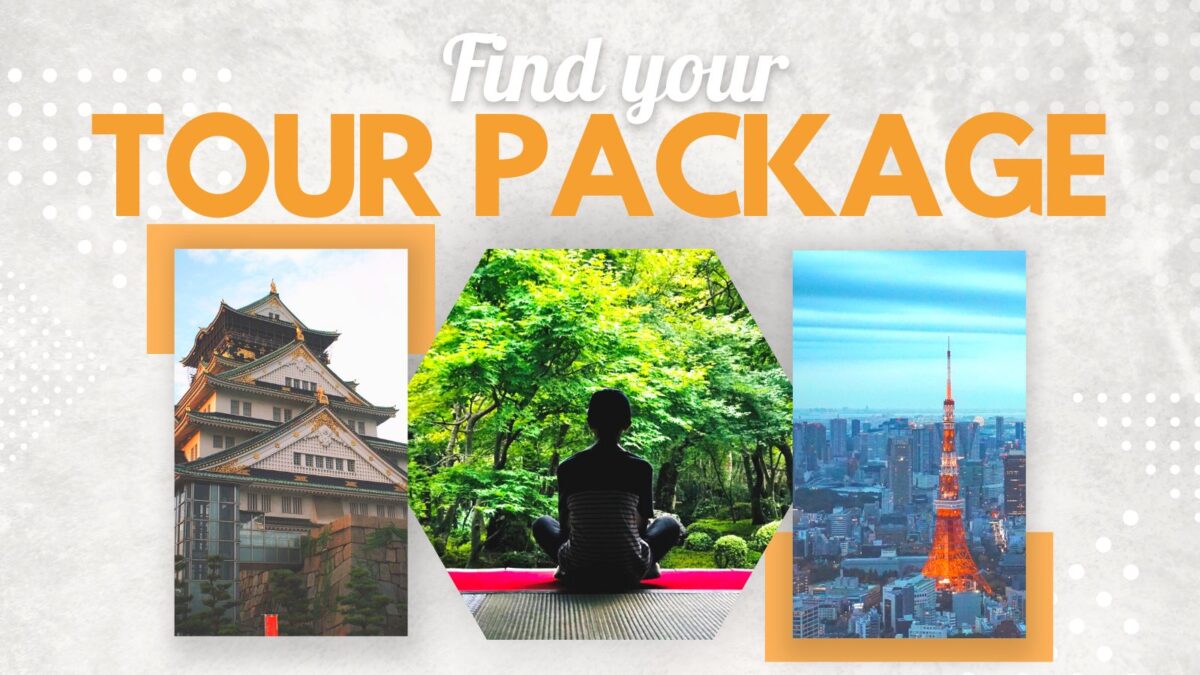 Follow us on Instagram, Facebook, Twitter, and TikTok for more travel inspiration. Or tag us to get featured!
Happy traveling!
Stay informed of the best travel tips to Japan, the most exciting things to do and see, and the top experiences to have with the Japan Wonder Travel Newsletter. Once every two weeks we will introduce you to our latest content.
Other articles you might be interested in