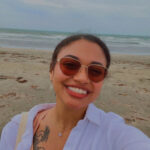 Writer's Profile
Crystal Kleminsky is currently an intern from the United States. She will graduate from the University of Memphis in August of 2023 and plans to attend graduate school for a Masters of Science in Marketing soon after. In her free time, Crystal enjoys playing video games, practicing yoga, hiking, and spending time with friends and family. As Crystal is an international business major, she hopes to travel frequently and work abroad in the future.
Getting ready for your trip to Japan? While packing your favorite outfits and planning your itinerary are important, don't forget about entertainment during the trip there! Download these shows to your Netflix account to make sure you're satisfied for the whole flight. Japanese television series genres are far and wide, but we have narrowed your watchlist down to the 12 must-see shows before your big trip. Whether you're looking for a laugh or a thrill, we've got something for you! And, don't worry; all of these can be watched either in English audio or with subtitles, among other languages.
1. Sanctuary
This action-packed series tells the story of a hard-headed sumo wrestler bound to make an impact on the traditional sport in his own unconventional way. Enno, the main character of Sanctuary, joins the world of sumo as a means to make money for his struggling family, not knowing the ins and outs of the sport. As he continues his journey in this new endeavor, he faces adversity and challenges due to his rebellious nature which does not suit this traditional aspect of Japanese culture. Follow Enno throughout this lively series to see how he fares within a world different from his own.
Sumo Tours in Tokyo
Interested in seeing actual sumo wrestling? Check out our Sumo Morning Practice tour in Tokyo! It's a unique experience where you will be just feet away from the wrestlers as they go through their daily routine. Have a look below for more information.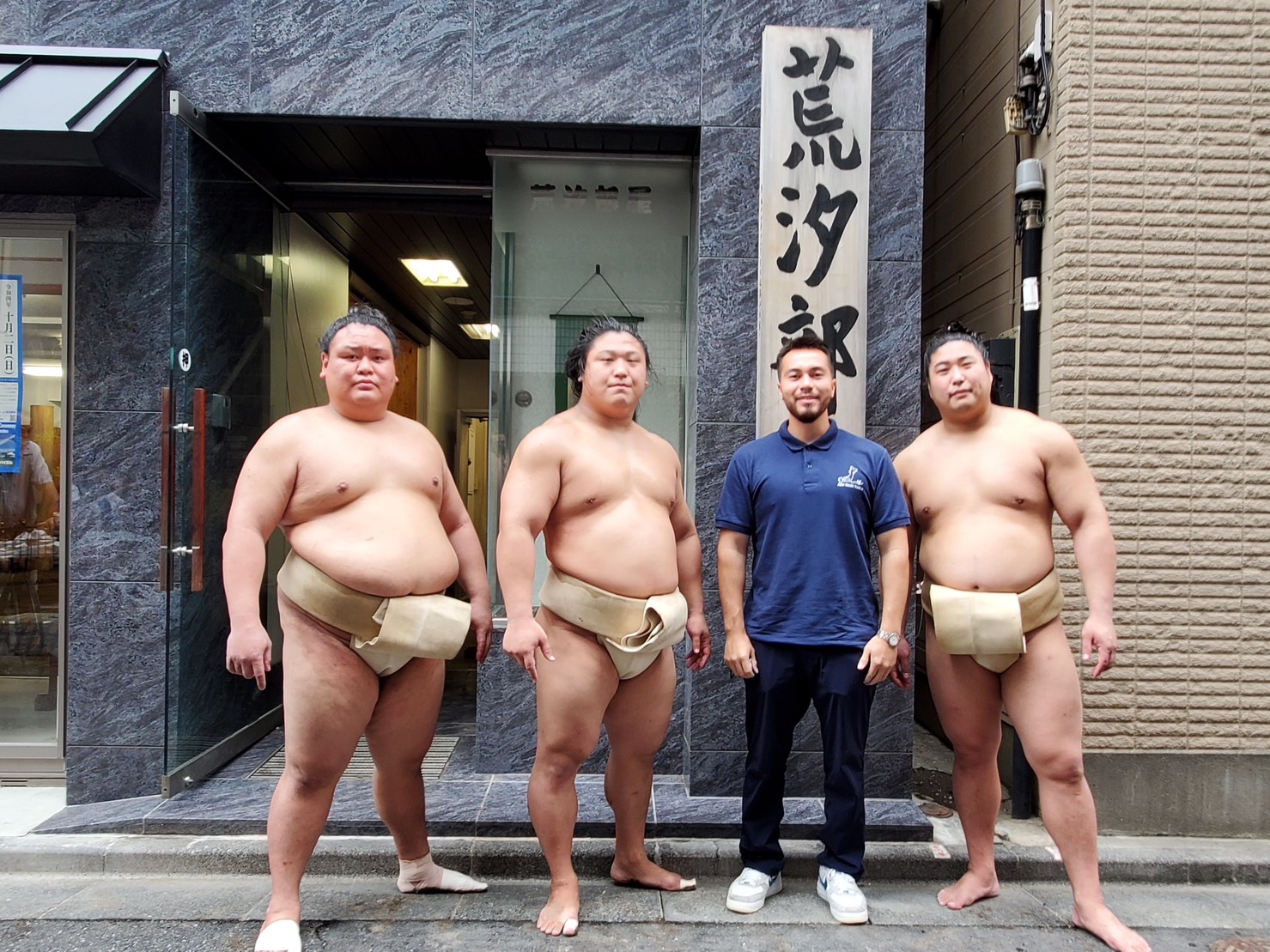 [Audio Guide]Tokyo Sumo Morning Practice Tour: Watch Real Sumo Wrestlers Train
EmbarkonanunforgettablejourneyintotheworldofsumowrestlingwithourexclusiveTokyoSumoMorningPracticeTouratArashioStable.WhilewitnessingtheintensityofJapan'sskilled...
2. The Days
Based on the actual Tohoku Earthquake and Tsunami, The Days tells the story of this chilling natural disaster that struck Fukushima, Japan on March 11th, 2011. This series focuses on the perspective of the power plant station's workers giving us viewers an inside look into this tragic event. Sit on the edge of your seat as the tsunami crashes into the power plant leaving the nuclear reactor in critical condition. How will Masao Yoshida, the plant manager, lead his team to overcome this challenge faced with a ticking time clock? Sit on the edge of your seat as the story unfolds.
Fukushima Daiichi Nuclear Power Plant Tour
Learn more about the Fukushima area and the disaster, as well as take a trip to the Daiichi Nuclear Power Plant on our guided tour of the Fukushima disaster area!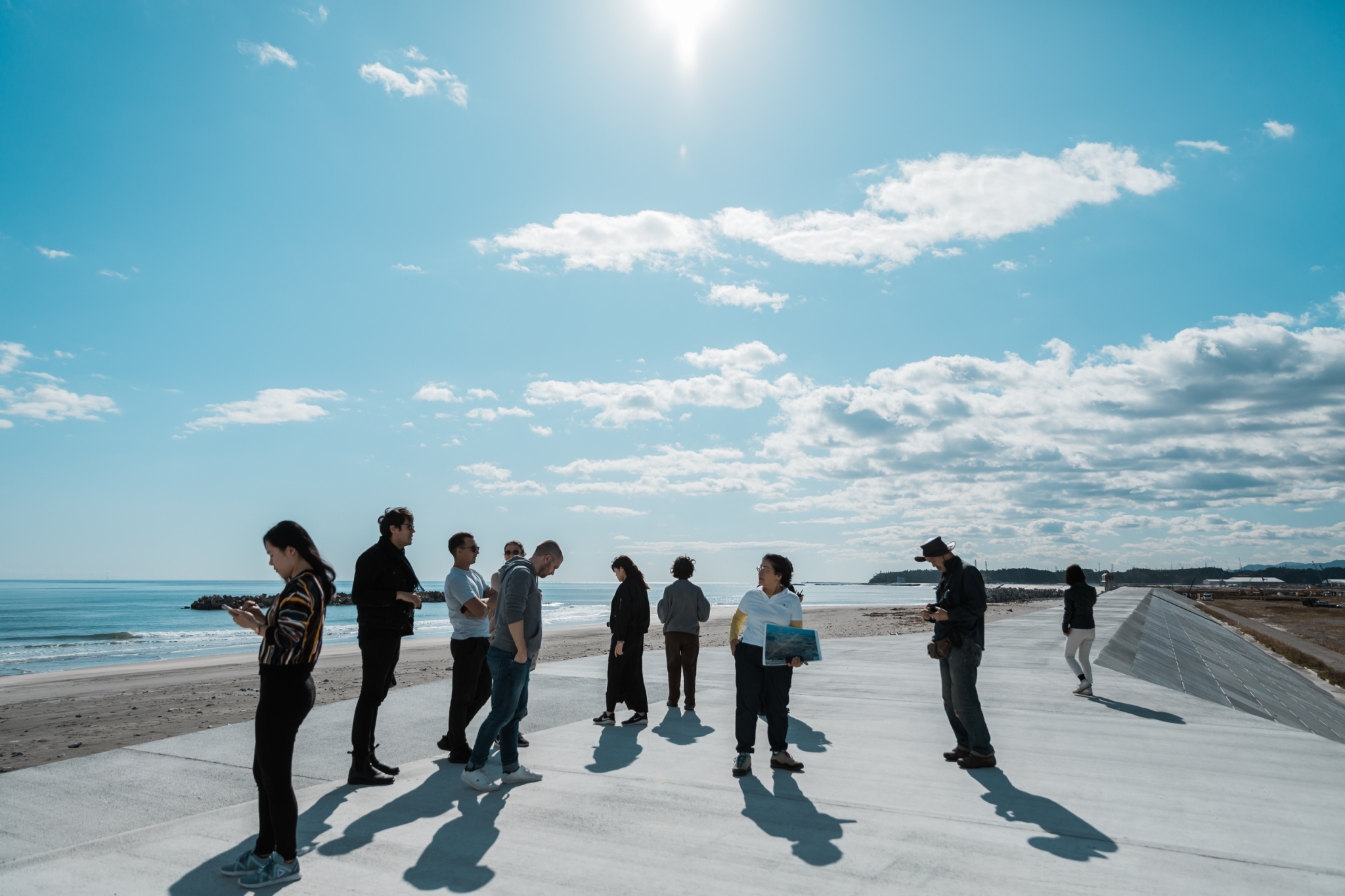 Fukushima Daiichi Nuclear Power Plant Visit 2-Day Tour from Tokyo
LearnmoreaboutthenucleardisasterandhowfarFukushimahascomeinthereconstructionprocessinthiseducational2-daytour!ThistourincludesaspecialvisittoFukushimaDaiichiNuc...
▼We also have a shortened 1-Day Tour for those interested:
3. Old Enough!
When you need something to get done, your first instinct probably isn't to ask your toddler to accomplish the task. Well, in Old Enough!, that's exactly what is happening. Unknowingly being filmed and monitored by the tv crew, these determined young kids are sent off on their first-ever chore by their busy parents. While they face many struggles and bumps in the road, these children as young as one year old try their best to impress mom and dad and gain their first taste of independence. Watch as their impressionable brains work hard to figure out what to do when they face a challenge. Will they be able to meet their parents' expectations?
4. The Makanai: Cooking for the Maiko House
The Makanai: Cooking for the Maiko House is a heartwarming tale of two young girls setting off on their own path. These 16-year-old best friends, Kiyo and Sumire, leave their hometown in northern Japan to become maiko – the Kyoto-specific term for a geisha apprentice. Although one excels and the other struggles to meet the rigors of a maiko in training, their friendship never fails them. Despite this struggle, Kiyo turns to cooking instead of giving up on her dreams. Both yearning to find their passion, the two create their new lives in the world of traditional Japanese culture in different ways.
5. Midnight Diner: Tokyo Stories
Only operating in the late hours of the night, Master – the main character of Midnight Diner: Tokyo Stories, serves the night owls living in the city of Tokyo. In his intimate and welcoming establishment, people from all walks of life come to eat specially requested meals that evoke a sense of nostalgia. Master offers what advice he can to his guests while satiating their appetites. Because each episode focuses on a different character, viewers can experience new and exciting stories as the series progresses. Enjoy the compelling tales of these eccentric characters while watching the making of their favorite foods in this Netflix Original series.
6. Samurai Gourmet
Comedically eating his way through the bustling city of Tokyo is Takeshi Kasumi in Samurai Gourmet. As a recently retired businessman, Takeshi uses dining to fill his days with his newfound freedom. However, embracing this new way of life can sometimes be difficult; thus, enters his alter ego, the audacious samurai warrior. Takeshi uses this free spirit persona to boost his confidence in his pursuit of solo dining. As you might expect, this series based on the discovery of food and freedom can tantalize one's tastebuds. That being said, watch it while eating a good meal!
7. Street Food: Asia (Episode Osaka, Japan)
Izakaya Toyo is a street food vendor run by a charismatic chef named Toyo in Osaka, otherwise known as Japan's Kitchen. Featured in the episode of Street Food: Asia covering Japan, Toyo calls himself a magician and con artist, as he uses all parts of the fish to create his dishes. While other talented chefs are featured in the series, Toyo is the main focus of this episode for his magnetic nature and fascinating background. He captivates his customers with his charm and tasty delicacies, some cooked with a blowtorch! Become enthralled with his riveting personality and mouth-watering food as you watch this show.
▼If you're in Kansai, check out our Kyoto Food and Drink tour!
Kyoto Food and Drink Tour @Nishiki Market
KyotoFoodTourtakesyoutotheNishikiMarketandwillintroduceyoutoKyoto'sstreetfoodculture.Wewillalsovisittheplacesdeeplyrootedinthelocal'sdailylives.Diveintothehisto...
8. Terrace House
Comparable to an American reality show, minus the apparent scripted drama, is Terrace House. With five different series under the Terrace House umbrella on Netflix, this show has captivated the hearts of many across the globe. Creating friendships and romantic relationships along the way, six new strangers every installment come together in a beautiful house to live their lives as they please. Faced with the challenges of everyday life, these young people must navigate through their personal troubles while trying to make their dreams come true. Listen to the fascinating commentary of the panelists to get a realistic view of youth culture in Japan.
9. Aggretsuko
Retsuko, an unsuspecting red panda with a demanding office job, struggles to make it in her career and find her place in the world. Singing death metal karaoke by night, Retsuko lets out her aggression after a hard day's work, giving the series its title Aggretsuko. Faced with daily challenges and being overworked, she wonders if she should give up her freedom for a simple life of marriage. Binge your way through five seasons as Retsuko makes decisions that lead her to wild adventures that will surely keep you waiting for more!
10. Queer Eye: We're in Japan!
The Queer Eye team worked their way across America giving out free makeovers, and now they're moving on to Japan. Whether it be through fashion or lifestyle, the fab five are determined to make their impact and help others become the best version of themselves. Seeing the makeover participants along their journey of self-discovery is so touching and evokes a sense of encouragement as a viewer. In Queer Eye: We're in Japan!, you can expect heartfelt moments, laughter, and a lot of fun! Tune into this gratifying show for a look into life in Japan.
11. Erased
Originally a manga that has since been turned into an anime and a movie was also made into a television series in 2017. Erased tells the story of a young man who has the ability to time travel in an effort to save the people whom he cares about. As his own mother and childhood classmates became victims of a serial killer, Satoru, the protagonist, must unravel the mystery and find the killer to prevent these tragic murders. Follow his spirited story as he works through challenges desperately trying to restore the past and present timelines.
12. Million Yen Women
Million Yen Women is a show detailing the story of a struggling novelist, Shin Mishima. Six months before the series starts, five women receive a strange invitation to live at Shin's house for one million yen a month in rent. Not being allowed to ask any of them about their lives, Shin is lost as to who invited the women there or why they are there in the first place. Hoping for inspiration for his new novel, Shin tries his best to navigate this bizarre situation while dealing with personal struggles. Feel the suspense as you watch Shin's life transpire in this mysterious series.
Now that you've read through our list of 12 best Netflix shows to watch before coming to Japan, which ones are you going to add to your watchlist? Get ready for lots of laughs and heartwarming moments! If there are some more series you think should be added to this list, connect with us on our social media and let us know. We would love to hear from you!
Japan Wonder Travel Tours
Japan Wonder Travel is a travel agency that offers guided tours throughout Japan.
From private walking tours to delicious Food and Drink tours, we can help you organize the best tours just for you! If you want to explore Japan and learn more about the history and backstories of each area you are visiting, our knowledgeable and friendly English speaking guides will happily take you to the best spots!
In addition, we can provide you with any assistance you may need for your upcoming trip to Japan, so please feel free to contact us if you have any questions or need some help!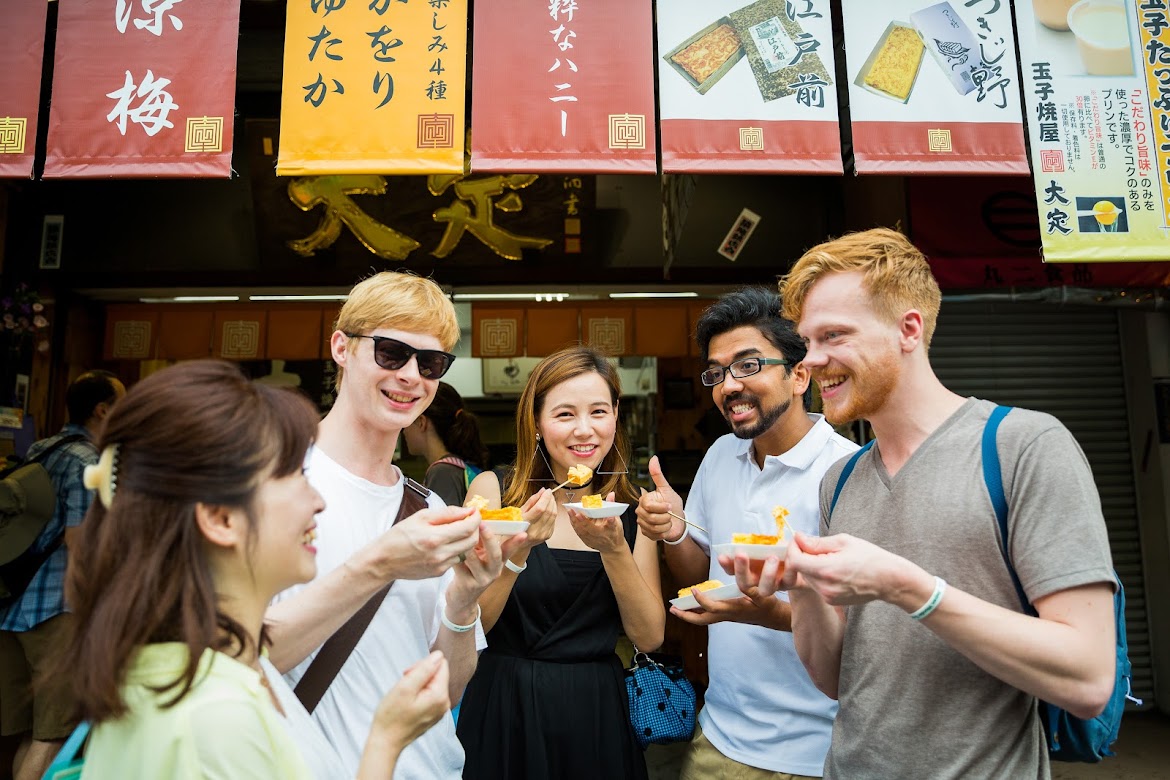 ▶Tokyo 1–Day Highlights Private Walking Tour (8 Hours)
There's no better way to explore an area than taking a tour with a knowledgeable local guide. You will have the chance to learn about the history and interesting background stories of Tokyo, as well as discover some hidden gems which can be hard to do without a guide.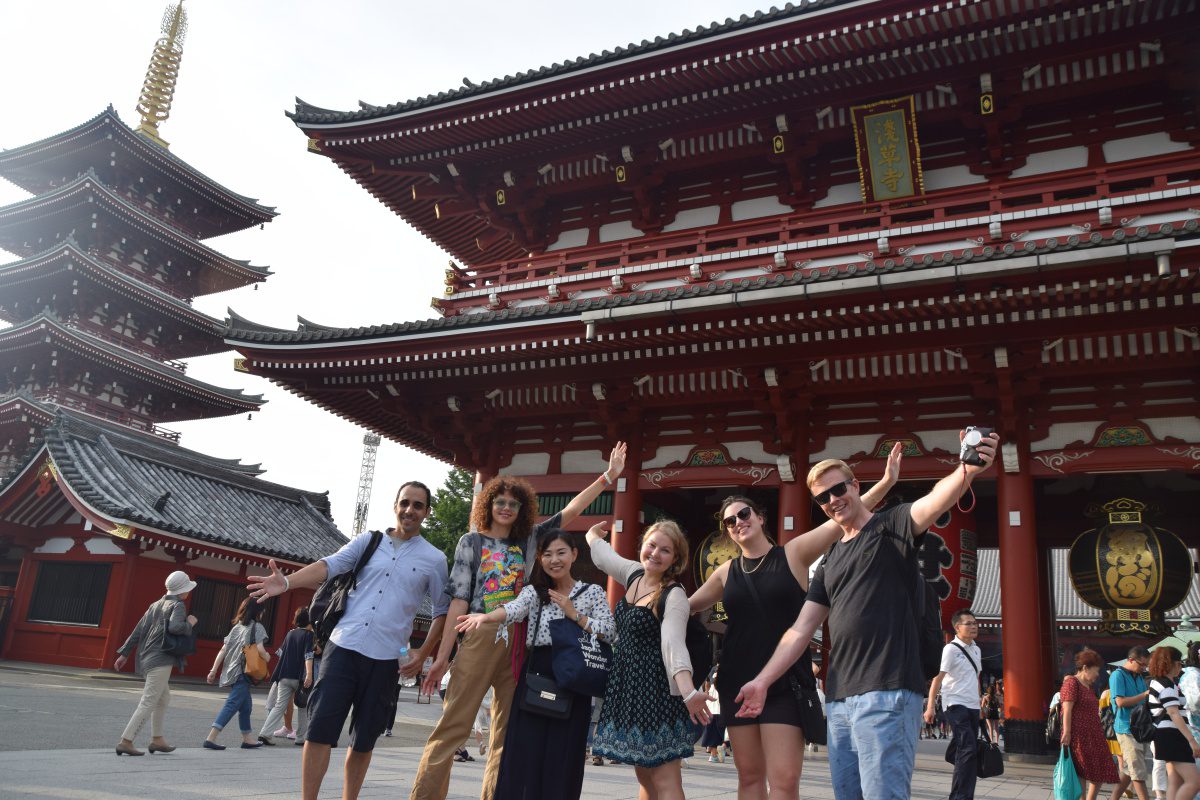 ▶Mt. Fuji Day Trip Bus Tour from Tokyo
Experience the breathtaking views of Mt. Fuji by visiting the highlights of the area on our guided sightseeing bus tour! Departing from Shinjuku in central Tokyo, you can travel comfortably to all of the best spots in the area by bus.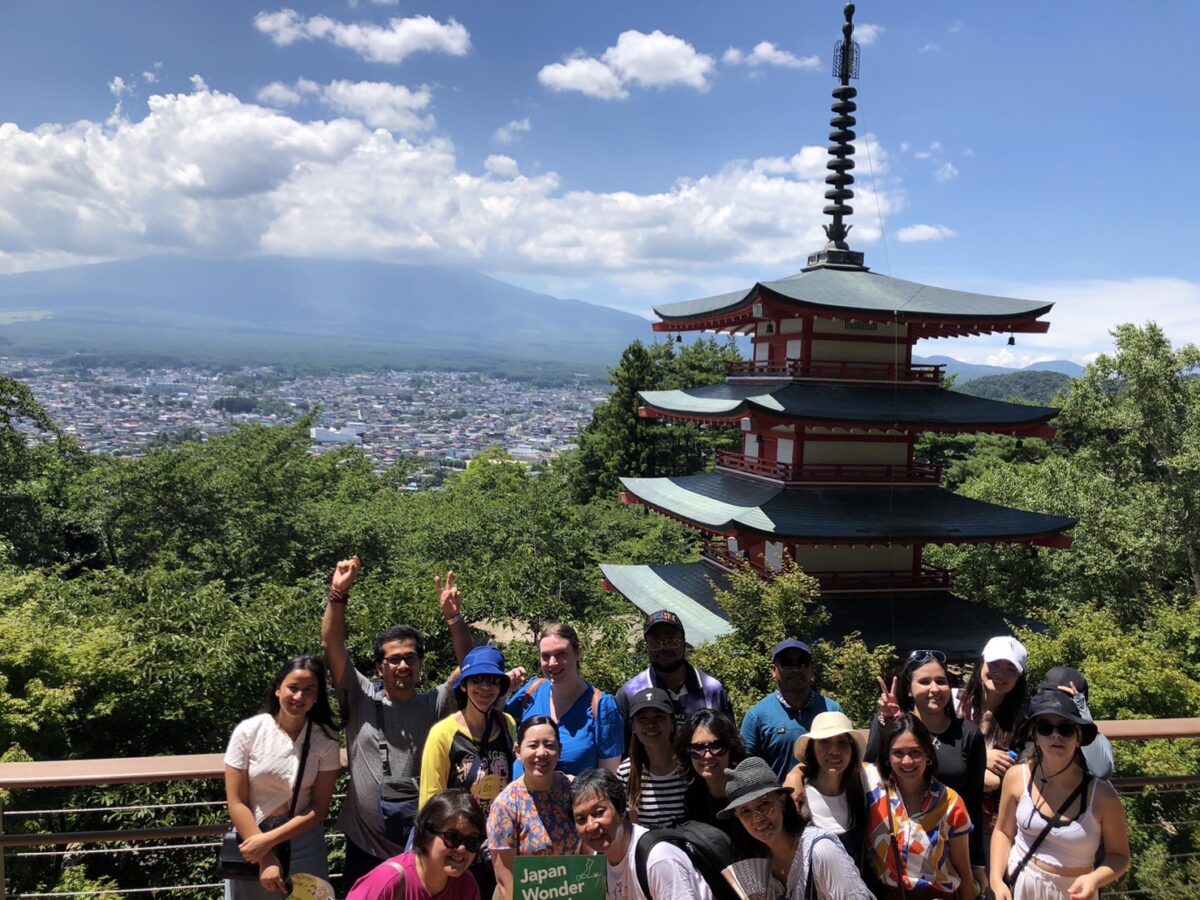 ▶Kyoto Private Full Day Walking Tour
On this full-day private tour of Kyoto, you will be able to see the highlights of Kyoto in just one day and at the same time develop a deeper understanding of both the culture of the area and Japan as a whole.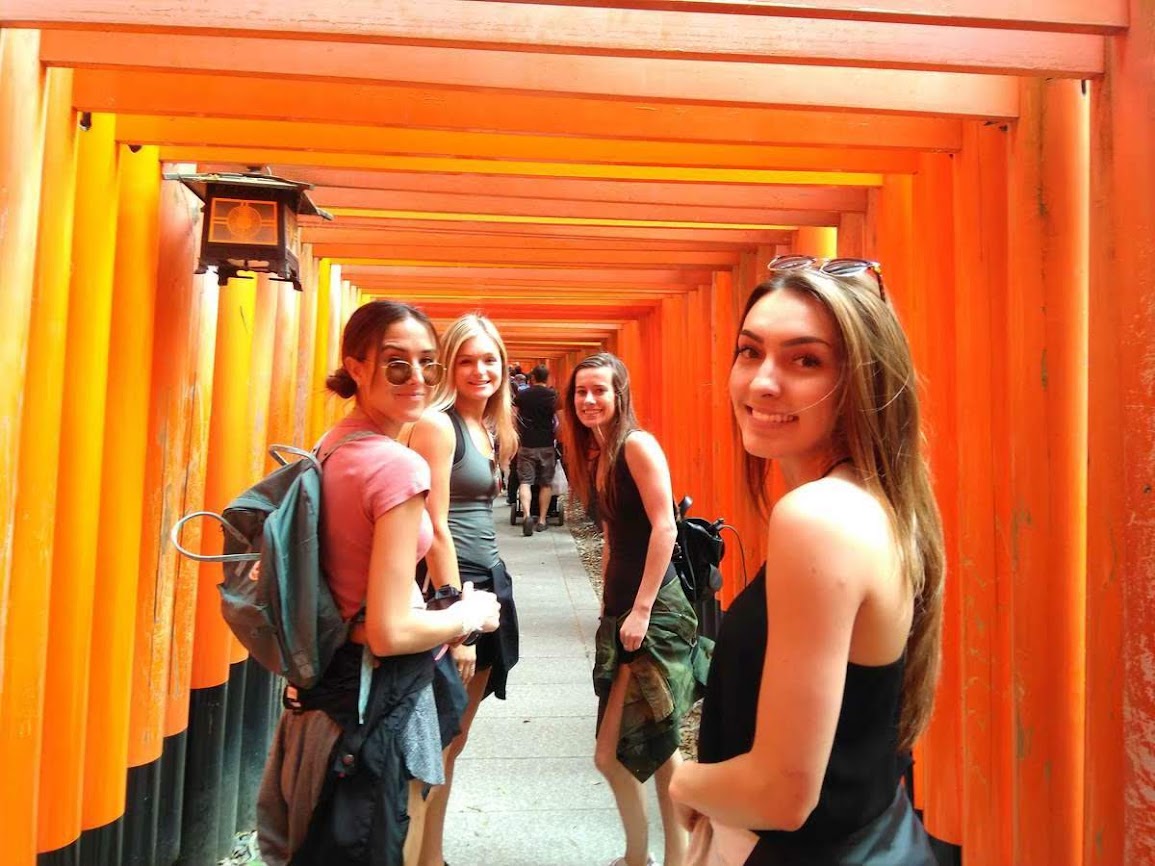 Find the other Tours
▶Tour Packages
If you want to make travel easier, we suggest you look into tour packages.There are a wide range of tour packages out there to suit the accomodate for each traveler needs. Click the button below to find the best tour package from various Tour Operators!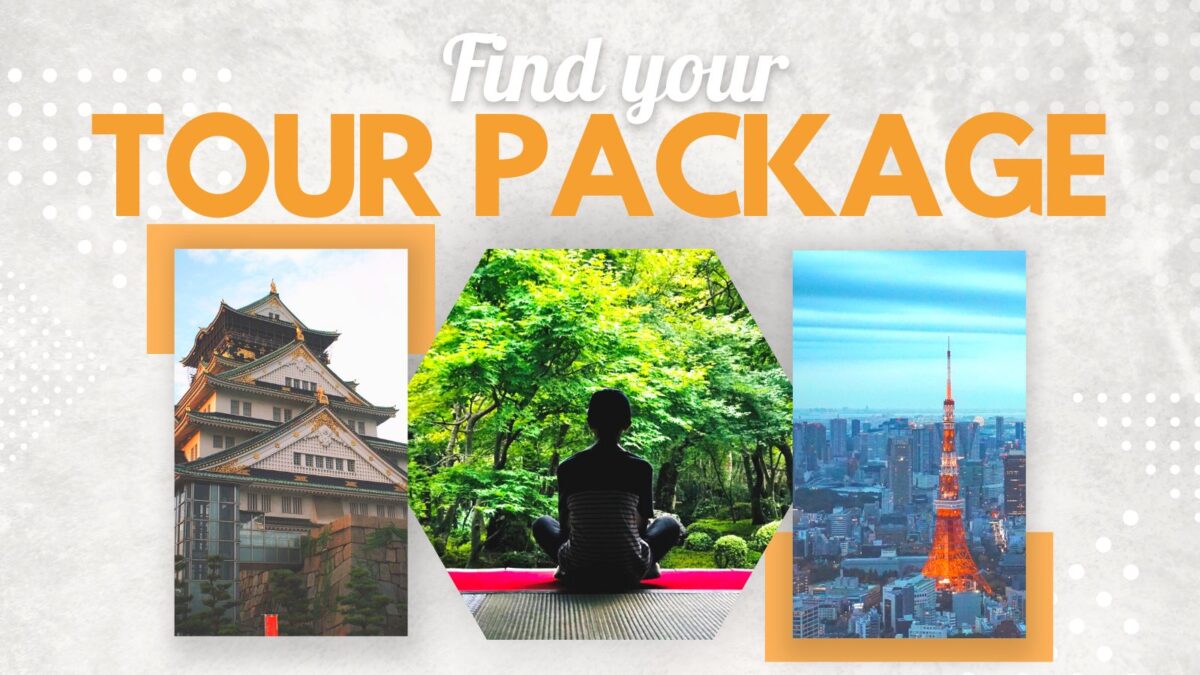 Follow us on Instagram, Facebook, Twitter, and TikTok for more travel inspiration. Or tag us to get featured!
Happy traveling!
Stay informed of the best travel tips to Japan, the most exciting things to do and see, and the top experiences to have with the Japan Wonder Travel Newsletter. Once every two weeks we will introduce you to our latest content.
Other articles you might enjoy