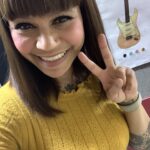 Writer's Profile
Misty Fujii is a Canadian who moved to Osaka, Japan in 2019 and married her Japanese sweetheart. In 2022 they had a baby and moved to Fukui for the clean country air. She is a DJ who teaches English part time and writes in order to share Japan with the world. She gets excited about collecting vintage vinyl records, food of all countries, travelling and renovating her traditional Japanese house.
This post may contain some affiliate links. When you click through and make a purchase we may receive some commission, at no extra cost to you.
What makes someone important? Is it their contributions to politics or war? Art? Science? Economy? Or something else altogether?
Japan has a history spanning centuries, and plenty of notable people deserve to be recognized. A handful of those amazing people are listed here, from samurai, emperors, politicians, artists, authors, and doctors. While it's hard to scratch the surface among the centuries of remarkable people from Japan, here are 12 that deserve a spot on the list.
1. Oda Nobunaga (1534-1582)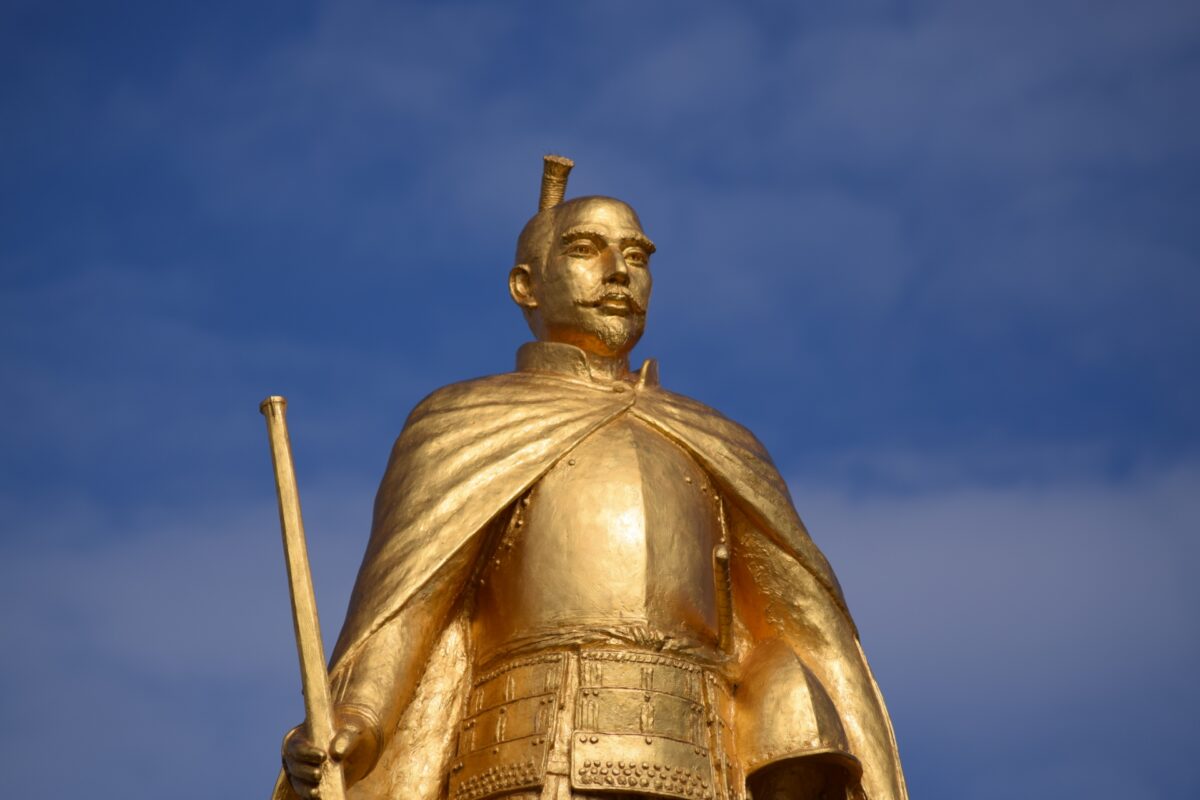 Often called the first great unifier in Japan, Oba Nobunaga was one of the country's most powerful samurai warlords. Officially recognized as a daimyo (feudal lord) during the late 16th century, he was well respected for his military prowess. Gifu City was one of the most critical places he conquered due to its central location. He is well-loved and memorialized there to this day. Before his untimely death at the hands of one of his vassals in 1582, Oda Nobunaga managed to conquer nearly a third of Japan.
2. Tokugawa Ieyasu (1543-1616)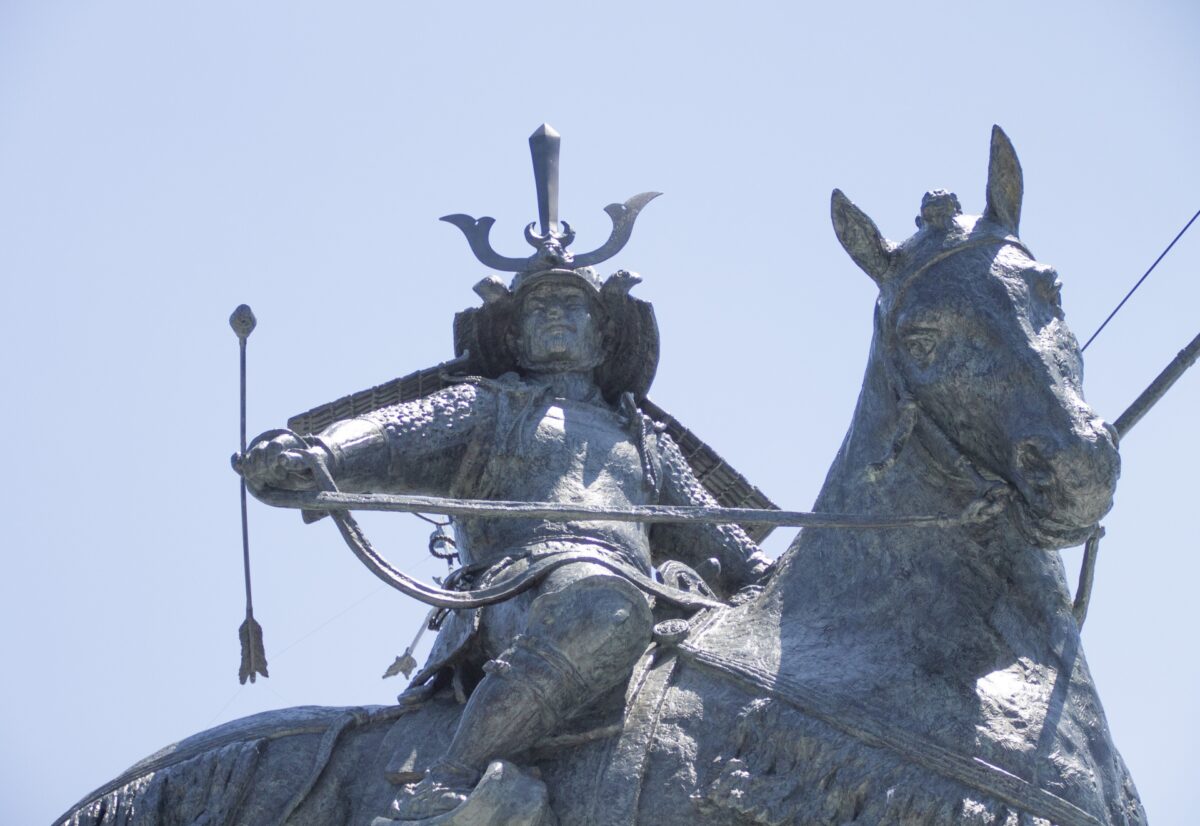 Tokugawa Ieyasu was Oda Nobunaga's successor, along with Toyotomi Hideyoshi. He was born into a samurai family and rose to power during the late 16th century. As a military leader, he continued to unify Japan during the civil war, creating a new government controlled by his family until 1868. The period of the Tokugawa shogunate was one of peace, stability, and isolation from the outside world for over 250 years. Tokugawa Ieyasu remains significant to this day because of his cunning political strategies, military excellence, and establishment of a centralized government.
3. Toyotomi Hideyoshi (1537-1598)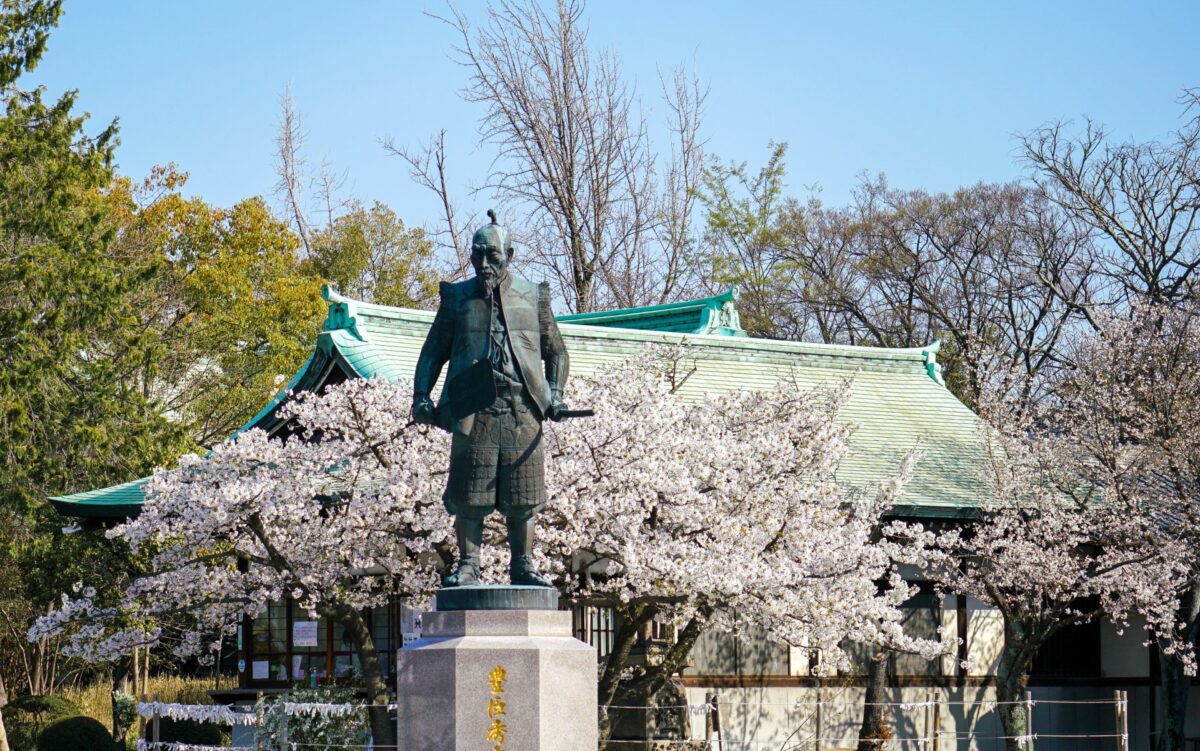 Toyotomi Hideyoshi was a prominent Japanese samurai and daimyo in the late 16th century who rose from humble origins to become one of Japan's most powerful warlords. After the death of his lord Oda Nobunaga, Hideyoshi seized control of his army and continued the unification of Japan under his own rule. He is best known for his successful invasions of Korea in the late 16th century and his patronage of the arts, including the construction of Osaka Castle. Hideyoshi is also remembered for his social and economic policies, which sought to stabilize Japan's economy and promote the welfare of the common people.
4. Sakamoto Ryoma (1836-1867)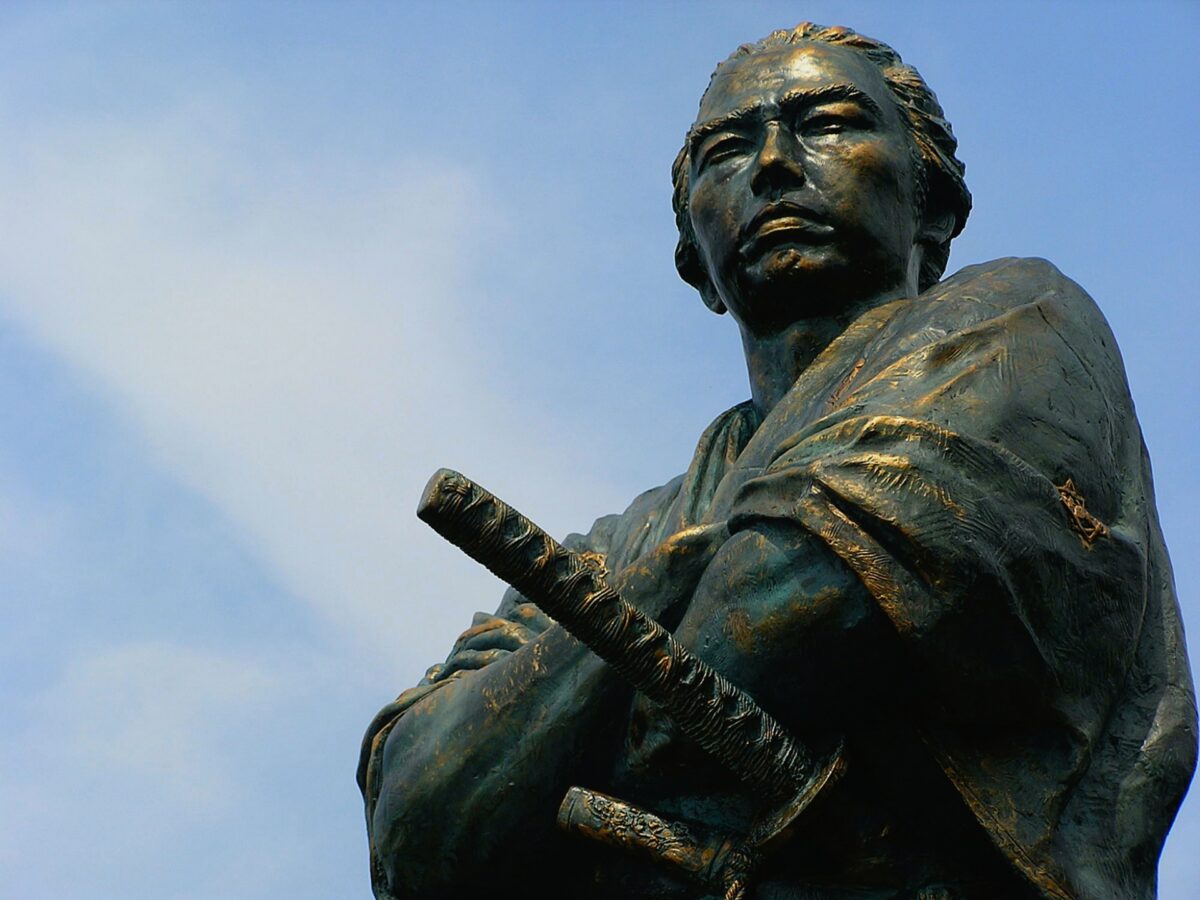 Heralded as an icon and national hero in Japan, Sakamoto Ryoma's story is one of high drama, but unfortunately, it ended too soon. As a low-ranking samurai, Sakamoto Ryoma was an idealist who envisioned a modern Japan without such a strict class hierarchy. He ultimately played a prominent role in overthrowing the Tokugawa shogunate and ending the era of samurai and shogunate control. Because of this, he is often called "the last samurai" and is the subject of many books, movies, and TV dramas. His life was cut short when he was only 31 years old, and the exact spot where he was killed can be visited today in Kyoto. Many monuments are also dedicated to Sakamoto Ryoma in his hometown of Kochi prefecture.
5. Matsuo Bashō (1644-1694)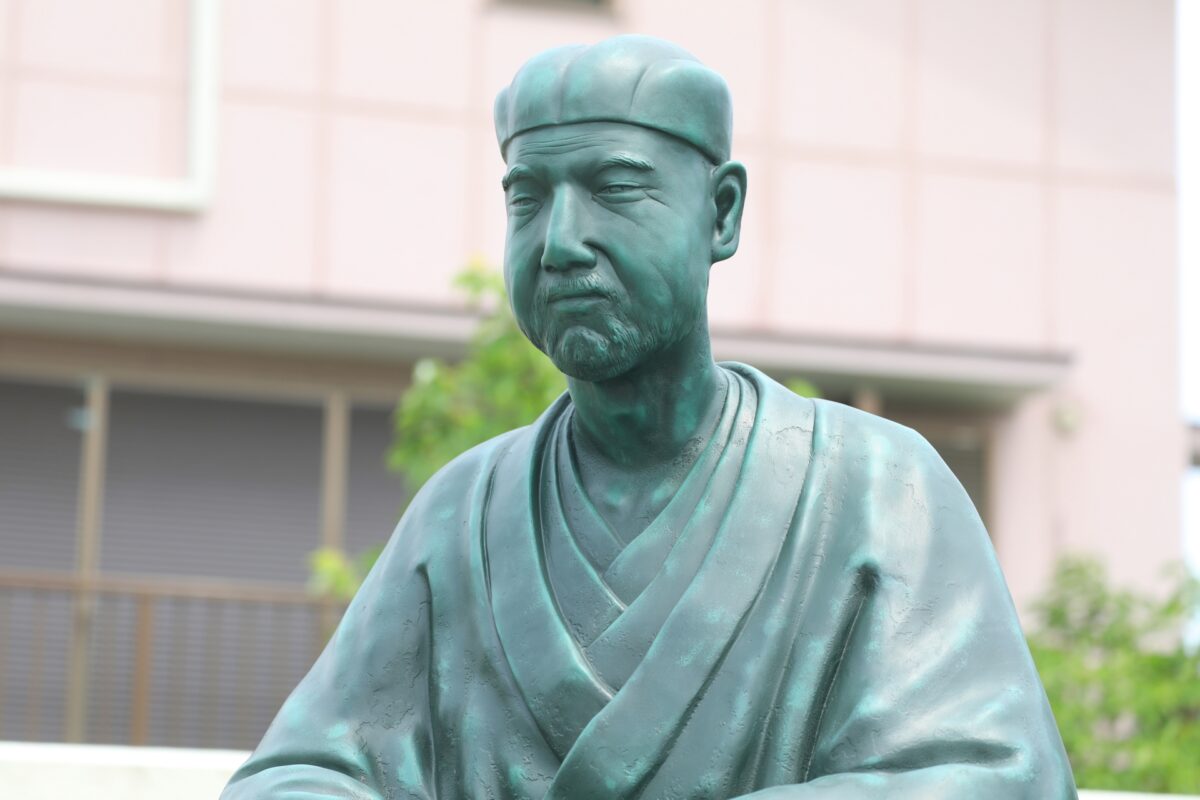 However, not everyone significant in Japan is famous for being a samurai or shogun. After abandoning his samurai status to devote himself to the arts, the internationally renowned writer Matsuo Bashō became the most famous poet in Japan during the Edo period and beyond. Even now, his influence could be compared to William Shakespeare in English. But if you don't know Matsuo Bashō by name, you likely know the style of poetry he helped develop. Insisting that poems must be unique and eternal, he is regarded today as the master of haiku.
An old silent pond

A frog jumps into the pond—

Splash! Silence again"

Old Pond
6. Emperor Meiji (1852-1912)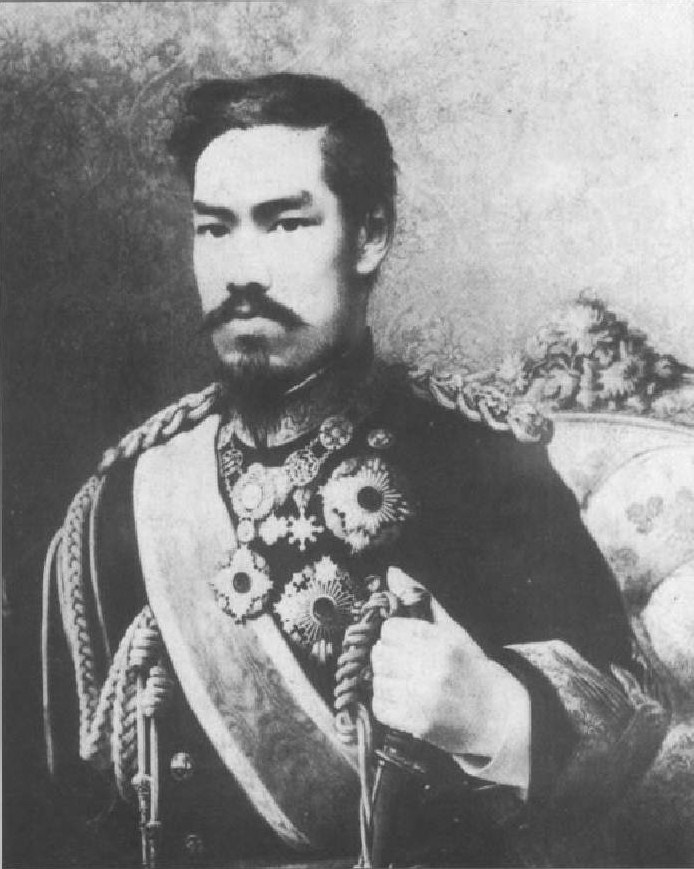 Japan has had a lot of emperors, but it was the 122nd one that was nicknamed Meiji the Great. Emperor Meiji ascended to the throne in 1867 when he was only 15. During the Meiji period until 1912, Japan began rapidly modernizing and industrializing. During Emperor Meiji's rule, there was enormous political, economic, and social change, opening the door for Japan to be a major world power in the 20th century. This meant again opening Japan to the outside world and adopting some Westernization, leading the way to a stronger Japan.
7. Natsume Sōseki (1867-1916)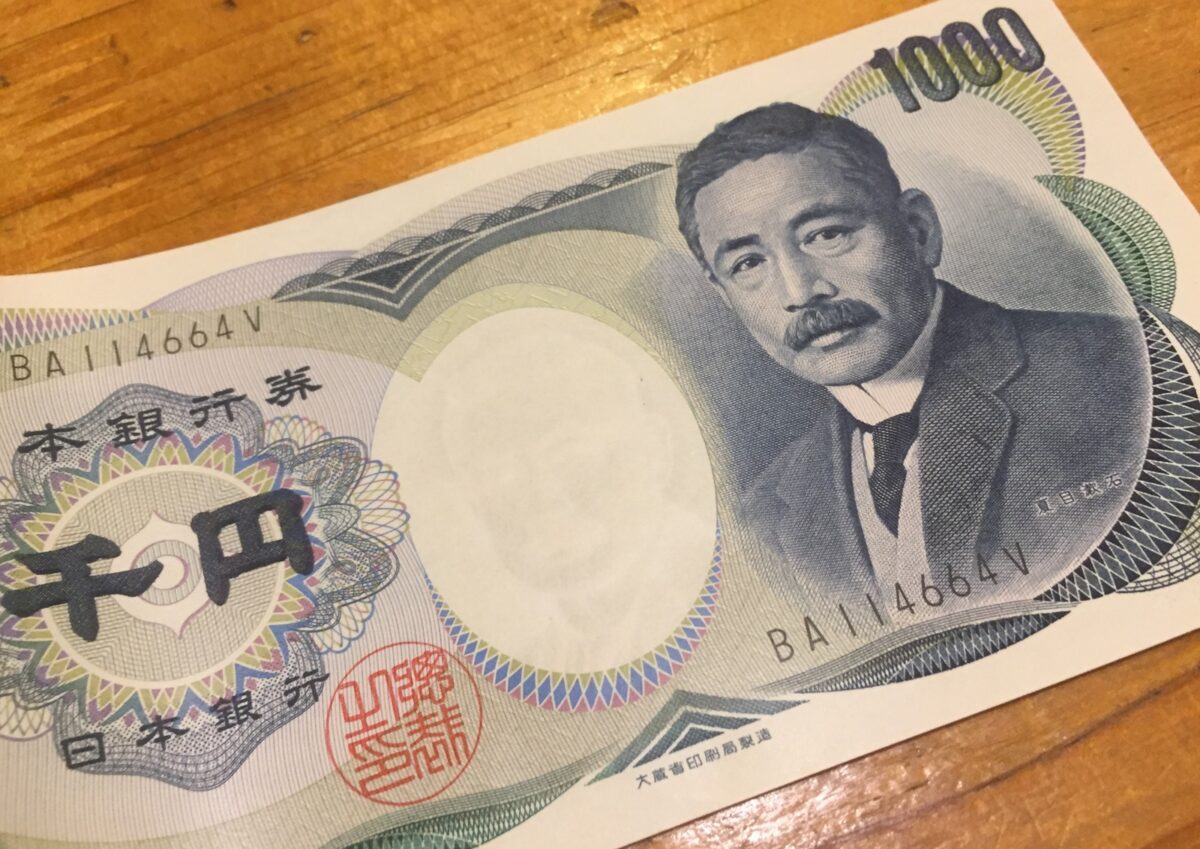 You may remember Natsume Sōseki as the face on Japan's thousand yen bill until 2004 and wondered why he was there. As the author of novels like "Kokoro" and "I Am a Cat," Natsume Sōseki has become one of the most important writers in Japanese literature. He is known for creating and writing realistic and psychologically complex characters alongside themes of loneliness. His books also reflect the changing cultural landscape of Japan during the Meiji period and approach the times with insightful social commentary. Soseki's legacy has had a lasting impact on Japanese literature, and his works continue to be widely read and studied today.
8. Noguchi Hideyo (1876-1928)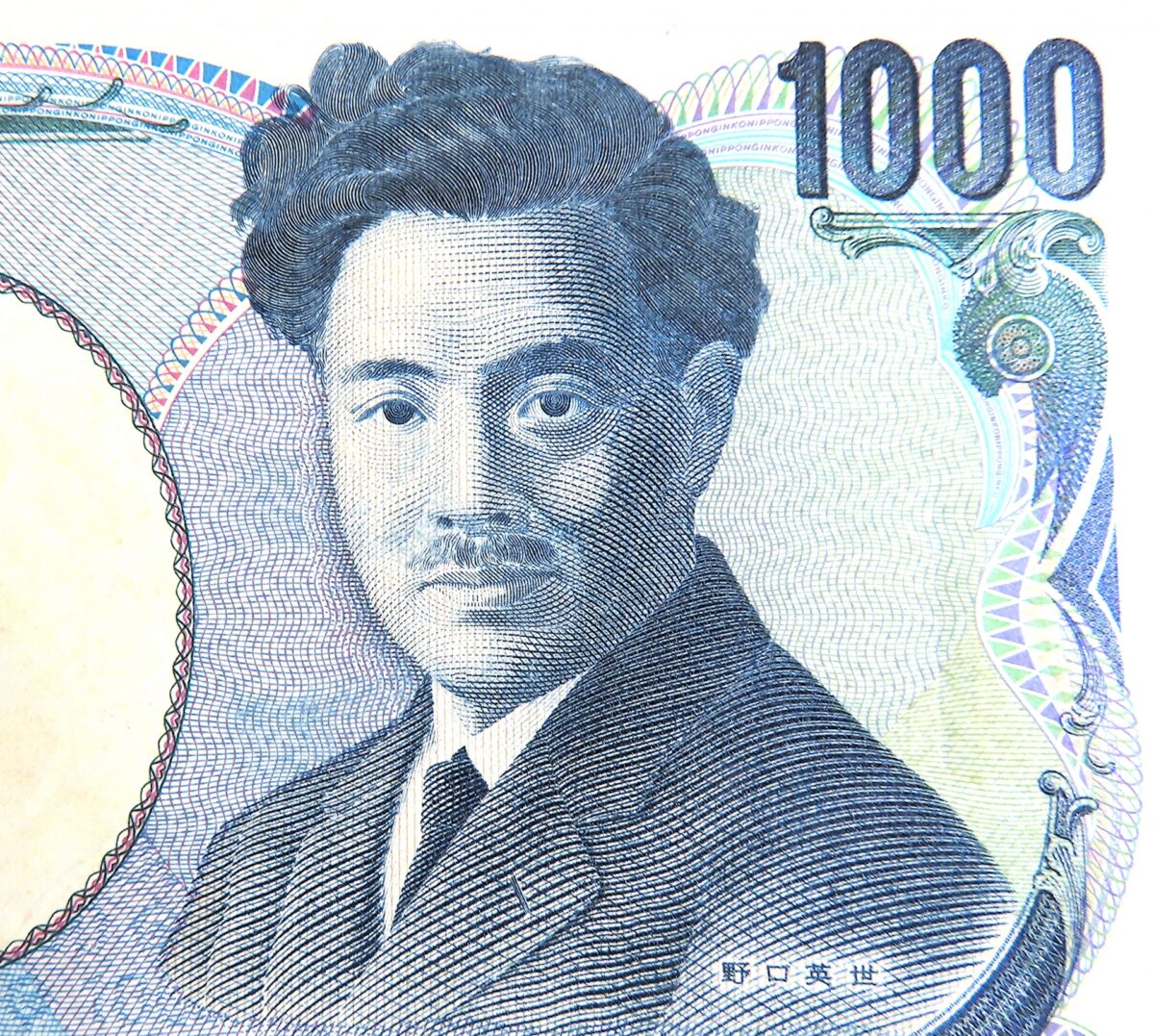 You just read about the man on the one thousand yen bill until 2004, but if you look at a bill today, you'll see Dr. Noguchi Hideyo. About a century before Covid-19, infectious diseases were attacking the world rapidly, and the scientist/doctor dedicated his life to researching them. Among his many accomplishments, Dr. Noguchi Hideyo discovered the agent responsible for causing syphilis and developed a new test for diagnosing the disease. He also worked on developing vaccines for various infectious diseases, including yellow fever and rabies. His legacy has had a lasting impact on medicine, and his work continues to be recognized and celebrated today.
9. Takeshi Kitano (1947-present)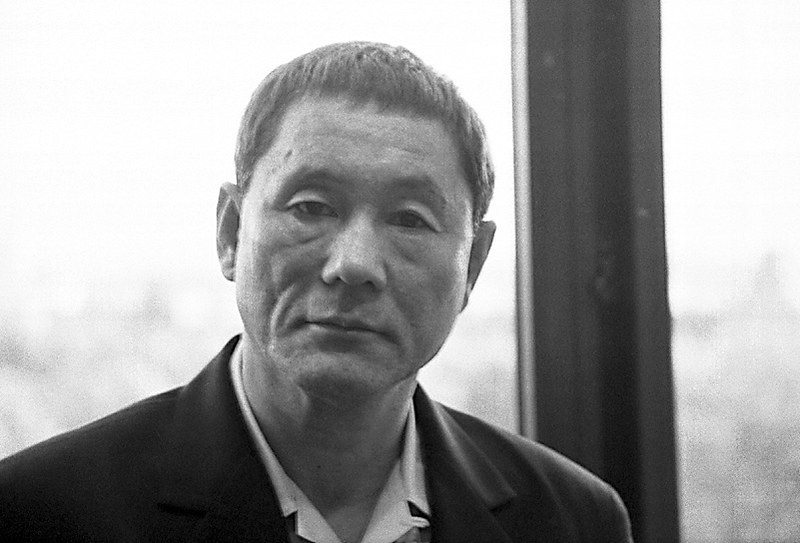 Next up is someone who has profoundly contributed to Japan with his brilliant humor. Takeshi Kitano, also known as Beat Takeshi, is a top Japanese comedian, actor, and filmmaker. If it has to do with the arts in any way, he's done it – including painting and releasing his own Nintendo video game! Known for his unique brand of deadpan humor, Takeshi has been a tremendous influence on Japanese comedy. Over his career, he's worked his way up from being a comedian to playing serious and intimidating characters in his films. While many books and movies have documented his life, a great introduction is the 2021 movie Asakusa Kid, which starts us at the humble beginnings of Takeshi's career.
10. Kusama Yayoi (1929-present)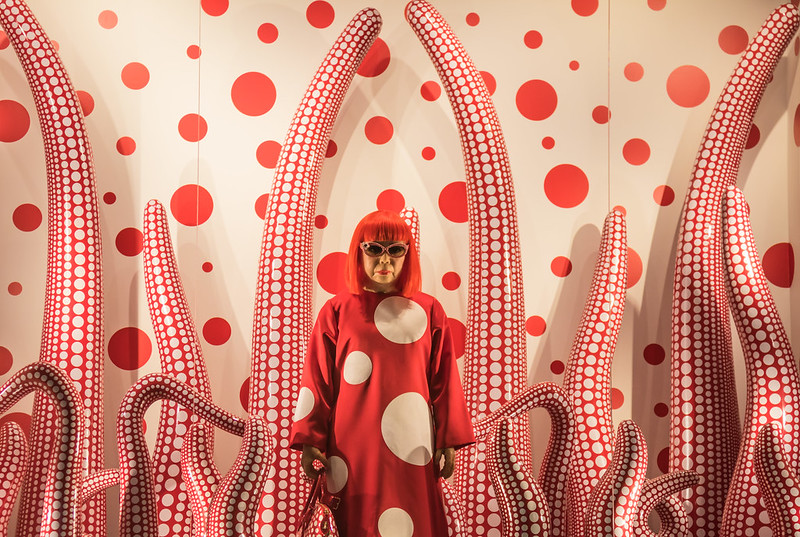 'The princess of polka dots,' Kusama Yayoi is an internationally famous artist. With a very distinct style, her paintings, sculptures, installations, and performances have delighted people worldwide. In fact, Kusama Yayoi is considered to be one of the most important painters in the world, not only in Japan. Her polka-dotted art is instantly recognizable, and her mirrored infinity installations have taken the social media world by storm. It's no wonder Japan is proud, and the Yayoi Kusama Museum in Shinjuku, Tokyo, is a must-visit for anyone who wants to see more from the artist.
11. Miyazaki Hayao (1941-present)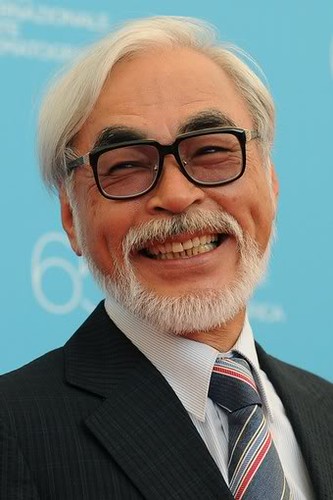 If this filmmaker and animator's name isn't familiar, the studio he co-founded surely is. Miyazaki Hayao is one of the co-founders of Studio Ghibli, where his memorable stories have touched the hearts of millions worldwide. Films like My Neighbor Totoro, Princess Mononoke, and Howl's Moving Castle earned him global acclaim. Speaking of acclaim, his 2001 movie Spirited Away won an Academy Award and became the highest-grossing film in Japanese history. Miyazaki Hayao and Studio Ghibli are such a treasured part of animation, Japan, and history as we know it.
12. Miyamoto Shigeru (1952-present)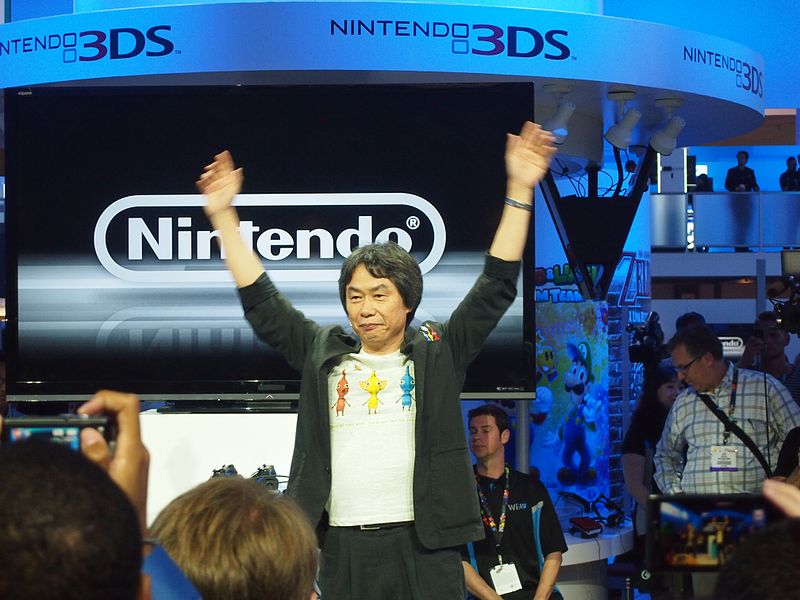 Last but certainly not least is the man behind many of our childhood memories (and beyond). Miyamoto Shigeru is one of the top video game designers at Nintendo, responsible for beloved figures like Mario and Luigi, Donkey Kong, Zelda, and dozens more. As Nintendo's first staff artist, Miyamoto Shigeru has become the brains behind some of Nintendo's top games and characters. He's undoubtedly an influential designer, and Nintendo is one of the biggest toy and entertainment companies.
Is there anyone from this list you're already a fan of or want to learn more about? Who would you have included?
Japan Wonder Travel Tours
Japan Wonder Travel is a travel agency that offers guided tours throughout Japan.
From private walking tours to delicious Food and Drink tours, we can help you organize the best tours just for you! If you want to explore Japan and learn more about the history and backstories of each area you are visiting, our knowledgeable and friendly English speaking guides will happily take you to the best spots!
In addition, we can provide you with any assistance you may need for your upcoming trip to Japan, so please feel free to contact us if yu have any questions or need some help!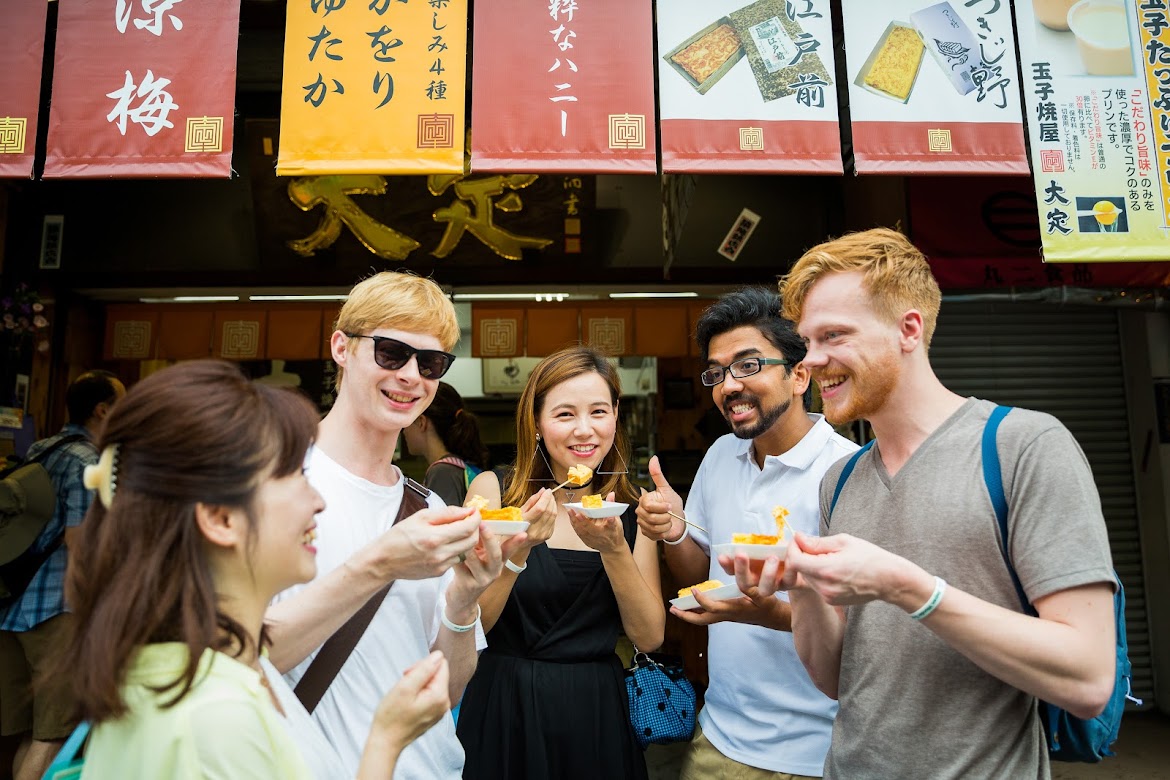 ▶Tokyo 1–Day Highlights Private Walking Tour (8 Hours)
There's no better way to explore an area than taking a tour with a knowledgeable local guide. You will have the chance to learn about the history and interesting background stories of Tokyo, as well as discover some hidden gems which can be hard to do without a guide.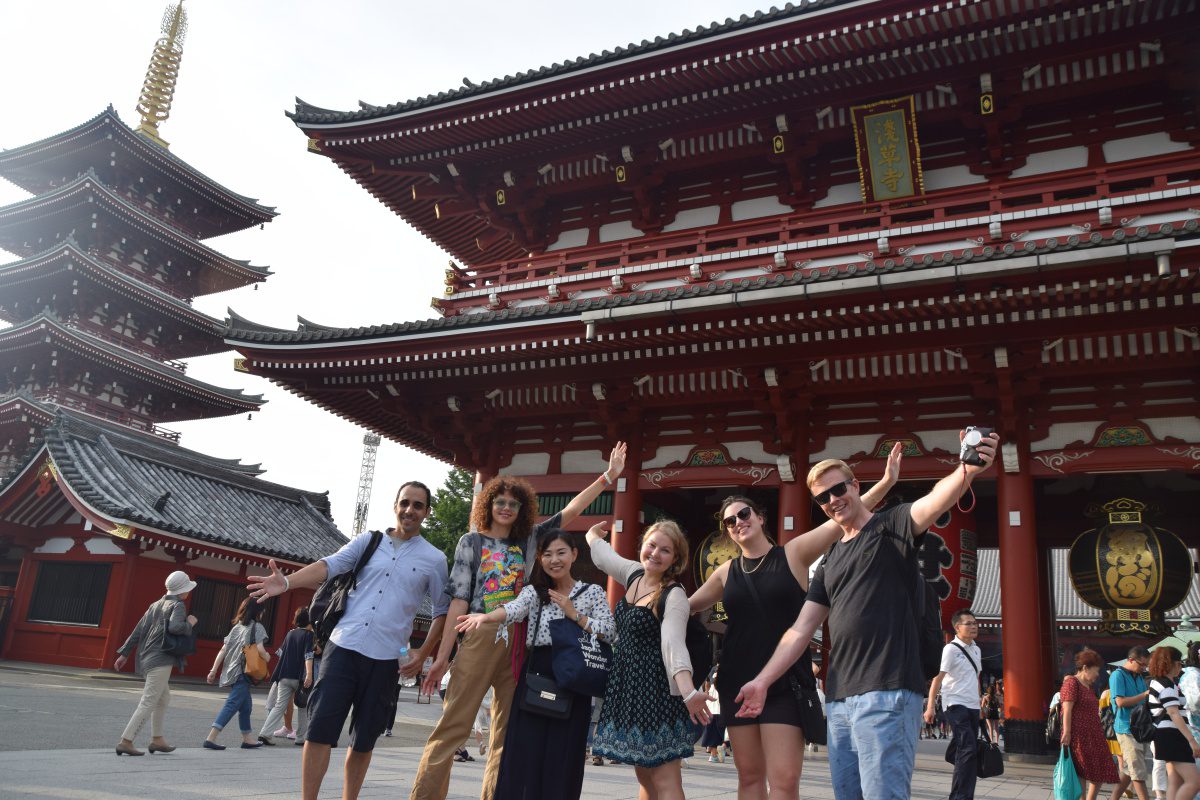 ▶Mt. Fuji Day Trip Bus Tour from Tokyo
Experience the breathtaking views of Mt. Fuji by visiting the highlights of the area on our guided sightseeing bus tour! Departing from Shinjuku in central Tokyo, you can travel comfortably to all of the best spots in the area by bus.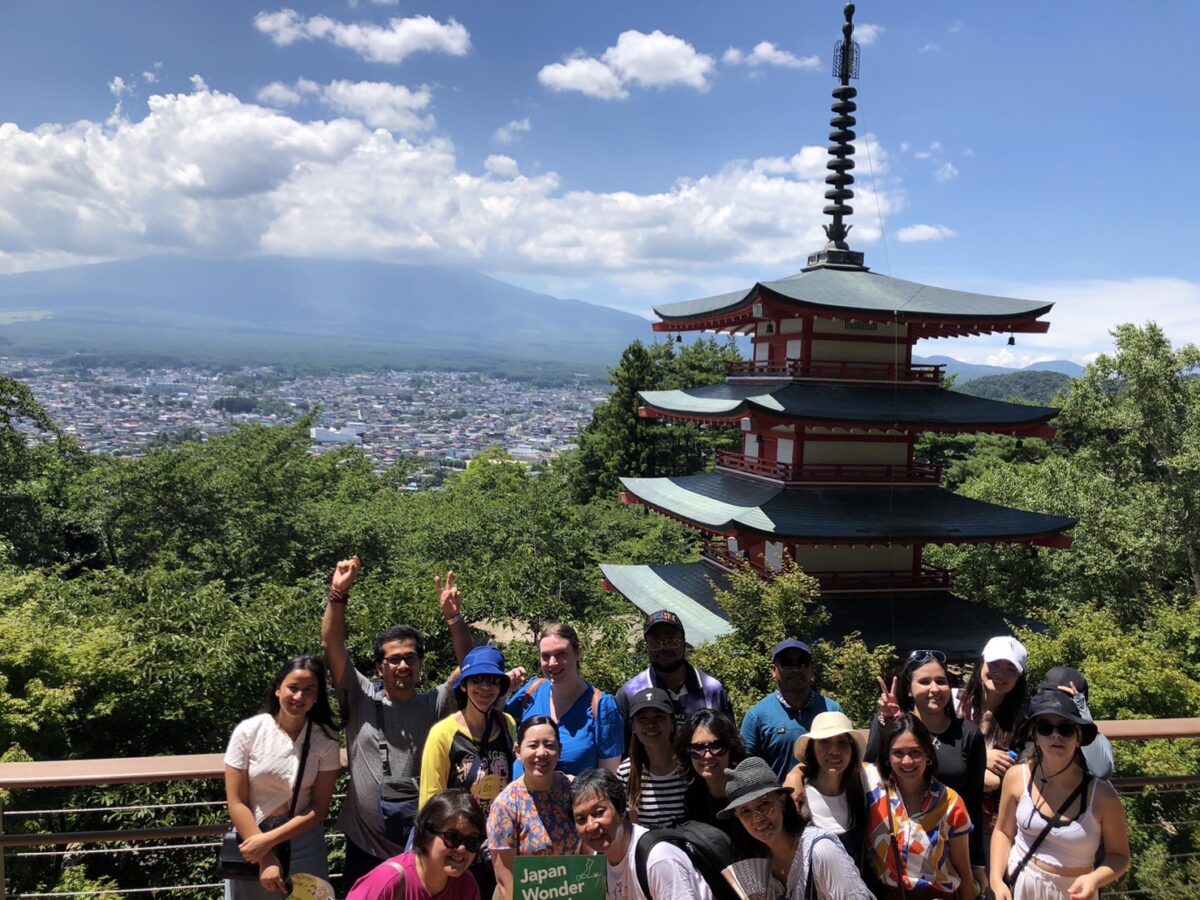 Follow us on Instagram, Facebook, Twitter, and TikTok for more travel inspiration. Or tag us to get featured!
Happy traveling!
Stay informed of the best travel tips to Japan, the most exciting things to do and see, and the top experiences to have with the Japan Wonder Travel Newsletter. Once every two weeks we will introduce you to our latest content.
Other articles you might be interested in