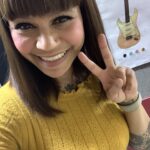 Writer's Profile
Misty Fujii is a Canadian who moved to Osaka, Japan in 2019 and married her Japanese sweetheart. In 2022 they had a baby and moved to Fukui for the clean country air. She is a DJ who teaches English part time and writes in order to share Japan with the world. She gets excited about collecting vintage vinyl records, food of all countries, travelling and renovating her traditional Japanese house.
This post may contain some affiliate links. When you click through and make a purchase we may receive some commission, at no extra cost to you.
Japan's Important Cultural Properties (ICPs) are like the rockstars of cultural heritage. Handpicked by the government, these gems include stunning buildings, breathtaking artworks, and precious artifacts with immense historical, artistic, and academic value. From ancient temples to spectacular gardens, these designated and meticulously preserved treasures ensure that Japan's rich cultural heritage lives on for generations to come.
Join us on a journey through time as we unveil ten of Tokyo's most famous Important Cultural Properties. Prepare to be awe-struck by these iconic sites' beauty, artistry, and enduring legacy. Let's dive in and uncover the fascinating history of Tokyo's cultural treasures!
1. Tsukiji Honganji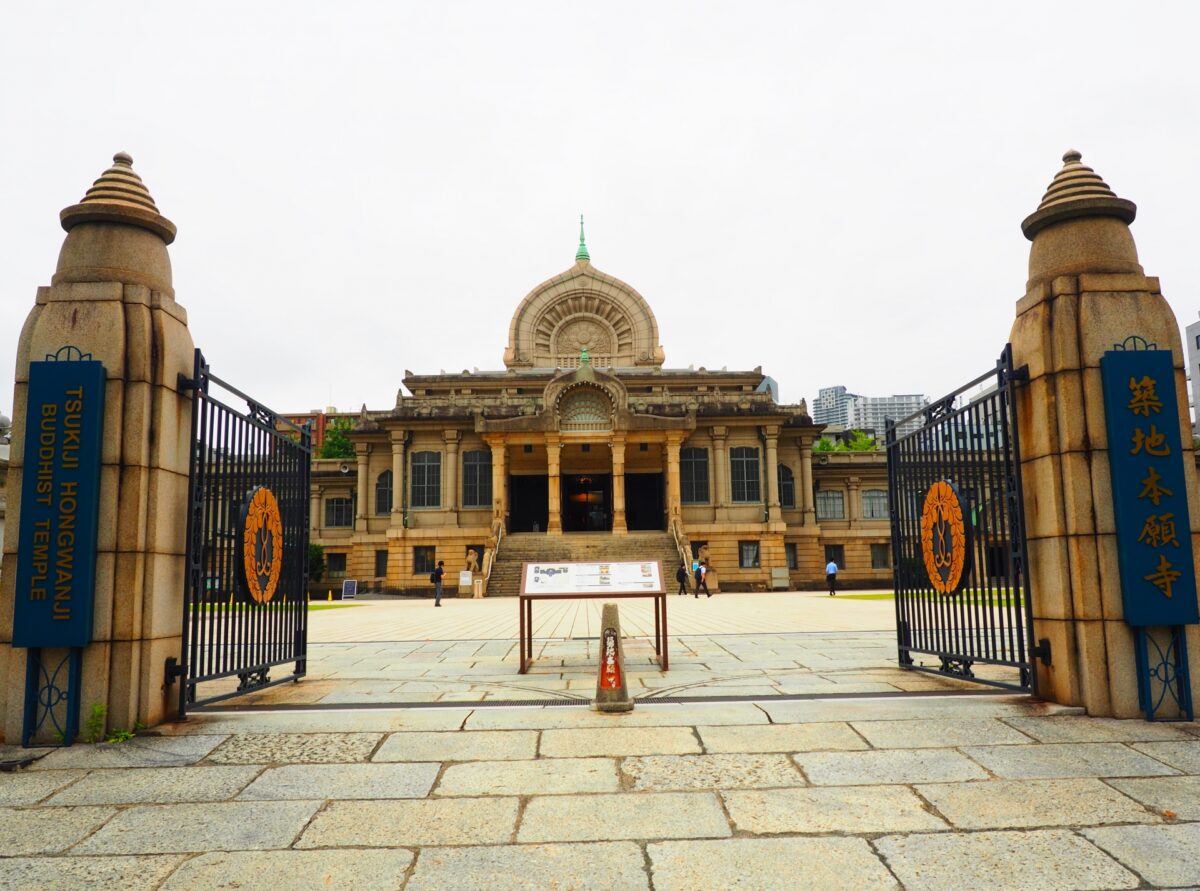 Experience the wonder of Tsukiji Hongwanji, a Buddhist temple like no other. Architect Ito Chuta drew inspiration from ancient Buddhist structures in India and Asia, infusing the temple with his love for traditional Japanese monsters known as "yokai." You'll encounter magnificent carvings of winged lions, lion dogs, peacocks, and other exotic creatures as you explore. Hidden within are depictions of legendary animals, and the temple's roof mimics the sacred Bodhi tree leaf. Admire the lotus flower at the facade's center and marvel at the grand pipe organ and stained glass. Don't miss the chance to witness the visionary artistry found at this remarkable landmark.
Website: Tsukiji Honganji
Recommended Tours:
2. Geihinkan Akasaka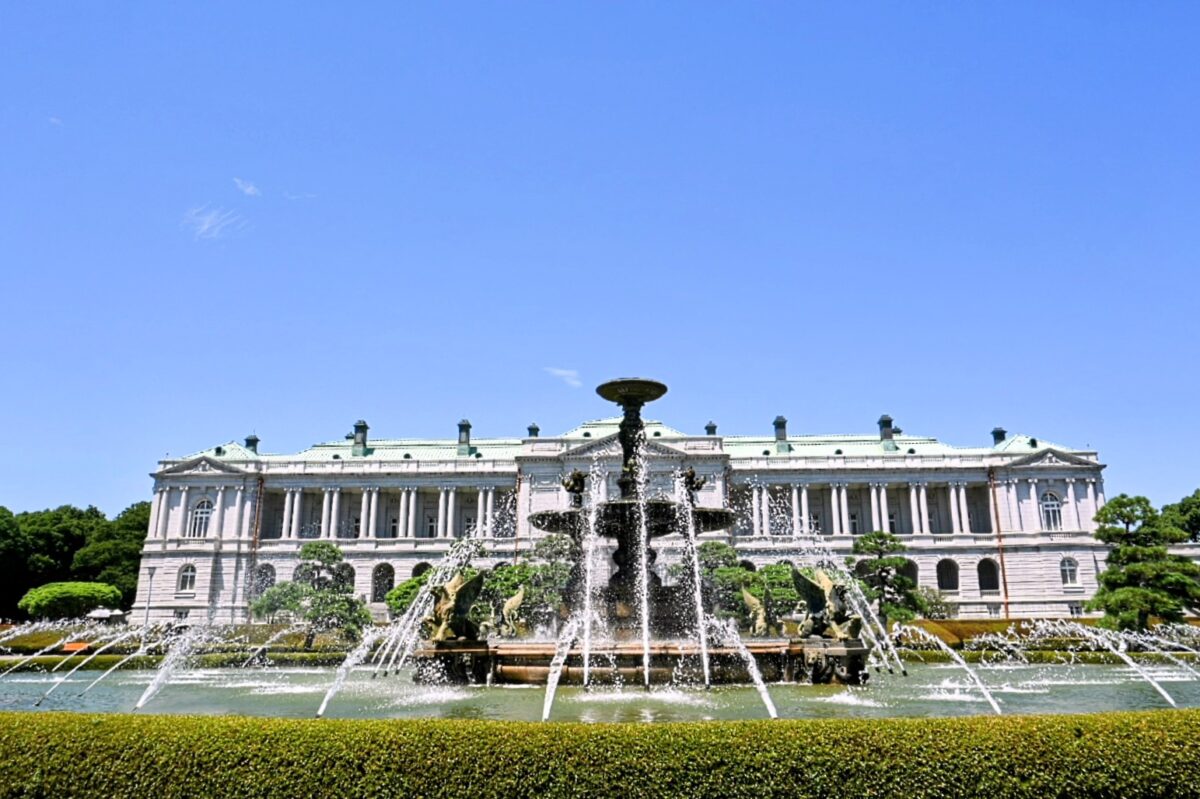 Witness a world of Japanese elegance at Geihinkan Akasaka. This prestigious venue, built in 1909, is the epitome of sophistication. Hosting state functions and diplomatic events, it showcases stunning neo-Baroque architecture and gardens. Presidents, prime ministers, and royalty from across the globe have graced its halls. Known as the State Guest House or Akasaka Place, it exudes refined charm embodying Japan's architecture as it embraced Western influences. Prepare to be awe-struck as you step inside and immerse yourself in the grandeur of Geihinkan Akasaka.
Website: Geihinkan Akasaka
3. Asakusa Shrine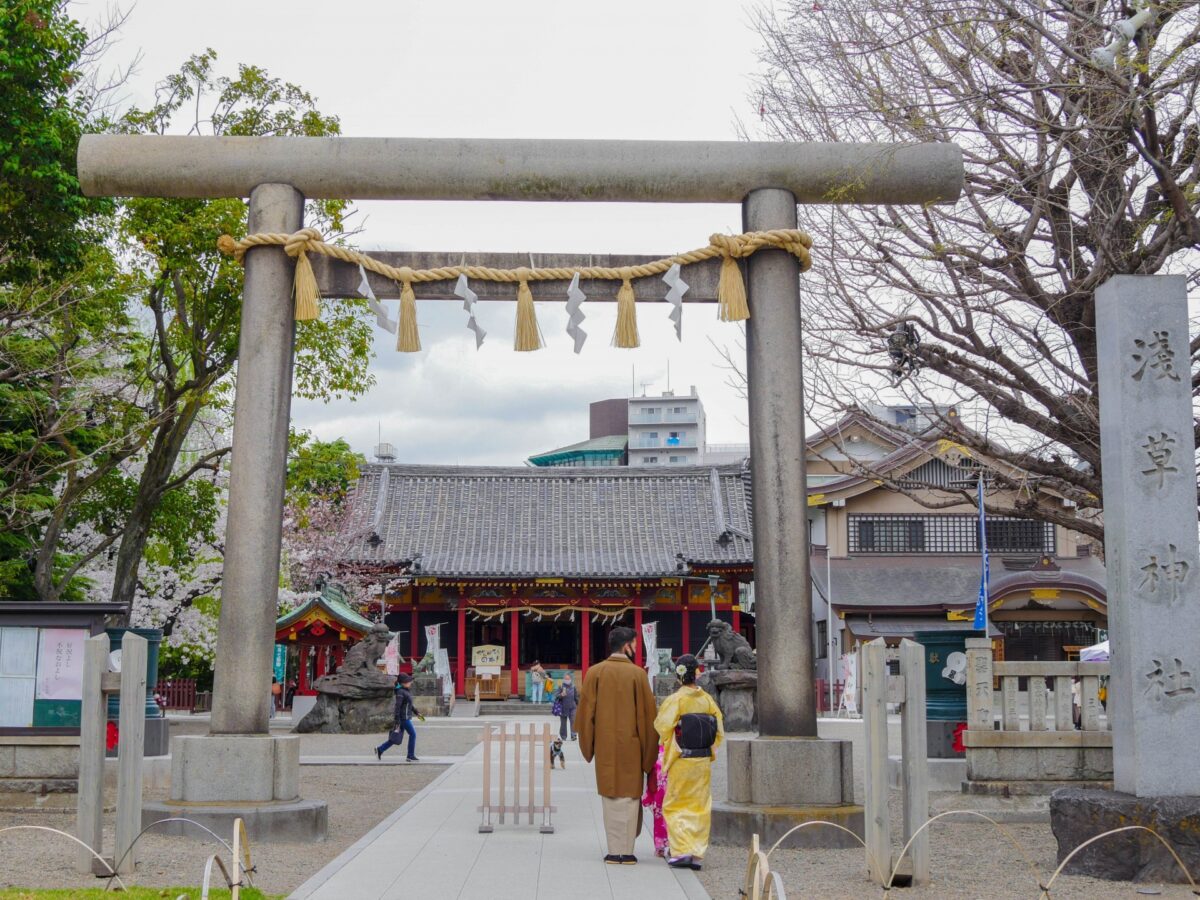 You don't want to miss the captivating Asakusa Shrine! With its iconic red gate, Kaminarimon, and the bustling Nakamise shopping street, this cultural landmark is a magnet for visitors worldwide. Step into a realm of serenity and exploration as you traverse the sacred grounds. Admire the breathtaking main hall adorned with intricate details. Whether you're seeking reflection, embracing lively festivals, or want to see an iconic image of Japan, Asakusa Shrine unveils the essence of Japan's ancient traditions and cultural heritage.
Website: Asakusa Shrine
4. Meiji Jingu Homotsuden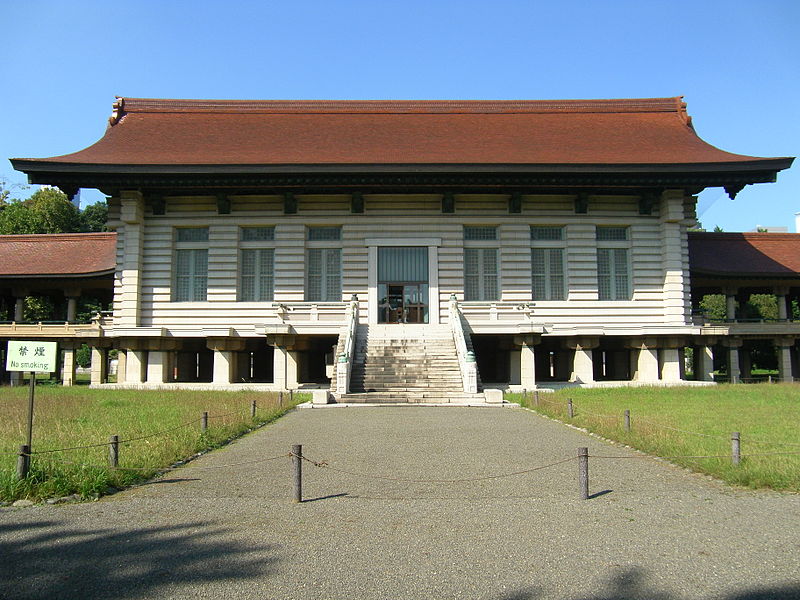 Nestled amidst Tokyo's serene forest, the Meiji Jingu Homotsuden is a hidden treasure museum within the enchanting Meiji Shrine grounds. The building combines Japanese and Western design elements and the essence of the Meiji period. Opened in 1921 and recently renovated in 2020, the museum offers a serene sanctuary showcasing Japan's imperial history. Be sure to marvel at the enshrined deity's artifacts, cherished books, majestic carriages, and other fascinating furnishings. Just a stone's throw away from Harajuku Station and Yoyogi Park, this intriguing museum is a perfect spot for history fans and culture seekers alike.
Website: Meiji Jingu Homotsuden
Want to get an in-depth exploration of Meiji Shrine and Asakusa Shrine? Book a Tokyo Private Tour that includes exploring the famous fish market in Tsukiji, Asakusa, Meiji Shrine, and the Harajuku area with a professional guide. You will learn about Japanese culture and history behind the area, and discover the hidden gems that only locals know.
5. Takashimaya Tokyo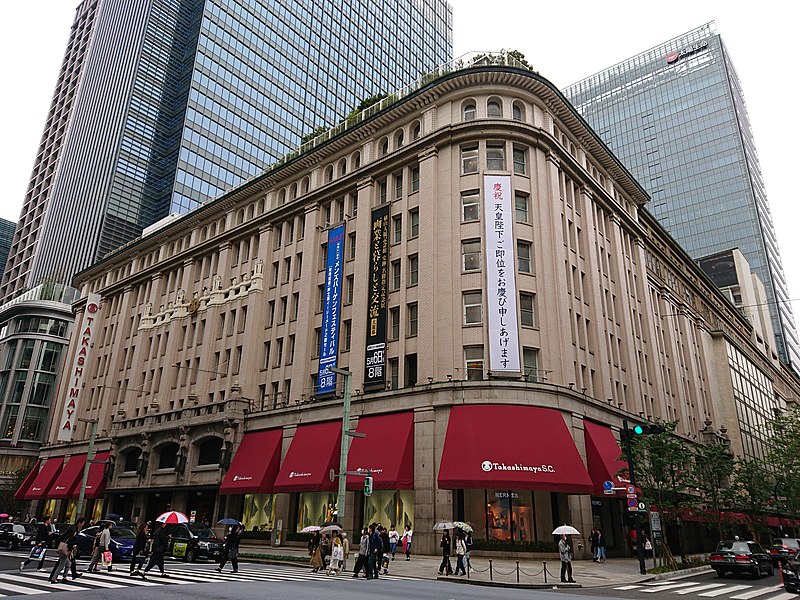 Step into the vibrant history of Takashimaya Nihombashi, an iconic department store that once housed a real-life elephant. From 1950 to 1954, baby elephant Takako resided on the store's rooftop in her penthouse. While Takako has moved on, her presence remains an intriguing part of the store's legacy. Today, Takashimaya Nihombashi impresses visitors with its manually-operated elevators, elegant architecture, and a food hall that boasts top-notch produce. As you explore the building, which seamlessly blends traditional and Western styles, you'll be transported back to the glory days of the Showa period. Take the chance to experience a slice of Japan's past in this remarkable retail wonderland.
Website: Takashimaya Tokyo
6. Shinjuku Gyoen National Garden Old Imperial Rest House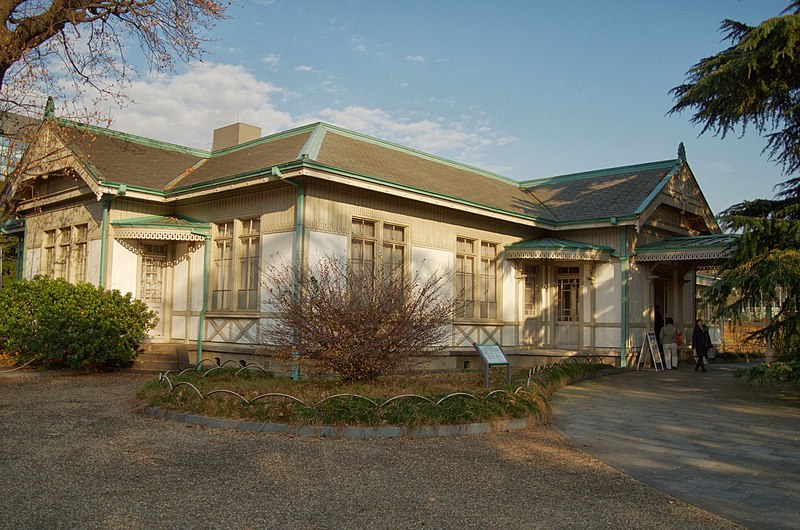 The Shinjuku Gyoen National Garden Old Imperial Rest House, built in 1896, holds a special place in history. Initially serving as a rest house for the Imperial family during their visits to the greenhouse, this wooden architectural gem follows the unique Stick Style popularized in late 19th century America. Despite the ravages of war, the Rest House remained unscathed. It later became a clubhouse for leisure activities like golf and tennis. Now it's a testament to Japan's rich heritage and a must-see for history enthusiasts.
Website: Shinjuku Gyoen National Garden Old Imperial Rest House
7. Former Iwasaki House Garden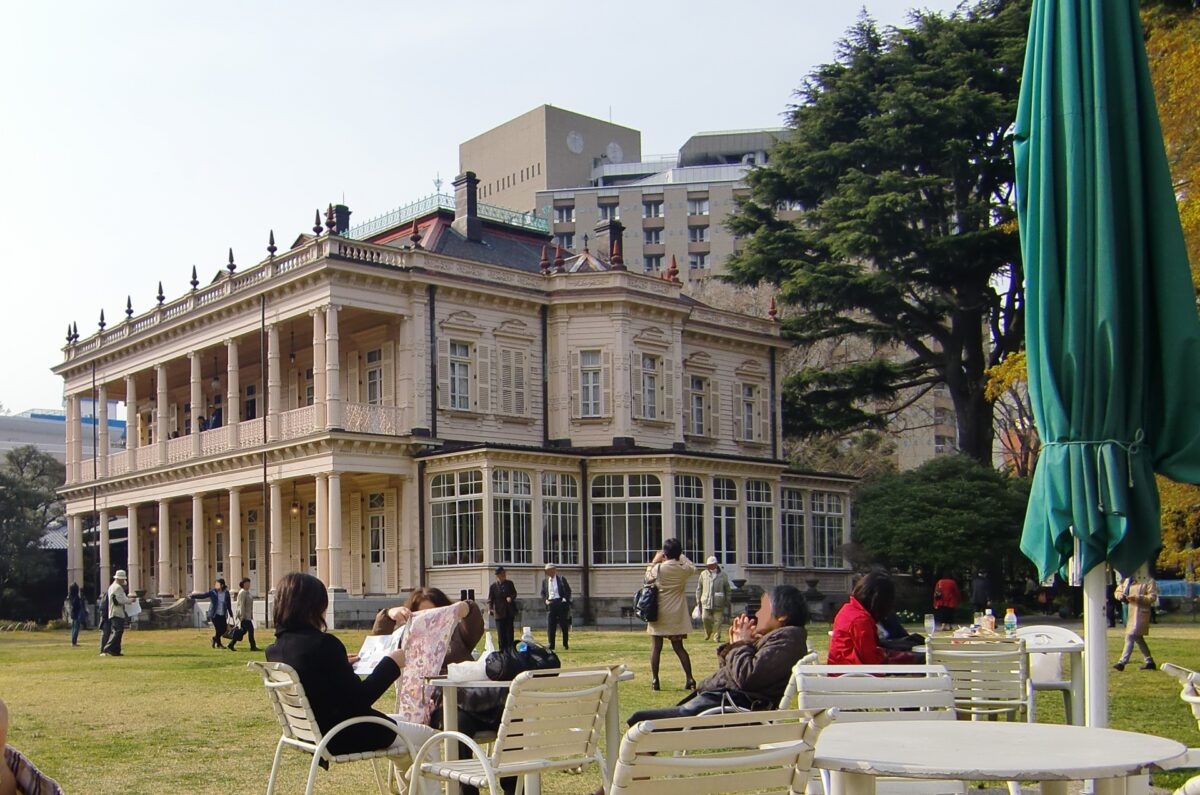 Discover the incredible world of the former Iwasaki House Garden, a treasure of Tokyo's history. With three remaining buildings—a Western-style home, a log cabin, and a Japanese-style home—this enchanting place offers a glimpse into the past. Admire the elegance of the Western building, adorned with intricate wooden details and a stunning gold-embossed guest room. Outside, find solace in the serene lawn garden, embraced by a canopy of trees. For those yearning for tranquility in the heart of the city, this is a must-visit destination and a chance to see how the first son of the founder of the Mitsubishi company lived.
Website: Former Iwasaki House Garden
8. Akamon Gate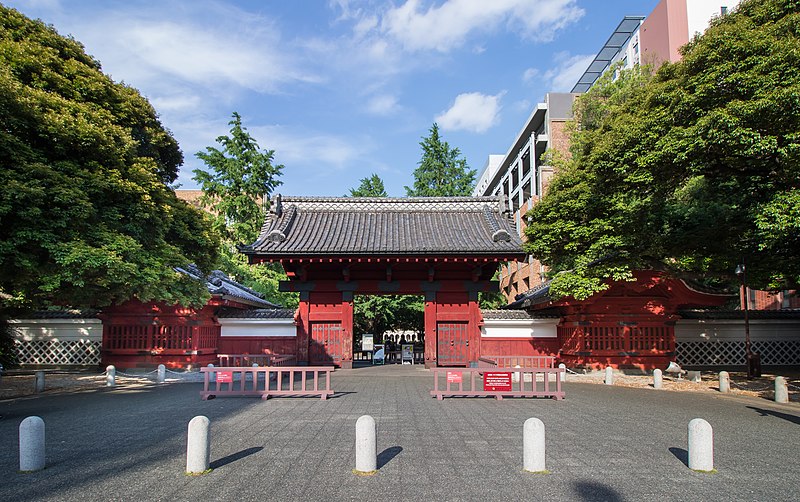 The Akamon Gate is a surviving treasure that tells the story of the Maeda Clan's Edo residence. Built-in 1827 to welcome the bride of the 12th Lord of Kaga, it exudes elegance and tradition. Painted red in the yakui-mon style, this gate showcases the esteemed kara-hafu design and symbolizes the highest rank. As the sole remaining goshuden-mon, it holds a special place in history. Although relocated during the Meiji period, Akamon's significance endures, making it a cherished National Treasure.
9. National Museum of Western Art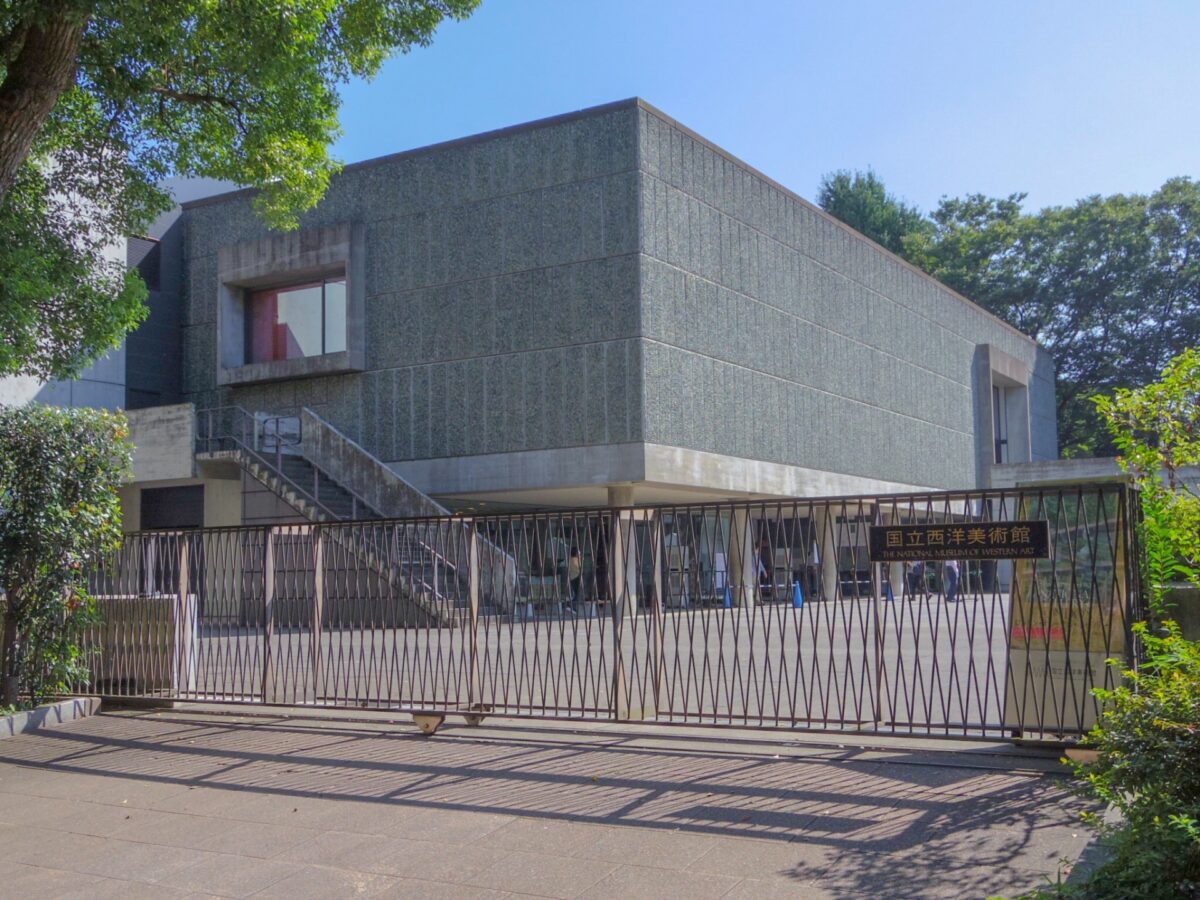 If you love art, you owe it to yourself to visit the National Museum of Western Art. The museum is a treasure trove of Western art masterpieces in Tokyo's Ueno Park. Showcasing works from the Renaissance to the early 20th century, prepare for a visual feast! Admire work by renowned artists like Renoir and Picasso as you explore the Matsukata Collection, generously gifted by the French government. As part of the World Heritage Sites, including Le Corbusier's architectural works, the museum's recent restoration brings its original charm to life. Immerse yourself in the journey of Western art at this iconic museum.
Website: National Museum of Western Art
10. Ueno Toshogu
Head to the enduring beauty of Ueno Toshogu, a 17th-century Shinto shrine nestled in Ueno Park. Despite surviving wars, earthquakes, and bombings, its golden buildings stand tall, offering a rare glimpse of early Edo-era architecture. This shrine pays homage to Tokugawa Ieyasu, the first shogun of Japan. Explore the enchanting peony garden in winter or spring, marvel at the peace monument, admire the Five-Storied Pagoda of Kaneiji Temple, and be wowed by the 48 bronze lanterns donated by lords from all over Japan. Ueno Toshogu is a testament to resilience and a great addition to your itinerary.
Website: Ueno Toshogu
Alright, history buffs, where will you be off to first? If you want to go with someone who can share in-depth knowledge about these incredible spots, you can always book a tour with a guide who will lead the way!
Japan Wonder Travel Tours
Japan Wonder Travel is a travel agency that offers guided tours throughout Japan.
From private walking tours to delicious Food and Drink tours, we can help you organize the best tours just for you! If you want to explore Japan and learn more about the history and backstories of each area you are visiting, our knowledgeable and friendly English speaking guides will happily take you to the best spots!
In addition, we can provide you with any assistance you may need for your upcoming trip to Japan, so please feel free to contact us if you have any questions or need some help!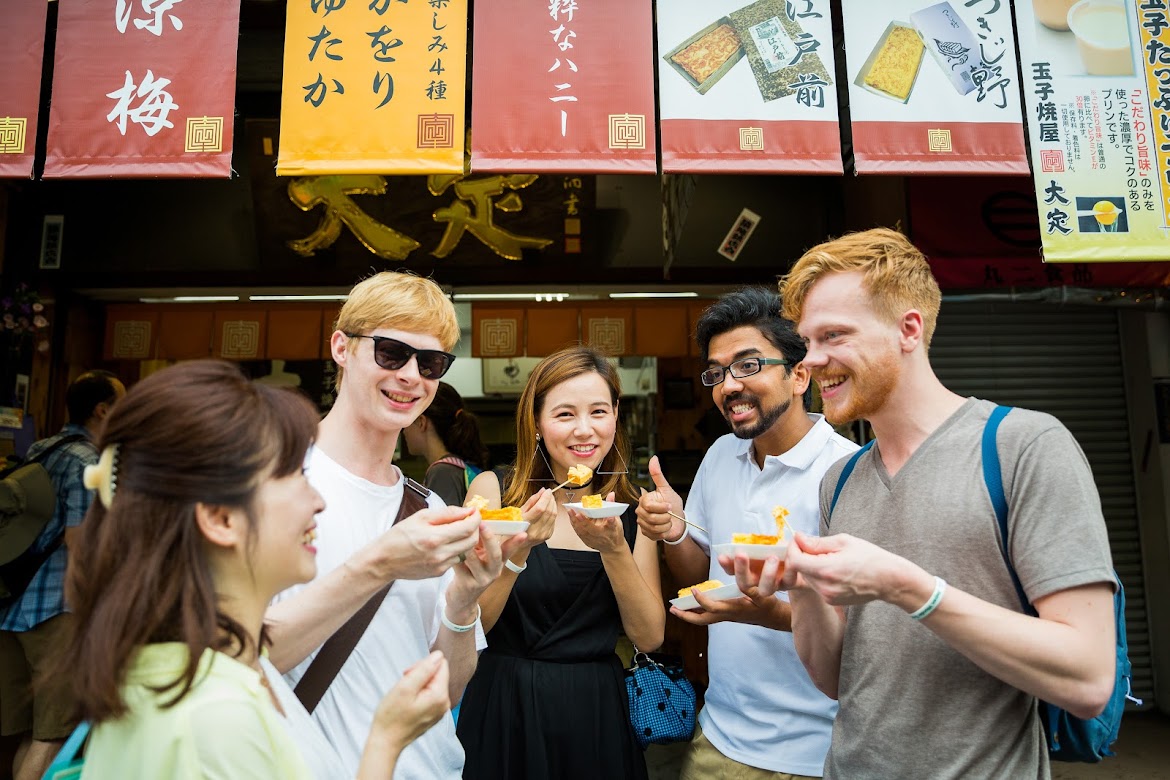 ▶Tokyo 1–Day Highlights Private Walking Tour (8 Hours)
There's no better way to explore an area than taking a tour with a knowledgeable local guide. You will have the chance to learn about the history and interesting background stories of Tokyo, as well as discover some hidden gems which can be hard to do without a guide.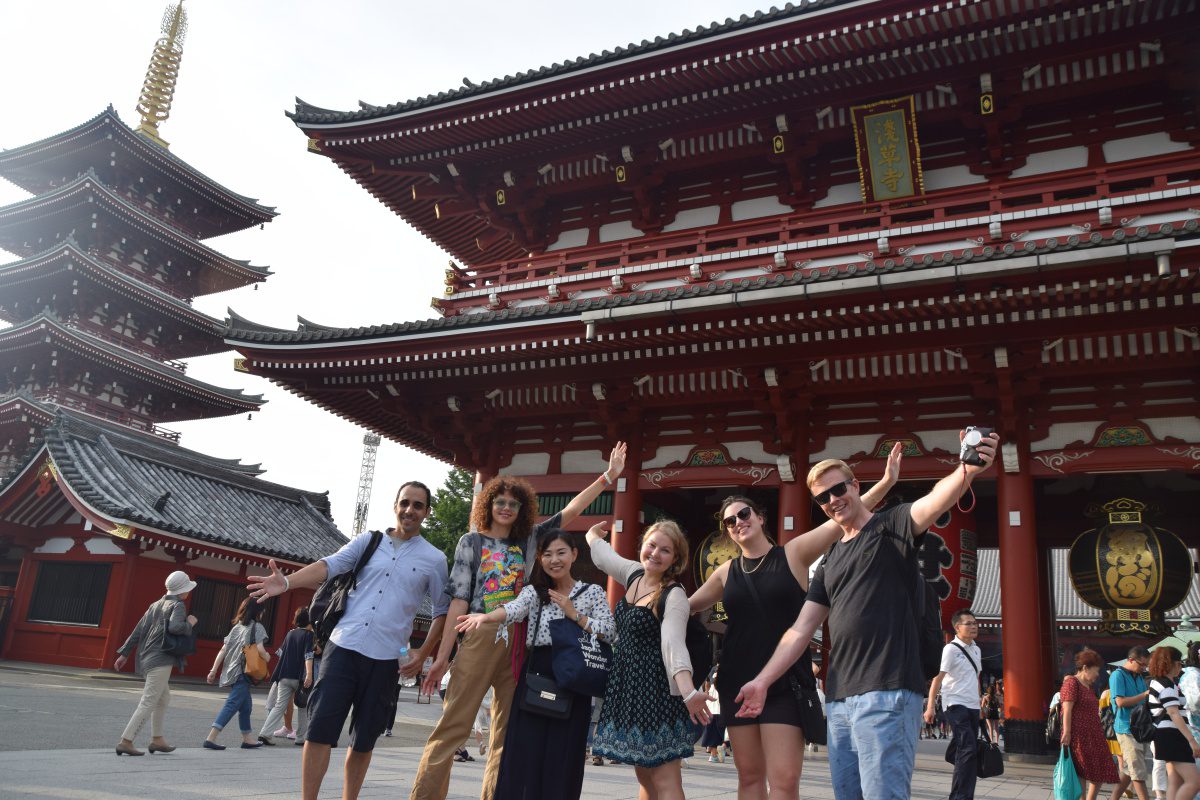 ▶Mt. Fuji Day Trip Bus Tour from Tokyo
Experience the breathtaking views of Mt. Fuji by visiting the highlights of the area on our guided sightseeing bus tour! Departing from Shinjuku in central Tokyo, you can travel comfortably to all of the best spots in the area by bus.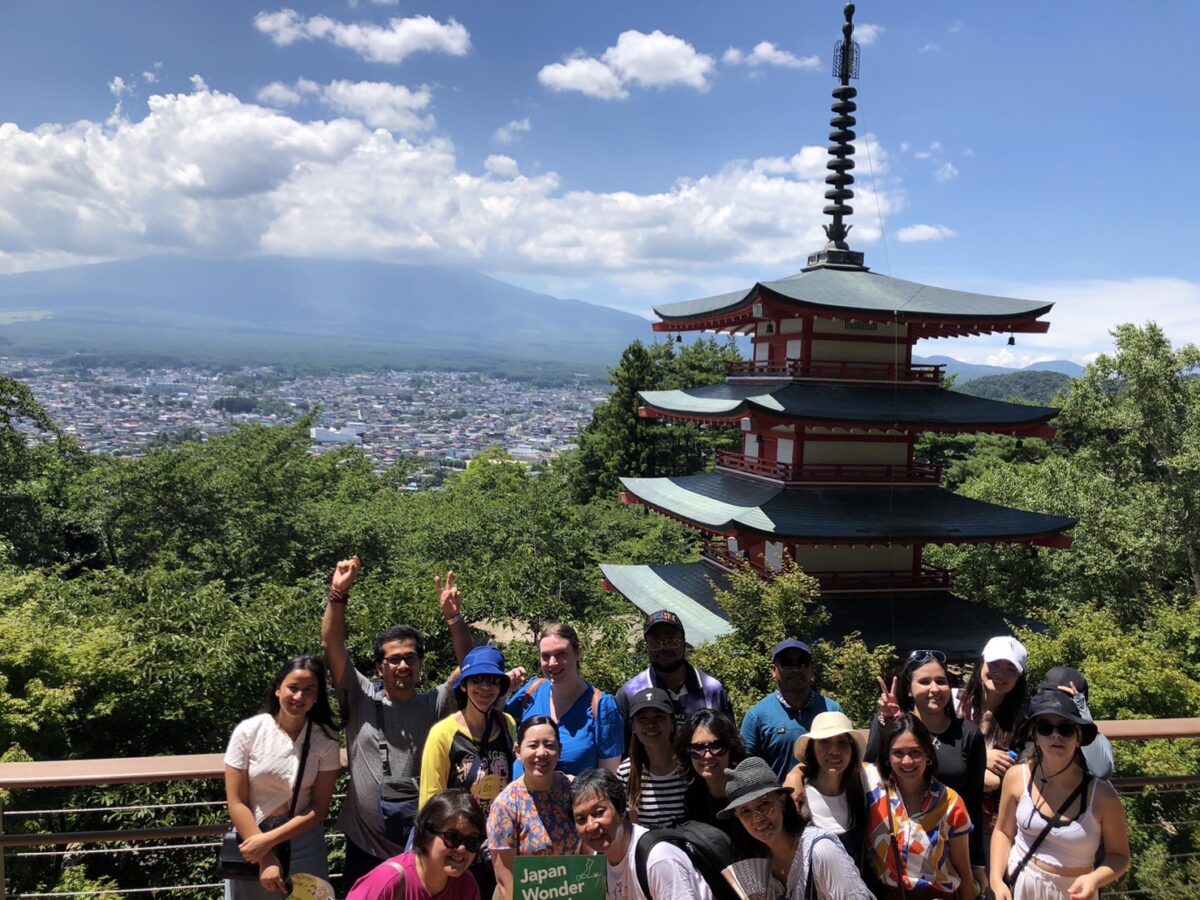 ▶Kyoto Private Full Day Walking Tour
On this full-day private tour of Kyoto, you will be able to see the highlights of Kyoto in just one day and at the same time develop a deeper understanding of both the culture of the area and Japan as a whole.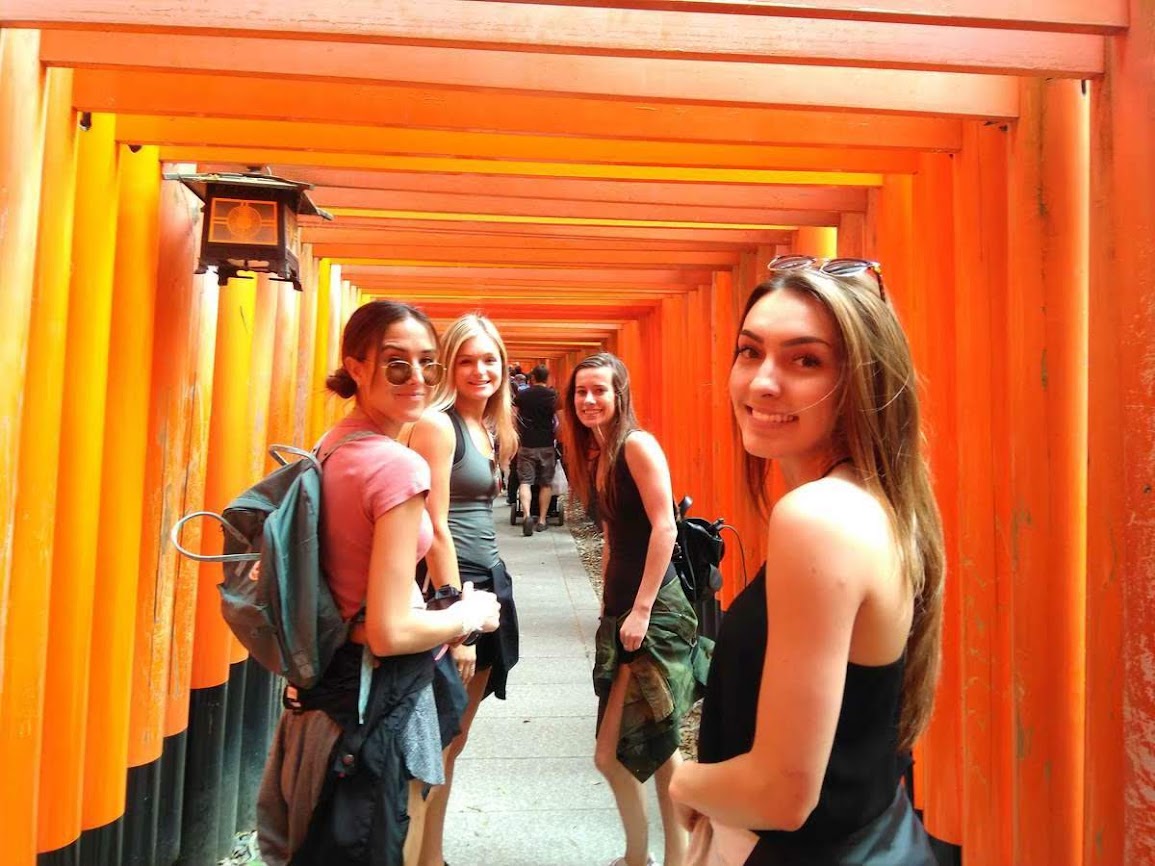 Find the other Tours
▶Tour Packages
If you want to make travel easier, we suggest you look into tour packages.There are a wide range of tour packages out there to suit the accomodate for each traveler needs. Click the button below to find the best tour package from various Tour Operators!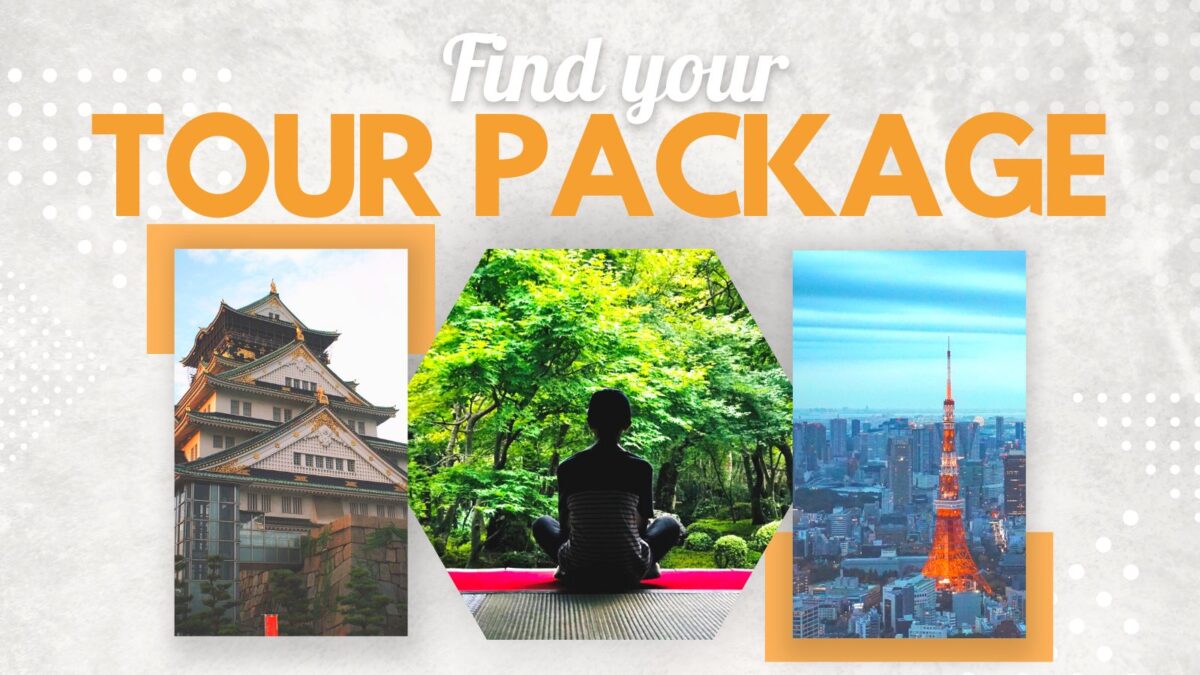 Follow us on Instagram, Facebook, Twitter, and TikTok for more travel inspiration. Or tag us to get featured!
Happy traveling!
Stay informed of the best travel tips to Japan, the most exciting things to do and see, and the top experiences to have with the Japan Wonder Travel Newsletter. Once every two weeks we will introduce you to our latest content.
Other articles you might be interested in