Writer's Profile
Luca Wirthmann is a student who was born and raised in Frankfurt am Main, Germany. He will live and work in Tokyo as an intern for almost five months in order to get a better understanding of Japanese culture and develop his personality as well as business skills. In the summer of 2024 he will complete his Business Administration studies and plans to do his master's program abroad. In his free time he's both playing and watching sports, checking out new museums, and learning new languages.
Get yourself prepared for a wonderful journey in Japan! Here we summed up the top 10 Events in November that Japan has to offer. No matter if you are into History, Food, Sports or Art, we have everything covered for you. So enjoy yourself on your wonderful trip to Japan in November.
1. Fukuoka November Grand Sumo Tournament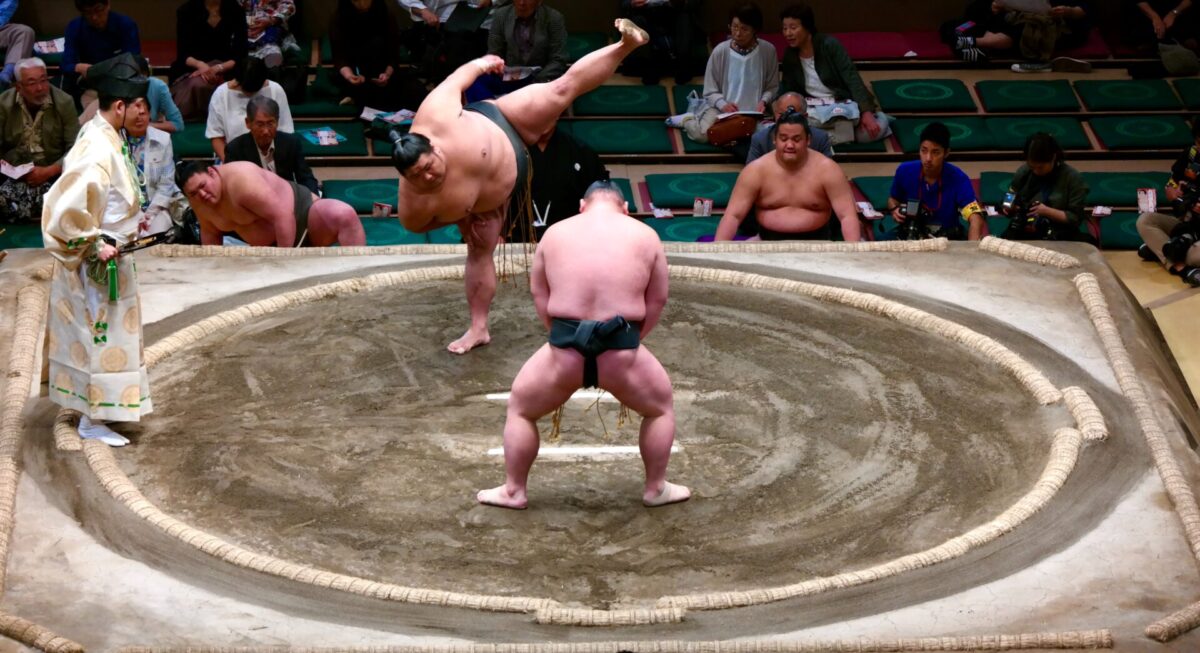 Taking place annually in November, this event signifies the peak of Japan's six yearly Sumo Tournaments, known as honbasho. With the sumo rankings being revealed a couple of weeks in advance, it offers a unique chance to witness this traditional sport up close. While some broadcasting companies show these fights online, nothing can compare to the atmosphere of the intense final matches of the day, where spectators engage in yelling and applause. Dive into the world of Japanese traditional sports and enjoy yourself by cheering on your favorite sumo warrior.
Date: Nov 12- Nov 26
▼ Make sure to don't miss out on the peak of Japanese Sports and get your tickets now! Tickets are selling quickly!
Fukuoka: Sumo Tournament S-Class Seat Ticket with Guide (Ticket included)
2. Nagano Ebisukō Fireworks Festival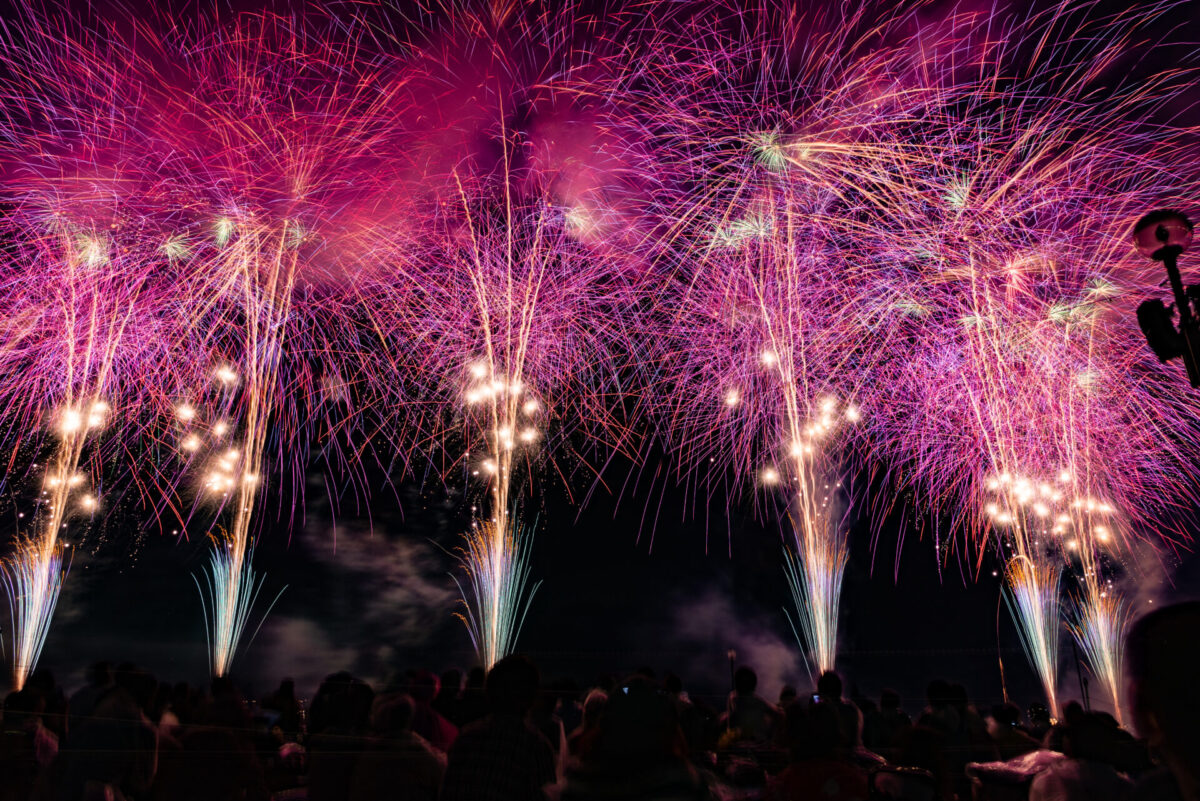 Fireworks only in New Year? Not in Japan! Japanese fireworks festivals are renowned for their immense scale and extended duration, often stretching up to a remarkable two hours! Among these vibrant celebrations, the Nagano Ebisu-ko Fireworks Festival stands out as a colossal event held annually in late November. What sets it apart is its unique timing; it's one of the few major fireworks displays that grace the autumn season. With its origins tracing back to the late 19th century, this festival now features astonishing 40.000 fireworks, casting a brilliant view of colors, illuminating the night sky.
Date: Nov 23
Official Website: https://www.nagano-cci.or.jp/
3. Hi-watari Festival at Daigan-ji Temple
The Hi-Watari at Daigan-ji Temple is a must-visit for travelers seeking a taste of tradition and culture. This enchanting festival's main event is priests and volunteers from the public striding over fiery hot coals without any footwear. But be careful, unless you are a brave warrior who can resist some heat for a couple of seconds. Otherwise, we wouldn't recommend you to take this short walk due to potential injuries. But feel free to watch the fire walking ritual by professionals in front of the Gomadou Hall.
Date: 3 Nov
Official Website: https://www.takaosan.or.jp/english/asceticism.html
4. teamLab: A Forest Where Gods Live-GC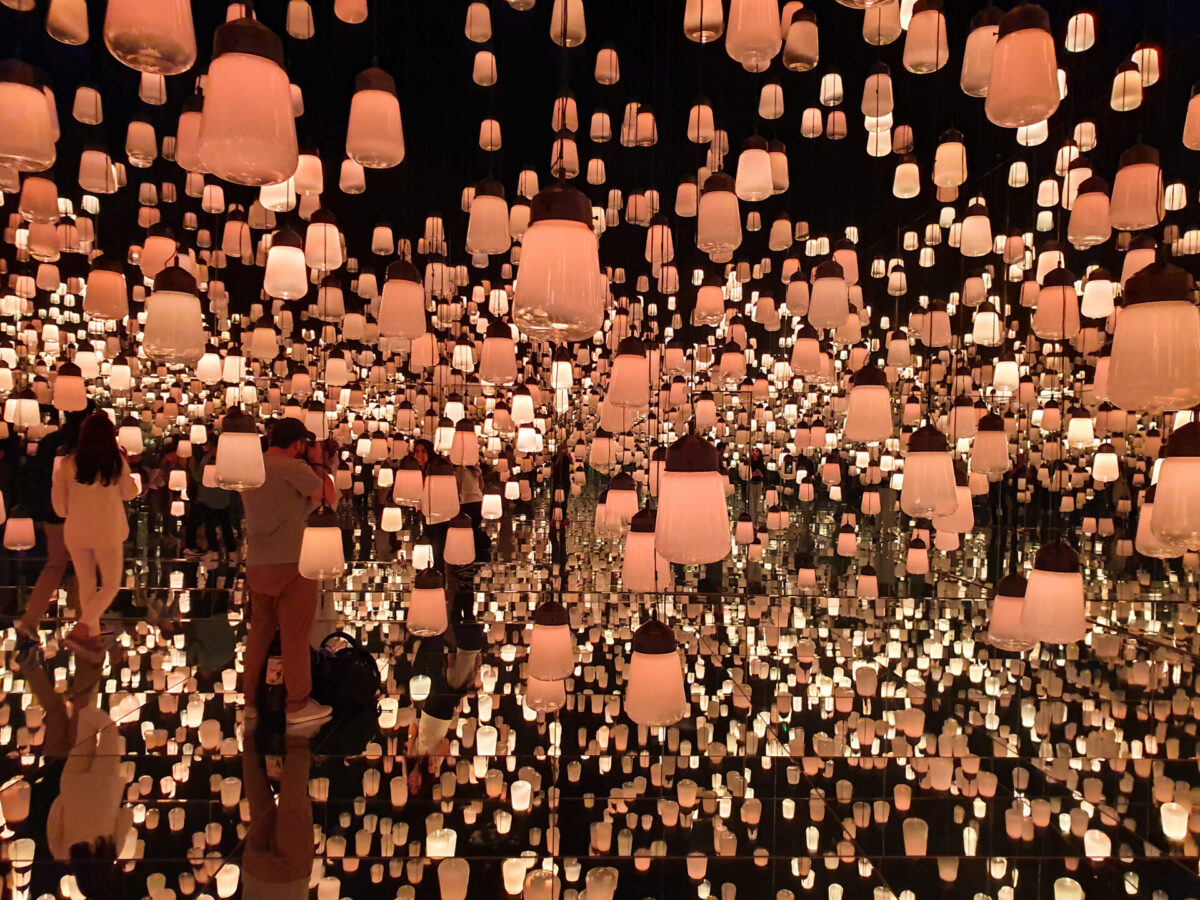 Mifuneyama Rakuen, located in Takeo, Saga Prefecture, boasts of natural wonders, including a 3.000-year-old sacred tree. This lush forest served as the ideal backdrop for the international artistic collective teamLab to craft a fantastical environment known as "A Forest Where Gods Live." The exhibition showcases 22 extraordinary individual installations, each providing a wholly unique experience through the interplay of light and sound. So you definitely can't go wrong with visiting this fabulous art exhibition.
Date: July 14- Nov 5
Official Website: https://www.teamlab.art/e/mifuneyamarakuen/
5. Karatsu Kunchi Festival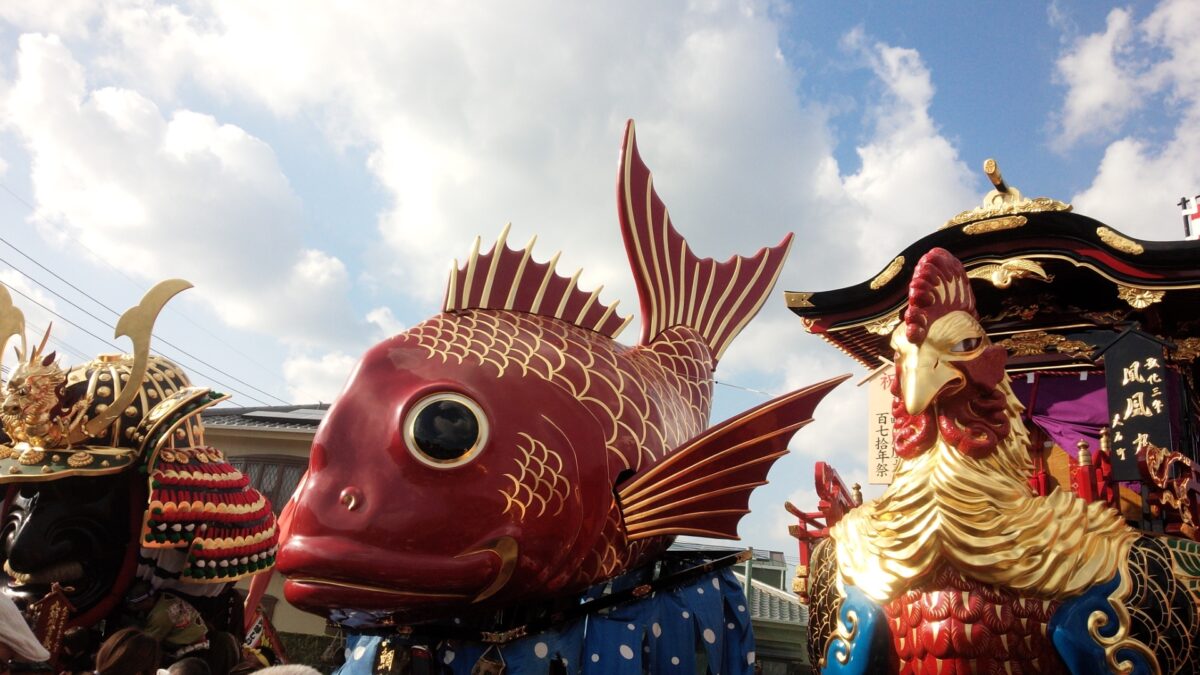 The three-day autumn festival, Karatsu Kunchi Matsuril still lives on after four centuries at Karatsu Shrine and is celebrated for a plentiful harvest since the Edo period. This Event features beautiful colossal festival floats, so-called Hikiyama, that may be up to 7 meters in height. These floats are dragged through town and ultimately arrive from Karatsu Shrine to Nishino Beach. Of course, the festival is accompanied by some entertaining traditional music of drums and flutes. Make sure to check out the second day of this festival since it's considered to be the highlight.
Date: 2 Nov- 4 Nov
Official Website: https://www.karatsu-kankou.jp/en/sp/feature/karatsukunchi/
6. Utsunomiya Gyoza Festival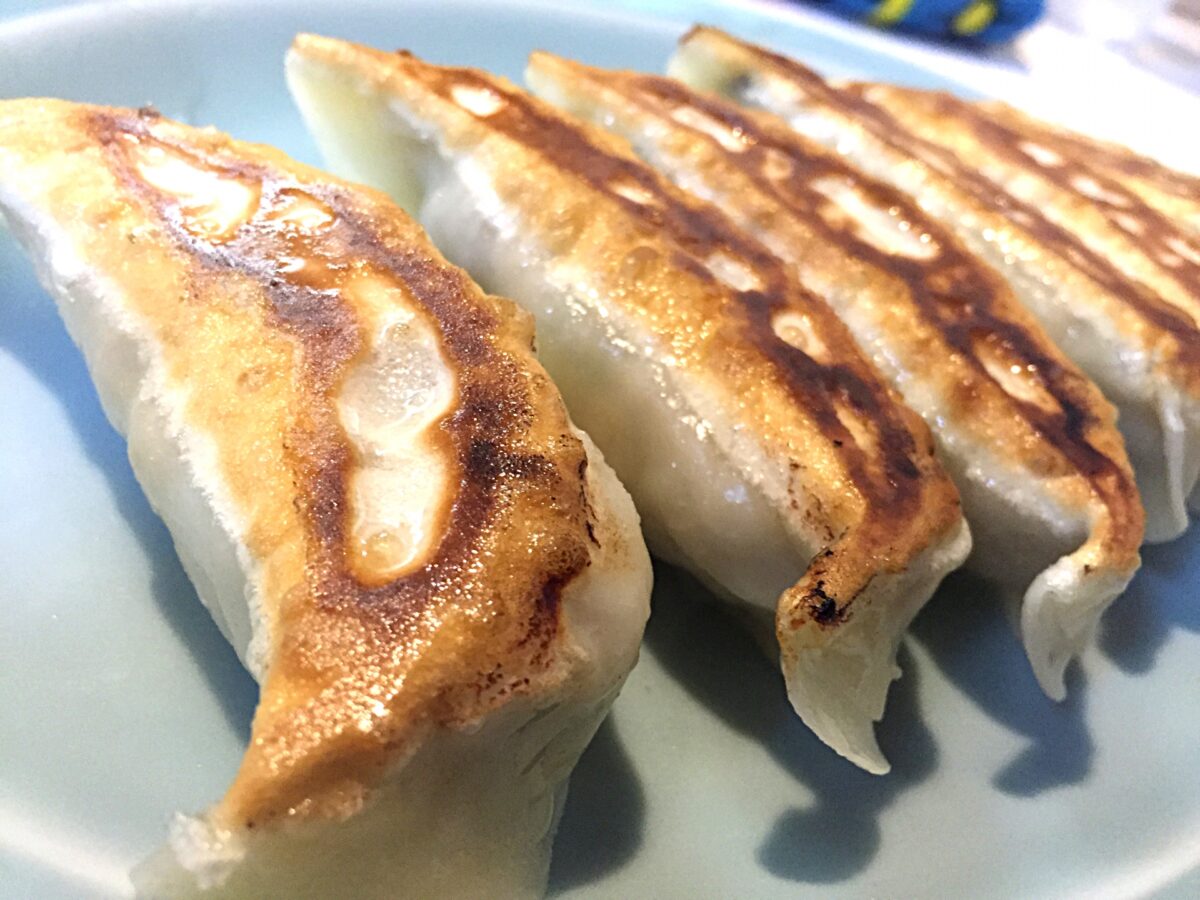 Utsunomiya, well-known for its gyōza, has an annual festival that celebrates these little fried dumplings. The festival goes back to the year 1999 when the Utsunomiya festival was born.
Guests can sink their teeth into numerous dumplings while also satisfying their hunger affordably. A serving of three to six gyōza will only set you back 200 yen! However, the festival offers more than gyōza! While you are eating these freshly made dumplings, visitors can also enjoy music bands or comedians at Miyajazz Inn.
Date: Nov 3 – Nov 5
Official Website: https://www.utsunomiyagyozafestival/
7. Tokushima Yokai Festival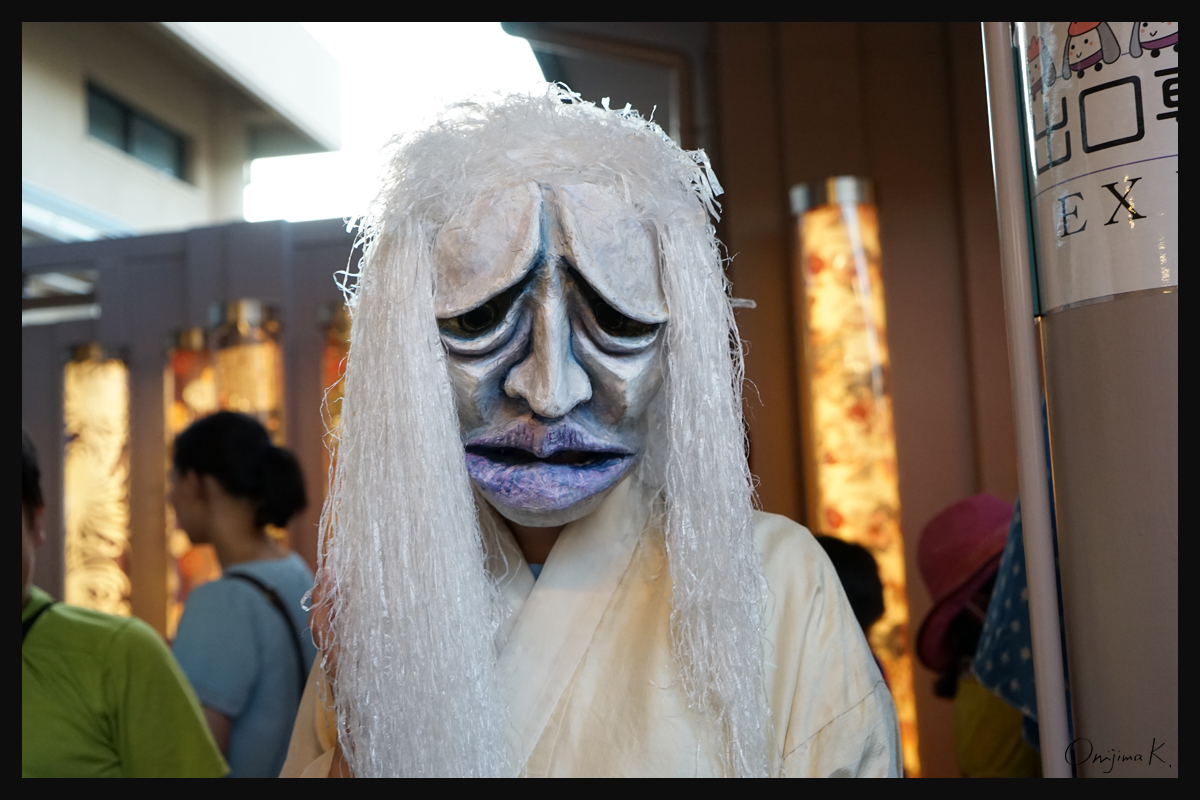 Are you looking for a unique event in Tokushima prefecture and have some knowledge about anime or manga? If so, we would like to introduce you to Tokushima Yokai Matsuri. A festival that features supernatural monsters with local delicacies alongside a march with different kinds of Yokai costumes. For all the anime and manga lovers among you, this festival is definitely something to look out for but other visitors are more than welcome to participate too.
Date: Nov 19
Official Website: https://www.awanavi.jp/archives/event/1830
8. Okinawa International Carnival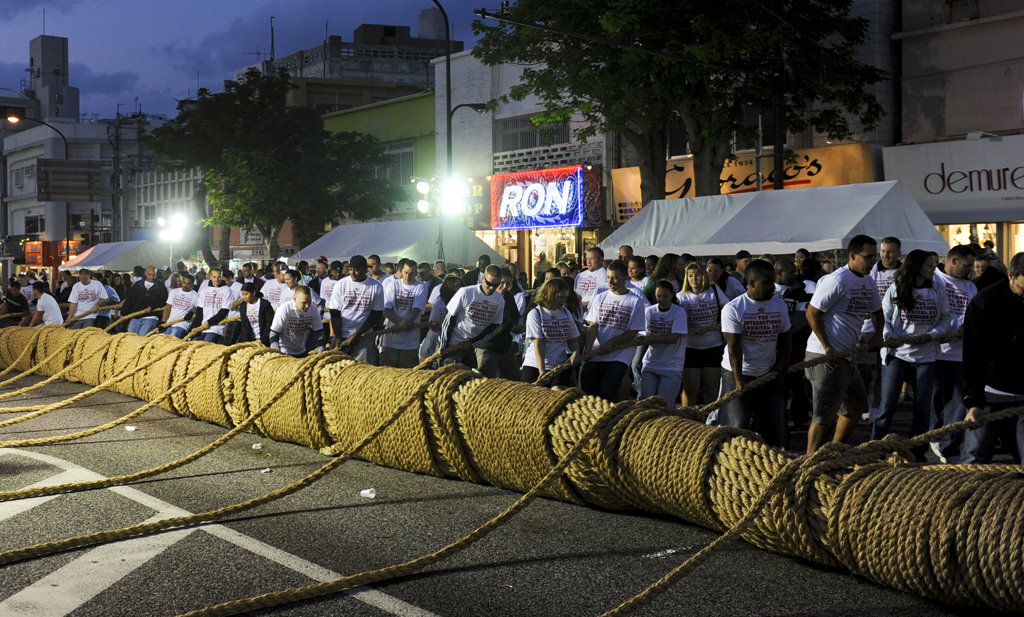 The Okinawa International Carnival is a lively and culturally rich event that draws visitors from around the world. This annual carnival, held in Okinawa, is a mesmerizing blend of traditional performances, parades, and cultural exhibitions. You should attend this festival to immerse in the unique spirit of Okinawan culture, as it provides an opportunity to witness the colorful dances. The carnival offers a chance to try mouthwatering Okinawan cuisine, showcasing the island's multicultural culinary specialties. Furthermore, the warm hospitality of the local people and the lively atmosphere make it an unforgettable experience.
Date: Nov 25- Nov 26
Official Website: https://www.oki-carnival.com/english.html
9. Kiyomizu-dera Autumn Illuminations
Kiyomizu-dera itself is a place to look out for when visiting Japan. But do you know when this over 1200-year-old building is even more worth visiting? You guessed it, in November, or to be more precise whenever seasons change. The Kiyomizu-dera celebrates these changes through illuminating gardens resulting in an interplay of nature and lighting effects. So while you are there you should definitely capture these moments by taking a large amount of pictures.
Date: Nov 18- Nov 30
Official Website: http://www.kiyomizudera.or.jp/en/visit/special_night_viewing/
10. Hakone Daimyo Gyoretsu
Attention all History lovers, this is most certainly an event for you. This is a historical reenactment parade of a feudal Japanese tradition known as 'sankin kotai,' depicting the journey of a daimyo. The procession features cosplayers adorned in samurai, geisha, Yakko warriors and princesses, all commemorating the daimyo's passage through Hakone along the ancient Tōkaidō road—a vital Edo-era route connecting Kyoto to Tokyo. Alongside the procession, you can enjoy marching bands, demonstrations of feudal-era activities, and captivating dance performances.
Date: Nov 3
Official Website: http://www.hakoneyumoto.com/event/8
Japan Wonder Travel Tours
Japan Wonder Travel is a travel agency that offers guided tours throughout Japan.
From private walking tours to delicious Food and Drink tours, we can help you organize the best tours just for you! If you want to explore Japan and learn more about the history and backstories of each area you are visiting, our knowledgeable and friendly English speaking guides will happily take you to the best spots!
In addition, we can provide you with any assistance you may need for your upcoming trip to Japan, so please feel free to contact us if you have any questions or need some help!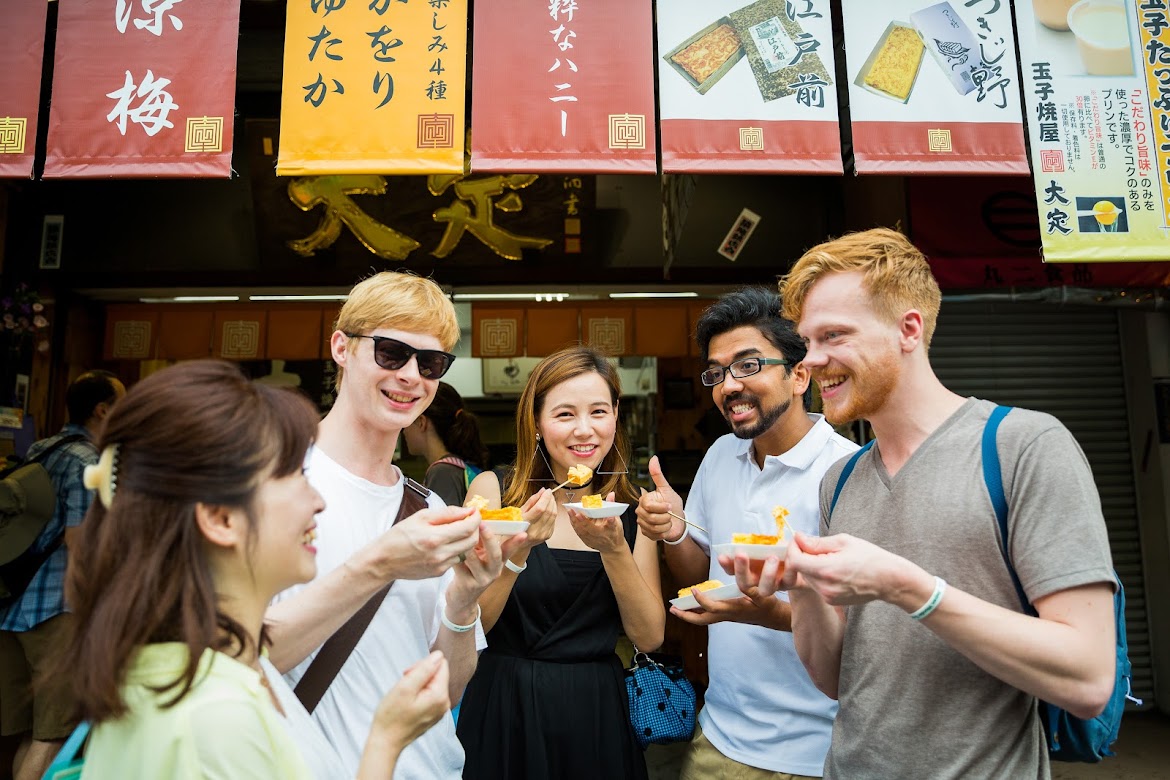 ▶Tokyo 1–Day Highlights Private Walking Tour (8 Hours)
There's no better way to explore an area than taking a tour with a knowledgeable local guide. You will have the chance to learn about the history and interesting background stories of Tokyo, as well as discover some hidden gems which can be hard to do without a guide.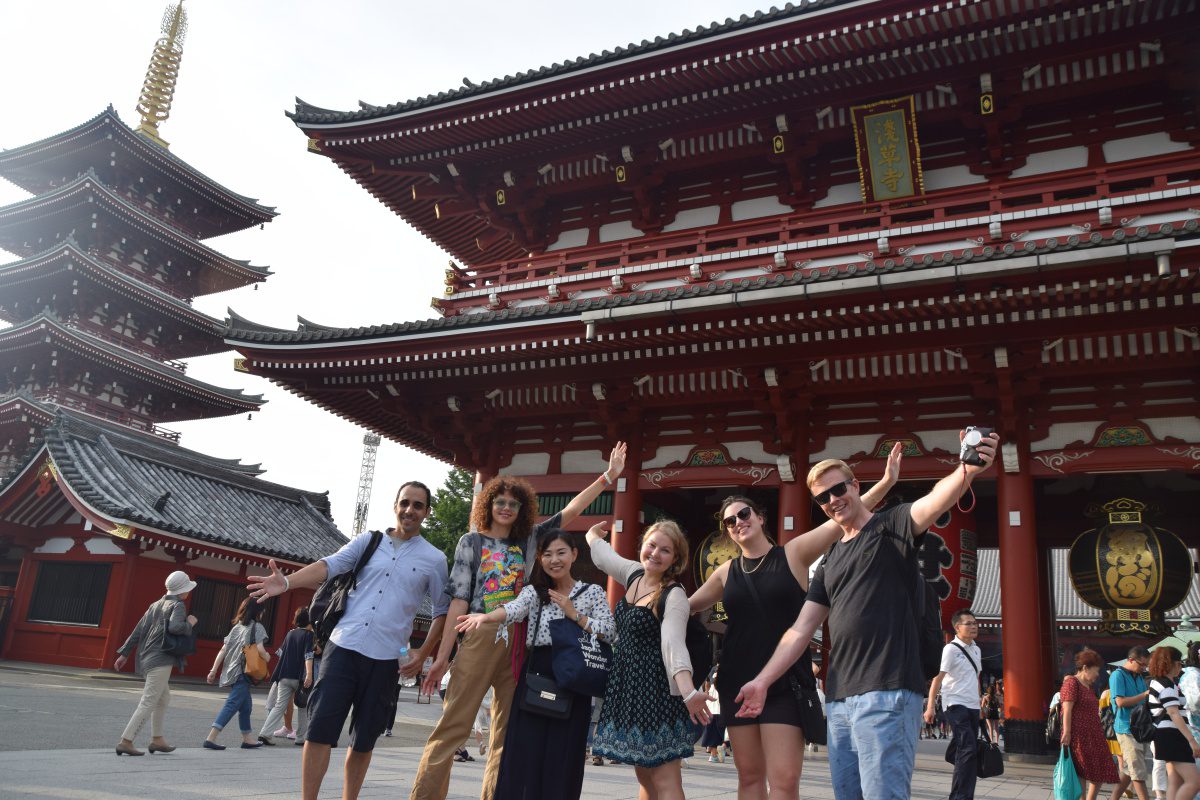 ▶Mt. Fuji Day Trip Bus Tour from Tokyo
Experience the breathtaking views of Mt. Fuji by visiting the highlights of the area on our guided sightseeing bus tour! Departing from Shinjuku in central Tokyo, you can travel comfortably to all of the best spots in the area by bus.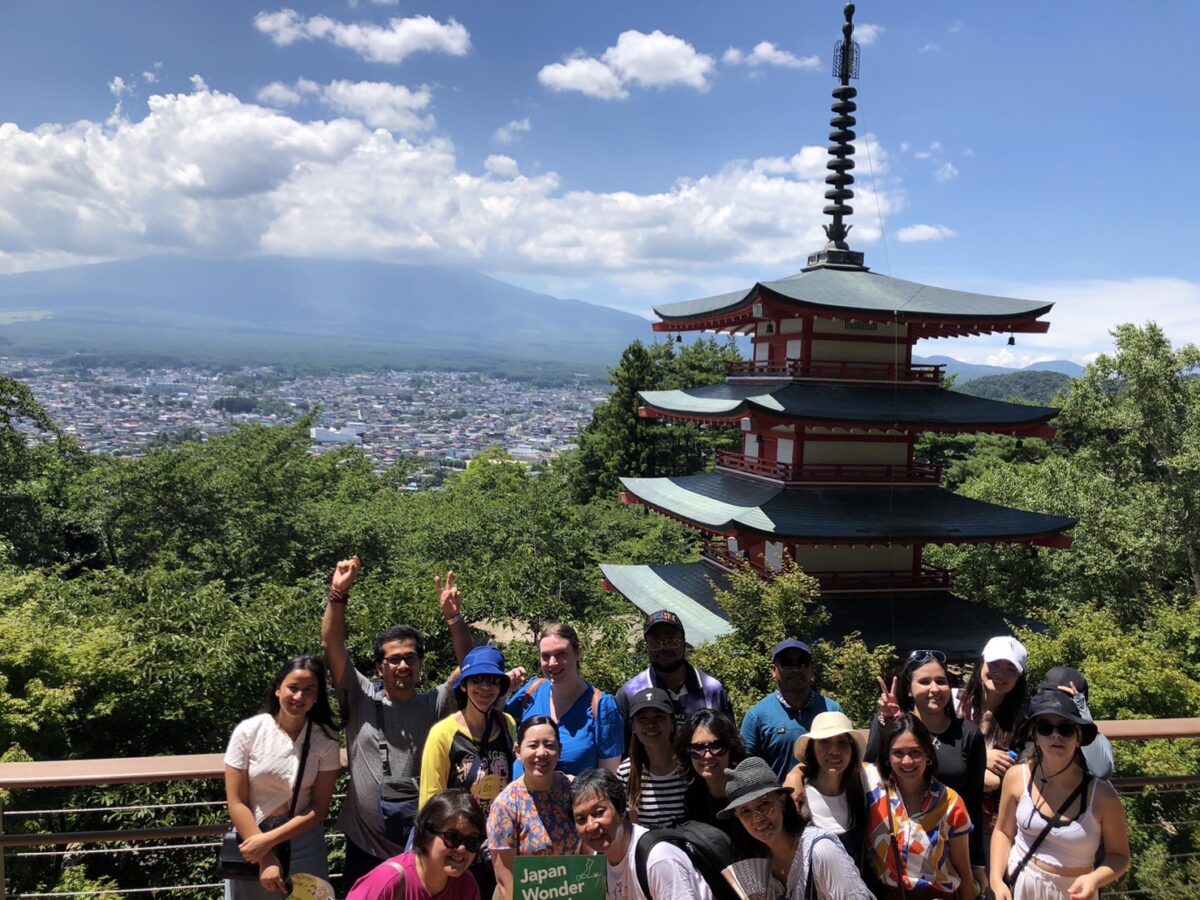 ▶Kyoto Private Full Day Walking Tour
On this full-day private tour of Kyoto, you will be able to see the highlights of Kyoto in just one day and at the same time develop a deeper understanding of both the culture of the area and Japan as a whole.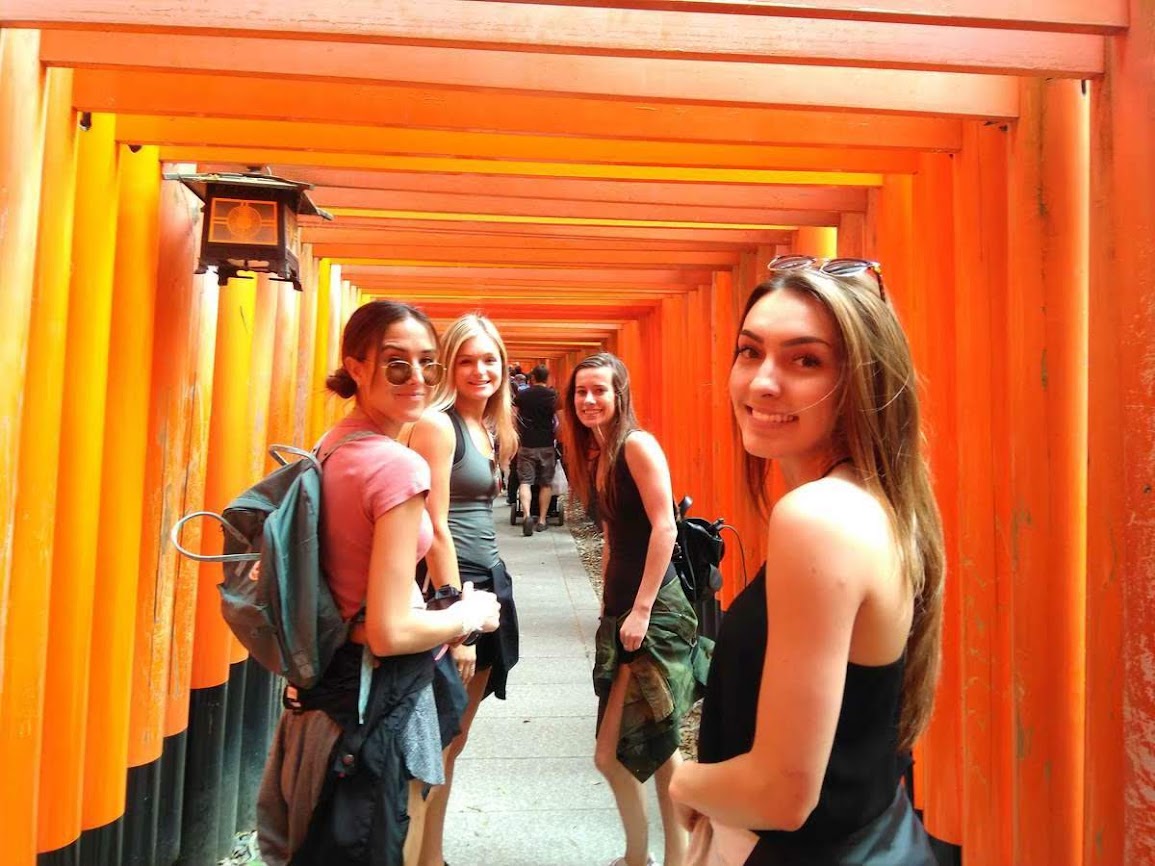 Find the other Tours
▶Tour Packages
If you want to make travel easier, we suggest you look into tour packages.There are a wide range of tour packages out there to suit the accomodate for each traveler needs. Click the button below to find the best tour package from various Tour Operators!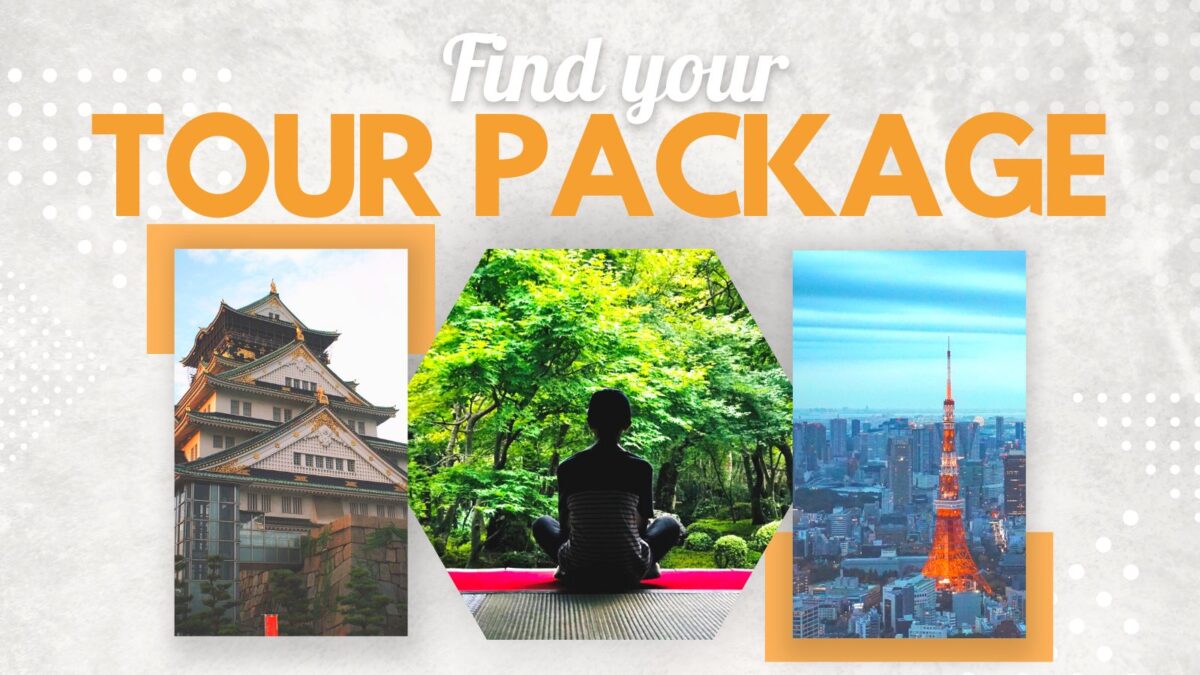 Follow us on Instagram, Facebook, Twitter, and TikTok for more travel inspiration. Or tag us to get featured!
Happy traveling!
Stay informed of the best travel tips to Japan, the most exciting things to do and see, and the top experiences to have with the Japan Wonder Travel Newsletter. Once every two weeks we will introduce you to our latest content.
Other articles you might be interested in