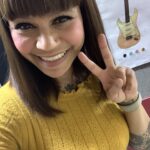 Writer's Profile
Misty Fujii is a Canadian who moved to Osaka, Japan in 2019 and married her Japanese sweetheart. In 2022 they had a baby and moved to Fukui for the clean country air. She is a DJ who teaches English part time and writes in order to share Japan with the world. She gets excited about collecting vintage vinyl records, food of all countries, travelling and renovating her traditional Japanese house.
This post may contain some affiliate links. When you click through and make a purchase we may receive some commission, at no extra cost to you.
It's no secret that Japan has mind-blowing festivals! From celebrating the beauty of the cherry blossoms to the thunderous beats of taiko drums, these cultural extravaganzas blend tradition and partying perfectly. We've scoured every nook and cranny of this fascinating country to bring you a hand-picked selection of the most renowned and beloved festivals that will leave you breathless and craving more.
Get ready to dance with mythical creatures, feast on tantalizing street food, and witness jaw-dropping displays of fireworks. Brace yourselves for the unforgettable experience of exploring Japan's twelve most famous and popular festivals.
1. Hakata Dontaku (Fukuoka)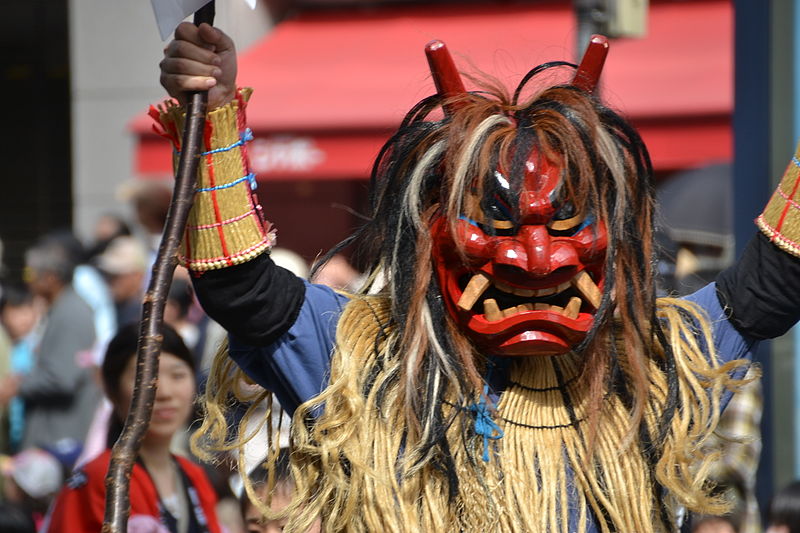 We start in Hakata, Fukuoka, for their Golden Week festival in May, where over 30,000 performers steal the show at this colossal event. What began as a humble procession to honor three gods of good fortune has now blossomed into one of Japan's biggest festivals. Prepare to see a vibrant parade, captivating performances on 30 different stages, and the glamorous crowning of Miss Fukuoka. As you line Meiji-dori street, now transformed into the legendary "Dontaku Street," you'll be spellbound by the dazzling dancers and majestic floats passing by. And remember to join the contagious Dontaku dance before bidding farewell to this unforgettable spectacle with a breathtaking fireworks finale.
2. Aomori Nebuta Matsuri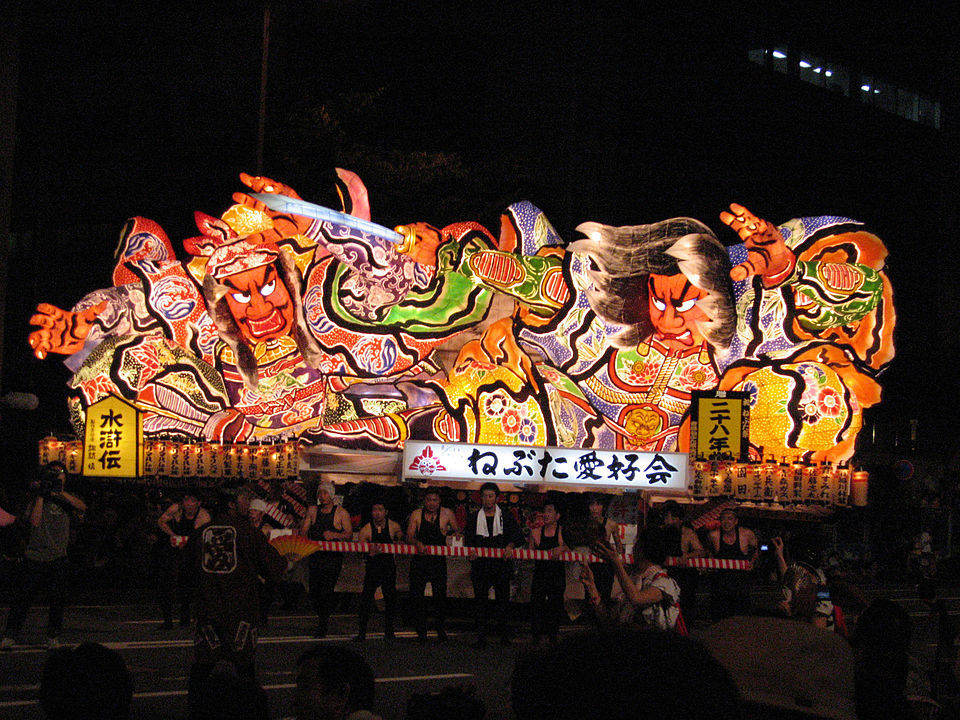 Prepare to be amazed by the Aomori Nebuta Festival, which takes place in August. Behold the awe-inspiring nebuta (lantern) floats, colossal works of art meticulously crafted by local teams. They pay homage to revered deities and significant historical figures, as you can see by their elaborate designs. When the floats majestically glide through the streets, rhythmic beats from taiko drums fill the air. At the same time, jubilant dancers chant "Rassera Rassera" with contagious energy. Immerse yourself in the festivities, savoring delectable treats and donning traditional attire. And when you thought it couldn't get any more spectacular, a breathtaking two-hour fireworks display illuminates the sky, concluding the festival with a resounding boom!
3. Sapporo Snow Festival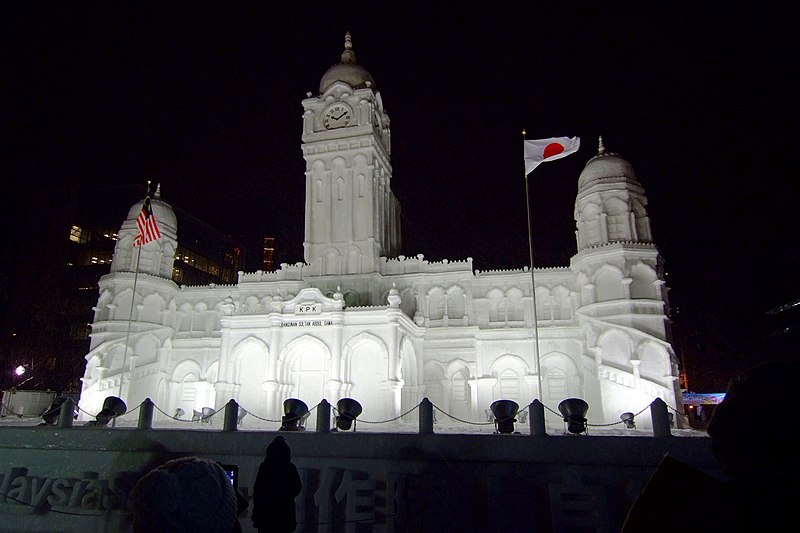 Experience the ultimate winter wonderland at Sapporo Snow Festival! This annual extravaganza transforms Sapporo into a jaw-dropping masterpiece of ice and snow sculptures, from iconic landmarks to whimsical creatures. It's not just about admiring art; it's a whole sensory adventure. Every February, you can indulge in steaming ramen, slide down ice slides, and groove to live music. The festival brings winter magic to life, proving Japan knows how to have a good time, even in the coldest seasons!
4. Sendai Tanabata Festival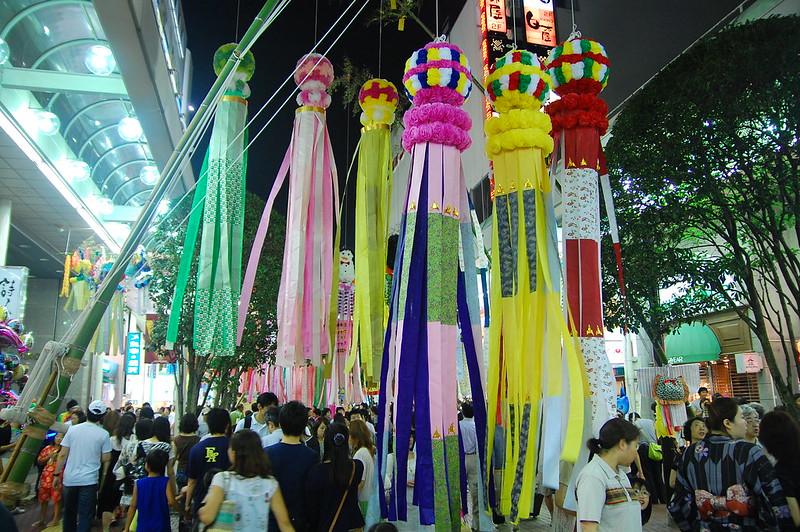 In Sendai, the Tanabata festival honors the celestial reunion of star-crossed lovers in August. The city becomes a whimsical wonderland with vibrant Tanabata decorations adorning central Sendai and nearby shopping districts. These beautiful displays, crafted from bamboo and bright washi paper, create a stunning forest of colors, perfect for capturing memorable photos. However, the festivities offer much more than visual delights. Prepare to be entertained with live performances, melodic music, and plenty of treats and beverages. As the night unfolds, a grand fireworks display adds a spectacular finale to this captivating celebration.
5. Tokushima Awa Odori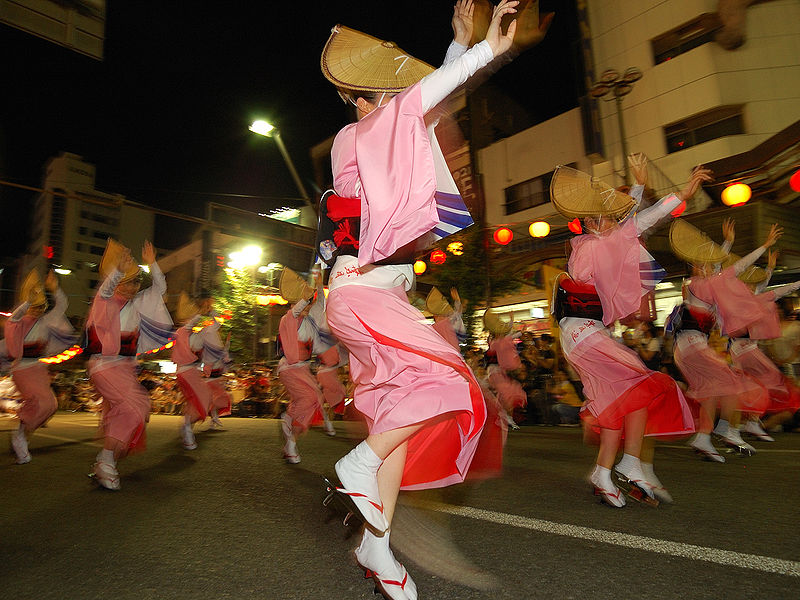 Get swept away by the rhythm of Tokushima Awa Odori, the crown jewel of Obon season's dance festivals. Renowned far and wide, this captivating event unites dance groups across Japan and beyond, transforming Tokushima's city center into a spirited stage. As the city shuts down, you'll see a kaleidoscope of striking performances, processions of jubilant dancers, and countless food and game stalls. Amidst the excitement, remember to secure tickets for the coveted paid areas, where some of the best performances happen. Join the crowds of dancers, surrender to the infectious energy, and create memories that will resonate with you long after August's Obon season.
6. Gion Matsuri (Kyoto)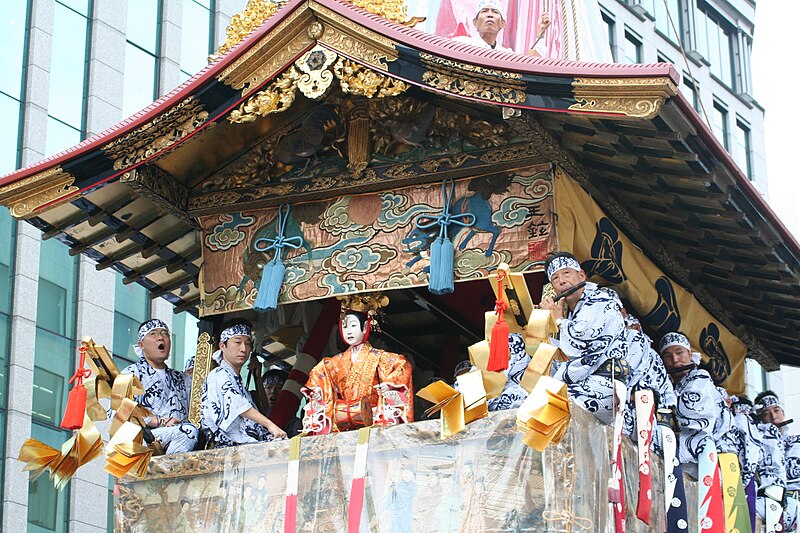 Partake in the summer revelry at Gion Matsuri, Kyoto's biggest festival! Throughout July, take pleasure in the harmonies of traditional music, be wowed by spectacular parades, and bask in the enthusiastic atmosphere. Originating as a plague remedy, this legendary celebration has become an epic bash. Don a yukata, savor mouth watering street food, and marvel at the intricately adorned floats. But what truly sets Gion Matsuri apart is the intimate glimpse into local families' lives as they proudly showcase their treasures outside their homes. If you're in Kyoto, take advantage of this highly anticipated extravaganza!
7. Tenjin Matsuri (Osaka)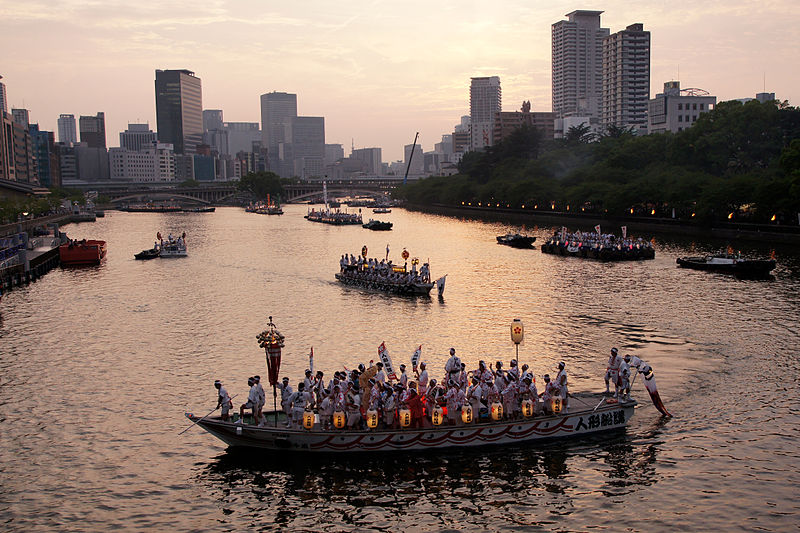 Dive into one of Japan's three great festivals, the Tenjin Matsuri. This event is not to be missed, alongside Kyoto's Gion Matsuri and Tokyo's Sanno Festival. Osaka is renowned for its friendly locals and spirited vibe, so brace yourself for an adrenaline-pumping boat festival, jaw-dropping parades, spectacular fireworks, and irresistible festival food. This two-day celebration on July 24th and 25th is the hottest ticket in town, promising an unforgettable party that will make you forget the summer heat. Osaka knows how to bring the house down!
8. Kanda Matsuri (Tokyo)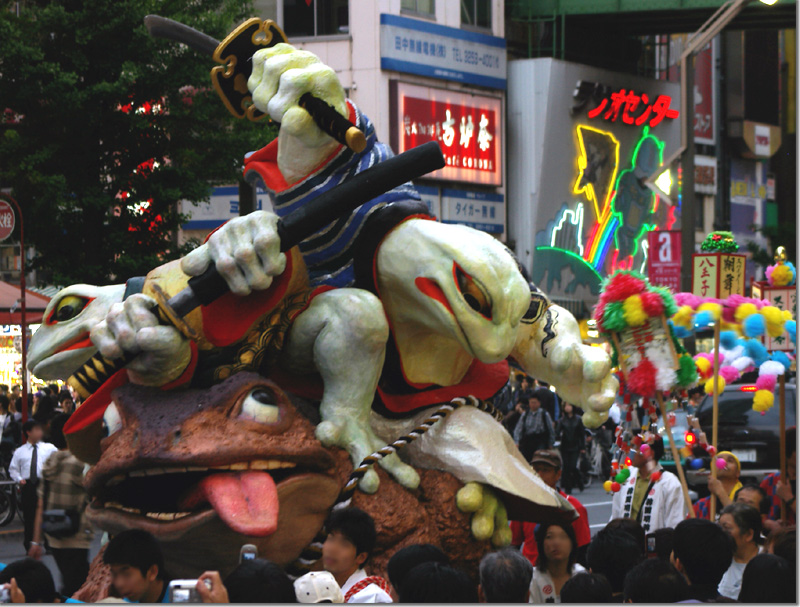 Tradition meets merriment at the Kanda Matsuri, held during odd-numbered years. Behold the grandeur of the Kanda Myojin Shrine, home to a trio of divine beings symbolizing bountiful harvests, thriving commerce, and the unyielding fortune of the Japanese people. For an entire week in May, the heart of Tokyo transforms into a hub of festivity, culminating in a weekend of revelry. A majestic procession engulfs the city's core on Saturday, while Sunday witnesses portable shrines gracefully navigate the streets. Weekday affairs enchant attendees with performances, sacred tea ceremonies, and sincere wishes for Japan's eternal prosperity and harmony.
9. Karatsu Kunchi Festival (Saga)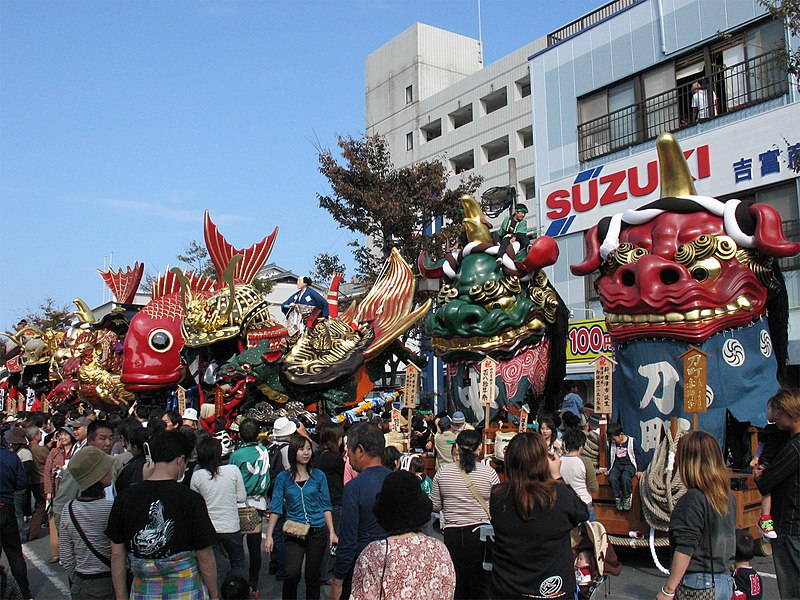 Head to the island of Kyushu in November for the mesmerizing Karatsu Autumn Festival in Saga. Originating from the Edo period, this three-day festival celebrates a plentiful harvest with a display of colossal floats called hikiyama. Prepare to be awe-struck as these magnificent floats adorned with majestic lions, graceful fish, and countless embellishments navigate the bustling streets. With its distinguished UNESCO Intangible Cultural Heritage status, this festival radiates irresistible energy.
10. Sanja Matsuri (Tokyo)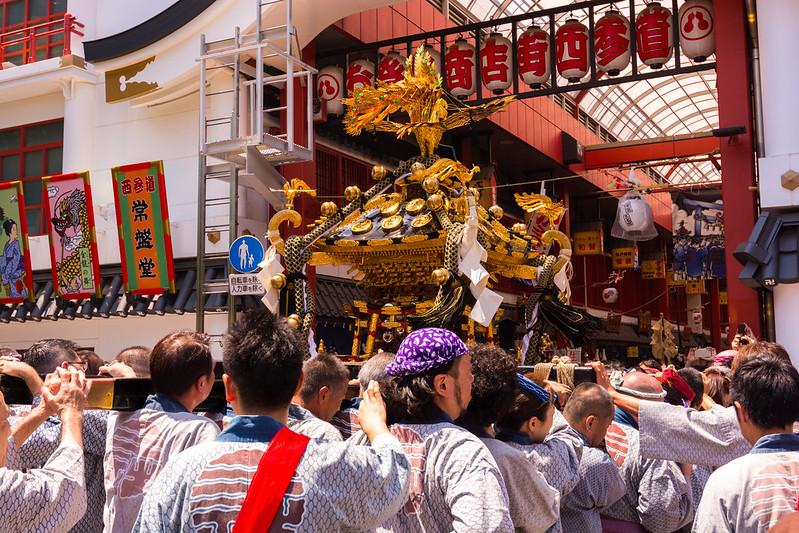 The Sanja Matsuri is a shining star among the city's top Shinto celebrations. Held in Asakusa during May, this festival respects the three trailblazing founders of the revered Sensō-ji Buddhist temple. Anticipate grand sights as golden-laden portable shrines worth forty million yen each take center stage. This festival attracts a colossal crowd, drawing in a staggering two million eager onlookers of locals and tourists alike. You'll hear thunderous taiko drums and admire breathtaking performances by Japan's finest geishas, making this a must-see event of legendary proportions.
11. Fukagawa Hachiman Festival (Tokyo)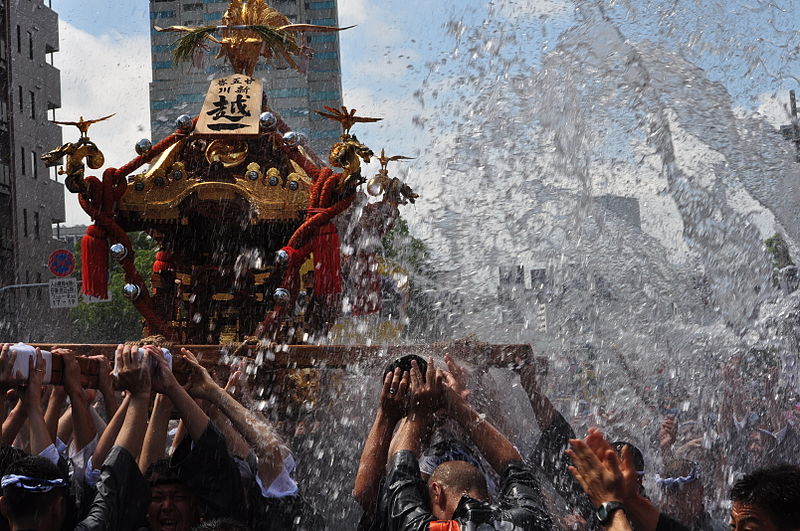 One of Tokyo's top Shinto festivals, the Fukagawa Hachiman Festival, is an exciting event held in mid-August. Alongside the renowned Kanda Matsuri and Sanno Matsuri, it forms the trifecta of grand Shinto celebrations in the city. This lively festival hosts musical performances, exquisite parades, and traditional Noh theatre. But what sets it apart is its unique nickname, the "water throwing festival" or Mizu-kake Matsuri. Once you witness the water-filled spectacle, you'll understand the moniker! Attendees gather to joyfully douse the portable shrines as they make their way through the streets. The festival reaches its peak of excitement during the "hon matsuri" year, occurring once every three years. And guess what? 2023 is a hon matsuri year, promising an unforgettable and epic celebration!
12. Sanno Matsuri (Tokyo)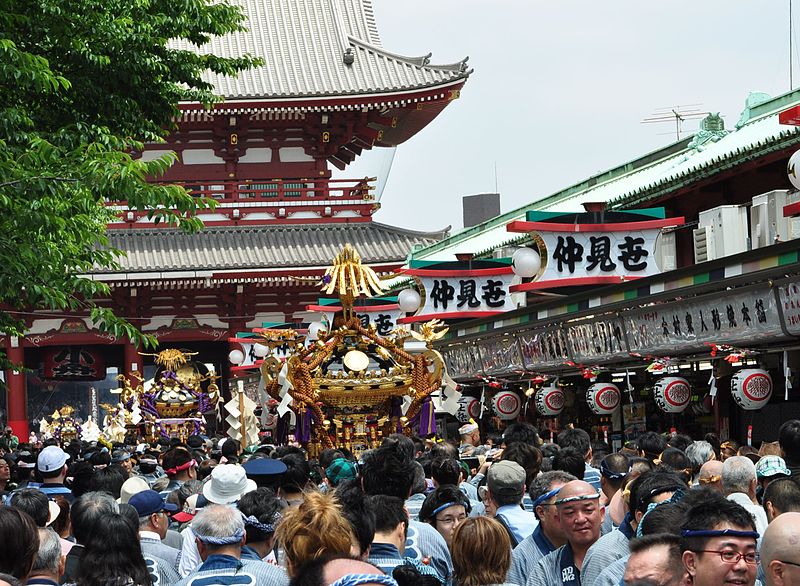 The Sanno Matsuri is an esteemed festival and one of Japan's top three Shinto celebrations. While certain parts of the festival, such as the grand Shinkou-sai procession, occur only on even-numbered years, the festival itself still occurs on odd-numbered years. Although you might miss the epic parade, fear not! The 11-day festival still promises an array of activities. If you find yourself in Tokyo during June, it's a must-see event, representing one of Japan's pinnacle festivals.
With so much happening in Japan all year round, you will hopefully get to attend some festivals while you travel. Which festivals do you want to attend the most?
Japan Wonder Travel Tours
Japan Wonder Travel is a travel agency that offers guided tours throughout Japan.
From private walking tours to delicious Food and Drink tours, we can help you organize the best tours just for you! If you want to explore Japan and learn more about the history and backstories of each area you are visiting, our knowledgeable and friendly English speaking guides will happily take you to the best spots!
In addition, we can provide you with any assistance you may need for your upcoming trip to Japan, so please feel free to contact us if you have any questions or need some help!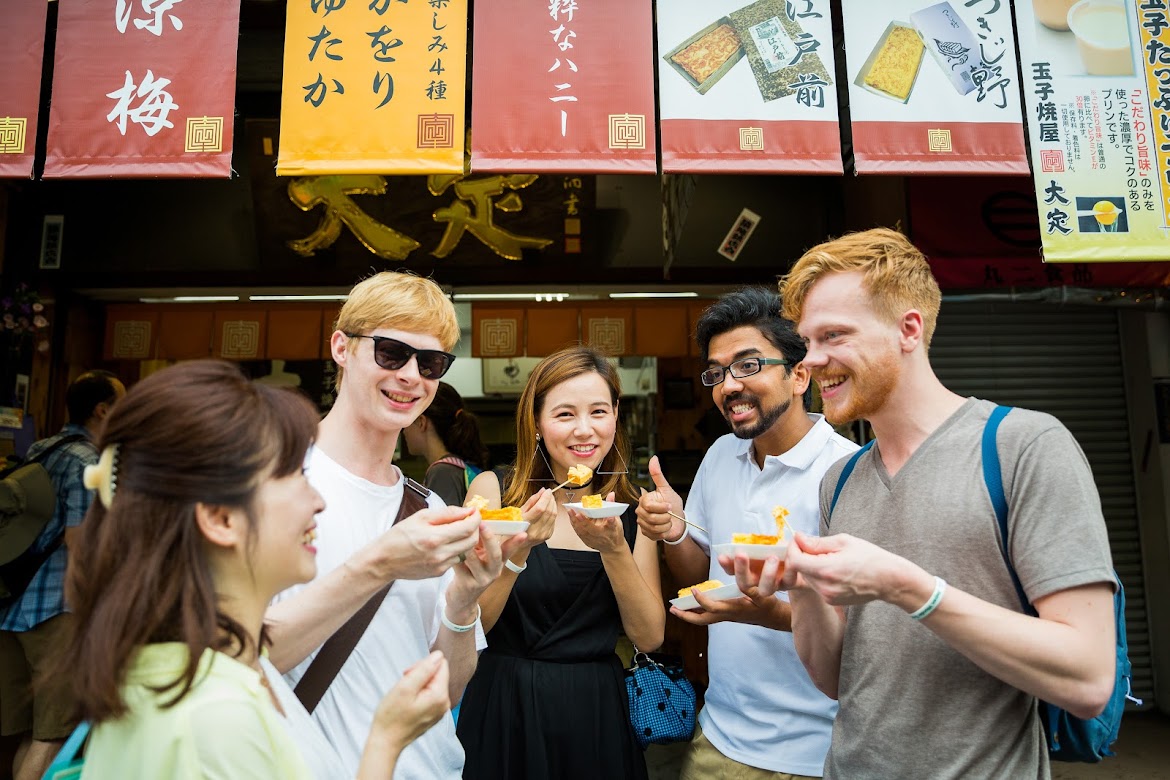 ▶Tokyo 1–Day Highlights Private Walking Tour (8 Hours)
There's no better way to explore an area than taking a tour with a knowledgeable local guide. You will have the chance to learn about the history and interesting background stories of Tokyo, as well as discover some hidden gems which can be hard to do without a guide.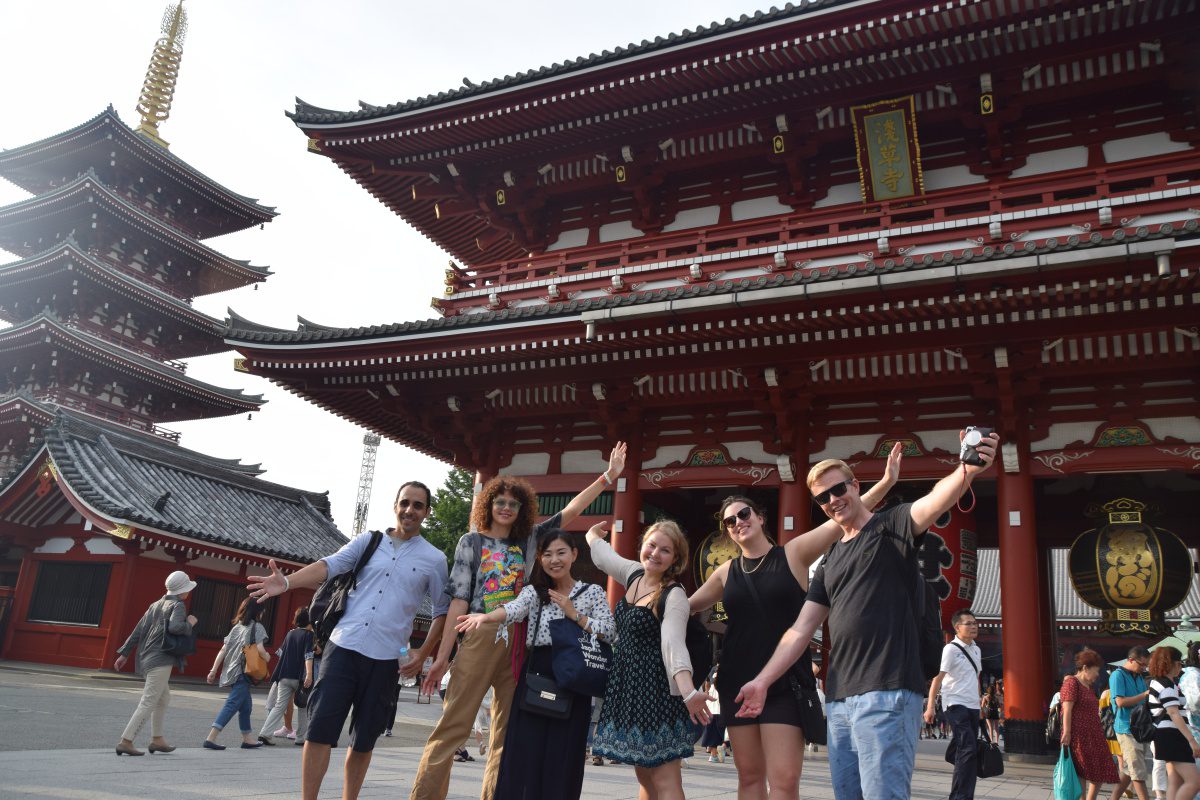 ▶Mt. Fuji Day Trip Bus Tour from Tokyo
Experience the breathtaking views of Mt. Fuji by visiting the highlights of the area on our guided sightseeing bus tour! Departing from Shinjuku in central Tokyo, you can travel comfortably to all of the best spots in the area by bus.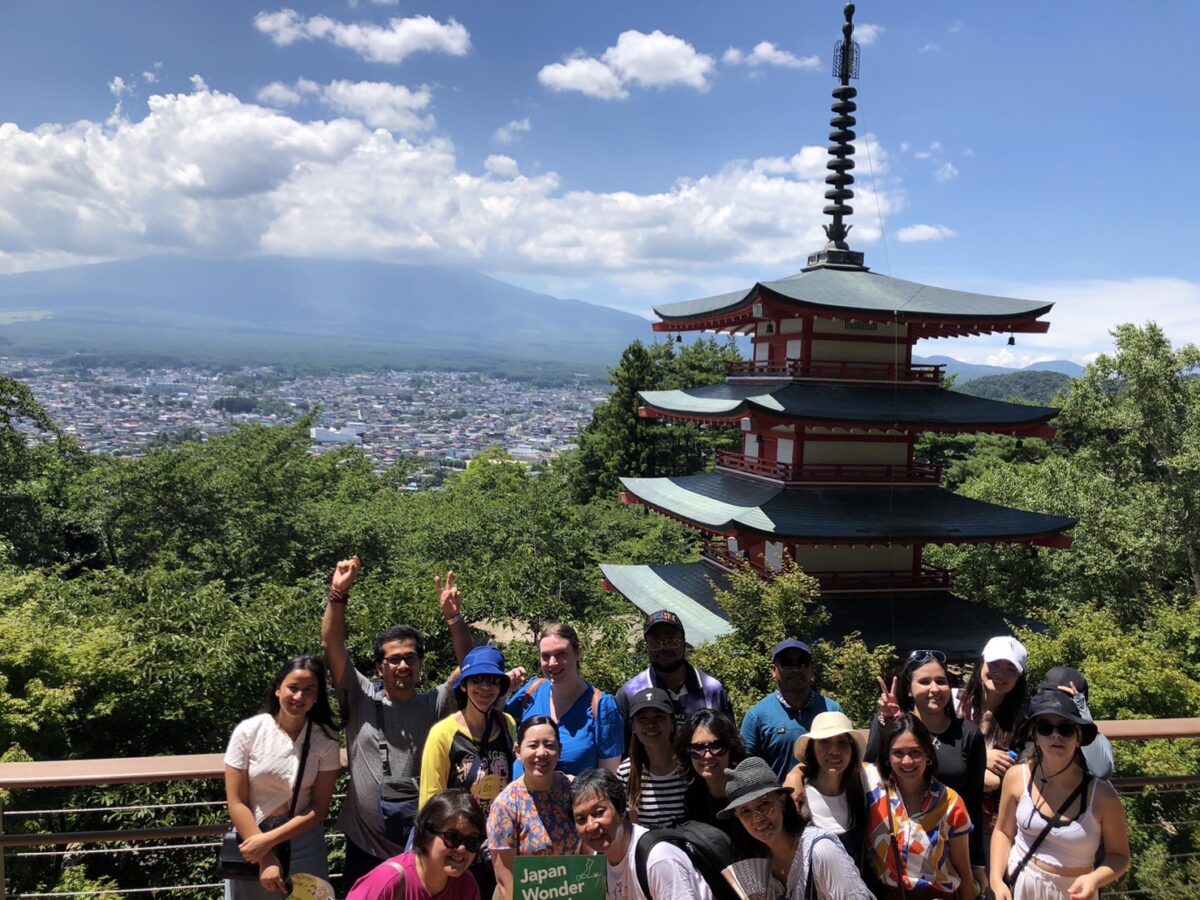 ▶Kyoto Private Full Day Walking Tour
On this full-day private tour of Kyoto, you will be able to see the highlights of Kyoto in just one day and at the same time develop a deeper understanding of both the culture of the area and Japan as a whole.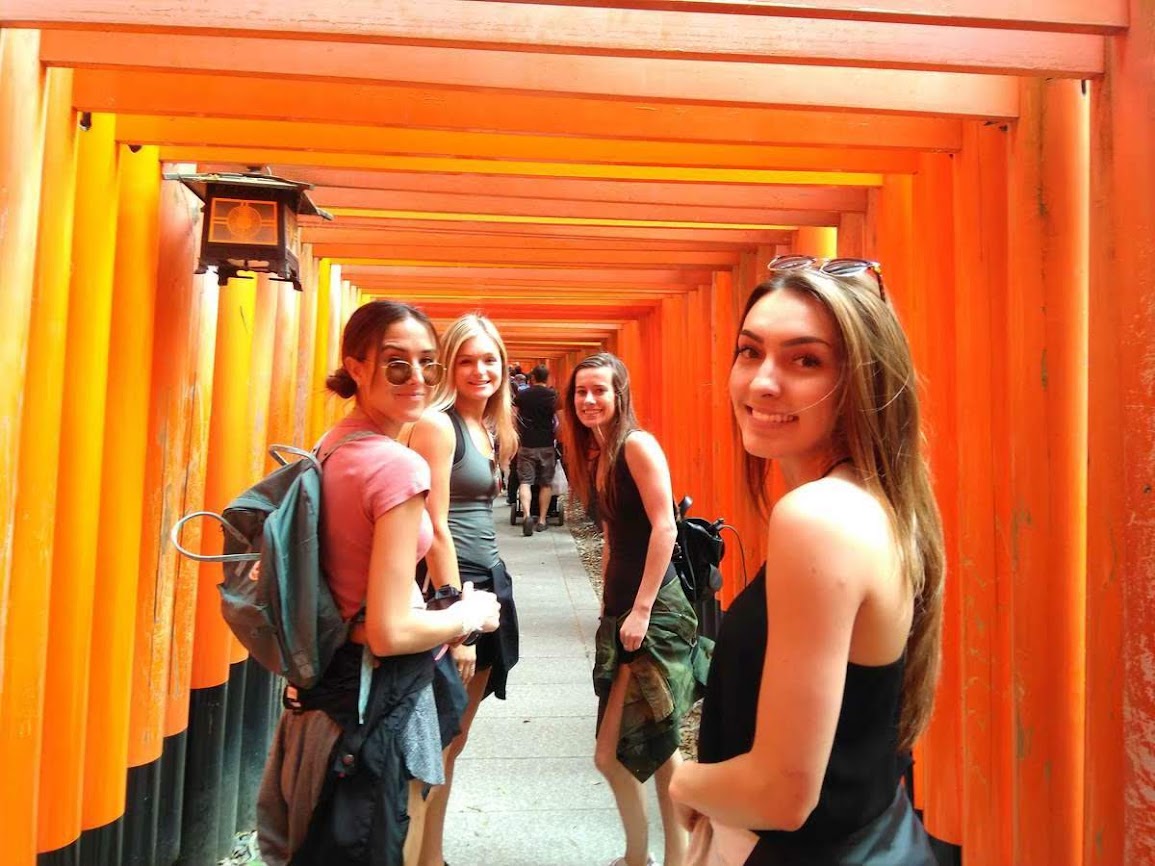 Find the other Tours
▶Tour Packages
If you want to make travel easier, we suggest you look into tour packages.There are a wide range of tour packages out there to suit the accomodate for each traveler needs. Click the button below to find the best tour package from various Tour Operators!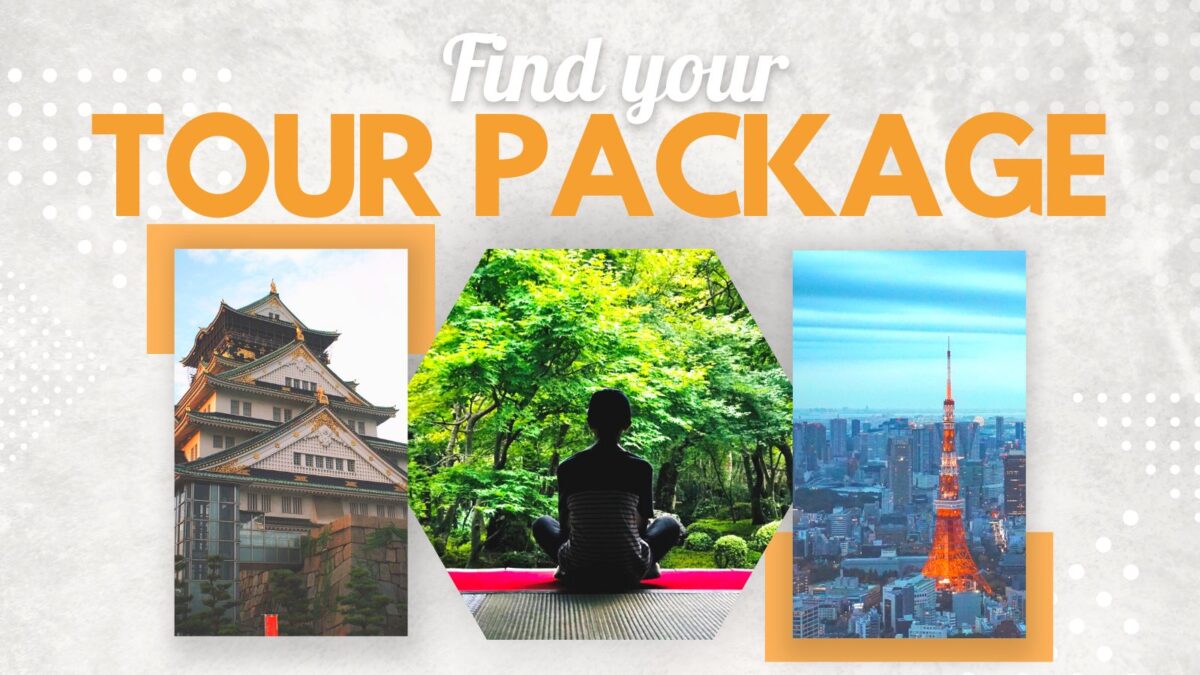 Follow us on Instagram, Facebook, Twitter, and TikTok for more travel inspiration. Or tag us to get featured!
Happy traveling!
Stay informed of the best travel tips to Japan, the most exciting things to do and see, and the top experiences to have with the Japan Wonder Travel Newsletter. Once every two weeks we will introduce you to our latest content.
Other articles you might be interested in