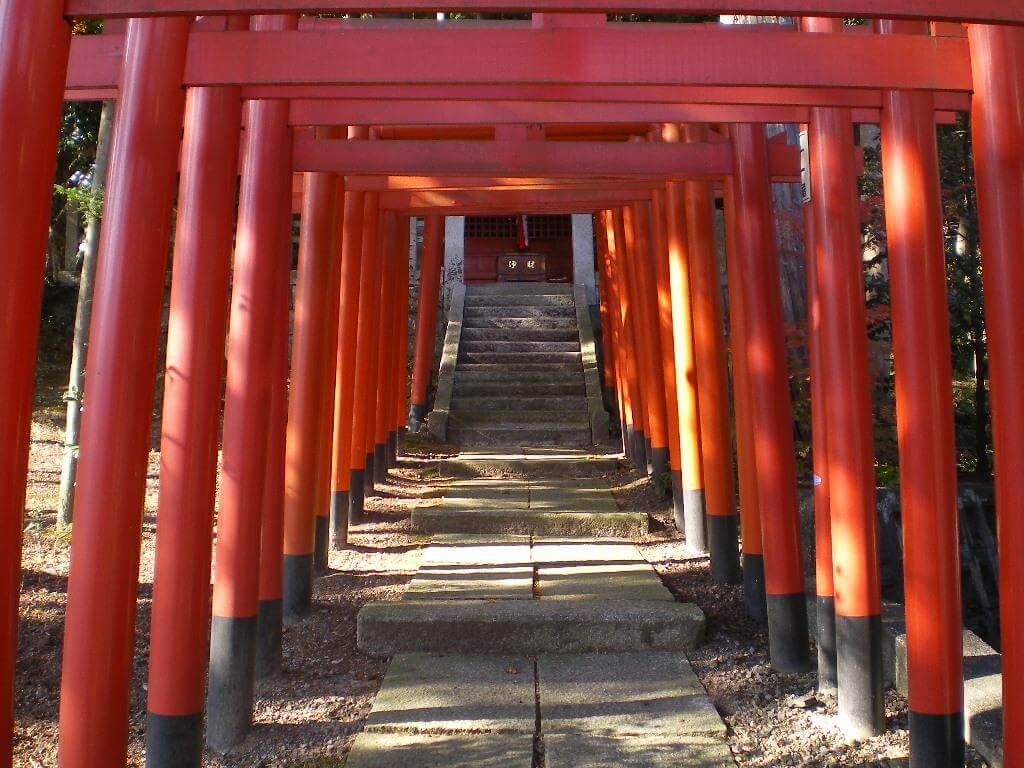 Shrines are the most symbolic places where lots of visitors come over at least one time in the tour. And nowadays shrines have been catching notices from Japanese, especially young woman. It's because of a rise of interest on shrine as a sort of heeling spot.  Tokyo Jissha means the ten shrines in Tokyo metropolitan area. They were built for protection of inner Tokyo area, which we actually call Imperial palace or "Kokyo". That  is you can tackle the all shrine in a day. Actually it's not likely to be so hard because you can get there by train and a few minutes walk from every nearest stations. How about give it a shot if you have plenty of time in Tokyo?
1. Nezu Shrine (根津神社)
One of the national important cultural properties.
The shrine of Soseki Natsume, a notable novelist, and Ogai Mori, known as a famous author and a doctor in the Meiji era.
Access: 5 min walk from Nezu St. or Sendagi St. or Todai-mae St.
2. Kanda Shrine (神田明神)
It enshrines Masakado Taira, a general lived about a thousand years ago. The shrine is hot place for "Hatumode", new year's visit to a shrine.
Access: 5 min walk from Ochanomizu St. or Shin-Ochanomizu St. or Suehirocho St.
3. Kameido Shrine (亀戸天神社)
It enshrines Michizane Sugawarano, as  a god of study. Lots of students having examinations coming visit here for getting passed.
Access: 10 min walk from Kinshicho St., 15 min walk from Kameido St. or Kinshicho St.
4. Ouji Shrine (王子神社)
One of the Edo Meisho (江戸名所)
The big ginkgo tree is one of the Tokyo designated cultural property.
You can enjoy under cherry blossoms from later March to beginning of April.
Access: 3 min walk from Oji St.
5. Hie Shrine (日枝神社)
Enshrines the god of Hieizan Mt. in Shiga.
You can fined another face of Tokyo in high buildings.
Access: 5 min walk from Akasaka-Mitsuke St. or Tameike-Sanno St. or Kokkai-Gijido-mae St.
6. Tomioka Hachiman Shrine (富岡八幡宮)
Built on Eitai Island, a draind land.
Access: 3 min walk from Monzen-Nakamachi St.
Located in a business district, many workers visit here for their success in business.
Called as "Oisesama", Ise Jingu Shrine in Tokyo.
Accsess: 2 min walk from Daimon St., 5 min walk from Hamamatsucho St.
8. Hakusan Shrine (白山神社)
Has got apart from its main stream in Hakusan, Ishikawa.
Enshrines Kukurihime, a queen from Chronicles of Japan.
Access: 2 min walk from Hakusan St., 7 min walk from Hon-Komagome St.
9. Shinagawa Shrine (品川神社)
Enshrines Daikokuten, one of the Seven Deiteis of Good Luck.
It might come to you!
Access: 2 min walk from Shim-Baba St.
10. Akasaka Hikawa Shrine (赤坂氷川神社)
Here is said to bring romance to you!
Was separated from its main stream in Saitama.
Access: 5 min walk from Roppongi-Icthome St., 6 min walk from Akasaka St. or Roppongi St.
Ema is a wooden plate on which you can write your wish. Every shrine has its own Ema with unique figures. Good luck may come to you after you make it all of them!
With Ema, I would like you to try "Goshuin-cho". It's like a stamp rally you can get from almost all shrines. How about collecting all stamps from each shrine? It world be a good memory for you!
Book a hotel in Japan
[PR]