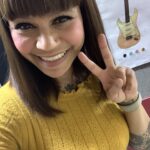 Writer's Profile
Misty Fujii is a Canadian who moved to Osaka, Japan in 2019 and married her Japanese sweetheart. In 2022 they had a baby and moved to Fukui for the clean country air. She is a DJ who teaches English part time and writes in order to share Japan with the world. She gets excited about collecting vintage vinyl records, food of all countries, travelling and renovating her traditional Japanese house.
This post may contain some affiliate links. When you click through and make a purchase we may receive some commission, at no extra cost to you.
Golden Week kicks off in May, making Japan a busy and bustling place. Golden Week is a national holiday when many Japanese people go on vacation. The weather is also perfect; not too hot or too cold with gorgeous, sunny days. It only makes sense that there would also be festivals happening, so let's look at some of the best ones this month. 
1. Koinobori Festivals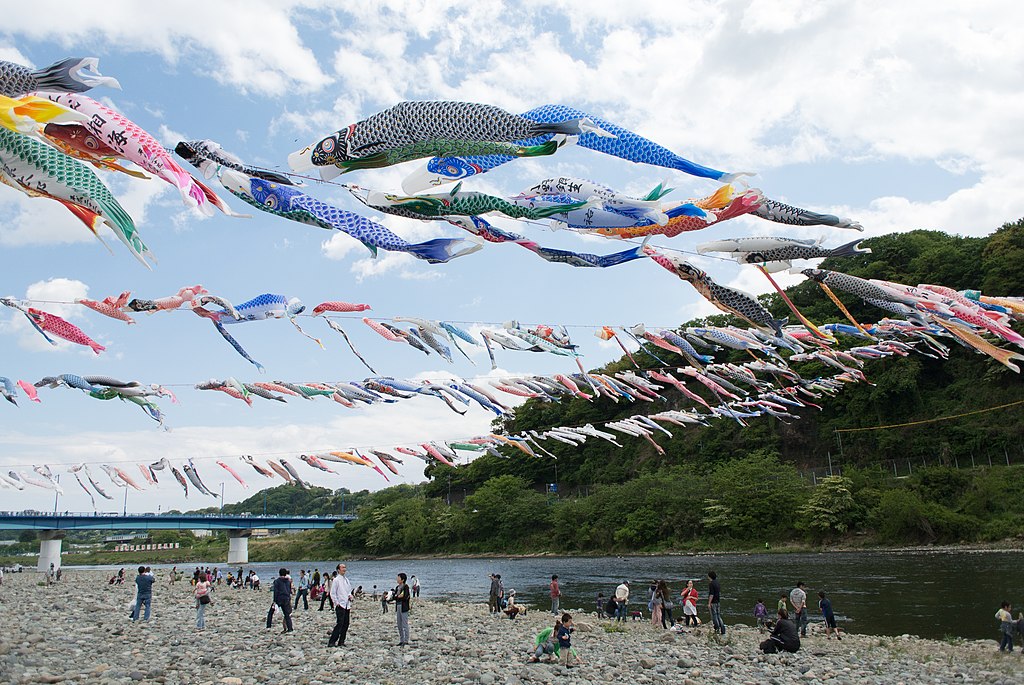 The month begins with children's day, celebrating boys across Japan. Like Hinamatsuri (Girl's Day), which happens in March, Koinobori is when parents pray for their sons' strength and good health. The name 'Koinobori' comes from the colorful streamers of fish hanging outside homes representing the fish and the children's resilience. There are also festival events held all over the country to celebrate. Some include Kawakami Gorge in Kyushu, where 600 koi streamers hang over the river, and Tokyo Tower, which hangs 333 streamers representing each meter of the tower. It's well worth finding a spot showing off their streamers, as it is quite a sight to behold.
When: May 5
2. Aoi Matsuri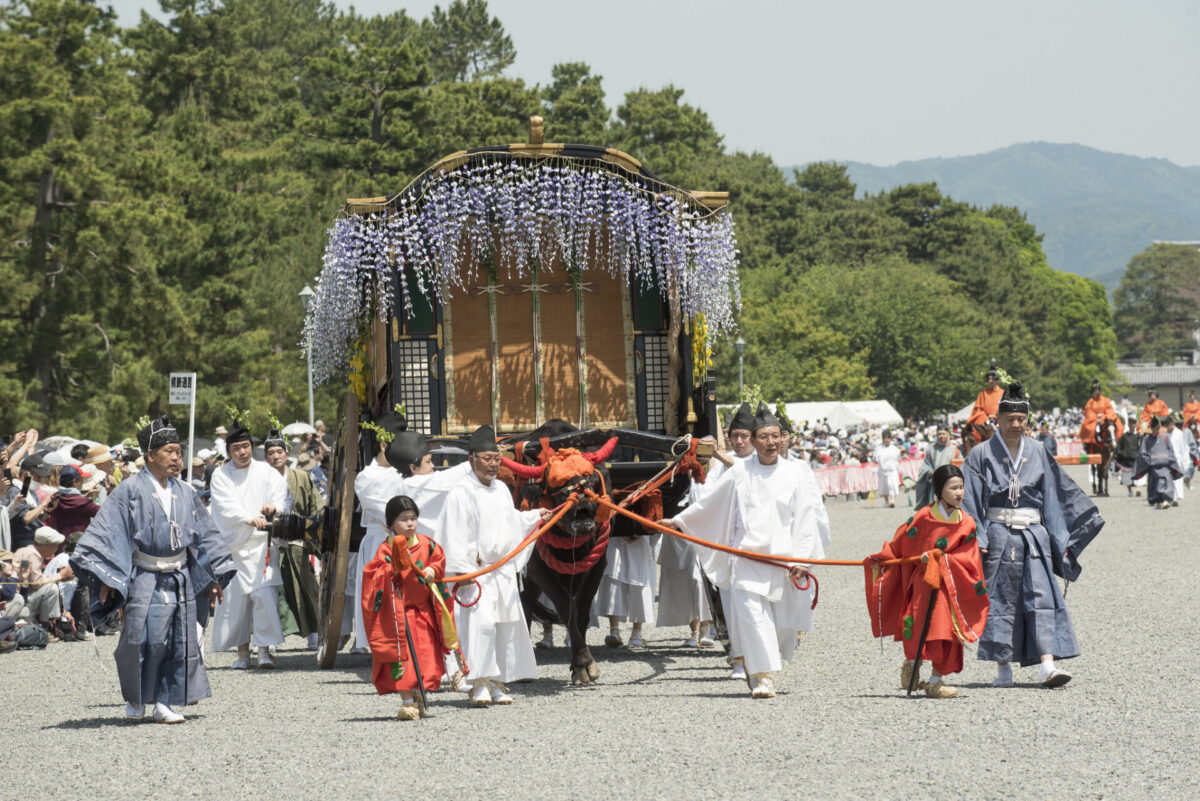 This is one of Kyoto's most important festivals and oldest, dating back over 1400 years. An annual celebration of Shimogamo Shrine and Kamigamo Shrine, the ceremony prays for a good harvest and safety during bad weather. It is also known as the "Hollyhock Festival," named after the leaves believed to protect against natural disasters like earthquakes and thunder. Events occur throughout the month, with the most important event on May 15. This is when the royal parade marches through the city with people wearing noble outfits from the Heian period. If you want to feel like royalty yourself, you can book a paid seat beside the Kyoto Imperial Palace for a guaranteed great view. 
When: May 15th, 2023
Website: Aoi Matsuri
3. Kanda Matsuri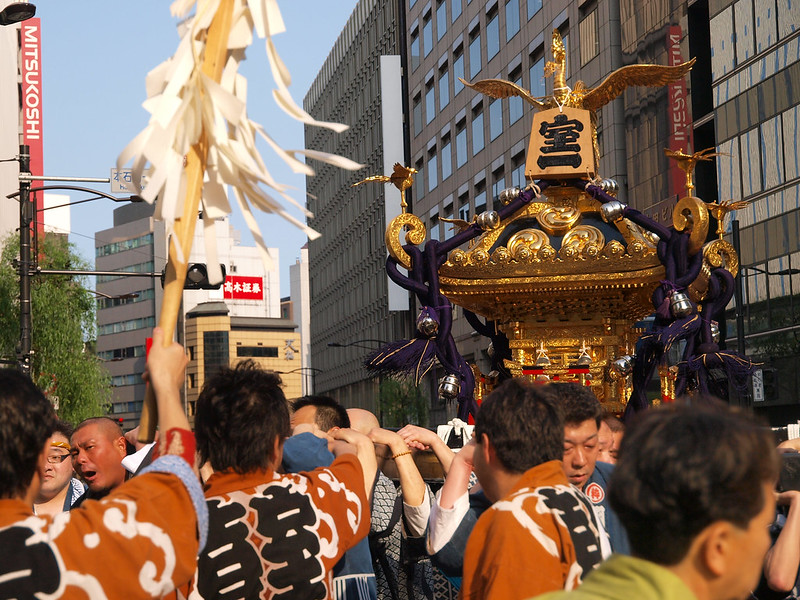 One of the three great Shinto festivals in Tokyo, this event is so significant that it only happens in odd-numbered years. Starting during the Edo period, it was to celebrate the new regime and the country's prosperity with it. Based out of the Kanda Myojin Shrine, the three deities inside represent things like good harvest, business, and the wealth and good fortune of the Japanese people. It takes place in the middle of Tokyo and has events spanning a whole week, with the main parades happening on the weekend closest to May 15. That's when a day-long procession makes its way through central Tokyo on Saturday, and portable shrines weave their way through smaller neighborhoods on Sunday. The weekday events consist of performances, tea offerings to the gods, and praying for prosperity and peace in Japan. 
When: May 9th – May 14th, 2023
Website: Kanda Matsuri Festival
4. Naha Hari Festival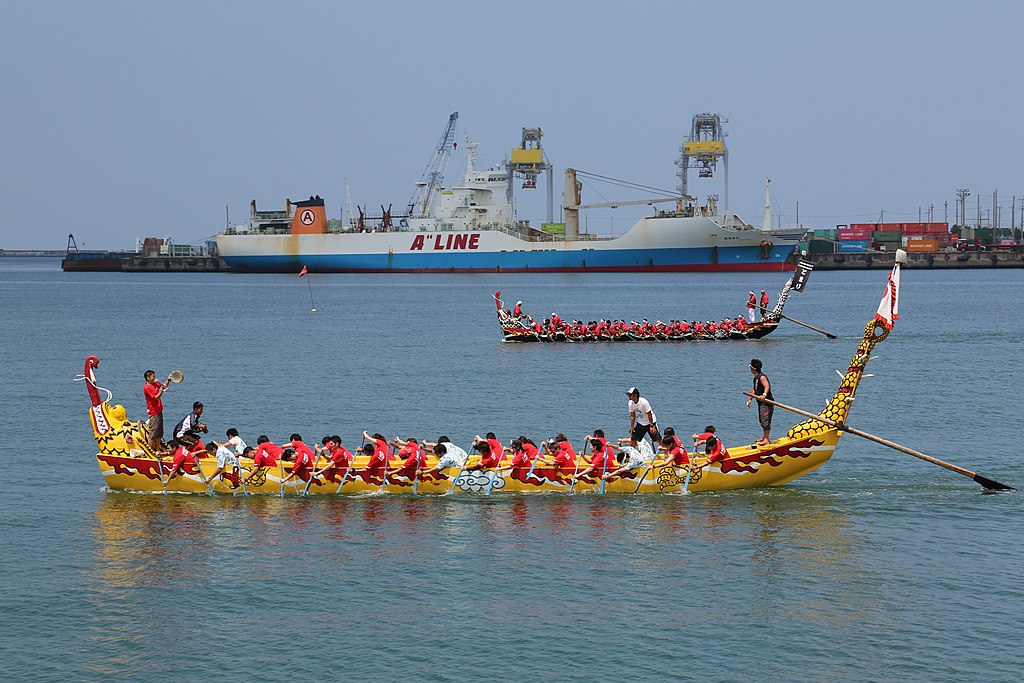 Also known as The Naha Dragon Boat Race, this Okinawan festival is full of excitement! Pray for rich fishing and safety at sea while cheering for boats of different sizes and colors as they battle on the water for first place. The boats, decorated with traditional Japanese creatures and their teams, represent local schools and companies. You can even challenge yourself to ride on a boat! Since this lively festival gets around 180,000 visitors, you can also expect plenty of entertainment and good food on Japan's southern island.
When: May 3rd – May 5th, 2023
Website: Naha Hari
5. Sanja Matsuri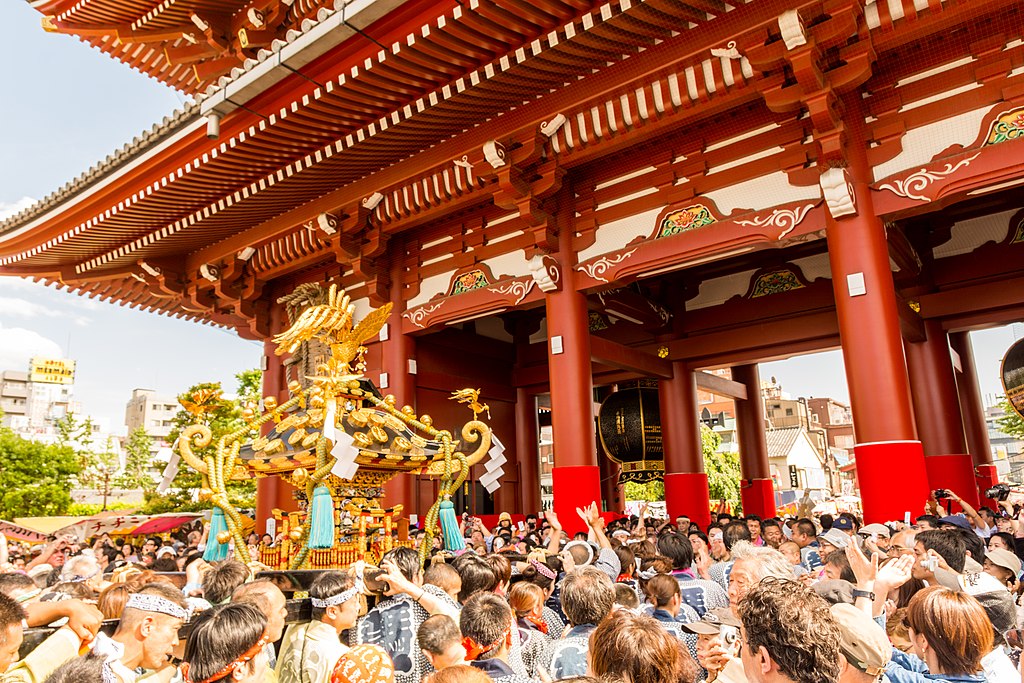 There are the three great Shinto festivals, one of which is the Kanda Matsuri, but then there is the Sanja Matsuri – one of Tokyo's three LARGEST Shinto festivals. And of those three, this is the largest and by far wildest. Held in Asakusa, the festival honors the three men who established the Sensō-ji Buddhist temple. You can expect to see portable shrines covered in gold leaf that cost 40 million yen each. Naturally, this draws a considerable crowd, attracting up to 2 million tourists and locals annually. Other events include taiko drumming and Geisha performances, including one of Japan's best Geisha shows. 
When: May 19th – May 21st, 2023
Website: Sanja
6. Hakata Dontaku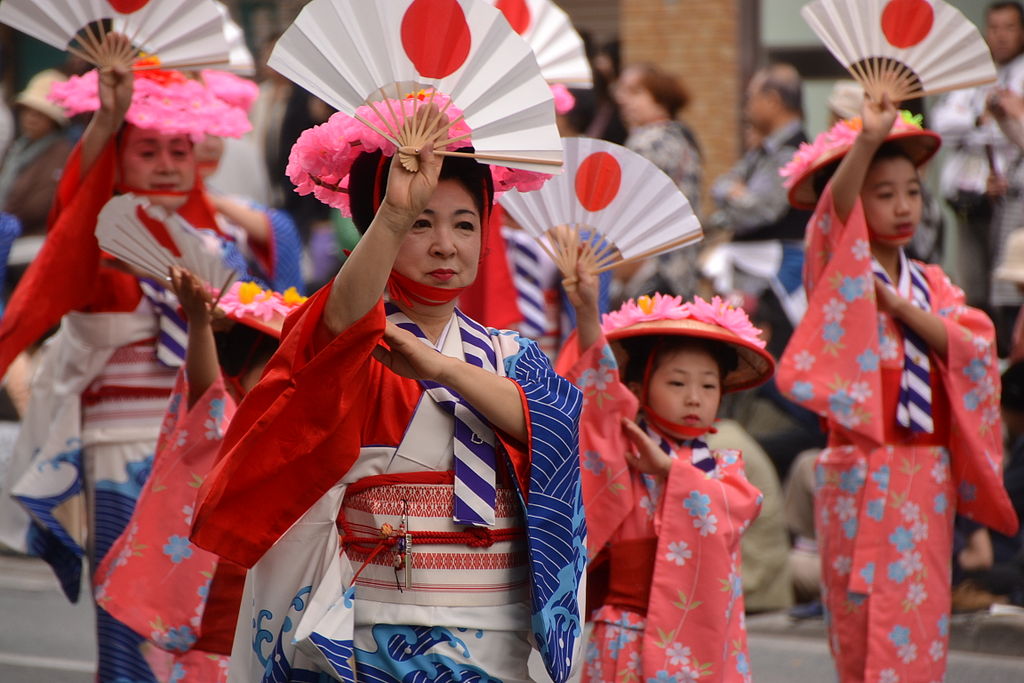 Another Golden Week festival happens in Fukuoka, with over 30,000 performers at this enormous event. Initially, people dressed as the three gods of good fortune and paraded to music, and now the festival has become one of the largest in Japan. You can expect a parade, performances across 30 different stages, and even the crowning of Miss Fukuoka. You don't want to miss the brilliantly dressed dancers or decorated floats as they make their way down Meiji-dori street, renamed "Dontaku Street." The festival closes by inviting spectators to take part in the Dontaku dance and with a spectacular fireworks show. 
When: May 3rd – May 4th, 2023
Website: Hakata Dontaku
7. Hirosaki Cherry Blossom Festival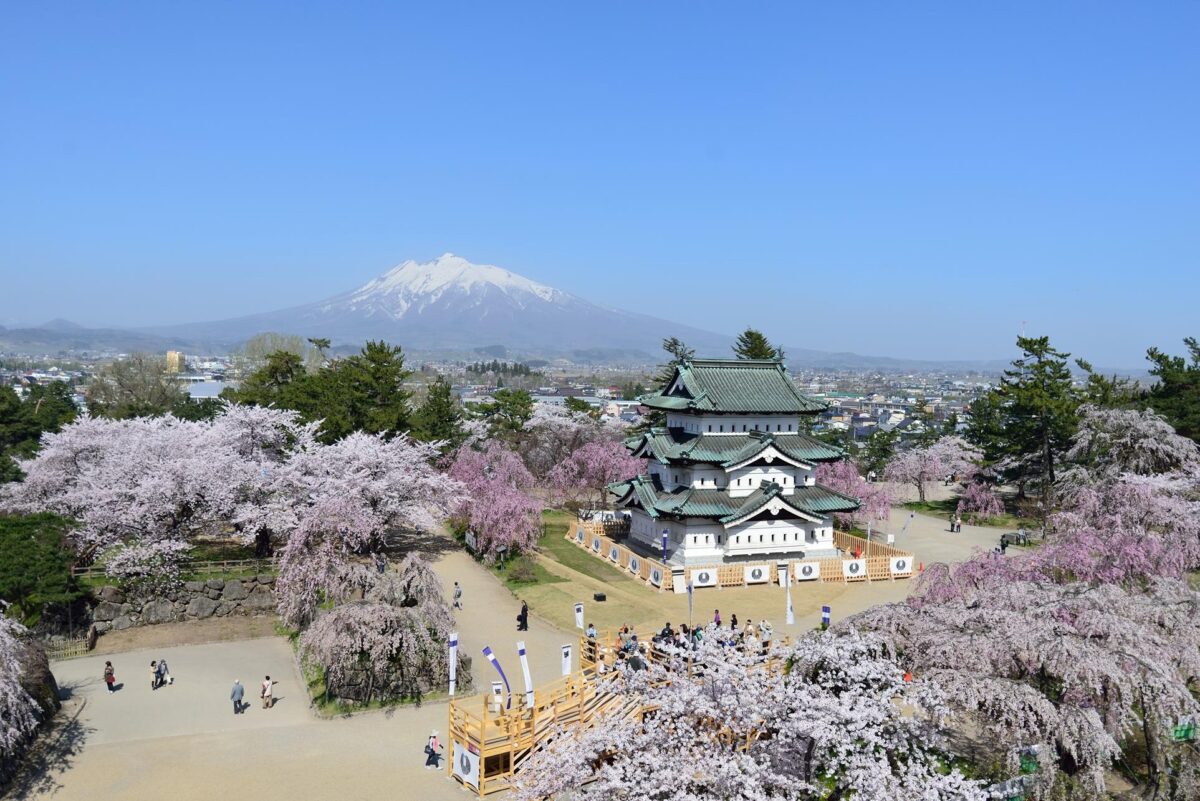 While cherry blossoms peak through most of Japan in March and April, never fear if you happen to be in Japan in May. Witness 2600 cherry trees in bloom at Hirosaki Park in Aomori Prefecture during this festival that is well worth waiting for. The trees surrounding the castle are breathtaking, especially at night when they are all illuminated. One of the park's highlights is seeing the oldest living Somei Yoshino cherry blossom tree, first planted in 1882. You can even take a dreamy boat tour admiring the blossoms or rent a rowboat to sightsee yourself. 
When: April 21st – May 5th, with some festivities starting as early as April 15!
Website: Hirosaki Cherry Blossom Festival
8. Spring Fujiwara Festival
Head to the World Heritage town of Hiraizumi in Iwate Prefecture and celebrate the Fujiwara lords responsible for bringing prosperity there. You'll see traditional folk entertainment, the famous children's parade, and unique events like the Benkei strongman contests. The festival's climax happens on the third day with Minamoto no Yoshitsune's Eastern Flight Processional. Watch an exciting reenactment of Fujiwara no Hidehira welcoming the arrival of Yoshitsune in Hiraizumi following an escape from his brother. A famous performer plays the part of Yoshitsune, adding to the buzz from the attendees who pack the parade route.
When: May 1st – May 5th, 2023
Website: Fujiwara Festival
9. Mikuni Festival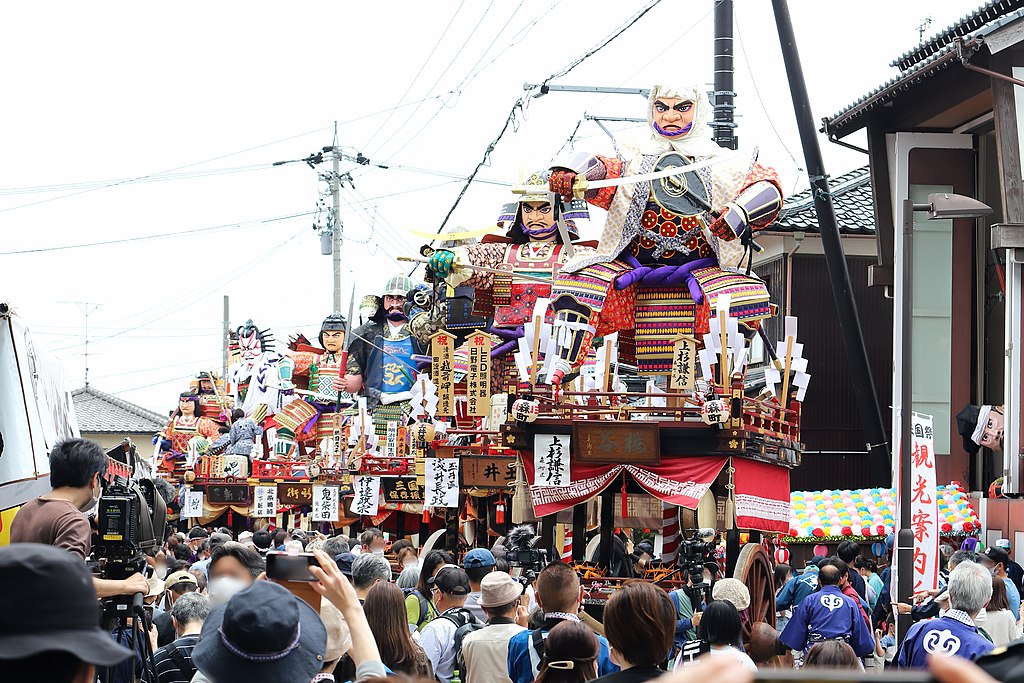 The coastal town of Mikuni in Fukui was once one of the most important ports in Japan, and every year this is celebrated with a cheerful festival that is full of fun. The highlight is a parade featuring giant warrior floats and portable shrines that weave their way through the narrow streets. In the evening, onlookers are excited to see volunteers spinning the giant floats in circles outside of Mikuni Station, each one a display of neighborhood pride for the area. The festival is also a fabulous opportunity to eat delicious street food like yakisoba and takoyaki while enjoying music and the high spirits of this historic port town in the present day.
When: May 19th – May 21st, 2023
Website: Mikuni Festival
10. Hamamatsu Festival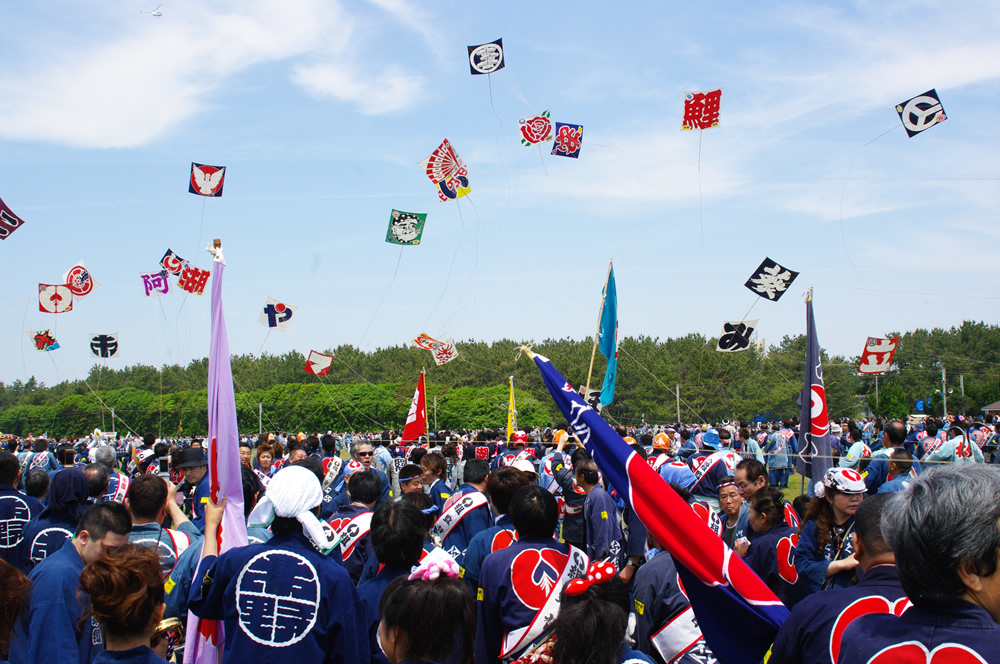 Is it a bird? Is it a plane? No, It's a kite! During this exciting festival, watch dozens of kites battle it out overhead at the Hamamatsu Kite Festival in Shizuoka Prefecture. First celebrating Yoshihiro, the first son of the Prince of Hikuma Castle, it used to be called "Boy's Festival" when people flew kites with the family coat of arms and baby's name. The festival now celebrates all children, with several hundred people flying their kites high and a parade with floats, geisha, and music. It's a colorful and fantastic way to learn about Hamamatsu's history and traditions.
When: May 3rd – May 5th, 2023
Website: Hamamatsu Festival
Thanks to the excellent weather and the Golden Week holiday, May is a splendid month, with so much going on. You can be part of so many rich cultural traditions and have a great time in your Japan travels. Where will you be headed?
Japan Wonder Travel Tours
Japan Wonder Travel is a travel agency that offers guided tours throughout Japan.
From private walking tours to delicious Food and Drink tours, we can help you organize the best tours just for you! If you want to explore Japan and learn more about the history and backstories of each area you are visiting, our knowledgeable and friendly English speaking guides will happily take you to the best spots!
In addition, we can provide you with any assistance you may need for your upcoming trip to Japan, so please feel free to contact us if you have any questions or need some help!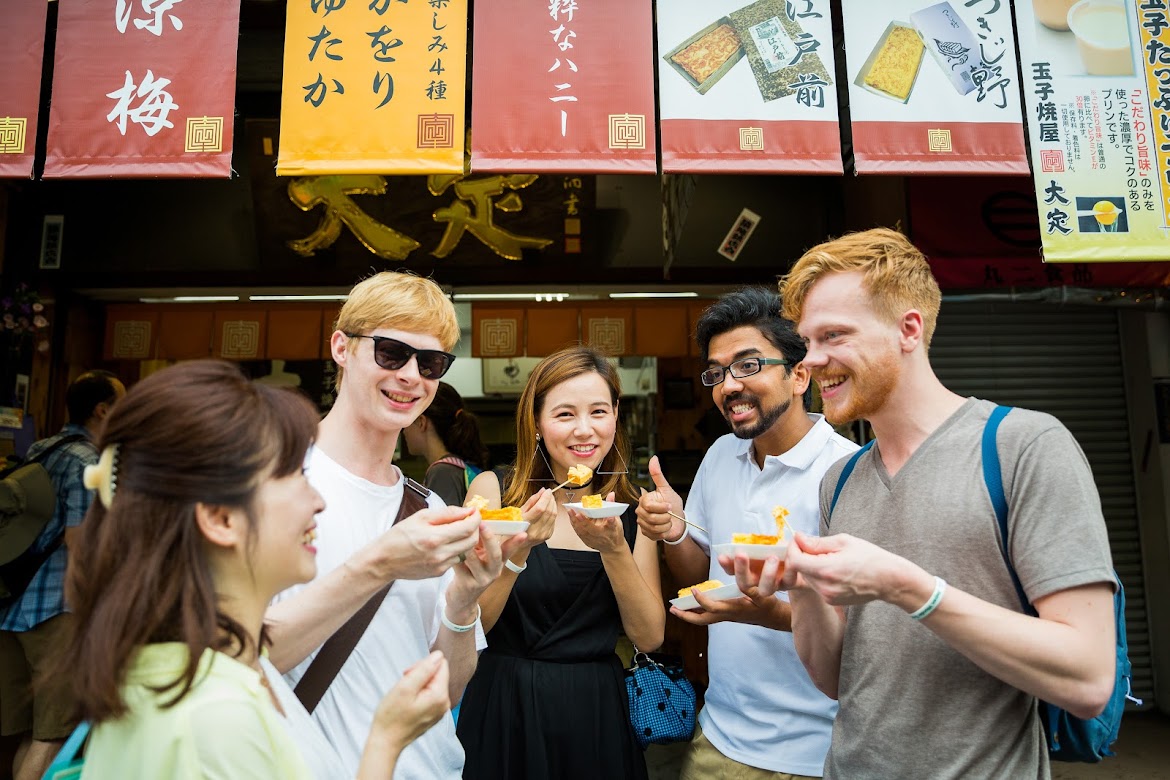 ▶Tokyo 1–Day Highlights Private Walking Tour (8 Hours)
There's no better way to explore an area than taking a tour with a knowledgeable local guide. You will have the chance to learn about the history and interesting background stories of Tokyo, as well as discover some hidden gems which can be hard to do without a guide.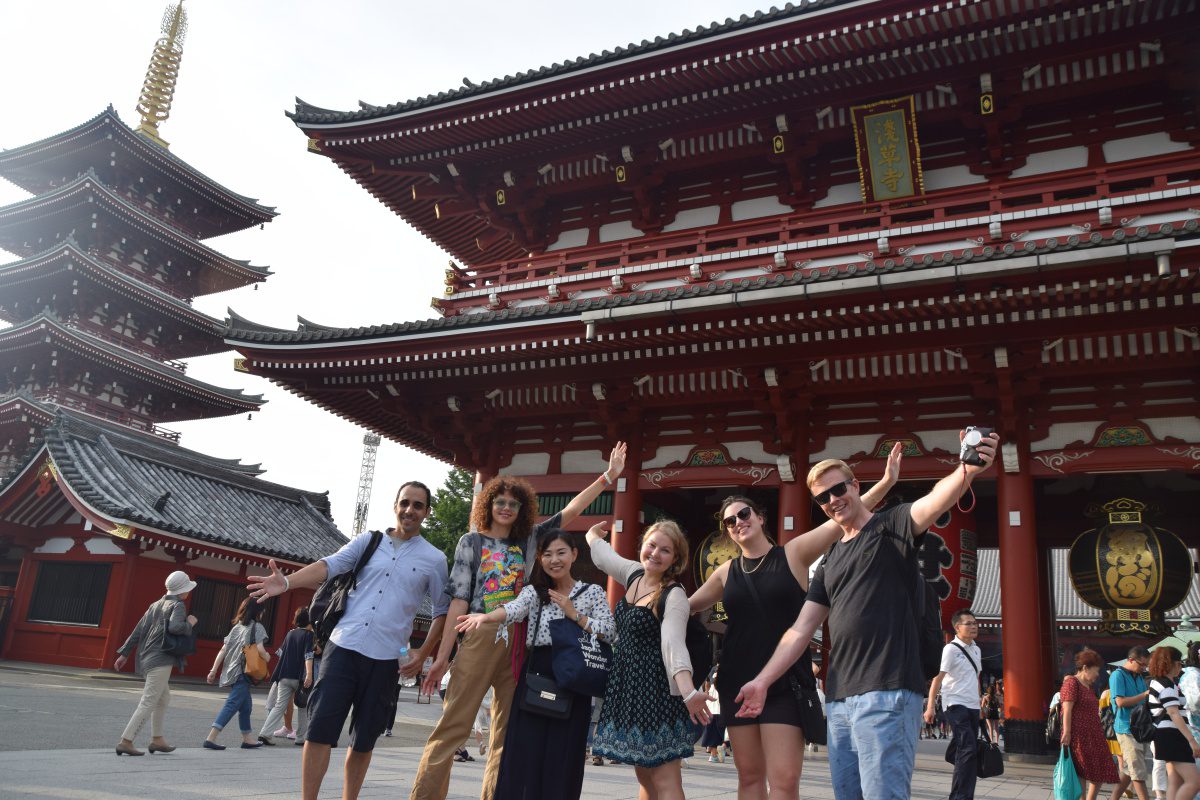 ▶Kyoto Private Full Day Walking Tour
On this full-day private tour of Kyoto, you will be able to see the highlights of Kyoto in just one day and at the same time develop a deeper understanding of both the culture of the area and Japan as a whole.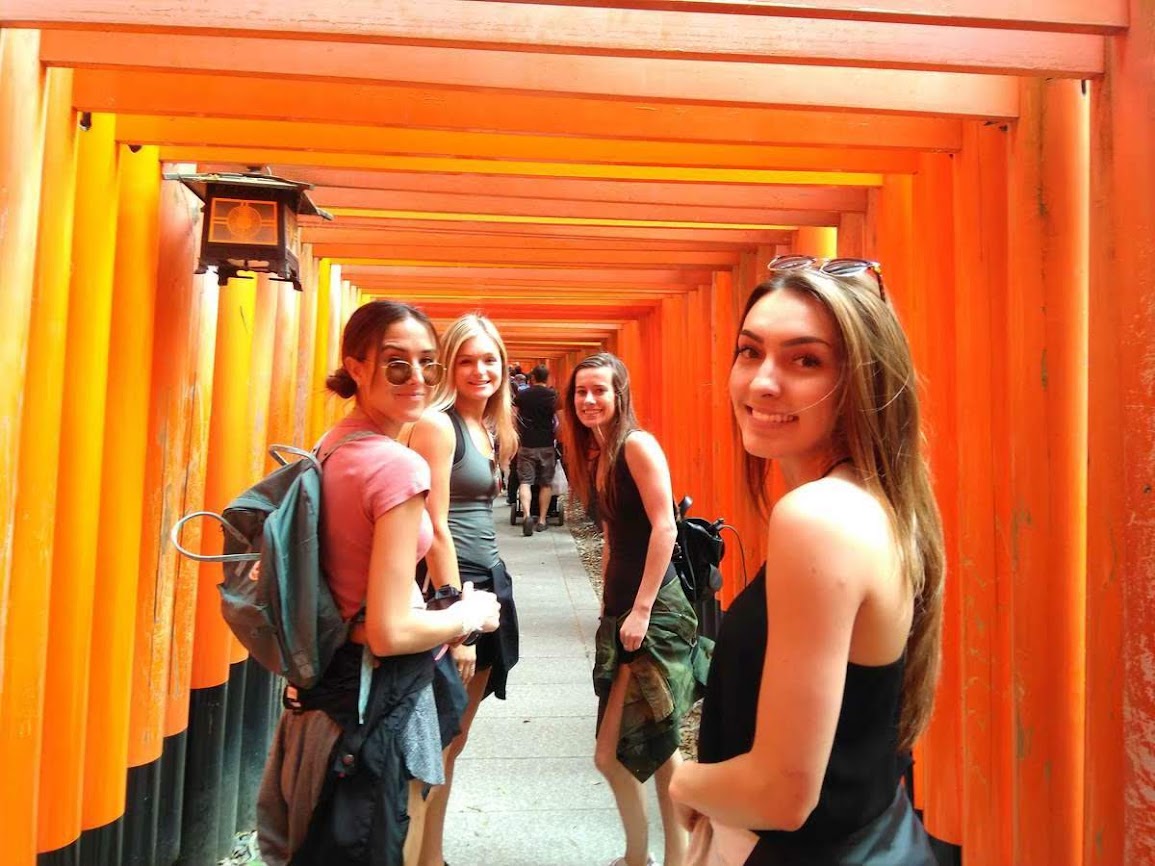 Find the other Tours
▶Tour Packages
If you want to make travel easier, we suggest you look into tour packages.There are a wide range of tour packages out there to suit the accomodate for each traveler needs. Click the button below to find the best tour package from various Tour Operators!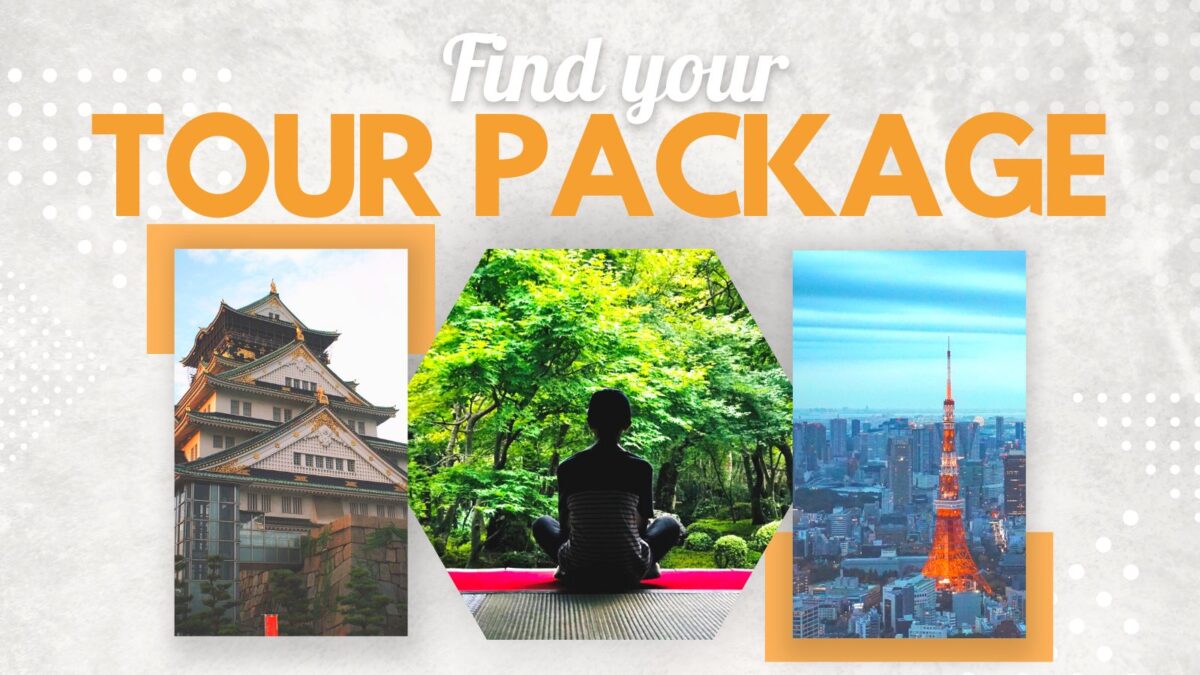 Follow us on Instagram, Facebook, Twitter, and TikTok for more travel inspiration. Or tag us to get featured!
Happy traveling!
Stay informed of the best travel tips to Japan, the most exciting things to do and see, and the top experiences to have with the Japan Wonder Travel Newsletter. Once every two weeks we will introduce you to our latest content.
Other articles you might be interested in