Have you heard Asuka?
If you have been in Manhattan, NY, you may know Asuka Sushi restaurant.
So what is Asuka?
Asuka is a name of the region which was known as the birth place of Japanese imperialism.
The history of Asuka is much older than Kyoto and Nara.
That's why there are a lot of mysterious ruins and tombs.
However, this area is not so famous for foreign tourists.
The best way for sightseeing in Asuka is rent a bicycle because this area is also famous for beautiful rice terrace and farmland.
You could enjoy both ruins and original Japanese landscape.
(I will recommend this place as you can enjoy both ruins and typical Japanese rural scape)

Where is Asuka and how to go there?
Asuka is about 20 kilometers south of Nara City.
From Kyoto, Nara or Osaka, you can have one day trip to Asuka.
You can go there by train.
<From Kyoto>

<From Nara>

<From Osaka>

Sample itinerary
This is our suggested itinerary for sightseeing Asuka by bicycle, first capital in Japan.
There are a lot of mysterious ruins and very old temples.
Have a wonderful time with enjoying pastoral landscapes!!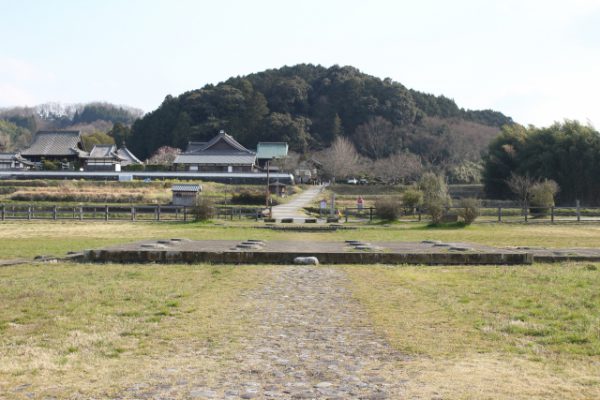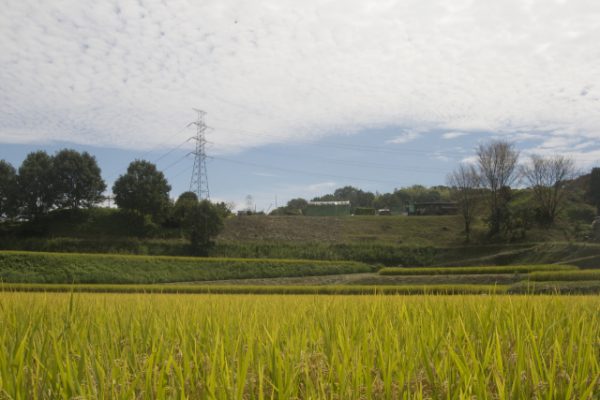 10:00 am : Asuka Station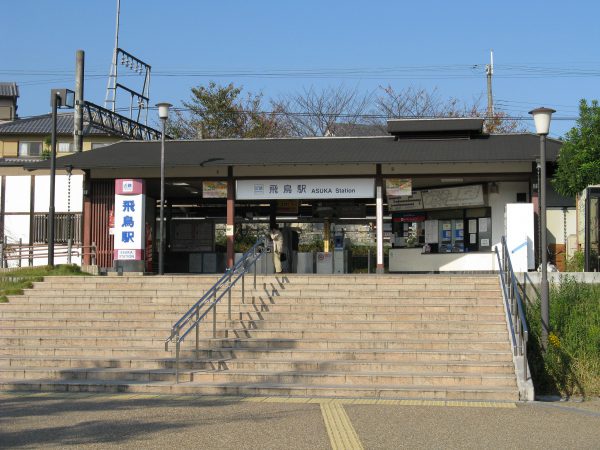 Beside Asuka Station, there is a rental bicycle shop (Asuka Rent-a-Cycle).
Here, you could rent a bicycle for 900 yen per day (1,000 yen on weekends).
Cycling is the best way to explore Asuka.
Also, on the above website of this shop, you can download the English map.
After you rent a bicycle, explore beautiful ancient rural Asuka Village!!
10:15 am : Takamatsuzuka Tomb
To cycle on the gentle road with enjoying greenish side way, you'll find a grassy mound.
The glass-covered hill is believed as the tomb for the ancient royal family.
You couldn't enter the inside, but there is a museum hall beside the tomb
and the museum shows the reproduction of the tomb with the ancient wall painting.
11:00 am : Ishibutai Tomb and Lunch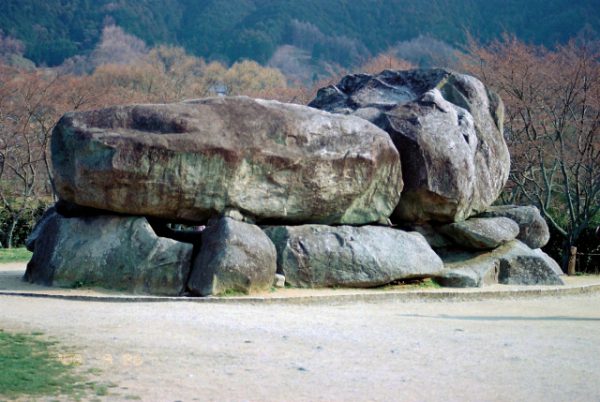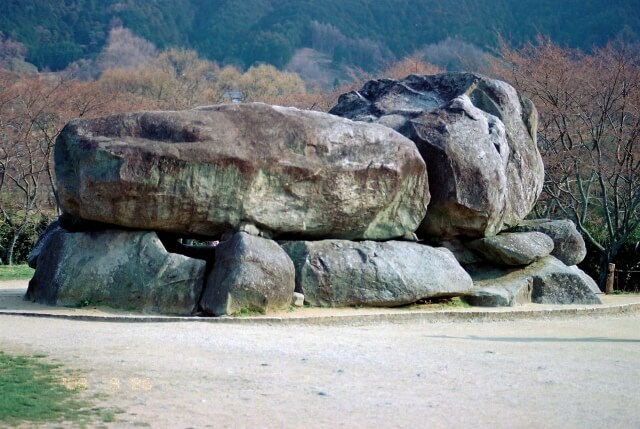 This ancient stone monuments is one of the most impressive place in Asuka.
Whom this tomb was for has still been a mystery,
but it's mainly believed as a chieftain of the most powerful clan in Asuka period (from early 7th century).
The gross weight of this monument is app. 2,300 ton.
You can go inside of this ancient ruin.
<more info: https://www.visitnara.jp/venues/A00524/ >
Beside the Ishibutai Tomb, there is a good place to have a lunch (Asuka-no-Yume-ichi).
Here, you can try Kodai-mai (literately means ancient rice) which is the specialty food in Asuka.
Also, on the way between Takamatsuzuka and Ishibutai Tomb,
you will encounter a strange stone ruin which was named "Kameishi" literary means turtle stone.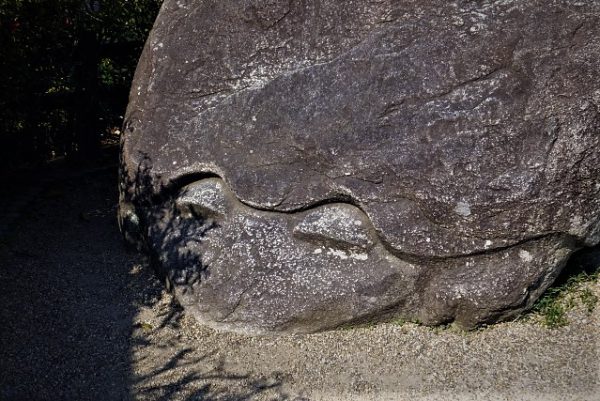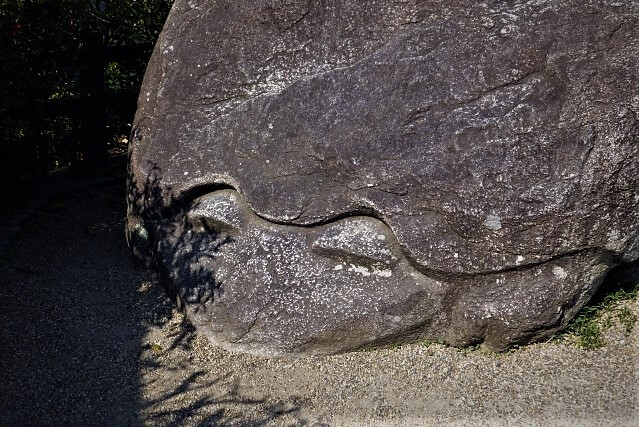 12:45 pm : Inabuchi Rice Terrace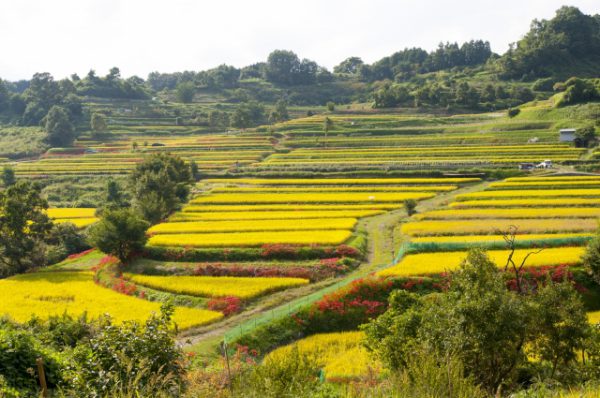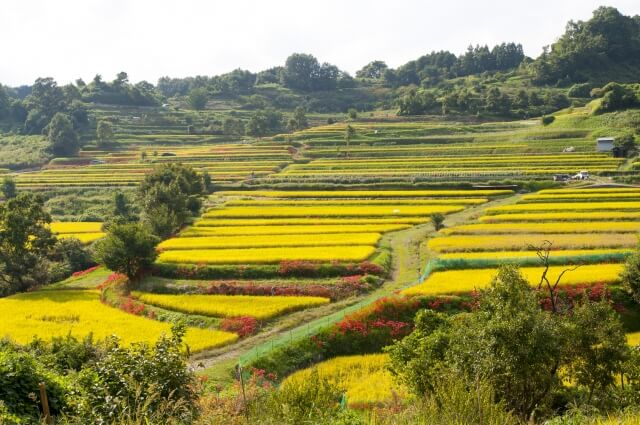 You might have seen the picture of rice terrace on some article or TV show at least once.
But you may not be sure where you could see that.
Asuka is right place for seeing the rice terrace.
You can reach Inabuchi Rice Terrace soon from Ishibutai Tomb by heading to south west.
< more info: https://www.visitnara.jp/venues/A00865/ >
1:30 pm : Oka-dera Temple
Since Oka-dera Temple locates on a small hill, you should park your bicycle and walk.
This is known as a first temple with divine to expel evil spirits.
Also, Oka-dera houses one of the three greatest Buddha Statue in Japan as well as Todai-ji.
In this temple, you can see the clay Buddha statue.
That is pretty rare because most of Buddha statues are made from wood or bronze.
In addition, you could enjoy autumn leaves in November or azalea in May there.
< more info; https://www.visitnara.jp/venues/A00523/ >
From Oka-dera to next point, Asuka-dera, let's swing by the strange and enigmatic Sakafune-ishi ruins.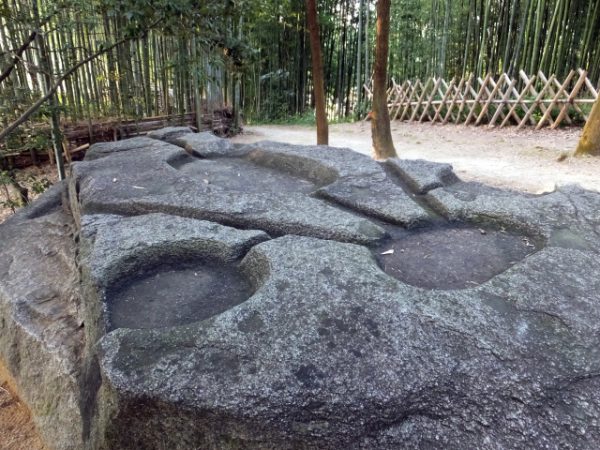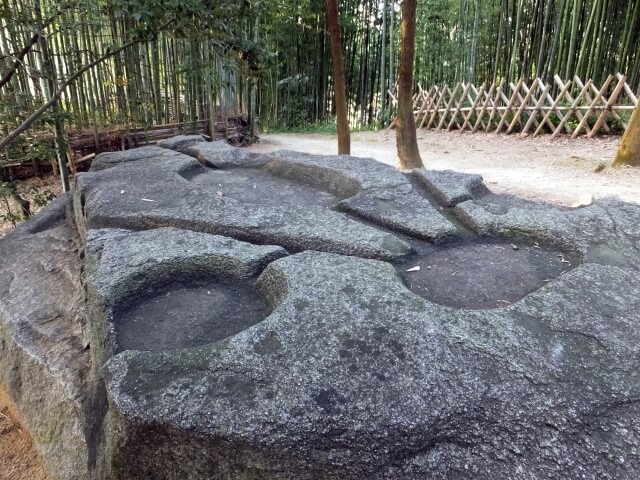 2:30 pm : Asuka-dera Temple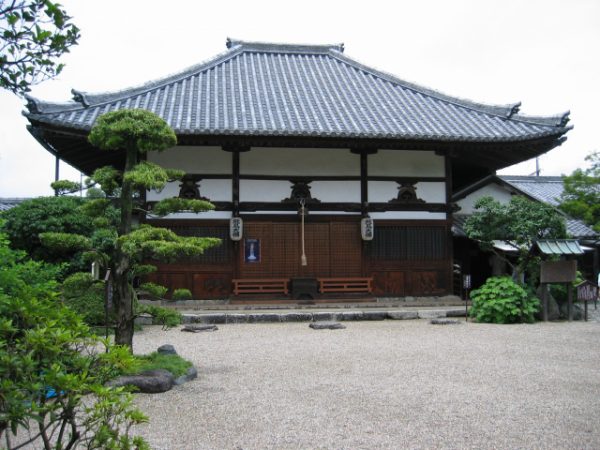 As you know, the birth place of Buddhism is India.
The introduction to Japan was occurred in mid 6th century.
Asuka-dera Temple is the first Buddhist Temple in Japan from late 6th century.
Since the original form was already gone, current style is from early 19th century.
However, this temple houses the oldest Buddha statue (Asuka Daibutsu) in Japan.
The looks is quite different from the one in Todai-ji Temple.
The interesting point is the face seems to be changed depending on where you look at it from.
< more info: https://www.visitnara.jp/venues/A00522/ >
3:30 pm : Amakashi-no-oka Hill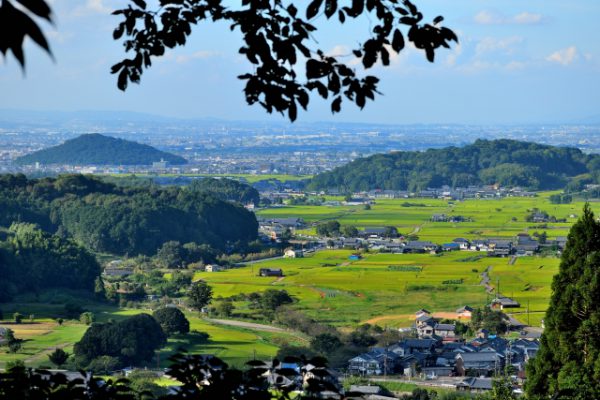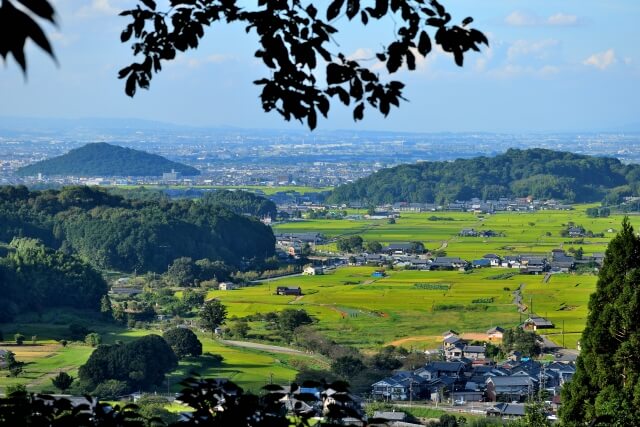 Amakashi-no-oka is a hill with 148m elevation, not so high.
From 6th to 7th century, this hill was familiarized by nobles to enjoy the landscape.
It is easy to reach the top by walking a gentle ascend.
On the top, there is an observation.
You could overlook the entire Asuka area with farmlands, mountains and rural houses.
< more info; https://www.visitnara.jp/venues/A00861/ >
Accommodation recommended around Asuka
Asuka Guest House
Kotorian
Hotel Wellness Yamatoji
[PR]