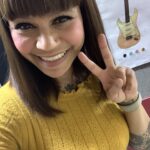 Writer's Profile
Misty Fujii is a Canadian who moved to Osaka, Japan in 2019 and married her Japanese sweetheart. In 2022 they had a baby and moved to Fukui for the clean country air. She is a DJ who teaches English part time and writes in order to share Japan with the world. She gets excited about collecting vintage vinyl records, food of all countries, travelling and renovating her traditional Japanese house.
This post may contain some affiliate links. When you click through and make a purchase we may receive some commission, at no extra cost to you.
Move over, pumpkin spice! Japan's autumn flavors are stealing the spotlight. There's no denying Japan's love of food. When the weather cools down, we have something we call 'Shokuyoku no Aki,' meaning 'Autumn Appetite,' because of all the delicious food popular this time of year. Shokuyoku no Aki is more than just a catchy phrase; it's a cultural phenomenon celebrating the incredible bounty of fall.
Imagine sinking your teeth into perfectly grilled matsutake mushrooms, savoring the rich umami of freshly caught sanma fish, and indulging in sweet potatoes roasted to caramelized perfection. Japan's fall fare is a celebration of flavors as diverse as the colors of autumn itself. In this guide, we're dishing out the top 10 must-try autumn foods that will warm your heart and tantalize your taste buds. So grab your chopsticks and prepare for a delectable adventure through the culinary delights of Japan's autumn wonderland!
1. Kuri (Chestnuts)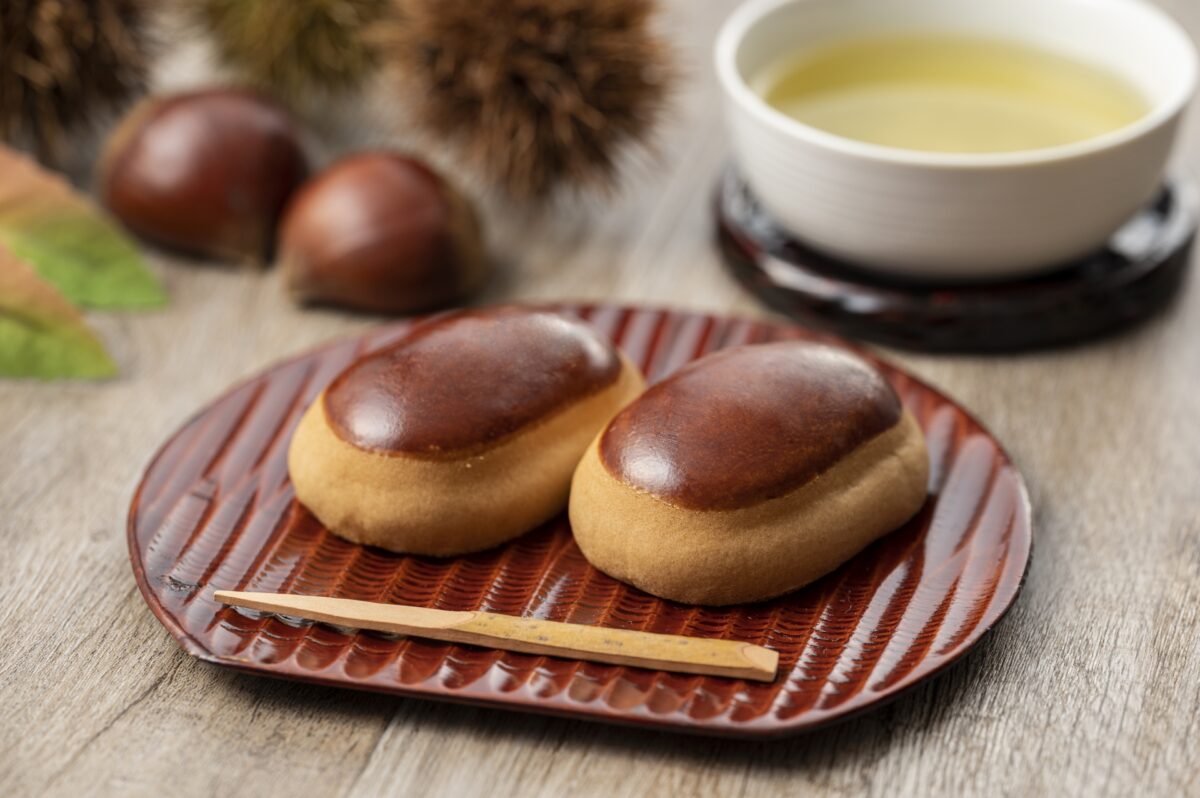 Say hello to the autumn superstar of Japan: kuri, aka chestnuts, aka marron. These little flavor powerhouses bring a delightful combo of sweetness and nuttiness that's pure magic. Think warm, toasty, and slightly sweet, with a hint of coziness in every bite. From being roasted over open flames to nestling in velvety pastries, kuri's versatility knows no bounds. They're fall's edible charm! Amidst Kit Kats, Haagen Dazs, and a whole lineup of seasonal treats, chestnut goodies are a supermarket star. Keep your eyes open; the French word marron is often used rather than the Japanese word for chestnut, kuri.
2. Kabocha (Squash)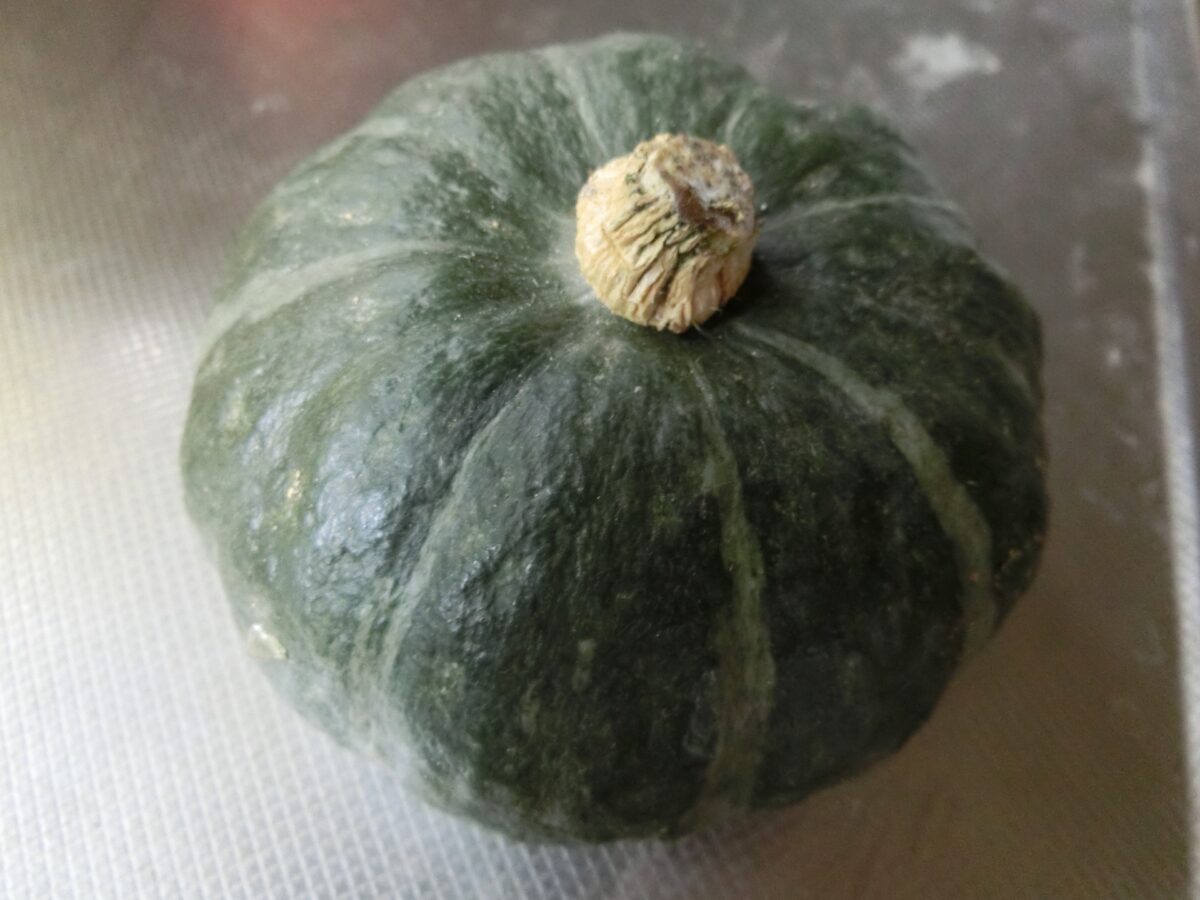 I meant it when I said step aside, pumpkin! There's a new favorite in town, and its name is kabocha. This squash brings a smooth sweetness and a creamy texture to every autumn lineup. With an extra dose of flavor, kabocha is like the pumpkin's worldly cousin. Whether savoring it as a velvety soup, baked in a festive fall pie, or reveling in its crispy tempura glory, kabocha can light up your taste buds.
3. Yaki-Imo (Baked Sweet Potato)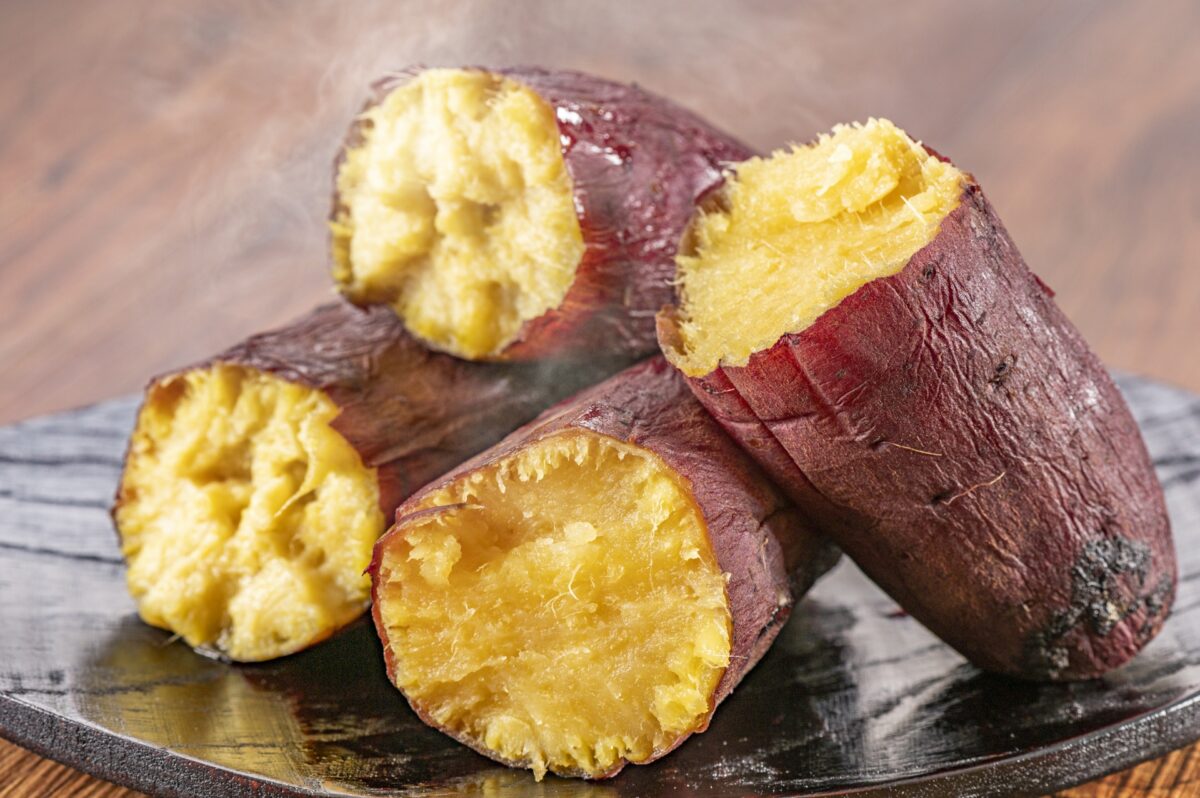 Get ready for a mouthwatering fall treat in Japan: baked sweet potato. These beauties have reddish-purple skin and a creamy yellow interior after cooking. They're a fall favorite, standing alongside chestnuts and kabocha. Brace yourself for limited edition sweet potato-flavored delights like ice cream, cakes, drinks, and snacks. And guess what? These sweets are packed with flavor and goodness. If you hear the food truck sing, "Yaki imo!" – don't miss out on this scrumptious delight!
4. Matsutake Mushroom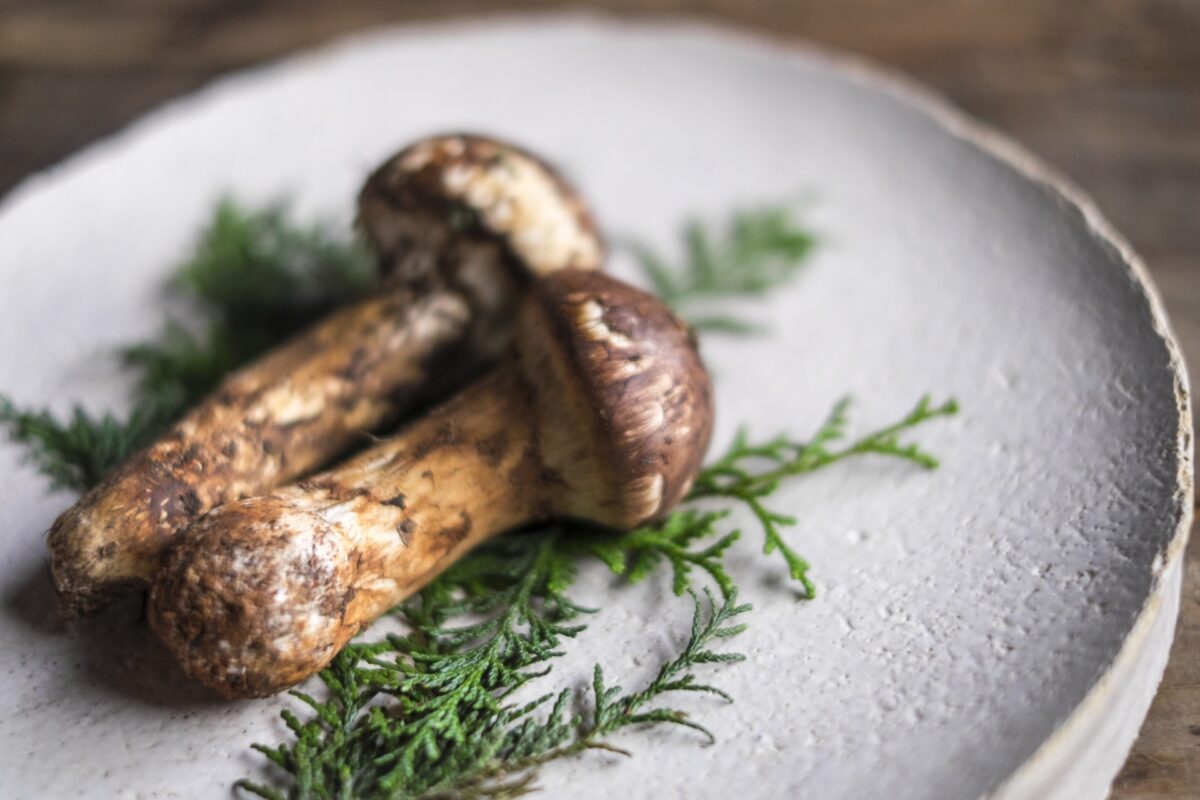 Indulge in the lavish world of these special mushrooms prized for their spicy-aromatic scent and earthy, nutty flavor. Meet the "pine mushrooms," a rare delicacy requiring precise growth conditions. Beyond their culinary allure, matsutake mushrooms hold cultural significance in Japan, symbolizing autumn's blessings and abundance. Chefs and food enthusiasts treasure these gems, using them in soups, stews, and rice dishes. Feel the luck and prosperity as you savor this versatile delight, raw with a splash of soy sauce or expertly crafted in various dishes.
5. Sanma (Pacific Saury)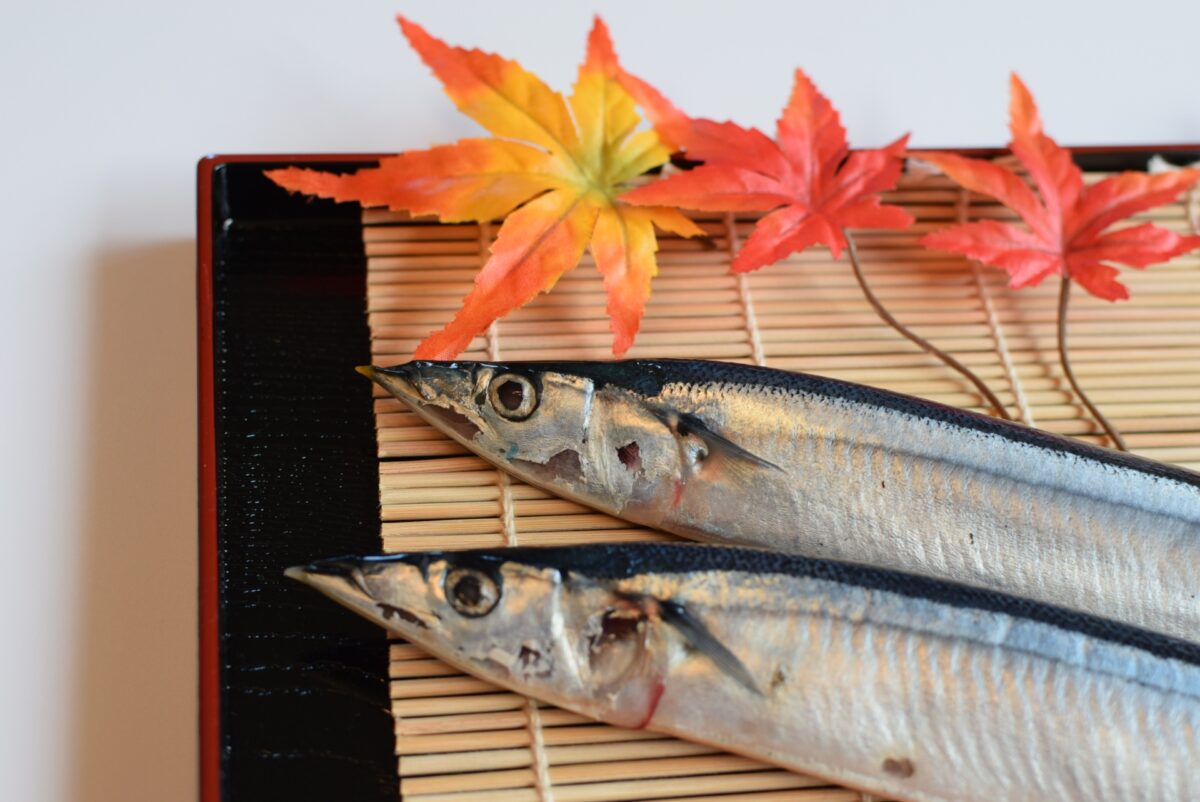 Sanma is the "Autumn Sword Fish" of Japan. This sleek silver fish, resembling a sword, is a North Pacific Ocean dweller. In autumn, it graces Japanese tables as a beloved dish. Sanma brings a punch of fatty goodness and a uniquely rich taste. Here's the interesting part: it is typically sold with the guts still intact, as many people adore the bitterness in that part of the fish. To gut or not to gut? Your choice! The innards pack a nutritious punch and add to the flavor. When it comes to Sanma, the cooking options are endless. But the real game-changer is eating it the shioyaki style. That's a fancy way of saying "grilled with salt." This technique is like a flavor amplifier, cranking up the volume on the fresh taste of the fish.
6. Nikuman (Steamed Pork Buns)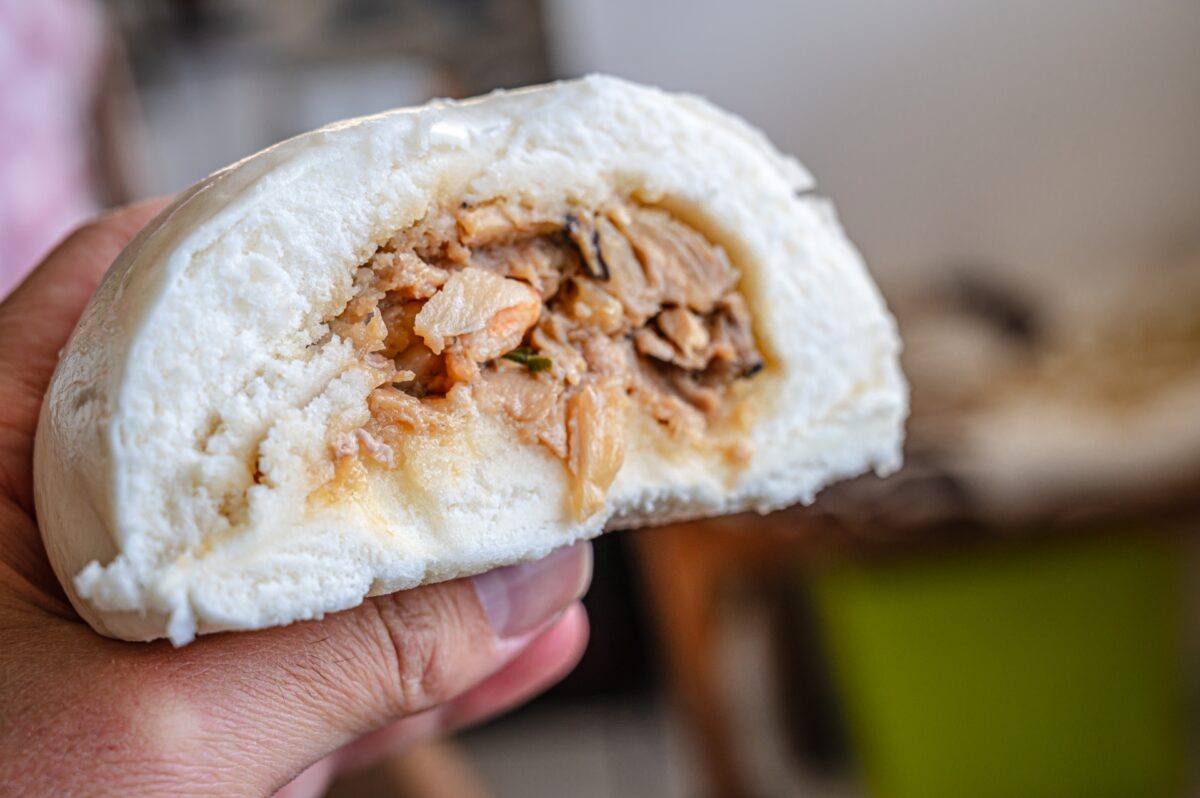 Japanese steamed pork buns, aka Nikuman, are stuffed with juicy pork, shiitake mushrooms, and cabbage. Imagine the warm embrace of these fluffy buns straight out of the steamer, warming up not just your hands but your belly on a crisp fall day. These treats are all about the dough, soft, tender, and just waiting to unveil the delicious meaty surprise inside. Picture them being steamed to perfection inside bamboo baskets, reaching their peak when they're piping hot and outrageously fluffy. When fall and winter roll in, convenience stores are your nikuman saviors, offering the classic style and variations like Curry Man, Red Bean Man, and even Pizza Man.
7. Nashi (Pear)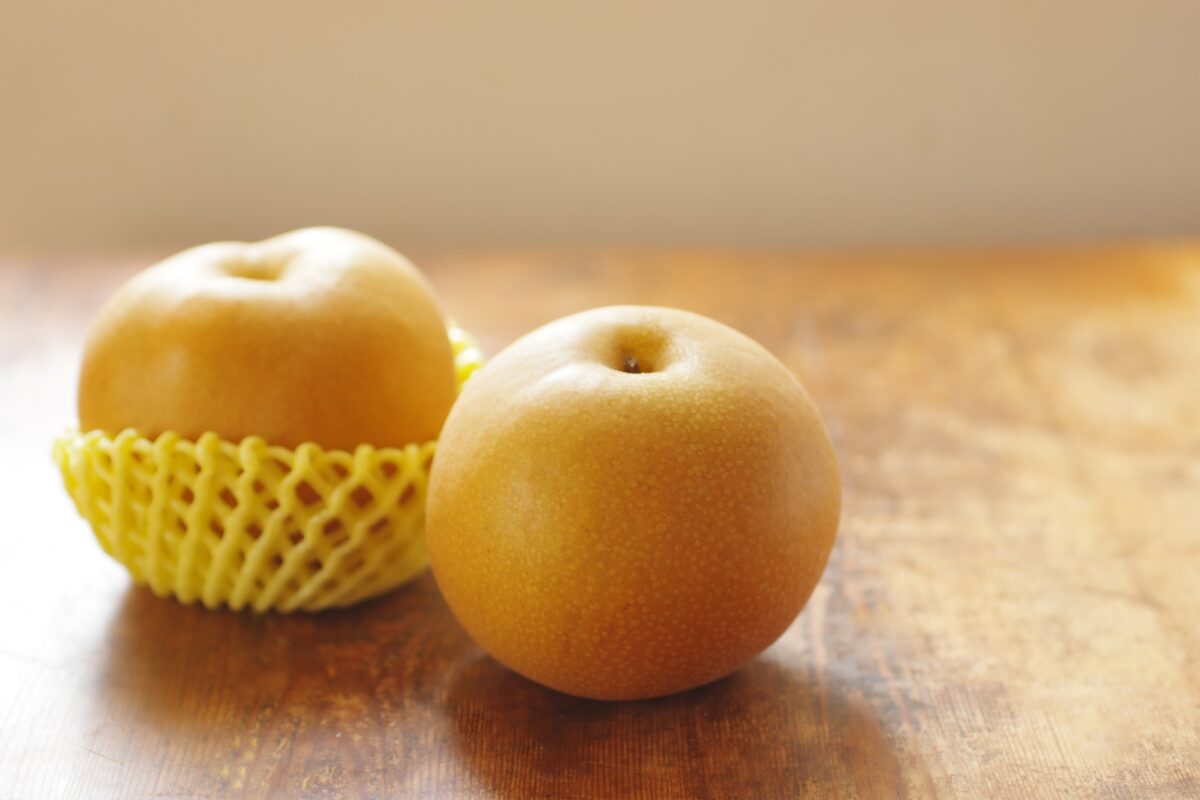 Prepare to munch on nature's crispy masterpiece, the nashi pear! From August to October, these juicy wonders are at prime harvest time. These beauties are rounder, larger, and even juicier than the European pears you might know. Nashi pears are ripe and ready when plucked, meaning they keep their crunch on the outside. And as the fall days deepen, so does their flavor. Nashi pears are super versatile, like chameleons of the fruit world. Bite into them like an apple or go all elegant and slice them up, peel or no peel, or serve them chilled and feel the autumn magic.
8. Ginnan (Ginkgo Nuts)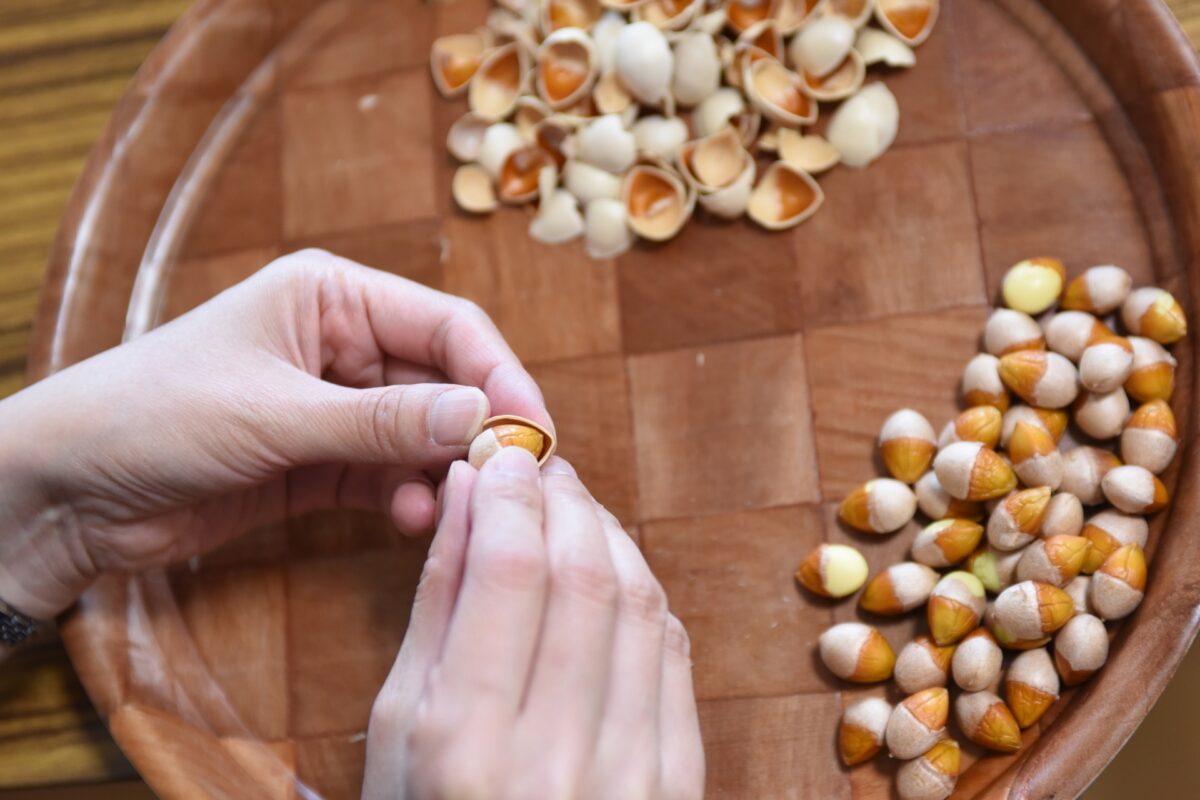 Ah, if you've been in Japan during the fall, you've likely seen or smelled the vibrant green ginkgo nuts. These nuggets hail from the female ginkgo biloba trees, celebrated for their treasure-like nuts and their show-stopping foliage. While they are toxic raw, they can be consumed in small amounts once cooked. Before they are prepared, they are stinky like durian fruit, but afterwards, they have a sweet and slightly nutty flavor, like chestnuts. Not just a kitchen star, it's a natural remedy, too, full of medicinal properties! The ginkgo nuts are fall's VIPs, strutting their stuff from September to November. They're a great match in chawanmushi (egg custard), cozying up with rice, blending into oden, soups, stews, and wok wonders, or turning into salty sensations when roasted.
9. Asari Clams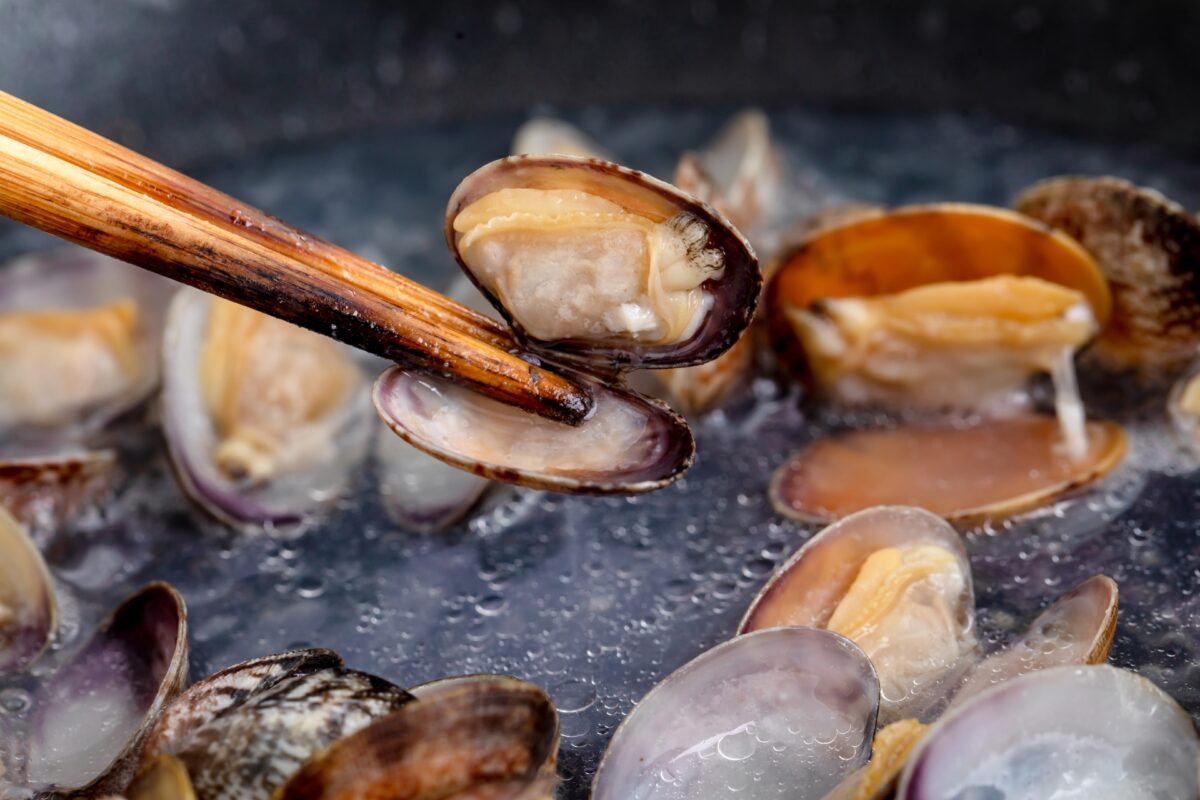 Asari clams are rockstars of autumn in Japan. These delectable mollusks are a seasonal favorite, making waves from September to November. Their succulent sweetness and delicate brininess add a burst of oceanic flavor to fall dishes. Asari clams are known for their versatility and are commonly featured in various Japanese cuisine, from classic miso soup to savory stir-fries. Their popularity stems from their delightful taste and their role in Japanese culinary traditions. So, if you find yourself in Japan during the fall, get ready to indulge in the ocean's finest treasures with asari clams.
10. Shinmai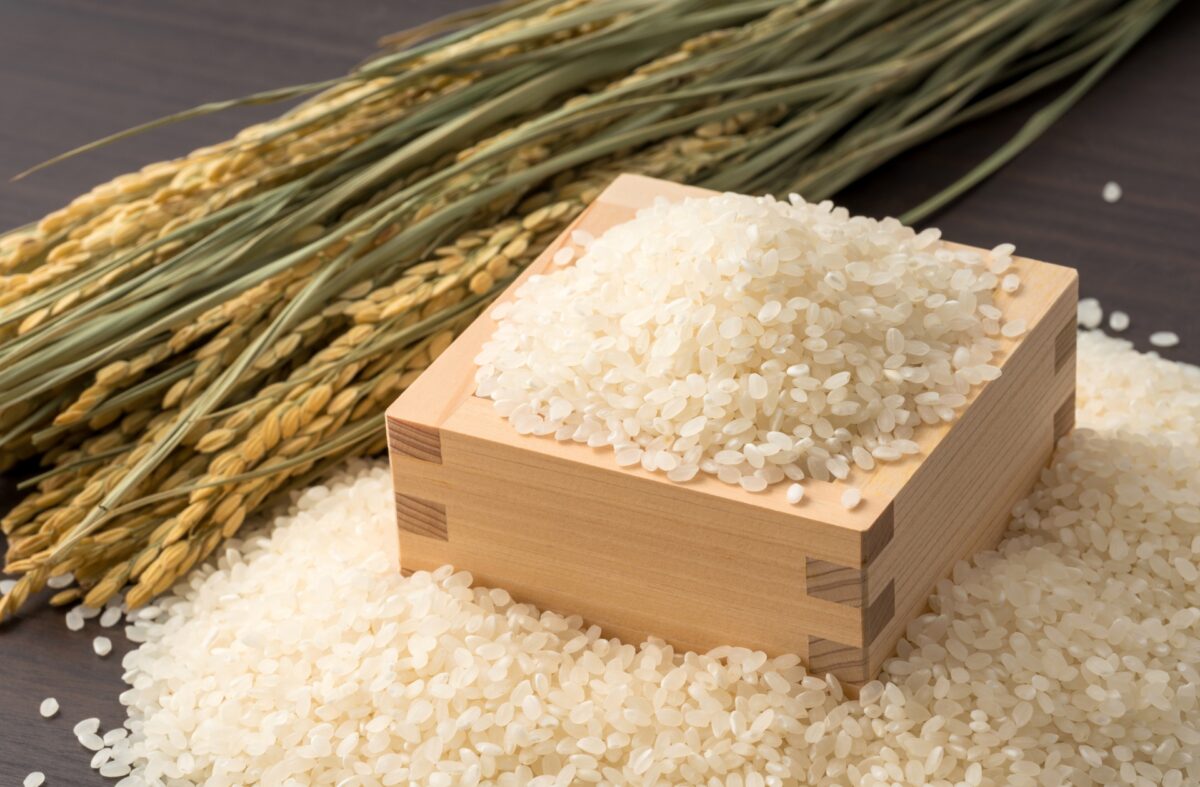 Prepare to savor the delight of fall, shinmai, or "new rice"! This seasonal star is softer and juicier than its older siblings, and you've got only from September to December to gobble it up. The trick? It must be harvested, processed, and on the shelves all within the same year and can no longer be sold after December. Whether you're into savoring it plain or mixing up fall's finest, shinmai is the top pick. Stir in ginkgo nuts, chestnuts, or matsutake mushrooms for a belly-warming adventure that'll tickle your taste buds like a cozy autumn hug.
With so many fall flavors, which ones do you want to try first?
Japan Wonder Travel Tours
Japan Wonder Travel is a travel agency that offers guided tours throughout Japan.
From private walking tours to delicious Food and Drink tours, we can help you organize the best tours just for you! If you want to explore Japan and learn more about the history and backstories of each area you are visiting, our knowledgeable and friendly English speaking guides will happily take you to the best spots!
In addition, we can provide you with any assistance you may need for your upcoming trip to Japan, so please feel free to contact us if yu have any questions or need some help!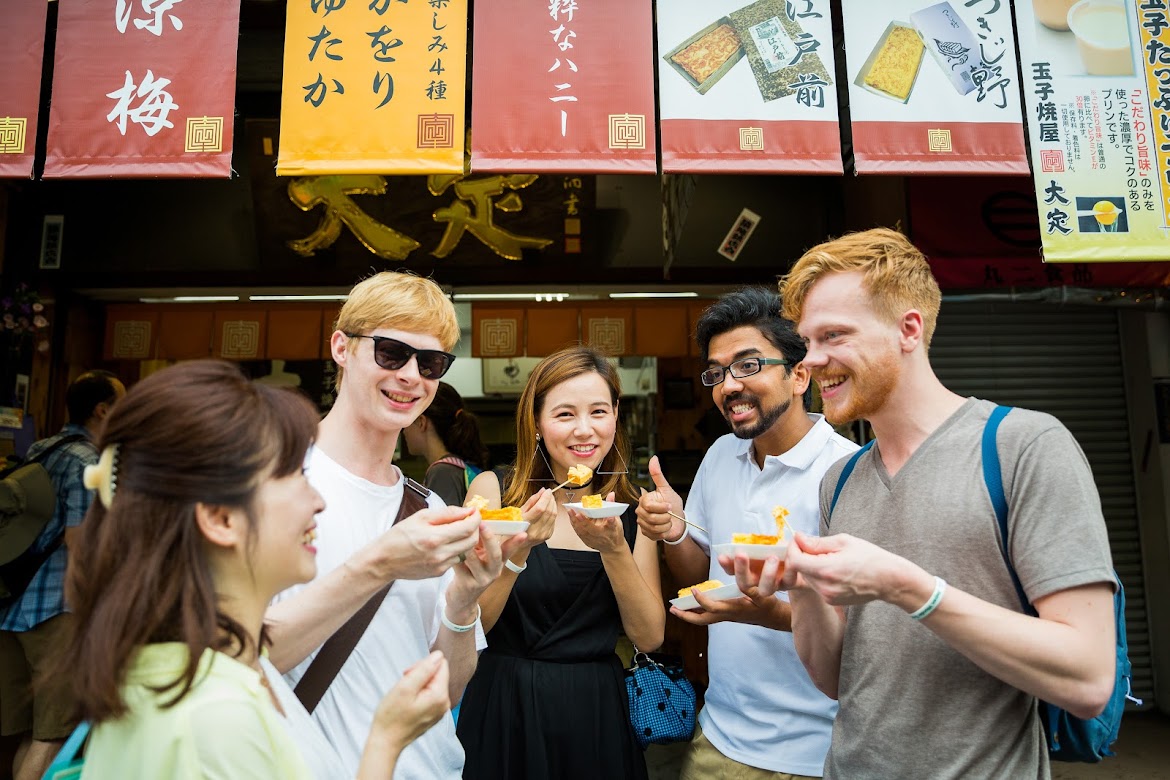 ▶Tokyo 1–Day Highlights Private Walking Tour (8 Hours)
There's no better way to explore an area than taking a tour with a knowledgeable local guide. You will have the chance to learn about the history and interesting background stories of Tokyo, as well as discover some hidden gems which can be hard to do without a guide.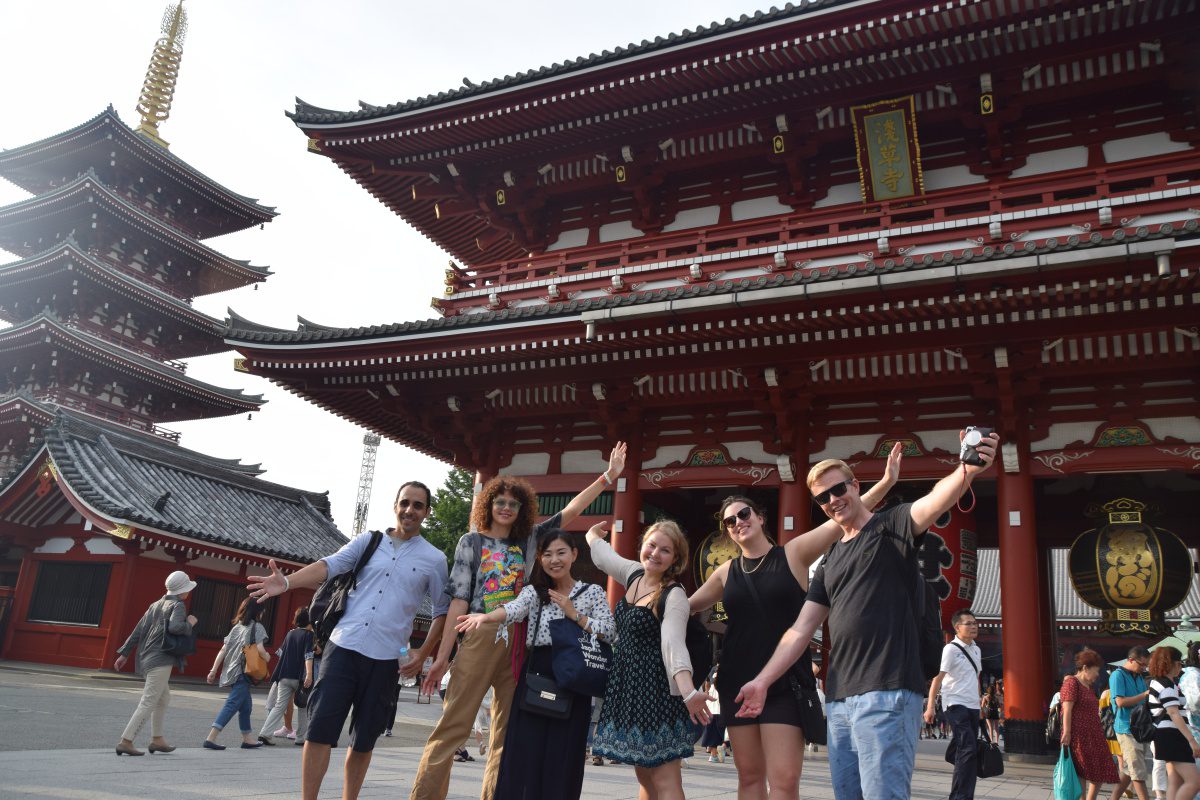 ▶Mt. Fuji Day Trip Bus Tour from Tokyo
Experience the breathtaking views of Mt. Fuji by visiting the highlights of the area on our guided sightseeing bus tour! Departing from Shinjuku in central Tokyo, you can travel comfortably to all of the best spots in the area by bus.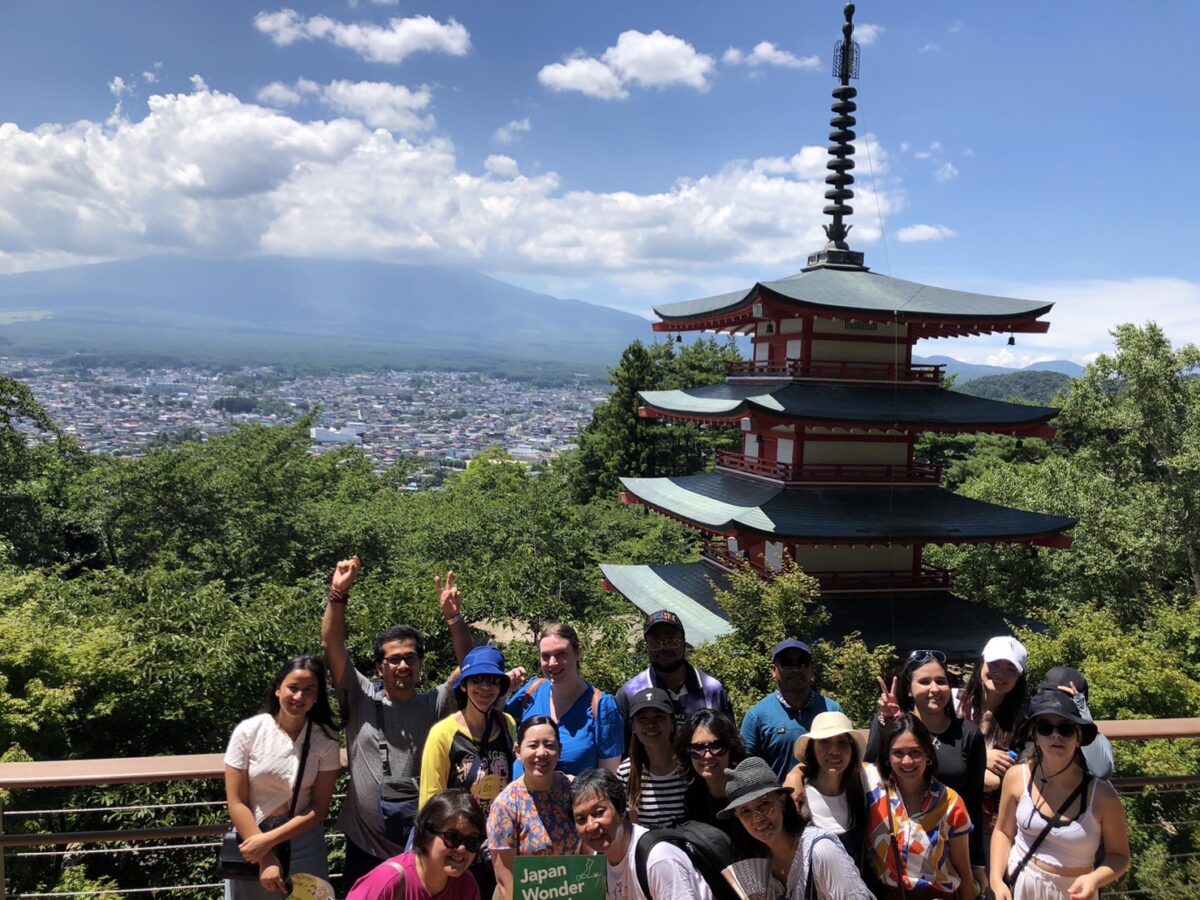 Follow us on Instagram, Facebook, Twitter, and TikTok for more travel inspiration. Or tag us to get featured!
Happy traveling!
Stay informed of the best travel tips to Japan, the most exciting things to do and see, and the top experiences to have with the Japan Wonder Travel Newsletter. Once every two weeks we will introduce you to our latest content.
Other articles you might be interested in