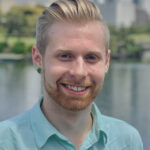 Writer's Profile
Bryce was born in California, and raised near Seattle, Washington! He's been living in Japan for about 5 years now, the first 3 spent studying at Temple University Japan. His main passion in life is writing and producing music, more specifically EDM if anyone is curious! He is very fond of snowboarding, cooking, traveling, playing video games; all of which he'd ideally enjoy with the company of his great friends.
This post may contain some affiliate links. When you click through and make a purchase we may receive some commission, at no extra cost to you.
Welcome to the enchanting city of Kanazawa, home to the famous Kanazawa Castle, where traditional Japanese charm meets modern comforts. This city is a wonderful and culturally rich one that is fondly referred to as "little Kyoto", so if you enjoy that part of Kansai, then you'll surely enjoy Kanazawa! And of course, if you're staying in Kanazawa for any time, you'll need to find a spot to stay. From hot spring wonders to architectural marvels, this list of hotels boast a unique style and ambiance that complements the essence of this beautiful city. So, buckle up for a journey through the finest accommodations in Kanazawa, where old meets new and adventure awaits at every corner!
1. Dormy Inn Kanazawa Natural Hot Spring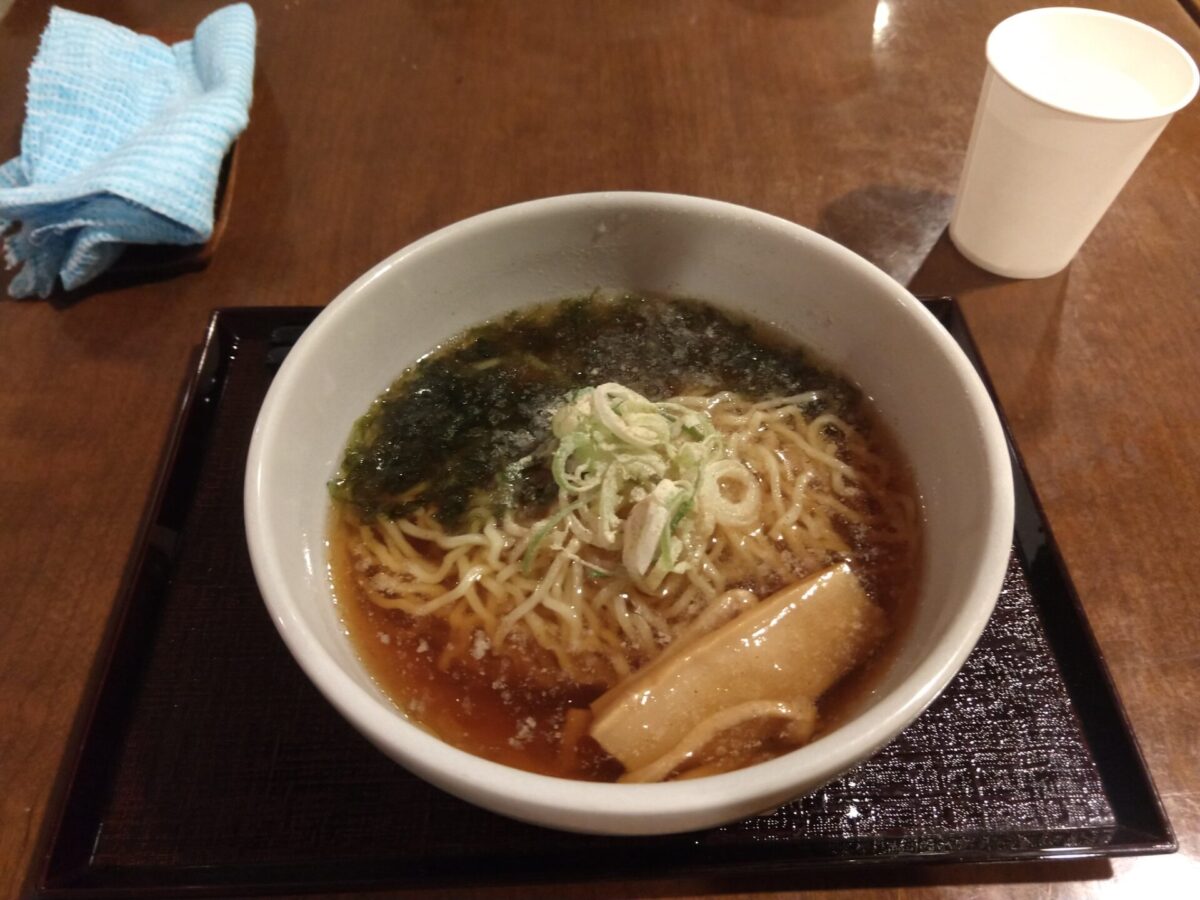 Are you ready to soak your worries away in contemporary comfort with a classy Onsen? Look no further than Dormy Inn Kanazawa Natural Hot Spring. This gem of a hotel not only offers cozy and modern rooms but also a rejuvenating Onsen experience that will leave you feeling refreshed and ready to take on the city. The interior seamlessly combines that contemporary aesthetic with traditional Japanese elements, providing a tranquil atmosphere that travelers adore. Plus, its central location means you'll have easy access to some of Kanazawa's best food spots, so don't forget to treat yourself to local delicacies nearby! And as an added bonus, free Ramen noodles are served to guests at night!
Book here
2. Hotel Amanek Kanazawa
Prepare to be charmed by the artistic soul of Hotel Amanek Kanazawa. This boutique hotel celebrates the city's rich heritage through its tasteful decor, showcasing inspired craftsmanship at its finest. With an ambiance that feels like a seamless blend of past and present, traditional Japanese elements coincide stylishly with modern quality. The rooms are designed with impeccable attention to detail, offering guests a cozy haven to unwind after exploring Kanazawa's cultural wonders. As you step outside, you'll find yourself in the heart of the action, surrounded by delightful cafes and traditional eateries serving up delectable treats.
Book here
3. Hyatt Centric Kanazawa
Looking for a luxurious retreat with a modern yet royal theme? Hyatt Centric Kanazawa is the answer. This elegant hotel showcases modern interior design spearheaded by refined taste. The sleek and stylish rooms provide a serene escape at any level of desired comfort. If you're a food enthusiast, the hotel's on-site restaurant offers a delightful fusion of international and local flavors, making every meal an unforgettable experience. Aside from that, a garden, terrace, and fitness center are also available.
Book here
4. Hotel Nikko Kanazawa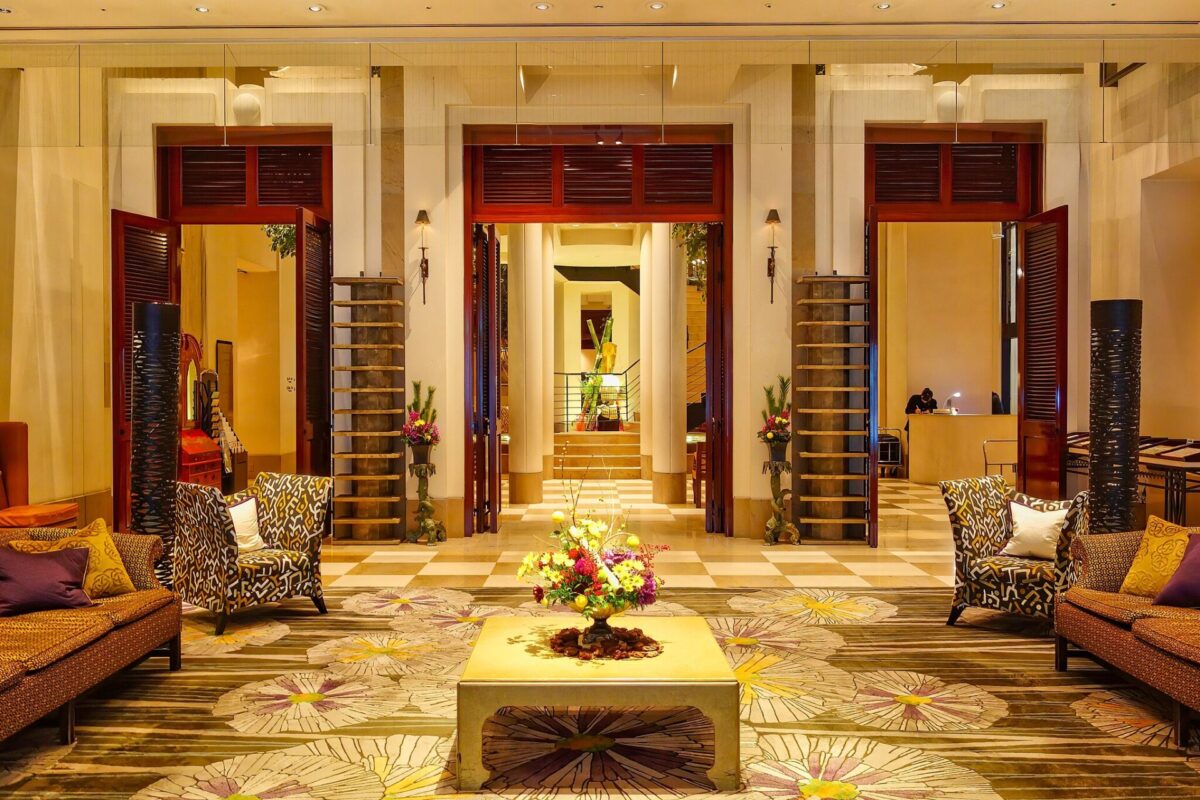 A masterpiece of opulent design, Hotel Nikko Kanazawa epitomizes Japanese elegance and simplicity. The hotel's aesthetic seamlessly blends modern aesthetics with subtle nods to traditional Japanese elements. Each room offers a calming sanctuary where you can unwind and enjoy the view of the city's enchanting landscape. Every room will surely have you impressed and admiring all the impressive design elements and sheer quality. 2 immaculate restaurants are on site, however the hotel's great location will allow you to choose from an array of options.
Book here
5. ANA Crowne Plaza Kanazawa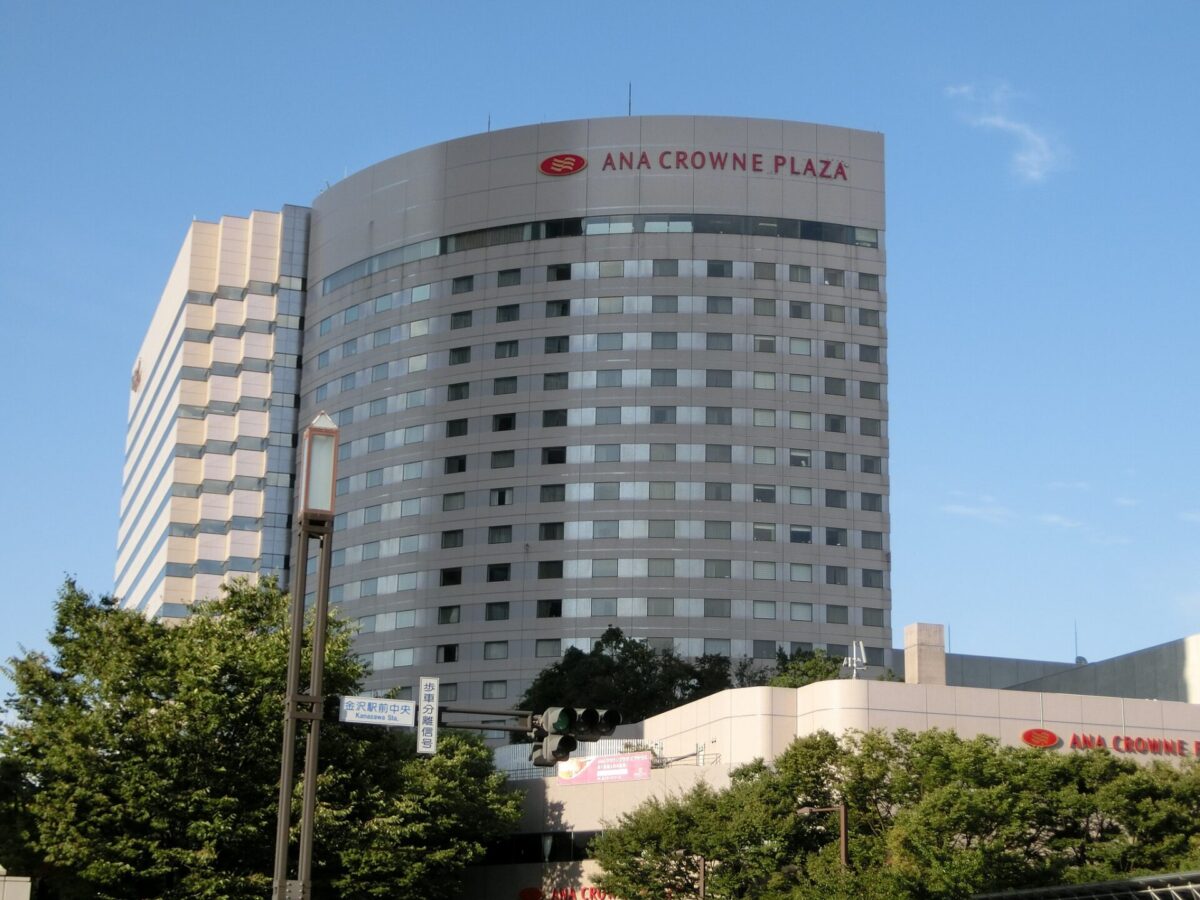 Yet another pristine option like the previous two, this hotel boasts an impressive experience. Prepare to be greeted by modern sophistication and warm hospitality at ANA Crowne Plaza Kanazawa. This contemporary hotel prides itself on offering comfort with a touch of refined luxury and a profound use of white. The rooms are tastefully decorated, providing a cozy and inviting atmosphere to recharge your energy. There are 4 different restaurants offered, each specializing in a different array of dishes, so you'll certainly be able to enjoy tastes that fit you just right.
Book here
6. The Hotel Sanraku Kanazawa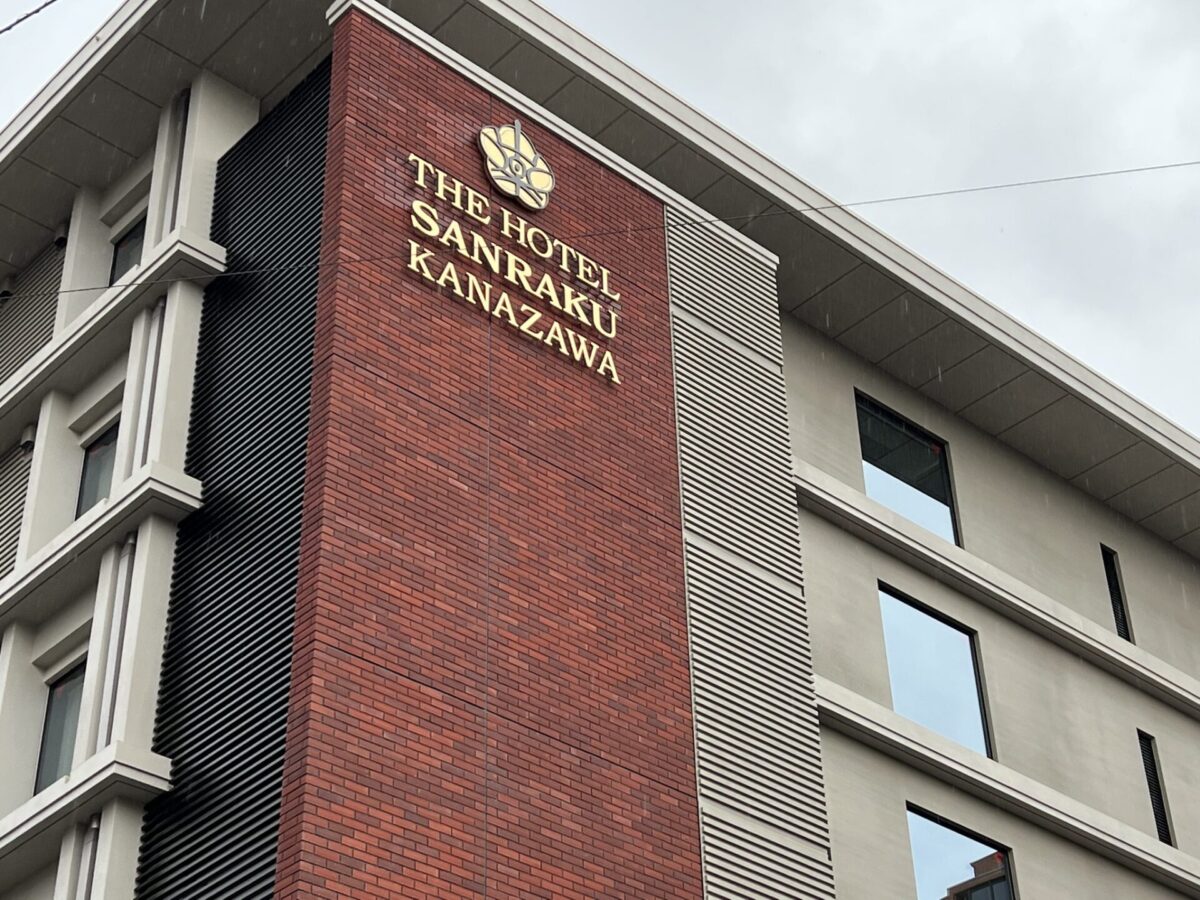 A truly remarkable feat of luxury and exemplary style and intricate design, The Hotel Sanraku Kanazawa is nothing short of a dream. The interiors are adorned with classic Japanese motifs, creating an ambiance that will envelope you in traditional energy with modern comfort. The on-site restaurant offers an array of dishes, but you'll have great access to the surrounding area and all of its tasty spots to eat.
Book here
7. Hotel Intergate Kanazawa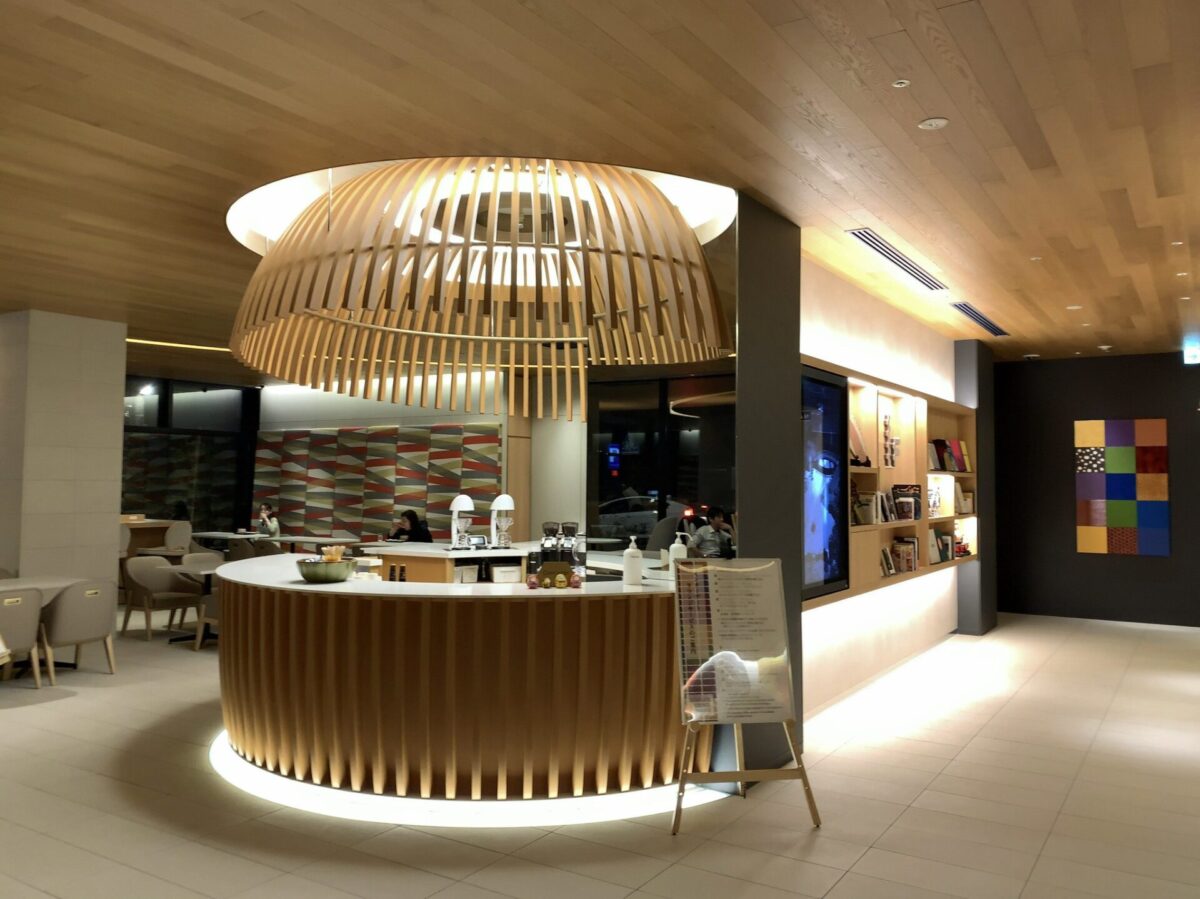 Step into a world of contemporary elegance at Hotel Intergate Kanazawa. This trendy hotel boasts a chic and minimalist yet cozy design, accentuated by bright wooden elements and soft lighting, creating an inviting and warm atmosphere. The rooms are designed to maximize comfort and relaxation, ensuring a peaceful night's sleep. The on site restaurant is open for breakfast, and there are plenty of great choices for other meals around this centrally located area.
Book here
8. UAN Kanazawa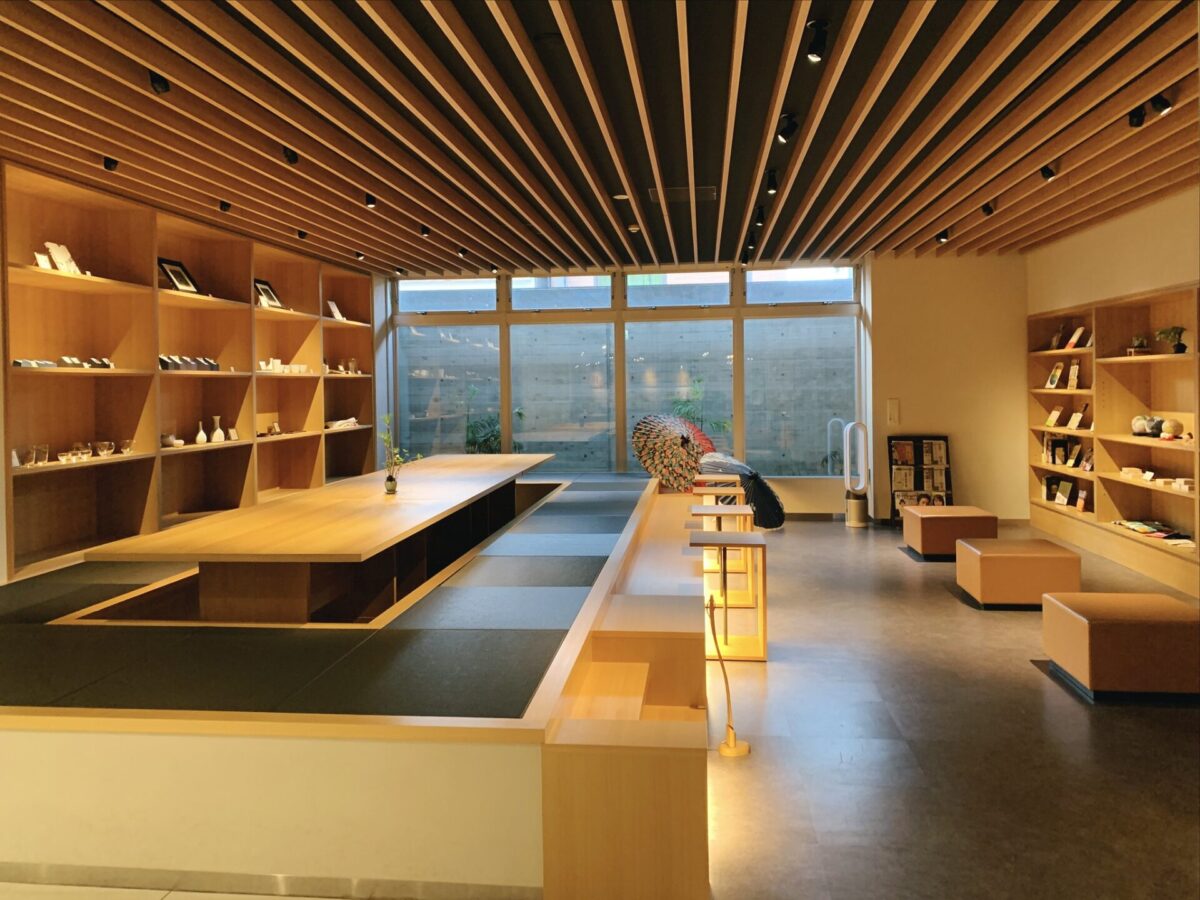 If you're a connoisseur of art and design, UAN Kanazawa will surely steal your heart. This boutique hotel showcases a contemporary aesthetic that seamlessly blends with traditional Japanese art and crafts. Not to mention, the minimalist approach to their interior design is flawless. Every detail in the hotel has been thoughtfully curated to evoke a sense of wonder and inspiration while calming the mind. Enjoy a nice breakfast at the hotel or adventure around to enjoy other wonderful places to eat in the area.
Book here
9. Mitsui Garden Hotel Kanazawa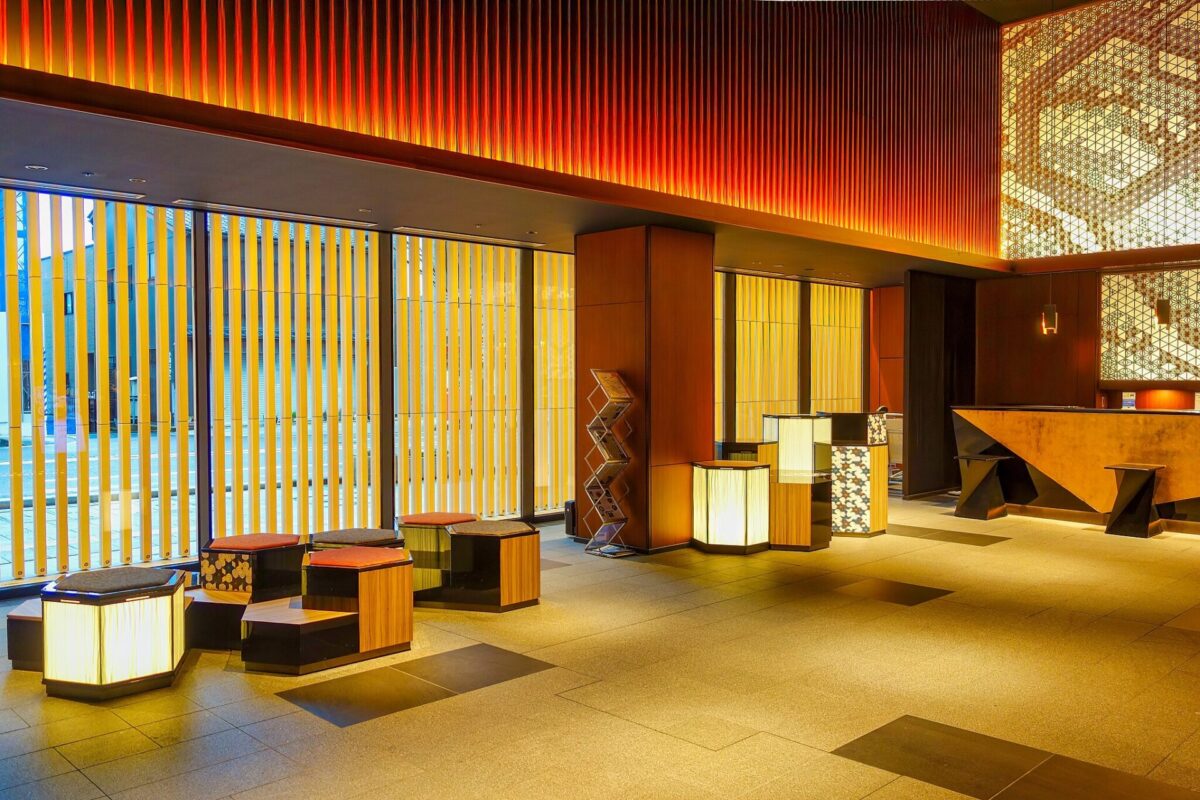 This 4 star hotel would have most fooled into thinking its a 5 star hotel with its incredible elegance and astute, refined design. The interior boasts a fusion of modern elements and Japanese atmosphere, exuding a welcoming and relaxed atmosphere. The hotel's location is ideal for exploring the city's top attractions. But if you're a fan of just staying in, be sure to enjoy the public bath that is complete with a floor-to-ceiling window ensuring a great view.
Book here
10. Korinkyo
Another 4 star establishment that simply defies and exceeds expectations of that rating, Korinkyo is a visually appealing masterpiece. The light gray and white interiors solidify a contemporary, ethereal atmosphere that is surely going to impress any guest. It's hard to imagine that the surrounding area is so rich in traditional experiences with a hotel that feels so new and contemporary. While only breakfast is offered here, you'll have no trouble finding wonderful places to enjoy a meal nearby.
Book here
Japan Wonder Travel Tours
Japan Wonder Travel is a travel agency that offers guided tours throughout Japan.
From private walking tours to delicious Food and Drink tours, we can help you organize the best tours just for you! If you want to explore Japan and learn more about the history and backstories of each area you are visiting, our knowledgeable and friendly English speaking guides will happily take you to the best spots!
In addition, we can provide you with any assistance you may need for your upcoming trip to Japan, so please feel free to contact us if yu have any questions or need some help!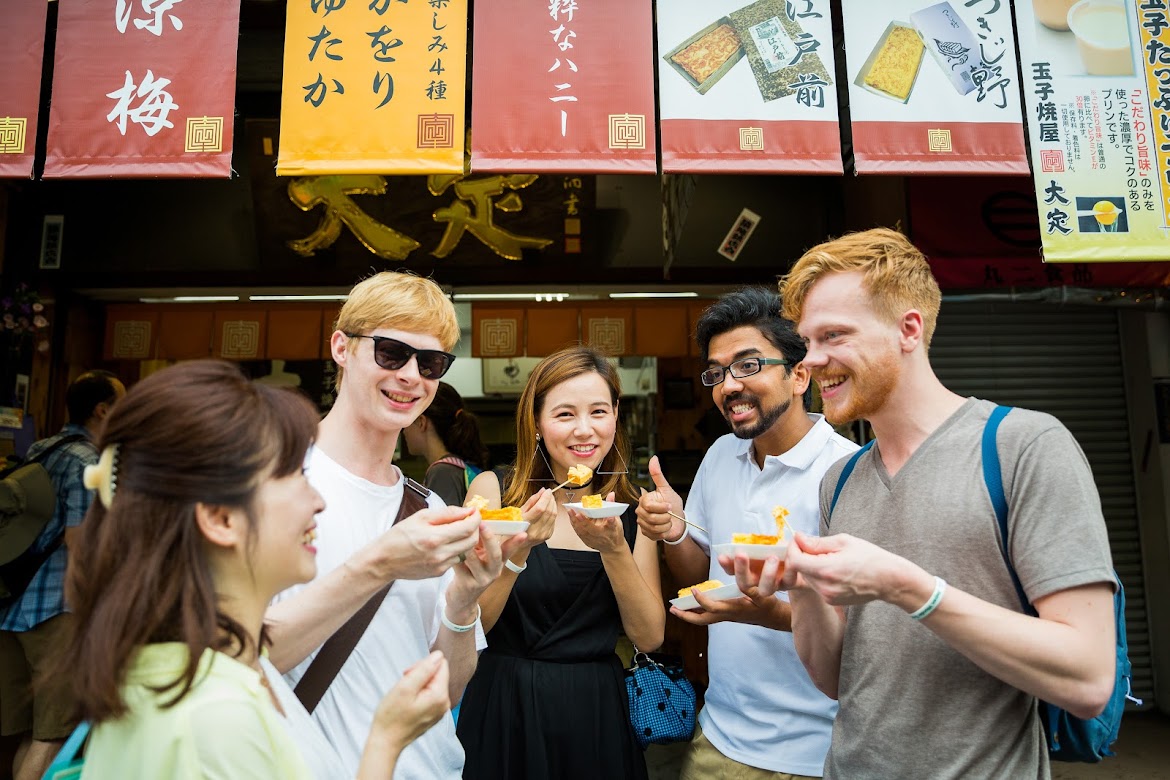 ▶Tokyo 1–Day Highlights Private Walking Tour (8 Hours)
There's no better way to explore an area than taking a tour with a knowledgeable local guide. You will have the chance to learn about the history and interesting background stories of Tokyo, as well as discover some hidden gems which can be hard to do without a guide.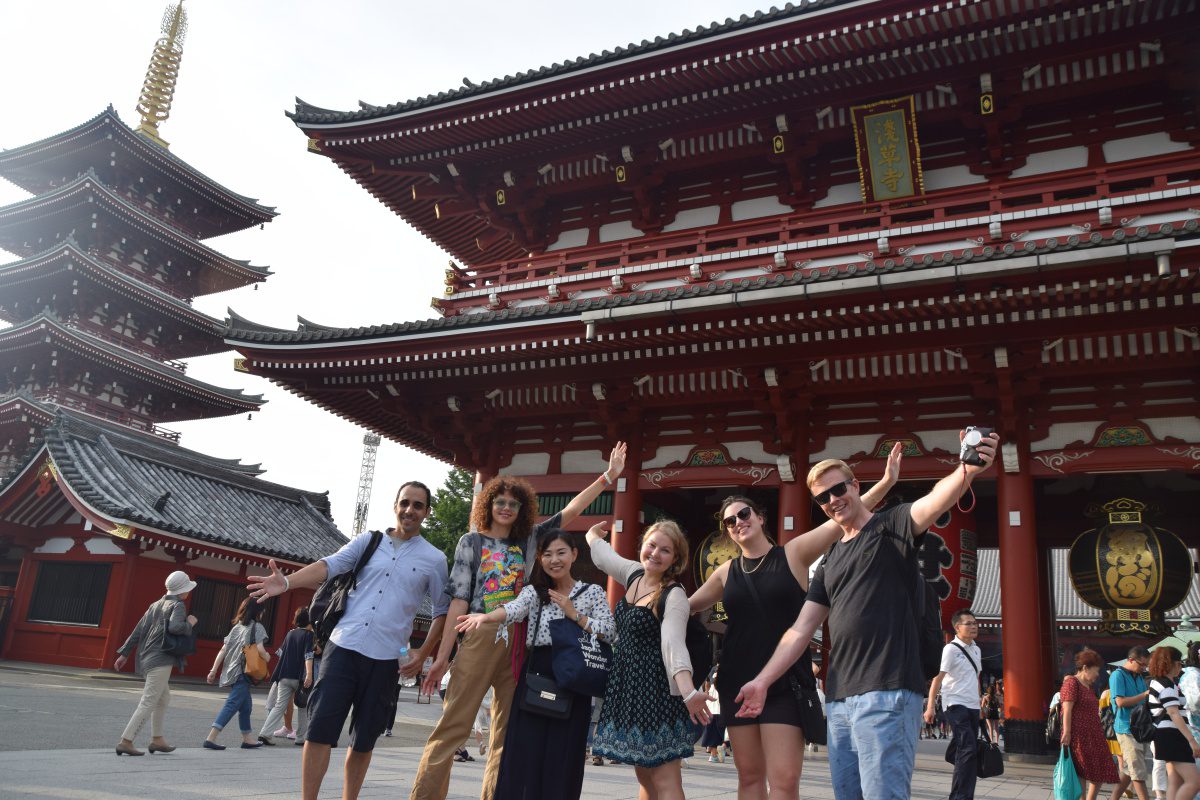 ▶Mt. Fuji Day Trip Bus Tour from Tokyo
Experience the breathtaking views of Mt. Fuji by visiting the highlights of the area on our guided sightseeing bus tour! Departing from Shinjuku in central Tokyo, you can travel comfortably to all of the best spots in the area by bus.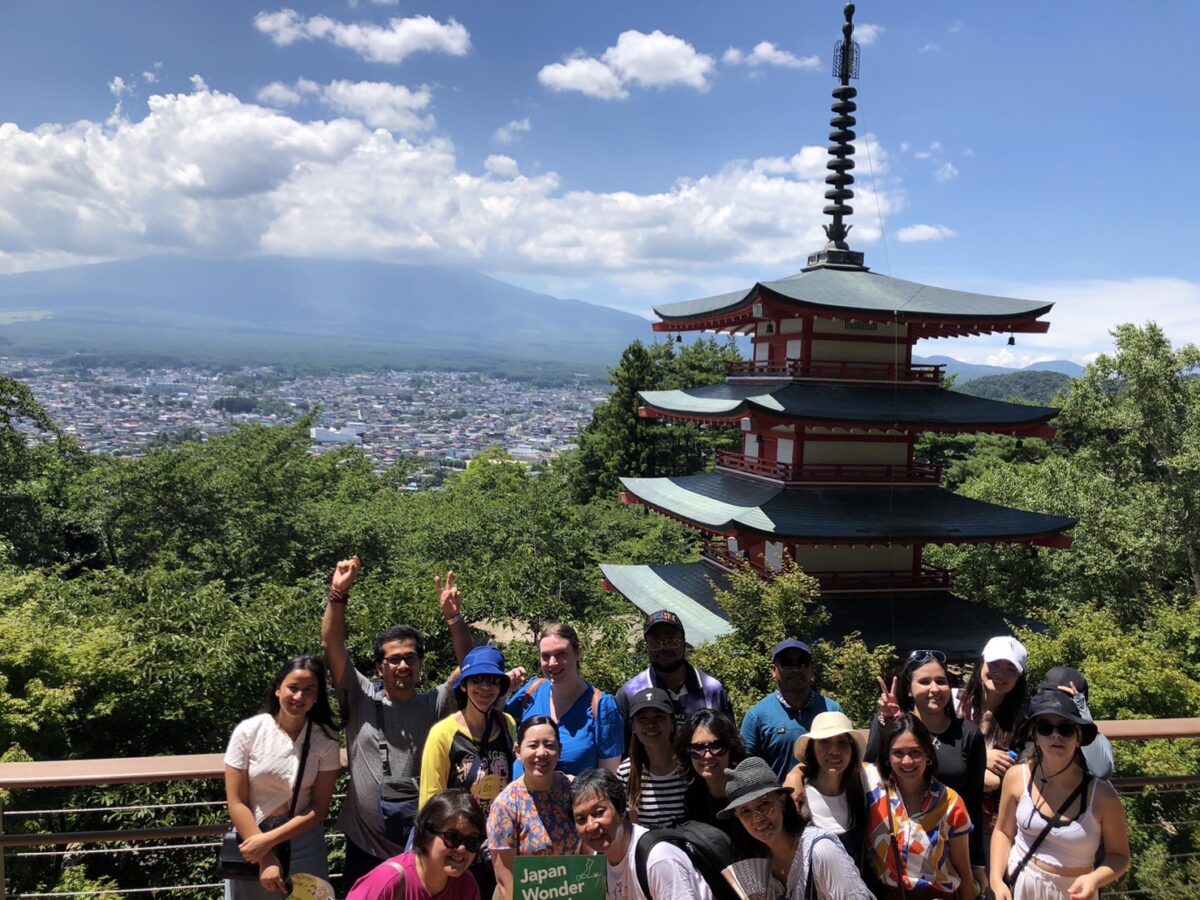 Follow us on Instagram, Facebook, Twitter, and TikTok for more travel inspiration. Or tag us to get featured!
Happy traveling!
Stay informed of the best travel tips to Japan, the most exciting things to do and see, and the top experiences to have with the Japan Wonder Travel Newsletter. Once every two weeks we will introduce you to our latest content.
Other Articles you Might be Interested in