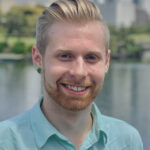 Writer's Profile
Bryce was born in California, and raised near Seattle, Washington! He's been living in Japan for about 5 years now, the first 3 spent studying at Temple University Japan. His main passion in life is writing and producing music, more specifically EDM if anyone is curious! He is very fond of snowboarding, cooking, traveling, playing video games; all of which he'd ideally enjoy with the company of his great friends.
This post may contain some affiliate links. When you click through and make a purchase we may receive some commission, at no extra cost to you.
Tokyo is mostly known for its array of neon lights, towering skyscrapers, and wild experiences. Being able to find almost anything to do in this diverse city should leave no room for surprise that peaceful Onsen are also just as easy to find. Immerse yourself in the soothing waters of traditional hot springs while experiencing the epitome of Japanese hospitality. In this guide, we will go on a journey to discover Tokyo's best hotels with an Onsen. Each hotel is a unique gem, offering a distinct blend of architecture, interior design, and culinary delights. So, let's dive in and explore these heavenly retreats!
1. Onsen Ryokan Yuen Bettei Tokyo Daita
Nestled in the charming neighborhood of Daita, Onsen Ryokan Yuen Bettei Tokyo Daita captures the essence of traditional Japan. This exquisite Ryokan seamlessly combines modern comforts with classic Japanese aesthetics. Step into a world of serenity within the bustling metropolis. The rooms exude elegance and tranquility, featuring Tatami flooring, Shoji screens, and breathtaking garden views. The true highlight awaits you in the Onsen, where mineral-rich waters soothe your weary soul. Indulge in a traditional Japanese meal for both dinner and breakfast at their restaurant; be sure to reserve in advance!
Book here
2. Hotel Chinzanso Tokyo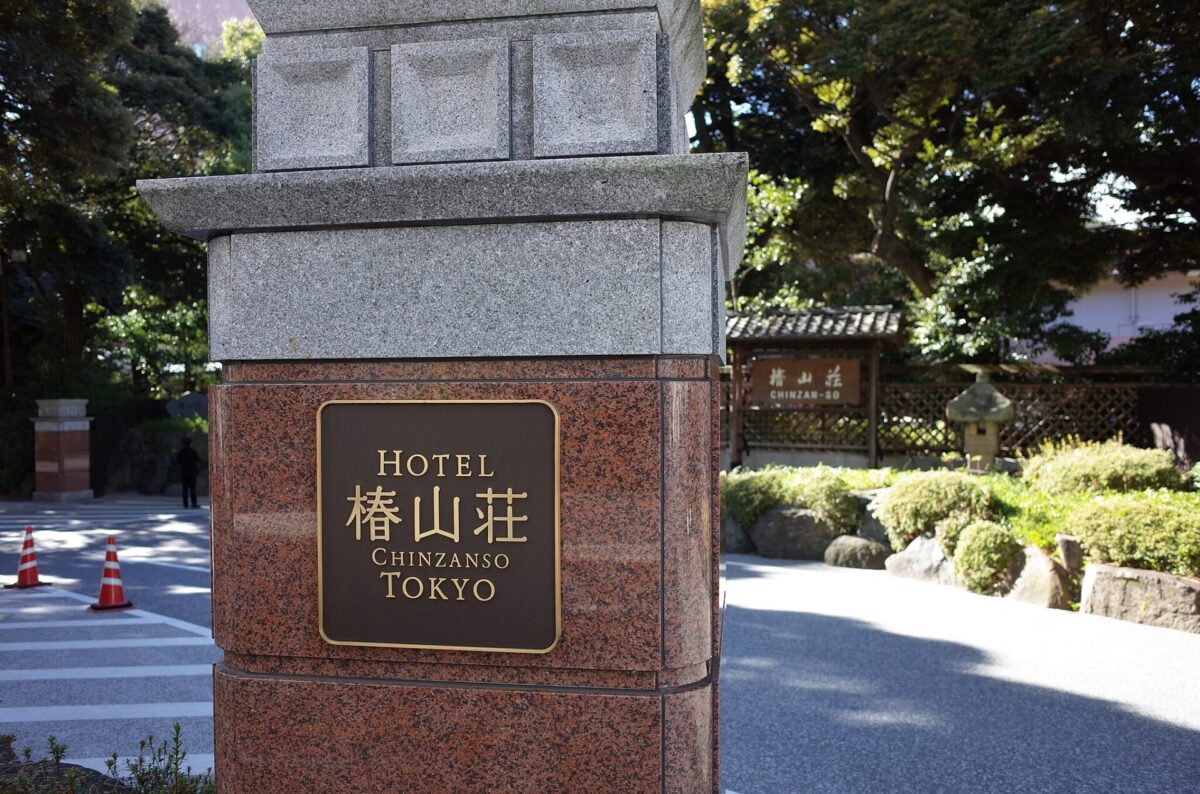 Prepare to be enchanted by the timeless elegance of Hotel Chinzanso Tokyo. Located in the heart of the city, this grand hotel is a sanctuary of luxury. The onsen at Hotel Chinzanso Tokyo offers a deluxe retreat with its palace-like elements, complete with open-air baths surrounded by lush greenery. After a revitalizing soak, treat your taste buds to a culinary journey through Japan at one of their exceptional restaurants. Their array of European meals will surely leave you full and ready to rest up.
Book here
3. Onsen Ryokan Yuen Shinjuku
For those seeking a unique blend of tradition and modern style, Onsen Ryokan Yuen Shinjuku is an absolute gem. Located in the vibrant Shinjuku district, this Ryokan captures the essence of contemporary Japanese design. The sleek and minimalist interior seamlessly integrates elements of nature, creating a serene atmosphere. Relax in their Onsen, boasting both indoor and outdoor baths, and let the therapeutic waters wash away your cares. Their restaurant is surely able to satisfy your cravings, but consider walking around nearby; Shinjuku offers a plethora of fine options.
Book here
4. The Prince Park Tower Tokyo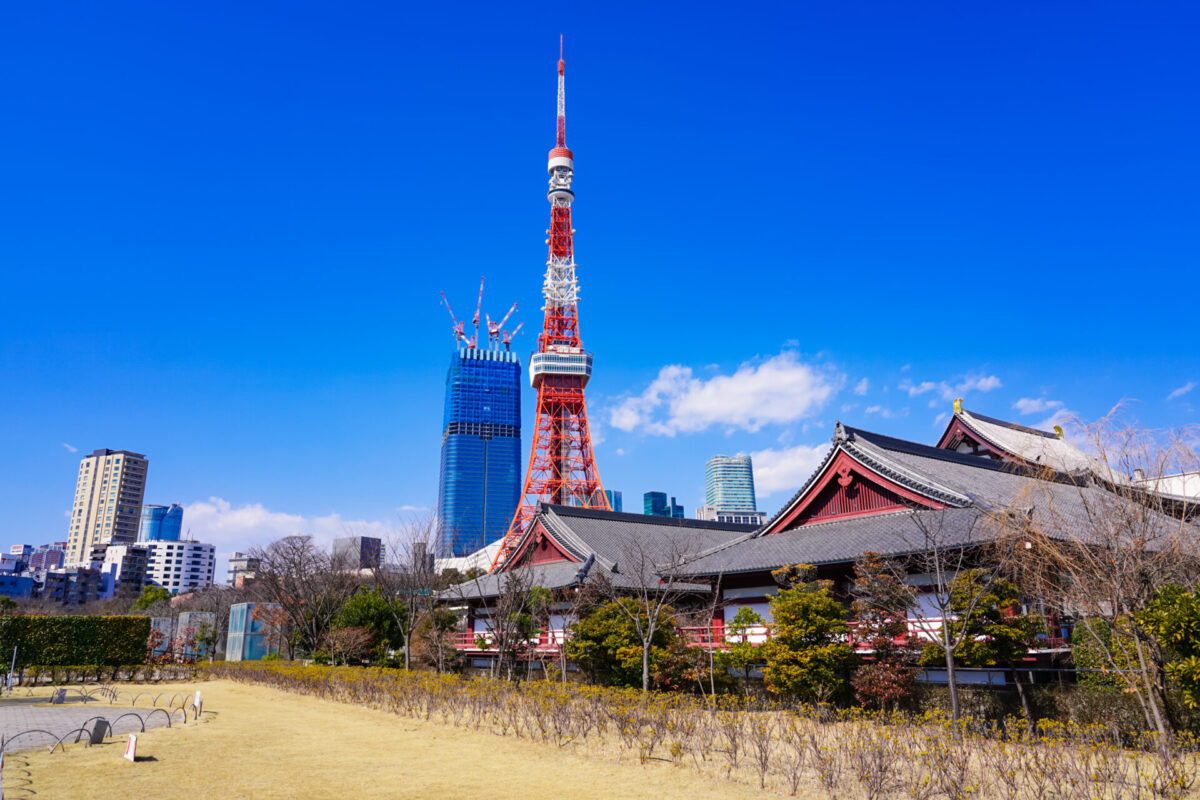 Rising majestically above the lush greenery of Shiba Park, The Prince Park Tower Tokyo offers a luxurious retreat in the heart of the city. This towering oasis boasts stunning panoramic views of Tokyo's skyline and the iconic Tokyo Tower. The hotel's spacious and tastefully designed rooms ensure deep relaxation in class. While this 5-star wonder of course has an amazing onsen, they also have other amenities like a pool and fitness center. Afterward, indulge in a culinary adventure at one of their world-class restaurants offering a wide range of foods, from traditional Japanese to French cuisine.
Book here
5. Villa Fontaine Grand Haneda Airport
Convenience meets comfort at Villa Fontaine Grand Haneda Airport. Perfectly situated near Haneda Airport, this stylish hotel is an ideal choice for those with early morning flights or long layovers. Step into their contemporary rooms, designed with sleek lines and modern furnishings, providing a cozy atmosphere for a restful stay. Their Onsen come in a variety and usually are accompanied by incredible views of the water- there's no way you won't be at maximum relaxation in one of them
Book here
6. Onyado Nono Asakusa Natural Hot Spring
Indulge in the calming embrace of natural hot springs at Onyado Nono Asakusa Natural Hot Spring. If you seek a touch of cultural inspiration, this is the perfect option for you. Embracing the traditional Ryokan style, this hotel presents cozy rooms adorned with Tatami flooring and futon beds. Their Onsen offers a very natural aesthetic with plenty of wooden and bamboo elements. Along with a delightful breakfast, you'll be able to enjoy some free noodles in the evening at no extra charge!
Book here
7. Four Seasons Hotel Tokyo at Marunouchi
Indulge in unparalleled luxury at the Four Seasons Hotel Tokyo at Marunouchi. Situated in the prestigious Marunouchi district, this five-star hotel offers a blend of sophistication and contemporary design. The spacious rooms feature floor-to-ceiling windows, providing stunning views of the city skyline. Pamper yourself at their tranquil Onsen, offering a serene escape. When it comes to dining, the hotel boasts a remarkable culinary scene with restaurants offering an array of international cuisines, including an exceptional French restaurant serving exquisite dishes that will leave you speechless.
Book here
8. Dormy Inn Akihabara
If you're in search of a blend of comfort, affordability, and a hint of traditional Japanese allure, your quest ends here at Dormy Inn Akihabara. This inviting hotel presents cozy rooms adorned with Tatami flooring and futon beds, immersing you in an authentic Japanese atmosphere. Akihabara may be the last place you'd expect to find such an earthy, natural-looking onsen, but no need for questions, just relax and enjoy. And when hunger strikes during the late hours, Dormy Inn Akihabara is like-minded with Onyado Nono as it also treats its guests to a complimentary Ramen supper, guaranteeing a satisfying bedtime experience.
Book here
9. Centurion Hotel & Spa Ueno Station
Centurion Hotel & Spa Ueno Station combines convenience and relaxation in the lively Ueno district. This modern hotel boasts deep and rich color palettes that are just as deep and rich as the flavors of their on site Yakiniku. Their Onsen is the perfect complement to this wonderful selection of enjoyment. It's the perfect place to stay in Ueno; be sure to check out Ueno Park for further relaxation and some fresh air!
Book here
10. Super Hotel Premier Ikebukuro Natural Hot Spring
Experience comfort and warmth at Super Hotel Premier Ikebukuro Natural Hot Spring. Situated in the bustling Ikebukuro district, this hotel offers cozy and contemporary rooms, designed with your utmost comfort in mind. Unwind in their humble Onsen, perfect for relaxing after an adventurous day. When it's time to dine, Ikebukuro is a food lover's paradise. Be sure to step outside the hotel for a delectable array of tasty food!
Book here
Japan Wonder Travel Tours in Tokyo
Japan Wonder Travel is a travel agency that offers guided tours throughout Japan.
From private walking tours to delicious Food and Drink tours, we can help organize the best tours just for you! If you want to explore Japan and learn more about the history and backstories of each area you are traveling in, our knowledgeable and friendly guides will happily take you to the best spots!
In addition, we can provide you with any assistance you may need for your upcoming trip to Japan, so please feel free to contact us if you have any questions or need some help!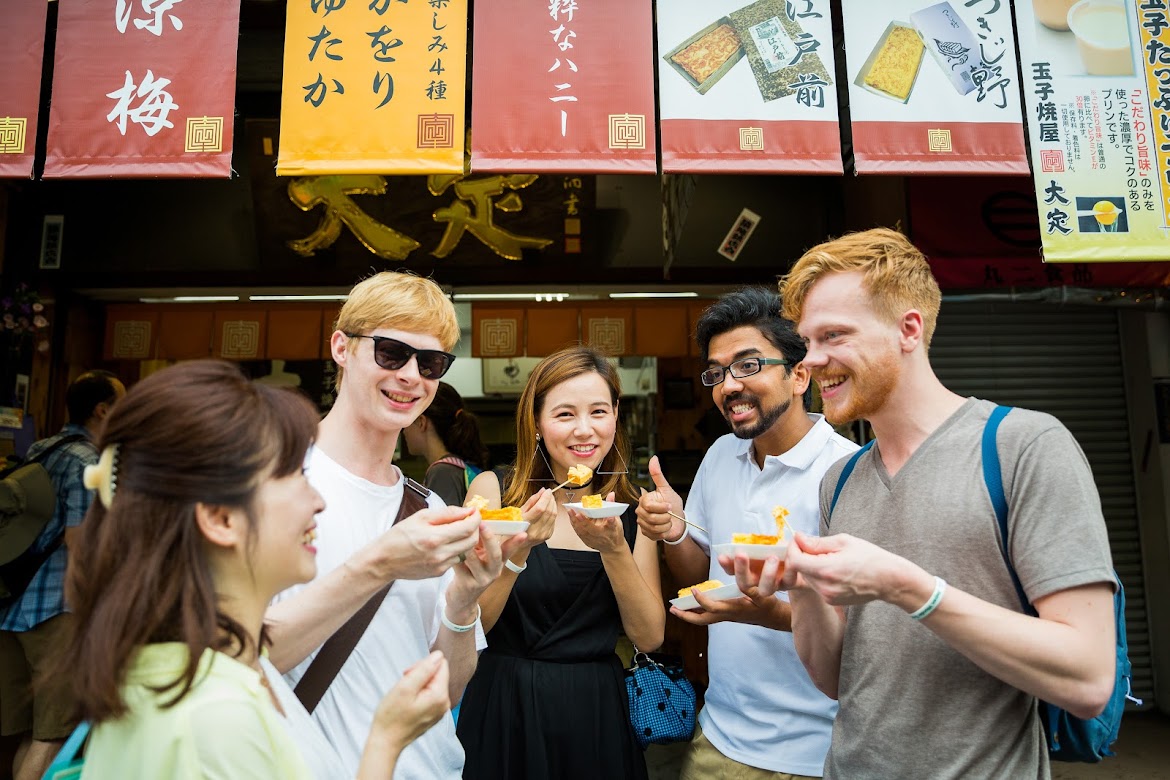 ▶Tokyo 1–Day Highlights Private Walking Tour (8 Hours)
There's no better way to explore an area than taking a tour with a knowledgeable local guide. You will have the chance to learn about the history and interesting background stories of Tokyo, as well as discover some hidden gems which can be hard to do without a guide.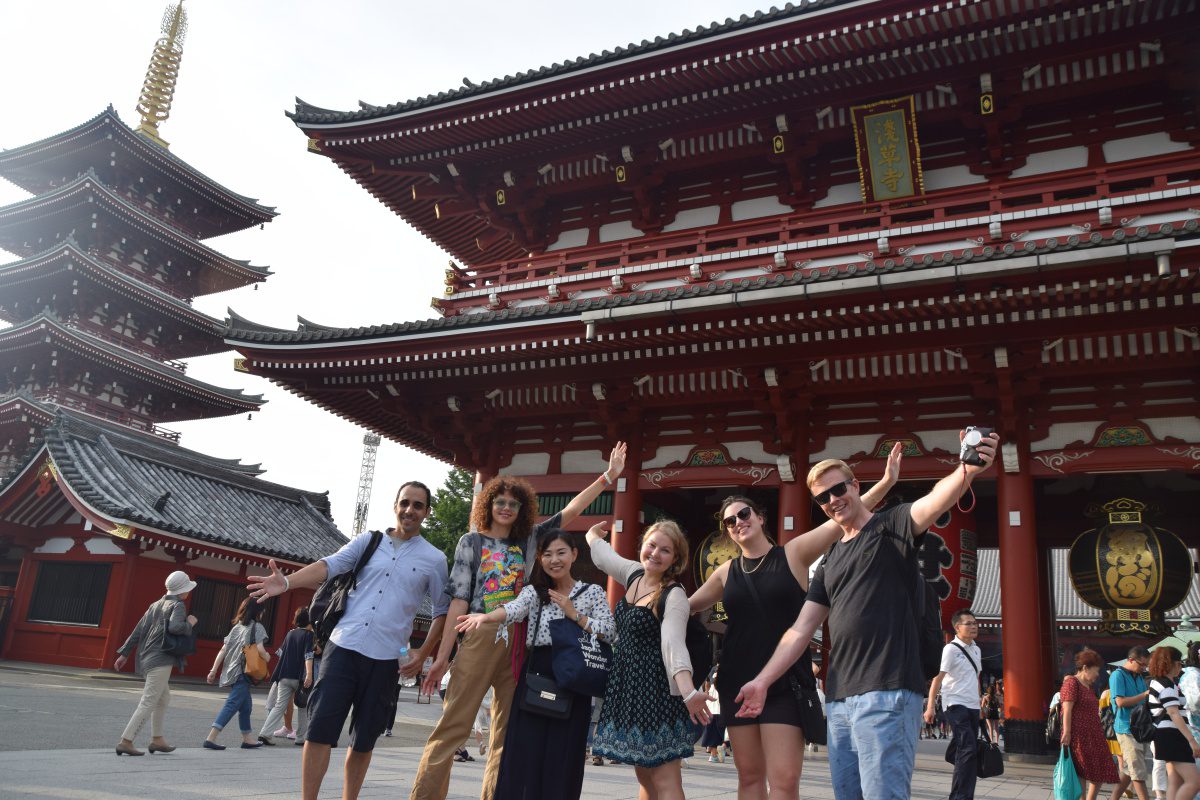 ▶Shinjuku Bar Hopping Tour: Experience Tokyo's Nightlife in Izakaya
Check out the best spots in Shinjuku while bar hopping through the lively and vibrant area. Try some delicious local food and drink as you explore the narrow yet photogenic alleys that the town has to offer. Experience Japanese izakaya culture and drink in Shinjuku like the locals!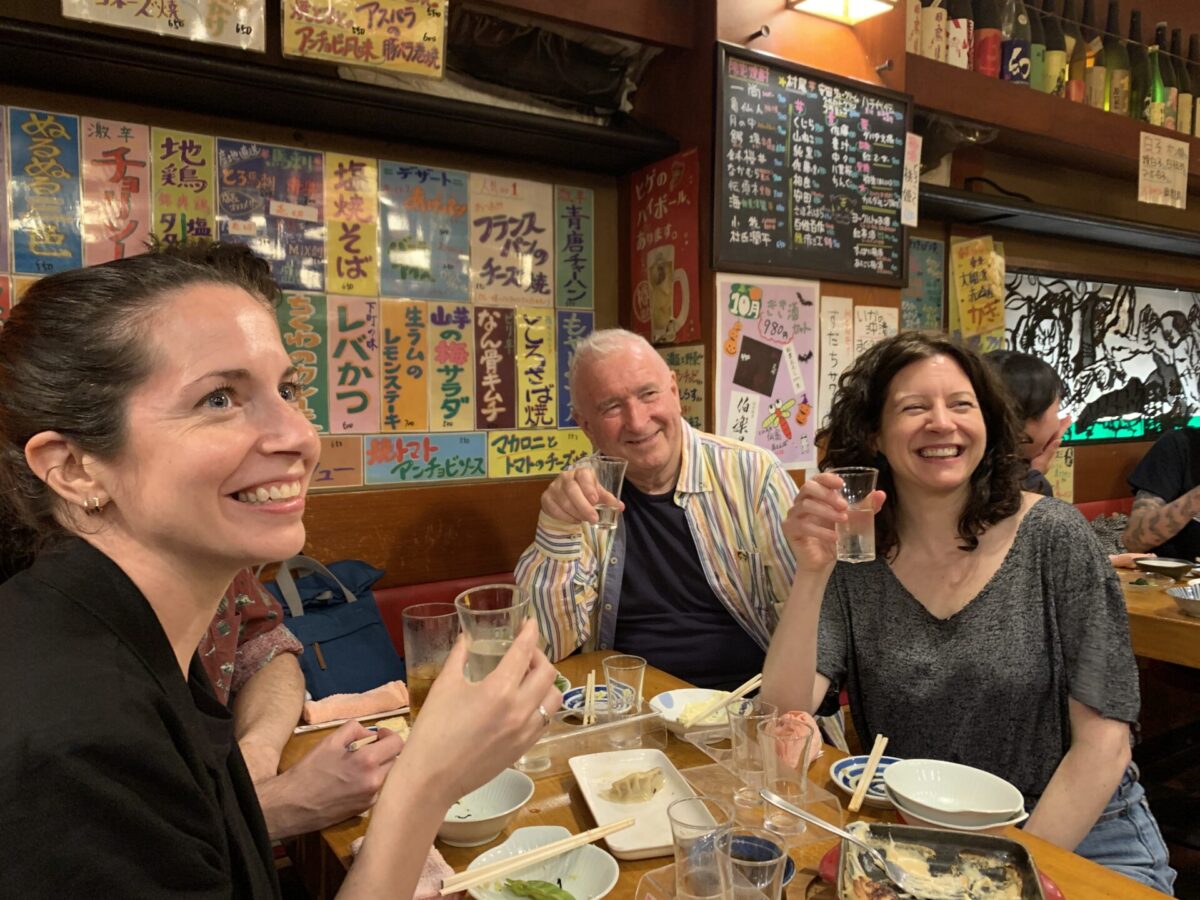 Find the Other Tours
▶Tour Packages
If you want to make travel easier, we suggest you look into tour packages.There are a wide range of tour packages out there to suit the accomodate for each traveler needs. Click the button below to find the best tour package from various Tour Operators!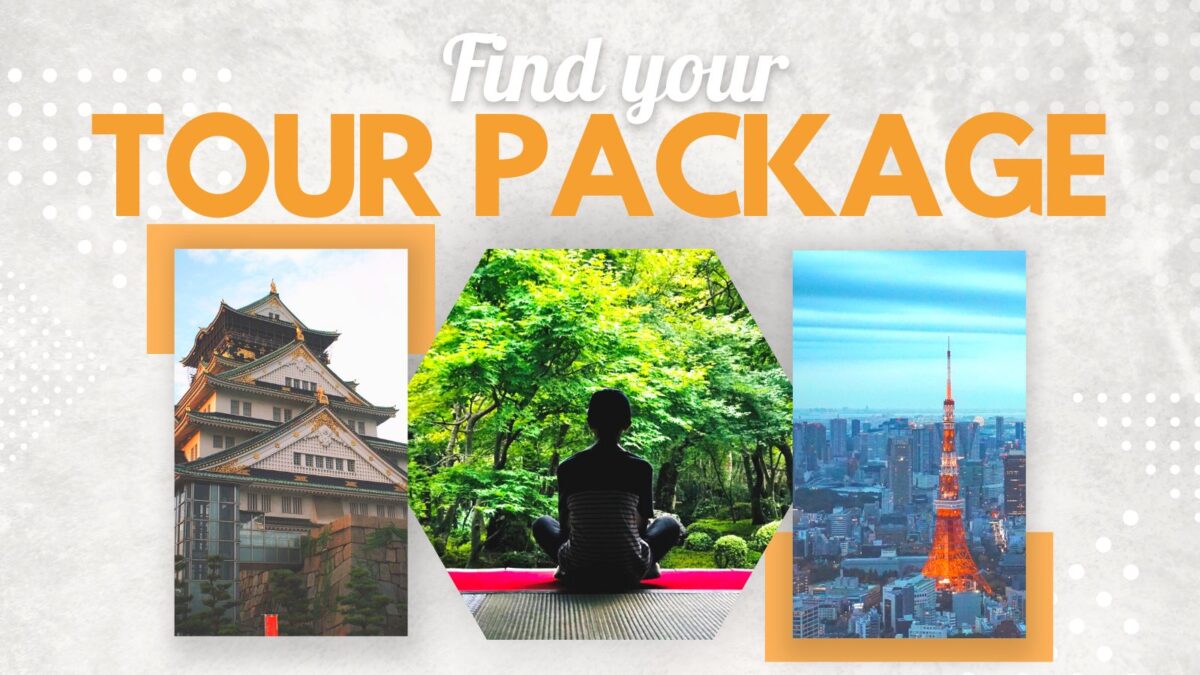 Follow us on Instagram, Facebook, Twitter, and TikTok for more travel inspiration. Or tag us to get featured!
Happy traveling!
Stay informed of the best travel tips to Japan, the most exciting things to do and see, and the top experiences to have with the Japan Wonder Travel Newsletter. Once every two weeks we will introduce you to our latest content.
Other Articles you May be Interested in