This post may contain some affiliate links. When you click through and make a purchase we may receive some commission, at no extra cost to you.
The allure of a hotel bar is next to none. As a global nexus for imbibers and nibblers alike, hotel bars boast a unique ambiance that's simultaneously chic, serene, and effortlessly cool. Think luxurious furnishings, breathtaking views, and impeccable decor that elevate the experience beyond your average bar. The best part? You don't even have to be a guest to revel in the splendor. Join us as we present ten of Tokyo's finest and most iconic hotel bars.
1. Old Imperial Bar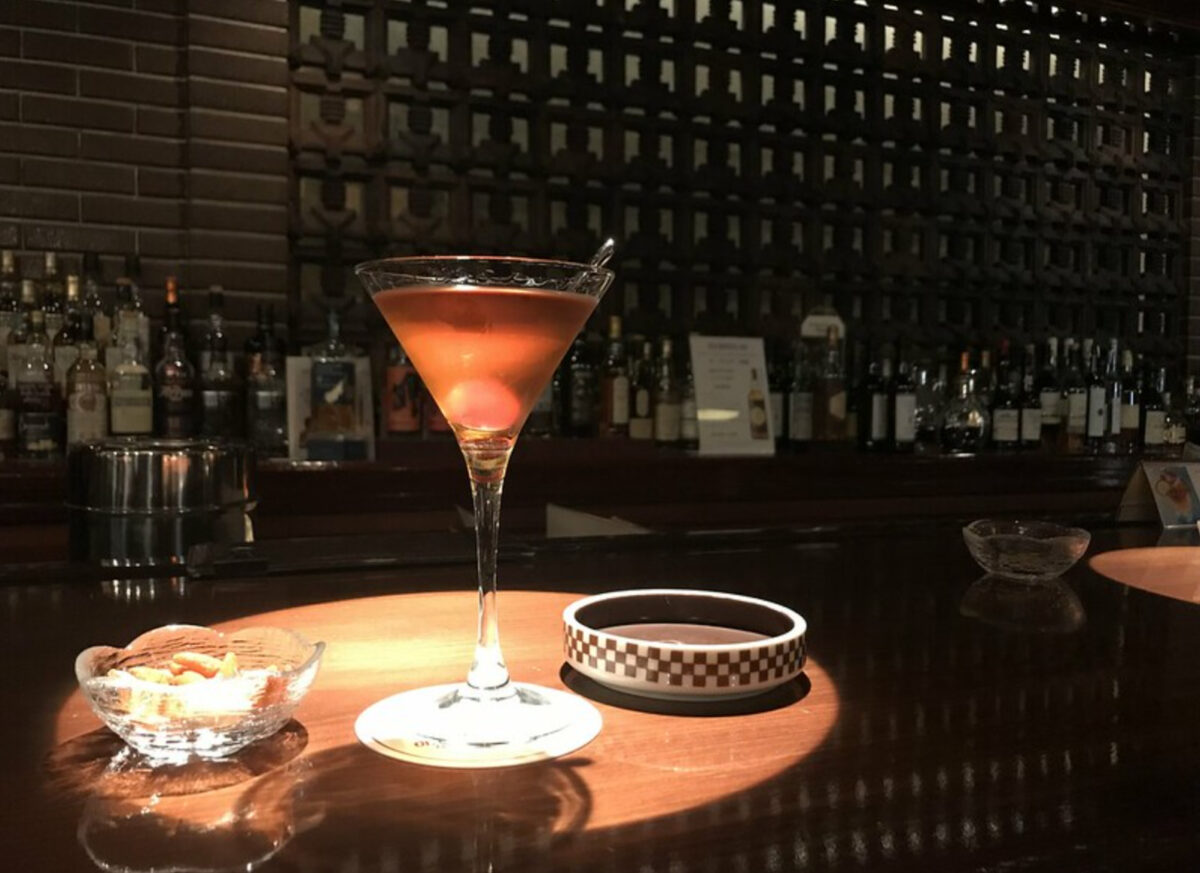 Nestled in Tokyo's Imperial Hotel is a well-loved drinking establishment. This historic bar pays tribute to the hotel's famous early architect, Frank Lloyd Wright, with original motifs and relics from the original 1923 art deco-style building. The bar is known for its classic, sophisticated atmosphere, plush leather chairs, dark wood paneling, and stunning view of the Imperial Palace gardens. What makes the Old Imperial Bar so great is its commitment to mixology. The skilled bartenders create expertly crafted drinks focusing on classic cocktails and timeless recipes, like their original Mt. Fuji cocktail. The bar also boasts an impressive collection of vintage spirits, making it a must-visit destination for any cocktail enthusiast.
Website: here
2. Royal Bar
Royal Bar may just be one of the most sophisticated bars in Tokyo. Imagine serious cigar aficionados, top-shelf liquors, and a dark, classic interior full of rich wood, plush velvet, and smooth leather. Since Royal Bar is in the Palace Hotel Tokyo overlooking the Imperial Palace Garden, you can also anticipate a high-end experience. While the bar was rebuilt in 2012, it maintains much of its original 60's style, including the restored solid timber bar counter. While the current chief bartender is internationally renowned, Royal Bar still memorializes the first bartender here, nicknamed "Mr. Martini," by continuing to serve the 50+ year-old dry martini he crafted.
Website: here
3. Rooftop Bar (Andaz)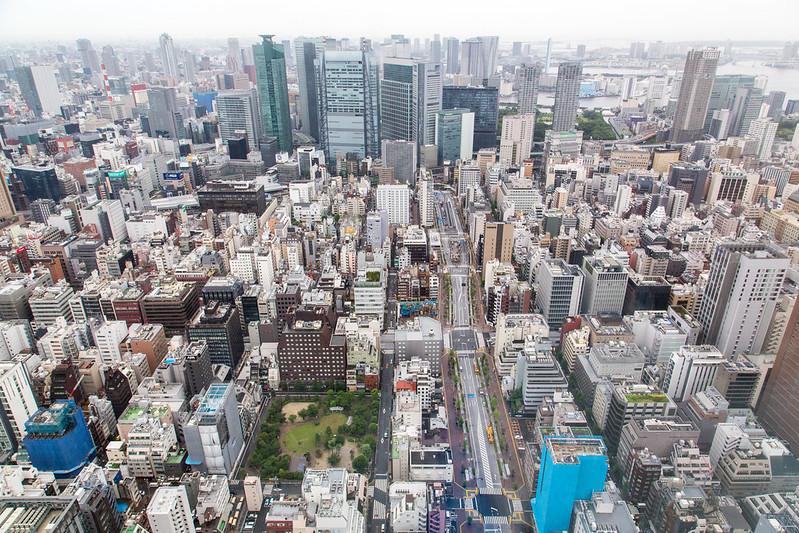 The rooftop bar at the boutique Andaz Hotel in the Toranomon Hills neighborhood offers a breathtaking panoramic view of the Tokyo skyline. Enjoy a wide selection of creative cocktails while enjoying the beautiful scenery from the 52nd floor. The bar is stylish and contemporary, with just enough sophistication to bring your evening up a notch. You may even catch a set from a live band while you're there! And if you get hungry, there's a small sushi restaurant behind the bar for some late-night nibbles.
Website: here
4. The Peak Bar
The Peak Bar sits on the 41st floor of the Park Hyatt Tokyo and is one of the most luxurious bars in the city, hands down. Famous for stunning views of the Tokyo skyline and a sophisticated atmosphere, you'll feel as if you're in a bamboo garden with a chic interior featuring floor-to-ceiling windows and Japanese paper lanterns. The equally impressive menu offers an extensive selection of fine wines, spirits, and cocktails, expertly crafted by skilled bartenders. The attentive and friendly staff provide excellent service, making guests feel pampered and cared for.
Website: here
5. Mandarin Bar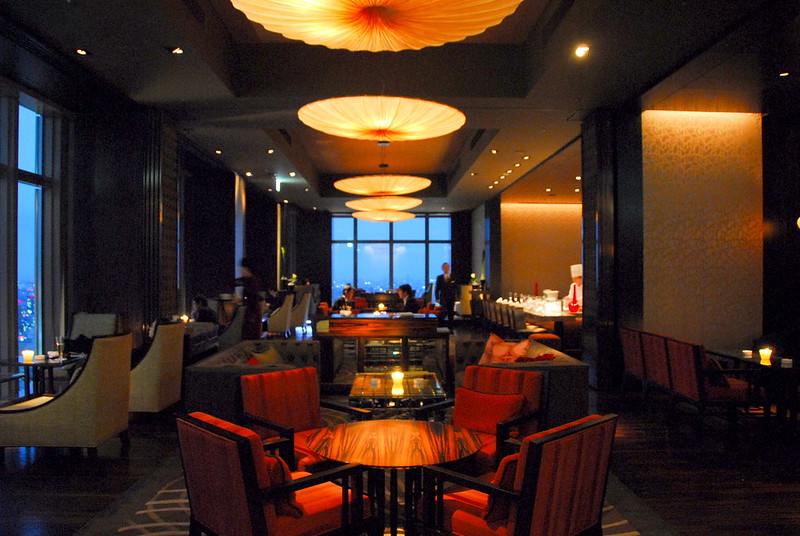 The Mandarin Oriental Hotel boasts 12 restaurants and bars, including the gorgeous Mandarin Bar that exudes glamor. The decor is Japanese contemporary from its zen pool, two-story tall fireplace, and designer furnishings with views of Nihonbashi and beyond. You can sip premium spirits, champagne, and sake, as well as creative cocktails from highly skilled mixologists, while unwinding or setting the scene for a romantic night. As a bonus, the washrooms offer some of the best views of Tokyo, too! The hotel and bar are close to Tokyo station making for an ideal and central location.
Website: here
6. New York Bar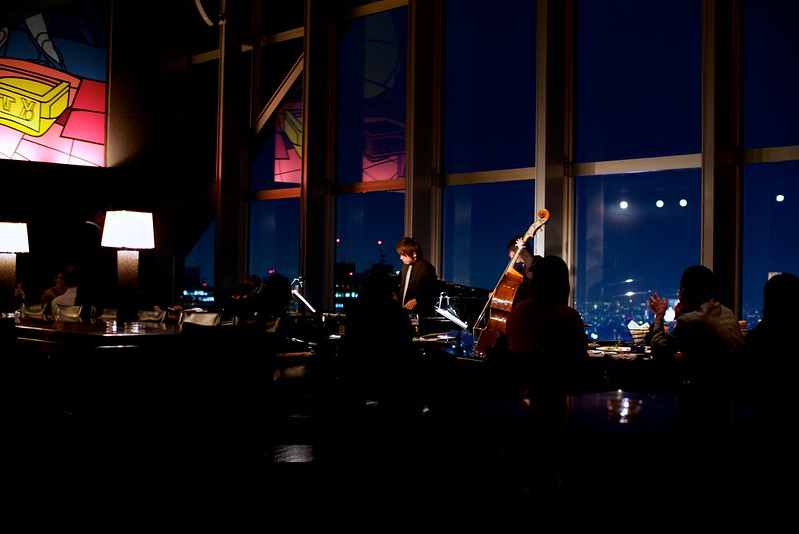 Even higher up at the Park Hyatt Tokyo is the legendary New York Bar on the 52nd floor. As a world-renowned jazz bar and one of Tokyo's most iconic nightlife spots, it's unsurprising that it sets the backdrop for movies like Sofia Coppola's Lost in Translation. With a premium selection of whiskey, classic cocktails, and an extensive wine list, you can feel like you're in the Big Apple of New York City overlooking Tokyo, another city that never sleeps. With live jazz to set the scene each night, the New York Bar is a must-visit destination for anyone looking for an unforgettable night out in Tokyo.
Website: here
7. Royal Scots
Whiskey lovers will feel at home with over 100 Scottish single malt whiskies and other spirits, wine, and beer. And if you have yet to guess by the bar's name, Royal Scots takes inspiration directly from England and Scotland. You can expect tartan carpeting, dark wood paneling, and framed Scottish memorabilia at this excellently themed bar. The bar is part of the Royal Park Tokyo Nihonbashi Hotel, with a cozy atmosphere and regular live music in the evenings. Make sure to try one of the bar's signature Scottish-inspired cocktails alongside the snacks for the feeling of a brief trip outside of Tokyo.
Website: here
8. Sky Lounge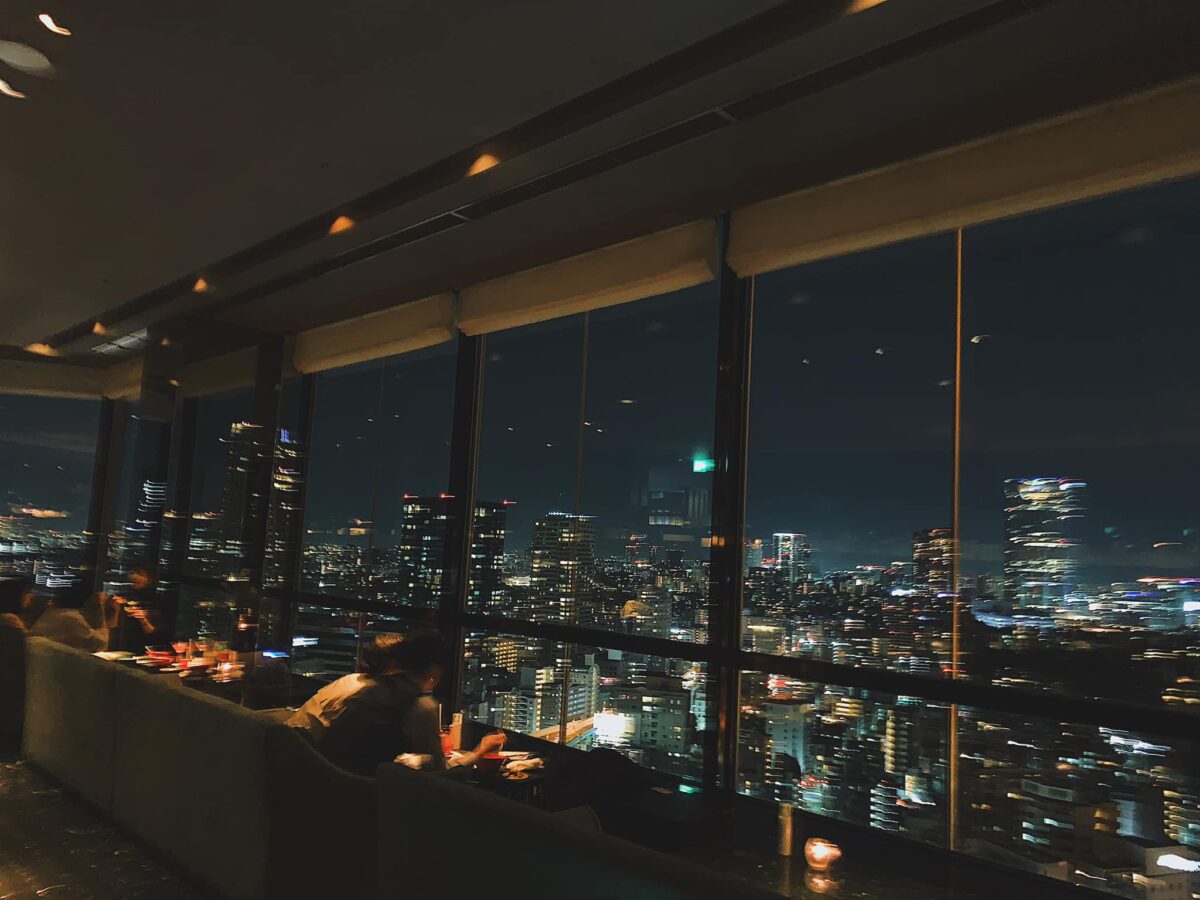 For the ultimate view of Tokyo Tower, look no further than the 33rd-floor Stellar Garden Sky Lounge, crowning the Prince Park Tower Tokyo Hotel. The ambiance is nothing short of magical. With its chic and contemporary design, the lounge exudes sophistication and refinement. Floor-to-ceiling windows bathe the space in natural light during the day, and by night the lounge transforms into an urban wonderland, with the glittering lights of Tokyo painting a mesmerizing backdrop. Equally extraordinary are the culinary delights and well-curated selection of fine wines, signature cocktails, and premium spirits that awaits you.
Website: here
9. Bar & Cafe Camellia
Conveniently situated in one of Tokyo's most luxurious hotels, the Tokyo Station Hotel, there is just as prestigious a bar. Bar & Cafe Camellia is located in the hotel's historic Marunouchi building, built in 1914 and designated as an important cultural property. You'll find elegant decor, subdued lighting, and live piano music inside. Since the location is so central, it's a foolproof stop whether staying at the hotel or just passing through. Make sure to try one of their cocktails like the Wabi Sabi, a green tea cocktail with vodka and plum, speckled with gold glitter.
Website: here
10. Bellovisto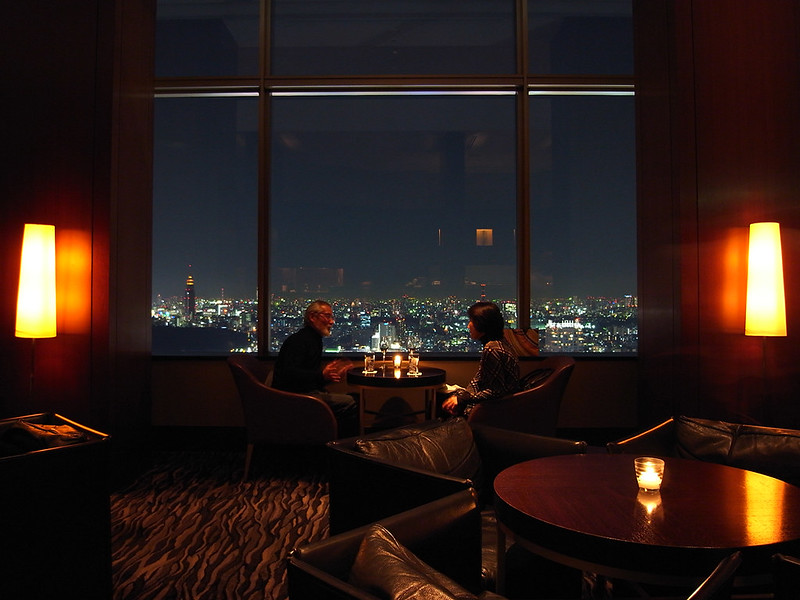 Our final pick is an experience that combines the flavors of Italy with breathtaking views of Tokyo. The interior may be more straightforward than some other bars mentioned, but you won't even notice. That's because the Tokyo skyline is the main decor at Bellovisto, from the 40th floor of the Cerulean Tower Hotel in Shibuya. The bar is dark, with every table giving front-row access to the biggest city in the world, which is perfect when you want to drink and truly take in your surroundings. The Italian bar's specialty is cocktails and wine to pair well with its delicious menu.
Website: here
Japan Wonder Travel Tours in Tokyo
Japan Wonder Travel is a travel agency that offers guided tours throughout Japan.
From private walking tours to delicious Food and Drink tours, we can help organize the best tours just for you! If you want to explore Japan and learn more about the history and backstories of each area you are traveling in, our knowledgeable and friendly guides will happily take you to the best spots!
In addition, we can provide you with any assistance you may need for your upcoming trip to Japan, so please feel free to contact us if you have any questions or need some help!
Find the Other Tours
Follow us on Instagram, Facebook, Twitter, and TikTok for more travel inspiration. Or tag us to get featured!
Happy traveling!
Other articles you might be interested in