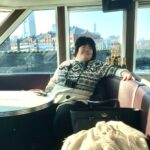 Writer's profile
Mao Goto is a Japanese freelancer who was born in Hayama, Kanagawa prefecture, and raised in Tokyo. Since 2016 she lives in the Taito Ward, home to a lot of Japanese culture hotspots such as Asakusa, Akihabara, and Ueno. She has been interested in the field of English education in Japan and got her Master's degree in March 2020. A lover of photography, travel, sweets, and cross-stitch. Contact her via Facebook.
This post may contain some affiliate links. When you click through and make a purchase we may receive some commission, at no extra cost to you.
Tokyo is known as the economic and entertainment center of Japan. As a center of various cutting-edge fields, Tokyo has a well-developed transportation network that serves as a gateway not only to other parts of Japan, but also other parts of the world. Tokyo Station is the very heart of Japan's railroad system with many trains (conventional, express, and Shinkansen) arriving and departing here daily. As a station, it is often used for transit, but did you know that Tokyo Station is actually packed with many tourist attractions? In this article, we will introduce some of the sightseeing spots that can be visited on foot from Tokyo Station.
1. Tokyo Station Gallery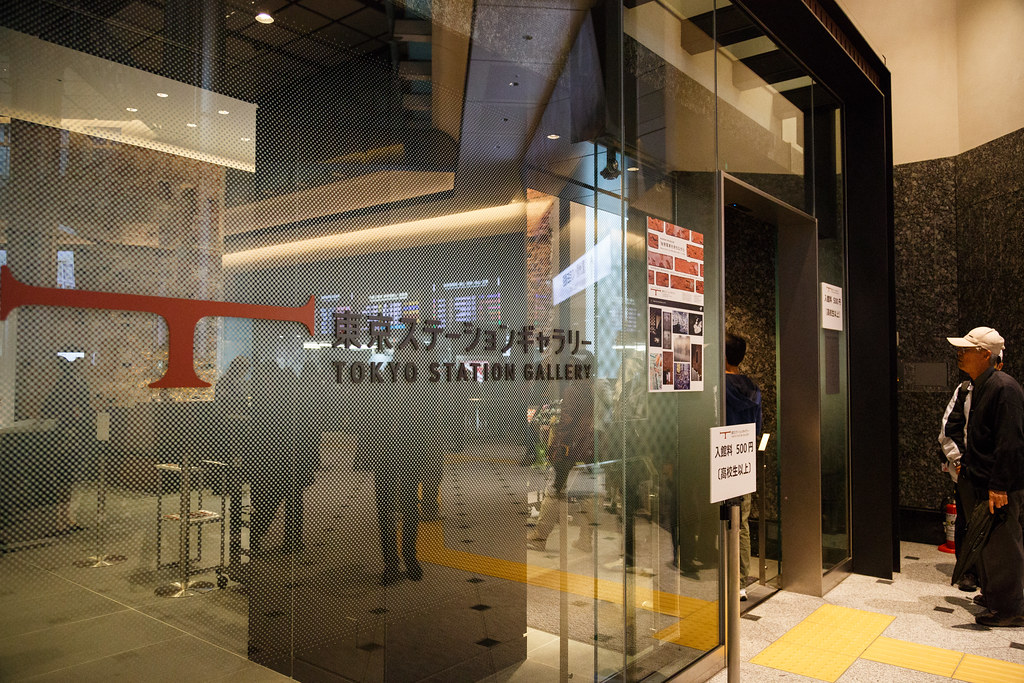 Built in 1988, Tokyo Station Gallery is an art gallery area inside Tokyo Station. After undergoing renovation, it reopened in the fall of 2012. Over the years, exhibitions featuring various genres have been held in the brick-walled exhibition rooms that are part of the station structure. On permanent display are models of the Tokyo Station building that has been built to date, as well as railings that have survived through the station's construction.
Official Website: Tokyo Station Gallery (Only in Japanese)
2. Gransta Tokyo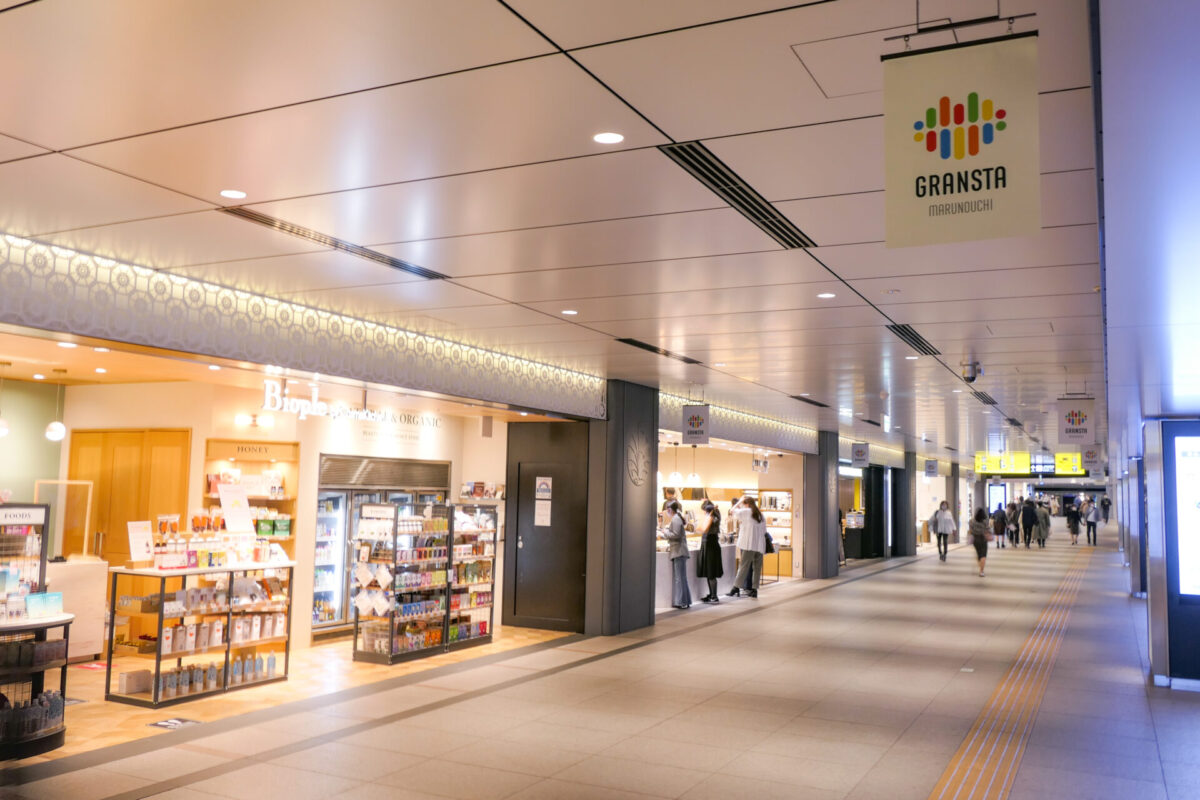 Located inside the Tokyo Station ticket gates, Gransta Tokyo is a vast shopping area that spans the ground and basement floors. It is an area typical of Tokyo Station, where many Shinkansen trains arrive and depart, with various gourmet stores selling ekiben and snacks. There are also many stores selling souvenirs, suitable for people returning to the regions from Tokyo or going abroad, including a wide variety of sweets, stationery, Japanese sundries, or cosmetics. Even if you don't have time to buy souvenirs during your trip, you can find a wide variety of goods here.
Official Website: Gransta Tokyo
3. Yaechika Shopping Mall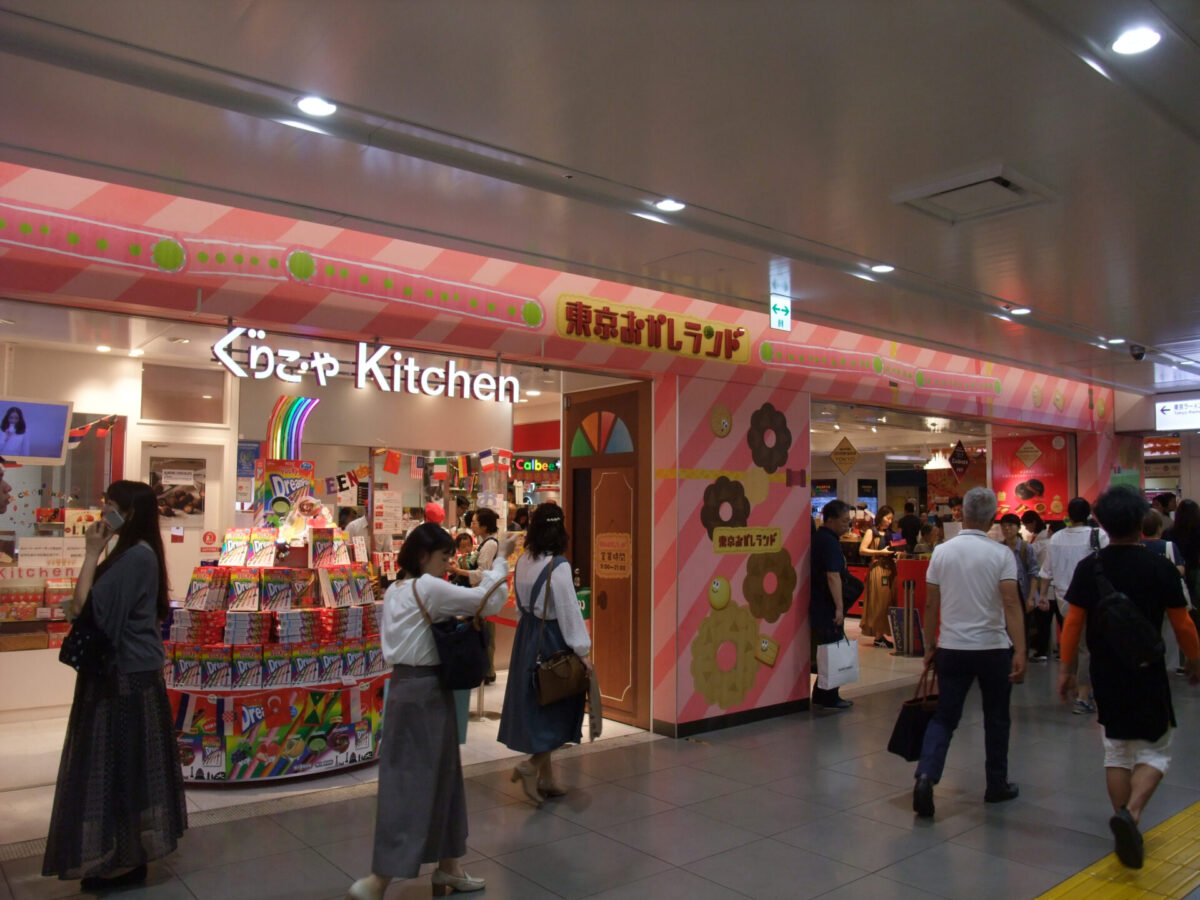 The largest shopping area is spread out in the basement of Tokyo Station's Yaesu Exit. This area is called "Yaechika", and contains approximately 180 stores, including restaurants, cafes, and general merchandise stores. It is not only directly connected to Tokyo Station, but also has a parking lot connected to the Metropolitan Expressway, making it easy to visit by car. In addition to gourmet and general merchandise stores, there are also massage parlors, convenience stores, izakaya (Japanese-style pubs), and other stores for people on their way home from work.
Official Website: Yaechika Shopping Mall
4. Yaekita Shokudo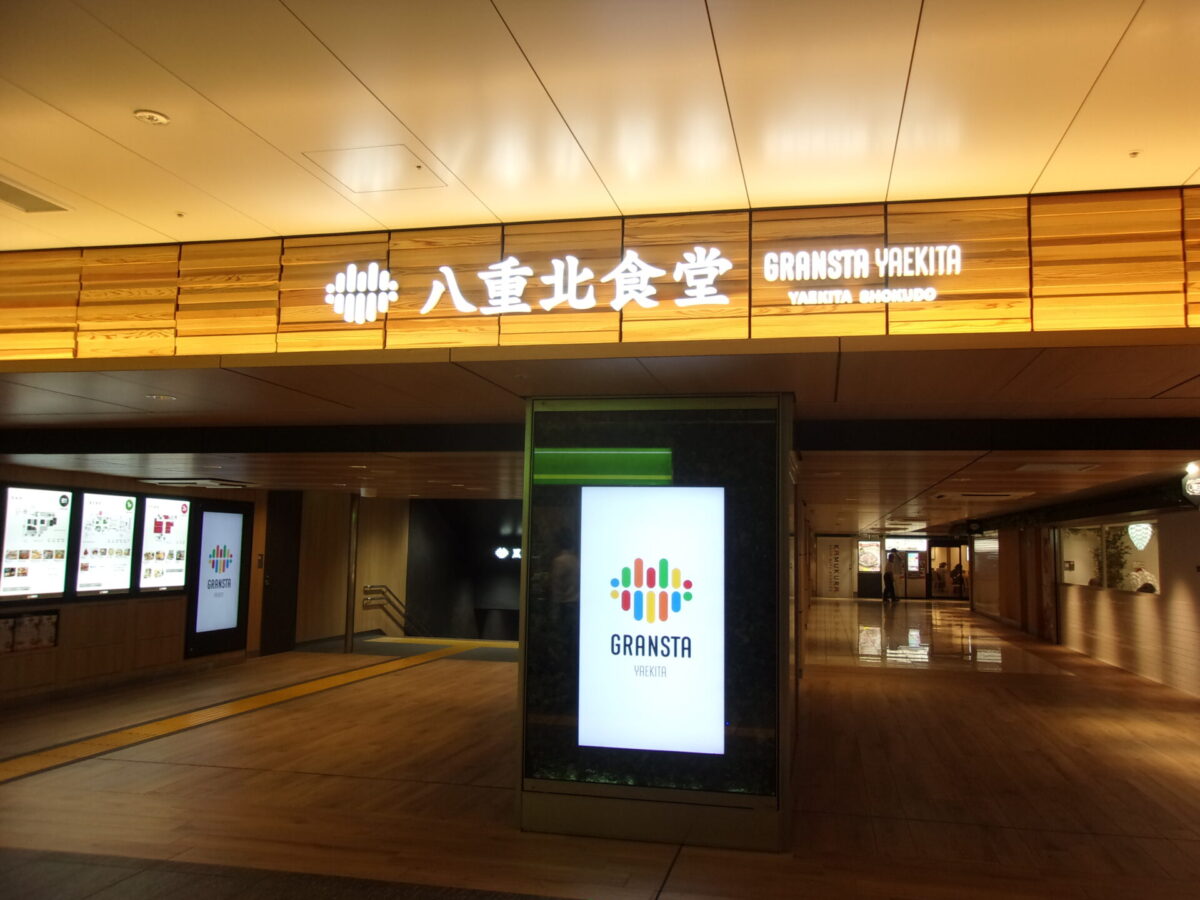 Gransta Yaekita is a gourmet area located outside the Yaesu North Exit ticket gates of Tokyo Station divided into four areas, one of which is Yaekita Shokudo. While entering the Yaekita Shokudo area, you are first greeted by a calming entrance made of wood. Yaekita Shokudo has a total of 20 stores, and no matter what kind of food you are looking for, from Western-style dishes such as omurice and hamburgers, noodles such as ramen and udon, to cafes where you can taste parfaits made with fresh fruit, you could find it in Yaekita Shokudo. If you are at a loss for what to eat, this is the place to visit, you are sure to find a gourmet meal that suits your taste.
Official Website: Yaekita Shokudo (Only in Japanese)
5. Ekibenya Matsuri
Japan is a major railroad country, and from Tokyo Station you can easily take a train to various Japanese cities. Since train rides to distant cities can take a long time, ekiben are a popular gourmet option that can be enjoyed during the train ride. Ekiben are local bentos, sold mainly at train stations, that often feature local specialties as their ingredients. Since they are local, you usually need to visit the train station in the area to buy them, but at the Tokyo Station Ekibenya Matsuri about 200 kinds of ekiben, gathered from all over the country, are available. The bento can range from vegetables, meat, or seafood. If you are considering a long trip by train, why not buy one of these bento here to enjoy on the train?
Official Website: Ekibenya Matsuri (Only in Japanese)
6. ecute Tokyo
Ecute Tokyo is located on the first floor of JR Tokyo Station, right next to the Shinkansen south transfer entrance. It has a large selection of souvenirs and sweets that are only available at Tokyo Station, and is very popular among users as a perfect place to buy souvenirs when returning home from Tokyo. Since it is located right next to the Shinkansen transfer entrance, it is also a good place to buy a delicious bento box lunch for a long Shinkansen ride.
Official Website: ecute Tokyo
7. Tokyo Ramen Street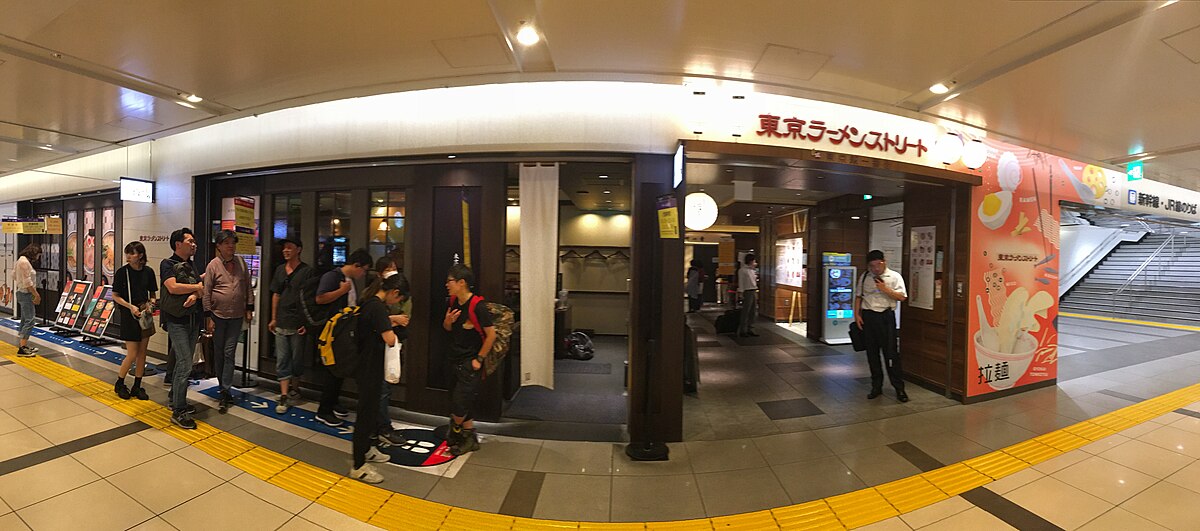 Did you know you can compare the most popular ramen from all over Tokyo at Tokyo Station? Tokyo Ramen Street is a street where all the famous ramen stores are gathered in one place, so that you can taste their famous ramen without having to actually visit the stores! The street features famous ramen stores offering tonkotsu ramen, shio ramen, shoyu ramen, and more. You can also find limited edition ramen that can only be tasted here, so even if you have already had their ramen at a restaurant, it is well worth the trip.
Official Website: Tokyo Ramen Street
8. Tokyo Character Street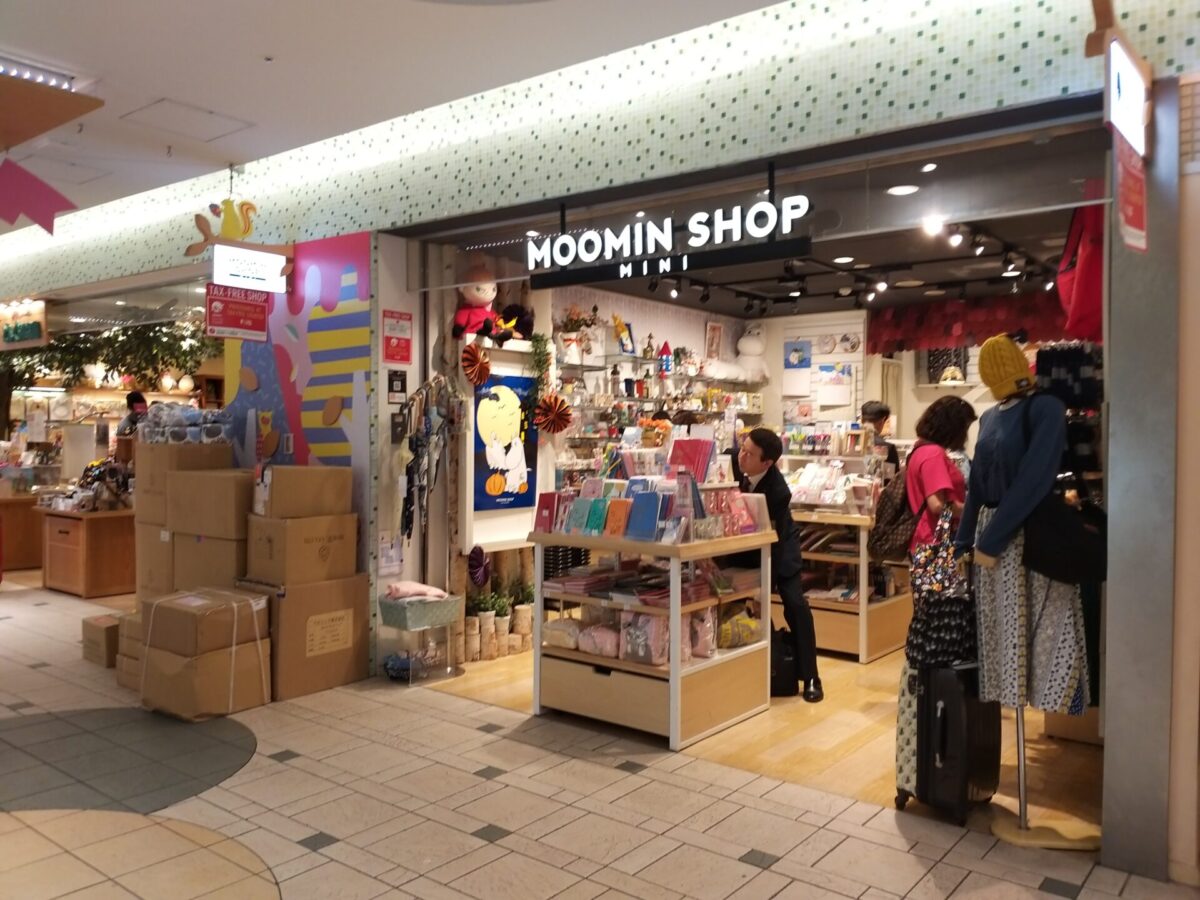 If so many gourmet and sundry stores can be found in Tokyo Station, then there must be many anime merchandise stores there too! While at Tokyo Station, if you want a fun shopping experience featuring anime character goods, Tokyo Character Street is the place to go. Character Street offers not only official stores of popular characters such as Hello Kitty, Ultraman, Rilakkuma, and Pokemon, but also many official goods stores from various Tokyo TV stations. If you are an anime fan, or know someone that would like a souvenir of their favorite character, this shopping street would be a perfect place to visit.
Official Website: Tokyo Character Street
9. Daimaru Tokyo Department Store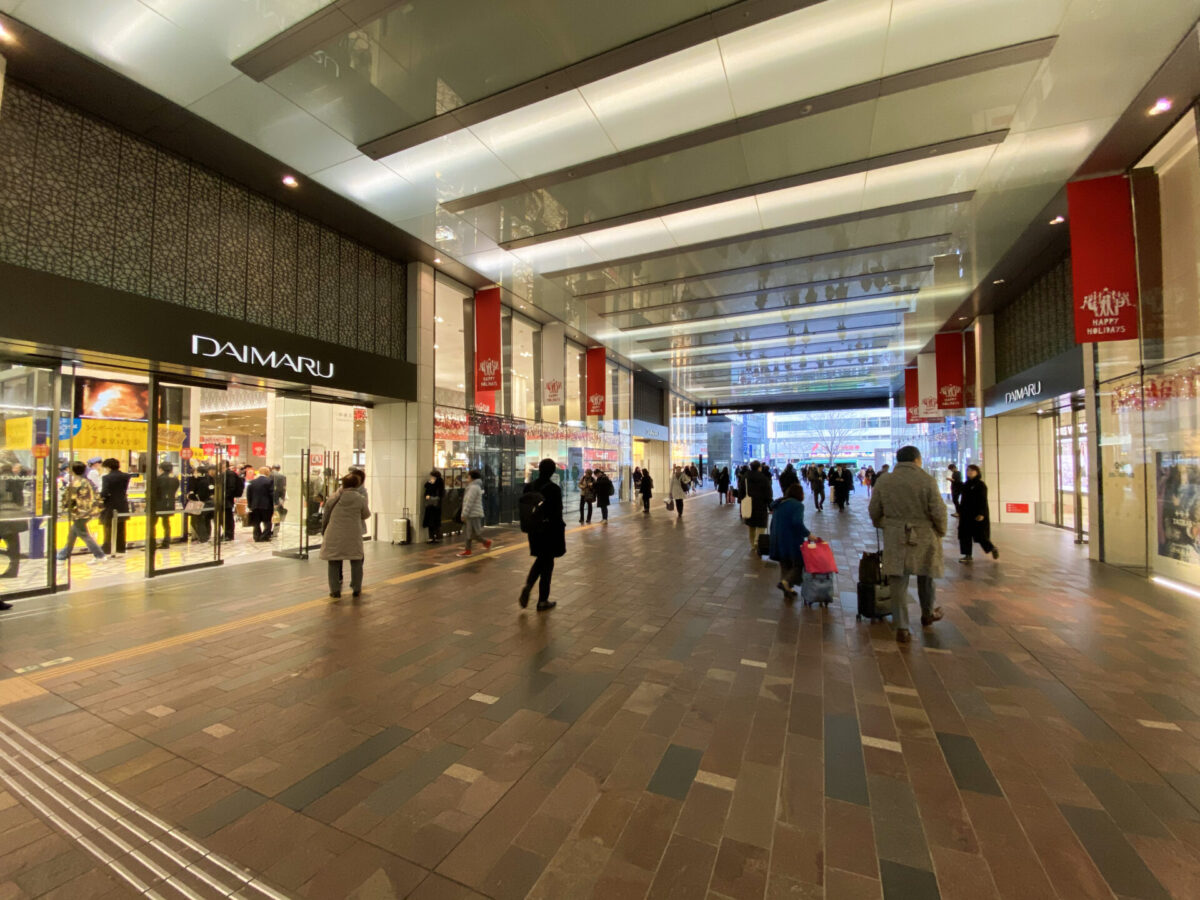 If you are looking for a more upscale shopping experience, Daimaru Tokyo Department Store is the place to go. This high-rise department store, directly accessible from the Yaesu North Exit of Tokyo Station, offers a great place to shop for food, goods, and fashion more luxurious than usual. The 12th and 13th floors are restaurant areas where you can enjoy a delicious meal with a panoramic view of Tokyo.
Official Website: Daimaru Tokyo Department Store
10. Exterior view of Tokyo Station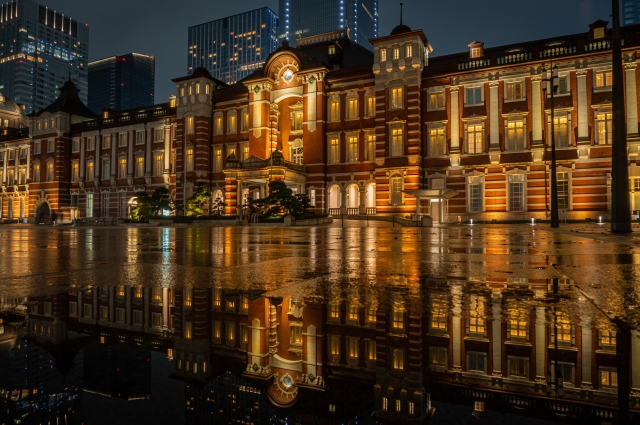 The last thing this article introduces is the exterior of Tokyo Station. The current design of Tokyo Station was redesigned in 2012 to replicate the appearance of Tokyo Station when it was built 100 years ago, and the exterior of the Tokyo Station building has a retro feel. The impressive brick station has a nostalgic atmosphere that stands out amidst the surrounding cutting-edge buildings. If you find yourself in Tokyo Station in the evening after rain, this is your chance to take a great photo. The lights of Tokyo Station illuminate the water pooling in the street in front of the station, so if you are lucky you may be able to take a picture of Tokyo Station reflected on the water surface as if it were a mirror.
In this article, we featured sightseeing spots that can be reached on foot from Tokyo Station. Tokyo Station is not only a place to buy souvenirs or use as a transit stop, but also a place of entertainment to enjoy all day long. From art, to dining, to shopping, you can happily spend your time at Tokyo Station to your heart's content. Why not enjoy sightseeing at Tokyo Station when you come to Tokyo?
Japan Wonder Travel Tours in Tokyo
Japan Wonder Travel is a travel agency that offers guided tours throughout Japan.
From private walking tours to delicious Food and Drink tours, we can help organize the best tours just for you! If you want to explore Japan and learn more about the history and backstories of each area you are traveling in, our knowledgeable and friendly guides will happily take you to the best spots!
In addition, we can provide you with any assistance you may need for your upcoming trip to Japan, so please feel free to contact us if you have any questions or need some help!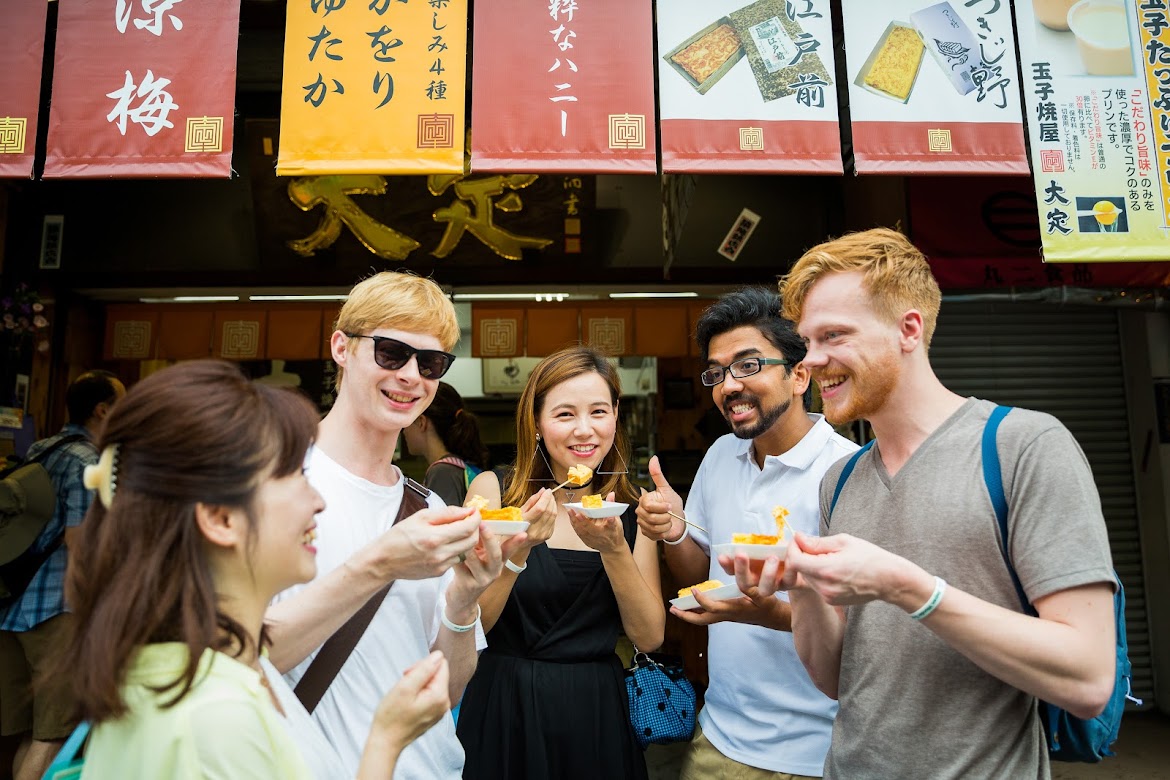 ▶Tokyo 1–Day Highlights Private Walking Tour (8 Hours)
There's no better way to explore an area than taking a tour with a knowledgeable local guide. You will have the chance to learn about the history and interesting background stories of Tokyo, as well as discover some hidden gems which can be hard to do without a guide.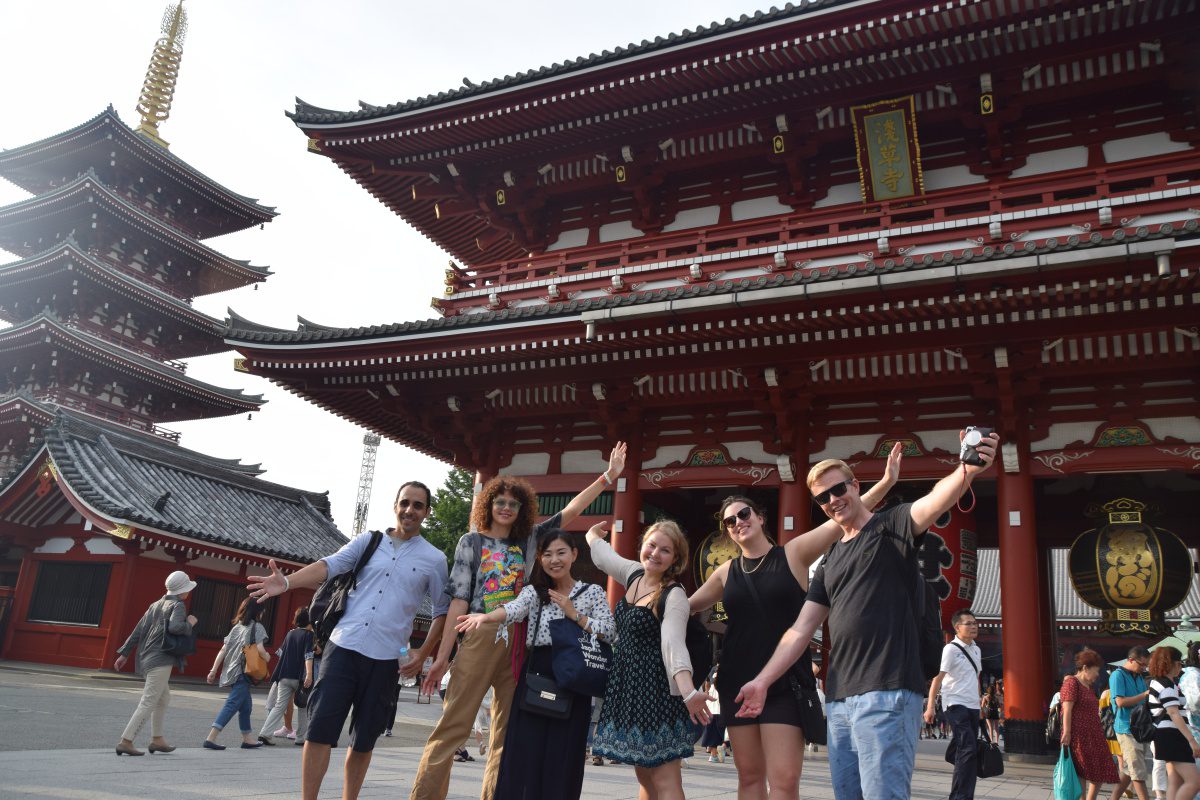 ▶Shinjuku Bar Hopping Tour: Experience Tokyo's Nightlife in Izakaya
Check out the best spots in Shinjuku while bar hopping through the lively and vibrant area. Try some delicious local food and drink as you explore the narrow yet photogenic alleys that the town has to offer. Experience Japanese izakaya culture and drink in Shinjuku like the locals!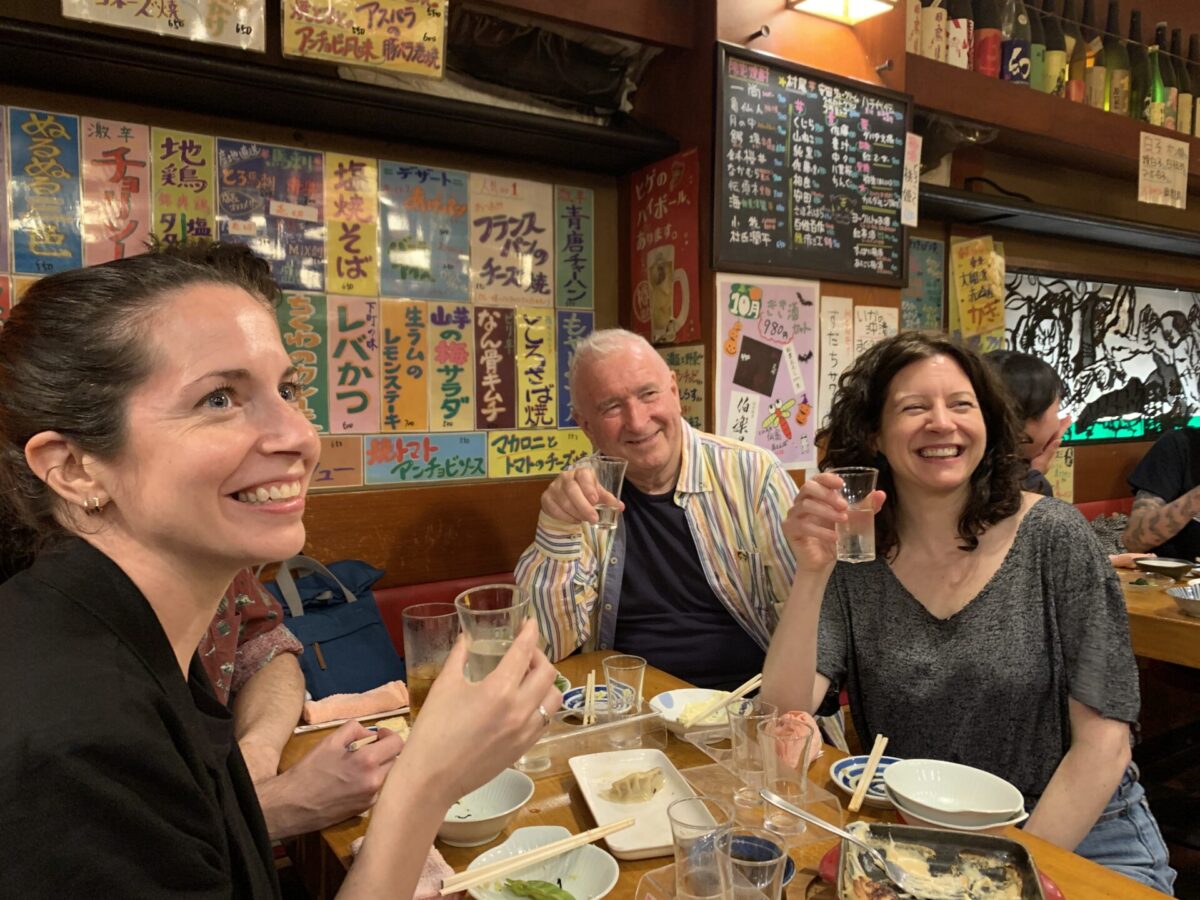 Find the Other Tours
▶Tour Packages
If you want to make travel easier, we suggest you look into tour packages.There are a wide range of tour packages out there to suit the accomodate for each traveler needs. Click the button below to find the best tour package from various Tour Operators!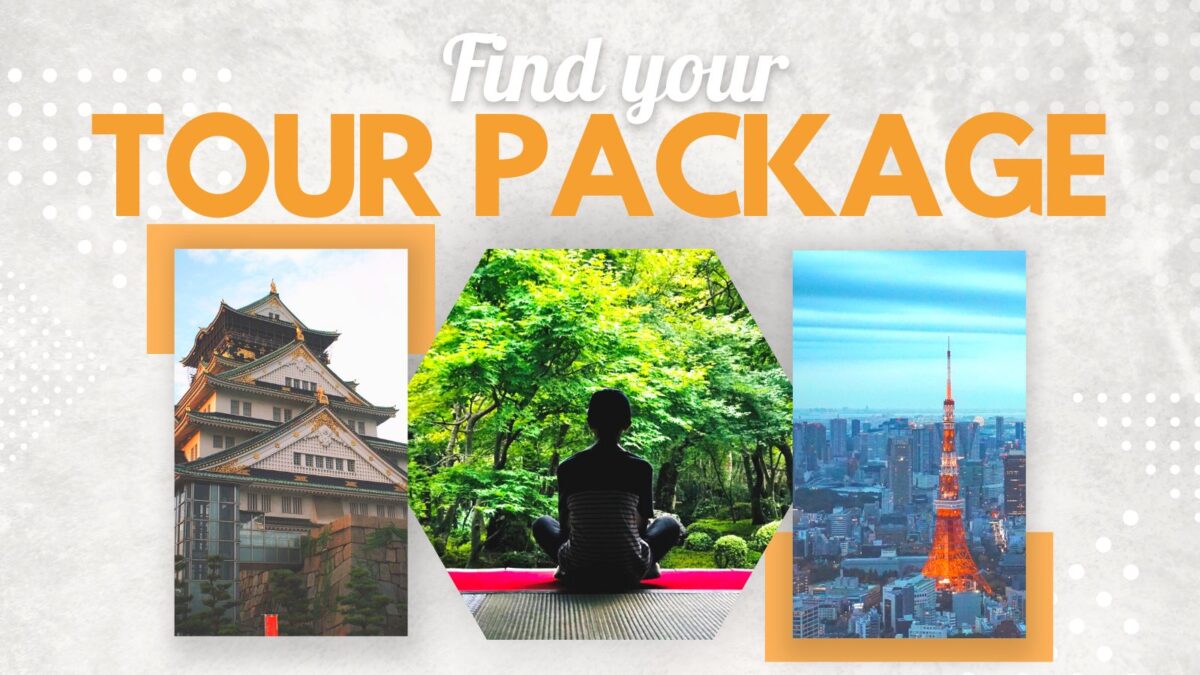 Follow us on Instagram, Facebook, Twitter, and TikTok for more travel inspiration. Or tag us to get featured!
Happy traveling!
Stay informed of the best travel tips to Japan, the most exciting things to do and see, and the top experiences to have with the Japan Wonder Travel Newsletter. Once every two weeks we will introduce you to our latest content.
Other articles that you might find interesting