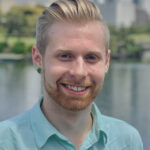 Writer's Profile
Bryce was born in California, and raised near Seattle, Washington! He's been living in Japan for about 5 years now, the first 3 spent studying at Temple University Japan. His main passion in life is writing and producing music, more specifically EDM if anyone is curious! He is very fond of snowboarding, cooking, traveling, playing video games; all of which he'd ideally enjoy with the company of his great friends.
This post may contain some affiliate links. When you click through and make a purchase we may receive some commission, at no extra cost to you.
Kyushu is the 3rd largest of the four main islands of Japan, and it is also the southwestern most. The region boasts a tremendously vibrant array of things to enjoy; namely the onsens of Oita, the ramen of Hakata, and some of the best tropical experiences in the more southern areas. There's no way to sum it up because there are so many things to do, so let's focus on a nationwide tradition and how to enjoy it in Kyushu: Hanami. Viewing cherry blossoms is the pinnacle of the spring season and is arguably one of the best times to visit Japan in general. So read on and enjoy learning about some of the most wonderful locations in Kyushu to experience Sakura and Hanami!
1. Kumamoto Castle (Kumamoto)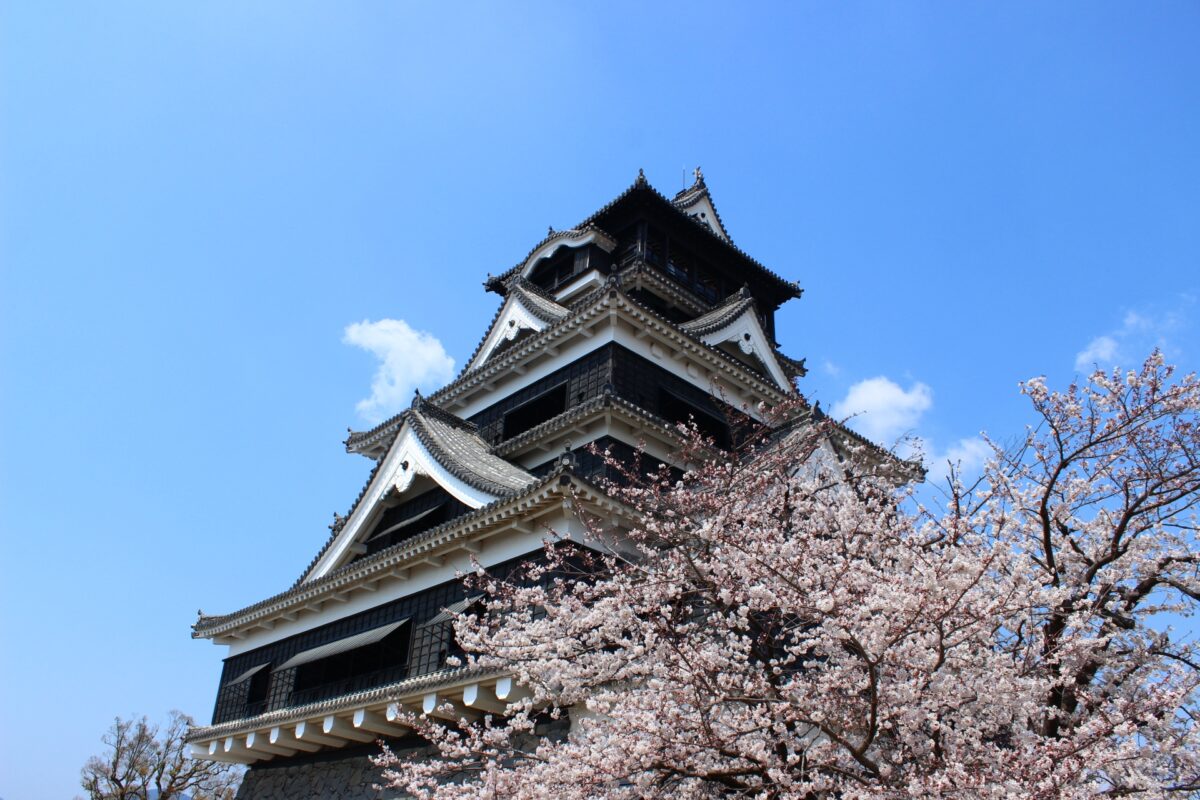 The Kumamoto castle experience is one of the most "complete" in Japan! Visitors can view many different buildings and parts of the castle. From 2016-2021, it was closed to the public after an earthquake caused significant damage. The castle was originally constructed in 1607 and took 7 years. It went on to play a major role in the Seinan Civil war, but is now a popular cherry blossom viewing location thanks to its 800 trees! This is a wonderful cherry blossom opportunity because of the historical aspect of the castle. Not to mention it is simply beautiful!
2. Maizuru Park (Fukuoka)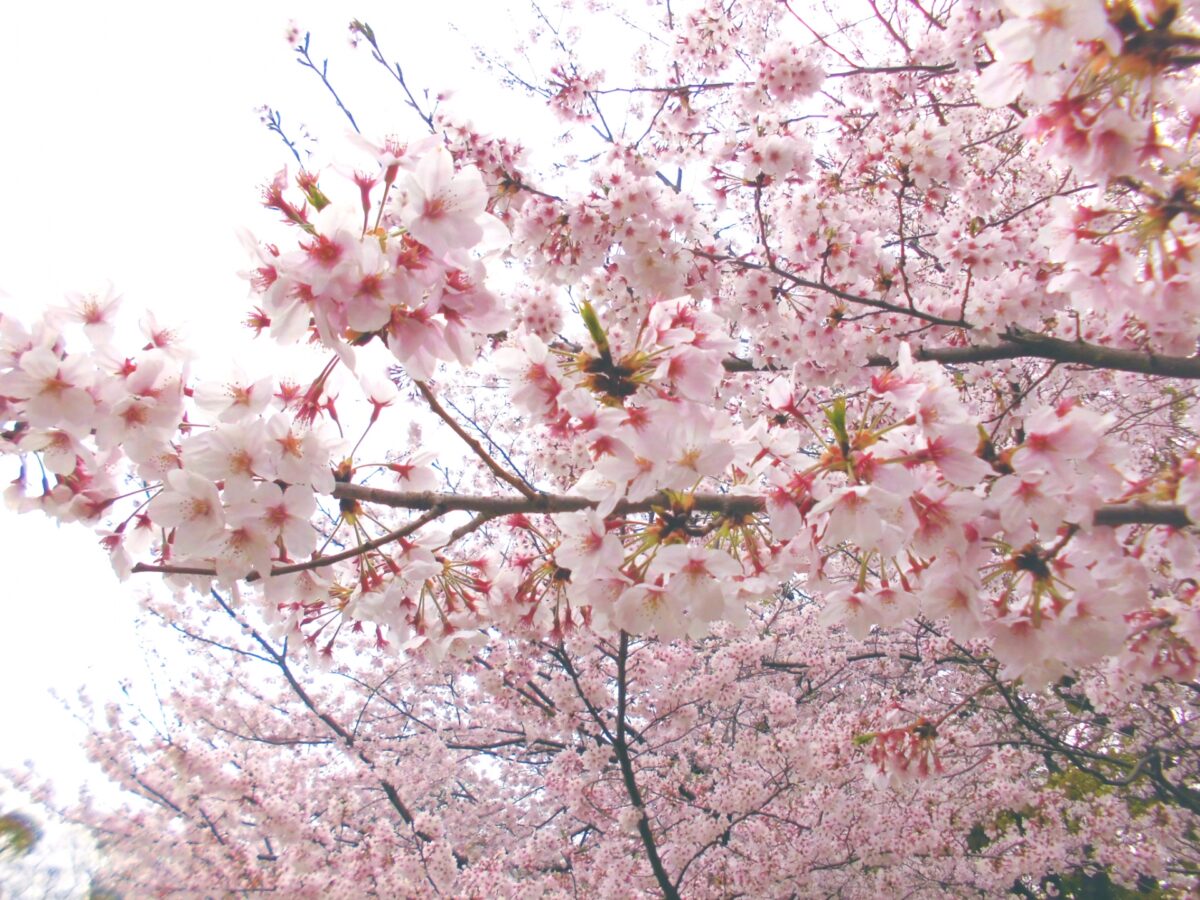 Fukuoka, the central area of Kyushu, offers the Maizuru Park near the downtown area of Tenjin. Complete with an athletic area, the park is a great place to view the cherry blossoms along with a smattering of other types of trees. If you enjoyed the idea of visiting a castle, you'll want to check out this location as it is an extension of Fukuoka Castle! Similar to Kumamoto, a pleasant combination of history and flowers.
3. Mifuneyama Rakuen (Saga)
This 500,000 square meter field at the base of Mt. Mifune is really a sight to see. The area's juxtaposition to the mountain is quite remarkable; the mountain is somewhat of a giant boulder with a shear wall that the area is directly next to. The cherry blossoms are also a sight to see, especially at night where they are illuminated next to the pond. Additionally, be sure to check out the statues resembling 500 buddha disciples!
4. Isshinji Temple (Oita)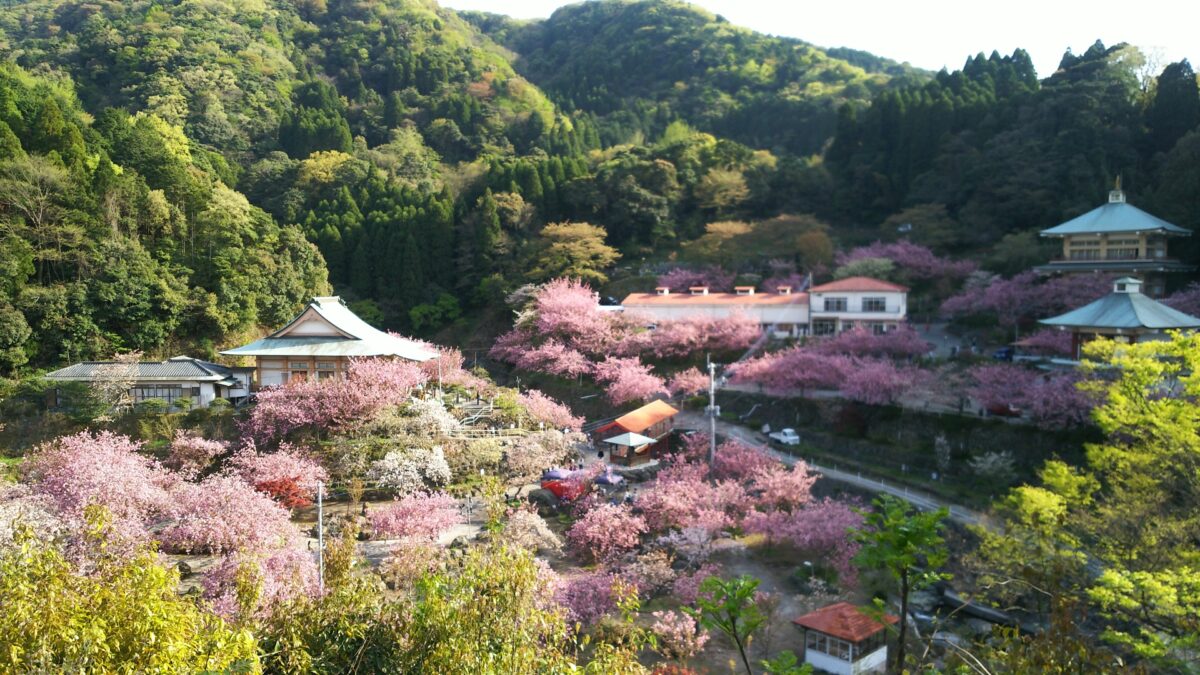 Another great opportunity for those who enjoy historical adventures is Isshinji Temple in the Onsen capital of Japan: Oita. They have a cherry blossom festival each year that is elegant and a wonderful experience at night! The temple itself features some Indian elements and was built in the 12th century. You'll be able to enjoy some old art here and buddha statues that were made from human ashes, quite interesting. Be sure to visit in the spring to enjoy a blissful cherry blossom experience!
5. Omura Park (Nagasaki)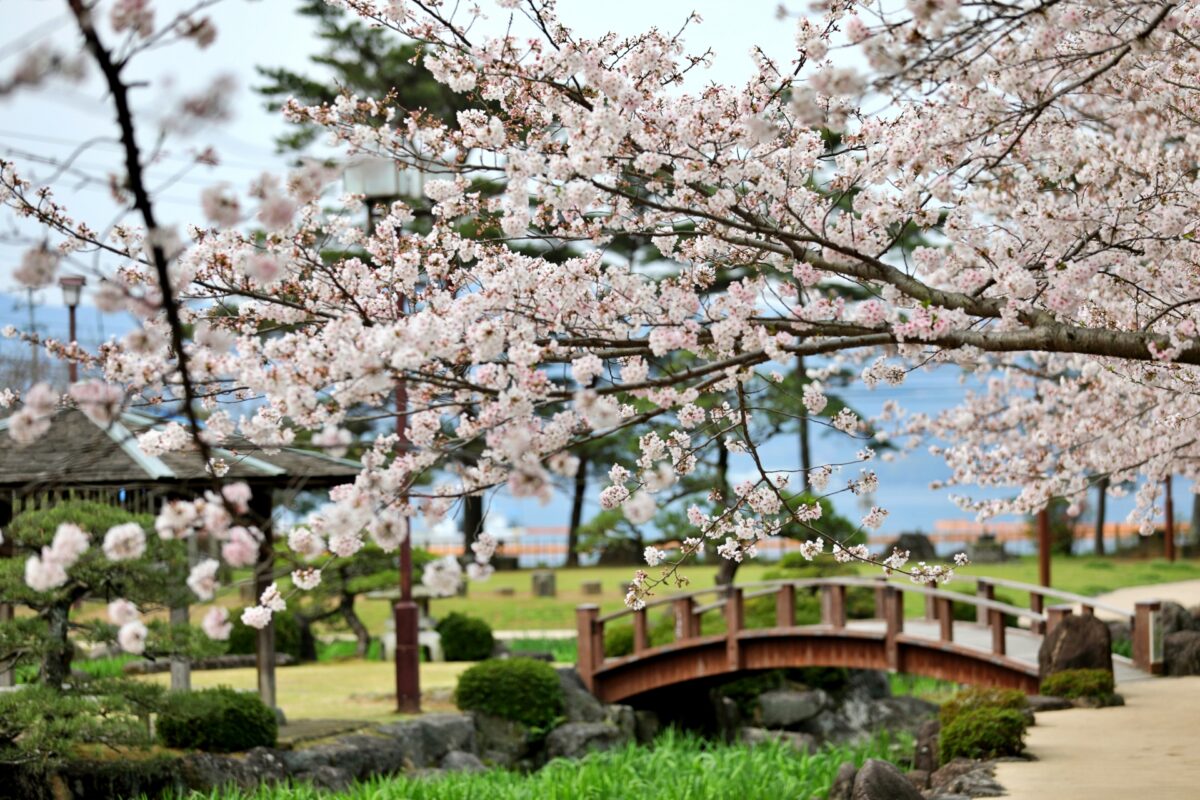 Nagasaki boasts one of Japan's top 100 cherry blossom viewing opportunities at Omura Park with over 2,000 trees! Many of which are of a specific variety, the Omura Sakura, which is uncoincidentally the city flower! People from all over Japan come to see this specific display of Sakura. In fact, there is a festival held from late March to early June complete with food vendors; a very complete experience for any cherry blossom enthusiast or enjoyer of nature and fun in general!
6. Mochio Park (Miyazaki)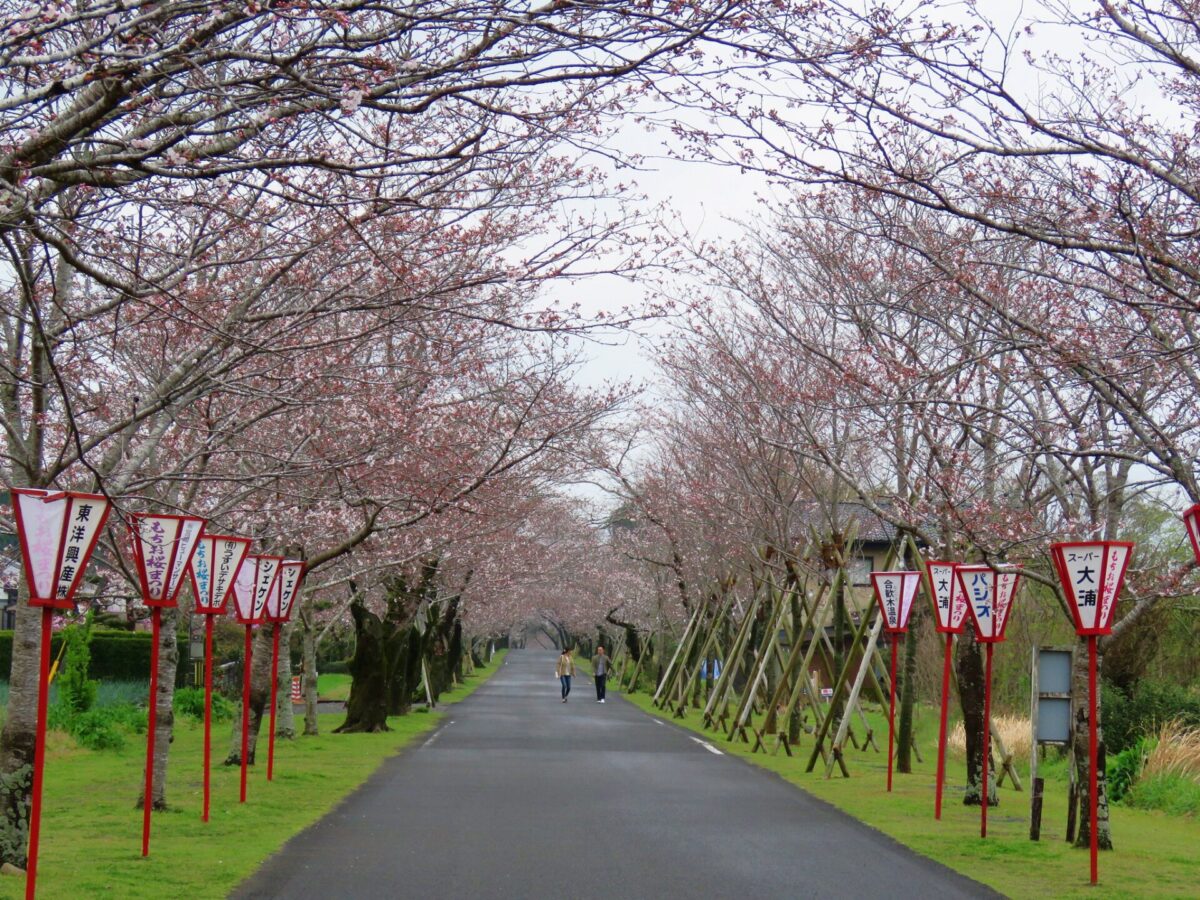 Another of Japan's top 100 cherry blossom locations is in the Miyazaki prefecture! Mochio Park is further attributed to its scenic waterfall and bridge. During the cherry blossom season the park is at its peak. The playground also makes the location remarkably kid friendly, and also features a shrine. The park is an optimal location for a family picnic!
7. Senganen (Kagoshima)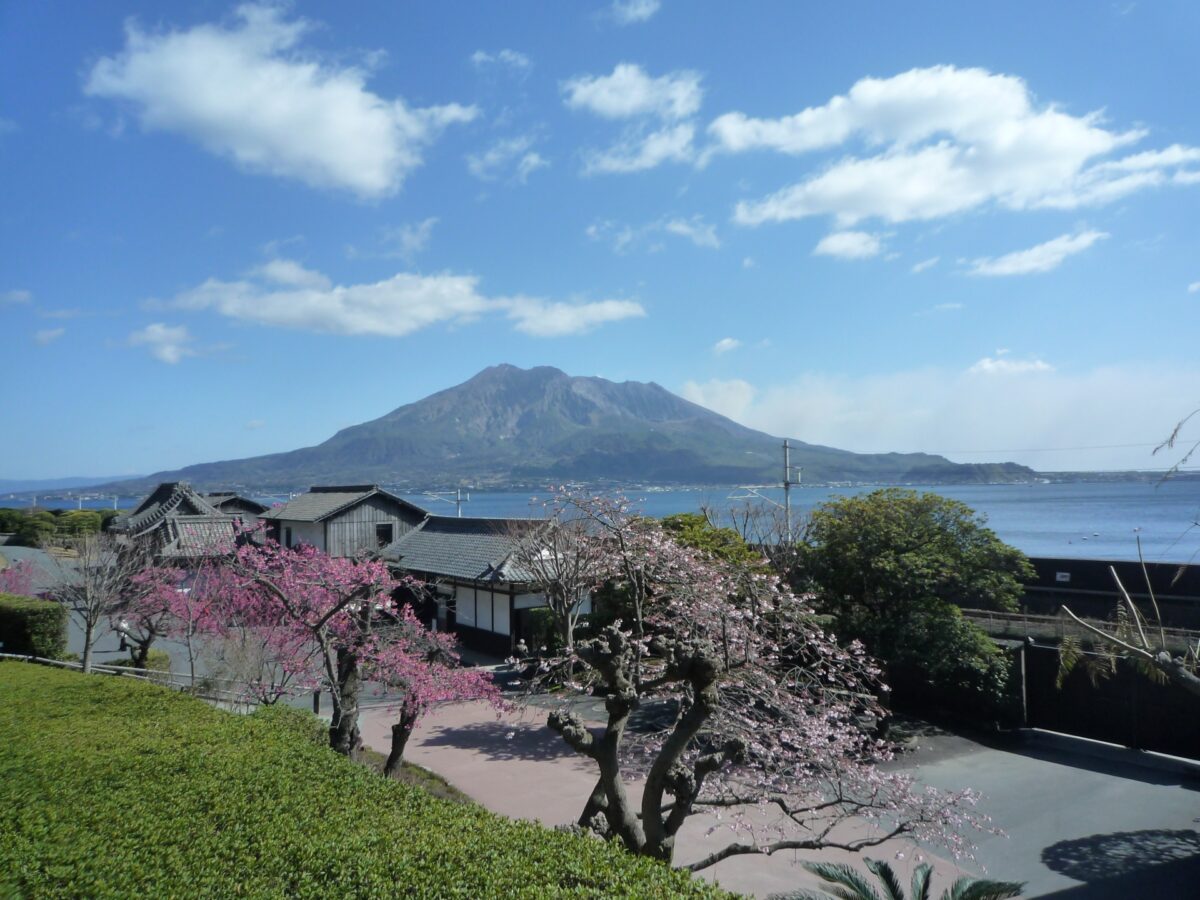 Kagoshima, a personal favorite area of Kyushu, boasts an elaborate garden, Senganen. It has an incredible amount of interesting and beautiful points to appreciate. You'll be able to stroll through an intricate Japanese garden and walk through a pristinely maintained feudal house. Oh yeah, the cherry blossoms! The garden is elevated to near perfection when the cherry blossoms bloom. As Kagoshima is quite far south, it's important to note that they will bloom a bit earlier than other locations! Even if you miss the blossoms, this is still an extraordinary place to see a variety of tropical foliage.
8. Tadamoto Park (Kagoshima)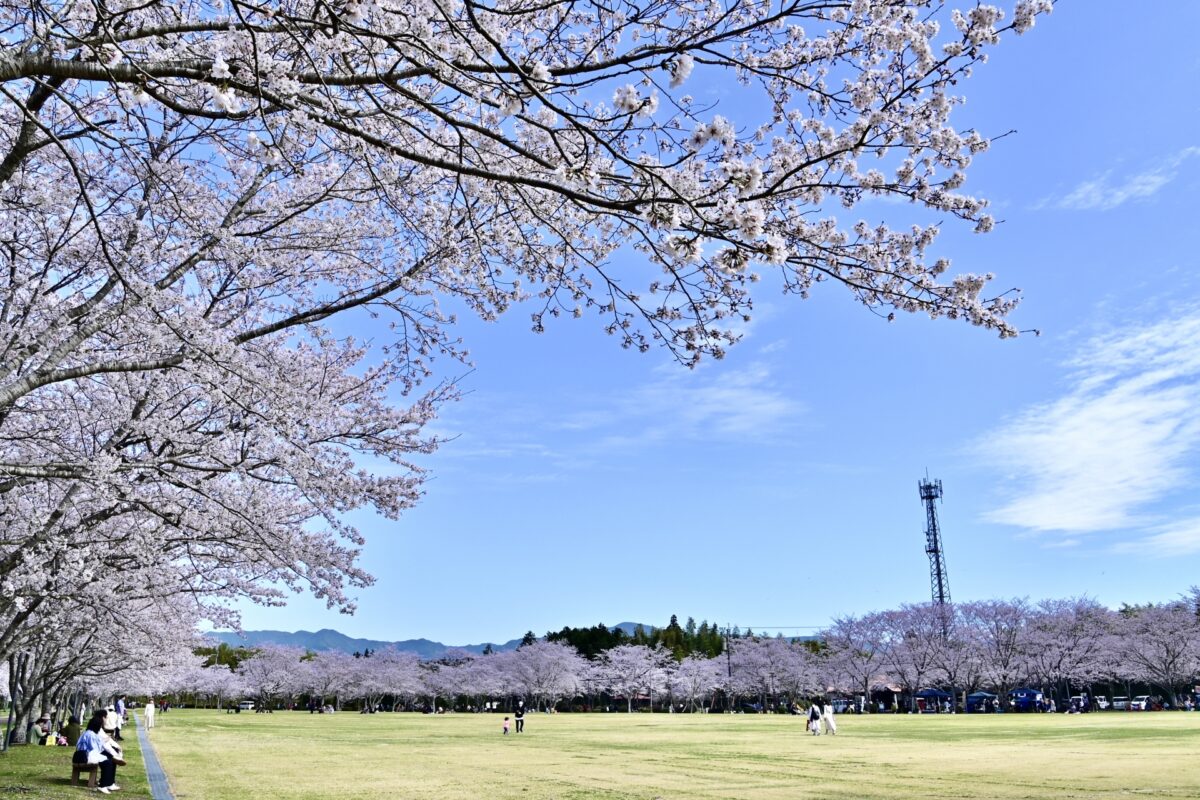 Also in Kagoshima, but a bit further north is Tadamoto Park. This prominent, top-100 experience is a bit harder to get to than some others (Kagoshima public transportation in general is a bit more spaced out than more metropolitan areas) and you'll need to take a 60 minute bus ride there! But, rest assured its vibrant collection of 1000 trees combined with its festival makes that trip more than worth it the hardly inconvenient bus ride.
9. Nishi Park (Fukuoka)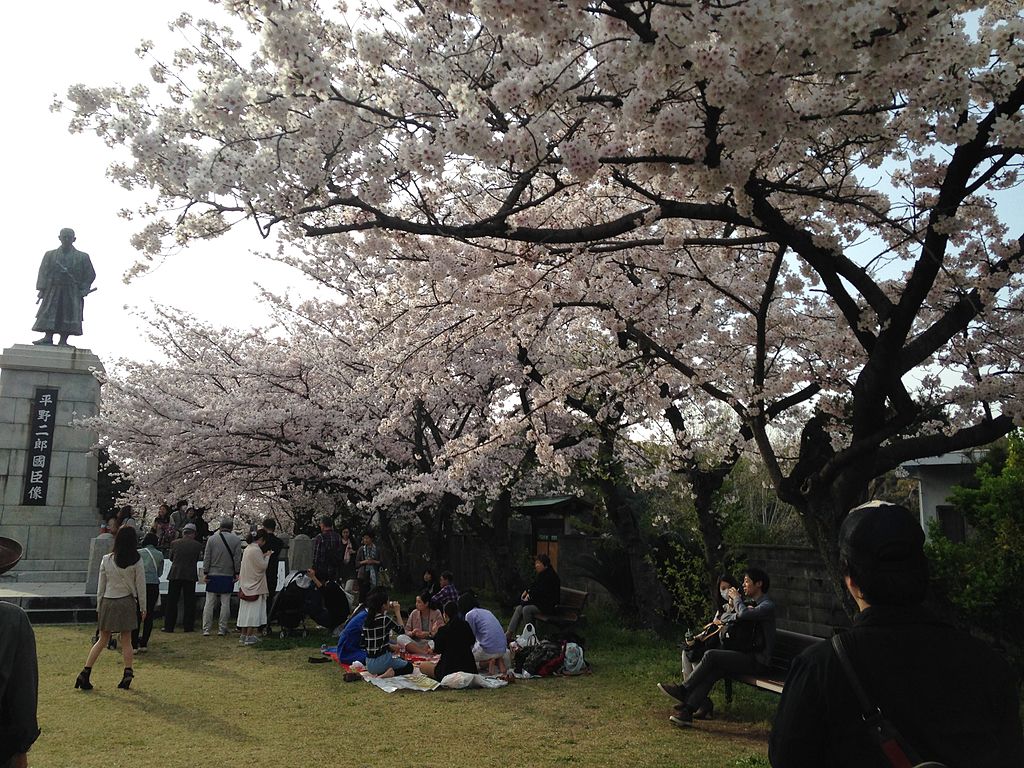 Heading back to the more central Fukuoka prefecture, Nishi park is a great opportunity for runners! But, don't run too fast or you'll miss out on all the beautiful cherry blossoms. Why is Nishi park great for runners? Well, there are a considerable amount of running trails throughout the park! It's also very well suited, much like Mochio, for picnics and family fun. Be sure to check out the observatory for some great views of Hakata bay and its islands!
10. Ogi Park (Saga)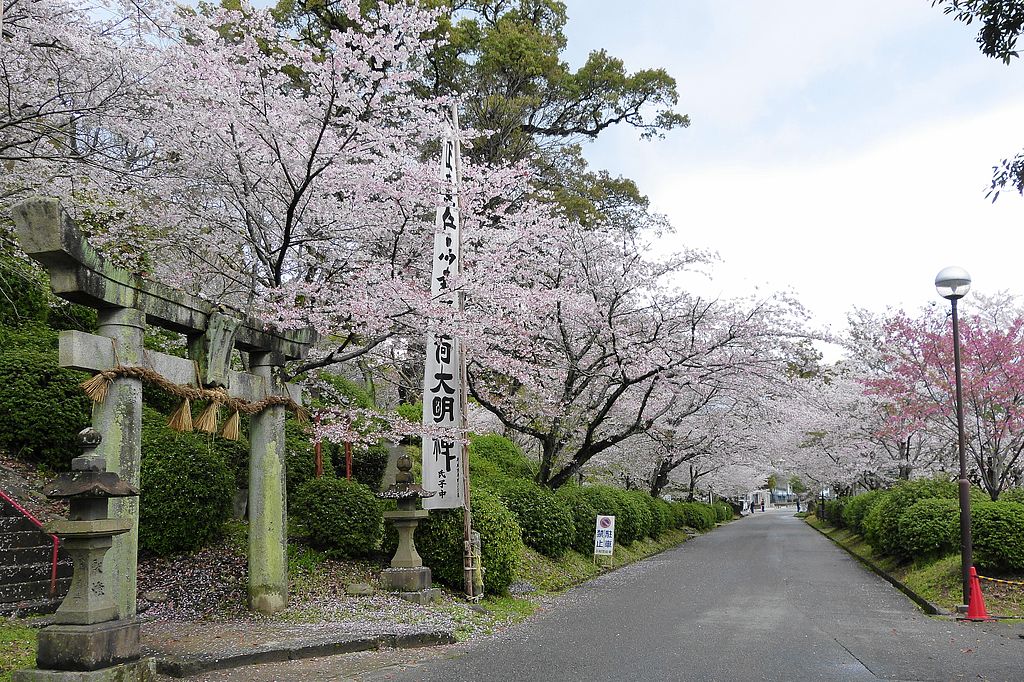 Boasting an astonishing 3000 trees, some of which droop artfully over the water, Ogi Park in Saga is another of the top 100 cherry blossom locations. Aside from the amount of trees, some contributing factors to this park's prominence are the fireflies, 5000 bamboo lanterns, and a 350 year old conifer. Like many of the other parks, the greatest time to visit the park is when the cherry blossoms bloom, but it clearly has some other spectacular qualities.
Japan Wonder Travel Tours
Japan Wonder Travel is a travel agency that offers guided tours throughout Japan.
From private walking tours to delicious Food and Drink tours, we can help you organize the best tours just for you! If you want to explore Japan and learn more about the history and backstories of each area you are visiting, our knowledgeable and friendly English speaking guides will happily take you to the best spots!
In addition, we can provide you with any assistance you may need for your upcoming trip to Japan, so please feel free to contact us if you have any questions or need some help!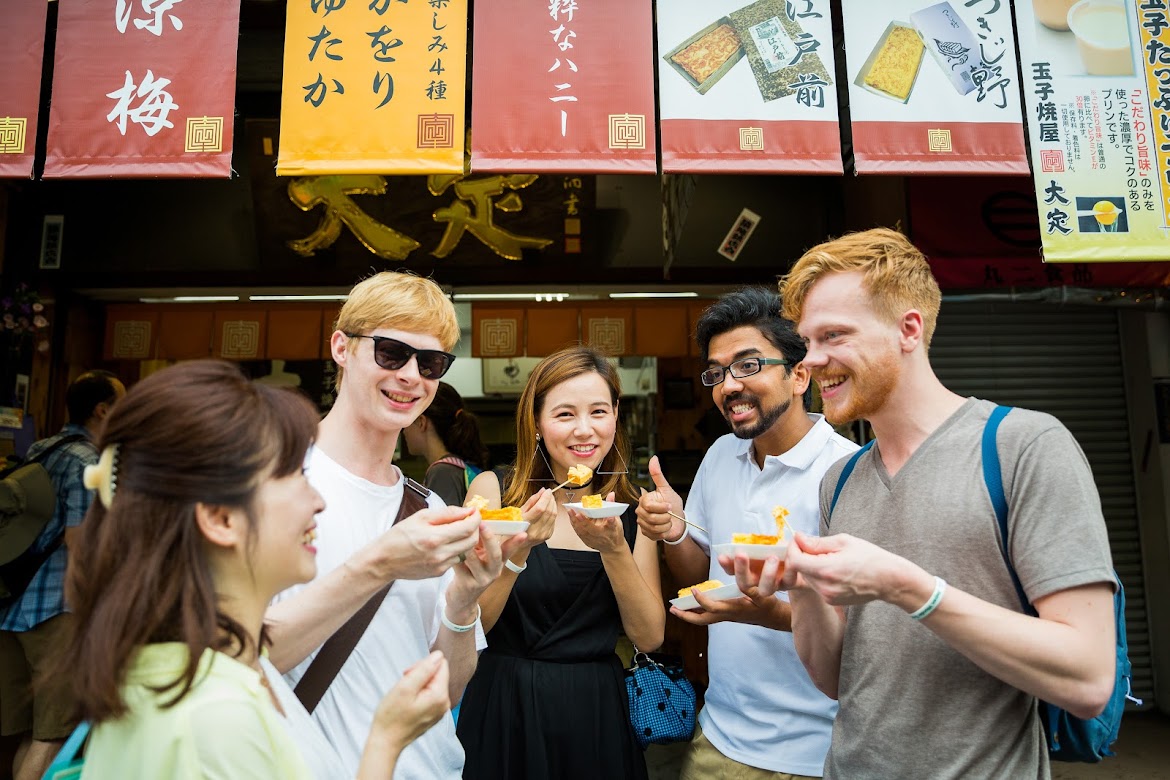 ▶Tokyo 1–Day Highlights Private Walking Tour (8 Hours)
There's no better way to explore an area than taking a tour with a knowledgeable local guide. You will have the chance to learn about the history and interesting background stories of Tokyo, as well as discover some hidden gems which can be hard to do without a guide.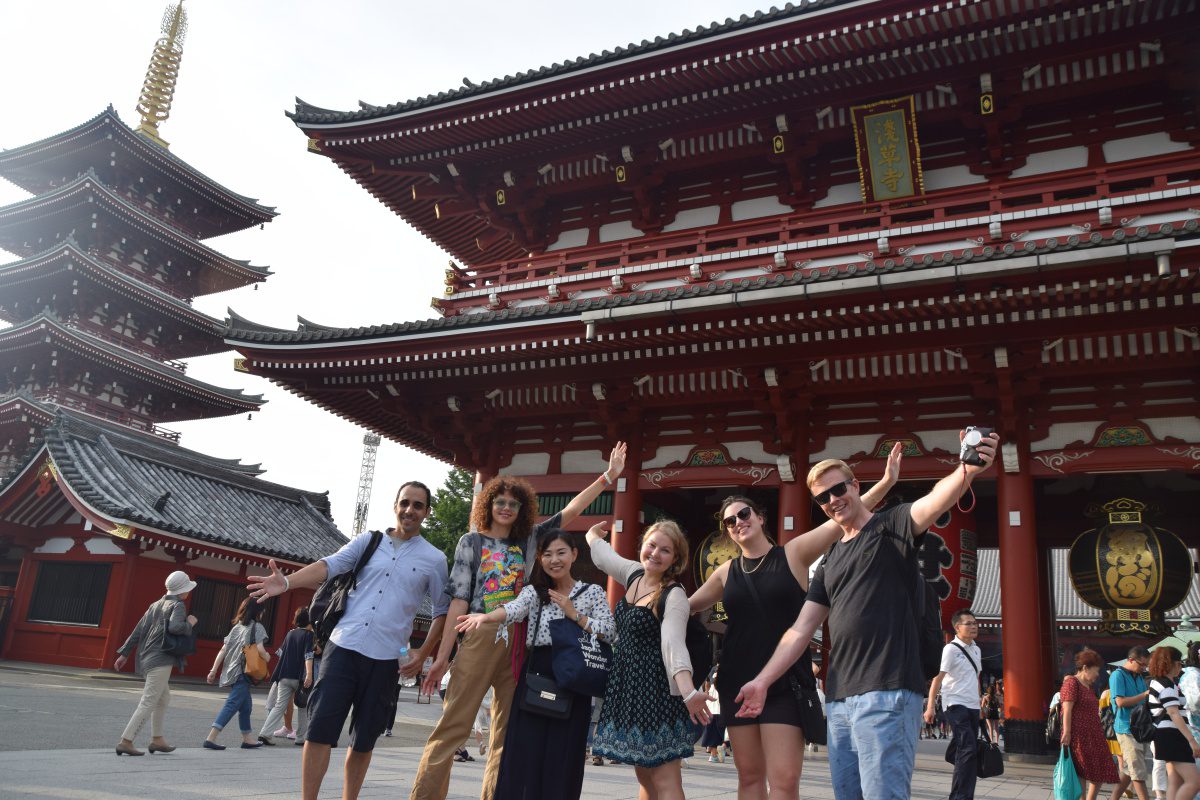 ▶Mt. Fuji Day Trip Bus Tour from Tokyo
Experience the breathtaking views of Mt. Fuji by visiting the highlights of the area on our guided sightseeing bus tour! Departing from Shinjuku in central Tokyo, you can travel comfortably to all of the best spots in the area by bus.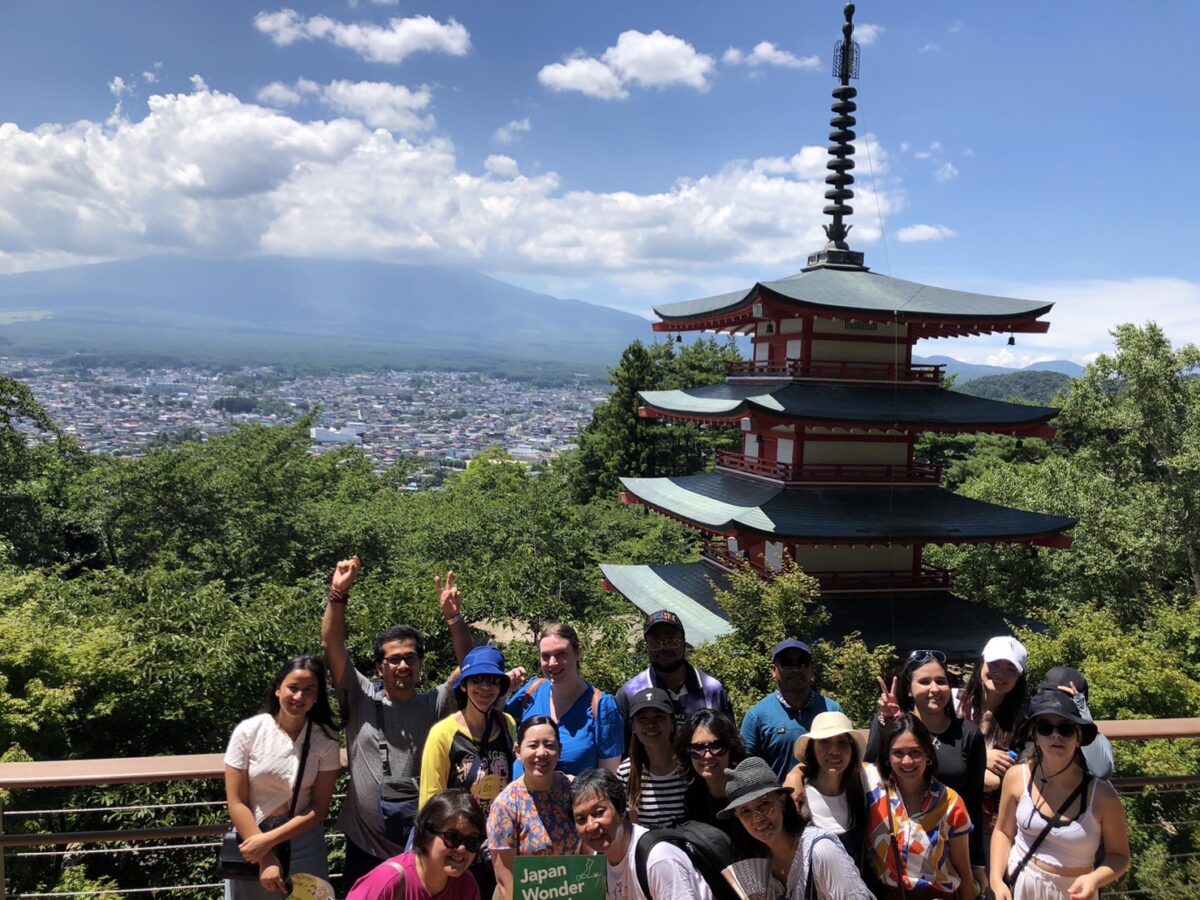 ▶Kyoto Private Full Day Walking Tour
On this full-day private tour of Kyoto, you will be able to see the highlights of Kyoto in just one day and at the same time develop a deeper understanding of both the culture of the area and Japan as a whole.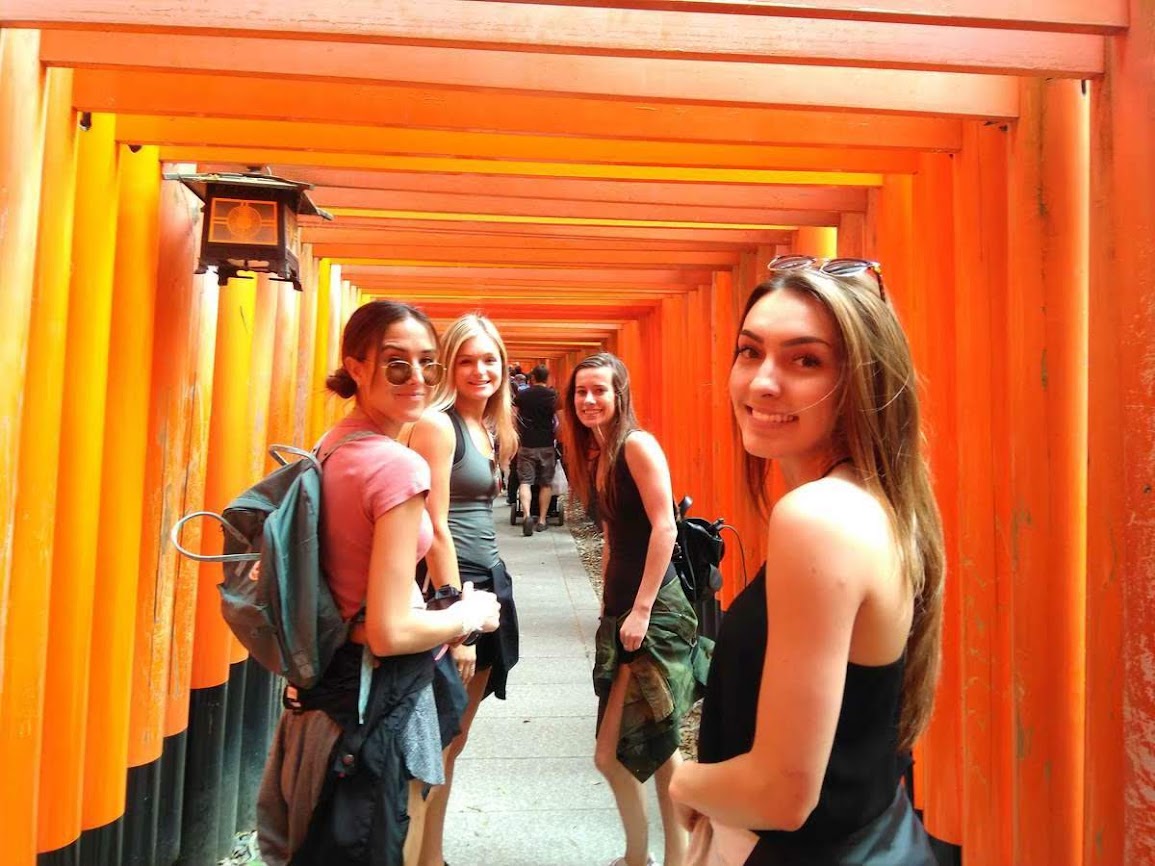 Find the other Tours
▶Tour Packages
If you want to make travel easier, we suggest you look into tour packages.There are a wide range of tour packages out there to suit the accomodate for each traveler needs. Click the button below to find the best tour package from various Tour Operators!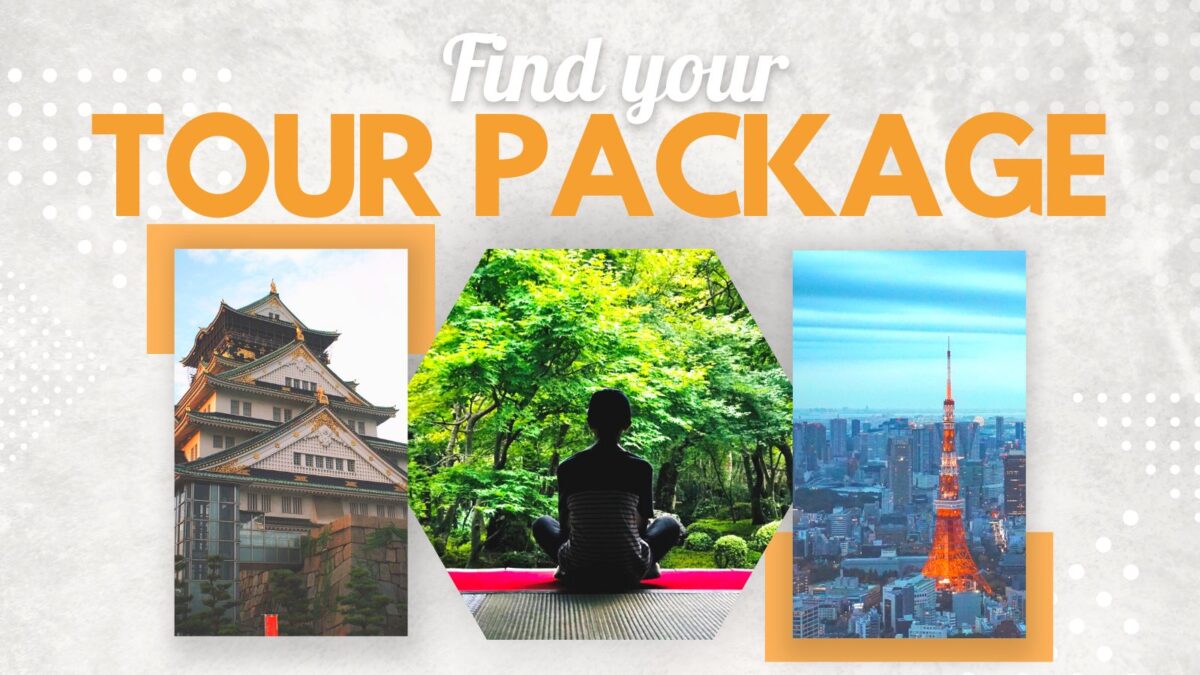 Follow us on Instagram, Facebook, Twitter, and TikTok for more travel inspiration. Or tag us to get featured!
Happy traveling!
Stay informed of the best travel tips to Japan, the most exciting things to do and see, and the top experiences to have with the Japan Wonder Travel Newsletter. Once every two weeks we will introduce you to our latest content.
Other articles you might be interested in