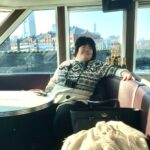 Writer's profile
Mao Goto is a Japanese freelancer who was born in Hayama, Kanagawa prefecture, and raised in Tokyo. Since 2016 she lives in the Taito Ward, home to a lot of Japanese culture hotspots such as Asakusa, Akihabara, and Ueno. She has been interested in the field of English education in Japan and got her Master's degree in March 2020. A lover of photography, travel, sweets, and cross-stitch. Contact her via Facebook.
This post may contain some affiliate links. When you click through and make a purchase we may receive some commission, at no extra cost to you.
Haneda Airport serves as the primary air gateway to Tokyo, welcoming countless tourists from all corners of the world on a daily basis while also facilitating the departure and return of Japanese citizens. Did you know that there are over 77 restaurants in Haneda Airport? Haneda Airport has three terminals in total, each of which has a variety of Food Options. No matter which terminal you enter you can enjoy a delicious meal! In this article, we will introduce some of the best Japanese restaurants at Haneda Airport for you to sample on your travels.
1. Tsurutontan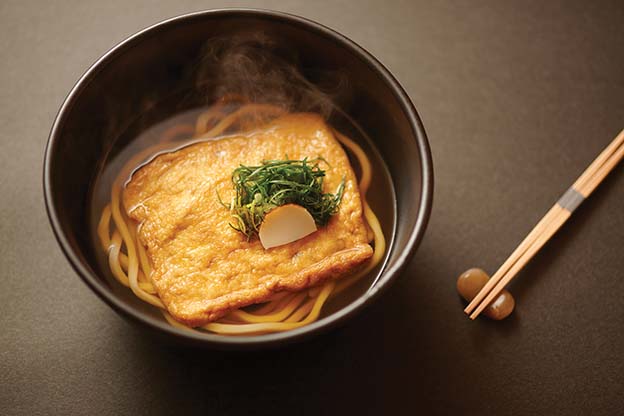 Tsurutontantan is a renowned restaurant situated in Haneda Airport's third terminal. They specialize in authentic Sanuki udon noodles, which are prepared using traditional Sanuki udon techniques. What makes this udon restaurant unique is the length of its udon noodles. Just one noodle measures approximately 70 centimeters long (27.5 inches), making for quite a hearty dish. If you're a big fan of udon and want to indulge yourself, there's also a complimentary service that allows you to add up to three additional balls to your meal.
Official Website: Tsurutontan (Only in Japanese)
2. Ramen Setagaya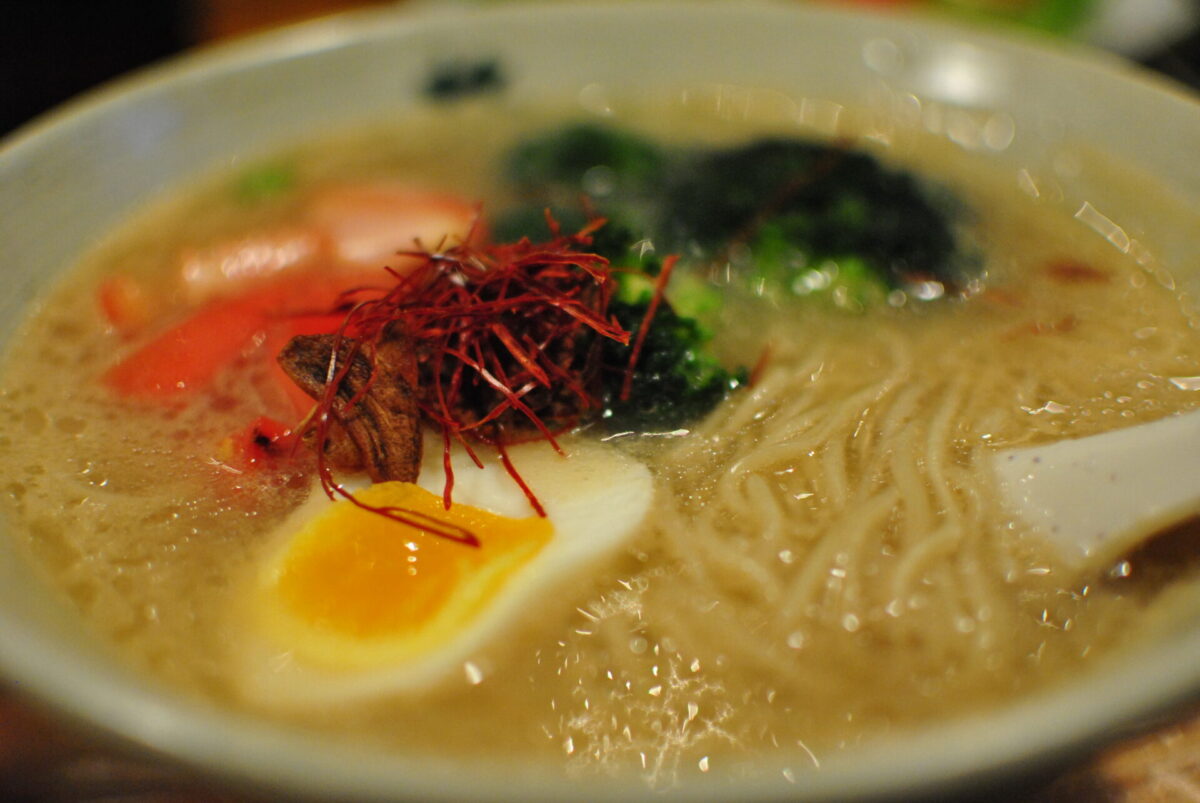 Setagaya Ramen is well known for its specialty of delicious soy sauce-based ramen. This specialty is made by slowly simmering two kinds of dried sardines, dried shiitake mushrooms, dried bonito flakes, and other ingredients in aged soy sauce, making for a rich, thick soup broth. The noodles are made of Japanese wheat, and have a slightly sticky texture, and a hearty satisfying taste to complement the broth. With a traditional Japanese interior and atmosphere, this restaurant makes for quite the airport experience! Why not start your trip to Japan with a bowl of shoyu ramen?
Official Website: Ramen Setagaya
3. Ningyocho Imahan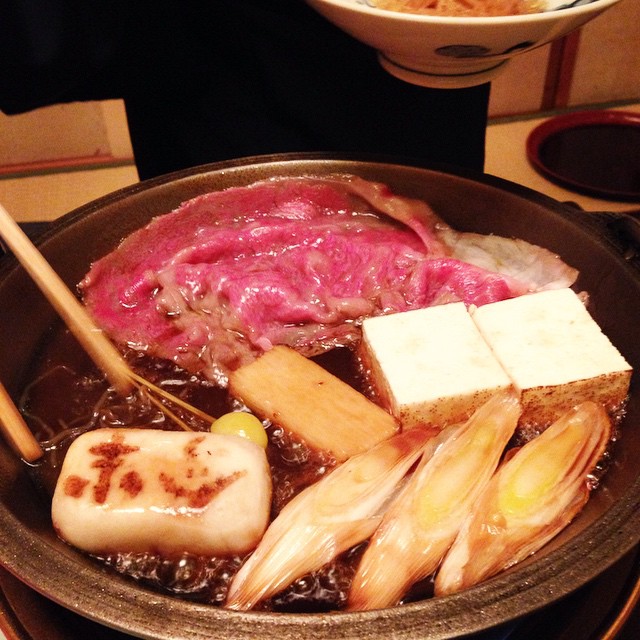 Based in Ningyocho and Considered one of the best sukiyaki restaurants in Tokyo, Imahan has multiple locations with notable branches in Ginza, Yurakucho, as well as many other Japanese cities. But did you know that Imahan also has a branch in Haneda Airport? The restaurant's high-class Japanese restaurant-like appearance is sure to thrill visitors and offer a little slice of a traditional sukiyaki experience before a long flight. The sukiyaki served at this restaurant is also extremely elegant. Their thinly sliced Japanese wagyu beef boasts a lovely pink and white marbling that's sure to whet your appetite. Once tossed in Imahan's secret sukiyaki sauce and grilled, the beef simply melts in your mouth. If you're on the lookout for the finest sukiyaki to be had in an airport, this is definitely the place to be.
Official Website: Ningyocho Imahan
4. Ariso Sushi
Sushi's worldwide renown makes it one of the most popular gourmet foods to try when you come to Japan. So why not get some just as you touch down at the airport? Ariso Sushi, located in Haneda Airport, is committed to providing customers with the highest quality Edo-mae style sushi. Their goal is to deliver natural ingredients in their freshest state to ensure customer satisfaction. Their dedication to freshness in their fish is evident as they procure their fish daily from the Toyosu Market, where a diverse selection of fresh fish is always available. Sushi is a popular dish representative of Japanese cuisine and is enjoyed worldwide. If you find yourself at Haneda Airport, why not try authentic sushi?
Official website: Ariso Sushi (Only in Japanese)
5. Tempura Sakitei
Tempura is a crispy gourmet dish consisting of a variety of ingredients wrapped in a golden batter and fried; Freshly fried tempura makes for a crunchy and delicious meal that goes great with rice and ponzu sauce. You can also enjoy delicious tempura dishes at the Haneda Airport! Tempura Sakitei's signature dish is "Ten-don", a bowl of rice topped with freshly fried tempura and a rich sweet, and spicy house sauce. Tempura Sakitei is open 24 hours a day, so you can have a delicious bowl of tempura even after a late-night arrival or early in the morning before your flight departs.
Official Website: Tempura Sakitei
6. Yakiniku Champion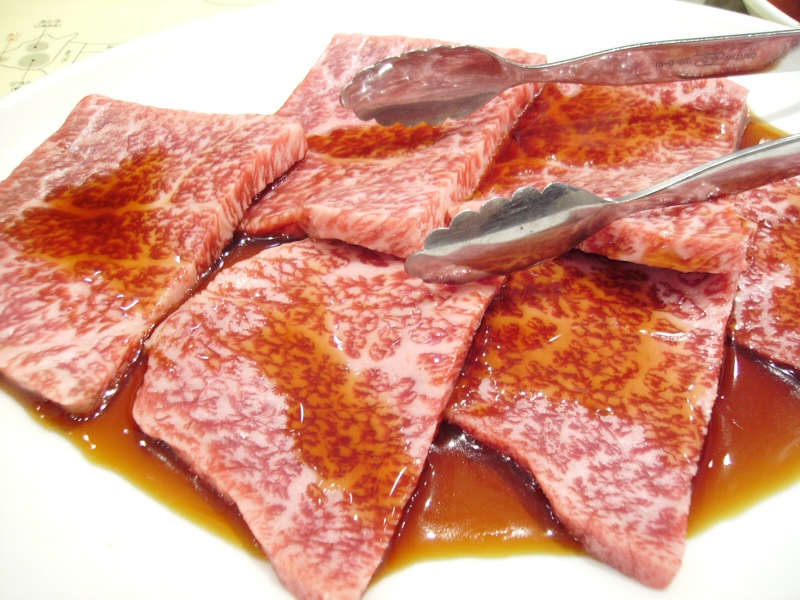 Yakiniku Champion is a yakiniku specialty restaurant headquartered in Ebisu known for serving the highest quality A5-ranked Japanese beef. The restaurant doesn't order meat in bulk from brands. Instead, they inspect the meat themselves to ensure it meets their high-quality standards. They also offer rare premium cuts of Wagyu beef, so you will be able to enjoy the mouth-watering goodness of Wagyu beef yakiniku to the fullest. The moment you put Wagyu yakiniku in your mouth, you will be captivated by the tender texture and flavor of the meat so stop by Yakiniku Champion to give yourself this quintessential flavor experience.
Official Website: Yakiniku Chanpion
7. Marugameseimen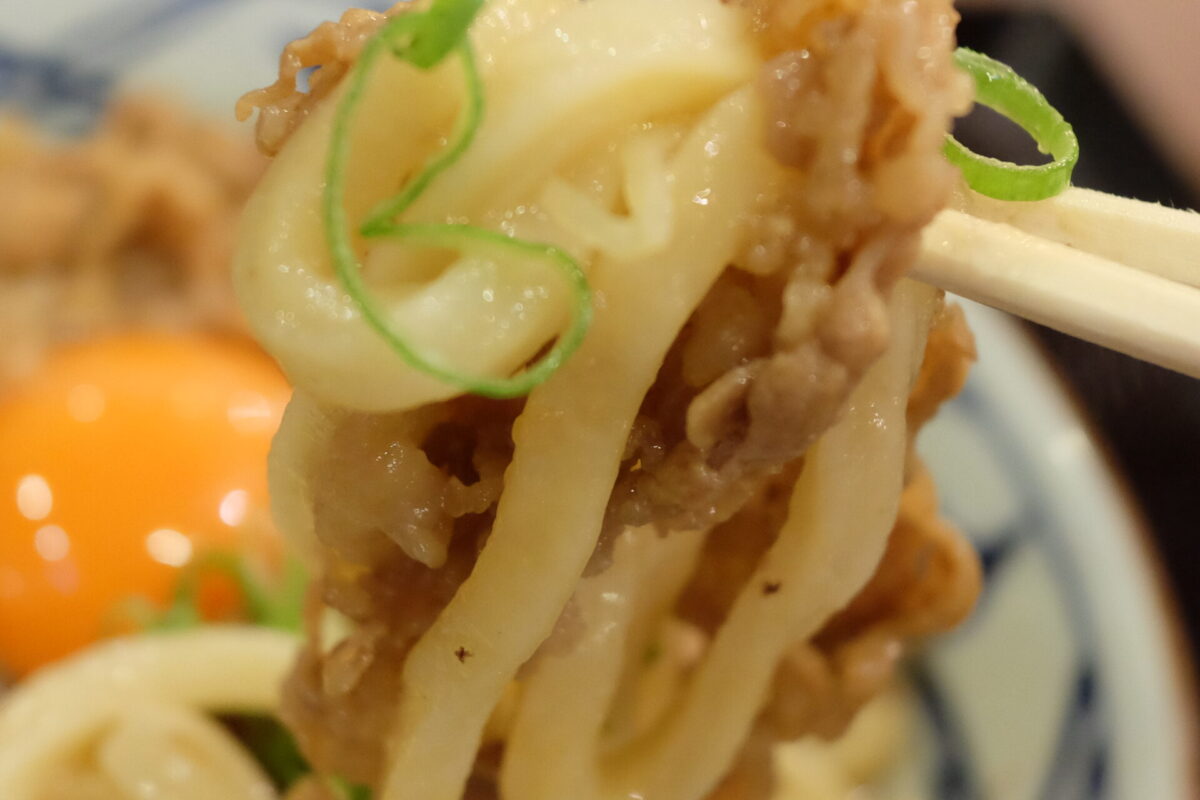 One of the most famous udon noodle chains in Japan is Marugame Seimen. Their popularity stems from their reasonably priced udon noodles that are handmade each day in-house. Offering authenticity at astounding prices they are a must-eat that won't break a traveler's bank account! Their "kake udon", is a menu item consisting of freshly boiled udon, costs less than 500 yen! At Marugameseimen you can eat authentic udon at a very low price. The restaurant opens each day at 7:30 am, so you can easily use it as a quick and hearty airport breakfast!
Official Website: Marugameseimen
8. The Minatoya Lounge
A well-known soba eatery in Toranomon,  renowned as a "legendary soba restaurant", has collaborated with Mercedes-Benz to establish a new restaurant at the Haneda Airport. A luxurious soba restaurant; The Minatoya Lounge continues to serve soba noodles that live up to the skills of that famous Toranomon soba restaurant while embodying the excellence and class of the Mercedes-Benz brand. Their signature dish, "Meat Soba" is superbly addictive featuring a thickly seasoned sauce and spicy raayu (Chinese chili oil). You can also choose between cold and hot dishes, making for a great meal regardless of the weather. The soba of this legendary restaurant at Haneda Airport is some of the best soba noodles you will ever eat, all just before taxiing the runway on your upcoming adventures! 
Official Website: The Minatoya Lounge
9. Cuud
At Cuud, which features a sleek black interior, there are only two items on the menu: curry udon and tomato curry udon. As you can see Cuud's signature dish is curry udon. In the kitchen, curry soup based on Japanese broth is made by slowly simmering seasonal vegetables, and then combined with udon noodles whose chewy texture creates a great flavor and texture match. If you would like to try both types of dishes, there is a "half and half" menu option that allows you to taste both of the Cuud's different flavors of udon. Truly a recommended dish with a strong taste of vegetable broth and spice!
Official Website: cuud
10. Soba Kappo AZUMINO
Soba Kappo Azumino is a soba specialty restaurant where you can enjoy authentic Shinshu-style soba; Shinshu being an old province noted for its quality of Soba noodles. The most popular among these noodle types is the "Hawasabi Soba". This soba is made with wasabi carefully grown in Azumino, Nagano Prefecture. The spiciness of the wasabi makes for a fresh and appetizing dish. Soba Kappo AZUMINO also offers sake, which goes perfectly with the soba and is recommended to complete your pre-flight meal! 
Official Website: Soba Kappa AZUMINO
In this article, we looked at some of the gourmet restaurants that can be enjoyed at Haneda Airport before your next adventure! While we highlighted some of the Japanese cuisine options such as udon, ramen, and sukiyaki, there is also Italian cuisine, casual cafes, and other spots worth visiting to whet your travel appetite. Next time you fly, enjoy a rich gourmet world at Haneda Airport!
Japan Wonder Travel Tours in Tokyo
Japan Wonder Travel is a travel agency that offers guided tours throughout Japan.
From private walking tours to delicious Food and Drink tours, we can help organize the best tours just for you! If you want to explore Japan and learn more about the history and backstories of each area you are traveling in, our knowledgeable and friendly guides will happily take you to the best spots!
In addition, we can provide you with any assistance you may need for your upcoming trip to Japan, so please feel free to contact us if you have any questions or need some help!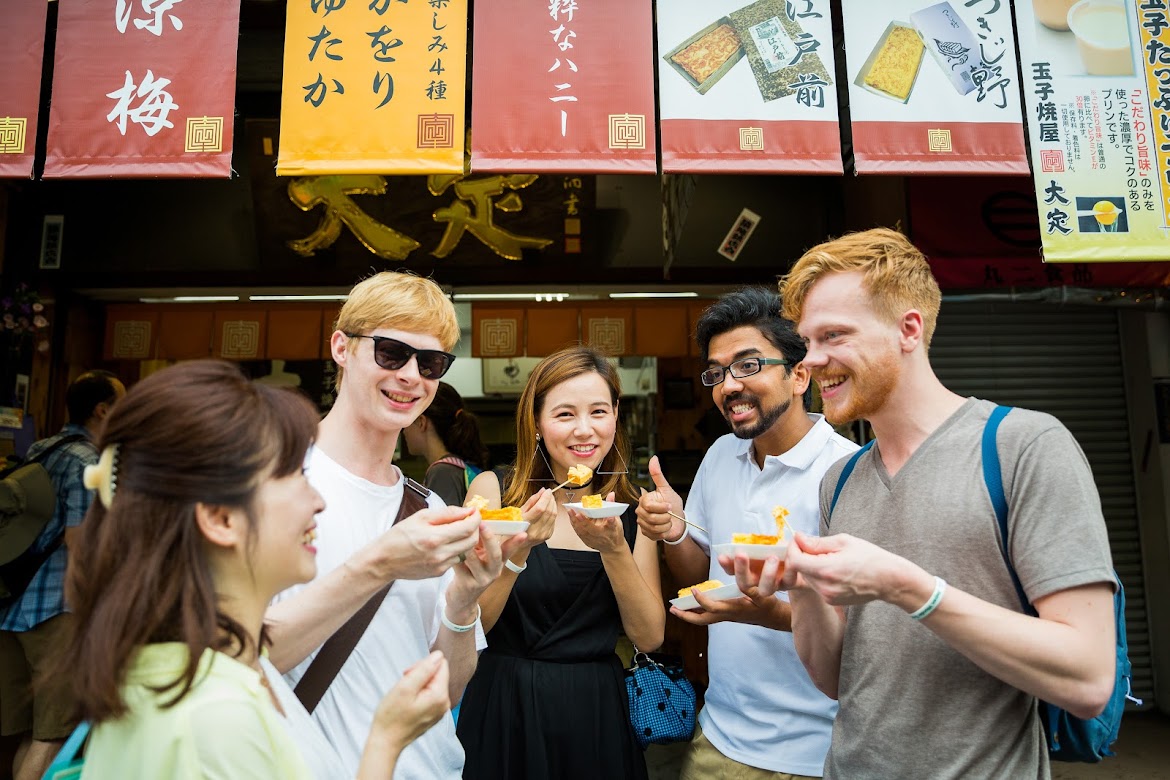 ▶Tokyo 1–Day Highlights Private Walking Tour (8 Hours)
There's no better way to explore an area than taking a tour with a knowledgeable local guide. You will have the chance to learn about the history and interesting background stories of Tokyo, as well as discover some hidden gems which can be hard to do without a guide.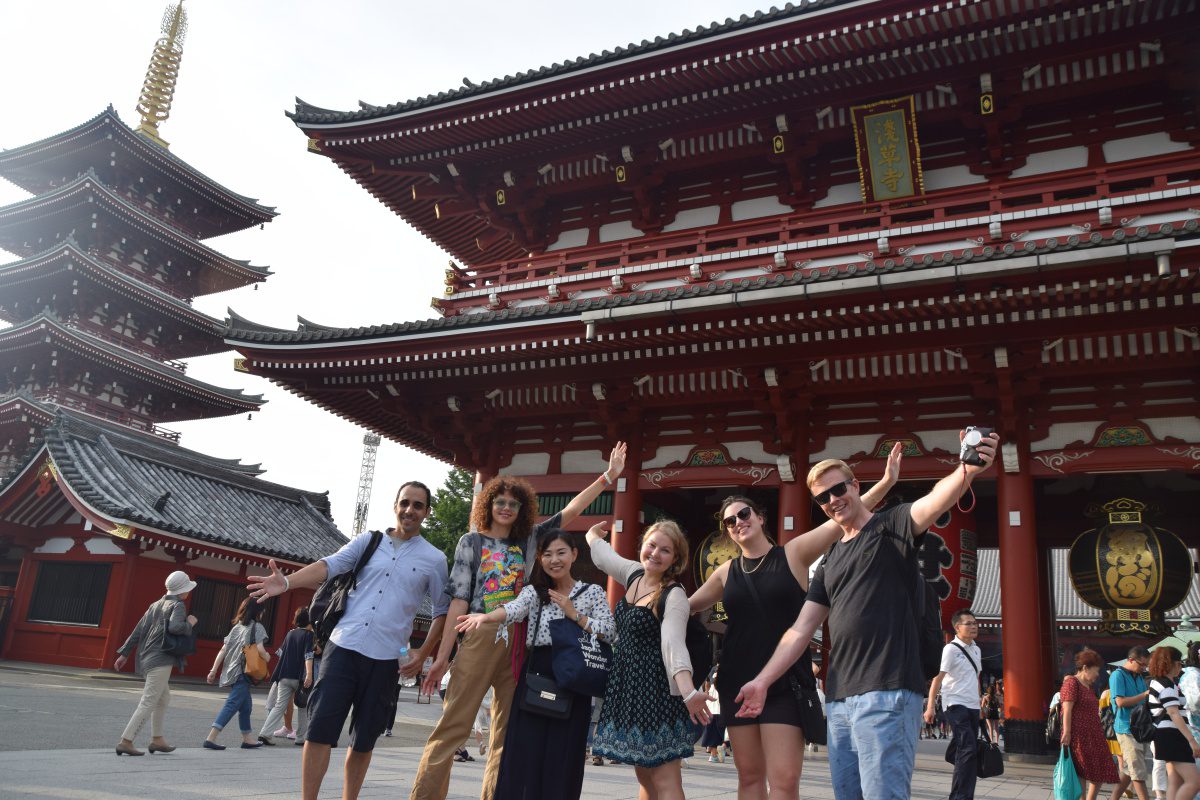 ▶Shinjuku Bar Hopping Tour: Experience Tokyo's Nightlife in Izakaya
Check out the best spots in Shinjuku while bar hopping through the lively and vibrant area. Try some delicious local food and drink as you explore the narrow yet photogenic alleys that the town has to offer. Experience Japanese izakaya culture and drink in Shinjuku like the locals!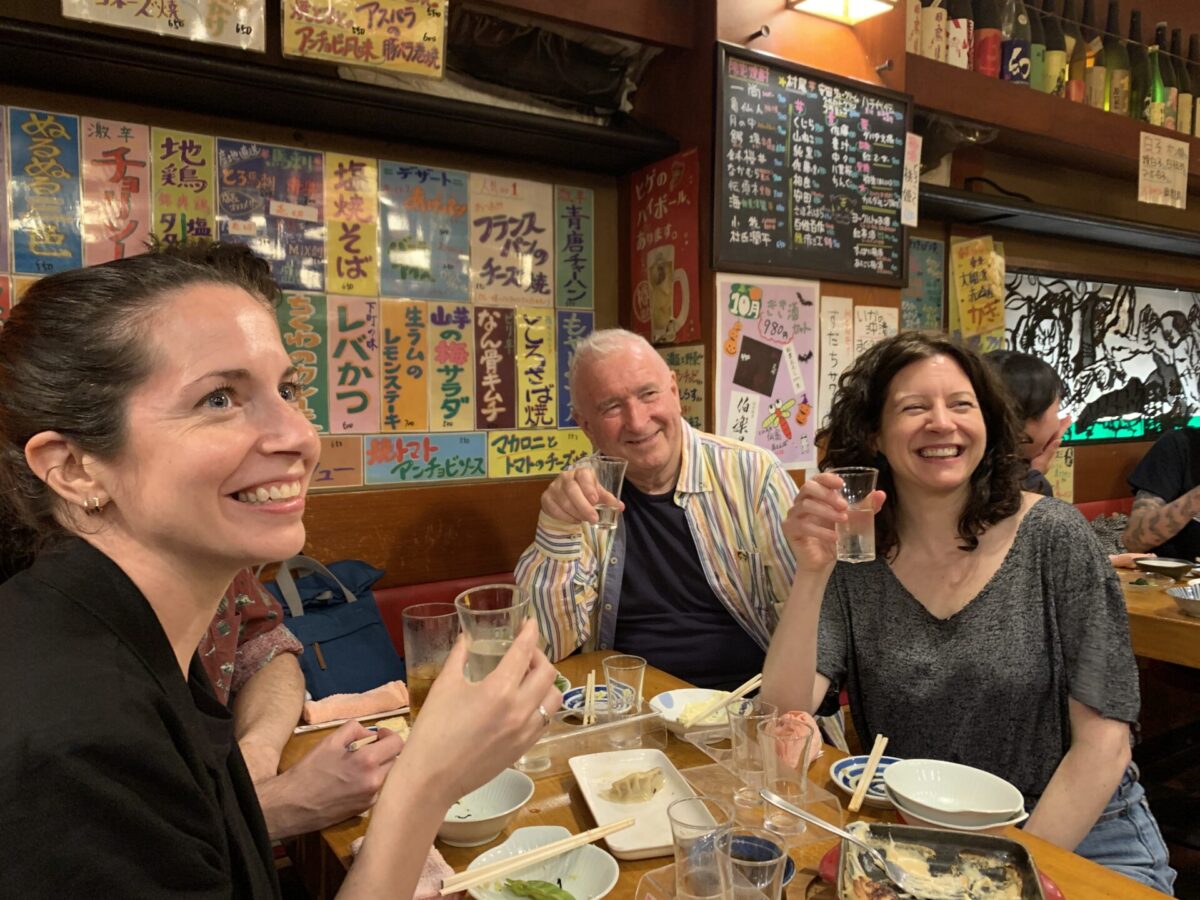 Find the Other Tours
▶Tour Packages
If you want to make travel easier, we suggest you look into tour packages.There are a wide range of tour packages out there to suit the accomodate for each traveler needs. Click the button below to find the best tour package from various Tour Operators!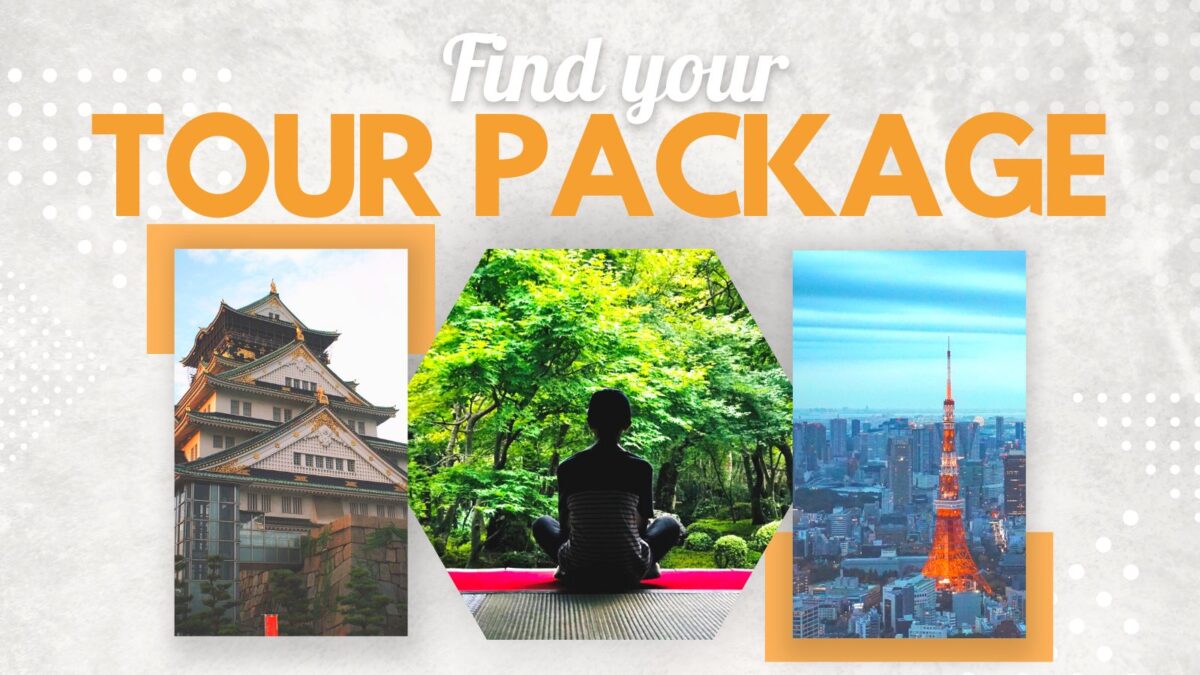 Follow us on Instagram, Facebook, Twitter, and TikTok for more travel inspiration. Or tag us to get featured!
Happy traveling!
Stay informed of the best travel tips to Japan, the most exciting things to do and see, and the top experiences to have with the Japan Wonder Travel Newsletter. Once every two weeks we will introduce you to our latest content.
Recommended Articles: