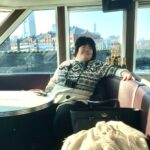 Writer's profile
Mao Goto is a Japanese freelancer who was born in Hayama, Kanagawa prefecture, and raised in Tokyo. Since 2016 she lives in the Taito Ward, home to a lot of Japanese culture hotspots such as Asakusa, Akihabara, and Ueno. She has been interested in the field of English education in Japan and got her Master's degree in March 2020. A lover of photography, travel, sweets, and cross-stitch. Contact her via Facebook.
This post may contain some affiliate links. When you click through and make a purchase we may receive some commission, at no extra cost to you.
What is the first thing you would like to do when you travel to Japan? Eat gourmet food? Visit tourist spots? There are many ways to enjoy yourself, but this time, why not experience Japanese handmade crafting? Japan has many traditional crafts and cultures, and among them, handmade experiences are one of the most unique ways to enjoy them. Why not experience Japanese culture and techniques through various genres of handmade experiences? This article introduces 10 of the most recommended handmade experiences that can be enjoyed by foreigners visiting Japan.
1. Japanese Pottery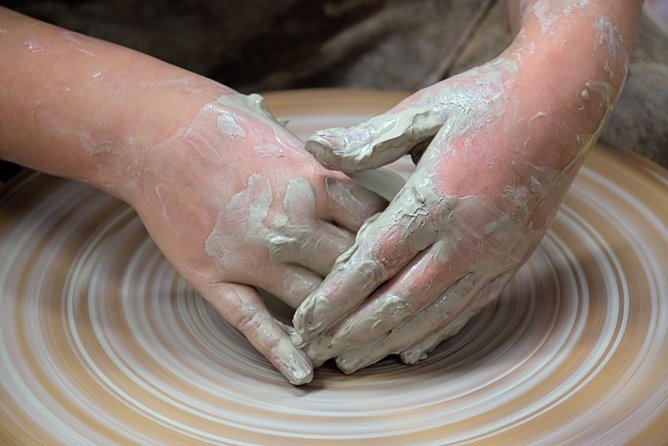 Japanese Pottery is the art of making pottery and porcelain from clay or stone powder, and can be easily experienced at a studio or pottery class. There are two ways to experience Japanese pottery: "painting," in which a pattern is drawn on a vessel or object, and "molding," in which the clay is kneaded and shaped freely as you like. Furthermore, there are two techniques for molding: "electric rokuro" and "tebineri" and it is recommended that you learn the characteristics and tips of each in advance and choose an experience plan that suits your interests. The pottery-making experience allows you to express yourself by creating your own work of art, and it is also an opportunity to learn about traditional Japanese culture and techniques.
Recommended course: Experience Japanese Pottery in Omotesando
2. Ikebana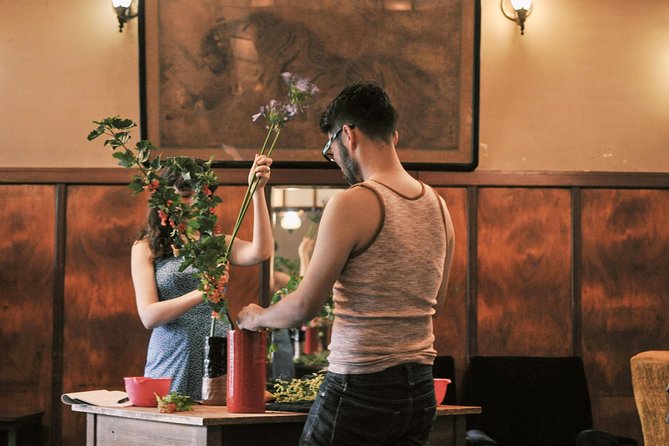 In Japan, there is a culture called "Ikebana." Ikebana is the art of arranging flowers and plants in vessels to create beautiful works of art. These days, many people are taking up ikebana as a hobby or sighing up for lessons to enrich their lives. Ikebana classes teach the basics of ikebana and are tailored to the level of the student. By engaging in ikebana, students can learn to appreciate the beauty of flowers and their fascinating shapes and colors, how to handle tools for handling flowers and plants, how to actually arrange flowers and plants, and much more. Japanese ikebana is a beautiful and artistic art form that has gained worldwide acclaim. When you visit Japan, you should join an ikebana class and create a beautiful work of art yourself.
Recommended course: Ikebana Workshop in a 200 Year Old Ryokan in Kyoto
3. Lacquering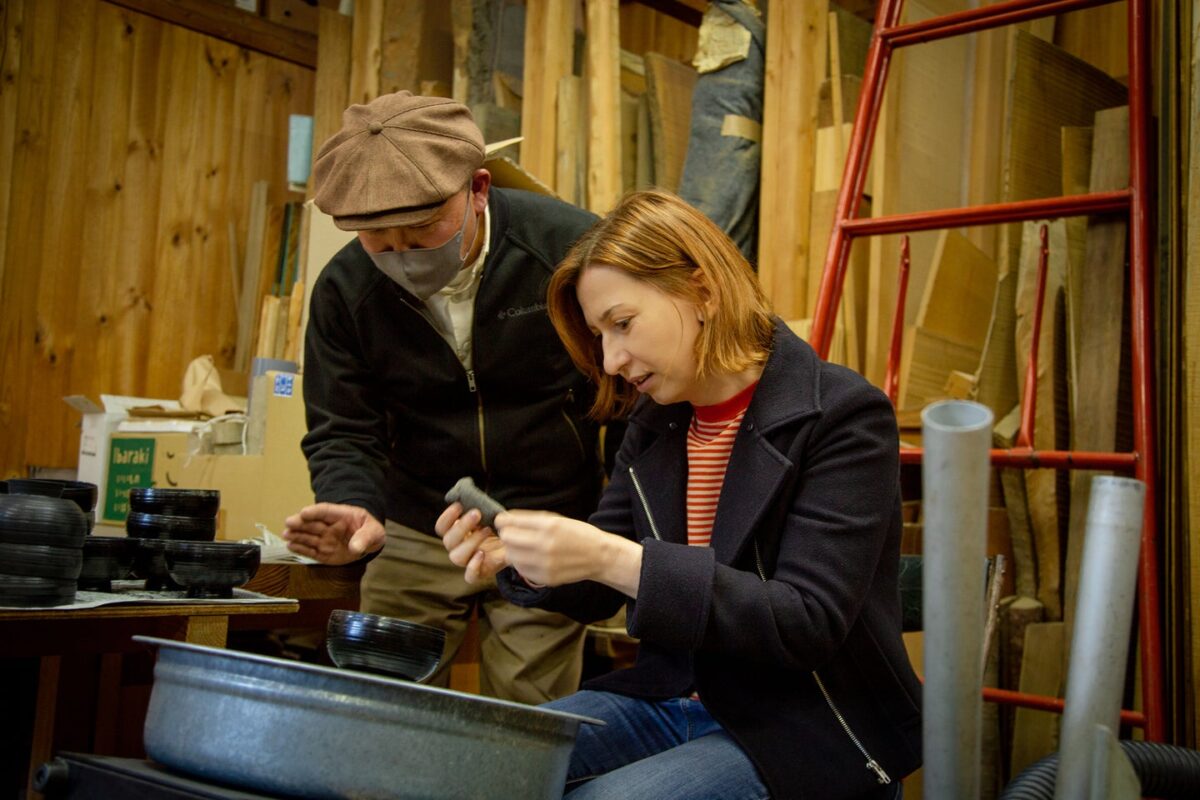 Lacquering is a technique in which paint made from the sap of the Japanese Sumac tree is applied to vessels, furniture, and decorative objects to create a beautiful finish. There are many lacquer craftsmen in Japan, and the lacquerware they produce is both beautiful and durable. In a lacquer painting workshop, you can see the traditional tools and materials used by the craftsman. If you have the opportunity, you can actually try lacquering. One of the attractions of this workshop is that the craftspeople will carefully teach you basic knowledge of lacquering and their techniques. Would you go and experience the fascination of lacquering at a lacquerware workshop?
Recommended course: Lacquerware Workshop and Gallery Insiders Tour in Daigo Town, Ibaraki Prefecture
4. Japanese paper & Japan Wax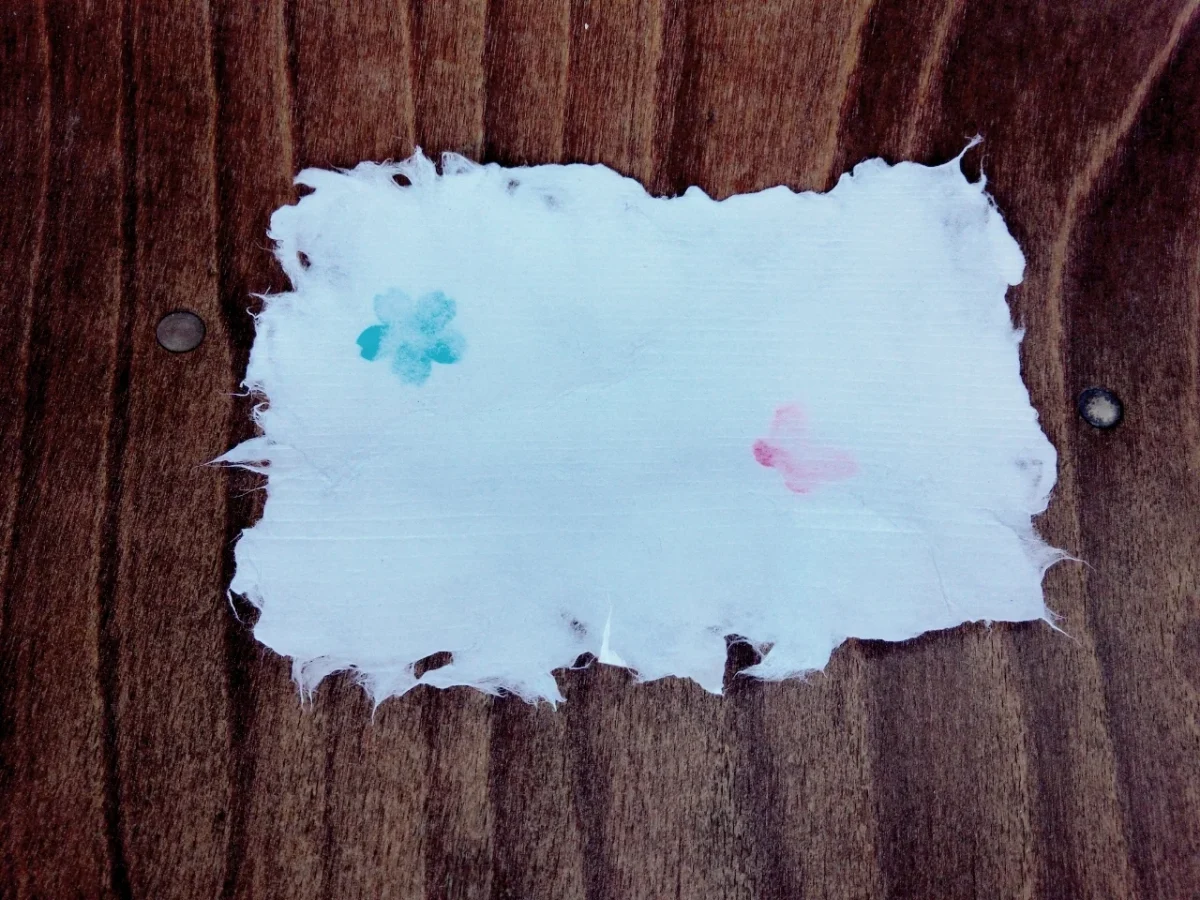 If you are interested in participating in a workshop on traditional Japanese culture, how about a workshop using washi paper and Japan wax? Washi is a Japanese paper made by traditional methods, which is made from finely ground plant fibers and bark. At a washi workshop, you can learn how to make washi or use washi to make various items such as fans and postcards. Japan wax, on the other hand, is wax made from the resin extracted from the Sumac tree, and has been used for candle making and other purposes in Japan since ancient times.
Recommended course: Japanese Crafts Workshop in Uchiko Town, Ehime Prefecture
5. Medicinal Herbs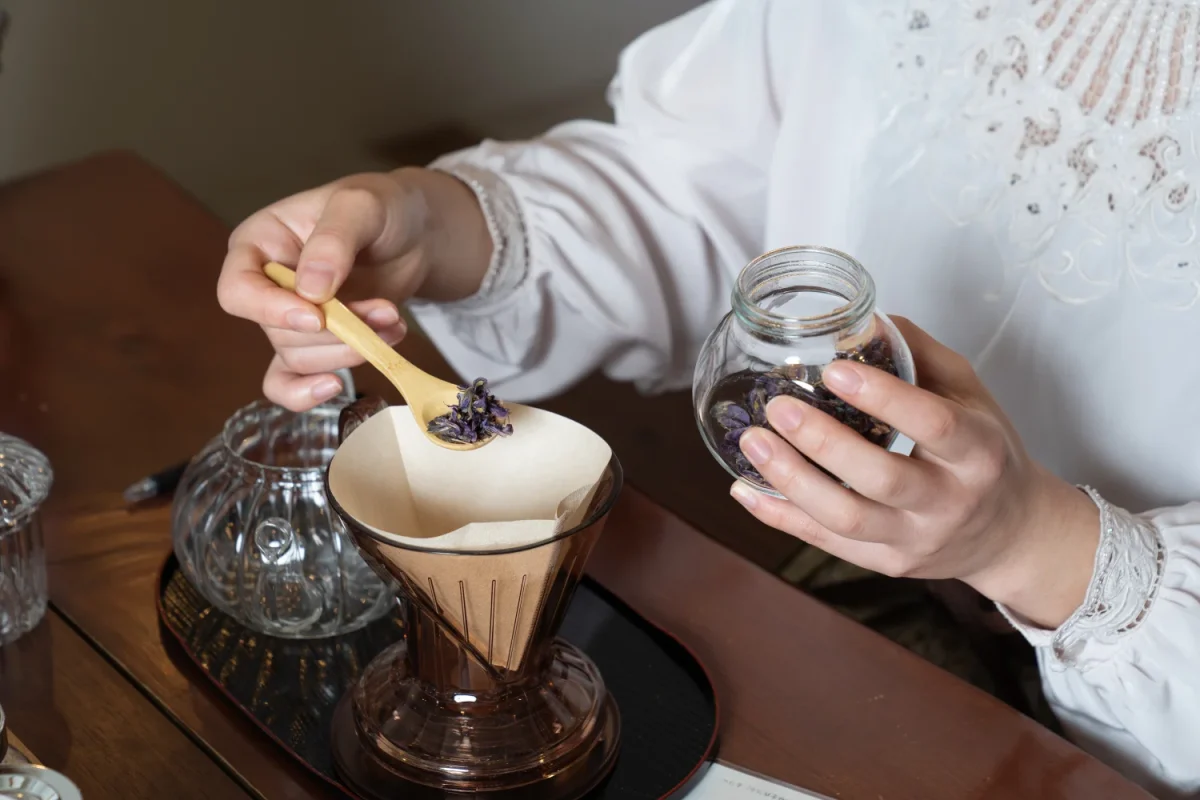 In Japan, medicinal herbs have been used for treatment since ancient times. In fact, medicinal herbs have even been found in remains from the Jomon period, more than 10,000 years ago. People in the past used natural products such as trees, plants, and flowers to treat various diseases and this is the wisdom that humans have cultivated through trial and error over a long period of time. In the medicinal herb workshop, you will not only learn about Japanese medicinal herbs, but also actually enjoy cooked foods using medicinal herbs. By attending a medicinal herb workshop, you will learn more about the history and culture of Japanese medicinal herbs.
Recommended course: Learn About Medicinal Herbs on a Tour of Hida-Furukawa, Gifu Prefecture
6. Herbarium Bottle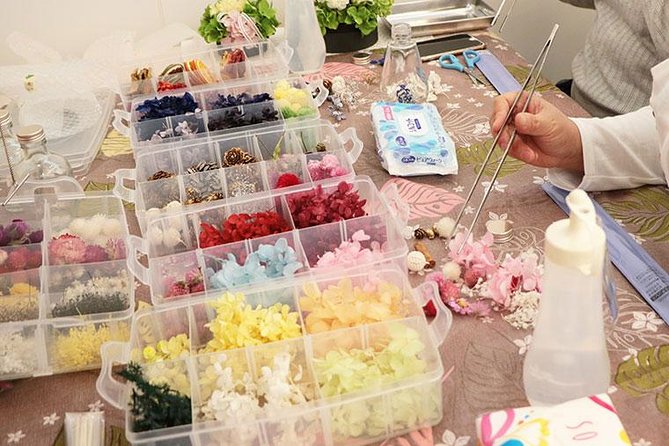 Would you like to experience herbarium, a lovely Japanese interior flower arrangement? Herbarium is a floral interior decoration in which flowers are soaked in oil in a glass or plastic bottle and can keep their beautiful appearance for a long time without maintenance. Herbarium is very popular in Japan, and various types of herbarium are sold at flower stores. In fact, herbarium is very easy to make, and many herbarium-making classes are held in Japan. You can easily participate and create your own original herbarium bottle since the instructor will patiently teach you how to make it.
Recommended course: Herbarium Bottle Making Workshop in Tokyo
7. Aizome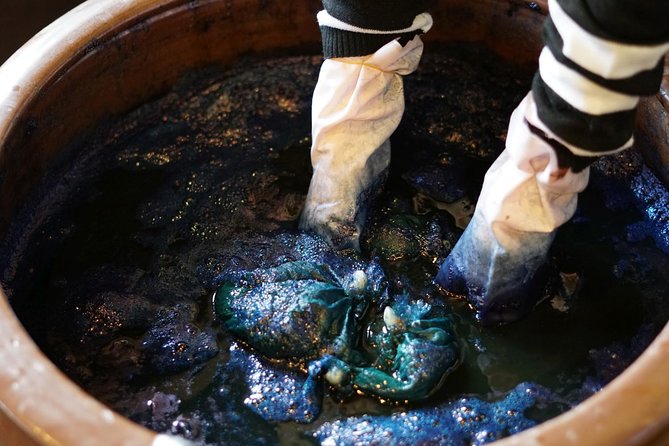 Aizome is a dyeing technique that uses the plant dye "indigo." Aizome has been made in Japan since ancient times and boasts a long history. Aizome was praised as "Japan blue" by foreign countries during the Meiji period and became widely known as a symbolic color of Japan. Aizome workshops are popular among many people as a casual way to experience Aizome dyeing. Courses are available to learn the basics of Aizome dyeing, and even first-timers can easily participate. Try dyeing a white fabric item of your choice by Aizome to create your own original Aizome goods!
Recommended course: Aizome Traditional Japanese Indigo Dyeing Workshop in Himeji
8. Knife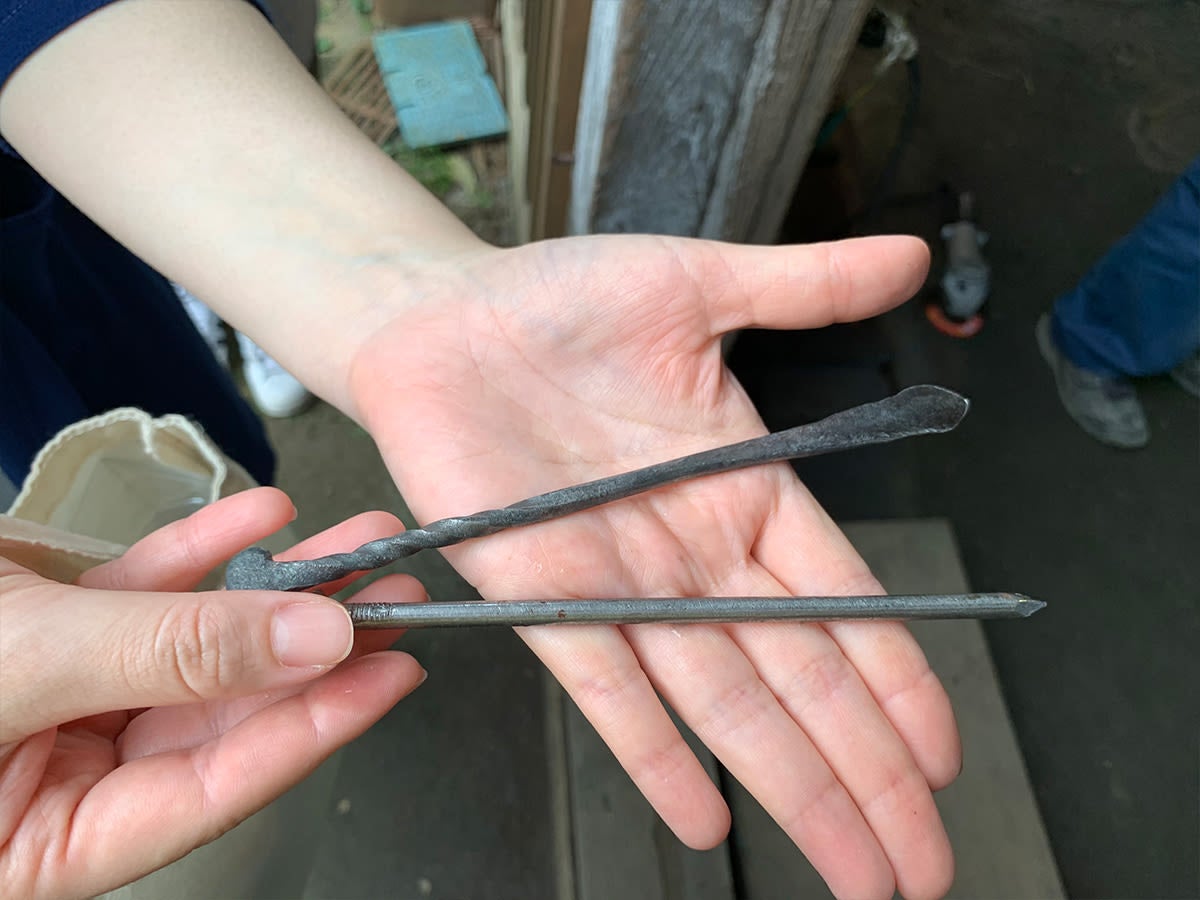 Japanese knives are popular as souvenirs for tourists visiting Japan because of their sharpness, but did you know you can make your own original knife when you come to Japan? Many cities in Japan that are famous for their cutlery production offer workshops where visitors can experience cutlery making. You can experience swinging a hammer and striking steel yourself. Experienced craftsmen will teach you gently and carefully, so even if this is your first time participating, you are sure to have a great time. An original knife as a souvenir for yourself is highly recommended.
Recommended course: Make Your Own Knife at a Historic Forge in Nagahama, Shiga Prefecture
9. Ceramic Plate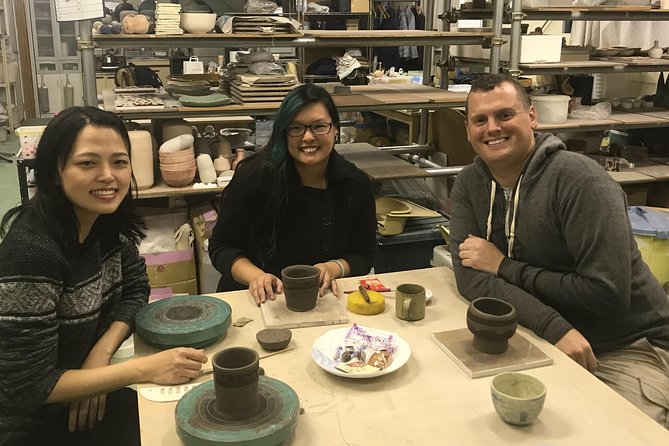 Ceramic plates are often sold in the pottery department when traveling in Japan. Ceramic plates are indispensable to the Japanese dining table in making food look beautiful. Did you know that there are actually workshops in Japan for making ceramic plates? Knead the clay into the shape you like and then wait while the piece is cooked in a kiln. The joy you feel when your original ceramic dish is completed is truly exceptional!
Recommended course: Ceramic Plate Creating Workshop in Saitama prefecture
10. Temple Stamp book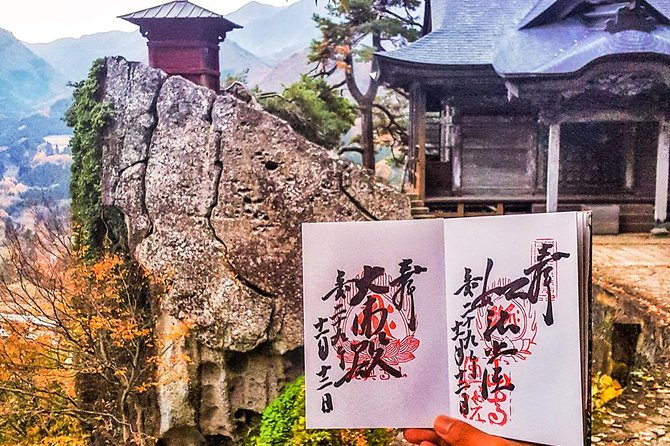 御朱印帳(Temple stamp book) is a unique Japanese cultural item, a book used to collect "Goshuin" (御朱印, red ink stamp) from temples and shrines. Temple stamp books are available at temples, shrines, and other places of worship, as well as at stationery stores and specialty stores. There is a wide variety of temple stamp books available and they are made of various materials, so many people may be at a loss as to which one to choose. If you cannot find one to your liking, you can make your own! Recently, many workshops have been held where you can try your hand at making your own temple stamp book. There are a variety of designs for your choice, and you can make your own original one. This handmade experience will surely be a valuable and memorable one for you.Recommended course: Make a handmade Temple Stamp book in Kyoto
We have introduced 10 handmade making workshops that you can experience in Japan, but have you found something you would like to try? In addition to these, many local artisans offer a variety of workshops for visitors to Japan to learn more about Japanese traditional cultural crafts, so we recommend that you find your own favorites. A handmade experience in Japan is a valuable way to experience local culture and traditions. There are a variety of handmade experiences available throughout Japan, so please try to find the one that suits you best. We hope your stay in Japan will be even more fulfilling.
Japan Wonder Travel Tours
Japan Wonder Travel is a travel agency that offers guided tours throughout Japan.
From private walking tours to delicious Food and Drink tours, we can help you organize the best tours just for you! If you want to explore Japan and learn more about the history and backstories of each area you are visiting, our knowledgeable and friendly English speaking guides will happily take you to the best spots!
In addition, we can provide you with any assistance you may need for your upcoming trip to Japan, so please feel free to contact us if you have any questions or need some help!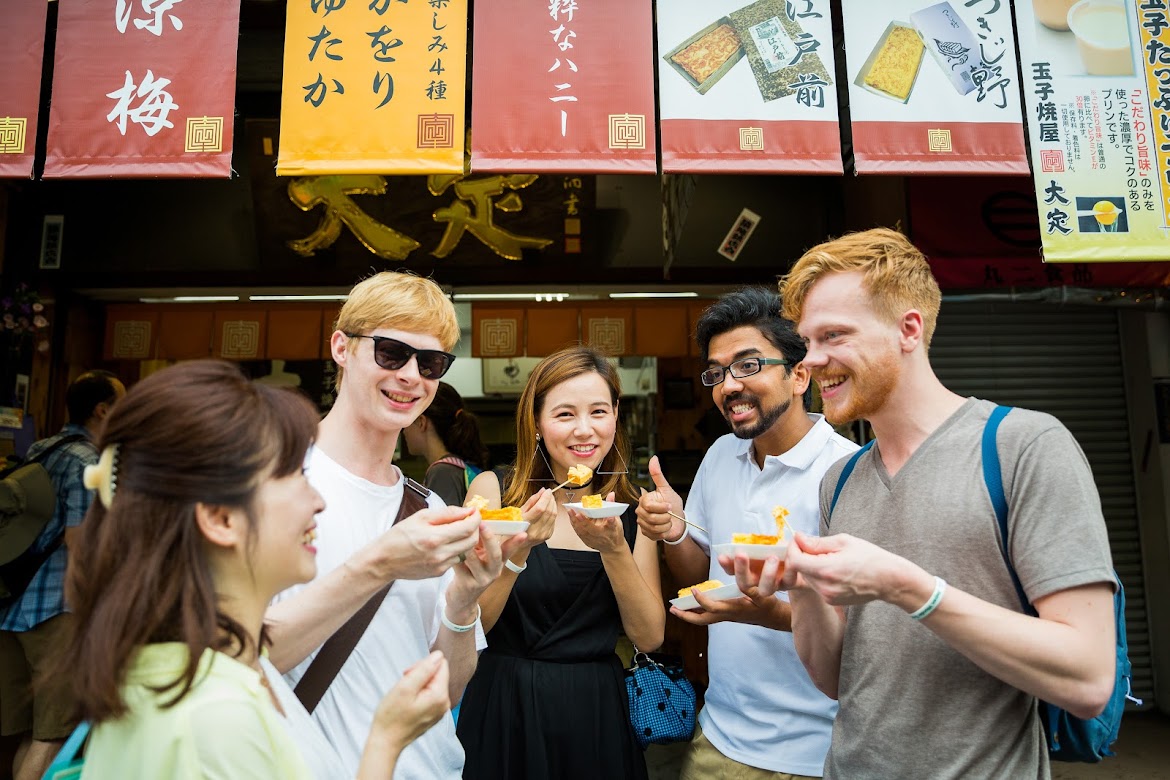 ▶Tokyo 1–Day Highlights Private Walking Tour (8 Hours)
There's no better way to explore an area than taking a tour with a knowledgeable local guide. You will have the chance to learn about the history and interesting background stories of Tokyo, as well as discover some hidden gems which can be hard to do without a guide.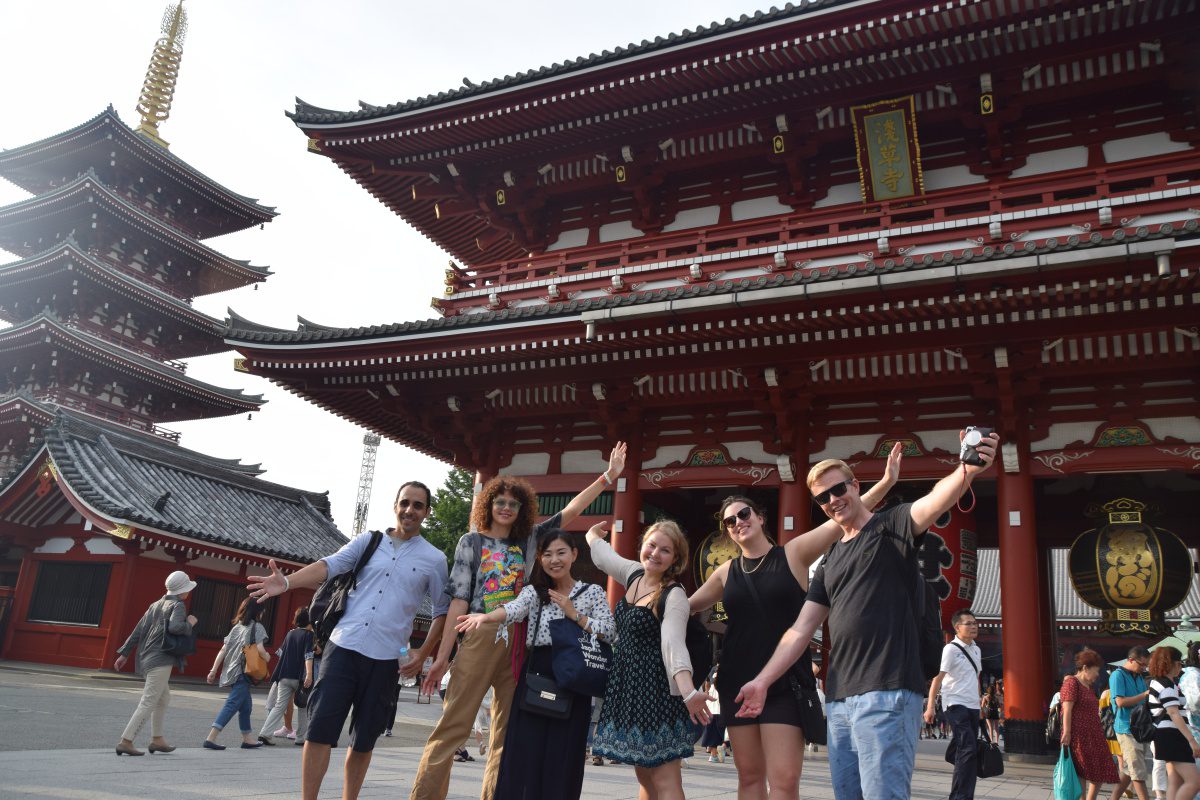 ▶Mt. Fuji Day Trip Bus Tour from Tokyo
Experience the breathtaking views of Mt. Fuji by visiting the highlights of the area on our guided sightseeing bus tour! Departing from Shinjuku in central Tokyo, you can travel comfortably to all of the best spots in the area by bus.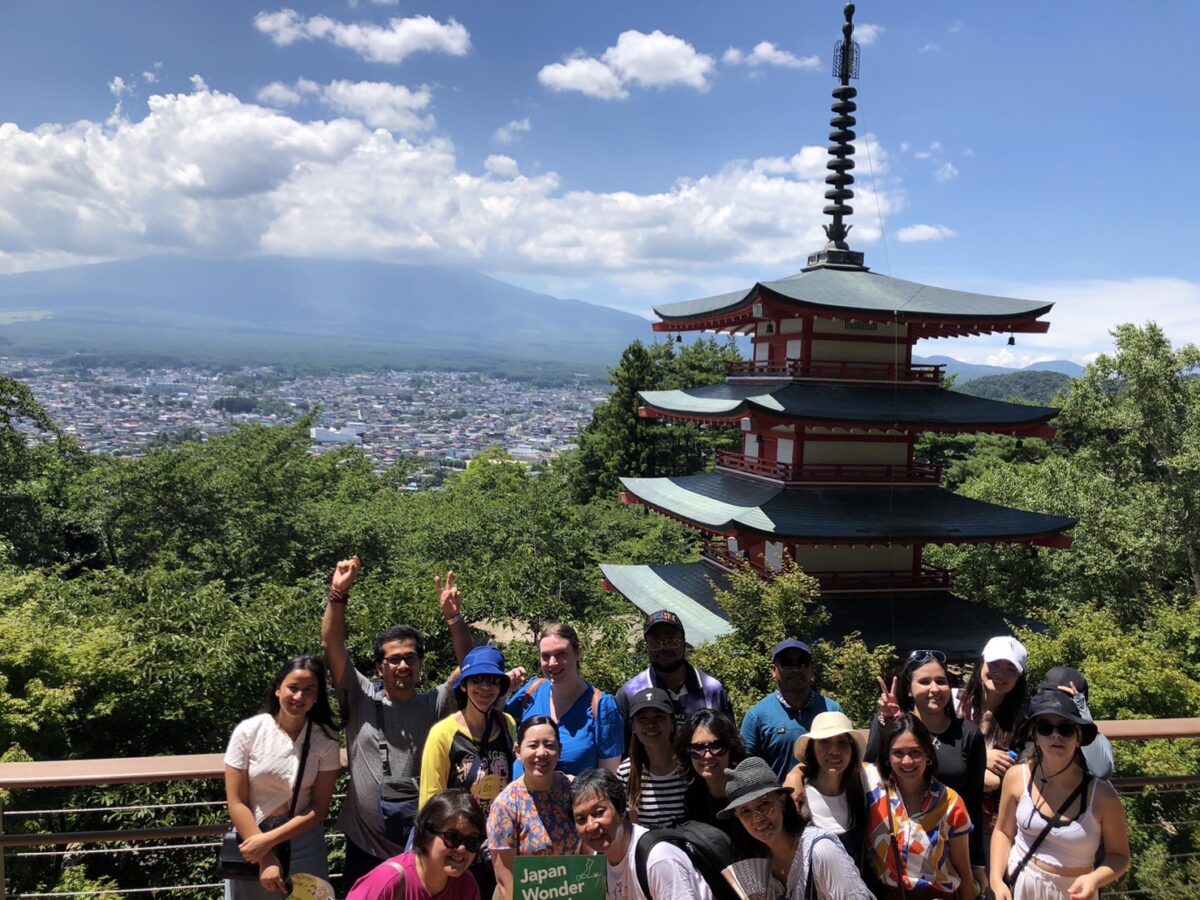 ▶Kyoto Private Full Day Walking Tour
On this full-day private tour of Kyoto, you will be able to see the highlights of Kyoto in just one day and at the same time develop a deeper understanding of both the culture of the area and Japan as a whole.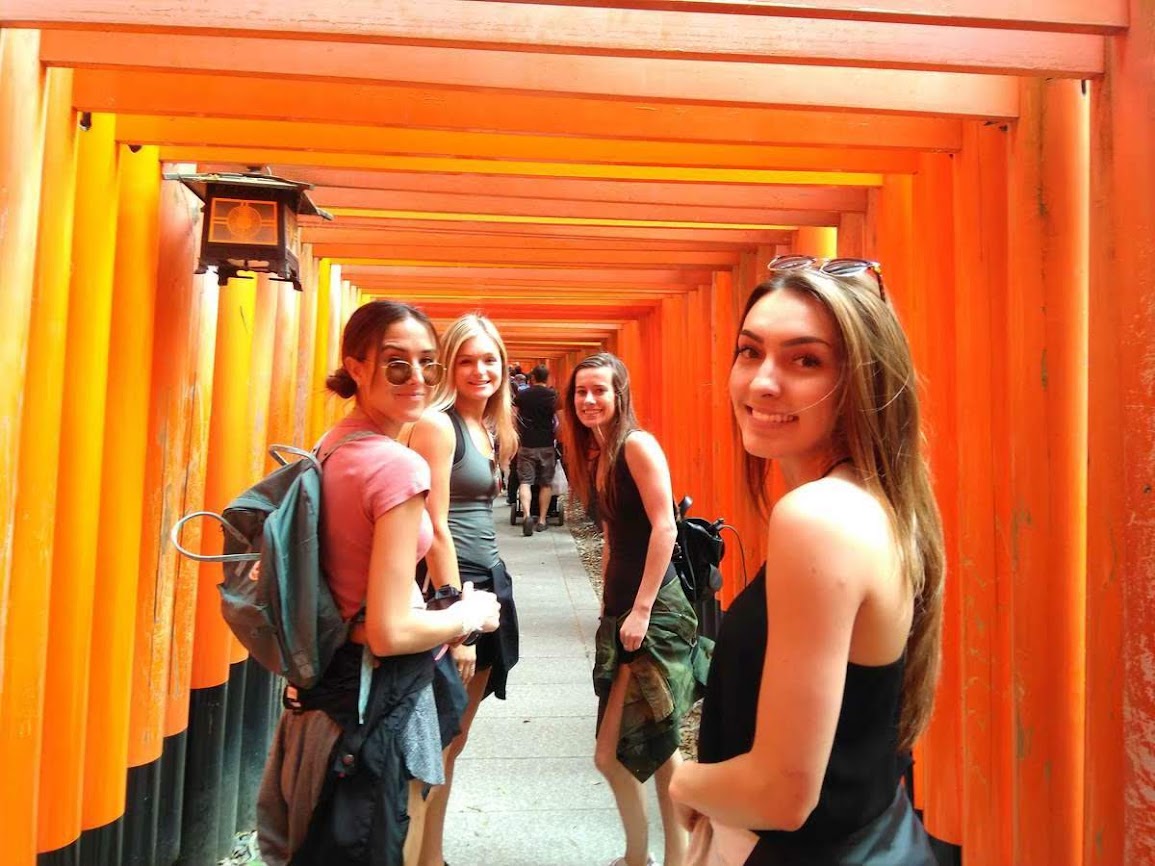 Find the other Tours
▶Tour Packages
If you want to make travel easier, we suggest you look into tour packages.There are a wide range of tour packages out there to suit the accomodate for each traveler needs. Click the button below to find the best tour package from various Tour Operators!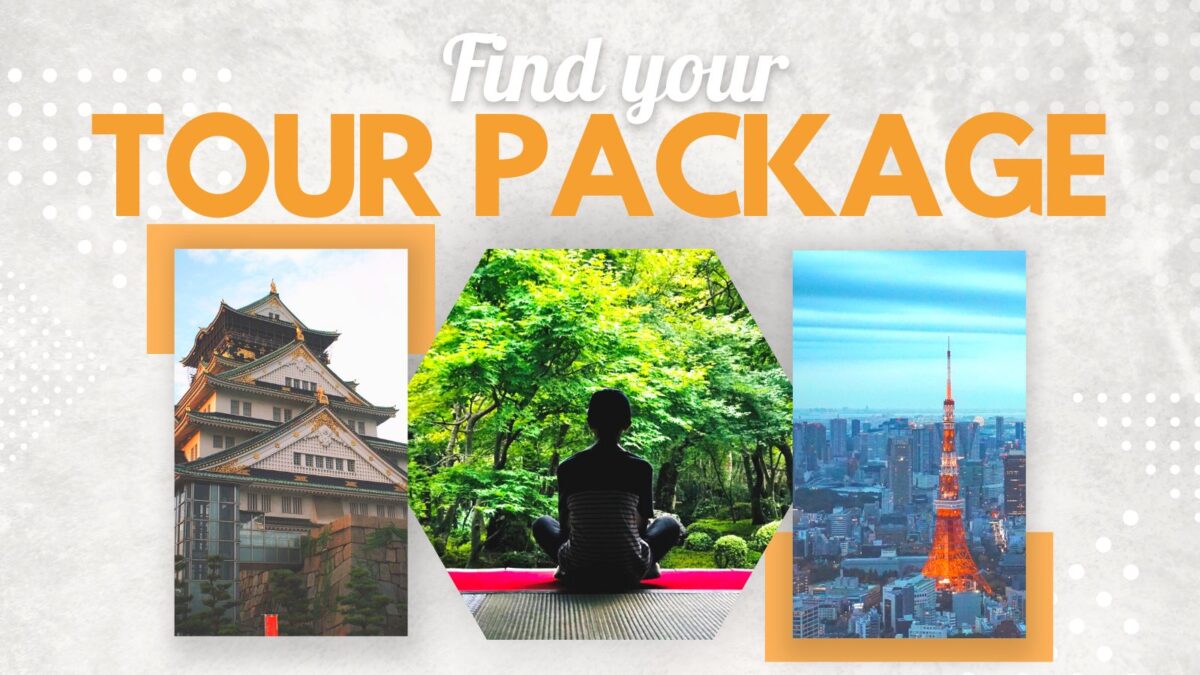 Follow us on Instagram, Facebook, Twitter, and TikTok for more travel inspiration. Or tag us to get featured!
Happy traveling!
Stay informed of the best travel tips to Japan, the most exciting things to do and see, and the top experiences to have with the Japan Wonder Travel Newsletter. Once every two weeks we will introduce you to our latest content.
Other articles you may like