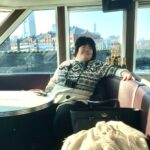 Writer's profile
Mao Goto is a Japanese freelancer who was born in Hayama, Kanagawa prefecture, and raised in Tokyo. Since 2016 she lives in the Taito Ward, home to a lot of Japanese culture hotspots such as Asakusa, Akihabara, and Ueno. She has been interested in the field of English education in Japan and got her Master's degree in March 2020. A lover of photography, travel, sweets, and cross-stitch. Contact her via Facebook.
This post may contain some affiliate links. When you click through and make a purchase we may receive some commission, at no extra cost to you.
As the sun sets, Tokyo takes on a different look at night. Tokyo at night is the best place to enjoy the adult atmosphere. One of the best places to go is a jazz bar. There are many jazz bars open in Tokyo, and they are the gathering spots for adults who enjoy the nightlife in Tokyo. You can immerse yourself in a chic and stylish atmosphere while listening to pleasant live jazz music and exploring the bar's signature menu. In this issue, we will introduce 10 jazz bars in Tokyo that you can easily visit.
1. Jazz Cafe Bar DUG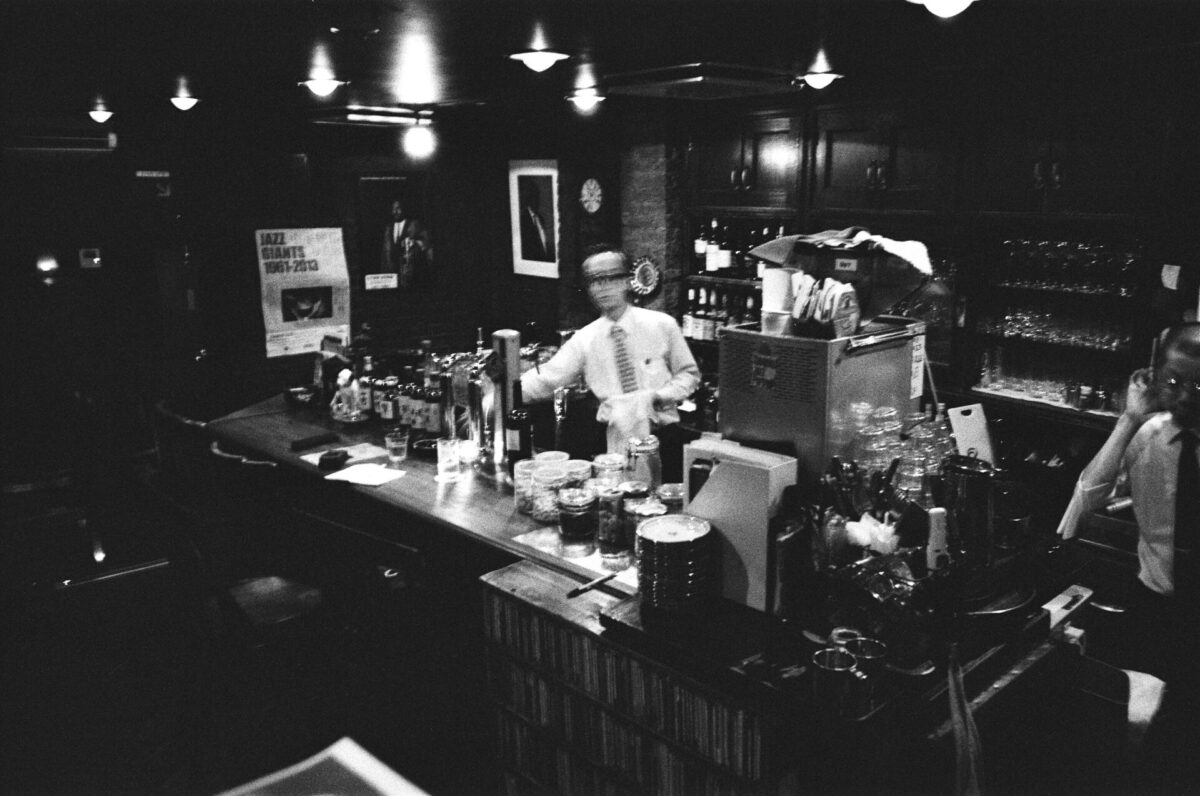 DUG is a jazz bar with a history of more than half a century on Shinjuku Yasukuni Street. It is said that Haruki Murakami, the world-famous Japanese literary giant, frequently visited this bar. The brick interior with its calm atmosphere eases visitors into a relaxed mood. The owner is also known as a photographer of jazz musicians, and the restaurant is famous for the many photos of jazz musicians that decorate the walls.
Official Website: Jazz Café Bar DUG (Only in Japan)
Google Maps: https://goo.gl/maps/3Kd6cM1B9F9mLU9P7
2. Naru
Ochanomizu is famous for the many musical instrument specialty stores located here, and Naru is a one-minute walk from the Ochanomizu intersection. Naru also has a long history of nearly 50 years and is known as one of the oldest jazz cafes in Tokyo. The Italian cuisine is a must-try while listening to jazz. You can enjoy authentic Italian dishes such as pasta and lamb stewed in tomato sauce. If you want to enjoy jazz music casually after work, Naru is recommended.
Official website: Naru
Google Maps: https://goo.gl/maps/XZ8gE6b8BQ55tdhM6
3. BLUE NOTE TOKYO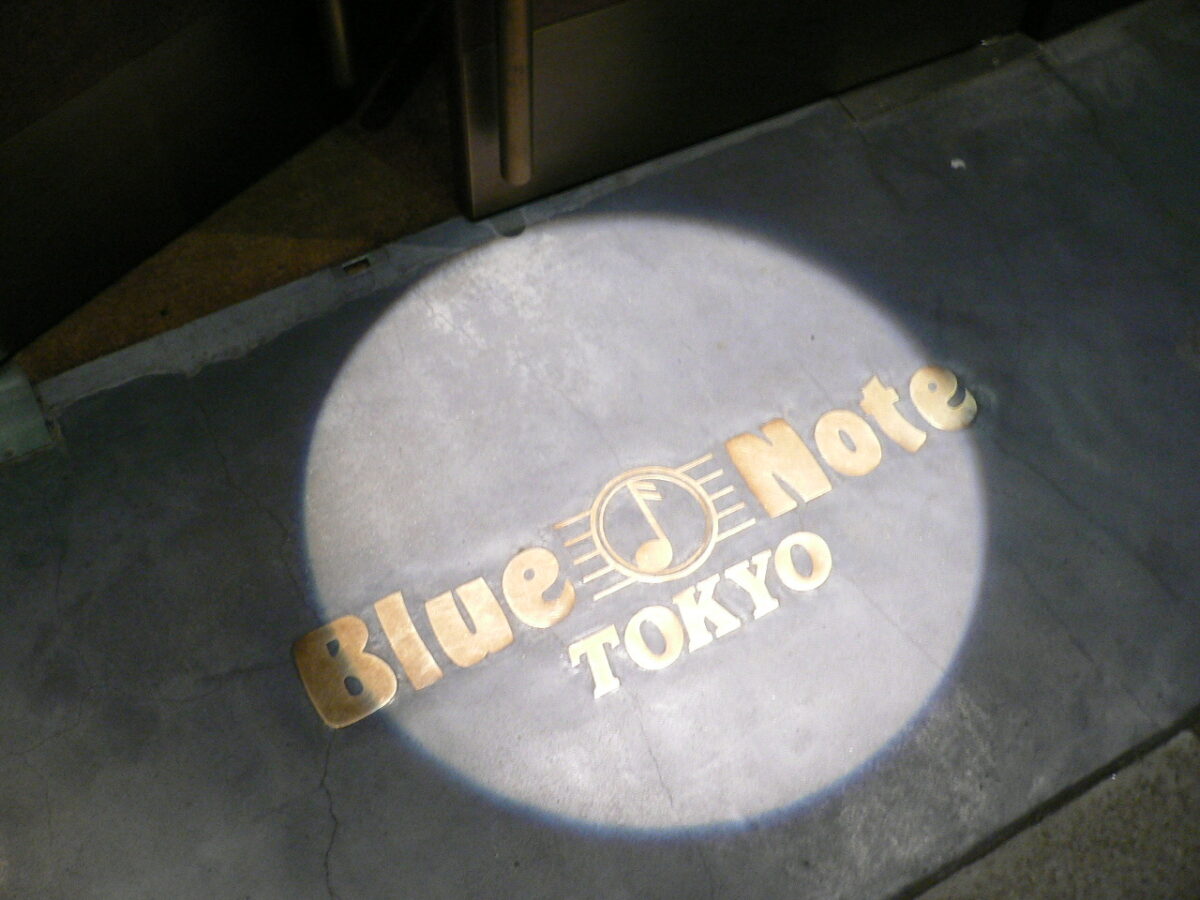 Blue Note, with its main branch in New York, opened a branch in Tokyo in 1988. Since its establishment, Blue Note Tokyo has made a name for itself as a jazz bar of the highest quality. Located in the upscale brand district of Minami-Aoyama, the store features a luxurious atmosphere with blue as its base color. Despite the high-class atmosphere, the bar is also attached to the restaurant, so you can enjoy listening to jazz on your own. Don't miss Blue Note Tokyo's signature French cuisine to celebrate the night!
Official Website: BLUE NOTE TOKYO
Google Maps: https://goo.gl/maps/R7vqw5xxNuXbfVF49
4. Kichijoji Sometime
If you come across the sign "Sometime" in Kichijoji, why not pay a visit? As you enter the basement of the restaurant, you will hear the relaxing sounds of jazz music flowing out of the calm brick interior. There is also loft seating in the back of the bar, from which you can enjoy a panoramic view of the entire restaurant from its elevated location. Although jazz bars are usually associated with the nighttime, the restaurant is also open for lunch and is popular for its reasonably priced and delicious meals.
Official website: Kichijoji Sometime (Only in Japanese)
Google Maps: https://goo.gl/maps/u5FN3f3Sh66Wk2sH6
5. Satin Doll
Satin Doll is conveniently located just a minute or two walk from Roppongi Station and was the first jazz bar in Tokyo to serve French cuisine. In the past, the famous American jazz artists, Sarah Vaughan and Mel Torme sang at the microphone of this Roppongi jazz bar. The upscale dark blue color scheme of the bar, with lit candle pots on the tables, creates a romantic mood.
Official Website: Satin Doll (Only in Japanese)
Google Maps: https://goo.gl/maps/KC2C9bmeogjk5txX9
6. Jazz Lounge Maduro
The Grand Hyatt Tokyo is a luxury hotel located in the tower of Roppongi Hills, an iconic symbol of Roppongi. The Grand Hyatt Tokyo has a jazz bar on its premises. The jazz bar is Jazz Lounge Maduro. The interior of the bar is as beautiful as the interior of a high-class restaurant. There is a piano in the back of the bar, where jazz artists are playing pleasant jazz music. It is also a good place to spend a luxurious time while staying at the hotel.
Official website: Jazz Lounge Maduro
Google Maps: https://goo.gl/maps/UBobwYCukMwMZy1o8
7. Vagabond Bar & Jazz lzakaya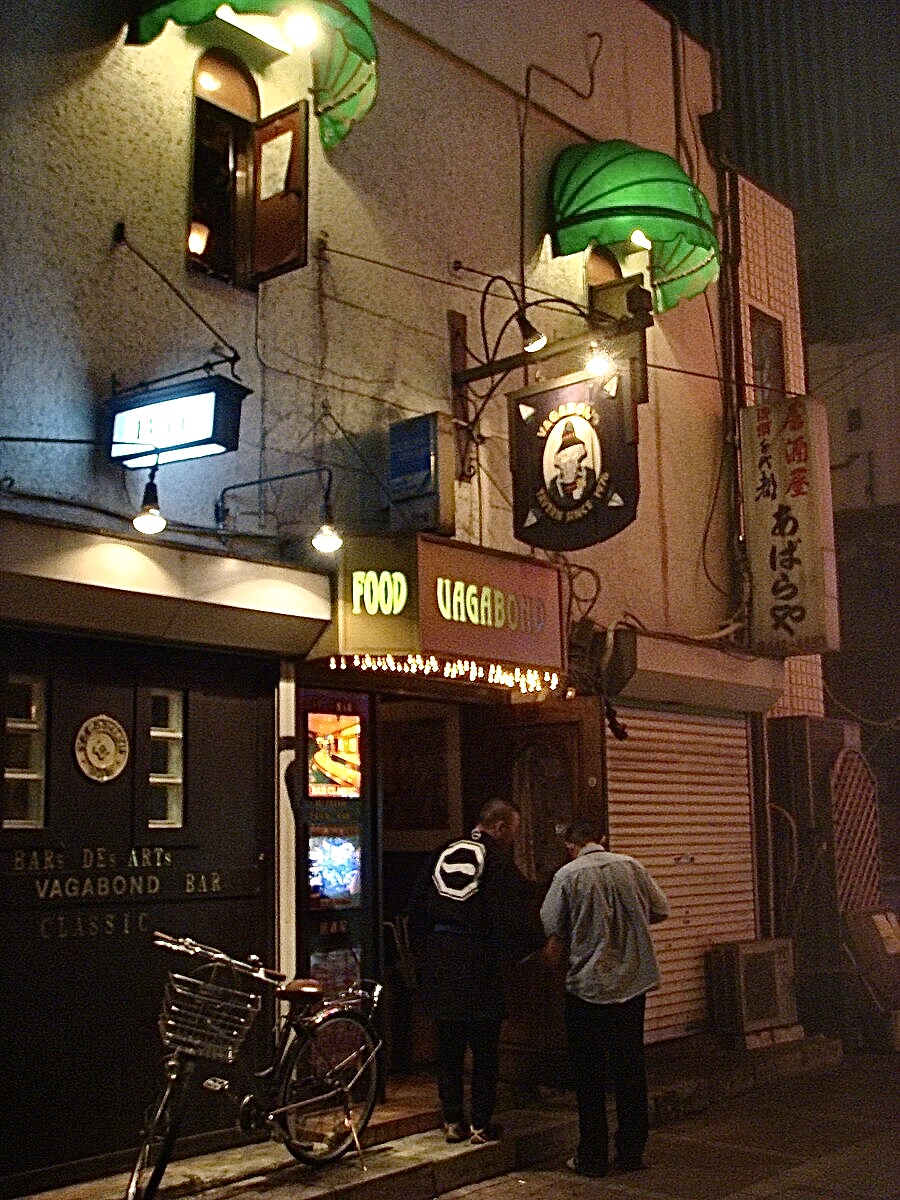 Vagabond in Shinjuku is a jazz bar with a relaxed atmosphere, but it is more casual and easy to enter for first-timers. It is one of the best jazz bars, having been featured in the New York Times. The interior is decorated with many modern artworks, all collected by the owner as a hobby. It is a jazz bar where you can enjoy both art and jazz.
Official Website: Vagabond Bar & Jazz lzakaya (Only in Japanese)
Google Maps: https://goo.gl/maps/8woThpBnPyKMNWiJA
8. Shinjuku Pit Inn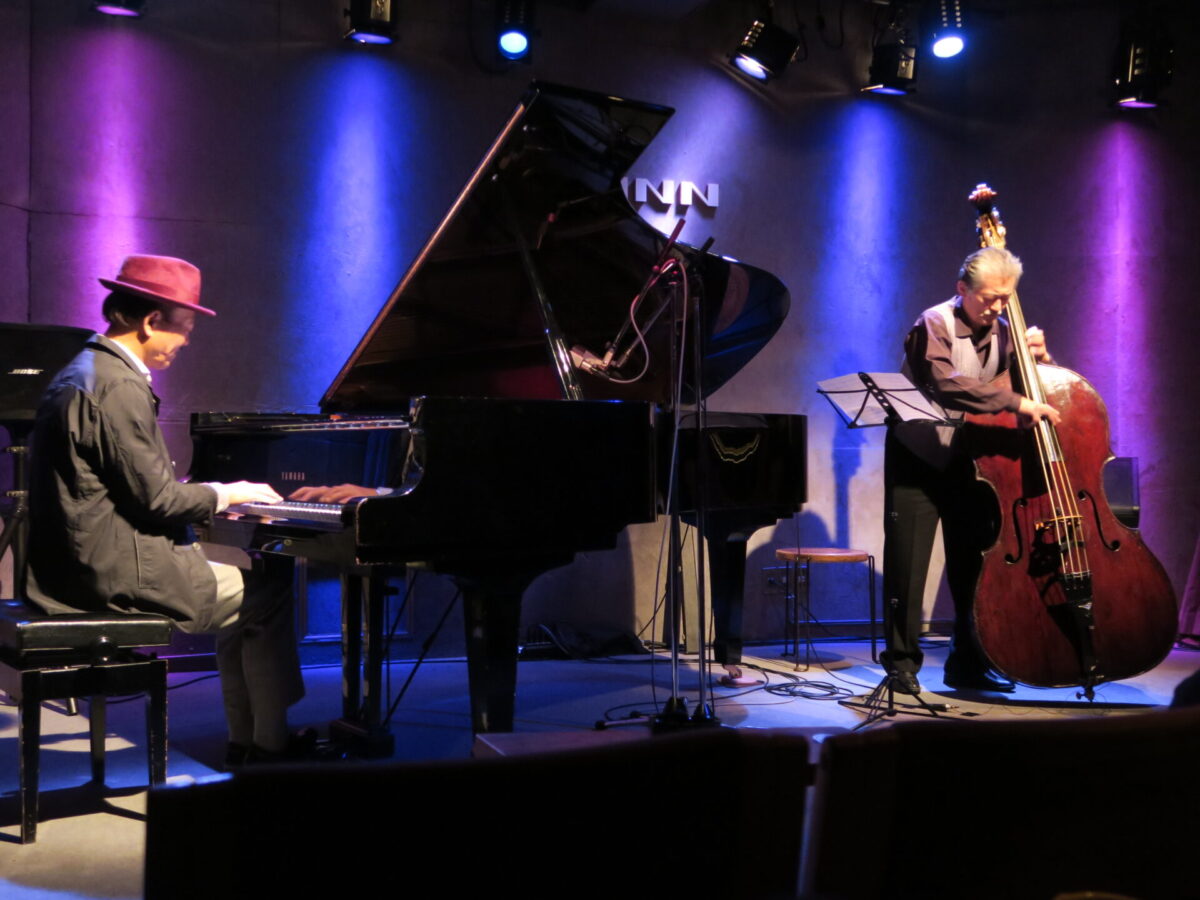 This is another long-established jazz bar with Shinjuku Sanchome Station as its nearest station. If you see a large sign in red and white letters that reads "Jazz Club Pit Inn", that is the place to go. Walking down the stairs to the basement, you will find a brightly lit bar with many chairs all facing the stage. This makes it the perfect place for those who want to listen to the performance itself. It is a jazz bar that is very popular among customers as a place where they can feel the excitement of the live performance.
Official website: Shinjuku Pit Inn
Google Maps: https://goo.gl/maps/d8pWByPPbiPXNELL8
9. Jazz bar Samurai
Another jazz bar in Shinjuku is Shinjuku Jazz Bar Samurai. Upon entering the bar, you will be surprised to see a large number of beckoning cats placed here and there as part of the bar's decorations. There are more than 1,000 of them. Since beckoning cats are widely known as a symbol of good luck in Japan, it seems that just spending time in the bar will bring you good luck. The restaurant offers a variety of non-alcoholic cocktails as well as soft drinks.
Official website: Jazz bar Samurai
Google Maps: https://goo.gl/maps/cTEomd69AWRzLrbV6
10. Roppongi Jazz club t Music and Bar
The last one is Club t Music and Bar in Roppongi. The red-colored interior has a mature atmosphere, with a large piano in the center of the room. The piano is large enough to allow you to enjoy the music of the jazz artists right in front of your seat. After the jazz performance, you can also interact with the jazz artists, so if you come across a jazz artist you admire, this is a great chance to talk with the performer!
Official website: Roppongi Jazz club t Music and Bar (Only in Japanese)
Google Maps: https://goo.gl/maps/xxP4RHqyzfiZcycp7
In this article, we have introduced several jazz bars that you can visit in Tokyo. There are a variety of jazz bars ranging from formal to casual, so you may find one that fits your mood. Many jazz bars announce in advance the dates and times of the musicians scheduled to perform, so if you can make it, it is a great chance to hear your favorite jazz musicians live. If you are wondering how to spend an evening on your trip to Tokyo, a jazz bar is a highly recommended option.
Japan Wonder Travel Tours in Tokyo
Japan Wonder Travel is a travel agency that offers guided tours throughout Japan.
From private walking tours to delicious Food and Drink tours, we can help organize the best tours just for you! If you want to explore Japan and learn more about the history and backstories of each area you are traveling in, our knowledgeable and friendly guides will happily take you to the best spots!
In addition, we can provide you with any assistance you may need for your upcoming trip to Japan, so please feel free to contact us if you have any questions or need some help!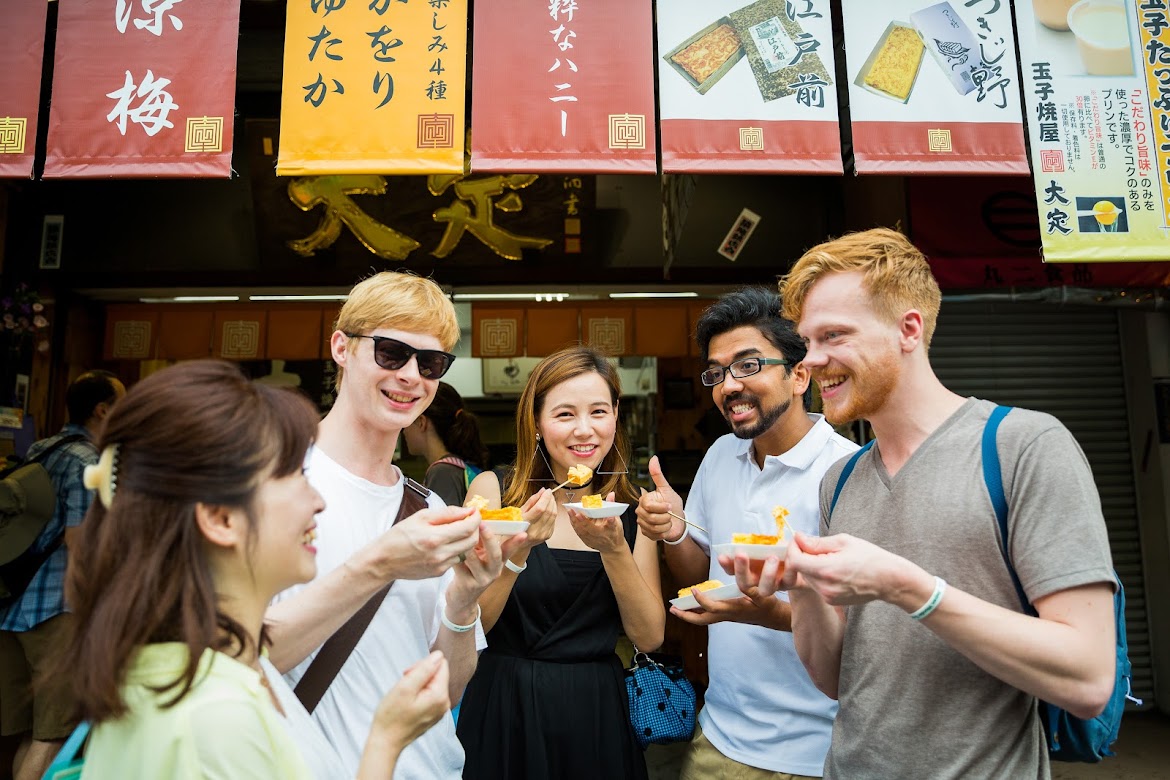 ▶Tokyo 1–Day Highlights Private Walking Tour (8 Hours)
There's no better way to explore an area than taking a tour with a knowledgeable local guide. You will have the chance to learn about the history and interesting background stories of Tokyo, as well as discover some hidden gems which can be hard to do without a guide.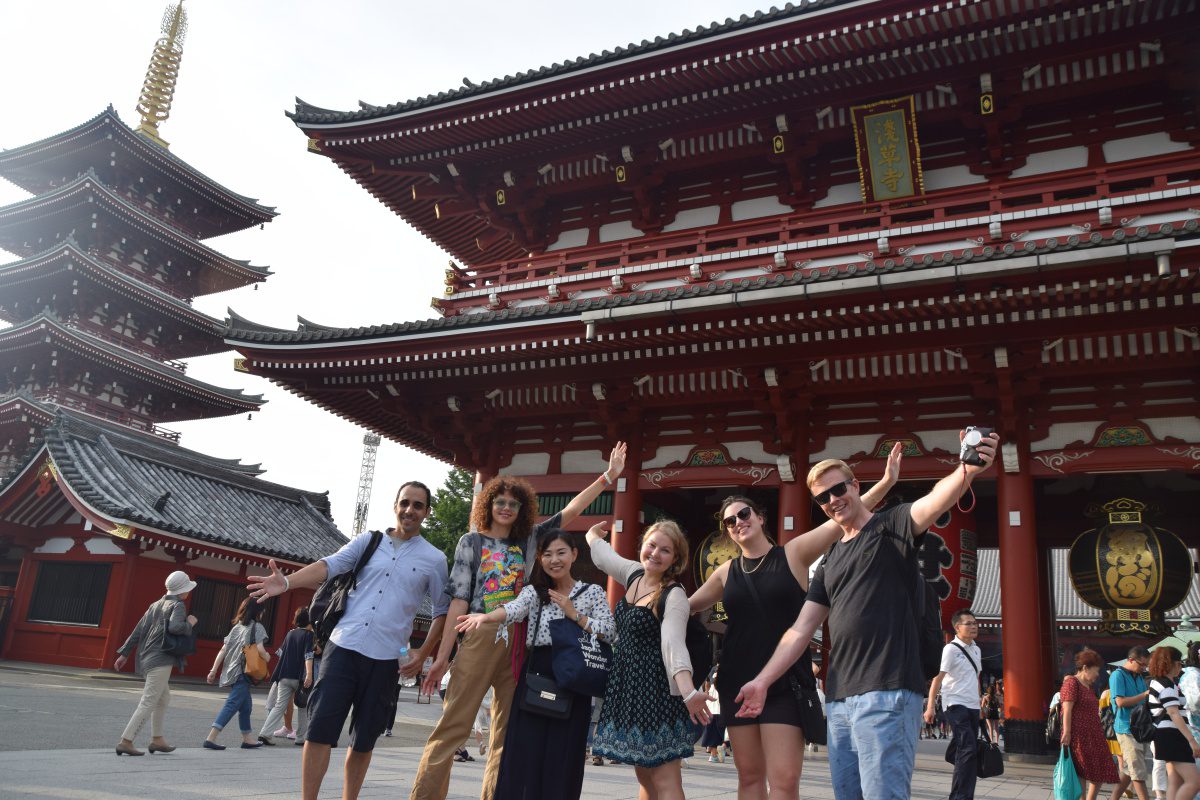 ▶Shinjuku Bar Hopping Tour: Experience Tokyo's Nightlife in Izakaya
Check out the best spots in Shinjuku while bar hopping through the lively and vibrant area. Try some delicious local food and drink as you explore the narrow yet photogenic alleys that the town has to offer. Experience Japanese izakaya culture and drink in Shinjuku like the locals!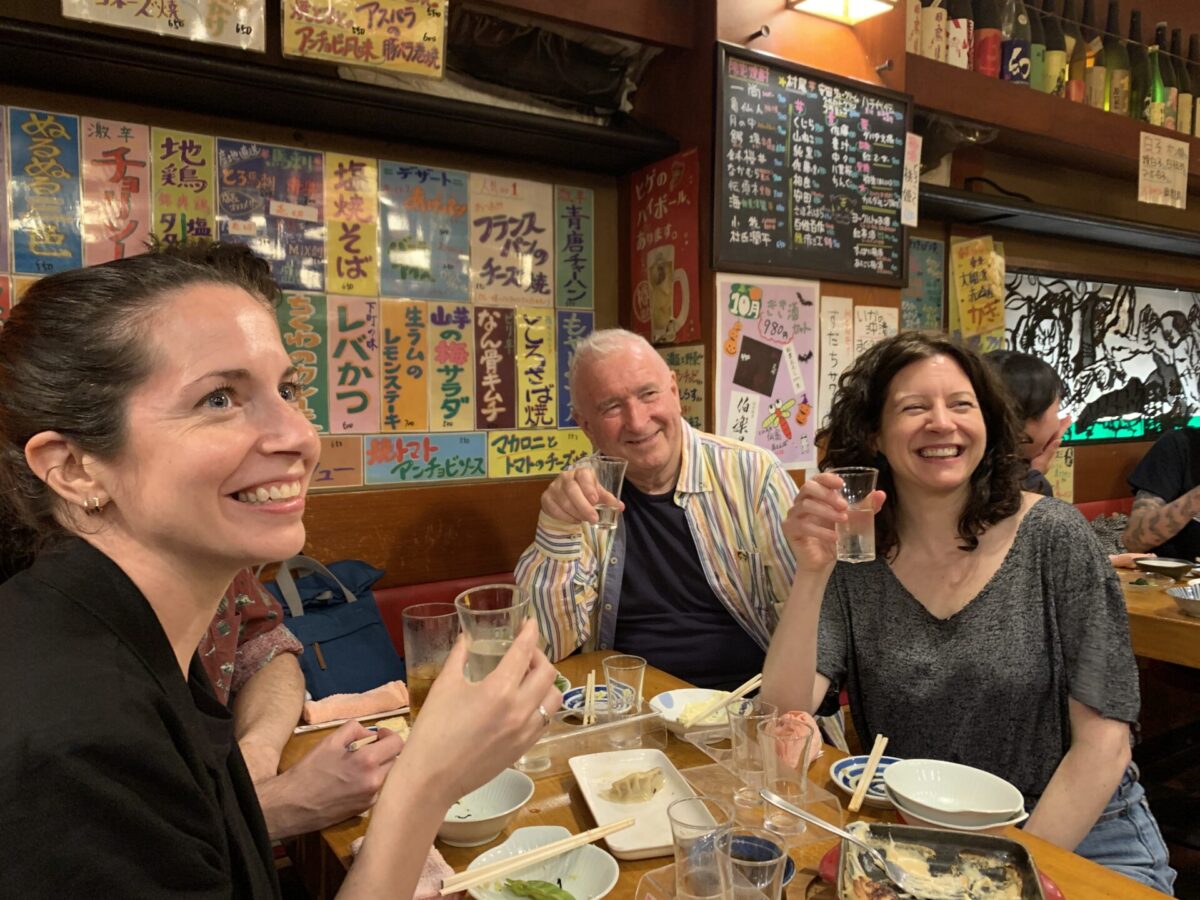 Find the Other Tours
▶Tour Packages
If you want to make travel easier, we suggest you look into tour packages.There are a wide range of tour packages out there to suit the accomodate for each traveler needs. Click the button below to find the best tour package from various Tour Operators!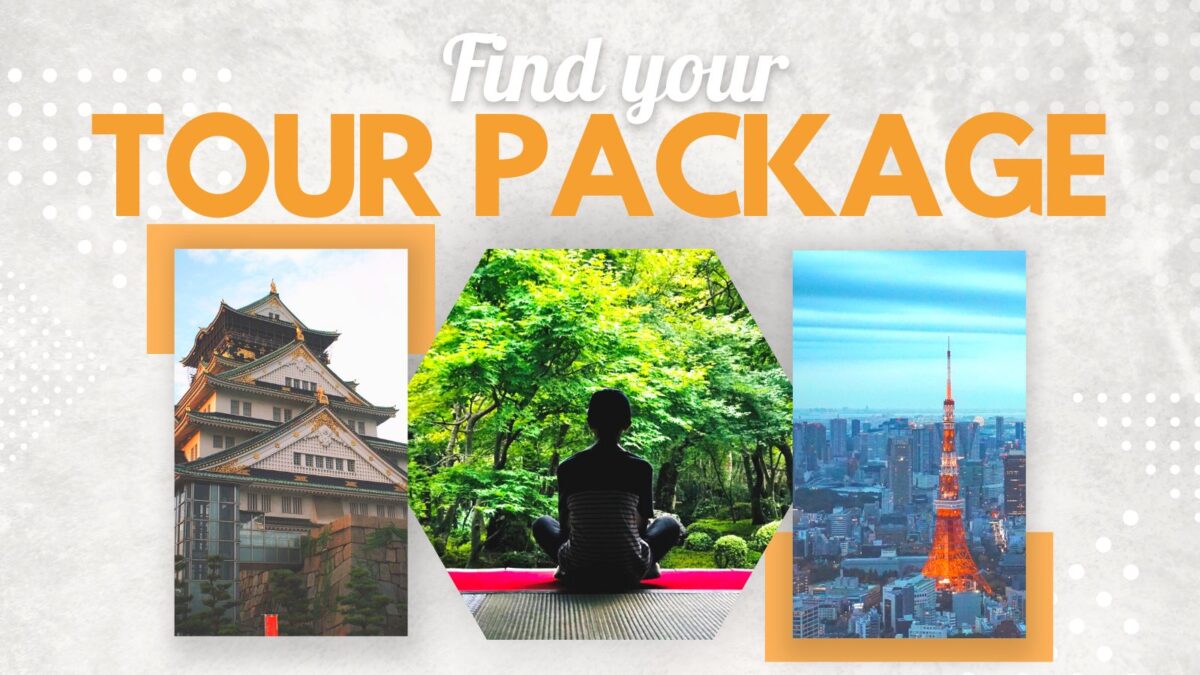 Follow us on Instagram, Facebook, Twitter, and TikTok for more travel inspiration. Or tag us to get featured!
Happy traveling!
Stay informed of the best travel tips to Japan, the most exciting things to do and see, and the top experiences to have with the Japan Wonder Travel Newsletter. Once every two weeks we will introduce you to our latest content.
Other articles you might like