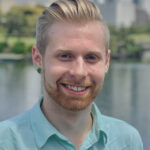 Writer's Profile
Bryce was born in California, and raised near Seattle, Washington! He's been living in Japan for about 5 years now, the first 3 spent studying at Temple University Japan. His main passion in life is writing and producing music, more specifically EDM if anyone is curious! He is very fond of snowboarding, cooking, traveling, playing video games; all of which he'd ideally enjoy with the company of his great friends.
This post may contain some affiliate links. When you click through and make a purchase we may receive some commission, at no extra cost to you.
If you find yourself in the dazzling metropolis of Tokyo, you're in for a treat. The density of this immense city yields an overwhelming array of light, yet at a distance becomes an incredible sight. Beyond its neon-lit streets and bustling neighborhoods lies a hidden gem—a vibrant bar scene that offers not only delectable libations but also breathtaking views of the city's skyline. Join us on a quest to discover (and enjoy!) the best bars in Tokyo with a view. Whether you're a local or a visitor, these establishments are sure to elevate your nightlife experience to new heights. So grab a seat, raise your glass, and let's drink in the stunning vistas Tokyo has to offer!
1. New York Bar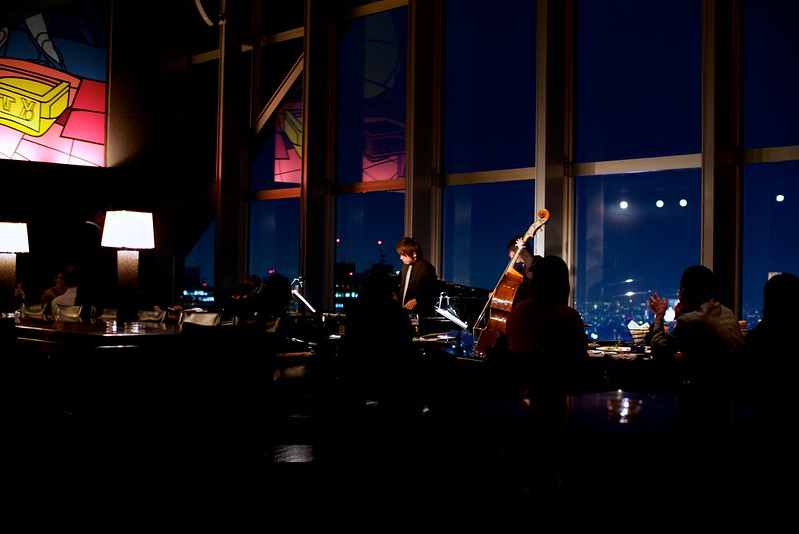 Perched high on the 52nd floor of the Park Hyatt Tokyo in Shinjuku, the New York Bar is a haven for discerning cocktail enthusiasts. Made famous by the film "Lost in Translation," this sophisticated establishment offers panoramic views of the cityscape. Sip on their signature Tokyo-inspired cocktails while Jazz melodies fill the air, transporting you to a world of elegance. Don't miss out on their extensive selection of premium whiskeys, including rare Japanese labels. The New York Bar is an iconic destination where you can enjoy the epitome of style, class, and a view that will leave you breathless.
Hours: 5pm – 11pm (12am on weekends)
2. Rooftop Bar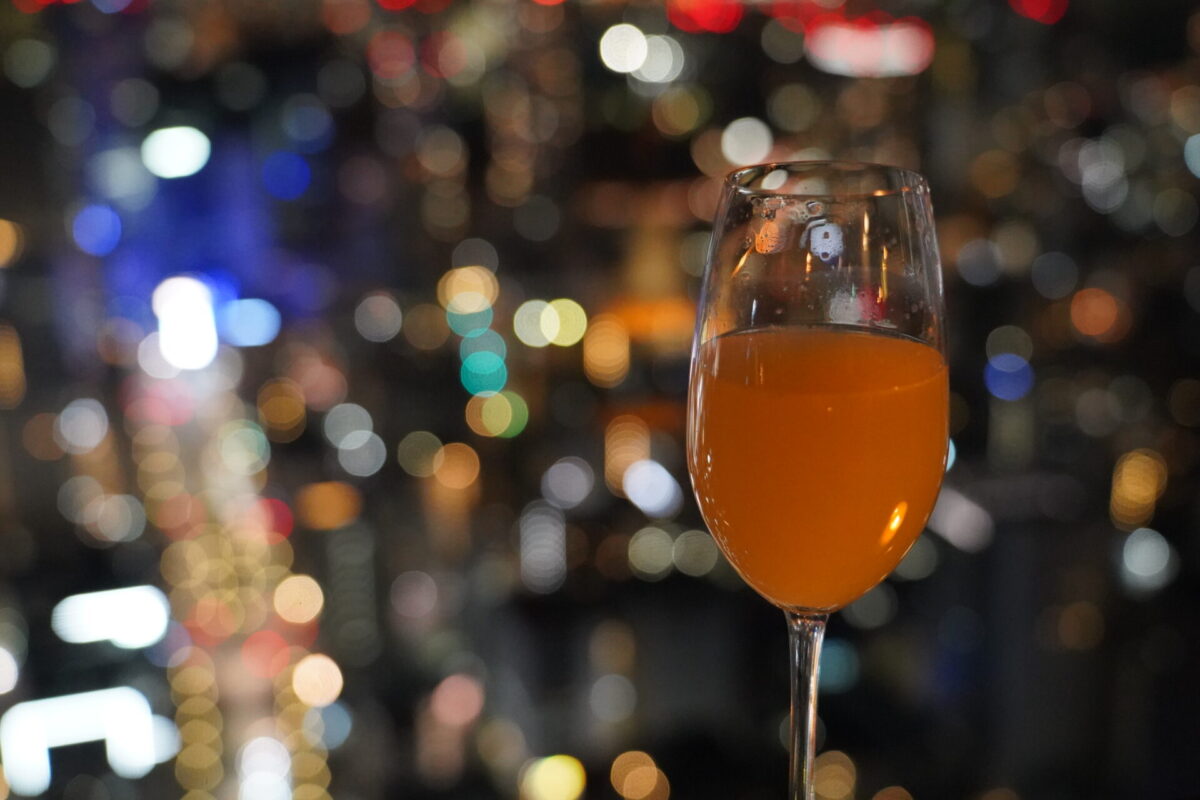 Escape the urban jungle and ascend to the top of the Andaz Tokyo, where you'll find their enchanting Rooftop Bar. This chic establishment provides an oasis of serenity amid the city's hustle and bustle. Savor innovative concoctions crafted by their skilled mixologists while marveling at the panoramic vistas of Tokyo Tower and the surrounding cityscape. The contemporary design, coupled with the warm ambiance, creates the perfect backdrop for a memorable evening. Elevate your experience with a taste of their refreshing cocktails and indulge in Japanese-inspired fusion cuisine.
Hours: 5pm – 11:30pm, 12:30am on weekends
3. R Restaurant & Bar
For a truly unique experience, head to the 13th floor of the Gate Hotel in Asakusa, and discover R Restaurant & Bar. As you step into this exclusive establishment, you'll be greeted by a breathtaking 360-degree view of Tokyo's skyline, starring Tokyo Skytree. Their knowledgeable staff will guide you through the world of fine alcoholic beverages, helping you find the perfect match for your palate. With a fusion of traditional and contemporary elements, R Restaurant & Bar offers an unforgettable journey through Japan's liquid heritage.
Hours: 6:30am – 11pm
4. Two Rooms Grill Bar
Nestled in the vibrant Aoyama district, Two Rooms Grill Bar combines exceptional cuisine with stunning city vistas. Located on the fifth floor of the AO Building, this sleek establishment boasts a spacious outdoor terrace as well as a sleek and modern indoor area. Indulge in their mouth-watering selection of grilled dishes, prepared with precision by a small group of renowned chefs. Their extensive wine list features both local and international labels, ensuring the perfect pairing for every palate. Two Rooms Grill Bar is where classy dining meets aesthetics, promising a truly unforgettable dining experience.
Hours: 11am – 2am, 10pm on Sundays
5. Deva
Tucked away in the trendy neighborhood of Ebisu, Deva stands as a testament to the vibrant nightlife Tokyo has to offer. This gem boasts a cozy, intimate, and romantically lit atmosphere, making it the perfect place to unwind with a drink in hand. Deva's elevated stance ensures an awe-inspiring view of the Shibuya skyline, especially when the sun dips below the horizon. Sample their wide range of craft beers and creative cocktails while enjoying the eclectic music selection. With its laid-back vibe and stunning vistas, Deva is a must-visit for those seeking a more relaxed and casual yet sophisticated bar experience.
Hours: 7pm – 3am, closed on Mondays
6. Oriental Lounge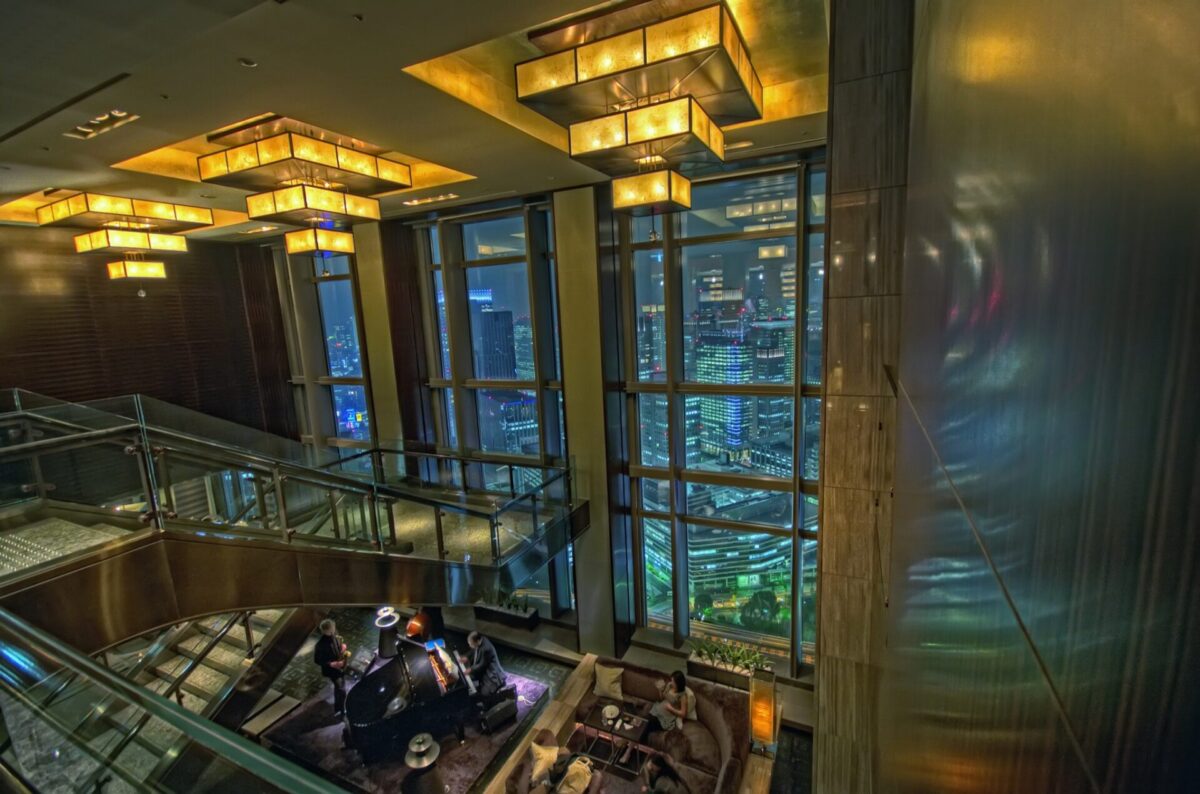 Located on the 38th floor of the Mandarin Oriental Tokyo in Nihonbashi, the Oriental Lounge provides an oasis of tranquility amidst the bustling city below. With its floor-to-ceiling windows and elegant interior, this sophisticated bar offers stunning views of Tokyo's iconic landmarks, and even Mt. Fuji if you're lucky! Immerse yourself in the art of cocktail craftsmanship or in the world of wine- they have around 800 varieties! For a true taste of Japanese culture, sample their exquisite selection of traditional teas. The Oriental Lounge is the epitome of refinement and elegance, where every sip is a celebration.
Hours: 12pm – 10:30pm
7. Twenty Eight
Perched high on the 28th floor of the Conrad Tokyo, Twenty Eight offers a mesmerizing view of Tokyo Bay, the iconic Rainbow Bridge of Odaiba, and Hamarikyu Gardens, all through 8-meter-high, floor-to-ceiling windows. This contemporary bar boasts a chic ambiance with sleek decor. Indulge in their expertly crafted cocktails, featuring both classic and innovative concoctions. The array of food offered is equally enticing, to say the least. Whether you're sipping on a signature cocktail or enjoying a rare liquor, Twenty-Eight guarantees a night of elegance and unparalleled panoramas.
Hours: 10:30am – 11:30pm, 11pm on Saturdays
8. Ce La Vi
Located atop the Fukuras building in Shibuya, Ce La Vi offers an extraordinary vantage point to take in the dazzling lights of Shibuya, especially the iconic crossing. This sleek and stylish rooftop bar (and if you stay late enough, rooftop club) is a refreshing hats-off to cosmopolitan flair. Sample their exquisite fusion cuisine and sip on creative cocktails while admiring the panoramic views from their expansive outdoor terrace. As night falls, the cityscape transforms into a glittering wonderland, providing the perfect backdrop for an unforgettable evening. Ce La Vi is where sophistication meets urban chic, offering an experience like no other.
Hours: 11am – 5am
9. Sky Lounge Stellar Garden
Perched high above the streets of Shiba-Koen, the Sky Lounge Stellar Garden offers a breathtaking view of Tokyo Tower. Located on the top floor of the Prince Park Hotel, this elegant bar is known for its subtly cosmic colorway and sleek interior. Savor their extensive selection of cocktails, including their renowned martinis, expertly prepared by their skilled bartenders. Take a seat by the window and watch as the city comes alive beneath you. Sky Lounge Stellar Garden is the perfect place to unwind after a day of exploration, offering a serene ambiance and captivating vistas.
Hours: 5pm – 10pm, 12am on weekends
10. Peter: The Bar
Nestled within the iconic Peninsula Tokyo, Peter: The Bar boasts an exquisite blend of sophistication and stunning panoramas. Located on the 24th floor, this stylish establishment offers floor-to-ceiling windows that frame the breathtaking views of Tokyo's Imperial Palace Gardens and Hibiya Park. Indulge in their wide range of innovative cocktailsPeter: The Bar is where futuristic elegance meets timeless class, providing an extraordinary drinking experience in the heart of Tokyo.
Hours: 6pm – 10pm, closed on Tuesdays
Japan Wonder Travel Tours in Tokyo
Japan Wonder Travel is a travel agency that offers guided tours throughout Japan.
From private walking tours to delicious Food and Drink tours, we can help organize the best tours just for you! If you want to explore Japan and learn more about the history and backstories of each area you are traveling in, our knowledgeable and friendly guides will happily take you to the best spots!
In addition, we can provide you with any assistance you may need for your upcoming trip to Japan, so please feel free to contact us if you have any questions or need some help!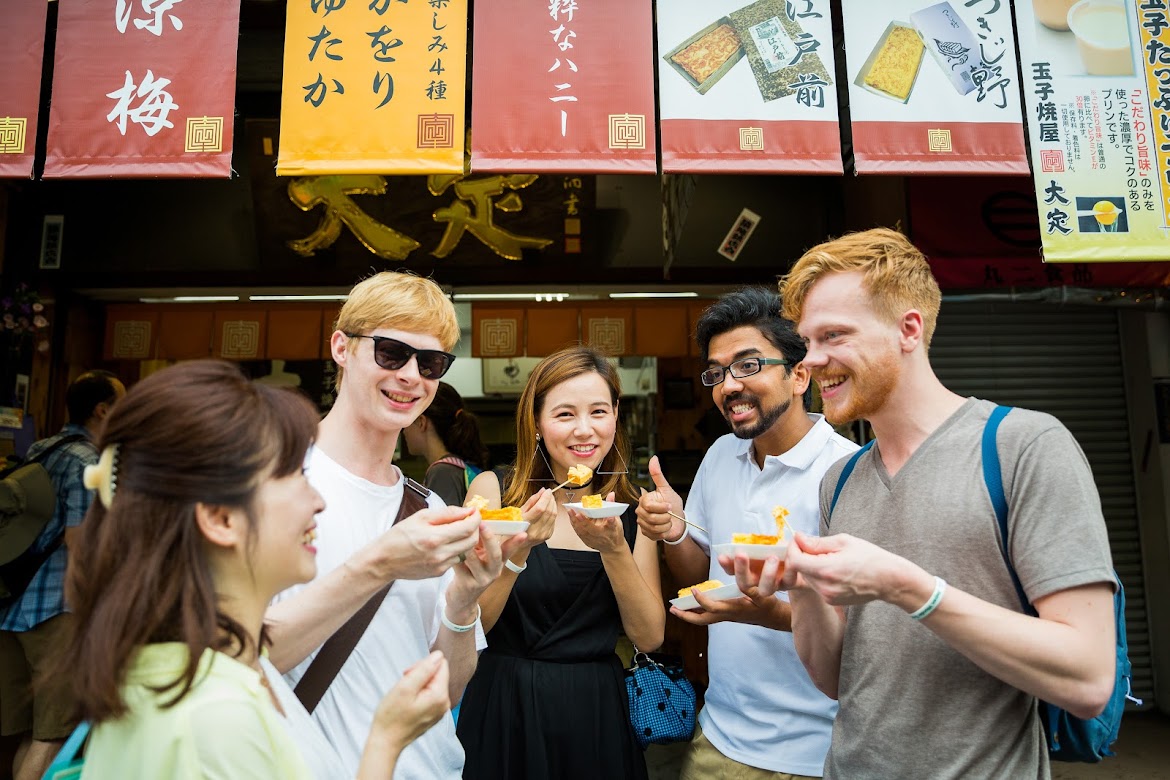 ▶Tokyo 1–Day Highlights Private Walking Tour (8 Hours)
There's no better way to explore an area than taking a tour with a knowledgeable local guide. You will have the chance to learn about the history and interesting background stories of Tokyo, as well as discover some hidden gems which can be hard to do without a guide.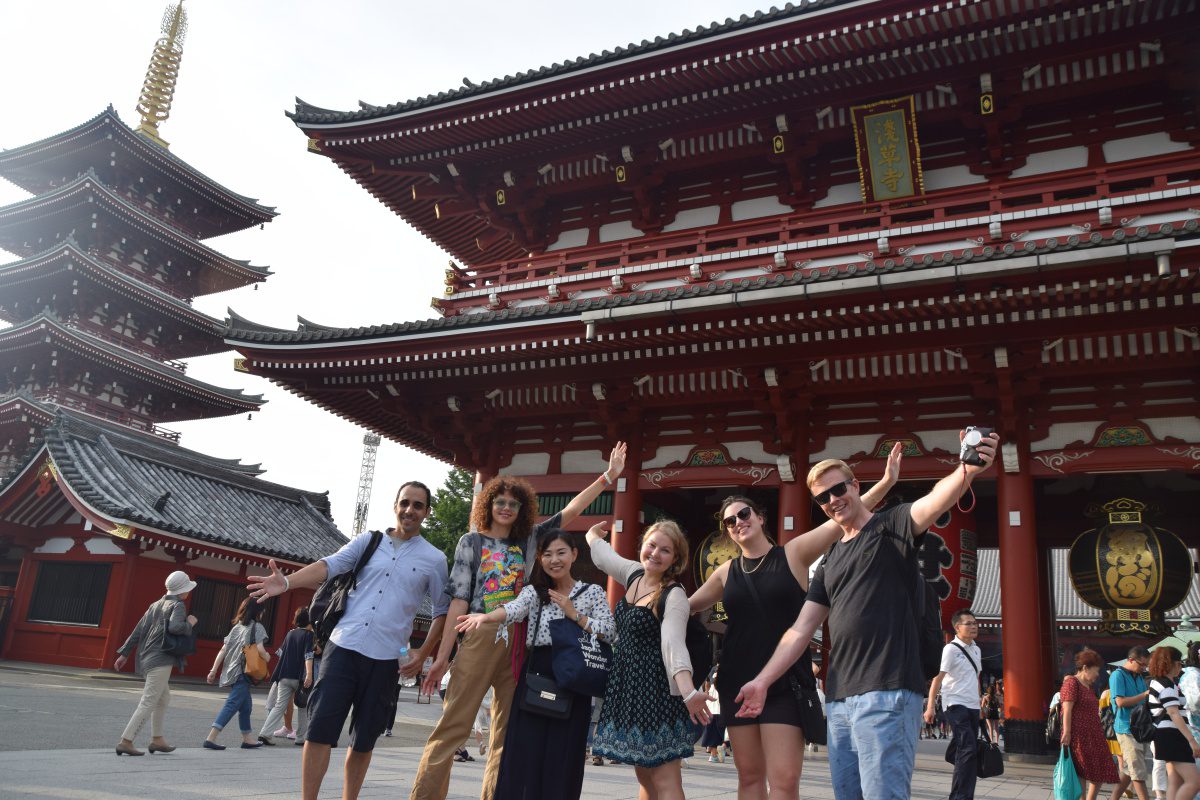 ▶Shinjuku Bar Hopping Tour: Experience Tokyo's Nightlife in Izakaya
Check out the best spots in Shinjuku while bar hopping through the lively and vibrant area. Try some delicious local food and drink as you explore the narrow yet photogenic alleys that the town has to offer. Experience Japanese izakaya culture and drink in Shinjuku like the locals!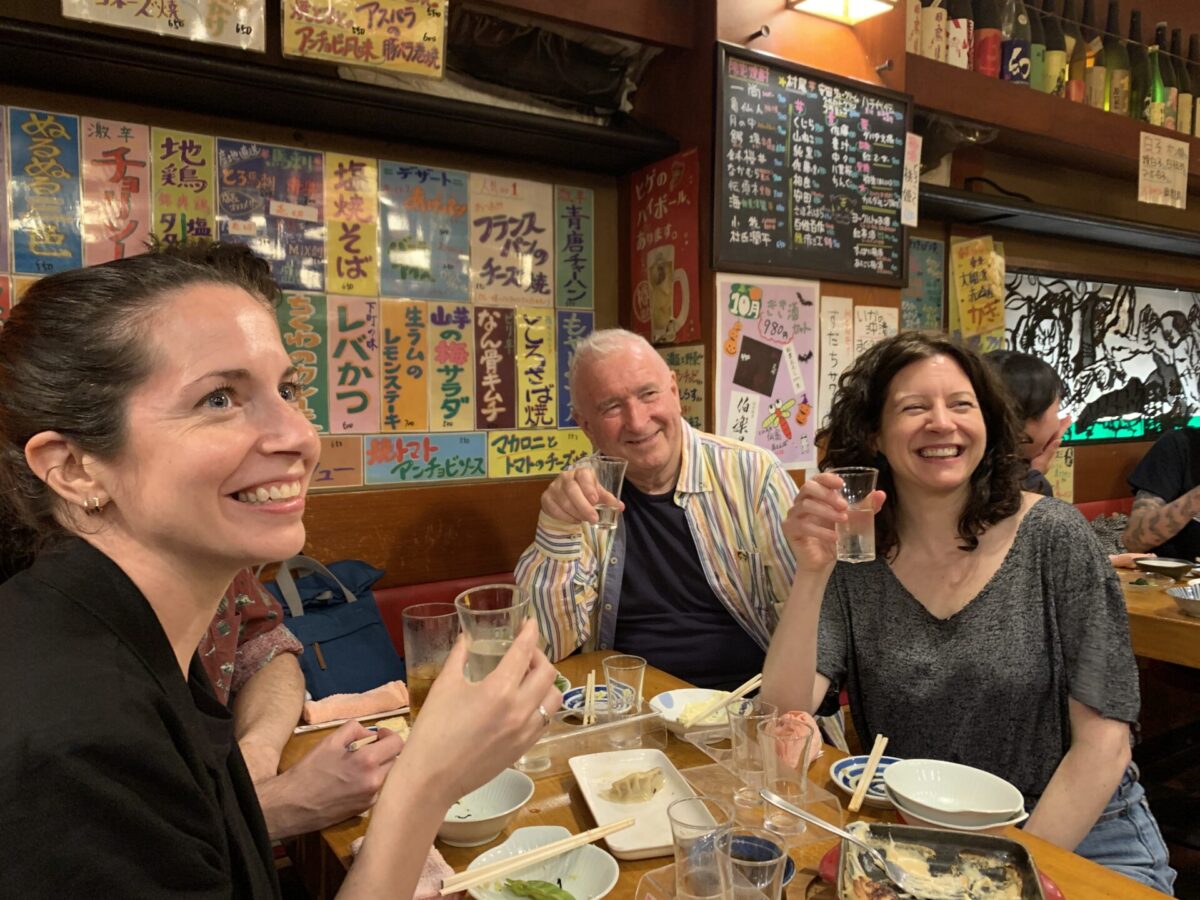 Find the Other Tours
▶Tour Packages
If you want to make travel easier, we suggest you look into tour packages.There are a wide range of tour packages out there to suit the accomodate for each traveler needs. Click the button below to find the best tour package from various Tour Operators!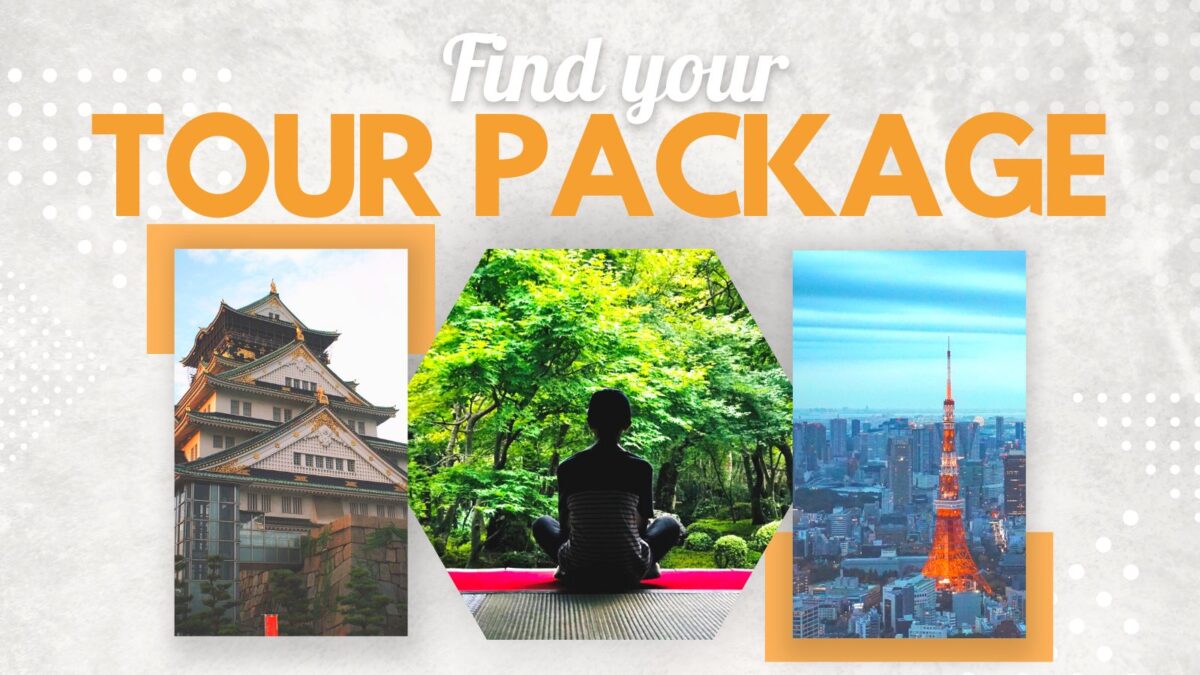 Follow us on Instagram, Facebook, Twitter, and TikTok for more travel inspiration. Or tag us to get featured!
Happy traveling!
Stay informed of the best travel tips to Japan, the most exciting things to do and see, and the top experiences to have with the Japan Wonder Travel Newsletter. Once every two weeks we will introduce you to our latest content.
Other Articles you Might be Interested in