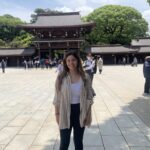 Writer's Profile
Tristyn (こころ) Perrin is a Japanese American student who was born and raised in Little Rock, Arkansas in the United States. She attends the University of Arkansas at Little Rock where she is a Donaghey Scholar majoring in Applied Communications and Graphic Design. She enjoys writing and being able to connect with others through conversation. She has a passion for art and taking pictures. She likes to play soccer and hang out with her friends during her free time as well as explore nature.
With Tokyo being the biggest city in Japan, and one of the biggest in the world, you can imagine that there are a lot of different things to do here. In Tokyo, August is one of the most exciting times to visit because of the multitude of festivals being held. You can enjoy long and vibrant firework shows to long-held traditional ceremonies. In order to make things easier for you, we complied a list of the best 10 things to do in Tokyo in August! We hope you enjoy!
1. Koenji Awa-Odori Festival
In the last week of August, thousands and thousands of people line up to watch well over 10,000 dancers and musicians parade the streets. The Koenji Awa-odori dance is one of Tokyo's most popular summer festivals, so it is highly recommended that you partake. Here, you can enjoy upbeat performances, traditional music, and a multitude of dance routines over the span of two days. While this event does occur in the summer, it is held in the cooler times of the evening.
When: August 26 & 27 ~ 5pm~8pm
Location: Koenji
2. Firework Festivals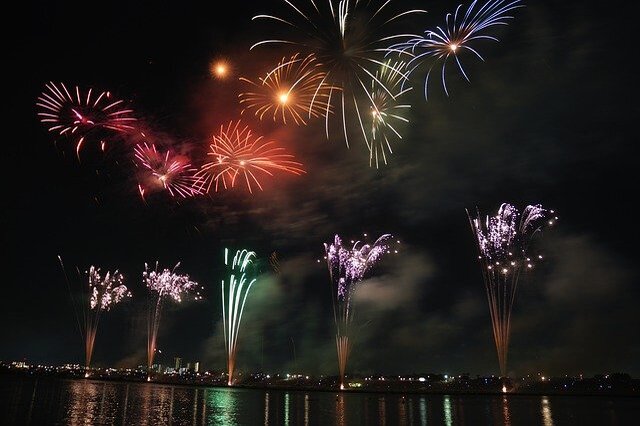 Fireworks are super popular in Japan, especially in the summertime. There are many different firework festivals to see in Japan. However, there are two major firework festivals in Tokyo that you definitely don't want to miss. The Ichikawa Shimin Noryo Fireworks Festival and Edogawa Fireworks Festivals are both held August 5, 2023, starting around 7:15pm. The fireworks are massive, filling up the entire sky, lasting more than 30 minutes. These firework festivals bring close to 700,000 people together to enjoy the spectacular fireworks show.
When: August 5 ~7:15 pm
Location: Edogawa River
3. Summer Comiket 2023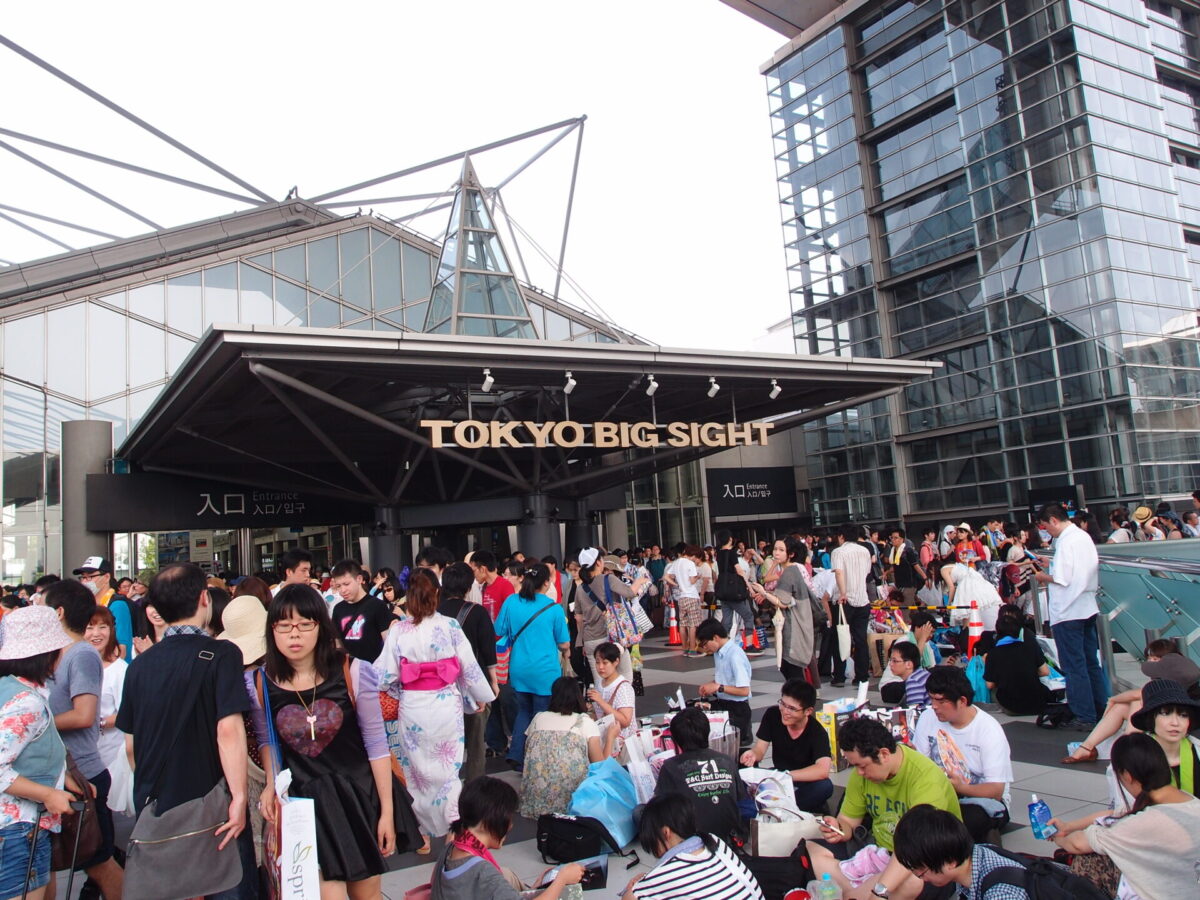 Join one of Japan's biggest annual pop culture events August 12 – August 13. Held at Tokyo Big Sight, manga fans and authors come together to exchange and sell self-published comic books. The term Doujinshi is known as the independent creation and publication of manga. Some people participate in cosplay, dressing up as their favorite characters. There is a special ticket you can buy that gives you exclusive access to changing rooms where you can get ready for the event. Tickets range from ¥1,000 to ¥5,000, depending on what you're there for.
When: August 12 – 13, 10:30 am – 4:00 pm
Location: Tokyo Big Sight
4. Forest Beer Garden
From spring to summer, you can enjoy a nice cold beer and grilled food while relaxing in Meiji Shrine's outer garden. The official dates for this forest beer garden are from April 18 – September 24, so if you can't make it in August, you can always come in September! You can make online reservations up to a month in advance, so get your tickets now! Tickets range from ¥5,500 for adults, ¥4,700 for 12-19 years old, and ¥2,500 for elementary students. During weekdays, the forest beer garden is open from 2:00 pm to 10:30 pm. During the weekend and some holidays, it is open from 12:00 pm to 10:30 pm.
When: April 18 – September 24
Location: Meiji Shrine's Outer Garden
5. Asakusa Toro Nagashi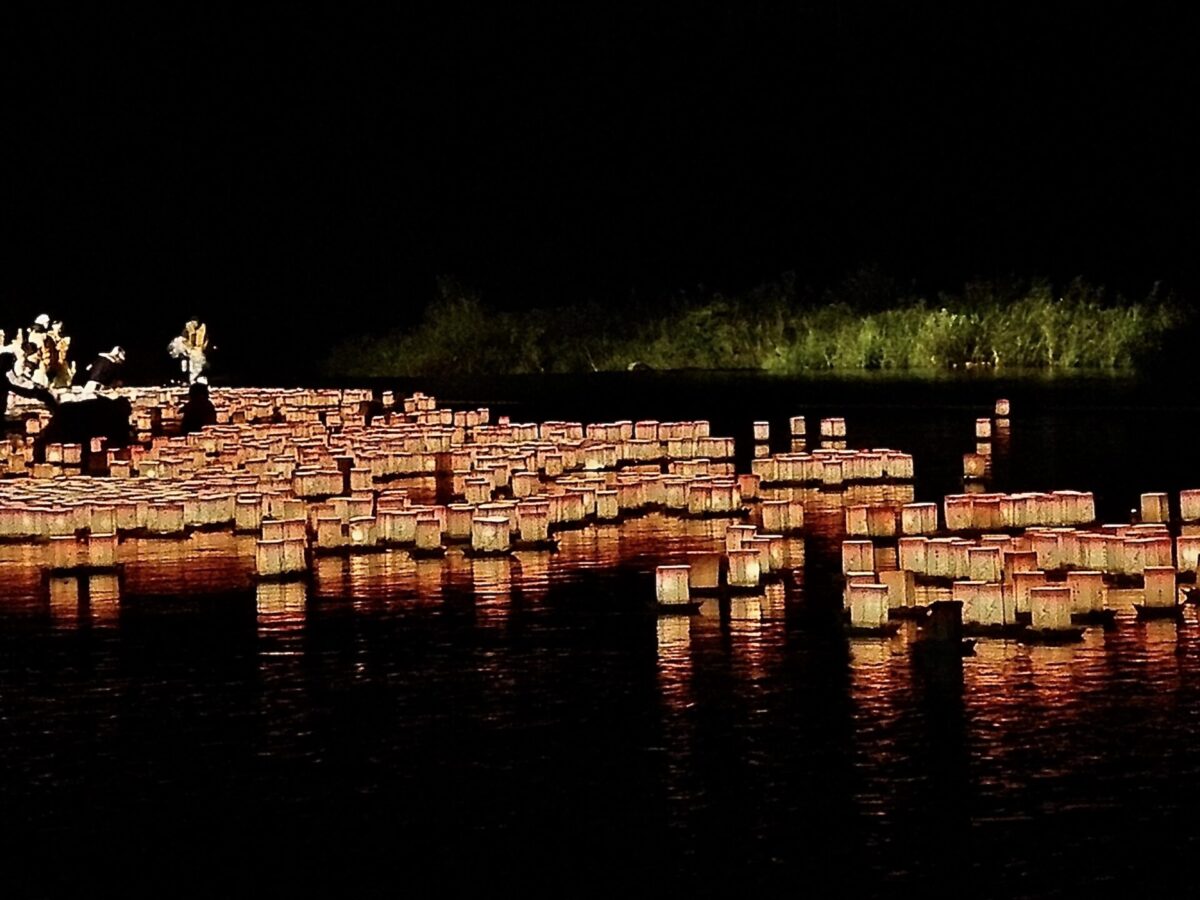 In the middle of August, many gather around the river in Asakusa to light candle-lit lanterns and send them off into the water. During the night, it is a beautiful sight to see over 2,500 lit lanterns float down the river. Even though this event is usually in honor of those that have had relatives pass, people are still able to come and watch the lanterns be released.
When: Mid August 6:45 pm – 8:00 pm
Location: Asakusa
6. Visit a Garden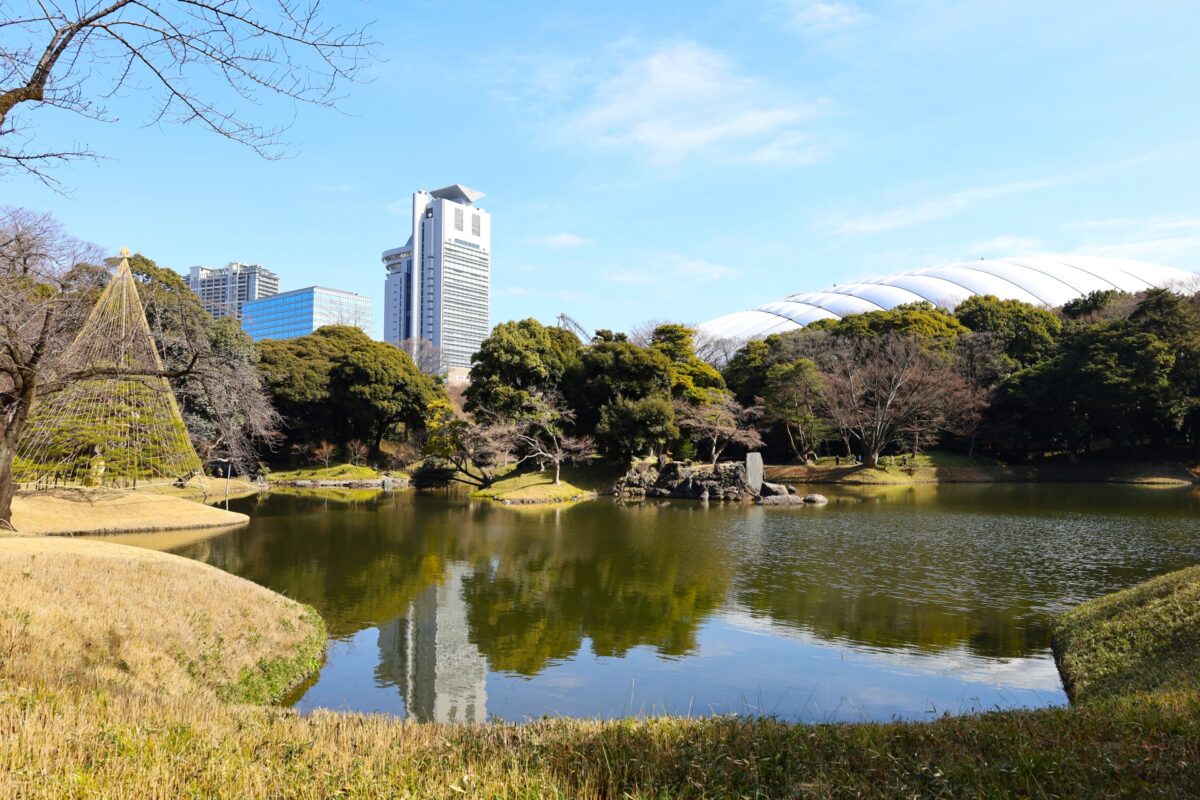 With Tokyo being a massive city, you might think that there is very little nature. Think again! Tokyo has a variety of different gardens that you can walk through and feel as though you are escaping from the loud bustle of the city. There are two gardens in particular that we recommend, Koishikawa Korakuen Garden and Rikugien Garden. Koishikawa Korakuen is one of the oldest and best Japanese gardens around. There, you can enjoy beautiful walking trails and lush greenery. Rikugien is right up there with Koishikawa Korakuen when it comes to beauty. You can stroll around the expansive garden, which can take up to an hour to cover. There are also some tea houses that are open to the public. Both gardens have an admission of 300 yen, and are open to the public from 9:00 am to 5:00 pm.
7. Asagaya Tanabata Festival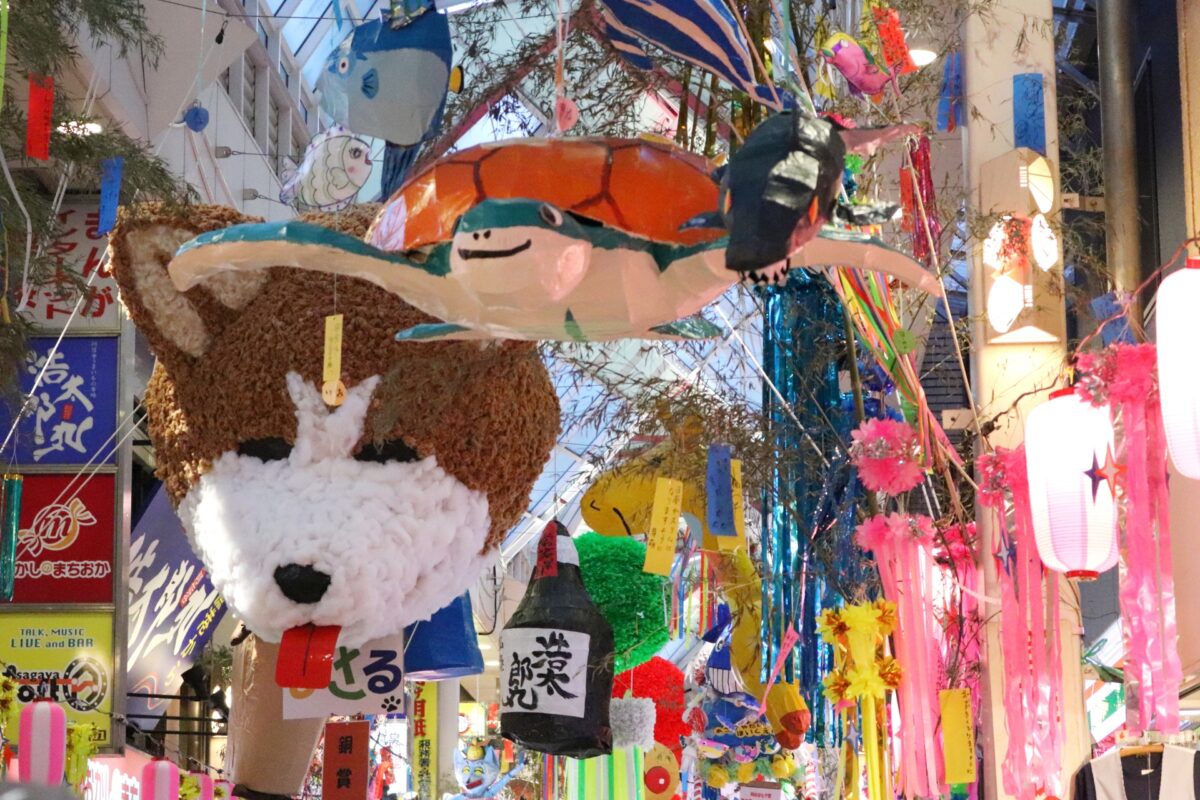 Also known as the "star festival," many people celebrate the holiday that is based on the astrological event that occurs every summer when the two stars, Vega and Altair, finally meet in the sky. Tanabata represents two lovers who only get to meet once a year. While some celebrate this holiday in July, many others celebrate it early August. At the Pearl Center shopping center, you can enjoy a parade of giant papier-mache figures that float down the shopping arcade. These giant figures usually depict cute characters from Disney or Studio Ghibli and also teddy bears and so on. At this festival, you can also enjoy a variety of foods and drinks while participating in Japanese old fashioned festival activities like goldfish scooping.
When: August 4-8 (Subject to change)
8. Fukagawa Festival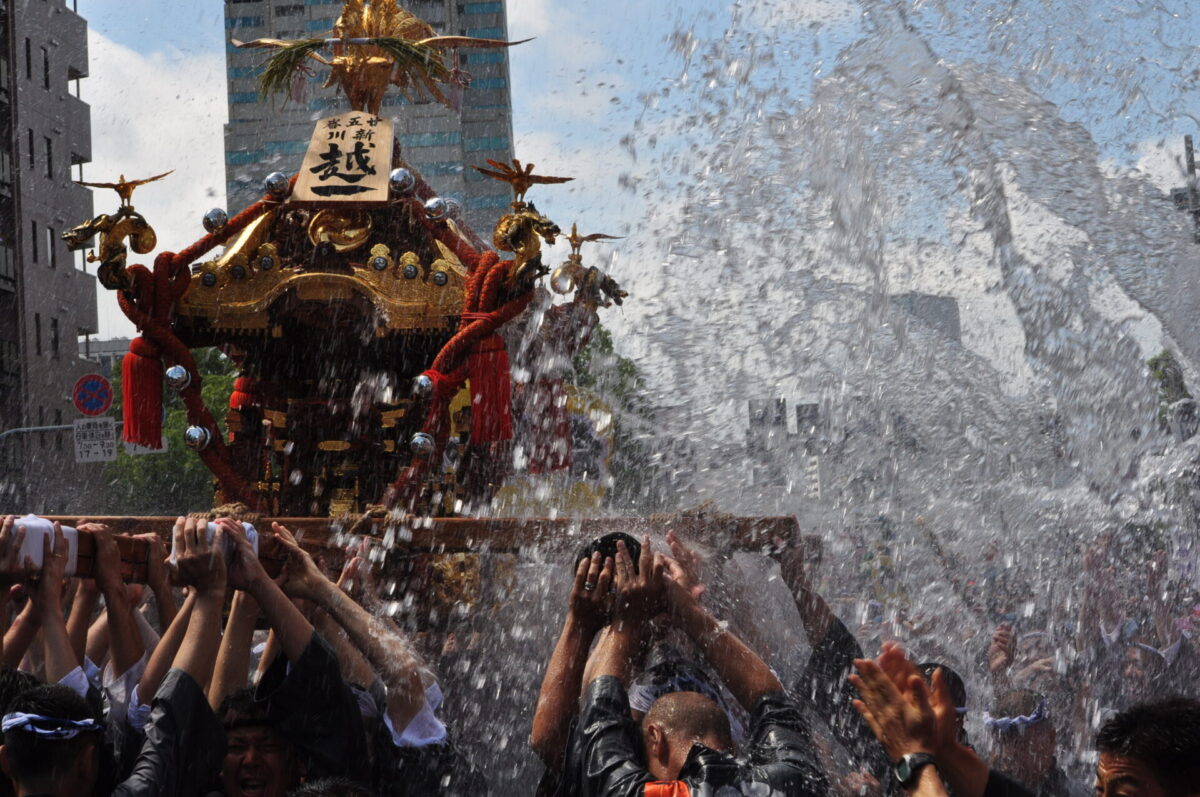 In the midst of a hot summer day, attending the Fukagawa Festival is a perfect way to spend your time. This water throwing festival, or mizu-kake matsuri, occurs in the middle of August at the Tomioka Hachimangu shrine. People carry over 50 mikoshi, or portable shrines, through the street while people throw water on the mikoshi. The act of throwing water symbolizes purification. This event happens over a 5 day period where you can also hear traditional Japanese instruments be played and watch dance performances.
When: Mid August
Location: Tomioka Hachimangu Shrine
9. Yakatabune Boat Cruise – Tokyo Bay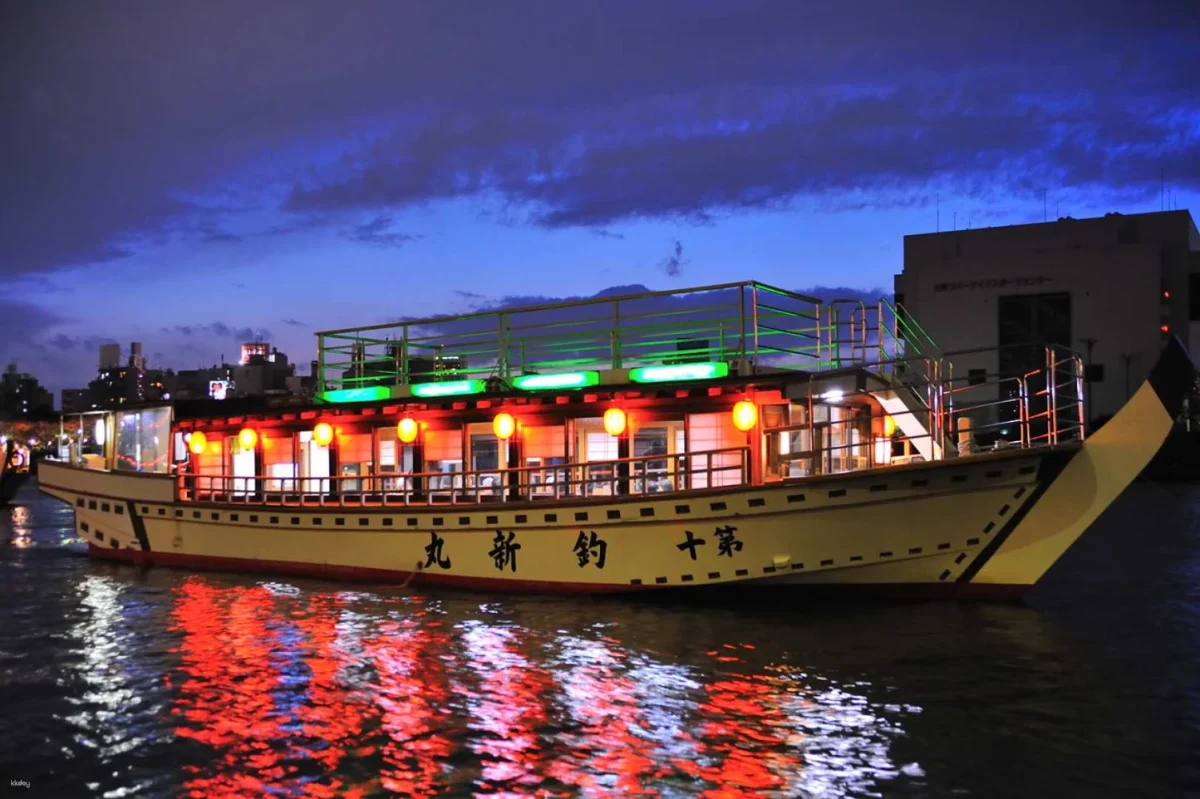 Going down to the Tokyo Bay area in the summertime to enjoy a traditional Japanese Yakatabune dinner cruise is a popular thing to do. A Yakatabune is known as a pleasure boat where they were traditionally used to host dinner parties for the wealthy. Today, this experience is open to the general public. During your cruise, you will get to enjoy the nighttime views of Tokyo city from the water. In the summertime, you might even get to watch the firework shows from certain festivals if you get the timing right. You will be served delicious Japanese food and free drinks. You can even join in on some karaoke if you would like!
Book your Boat Cruise here
10. Friday Road Show and Ghibli Exhibition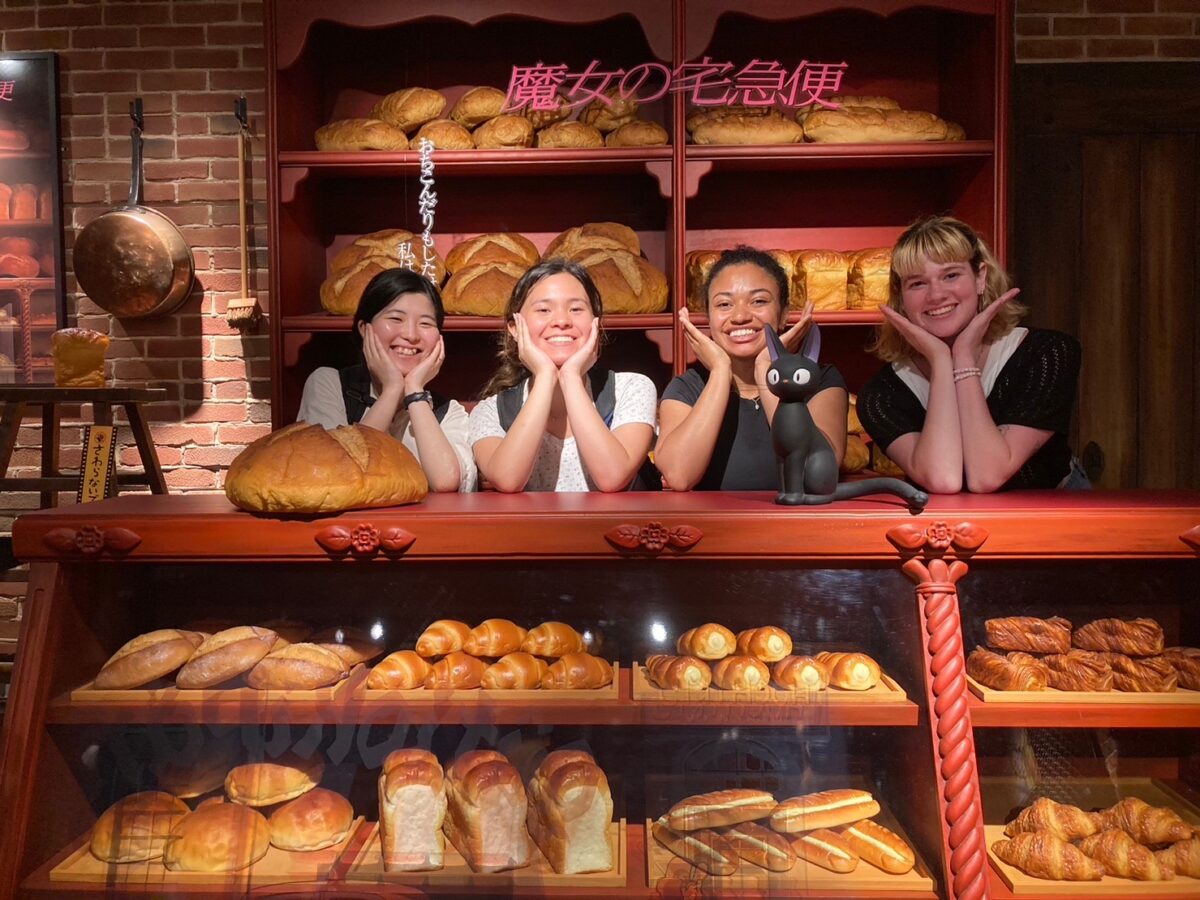 Friday Road Show, also known as Kinyo Road Show, is a weekly TV segment that has been running since 1985. Every Friday evening on Nippon TV (NTV), Friday Road Show broadcasts full-length family-friendly films, oftentimes showing Studio Ghibli films. The two film studios collaborated on an exhibition where fans can come and immerse themselves into the film world. The point of the exhibition is to look back on the different films that have been showcased over the years, revisiting the timeless and universal themes that Studio Ghibli films hold. The exhibition also provides fans the opportunity to enjoy larger than life art displays. One is a piece called The World of Ohm, created by model artist Takayuki Takeya, meant to recreate the sea of decay from the film Nausicaa of the Valley of the Wind. Another one is a large stained glass lighthouse that shows different Ghibli characters. Of course, there are other installations, but these two are some of the main attractions.
When: June 29-September 24
Location: Warehouse Terada (B & C Hall, E Hall)
If you are planning on visiting Tokyo, Japan this summer, make sure you check some of these activities off of your to do list! August in Tokyo is filled with lots of excitement and fun. From fireworks to festivals, there are a lot opportunities to make unforgettable memories. Which activity are you most excited for?
Japan Wonder Travel Tours in Tokyo
Japan Wonder Travel is a travel agency that offers guided tours throughout Japan.
From private walking tours to delicious Food and Drink tours, we can help organize the best tours just for you! If you want to explore Japan and learn more about the history and backstories of each area you are traveling in, our knowledgeable and friendly guides will happily take you to the best spots!
In addition, we can provide you with any assistance you may need for your upcoming trip to Japan, so please feel free to contact us if you have any questions or need some help!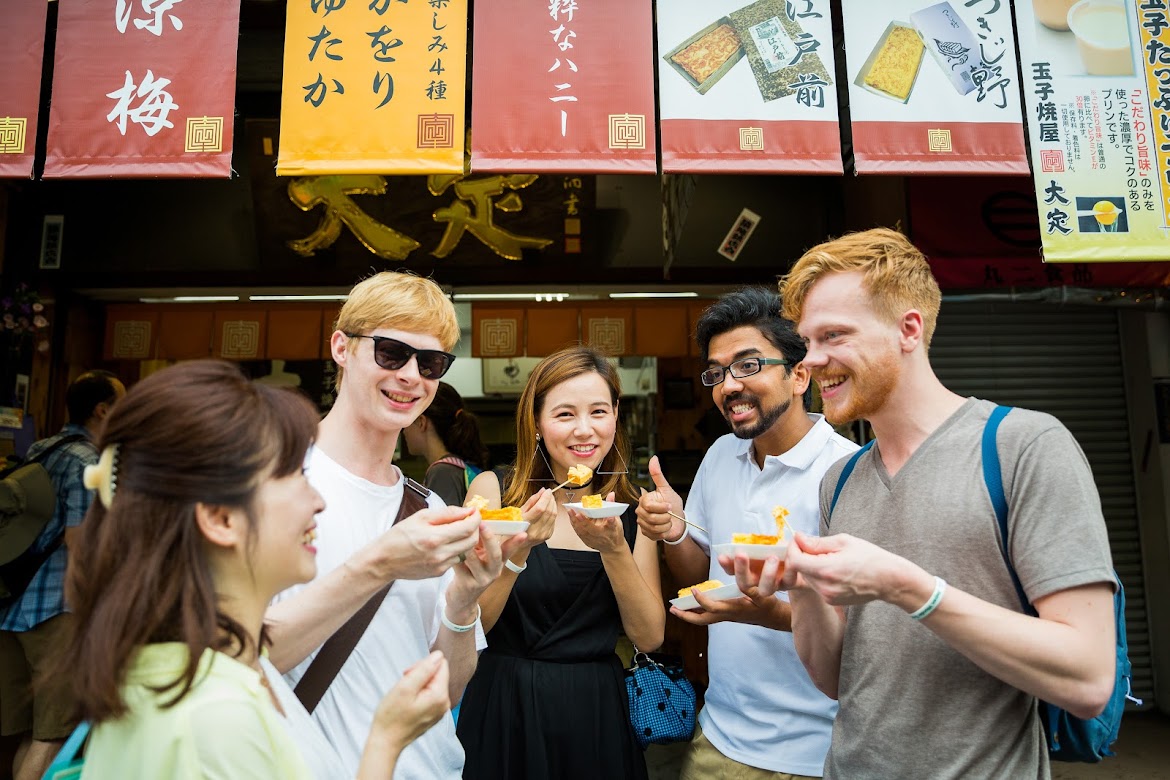 ▶Tokyo 1–Day Highlights Private Walking Tour (8 Hours)
There's no better way to explore an area than taking a tour with a knowledgeable local guide. You will have the chance to learn about the history and interesting background stories of Tokyo, as well as discover some hidden gems which can be hard to do without a guide.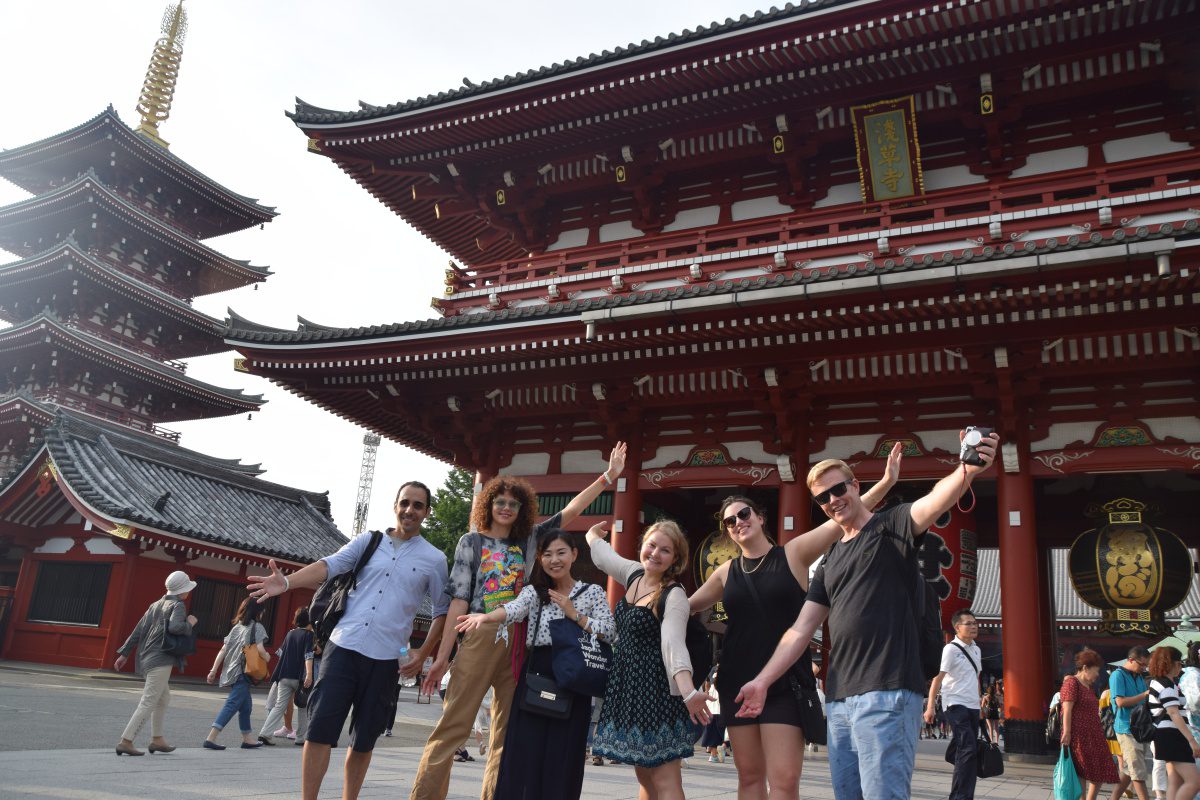 ▶Shinjuku Bar Hopping Tour: Experience Tokyo's Nightlife in Izakaya
Check out the best spots in Shinjuku while bar hopping through the lively and vibrant area. Try some delicious local food and drink as you explore the narrow yet photogenic alleys that the town has to offer. Experience Japanese izakaya culture and drink in Shinjuku like the locals!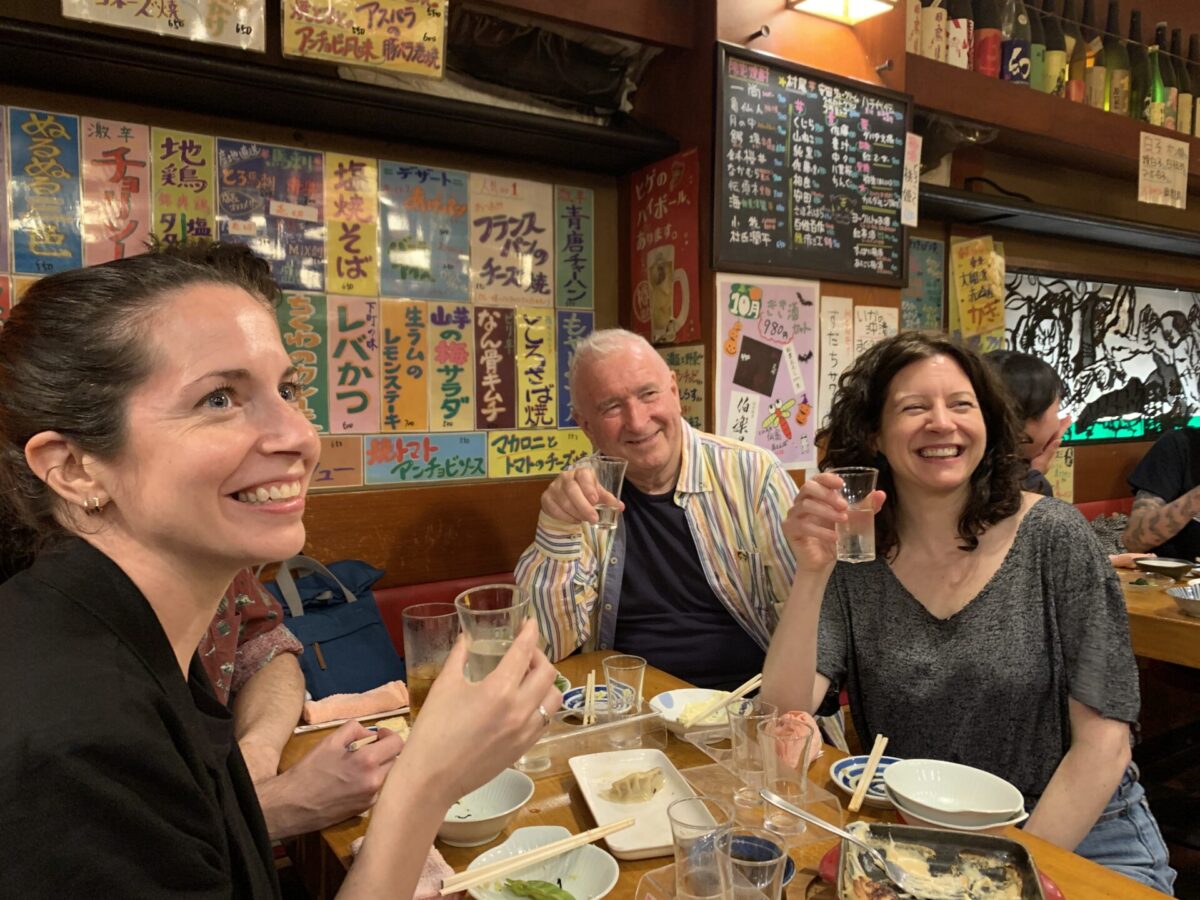 Find the Other Tours
▶Tour Packages
If you want to make travel easier, we suggest you look into tour packages.There are a wide range of tour packages out there to suit the accomodate for each traveler needs. Click the button below to find the best tour package from various Tour Operators!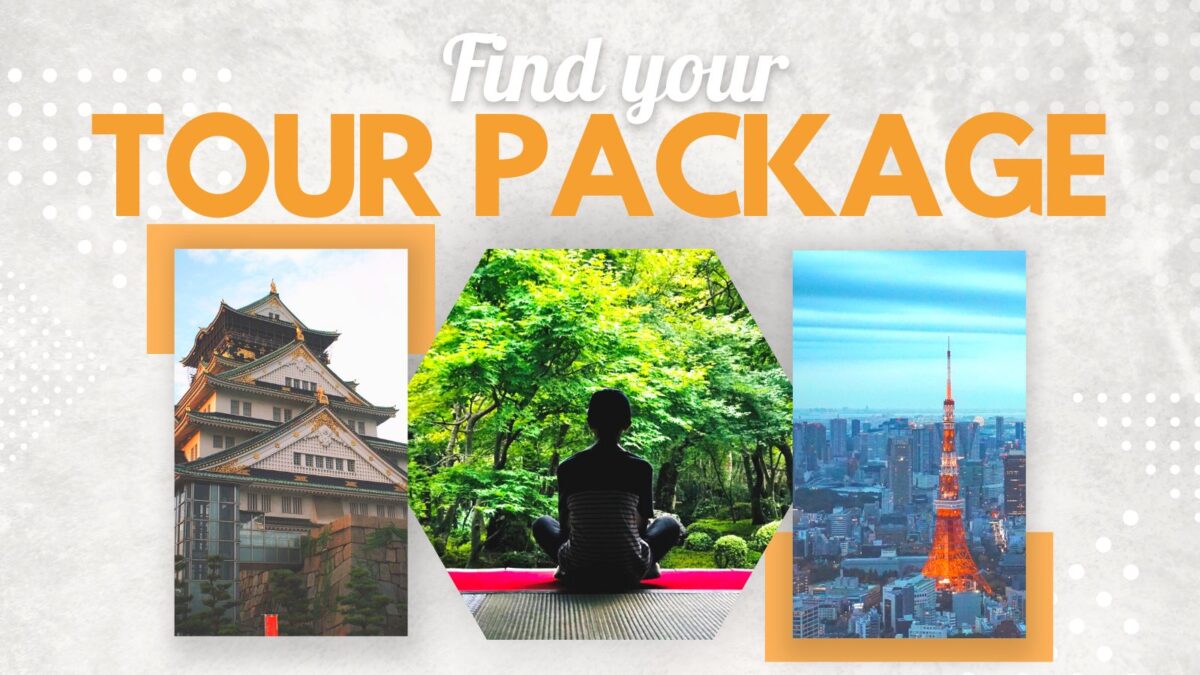 Follow us on Instagram, Facebook, Twitter, and TikTok for more travel inspiration. Or tag us to get featured!
Happy traveling!
Stay informed of the best travel tips to Japan, the most exciting things to do and see, and the top experiences to have with the Japan Wonder Travel Newsletter. Once every two weeks we will introduce you to our latest content.
Other articles you might be interested in