This post may contain some affiliate links. When you click through and make a purchase we may receive some commission, at no extra cost to you.
The weather may be cold, but there is always something to celebrate in Japan! February marks the transition from winter to spring, and there are many fun and unique festivals happening around this time. There is something for everyone, from illuminations and powder snow to plum blossoms and fireworks. Here are 10 of the best and most exciting festivals you can attend in Japan in February.
1. Sapporo Snow Festival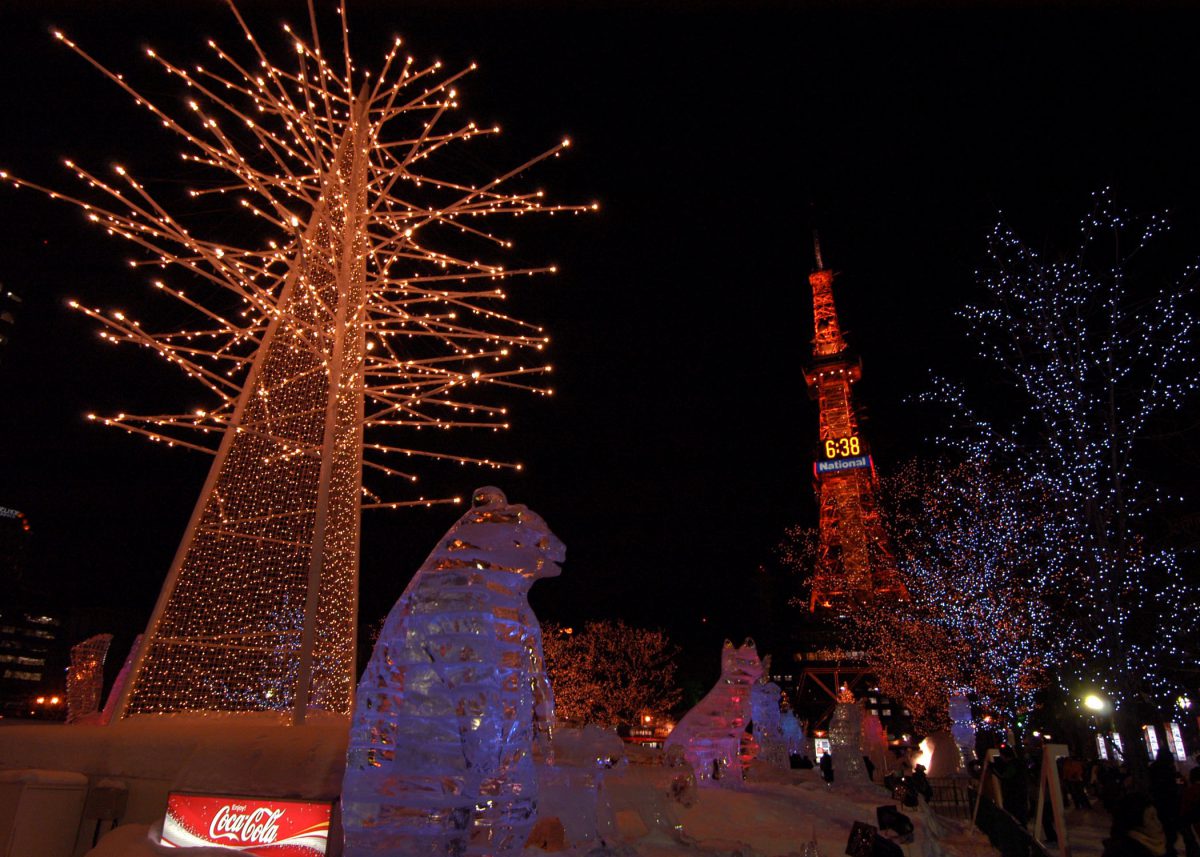 Celebrate all things snow and ice at one of Japan's most popular festivals. Attracting 2 million tourists every year, this week-long event features impressive ice sculptures across three areas. Odori Park, Susukino, and Tsudome all feature awe-inspiring works of ice art which are illuminated at night, and visitors can also enjoy the art, culture, sports, food, and drinks that Hokkaido is famous for. More than 30,000 tonnes of snow are used to make the sculptures, with some of them standing 15 meters tall and 25 meters wide – truly an incredible sight to behold! There's so much to see that it's worth booking a hotel close to the main festival sites so you can enjoy this popular event and all it has to offer in the best possible way.
When: February 4-11 (in 2023)
2. Yunishigawa Onsen Kamakura Festival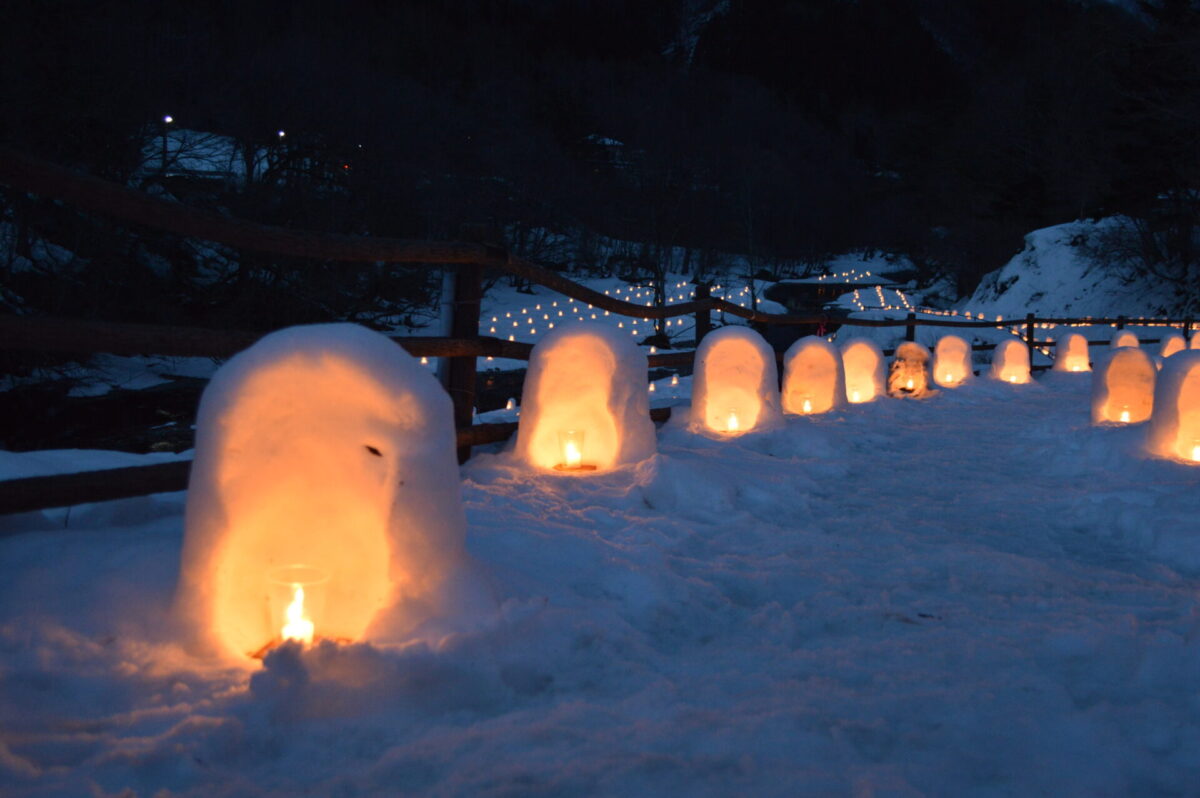 Witness a brilliant union of lights and snow when hundreds of miniature kamakura (snow houses) are illuminated. Held in a quaint onsen town in Tochigi Prefecture, this is the perfect festival for those wanting to avoid the more touristy places in favor of an authentic onsen experience. The Sawaguchi riverbed is lined with small candlelit kamakura lanterns for you to enjoy during your evening stroll, and the sight is so breathtaking that it has been designated as a Japan Night View Heritage Site. The main venue, "Heike no Sato", has an open-air museum showcasing the town's history, with old homes and buildings on display. One of the highlights of the festival, however, is enjoying delicious BBQ inside a larger kamakura. Of course, you will also want to warm up and relax in one of the town's steaming onsen.
When: late January to late February
3. Hakodate Kaijo Fuyu Hanabi Festival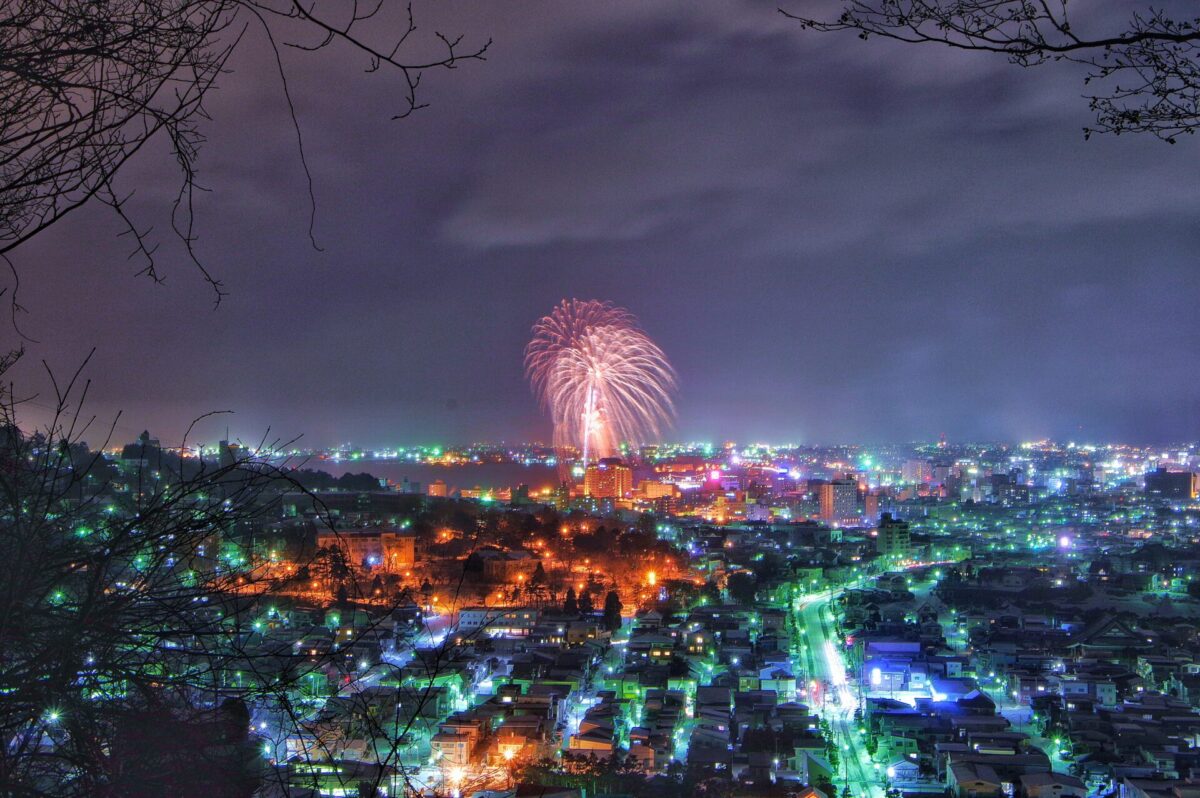 Japan has a profound love for fireworks (hanabi), which are not only reserved for the warmer summer season. Kaijo means seaside, which is where this festival takes place, running for three days in February. Fireworks can be seen all over Hakodate, and you can enjoy them outside or through the windows from inside a café if you prefer. If you want to be as close to the action as possible, several booths sell warming food and drinks close to Hakodate Station. The spectacular show runs for 20 minutes starting at 8pm, and it's renowned for being extra beautiful due to being backlit by the lights from the town.
When: early to mid-February
4. Sounkyo Ice Fall Festival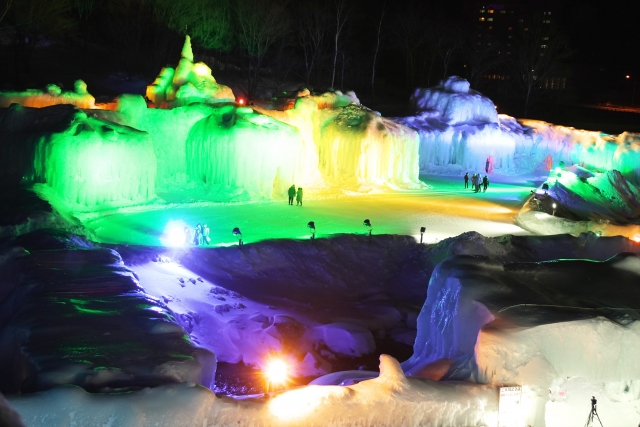 Earn your "Extreme Cold Certificate" with a photo at this popular Hokkaido ice festival in Sounkyo Onsen, Kamikawa. Famous for dazzling, interactive ice sculptures, you can wander inside the giant structures to explore. You can even enter the Ice Shrine, a holy sphere where you can pray for good fortune in love, money, school grades, and similar important matters. The festival also hosts brilliant digital art displays, fireworks, stage performances, a shop, rest area and ice climbing. In addition to the illuminated festival, the hot spring town itself with its frozen waterfalls, is breathtaking in winter.
When: late January to mid-March
5. Hirosaki Castle Snow Lantern Festival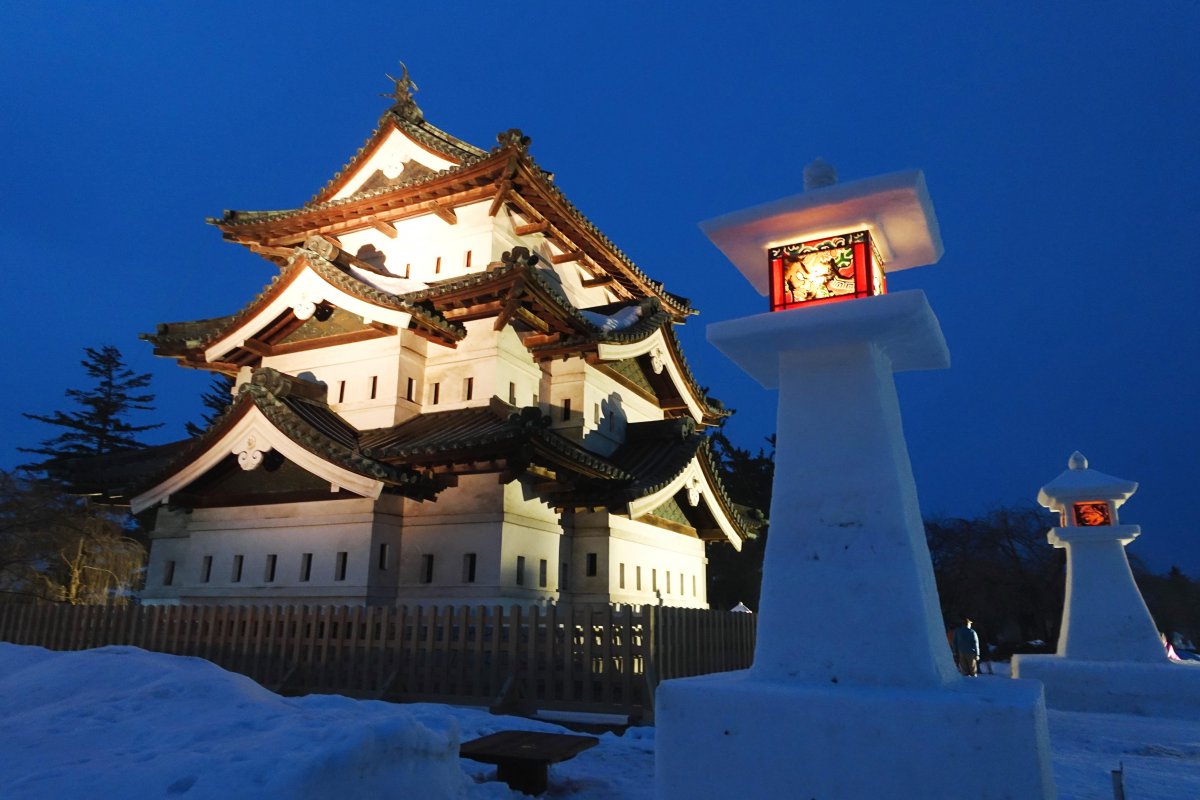 Possibly one of the most photogenic winter festivals where snow lanterns, sculptures, and kamakura are illuminated against the backdrop of one of Japan's most beautiful castles. Hirosaki in Aomori Prefecture is home to this annual celebration of winter, where locals show off their artistic abilities with ice sculptures and performances, and with food stalls serving local delicacies. It's also a fun event for kids, thanks to the giant ice slide which is a staple at this popular festival. While the park may be most famous for its gorgeous cherry blossoms in spring, the Snow Lantern Festival is a festive cold-weather treat full of fun and activities.
When: early to mid-February
6. Izu Oshima Tsubaki Festival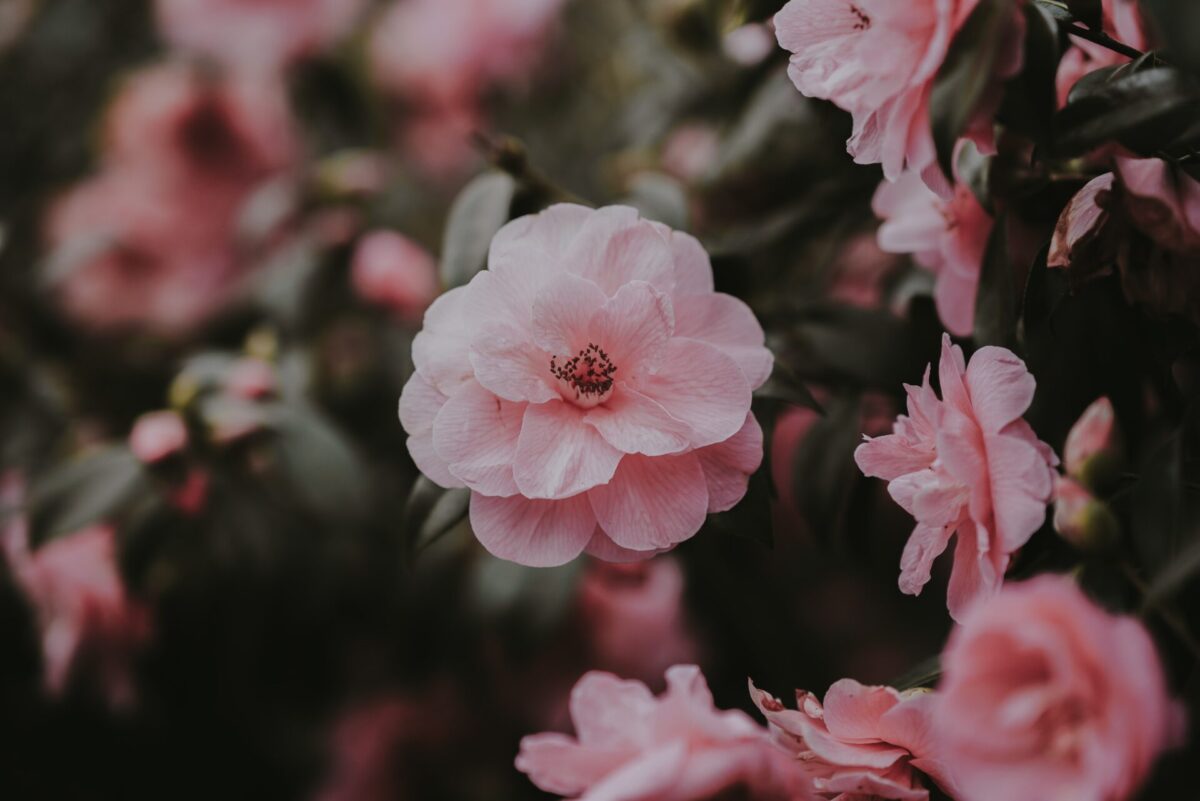 120 km off the coast of Tokyo lies a pristine, nature-rich island called Oshima. Famed for its stunning tsubaki (camellia), you can celebrate the flowers' unusual winter bloom at a festival full of events in honor of this colorful island. Starting with a parade, the festival has lots of things to do, such as exploring gardens, attending workshops and observing a beauty contest. Camellia Plaza is the festival's main venue, and there's plenty of regional goods and performances to be found here. However, one of the highlights is the chance to admire the kinkacha, a rare yellow camellia.
When: late January to late March
7. Atami Baien Ume Festival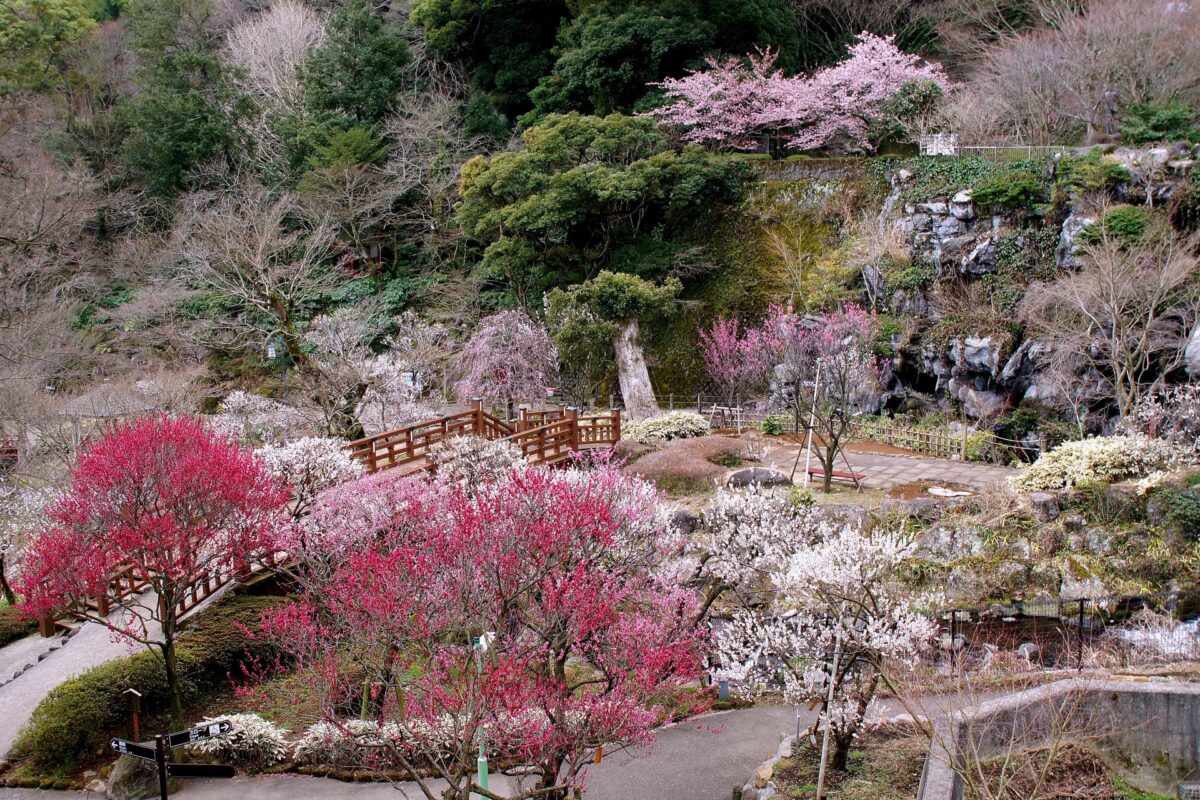 Camellia isn't the only flower that blooms this time of year: beautiful ume (plum) blossoms also open their delicate buds while it's still chilly outside. Often mistaken for cherry blossoms, these fragrant flowers mark the arrival of spring by blooming a few months earlier in February. In the hot spring resort town of Atami in Shizuoka Prefecture, millions of ume blossoms can be seen in Atami Baien Garden, one of Japan's top plum blossom viewing spots. Naturally, the festival centers around falling in love with the ume blossoms, admiring them, and experiencing cultural traditions like tea ceremony, taiko drumming, geisha dancing, and live concerts. Make sure to try amazake, a sweet alcohol-free sake that will help keep you warm.
When: mid-January to early March (with February being the best time to visit)
8. Chitose-Shikotsu Hyoto Festival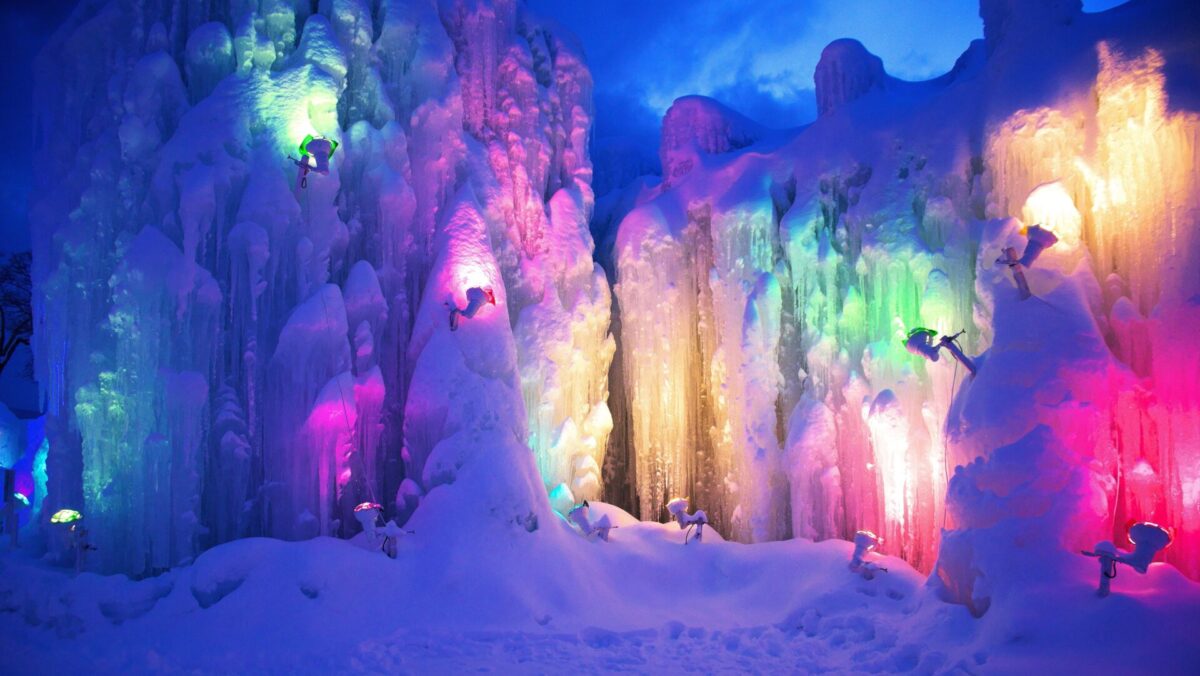 Another Hokkaido festival, this one takes place at Lake Shikotsu, Japan's northernmost lake whose crystal-clear water doesn't freeze up on even the coldest days. The lake's clear water is sprayed through sprinklers to create unique ice pillars (hyoto) which shine with a blue hue during the day and are illuminated in a rainbow of colors at night. During the festival, you can experience fireworks, traditional taiko drumming, ride ice slides and even witness people getting married at the ice pillars. The onsen will also be a welcome refuge to warm up during this busy festival.
When: late January to mid-February
9. Iwate Snow Festival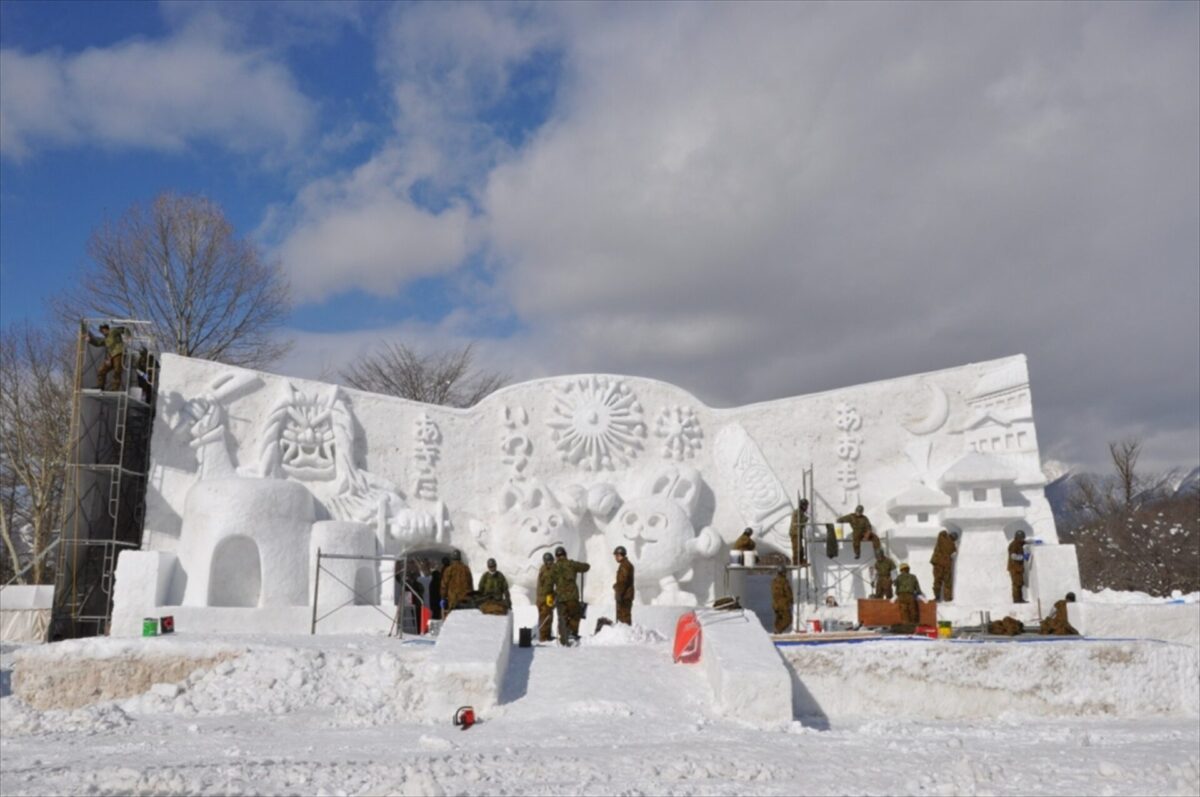 Gawk in admiration of snow art in all sizes in the southern area of Mt. Iwate, including Koiwai Farm, at one of the five great snow festivals in the Tohoku region. Other fun activities include sliding down a snow slide, embarking on a horse sleigh ride, climbing aboard a snow train, and watching live performances. It's easy to spend a full day at the festival and stick around until the sculptures light up at night, changing the atmosphere entirely. Don't arrive with a full belly – make sure you have room to try the local cuisine specializing in dairy products and meat such as the jingisukan (grilled lamb), which you can eat inside the kamakura (snow domes).
When: early to mid-February
10. Mito Plum Blossom Festival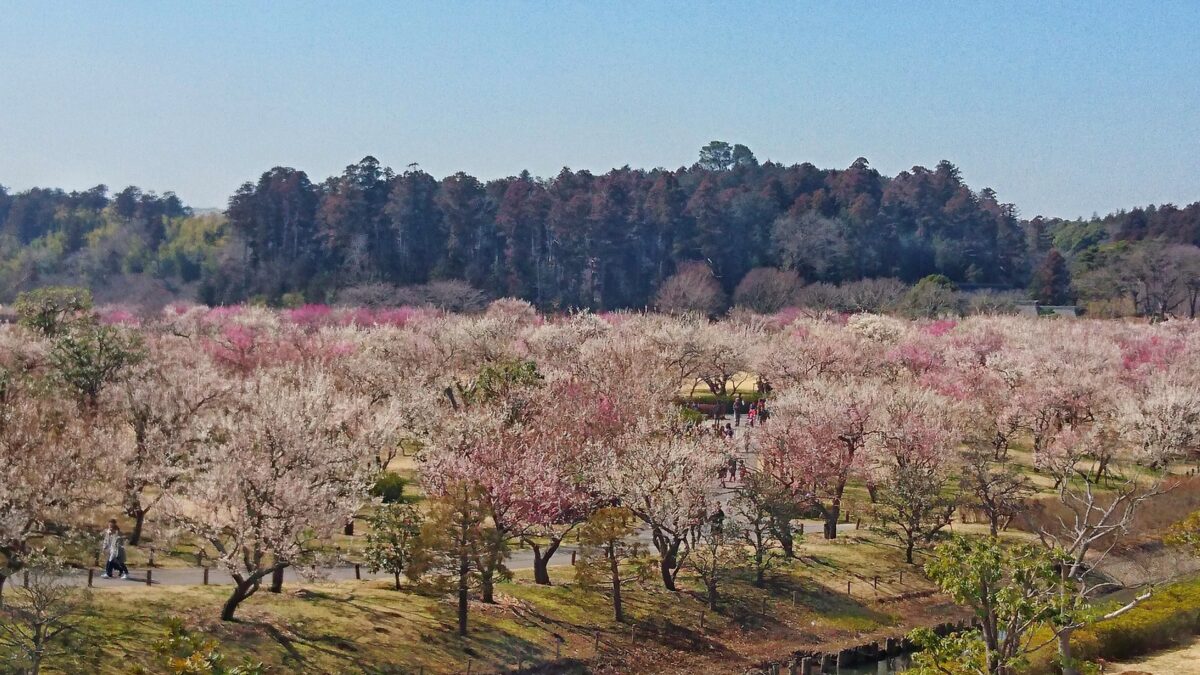 The sublime beauty of plum blossoms is on display at one of Eastern Japan's biggest festivals. Kairakuen Garden is a large historical park in Mito, Ibaraki Prefecture, where early spring sees 3000 plum trees bloom with around 100 different varieties of flowers. To mark the end of a long, cold winter, special events celebrate the coming of spring, like fireworks, street food, tours of the grounds and sales of ume-related items. You can also taste different varieties of plum wine, participate in a tea party and feel the romantic atmosphere of the evening illuminations. Most importantly, you can stroll through the park to admire the exquisite blossoms and welcome spring.
When: late February to late March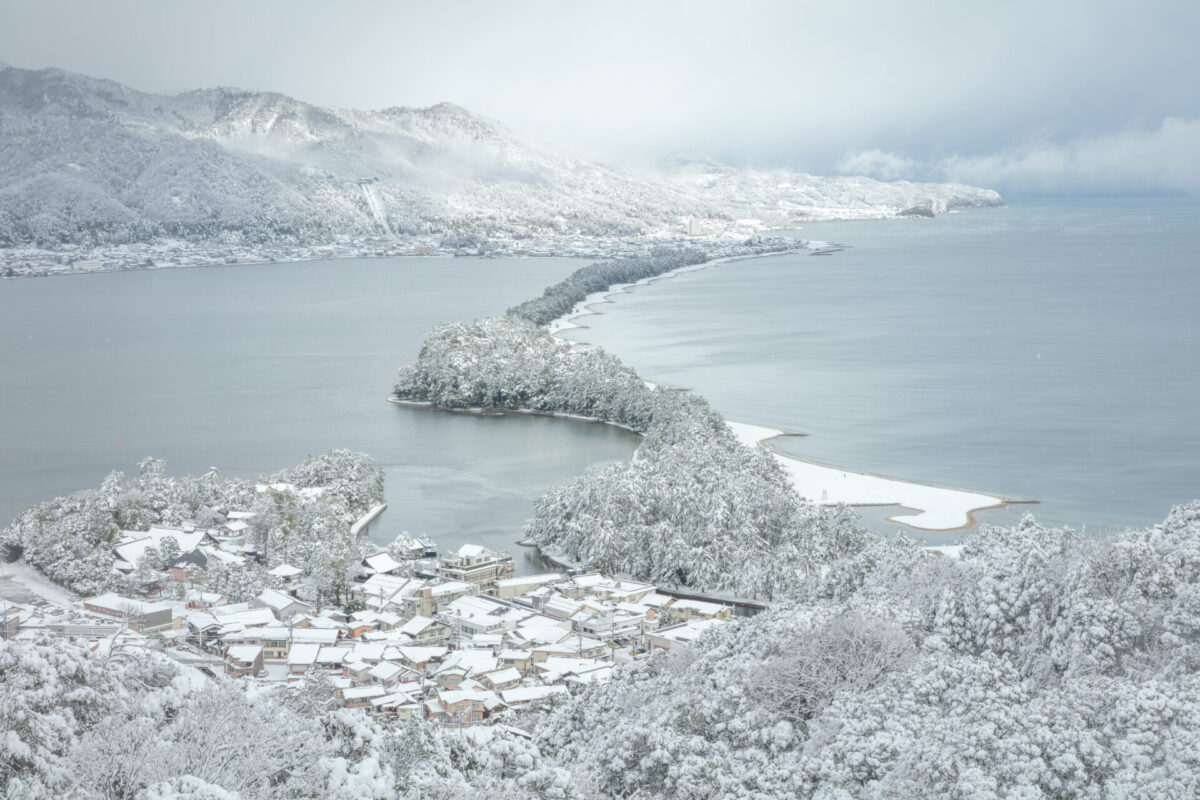 While some festivals in February are all about winter and others celebrate the coming spring, they are all fun and festive ways to spend the last days of the cold season. One thing all of these festivals have in common, is that they highlight the beauty found in nature this time of year. Which festivals would you like to experience?
Japan Wonder Travel Tours
Japan Wonder Travel is a travel agency that offers guided tours throughout Japan.
From private walking tours to delicious Food and Drink tours, we can help you organize the best tours just for you! If you want to explore Japan and learn more about the history and backstories of each area you are visiting, our knowledgeable and friendly English speaking guides will happily take you to the best spots!
In addition, we can provide you with any assistance you may need for your upcoming trip to Japan, so please feel free to contact us if you have any questions or need some help!
Find the other Tours
Follow us on Instagram, Facebook, Twitter, and TikTok for more travel inspiration. Or tag us to get featured!
Happy traveling!
Other articles you might be interested in