Writer's Profile
Luca Wirthmann is a student who was born and raised in Frankfurt am Main, Germany. He will live and work in Tokyo as an intern for almost five months in order to get a better understanding of Japanese culture and develop his personality as well as business skills. In the summer of 2024 he will complete his Business Administration studies and plans to do his master's program abroad. In his free time he's both playing and watching sports, checking out new museums, and learning new languages.
Embark on a journey to the Fukushima Exclusion Zone area, a trip that will redefine your perspective on the remarkable Tohoku region! This tour is not just an exploration; it's a testament to the resilience, beauty and enduring spirit of Fukushima. You might have questions about safety, but rest assured, your well-being is our utmost priority. Our safety measures ensure that you can explore Fukushima's Exclusion Zone with complete peace of mind.
Available dates for our Fukushima Exclusion Zone Tours in 2023 & 2024
Please note that you have to book 2 weeks prior to the 2-Day Tour Dates, so if you are interested in visiting the Daiichi Power Plant in December, please sign up ASAP!
Fukushima Exclusion Zone 1-Day Tour from Tokyo
November 22
December 6
December 20
January 10
January 24
Book here
Fukushima Daiichi Nuclear Power Plant Visit 2-Day Tour from Tokyo
January 4-5
February 1-2
March 1-2
Book here
▼Fukushima 1-Day tour from Tokyo
Fukushima Exclusion Zone Day Tour from Tokyo: Get within 20km of the Nuclear Power Plant
Join us on this 1-day tour of the Fukushima Exclusion Zone from Tokyo and get within 20km of the Daiichi Nuclear Power Plant! Leave from Tokyo and explore the F...
▼We have a 2-Day Tour for those who even want to visit the nuclear power plant!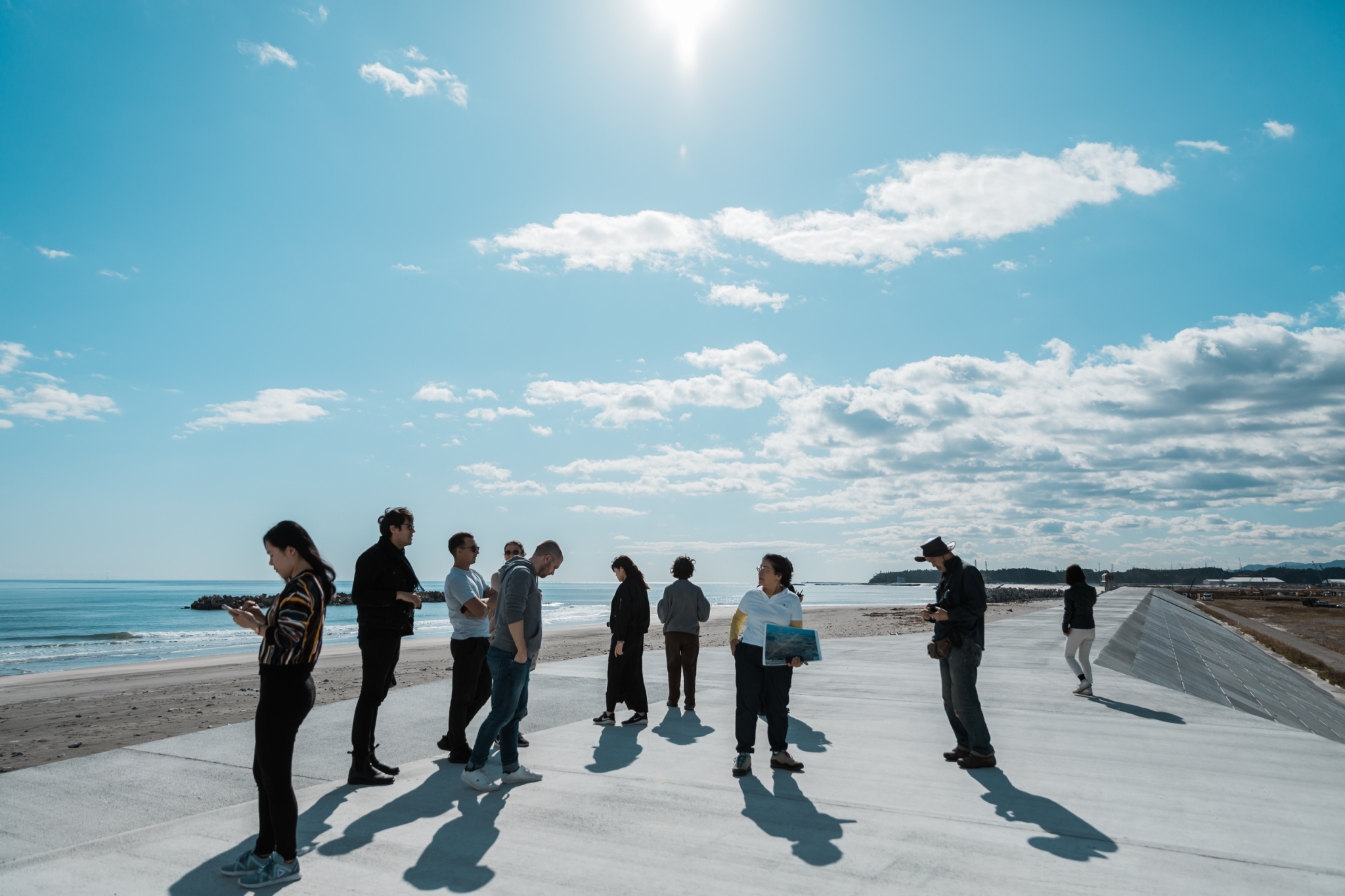 Fukushima Daiichi Nuclear Power Plant Visit 2-Day Tour from Tokyo
Learn more about the nuclear disaster and how far Fukushima has come in the reconstruction process in this educational 2-day tour! This tour includes a special ...
Introduction: The Past meets the present
In March 2011, Fukushima faced a natural and nuclear catastrophe that reshaped its history. Today, we revisit this tale of transformation. Once known for serene landscapes, historic temples, and a close community, Fukushima was shattered by the Great East Japan Earthquake and tsunami, resulting in a nuclear disaster of global significance. The aftermath brought chaos and forced evacuations, but the strong spirit of the people endured.
In the years that followed, Fukushima embraced a journey of recovery marked by resilience, safety measures, and environmental renewal. Visitors now explore "ghost towns", bearing witness to the impact of natural disasters and human strength. Abandoned areas embraced nature's resurgence, highlighting the interplay between environment and history. Engaging with survivors reveals their unwavering determination to lower radiation levels and secure a safer future for all. This tour will provide unique insight into ongoing decommissioning efforts, showcasing the areas commitment to safety and progress. Fukushima's narrative is one of transformation, from tragedy to triumph. Join us and explore the profound changes, the enduring spirit, and the remarkable recovery.
What makes Fukushima special?
Of course Fukushima is globally renowned for its unlucky incident in March 2011. However, we not only want to show you that Fukushima is now a re-flourished place, but also that it offers endless opportunities for visitors. Fukushima boasts of resilience and recovery, natural beauty, cultural heritage, culinary excellence and scientific progress!
However, we are more than sure that you will have this same image of Fukushima after visiting and seeing it for yourself.
Is Fukushima safe to visit?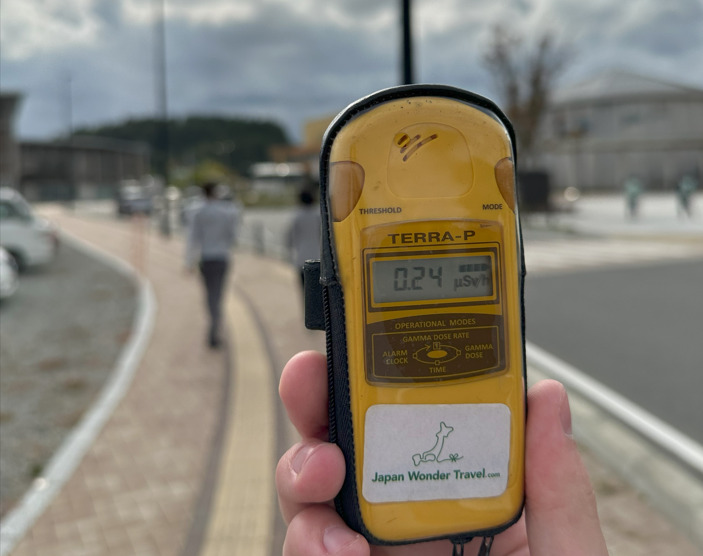 Many people are still unsure about visiting Fukushima prefecture because of the possible high radioactivity exposure. To be fair, that is completely understandable considering the large extent the incident had. We are here to tell you that visiting Fukushima is absolutely SAFE! After the nuclear accident, extensive measures were taken to ensure safety, resulting in radiation levels that are now much lower than our daily exposure. In fact, radiation levels in Fukushima are comparable to natural background radiation found globally, making your visit safer than common activities like air travel or a dental X-ray. During our 1-Day tour, exposure is just ~0.2mSv, significantly less than a round-trip flight between New York and Japan, and even less than a single CT scan. Fukushima's unwavering commitment to safety and transparent monitoring ensures travelers can explore with confidence. Unfortunately there are still a lot of prejudice and stereotypes.
Fukushima Exclusion Zone
Compared to 10 years ago, the Fukushima Exclusion Zone is now a very small piece of land on the coastal area of Fukushima prefecture. It is about 250 km away from Tokyo and takes about 3 and a half hours to get there by car. The evacuation-designated areas make up a very tiny part of Fukushima Prefecture (only 2.7% of the whole prefecture), but the prefecture as a whole has gotten a negative reputation worldwide from the nuclear accident.
Evacuation Orders Lifted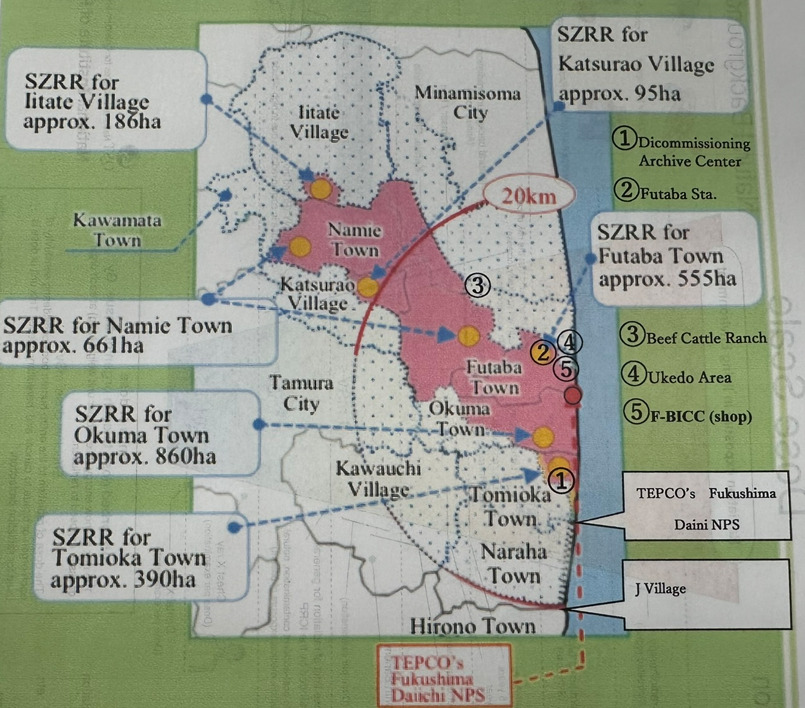 Even though evacuation orders have been lifted in all 11 districts of the Fukushima area (Futaba was the last of the 11 to be lifted in October of 2022), there are still certain sections in some of the districts in which residents are not able to return home. The decontamination is still ongoing and takes a bit more time for areas that are more affected by radioactivity than others.
Though, the people who originally evacuated have already started new lives in other parts of Japan. Nevertheless, there are some people who have already or are planning on moving back to their beloved homes. Preparations for the return are already set in motion and worked on every day!
The Journey begins: Tour Highlights
*Please be aware that the tour itinerary may change depending on availability of facilities, people, the situation of the disaster area, and traffic conditions.
TEPCO Decommissioning Archive Center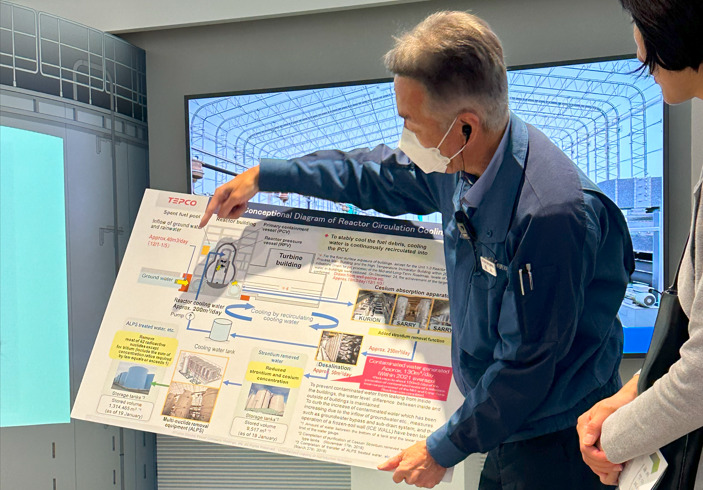 Visiting the TEPCO Decommissioning Archive Center is a rare opportunity to gain an in-depth understanding of the Fukushima Daiichi nuclear plant decommissioning process. Witness the remarkable progress in handling nuclear energy and the safety measures that are paramount. It is not only safe to visit but also enlightening to see the scientific advancements being made. You can even check their "Memory and Record" Exhibition, in which they explain the overall timeline of the accident and give an overview of assessment and lessons. Additionally you can visit their "Situation at the decommissioning site" Museum, in which they give you an overview of the decommissioning work and up-to-date situation at the site.
Futaba Station and area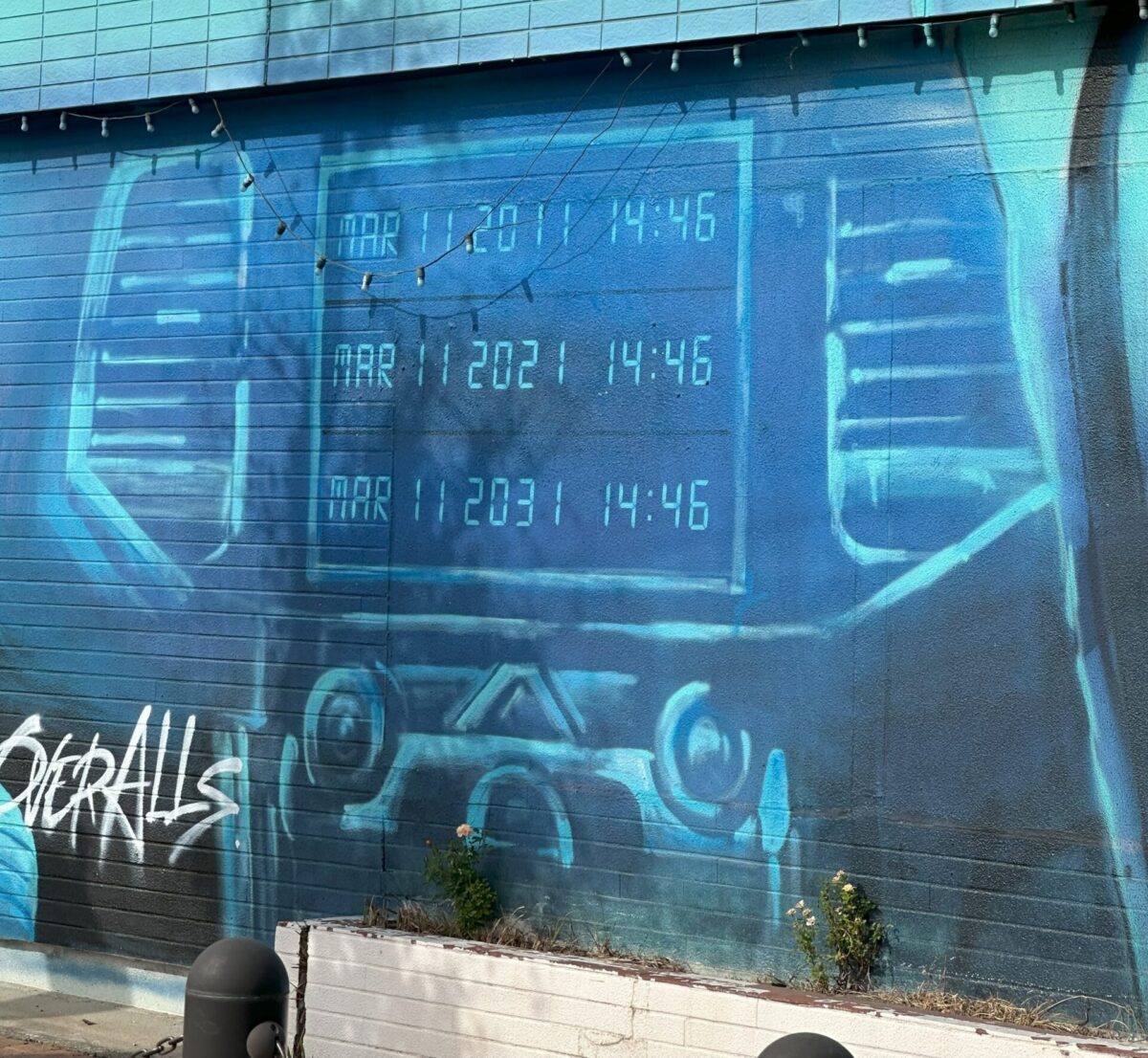 Futaba Station offers a window into the resilient spirit of Fukushima. This area, once heavily impacted by the disaster, has been slowly but steadily rebuilt. Explore the town's transformation and the dedication of its residents in restoring what was lost. It's a testament to human strength and recovery.
Hope Farm by Yoshizawa (希望の牧場よしざわ)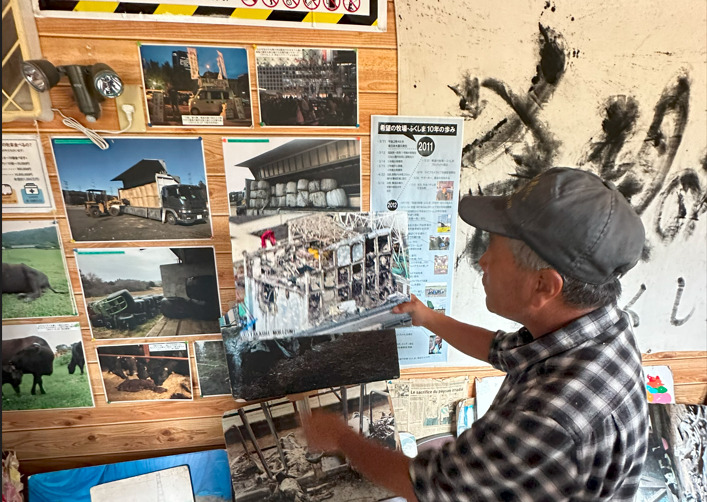 A visit to the cattle ranch showcases the agricultural side of Fukushima. Engage in conversations with Mr. Yoshizawa-san, a local survivor of the March 2011 incident, and hear his inspiring stories. Get to know why after all these years he still fights for his cows. He gives you an overview about the agricultural, social and political situation during the disaster and how it changed in the last decade.
Ruins of the Earthquake and Tsunami: Namie Ukedo Elementary School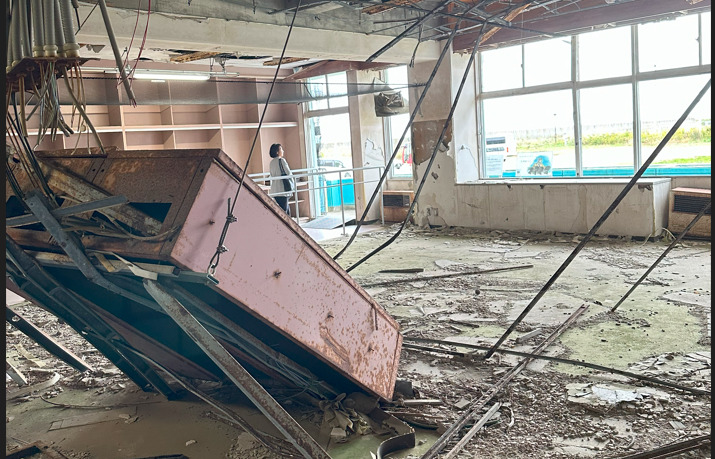 Explore the ruins of the great natural disaster and reflect on the immense power of nature. It's a humbling experience to stand among the remains of that fateful day, but also an opportunity to experience how life in the Ukedo Area district changed. Be amazed by how far the tsunami came, see hope and prayer-messages from graduates and residents on the blackboard, the devastated interior and more.
Coast and Tsunami Shield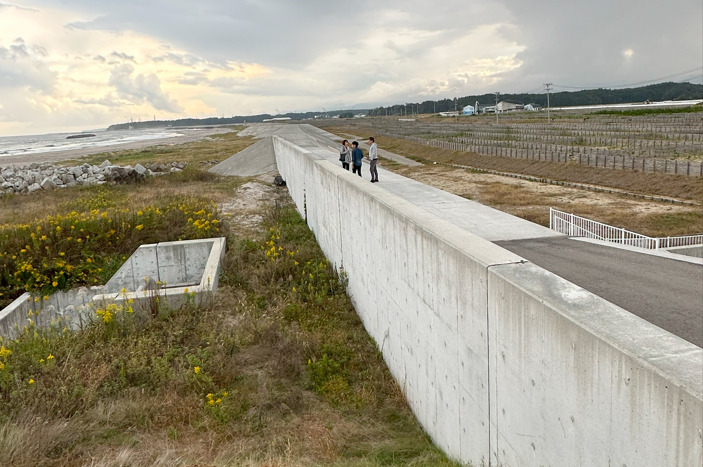 After exploring the Namie Ukedo Elementary School we drove to the now more elevated Tsunami Shield of Ukedo Beach. Now a beautifully calm place but once the start of a terrible fate.
F-BICC Shop
Your journey isn't complete without a visit to the F-BICC Shop. It's a place where you can connect with the heart of Fukushima. Discover local crafts, souvenirs and products that represent the culture and heritage of the region. Every purchase supports the community and is a token of your journey through Fukushima's transformation.
Reflection: Sharing Experiences
As we already mentioned, we totally understand the hesitancy to visit Fukushima. Nevertheless, following this tour, you'll find yourself able to confirm that this experience is undeniably eye-opening and leaves a big impression. In just one day we saw so many places and heard so many stories from local heroes, survivors and reconstruction employees that are still motivated to reshape Fukushima. Truly motivational and inspirational to see what impact this incident has had on the mentality of the people of Fukushima. At the same time it was very emotional to hear about stories directly after the incident, and their current life challenges due to the prejudices of the incident. We highly recommend visiting this place as it will uncover the truth of this place and will make sure to clear all the preconceived ideas and stereotypes of this place. So be prepared for an emotional rollercoaster ride full of exciting, inspirational and sad yet interesting stories from real life heroes.
Booking the Fukushima Exclusion Zone 1-Day Tour
For those interested in booking this 1-day tour of the Fukushima area, have a look on our website below for the available dates in the coming months.
Of course, the decontamination, decommissioning and revitalization processes are still ongoing and it will still be a while before Fukushima regains its peak. But it is truly encouraging to see how far Fukushima has come and to see the high hopes and spirits of the Fukushima People. Seeing it up close gives you the feeling of hope for the future. It may feel like there is little you can do to help but just passing on the correct information and facts about the area and its incident helps in unimaginable ways as there is still a lot of misinformation out there that people often get the wrong idea about the situation.
Fukushima Exclusion Zone Day Tour from Tokyo: Get within 20km of the Nuclear Power Plant
Join us on this 1-day tour of the Fukushima Exclusion Zone from Tokyo and get within 20km of the Daiichi Nuclear Power Plant! Leave from Tokyo and explore the F...
Fukushima 2-Day Daiichi Nuclear Power Plant Visit
For those who want to see the Daiichi Nuclear Power Plant up close, there is a 2-Day Tour that covers all the Highlights of this tour plus a visit to the Nuclear reactors of the Fukushima Power Plant. Though, you will still get pretty close to the Daiichi Nuclear Plant on the 1-Day Tour! Have a look below for more information on the tour!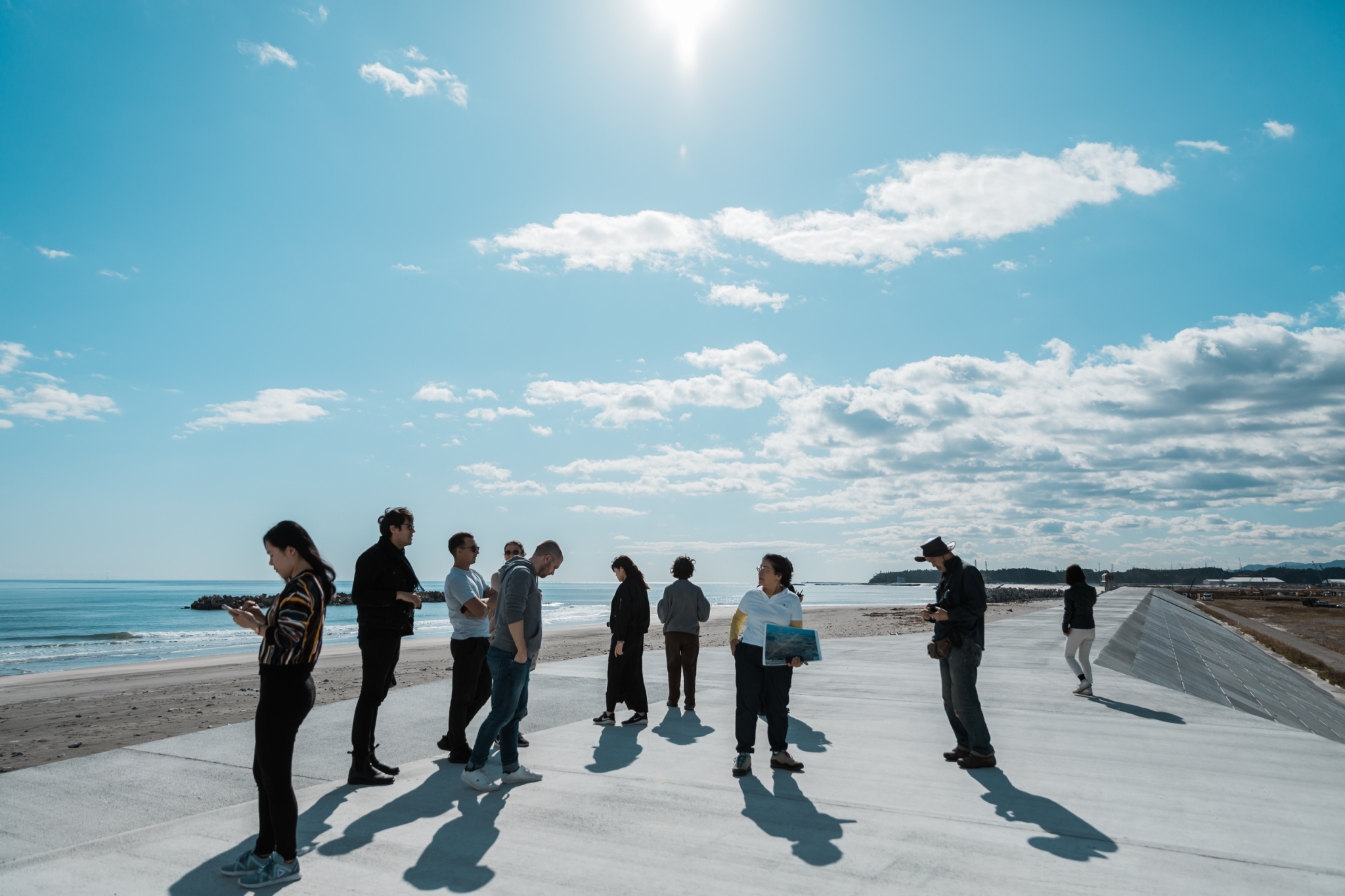 Fukushima Daiichi Nuclear Power Plant Visit 2-Day Tour from Tokyo
Learn more about the nuclear disaster and how far Fukushima has come in the reconstruction process in this educational 2-day tour! This tour includes a special ...
We hope this article has at least somewhat inspired you to learn more about the Fukushima exclusion Zone and has given you a more detailed and accurate picture of the current situation. We hope that you want to visit this area in person soon!
Check out our Video for further insights!
Japan Wonder Travel Tours
Japan Wonder Travel is a travel agency that offers guided tours throughout Japan.
From private walking tours to delicious Food and Drink tours, we can help you organize the best tours just for you! If you want to explore Japan and learn more about the history and backstories of each area you are visiting, our knowledgeable and friendly English speaking guides will happily take you to the best spots!
In addition, we can provide you with any assistance you may need for your upcoming trip to Japan, so please feel free to contact us if you have any questions or need some help!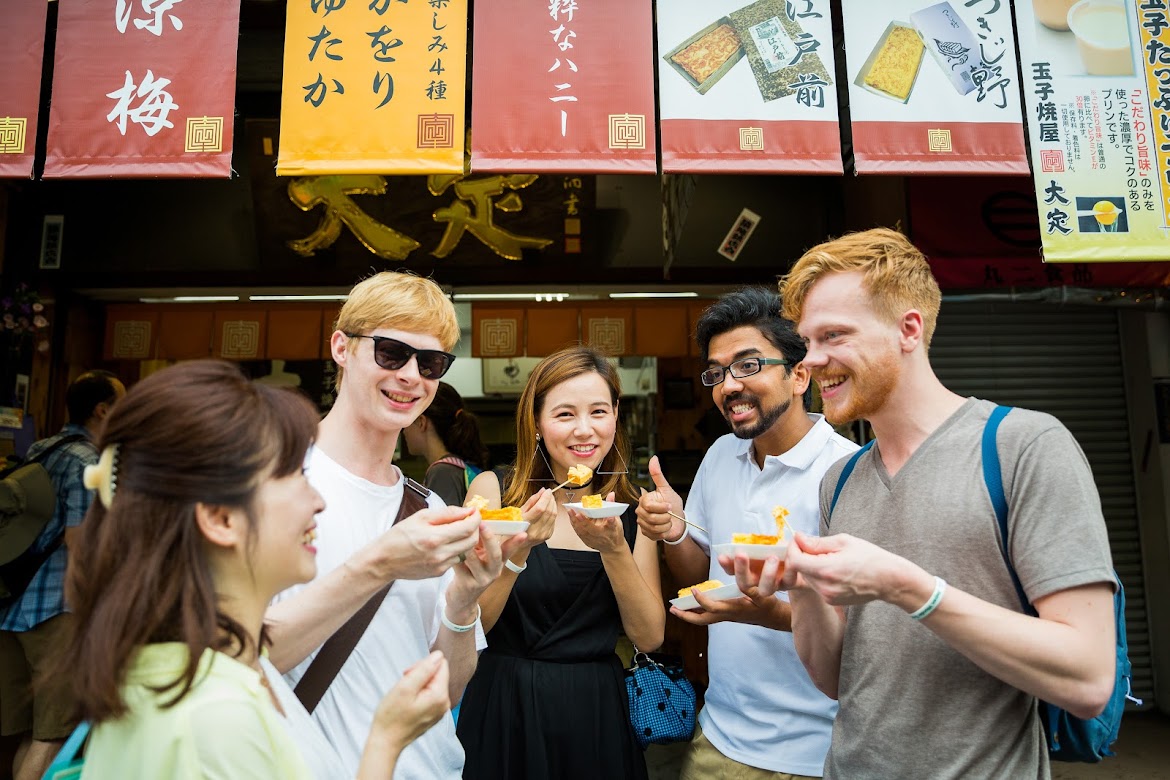 ▶Tokyo 1–Day Highlights Private Walking Tour (8 Hours)
There's no better way to explore an area than taking a tour with a knowledgeable local guide. You will have the chance to learn about the history and interesting background stories of Tokyo, as well as discover some hidden gems which can be hard to do without a guide.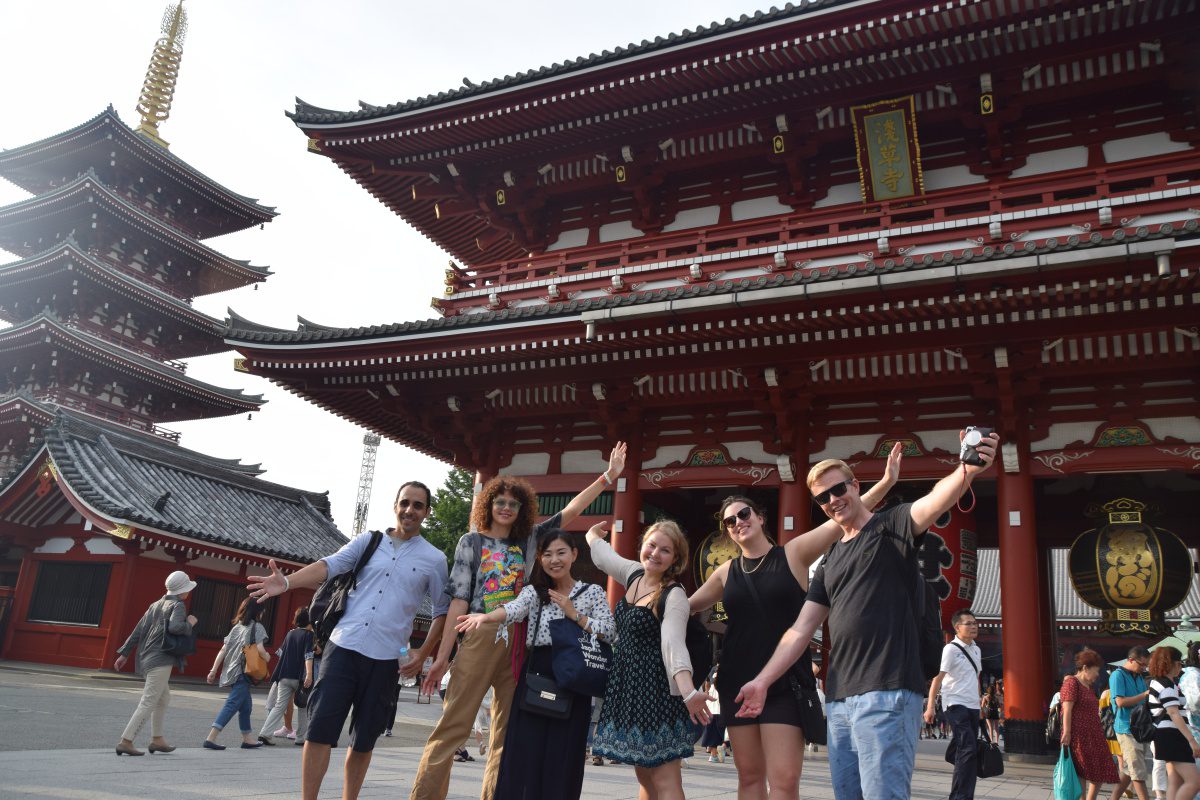 ▶Mt. Fuji Day Trip Bus Tour from Tokyo
Experience the breathtaking views of Mt. Fuji by visiting the highlights of the area on our guided sightseeing bus tour! Departing from Shinjuku in central Tokyo, you can travel comfortably to all of the best spots in the area by bus.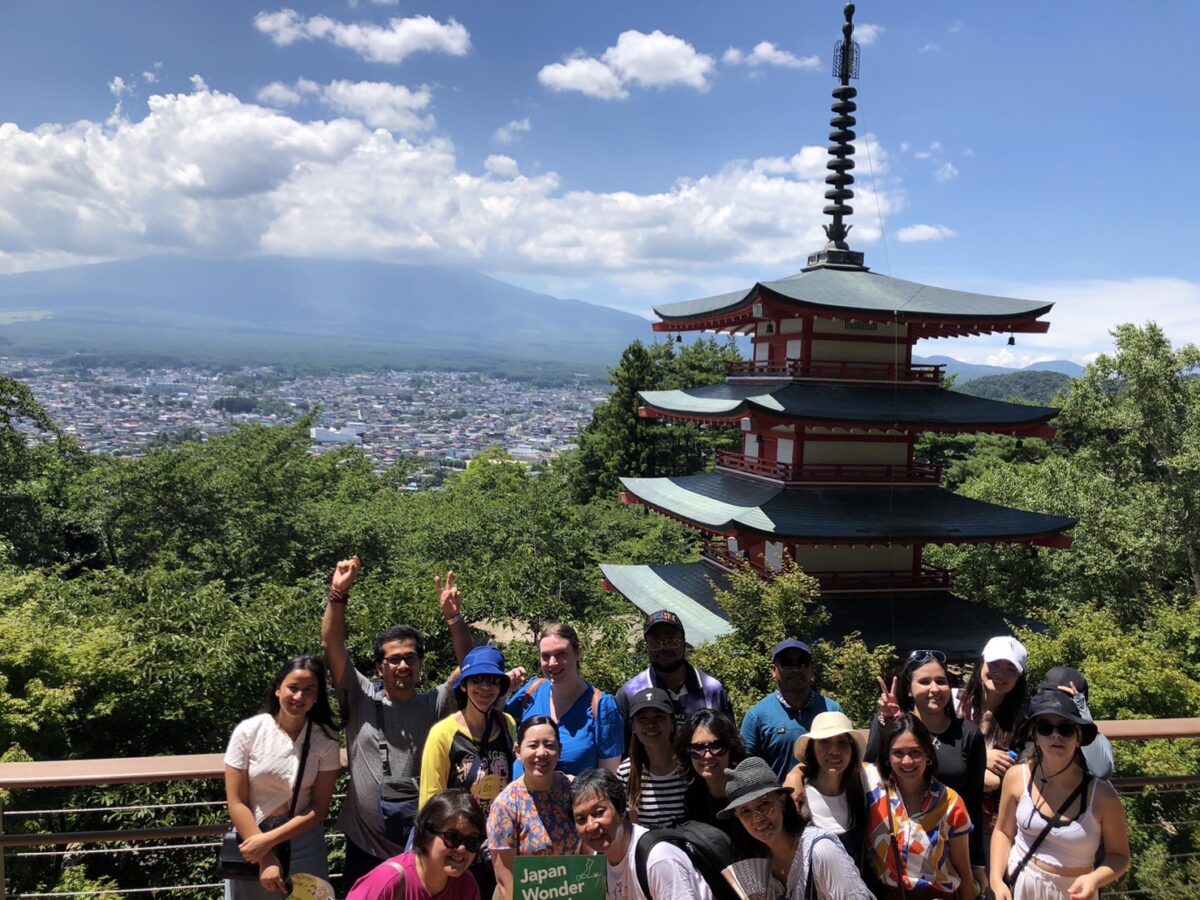 ▶Kyoto Private Full Day Walking Tour
On this full-day private tour of Kyoto, you will be able to see the highlights of Kyoto in just one day and at the same time develop a deeper understanding of both the culture of the area and Japan as a whole.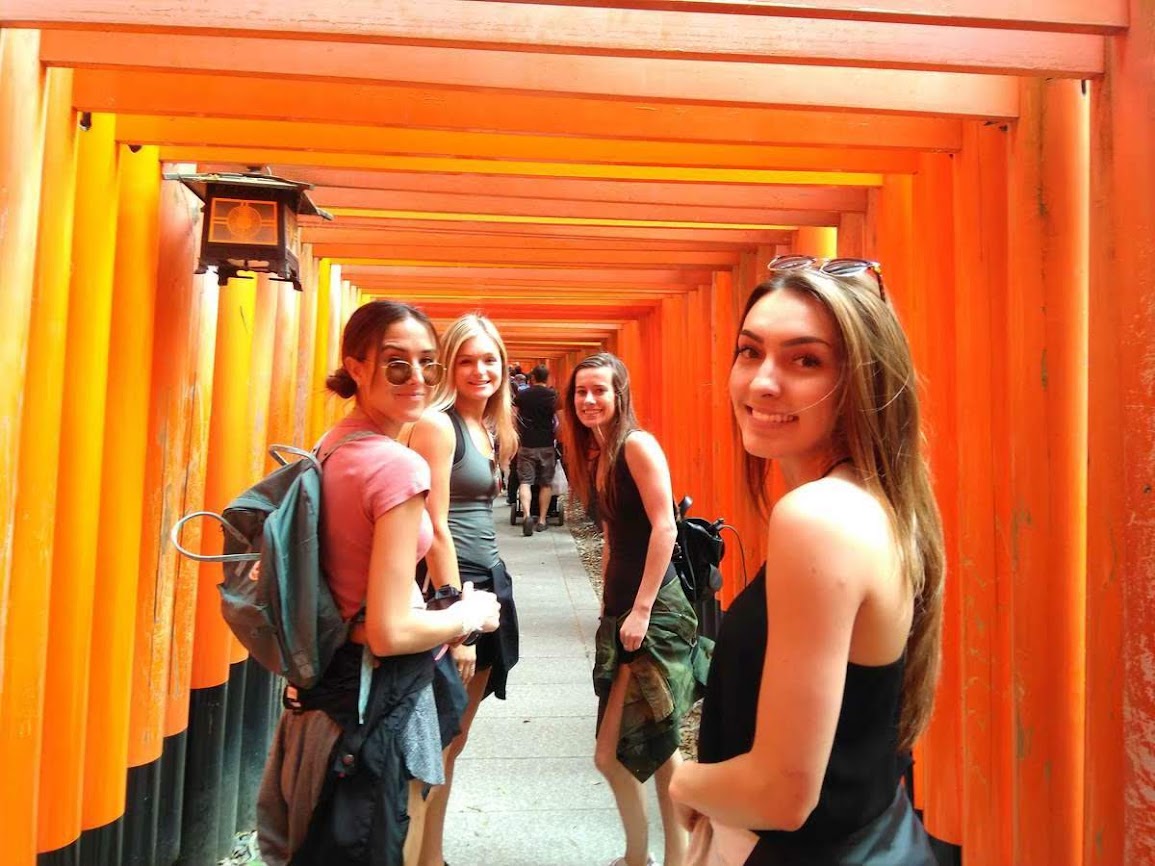 Find the other Tours
▶Tour Packages
If you want to make travel easier, we suggest you look into tour packages.There are a wide range of tour packages out there to suit the accomodate for each traveler needs. Click the button below to find the best tour package from various Tour Operators!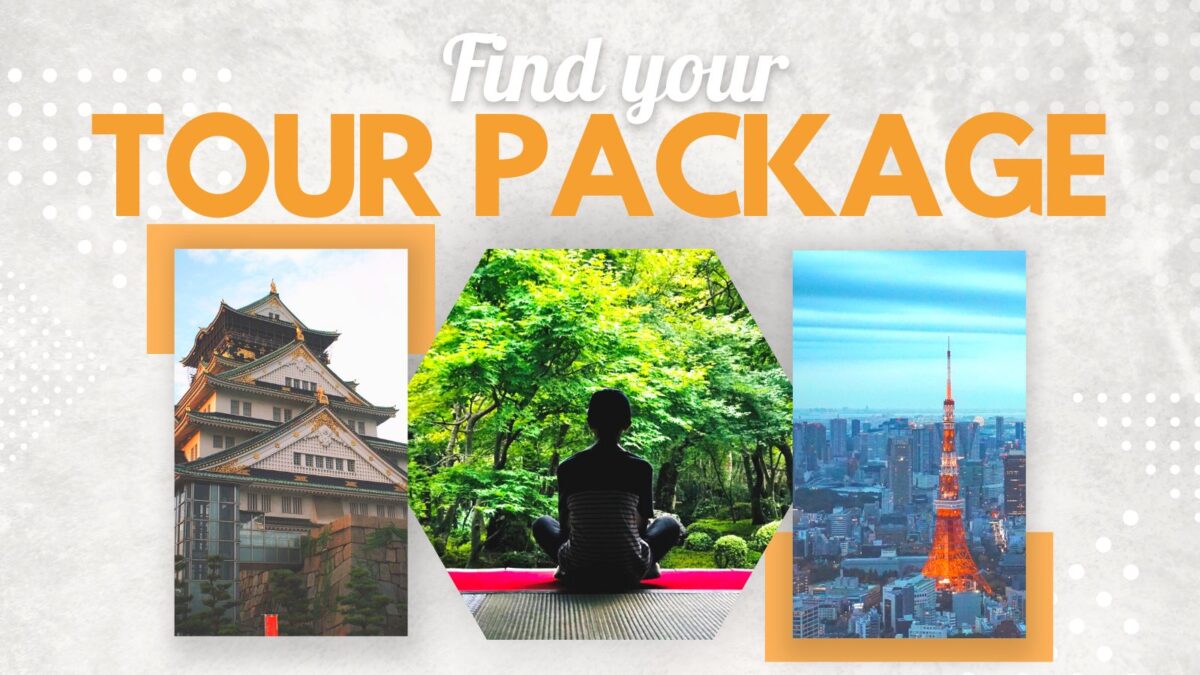 Follow us on Instagram, Facebook, Twitter, and TikTok for more travel inspiration. Or tag us to get featured!
Happy traveling!
Stay informed of the best travel tips to Japan, the most exciting things to do and see, and the top experiences to have with the Japan Wonder Travel Newsletter. Once every two weeks we will introduce you to our latest content.
Other articles you might be interested in