Welcome to the vibrant and captivating city of Osaka, the main city of Kansai, where ancient traditions dance gracefully with modern marvels. As you embark on your journey through this bustling metropolis, the 3rd largest in the nation, prepare to be enchanted by a fusion of flavors, sights, and experiences that only Osaka can offer. Whether you're a history buff, a food aficionado, a thrill-seeker, or an art enthusiast, this city has something extraordinary in store for you. From the iconic Dotonbori to the serene Mozu Tombs, let's dive into 25 of the most captivating tourist attractions that will make your visit to Osaka an unforgettable escapade.
▼ Speaking of Attractions! Kimonos are probably the best Attraction to get a taste of Japans Culture! Check it out
1. Dotonbori: Unleash Your Inner Foodie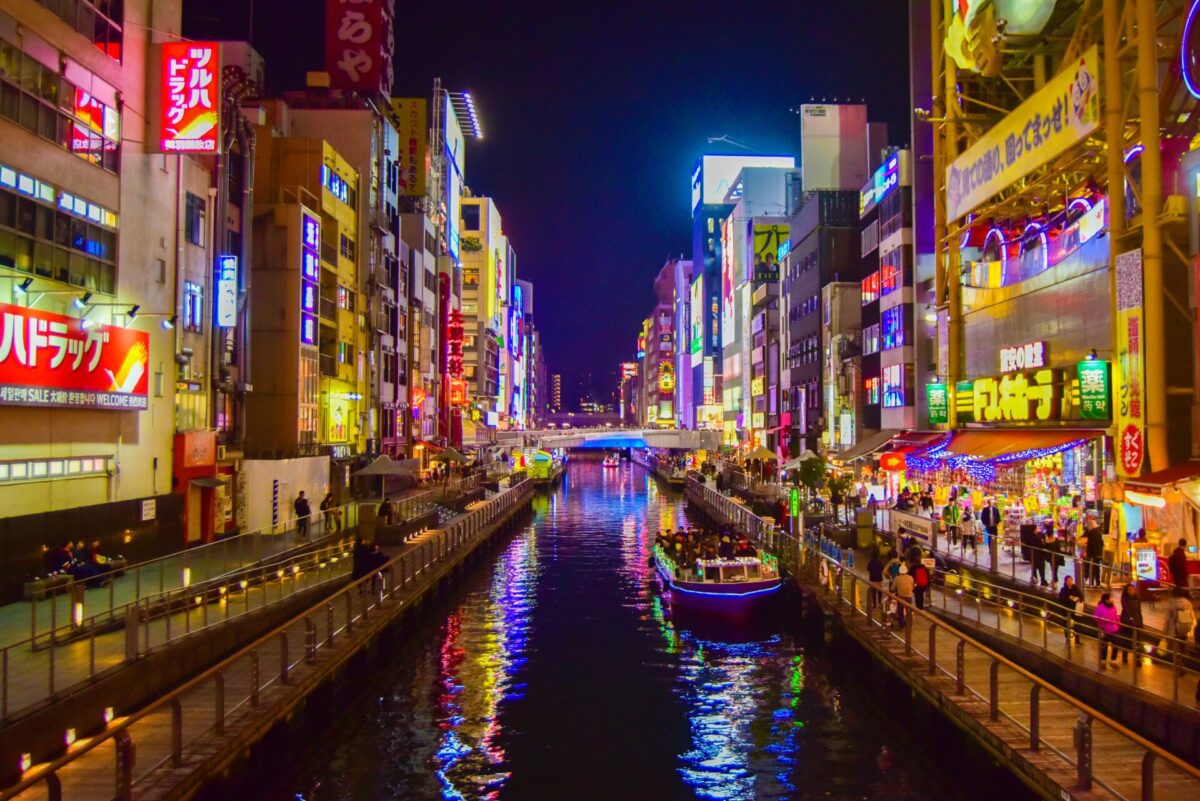 Ah, Dotonbori – the culinary heart of Osaka! This neon-lit street is an explosion of flavors, sights, and sounds. Towering crab and octopus signs line the streets as a river dynamically cuts through the center; you'll feel like you've stepped into a food-centric amusement park (the Don Quixote ferris wheel helps a bit). Dive into a gastronomic adventure by indulging in Takoyaki Okonomiyaki, two delicious foods born in and made famous by Osaka. Don't forget to snap a selfie with the iconic Glico Running Man – after all, when in Dotonbori, do as the foodies do!
2. Osaka Castle: Where History Beckons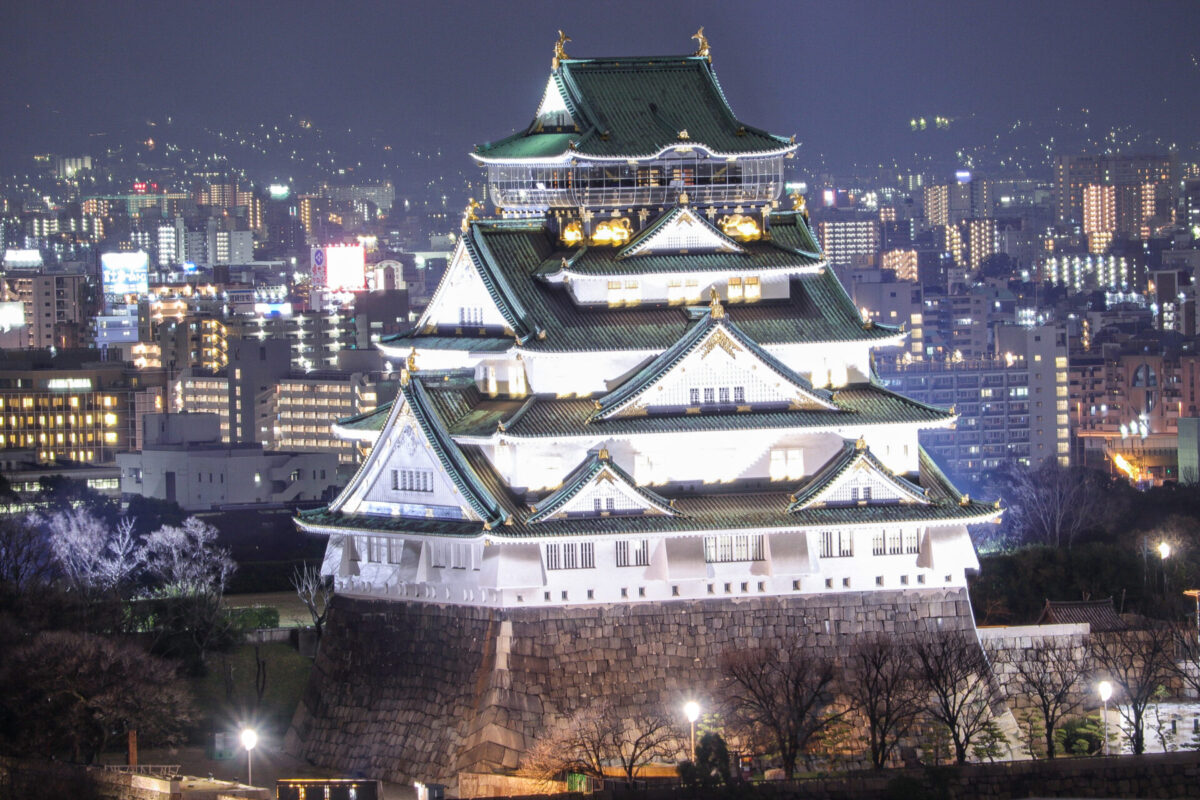 Behold the majestic Osaka Castle, a living testament to Japan's storied past. Climb the stone steps to this architectural marvel and be rewarded with panoramic views of the city. Once inside, immerse yourself in history through interactive exhibits and artifacts. If you're lucky enough to visit during cherry blossom season, you'll witness the castle surrounded by a sea of delicate pink petals – a sight that will leave you breathless.
3. Shinsekai/Tsutenkaku Tower: Quirkiness Galore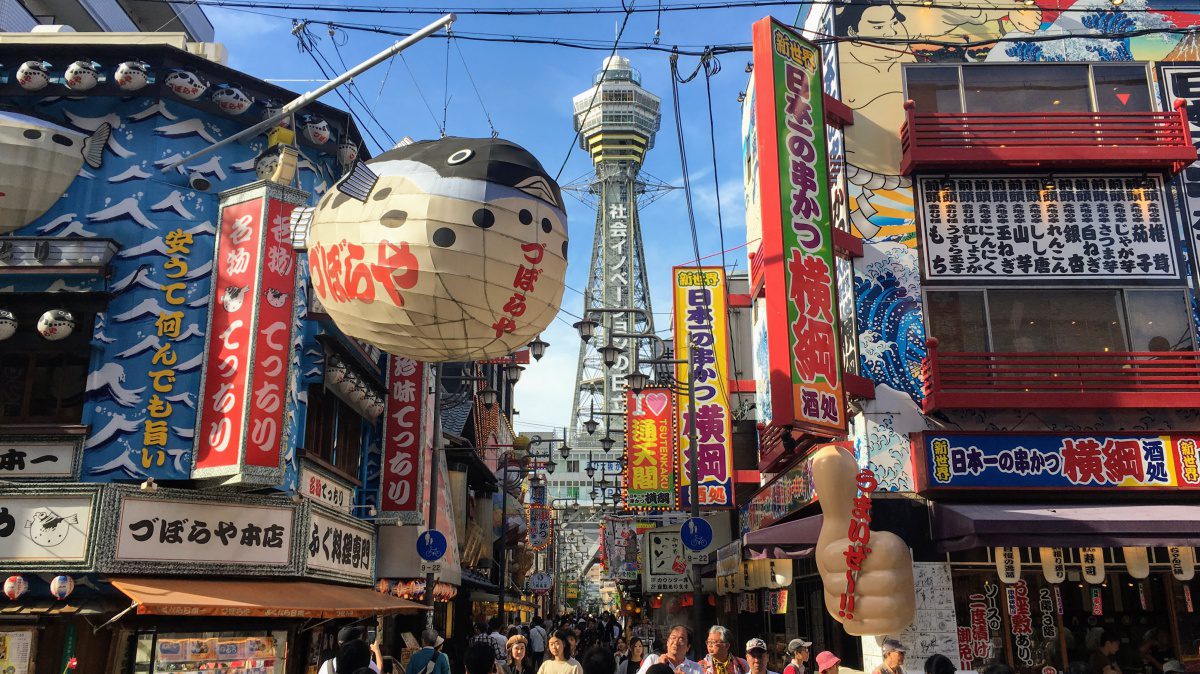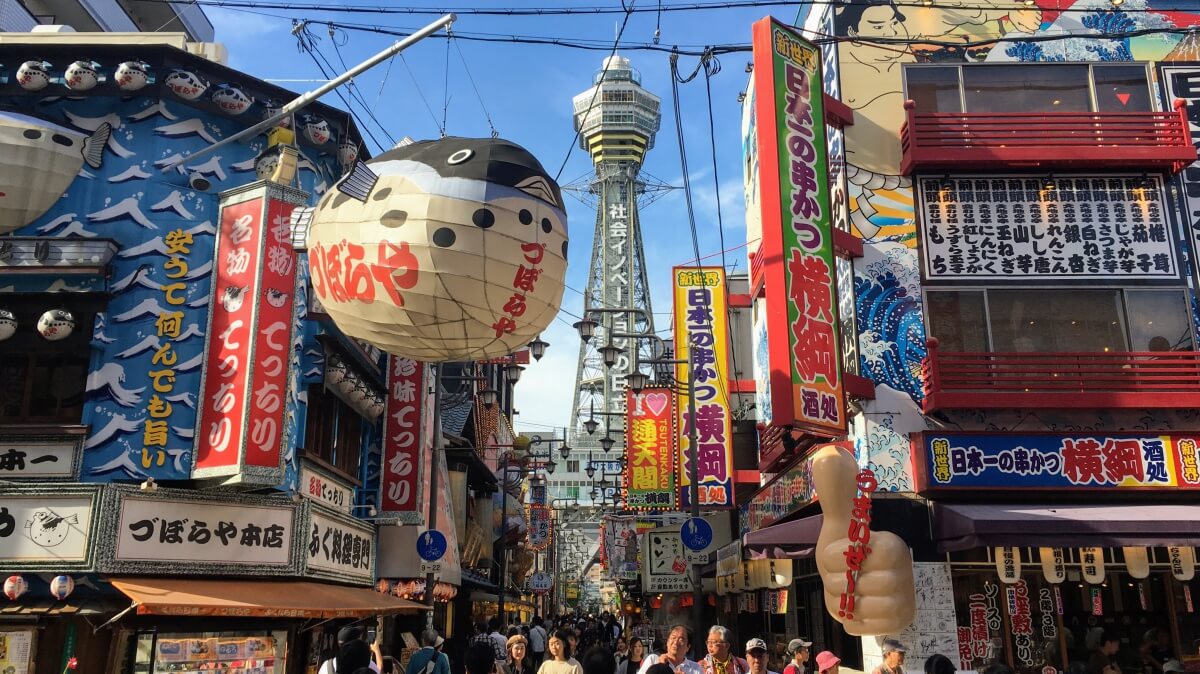 Shinsekai, a neighborhood that embraces its eccentricity, welcomes you with open arms (only if you've crossed the Grand Line, of course). At its heart stands Tsutenkaku Tower (comparable to Tokyo Tower or Skytree), an observation deck that offers a 360-degree view of Osaka's vibrant streets. The tower was originally built in 1912 and rebuilt (due to damages) in 1956. This area is a nostalgic throwback, mixing old-school charm with a dash of modern flair. Retro neon signs fill the streets, and it's a great place to relish in Kushikatsu – deep-fried skewers of deliciousness that are a Shinsekai specialty. Head to Janjan Yokocho for the best of the best!
4. Umeda Sky Building: Touch the Sky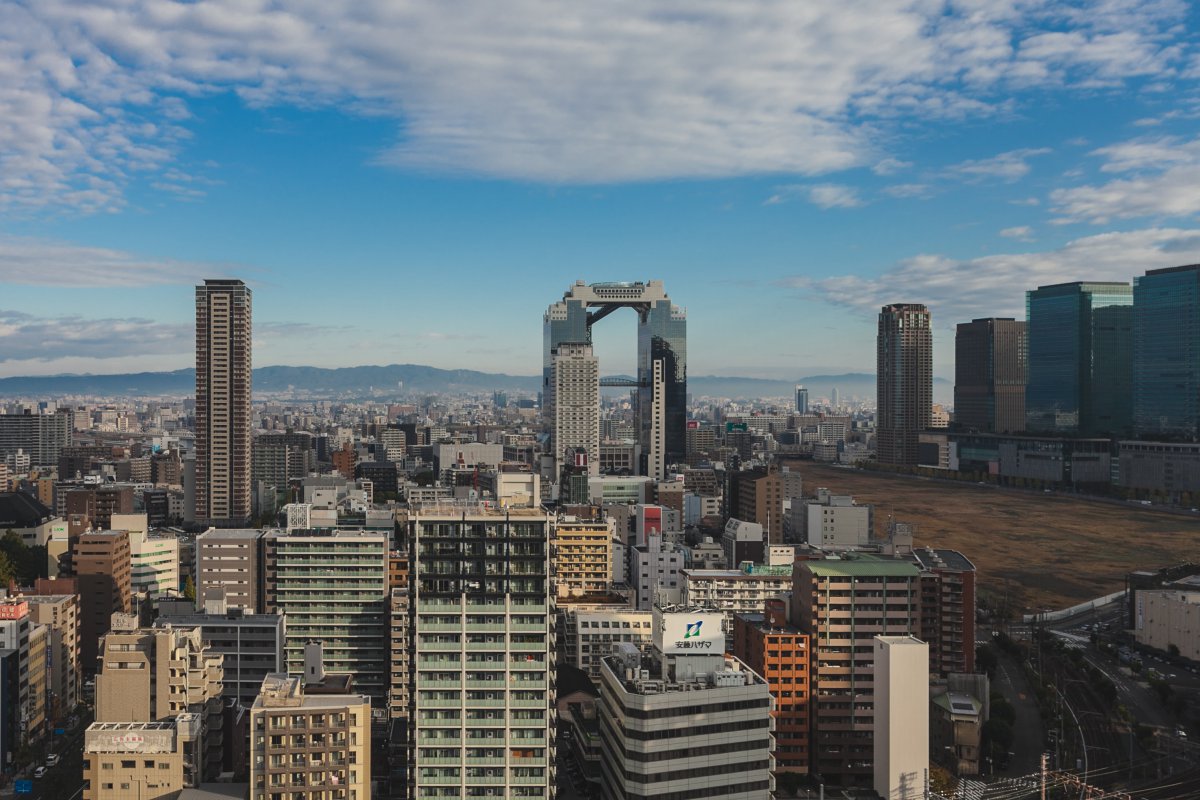 For a perspective like no other, ascend to the Umeda Sky Building's Floating Garden Observatory, an incredible architectural feat in itself. As you traverse the ethereal escalator that bridges the two towers together, anticipation mounts. Once at the top, Osaka's skyline stretches before you, with endless possibilities waiting to be explored. Come here at twilight when the city transforms into a sea of twinkling lights – a view that will undoubtedly leave you in awe.
5. Universal Studios Japan: Unleash Your Inner Child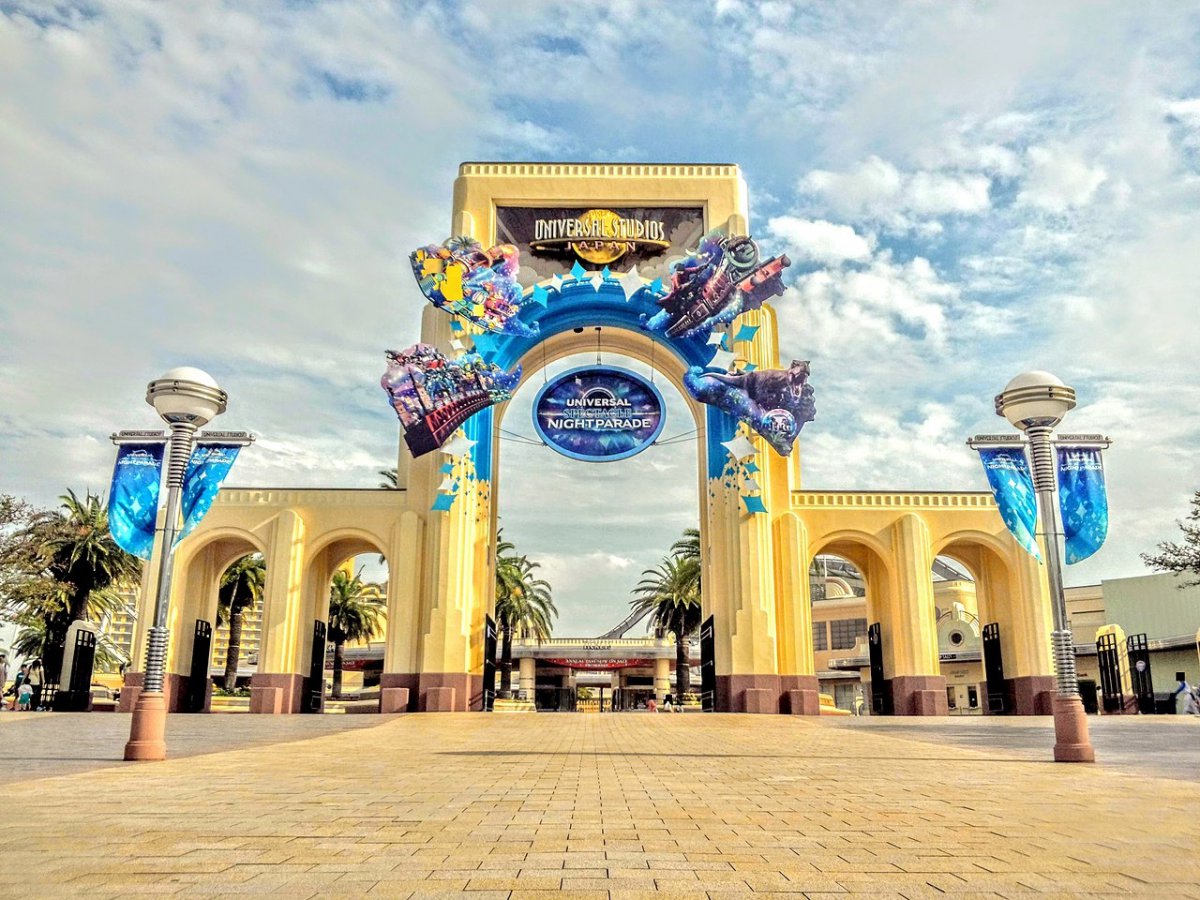 Calling all thrill-seekers and movie buffs – Universal Studios Japan is your ultimate playground. Step into the worlds of your favorite films and characters, whether it's screaming your heart out on exhilarating rides or snapping selfies with your beloved animated icons. Don't miss The Wizarding World of Harry Potter, where magic comes to life and butterbeer flows freely. But honestly, the Nintendo area is the ultimate attraction, especially at the Japan park! Dont forget to book your accommodation!
6. Osaka Aquarium Kaiyukan: Dive into the Deep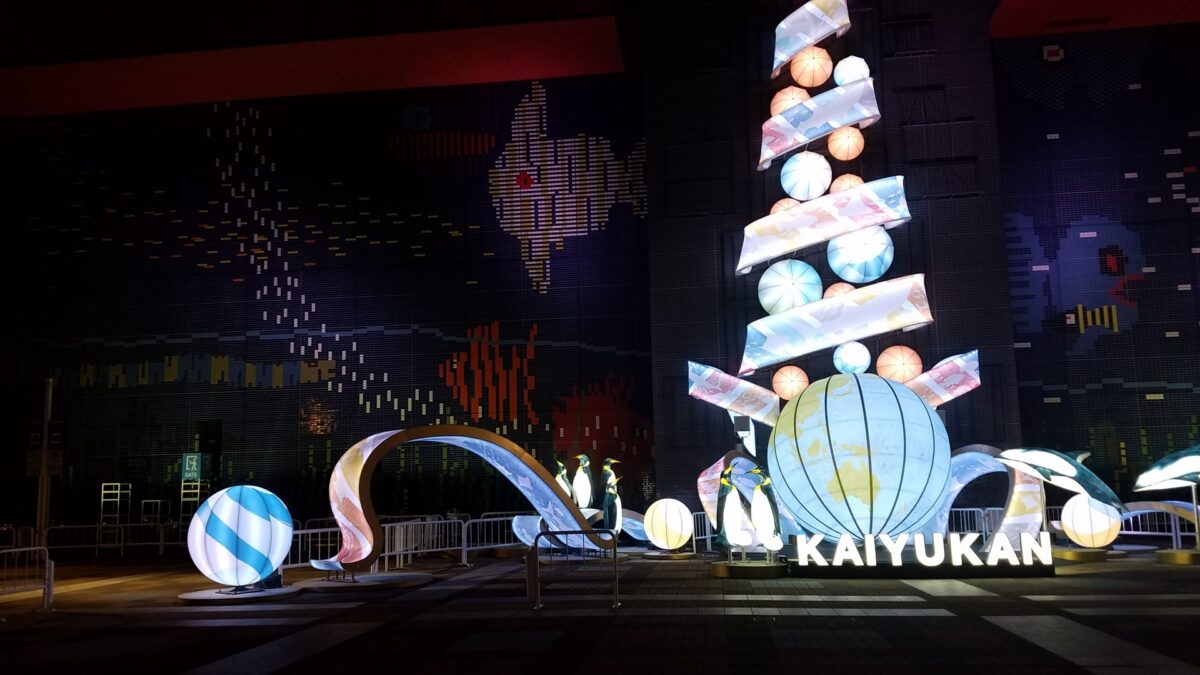 Ready to explore the mysteries of the ocean's depths? Osaka Aquarium Kaiyukan is your gateway to an underwater adventure. Wind your way through the massive tanks, encountering majestic manta rays, adorable penguins, and the awe-inspiring whale shark. The transparent tunnel offers a surreal experience, as if you're strolling on the ocean floor. It's a mesmerizing journey that will leave you marveling at the beauty of marine life.
7. Shinsaibashi: Retail Therapy, Osaka-Style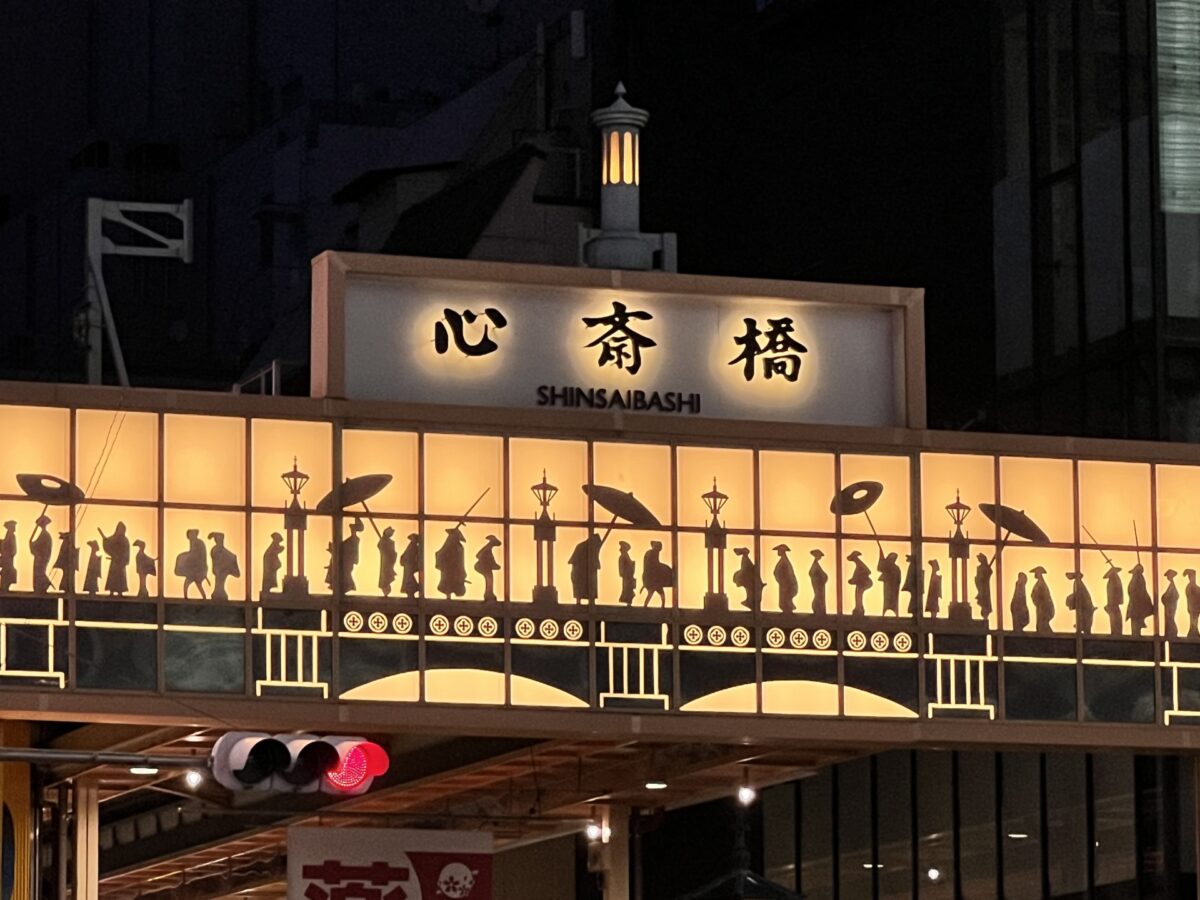 Shopaholics, rejoice! Shinsaibashi is your retail haven, boasting a plethora of shopping opportunities. As you stroll beneath the iconic illuminated Glico sign, prepare to be enticed by everything from cutting-edge fashion to unique souvenirs. Dive into the underground shopping mecca, Crysta Nagahori, for a treasure trove of fashionable finds.
8. Shittenoji Temple: Tranquility Amidst Urban Hustle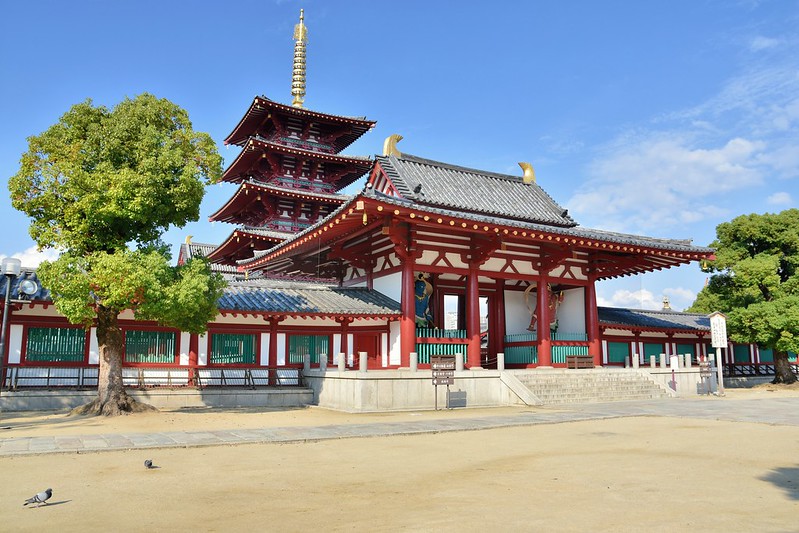 Escape the urban buzz and step into the serene embrace of Shittenoji Temple, often claimed to be Japan's first officially commissioned Buddhist temple. The tranquility here is palpable, offering a peaceful respite from the city's energy. Marvel at the five-story pagoda and take a moment to savor the stillness that envelops this sacred space.
9. Kuromon Ichiba Market: Food Lover's Paradise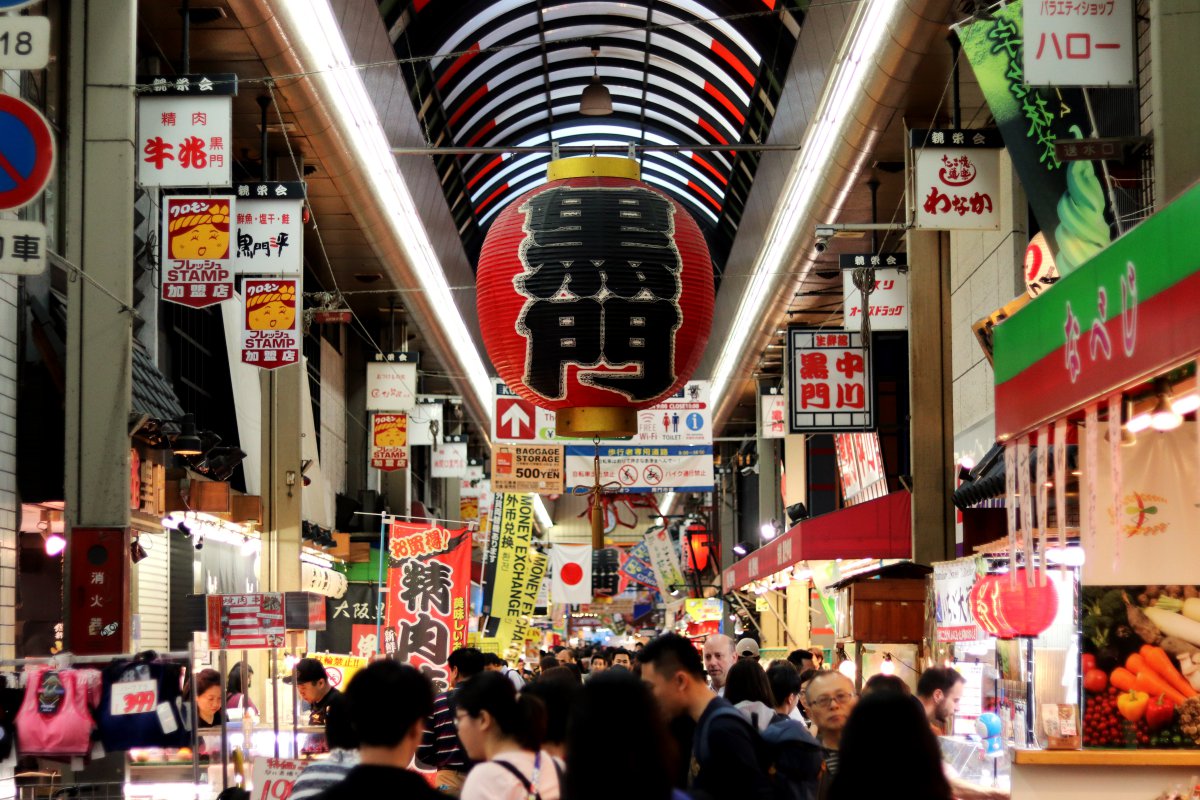 Prepare your taste buds for an expedition through Kuromon Ichiba Market (comparable to Tsukiji or Toyosu Market), where culinary delights await at every corner. From succulent seafood to melt-in-your-mouth Wagyu beef, this market is a feast for all your senses. Engage with friendly vendors, sample local delicacies, and don't be surprised if you find yourself indulging in a second, or third, helping of your newfound favorites.
10. Tenjinbashisuji Shopping Street: Stroll and Savor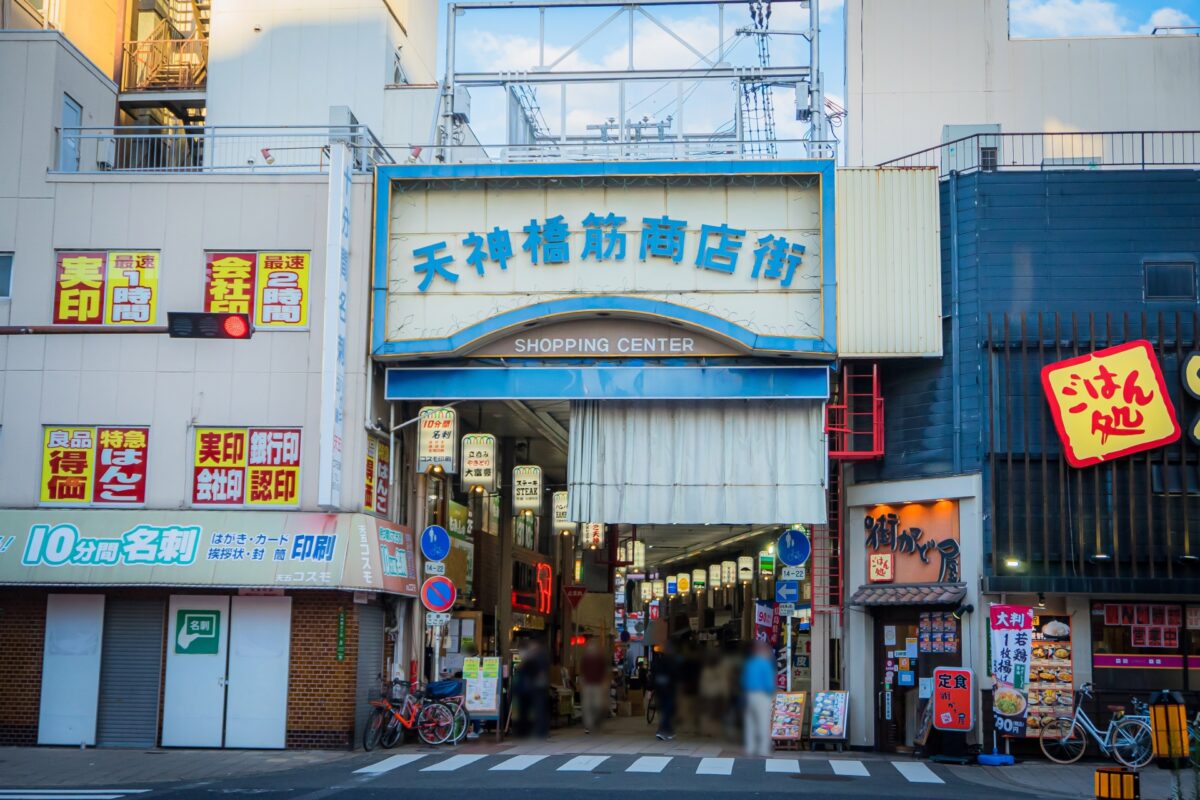 Welcome to the longest shopping street (2.6 kilometers/1.6 miles!) in Japan – Tenjinbashisuji. As you amble along this bustling promenade, embrace the fusion of old and new, traditional and modern. Quaint shops stand alongside contemporary boutiques, offering everything from Kimono fabrics to cutting-edge electronics. Take your time, soak in the ambiance, and don't forget to treat yourself to street food delights along the way.
11. Minoh Falls/Park: Nature's Oasis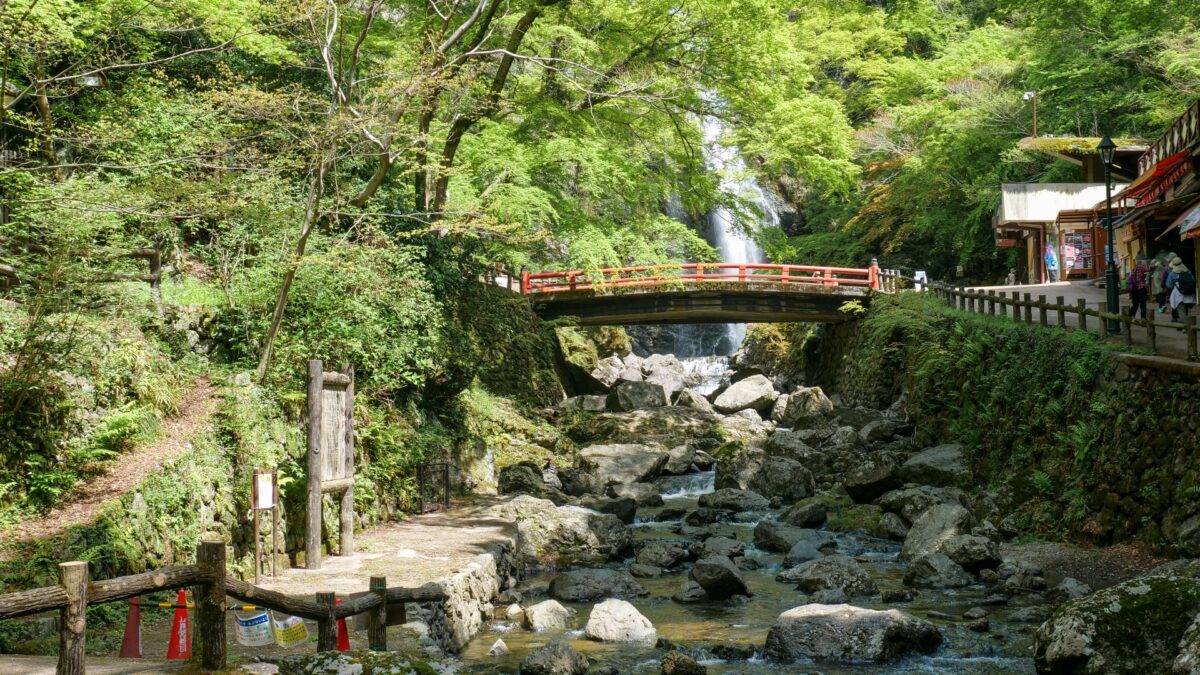 Take a break from the metropolitan intensity and discover the serene beauty of Minoh Park. Follow the picturesque trail that leads to the breathtaking Minoh Falls, where the soothing sound of cascading water rejuvenates your soul. If you're lucky enough to visit during autumn, the foliage transforms into a vibrant tapestry of red and gold, creating a scene straight out of a painting. And, if you're familiar with Tokyo, this area is similar to Takao; a nearby, popular natural escape.
12. Osaka Museum of History: Time Traveling Through Exhibits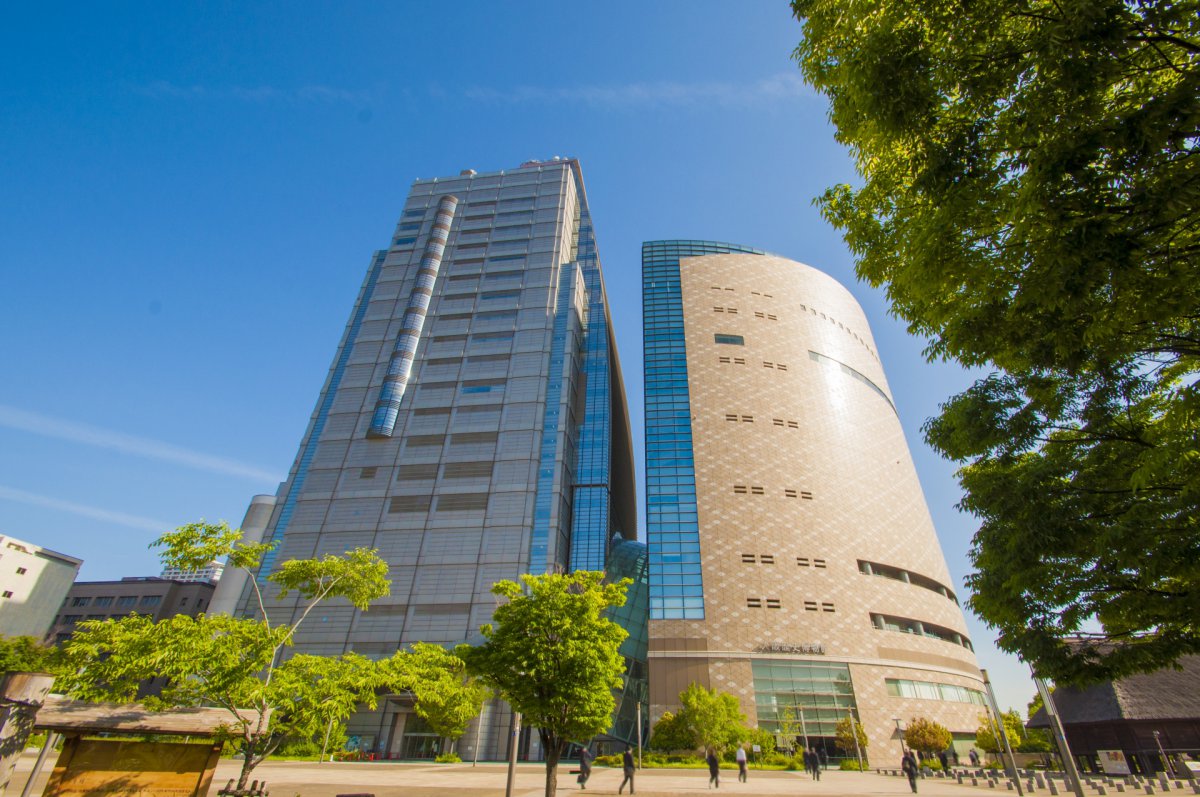 Step into the Osaka Museum of History and embark on a journey through the ages. This architecturally stunning museum offers a unique perspective on Osaka's evolution, from ancient times to the present day. There are various dioramas and scaled structures throughout the museum that offer great informational and interactive experiences. And, did you know that Osaka used to be Japan's capital? That, and many other things are waiting to be learned!
13. Sumiyoshi Taisha Shrine: Architectural Marvels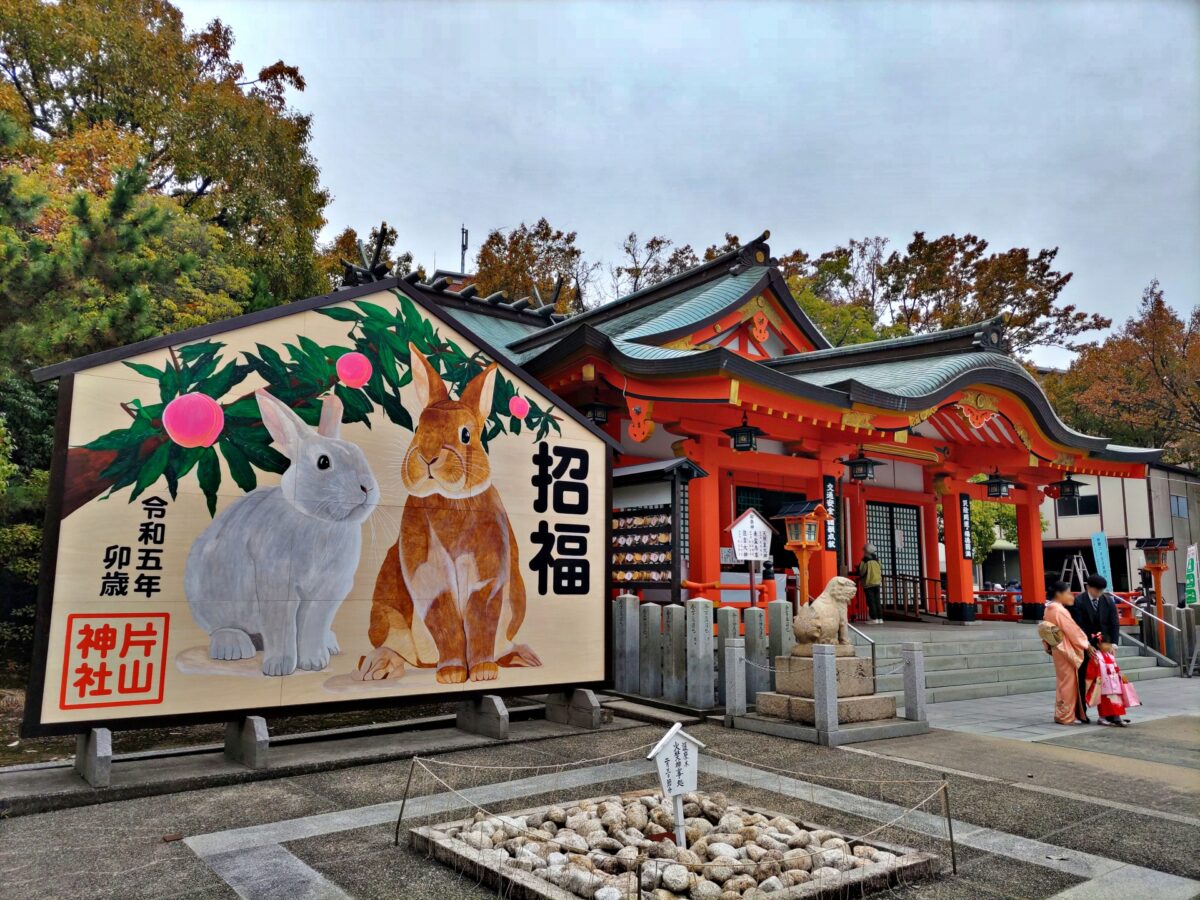 Prepare to be enchanted by Sumiyoshi Taisha, a Shinto shrine known for its distinctive architectural style which is uninfluenced by mainland asia; the structures are purely Japanese!. With its elegant vermillion bridges and calming ponds, this shrine offers a serene escape. Take part in a traditional ritual, throw a coin into the wooden prayer box, and make a wish as you soak in the spiritual atmosphere. And, if you're into vermillion, you definitely have to check out Fushimi Inari!
14. National Museum of Art, Osaka: A Feast for Art Lovers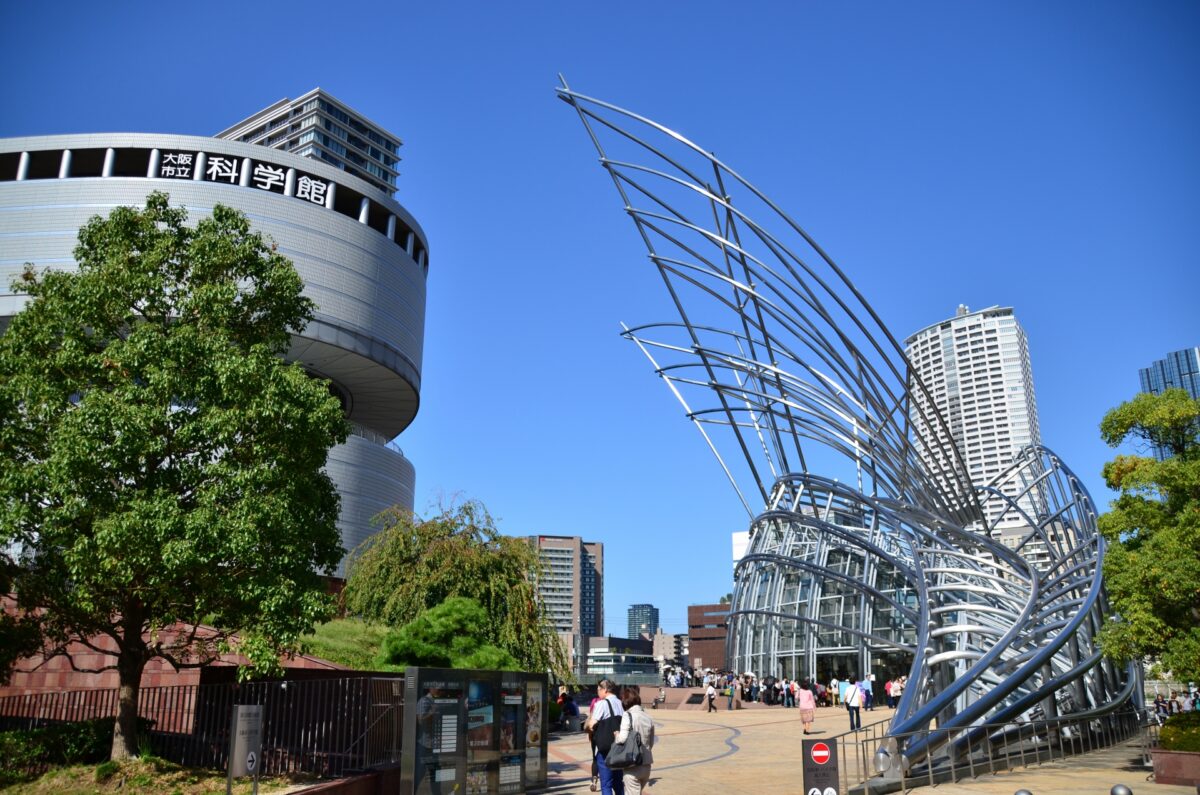 Indulge your artistic senses at the National Museum of Art, where contemporary masterpieces from around the world converge. From avant-garde installations to thought-provoking exhibitions, this museum is a haven for art enthusiasts. Immerse yourself in the diverse expressions of creativity and perhaps discover a newfound appreciation for the avant-garde. This is one of Japan's largest collections of art from the country itself as well as abroad, boasting more than 8000 pieces!
15. Tempozan Giant Ferris Wheel: Views from the Sky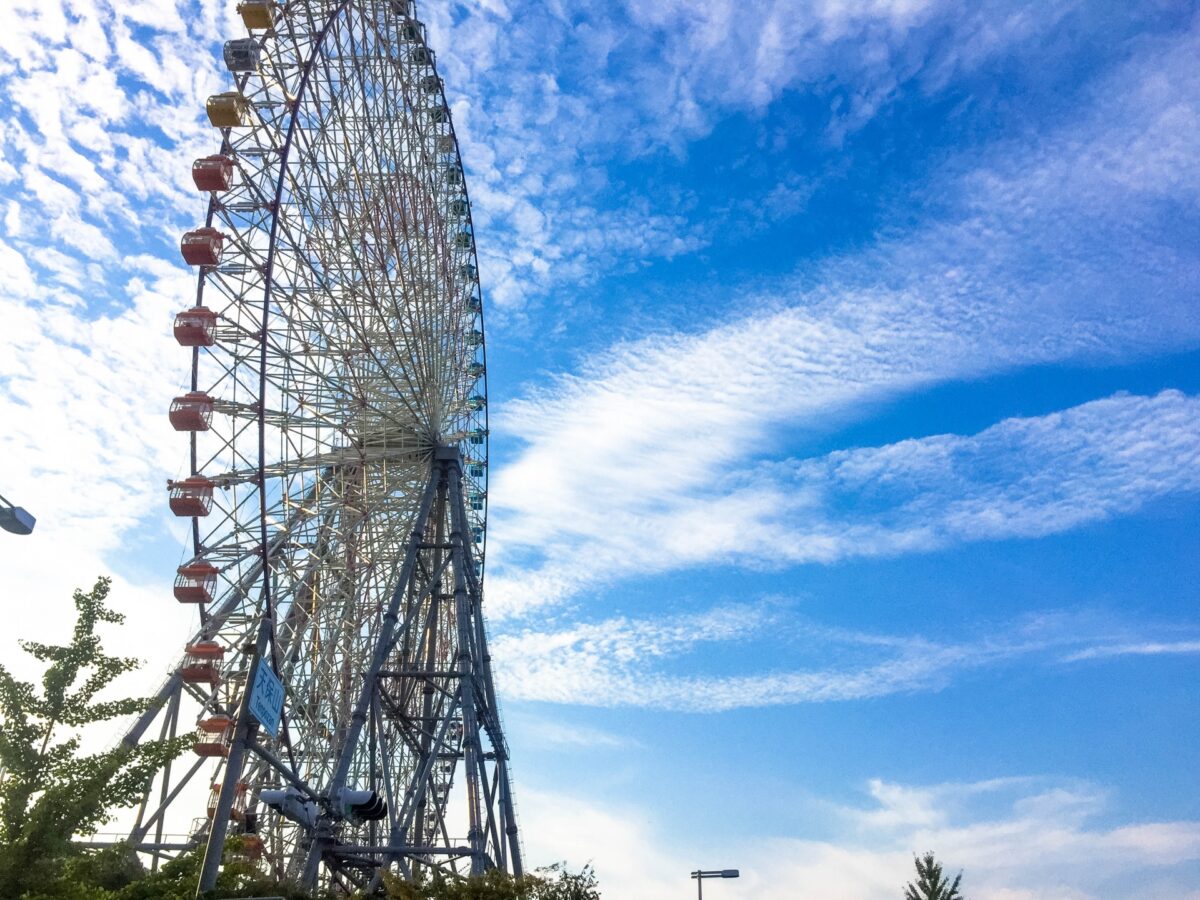 Elevate your adventure to new heights aboard the Tempozan Giant Ferris Wheel. This iconic landmark, one of the biggest ferris wheels in the world, offers stunning vistas of Osaka Bay and the surrounding skyline. Whether you hop on during the day to catch some great views of Mt. Ikoma or Akashi Kaikyo Bridge, or wait for the city lights to dance beneath you at night, the experience is a whimsical journey that captures Osaka's vibrant energy.
16. Abeno Harukas: Sky Garden Retreat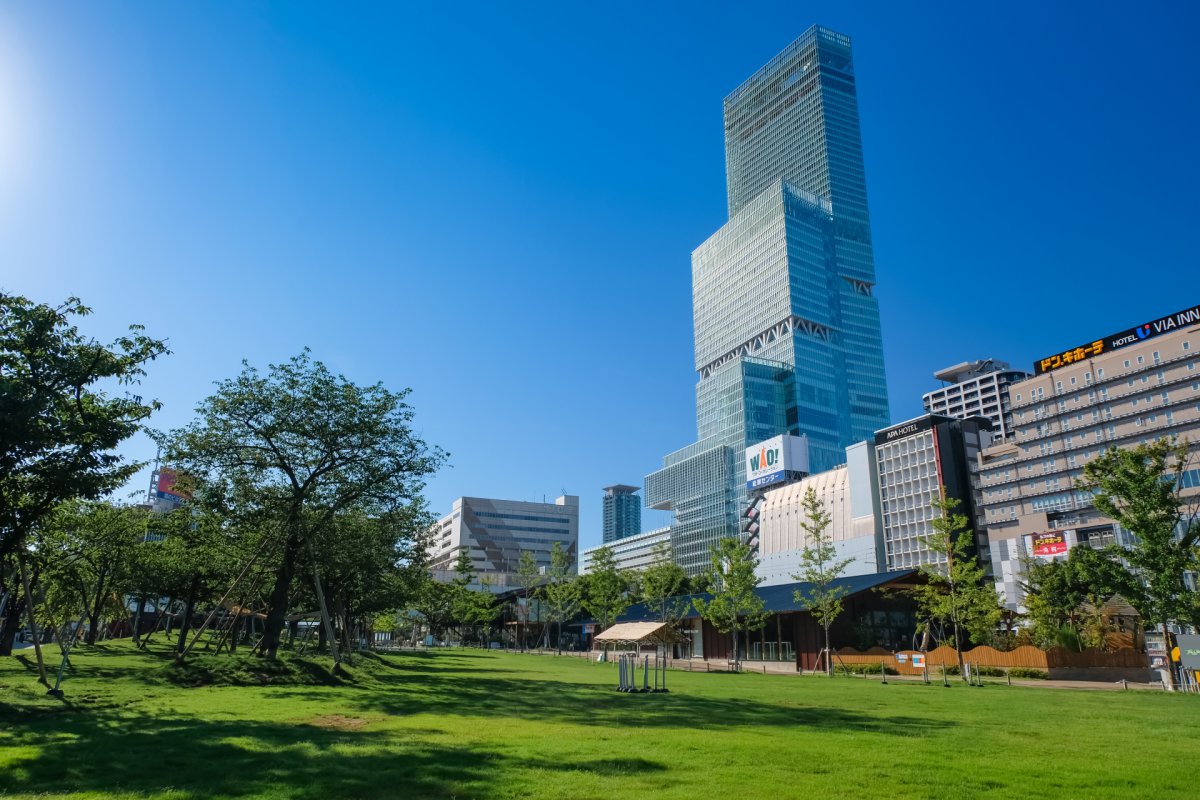 Experience urban sophistication at Abeno Harukas, which was Japan's tallest building until very recently. Ascend 300 meters to the observation deck for a panoramic view that stretches far and wide. But that's not all – the building also houses a shopping haven including Japan's largest department store, and a serene sky garden, providing the perfect blend of relaxation and retail therapy.
17. Osaka Expo '70 Park: Relics of the Past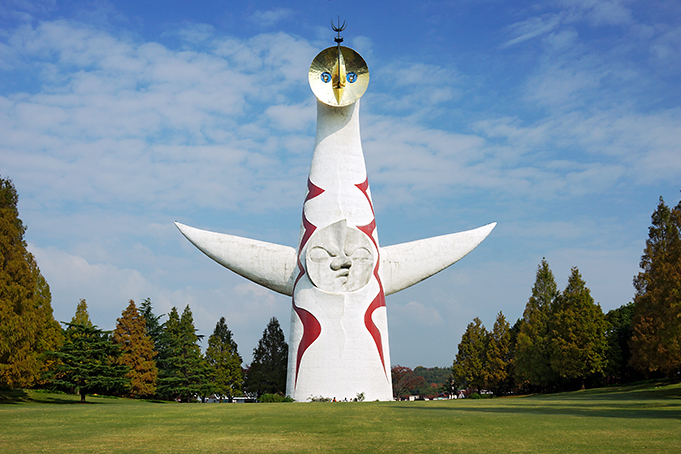 Explore the remnants of the Osaka Expo '70 at this expansive park. From the iconic Tower of the Sun to the Festival Plaza, these relics provide a glimpse into a recent, or seemingly so, era of innovation and imagination. The park is massive and filled with things to see and do. Bring food and a blanket for a picnic, bask in the nostalgia, and imagine the excitement that once filled the air during this historic event. Head over to Expocity, a well developed shopping center, for some more fun and activities.
18. Namba Yasaka Shrine: Spirituality Meets Festivity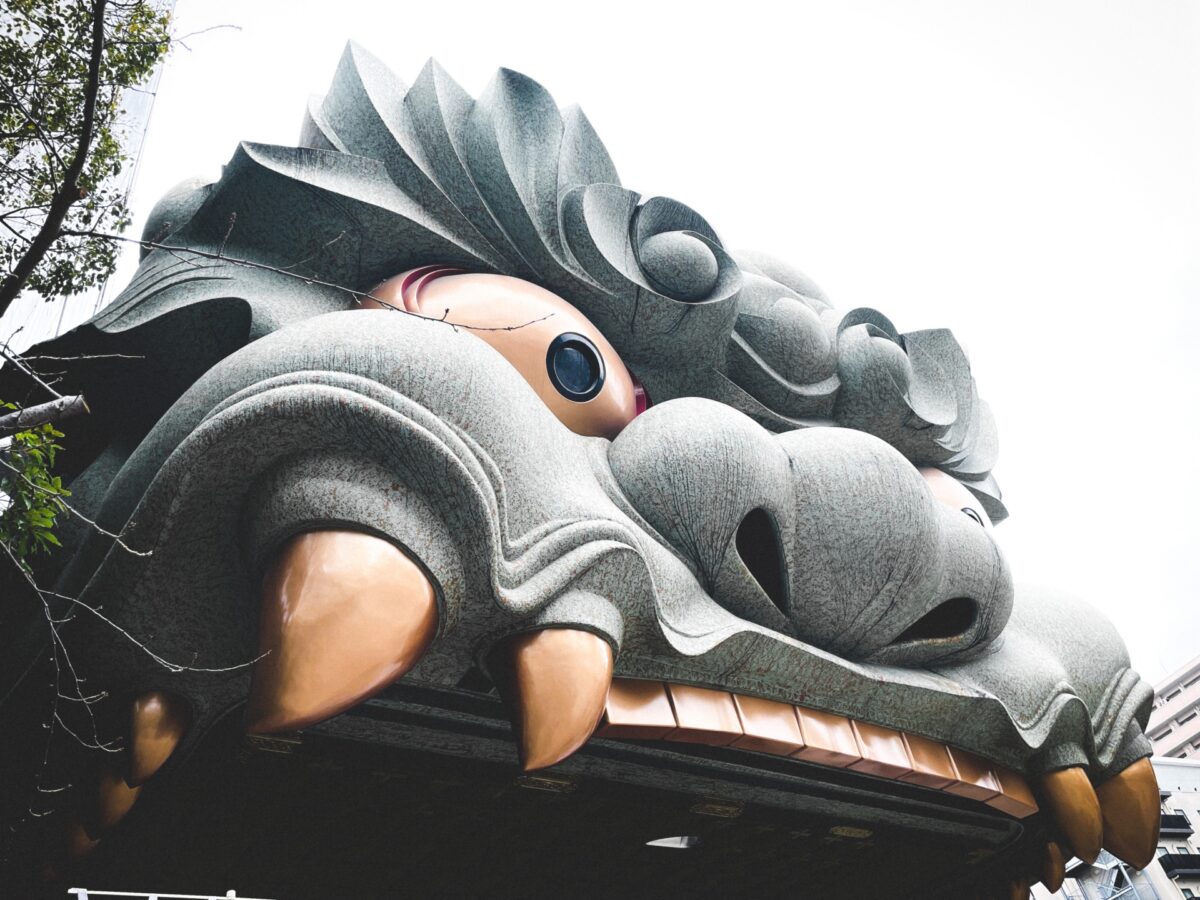 Nestled amidst the vibrant streets of Namba, Yasaka Shrine offers a unique fusion of spiritual tranquility and lively festivity. The towering lion head at the entrance sets the tone for a colorful experience. The Shrine stands as a monument to Japan's everlasting image of futuristic elements coinciding with traditional stakes. Visit during the annual Namba Yasaka Festival in January to witness dazzling processions and vibrant rituals that celebrate the city's cultural richness.
19. Osaka Science Museum: Playful Learning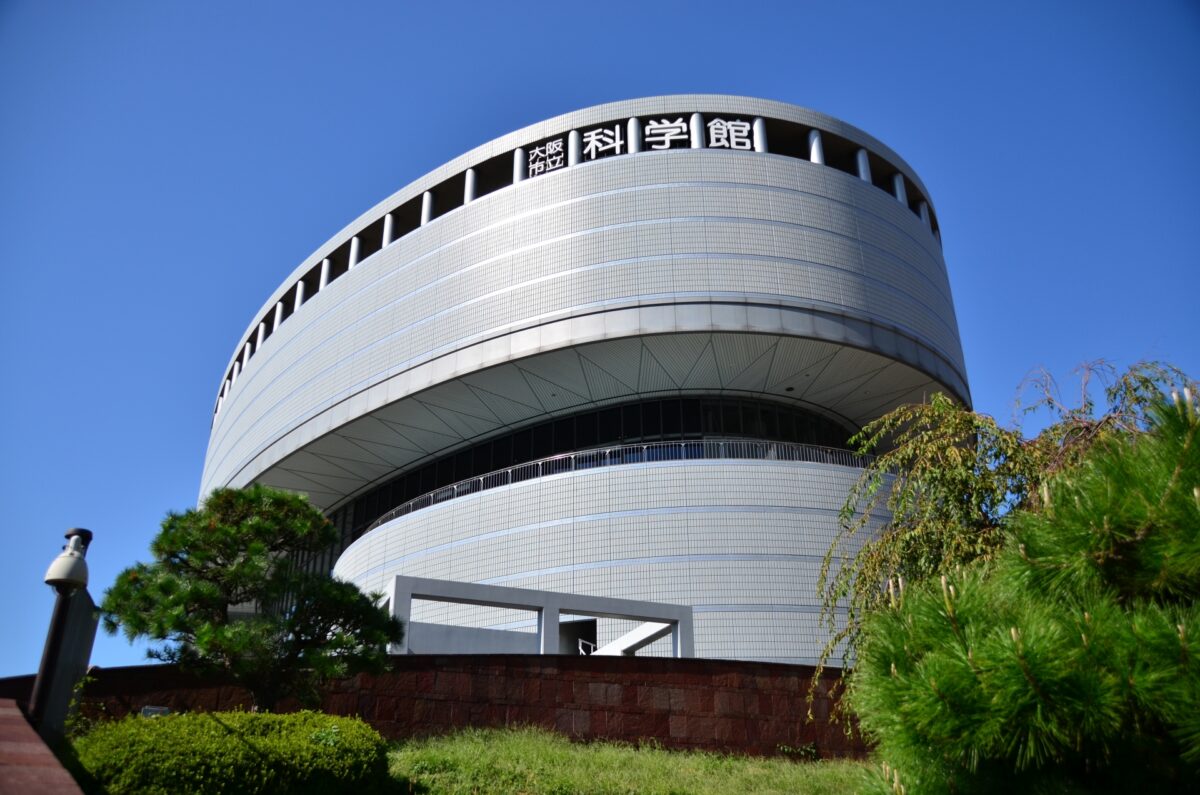 Unleash your inner scientist or child at the Osaka Science Museum, where learning becomes an interactive adventure. Engage with hands-on exhibits that cater to curious minds of all ages. Whether it's unraveling the mysteries of the universe or exploring the wonders of technology, this museum's 4 floors of learning fun proves that education and excitement go hand in hand.
20. Spa World: Soak, Slide and Unwind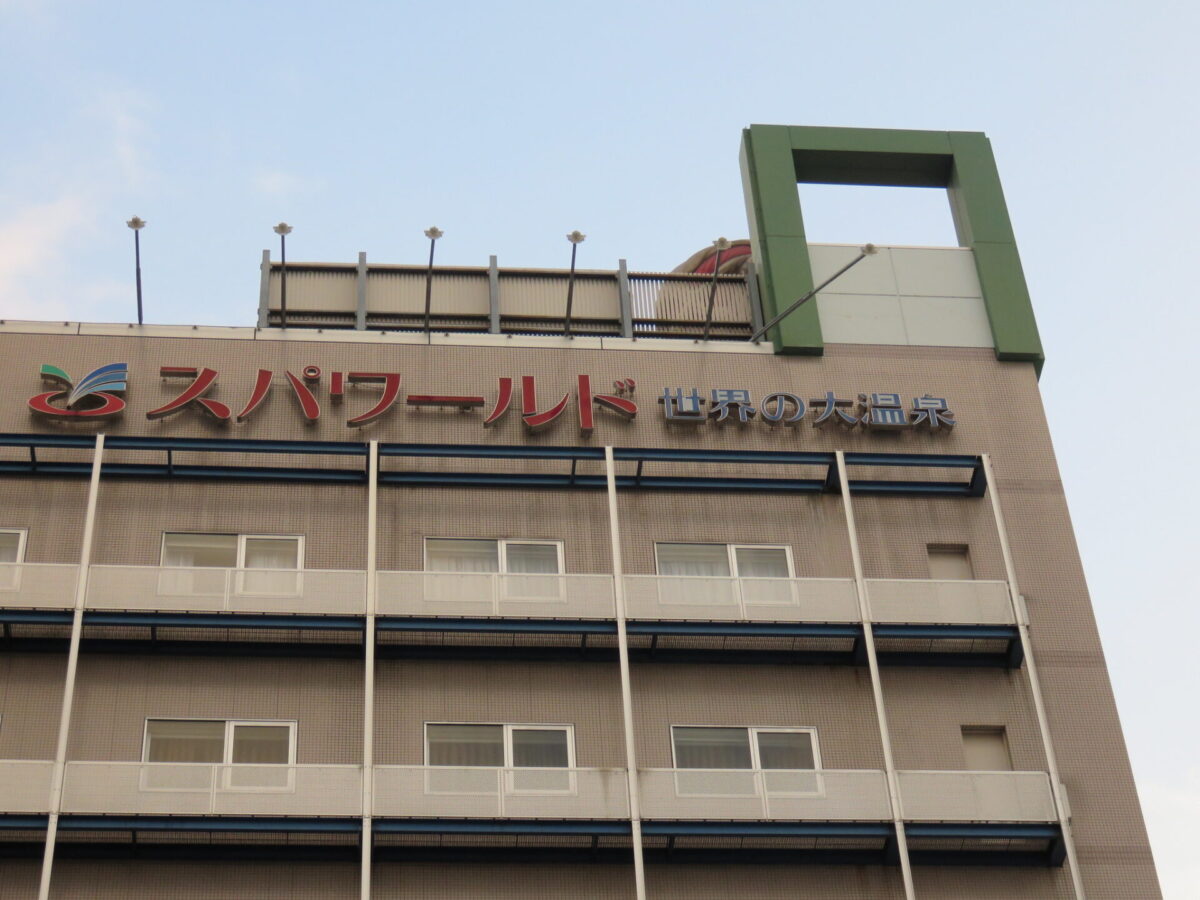 After days of exploration, treat yourself to a rejuvenating experience at Spa World. This unique, waterpark-like establishment offers a global bathing experience, featuring themed floors that transport you to various cultures through their spa treatments. From soothing hot springs to refreshing cold baths, Spa World is the perfect way to unwind and recharge. There's also plenty of excitement as well with its slides and outdoor areas!
21. CupNoodles Museum Osaka Ikeda: Noodles and Creativity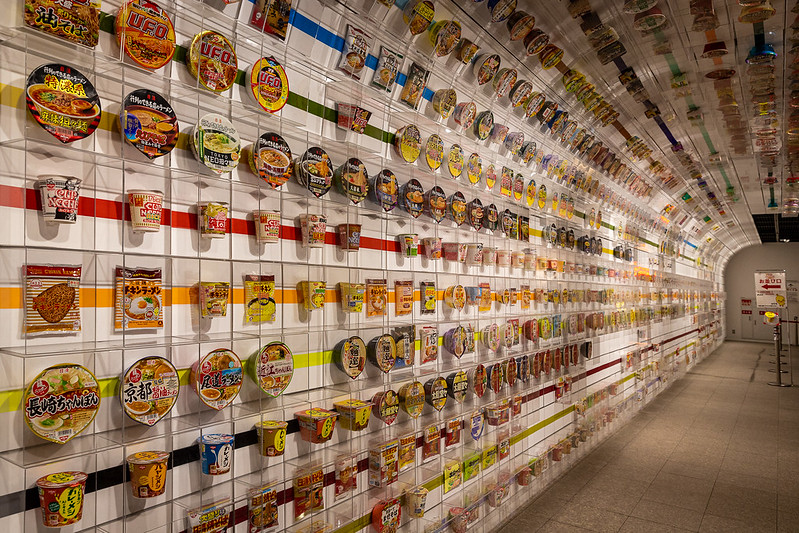 Discover the magic behind everyone's favorite instant meal at the CupNoodles Museum. Unleash your inner artist by customizing your own cup of instant noodles and diving into the history of this culinary icon. Osaka was actually the birthplace of instant Ramen, so if you are going to go to an instant Ramen museum (not that there are that many to choose from), then this should be your first pick! It's a quirky and educational experience that adds a dash of creativity to your Osaka adventure.
22. America Mura (American Village): Urban Street Culture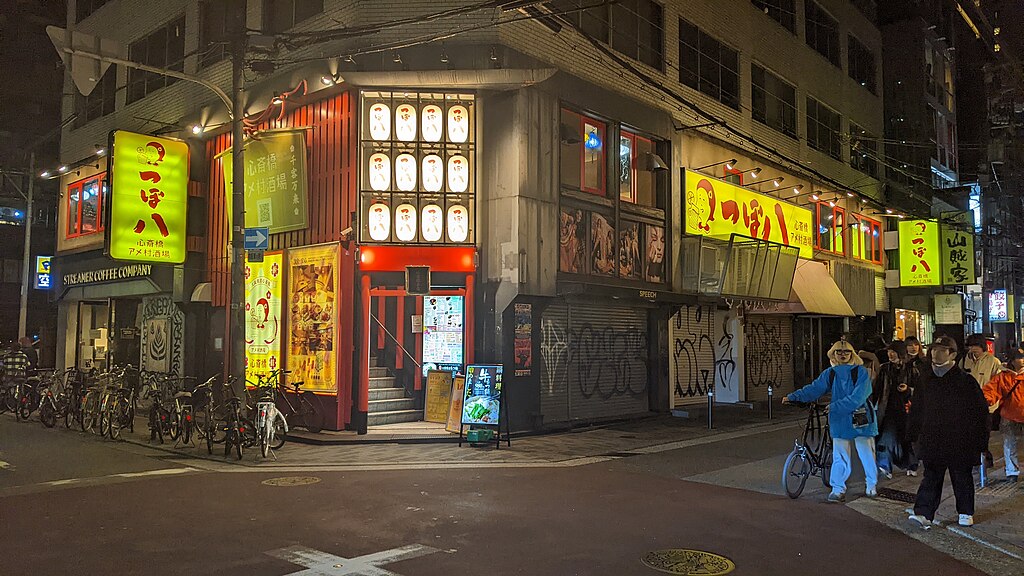 Immerse yourself in the heart of Osaka's urban street culture at America Mura. This vibrant district pulsates with youthful energy, boasting an eclectic mix of boutiques, cafes, and street art. With its history stretching back to the late 1960s, it's a surprisingly deeply-rooted facet of Osaka's downtown scene. Whether you're searching for unique fashion finds or simply soaking in the trendy atmosphere, America Mura is a great spot for foodies and the fashion enthused.
23. TeamLab Botanical Garden Osaka: Digital Blooms
Step into a mesmerizing world where nature and technology converge at TeamLab Botanical Garden. Digital flowers bloom, wilt, and transform in response to your movements, creating a captivating interactive experience. It's even responsive to the weather! This immersive and expansive open-air art installation invites you to contemplate the delicate balance between the natural and the artificial. It doesn't have to be too philosophical though, just enjoy!
24. Osaka Tennoji Zoo: Wild Encounters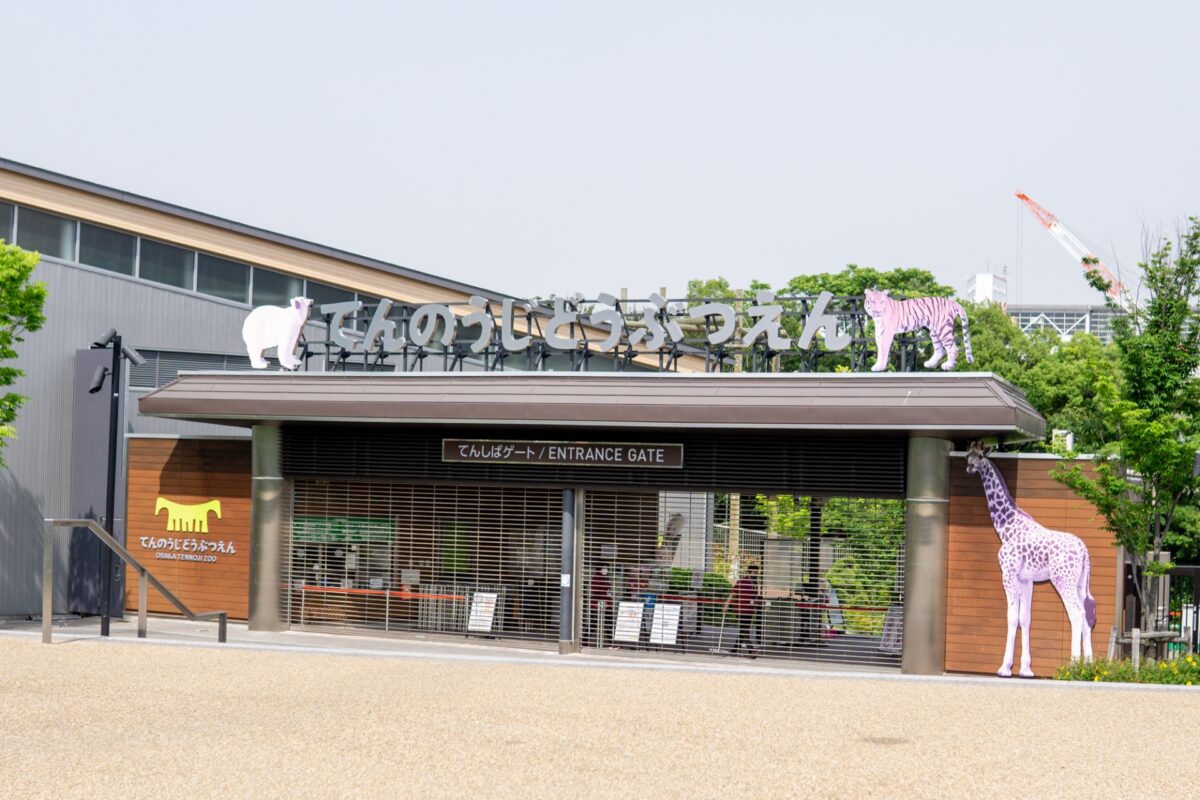 Embark on a wild adventure at Osaka Tennoji Zoo, where you can get up close and personal with a diverse array of animals. From majestic lions to playful penguins, this zoo offers a chance to connect with wildlife from around the globe. The zoo is home to around 230 different species and around 1000 animals in total, and their creativity in creating the habitats is well recognized! It's an opportunity for both kids and adults to learn, appreciate, and marvel at the wonders of the animal kingdom.
25. Mozu Tombs: The Ruling Elite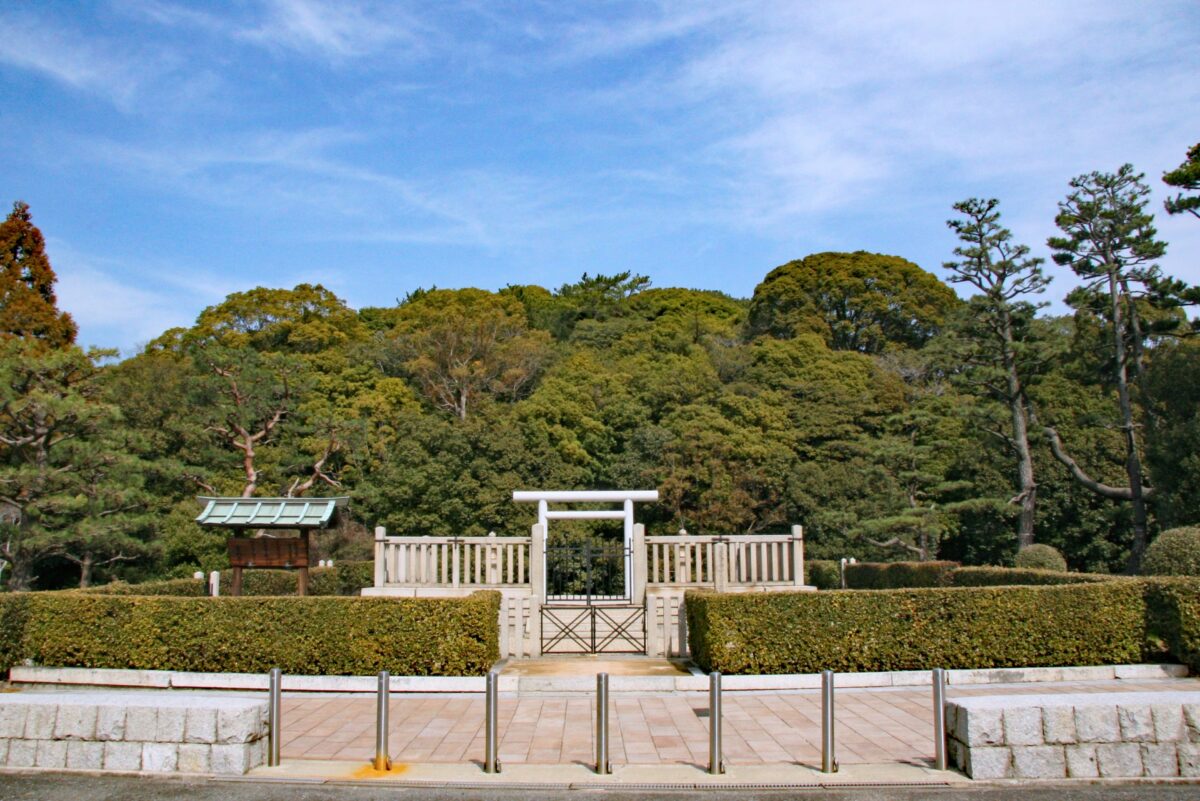 Conclude your Osaka journey with a visit to the Mozu Tombs, a UNESCO World Heritage Site that preserves ancient burial mounds. These elaborate mounds stand as a testament to the region's rich history and cultural heritage and their loyalty to the rulers of time. Take a contemplative stroll amidst these colossal mounds and reflect on the passage of time – a poignant reminder of the stories etched into the earth.
Japan Wonder Travel Tours in Osaka
If you are planning on visiting Osaka and need some help organizing your trip, you came to the right place! We would be more than happy to help make your trip the best it possibly could be. We can advise you on where to go, or even better, hook you up with a local English speaking guide that can show you all of the best spots. Let us help you make fun, safe, and unforgettable memories in Osaka!
▶Osaka Highlights Private Walking Tour
On this full-day private tour of Osaka, we will take you to Osaka's highlights that include Osaka Castle, Kuromon Market, the popular Dotonbori area, etc. Learn about the rich history of the area, local lifestyle, and of course delicious Osaka food!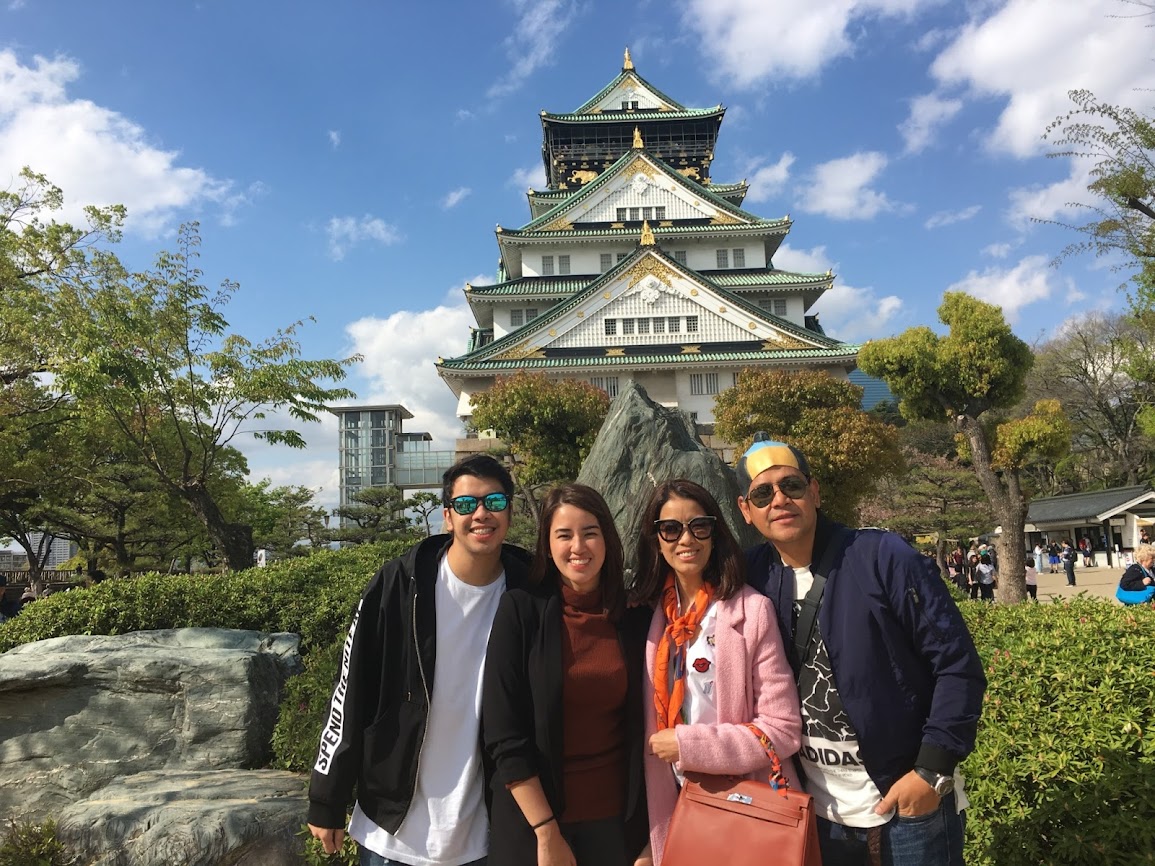 ▶Osaka Tenjinbashi Local Street Walking Tour
Walk around the Tenjinbashi area with an experienced and knowledgeable English speaking guide! You can find all of the local secret hidden gems along the way. This tour also includes some delicious street food and drink.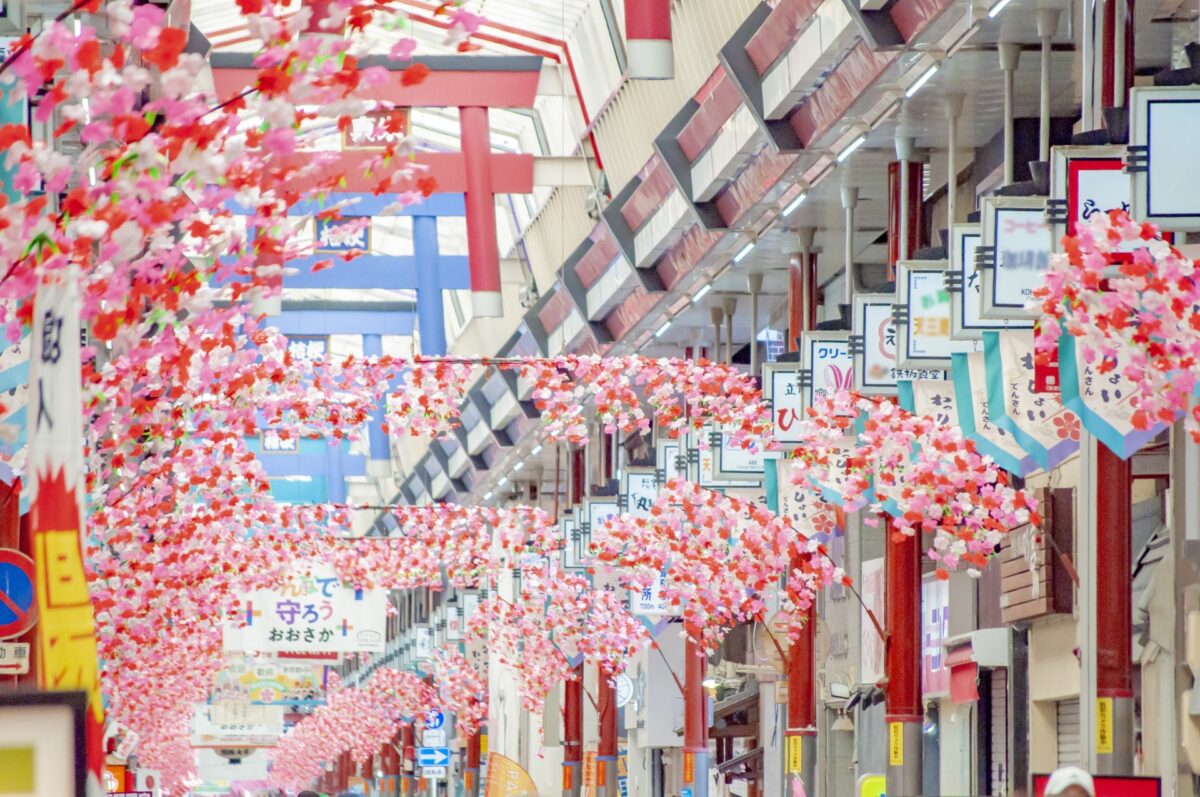 ▶Kyoto Food and Drink Tour @Nishiki Street & Gion
If you're planning on visiting Kyoto along with Osaka and are looking to learn more about the culture and local cuisine, this is definitely the perfect tour for you! Take part in this fun food and drink tour and explore the 400-year-old market and the famous Gion district.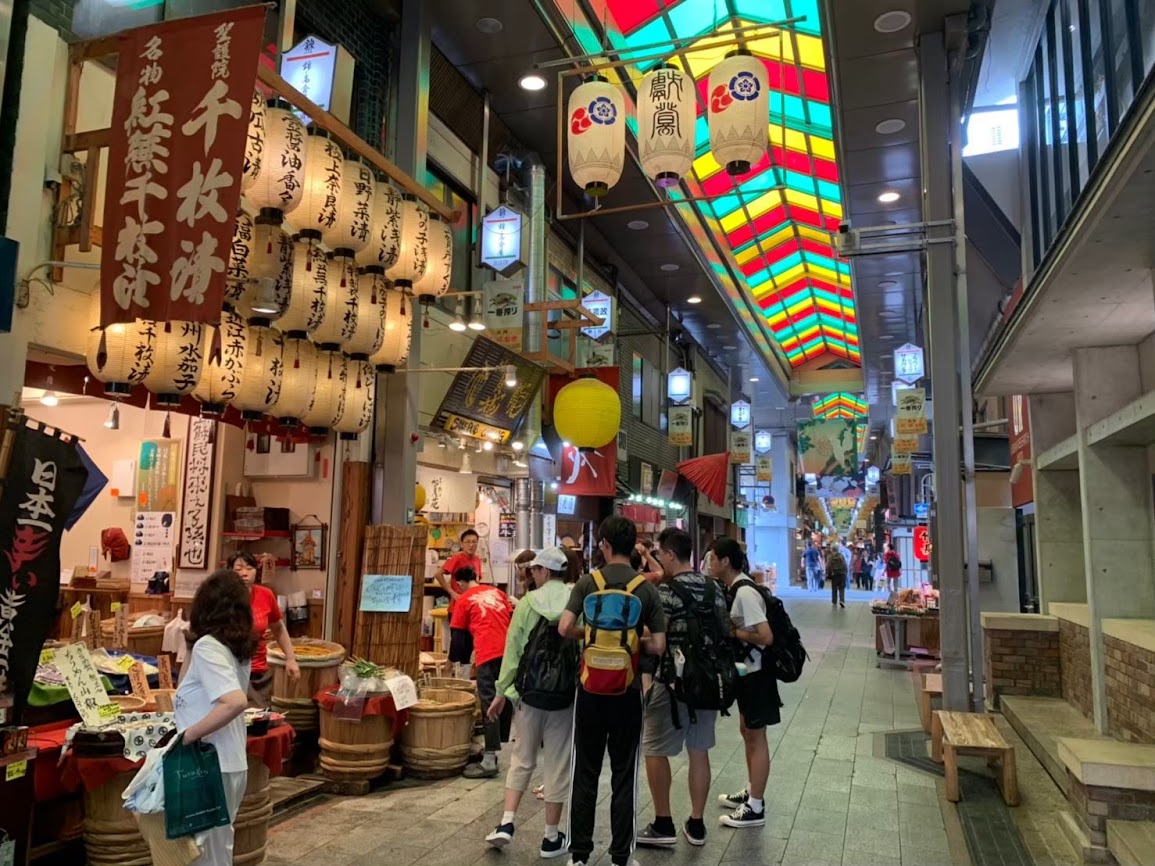 Find the Other Tours
▶Tour Packages
If you want to make travel easier, we suggest you look into tour packages.There are a wide range of tour packages out there to suit the accomodate for each traveler needs. Click the button below to find the best tour package from various Tour Operators!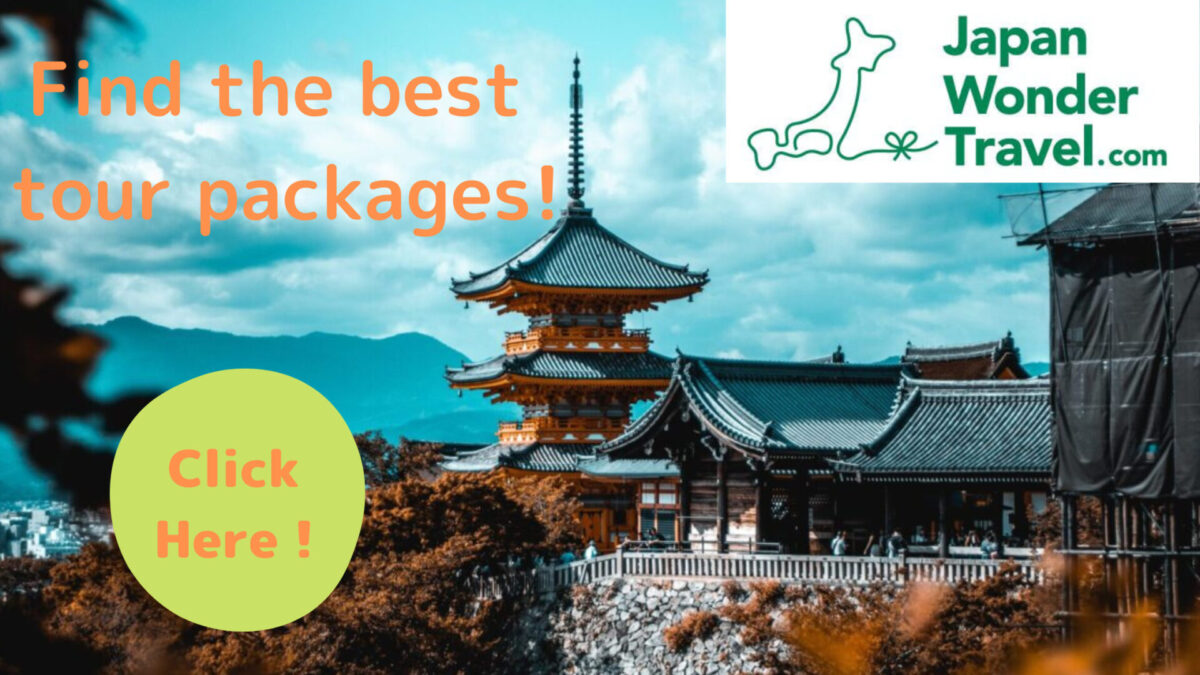 Follow us on Instagram, Facebook, Twitter, and TikTok for more travel inspiration. Or tag us to get featured!
Happy traveling!
Other Articles you may be Interested in: