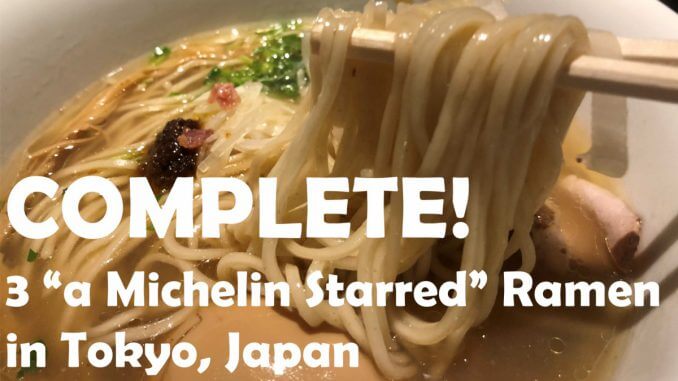 Ramen is one of the most famous food in Japan.
Now  there are over 30000 ramen restaurants in Japan.
And 3 of them are a-Michelin-Starred Ramen restaurants which are located in Tokyo.
The budget is about 10$.
We think it's most reasonable Michelin-cuisine in the world.
When you come to Japan, don't miss them.
MAP of 3 a Michelin-starred Ramen restaurants
Tokyo is really big city.
2 of a Michelin-starred restaurants are at north side of Tokyo and another one is at Shinjuku, west side of Tokyo.
#01. Tsuta (蔦)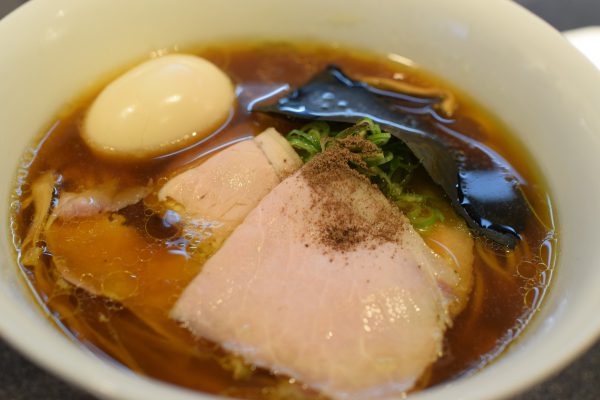 Tsuta is first a Michelin-starred ramen restaurant in the world in 2017!
Tsuta is located near Sugamo station.
Tsuta have original system to order.
You need to get a numbered tickets in the morning and you need back to Tsuta during appointed time.
It's really good system because you don't need to wait in front of shop so long even though you need to wait 30 minutes or so.
Address: 1-14-1 Sugamo Toshima Tokyo (Google map)
Operating hours: Thursday-Monday 11:00-15:00 17:00-20:00 / Tuesday 11:00-15:00
Holiday: Wednesday
#02. Nakiryu(鳴龍)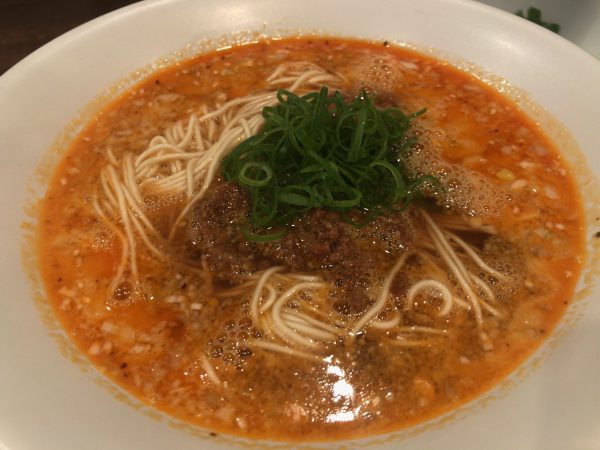 Nakiryu is second a Michelin-starred ramen restaurant awarded in 2018!
Nakiryu is located near Shin Otsuka station (Tokyo metro M line) or Otsuka station (JR Yamanote line).
You can enjoy dan dan noodle style (spicy) ramen at Nakiryu.
When I visited Nakiryu on weekday, I needed to wait 2 and half hours. Too much.
If you have time, please try Nakiryu!
Address: 2-34-4 Minamiotsuka Toshima Tokyo (Google map)
Operating hours: Wednesday-Sunday 11:30-15:00 18:00-21:00 / Monday 11:30-15:00
Holiday: Tuesday
#03. Konjiki-hototogisu(金色不如帰)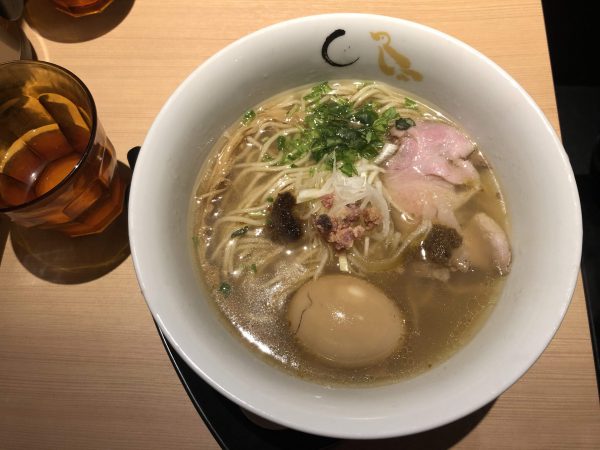 Konjiki-hototogisu is latest a Michelin-starred ramen restaurant in 2019!
Konjiki-hototogisu is located near Shinjuku gyoen station, you can also walk from Shinjuku station.
(This shop was relocated in May 2018 from Hatagaya, Shibuya)
I visited this shop on weekday February 2019.
There is not many tourists from abroad yet. I need to wait for a hour but it's better than Nakiryu.
It's located in Shinjuku area so it's easy to access.
Please try this!
Address: 2-4-1 Shinjuku, Shinjuku, Tokyo (Google map)
Operating hours: 11:30-15:00 18:30-22:00
Holiday: Thursday- Friday
If you have time, it's valuable experience to have a Michelin-starred Ramen in Japan.
But if not, don't worry.
As I said, there are over 30000 ramen shops.
I think a Michelin-starred Ramen Restaurants are NOT standard Japanese ramen style.
It's sophisticated. For example some of them are used truffle oil which are not popular in Ramen.
There are so many great Ramen shops where Japanese love and eat daily.
Here is recommended list, for your information.
Enjoy Ramen in Japan!
You may also like article
Best 5 Local shopping street to enjoy a walk-and-eat in Tokyo
Kamachiku, Bib Gourmand Udon restaurant in the Michelin Guide Tokyo
Book a hotel in Japan
[PR]