As the seasons change from summer into autumn, the month of October awaits with many festivities and activities to do. Autumn is a time that feels just right. It is a nice transition to thoroughly enjoy being outside without the dripping sweat. In this article, we will share 10 different events and things to do in Japan in October 2023.
1. Kochia Carnival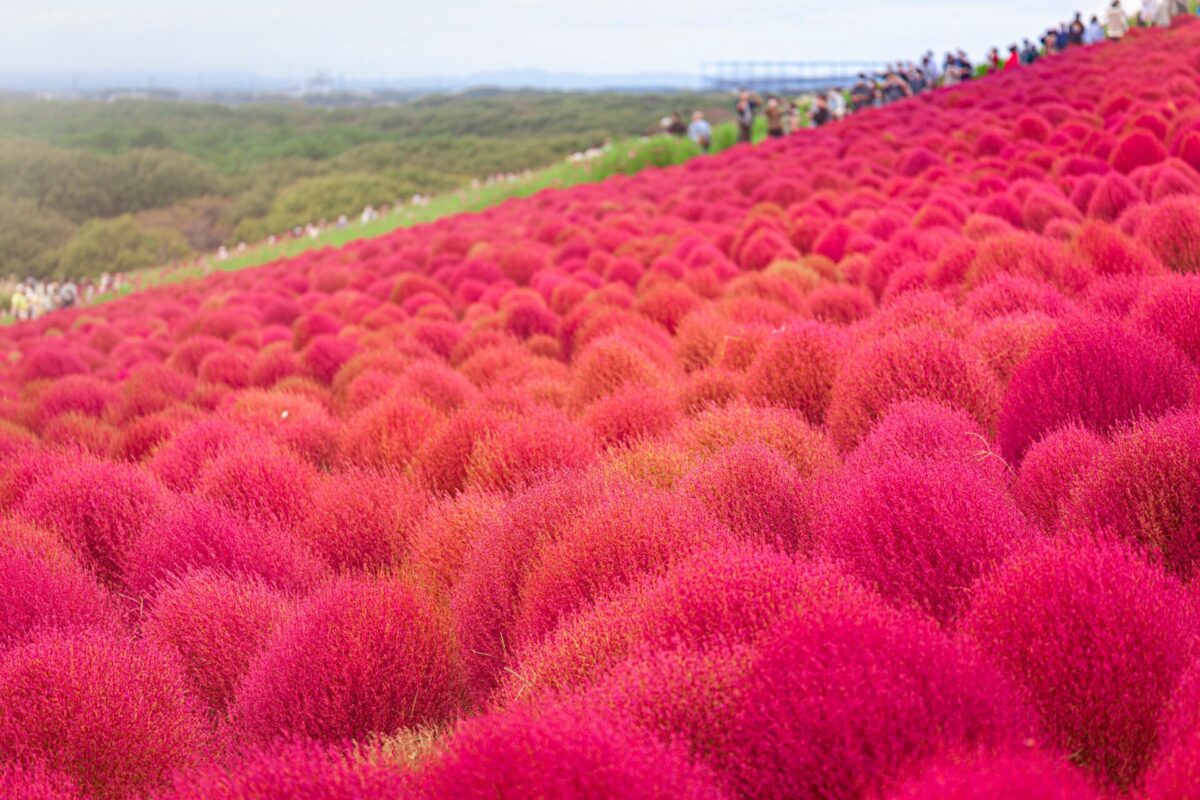 Kochia, or summer cypress in English, is native to the area of the Eurasian Continent. For Japanese, it is called hokigusa, which roughly translated means a plant that is used to make a broom with. At Hitachi-Kaihin Park in Ibaraki prefecture they are there year round, but during the month of October, it turns from green to a beautiful scarlet red that covers the hills. Its beautiful scenery should be considered and added onto your travel plans.
Dates: Late Sep. – Mid Oct. 2023
2. Sengokuhara Pampas Grass Field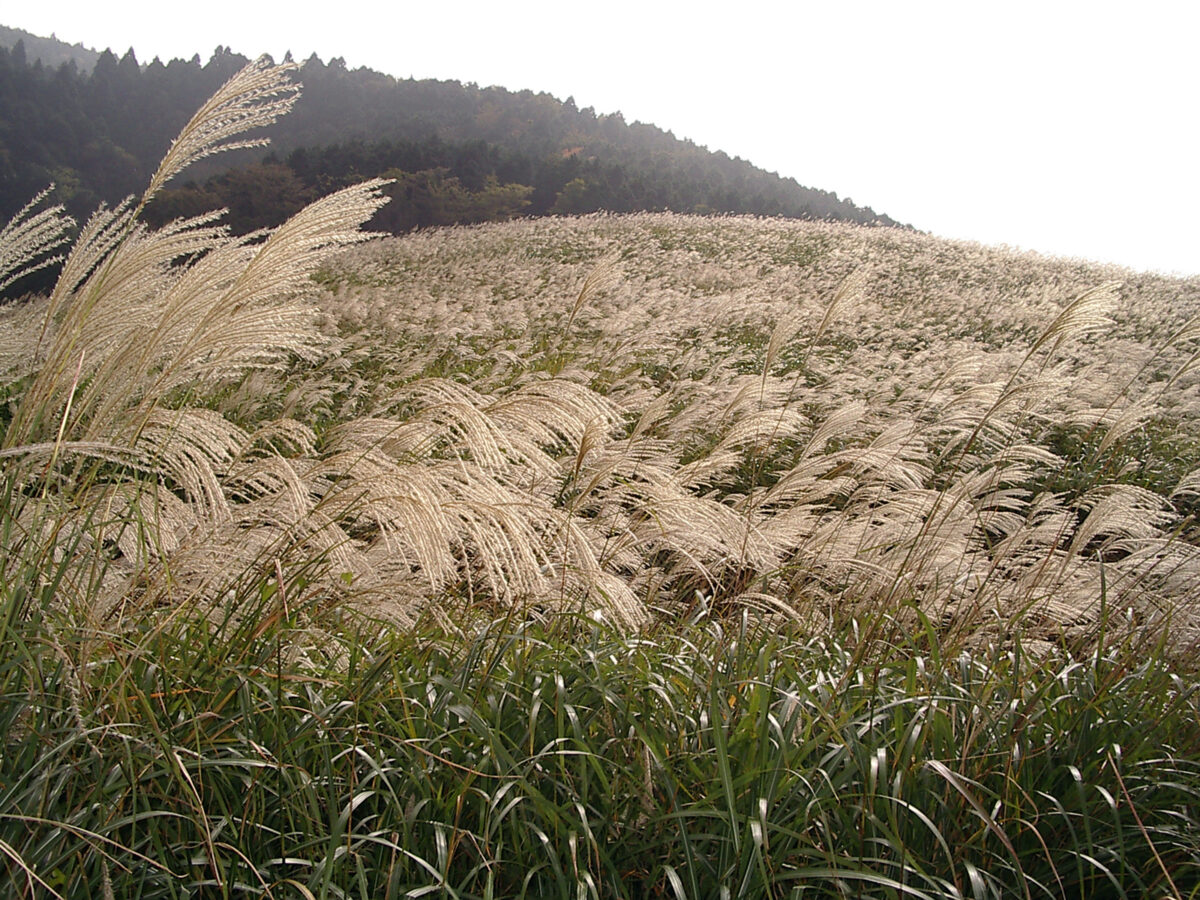 If you want to be different, instead of going to a floral garden, you should check out the Sengokuhara Pampas Grass Fields in Kanagawa prefecture. Pampas grass, which is susuki in Japanese, is not your typical type of garden walk, instead of flowers it is grass. It still gives off a beautiful scenery when you walk through it. It gets pretty tall as well, so it may or may not be as tall as you. When walking through it, if you take the right turns, you are able to find mountains, like Mt. Kintoki.
Official Website: https://www.hakonenavi.jp/international/en/spot/184
3. Nihonmatsu Lantern Festival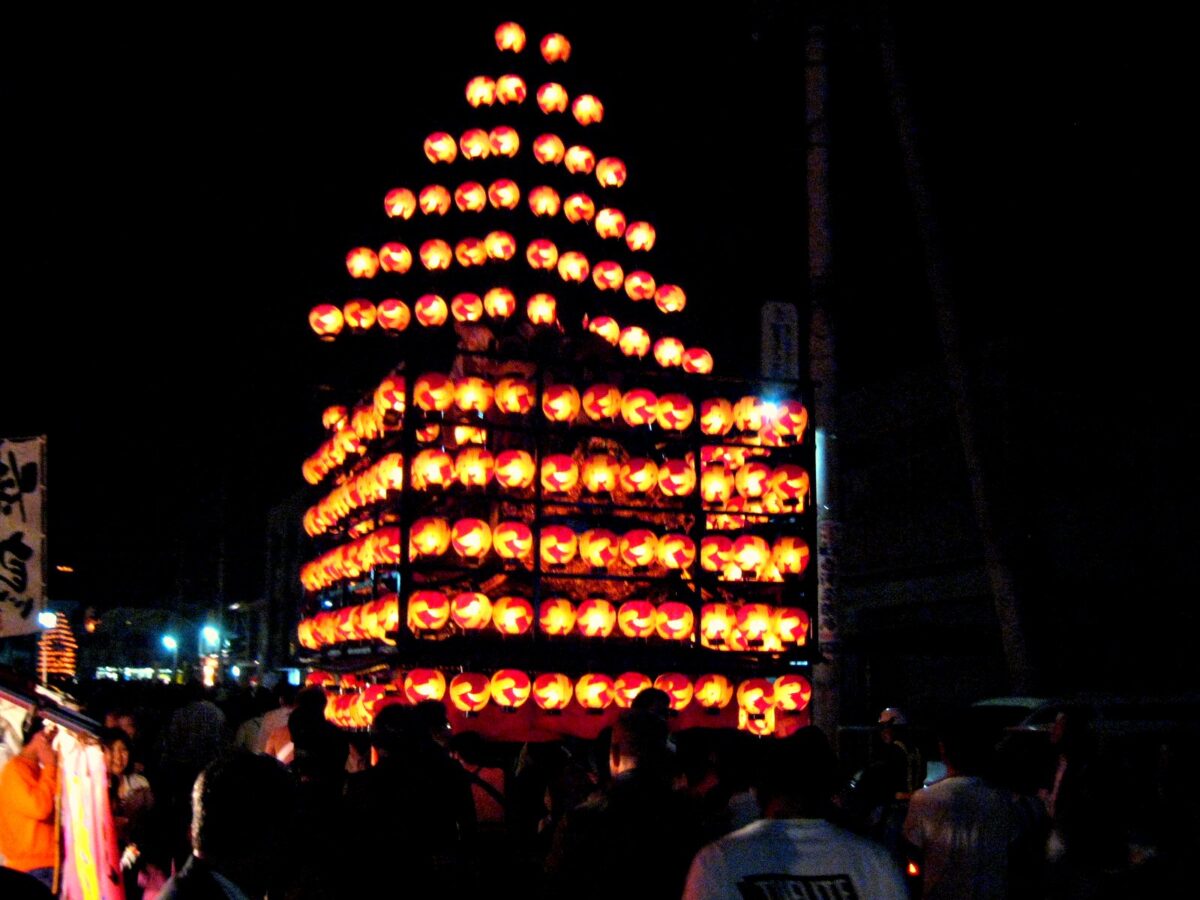 The Nihonmatsu Lantern Festival, also known as Nihonmatsu Chochin Matsuri, is a captivating cultural event that illuminates the city with thousands of beautifully crafted paper lanterns. Sample local delicacies from food stalls offer a taste of Fukushimas kitchen treasures while enjoying the mesmerizing and romantic ambiance of Nihonmatsu City. Its origin can be traced to the early 17th century when the feudal lord, Matsudaira Nobutsuna, ordered the construction of Nihonmatsu castle. To celebrate the completion of the castle the Nihonmatsu Chochin Matsuri was organized.
Date: Oct. 7-9, 2023
Official Website: https://www.city.nihonmatsu.lg.jp/kankou/matsuri/cyochin/page000417.html
4. Takayama Autumn Festival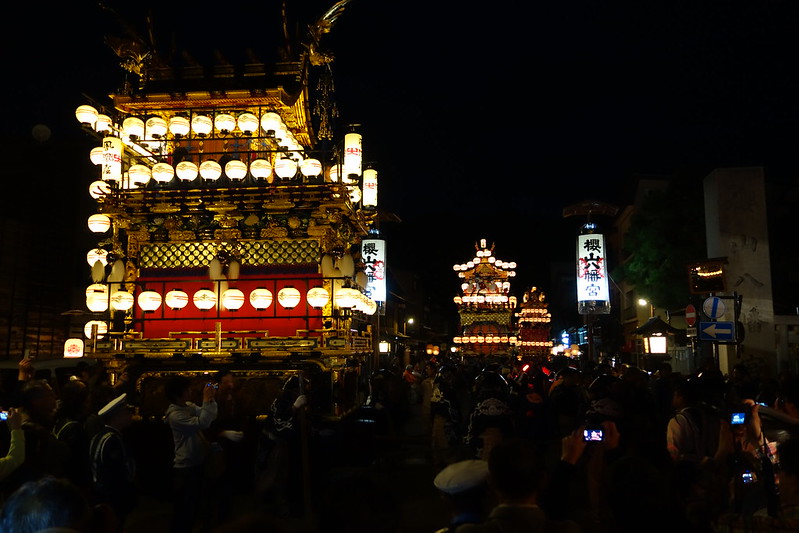 Takayama has spring and autumn versions of the festival, this month will be the autumn festival. Since it is the autumn festival, it will be based upon the Sakurayama Hachimangu shrine. They will have so much to see and do like the performances and the carrying of the mikoshi. The surroundings are also beautiful because the mountains make for a stunning backdrop.
Dates: Oct. 9 – 10, 2023
5. Red Spider Lily Festival (Manjushage)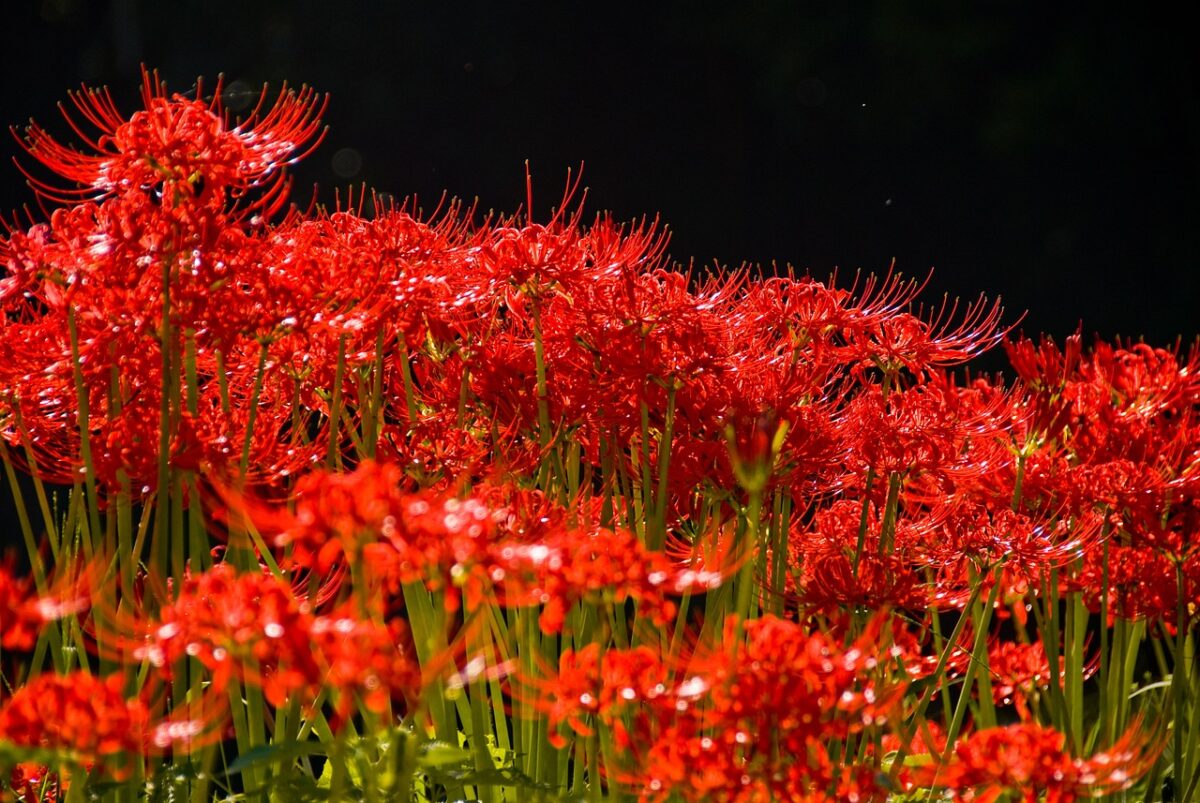 This flower, known as Manjushage in Japanese, covers the field of Kinchakuda in Hidaka, Saitama. They bloom around the middle of September and start to wilt around the month of October. If you do not want to miss a beautiful insta-worthy flower garden, make sure to visit in its time-frame. The entry fee is about 500 yen.
Dates: Sep.16 – Oct.1, 2023
6. Ujicha Ceremony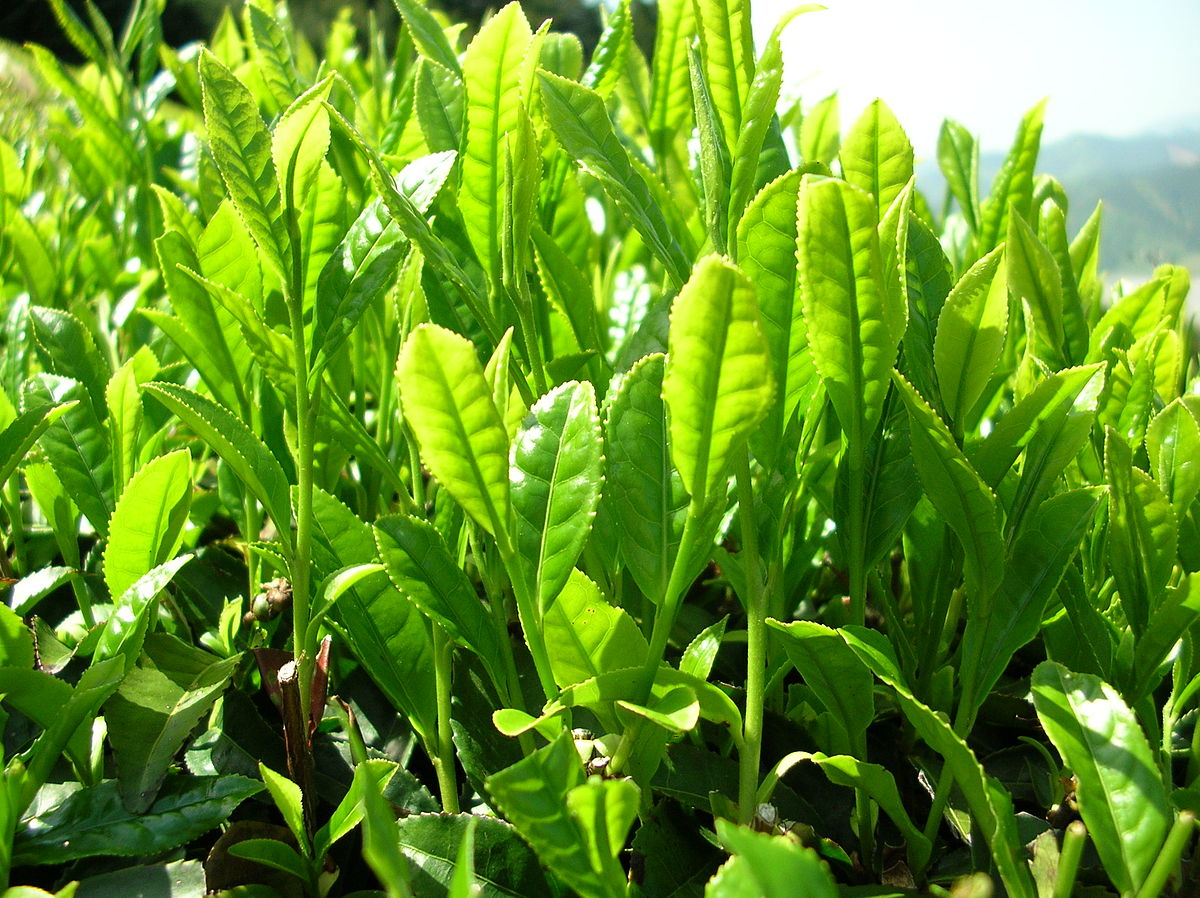 If you are a tea-lover, you should check this ceremony out. Uji is considered the "home of green tea". The ceremony starts on the first Sunday of October every single year. It begins by getting water from the river than is presented at the Kōshōji temple. It is a ceremony that honors the momentum for the men who gave it their all for the industry of Uji.
Date: Oct. 1, 2023
7. M Festival 2023
If you are looking for something more family-friendly, this event is for you! Not only is there music, but you can explore the area that offers hot springs and more. It is located at Canyons Minakami in Gunma during October 14 to the 15. If you want to go one day, it is 7,000 yen, but if you want the two day pass it is only 10,000 yen.
Dates: Oct. 14-15, 2023
Official Website: https://www.m-festival.com/
8. Jidai Matsuri (Festival of the Ages)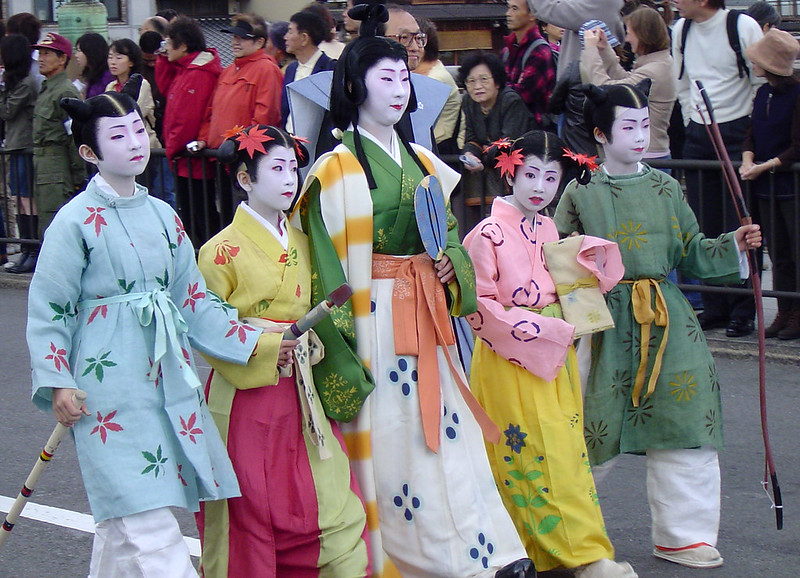 It is part of the three greatest festivals in Kyoto. This matsuri came to be from the Meiji Restoration (1868) seeing that Tokyo become the new capital of the country. The Heian Shrine was built to hold the "Spirt of Emperor Kanmu", he was the founder of Kyoto City in 794. This event goes through the history and takes about 2 hours to watch all the way through. If you want a good spot to overlook the event, make sure to come early to snag them. The event will be from 12 pm till 5 pm in Kyoto.
Date: Oct. 22, 2023
9. Nagasaki Kunchi Festival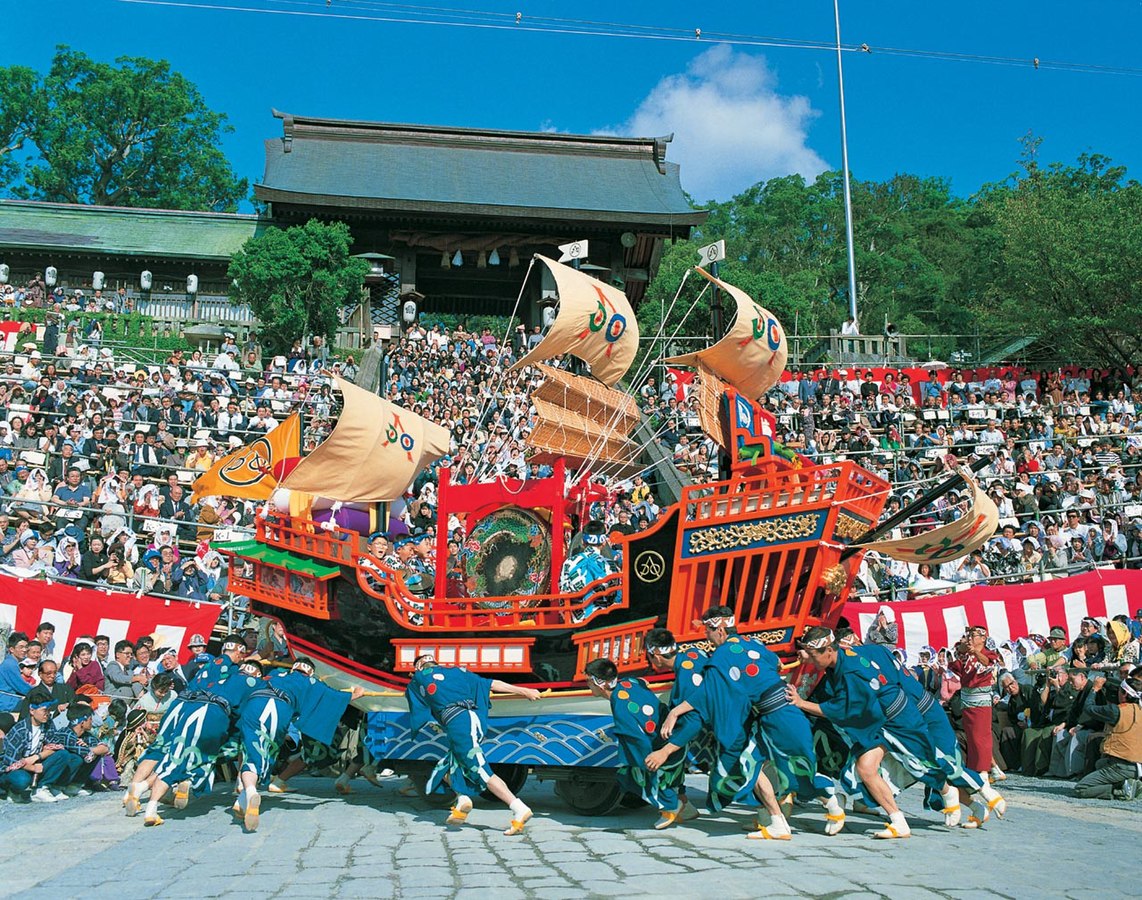 The Nagasaki Kunchi is a fall festivity that is typically held at Suwa Shrine during the month of October. This event was labeled as a National Important Intangible Folk Cultural Asset. Here's a little fun fact, the word "kunchi" is a northern dialect from Kyushu that means autumn festival. The history of the festival originated about 400 years ago by a performance done by two female dancers. They performed a program that was called "Komee" at Suwa Shrine.
Dates: Oct. 7 – 9, 2023
10. Universal Studios: Halloween Horror Nights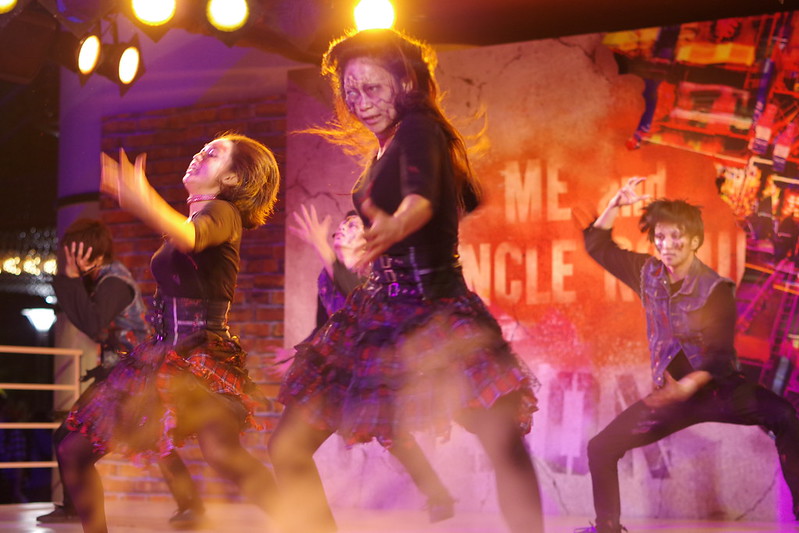 We can't forget about the most iconic part of October, Halloween! Typically you associate it with trick or treating, but here it is more for dressing up as whatever you want. If you want to do things and enjoy dressing up, Universal Studios should be on your list of things to do in the month of October.
Dates: Sep. 8 – Nov. 5, 2023
Japan Wonder Travel Tours
Japan Wonder Travel is a travel agency that offers guided tours throughout Japan.
From private walking tours to delicious Food and Drink tours, we can help you organize the best tours just for you! If you want to explore Japan and learn more about the history and backstories of each area you are visiting, our knowledgeable and friendly English speaking guides will happily take you to the best spots!
In addition, we can provide you with any assistance you may need for your upcoming trip to Japan, so please feel free to contact us if you have any questions or need some help!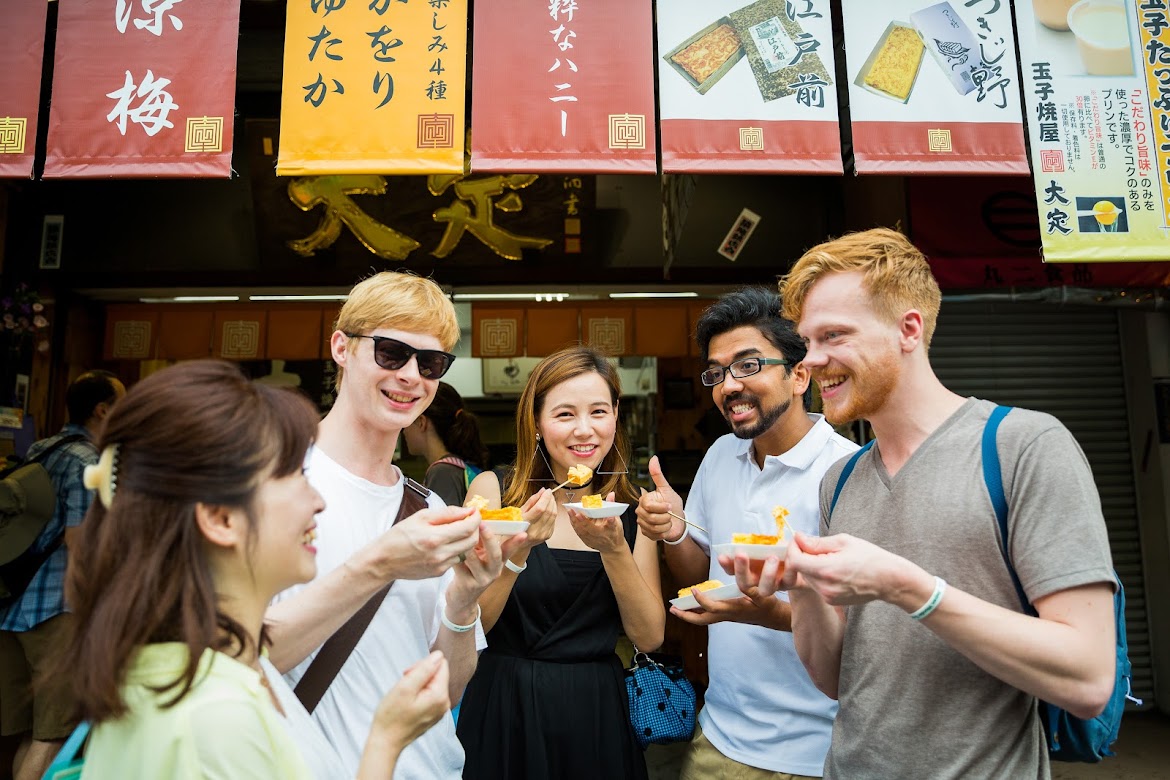 ▶Tokyo 1–Day Highlights Private Walking Tour (8 Hours)
There's no better way to explore an area than taking a tour with a knowledgeable local guide. You will have the chance to learn about the history and interesting background stories of Tokyo, as well as discover some hidden gems which can be hard to do without a guide.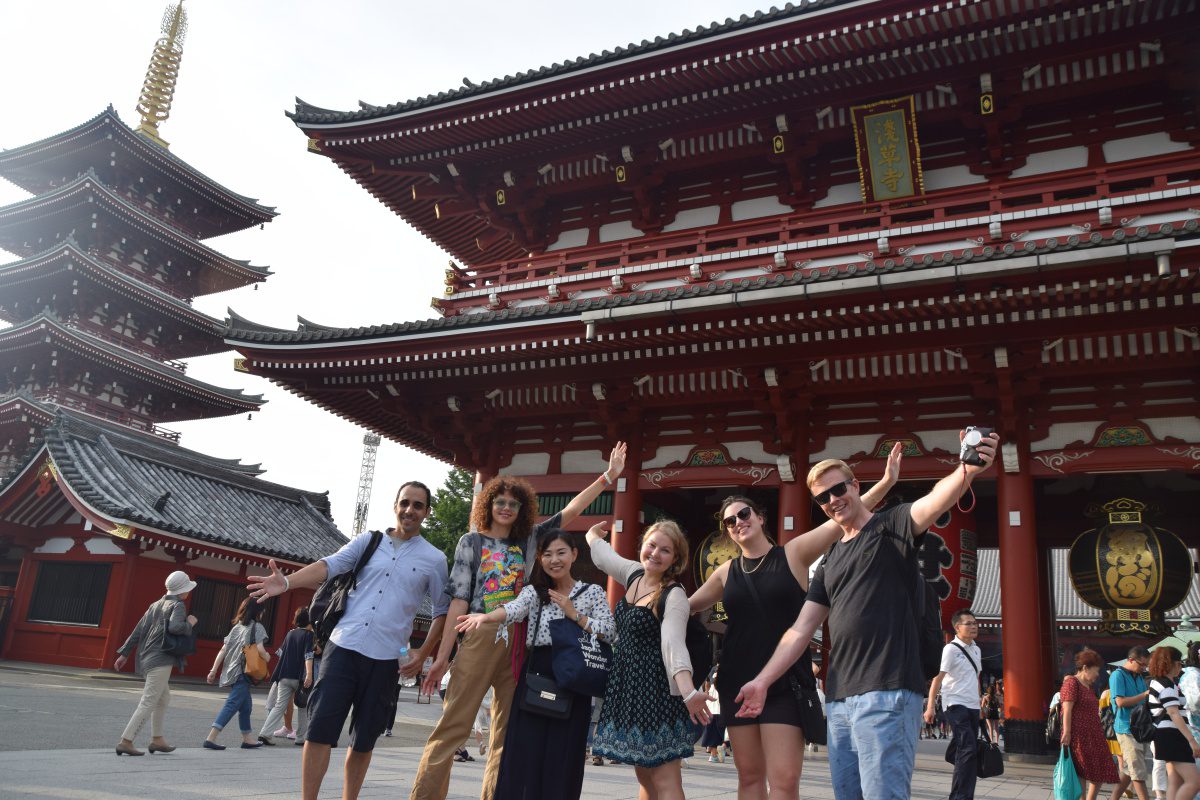 ▶Mt. Fuji Day Trip Bus Tour from Tokyo
Experience the breathtaking views of Mt. Fuji by visiting the highlights of the area on our guided sightseeing bus tour! Departing from Shinjuku in central Tokyo, you can travel comfortably to all of the best spots in the area by bus.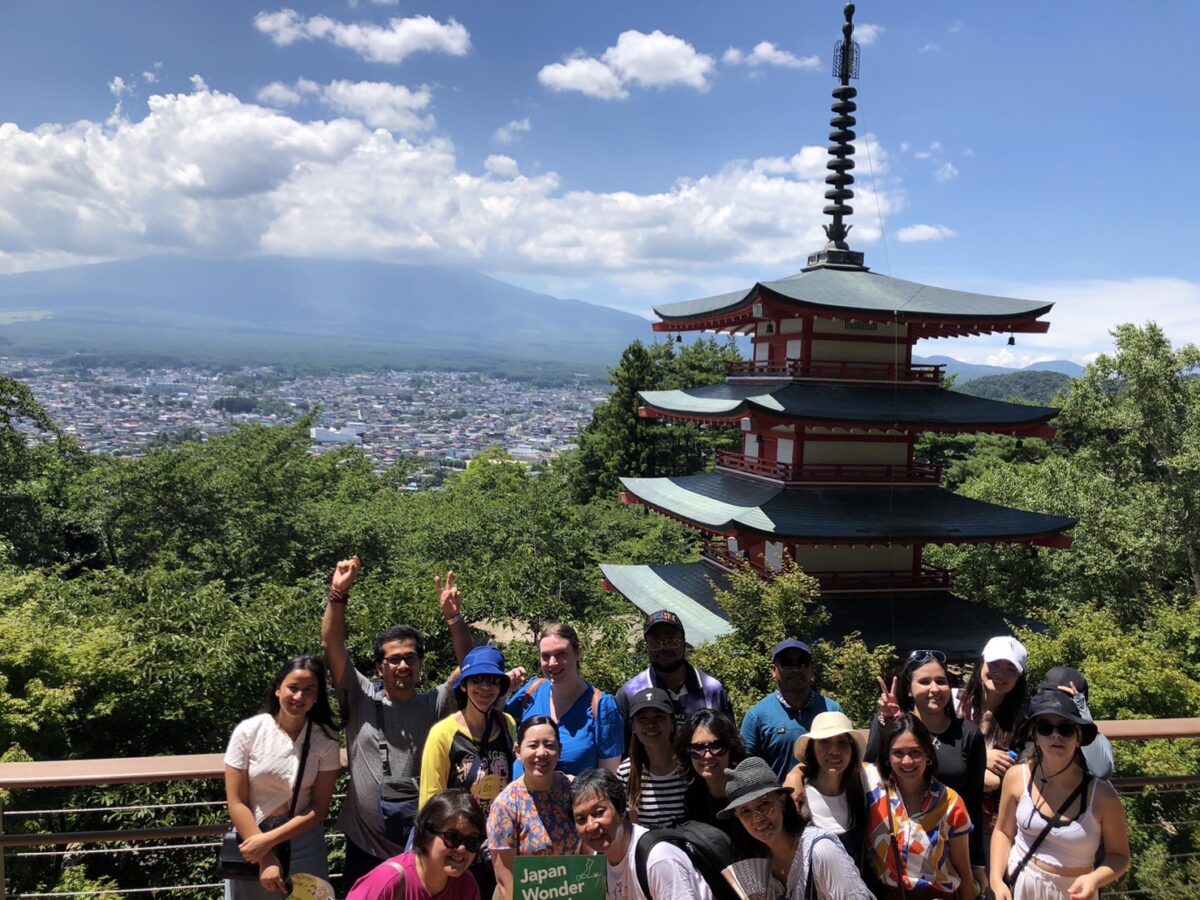 ▶Kyoto Private Full Day Walking Tour
On this full-day private tour of Kyoto, you will be able to see the highlights of Kyoto in just one day and at the same time develop a deeper understanding of both the culture of the area and Japan as a whole.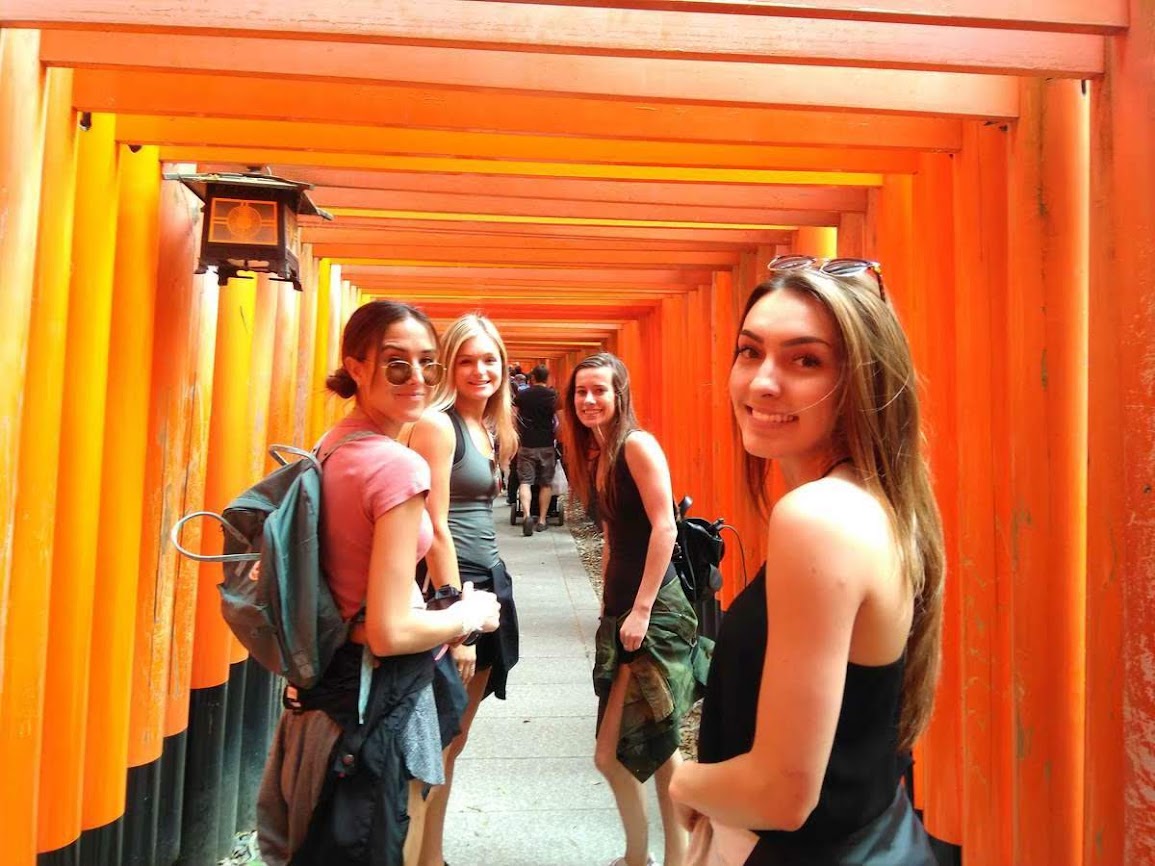 Find the other Tours
▶Tour Packages
If you want to make travel easier, we suggest you look into tour packages.There are a wide range of tour packages out there to suit the accomodate for each traveler needs. Click the button below to find the best tour package from various Tour Operators!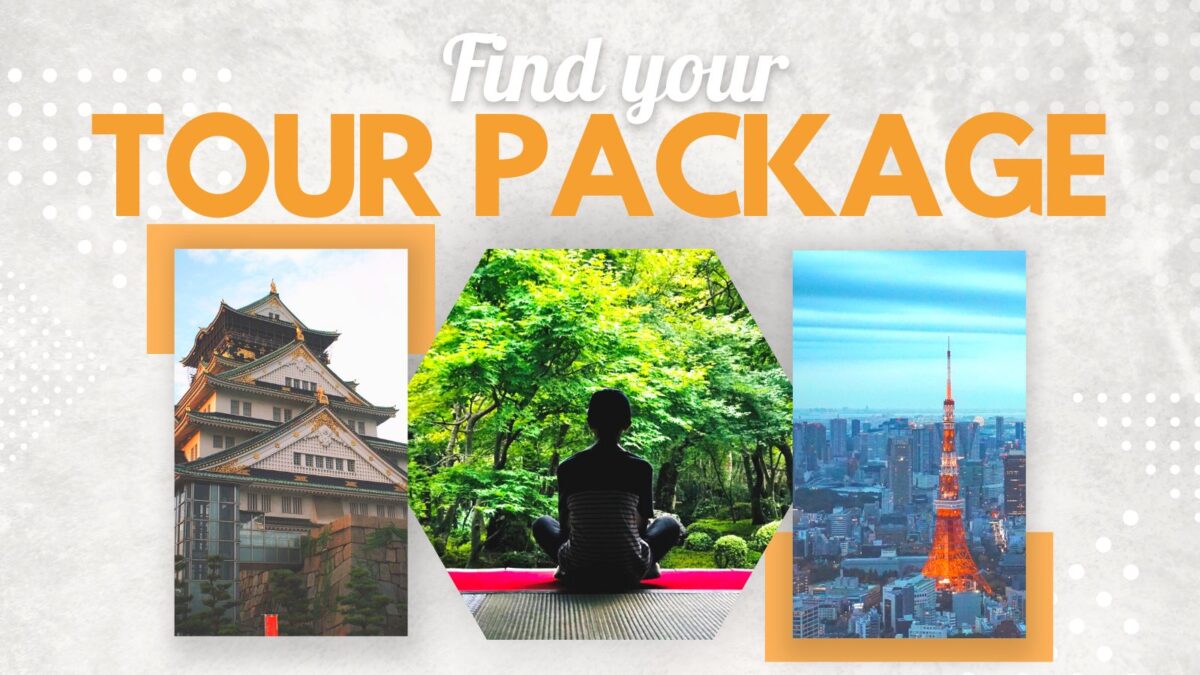 Follow us on Instagram, Facebook, Twitter, and TikTok for more travel inspiration. Or tag us to get featured!
Happy traveling!
Stay informed of the best travel tips to Japan, the most exciting things to do and see, and the top experiences to have with the Japan Wonder Travel Newsletter. Once every two weeks we will introduce you to our latest content.
Other articles you might like