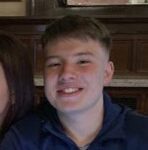 Writer's Profile
Conran is a London-born, Surrey-based student from the UK. He is currently studying at the University of Bristol where he is undertaking a Business Management degree. To keep himself busy he loves to travel, play sports, and enjoy a vibrant social life. 
Ah, September in Japan – the time when even the weather can't decide if it's summer's last hurrah or autumn's early hug. Cooler days and colorful scenes set the stage for adventures that capture both Japan's heart and quirks. From ancient festivals to futuristic fun, this list of the top ten things to do in Japan over September guarantees a journey full of unforgettable adventures and cultural capers. Embrace the charm, dodge the indecisive weather, and let's dive into September's shenanigans!
1. Climb Mount Fuji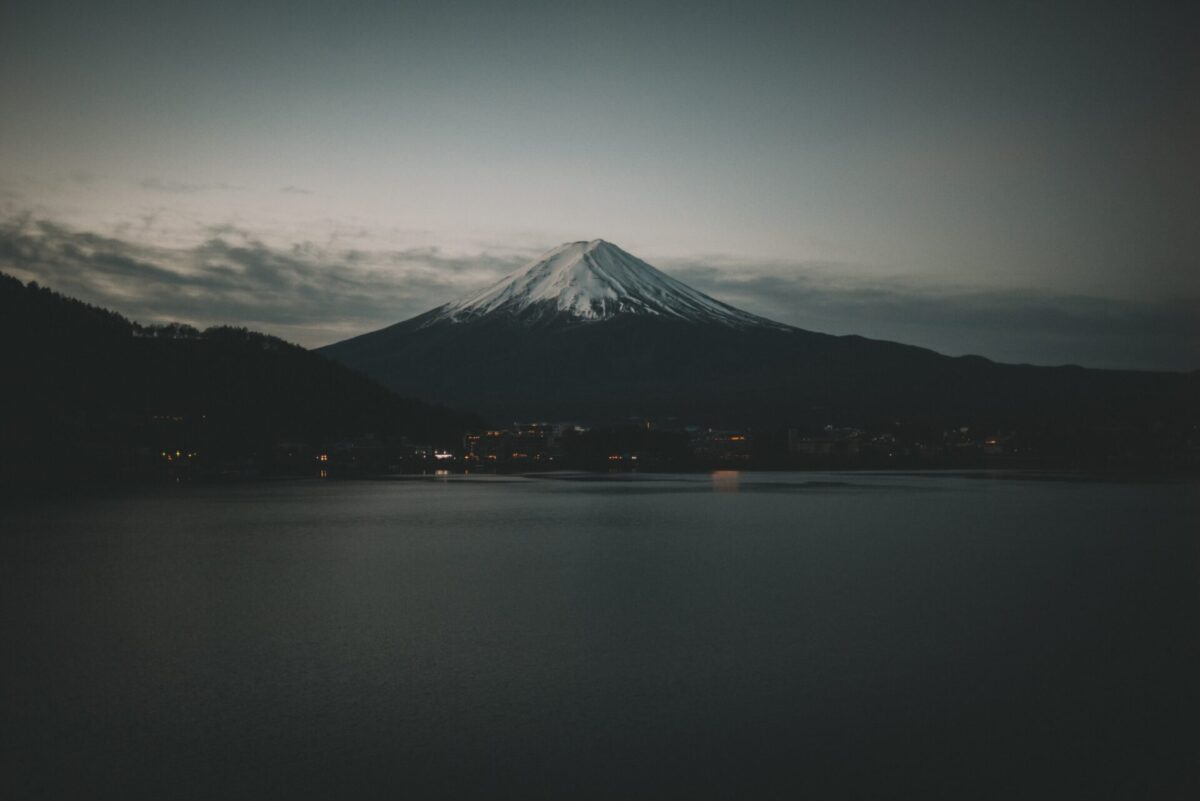 Come September, daredevils, and thrill-seekers from all corners of the globe gather for the ultimate challenge: tackling the towering titan that is Mount Fuji. This volcanic giant doesn't just sit there looking pretty – it's practically pleading to be conquered. And let's face it, September's cooler vibes act like nature's air conditioning, giving you the perfect excuse to take on this sweaty, breathtaking escapade. Picture this: you, on top of Japan's biggest jewel, basking in the sunrise like a gloriously ambitious sunflower. The best part? You'll strut away with not just a newfound sense of "I did it!" but also a genuine connection to Mother Nature's ever-changing fashion show.
2. Beer Festival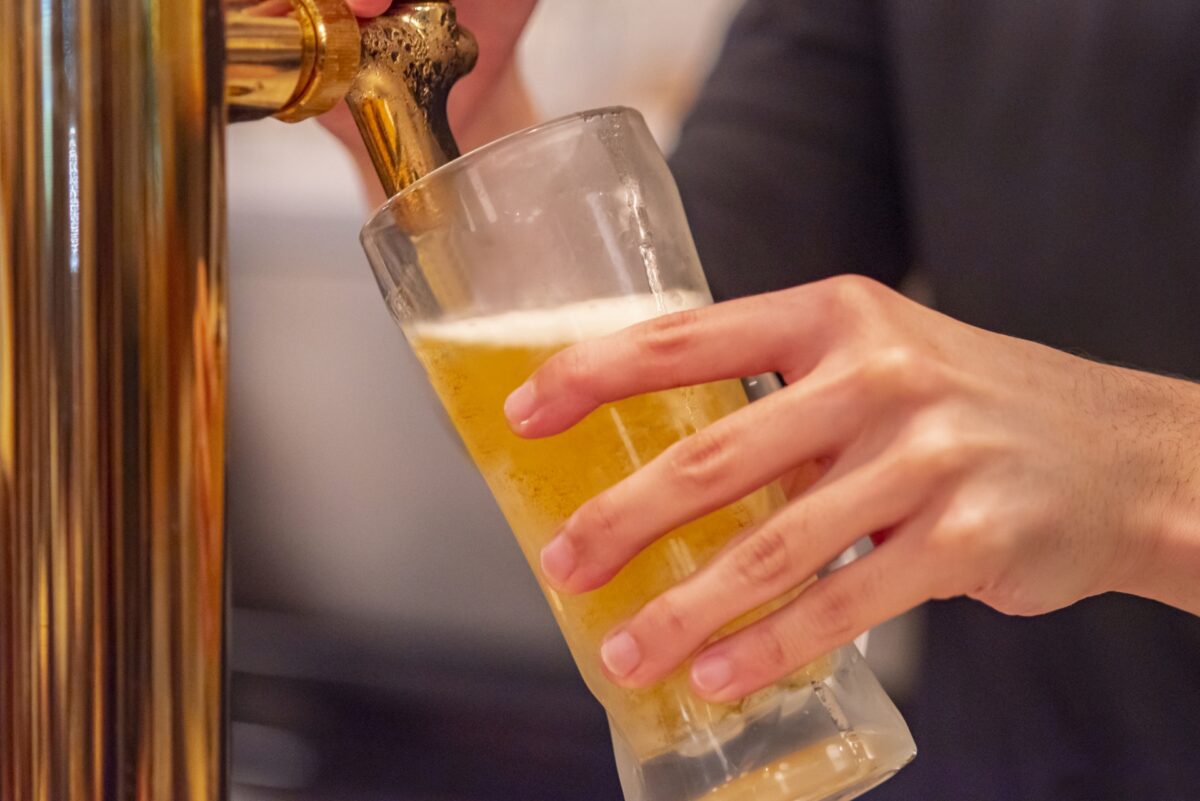 Get ready to hop into a beer lover's paradise from September 13th to 18th in Fukuoka, as the Kyushu Beer Festival takes center stage! It's essentially a frothy fiesta where more beer enthusiasts than you can count gather to worship the bubbly gods. This is the kind of place where even beer barrels would blush at the variety – we're talking brews that could make a snobby grape turn green with envy. Whether it's ales you're into or lagers with a PhD in refreshment, this festival has you covered. And as the sun goes down, the temperature drops, which is practically nature's way of saying, "Go ahead, have another one." So, cancel your appointments, folks, because this is your golden ticket to guzzle, gulp, and groove at Kyushu's quirkiest and most thirst-quenching bash of the year.
When: September 13th – 18th
3. Japan Grand Prix (F1)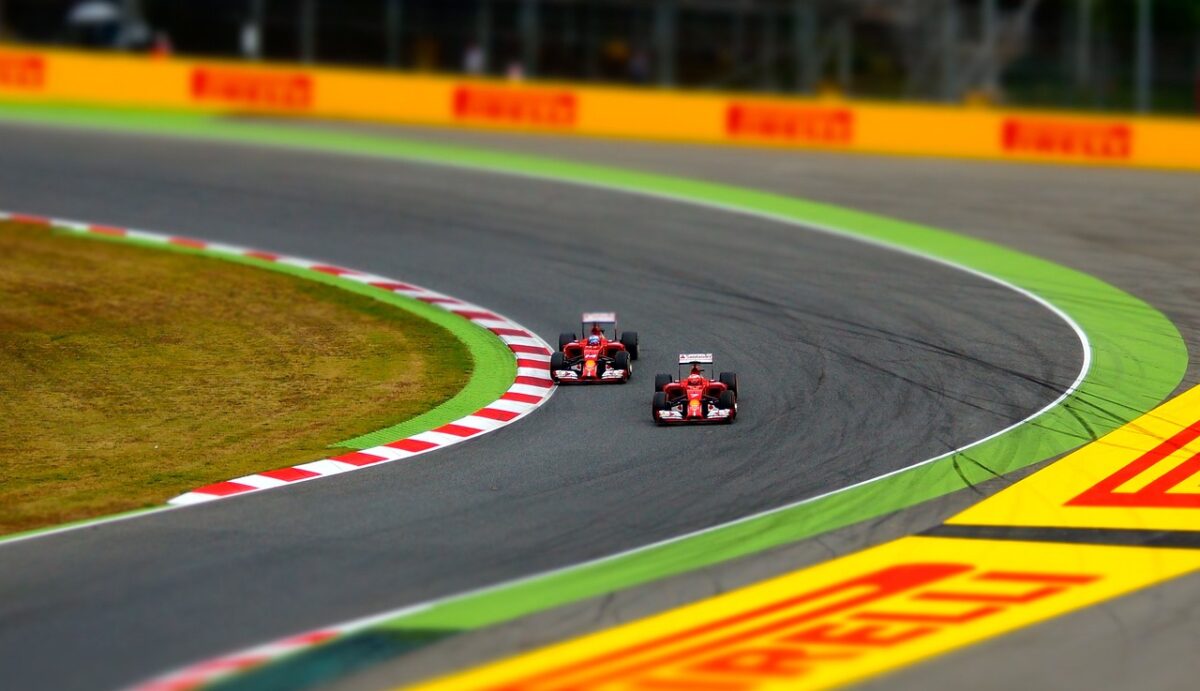 Get your earplugs ready for Sunday, September 24th, because the Japan Grand Prix (F1) is about to unleash a symphony of vroom-vroom madness! It's like unleashing a herd of caffeinated cheetahs on a racetrack, with fans from around the world gathering like pit crews at an all-you-can-eat buffet. This event has more horsepower than a ranch full of wild mustangs, making it a playground for anyone who thinks "F1" stands for "Fun 1st." From tire squeals that hit high notes to overtakes that could win an Oscar, the Japan Grand Prix is a high-speed drama that even Shakespeare couldn't have penned. So, grab your popcorn, strap in, and get ready for a day of jaw-dropping roars, hairpin turns that'll make your hair stand on end (even if you're bald), and adrenaline rushes that'll leave you with a need for speed only matched by a toddler after a sugar rush!
When: September 24th
4. Aizu Festival (Fukushima)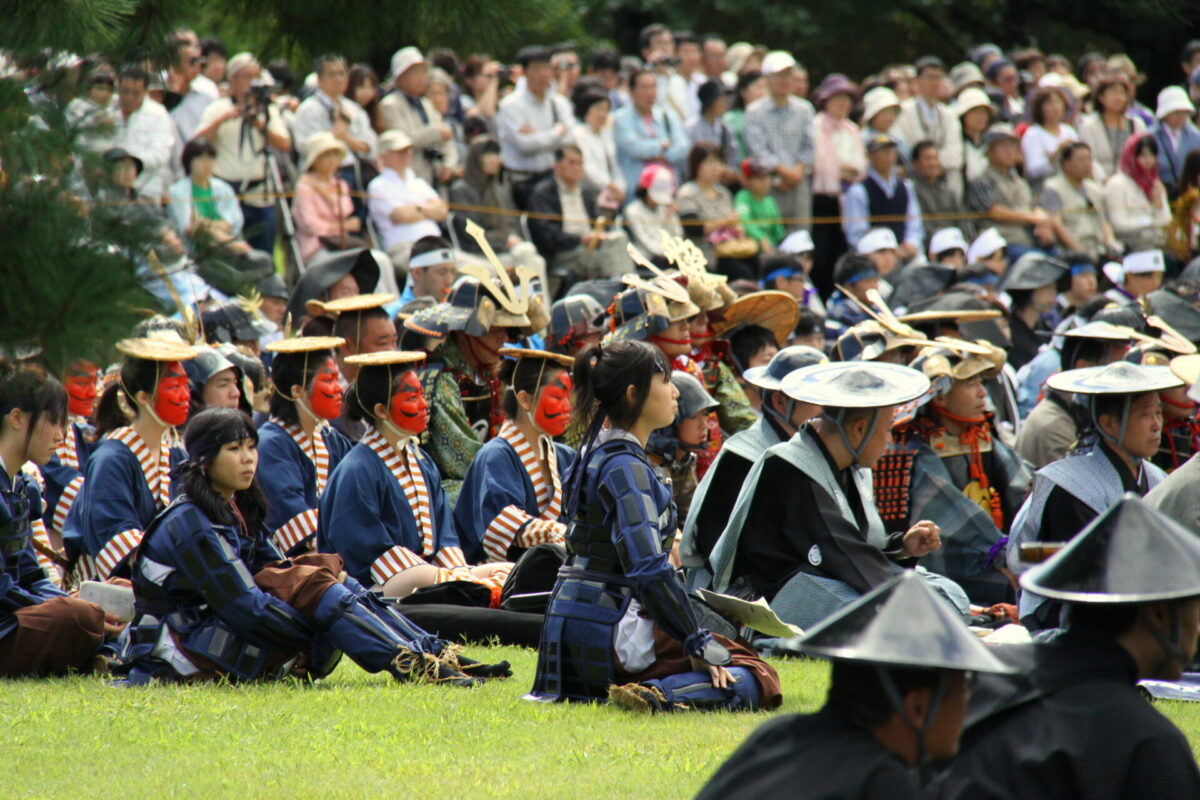 Get ready for a spirited spectacle that'll have you tapping your feet and clapping your hands from September 23rd! The Aizu Festival in Fukushima is like a party so cool, that even penguins would ditch Antarctica for it. Picture this: three days of more performers, musicians, and dancers than you can shake a glowstick at, turning the streets into a tornado of pure fun. It's like a crash course in cultural awesome-ness, with traditional music and dance routines that'll make you boogie like nobody's watching. And don't worry about sweating your socks off – this festival's got it all figured out with evening festivities that are cooler than a snowman's sunglasses. The main event during the festival is the impressive parade where about 500 people in samurai armor march through the city recreated from historical events.
So, whip out your calendars and brace yourself for a festival that serves up performances hotter than a spicy sushi roll, tunes that'll stick in your head like a catchy jingle, and an enchanting atmosphere that's been keeping the Fukushima groove alive for more generations than you can count!
When: September 22nd – 24th
5. Tokyo's EDM Festival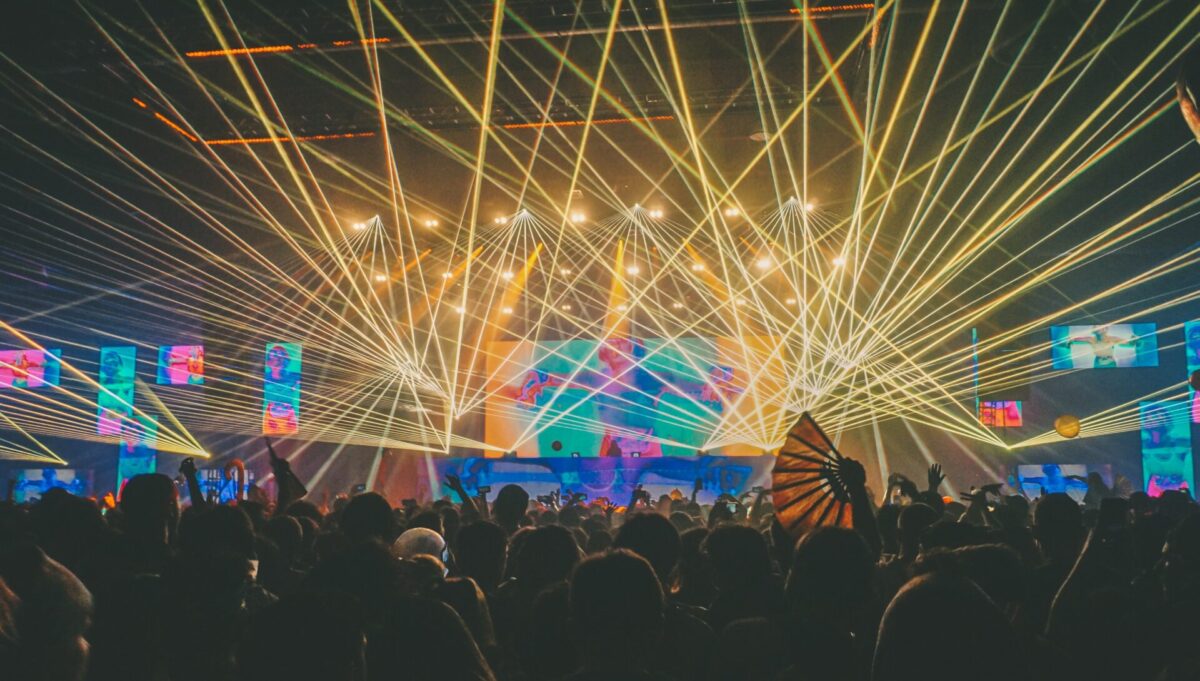 Get ready to be swept into a world of pulsating beats and electrifying vibes as Tokyo's ultimate electronic music festival takes center stage on September 16th and 17th! With a lineup that's hotter than a circuit board on overdrive, this two-day extravaganza is a must for music enthusiasts. Join the rhythm-hungry crowd as they groove through the night, where DJs and artists turn the city into a neon-lit playground of sonic delight. From heart-thumping performances to mind-bending visuals, this festival is a paradise for electronic music lovers. And guess what? While it's technically a summer bash, the real magic happens when the sun sets, and the cooler night air becomes the perfect partner to your dance moves. So, mark your calendar, charge up your dancing shoes, and prepare to lose yourself in Tokyo's most electrifying musical journey of the year!
When: September 16th – 17th
6. Tokyo Sumo Grand Tournament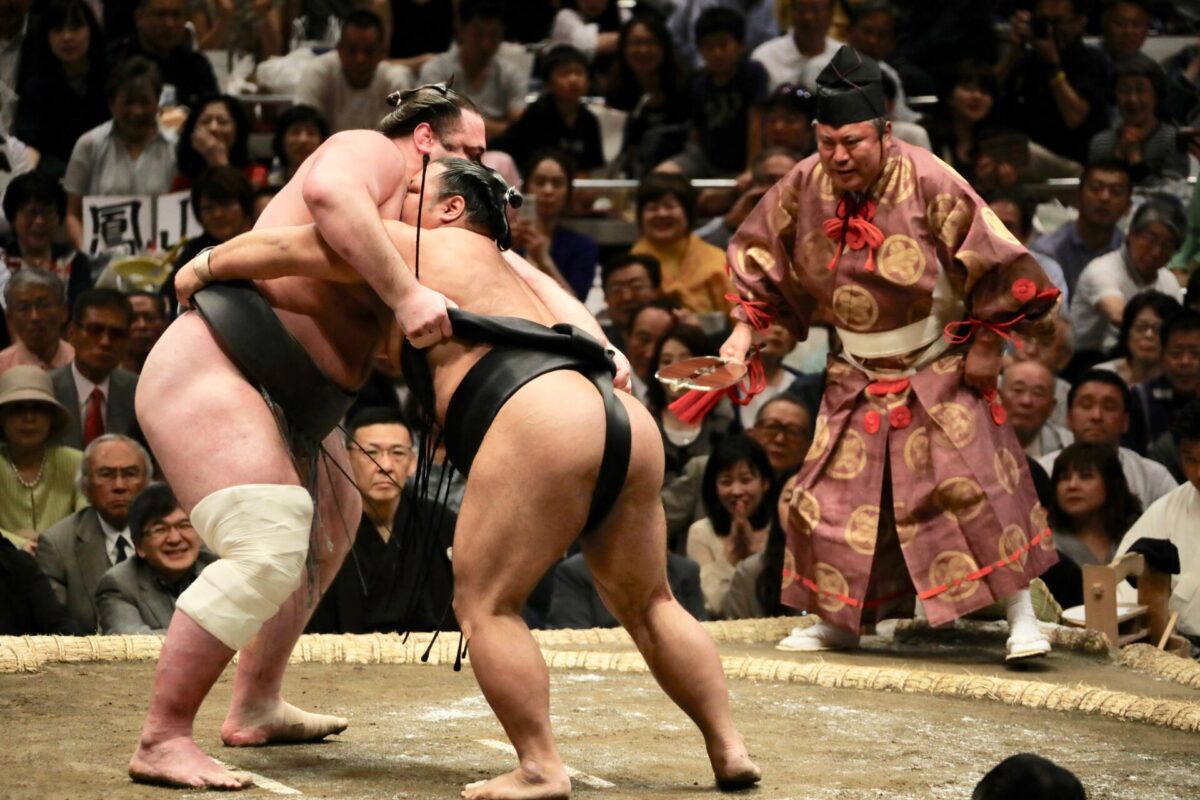 Get ready to rumble in Tokyo as September brings forth the ultimate clash of giants at the Sumo Wrestling Tournament! It's like a heavyweight showdown where thousands gather to witness over 10,000 pounds of pure power battling it out in the ring. This isn't your typical spectator sport – it's a grand spectacle of tradition and brawn. With every match, you'll be treated to a display of raw strength, intense strategy, and a touch of ceremonial flair. Despite the heat of September, the tournament's venue becomes a battleground under the moonlit sky, offering a cooler atmosphere for the fiery contests. So, mark your calendar and prepare for a sumo-studded spectacle that's bigger than a bento box and as electrifying as a lightning-summoning move!
When: September 10th – 24th
Tickets are now available here!
Tokyo Sumo Tournament Tour, September 2023 (Tickets Included)
WatchtheJapanesenationalsport,sumowrestlinginTokyowithaprofessionalguide!Sumotournamentstakeplacesixtimesayear,andTokyohoststhetournamentinJanuary,March,andSept...
7. Halloween at Universal Studios
Buckle up, brave souls! Universal Studios Japan in Osaka is about to unleash a Halloween extravaganza that'll have you screaming into your candy stash! Picture this: you are navigating horror mazes so spooky, your hair might just turn white (temporarily). And if that's not enough, get ready to go toe-to-toe with monsters in Biohazard: because regular monsters are just too mainstream, right? But wait, there's more! Zombies are making a grand entrance, now with fancy projection mapping. Talk about undead upgrades!
Now, here's the scoop: tickets are like unicorn sightings – rare and oh-so-sought-after. With lines that could rival the wait for grandma's famous pumpkin pie, you'd be wise to snag those park tickets in advance.
When: September 8th – November 5th
8. Kinchakuda Higanbana Field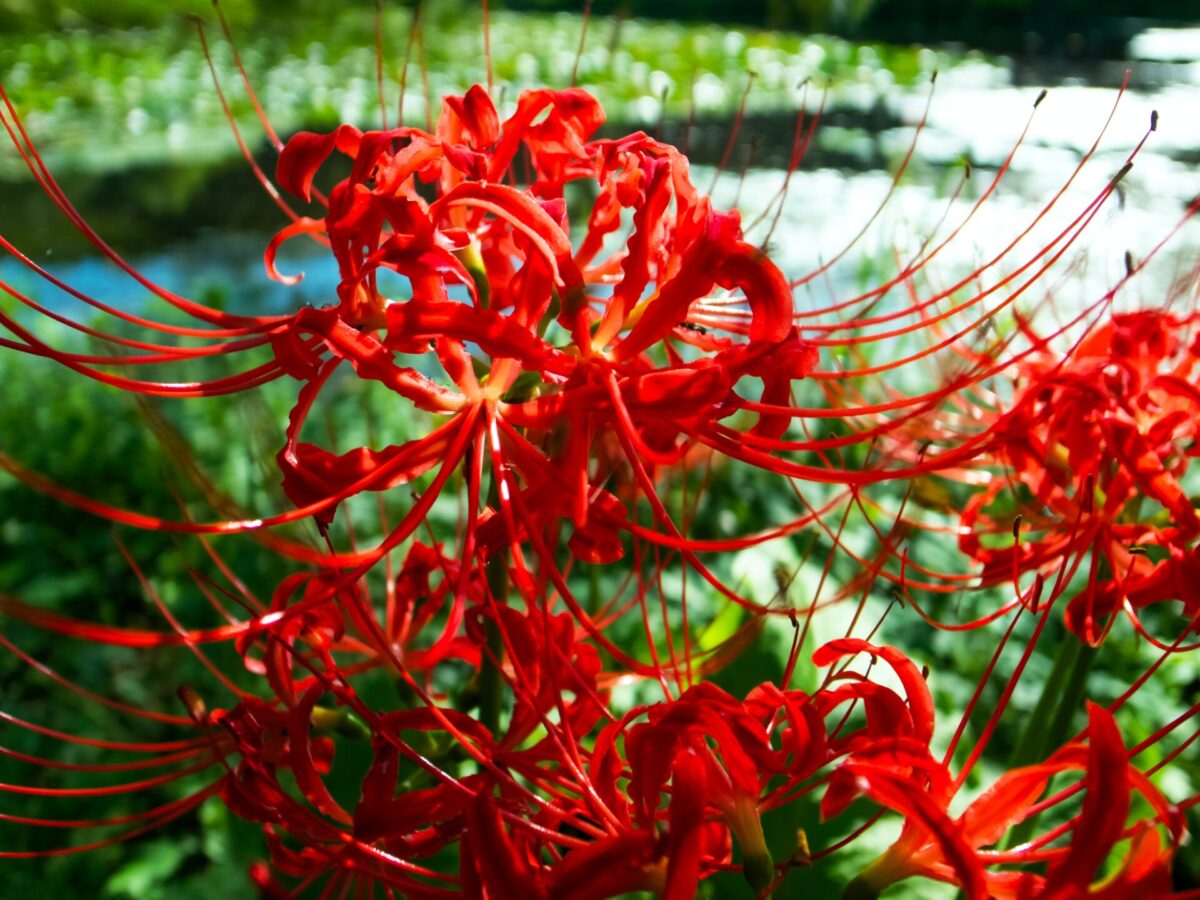 Get ready to welcome the hues of early autumn with a sight that'll set your heart ablaze – the mesmerizing Higanbana flowers, also known as red spider lilies! And guess what? The biggest field of these flaming beauties in Japan is right in Saitama Prefecture, a mere hour's journey from the heart of Tokyo. Imagine a jaw-dropping scene where a whopping 5 million fiery blooms light up the landscape, turning mid to late September into a sizzling spectacle. So mark your calendars for this vibrant natural phenomenon that's practically Mother Nature's way of saying, "Hey, summer might be over, but I've got a fiery surprise for you!"
9. Pacific Saury Festival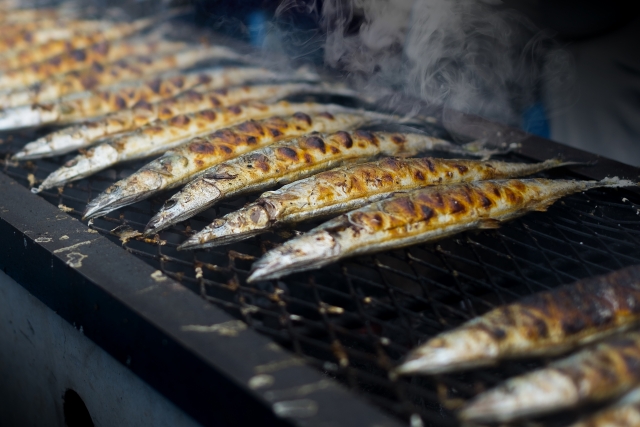 Get ready to reel in a unique culinary adventure this September – it's the Pacific Saury Festival, and it's sizzling onto the scene! The two first Sundays of this month are dedicated to celebrating this oceanic delight in style. The grills fire up first in Meguro Ward and then in Shinagawa Ward, treating festival goers to mouthwatering salt-seasoned grilled pacific sauries, all on the house. As autumn starts to paint its colors, this dish becomes a highlight of Japanese cuisine.
When: 1st and 2nd Sunday in September
10. Tsukimi Festivity- Moon Viewing Events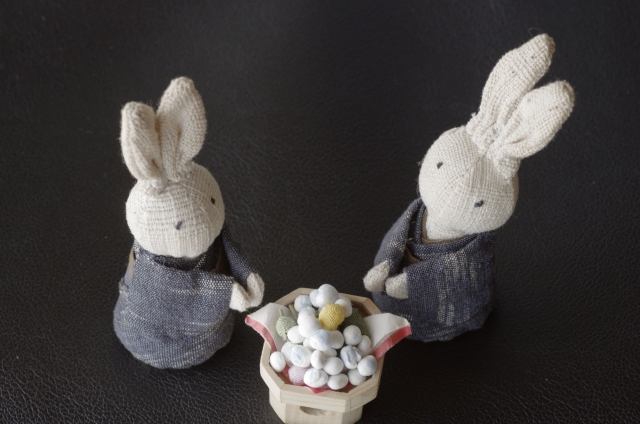 As autumn's cool embrace settles in, get set for a luminous tradition – the Mukōjima-Hyakkaen Garden Moon Viewing, illuminating nights from September 28th to 30th. Tsukimi, or moon viewing, sets the stage for charming picnics under the stars while the warmth lingers. But wait, there's more! This event isn't just about moonlit snacks; it's a cultural spectacle. Amidst historical beauty, expect Koto melodies, elegant tea ceremonies, and a dash of creativity with lantern painting – limited spots, so be quick! As dusk settles, the garden opens its doors, inviting you to wander through an enchanting world adorned with washi lanterns, each whispering moon-inspired verses. So, bring your picnic flair, artistic spirit, and curiosity for a night of luminous enchantment at Mukōjima-Hyakkaen Garden!
When: September 29th – October 2nd
Japan Wonder Travel Tours
Japan Wonder Travel is a travel agency that offers guided tours throughout Japan.
From private walking tours to delicious Food and Drink tours, we can help you organize the best tours just for you! If you want to explore Japan and learn more about the history and backstories of each area you are visiting, our knowledgeable and friendly English speaking guides will happily take you to the best spots!
In addition, we can provide you with any assistance you may need for your upcoming trip to Japan, so please feel free to contact us if you have any questions or need some help!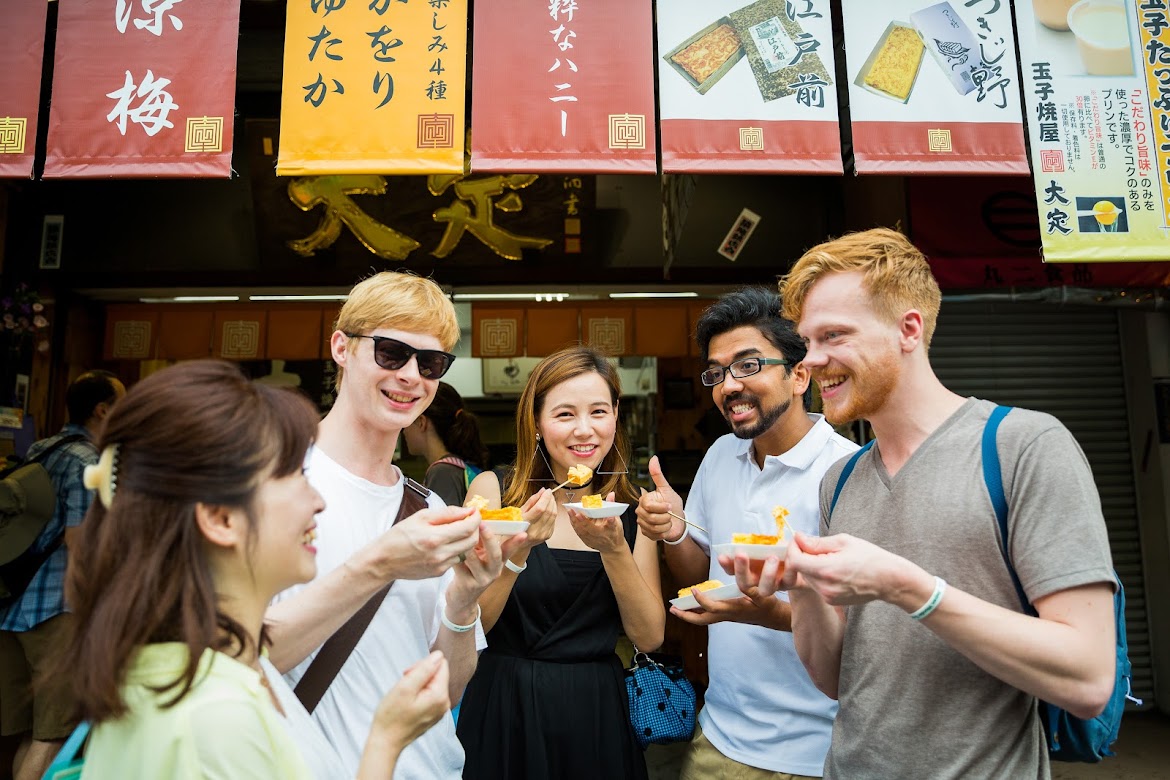 ▶Tokyo 1–Day Highlights Private Walking Tour (8 Hours)
There's no better way to explore an area than taking a tour with a knowledgeable local guide. You will have the chance to learn about the history and interesting background stories of Tokyo, as well as discover some hidden gems which can be hard to do without a guide.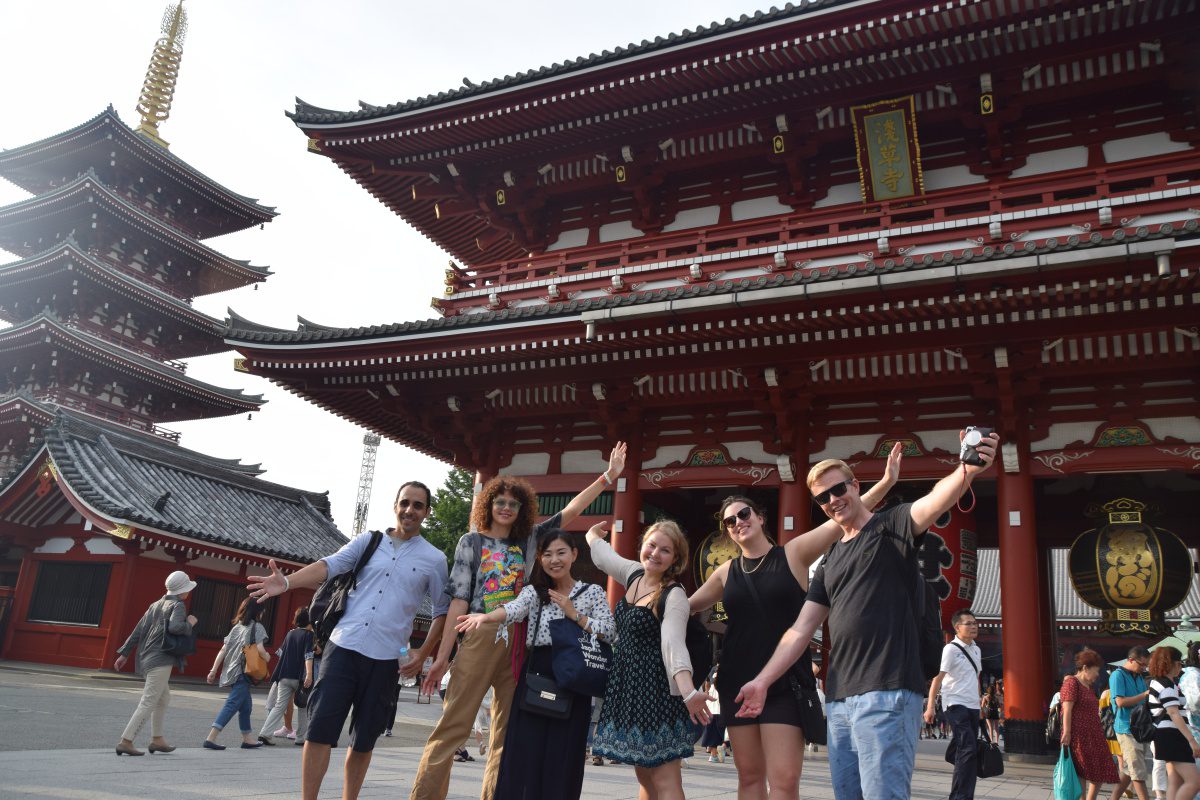 ▶Mt. Fuji Day Trip Bus Tour from Tokyo
Experience the breathtaking views of Mt. Fuji by visiting the highlights of the area on our guided sightseeing bus tour! Departing from Shinjuku in central Tokyo, you can travel comfortably to all of the best spots in the area by bus.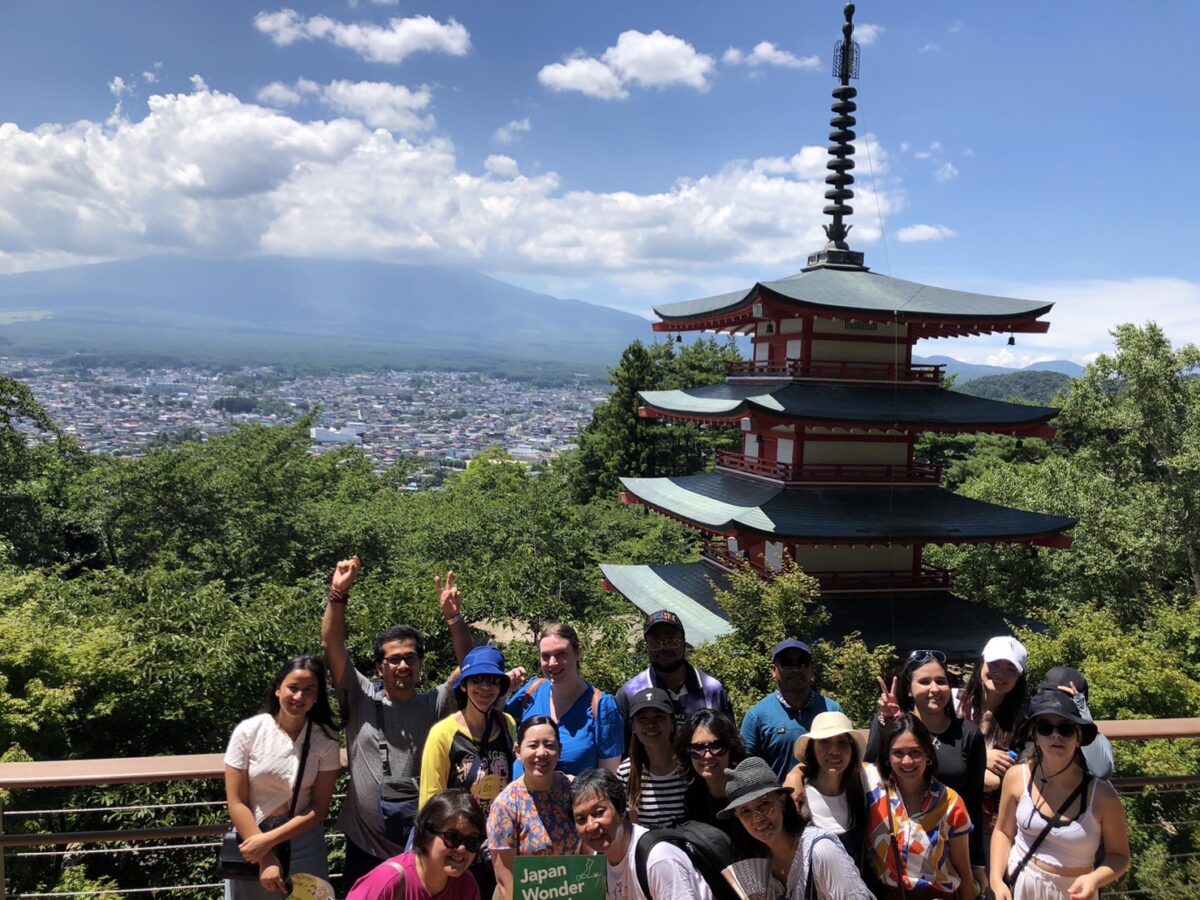 ▶Kyoto Private Full Day Walking Tour
On this full-day private tour of Kyoto, you will be able to see the highlights of Kyoto in just one day and at the same time develop a deeper understanding of both the culture of the area and Japan as a whole.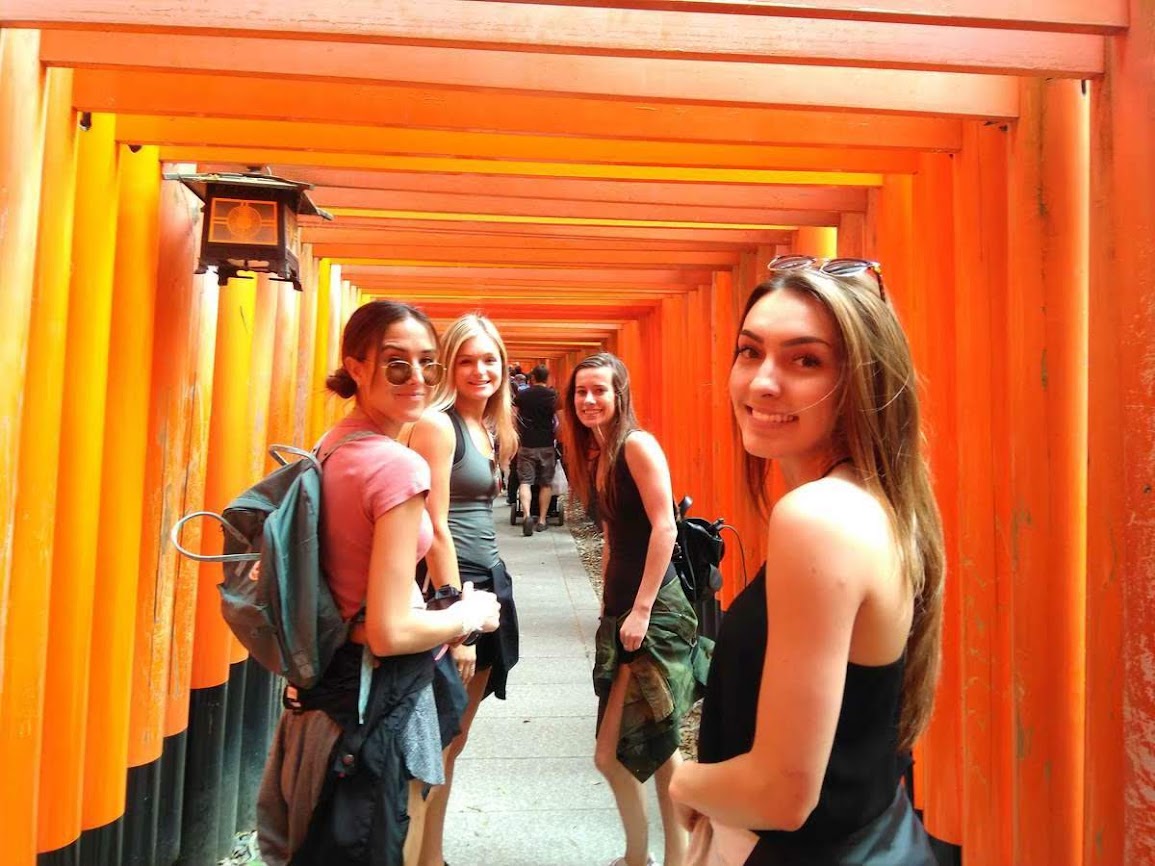 Find the other Tours
▶Tour Packages
If you want to make travel easier, we suggest you look into tour packages.There are a wide range of tour packages out there to suit the accomodate for each traveler needs. Click the button below to find the best tour package from various Tour Operators!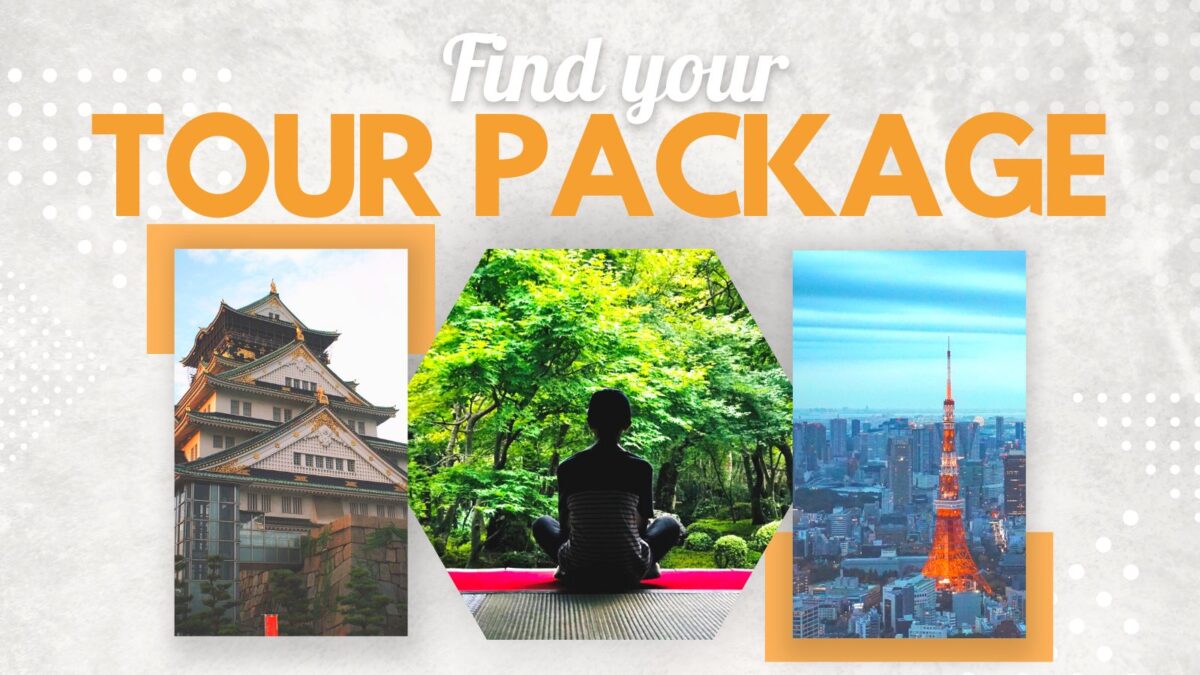 Follow us on Instagram, Facebook, Twitter, and TikTok for more travel inspiration. Or tag us to get featured!
Happy traveling!
Stay informed of the best travel tips to Japan, the most exciting things to do and see, and the top experiences to have with the Japan Wonder Travel Newsletter. Once every two weeks we will introduce you to our latest content.
Other articles you might be interested in